Advertising Disclosure
Advertising disclosure:
Our partners compensate us. This may influence which products or services we review (also where and how those products appear on the site), this in no way affects our recommendations or the advice we offer. Our reviews are based on years of experience and countless hours of research. Our partners cannot pay us to guarantee favorable reviews of their products or services.
The world wide web now has 1.13 billion websites, and although only a small percentage of those are frequently utilized and upgraded, standing out from the crowd takes a significant amount of effort. The work starts with the website design. No matter how useful or captivating your website content is, if the design and accessibility are poor, you'll lose visitors faster than you can read this article.
With today's digital innovation, businesses, and organizations have more avenues to connect with their target audiences. Among the top online platforms is a website. It is an indispensable tool that helps to attract more audiences and increase revenue. But to stand apart from the competition, it's essential that your website is not just engaging but well-designed too. To ensure you hit all the right notes, you need to work with a web design agency.
The world of web design is a dynamic one, always generating groundbreaking concepts and ideas. These enhancements often include the website's code language, user interface, and search engine optimization strategies. You should look for an agency that is progressive if you want a website that is at the forefront of this change. In a major city like Los Angeles, web design agencies abound, and finding the right firm can be tricky. Read on to check out the best web design agencies in the City of Angels.
---
The Best of the Best: Top Web Design Agencies in Los Angeles Named:
---
Top 12 Web Design Agencies in Los Angeles
Below is a list of the best of the best agencies in Los Angeles featuring all-in web design and development.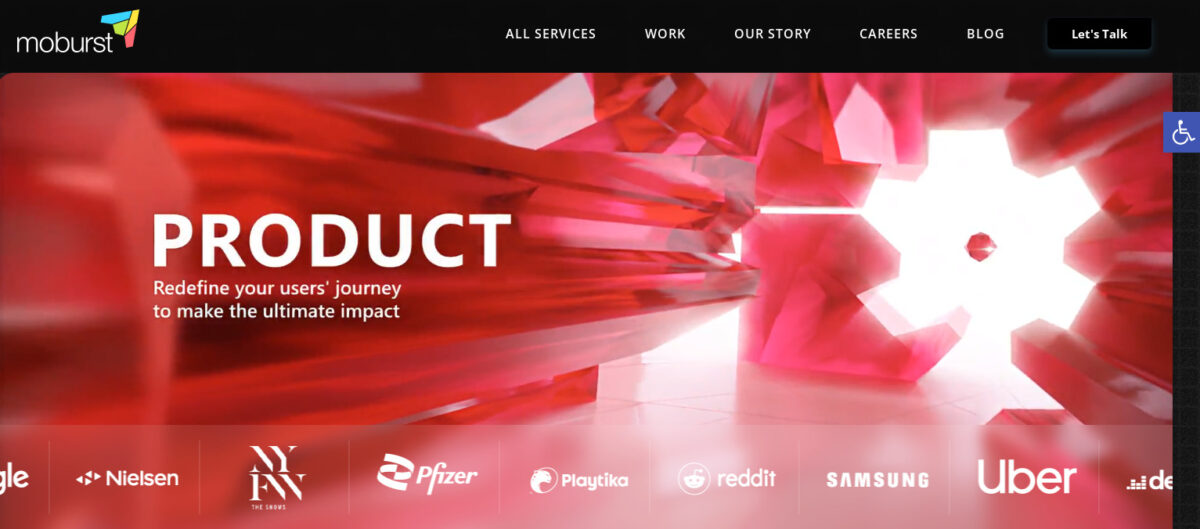 Moburst is a digital agency that offers full-service solutions to help businesses achieve rapid expansion while establishing a dominant presence in their respective industries.
Numerous global brands have used the agency's web development services, and its team promises to deliver a website that is tailored to your needs.
Moburst builds websites from scratch and ensures they are engaging and effectively converting visitors into customers. The Moburst team is dedicated to ensuring that their outputs have a strong impact, are consistently optimized, and are accessible across all platforms. In addition, clients who work with Moburst get access to a range of top-notch branches, such as web development, copywriting, sales, and more. Moburst applies an all-encompassing approach, ensuring that all aspects of digital marketing are continuously taken care of.
Notable clients: Reddit, Samsung, Uber, Dunkin' Donuts, eBay, Pfizer, Google
---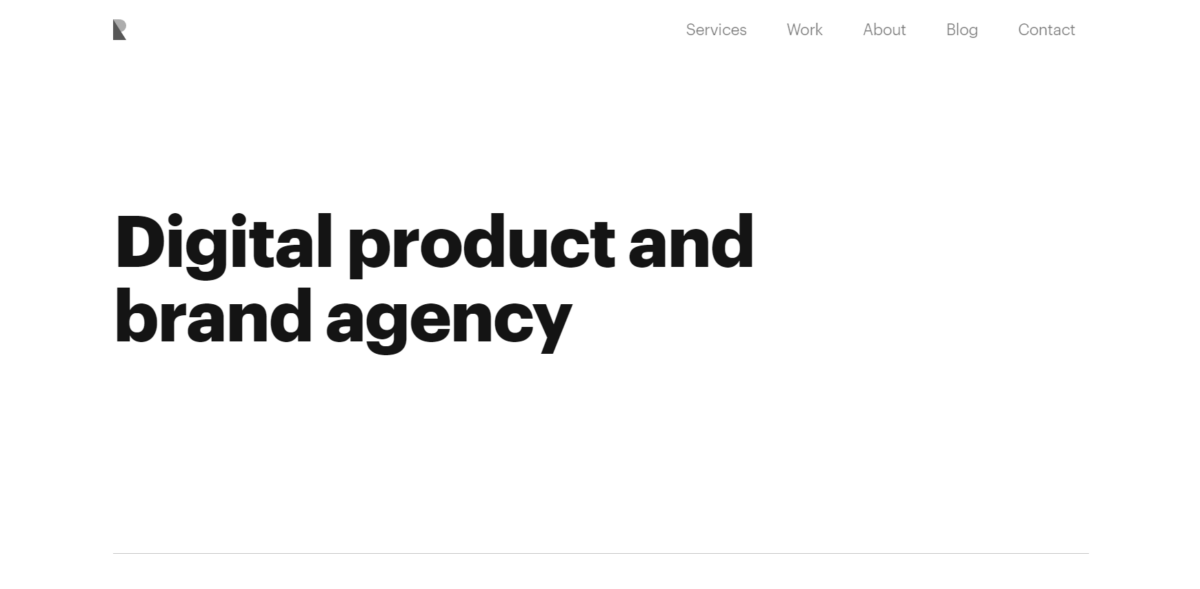 Ramotion is a website design agency with offices in Los Angeles, San Francisco, and New York that specializes in creating marketing websites and branding solutions. It is recognized for knowing precisely how to assist rapidly expanding businesses by creating intuitive and profitable website designs. The team's expertise in this area has helped numerous companies make an impression in the market and generate more customers. During web design, the agency employs key brand identity components to establish an integrated encounter that mirrors the current state of the brand and its future strategic goals. Ramotion's approach has been noted for its knack for generating a website consistent with a startup's branding, visual brand identity, and verbal identity.
Notable clients: Mozilla Firefox, Oppo, Netflix, NBC Universal, Salesforce, Opera
---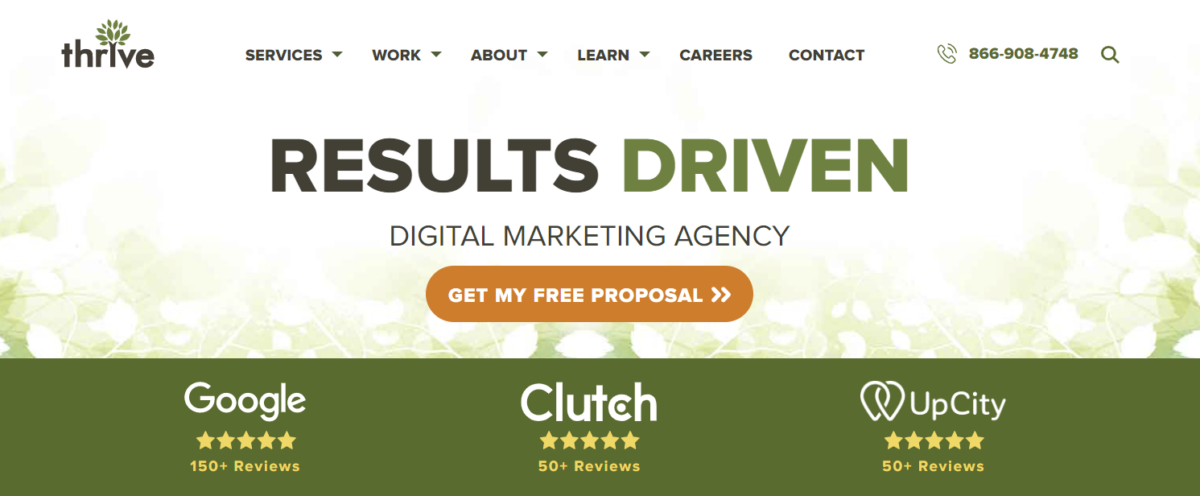 Thrive operates as a full-service digital marketing and web design agency across 25 cities in the US. The LA office is regarded as a leading digital marketing agency that provides a comprehensive range of marketing services. For years, LA-based businesses have relied on Thrive to improve their digital presence and advertising tactics through their effective web designs.
Thrive leverages its team's extensive experience, best practices, and skills to ensure that their clients stay ahead of the curve. The team also uses advanced technology to produce a personalized website that meets your goals. The agency also provides full and mobile optimization services to drive traffic, leads, and sales for your website.
Notable clients: Cove Creek Outfitters, iStoreit, American Radiology Associates, FlyKids Yoga, Nespon
---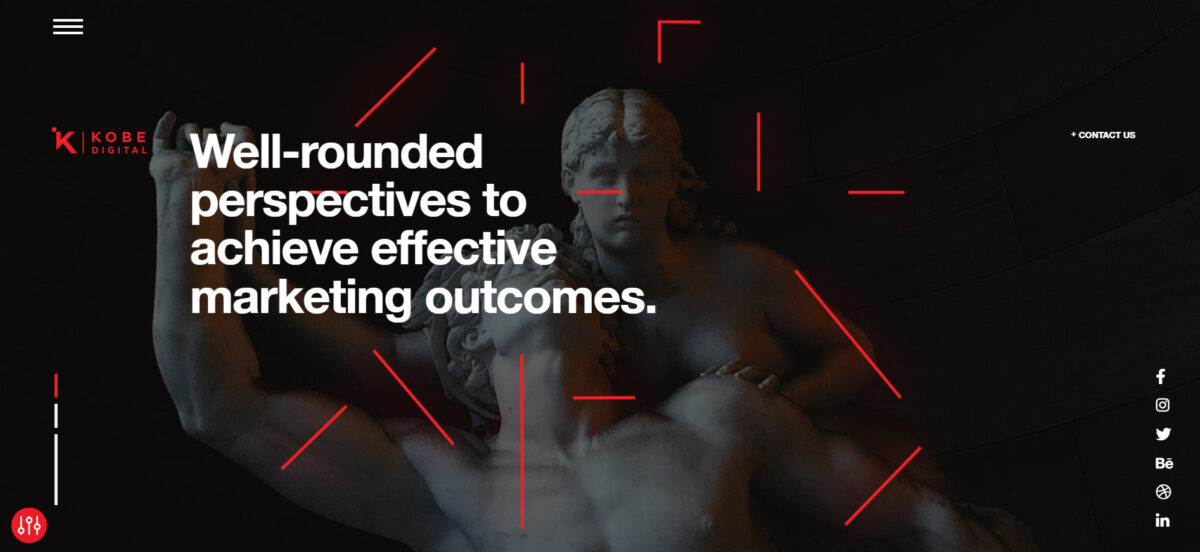 Kobe Digital is a highly regarded digital marketing agency with an impressive track record of delivering data-driven marketing solutions to businesses in various industries. The agency is also known for its exceptional website design and development services. Kobe Digital functions as three distinct entities: Kobe Design, Kobe Media, and Kobe Studios.
Kobe Design specializes in crafting brand identities, websites, and apps that are designed to keep businesses in front of their peers.
Kobe Design offers cross-disciplinary solutions to support entities in their digital transformations. The Kobe Design team has the expertise to help brands capture attention and motivate action. The team comprises skilled branding and communications experts with the necessary knowledge and versatility to serve as valuable assets for projects of all sizes.
The team works to create websites that are elegantly simple yet effectively convey your brand's story and serve as a central hub for engaging with potential customers. Apart from its LA headquarters, Kobe Digital also has offices in Miami, New York, Las Vegas, and Phoenix.
Notable clients: HJC Helmets, dooFup, Royal Thai Consulate, Non-Stop Watches
---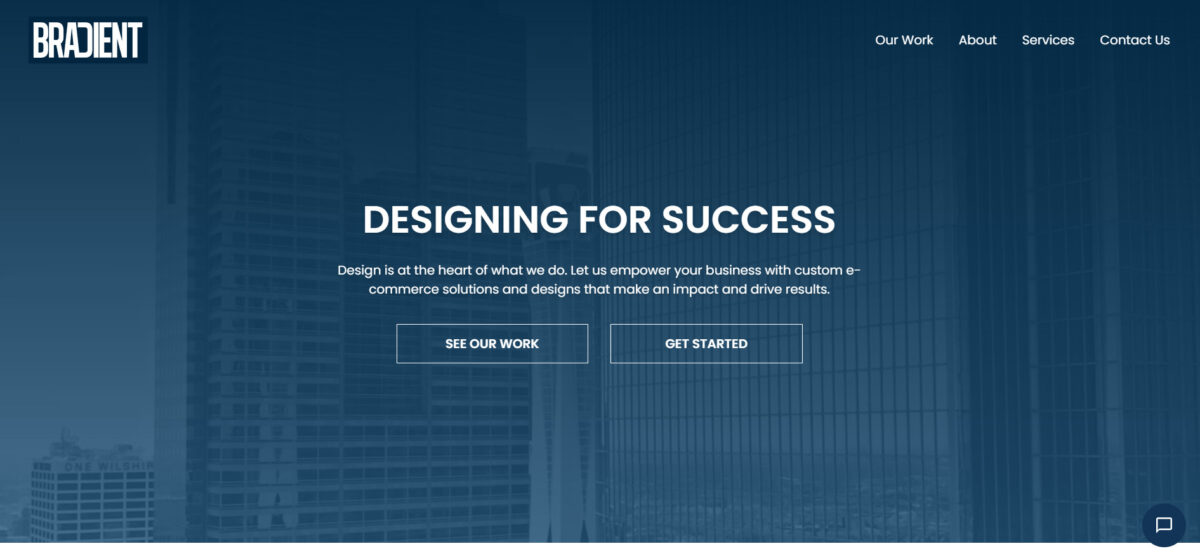 Bradient is a web design and development agency that provides end-to-end services to companies of various sizes. Bradient's team uses their cumulative knowledge to help clients achieve their goals. Bradient's main focus is on eCommerce web platforms, particularly Shopify and Shopify Plus.
The team is proficient in utilizing diverse technologies to create personalized features and unique selling propositions for your eCommerce platform. This includes developing custom applications that improve the functionality of your website. The designers and programmers collaborate to create unique websites integrating Shopify, ReactJS, React Native, NodeJS, Ruby on Rails, and Amazon Web Services, among others.
Notable clients: Defunc, Karl Kani, Tote&Carry, Andy Life Jewelry, Keep it Regal
---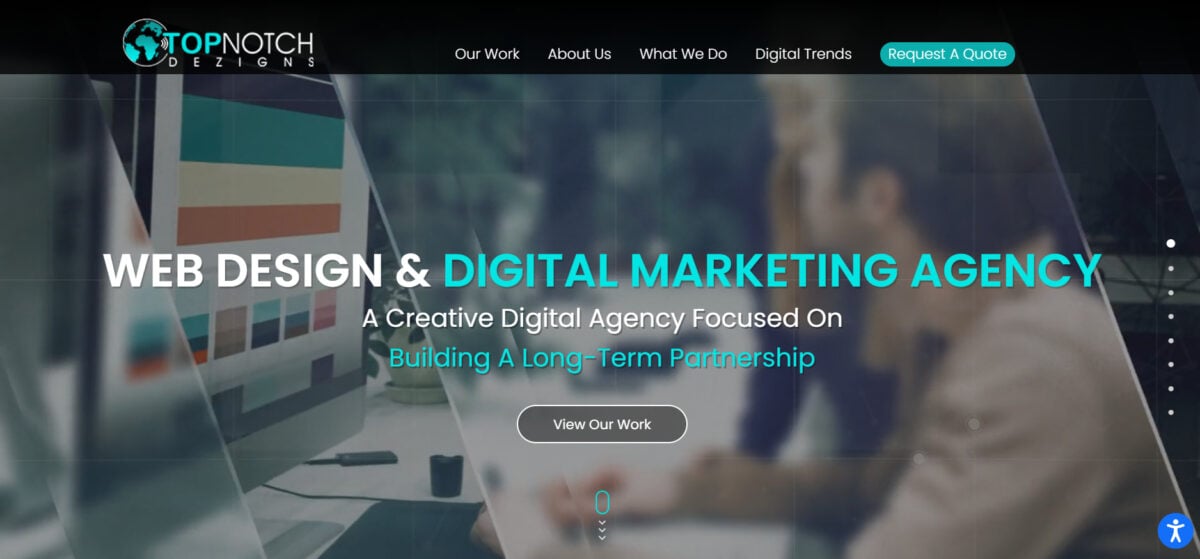 Top Notch Dezigns is a digital agency that has operated since 2004, with offices located in both LA and NY. The award-winning agency offers custom web design services tailored to provide an improved user experience, boost conversions, and deliver quantifiable results. This is made possible by the agency's team of competent web designers, who are committed to creating personalized and innovative designs.
Top Notch web designers are praised for their innovative approach to website design, constantly coming up with new strategies to improve the process. The team crafts strategic solutions that effectively engage the audience and enhance the credibility of the brand. These strategies lead to innovative website designs that successfully draw in targeted audiences. The team's process ensures that website visitors are engaged and more likely to make a purchase.
Notable clients: Cassone, RRS Lawyers, Fraser, ATM Advantage, Grand Stage Diner, NY Bagel Co.
---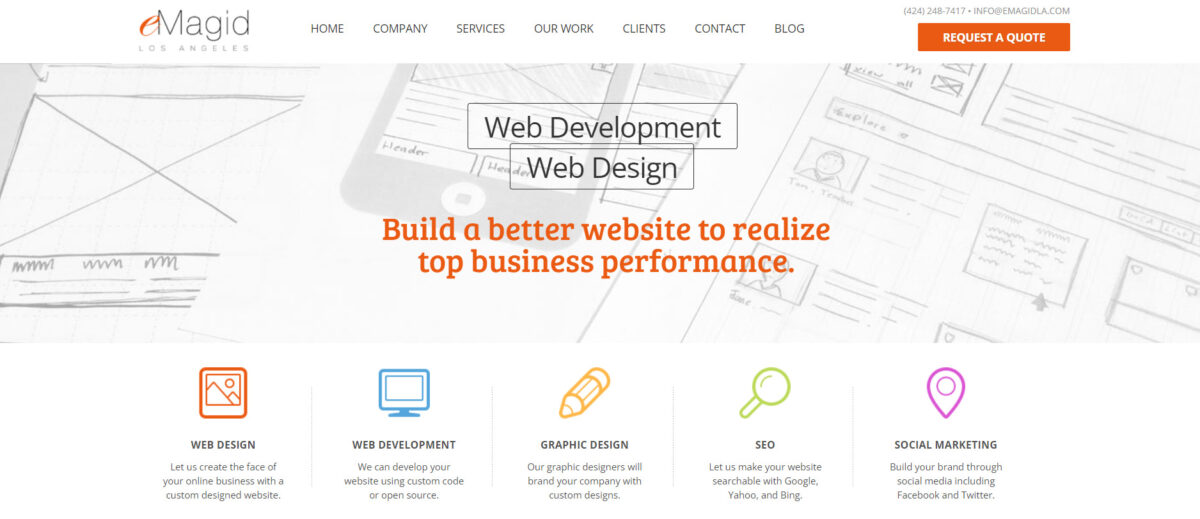 eMagidLA is a web design and development agency that caters to clients in a wide range of industries. Web design, web development, graphic design, search engine optimization, and social media marketing are just some of the services this firm offers. eMagidLA also provides remote backup solutions for online stores, supporting for leading open-source platforms like Open Cart and Magento.
eMagidLA checks in at every stage to make sure the site's aesthetic and functionality are in harmony. The design group works closely with clients to bring their vision to life, resulting in a creative concept that enhances the performance of their website. The group is comprised of skilled graphic and web designers, along with proficient user interface specialists. The websites they produce showcase a high level of coherence and provide visitors with an optimal user experience.
Notable clients: GoKesher, Datlook, Cargear, Enigma Life, FeedMI
---
Vrrb Interactive is a holistic digital agency established in 2007. With offices in both Los Angeles and San Francisco, Vrrb provides web design, web development, and mobile app development services. Vrrb caters mainly to SMBs in the advertising and consumer products industries.
The Vrrb team is exceptionally adept at conceptualizing, growing, and executing solutions that help their clients get the results they want. The team is highly skilled in developing digital experiences that are not only practical but also enjoyable for web visitors. Vrrb's main goal is to create websites that not only captivate visitors with their visual appeal but also make their time browsing the site worthwhile.
Notable clients: Ferrari Beverly Hills, Palm Springs Bureau of Tourism, Rejuve, Feit Electric
---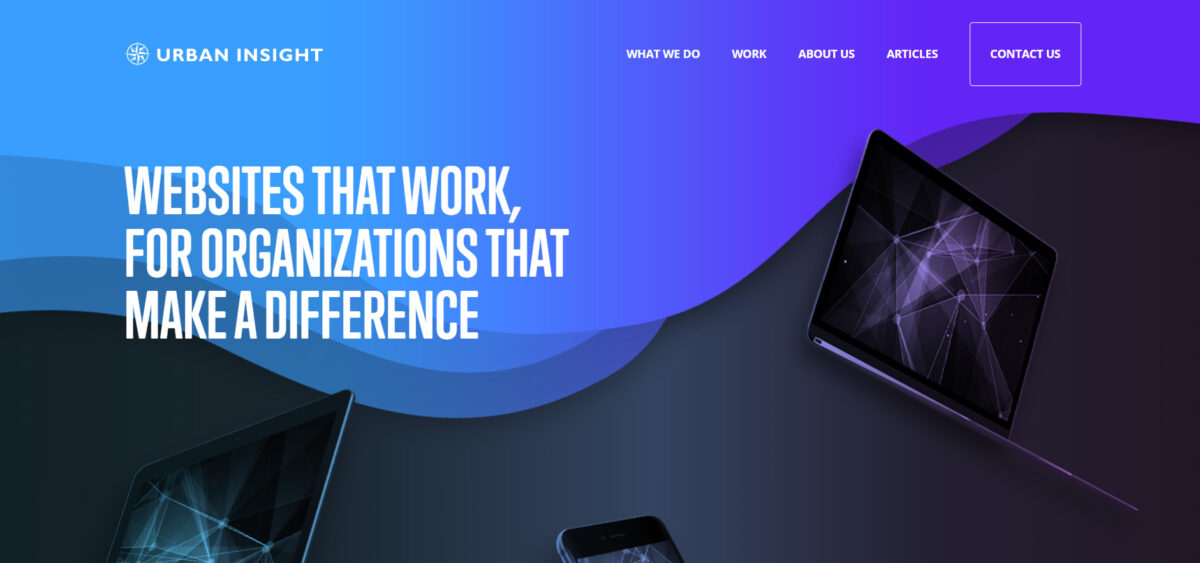 Urban Insight is a digital design agency based in Los Angeles established in 2000. It employs a team of 25 professionals who specialize in providing web development, web design, and digital strategy services. The firm specializes in creating cutting-edge websites using open-source web content management systems such as Drupal and WordPress. Urban Insight's team is exceptional in planning, designing, and developing websites with an emphasis on innovation.
Working with Urban Insight means engaging in a collaborative project. The team offers technological solutions that are tailored to meet the strategic goals of your website. Their design process is both systematic and imaginative. They support UX design, UI design, creative direction, content development, social engagement, and brand identity and guidelines.
Notable clients: The Broad, Tech In Motion, National WWI Museum and Memorial, GoodHire
---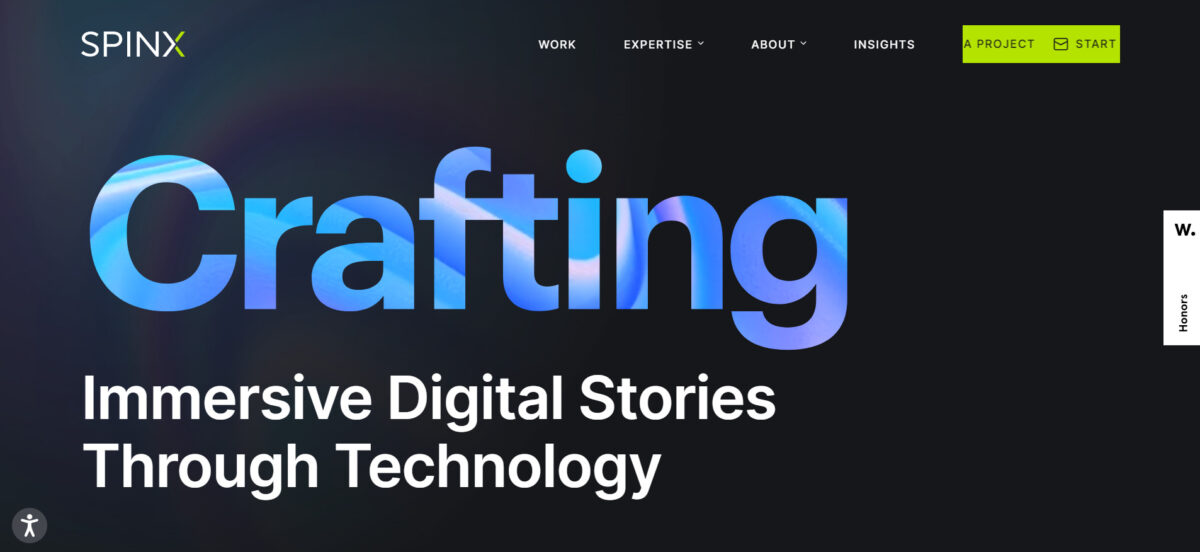 Spinx Digital is an award-winning design and technology agency specializing in building world-class services and solutions. This LA-based agency is renowned for its proficient web development solutions and innovative design ideas. Spinx works with businesses of all sizes to develop microsites that effectively target specific buyer personas and promote individual products.
Spinx's web design services can help differentiate your website from competitors online. The outputs are designed to captivate, inspire, and provide maximum results for the clients. Spinx's team of designers and developers has the expertise and creativity to bring a website to life and optimize its performance. The design elements are meticulously crafted to engage users and encourage them to explore further.
Notable clients: BEGA, BSM Consulting, Willkie Insurtech Microsite Development, Paul Hastings
---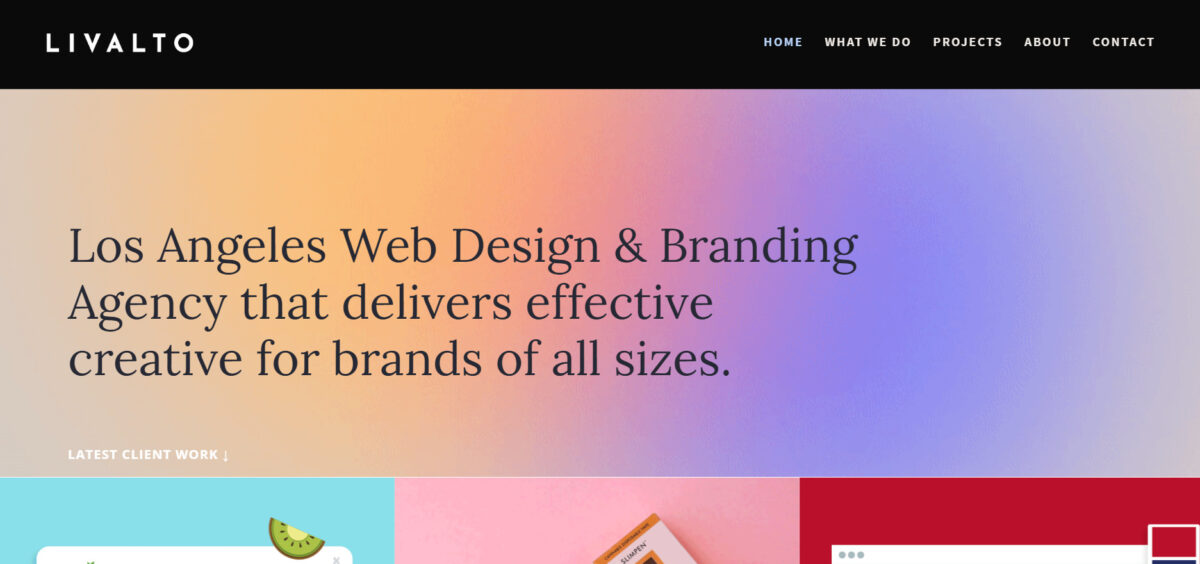 Livalto is a creative agency based in Los Angeles that specializes in web design and branding. The agency provides effective solutions for brands of various sizes. It offers a customized and trend-focused experience, emphasizing precision. Livalto has produced and revamped websites for over 200 clients.
With each output, the agency ensures that the website is user-friendly and easily visible without compromising its aesthetic appeal. Livalto's design services include a wide range of support, including research, strategy, UX design, WordPress, Shopify/eCommerce integration, mobile optimization, SEO, copywriting, and website facelifts.
Notable clients: Zevia, Ocean Spray, K-Gloss, Cadillac
---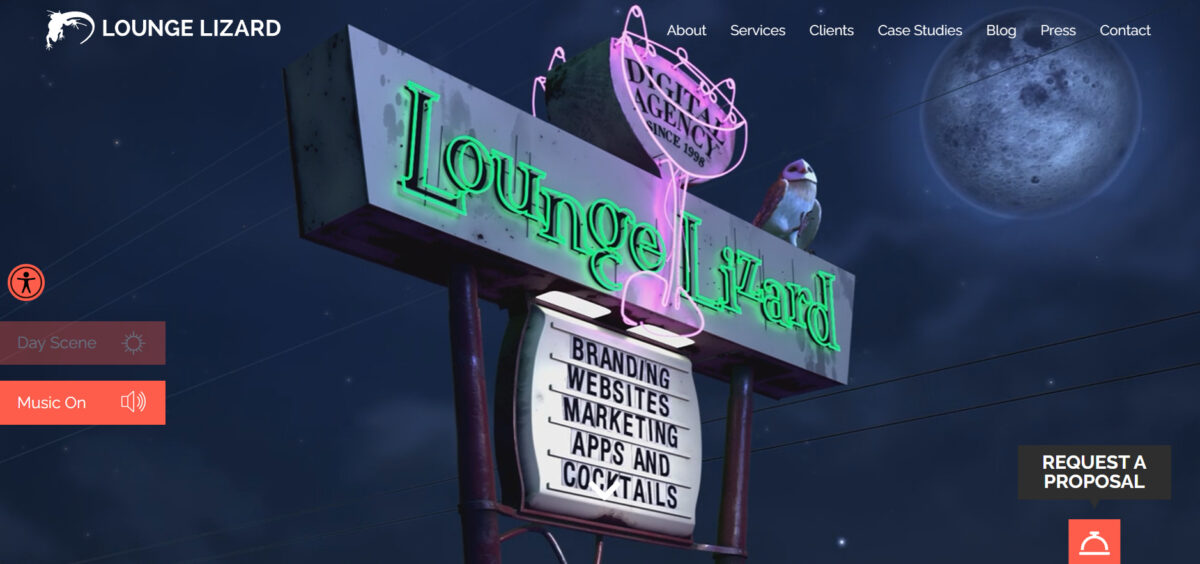 Lounge Lizard is a digital marketing agency that operates from multiple locations across the United States, including Los Angeles, New York, Long Island, Nashville, Miami, Charleston, and Washington, D.C. Its focus is on creating effective websites and delivering results-oriented digital marketing solutions. The agency has been recognized for providing exceptional creative web design services with its "brandtenders," expertly mixing brand strategy with creative design.
Lounge Lizard believes that effective brand communication, differentiation, and the "big idea" are essential elements in the process of website design and development. The agency prides itself on creating websites that effectively capture the attention of its target demographic and keep them engaged within a mere seven seconds.
Lounge Lizard has an impressive portfolio of over 600 websites that it has designed and built. These websites range from eCommerce and B2C sites to B2B, nonprofits, and social networks.
Notable clients: Ford, Healthy Mama Brands, Bonchon, Mountaire Farms, Niru Group
---
---
Final Thoughts
Los Angeles is recognized globally as a distinctive location known for its thriving industries in entertainment, film culture, fitness, and overall lifestyle. The majority of businesses in that area are concentrated in those specific sectors. The web design agencies mentioned above can cater to these fields and more. Even better, they provide web design services for businesses of any size.
These LA-based web design agencies put immense value on creating rich and comprehensive websites with outstanding landing pages, content, output, and other related services to effectively communicate the values of their clients. If you're looking to build a website for your business or revamp an outdated eCommerce web design, hiring any of these agencies will do the job.