The days of restricting your media to traditional channels are well gone. Most businesses have a finite marketing budget, so it makes sense to spend it carefully. Marketing through social media can be highly effective and cost-efficient. If your customers and potential clients are on social media, then you need to be visible there too. 
Many businesses either lack the time or skill to devote to running their social media marketing campaigns themselves. Instead, they prefer to work with social media marketing agencies to help tell their stories on social. In some cases, this may involve operating corporate social accounts; in others, it may be PPC social advertising. You may even choose to run both options, perhaps combining it with influencer marketing.
With the proliferation of social networks over the last few years, it should come as no surprise to find that many agencies advertise social media services. We have curated a list of the leading social media agencies in this article.
---
Top 32 Social Media Marketing Agencies:
---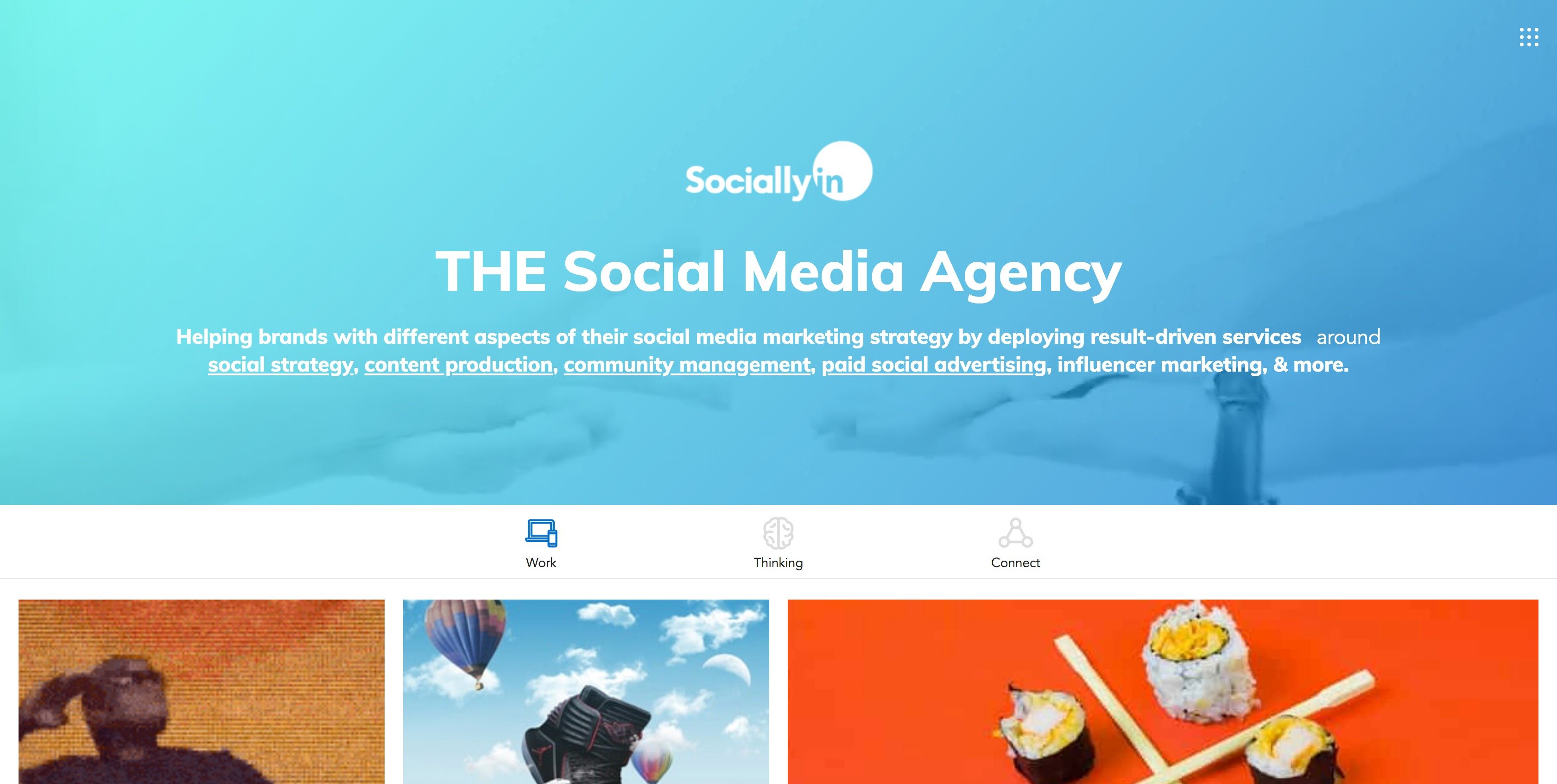 SociallyIn helps brands with different aspects of their social media marketing strategy by deploying result-driven services around social strategy, content production, community management, paid social advertising, influencer marketing, and more.
They split their services into creative and production, community management, social media strategy, and social paid advertising. 
SociallyIn films, captures, makes, paints, records, bakes, builds, hatches, composes, invents, writes, draws all of their clients' social media content in-house. They begin their social strategy by having an in-depth meeting around the demographics of the audience they are trying to reach for the social media campaign. This meeting helps the creative team brainstorm content that will resonate with the ideal audience. 
Once their team has an understanding of the business and branding, they move into a discussion around a brief. It can be a campaign, a seasonal holiday, or anything in between. After the brief, they move into a brainstorm session, using different brainstorming techniques to come up with unique ideas for various social platforms. Once they are ready to launch their strategy, they continue to test, measure and optimize.
If you opt for community management, SociallyIn uses community managers to represent your brand, keeping the page filled with fresh content, actively participating in conversations with your followers. At the end of each month, they review their efforts, including engagement and follower growth. They even offer multilingual social media management in over 36 languages.
---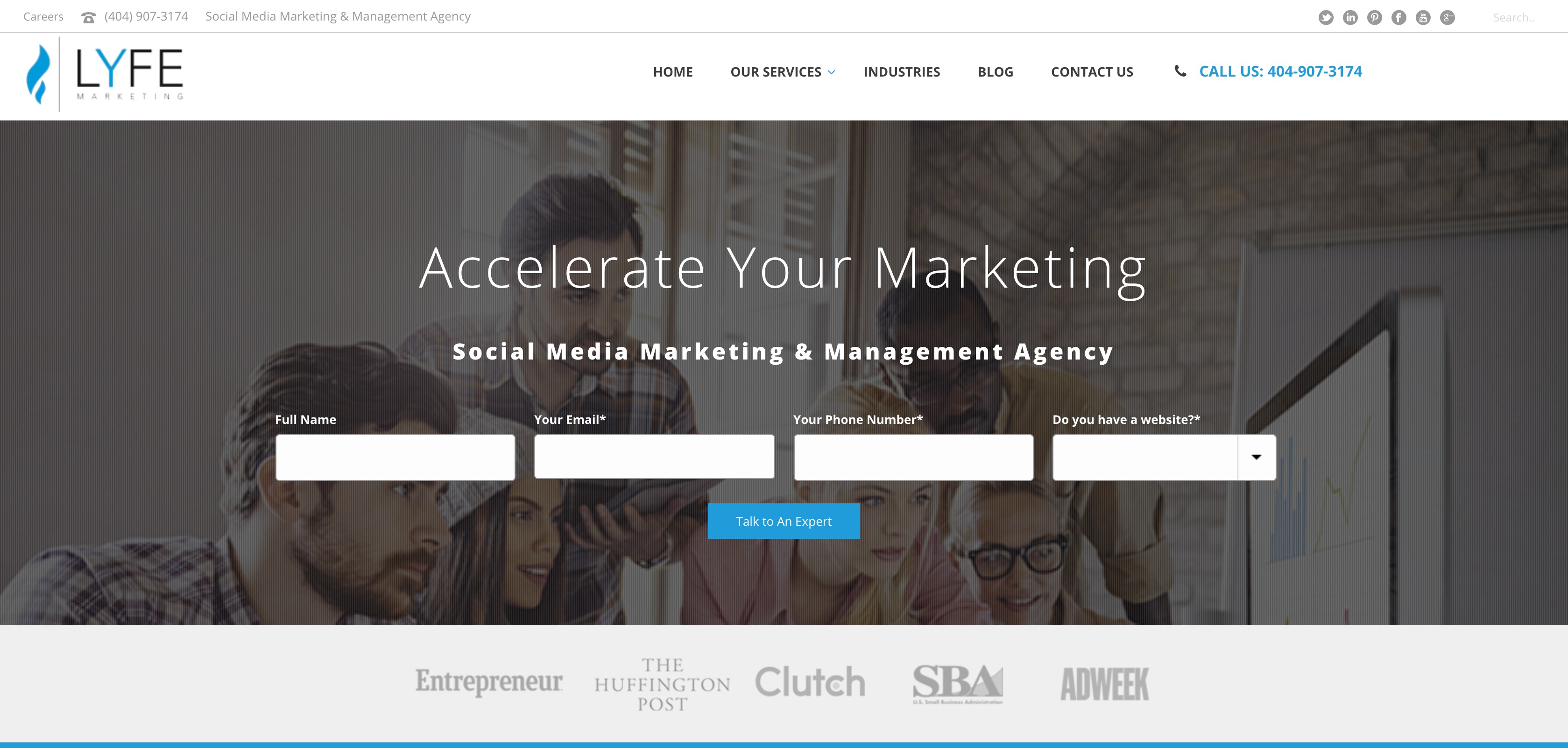 LYFE Marketing is a full social media management company. They offer social media services, search engine services, and website design services. They create and manage top-performing social media campaigns for clients on  Twitter, Facebook, Pinterest, LinkedIn, and Instagram. 
They split their services into:
Social Media Management Services

Social Media Advertising Services

Website Design Services

Search Engine Optimization Services
Since 2011, LYFE Marketing has managed over 2,000 social media marketing campaigns. They claim to have driven over 983,287 leads for clients through digital marketing. Their social media marketing services help their clients' businesses grow brand awareness (followers), relationships (engagement), and website exposure  (traffic).  
They follow a five-step social media marketing process:
Assign a dedicated social media manager to your account

Develop a social media strategy that is specific to your business

Develop content calendars and advertisements

Growth optimization and daily maintenance

Reporting and communication
---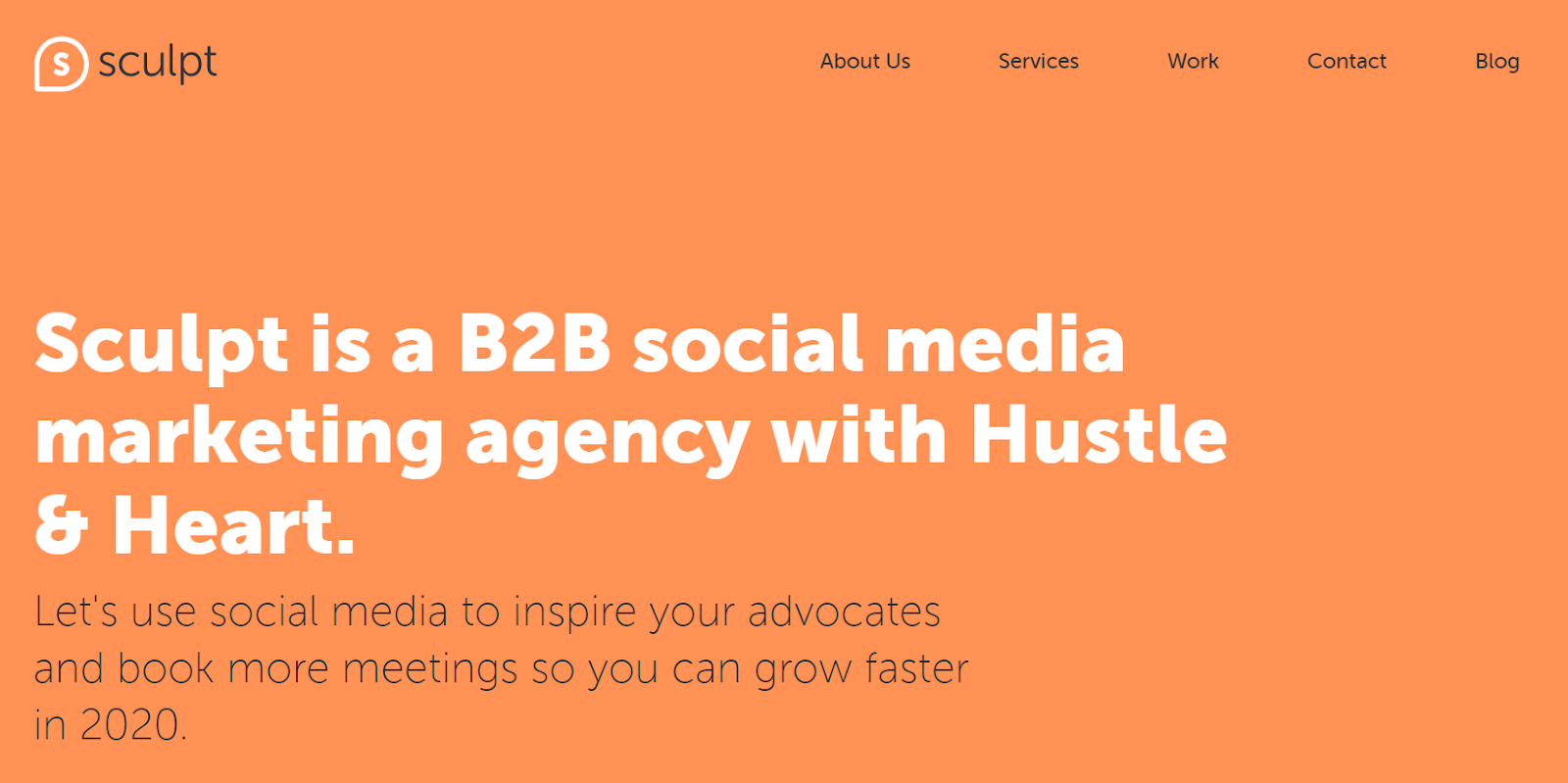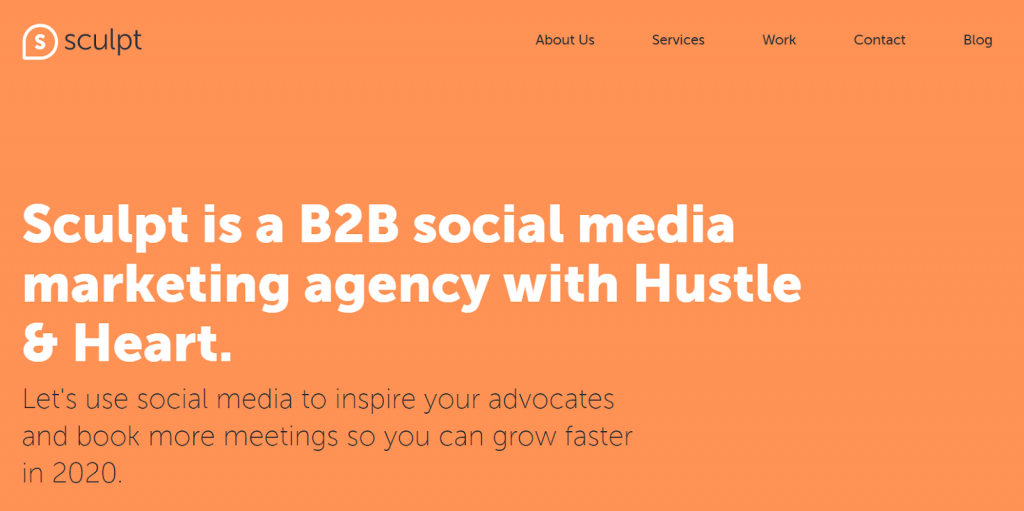 This is a social media marketing agency that specialises in working with B2B companies. Their expertise lies in generating qualified leads for businesses from social media. 
How do they do it? They do it by strategising, creating a customised plan for each client, and then executing it. They also have experience of running paid social media campaigns and can help you boost your advertising ROI. The best part about this agency is that it also provides training and guidance for your in-house staff. So, when you hire them, it's not just for a campaign, but also to build a skilled in-house team that will be beneficial in the long run.
Here's how the categorise their services:
Paid social ads

B2B social media

Social media pricing
---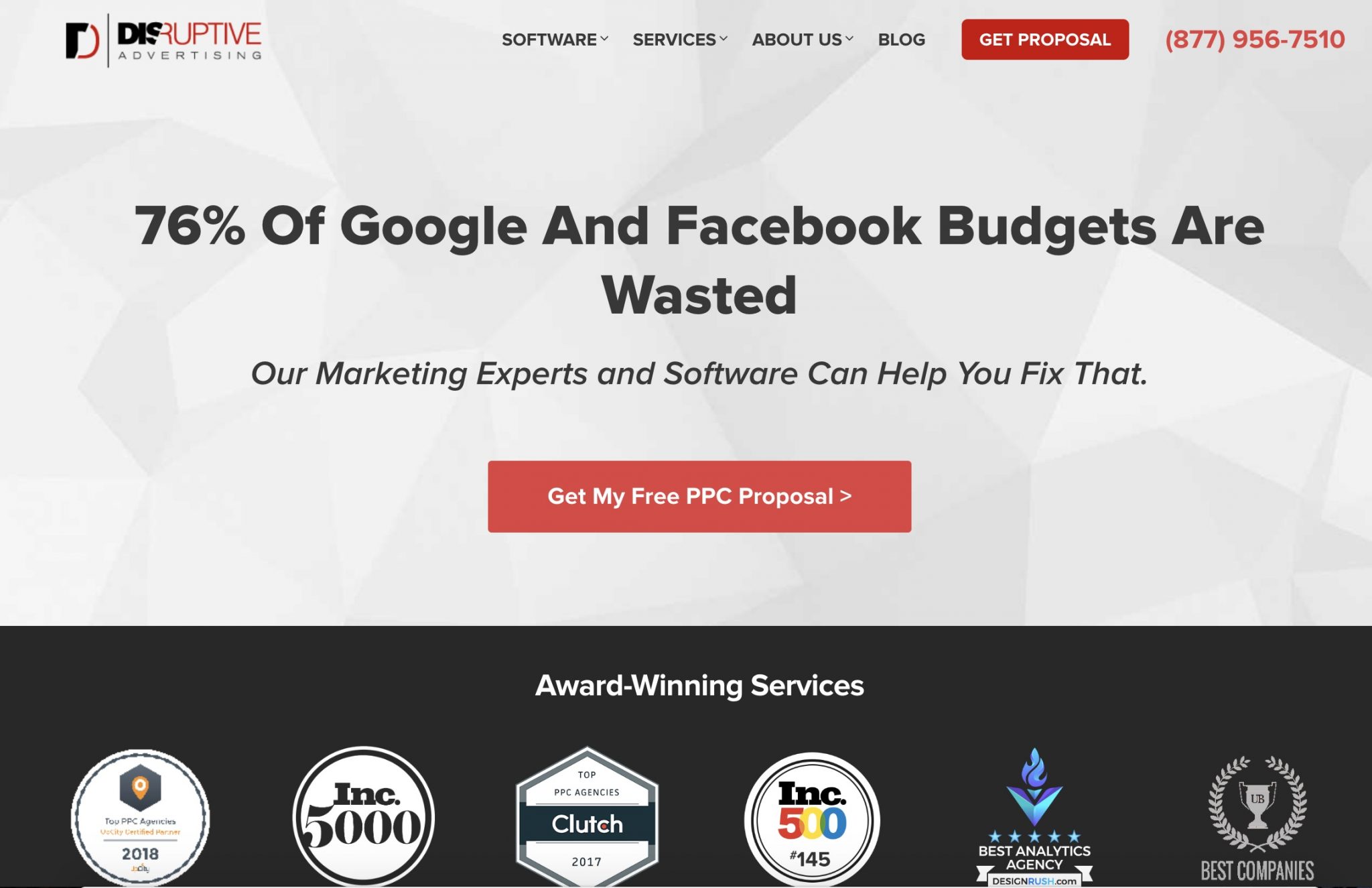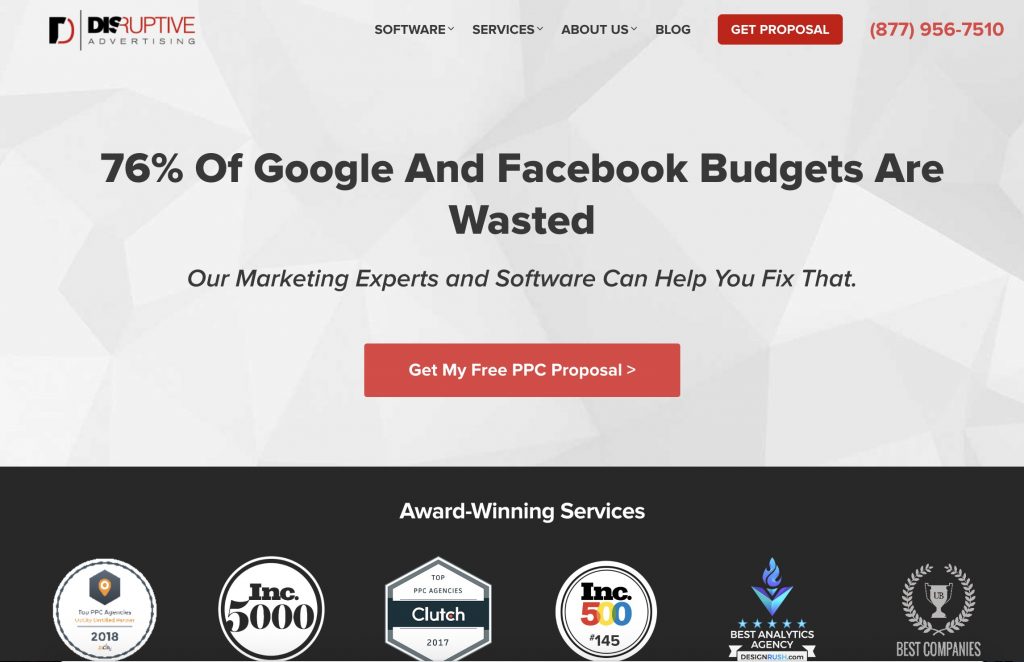 Utah-based Disruptive Advertising splits its services into PPC Management, Site Testing, Analytics Consulting, and Software. In terms of social media marketing, their primary focus is on PPC, Facebook, and LinkedIn Ads in particular.
They see their clients' bottom line as their top priority. To maximize returns, they optimize their clients' PPC campaigns every week. They continuously optimize their ads and targeting to achieve the highest yield and lowest costs possible.
Disruptive Advertising describes itself as being on a mission to change the world—one click-at-a-time. They test and analyze every aspect of your campaign and rigorously optimize it from click-to-close. 
Although Disruptive Advertising sees Google Ads as the powerhouse of PPC advertising, they recognize the importance of Facebook for B2C marketing, and LinkedIn for those in the B2B sector. They realize how both platforms let you target ads in various ways. However, they stress that the more accurate your understanding of your target customers, the more precise and profitable you can make your ads.
---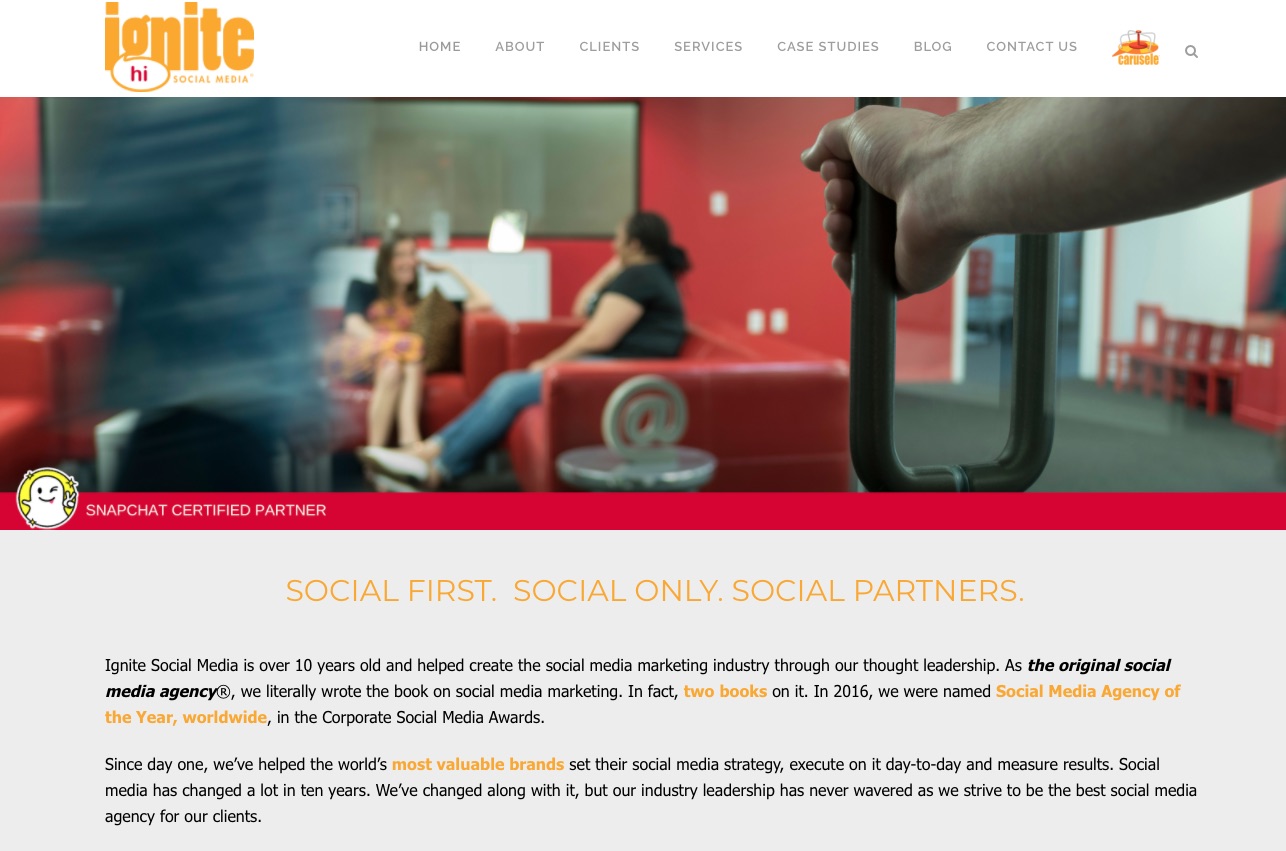 Ignite Social Media has proved its expertise for more than a decade now, having been founded in 2007. Indeed, they describe themselves as "the original social media agency." They were named Social Media Agency of the Year, worldwide, in the 2016 Corporate Social Media Awards.
They have consistently helped the world's most valuable brands set their social media strategy, execute on it day-to-day, and measure results. They focus on driving measurable results from social media. The agency works around the world from its offices in North Carolina and Michigan. They are certified as a Women's Business Enterprise by the Women's Business Enterprise National Council (WBENC), the United States' largest third-party certifier of businesses owned and operated by women.
Ignite Social Media's mission is to change the world of marketing through social media. Its services include:
Strategy Development

Consulting

Community Management

Paid Social Advertising

Social Content Creation

Promotions

Influencer Engagement

Measurement & Monitoring

Social Listening

Crisis Management
---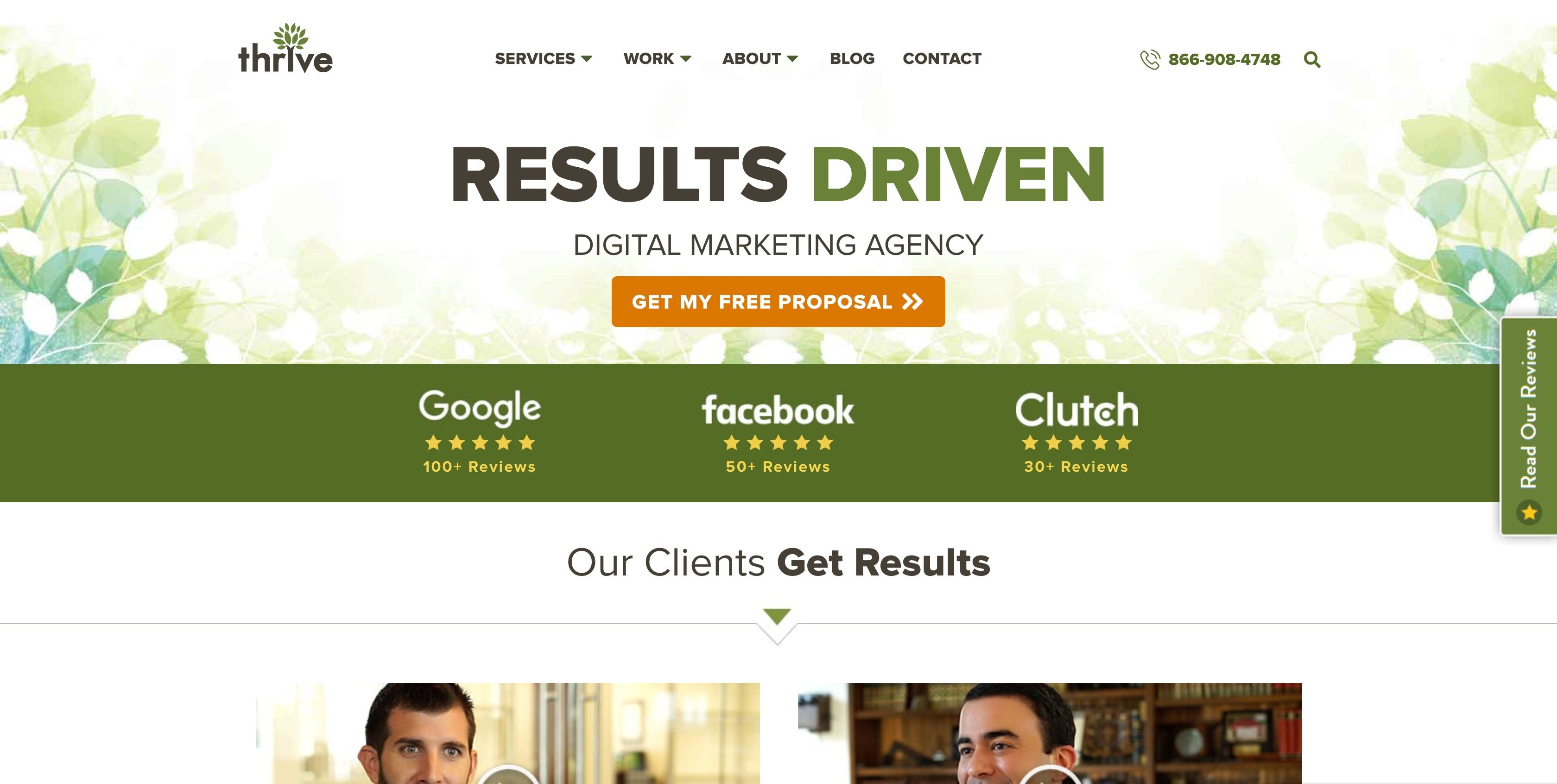 Thrive proudly displays evidence of their results on their website. They can claim more than 100 5-Star Reviews on Google, more than 50 on Facebook, and more than 30 on Clutch. They also feature testimonials frequently, clearly being a believer in word of mouth marketing.
They are a full-service digital marketing agency and have been providing a wide range of services to clients in all industries since 2005. They believe they can take your online presence to the next level - your website design, copywriting, keywords, social media presence, and more.
One facet of their work is social media marketing. They include the following activities as part of their social media marketing services:
Identification and assessment of the target audience

Creation of effective social media marketing strategy and implementation

Regularly scheduled updates as well as news and articles as they happen

Continuous social media monitoring, including recognition and response

Sustained research, tracking, and adaptation to online trends and resources

Encouraging awareness and support within the blogging community and forums

Targeting specific keywords, phrases, and topics relevant to your brand

Utilization of analytics and data-tracking tools for strategy improvement
---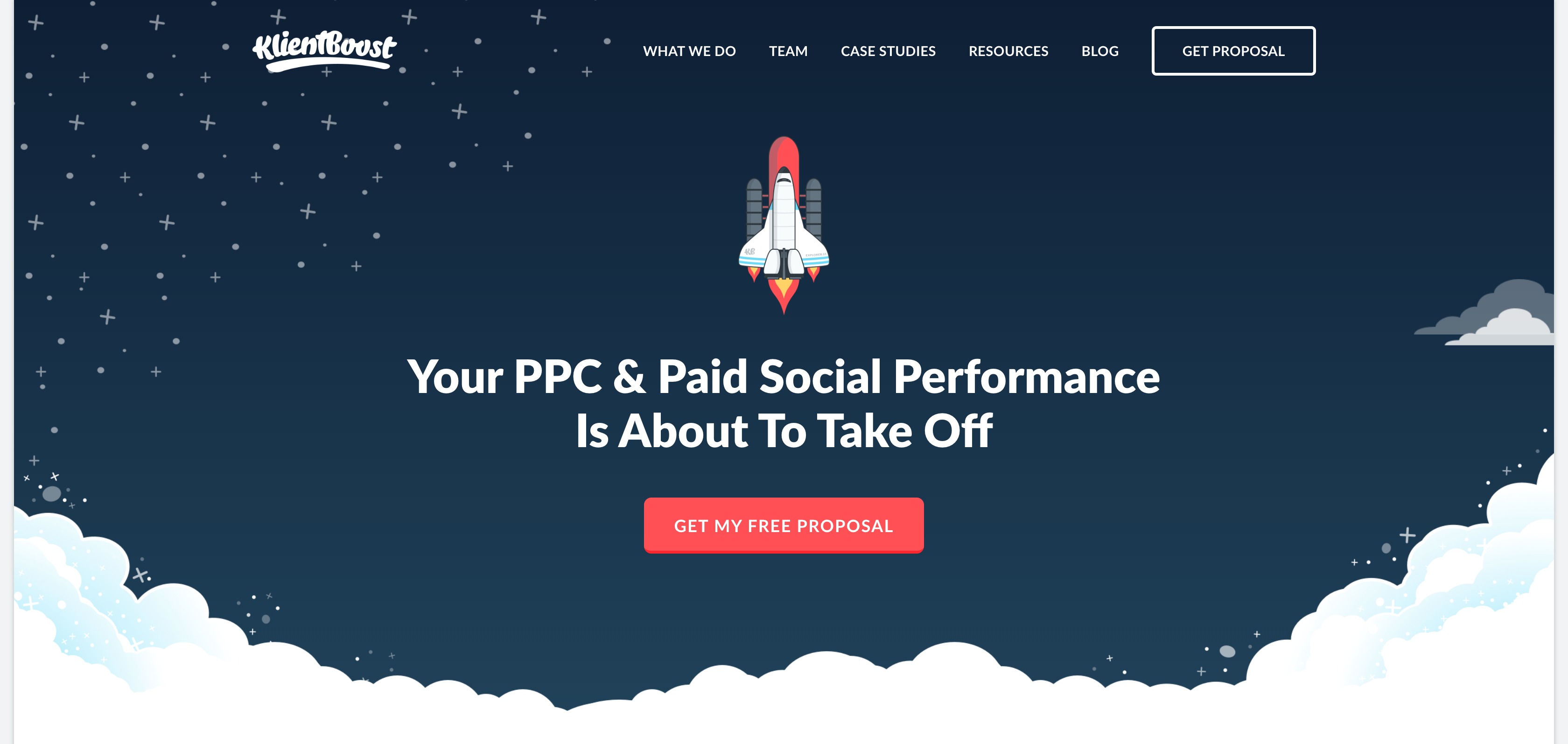 KlientBoost helps companies make more money through intelligent digital advertising and creative conversion rate optimization. They split their services into three main groupings: Pay-Per-Click (PPC), Conversion, and Design. Much of this work involves optimizing their clients' presence on social media.
One important area that KlientBoost specializes in is social advertising. They help you advertise more effectively on Facebook, Twitter, and LinkedIn. Also, they design custom landing pages to go with the PPC ads. They believe that Facebook advertising works much better when you're testing ads and landing pages at the same time. They always help their clients with landing page design and testing, in addition to Facebook advertising. It helps them achieve results at a quicker rate too. 
Higher conversion rates from landing page testing also allows KloutBoost to get more aggressive with their Facebook advertising bids to continually get more conversions from the right audiences.
KloutBoost then provides its clients with a custom dashboard with their PPC channels, which they formally update every Monday.
---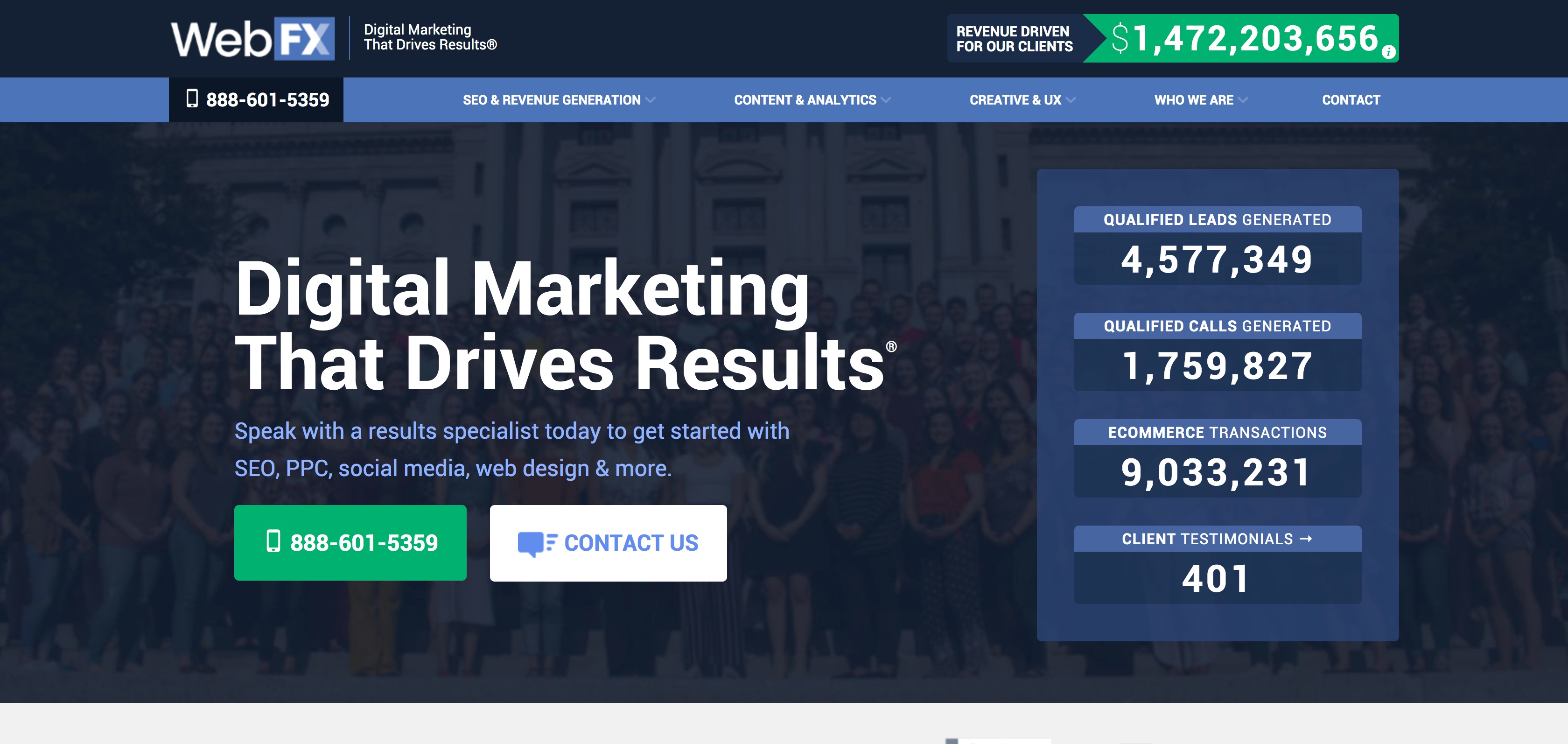 WebFX is a full-service Internet marketing and SEO company offering innovative web marketing solutions to mid to large size companies across the globe. Their social media team are experts in creating and executing a social media management plan that gets the right message in front of your desired audience.
They offer five levels of social media management service:
One social network for $900 per month with 15 social posts per month, 6 custom images per month, and 2 ad campaigns

Two networks for $1,300 per month with 30 social posts per month, 8 custom images per month, 3 ad campaigns, 2 blog posts, and Mon, Wed, Fri ad commenting monitoring

Three networks for $1,500 per month with 45 social posts per month, 10 custom images per month, 4 ad campaigns, 2 blog posts, and daily ad commenting monitoring

Four networks for $1,800 per month with 60 social posts per month, 12 custom images per month, 5 ad campaigns, 4 blog posts, one contest per year, and daily ad commenting monitoring

Five networks for $2,100 per month with 75 social posts per month, 14 custom images per month, 6 ad campaigns, 4 blog posts, one contest per year, and daily ad commenting monitoring
---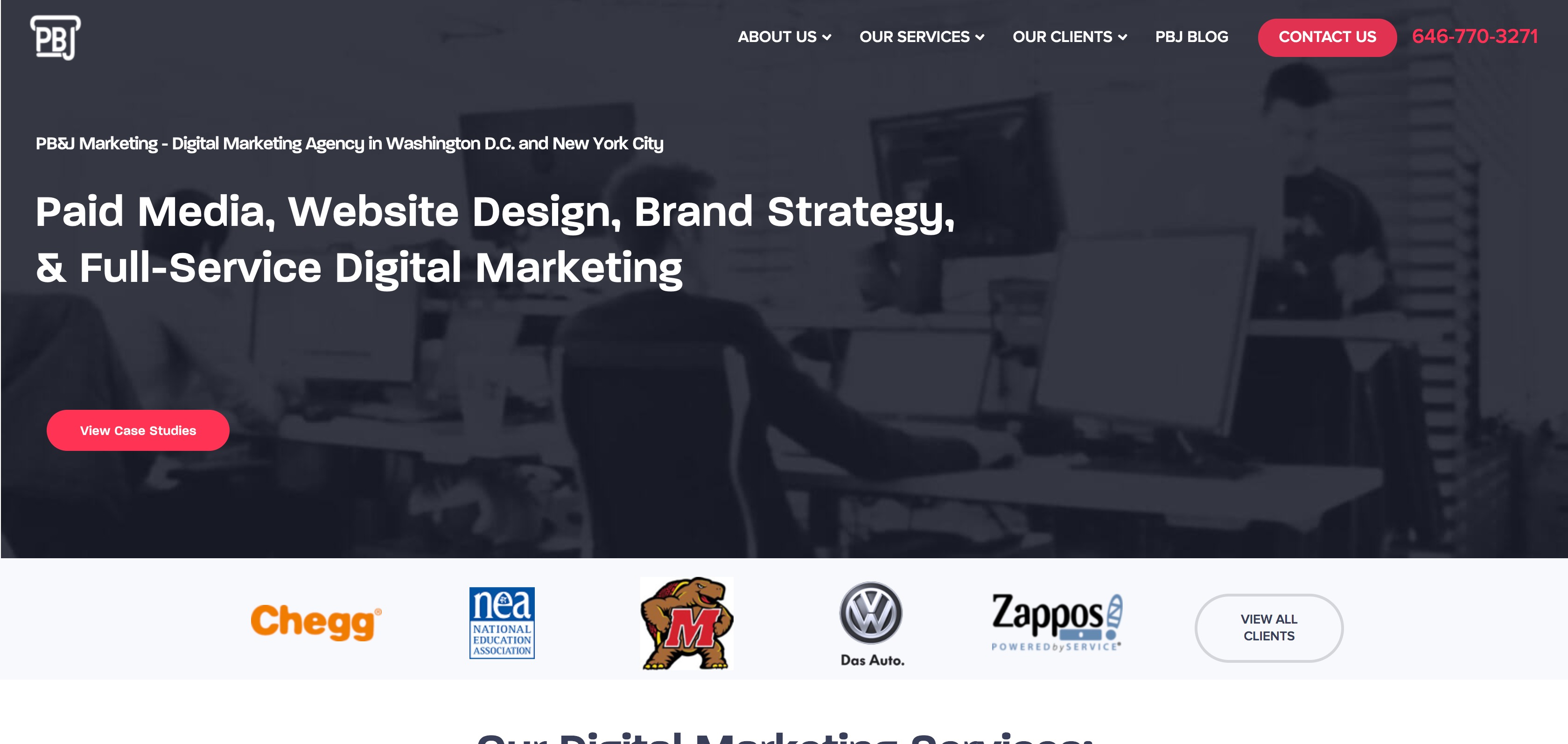 PBJ Marketing offers a mix of paid media, website design, brand strategy, and full-service digital marketing services. These include social media advertising. They believe that social media as a marketing channel requires a strategic, data-driven approach to activation with targeting, messaging, and KPIs tailored to a brand's audience and objectives. Social Media Advertising campaigns are ideal for growing brand awareness, generating leads, and driving conversions in the short term. They focus their social media advertising around Facebook ads, Twitter ads, and Instagram ads. 
PBJ Marketing leverages Facebook users' data to provide powerful, conversion-focused audience targeting, crafting Facebook ads that deliver a brand's message to the audience most relevant to the brand's goals. PBJ Marketing zeros in on custom audiences using a four-pronged approach:
A/B Testing

Engaging ads

Audience targeting

Analytics tracking
---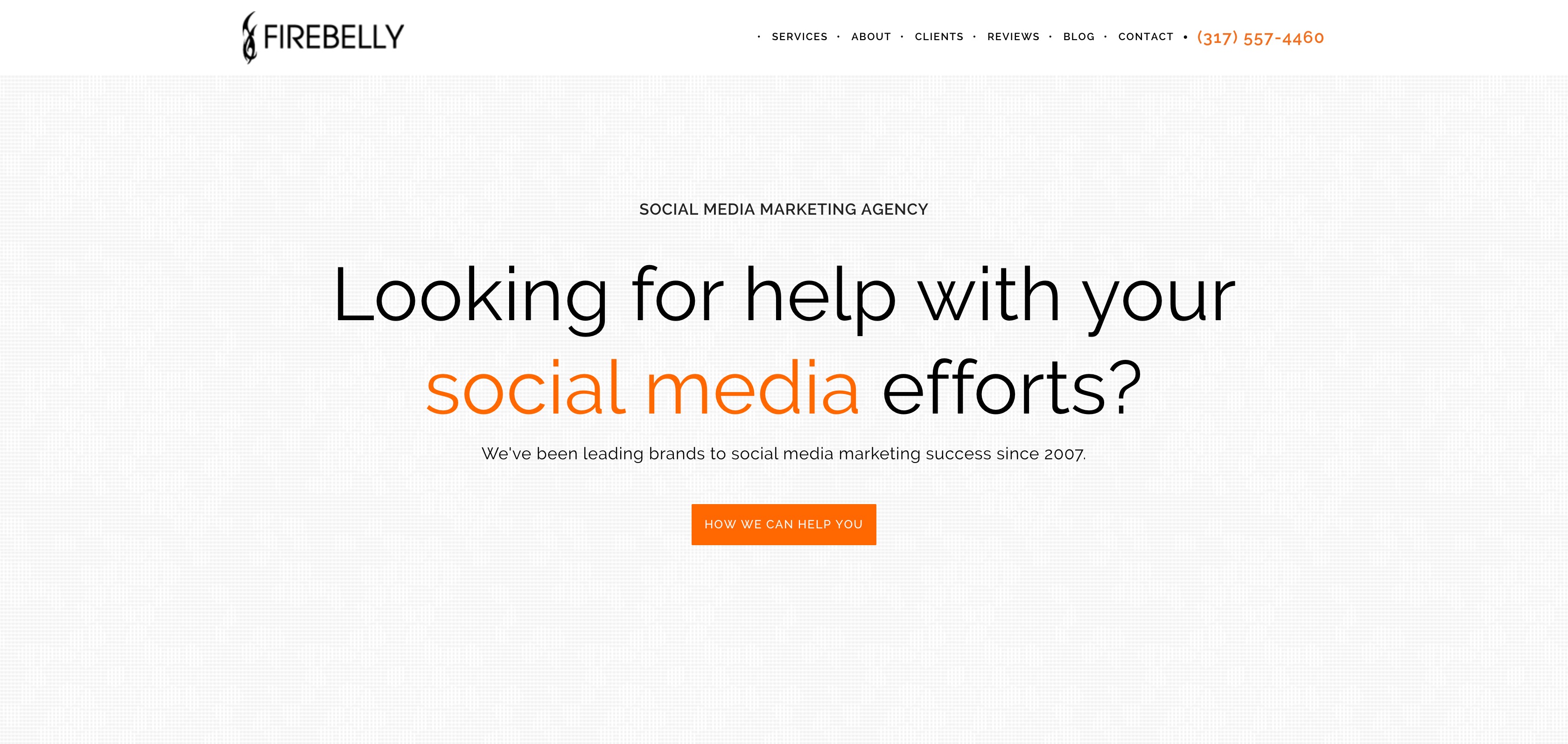 Firebelly Marketing has been leading brands to social marketing success since 2007.  Their services include social media channel audit, social media management, and social ad management.
Firebelly's social media audit service is a great first step toward understanding what you should do next with your social accounts. It can be used to inform your social media strategy moving forward.
Firebelly's social media management service provides everything you need to be successful on your brand's social media channels. It includes:
Content creation and publishing

Community management

Insights and reporting
They work with social accounts on Facebook, Instagram, LinkedIn, Pinterest, Snapchat, and Twitter.
Firebelly has successfully managed over $1 million in social media ad spends for brands. Their social ad management service provides targeted social media ads to grow their clients' audience, engagement, traffic, and sales. It consists of three parts:
Audience and creative development

Daily monitoring

Reporting and recommendations
---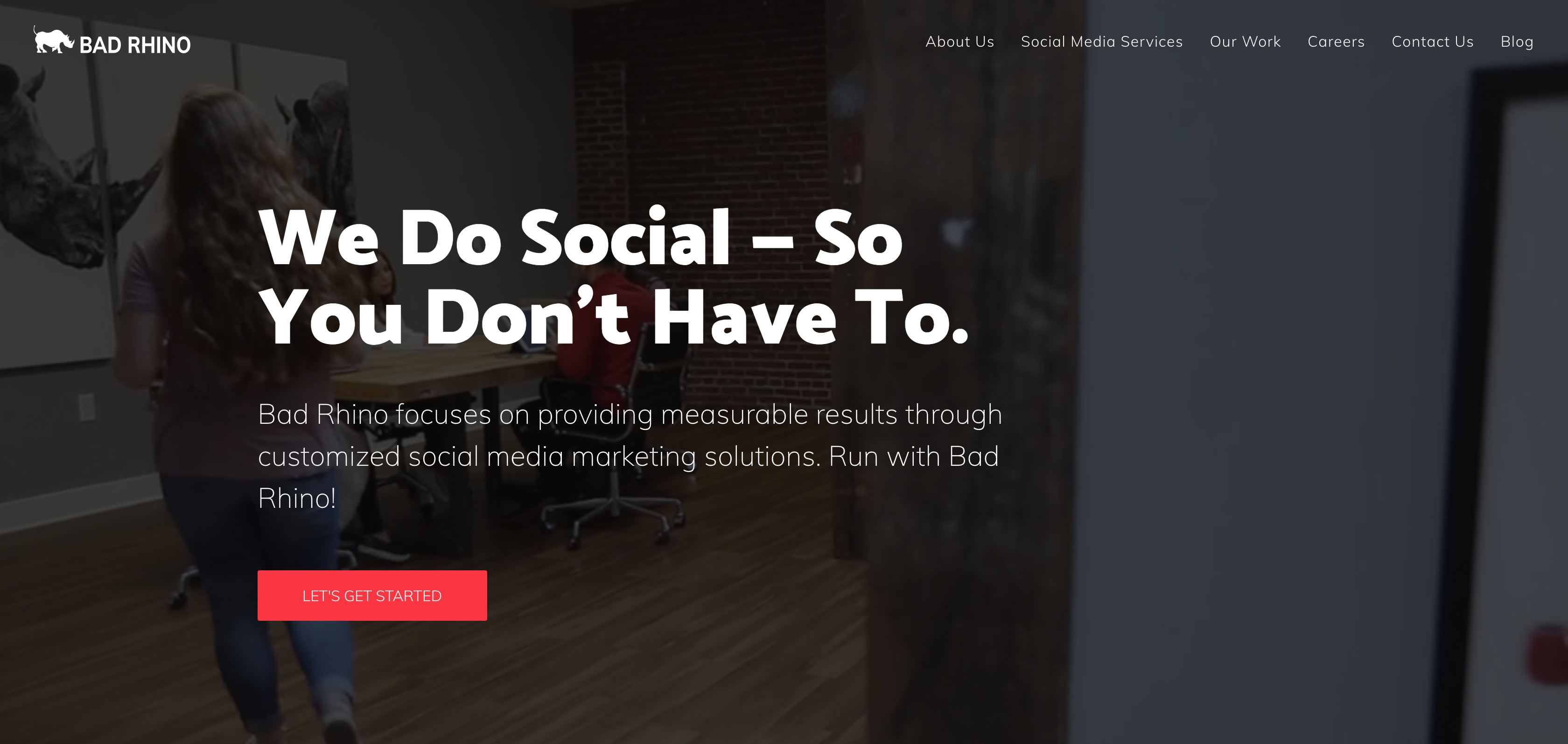 Bad-Rhino focuses on providing measurable results through customized social media marketing solutions. They take great pride in creating and offering tailored programs for each of their clients.
They use the following social media process:
Social Media Audit 

Content Creation & Approval

Community Recruitment

Strategy Evolution

Identify Key Strategies

Implementation

Monthly Analytics

Repeat
Bad Rhino creates and implements customized strategies just for their clients. They research the social channels that make the best fit and create amazing content that each client's target audience will love.
Bad Rhino believes that social media advertising is the most cost-effective form of advertising available today. They assign an ad specialist on their staff to run social media ads. They develop a clear and concise ad strategy for each business. The ad specialists write copy, headlines, and develop images for each campaign. They monitor campaigns hourly, daily, and weekly. If results decline, they detect and pause low-performing ads. Also, they launch new ads to keep positive results coming in.
---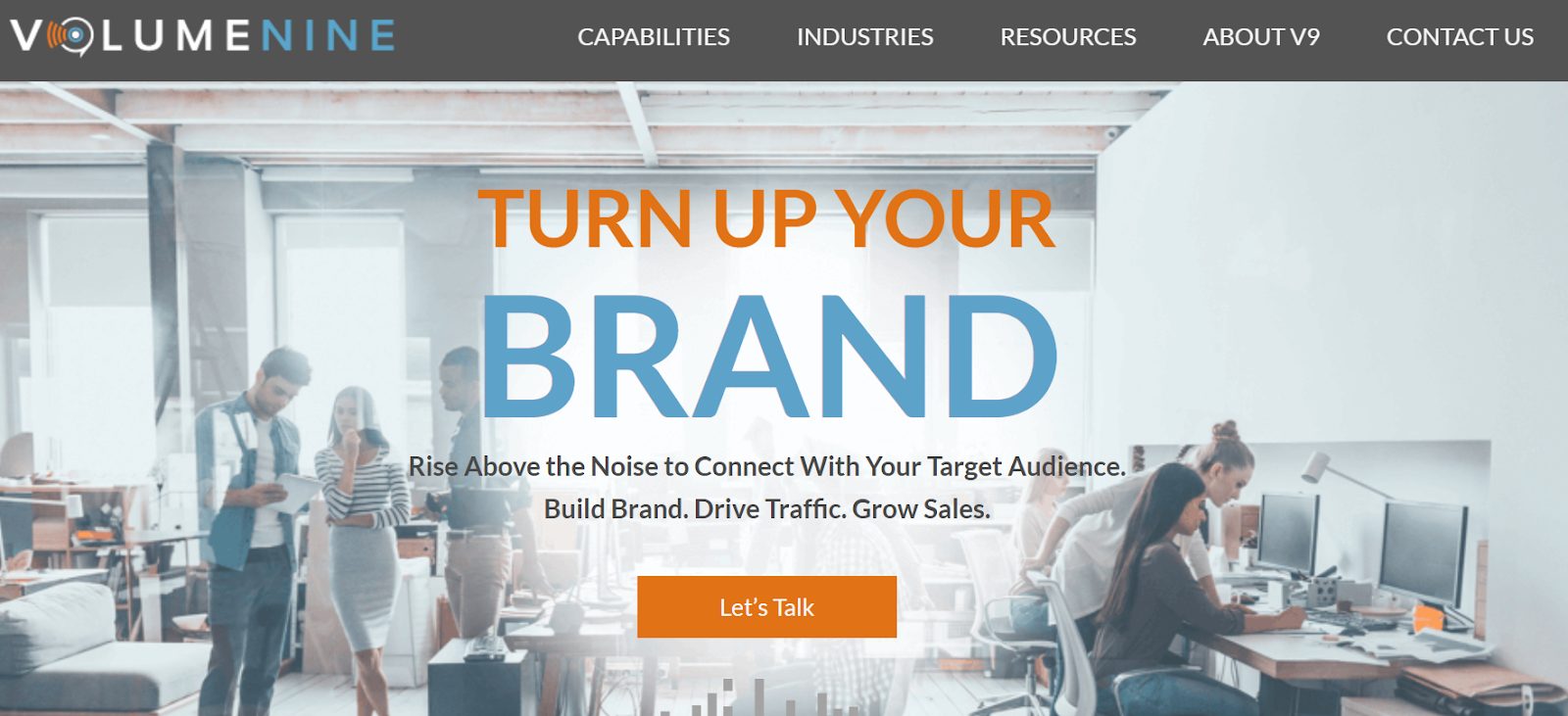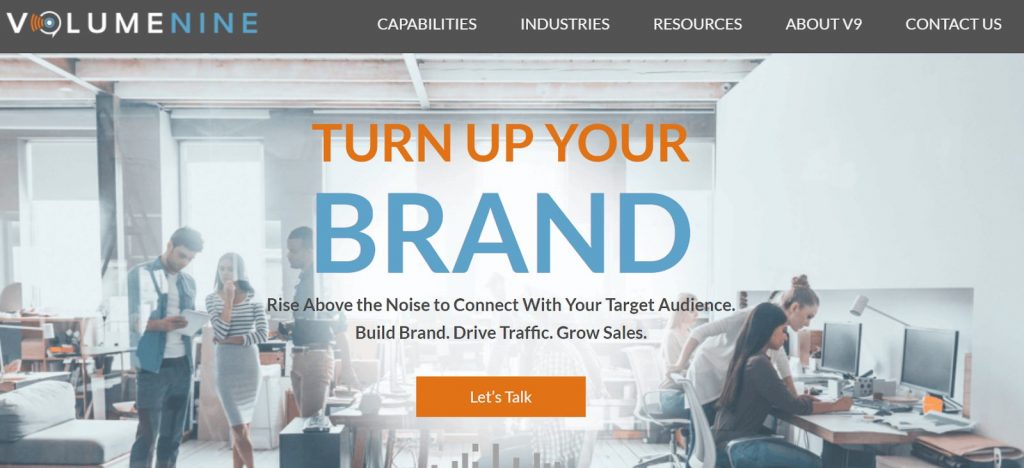 Volume Nine is a digital marketing agency with expertise in social media marketing, content marketing, and SEO. They help you share your brand story, create brand awareness, and build your brand from scratch.
What can they do for you? They can handle all aspects of your social media marketing from influencer campaigns to advertising. They start by making a strategy for your brand, keeping in mind your objectives and brand values. 
They also take care of content creation, distribution, and promotion across different social media channels.
Here are the key services that they provide:
Social media audit

Influencer engagement

Social media advertising
---


Ernst Media is an agency that can handle both the paid and organic aspects of your social media marketing. They claim to be experts on leveraging the audience targeting parameters of social media platforms. 
This agency can handle clients of all types and sizes and run their end-to-end social media marketing campaigns.
They can manage campaigns for most social networks including Facebook, Instagram, Twitter, TikTok, YouTube, etc. 
What's more? 
They can also help you manage your influencer campaigns across various social platforms.
Here are the key services that they offer:
Social ads

Social media management

Influencer marketing
---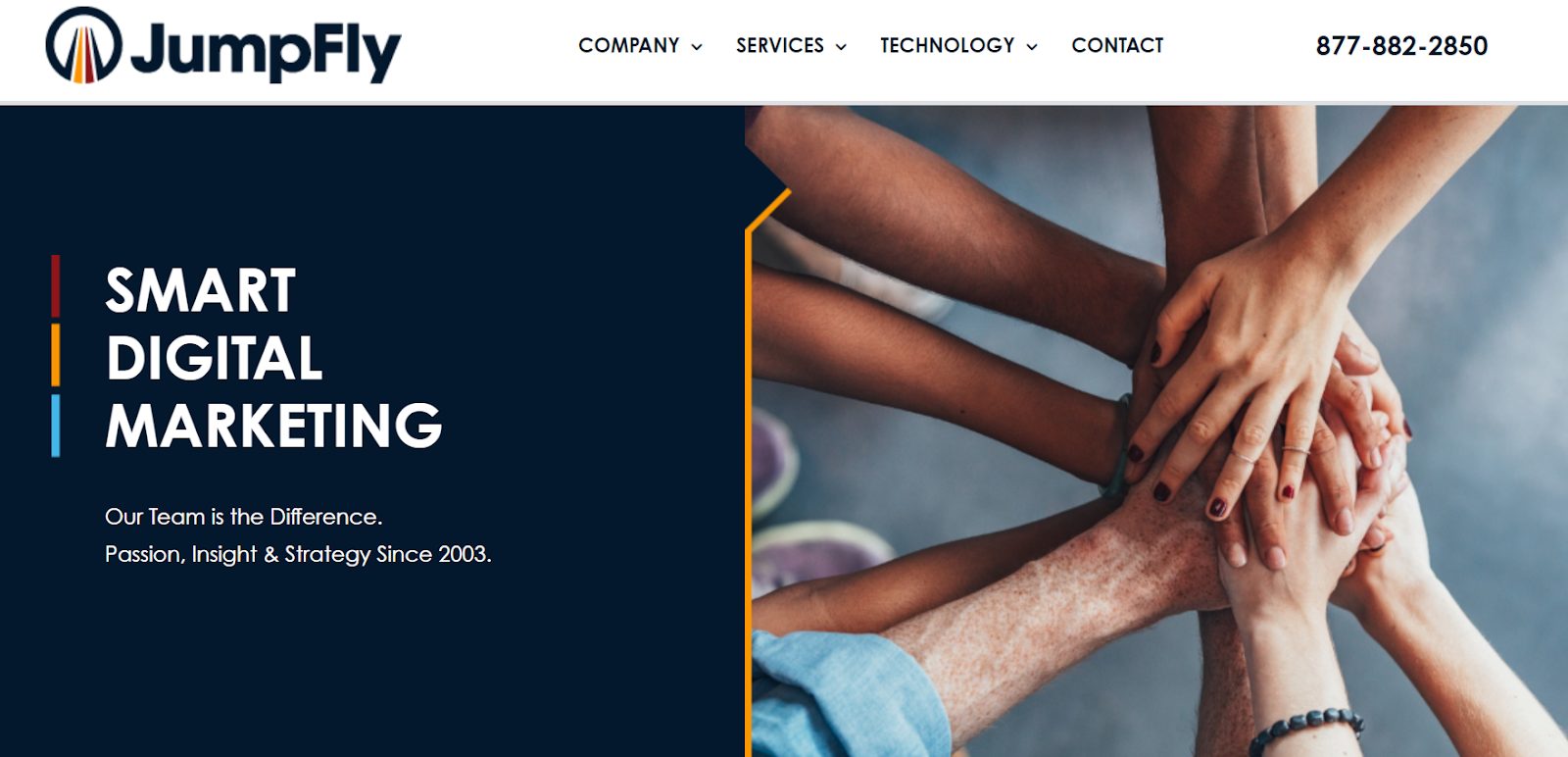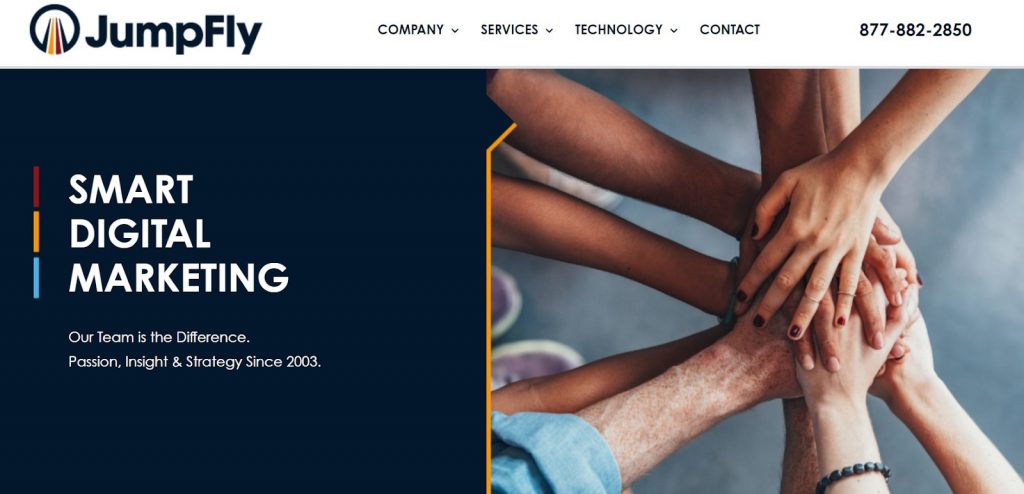 Unlike most other agencies on this list, this one specialises only in one aspect of social media marketing—advertising. 
They can help you excel at social media advertising, especially on Facebook and Instagram
The two platforms share the same ad manager tool, which provides tons of useful audience targeting and other advanced features. 
These could be difficult for a beginner to learn and that is where this agency can help you. They can help you run successful Facebook and Instagram ad campaigns to meet your campaign objectives.
Their primary social media marketing service is advertising, with a focus on Facebook and Instagram.
---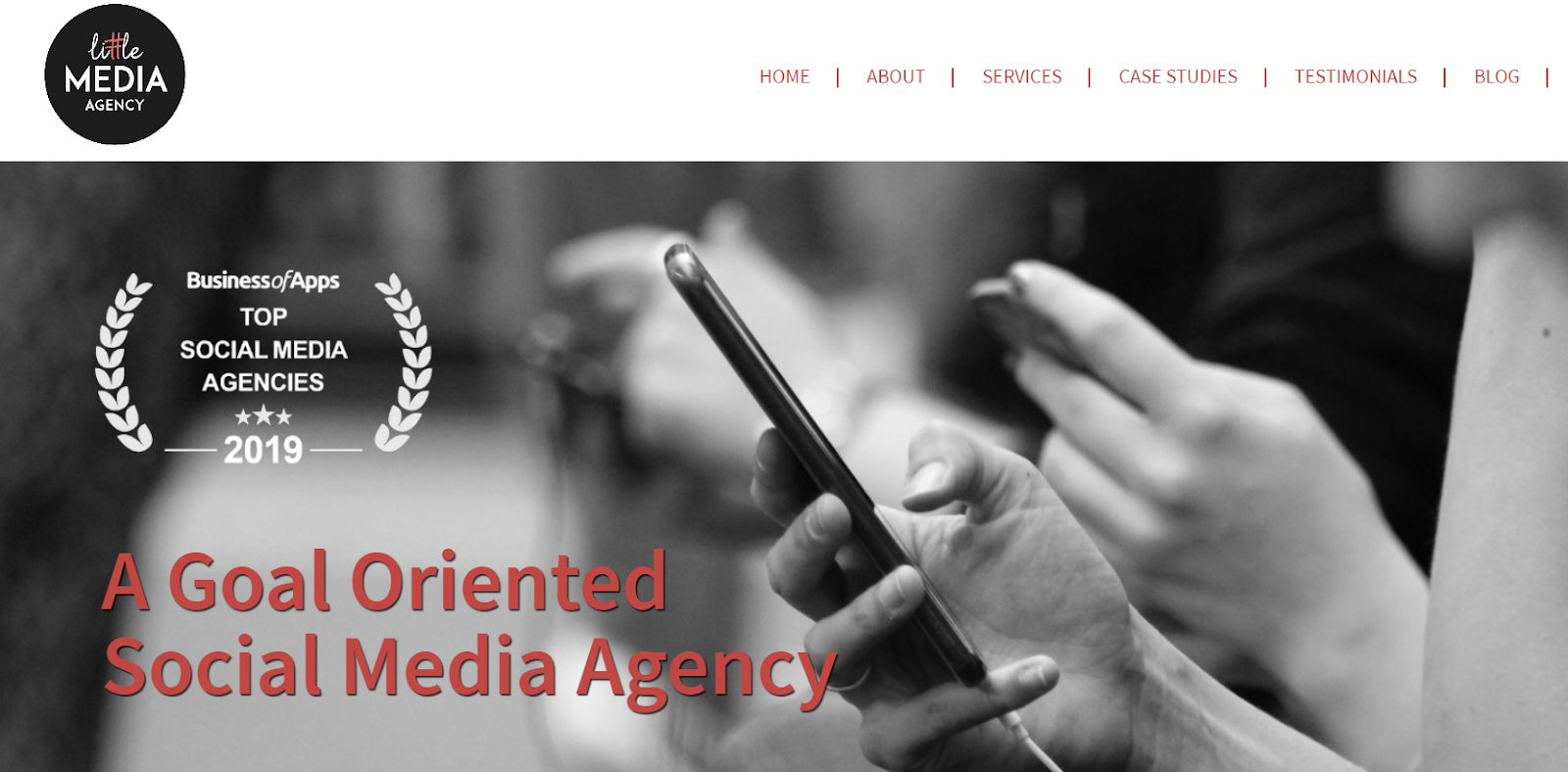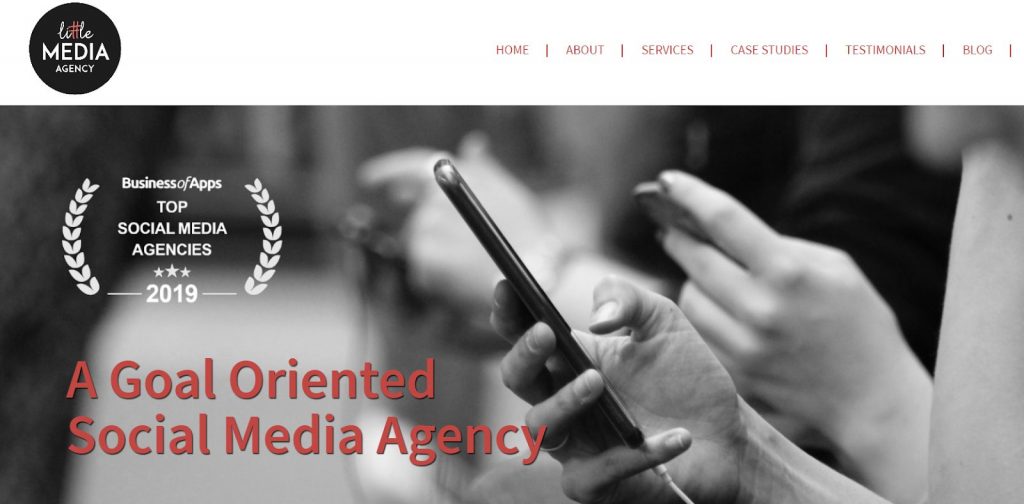 This UK-based agency claims to excel at creative content creation that engages their clients' audiences. They can help you attain all of your social media marketing goals like increasing website traffic, boosting social presence, creating brand awareness, and more.
That's not all! 
They don't just handle your social media marketing but also provide training and guidance to your in-house staff. They conduct workshops to train your staff on social media marketing techniques and skills.
Is this agency right for you?
If you are looking for an agency that does not just work for you but with you, then this is definitely a great option.
Here is their list of services:
Social media

Video marketing

Blogging
---


This is a UK-based agency with a presence in ten countries. They are a full-service agency that helps with strategy and planning, content creation and distribution, influencer management, and other aspects of your campaign.
What else?
They have won several awards including the prestigious Drum Awards. They were also cited as one of the top agencies by several different sources. They have worked with several reputable brands like Viacom and MUJI.
Here are the key services that they offer:
Organic

- Organic content creation and posting on social media platforms.

Paid

- Optimising social media advertising.

Creative

- Creating content that aligns with your brand voice and goals.

Ambassadors - Managing influencers and influencer marketing campaigns.
---


This is an integrated digital marketing agency that offers several services that help you grow your business. These are the key aspects in which they divide their expertise:
Goals & strategy

Audience & targeting

Messaging & creative

Measurement, testing, and learning

Acceleration and optimisation
However, with regards to social media marketing, they focus only on the paid advertising and creative aspects. This means that they can help you run effective social media advertising campaigns. They also provide "Messaging & Creative" services that include social media content as well.
Overall, it is a good option if you are looking for a niche social media advertising agency. However, if you want someone to manage your entire social media, then this might not be the best option for you.
---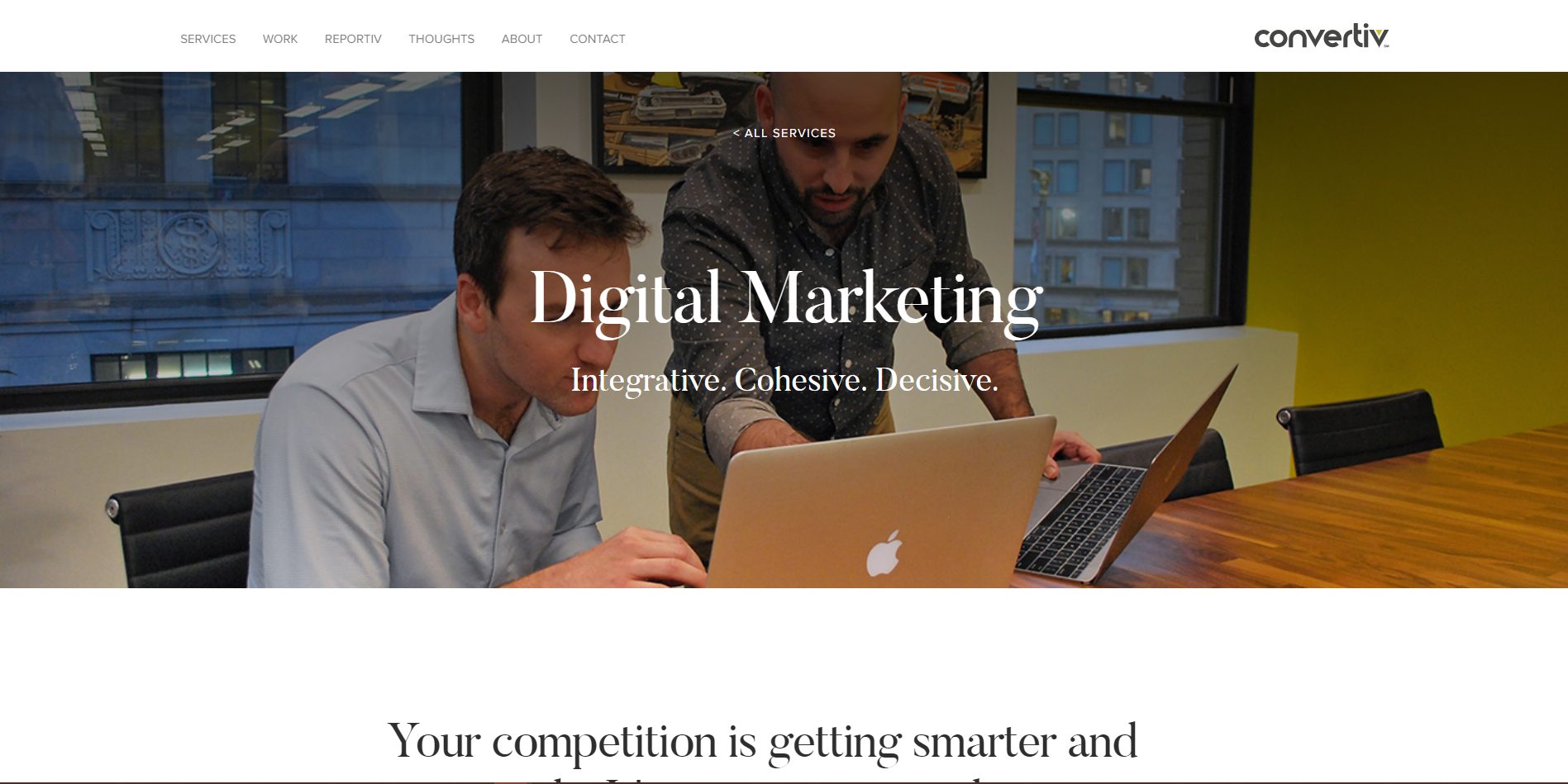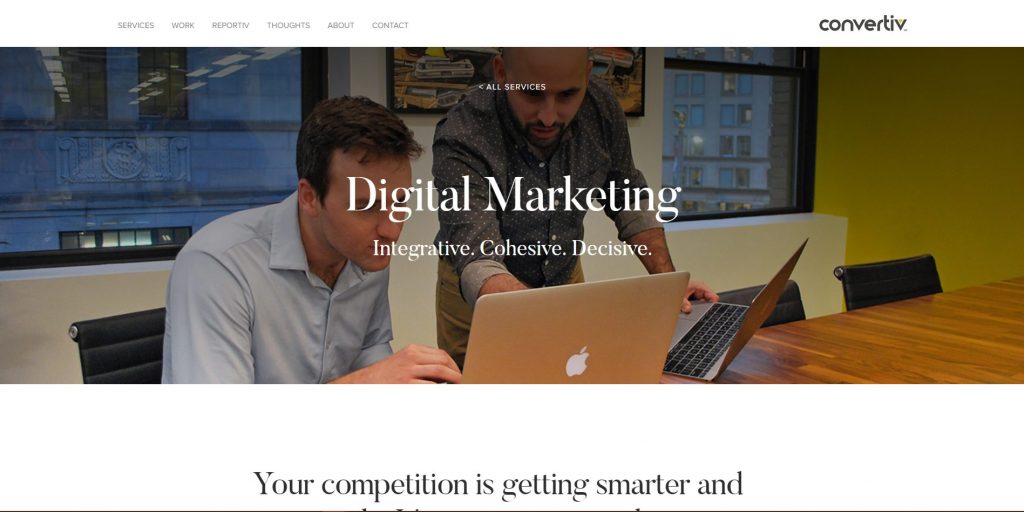 This is a digital marketing agency that provides social media, paid marketing, and a few other services. They have a team of social media specialists who can help you build your social media presence from scratch.
They claim to get their clients twice as much engagement as industry standards. 
These are some the social media services that they provide:
Strategy

Brand governance

Content development, creative and editorial strategy

Community management

Social CRM
---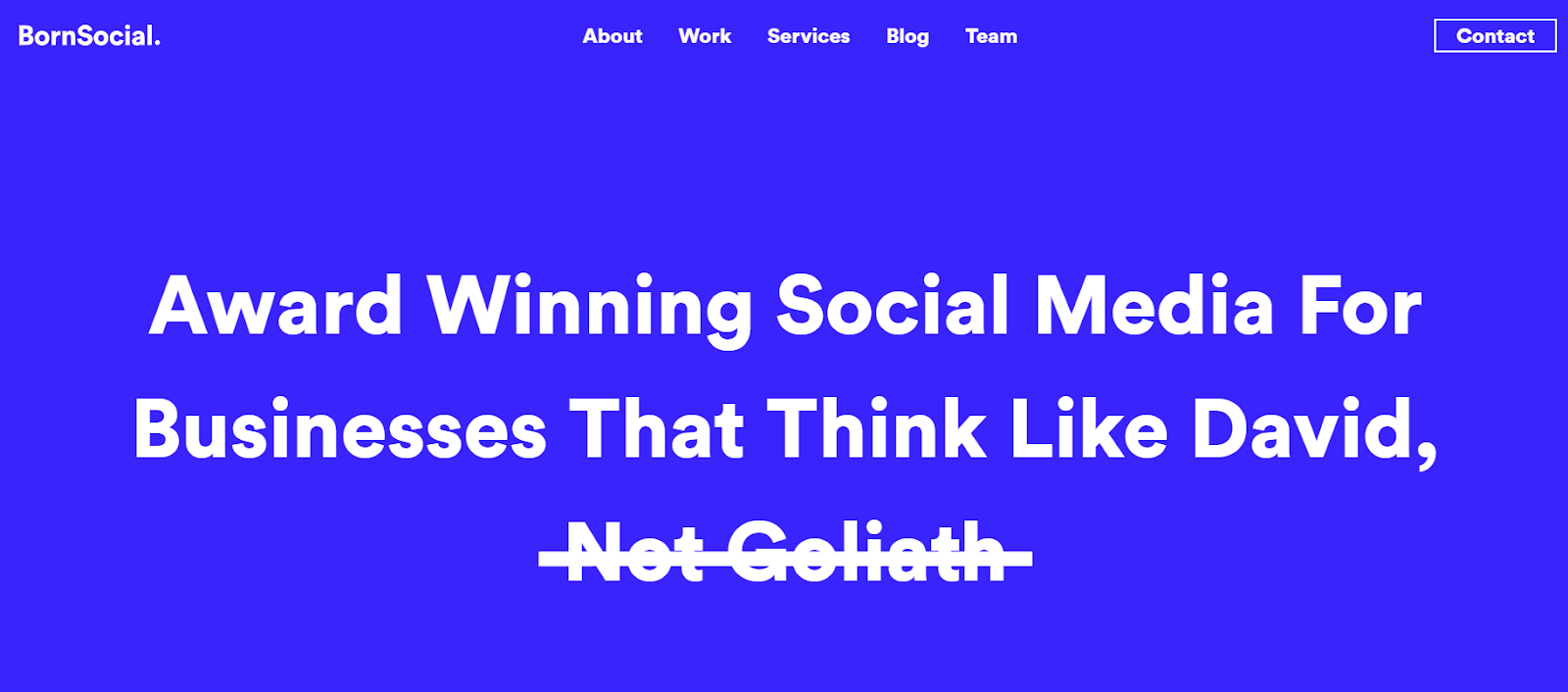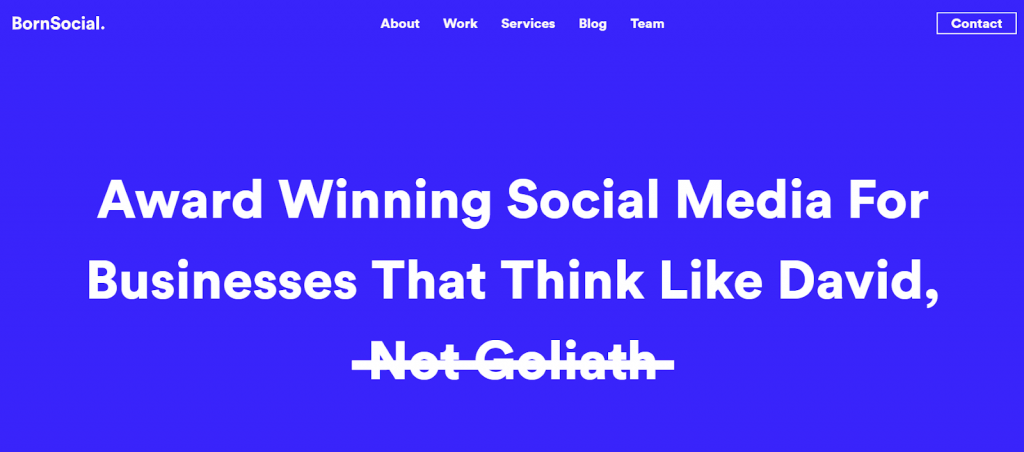 This is a UK-based agency that has experience of working with startups as well as established brands. No matter what your marketing goals are, they can help you achieve those.
This is a full-service agency that plans, executes, and analyses social media campaigns from start to end. Some of the brands that they have worked with include Kiehl's, Tinder, and Veet.
They have run successful campaigns and won several awards including The Drum DADI Awards for 2017.
Their services encompass the following aspects of social media marketing:
Strategy

Creative

Media

Management
---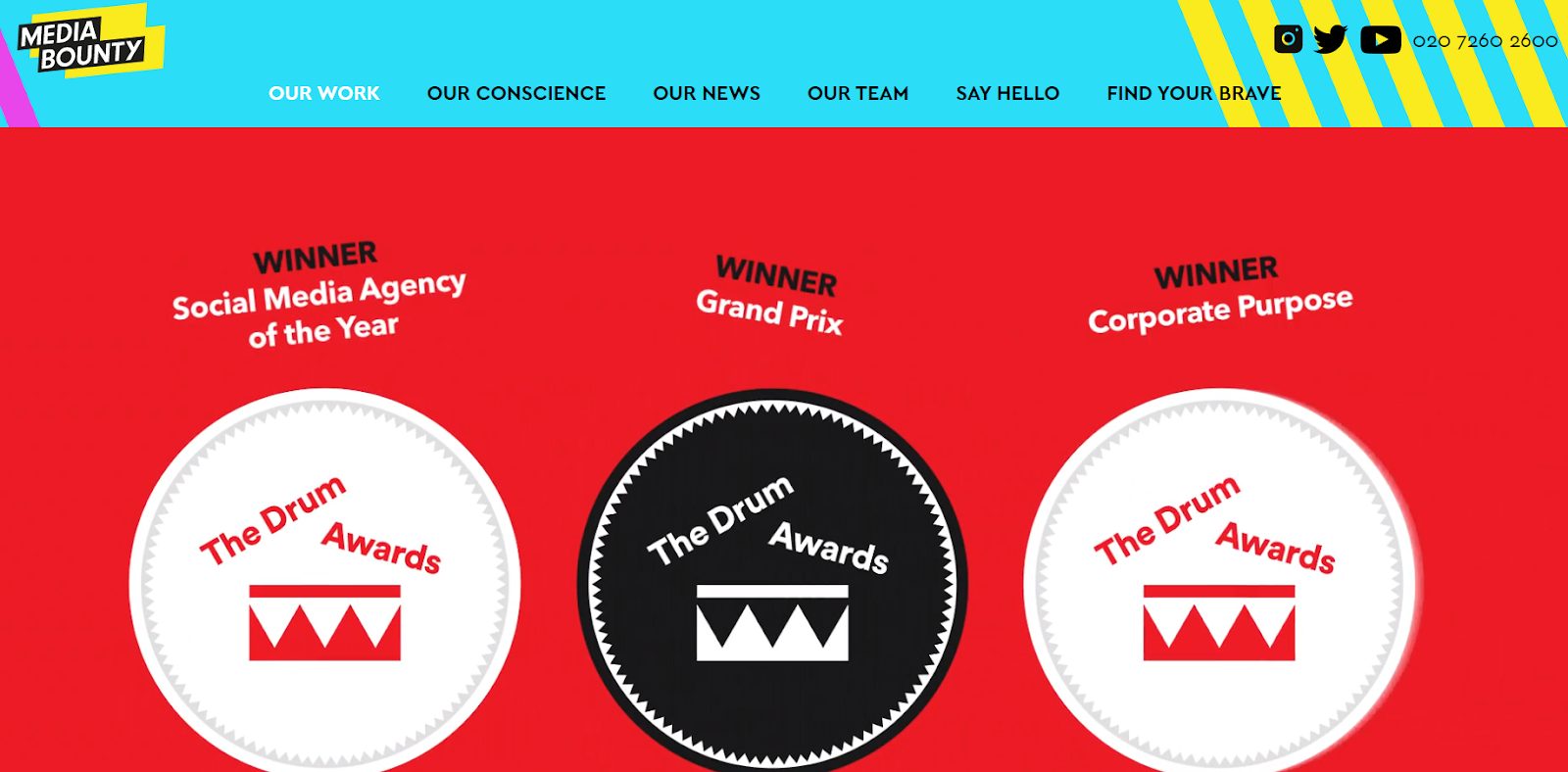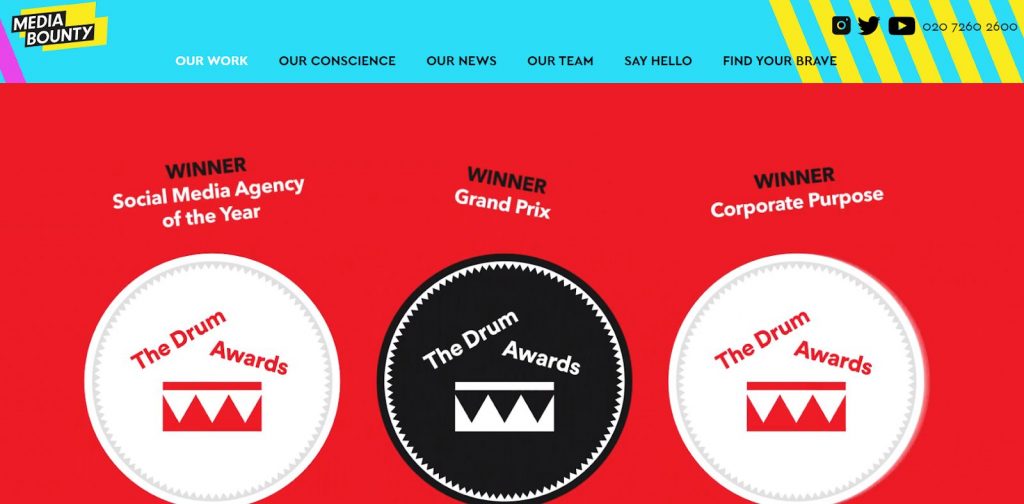 Media bounty is a startup which prides itself in offering choices that drive long-term growth through deep insights into online media. 
Their behaviour economics platform helps companies in telling their brand story, showcasing their products, creating brand awareness, and more. 
This is a prestigious agency trusted by brands and marketers worldwide. They were the finalists in The Drum Business Awards in 2019. 
They handle all aspects of your social media marketing including strategy design, content creation, and promotion.
Here are some of their key services:
Strategy

- They start with making your social media marketing strategy.

Creative

- Then they go on to create content for your brand.

Media

- They also take care of content distribution and promotion.

Insight

- Lastly, they provide insights into your campaign's performance
---


Fuel online, a US-based digital marketing company, is an upcoming star in social media marketing. This is a full-service agency that can handle end-to-end social media campaigns.
It does not just get you organic social media engagement, but can also help you manage social media advertising campaigns.
The company prides itself in providing a whole spectrum of services which encompass:
Social Media Awareness

Social Media Campaigns

PPC Ad Campaigns

Ad Management and Placement

Content & Creative
---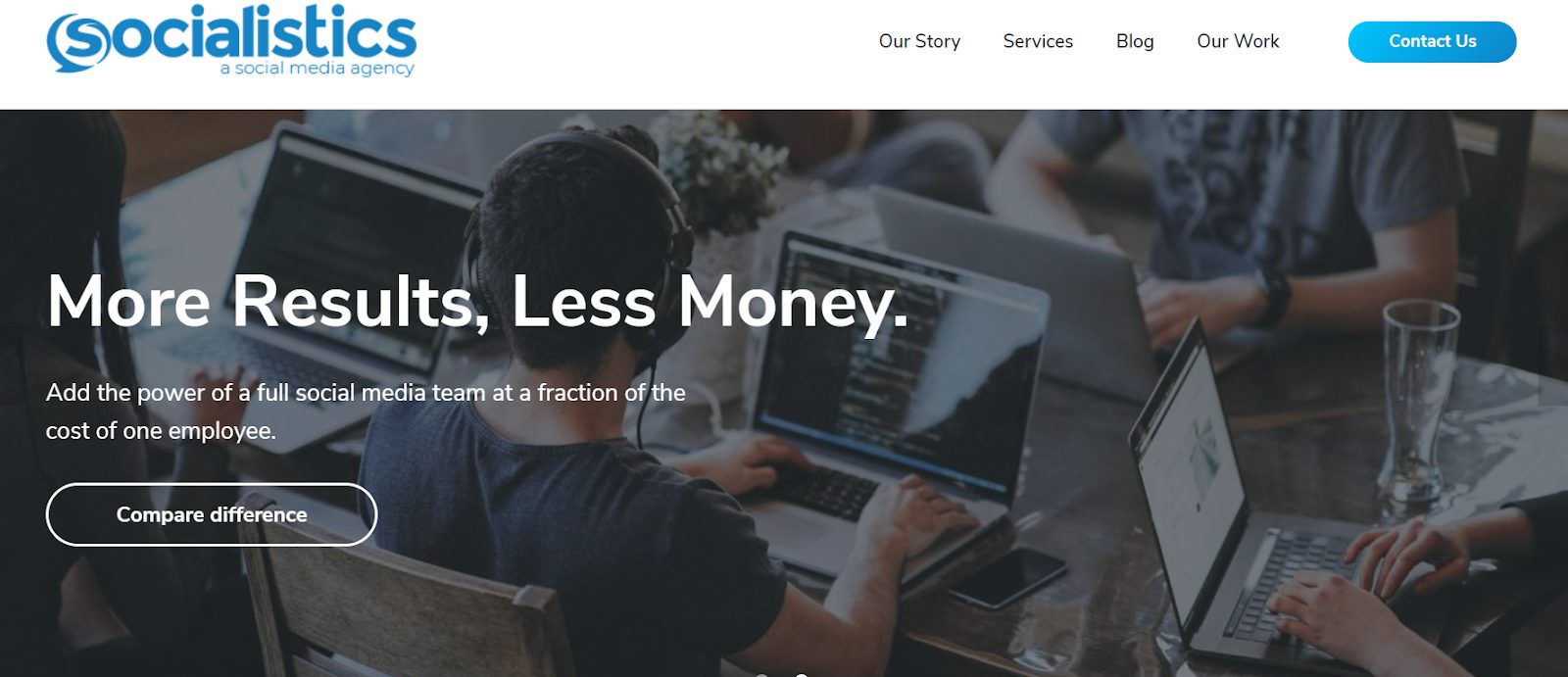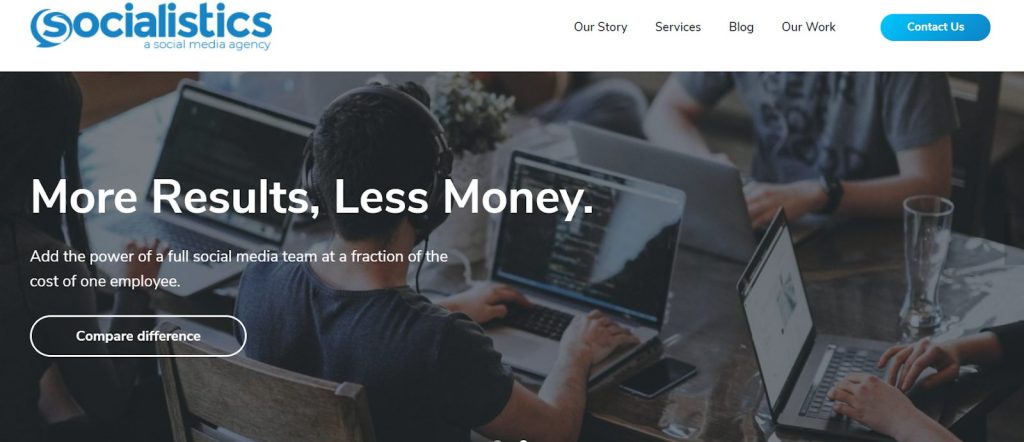 This is a social media agency that claims to be expert in telling brand stories in a way that gets the maximum engagement. And, they do it with a result-oriented mindset and have analytics capabilities to show the results as well.
What else?
It is a full-service agency that does everything from making a plan to executing it and tracking the results. They are also experienced in handling social media advertising, apart from the organic content creation and posting aspect.
Here's how they categorise their list of social media marketing services:
Strategy

Content

Management

Advertising
---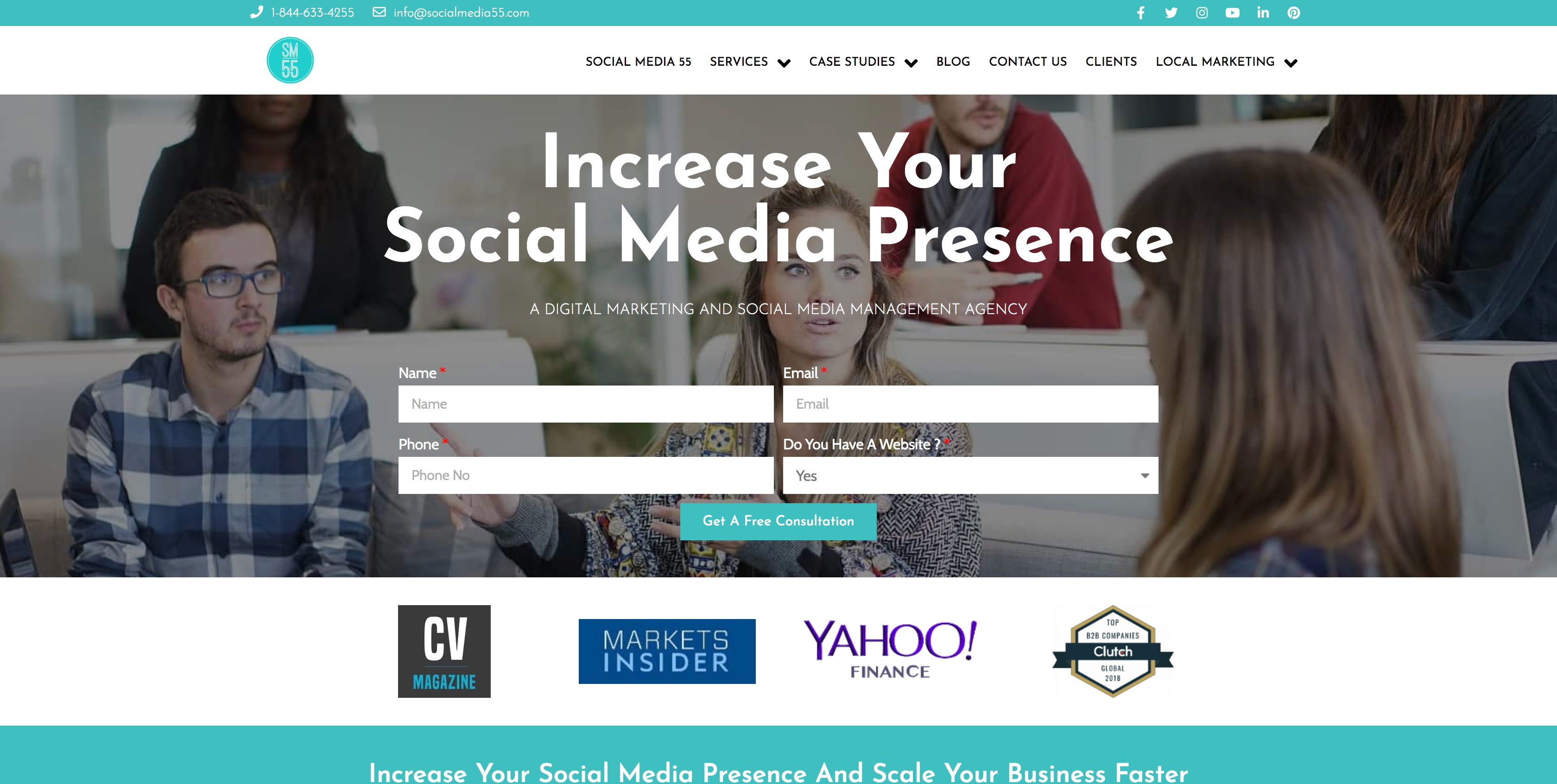 Social Media 55 describe themselves as being a digital marketing and social media management agency. They have become experts at nano-targeting digital marketing efforts to deliver results to their clients.
They recognize that social media is now one of the most powerful marketing tools with the ability to communicate with a target audience in real-time. The challenge some "do it yourself" companies run into is the ability to develop and maintain these channels. 
Social Media 55's social media solutions cater to any size business. Their 'a la carte' style options are designed to maximize their clients' ability to communicate with their target audience.
They split their social media marketing services into:
Influencer marketing

Social media management

Social media advertising – Facebook, Instagram, LinkedIn, Pinterest, Twitter, SnapChat, and YouTube

SnapChat marketing

Facebook marketing
---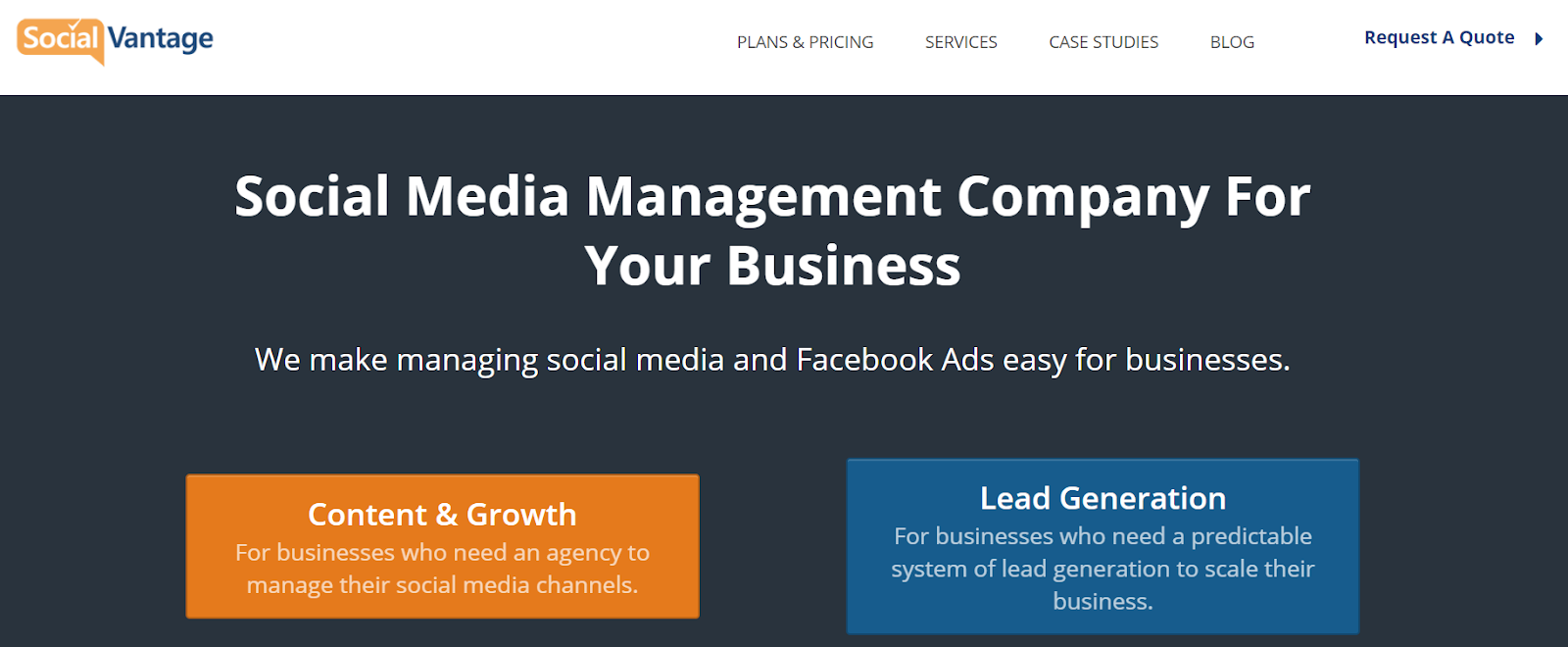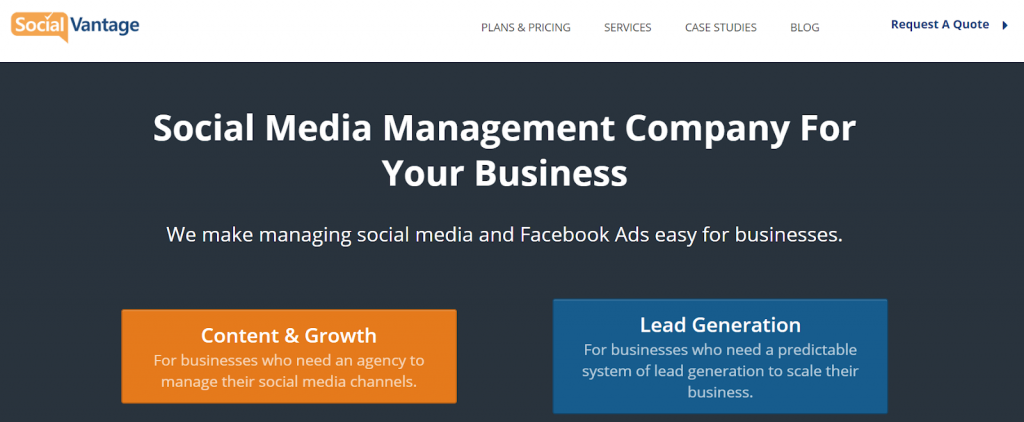 This is a specialised social media management company that focuses on only that and nothing else. 
They can plan and execute effective social media marketing campaigns that get engagement. They design their campaigns around your marketing goals, whether it is creating awareness, generating leads, or anything else.
It is a reputable social media agency that has been mentioned by prestigious sources like Forbes and Clutch. 
Apart from organic social media marketing, they also offer social media advertising services. You can leverage their services to optimise and run successful social media campaigns.
Here are the main services that they provide:
Social media management

Social media advertising

Social media consulting
---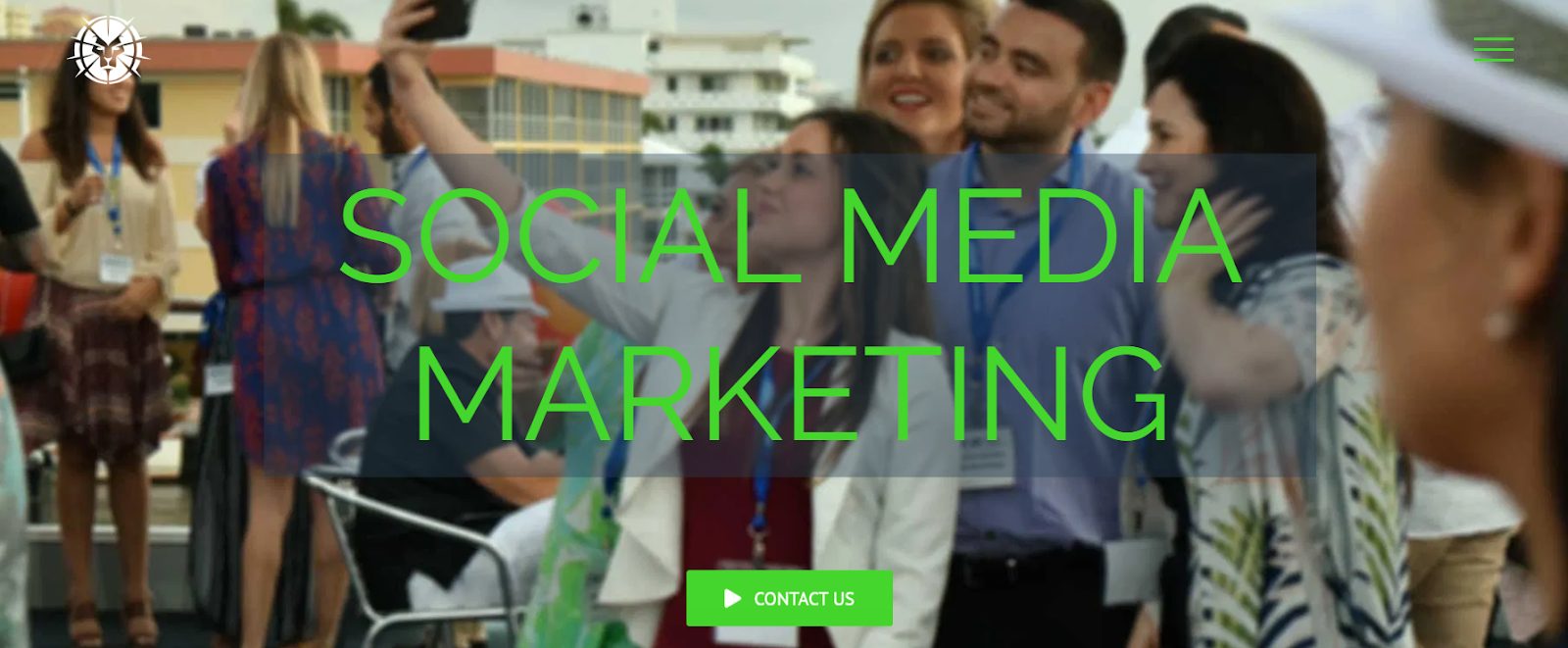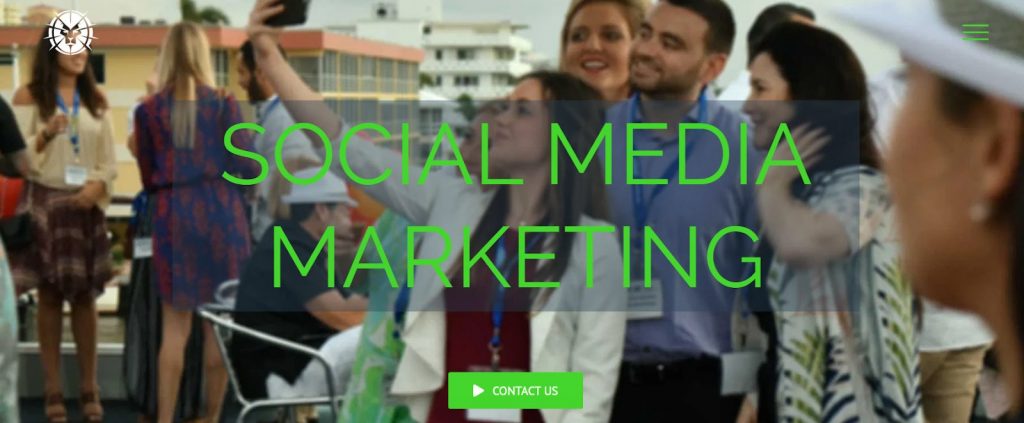 This is a digital marketing agency that also provides social media marketing services. They can help you build your brand, increase brand awareness, drive traffic, and maximise your ROI.
This agency is especially well-suited for small businesses that are looking to build their brands and make their mark online. 
Why?
Their expertise lies in creating content that aligns with the brand and post it frequently and consistently on different platforms. 
As such, if you are looking for someone to manage your social media accounts and build your social presence, then this is a great option for you.
---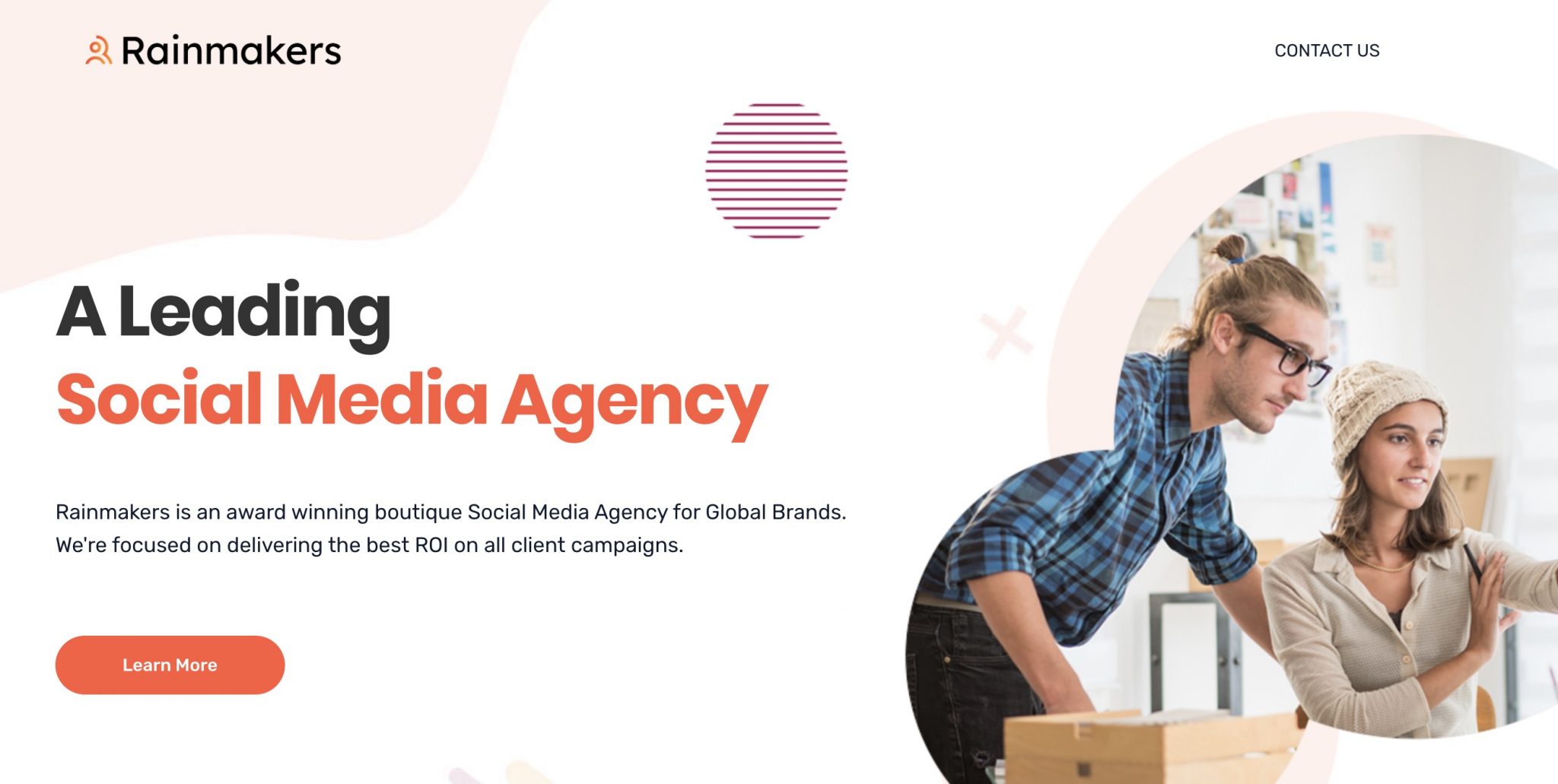 Rainmakers  is a boutique social media marketing agency that uses a data-driven approach to give their clients the best results from their marketing efforts. They help with all areas of social media management, including both organic account operation and PPM social ad management. They can also help you incorporate your social media into a wider platform as one part of a comprehensive content marketing campaign.
For the last fifteen years, Rainmakers has managed many social campaigns, helping their clients gain essential brand awareness, and gain invaluable word-of-mouth recognition and fully-targeted leads. They have assisted their clients in building strong connections and engaging with their target audiences.
Rainmakers understand how vital social media can be to communicate with your target audience in real-time. This is even more important in these difficult times when your customers need to understand that you are there to help them.
---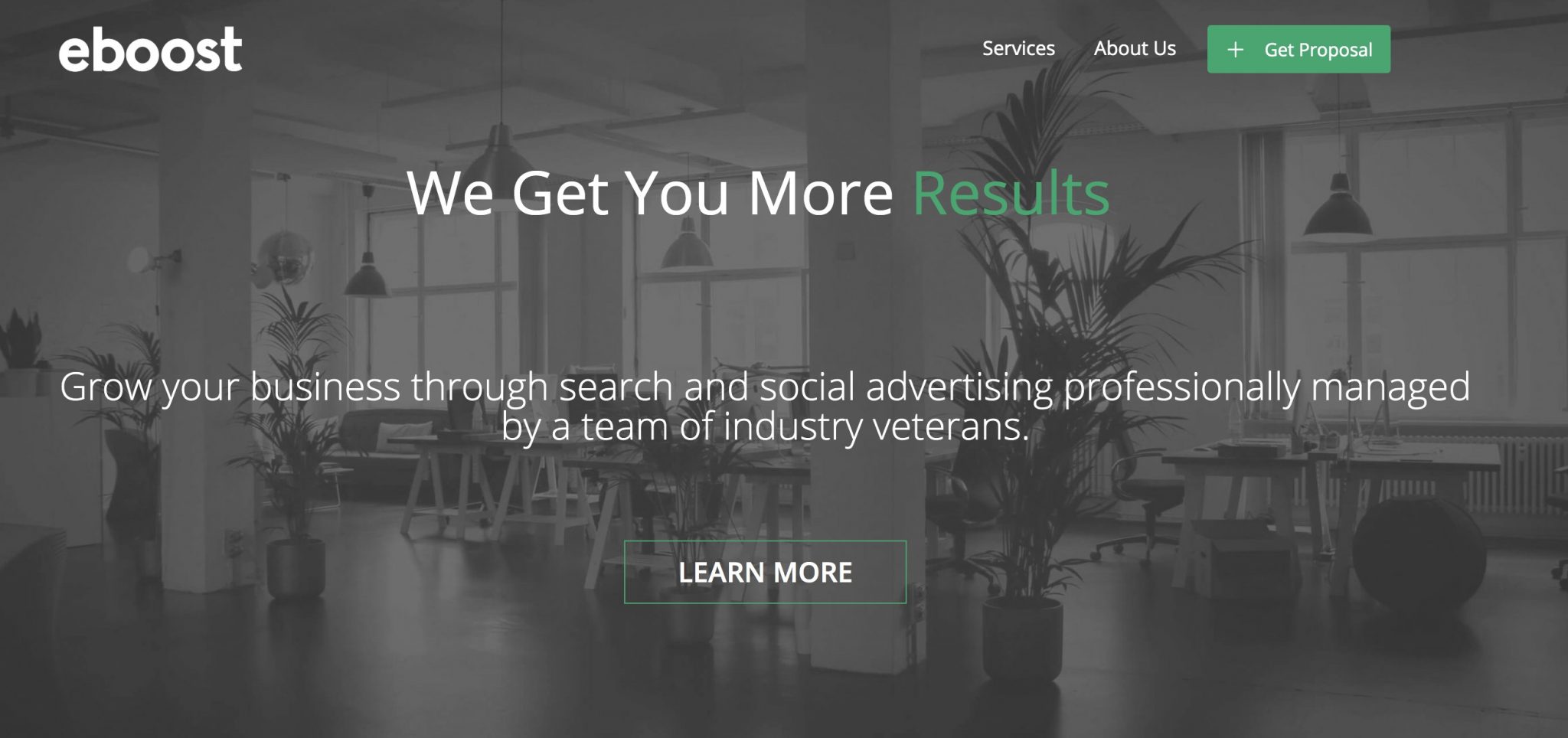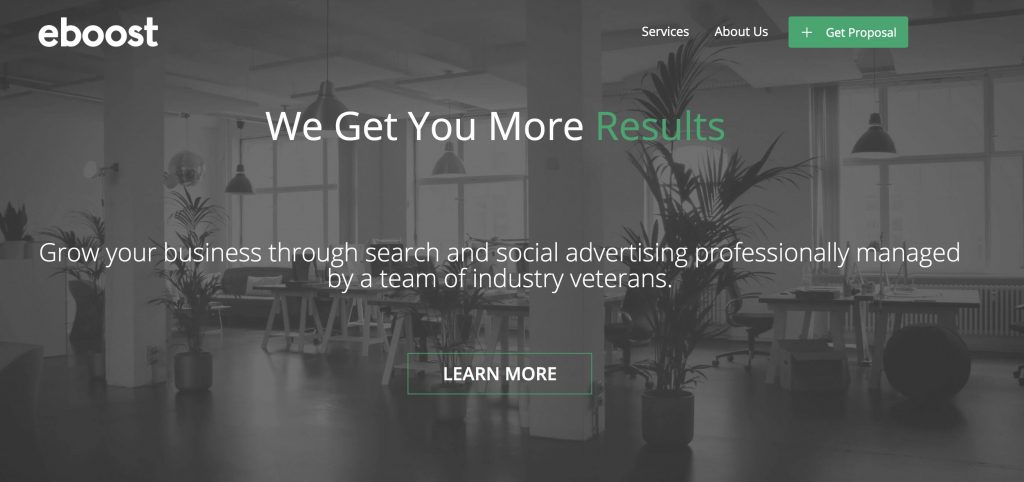 eBoost Consulting helps you grow your business through search and social advertising professionally managed by a team of industry veterans. They help companies perfect their advertising on Google Ads, Facebook Ads, Instagram Ads, and Amazon Advertising.
They have been creating world-class marketing campaigns for more than 13 years, managing Facebook Ads campaigns for the last nine years.
They believe social advertising on Facebook and Instagram offers a unique opportunity to drive leads and sales by targeting potential new customers based on interests, job titles, industries, demographics, and much more. They distinguish social advertising from Google Ads in that  Social Advertising is about targeting people who are likely to be interested in your products or services but may not have ever heard of you. 
eBoost Consulting builds and manages Facebook and Instagram Ads campaigns with a focus on ROI based on your unique goals and objectives. They do this using a four-step process:
Research

Creative

Account Build

Optimization & Management
---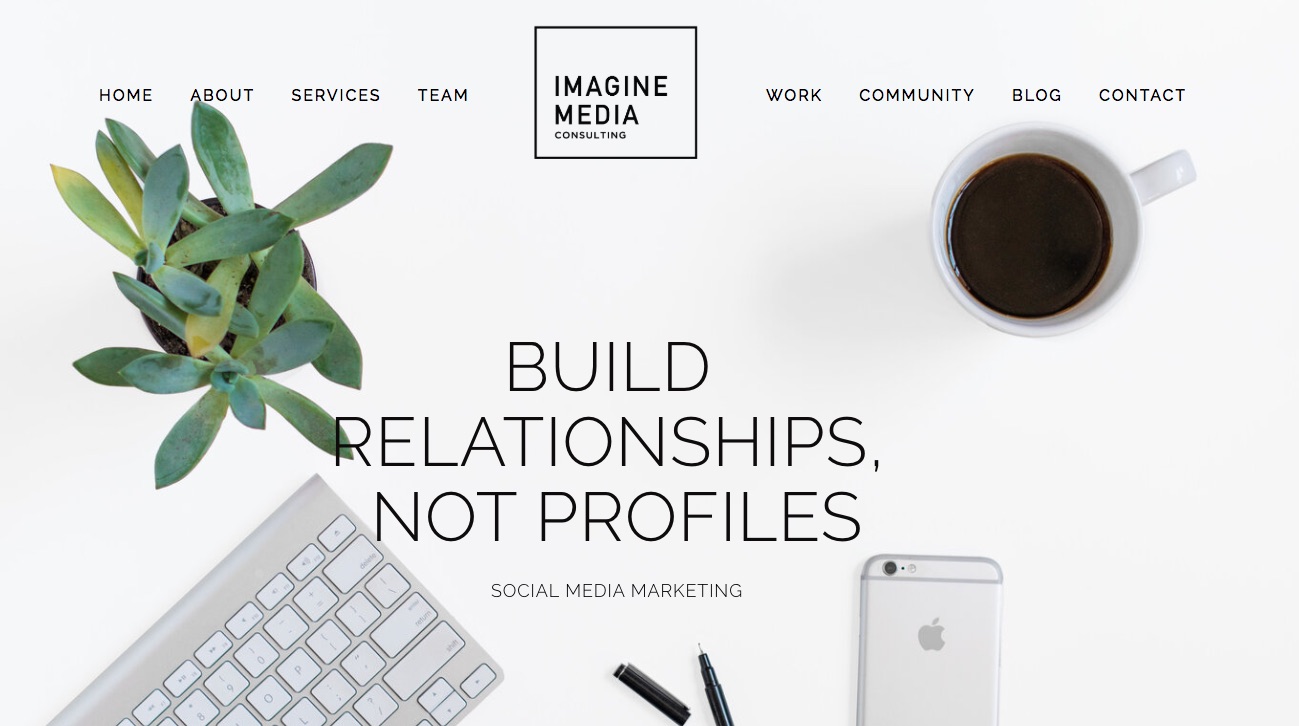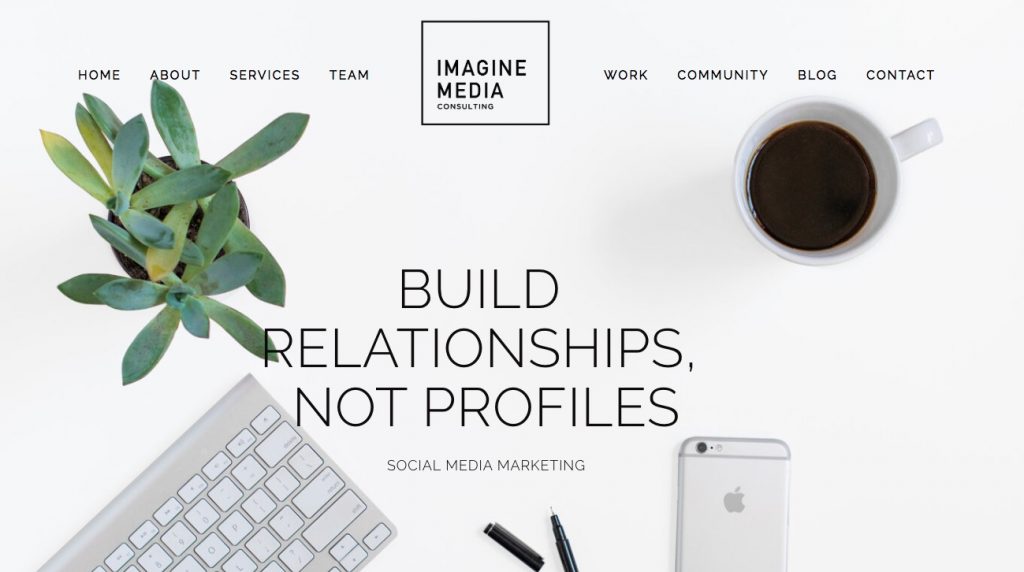 When you partner with Imagine Media, you gain a full-service Social Media Marketing team. The agency works to ensure that you are building strong relationships online with your target audience by creating custom, engaging content followed up by extremely targeted digital media advertising and complemented by stunning photography/videography. This gives you brand recognition, increased traffic, spikes in web sales, and a loyal audience.
They split their services into:
Analytics/reporting

Blogs / newsletters

Strategic partnerships

Corporate training

Consulting

Video campaigns

Digital marketing campaigns

Photography and styling

Content creation
Atlanta-based Imagine Media has more than 150 clients worldwide in a wide variety of niches, such as food & beverage, fashion, bridal & jewelry, real estate, B2B, beauty & fitness, professional services, and home.
---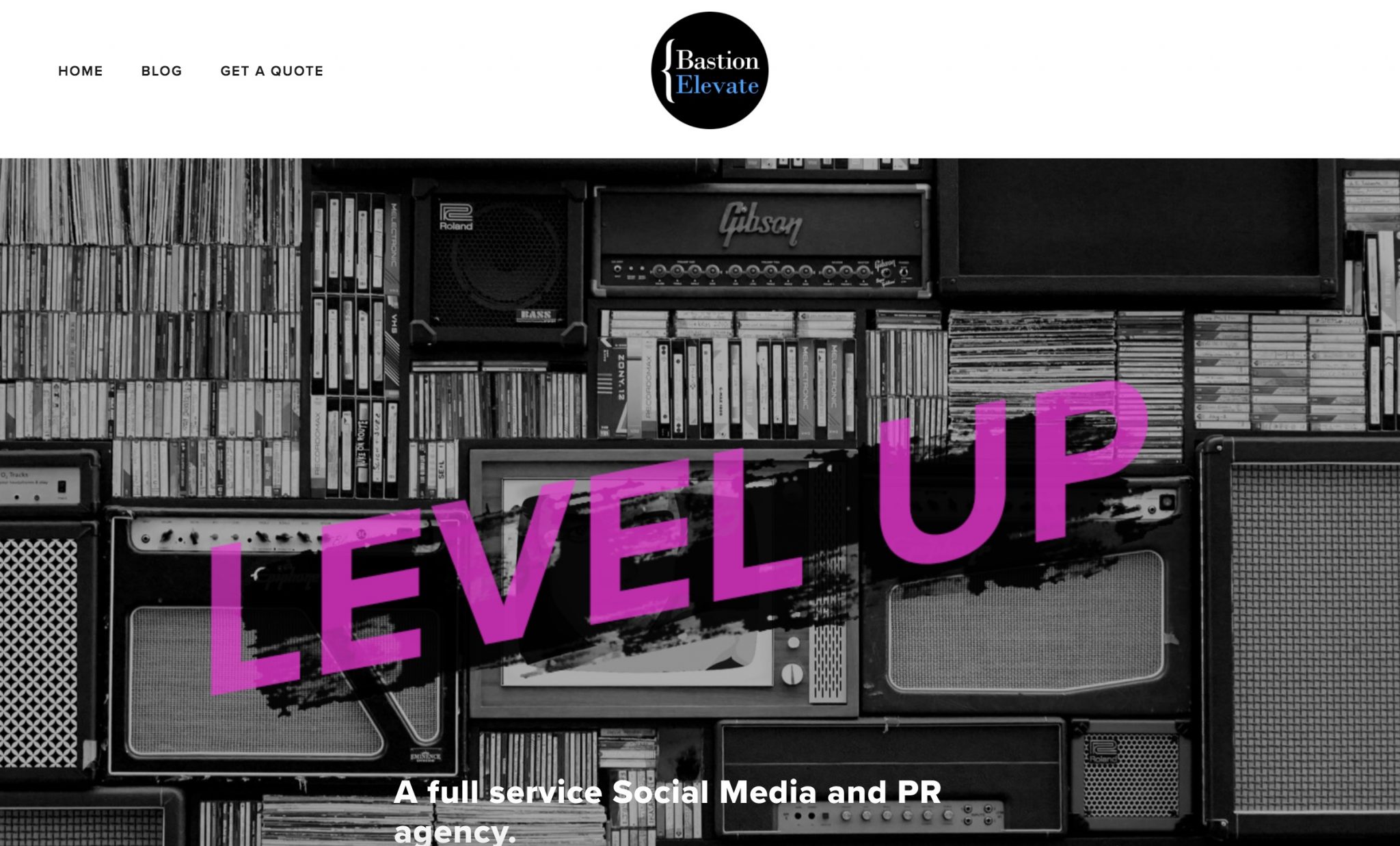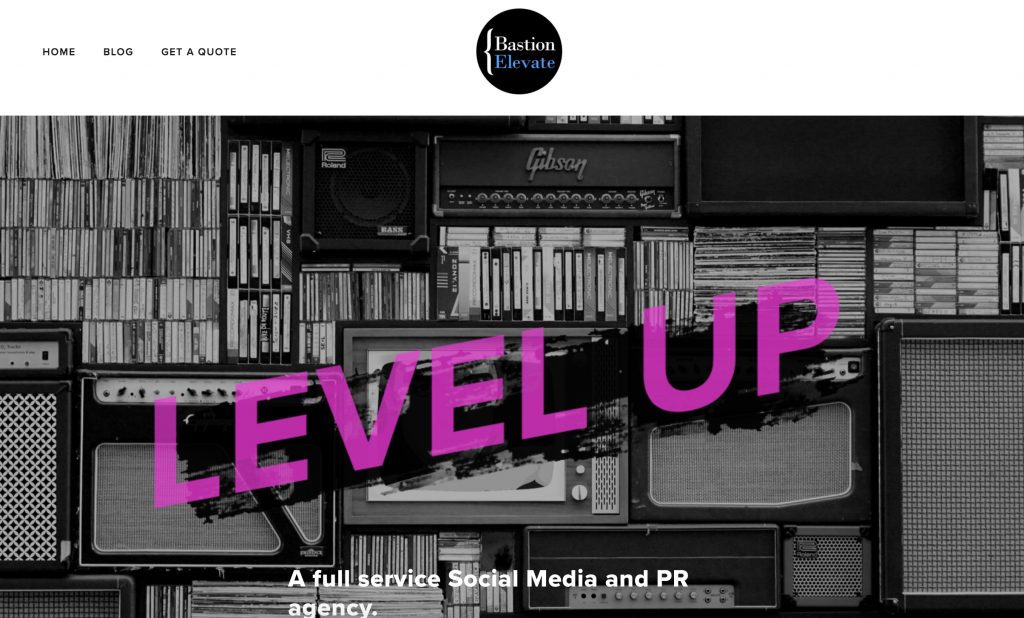 California-based Bastion Elevate has expertise in public relations, media relations, executive positioning, product placement and review programs, corporate and executive messaging, crisis communication, social media, and digital marketing for companies across a variety of business and consumer industries worldwide.
While social media is just one of these categories, Bastion Elevate sees it as being very important. They recognize that everyone understands you need an active social media account that speaks to the audience you are trying to reach, connects you with people and influencers who can move the needle for your business, and nuance the masses or the targeted few. Yet not everyone understands the strategy that goes into how an organization or executive achieves success through a social media presence. And even those who understand the need for this usually don't have the time to give it justice.  Bastion Elevate believes they can help you "elevate" your social media profile and watch your brand's profile take off.
---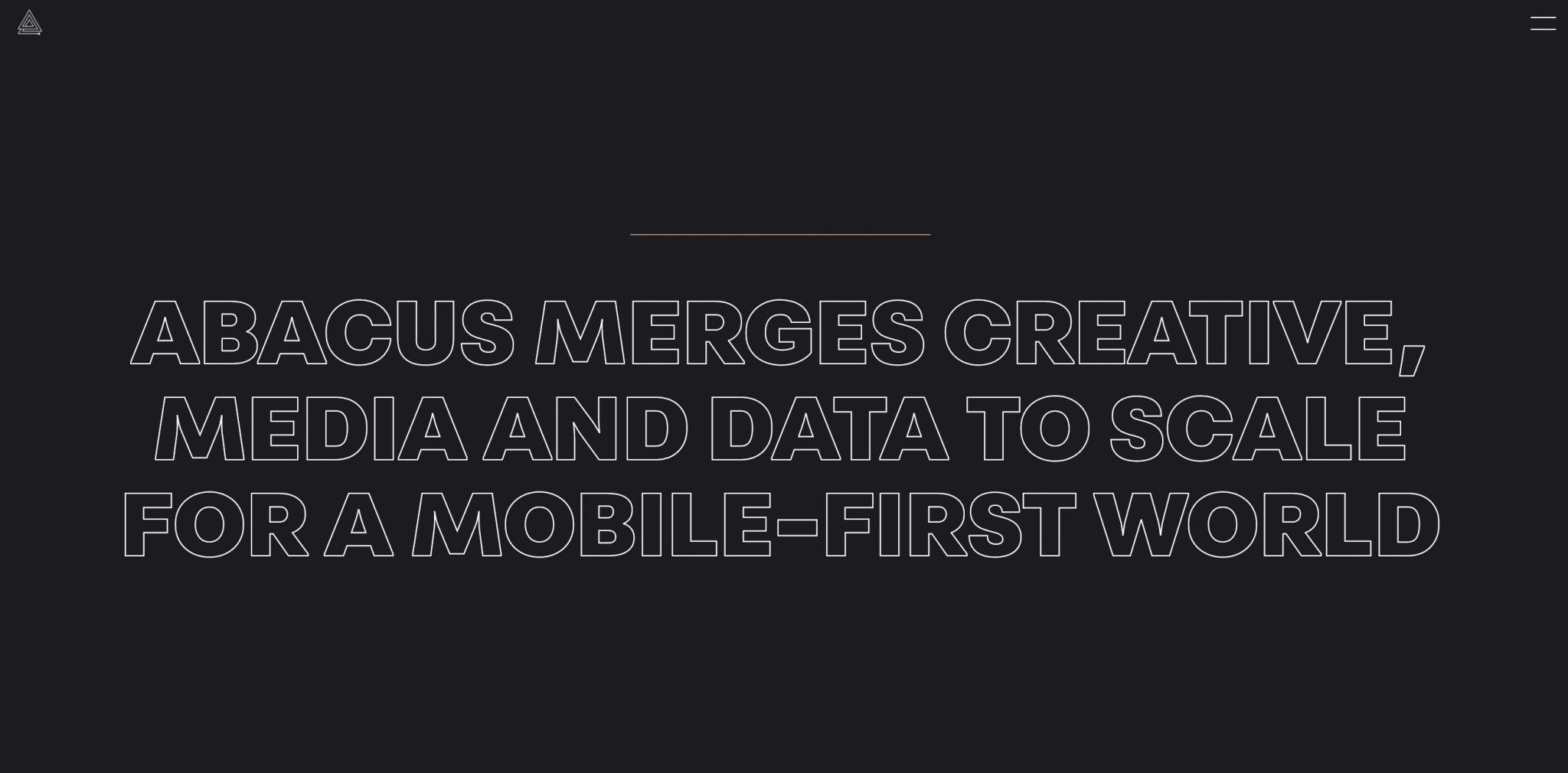 Abacus merges creative, media, and data to scale for a mobile-first world. They began as a Facebook and Instagram Advertising agency specializing in advanced social media performance. Their initial goal was to drive better ROI on clients' paid social ads, and claim they quickly became the #1 Facebook Ad Agency because of it.
After two years, countless tests, and millions of dollars spent on digital media, they concluded that creative is the most important driver for social growth. Scaling social content and creative is the modern marketer's biggest challenge. While ad tech and data science provide marketers with precision targeting opportunities, creative has lagged behind.
As a result, they created Social Design Systems as the core link between the brand and the campaign. Social Design Systems empower advertisers to scale their mobile content by embracing ideas that produce continual high-performing content. 
Abacus thinks in terms of months of content and not just one or two hero videos. They provide content for the long haul. They design strategies and productions that create hundreds of assets. They own a video production company, Dayjob, that specializes in thumb-stopping live-action video, photography, and 3D animations.
---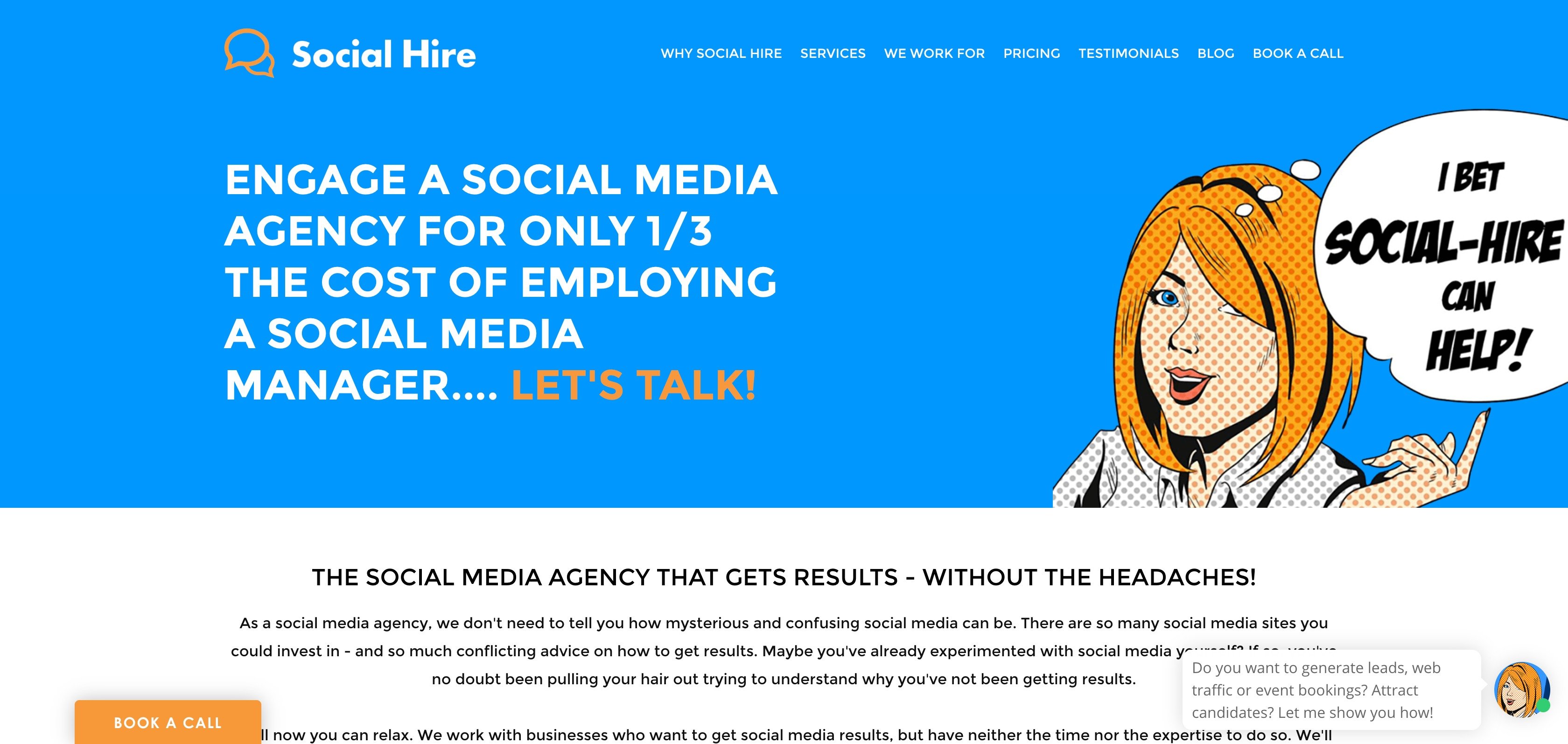 Social Hire is a specialist social media agency. They specialize in social media services tailored to smaller businesses and recruitment teams. They help grow their clients' organic reach on social media with the ideal customers, candidates, business partners, and the like.  Simultaneously Social Hire works on converting the audience they have built, so that they go on to become qualified sales leads, candidate applicants, event attendees, or the like. They do this by formulating a winning social media strategy for their clients' businesses from the outset.
Social Hire places much emphasis on its tremendous client testimonials and a 5-star rating on Google.
They offer three levels of service:
Pro (£499 / $799) per month

Ultimate (£649 / $999) per month

Ultimate + (£899 / $1399) per month
All plans include researching relevant content, sharing content on Twitter, a LinkedIn company page, a Facebook fan page, and Google My Business. The higher plans add additional services. You can select three of these on the Ultimate Plan and eight on Ultimate +. Some of these additional services include following active users, endorsing and promoting, publishing a monthly blog, creating social profiles, a 24-hour social presence, social media advertising, researching and following targets, monitoring and responding to social profiles, hosting a webinar, researching influencers, and quite a few other options.
---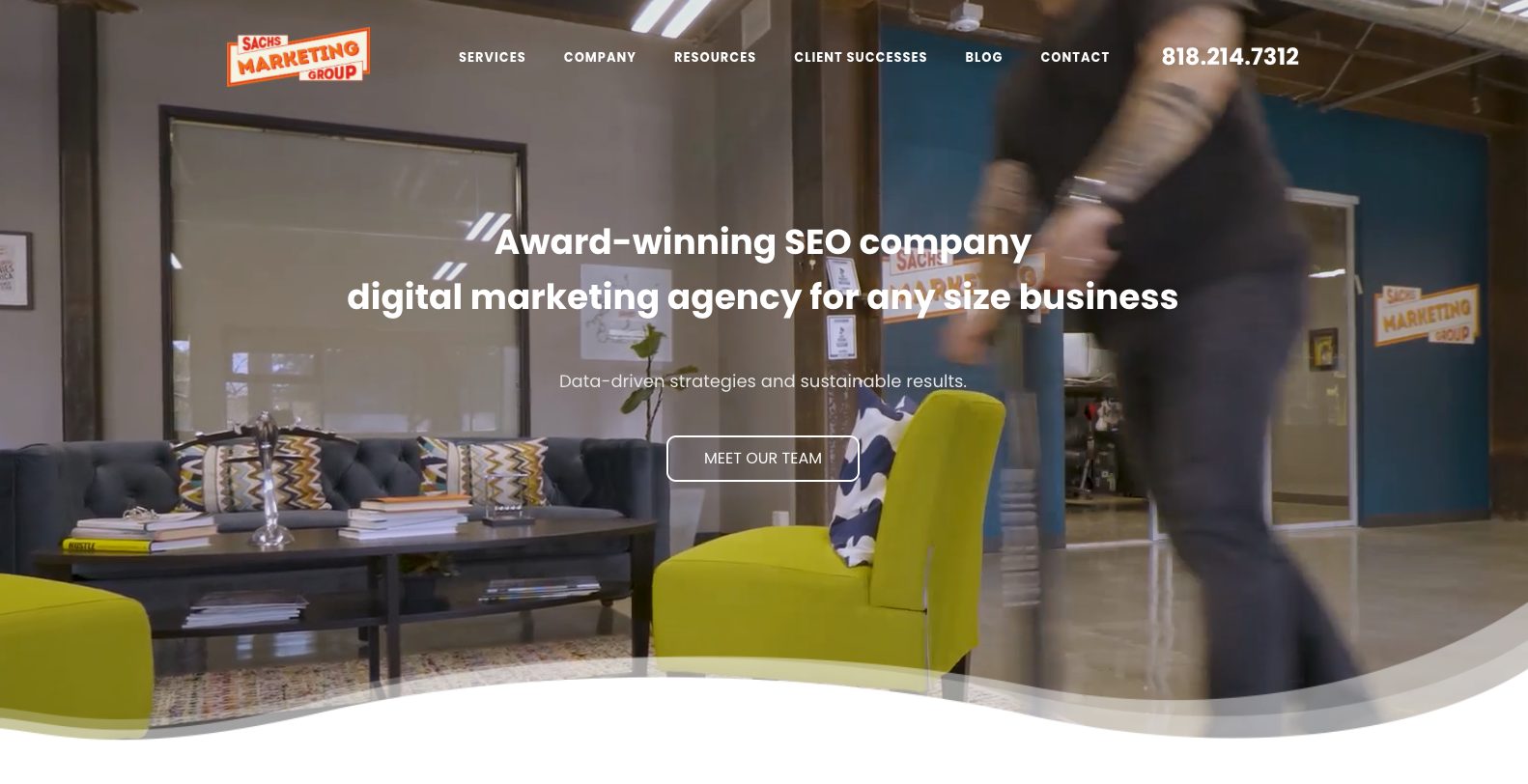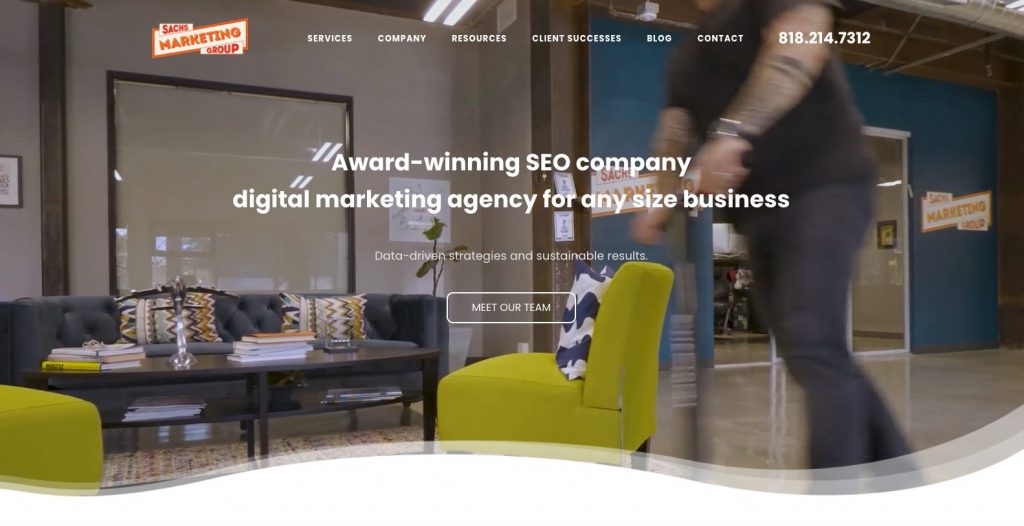 Sachs Marketing Group is an award-winning full-service SEO agency. SMG understands the value and importance data provides in a marketing strategy. That's why they synthesize it to make it work to their clients' advantage. 
Founded by Eric Sachs in mid-2010, SMG has a high client retention rate thanks to its amazingly skilled team members. The team at SMG includes SEO professionals, web strategists, content writers, graphic designers, programmers, developers, and more. 
They offer comprehensive digital marketing services for businesses of any size including: 
Search engine optimization

Conversion optimization 

Online reputation management 

Content development 

Social media development 
What makes SMG stand out from other reputable marketing agencies? They operate on a performance-based model. Contracts are not required at SMG, and all work is performed in-house. You won't have to worry about your marketing materials being outsourced. 
It's easy to set up a plan with SMG. All you have to do is make a call, create a strategy that works for your business, and adjust and succeed as needed.
Frequently Asked Questions
What is a social media marketing agency?
Many businesses don't have the time or expertise to carry out their social media marketing internally. They understand the benefits and importance of social media marketing, but their staff are all busy doing other things, their job functions more connected to the firm's area of expertise. In that case, a business could work with a specialist social media marketing agency. These agencies often operate their clients' social accounts on their behalf and set up and run their social media advertising campaigns.
How do I start a social media marketing agency?
If you intend to start a social media marketing agency, you will first need to be an expert on the operations and trends of the leading social platforms. It will help to have an active presence on social media yourself, so you can keep up-to-date with what works and what is currently popular. Initially, you would probably concentrate on working with small business clients who are too busy to operate their social accounts and set up social media marketing campaigns.
What does social media marketing do?
Businesses use social media marketing to connect with their target audience via social media to meet some clearly defined goals. A goal may be to increase brand awareness, build up followers to their company social channels, to listen to the social conversations of their customers, or even to make sales. Social media marketing can include operating a business's social accounts, advertising on social media, and even social listening. Firms can run their own accounts or work with a specialist social media marketing agency.
What can I expect from a social media marketing agency?
If possible, know the social media channels where your target market spends their time before you select a social media marketing agency – many specialize in particular social channels. Most social media marketing agencies can help you plan a strategy for your social marketing. They can help you set up your social channels to attract the most attention. They can help you create and publish content. Many also specialize in social media advertising and can help you run your social advertising campaigns.
What companies need social media marketing?
Most companies can benefit from social media marketing. In short, if your target audience spends time on social media, then it is worth your time creating a social media presence, and also advertising socially to increase your audience. Many social media marketing agencies can help you create a strategy, so you know whom to target. They can also advise you where to focus your social media marketing, e.g., if you target young women, you might concentrate on TikTok, if you sell B2B, focus on LinkedIn.
What are the benefits of social media marketing?
Social media marketing is beneficial to most businesses. Some of the main benefits include:
1. Excellent brand recognition
2. Establishing recognition is an authority in your niche
3. Telling your brand's story
4. Generating conversations about your brand
5. Gathering feedback from your target market
6. Providing customer service
7. Keeping customers up-to-date
8. Directing traffic to your website or blog
9. Promoting your content