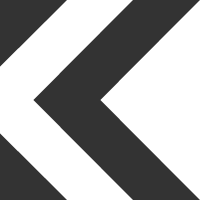 Kairos Media, one of the founding agencies of the influencer marketing scene, is now one of the fastest growing social-first creative agencies in the UK. And they've bagged the awards to prove it.
---
The co-founders were named by industry bible Campaign Magazine in their 2020 '30 under 30' and with their 70-strong team of creatives, have built a 360 agency that delivers creative strategy and execution for brands with a "science meets art", no-nonsense approach. Since forming in 2015, they've worked with over 75,000 influencers across over 1,500 campaigns.
Their creative team strives to leave you questioning how you didn't find them sooner. The bespoke data and insights team decisively informs strategy, and converts ideas that will fuel the conversation for weeks, months and even years to come.
Kairos Media are home to an award-winning content team that is set up to deliver a variety of content. Notably, they've built the team around their passion for social media content. Meaning they know how to get the best out of their shoot for the platform they're employing content to.
Additionally, Kairos Media's social strategists have built some of the most successful brands on social media, not simply through a few funny posts, but from an intricate strategy that is founded from an audience-first mentality and data-centric approach to consumer behaviour.
Kairos Media have been trusted by some of the worlds largest and most ambitious brands, including:
KFC, Facebook Gaming, LG Electronics, Harman, Pizza Hut, Tencent Games, Epic Games, AliExpress, Samsung, Kelloggs, Kraft-Heinz, Gigabyte & AMD
Kairos Media use their understanding of the social space to help develop strategies which see more than 5x the success of "old school" media buying. It's not simply about "boosting" your content, they're about finding its place on the internet to succeed amongst the rest of the conversation.
Accolades and Awards
Influencer Marketing Awards - Best Campaign ROI (GOLD)
The Drum Social Buzz Awards - Best Viral Campaign (GOLD)
UK Social Media Awards - Best use of social media for entertainment (GOLD)
MUSE Platinum Awards - Viral video marketing (GOLD)
UK Agency Awards - Best social media campaign (GOLD)
The agency specializes in marketing in the following areas:
Services:
Influencer Marketing
Social Media Marketing
Digital Marketing
Brands we have worked with: