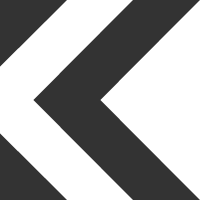 Kairos Media is one of the world's leading social and influencer agencies.
Delivering performance through effective creativity underpins everything from this team of 100+ creatives and digital natives. Born from the creator economy, raised in a new era of social and made in gaming, this reputable agency has worked with over 75,000 global influencers across over 1,500 campaigns since 2015.
As a company that was born in the boom of the creator economy, their creative teams don't just understand your target audience, they are your target audience. With their innate understanding of how social media, gaming and the digital spaces have evolved, the talented teams across the UK and US for Kairos Media produce campaigns that put you front and center of your audience's mind.
Kairos Media are home to an award-winning content team that is set up to deliver a variety of content. Their services particularly focus on content production, social strategy, and influencer marketing.
Some of the world's largest and most ambitious brands have seen the first-hand benefits of working with Kairos Media, most recently including:
KFC, Samsung, Porsche, Blizzard Entertainment, Cetaphil, Kraft-Heinz, AMD, Revolut and more.
With offices across Manchester, London and New York, their team is sustainably growing at an impressive pace and their client roster continues to grow across EMEA and US territories.
Accolades and Awards
Influencer Marketing Awards - Best Campaign ROI (GOLD)
The Drum Social Buzz Awards - Best Viral Campaign (GOLD)
UK Social Media Awards - Best use of social media for entertainment (GOLD)
MUSE Platinum Awards - Viral video marketing (GOLD)
UK Agency Awards - Best social media campaign (GOLD)
The agency specializes in marketing in the following areas:
Services:
Influencer Marketing
Social Media Marketing
Digital Marketing
Brands we have worked with: