Catapulting your eCommerce business to financial success is about more than just setting up a website and putting some products up, just hoping that customers will come along and buy from you. You'll get much better results when you engage one of the top eCommerce agencies we've found for 2021. An eCommerce agency can help you become the next Amazon... or at least earn a respectable income from your eCommerce store. But there are tons of eCommerce agencies out there—how to pick the best one for your business? In this article, we're sharing 15 of the best eCommerce agencies that will take your business to the next level in 2021.
---
15 Top eCommerce Agencies for 2021 to Skyrocket Your Business:
---
Why Hire an eCommerce Agency?
Any of the eCommerce agencies on our list can help you start or grow your eCommerce business without the need to hire a full-time staff right away. And hiring an agency will help you scale your website development, marketing, and customer service in a way that makes sense for your business. Many eCommerce agencies will also help you find and hire the right people to run the day-to-day operations of your eCommerce business.
Bottom line, hiring an eCommerce agency is a cost-effective way to launch and build your eCommerce business, turning it into a profitable and successful online store while you figure out what you can and can't live without in terms of a full-time staff.
---
How to Choose the Best eCommerce Agency for Your Business
While any of the eCommerce agencies we've included on our list will be able to help you build your strongest eCommerce business in 2021, it's important to know what you're looking for. That will help you narrow down your options and make a final decision. To that end, here are 10 things to consider when choosing an eCommerce agency.
Client Success.

It probably goes without saying, but you'll want to choose an eCommerce agency that has a solid track record of success for their customers.

Skill.

Your eCommerce agency needs to technical know-how to help you accomplish your goals. So, if you're looking for an agency to help you with your

eCommerce site

, choose one with proven website design and development skills for eCommerce.

A Strong Portfolio.

eCommerce agencies should be proud of the work they produce for their clients. Look for examples of their work on their website. If you don't see any—ask!

Your Business Goals.

While some eCommerce agencies will help you discover and refine your

business goals

, it really helps to have a better understanding of your goals before your start your search.

Communication.

If you're struggling to get someone to call or email you back when you're trying to become a client, that doesn't really bode well for the communication you can expect after you become a client. Look for an agency that's proactive in their communications.

Industry Knowledge.

Your chosen eCommerce agency doesn't necessarily have to specialize in your industry or niche but it doesn't hurt!

Best Practices.

Look for eCommerce agencies that will create a customized

marketing strategy

just for you based on existing best practices.

Fit.

If you don't trust your eCommerce agency, you're going to be second-guessing their plan. That only results in stress on both sides. Find an agency that works well with your team.

The Agency's Marketing.

The best marketers are their own clients first. If you look at an agency's website and it's a hot mess, can you really be sure that they know what they're doing?

Budget.

Find an agency that fits within your budget. Many eCommerce agencies offer packages but if you're not finding something that fits your exact needs, ask if you can add on certain services (or remove ones you don't need).
---
15 Top eCommerce Agencies for 2021
According to eMarketer, worldwide retail eCommerce sales will total about $4 trillion by the end of 2020. And eCommerce is only going to continue growing. Of course, eCommerce growth will also trigger more competition with new eCommerce companies popping up all the time and existing eCommerce businesses fighting for customers. This makes choosing the right eCommerce agency vital as we head into a new year. Here's a list of our picks for the top eCommerce agencies for 2021.
---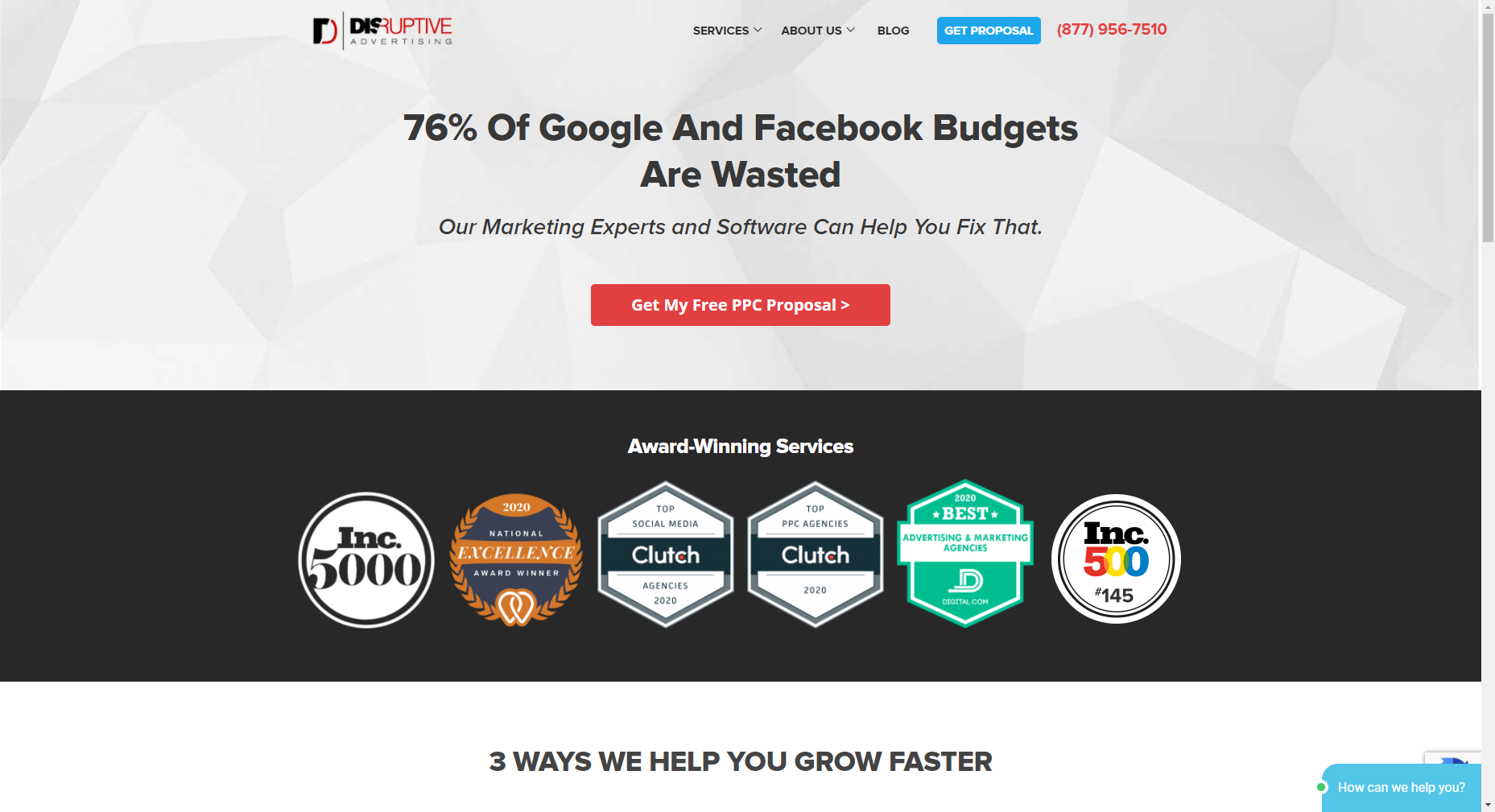 Average Hourly Rate: $150
Average Project Cost: $1,000–$10,000
Disruptive Advertising is an award-winning eCommerce agency with a focus on client growth, employee growth, and company growth. They work with clients to understand their businesses and business goals and then use that information to create a unique marketing strategy to get you there. Disruptive uses a four-step process that starts with PPC management where they use paid ads to drive high-quality traffic to your website. From there, they ensure that your audience is getting the experience they need through email, SMS, and chatbots. Disruptive also makes sure that your website is optimized for conversions. Through it all, you'll have complete visibility on your marketing performance. Services include:
Paid search marketing

Facebook advertising

eCommerce management

Google Ads audit

Display advertising

LinkedIn advertising

Landing page design

Site testing

Site redesign

Split testing

Web analytics consulting

Lifecycle marketing
---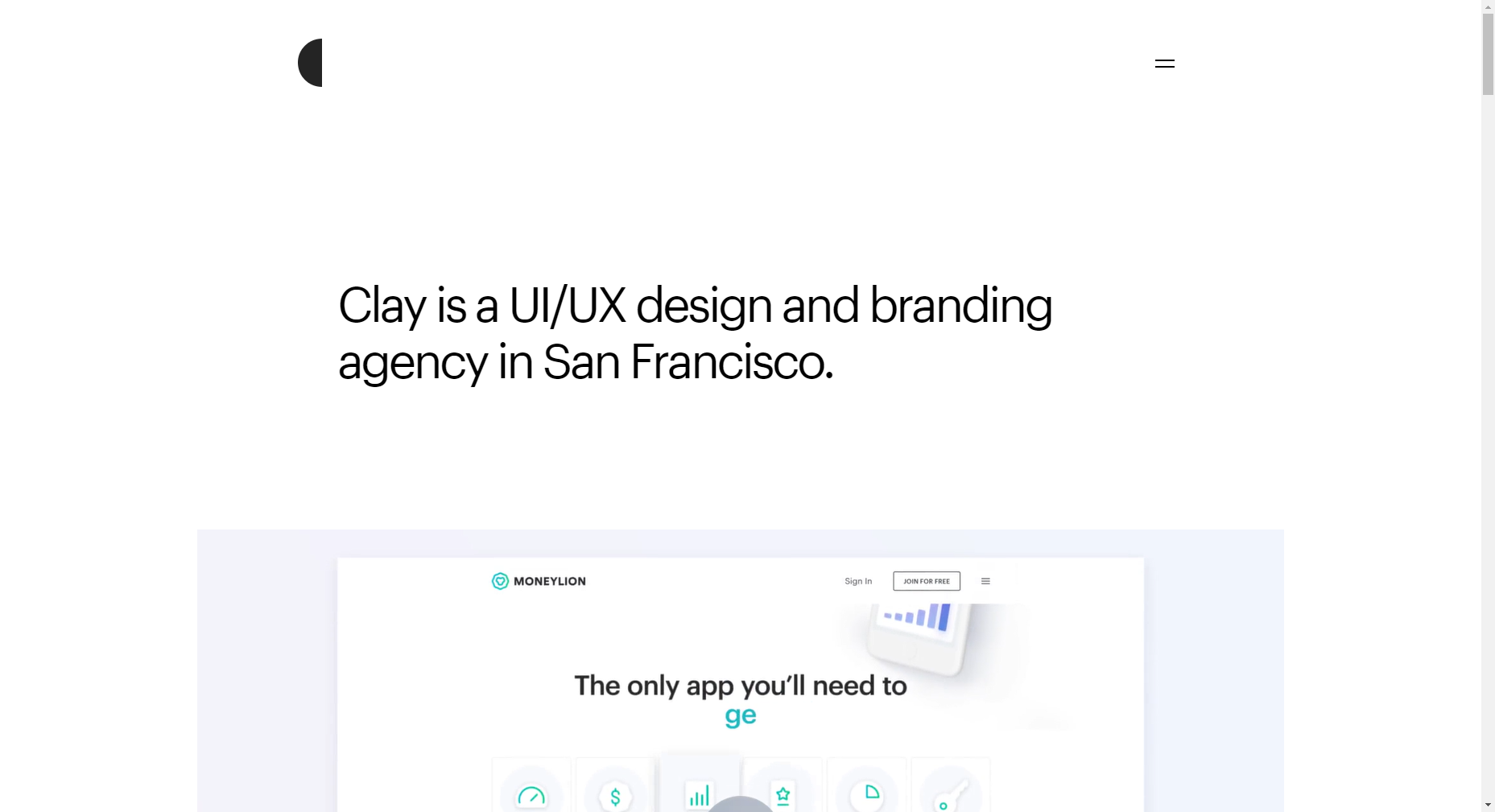 Average Hourly Rate: $175
Clay is a digital product and UX (user experience) agency offering UI/UX design and development, web design, and brand identity that's focused on conversion optimization and customer engagement across websites, mobile apps, and enterprise software. Services include:
User research

Product strategy

Brand identity

Interaction design

Web design

Prototyping

User testing

Motion design

Frontend development

Backend development

Analytics and optimization

eCommerce, B2B, and Enterprise software

Mobile app design

Responsive web design

Design Systems

Style guides

3D/2D design

Illustration

Copywriting
---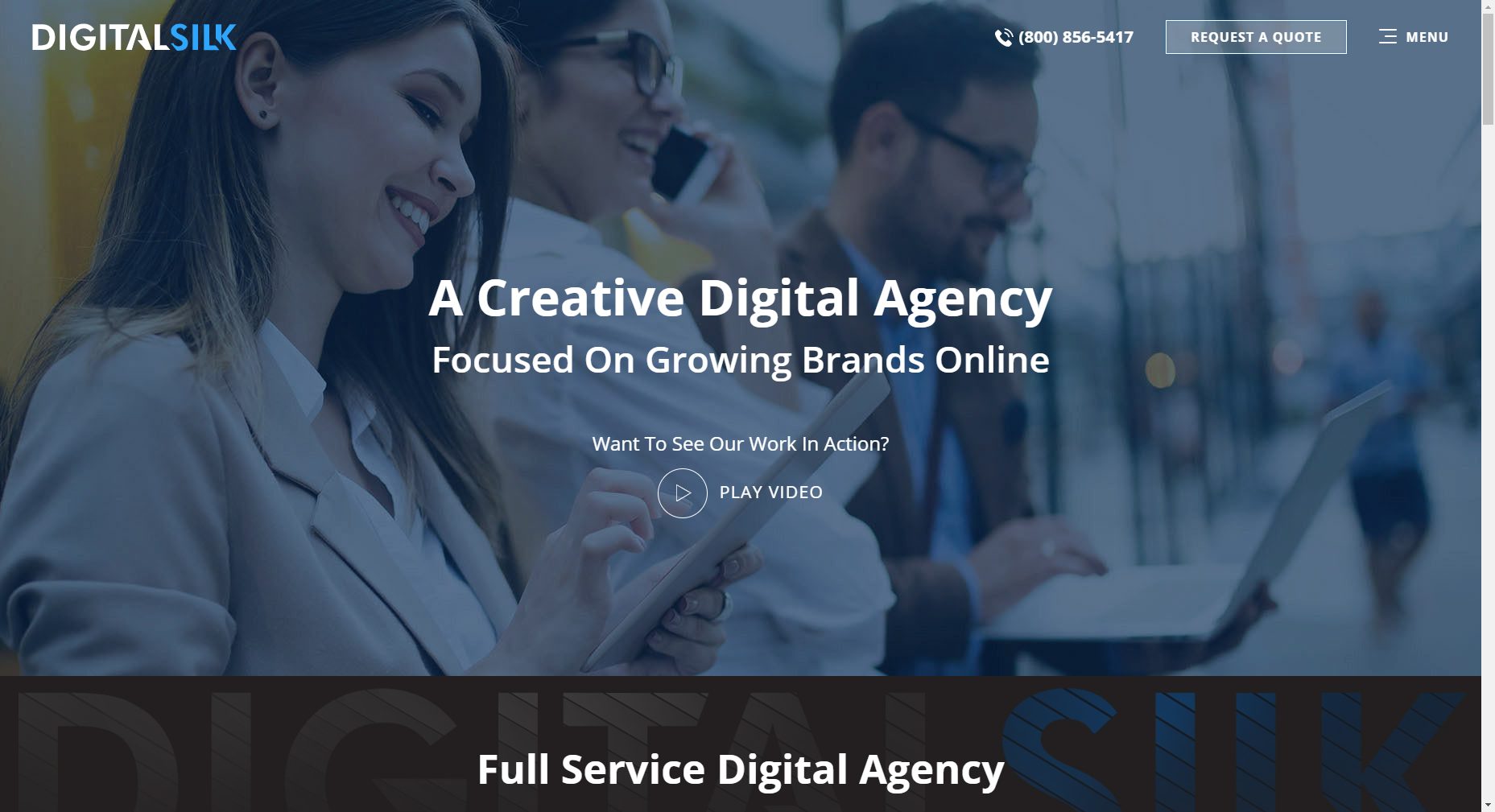 Average Hourly Rate: $125
Average Project Cost: $10,000–$25,000
Digital Silk is a creative digital agency offering everything from brand strategies to custom websites and apps. They provide specialized digital marketing services, eCommerce design and development, and software and app design and development. Their services include:
Digital strategies and branding

Web design and app development

Digital marketing

Custom software development

eCommerce development

Shopify websites

Enterprise resource planning

B2B lead generation
---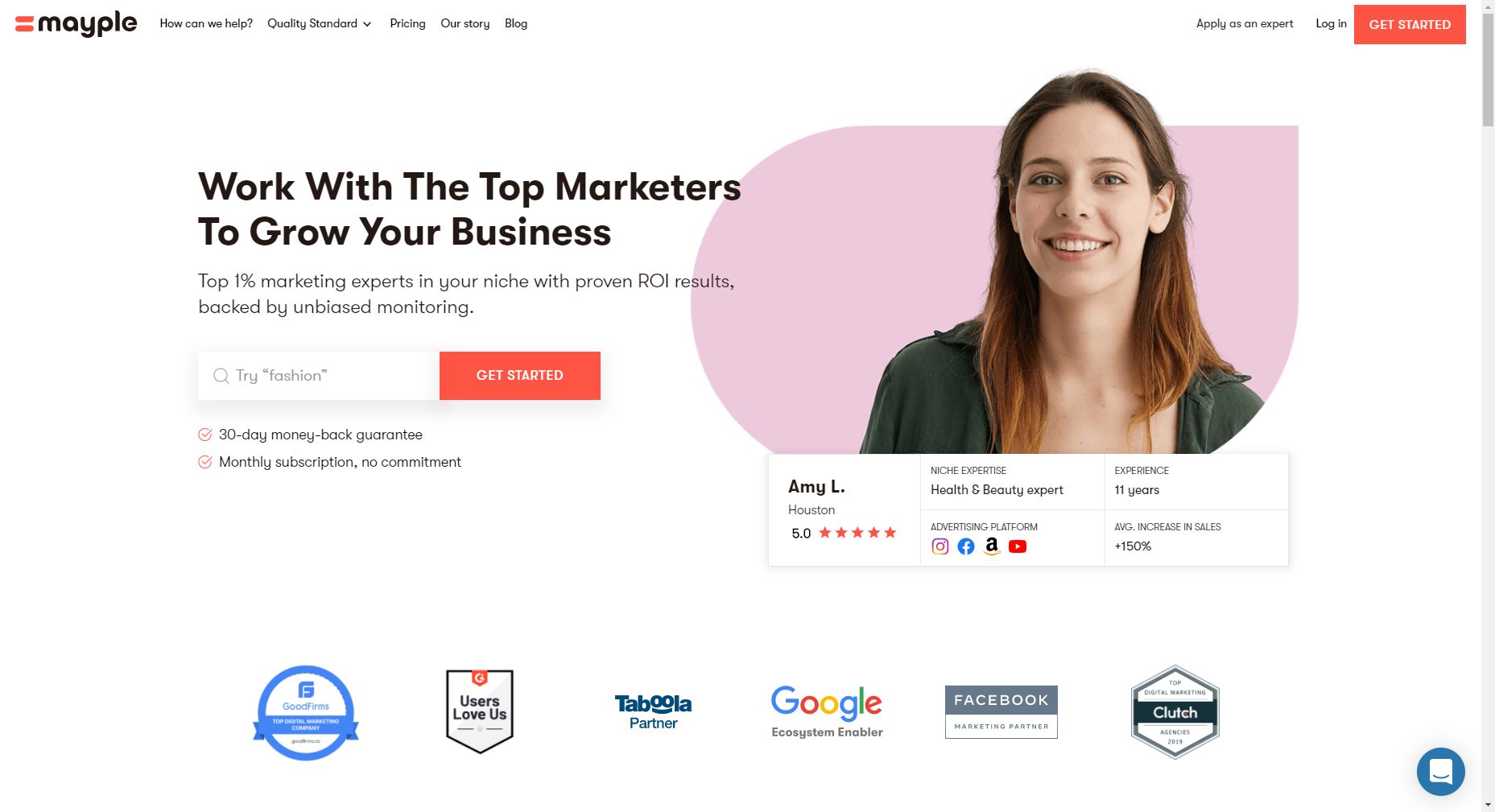 Average Project Cost: $1,000–$10,000
Mayple is a top-rated digital marketing agency with a focus on helping online businesses scale up. They offer a completely transparent experience with live dashboards, onboarding tools, and a built-in monitoring system so you can make sure your eCommerce marketing efforts are paying off. Services include:
Matching clients with their own project expert

Helps you identify and set business goals

Your assigned expert will work with you to develop a marketing strategy

Regular, in-depth monitoring of your expert and their work

A dashboard to keep track of everything in one place
---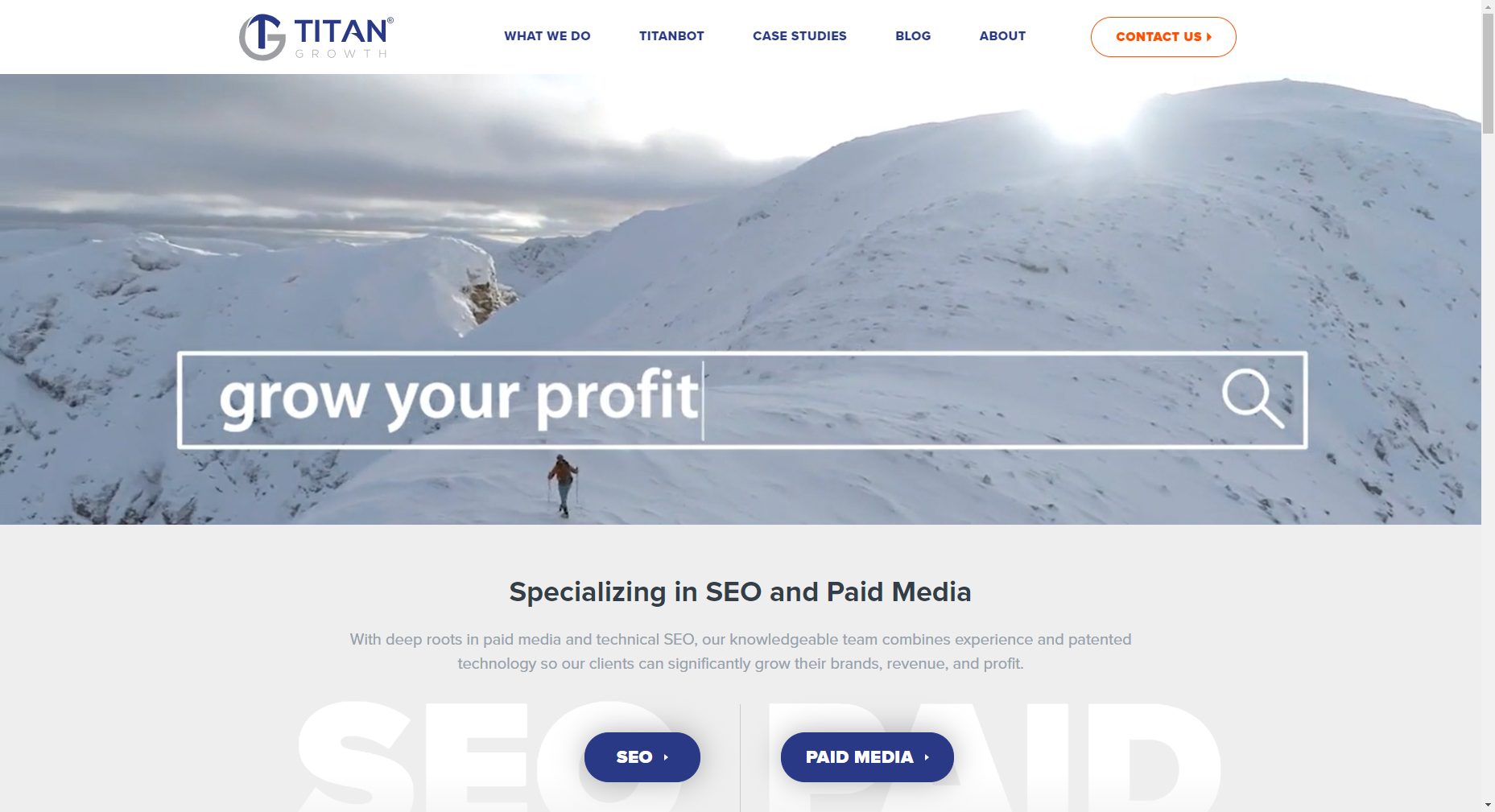 Titan Growth has a knowledgeable team with extensive experience in paid media and technical SEO. Every team member at Titan Growth is triple-certified with Google in Advanced Analytics, Search, and Display, and this is one of just a few eCommerce agencies that are a Google All-Star, Elite Bing Partner, Facebook/Instagram partner, and LinkedIn partner. Their services include:
Search engine optimization

Paid media management

Email prospecting

Amazon marketing

Social media management
---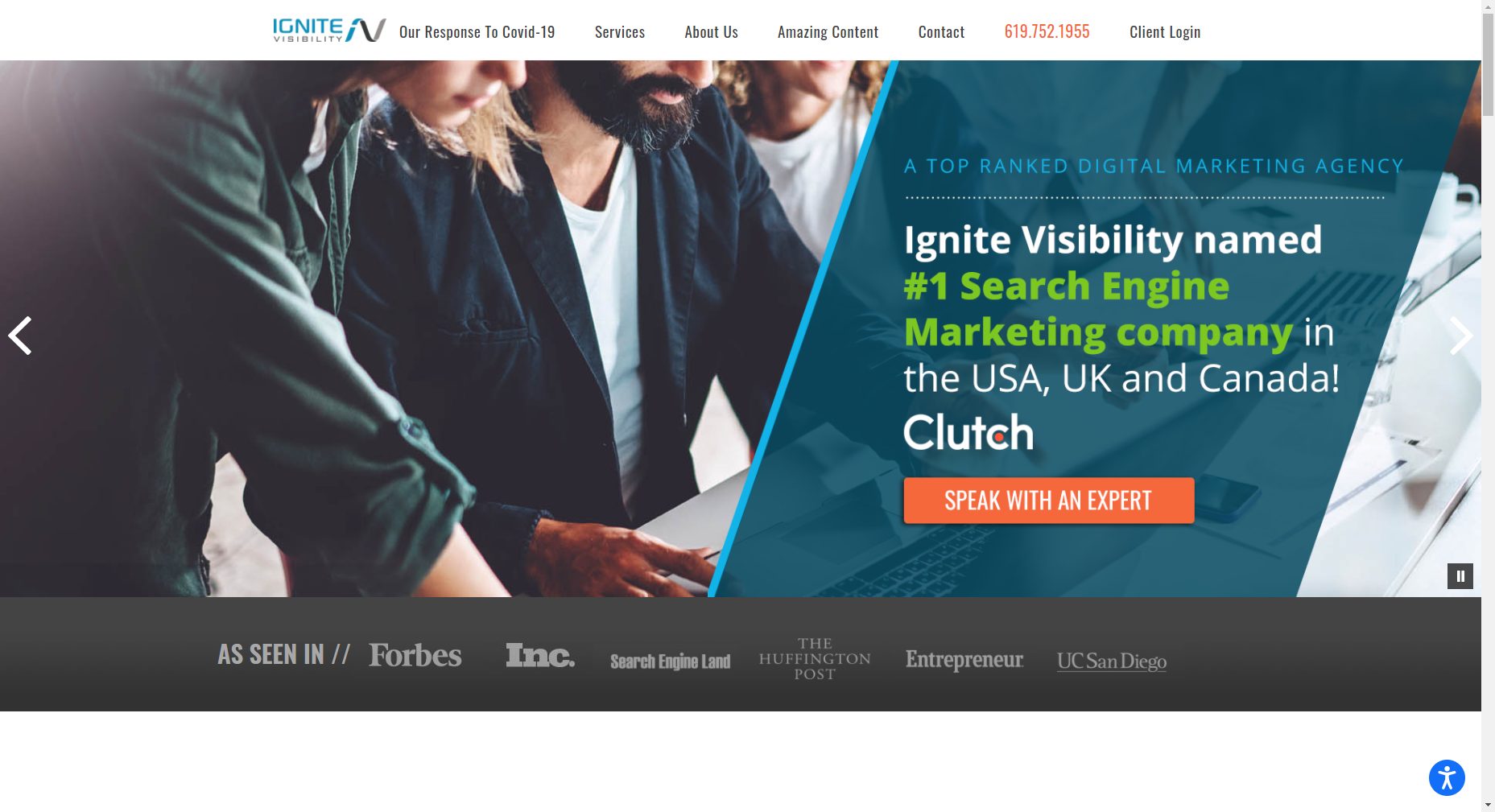 Average Project Cost: $1,000–$10,000
Ignite Visibility is one of the top eCommerce agencies in the industry. They represent both large and small businesses and focus on creating custom solutions built to meet the special business goals of each client. They use a proprietary software called the Forecaster Method to forecast results for every service they offer. Services include:
Search engine optimization

Digital PR

Social media

Interactive campaigns

Conversion rate optimization

Paid search management

Google display advertising

Paid social advertising

Offline conversion tracking

Media buys

Website design and app development

Google penalty removal and recovery

Amazon optimization and marketing

Franchise marketing

Radio, television, and

influencer marketing

Online reputation management

Email marketing
---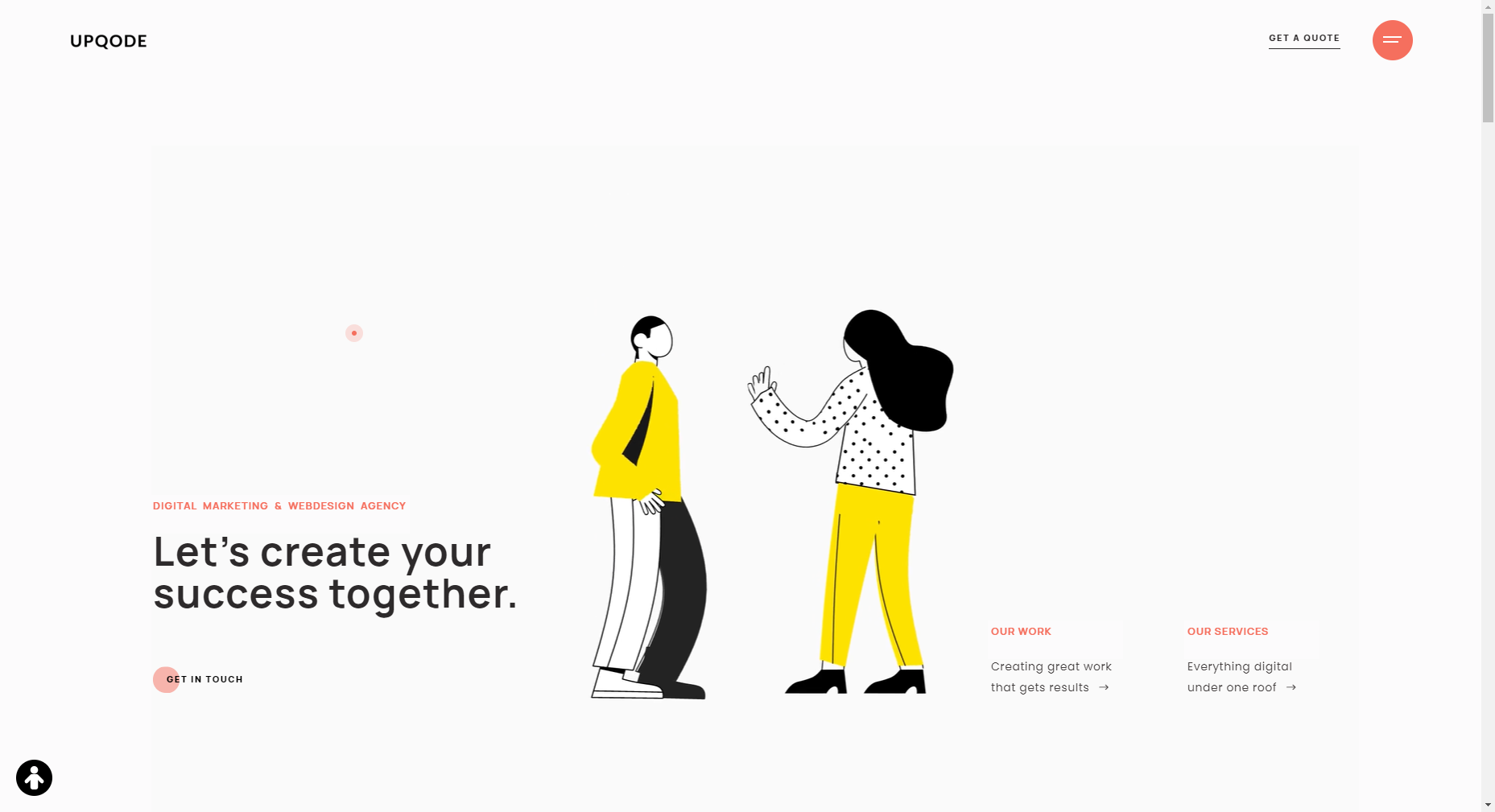 Average Hourly Rate: $75
Average Project Cost: $10,000–$25,000
UPQODE is an award-winning web design agency with a team of creative designers and skilled coders that can take your eCommerce business from launch to growth. They can handle everything you need from creating an online presence to marketing and SEO strategy to maintain your online presence. Services include:
Web design (including corporate website design)

Web development (including eCommerce website development)

Website maintenance

Web hosting

Digital marketing

SEO services

SEO for small business
---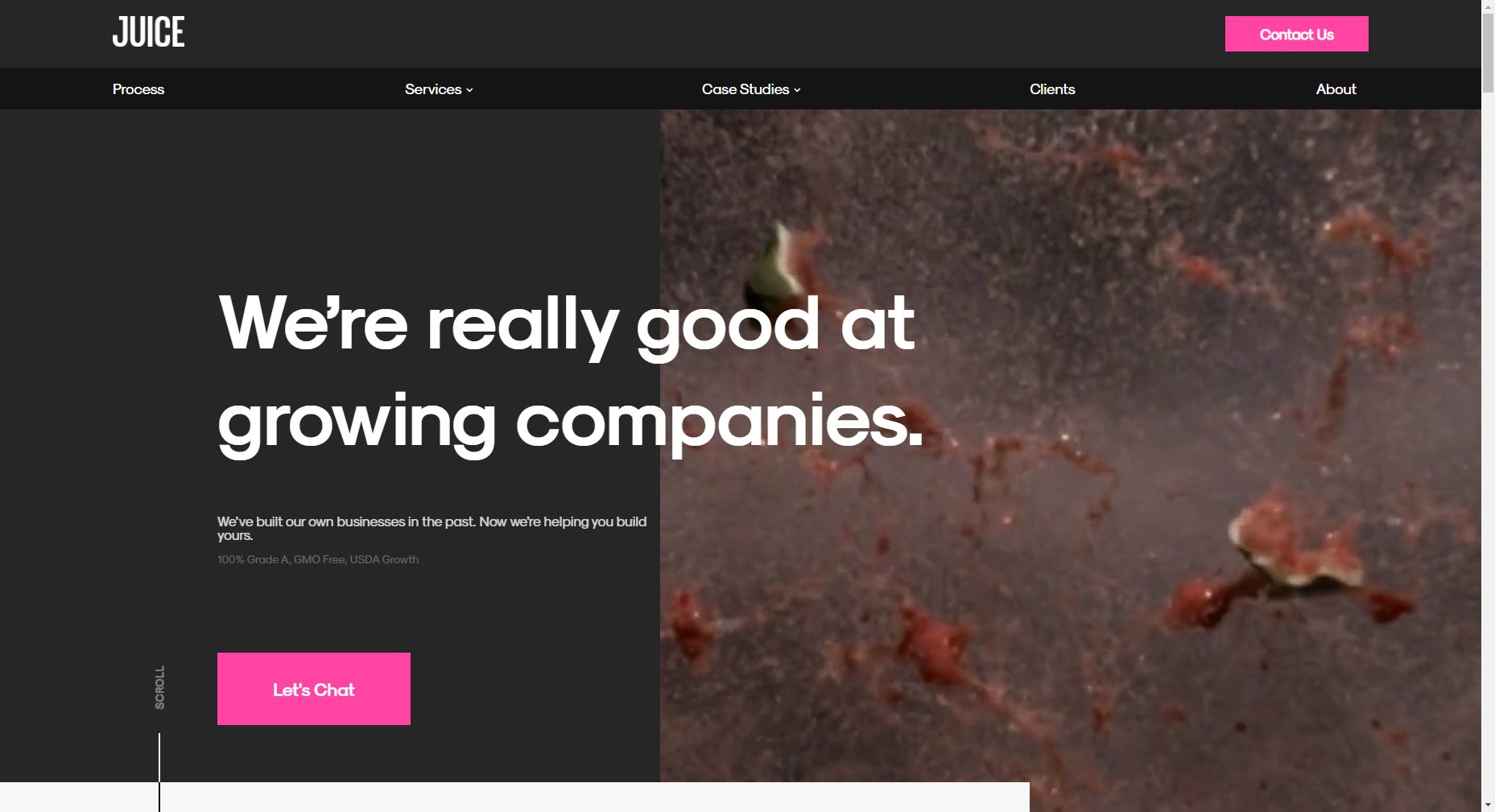 Average Project Cost: $10,000–$25,000
JUICE is an industry-leading integrated digital marketing agency that focuses on maximizing ROI. This has helped their clients achieve success across user acquisition, eCommerce, and lead generation campaigns. If you need a scalable, efficient campaign that brings in results, check out this eCommerce agency. Their services include:
Paid social:

Facebook ads

, Instagram ads,

TikTok ads

, Twitter ads, and LinkedIn ads

Paid search: Google ads, Bing ads, remarketing advertising, display advertising, geofencing

Search engine optimization: local SEO, national SEO, eCommerce SEO, franchise/multi-location SEO, website migration SEO, Google penalty removal, reputation management

Social media management: community management, influencer marketing

Email marketing

: list management and development

Copywriting and content: content strategy, blog copywriting, website copywriting, press release copywriting

eCommerce marketing
---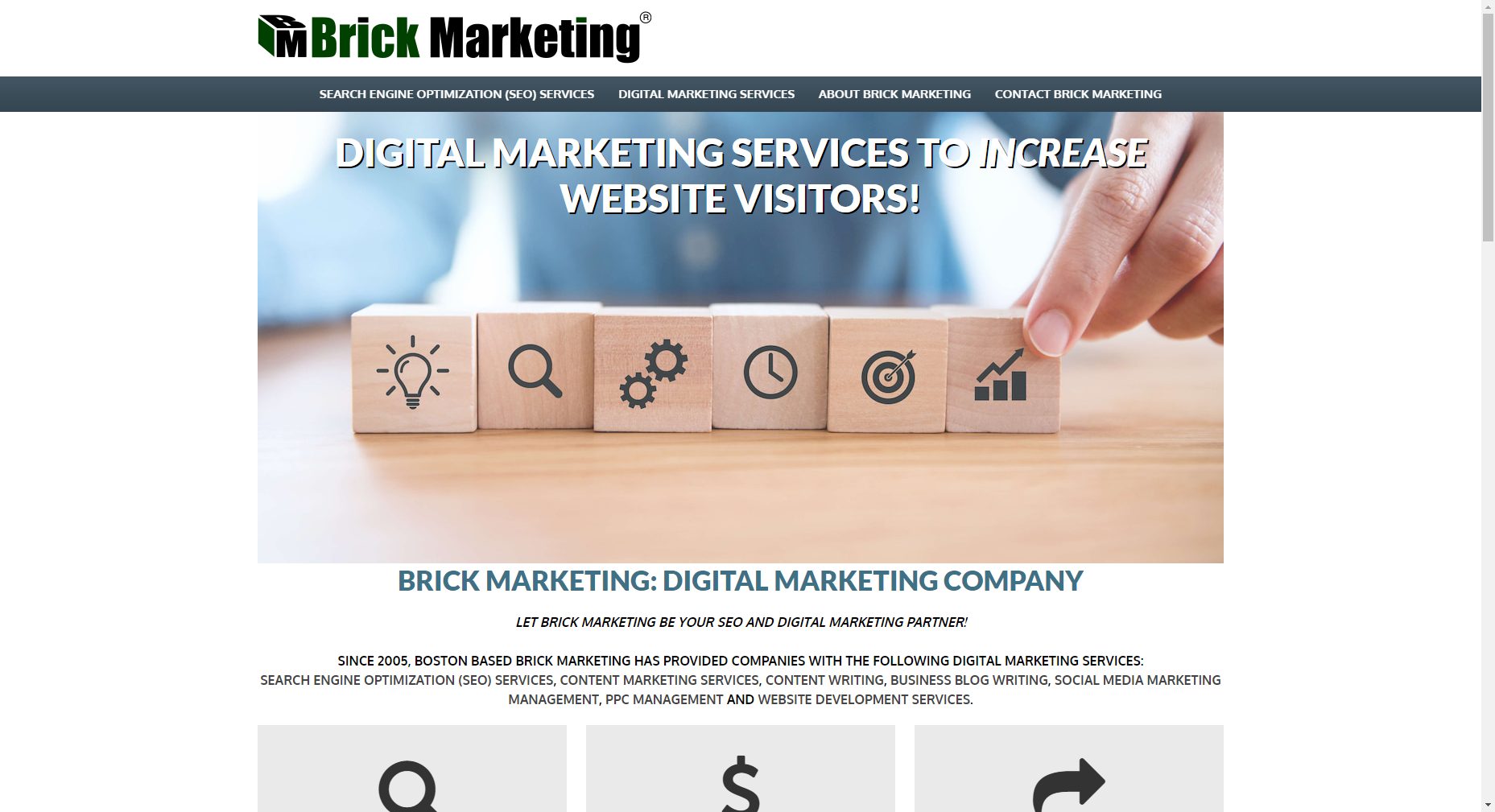 Average Project Cost: $1,000–$10,000
Brick Marketing is a leading B2B and B2C marketing agency that takes the time to get to know each client so they can offer them the best possible service and get the best ROI. They offer both SEO and digital marketing services such as:
Search engine optimization

Blog writing

Social media

Copywriting

Website development
---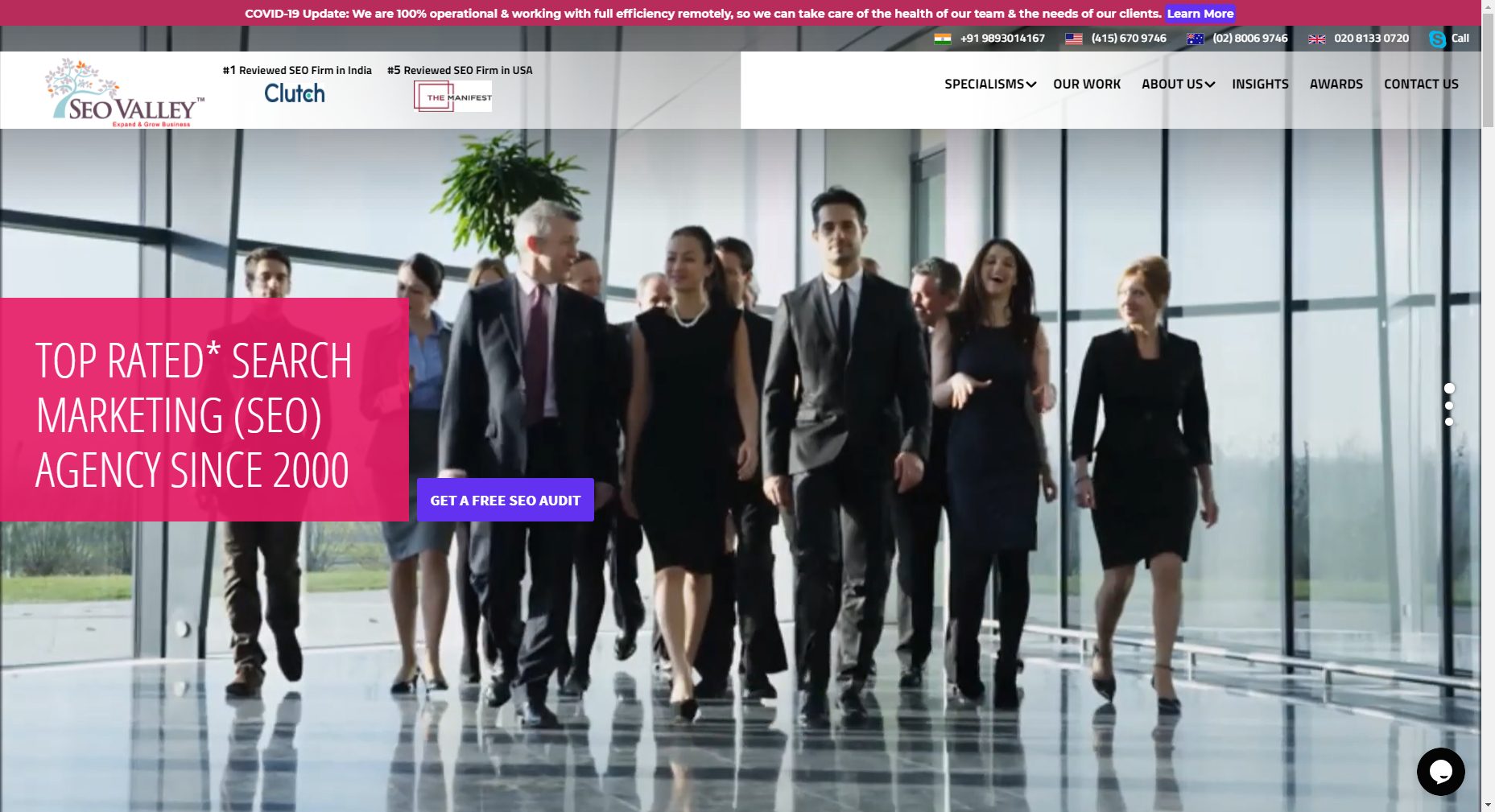 Average Hourly Rate: $15
Average Project Cost: $1,000–$10,000
SEOValley is an award-winning and top-rated digital marketing agency. They believe in giving clients a holistic, results-oriented, and affordable SEO solution that provides a high return on your investment. Services include:
SEO: local SEO, SEO audit, technical SEO, eCommerce SEO, Google penalty recovery, competitive analysis

PPC: Google ads management, Google Shopping, Google remarketing,

Facebook ads

Off-page SEO

Social media

Content marketing: digital PR, blog marketing

Conversion rate optimization

Online reputation management

Analytics

Website development and design
---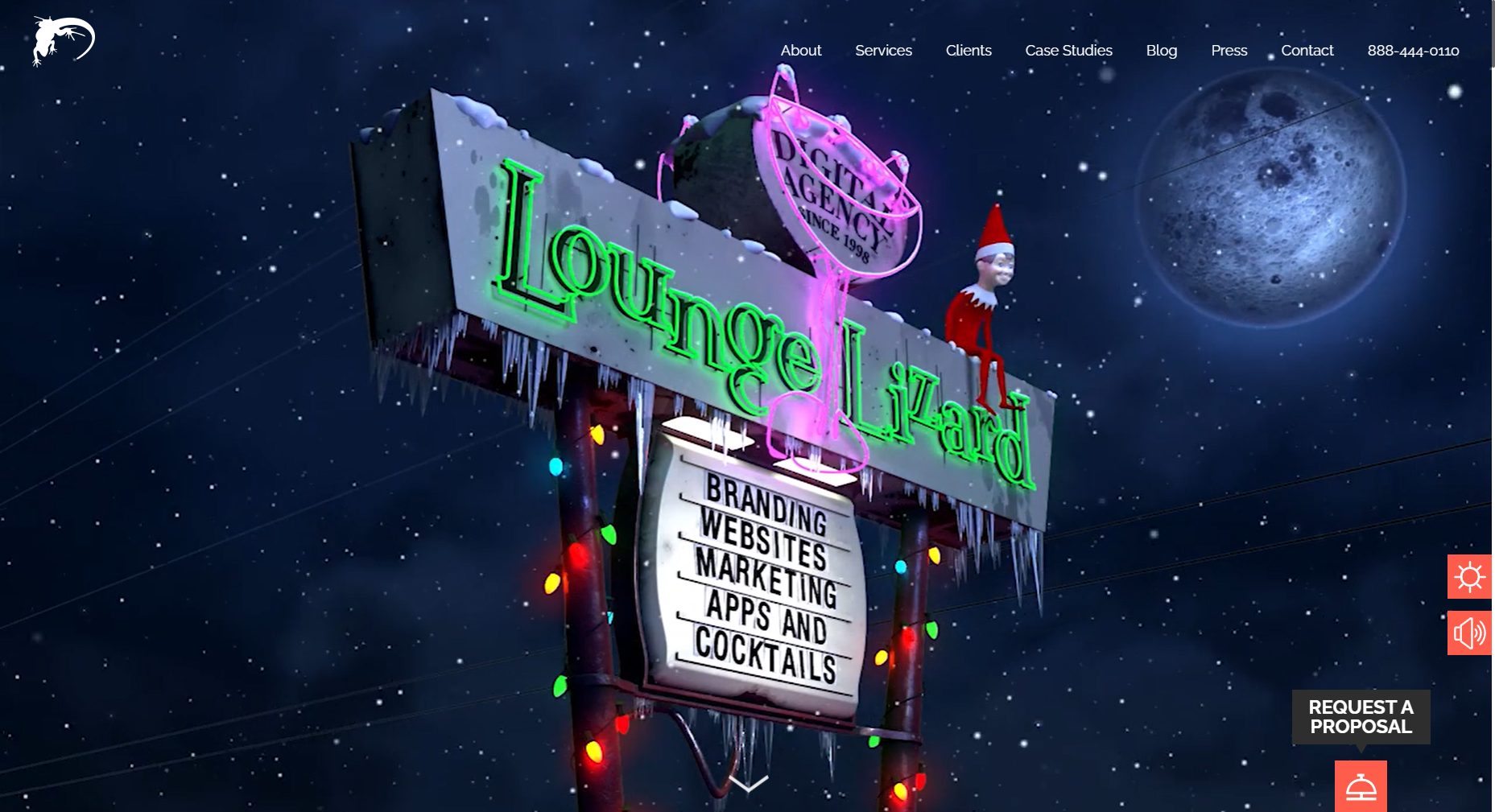 Average Hourly Rate: $150
Average Project Cost: $25,000–$50,000
Lounge Lizard is a full-service digital marketing agency and one of the eCommerce agencies for 2021 to give a closer look. Since 1998, they've designed and development websites, digital marketing, campaigns, and mobile apps that can only be defined as best in class. Lounge Lizard's BrandTenders, Marketing Mixologists, and Technical Distillers are experts in:
Website design

Digital marketing

Website development

Mobile app development

Social media management

Search engine optimization

Pay-per-click management

Conversion rate optimization
---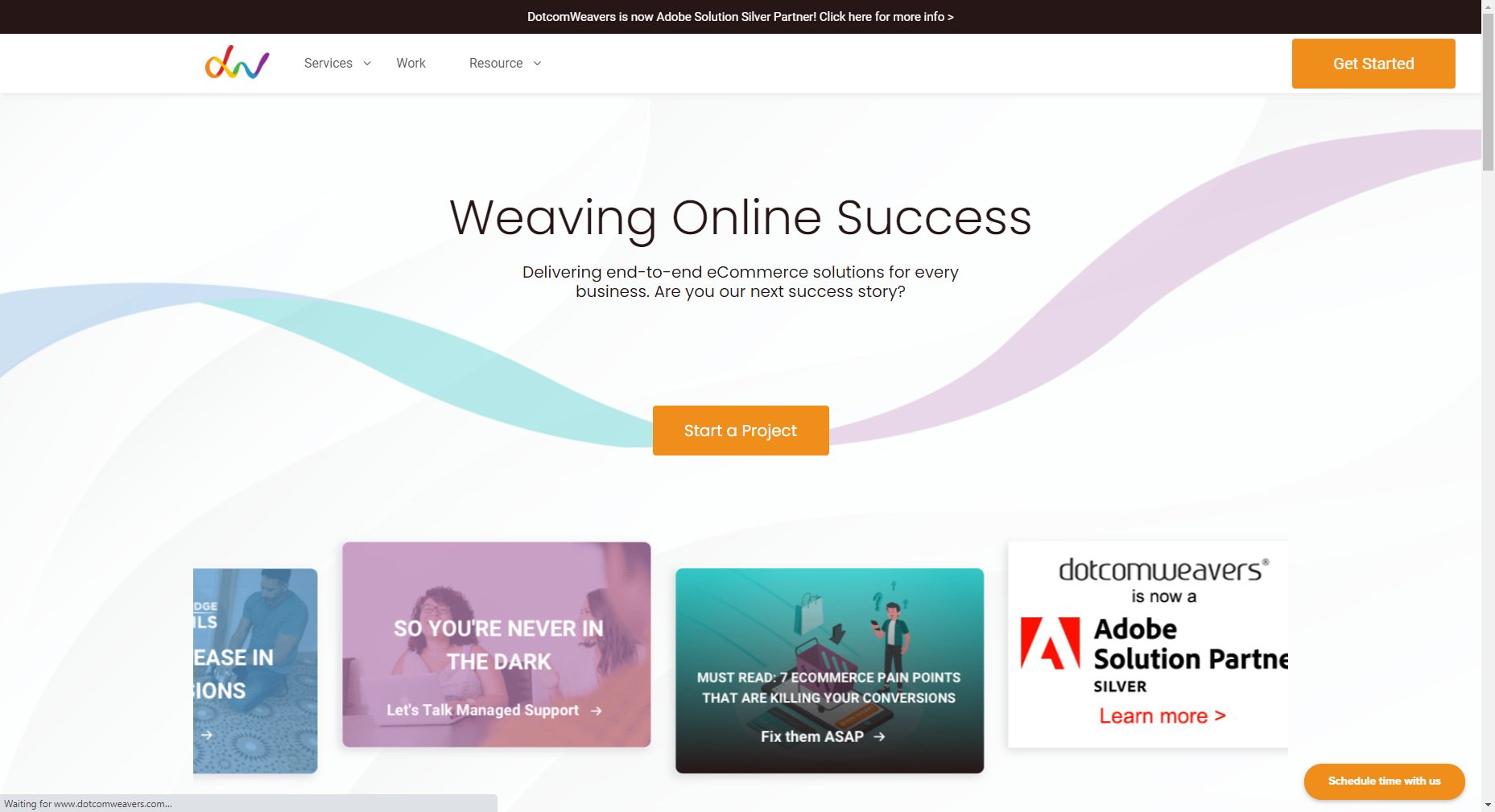 Average Hourly Rate: $120
Average Project Cost: $25,000–$50,000
DotcomWeavers is another top-rated, award-winning eCommerce agency on our list. They specialize in web design and development and have completed more than 400 projects for businesses of all sizes across different industries. They offer a personal consultative approach to marketing that helps them understand their clients' business goals. Services include:
Magento eCommerce development

Mobile app design and development

Digital marketing

eCommerce consultation

Managed support

Catalog management

Magento 2 migration
---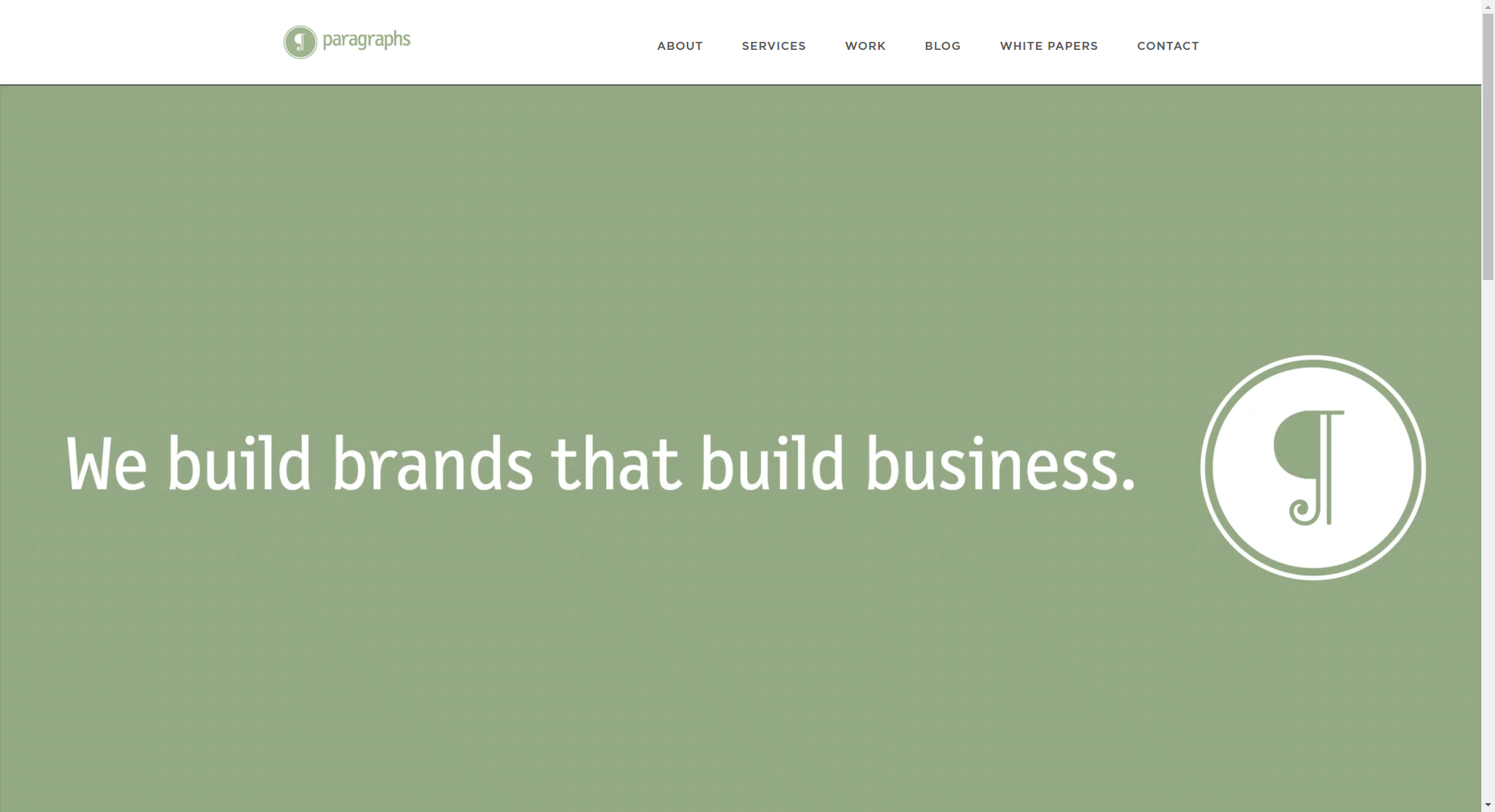 Average Hourly Rate: $150
Average Project Cost: $25,000–$50,000
Paragraphs defines their eCommerce agency as creative business marketing strategists. They excel at branding and corporate identity and have earned awards for their work with several Fortune 500 companies. They're a Women Business Enterprise and pride themselves on being strategic, proactive, and responsive. Their services include:
Strategy: research,

competitive analysis

, target audience definition, market opportunity planning, positioning and messaging, organization optimization

Marketing: integrated campaigns, advertising, collateral design, exhibit design, package design, videos

Branding: naming, corporate identity and logos, brand platforms, brand guidelines, launch programs

Digital: web design, UI/UX, web development, digital content development, SEO

Storytelling: content development, copywriting and editing,

infographics

, photography and illustration, social media

Corporate communications: sustainability reports, diversity and inclusion reports, annual reports fact books, employee engagement, publications
---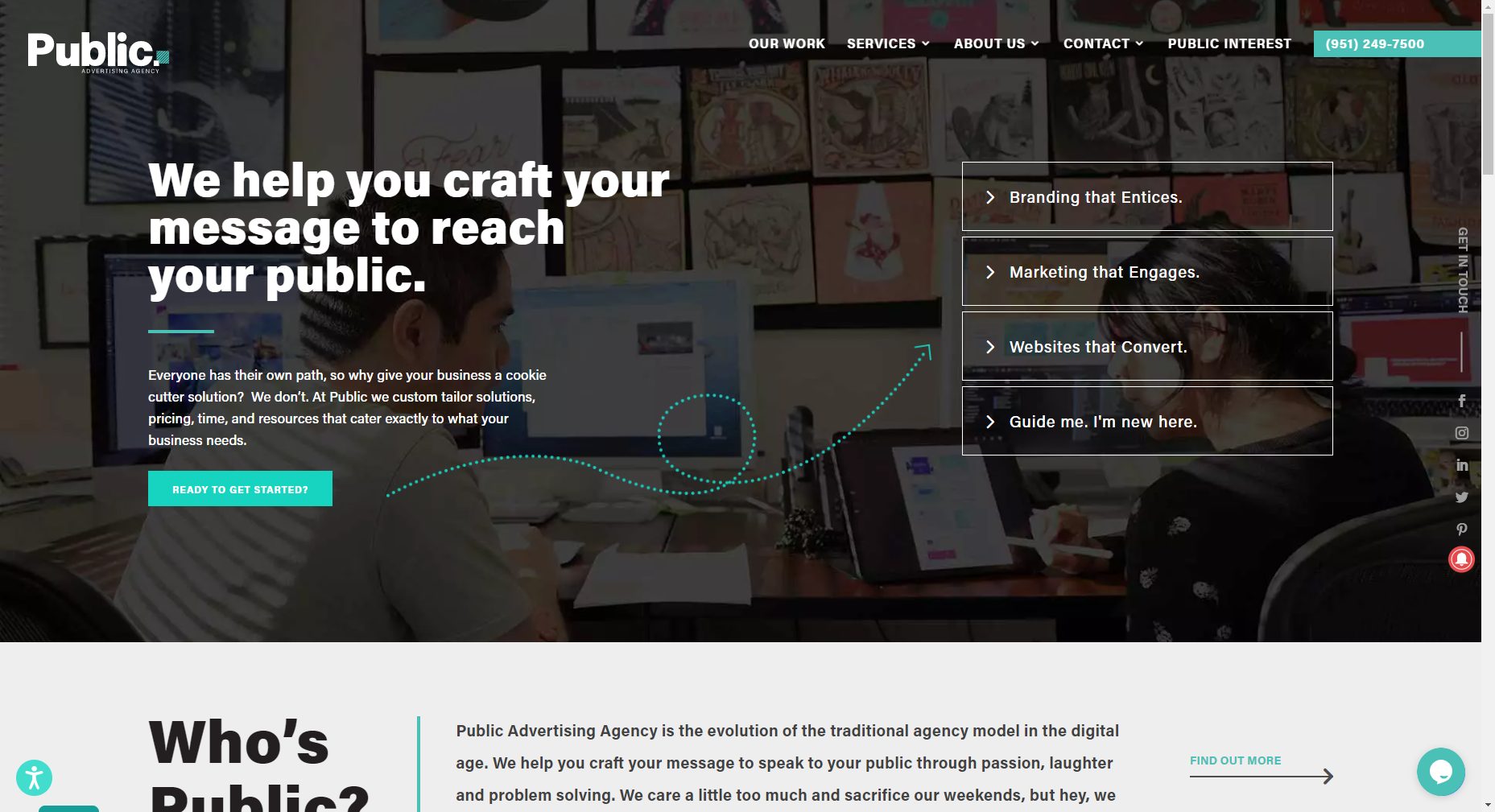 Average Project Cost: $1,000–$10,000
Public Advertising Agency is an award-winning agency with more than 25 years of experience in creating successful marketing strategies. They focus on strategy, design, and planning to build brand identities that move clients closer to their target audiences before creating a fine-tuned marketing plan to reach those audiences to through most effective marketing channels. Services include:
Branding: brand identity, graphic design, photography and video

Digital: search engine optimization, PPC, social media marketing, email marketing,

sales funnels

Web: website design, website maintenance, web hosting
---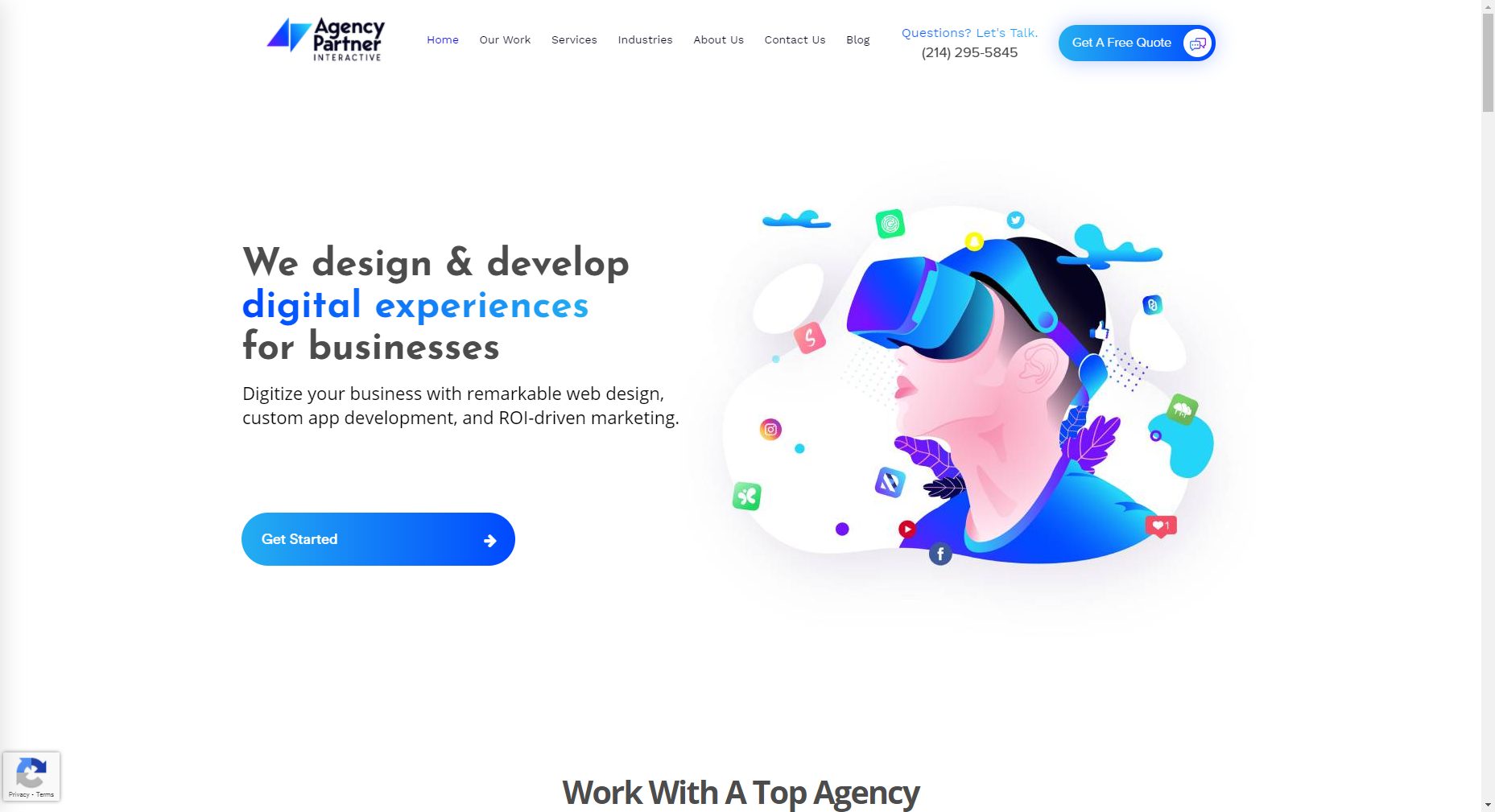 Average Hourly Rate: $35
Average Project Cost: $1,000–$10,000
Agency Partner Interactive is an eCommerce agency that works to understand clients' businesses and leverage technology and marketing solutions to generate revenue and increase profits. From SEO and PPC to WordPress and Magento, Agency Partner Interactive's web design, website development, branding, eCommerce, and marketing solutions are customized to suit the business strategy of each client. Services include:
UI/UX design

App and web development

Digital marketing

Strategy and consulting

Hosting and devops
---
Hire One of the Top eCommerce Agencies for 2021
Many companies are taking their businesses online with the hope that eCommerce will provide them another way to reach their customers and increase revenue. That means even more competition in an already active online business world. As the number of eCommerce businesses continue to rise, it's more important than ever to find an eCommerce agency that can help you stand out from the crowd.
Any of the eCommerce agencies we've included on our list can help you achieve the eCommerce business success you're looking for. We recommend taking a look at your business goals and how they compare with the services offered by each of the eCommerce agencies on our list. When you've narrowed it down to a few options, reach out to those agencies for a quote to find your perfect match!