Saying that most people spend a good part of their days on social media would not be an exaggeration. Not in today's world.
Social media has become an integral part of people's lives and daily routines. Some are addicted to it so much that the first thing they do after waking up is to check their social media feeds.
Given the importance of social media in consumers' lives, marketers and businesses flock to social platforms in the hope of connecting with their target customers. However, there is a content overload on social media, and the competition is very high. It can be challenging for you to stand out unless you have a clear social media marketing strategy. Staying updated on the latest social media trends can help fuel your strategy and make you stand out in the crowd. Here is a range of social media trends that you need to be aware of for 2021 and beyond.
---
Social Media Trends for 2021 and Beyond:
---
Ephemeral Content Will Keep Gaining Popularity
Ephemeral content is something that is available only for a short duration and disappears afterward. Instagram and Snapchat Stories are perfect examples of this type of content.
Today, people's attention spans are short, and the way they like to consume content has also changed. This is why content formats like Stories have become popular. They are short, engaging, and addictive in a way that people can spend hours scrolling through one Story after another.
This is evident by the substantial rise in Instagram Stories' daily active users, as shown below.
Marketers have taken notice of this trend and will continue to leverage it to their advantage. According to this recent report by Hootsuite, 64% of marketers either already have incorporated Instagram Stories into their strategies or plan to.
Another study suggests that brands post a Story once in four days, proving that these are getting more and more popular.
---
The Traditional Social Platforms Will Continue to Perform Well
Facebook and Instagram have long dominated social media as the largest and most popular platforms. In recent years, several other niche social media platforms emerged and significantly rose to fame.
However, the newcomers have encountered difficulties in their expansion.
TikTok, for example, started in 2016 and immediately gained popularity with youth. It grew to be one of the most popular apps in both the Android and Apple app stores. However, to an extent, TikTok has been a victim of its own success. Its popularity with the world's youth and its Chinese ownership has come to the world's regulators' attention. Indeed, President Trump doesn't want it to operate in the USA unless it changes to having American ownership in that market. The sizable market of India banned TikTok in June 2020.
Facebook and Instagram have had their own issues in 2020 and are currently facing several court challenges worldwide. The Australian government is attempting to charge the platforms for any news they share from Australian news companies.
However, Facebook and Instagram have continued to be popular with their users in 2020. Hootsuite surveyed businesses about where they intended to increase their social budgets in 2021. 60% stated that they intend to increase their Instagram budget in 2021, and 46% plan to increase their Facebook budget. YouTube (45%) and LinkedIn are also popular. Only 14% of the surveyed firms intend to raise their TikTok marketing.
The same survey asked respondents which platforms they saw as being most effective for their goals. Again the more traditional social networks stayed popular: Facebook 78%, Instagram 70%, LinkedIn 42%, and Twitter 33% led the pack.
---
Social Commerce Will Continue to Expand
Brands have long used social media platforms like Instagram, Pinterest, and Facebook to sell their products. Social commerce has become a new retail avenue for brands, and this trend is only going to get stronger.
Social commerce is well on its way to becoming a mainstream retail channel on par with other mediums like websites and offline stores. This trend will strengthen further with more and more social networks introducing pro-selling features like shoppable posts.
From shoppable posts to Instagram Storefronts, social networks are continuously evolving to become retail platforms. Brands and marketers will leverage these and incorporate social commerce in their sales strategies.
Hootsuite recently asked their clients what they were trying to achieve with social media. By far the most popular reason for businesses using social media was for increased acquisition of new customers (73%). This was followed by increasing brand awareness (64%). Driving conversions (leads, purchases, and product inquiries) came in third with 45%.
---
Video Content Will Dominate
Video content is one of the most engaging forms of content and will soon dominate social media, a clear winner over all other content types. Whether it is short-form videos like those popular on TikTok or Stories or long-form content on YouTube, videos are the future of social media content.
According to a Cisco study, by 2022, 82% of all online content will be video content. This clearly shows how important it is to start utilizing video content to stay relevant in the social media domain.
If you're not currently creating videos, it is time that you include them in your content strategy. In the near future, videos will dominate social media and anyone who doesn't realize that will have a tough time.
You can start by using features like Stories both for your social media content and for advertisements. You can also add videos to your social media posts, even on platforms traditionally dominated by image or text content.
---
Live Streaming Will Become the New Norm
2020 has been a year like no other. It has seen business turn on its head, and entire retailing models have had to change to making shopping possible. It can be tricky now to do a simple act like examining a product.
Suddenly everybody has had to carry out everyday business online. People who may have never used their video cameras before now participate in Zoom calls like seasoned videographers. Even the elderly who may have never owned a mobile phone before 2020 have had to adapt to live streaming and online chat.
Even if the COVID situation improves in 2021, live streaming is here to stay. People are now used to being able to interact with brands in real-time online. They can examine a product without leaving their home.
Although the traditional social platforms have performed best in 2020, specialist live streaming media have also had stratospheric increases in popularity, which is likely to continue into 2021. Microsoft may have decided to close Mixer, but major competitor Twitch has reached unprecedented levels of support. By mid-December, they had had 1049 billion minutes watched during 2020. This is a 67.1% increase on 2019. The site had 6.7 million monthly streamers, up 84% year-to-year.
But live streaming isn't just for gaming. Streaming major shopping events is becoming more popular too. In many ways, this is taking the familiar home shopping channel and updating it for the current age.
We are also seeing more and more customer service carried out by live streaming. This includes activities, such as setting up bank accounts, that would have been unthinkable in the past.
---
Technology Adoption Will Be at an All-Time High
Social media will see a rise in the adoption of technologies like augmented reality (AR) and virtual reality (VR). As these platforms grow, users will demand better and more engaging experiences, and these technologies can make that happen.
Facebook is already taking huge steps in this direction with the introduction of Horizon, their social virtual reality world. This is a kind of virtual world where people can connect, play games, and explore. This is the next level of social connection and could very well be the future of social media.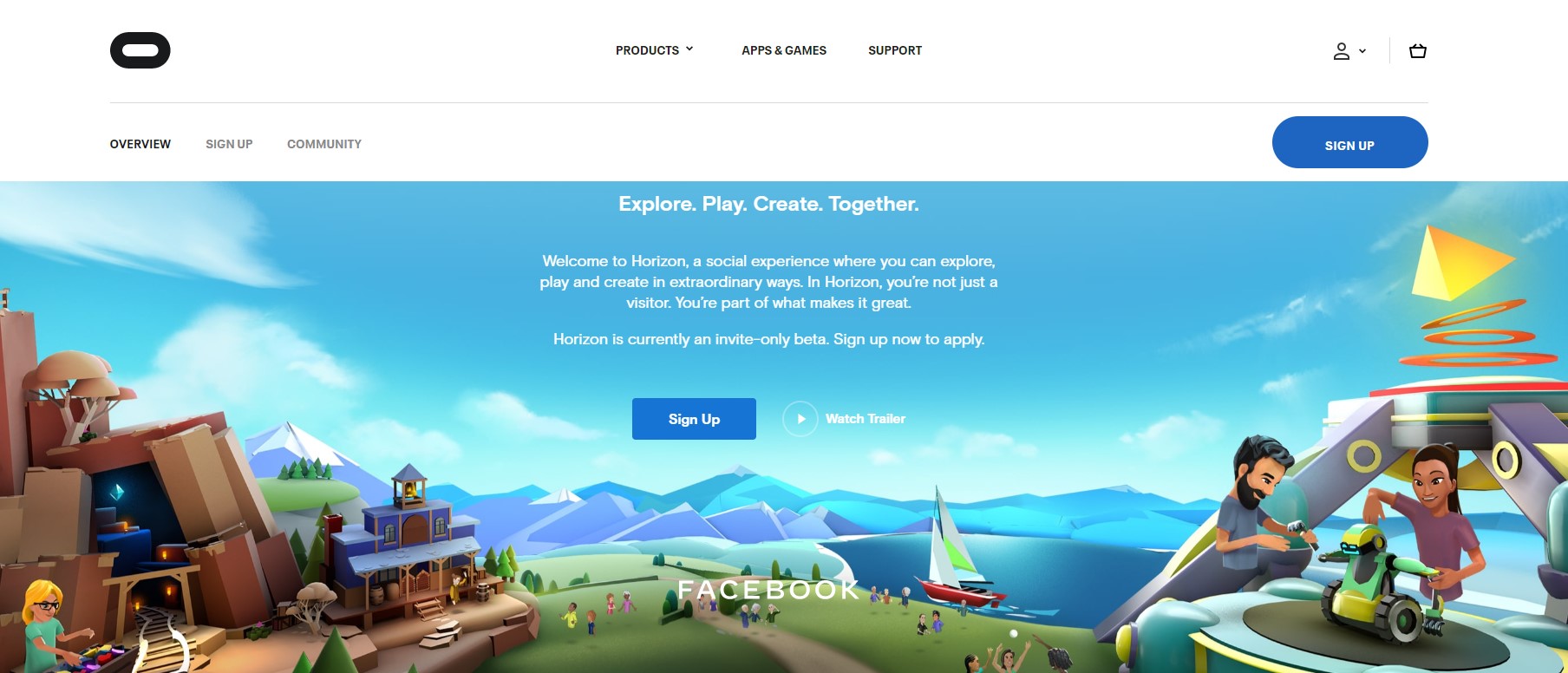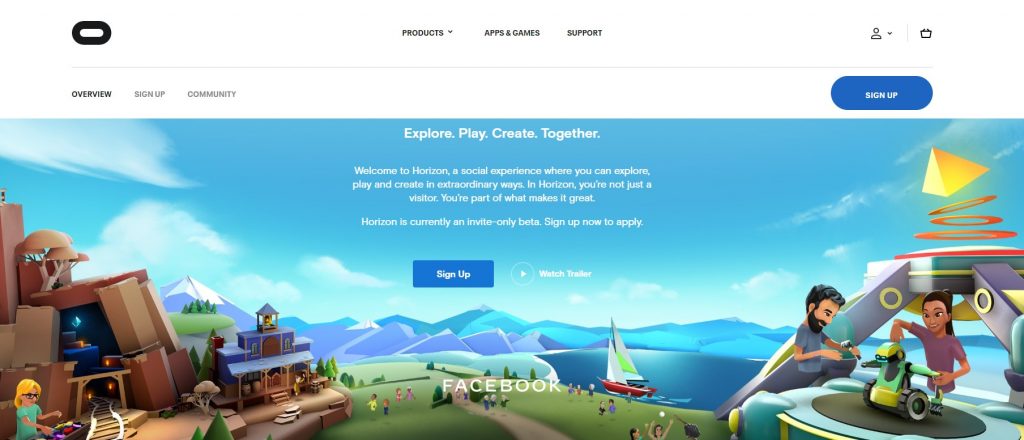 ---
Higher Adoption of Augmented Reality
While the adoption of VR in social media might still be at an extremely nascent stage, the same can't be said for AR. Augmented reality filters are now being used on several major platforms like Snapchat and Instagram. These were introduced to enhance the visual content shared on social media and are widely popular.
Augmented reality enhances our reality by adding digital elements to it and changing the way things actually look. Social media platforms have found interesting use cases for this technology and have started leveraging it in recent years.
Instagram, for example, uses augmented reality for its numerous photo filters. Have you seen those filters that can add makeup to your face or a sunglasses or bunny ears? That's nothing but an application of augmented reality for social media.
This trend, though heavily popularized by Instagram and Snapchat, will be adopted by other social media platforms in the coming years. Facebook, for example, launched AR filters before Instagram, but they got popular later. Facebook is also experimenting with other AR and VR functionalities and will develop more applications of these technologies in the future.
The applications of AR on social media are not limited to just photo filters to post fun posts and stories. Brands can also leverage augmented reality to provide better shopping experiences to their customers.
Sephora, for example, is a beauty brand that has long used AR to allow their customers to try on makeup before buying. While this capability has been on their mobile app for a long time, they recently also launched it for Facebook.
Now, users can try on Sephora products via Facebook Messenger, using augmented reality filters. This helps people make better purchase decisions while also having a unique shopping experience.
Augmented reality can have a lot of potential social media applications for brands. And, this trend will be further driven by social media platforms' continuous efforts to add more AR functionalities.

---
Influencer Marketing Will Continue to Soar
Influencer marketing is not a new trend, but it is one that is going to stay for a while. Social media today is dominated by influencers who are getting paid exorbitant amounts to promote brands.
The adoption of this trend can be seen from both perspectives. One can be seen by the sheer rise in the number of influencers on social media. Second can be seen by the increase in marketing spend on influencer marketing by businesses.
Investing in influencers is much cheaper than running paid ad campaigns, and yet it delivers good results. Moreover, influencers can help marketers achieve a variety of marketing goals and not just generate leads. These are the two main reasons why it has become so popular and is continuously getting stronger and bolder.
Marketers are not just collaborating with 1-2 influencers now but are working with a whole network of small, relevant, niche influencers. This kind of influencer gets much higher engagement and costs much less. Going forward, more and more marketers will use this strategy and work with multiple smaller influencers instead of one celebrity.
---
More Regulatory Control and Legal Scrutiny
While there are numerous benefits of social media, certain negatives have come to light in recent years. Data privacy and security are two such issues that have made the headlines for social networks like Facebook.
Social media can be very easily used to gather information about anyone and misuse it. There are allegations that certain social networks even sell their user data to other companies.
In light of this, social networks and regulatory bodies will tighten their norms and put more policies in place. Social media is considered unsafe by many people, and it would be in everyone's best interest to change that. So, be ready for more regulations and restrictions on all platforms.
Both TikTok and YouTube have faced greater scrutiny as they have become more popular. In TikTok's case, it has been regulated out of existence in some markets, with threats made in other countries. Facebook and Instagram are also balling tighter regulation in key markets too.
---
Increase in the Use of Social Media for Customer Service
Social media has traditionally been a place for people to connect with their social networks and share photos and videos. However, those days are long gone, and social media is now so much more than just that.
It has become a retail platform, a product discovery platform, and now, even a customer service channel. A lot of brands have started recognizing social media networks as platforms for delivering customer service.
This transition happened gradually as brands started noticing that many customers try to reach out to them on social media. This may be because of a lack of response on other channels or just because it was a more direct way to reach the brands.
It goes without saying that brands started responding to such messages and directing those customers to the right channels.
Fast-forward a few years, and imagine the number of such interactions growing multifold. It's not just some one-off cases where customers post their questions or complaints on social media and brands respond. Now, it has become a significant enough customer service channel for brands to recognize it as one.
And, it is one of the most important customer service channels, owing to the massive repercussions of not handling a customer well in front of other users. So, it becomes all the more important for brands to handle these customers well.
---
Personalization Will be Paramount


Personalization is a global consumer trend that has been there for several years now. However, it is still a recent one when it comes to its adoption for social media.
Some might argue that brands can't exactly personalize their social media content for different consumer segments. True. But, they can still customize their social media ads for as many target segments as they like.
The key aspect where businesses and marketers are leveraging the personalization trend is their delivery of social media ads. Social media platforms have started providing advanced targeting and customization options for marketers. These let you show the right ads to the right people at the right times.
Personalization has reached a level that these social media platforms now also understand the type of products you like. And, they show you ads for similar products from different brands.
Don't believe me? Try checking an ad, any ad, on Instagram. Within minutes, you will see ads for similar products all over your feed. The more ads you click on, the better it will understand your online behavior and preferences. And, the next thing you know, all of your Instagram ads will be personalized and curated to your tastes.
---
User-Generated Content Will Continue to Be Popular
Brands leveraging user-generated content is not a new trend but is a trend that is still going strong and will continue to do so. The only thing that has changed is the rate of adoption, with more and more marketers utilizing UGC.
Some brands, like Daniel Wellington, motivate their customers to create content and tag the brand for a chance to get featured on their page. Some, like Olay or Dove, run relevant marketing campaigns that encourage people to submit their entries to be a part of the campaign.
Some brands, like Airbnb, completely rely on user-generated content for their social media content.
No matter how you want to leverage UGC, you should have a place for it in your content mix. User-generated content is free and is considered much more authentic than branded content. It can help your brand seem more trustworthy and can do wonders for your image.
So, if you have never experimented with user-generated content for your social media profiles, it's time that you start using it.
---
Local Targeting Will Become More Prevalent
Just like local SEO is for local brands who want to get more organic traffic, local targeting is the counterpart for social media. Many brands use location-based targeting to reach out to and attract people from a specific geographic location.
One common way in which brands attract a local audience is by geo-tagging their posts and stories. If you add a location to your social media content, it will automatically draw-in a local audience.
Social platforms like Instagram provide the option to search for posts from nearby places or specific locations. If you add locations to your content, it will show up in these search results, helping local people find your brand and content.
Geo-targeting works especially well for promoted posts or tweets as these platforms help you target the right audiences.
For example, if you use the "boost post" option on Facebook, you can also select the locations that you want to target. Facebook will show your posts to users in those locations.
Brands can also use geo-targeting to get more people to attend their local conferences and brand events. Or, they can use location filters in their social media ads to advertise only to a relevant, local audience.
There are many benefits of location-based targeting on social media, and you simply need to know how to leverage it.
---
More Brands Will Incorporate Social Listening into Their Strategies
Social media is a goldmine for data and insights that businesses can use to refine their social strategies. And, with the launch of so many social listening tools, it has become very easy for anyone to access these insights.
Given the ease with which you can tap into social conversations to draw meaningful insights, social listening has made its way into every marketer's strategy. Brands and marketers are using it for a variety of use cases.
From understanding the impact of a social media campaign to understanding how people perceive a brand, you can get a lot of information using social listening. This has made social listening an integral part of most marketers' social media strategies.
There are many social media listening tools that you can use for this purpose, so start experimenting and find the one you like best.
---
The Rise of Social Media Communities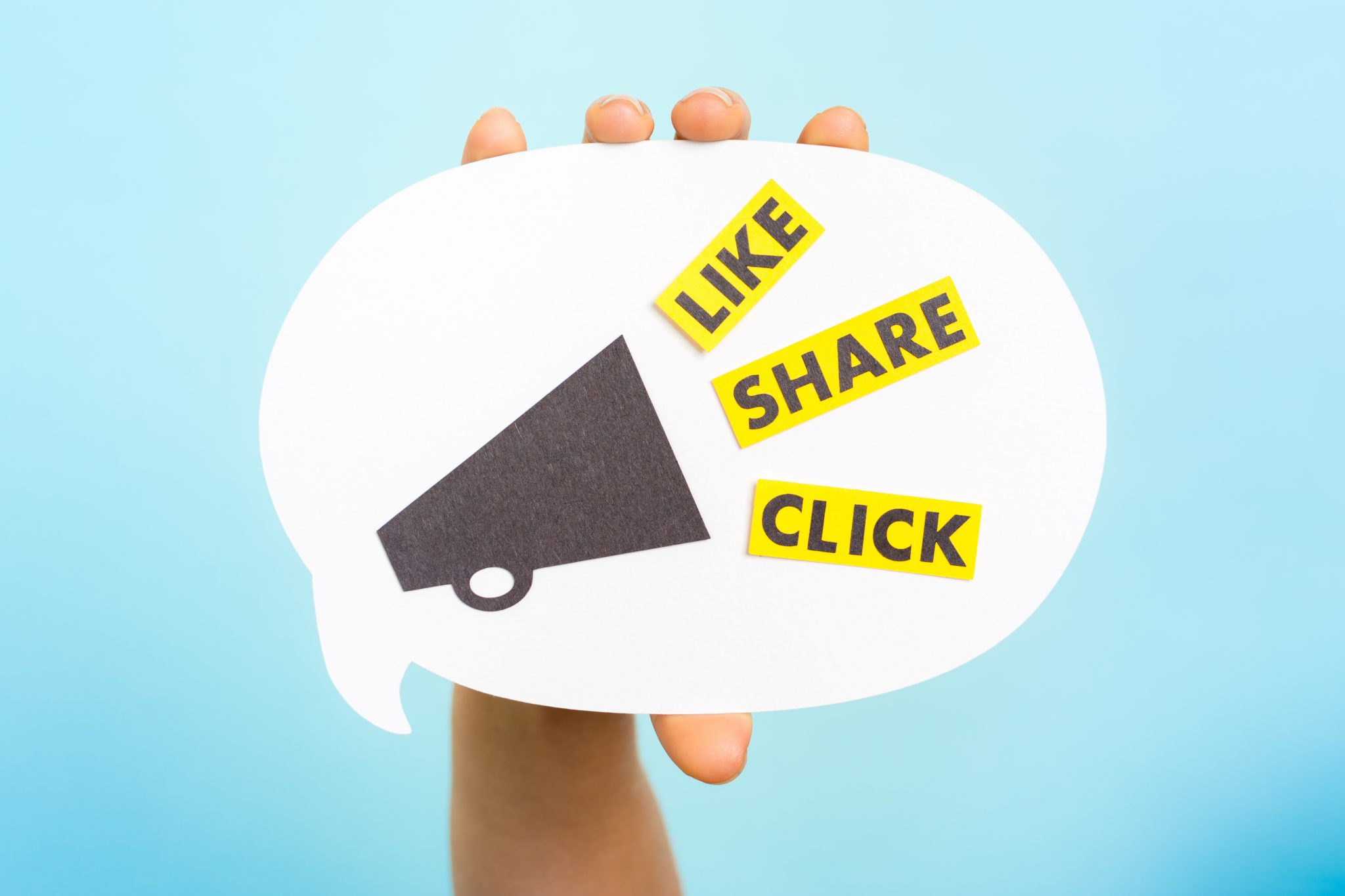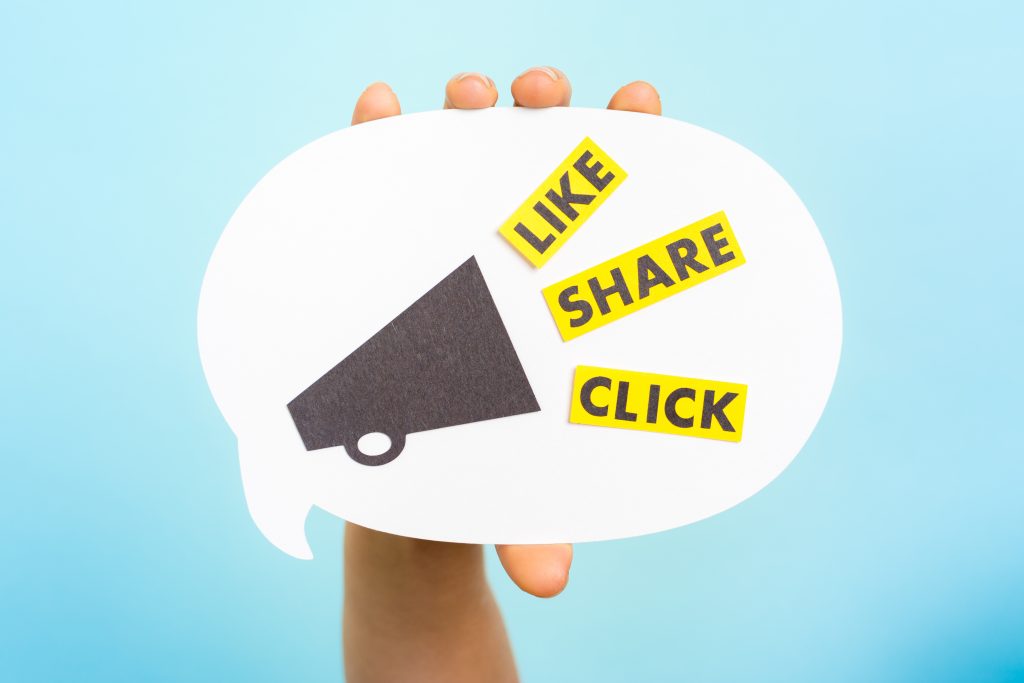 While this is not something new, it is definitely something that is becoming more popular now than ever before.
Social media communities are basically social groups created by brands to provide a networking platform for their customers. These are usually private groups that like-minded people can join to talk about their shared interests.
Facebook Groups are a brilliant example of such social communities. Many brands utilize such groups to bring all of their existing and prospective customers together and engage with them in a meaningful way. Group members can discuss various topics, share their experiences, and seek solutions to their challenges.
Brands can also utilize their social media communities to launch new products, seek customer feedback, and gain valuable customer insights.
Check out this "Women Who Travel" Facebook group by Conde Nast, for example. They created this group for women travelers to discuss their travel stories, seek advice, and a lot more.
---
Brands Will Re-evaluate the Metrics They Consider Important
Too many brands have engaged in social media without really setting goals and comparing their performance against valuable metrics. Indeed many brands simply look to vanity metrics, such as numbers of followers, when trying to judge the success of their efforts. However, social media marketing is now maturing, and 2021 will likely see brands make more intelligent use of metrics.
You need to focus on data that can prove that your social media marketing can positively impact the bottom line of your business.
Ideally, you should use a wide range of metrics, covering the key parts of the social funnel: awareness, engagement, conversion, and consumer. Relevant metrics that brands are beginning to look at include:
Awareness – brand awareness (@mentions, shares, links, impression), audience growth rate, post reach, potential reach, social share of voice

Engagement – applause rate (likes or favorites as a percentage of your total followers), average engagement rate, amplification rate, virality rate

Conversion – conversion rate, click-through rate (CTR), bounce rate, cost-per-click (CPC), cost per thousand impressions (CPM), social media conversion rate, conversation rate

Customer – customer testimonials, customer satisfaction score, net promoter score
---
Conclusion
These are some of the trends that will dominate the social media landscape in 2021 and beyond. Leverage these trends to your advantage and stay ahead of your competitors. Social media is a dynamic and competitive space, and these trends can help you ace your social media game. So, keep abreast of the latest developments around these themes and use these for your social media initiatives.
Frequently Asked Questions
What were the biggest social media trends for 2020?
We have given our predictions for the social media trends of 2020 and beyond in this article. Some of these include:
- Ephemeral content will keep gaining popularity
- Niche social platforms will perform well
- Instagram will remove likes
- Social commerce will expand
- Video content will dominate
- Technology adoption will be at an all-time high
- Influencer marketing will continue to soar
- More regulatory control and legal scrutiny
- Higher adoption of augmented reality
- Increase in the use of social media for customer service
- Personalization will be paramount
What is the most popular social media sites?
Popularity is, of course, a personal thing, and various demographics of people prefer different social media sites. Although Facebook tops this list, most young people prefer to communicate on a social site that isn't popular with their parents. As we discussed in this article, niche social platforms still perform well. However, according to Statista data, the most popular social networks as of July 2020 are:
- Facebook
- YouTube
- WhatsApp
- Facebook Messenger
- Weixin / WeChat
- Instagram
- TikTok
What is the hottest social media right now?
It can be challenging to declare the hottest social media right now, as the term is so subjective. As we saw above, more people have downloaded Facebook than any other social app. Yet to many in Generation Z, Facebook is "old school" and something beloved of their parents. Instagram is still the most popular social app for influencers and sharing images. YouTube still rules for long-form video, with TikTok rapidly taking the lead for short-form video. WhatsApp has grown in popularity for messaging in recent years.
What's the next big thing in social media?
It is also challenging to determine one next big thing in social media. We have looked at a range of possibilities in this article. Some of these include:
- Local targeting will become more prevalent
- More brands will incorporate social listening into their strategies
- User-generated content will continue to be popular
- The rise of social media communities
- Ephemeral content will keep gaining popularity
- Niche social platforms will perform well
- Instagram will remove likes
- Social commerce will expand
- Video content will dominate
What is the #1 social media app?
Facebook still has the most users of any social app, up to 2.6 billion users. However, just because many Millennials and Generation Z have Facebook accounts, doesn't mean that it is their #1 social media app. YouTube is still the most popular app for video. WhatsApp comes third, placing it ahead of Facebook Messenger (fourth overall) for messaging. Instagram is the top app for visual content and is beloved by the younger generations, who have also pushed TikTok up to 800 million downloads.
What was the first social media ever?
As "social media" is a relatively recent term, it can be tricky to determine the first social media app. One of the first was SixDegrees.com set up in 1997, where you could create a profile page, have lists of connections, and send messages. AmIHotorNot.com encouraged users to submit photos of themselves so others could rate their attractiveness in 2000. In 2002, Friendster let you create a profile, include "status updates," and reveal your mood. By 2003, MySpace had arrived, with 25 million uses by 2005.
Social Media Trends 2020 Video