Saying that most people spend a good part of their days on social media would not be an exaggeration. Not in today's world.
Social media has become an integral part of people's lives and daily routines. Some are addicted to it so much that the first thing they do after waking up is to check their social media feeds.
Given the importance of social media in consumers' lives, marketers and businesses flock to social platforms in the hope of connecting with their target customers. However, there is a content overload on social media, and the competition is very high. It can be challenging for you to stand out unless you have a clear social media marketing strategy. Staying updated on the latest social media trends can help fuel your strategy and make you stand out in the crowd. To find out more about these trends, check out the Influencer Marketing Hub Social Media Benchmark Report. In the meantime, here are 17 of the most important social media trends that you need to be aware of for 2023.
---
13 Social Media Trends for 2023 and Beyond:
---
13 Social Media Trends for 2023 and Beyond:
1. Crisis Management for Social Media Will Be Essential
A PWC survey shows us that more than 95% of businesses expect to face a crisis within the next two years. The problem is that many companies still don't have a designated crisis response team or a crisis plan in place.
Social media platforms have become a vehicle for spreading information quickly. This includes issues, both minor and major. When left unaddressed, one seemingly minor issue can transform into an even bigger one, causing significant damage to your business, such as financial damage and damage to your reputation. One example is Peloton. The brand's Tread and Tread+ machines were recalled after an accident that led to the death of a six-year-old child. Despite the pressing nature of this issue, Peloton didn't immediately address the issue, recalling the products in question only a month after the incident. Because of this, it faced backlash from consumers and social media users.
According to a survey commissioned by Twitter, 61% of respondents feel that brands should be able to acknowledge crises as they happen through their advertising and communications.
Furthermore, using social media as a crisis management tool can help businesses regain the trust of their audience. As many as 81% of respondents believe that social media has helped improve businesses/ accountability. The same report goes on to say that 89% of people say that a business can regain their trust if it's transparent, meaning that it takes steps to admit its mistake and what it will do to address the issue.
Because of how social media is utilized nowadays, not only by users but also by businesses, it can be used as a potentially powerful crisis management tool.
---
2. Brand Authenticity Will Be the Way to Go
It's no secret that consumer behavior is ever-evolving. Consumers nowadays demand authenticity from brands, with 86% of consumers saying that transparency has now become more important than ever. Aside from transparency, today's consumers expect businesses to nurture authentic human connections and build an emotional connection to a brand. One example of how brands can nurture authenticity is by empowering their leaders to play a more proactive role on social media.
Apart from fostering long-term trust, transparency can help consumers continue to do business with a brand even during a crisis. Millennial consumers in the same survey, for instance, want brands to be more transparent on social media, with 69% of them wanting a company's CEO to have a "personal presence" on social media channels and that CEOs have the power to make a positive impact when they're transparent, according to 71% of millennial consumers.
Moreover, when brands work toward building more authentic relationships and deeper connections with their audience, they're more likely to enjoy a slew of benefits, such as improved brand reputation and better sales figures.
---
3. The Use of Social Media as Shopping Outlets Will Remain Popular
In 2022, we witnessed the steady rise of social commerce, which allowed social media users to purchase products directly on social media. In 2023, social media platforms are expected to continue to become popular shopping outlets for consumers.
Furthermore, it's projected that by 2026, global social commerce sales will reach a whopping $6 trillion, with the US having approximately 108 million social buyers by 2025.
A HubSpot survey shows that 36% of social media users purchased a product directly from Facebook, followed by 24.5% of consumers who used Instagram to buy products on social media.
Social media platforms are quick to catch on to this trend. Facebook, for example, has rolled out its "Facebook Shops" feature, which allows businesses to create a "Shop" complete with product listings, the ability to let users add these products to their shopping cart, and purchase such products directly from a dedicated checkout page. Plus, once businesses have set up their Facebook Shop, they can integrate it with their Messenger account, giving their audience a more seamless shopping experience.
However, it's probably not going to be a smooth ride for social commerce. Despite presenting a significant opportunity for growth, social commerce may not yet be a viable solution for some brands. Before joining the social commerce bandwagon, you may want to do extensive research on your target market and preferred platform to see if they're capable of supporting social commerce initiatives and to determine whether or not that platform is capable of scaling with your growth.
---
4. Short-Form and Bite-Sized Content Will Dominate Social Media Platforms
It's expected that in the coming years, a majority of online content will be video content. This prediction is relevant, given that 86% of businesses are already using video as a marketing tool. However, the spotlight will be on short-form and bite-sized content. Aside from being able to potentially generate more engagement from your audience, they can be invaluable tools for marketing and education, given that 73% of people prefer to watch a short video to learn more about a product or service, according to the same report.
Bite-sized content, like short-form videos, also allows brands to still drive engagement even if today's audience has a shorter attention span, with the average human attention span now clocking in at 8.25 seconds. For example, Twitter introduced Fleets, a feature that's Similar to Snapchat Stories, where posts or videos disappear after 24 hours.
Now, this doesn't mean that brands should compromise quality when creating bite-sized content. Despite shorter attention spans, high-quality content still has the power to cut through the noise and hold your audience's attention.
Want to create your own short-form video content? Here's our quick guide, complete with best practices you can follow to create outstanding bite-sized content your audience will love.
---
5. The Phasing Out of Third-Party Cookies
It's projected that by 2023, we'll start to see the end of third-party cookies. While third-party cookies allow brands to offer more personalized experiences to their audience, they're facing backlash due to growing privacy concerns. Moreover, consumers are growing frustrated over this issue and are looking for an immediate solution.
What does this mean for brands and social media platforms? In the coming years, you can expect to see measures, such as the creation of reliable first-party solutions, being rolled out. Furthermore, brands and social media platforms will have to prioritize consumer privacy and transparency, as we can expect laws and regulations similar to the GDPR to continue to be developed around the world.
---
6. Decentralized Networks Will Become Alternatives to Mainstream Social Media Platforms
Decentralized social networks will become a viable alternative to mainstream social media platforms in the coming years. This is due in part to issues such as the user's lack of control and censorship. Next year, we may see such decentralized platforms start to gain traction as consumers demand more control and better data privacy measures. We're already seeing such platforms emerge. For example, Minds is an open-source alternative to popular social media platforms Facebook and Instagram, while Mastodon is quickly becoming a Twitter alternative. Other decentralized platforms you can start exploring now include LBRY (YouTube alternative), Diaspora (Facebook alternative), and Signal (WhatsApp and Messenger alternative).
---
7. Sustainability and the Environment Will Become More of a Priority
Environmental buzzwords are quickly becoming a thing of the past. Today's consumers don't want to listen to words like "sustainability" or "eco-friendly—they want to take action to make an impact. Moreover, they're expecting brands to act on environmental issues, with 82% of consumers wanting companies to prioritize the two Ps—people and planet—instead of profit. It's projected that by next year, you can expect to see brands taking action to perform better in the market.
---
8. AI Will Play a Big Role in Post Recommendations (Facebook and Instagram)
2023 will be an even bigger year for AI. You can expect to see more content on social media platforms, such as Facebook and Instagram, being recommended by AI to drive increased user engagement. Facebook, for example, is introducing measures, such as displaying more recommended content on a user's newsfeed. This makes TikTok-like discovery via the For You page possible.
---
9. Integrations Might Play a Bigger Role on Social Media Platforms
Integrations continue to gain traction on popular social media platforms, according to a prediction made by SocialMediaToday's Andrew Hutchinson. Facebook, for example, is working on integrating digital avatars to encourage engagement, especially in the metaverse. Instagram, meanwhile, will also be banking on integrations for creating different content forms in a bid to support creators and empower them to create content in the metaverse, according to Hutchinson. Other social media platforms are likely to follow suit.
---
10. Interactive Ads Will Gain Traction
Extended reality technologies, such as AR and VR, have opened up new opportunities for user engagement. One popular use case for such technologies is filters. However, they can also be used to deliver better shopping experiences to a brand's audience, such as through interactive ads. This type of advertising allows users to participate in the ad experience instead of blocking them using ad blockers or skipping ads altogether. Allowing users to participate in such an "experience" increases the likelihood of them engaging with a particular brand or product. Aside from getting more viewing time from your audience than traditional ads, the use of interactive ads can help drive brand awareness.
---
11. Nano-Influencer and Micro-Influencer Marketing Will Become Mainstream
Influencer marketing isn't just about big names on Instagram or TikTok. While they may have amassed an army of followers, their influence also often comes at a high price, which can prevent smaller brands from working with them. Plus, given the volume of their followers, engaging with them can be challenging.
Furthermore, today's consumers are increasingly gravitating toward more authentic experiences and are open to engaging with brands and influencers that offer not only value, but also authenticity. Thus, in the coming years, you can expect to see more brands working with nano- and micro-influencers. Despite their relatively smaller following, nano- and micro-influencers often have higher engagement. Nano-influencers, for instance, have an average engagement rate of 3.69%, which is higher than that of macro-influencers.
In the coming years, we can expect to see nano- and micro-influencers take center stage as more brands are likely to opt for a more "community-led approach."
---
12. The Human Touch Will Play a More Prominent Role
User-generated content made waves in 2022, with brands like Daniel Wellington and Dove encouraging their audience to participate in their campaigns or create their own content featuring their brand. Next year, this trend is highly likely to become even bigger, with brands leveraging the power of the human touch to nurture authenticity and drum up engagement. As brands become more interactive, we may also start seeing a more "relaxed" approach to audience engagement. For example, brands may start using more conversational tones or taking steps to make their image more relatable and accessible to their target audience, instead of the usual carefully curated image that audiences are used to seeing.
---
13. Gaming Will Become an Alternative to Social Media Platforms
The gaming industry is projected to reach $321 billion by 2026. Its growth is attributed to factors such as people finding new ways to entertain themselves during the lockdowns while maintaining their social connections, according to G2A.com co-founder and CEO Bartosz Skwarczek. The growing popularity of AR and VR games is also a major driving force for the industry's growth.
While it won't be replacing social media any time soon, given its sheer size, the gaming industry presents ample opportunities for brands to drive social interaction and community engagement. While nothing is definite yet, we may start to see brands leveraging the potential of the gaming industry to drive social interactions.
---
2022 Social Media Trends That Are Still Worth Looking Into
1. TikTok Will Become Huge
While Instagram is still a firm favorite, TikTok is moving up in the ranks. Plus, considering that short-form video content will become more popular, TikTok is the ideal platform to use in 2022.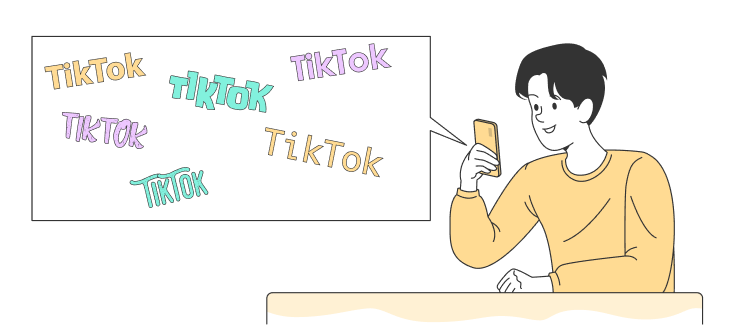 During the past two years, TikTok has also launched a number of useful tools, like ads and business profiles, aimed specifically at businesses. So, it's no longer just a platform where young creators can show off their dance moves. All in all, it's set to become one of the main platforms that brands can use to reach millennials and Gen Z.
---
2. Smaller Networks Will Become Popular for Ads
TikTok isn't the only "smaller" (if you can still call it that) platform that's catching the attention of consumers and brands. Pinterest and Snapchat are also gaining in popularity.
According to data shared by Pinterest Business, ads on their platform can generate twice the return on ad spend for retail brands, compared to other social media channels. While Snapchat isn't as popular for marketing as Facebook and Instagram, Snapchat advertising statistics show that the potential advertising audience on Snapchat has increased notably.
Also, considering Apple's announcement earlier in 2022 that it will block the ability of Facebook to target a significant segment of its users, it's key that brands start to look at other platforms.
---
3. Social Commerce Will Continue to Expand
Brands have long used social media platforms like Instagram, Pinterest, and Facebook to sell their products. In 2022, though, the ability to buy products directly via social media will become a norm. Gone are the days that it will be used only by innovative brands. In fact, eMarketer anticipates that the social commerce industry will be worth $80 billion by 2025.
From shoppable posts to Instagram Storefronts, social networks are continuously evolving to become retail platforms. Brands and marketers will continue to leverage these and incorporate social commerce in their sales strategies in 2022.
So, when designing your user experience, be sure to give some serious thought to this, even if it's only for your most popular items. After all, your goal should be to create a frictionless shopping experience and having to switch to a website when browsing social media might just soon become one too many clicks for your target audience.
---
4. Reaching New Audiences Will Become a Primary Goal
According to research completed by HubSpot, the main social media goals of most marketers in 2022 will be to reach new audiences, grow relationships with customers, and boost customer service. Previously, these goals focused more on boosting sales and advertising products.
So, it's anticipated that there will be a clear shift in how brands will use social media moving forward. Instead of using it purely for advertising, it will also be used as a channel for fostering deeper customer relations.
---
5. Video Content Will Continue to Dominate
Video content remains one of the most engaging forms of content. A Cisco study in 2021 projected that 82% of all online content will be video content. A year later, a Wyzowl survey confirmed those projections. 86% of respondents indicated that video is one of their main tools in their marketing arsenal. This clearly shows how important it is to start utilizing video content to stay relevant in the social media domain.
If you're not currently creating videos, it's time that you include them in your content strategy. In the near future, videos will dominate social media and anyone who doesn't realize that will have a tough time. What is important to keep in mind for the future, though, is that long-form content is no longer the way to go. You simply have to look at the success of Stories, Reels, and TikTok to realize that engaging short-form videos are now the preferred choice of consumers.
---
6. Social Audio Will Become More Popular
Since Clubhouse was launched in 2020, it has become increasingly popular. In June 2021, Facebook followed suit by officially launching its Live Audio Rooms and podcasts in the United States.
And, brands are taking notice. More than 74% of businesses indicated in Hootsuite's 2022 Social Media Trends survey that they're planning to invest in audio-only content in the next year. The same survey revealed that hosting an audio live stream as a thought leader was the most popular strategy.
That being said, at this stage, the trend has not yet caught the attention of smaller businesses, especially considering that it's not the most affordable form of content marketing. It might only be an audio clip, but there's still a lot of time and expertise that go into creating audio content.
---
7. Paid Advertising Will Become a Necessity
According to Hootsuite's 2022 Social Media Trends survey, more than 40% of respondents indicated that the decline in organic reach and the need to spend more on paid advertising were their biggest challenges. Considering that the average organic reach for a Facebook post is just slightly over 5% according to Hootsuite's data, it makes sense why paid advertising will become a necessity.
---
8. Augmented Reality Will Become More Mainstream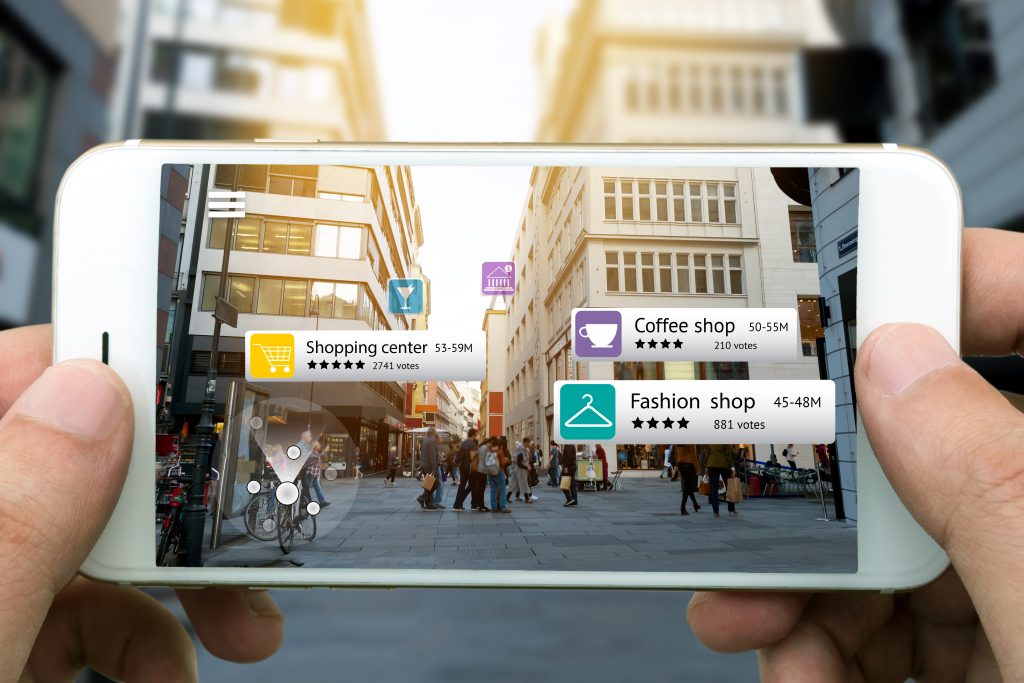 Social media will see a rise in the adoption of technologies like augmented reality (AR) and virtual reality (VR). As these platforms grow, users will demand better and more engaging experiences, and these technologies can make that happen.
While the adoption of VR in social media might still be at an early stage, the same can't be said for AR. Augmented reality filters are now being used on several major platforms like Snapchat and Instagram. These were introduced to enhance the visual content shared on social media and are widely popular.
Augmented reality enhances our reality by adding digital elements to it and changing the way things actually look. Social media platforms have found interesting use cases for this technology and have started leveraging it in recent years.
Instagram, for example, uses augmented reality for its numerous photo filters. We've all seen those filters that can add makeup to your face or sunglasses or bunny ears, right? Perhaps too many of those posts already. That's nothing but an application of augmented reality for social media.
The applications of AR on social media are not limited just to photo filters to post fun posts and stories. Brands can also leverage augmented reality to provide better shopping experiences to their customers. It's becoming more common for brands to use AR so that people can try out products beforehand. In fact, according to an experiment Rebecca Minkof did , AR can boost click-through rates by as much as 65%.
Augmented reality can have a lot of potential social media applications for brands. And, this trend will be further driven by social media platforms' continuous efforts to add more AR functionalities. This technology is definitely only set to grow in the next few years.
---
9. Influencer Marketing Will Continue to Soar
Influencer marketing isn't a new trend, but it's one that is going to stay for a while. Social media today is dominated by influencers who are getting paid exorbitant amounts to promote brands.
The adoption of this trend can be seen from both perspectives. Not only is there the sheer rise in the number of influencers on social media, but there's also an increase in marketing spend on influencer marketing by businesses.
Investing in influencers is much cheaper than running paid ad campaigns, and yet it delivers good results. Moreover, influencers can help marketers achieve a variety of marketing goals and not just generate leads. These are the two main reasons why it has become so popular and is continuously getting stronger and bolder.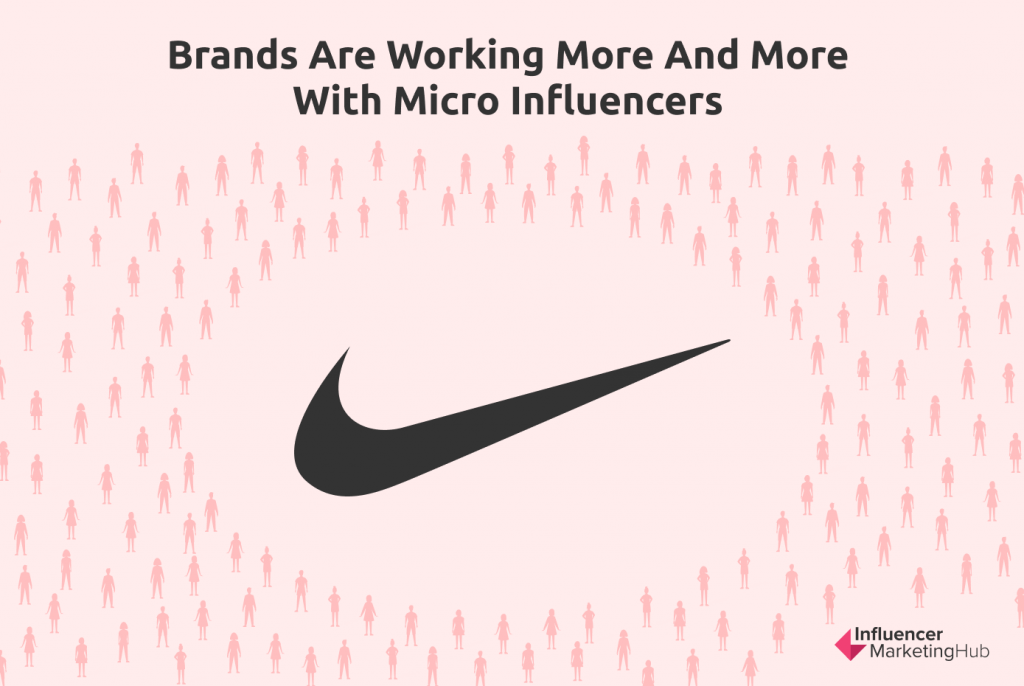 Marketers aren't just collaborating with 1-2 influencers now, but are working with a whole network of small, relevant, niche influencers. This kind of influencer gets much higher engagement and costs much less. Going forward, more and more marketers will use this strategy and work with multiple smaller influencers instead of one celebrity.
The challenge, though, will be to identify which influencers will align the best with your brand.
---
10. Increase in the Use of Social Media for Customer Service
Social media has traditionally been a place for people to connect with their social networks and share photos and videos. However, those days are long gone, and social media is now so much more than just that.
It has become a retail platform, a product discovery platform, and now, even a customer service channel. A lot of brands have started recognizing social media networks as platforms for delivering customer service.
This transition happened gradually as brands started noticing that many customers try to reach out to them on social media. This may be because of a lack of response on other channels or just because it was a more direct way to reach the brands.
It goes without saying that brands started responding to such messages and directing those customers to the right channels.
Fast-forward a few years, and imagine the number of such interactions growing multifold. It's not just some one-off cases where customers post their questions or complaints on social media and brands respond. Now, it has become a significant enough customer service channel for brands to recognize it as one. In fact, according to Gartner, 60% of all customer service requests will be sorted out by means of digital channels by 2023.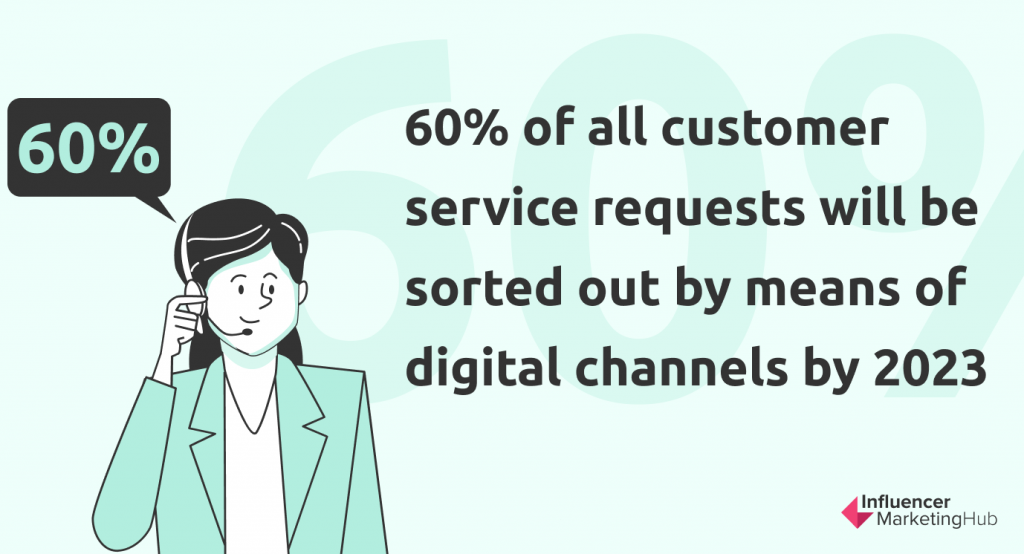 And, it is one of the most important customer service channels, owing to the massive repercussions of not handling a customer well in front of other users. So, it becomes all the more important for brands to handle these customers well.
To help you use your social media channels in this "new" way, it can be a good idea to create templates for FAQs and invest in a chatbot to boost your response time.
---
11. Personalization Will Be Paramount
Personalization is a global consumer trend that has been there for several years now. However, it is still a recent one when it comes to its adoption for social media.
Some might argue that brands can't exactly personalize their social media content for different consumer segments. True. But, they can still customize their social media ads for as many target segments as they like.
The key aspect where businesses and marketers are leveraging the personalization trend is their delivery of social media ads. Social media platforms have started providing advanced targeting and customization options for marketers. These let you show the right ads to the right people at the right times.
Personalization has reached a level that these social media platforms now also understand the type of products you like. And, they show you ads for similar products from different brands.
Don't believe me? Try checking an ad, any ad, on Instagram. Within minutes, you will see ads for similar products all over your feed. The more ads you click on, the better it will understand your online behavior and preferences. And, the next thing you know, all of your Instagram ads will be personalized and curated to your tastes.
---
12. User-generated Content Will Continue to Be Popular
Brands leveraging user-generated content is not a new trend but is a trend that is still going strong and will continue to do so. The only thing that has changed is the rate of adoption, with more and more marketers utilizing UGC.
Some brands, like Daniel Wellington, motivate their customers to create content and tag the brand for a chance to get featured on their page. Some, like Olay or Dove, run relevant marketing campaigns that encourage people to submit their entries to be a part of the campaign.
Some brands, like Airbnb, completely rely on user-generated content for their social media content.
No matter how you want to leverage UGC, you should have a place for it in your content mix. User-generated content is free and is considered much more authentic than branded content. It can help your brand seem more trustworthy and can do wonders for your image.
So, if you have never experimented with user-generated content for your social media profiles, it's time that you start using it.
---
13. Local Targeting Will Become More Prevalent
Just like local SEO is for local brands who want to get more organic traffic, local targeting is the counterpart for social media. Many brands use location-based targeting to reach out to and attract people from a specific geographic location.
One common way in which brands attract a local audience is by geo-tagging their posts and stories. If you add a location to your social media content, it will automatically draw in a local audience.
Social platforms like Instagram provide the option to search for posts from nearby places or specific locations. If you add locations to your content, it will show up in these search results, helping local people find your brand and content.
Geo-targeting works especially well for promoted posts or tweets as these platforms help you target the right audiences.
For example, if you use the "boost post" option on Facebook, you can also select the locations that you want to target. Facebook will show your posts to users in those locations.
Brands can also use geo-targeting to get more people to attend their local conferences and brand events. Or, they can use location filters in their social media ads to advertise only to a relevant, local audience.
There are many benefits of location-based targeting on social media, and you simply need to know how to leverage it.
---
14. More Brands Will Incorporate Social Listening
Social media is a gold mine for data and insights that businesses can use to refine their social strategies. And, with the launch of so many social listening tools, it has become very easy for anyone to access these insights.
Given the ease with which you can tap into social conversations to draw meaningful insights, social listening has made its way into every marketer's strategy. Data shared in Hootsuite's 2022 Social Media Trends survey found that the majority of respondents felt that social listening has increased their organization's value over the past year.
Brands and marketers are using it for a variety of use cases. From understanding the impact of a social media campaign to understanding how people perceive a brand, you can get a lot of information using social listening. This has made social listening an integral part of most marketers' social media strategies.
There are many social media listening tools that you can use for this purpose. So, start experimenting by setting up brand mentions, branded hashtags, and other keywords and hashtags that are important to your niche.
---
15. Instagram and Twitter Will Remain Popular
While a lot has been said about TikTok and smaller channels like Pinterest and Snapchat, Instagram and Twitter aren't going anywhere in 2022.
In fact, according to research completed by HubSpot, Twitter and Instagram will become more important to B2B businesses specifically. In 2022, 70% of respondents indicated that they plan to increase their investment on Twitter, while 63% of B2B businesses planned to increase their spend on Instagram. To put this into perspective, only 49% of B2B brands planned to increase their investment on Facebook.
---
16. Inclusivity Will Be Key
In the past two years, corporate social responsibility was a hot topic (and for very good reason). In 2022, brands will need to continue emphasizing their commitment to inclusivity.
Brands will need to know which social issues mean the most to their target audience and go over into action. Consumers have set high standards for brands when it comes to social responsibility and a one-off gesture will no longer be enough.
---
17. Social Media Communities Will Continue to Increase
While this is not something new, it is definitely something that is becoming more popular now than ever before.
Social media communities are basically social groups created by brands to provide a networking platform for their customers. These are usually private groups that like-minded people can join to talk about their shared interests.
Facebook Groups are a brilliant example of such social communities. Many brands utilize such groups to bring all of their existing and prospective customers together and engage with them in a meaningful way. Group members can discuss various topics, share their experiences, and seek solutions to their challenges.
Brands can also utilize their social media communities to launch new products, seek customer feedback, and gain valuable customer insights. So, when creating new content keep in mind how it can help to create engaged communities so that you can help to strengthen online communities in 2022.
---
Wrapping Things Up
These are just some of the trends that will dominate the social media landscape in 2022 and beyond. By taking advantage of these trends, you can stay ahead of your competitors.
The biggest anticipated changes are the rise of TikTok and short-form video content. While Instagram and Twitter will continue to be important (especially to B2B businesses), 2022 might just be the year for smaller networks like Pinterest and Snapchat. Oh, and social commerce is a must for eCommerce businesses.
At the end of the day, it's important to remember that social media is a dynamic and competitive space. What worked before isn't guaranteed to generate the same results. So, keep abreast of the latest developments around these themes and use these for your social media initiatives.
Share a few contact details and we'll send a download link to your inbox
Frequently Asked Questions
What were the biggest social media trends for 2022?
We have given our predictions for the social media trends of 2022 and beyond in this article. Some of these include:
- Ephemeral content will keep gaining popularity
- Niche social platforms will perform well
- Instagram will remove likes
- Social commerce will expand
- Video content will dominate
- Technology adoption will be at an all-time high
- Influencer marketing will continue to soar
- More regulatory control and legal scrutiny
- Higher adoption of augmented reality
- Increase in the use of social media for customer service
- Personalization will be paramount
What are the most popular social media sites?
Popularity is, of course, a personal thing, and various demographics of people prefer different social media sites. Although Facebook tops this list, most young people prefer to communicate on a social site that isn't popular with their parents. As we discussed in this article, niche social platforms still perform well. However, according to Statista data, the most popular social networks as of July 2022 are:
- Facebook
- YouTube
- WhatsApp
- Facebook Messenger
- Weixin / WeChat
- Instagram
- TikTok
What is the hottest social media platform right now?
It can be challenging to declare the hottest social media right now, as the term is so subjective. As we saw above, more people have downloaded Facebook than any other social app. Yet to many in Generation Z, Facebook is "old school" and something beloved of their parents. Instagram is still the most popular social app for influencers and sharing images. YouTube still rules for long-form video, with TikTok rapidly taking the lead for short-form video. WhatsApp has grown in popularity for messaging in recent years.
What's the next big thing in social media?
It is also challenging to determine one next big thing in social media. We have looked at a range of possibilities in this article. Some of these include:
- Local targeting will become more prevalent
- More brands will incorporate social listening into their strategies
- User-generated content will continue to be popular
- The rise of social media communities
- Ephemeral content will keep gaining popularity
- Niche social platforms will perform well
- Instagram will remove likes
- Social commerce will expand
- Video content will dominate
What is the #1 social media app?
Facebook still has the most users of any social app, up to 2.6 billion users. However, just because many Millennials and Generation Z have Facebook accounts, doesn't mean that it is their #1 social media app. YouTube is still the most popular app for video. WhatsApp comes third, placing it ahead of Facebook Messenger (fourth overall) for messaging. Instagram is the top app for visual content and is beloved by the younger generations, who have also pushed TikTok up to 800 million downloads.
What was the first social media platform ever?
As "social media" is a relatively recent term, it can be tricky to determine the first social media app. One of the first was SixDegrees.com set up in 1997, where you could create a profile page, have lists of connections, and send messages. AmIHotorNot.com encouraged users to submit photos of themselves so others could rate their attractiveness in 2000. In 2002, Friendster let you create a profile, include "status updates," and reveal your mood. By 2003, MySpace had arrived, with 25 million uses by 2005.