A skincare product recommended by a lifestyle blogger you follow. A new yoga mat recommended by the yoga teacher you watch online. Vitamins, hand-picked by a mommy blogger you read every week. What do these have in common? They all come from people in your online circle.
Most people are statistically much more willing to buy products and services when they come recommended from a friendly face, like an influencer you follow on social media or one of your friends. That's because customers value advice from people in their wider circle instead of brand-based advertising on TV or in a magazine.
That type of advertising is called influencer marketing, and more than 60% of marketers nowadays will work with at least 10 influencers on every marketing campaign to help boost their reach.
Influencers are well-trusted and well-liked by their followers, and for many businesses, they can help convert followers into loyal customers - especially if it's done the right way. That's why so many marketers are shifting to include influencer marketing in their strategy: results.
The first step to influencer marketing? Finding the perfect influencer for your brand and your product. You can't just pick any random influencer. You want someone authentic who might use your product normally. For example, if you sell healthy food products, you might want to target fitness influencers. This is one of the most important parts of a good influencer collaboration, because it makes it seem authentic.
But once you have found some potential influencers in your field, what then? Influencer marketing isn't as straightforward as it sounds. What kind of campaign should you set up? What type of campaign will work best for your product and your company?
When setting up an influencer marketing collaboration, the easiest way to find out what might work for you and what types of campaigns you might want to build for your product. Here are different examples of influencer collaborations to better help create your own campaign through influencer marketing.
---
6 Tested and True Types of Effective Influencer Collaborations:
---
Influencer Marketing: The Dos and Don'ts
For many businesses, influencer marketing may be a new concept. For users not native to Instagram or other social media platforms, it's important to be aware of certain dos - and donts - of influencer marketing on social media.
Here are some tips to stay on track:
Find the right influencers: target influencers with similar interests and values to your own brand, to better help grow your brand. And don't just target influencers with big followings, either. To better target relevant influencers, use platforms like Fourstarzz Media to help discover relevant influencers.

Don't pitch right away: Focus on interacting with influencers first, and establishing a real connection. You can better get to know how the influencer does marketing and works with influencers, and then tailor your pitch to your influencers. Establishing a real, genuine connection with the influencer will lead to a much better connection.

Tailor your pitch: When you do write a pitch, make the pitch more personal. That means using their first name, referencing their past work, and using examples of things you may like about them. Keep your pitch short, simple, and to-the-point.

Offer fair compensation: when you make an offer, make sure it is fair. Many influencers want to see you value their efforts. Compensation will depend on a variety of factors, including follower count, engagement numbers, turnaround time, campaign complexity, and sales.

Be specific: Make sure the guidelines are specific and clear to make sure everything is straightforward. Influencers want their creative freedom, so it's important to strike a balance between giving the influencer creative freedom and defining your boundaries. Influencers are more likely to work with brands who give them more creative freedom.

Give them time: Make sure to give the influencer plenty of time to handle the campaign on their own time, with enough time to think up ideas.

Build an influencer collaboration agreement: An influencer collaboration agreement, or contract, is essential. Make sure to cover potential future disagreements, like who owns the content rights, expectations and delivery on the collaboration, and more.

Don't expect immediate return: One of the most important things to remember? A good collaboration will take plenty of time to pay off.
---
The Most Effective Types of Influencer Marketing
Take a look at some of the most popular types of influencer marketing campaigns to inspire your own campaigns.
1. Sponsored Social Media Content Collaboration
Sponsored social media content is perhaps one of the most common types of influencer collaborations - hence the placement on our list. You've likely seen it before: an influencer posting on their social media as an #ad or #sponsored content to promote your brand. It's also a fast and effective way to get eyes on your product or service, if done right.
Start by target influencers with similar interests and values to your own brand, to better help grow your brand. And don't just target influencers with big followings, either. To better target relevant influencers, use platforms like Fourstarzz Media to help discover relevant influencers.
For the actual campaign, you'll need to define content guidelines and proper campaign objectives to better explain what you want from your side of the sponsored content. In exchange, the influencer will create content for you and post it to their feed - for a price.
Most of the sponsored content is now done through Instagram, primarily because of the app's popularity. You'll see most of the sponsored content on Instagram feed and stories and even IGTV.
Keep in mind when planning your strategy here that the best option for your campaign is to work with multiple influencers all with a similar aesthetic and theme. That way, you're increasing the amount of people who will see your campaign. Some influencer platforms will even allow you to pitch to multiple accounts at once.
---
2. Sponsored Blog Posts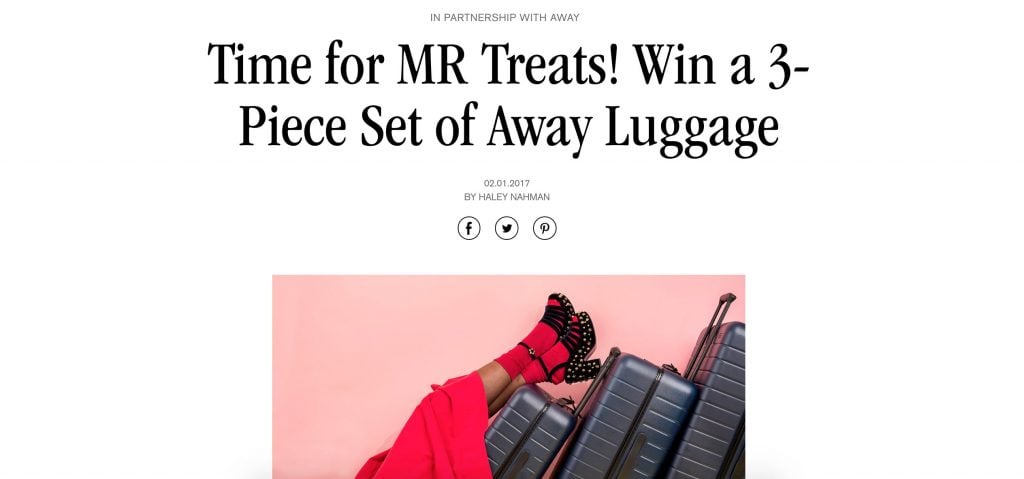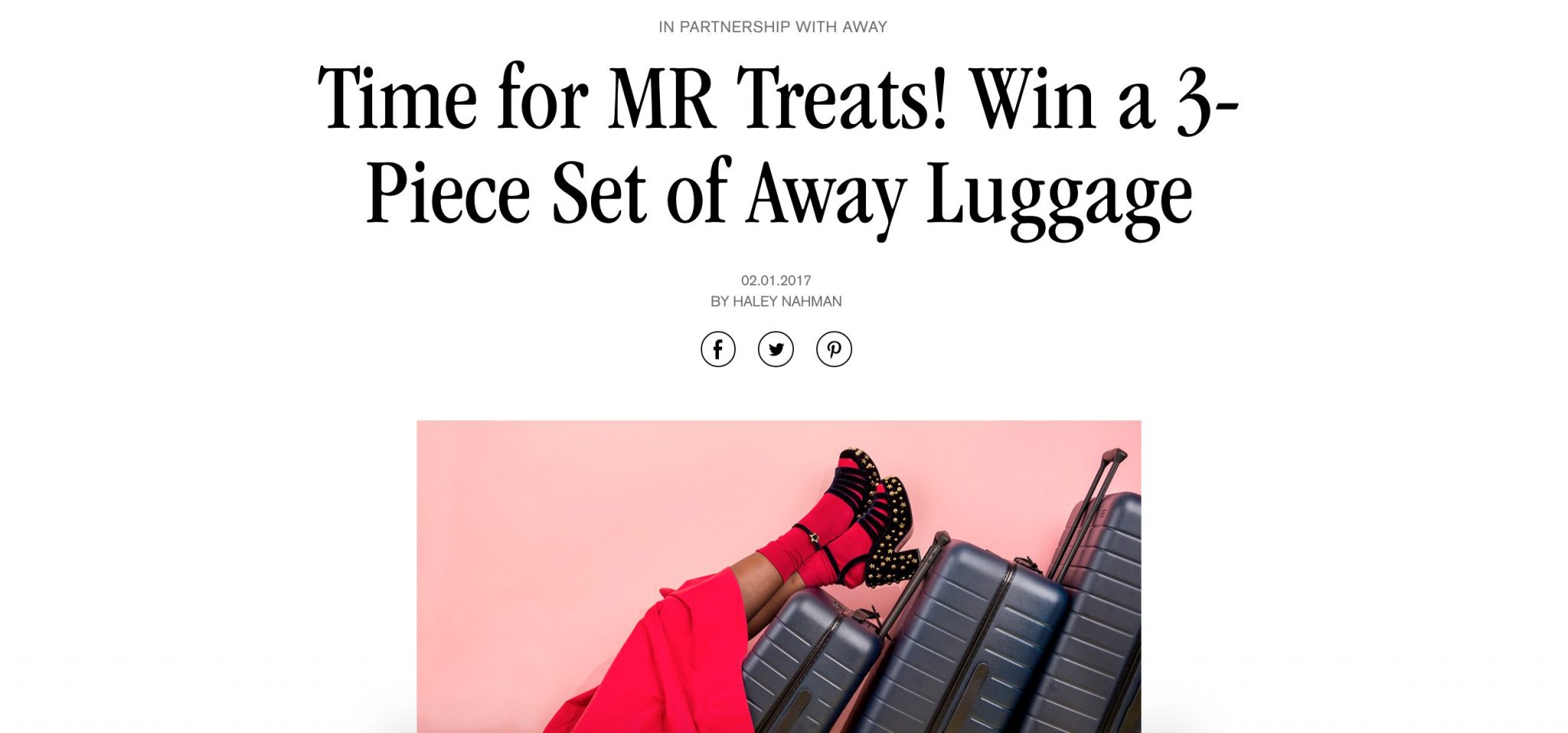 Sponsored blog posts are another way to get your content - as you want it to be seen - in front of an audience online. With sponsored blog posts, you will pay an influencer or make an agreement with the influencer to post your content on their platform. Blogs can be one of the most trusted types of information online - and that's why brands are turning to them to take advantage of their audiences.
There are two types of sponsored blog posts, for the most part:
A dedicated post on the influencer's site, which revolves exclusively around your brand, its products, and its services. The content may also include a discount code, or a giveaway, to make it more attractive.

In another type of post, you can request the blogger mentions your product or services in a round-up of similar products or services, like a top 10 list, or something similar. The blog will include a number of other businesses as well.
Sponsored blog posts usually work on a fixed compensation system, where you will pay a flat fee. In some cases, the influencer might even offer to write the post or edit it to work better with their site. You can also sweeten the deal, and offer freebies like a free product or something similar.
When you work with bloggers, it's important to pick someone who aligns with your brand's values and values. It ensures you have a good foundation and the right fit for your brand, to result in higher engagement. The collaboration should be relevant to the influencer, and the offer should be competitive.
In addition, keep in mind that blog posts will take time to write. You'll need to send high-res images as well to use on the website and social media, as well as a custom discount code for the post to drive sales and better track your campaign.
---
3. Guest Blog Posts
Guest blog posts are a unique way to take advantage of influencers and build content for your native site. With guest blogging, you will need to start by identifying a special set of influencers (in your niche) who have their own blog or website with a high Domain Authority.
When you work with bloggers, it's important to pick someone who aligns with your brand's values and values. It ensures you have a good foundation and the right fit for your brand, to result in higher engagement. The collaboration should be relevant to the influencer, and the offer should be competitive.
Once you identify the influencers, work on figuring out whether they even do guest blogs on their sites. If they do, the best way to proceed is pitching them guest post topics that would match their same topics.
If the influencer agrees to guest blog posts, it's your job as a business to write the influencer an interesting and well-written post that works with the style of their blogs. You'll want to sneak in some links back to your website, of course, but make sure that you don't make it look too promotional or spammy. You want to make it more in line with an informative piece.
When the piece goes live, oftentimes with a partnership disclaimer, you can engage with the guest bloggers' followers and commenters on the blog post and social media and help answer questions, direct them to your site, and more.
---
4. Brand Ambassador Programs
Brand ambassador programs are one of the most popular types of influencer collaborations, and for a good reason. Brand ambassadors will use your product or service for a long period of time (or an ongoing basis, depending on the agreement), and promote the product online.
Companies will pick brand ambassadors to share daily, weekly, or monthly posts about your brand product or service. That might also mean showing up at company events, sharing freebies, hosting giveaways, and more.
Brand ambassadors will become the face of the company, in a way, and better promote the brand. Before you jump at the opportunity to have a brand ambassador, keep these points in mind:
It's best to propose a brand ambassador relationship only after you have a relationship with the influencer and understand how they will interact with your product in other ways.

Make sure your beliefs align with the influencer's beliefs. It's important to make sure the aesthetics and values align to ensure a more seamless collaboration.

Develop clear guidelines to ensure there is no confusion or future disagreements. In many situations, it's best to create a plan for all online and offline promotions

Communicate regularly with your influencers to get updates

Brand merchandise is a big part of your collaboration. Don't just send products - send merchandise as well! Make sure to share any merchandise, samples to share at local events, and anything else that might make your influencers more effective.

Set up a custom discount code for your influencers to both track their progress and encourage customers.
---
5. Gifting Items
You may have seen influencers show off their gifted products on social media. Gifting items for free is a popular technique by many companies to get their products in front of more eyeballs. It's not free to you, of course, but you only pay for the cost of the product - and nothing else.
Publishing companies have been using the gifting technique for years and years to sell their books - and it works! Other companies have found success with gifting, too. SkinnyMeTea gave away lots of their products to influencers, who later posted about them.
One thing to keep in mind with gifting: gifting a product, for free, does not mean that the influencer has an obligation to post about your product. In fact, in many situations, influencers might not post about your product, especially if it's not relevant to your brand or if the product isn't good enough.
If the product really isn't good enough, the influencer might even be upfront and honest and may trash talk your product.
The best advice? Gifting works best when you target the right influencers with similar values. You should try and build a relationship with them first, through commenting or sharing their content.
---
6. Takeover Options
Takeovers are another popular option for brand collaborations - with much less commitment than something like a brand ambassador program. Having an influencer take over your account may not seem like something that would benefit you right away, but it's much more effective than you think.
As a business, you constantly strive to create social media content for your networks. Instead of constantly trying to create new content, you can work with an influencer to create your content. During a takeover, the influencer will create and post content on your behalf.
Takeovers work well because the influencer will produce interesting and relevant content for your brand - and even drive their followers to your page.
Before jumping to do a takeover, keep these points in mind:
There are two ways to get into a takeover: a full account takeover, where the influencer will have complete access to your account, or a partial takeover, where the influencer will send you the content and you post on their behalf to your account.

When picking an influencer for your takeover, pick someone who you have work with before and someone you trust.

Choose the appropriate time frame for your takeover. Takeovers can last a day, a week, or longer. The time frame will depend on the campaign ideal, strategy, and your influencer.
---
Conclusion
No matter the type of collaboration you pick, it's important to find the right influencers for your products. Taking the time to pick the best influencers for your brand, outline clear guidelines, and giving the influencer space to work their magic will build the best possible influencer collaboration possible.