In our previous article, What is Influencer Marketing, we discussed how influencers, unlike celebrities, can be found in any field. The key to somebody being an influencer is that they have a large following on social media and that they regularly engage with their following. Of course, quite a few traditional celebrities are also social media influencers.
There are influential people in just about every industry. However, because they are generally not household names, you will need to search to find who these people are. They are often relatively easy to find, as they have hundreds of thousands, often millions, of followers on a particular social media platform. The different platforms have tools to help you in your influencer search … some better and more sophisticated than others. There are also quite a few specialist third-party influencer search tools, some of which are mainly focused on corporate agencies and large enterprises. We have trawled the net and come up with the best options for you to try out.
---
Summary
---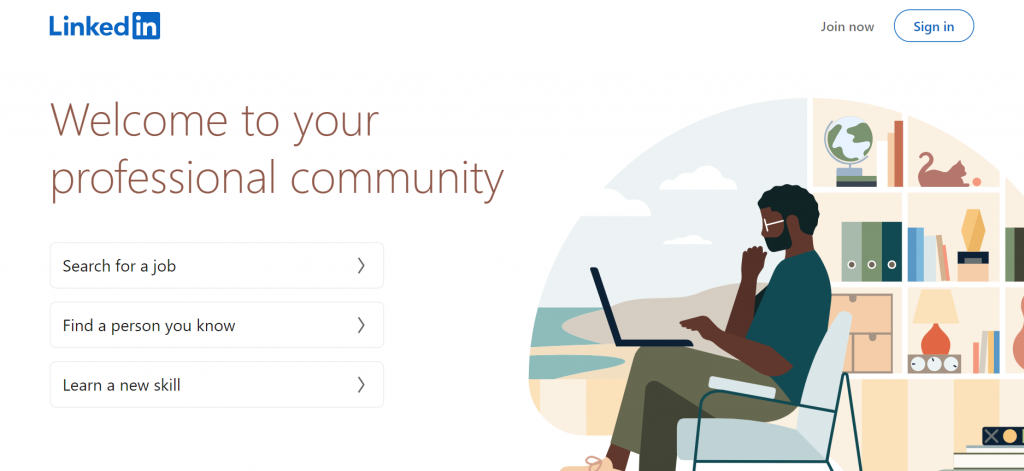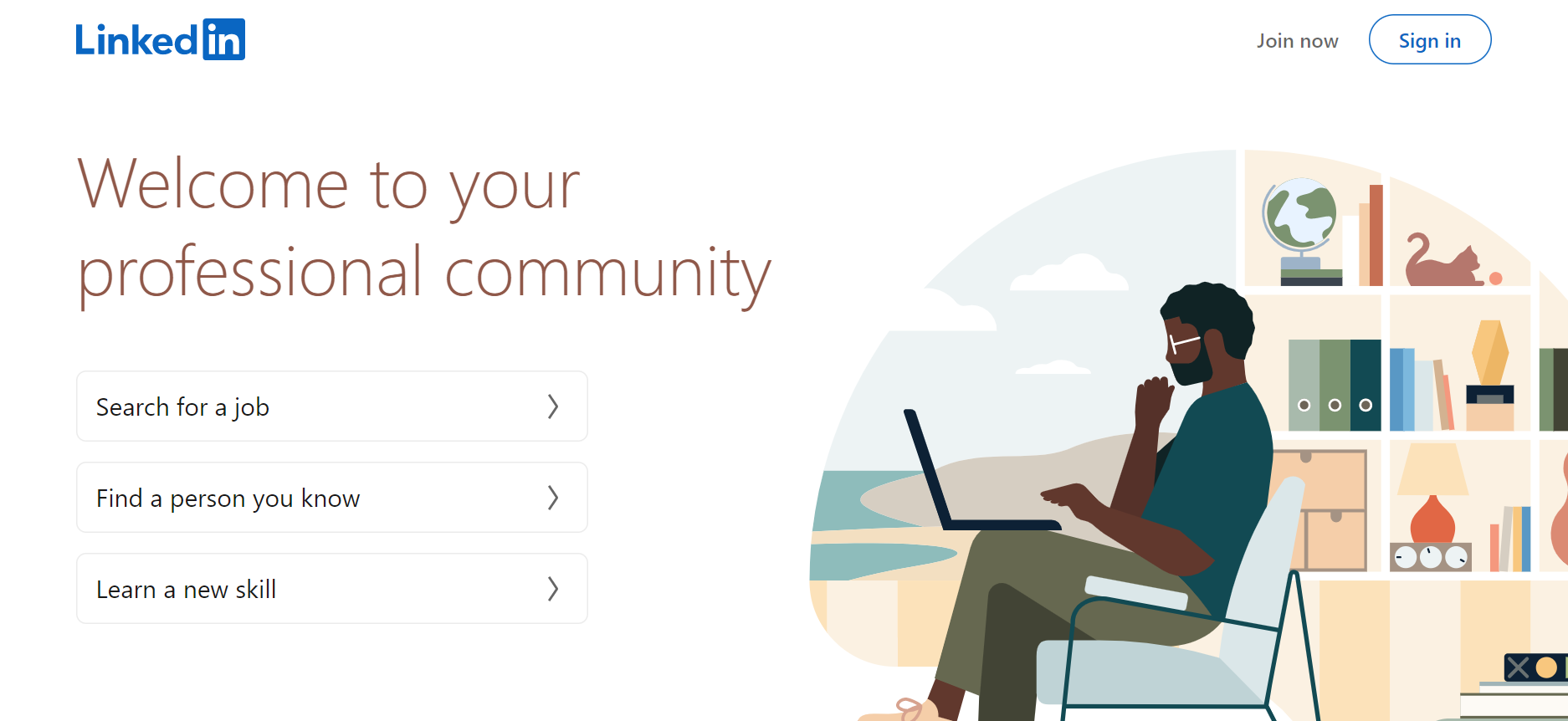 If you think about it, LinkedIn is perfect for connecting to influencers in your industry. It is virtually designed for that task. A way to search for them is to type your industry name in the LinkedIn search box. You can narrow your search by selecting People and then 1st or 2nd Connections. You may also choose to filter by other criteria, such as Location.
You may find that you come up with a surprisingly large number of 1st and 2nd-degree connections in your industry. Take a close look at each one, and put together a list of those potential influencers who you feel are worth contacting.
You will need to try some icebreakers to begin conversations with them - they are unlikely to respond well to unsolicited cold calls. You could begin your LinkedIn conversations by
Liking their shares and posts
Messaging them about their content. Make sure, however, that you are specific and add value with your message – there is no point simply telling them "Good post!" You need to start a genuine conversation with them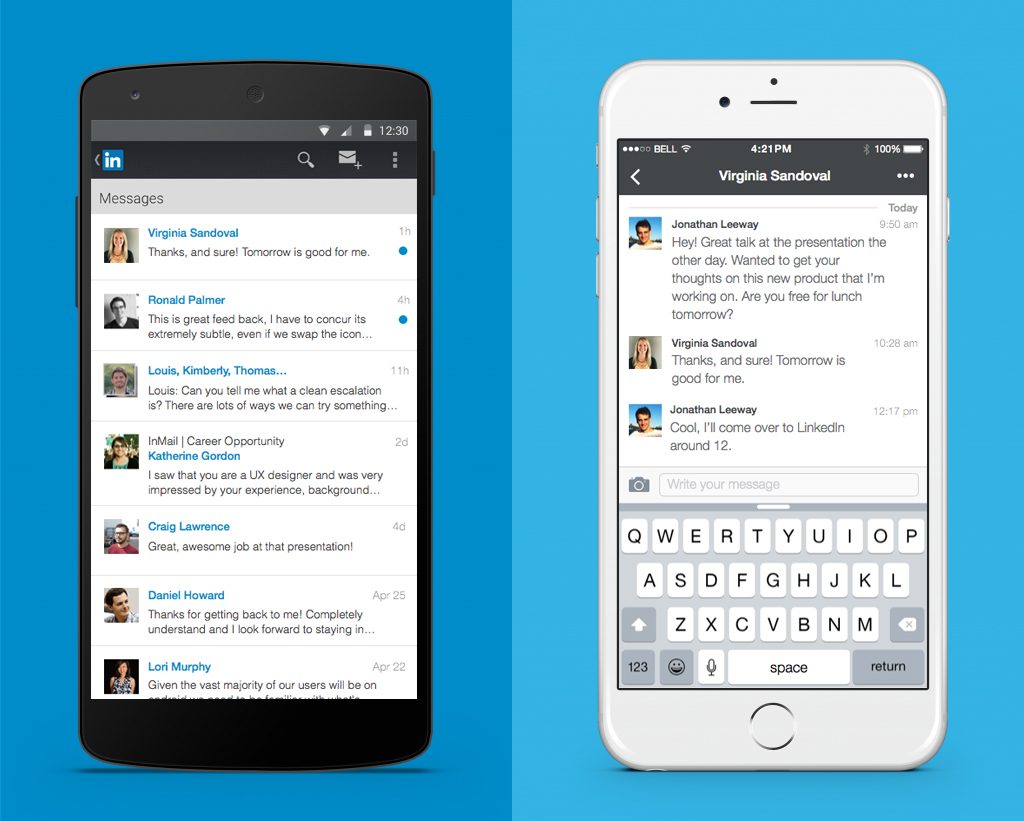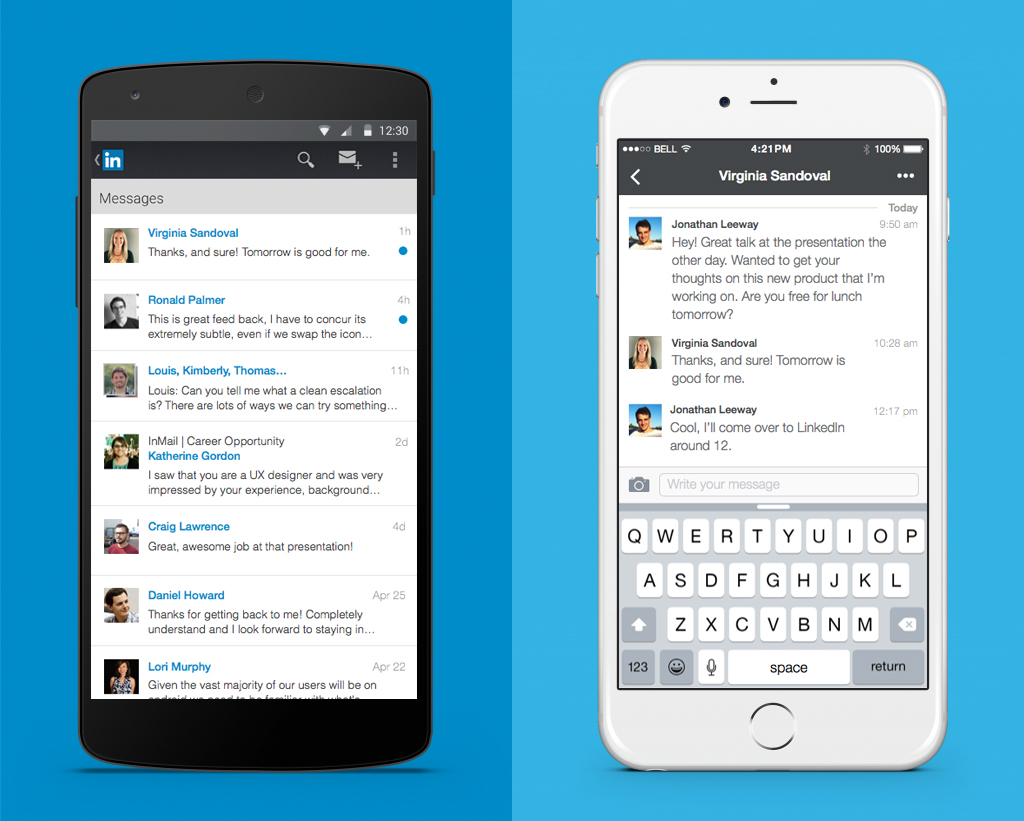 Joining a LinkedIn group they are in, and interacting with them in the group
Once you have got to the point where they recognize your name as somebody who provides value, you should be able to ask them for a moment of their time to discuss your content or whatever it is that you want to share with them.
---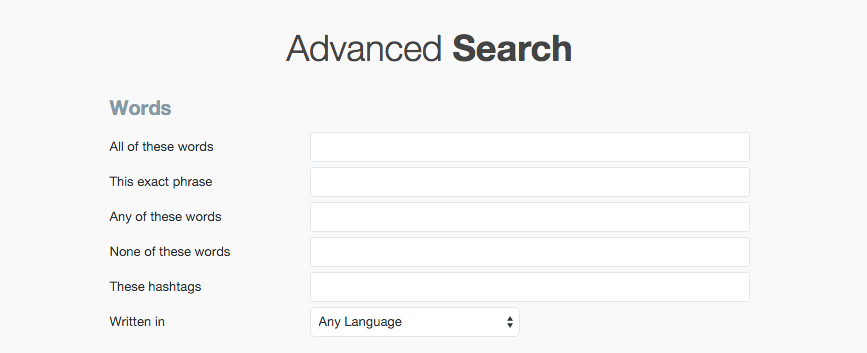 Followers: Following ratio should be in the range of 0.7 to 2.5
Twitter is a particularly useful platform to find and make contact with influencers. Indeed many of the other ways tools for influencers listed here focus on providing a more efficient way to find Twitter influencers.
Twitter takes good notice of the types of people you follow and suggests further followers it feels you may be interested in. Of course, if you already know people who you may believe could be an influencer in your industry search for and follow them. If you retweet and like enough of their posts, they will hopefully follow you back.
If you search by topic, one of the options you can choose (hidden under More Options) is Accounts. This lists all Twitter accounts that mention that topic in their bio. The more influential Twitter accounts tend to be listed higher up the page. You can click on a person's profile to see his or her Tweets, Following, Followers, and Likes. Influential tweeters usually have quite a few followers (in at least the 10Ks, depending on how niche the industry is), along with a high number of Likes. You want them to have reasonably high Following numbers, to ensure that they are not simply a broadcaster of their own material. As a guide, their Followers: Following ratio should be in the range of 0.7 to 2.5, if you want there to be a good chance that they will share your material.
You can refine your searches further by using hashtags or by doing an Advanced Search, which provides you with a Twitter's more powerful search engine.
Once you have built up a collection of influencers, it is useful to place them all into a private Twitter Group. That way you can see all of their Twitter activity combined. You can also see what is happening in your influencers' lives and tailor how you approach them to reflect their lives.
---
Hey Press is a searchable database of tech journalists. If you are in the tech sector and are looking for some form of media coverage, you can find the contact details for journalists from many organizations, including the Daily Mail, Huffington Post, Tech Crunch and The Guardian.
You simply enter the tech niche you are interested in, for instance, "facial recognition," and Hey Press returns a list of journalists who have written recently about that topic.
They also provide a link to the article, so you can see if they write in a way that would be useful to you.
Hey Press is particularly aimed at startups looking for press coverage. It provides journalist details for specialist start-up publications, local press, and industry niche news. The website provides helpful dos and don'ts on how to pitch your news to the listed journalists.
Hey Press lists up to two relevant journalists per search on the free plan (without providing any contact details).
It has plans priced from $15 per month, where it will provide you with many more journalists, including their relevant contact details.
[ebook title="How To Measure Influencer Marketing ROI" text="The Complete Brand Marketer's Guide" button="Get The Free eBook" img="https://influencermarketinghub.com/wp-content/uploads/2016/11/img_bg_1.jpg"]
---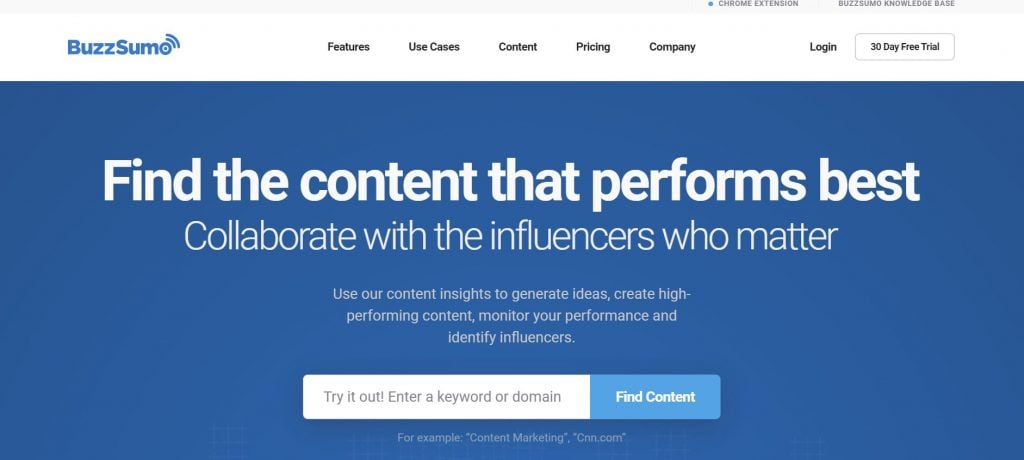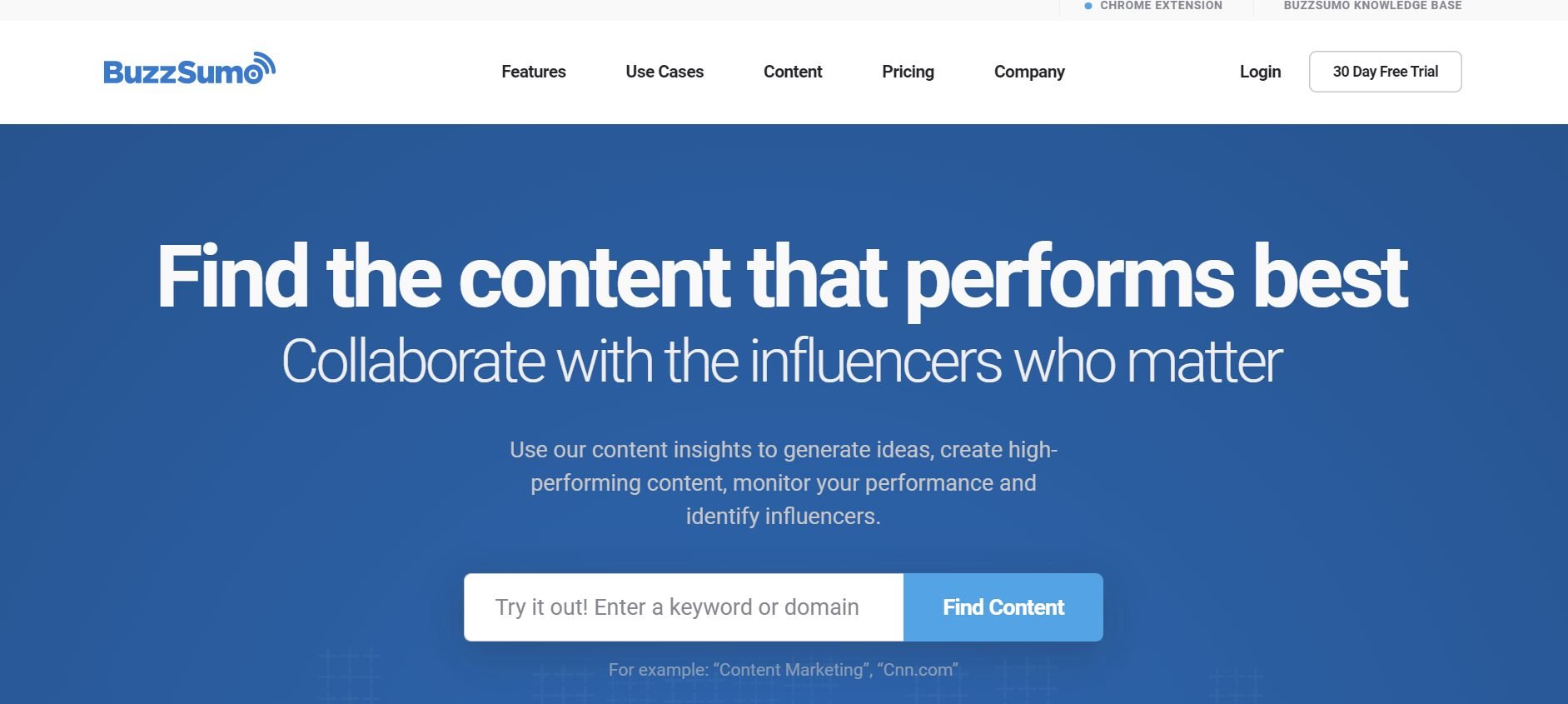 Don't automatically go by Number of Followers. You do not become an influencer by simply having lots of followers
BuzzSumo is renowned as a social influence tool and recognized as a leader in the content marketing industry. You can use BuzzSumo to work out what content works well for any topic, and you can even see what has worked for your competitors.
BuzzSumo is for more than just determining the type of content that works with your (or your competitors') followers, however. It also has an Influencers and Outreach section to help you find, analyze and follow influencers. You choose a topic and BuzzSumo provides you with a list of influencers in that topic. You can choose to display this list by Relevancy (the default ordering), Page Authority, Domain Authority, Number of Followers, Retweet Ratio, Reply Ratio or Average Retweets.
Don't automatically go by Number of Followers. You do not become an influencer by simply having lots of followers, otherwise, those people who buy followers would have recognition. The other factors are important too, particularly the retweet ratio. It doesn't matter how important the person is, they will unlikely be of much benefit to you if they don't retweet your content.
For instance, if you have written some content relating to leadership, you might want to see who is influential in the leadership domain. When sorted by Relevancy, Buzzsumo ranks Dan McCarthy (@greatleadership) as the most influential blogger/influencer on the topic. However, he only has a retweet ratio of 1%, compared to second-placed Michael McKinney (@leadershipnow) whose retweet ratio is 15%. This means that you would be far more likely to have quality content shared by Michael McKinney.
You can search for Top Authors in BuzzSumo's Content Analysis section. You can make this search by topic or domain. For instance, if you search for the top author on the topic of "leadership" you see that the Harvard Biz Review has published 570 articles, which have been shared 5,129 times, with 2,923,443 total shares. In this case, the highest ranking individual author with a known Twitter account is Lolly Daskal (@lollydaskal) who has had 197 articles published, averaging 8,117 shares, totaling 1,599,125 shares. If you could get her to share one of your posts, it would certainly become very visible to a wide audience.
---
Klout
Klout attempts to rank everybody online by giving them a social media influence score between 1 and 100, i.e. Klout shows how much online clout somebody has. They claim to have provided a score for more than 620M+ users.
Therefore the more influential somebody is, the higher their Klout score is. Barrack Obama, for instance, has a Klout score of 99 and Justin Bieber comes in at 92. This doesn't mean that these people with high Klout scores are particularly accessible, of course. You would be very unlikely to get Justin Bieber to retweet about your product – but if he did, a huge number of people would see it.
It's important to realize that Klout tries to measure your influence, not your activity. You might tweet 100 times per day, but if nobody interacts with you, there will be little if any improvement in your Klout score.
The average Klout score is 40, and those with 63 or higher are in the top 5% of social media users.
You can limit your search for influencers to be from a particular niche. Type the topic into the search bar, and Klout will return a list of content on that topic. It will also show a Features Expert (randomly picked from those with high Klout scores who have talked about the topic in social media) and a list of 10 Top Experts (those with high Klout scores who have created compelling content on the topic).
It must be acknowledged that Klout has struggled to keep up with changes in the social media world, for instance, it ignores more modern social networks like Snapchat, as well as blogs outside of Blogger and WordPress.com. If Klout were to score itself, its own influence would probably have fallen over the last few years.
---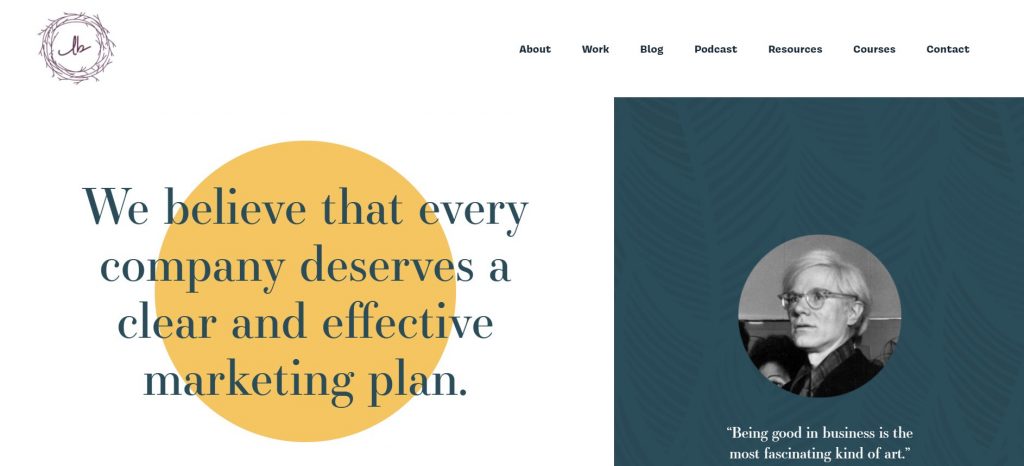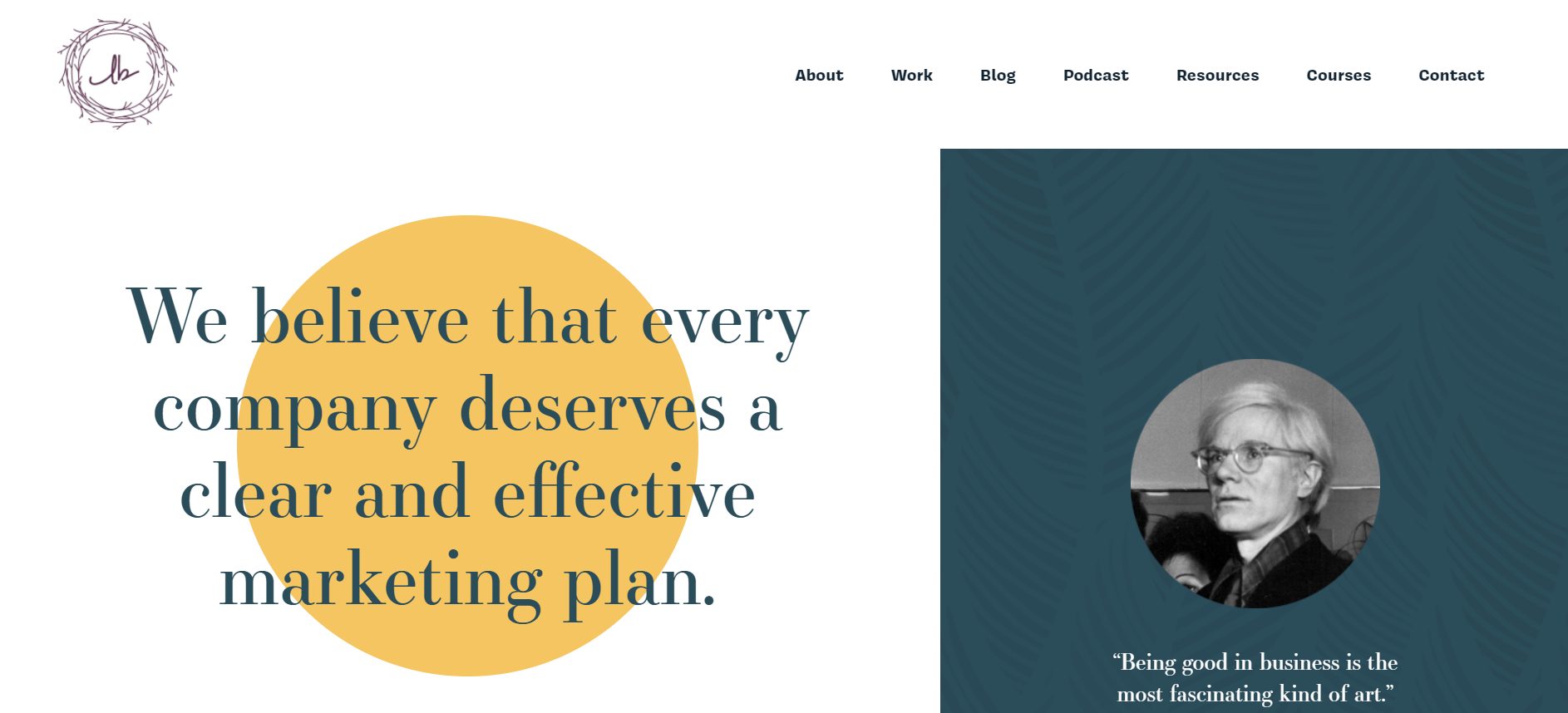 One specialist product designed to help build connections with influencers is the Little Bird Marketing Platform. This focuses on Twitter and helps you to identify influential networks and communities.
You create a network or community of people based on a topic, hashtag or keyword. It helps you to find the key influential people in this network or community; people who present and share the content of that group's members well. It is particularly good for visual thinkers, as you can clearly see how members in different communities cluster together. It even allows you to segment your communities in many ways, including geographical location. This makes it particularly easy to find influencers on your topic, based in a particular region.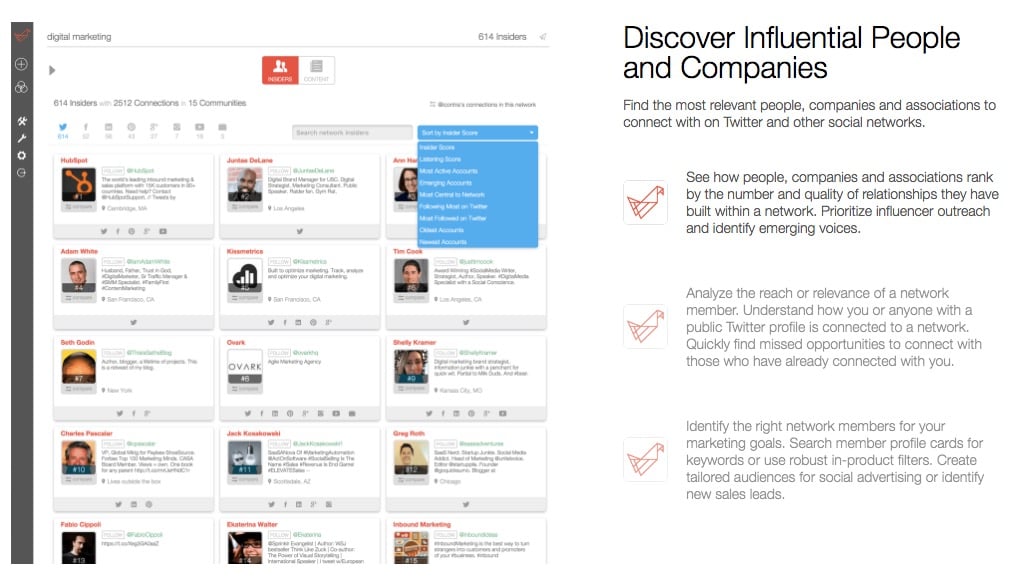 Little Bird provides you with a great deal of data, helping you to decide what are the most important factors to you are as you create your influencer lists, looking at both number and quality of relationships. It can spot missed opportunities, where influential people have linked to you, but you have not linked back to them. Most importantly, it helps you identify the best network members for your marketing goals.
---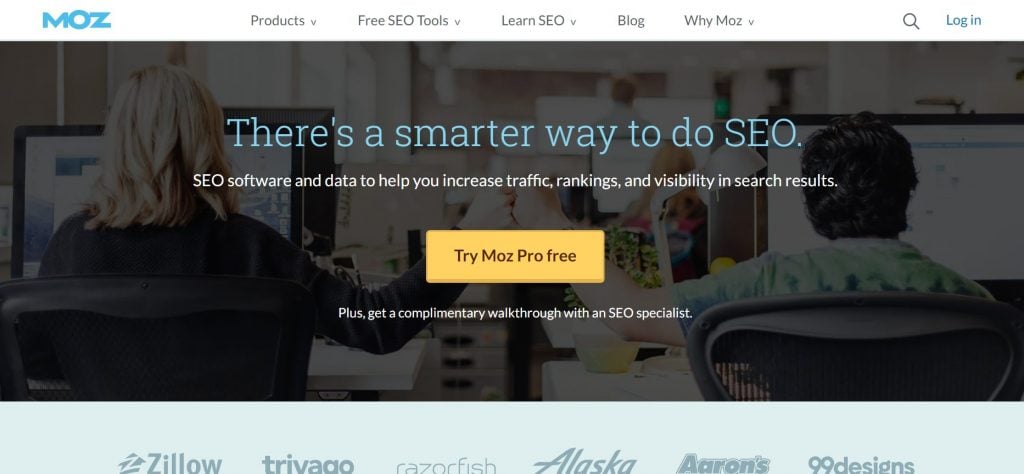 If you use Moz for your SEO purposes, you have the option to install a Chrome plugin, MozBar. This provides you with a range of SEO stats for any web page you visit. These include Moz's Domain Authority (DA) and Page Authority (PA) scores, link metrics and quite a few other statistics. The free version provides a subset of these statistics, with extra data being made available for those who have a paid Moz subscription.
If you are looking at a number of websites for potential influencers, you can use the Mozbar to determine which of these sites actually have authority. A blogger, for instance, may appear to be influential on Twitter because he or she has lots of followers. You could then go to their website and see exactly how much Domain Authority their blog truly has (the higher the DA number, the better). Likewise, you can check the true influence of a company website by its Domain and Page Authorities.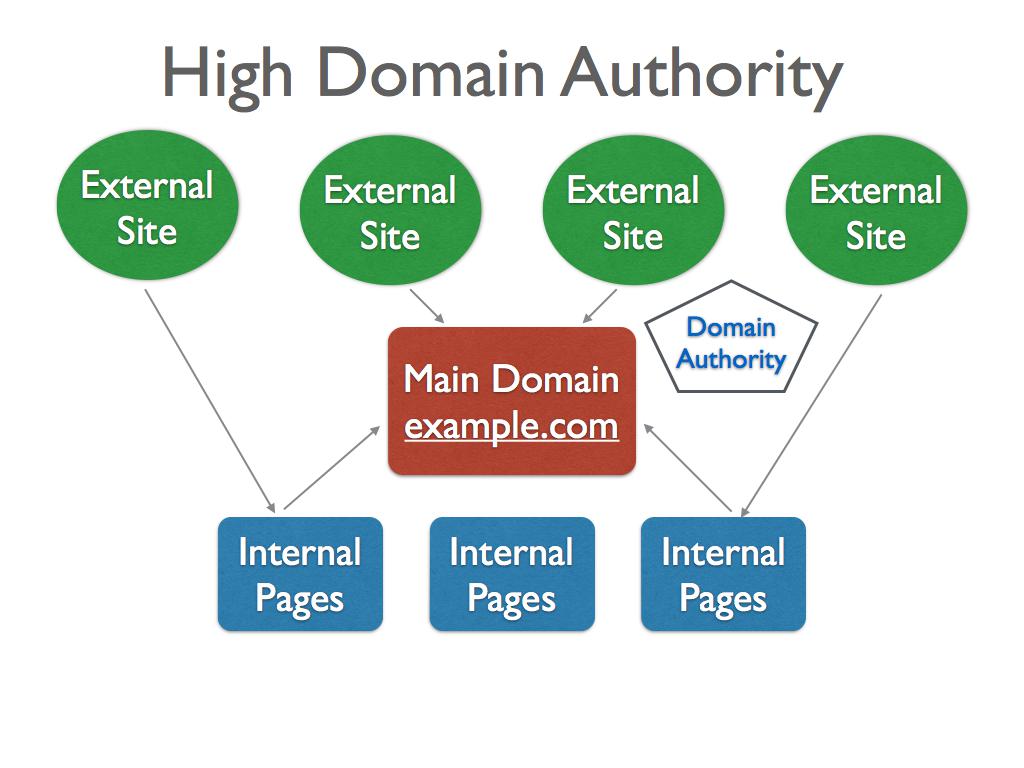 This is particularly useful if your aim is to find influential partnerships to help your site's SEO. A backlink from a site with a high DA will have far more impact on your own search engine rankings than a link from a site with low DA. Perhaps even more importantly, the MozBar shows a Spam Score. Clearly, you should opt for sites that the Moz Bar shows as having a low Spam Score.
---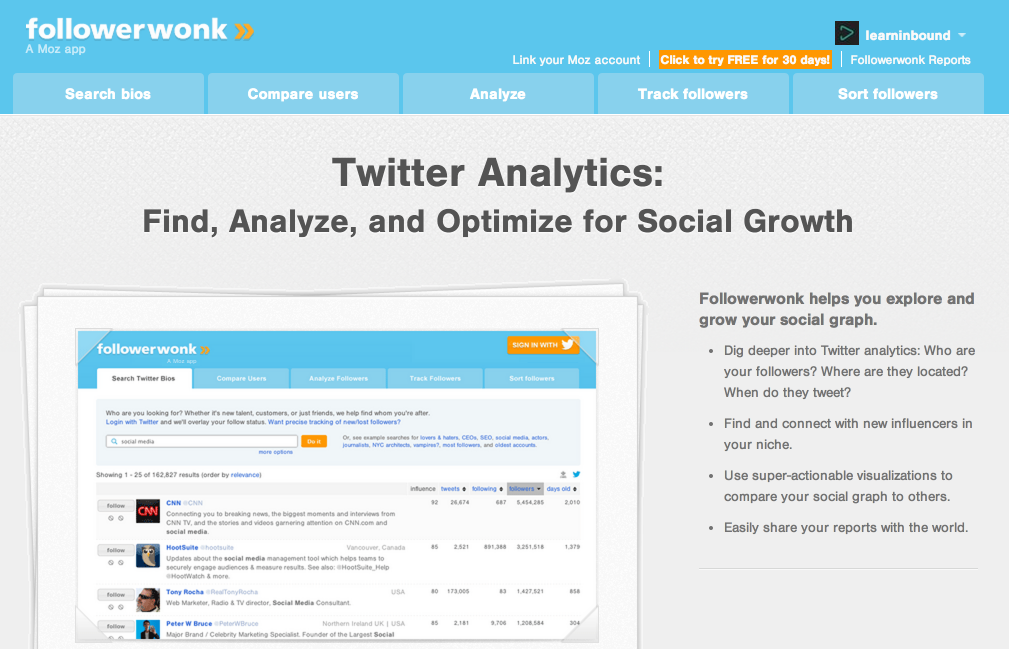 Another useful Moz product is Followerwonk. This is Moz's specialist Twitter Analytics app. Among the uses of Followerwonk is that it has a supercharged search engine that makes it easier to find influencers than it is on Twitter itself. You can search Twitter bios to connect with anyone. It also allows you to take a close look at your followers, segmenting them in a variety of ways, including geographically. You can compare your followers (and those whom you follow) with those of your competitors, friends and industry leaders.
---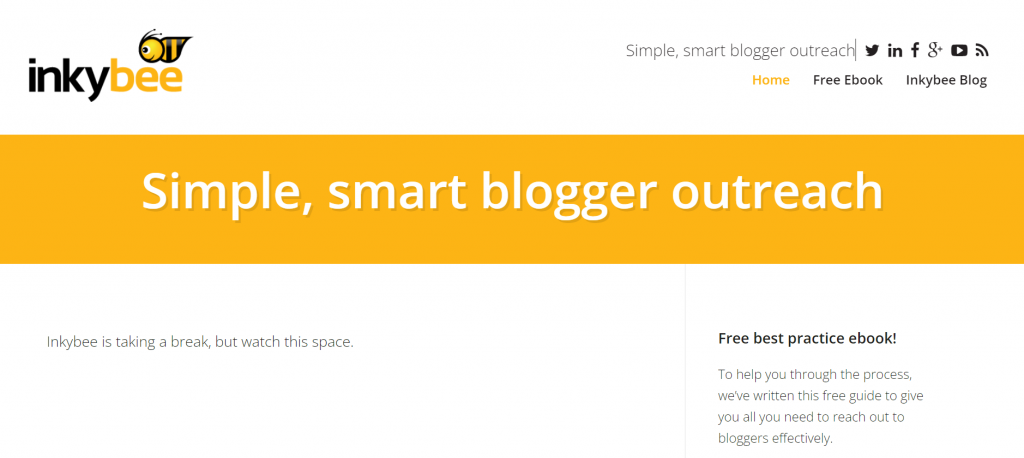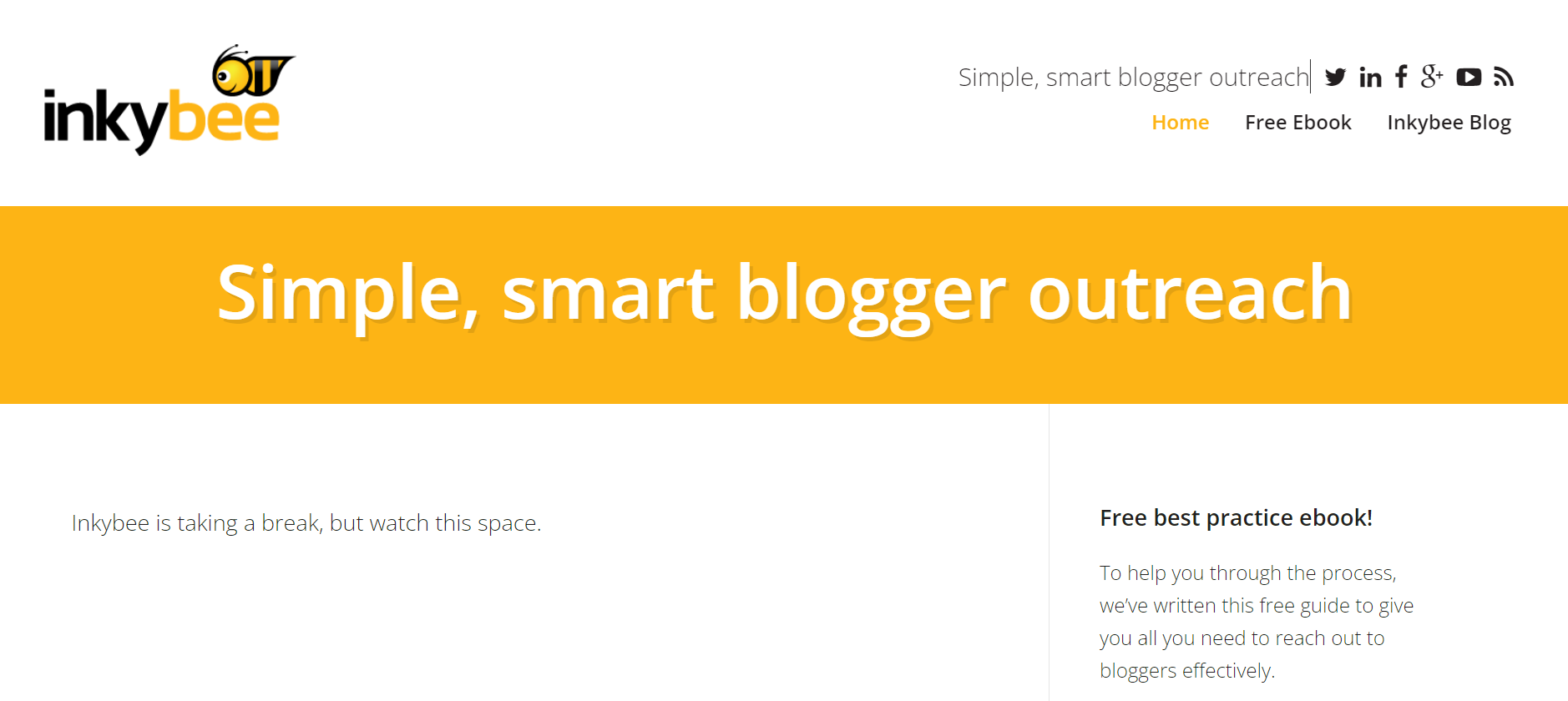 Inkybee is a suite of blogger outreach tools designed to provide a complete outreach campaign for professionals in digital marketing, social media marketing, public relations and SEO, although there is a $79 per month In-house Team plan for individual users. There is a 14-day free trial for those who may have a one-off need for Inkybee's features. The aim of the suite is to find suitable relevant, influential blogs that you can reach out to publicize your clients' work.
Among all of its, features Inkybee has a strong set of research and discovery tools to help you find the most influential bloggers, with a powerful search engine. It has a good hit rate in determining the most relevant influencers. It also includes Twitter Influencer Analysis to find the influencers among the followers or friends of any Twitter profile.
---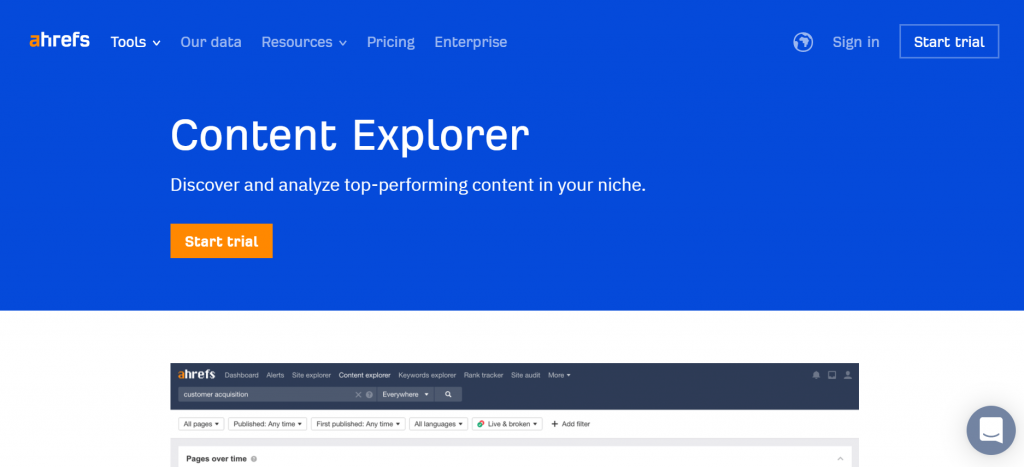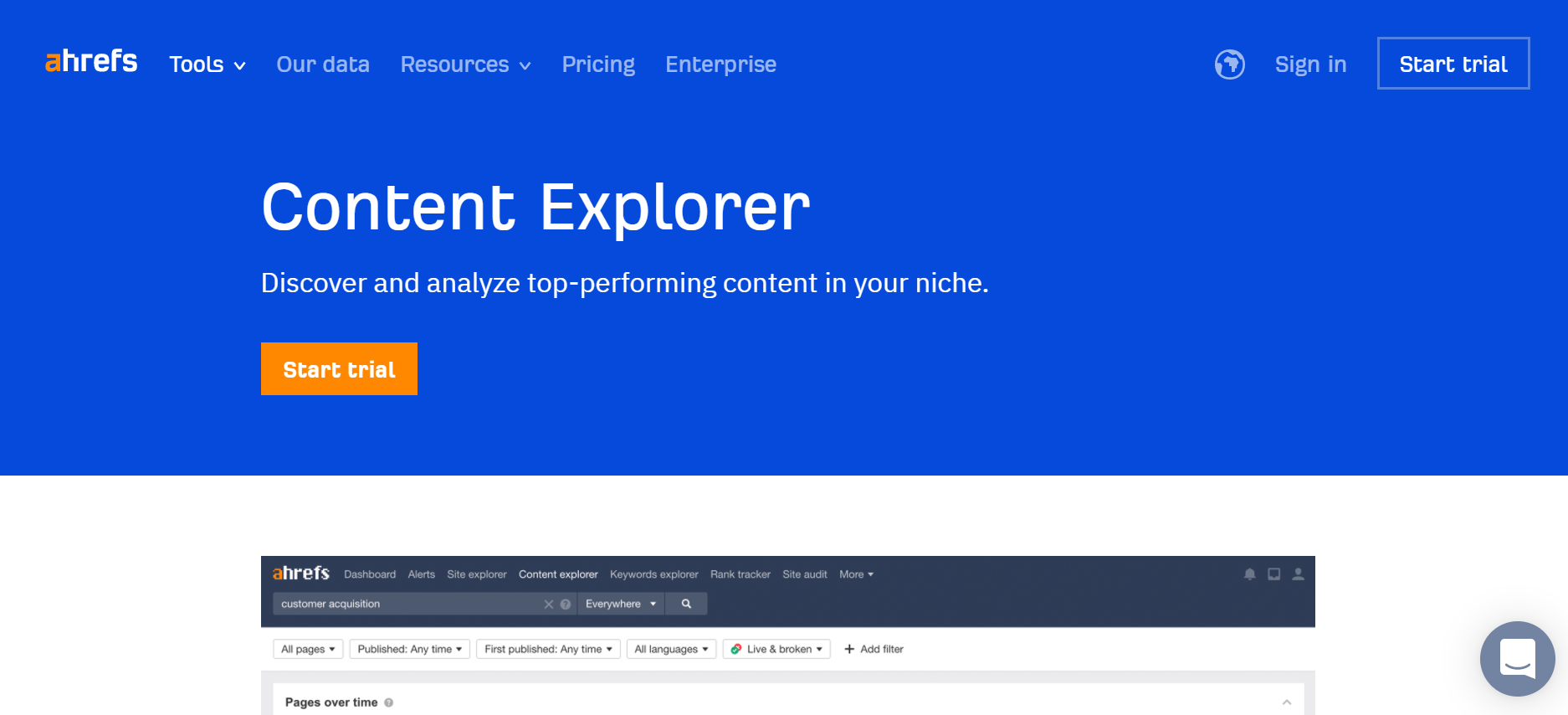 Ahrefs Content Explorer that focuses on finding the most popular content on any topic.
Ahrefs is another SEO toolbox, with a particular emphasis on link research. They do have one tool, Ahrefs Content Explorer that focuses on finding the most popular content on any topic. In this sense, it is like Buzzsumo, in that it will provide you with the most popular articles on a topic, based on social shares and the number of backlinks the article generated. You can then dive deeper into each content piece, looking in detail at where it gained its traffic and social shares.
This may not directly find influencers for you, but it clearly shows what are the most popular websites for any particular topic, as well as giving you potential ideas for content themes that have been proven to interest people.
Another Ahrefs tool is their SEO toolbar which, like Moz's MozBar, can provide you with information about the domain rating of any particular website. As with Moz's product, you can use Ahrefs' SEO toolbar to determine just how relevant and influential a particular site is.
---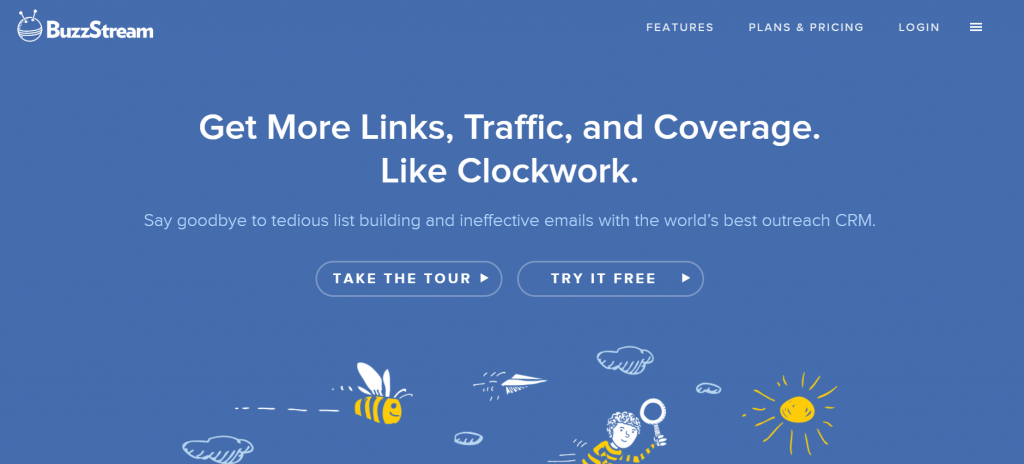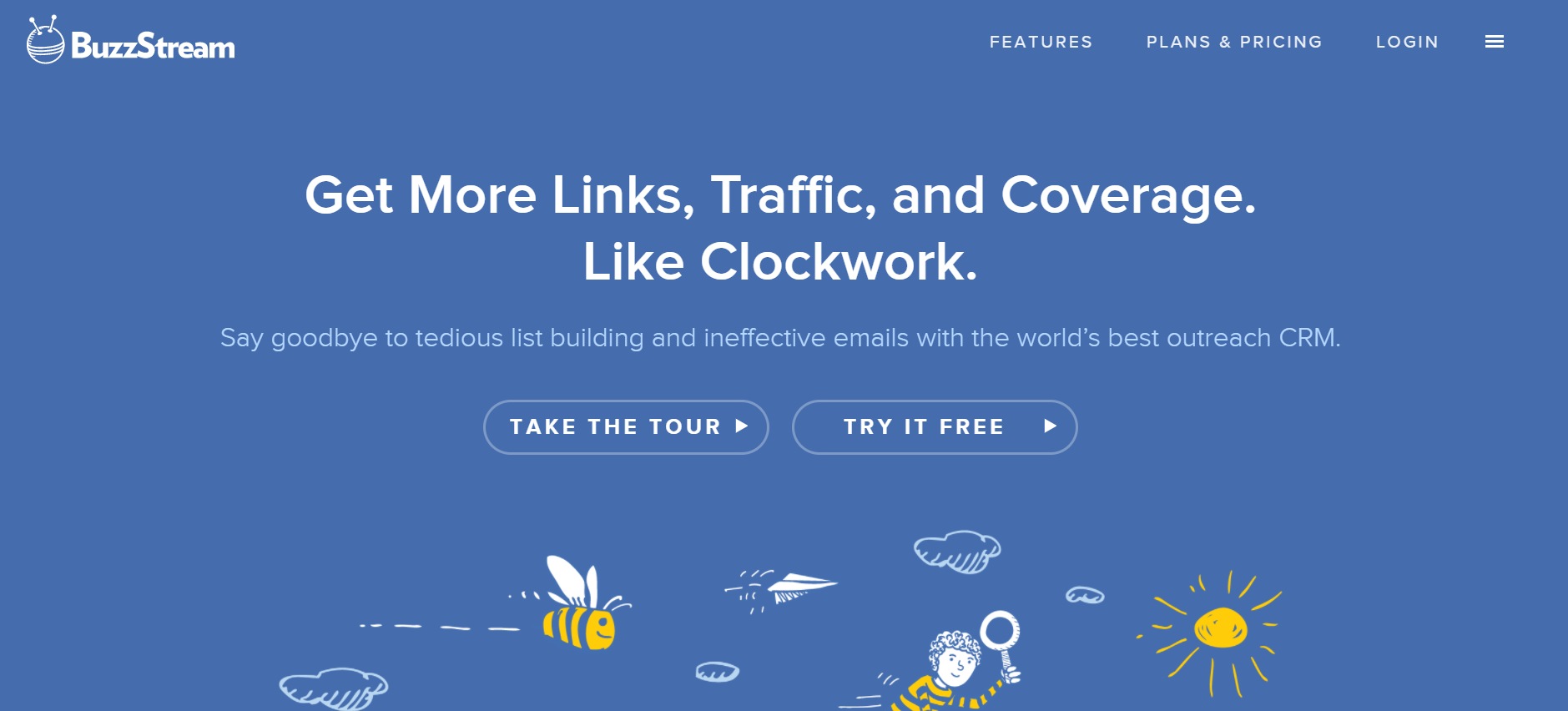 Buzzstream aims to help marketers build relationships with influencers to help gain their attention so that they can provide word-of-mouth traffic and improve awareness. One of its key purposes is to build a list of influencers and then nurture relationships. Once you have built up a list of relevant bloggers and journalists you can use Buzzstream to track your work with them, recording your relationship status with any potential influencer at any moment in time.
Buzzstream makes it particularly easy to build up your contacts as you browse the web. It lets you turn a Google search for a topic (for example a search for "leadership blogs") into a Filter Prospect List, that identifies all of the relevant websites generated in that search. Once Buzzstream has created that list, you can use it to search for all of the list members' contact details.
Buzzstream can find a staggering amount of information about potential influencers. This includes email addresses, physical addresses, and phone numbers if they are publically available.
As with some other tools listed here, Buzzstream provides the Domain Authority for websites you analyze, as well as Moz Rank and Page Rank. You can use these rankings to help in your search of influencers. For instance, you may narrow your hunt for influencers to people whose websites that have a Domain Authority of between 40 and 70, and who have at least 1000 Twitter followers.
---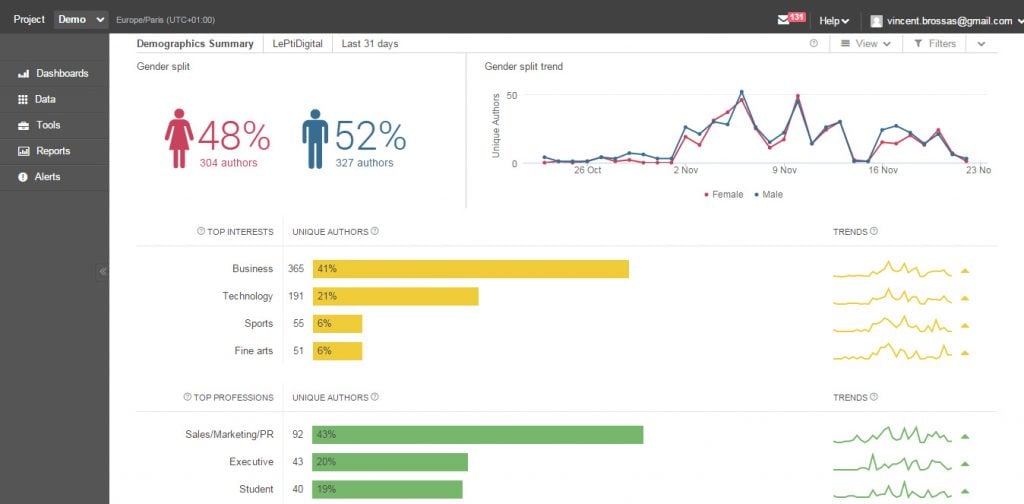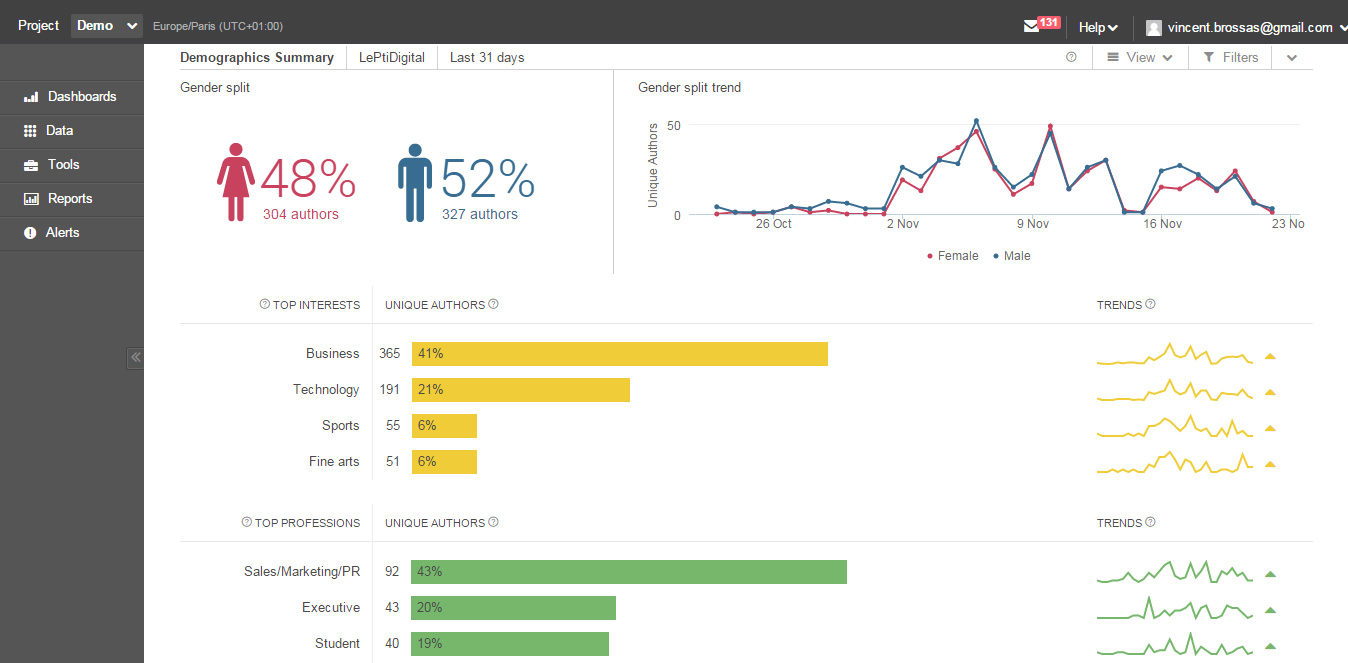 PeerIndex was once a separate product, but it has recently merged into the Brandwatch platform. It provides social media analytics about the most popular social media platforms. It helps you assess social media users' influence. It measures influence based on activity, audience, and authority. In many ways, it is a competitor to Klout.
Brandwatch Audiences combines PeerIndex's measurement of influence with Brandwatch Analytics to help determine the most suitable networks and people for influencer marketing. It also provides information to assist with PR and reputation management, i.e. it helps you decide which key influencers and journalists would be best for you to intact with about your brand.
---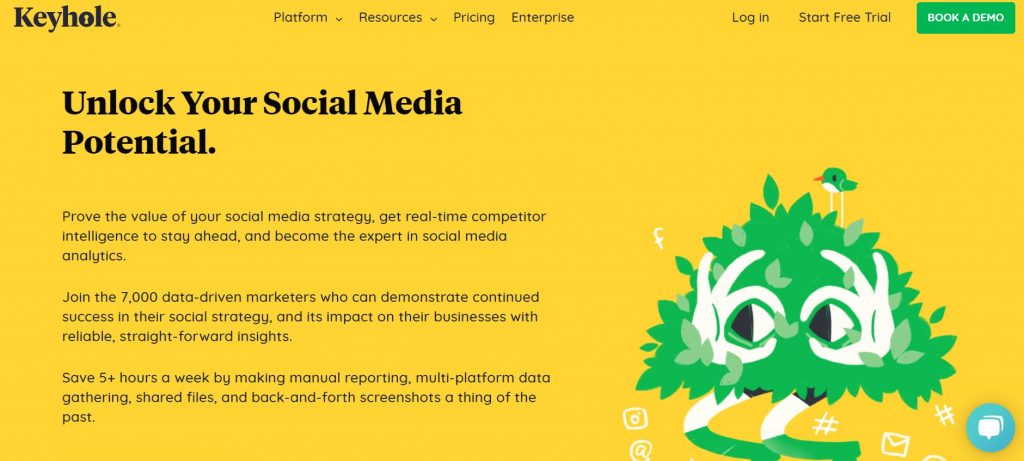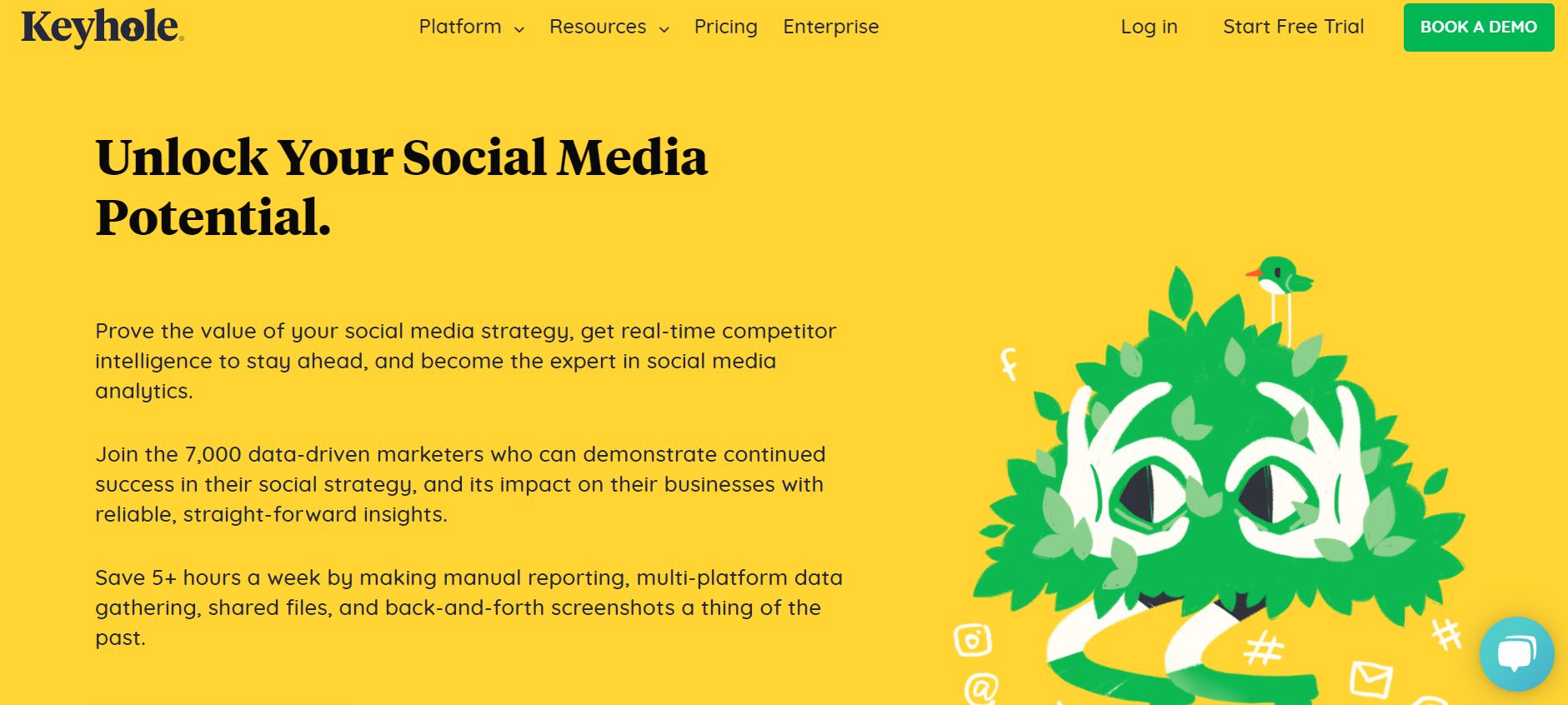 Keyhole provides a large number of Twitter and Instagram metrics to help marketers with their social campaigns and content strategy. This includes influencer tracking where you can concentrate on particular influencers and filter out engagement that has occurred as a result of their activity.
You can use Keyhole to help you to identify topic authorities, finding the perfect match for influencer campaigns. Keyhole ranks influencers by quite a few factors, including follower engagement, impressions, exposure driven to specific tracked hashtags, and general authority on a particular topic.
The quantity of influencer tracking you can do varies according to the Keyhole plan you have signed up for (there are five levels from Professional at $99 per month, up to Agency at $599 per month, and a custom-priced Enterprise package).
---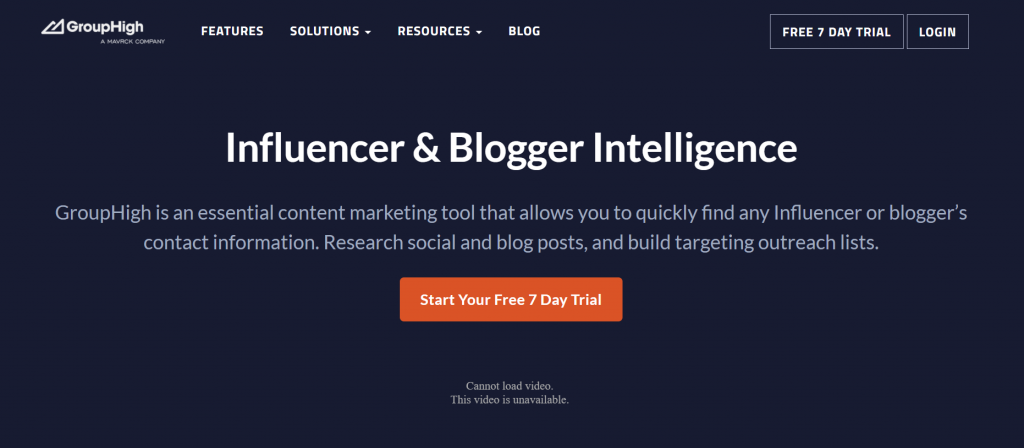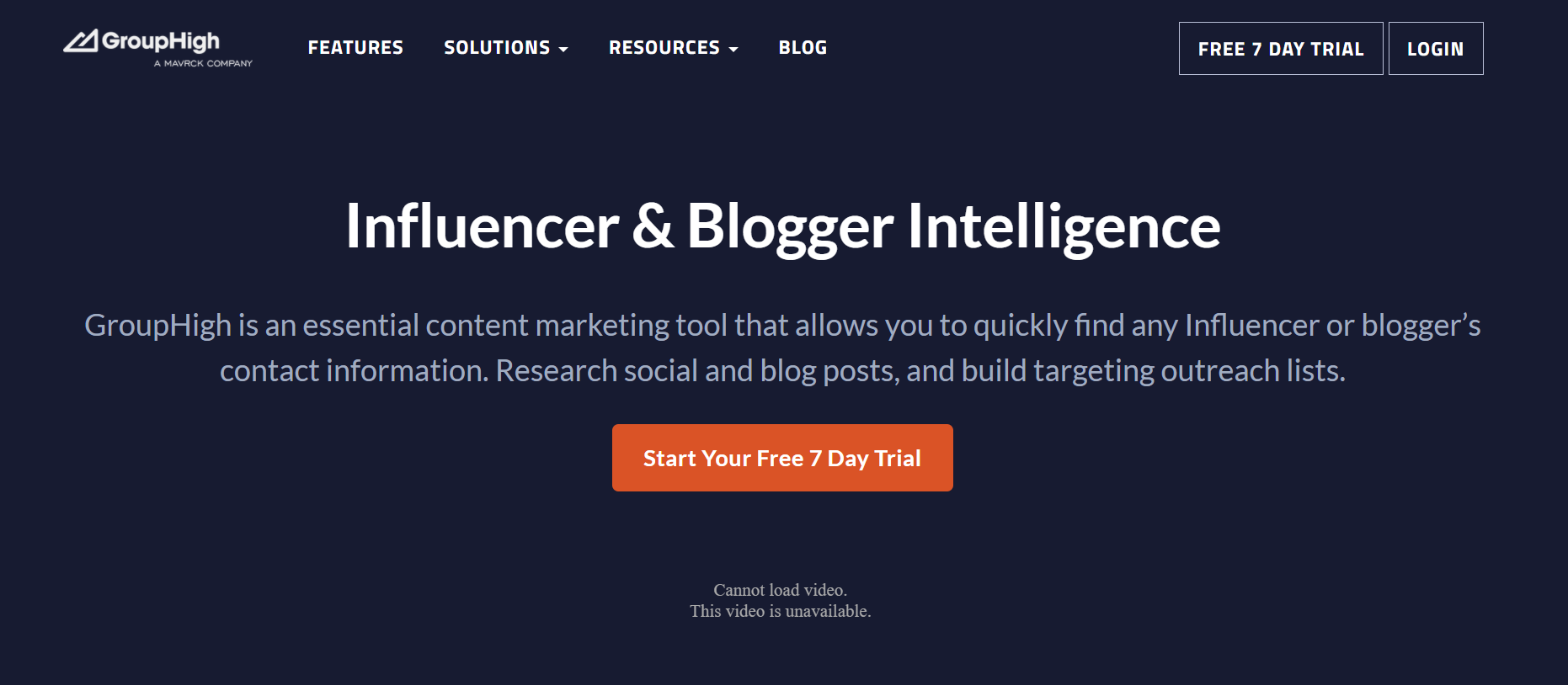 GroupHigh is a specialist blogger and influencer product, incorporating an Influencer CRM. It is targeted at brands and agencies and helps them determine the best influencers to promote their brands.
It has access to 400 million social and blogger profiles. It allows users to create lists of influencers by niche topic, and then filter down these lists by social presence and reach.
As it includes a CRM, you can also add in all of your existing contacts' details. It is easy to add potential influencers' contact details to your contact database.
GroupHigh examines all of your existing contacts and suggests influencers that you already have a connection with who you may not be aware of. It also qualifies influencers for particular purposes, so you can filter your influencers by how you intend to use them.