Who hasn't heard of big names like Warren Buffett and Elon Musk in entrepreneurship? It's because they have strong personal brands that their names are recognisable to every aspiring entrepreneur. And people like Oprah and Ellen have built such powerful personal brands that they are recognised by their first names alone.
Although these examples are a bit far-fetched, they give you an idea of just how effective personal branding can be. They are considered among the most successful people in the world. Whether you're trying to land your dream job or you're hoping to get more brand partnerships, your personal brand could be the deciding factor that sets you apart from other options.
But what exactly goes into the personal branding process? It's similar to product branding in which you are the product. It involves a lot of competitor research to identify what makes you unique so you can stand out from the crowd.
---
Here are some of the initial steps you can take to effectively brand yourself:
---
Step One: Determine the Purpose of Personal Branding
Why do you want to build a personal brand? What do you want to achieve? What goals and objectives do you hope to accomplish through personal branding?
Perhaps you want to land that dream job at your favorite company. Maybe you want to strengthen your influence and get more partnership opportunities from relevant brands.
Whatever your aspirations may be, you need to have a clear vision so you can understand why you need a personal brand. This can help you lay the foundation for the rest of the personal branding process.
---
Step Two: Conduct Research
Once you have your goals and objectives in place, you can start looking for people who have achieved them. Make a list of some people who have managed to successfully get where you want to be through successful personal branding. This could be anyone from your biggest idol to your top competitor. It's best if you clearly write this down so you can keep track of your findings.
After compiling your list, you should thoroughly look at their journeys to see what they did to achieve their goals. What can you learn from them that will help you through your own journey? Did they make any mistakes along the way that you should learn to avoid? What do you have that they don't that can help make you stand out?
You might be able to find interviews and other content that can help you with your research. Some of them may even have blogs or vlogs that explain their journeys and provide useful tips and advice for others who want to follow in their footsteps.
For example, let's say Ramit Sethi is one of the people who has gotten to where you want to be. You can conduct Google searches for "Ramit Sethi interview," "Ramit Sethi life story," "Ramit Sethi success story," etc. Or you can even check out his blog where he's published tons of valuable content based on his experiences.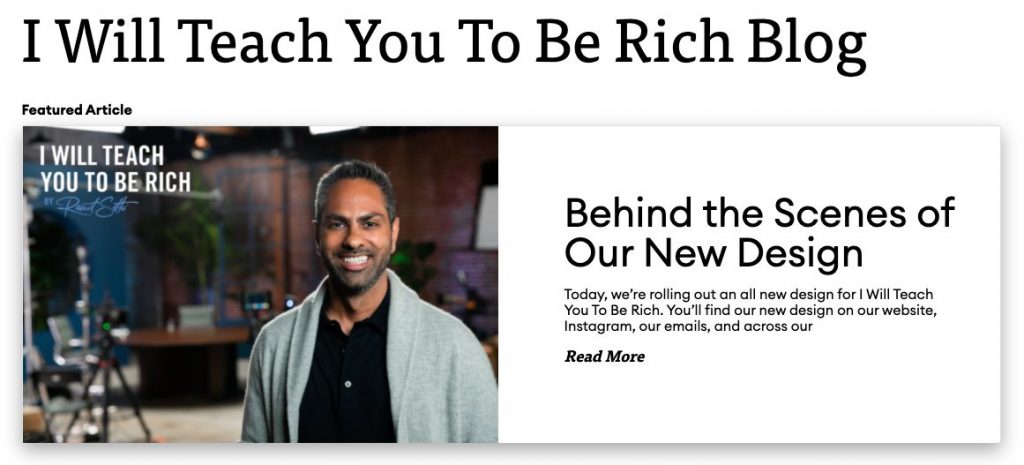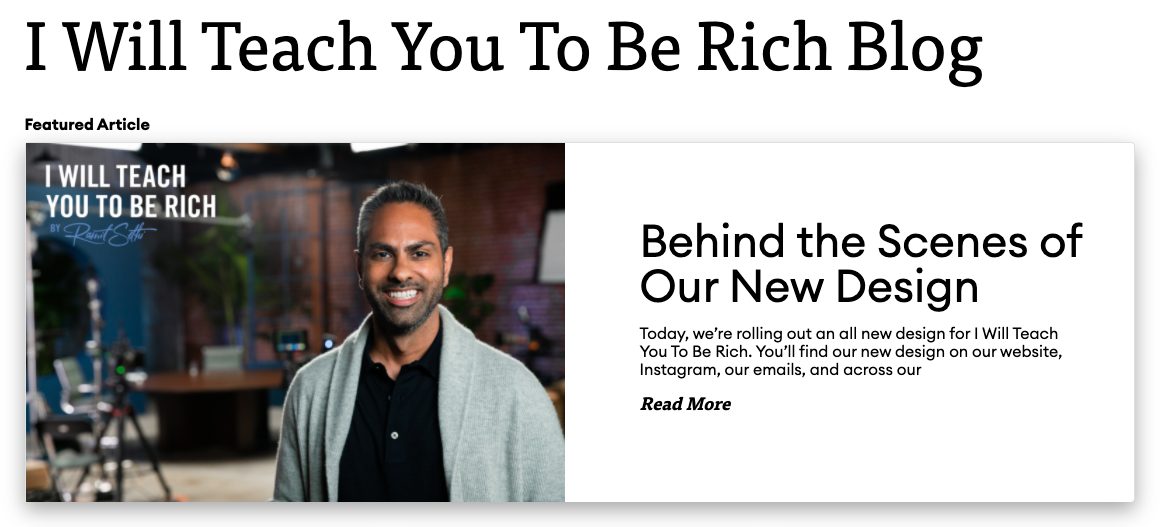 ---
Step Three: Outline Your Ideal Brand Attributes
One of the most important steps in personal branding is to determine what attributes you want to associate with your personal brand. First, consider your expertise, your skills, and your best qualities. What do you do and what are you good at? What is your profession and what are your hobbies aside from your regular job?
Based on this, you can consider the niche in which you specialise or have an interest in. By clearly understanding your niche, you will have a better idea of what your brand attributes should be.
Perhaps you're a full-time mom who enjoys baking and crafting. So your niche could be parenting, cooking, arts and crafts, and lifestyle.
Once you've outlined these basics, you get to the most important part – what makes you unique? Your unique identity or value proposition is what's going to differentiate you from others in your niche. It will be the essence of your personal brand.
Ideally, it should be a representation of your personality. For instance, maybe you have a lot of nerdy interests and use humor to establish your brand voice. That can make you seem more relatable and therefore, more likeable.
For parenting blogger, Chantal, (popularly known as Nerdy Mamma), she differentiates herself by sharing the "fun side of parenting." Being nerdy and humorous is part of her brand identity, which differentiates her from most other parenting bloggers.
Now think of the adjectives that you want to use to define your brand. Do you want to be considered reliable and responsible? Or perhaps you want to be considered efficient and dependable? Maybe words like fun and creative are more accurate for you.
This will give you a clear idea of what you want your brand to be and how you should present yourself. It will also give you a better sense of what kind of content to create if you're an influencer or entrepreneur. Better yet, you can even use these adjectives to come up with your personal brand statement.
A personal brand statement is basically a statement that explains what your brand is about and what it stands for. It could outline what you're good at, who you help, what your values are, etc.
It's similar to a brand slogan, so it needs to be clear and catchy. While others are more descriptive with their brand statements, it would help if yours is concise so people can easily remember it.
Food blogger Anjali, also known as "The Picky Eater," has a short and catchy band statement – eating your way to a healthy life. She's managed to easily sum up what her personal brand is about in a few simple words.
---
Step Four: Have a Clear Idea of Where You're At
Before you can successfully build your personal brand, you need to have a clear understanding of where you're currently at. Assess your current state and try to determine how far you are from reaching your goals.
Perhaps you have a few hundred loyal followers already but you want to grow your influence and gain at least 5,000 followers so brands can start noticing you.
Understanding your current state can help you get a better idea of what you need to do to reach your goals and how to measure your progress. What changes do you need to make – whether it's in the way you present yourself, the content that you create, or how you interact with people? All of this can help you come up with a solid strategy to reach your personal branding goals.
---
Step Five: Take Action
Now you have all of the information you need to come up with a plan of action to build and grow your personal brand. Your game plan may differ according to your exact goals and your current state, but it will typically involve the following:
Build an Online Presence
Almost everything is digital today. So you need to build your presence online instead of solely focusing on your offline presence. This means creating a profile on the right social media platforms and optimising it to grow your following. You need to use these social media channels to attract and engage a relevant audience with valuable content and information.
Rebekah Radice, for instance, is an entrepreneur who's successfully built a massive following on social media. She has optimised her Twitter bio with keywords that are relevant to her niche such as CMO, SaaS, Marketing, Branding, etc. And she shares highly valuable information that her followers may appreciate.
Aside from your social media presence, you might want to create a website and/or a blog as well.
---
Create Valuable Content
As mentioned earlier, you need to create valuable content to grow your social media presence. Plus, you'll also need content for your blog and/or website.
This content should be relevant to your niche and useful to your audience. Although you're free to share bits and pieces of your personal life and opinions from time to time, the majority of the content you produce should have value.
If you're a marketer, for instance, you can create videos or blog posts that talk about marketing tips or trends. If you're a gamer, you can create walk-through and gameplay videos that your followers will not only find useful but entertaining. Based on your niche and expertise, you'll have a fair idea of what kind of content you need to create to establish and grow your personal brand.
Tina Haupert is a lifestyle influencer and is a perfect example of someone who creates highly valuable content to build a personal brand. She regularly produces useful and actionable content related to fitness and nutrition.
---
Network
Networking is crucial for anyone who wants to grow their personal brand. It helps you connect with an audience that is likely to be interested in what you have to say.
You could network with fellow influencers through social media and influencer networks and events. Or you could network with fellow entrepreneurs through industry events and social media groups.
Additionally, you could leverage the power of guest posts to connect with your peers and target audiences alike. You could try to get your guest posts published by industry blogs and reputable publications such as Inc.com, Forbes, Entrepreneur.com, etc. This will help you tap into the established readership of these publications, gain visibility, and drive traffic to your site.
Entrepreneurs like Sean Wise are among the many entrepreneurs who share their stories and expertise through guest posting. His guest posts have been published on Forbes, CNBC, and Inc.com.
---
Conclusion
These are some of the initial steps for successful personal branding. If you want to see results, make sure you don't skip any of them because they're all equally important. Now it's time to get started with these steps and discover the answers to why you want to build a personal brand.