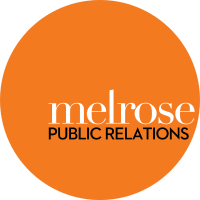 Melrose PR employs long-term marketing practices to bring cryptocurrency and blockchain technology to the forefront. With a passion for innovation, this marketing agency uses the power of information and persuasive communication to command the attention of the target audience. The power of storytelling is central to the growth of Melrose PR clients like Bitboy Crypto, CoinMama, and BlockDaemon.
In 2012, Melrose PR began operations with a focus on communications and marketing for cryptocurrency businesses. The agency's genuine interest in disruptive technology motivates its team of marketing experts to employ engaging strategies that will allow companies to reach more customers.
Melrose PR offers services that revolve around educating the audience. Services include thought-leader marketing, press releases, commentary, and content marketing. The agency also covers video content and podcasts.
Since its launch, Melrose PR has contributed to the growth of brands like Block Daemon, Ethereum Classic Labs, Coinmama, and BitBoy Crypto. Startups can trust Melrose PR to thrust their business onto the path to success.
The agency specializes in marketing in the following areas:
Services:
Thought Leadership
Growth Strategy
Competitive Positioning
SEO
Content Marketing
Press Releases
Community Growth
Offices:
Santa Monica, CA
Brands we have worked with: