Best for:
Medium to large businesses
Digimind's mission is simple: help clients understand the world as it is. And when you consider the scope of the web, the amount of information, traffic, users, and opportunities to miss something, that's an ambitious mission.
But in the 23 years since the brand launched, they've been true to their word. Digimind is the hidden ace behind the world's largest brands, helping them understand what customers think and feel about their brands, and what they want out of their offerings. From Accenture, Asus, and Audi to Canon, Deloitte, Macy's, Nike, and many more, Digimind is clearly on to something.
What can you expect from the platform? As a social listening and market intelligence tool, it's nothing shy of remarkable. And we're not just saying that to get you excited. Digimind is powered by AI. All the heavy lifting you would typically do to build actionable business competitive intelligence becomes a cinch.
And that's a big deal because all of that data is neatly presented in one place. Your days of sifting through multiple browsers tabs and applications, extracting CSV files, merging data, and trying to piece together what's really going on around your brand and products are over.
Digimind is perfect for brands and agencies that want to step up digital transformation using data and insights. Because today, it's not all about data. There's tons of data floating around. In fact, much more than many brands can handle.
It's about context. As a Forrester and Gartner recognized tech firm, Digimind offers all the content you need to make sense of social and online data and transform it into actionable business insights.
If you're a little overwhelmed by the idea of access to such a powerful tool, don't be. Digimind has created the perfect ecosystem for brands to learn all about its capabilities and offer support to ensure your journey into deep insights is as smooth and empowering as possible.
In this Digimind review, we'll look at all the platform has to offer, breaking down its products and their features, and you'll see why it's worth the investment.
---
Digimind Review:
---
Pricing
Pricing is priced based on two models:
An estimate of total monthly mentions with unlimited queries/topics

An estimate of the total number of queries required per year with unlimited mentions
Demos are available on request.
---
Products & Features
Digimind offers two products. That may seem a little slim and possibly underwhelming at first glance, but there's a world of functionality behind them.
Social Listening
Social listening helps you keep tabs on social media. Monitor apps to listen, engage, analyze, and report on what's happening around your brand and products. You're able to measure how owned content performs while benchmarking it against other social accounts (think competition). And if you're looking for opportunities to improve your brand's reputation, you have a chance at a real-time view of what customers and competitors are saying.
Social listening features include:
Monitoring Specific Terms and Topics
You can:
Get unlimited social media & web coverage

Set custom sources

Access real-time updates

Leverage Geolocalization

Use automatic sentiment (based on a list of negative and positive words you provide)

Use personalized tags

Use re-tagging

Use automatic translation

Develop ideas through clustering of terms

Sort information by Date / Relevance

Mark Mentions when read
Analyze Mentions
You can:
Access real-time analysis

View interactive graphs

Use multi-filter analysis

Establish and leverage benchmarking

Turn on automatic country detection for mentions

Enable automatic translation

Enable automatic sentiment for mentions

Identify top influencers

Create influencer comparisons by media type

Spot trending topics
Share Content & Engage Audiences
Get closer to your target audience with:
Personalized dashboards

Seamless engagement and direct sharing via social media and email

Instant publication of content

Real-time engagement with audiences

Smart email alerts to stay on top of all engagements
Generate Reports
Always have a handle on performance using:
Daily/weekly/monthly reports

Presentation-ready reports

Automatic report generation

Custom templates

Personalized dashboard

Multiple formats: PDF, PPT, Xls, JPG

And instant export capabilities
Measure ROI for Owned Media (Paid & Organic)
Track reach measurement and social statistics
Leverage Search Data for Reputational Management
Never miss a word or mention about your brand using:
Top search concepts

Top search results

Top domains features for set terms
---
Market Intelligence
Digimind's second product, Marketing Intelligence is all about monitoring changes in your business environment. It does this by sourcing information from web pages, databases, RSS feeds, forums, social media, and more. Market Intelligence also uses Natural Language Processing so all the text mining is categorized into readable information.
Real-time analysis ensures that you'll spot new trends as they develop, and if you need reporting, you can choose from newsletters, printed reports, watchlists, and websites.
What would you use Marketing Intelligence for? Well, market intelligence, of course. It's that stuff that will power more effective marketing campaigns and strategies, and higher converting sales engagements.
For legal teams, it helps track major political leaders, lobbies, activists, NGOs, and all potential influencers that can affect the trajectory of your brand. But that's not all. Digimind is so resourceful that you can use it to monitor political instabilities and regulation changes where you have business interests or track illegal websites that pose a threat to yours.
---
Feature Applications
Social Listening and Market Intelligence are impressive tools. The scope shared above, while telling, isn't close to scraping the surface of all Digimind has to offer. To best illustrate how versatile the platform is, here are 6 ways this platform can be used.
Enhance Your Brand's Reputation
Brand reputation management is a daily undertaking. Digimind streamlines reputation management, helping organizations measure brand reputation, quickly identify and anticipate crises, and develop analysis around brand perception. Together, these functions empower brands with quicker response times and the chance to deliver more agile strategies that protect and promote more positive stories.
Improve Competitive Intelligence
We're all about competitive advantage and the idea of competitive intelligence being a few clicks away is terribly appealing. Digimind helps create actionable data with insights, and analytics for competitors you've identified and any new entrants. And this is gold. With this kind of information, you can easily keep track of your market, and tweak your strategy to address any gaps that could leave your brand playing catch up.
Develop Deeper Consumer Insights
Customer insights can be hard to come by online. With tons of social media platforms, forums, websites, and portals, figuring out what your customers want is no simple feat. Digimind turns all of that data into actionable insights. Through analysis, you'll be able to get a handle on consumer behaviors, helping you create new products and services, differentiate your brand, and deliver customer experiences that set you apart.
Influencer Identification
Influencer marketing is a big deal. From micro- to mega influencers, to grow, identifying the best talent that aligns with your brand can be a winning strategy. Digimind helps by finding people who are talking about your brand. Through segmentation and analysis, you'll know who to approach, and how their reach can help your brand grow.
Smarter Trend Tracking
Digimind also helps you collect, process, and visualize new and emerging trends, or when they take a nosedive. Trend tracking can be applied to brands, products, and influencers. And when used effectively, it can spur new product creation, and customer engagement wins at lightning speed.
Detailed Campaign Analysis
ROI has always been a grey, hazy area for marketers. But it shouldn't be and Digimind helps end that. Analysis is in-depth and you get to see campaign impact and ROI across teams. From Marketing to Communications, and Customer Experience, you'll be able to identify wins with accurate metrics and insights.
---
Ease of Use
How easy is Digimind to navigate through? Here's a look at what we think about performing some of the most important functions in the tool. And spoiler alert: we weren't shocked by how easy it was to find and perform tasks.
Monitoring Topics
When monitoring a topic, you can choose your sources. This matters when considering channels you plan to use for campaigns. For example, we could choose to include Instagram.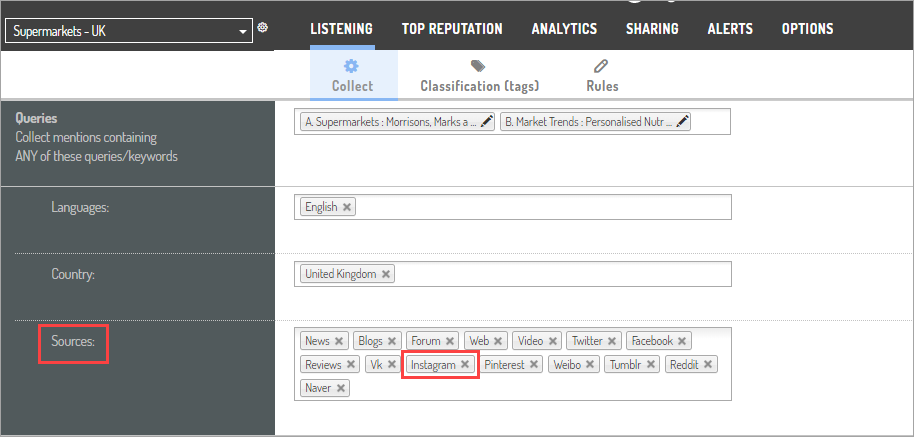 If selected (so we can see results), Digimind will pull all posts that include our term as a hashtag, which is pretty neat.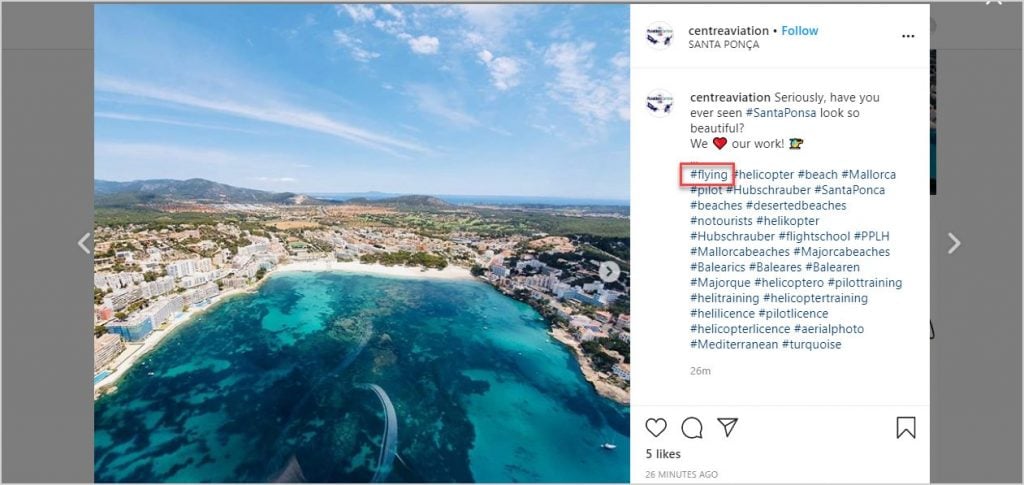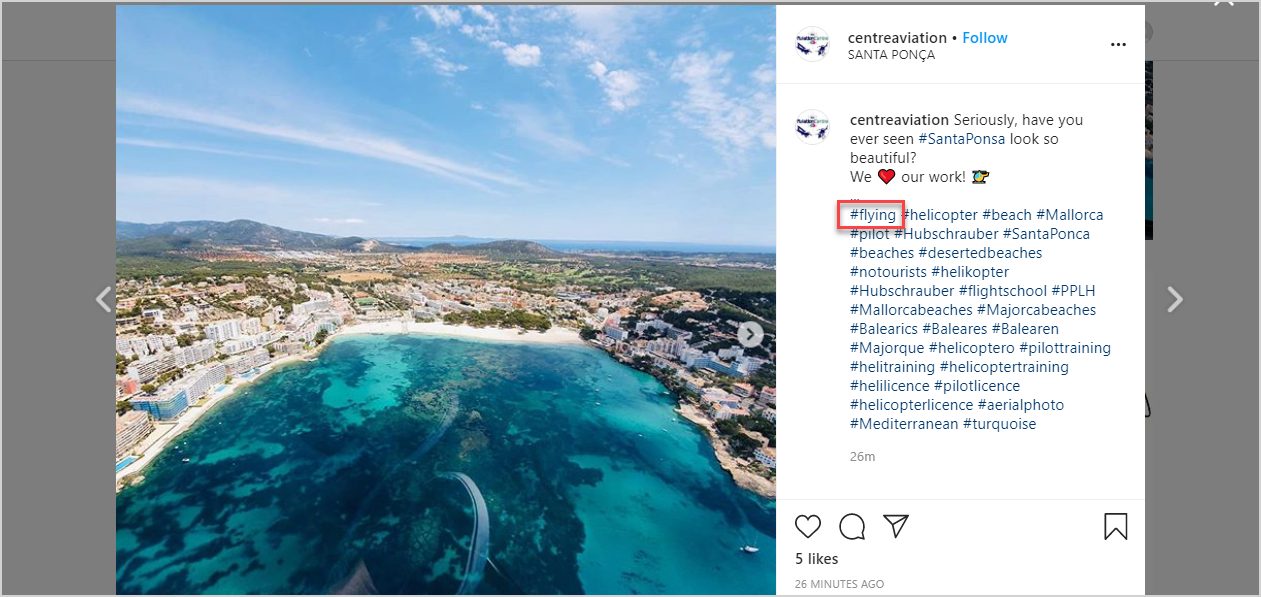 ---
Analyzing Topics
Analysis isn't a tough concept to understand but it is challenging to apply. Where do you start? How do you develop correlations between data? How does it all lead to actionable insights?
If you're wondering how Digimind answers these questions, you'll love what follows. Analysis is based on a 5Ws model. Digimind shows you:
What is being said about a specific topic

When conversations are taking/took place

Where the conversations are taking/took place

Who is talking/talked about it

What tonality they are expressing (how)
Inside Digimind, it's also really easy to access the 5Ws. You can interact with analysis and what display options, metrics, and export solutions are available to you in the 5Ws.

When clicking on "What" you'll find the option to drill down and deeper into key concepts about your interest topics.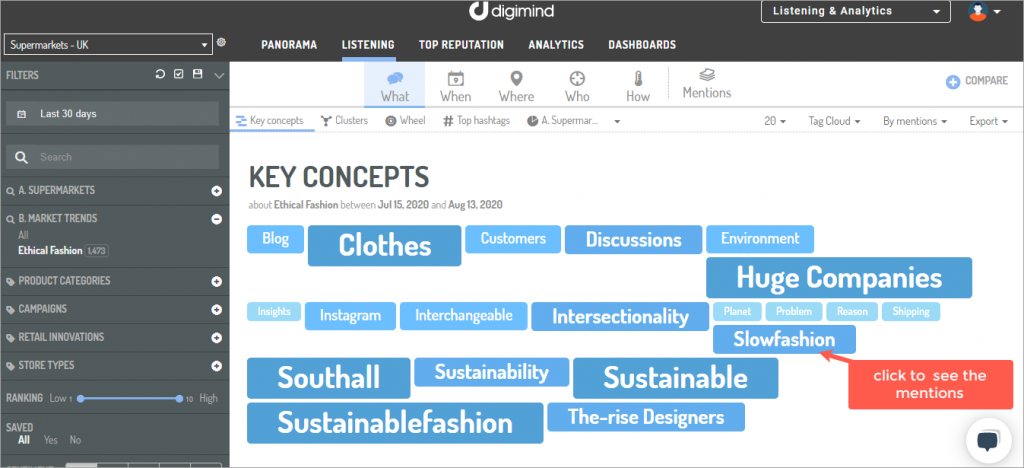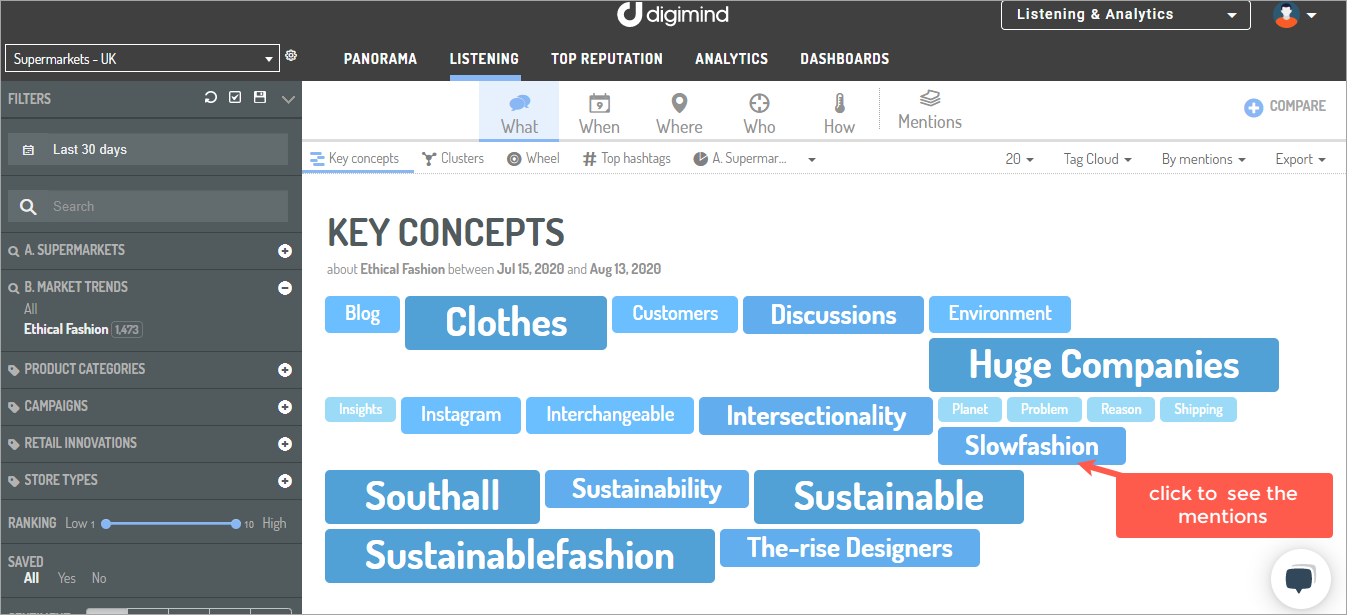 All Digimind Social graphs are also interactive. When you click on a graph (eg. on a point, segment, concept, etc.) a new window opens. You are able to read the mentions or use the 5Ws again to perform a deeper analysis. It's like the gift that keeps giving more and more insight on your topic.
---
Creating a Dashboard
A major aspect of listening and intelligence tools is their dashboarding capabilities. We're happy to report that Digimind is pretty smart about how they handle dashboards. With as much depth as the tool provides, it's easy to imagine creating dashboards to be complex and even exhausting. But that's not the case.
Digimind offers a set of templates that can be rolled out instantly, or you can opt for a custom dashboard build, and that's just a few clicks away. And if you need to share your new dashboard with stakeholders, that's really simple, too.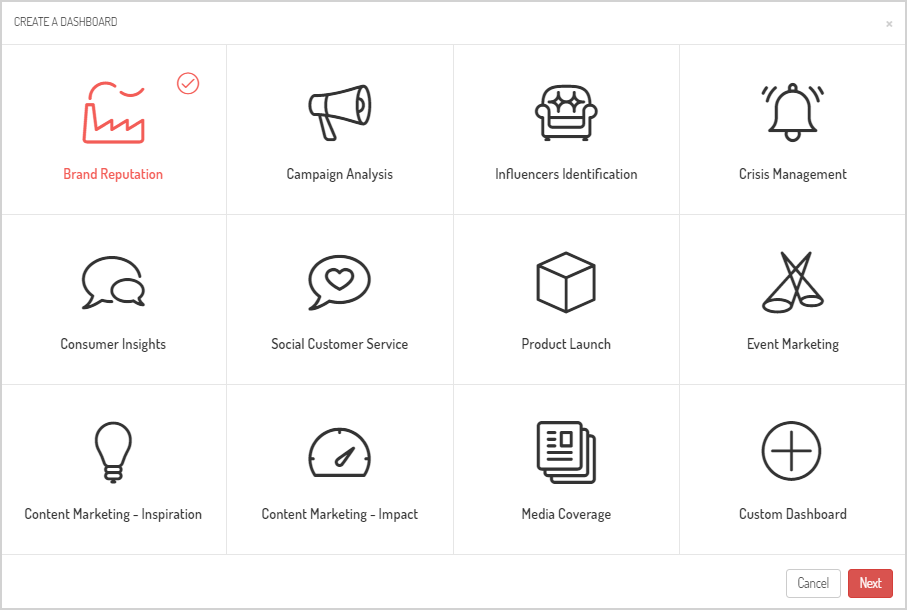 Here's a look at a dashboard that's custom-built to show brand visibility and the top 10 trending hashtags: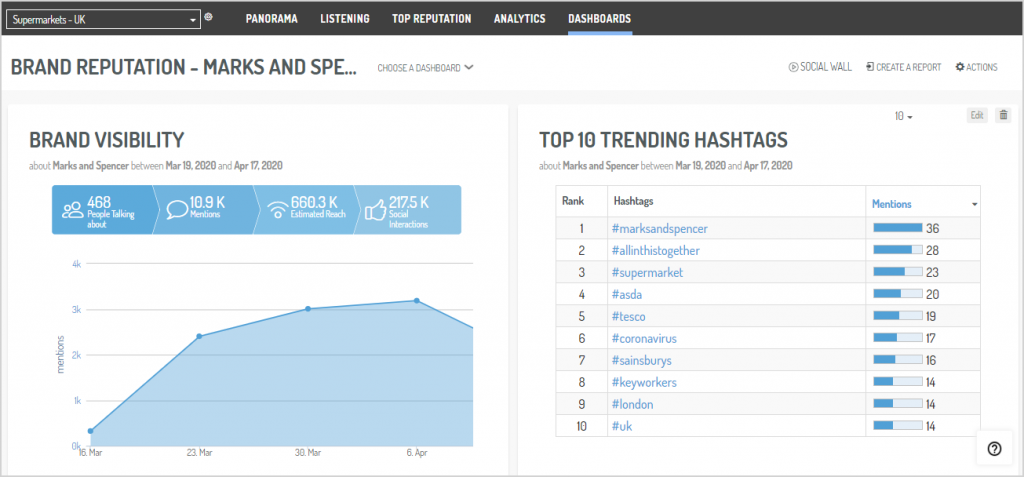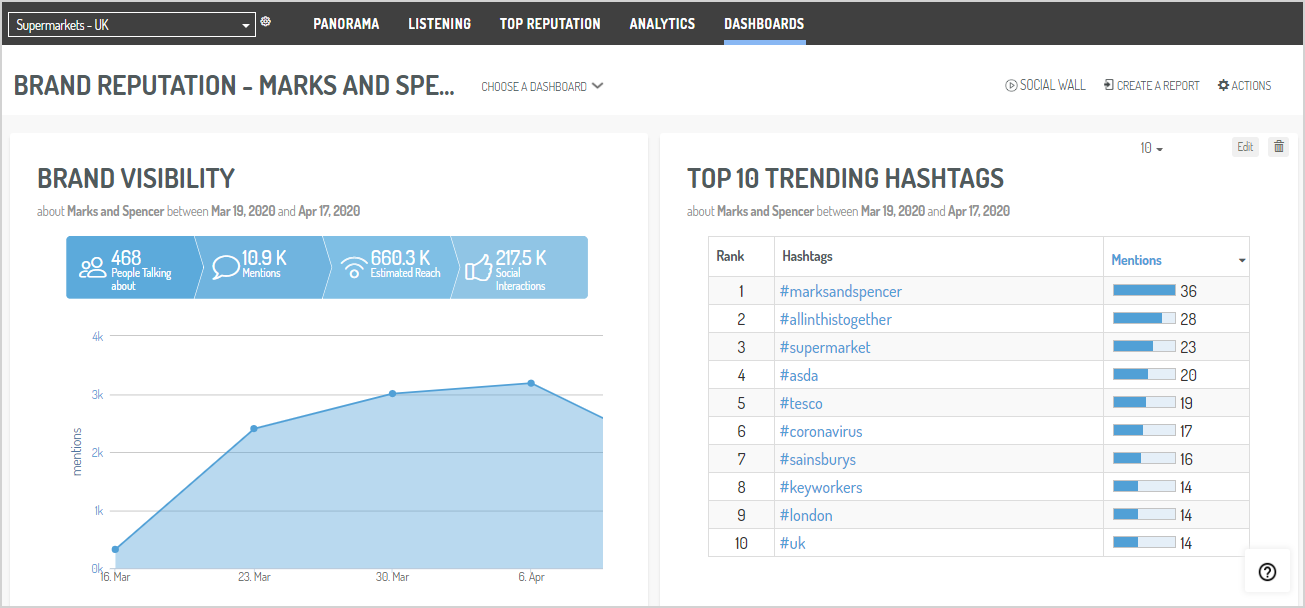 ---
Reporting
Another biggie is reporting. Often, tools can present a host of metrics that aren't useful or reports that are just not nice to look at. Digimind's are both valuable, and available in various formats so you can pick one you love. Create and personalize reports for projects and share them as PDFs, PowerPoint presentations, XLS, or JPEG files. Also, you can set a time and specific days to send them, along with a frequency. And if you must control access to your report, you can do so for various users by managing their user rights.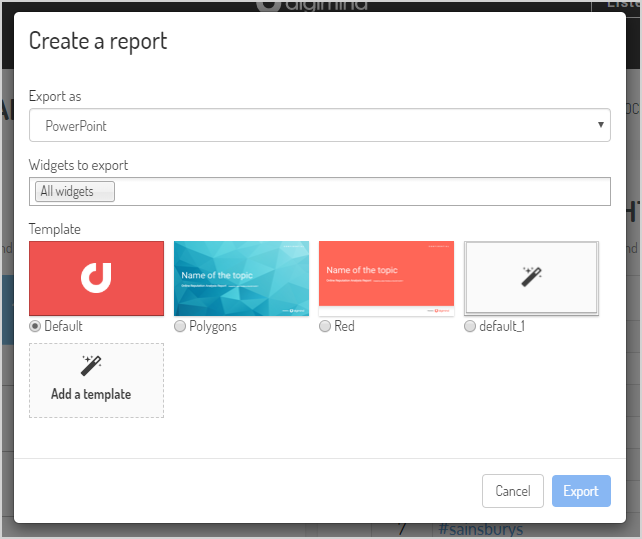 ---
ROI Measurement for Social
Something we're crazy about is comparative insights. It's how Digimind gives brands a chance to stack themselves up against competitors. You're able to draw comparative insights on audiences for yours and your competitor brands in a few clicks.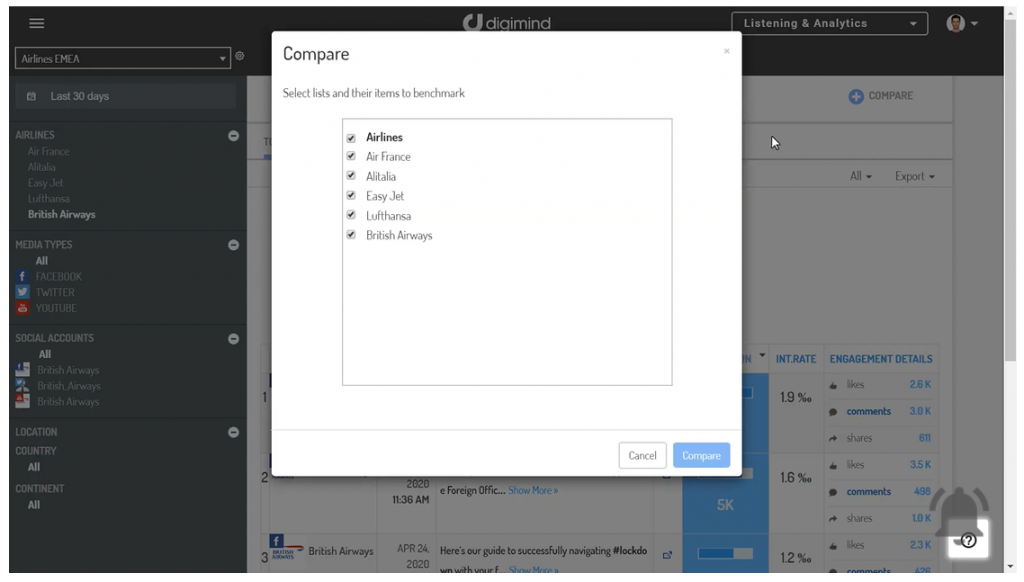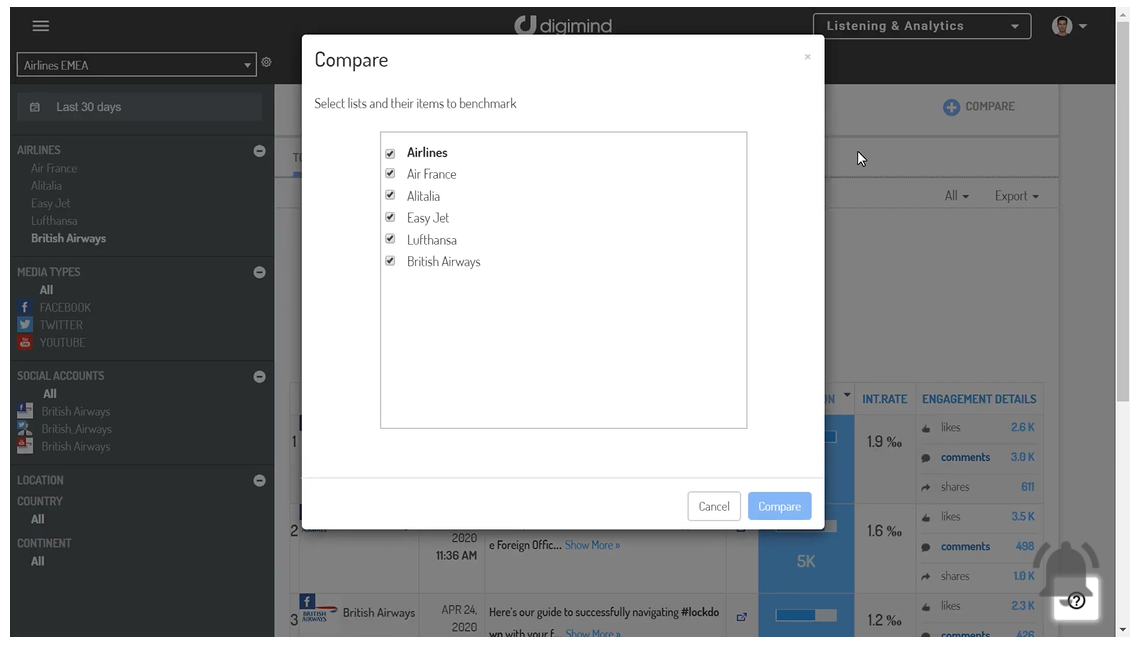 "How well did your content and campaigns perform?" If this is a question you haven't been able to answers with confidence, you can now. You'll be able to do everything from engagement to paid and organic reach for your efforts on social media.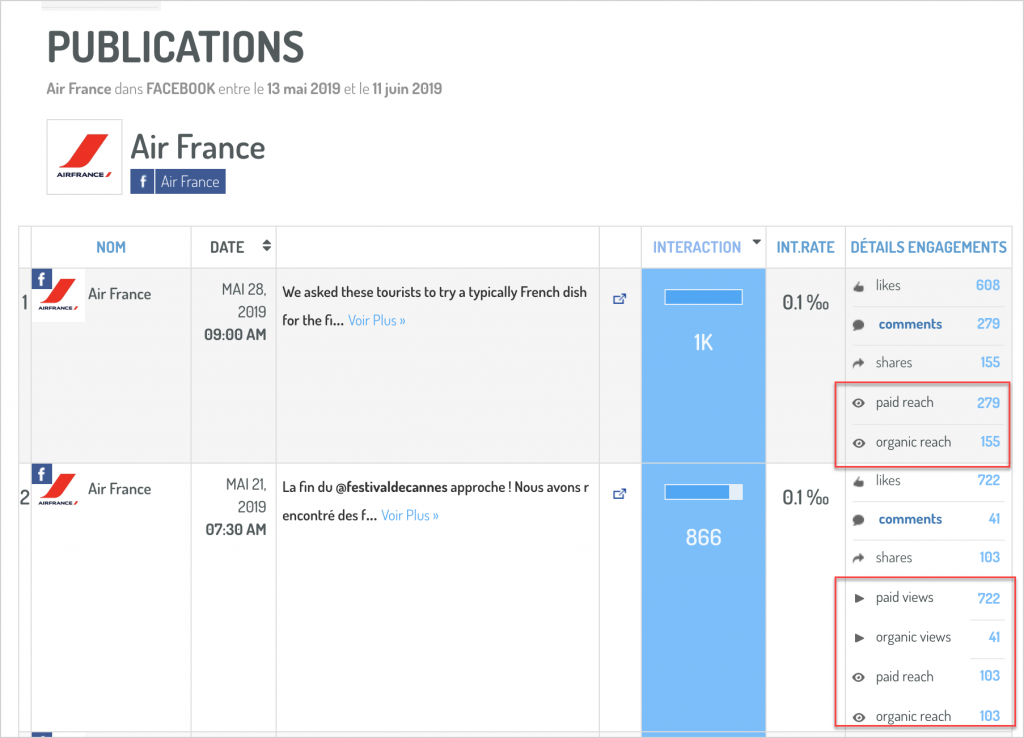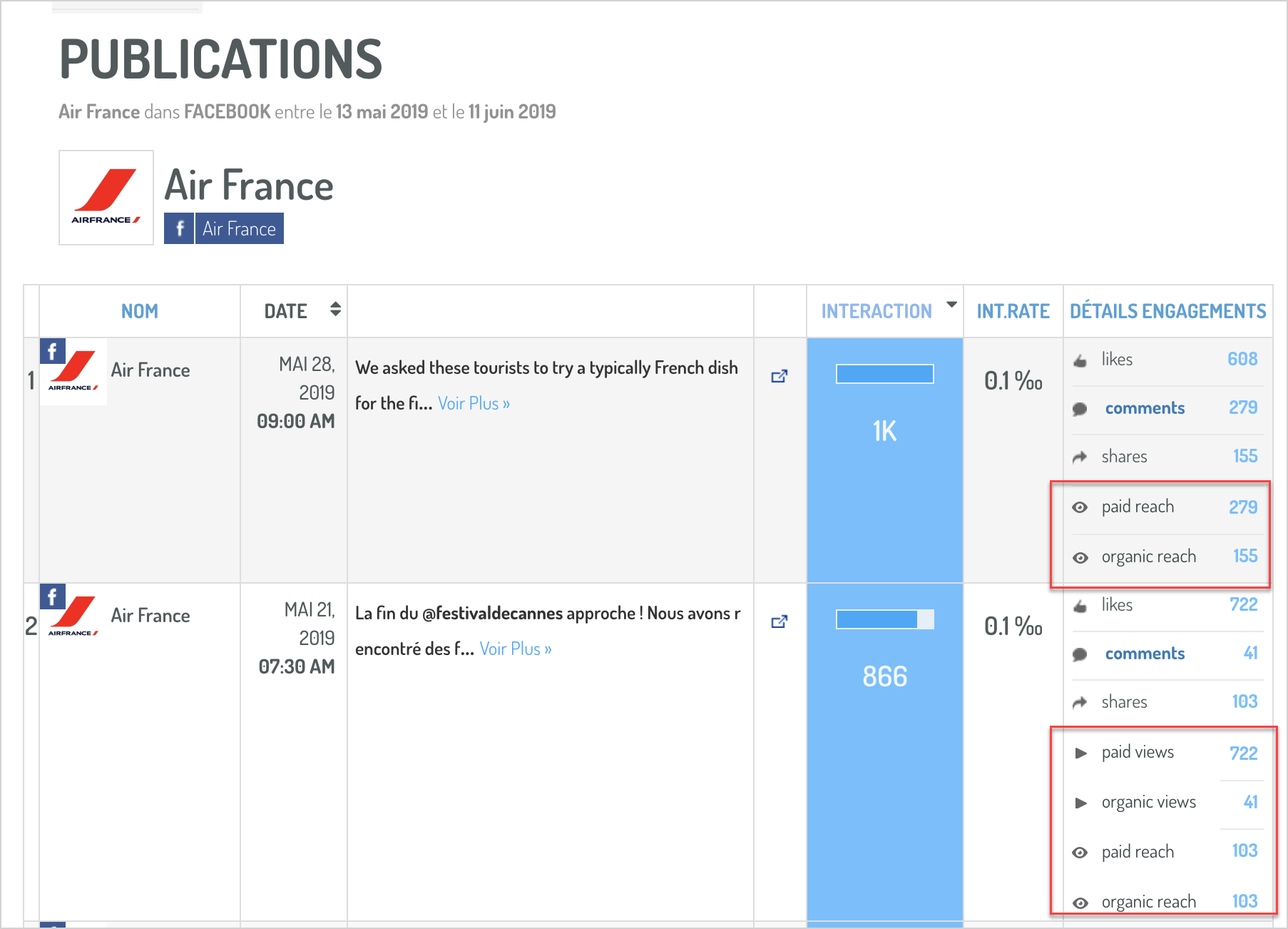 ---
Reputation Monitoring
This is a big one. Reputation management can't happen without solid monitoring capabilities. Digimind makes it possible to monitor by brand or date period. You'll see rankings for top searches for a brand, which is important. You'll also be able to see what people are searching for and it's a good indicator of how search develops by season.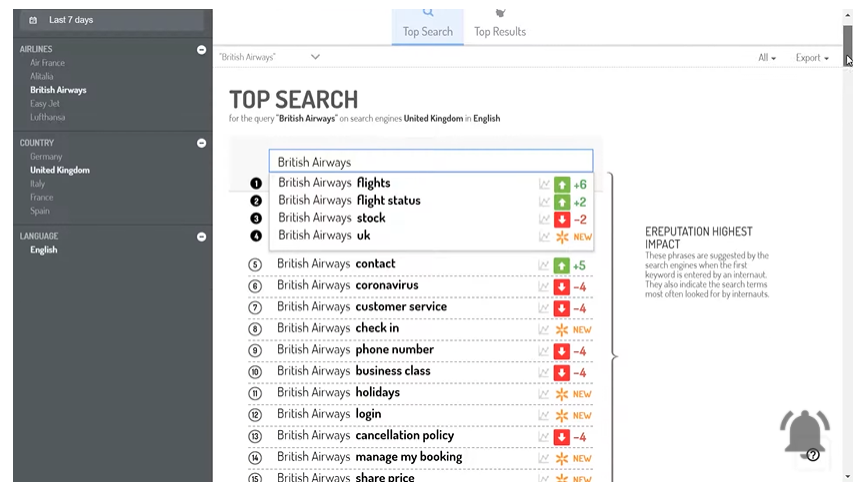 ---
Integrations
Digimind offers 60+ integrations across a spectrum of business applications. This includes everything from phone and SMS to social media management, CRM, forms, and surveys, chat, to media and press applications. Here's a look at each category of integration Digimind supports:
Business intelligence

Collaboration

CRM

Form & Surveys

Customer service/chat

Media/press

Company data

Industry data

Scientific data

Social media management

Productivity

Phone & SMS

Email

Zapier integration (connect with 2000+ apps)
---
TL;DR (aka The Conclusion)
Digimind is a powerful social listening and market intelligence tool. Its features can be applied in a host of ways, all of which help brands understand what's happening around them and their products. As a listening and market intelligence tool, you'll be pleasantly surprised to find it easy to use yet highly resourceful. You're able to track competitor brands and products, receive alerts, leverage deep analysis, and draw actionable insights. Altogether, it's the kind of tool that forward-thinking marketers and brands use to strengthen their competitive advantage and one we think will help you do the same.
Frequently Asked Questions
How much does Digimind cost?
Digimind pricing isn't available on its website. You will need to contact Digimind for pricing. Demos are available on request.
Why Digimind?
Digimind offers a strong competitive advantage for brands that want to anticipate conversations around their names, products, and develop and promote more competitive solutions. It also offers competitive insights, helping brands track markets for deeper insights on existing and emerging competitors.
What is competitive intelligence in business?
Competitive intelligence involves gathering and using information from various sources. Information alone is not enough, gathering factors that affect a brand's competitive advantage ensures that you develop a clearer perspective of all influences, allowing you to develop actionable intelligence that can be used to support business strategy and decision making.
Digimind
Features

Ease of Use

Support

Best for:
Medium to large businesses