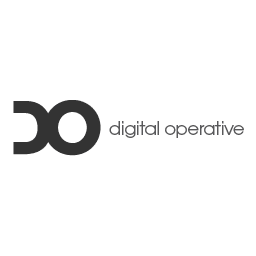 Digital Operative (DO), founded in 2008, is an award-winning digital marketing agency that delivers innovative solutions to help their clients drive growth and optimize their digital presence. As a full-service agency, they offer a wide range of services and their expertise include strategic planning, design, and user experience (UX).
Not only do they boast an impressive skill set, but their team of digital pioneers is also experienced at servicing SMB and enterprise businesses in both the B2B and B2C market.
To help their clients unlock business growth, their approach focus on four key areas:
Strategic planning
UX, design, and testing
Digital marketing and marketplaces
Website development (Magento and Shopify Plus)
Whichever area they focus on, they ensure that they use data to help them understand their clients' target customers and needs better. Throughout the working relationship, they remain engaged with their clients' goals and the results achieved so that they can improve areas that delivered results even further and adjust their strategy where there's still room for improvement.
By combining experimentation with sound strategy, they've achieved impressive results for their clients in various industries including consumer electronics, consumer goods, and fashion. Previous clients include: Bobble, Turtle Beach, Injinji, and T3.
In 2020, they merged with 85Sixty, a consultancy and digital marketing agency.
The agency specializes in marketing in the following areas:
Services:
Strategy & planning
Design
Ecommerce Marketing
Conversion Optimization
eCommerce Website Development
Digital Marketing
UX
Offices:
San Diego and Denver
Brands we have worked with: