Social media, while a source of endless entertainment for some, is a challenging industry. Platforms often battle insurmountable odds to bring new products and features to market and try to create ecosystems that promote positive engagement for brands and users. And when it comes to tackling the social sphere, Facebook is often the first platform one thinks of. The juggernaut has had to contend with privacy policy, advertising, censorship issues, and more.
But it's also managed to deliver a collection of valuable features that brands must know about to be competitive. In this blog post, we're looking at nine features Facebook's recently released. We'll unpack them and share a business case for how you can integrate each into your Facebook social media strategy.
---
9 Facebook Features and Updates You Must Know About:
---
1. Workplace Gets Enhancements
Work Groups was designed to be a place where colleagues go to connect through Facebook. Think of it as an official business tool built on top of the Facebook platform. And to date, it's been a successful bet. According to Facebook, the product has five million paid users, up by three million since October 2019.
With a product this successful, it was a matter of time before Facebook began to tack on more features that promote connectedness. Here's a look at what Work Groups now offers.
Make Video Call With Workplace Rooms
Workplace Rooms now offers safe and secure access for coworkers to connect using video calls. You can engage with up to 50 colleagues or external team members, even if they don't have Workplace accounts. This functionality shows how Facebook is leaning into the enterprise space. By offering this level of connectivity, it's pitting itself against the likes of Skype for Business, Zoom, Google's Meet, and more.
And with five million paying customers, Workplace Rooms may become a tool many will opt for. The meeting space isn't capped by time limits either. Workplace Rooms can be used for team meetings, virtual happy hours, or quick one-on-one calls. Setting up calls is easy. Simply create video call links from Workplace Chat, Groups, News Feed or Portal, and share them using posts, chat, email, or text message.
And like other competitor tools, screen sharing is an option, making it easy to collaborate in real-time. While access to Workplace Rooms seems freely available, Facebook's also built-in stronger security standards. Zoom bombing became a thing when COVID-19 took hold of the world, and to fight video call hacking, Facebook allows you to "lock" calls to prevent anyone not invited from joining your call. As an additional feature, new links are generated when you create a room. Links also expire once used.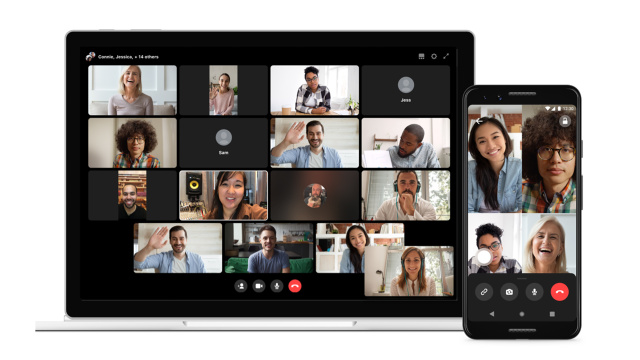 Creator Better Videos with Live Producer
Live video is a powerful tool. It's proven to be more engaging that recorded video when it comes to marketing. And while live video for work may not seem like a big deal, we like to think of it as a feature that's all about promoting community for your brand. Facebook's Live Producer is a way to share your screen, host live Q&A sessions, and give viewers the chance to vote for questions. As you'd imagine, this feature makes it communication for companies much simpler, especially for those with remote teams.
Facebook has broadened it's language options for close captions. Today, you can offer English, French, German, Italian, Portuguese, and Spanish captions during live videos. While Facebook automatically translates voice into caption, you also have the option of editing captions created for on-demand videos.
---
2. Gaming Gets Fan Subscriptions and In-Stream Ad Breaks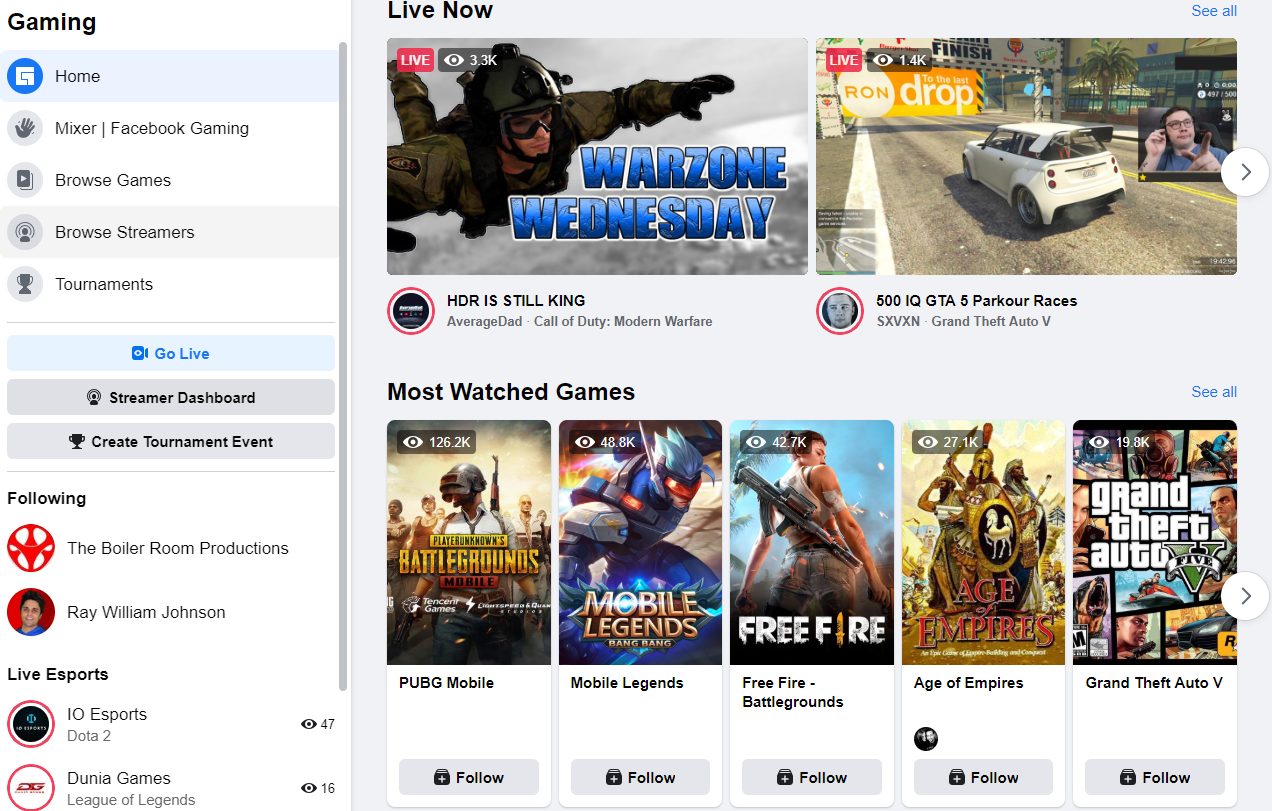 Gaming is a huge market with huge potential. The industry is set to be worth $196 billion come 2022. And where Microsoft and Twitch have made headlines in a bid to attract the best talent and larger audiences, Facebook has joined the fight with its gaming offering and a few features that make it an attractive solution for brands.
Through Facebook's Fan Subscriptions, gamers are able to receive subscription fees from viewers, a major drawcard for gamers. Like Twitch Subscriptions, the option of offer fan subscriptions comes with a few requirements. Gamers must create a gaming video creator page, adhere to partner monetization policies and fan funding creator standards.
Gamers also need to be part of the Level Up Program, a program designed to narrow the playing field and ensure that people with growing audiences get all they need to expand their brands. To be eligible for the program, you must have 250 returning weekly viewers. Fan subscriptions are currently only available in Australia, Brazil, Canada, Mexico, Thailand, the UK and the US.
For brands considering sponsorship and advertising options on gaming channels, Facebook is working on finding the best, most complimentary way to merge the two worlds. They have tested Live ads that can appear as a pre-roll, mid-roll, or an image ad that appears below the stream as it airs.
They've also begun toying with the idea of Live Breaks. These are the equivalent of intermissions on Twitch, but offer streamers the chance to monetize content by blending creator-generated content with traditional ads.
---
3. Facebook Shops is Live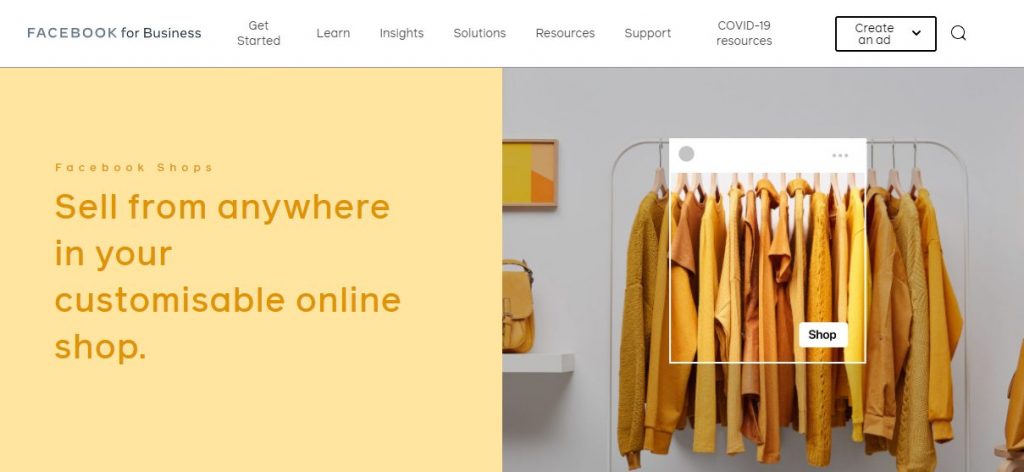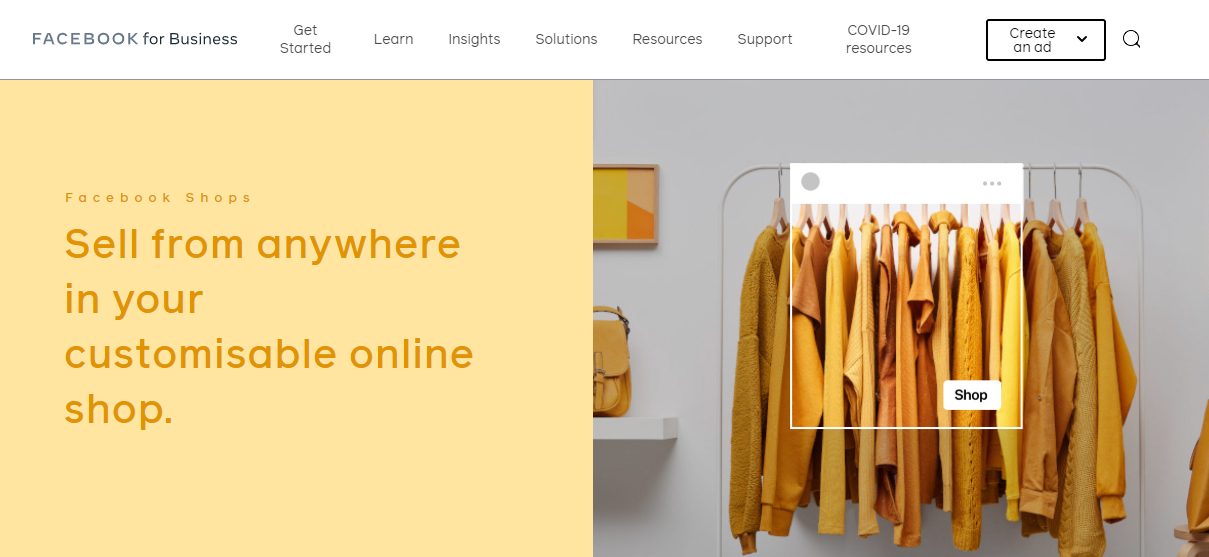 Ecommerce has been an interesting nut to crack for social media platforms. The challenge hasn't been the integration of shopping carts and payment gateways, but more to do with the experience. The solution? Facebook Shops. It's a new take on creating a more seamless and enjoyable shopping experience, one that looks and feels like what shopping through a social media app should be.
On the platform, users access brand shops from their pages, or Instagram profiles, or even through stories and ads. Shops offer the chance to view complete collections, save favorite products, and order them directly through Facebook if you like -- no need to leave the platform to order via a brand's website.
---
4. GIPHY is now a Facebook Company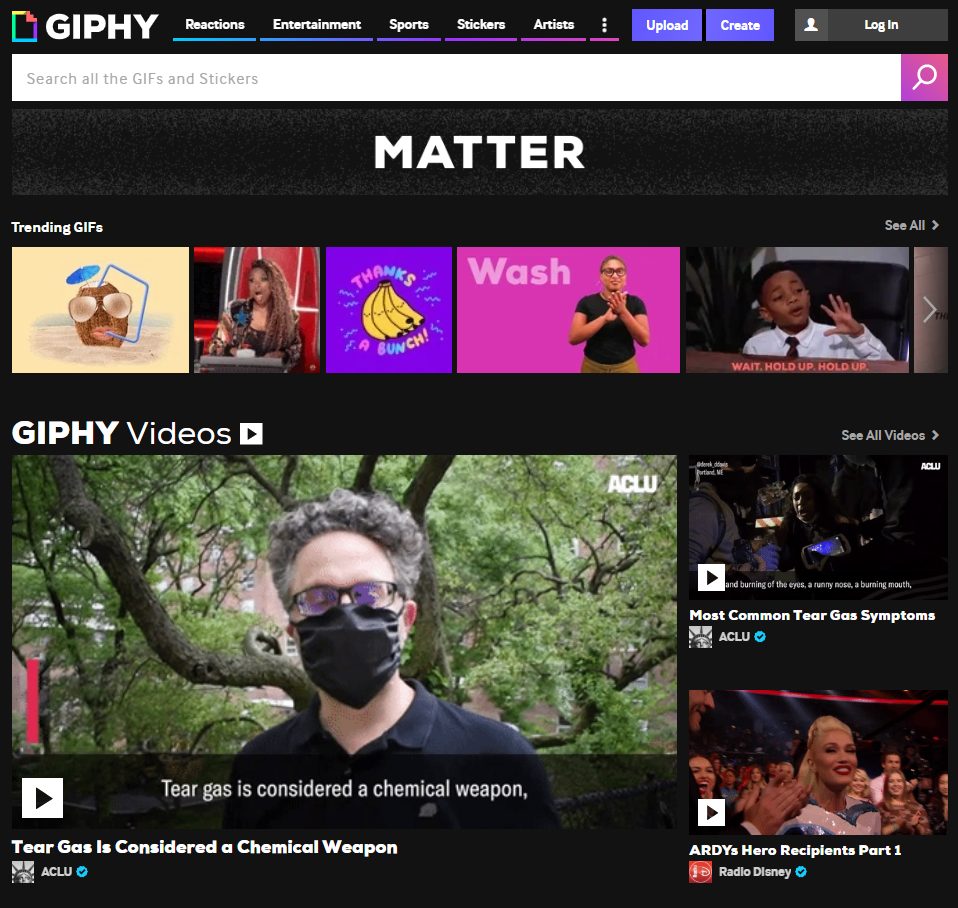 This may not be a big one, but it's still significant. Facebook closed on GIPHY for an estimated $400 million. The deal is really what most would have expected. While nothing is set to change as far as usage and access to GIPHY's library goes, GIPHY the deal hints at a more user-focused, long-term goal that's not entirely clear just yet.
For brands, GIFs may not seem like a valuable tool off the bat. In fact, some question the ROI of GIFs. Our response to both queries is to think as GIFs as you would the colors of your brand. GIFs are all about creating your brand and the image it portrays. You can't assign a monetary value to your brand colors, but you can create a brand that buyers identify with certain positive and inspiring associations.
---
5. Content gets Context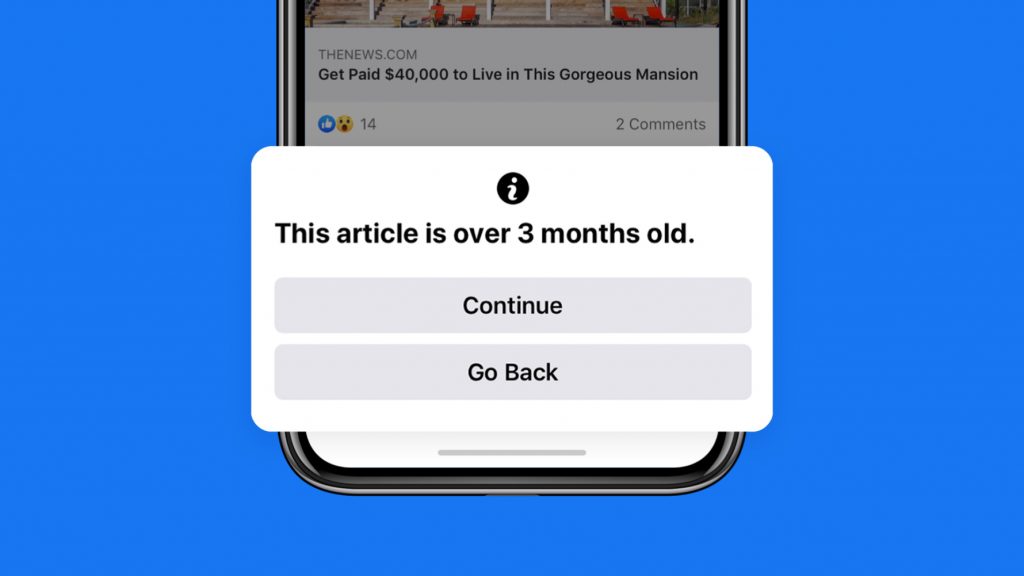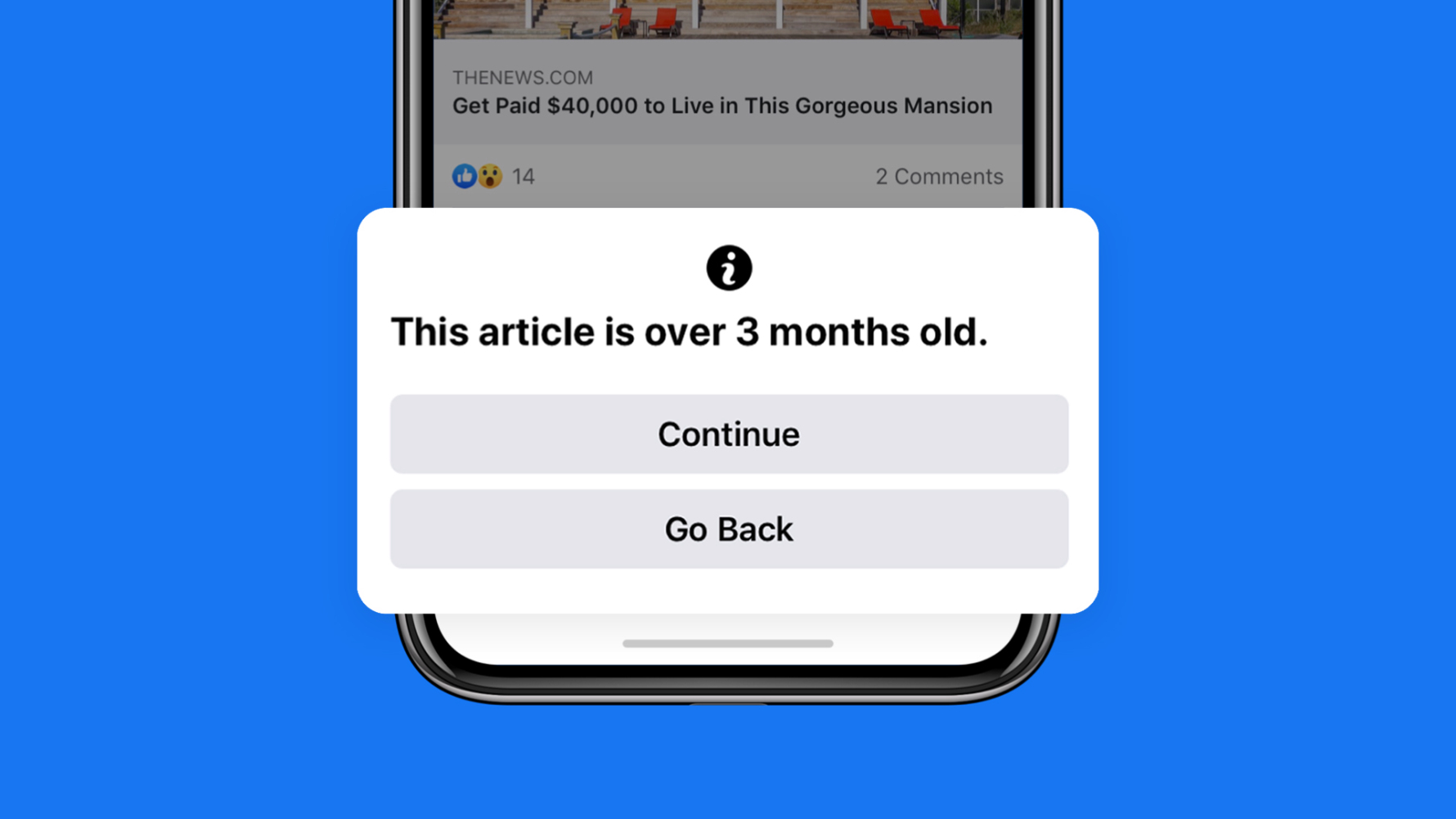 Timely information matters. And because Facebook is all about creating communities, the relevance and accuracy of the information it shares is important, especially when it comes to major events. To help keep users stay up to date with the most accurate and latest information, Facebook has introduced what it calls content for content.
The idea is that by notifying users of the age of a piece of content users are able to make an informed decision on the information they read. Right now, users that view any content older than 90 days are met with a pop-up. This feature was designed after internal research pointed to timeliness of an article impacting user interest, trust, and it's shareability.
While this sounds like a news-related feature, it's just as valuable for brands marketing products to be aware of. You can't beat the 90-day pop-up window but you can publish content regularly. Doing so will help you stay top-of-mind with your audience, ensuring that you don't get left out of the conversation in your industry.
---
6. 3D Images Now Available
3D images are the latest and coolest image-related feature to brace Facebook. While the concept may sound familiar, it's different from Facebook's 360 photo feature. 3D images allow users to create and publish immersive 3D pictures, and you can for your brand, too. This feature applies to photos taken with the Portrait Mode feature of a smartphone.
To publish a Facebook post, select "3D photo" from the upload menu and upload your portrait to your newsfeed. 3D images allow viewers to interact with them by turning their devices and using their fingers.
---
7. Access Royalty-Free Music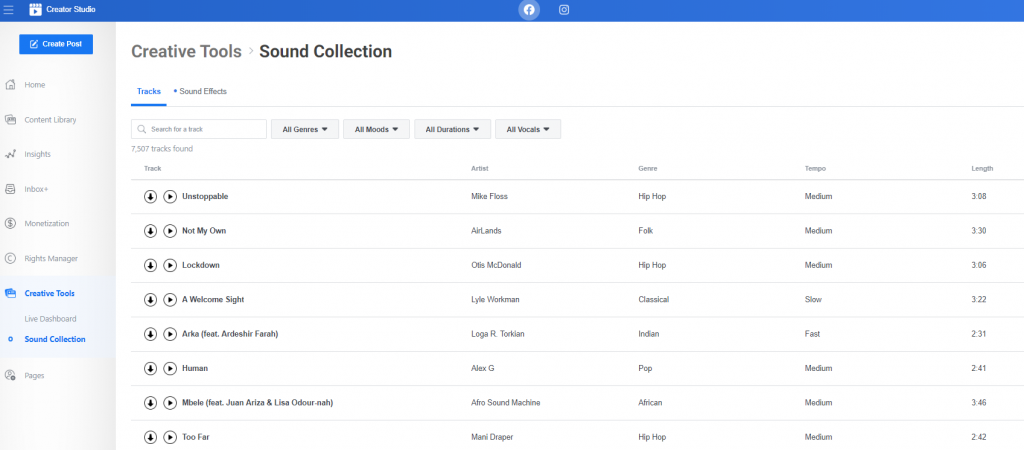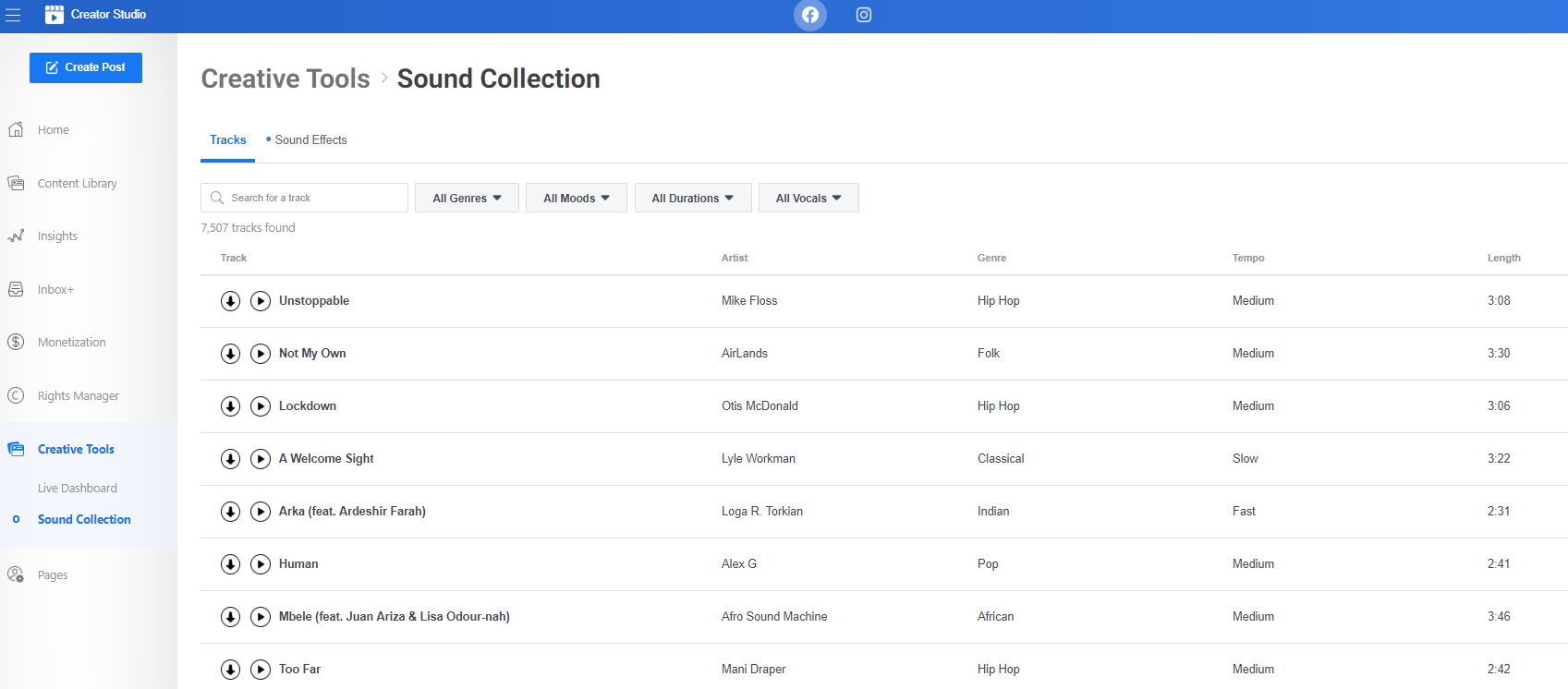 Creating your best videos just got easier and cheaper. Facebook has introduced thousands of royalty-free songs and music collections. These are accessible from Facebook's publishing tools and brands can easily add them to videos you produce to showcase on the platform. The great news for anyone who's struggled to find music is that you now have access to more than enough of it for free, and you don't need to worry about Facebook banning your videos on the basis of copyright infringement.
---
8. Creator Studio Updates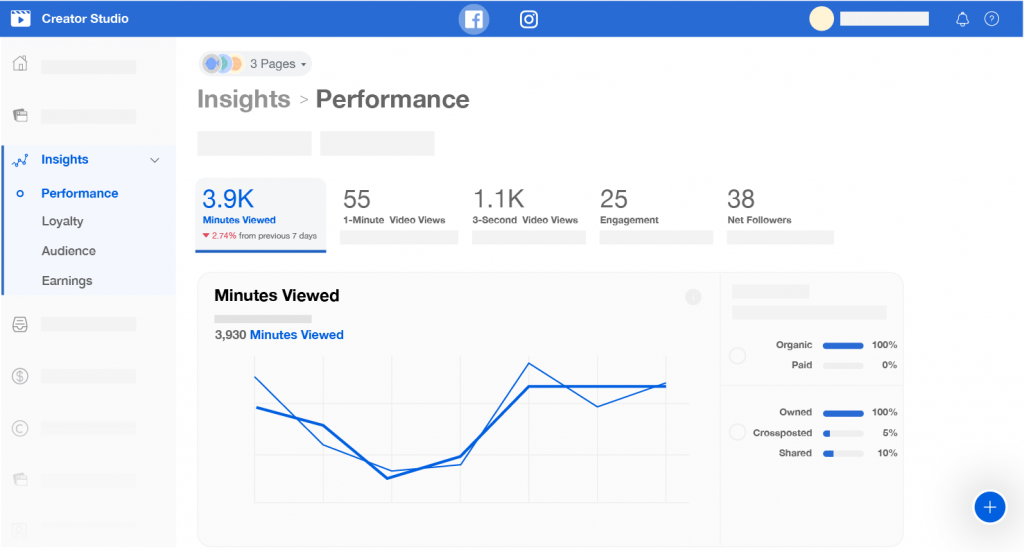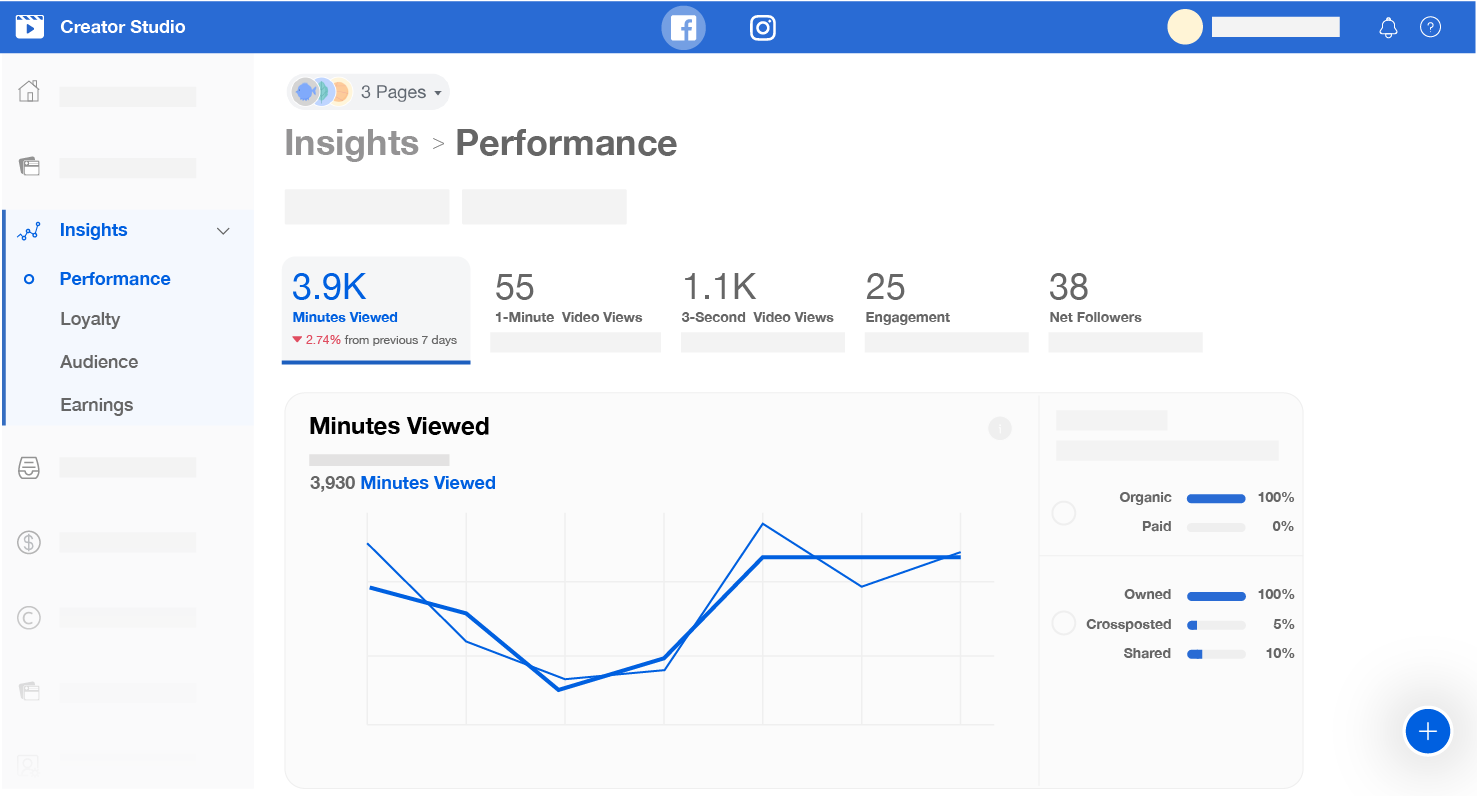 Insights and analytics are always valuable. And to help, Facebook has elevated their offering to help creators better understand their audiences. Creator Studio now offers analytics that show who your loyal and repeat followers are, and can tell what average watchtime and retention rates are for videos. In addition, you also have the option of connecting with followers through messaging.
---
9. Spy on Competitors
Want to know what your competitors are up to? Facebook's Pages now offers a Watch feature. It's designed to help you keep tabs on pages of interest. You can easily create a page to monitor through 'Insights' from within your Facebook Page. Scroll to the bottom of the page, add the page of interest or as many as you like. The feature allows brands to track engagement rates, page likes, and how the frequency of posts per week.
---
Try Them
Social media marketing is evolving. To get the most out of Facebook for your brand, you'll need to dedicate time to investigating new avenues. Try these and track how successful they are for your company. One of them may just lead to impressive gains and insights..