We get it. Life's hard.
Sometimes you need more than just a cup of coffee (or something stronger) to pick you up. Whether you're starting a business or know that you need to make a few changes that you've postponed yet again, inspirational quotes can give you the energy to embrace a new chapter and deal with everything else that life throws at you.
Perhaps you just need to sound clever or impress someone? We won't judge. In that case, quoting famous people almost always does the trick.
Our list of 99 of the most famous quotes of all time offers a bit of both – motivational quotes to get/keep you going and meaningful quotes about how others approached the road to success. On a side note, number 70 is one of our favorite quotes of all time. Often, the most simple message turns out to be the most powerful quote.
---
Most Famous Quotes About Life and Everything Else:
---
Quotes About Failure
1. "The greatest glory in living lies not in never falling, but in rising every time we fall." - Nelson Mandela, political leader and philanthropist
2. "But man is not made for defeat. A man can be destroyed but not defeated." - Ernest Hemingway, American novelist and Nobel Prize laureate
3. "Do not be embarrassed by your failures, learn from them and start again." - Sir Richard Branson, British business magnate
4. "Failure is success if we learn from it." - Malcolm Forbes, American entrepreneur and publisher of Forbes
5. "You must learn from the mistakes of others. You can't possibly live long enough to make them all yourself." - Sam Levenson, American humorist
6. "Fall seven times, stand up eight." - Japanese Proverb
7. "Failure is so important. We speak about success all the time. It is the ability to resist failure or use failure that often leads to greater success. I've met people who don't want to try for fear of failing." - J.K. Rowling, author
8. "I knew that if I failed I wouldn't regret that, but I knew the one thing I might regret is not trying." - Jeff Bezos, founder of Amazon
9. "It is during our darkest moments that we must focus to see the light." - Aristotle, Greek philosopher
10. "You will face many defeats in life, but never let yourself be defeated." - Maya Angelou, American poet
11. "Many of life's failures are people who did not realize how close they were to success when they gave up." - Thomas A. Edison, an American inventor
12. "Success is not final; failure is not fatal: It is the courage to continue that counts." - Sir Winston Churchill, former Prime Minister of the United Kingdom
13. "The real test is not whether you avoid this failure, because you won't. It's whether you let it harden or shame you into inaction, or whether you learn from it; whether you choose to persevere." - Barack Obama, the first African-American president of the United States
14. "It is better to fail in originality than to succeed in imitation." - Herman Melville, author of Moby Dick
15. "Success is walking from failure to failure with no loss of enthusiasm." - Sir Winston Churchill, former Prime Minister of the United Kingdom
16. "You miss 100% of the shots you don't take." - Wayne Gretzky, former professional Canadian ice hockey player
---
Quotes About Getting Started
17. "Never give up on a dream just because of the time it will take to accomplish it. The time will pass anyway." - Earl Nightingale, an American radio speaker
18. "It's not about ideas. It's about making ideas happen." - Scott Belsky, co founder of Behance
19. "The more I want to get something done the less I call it work." - Richard Bach, author of Jonathan Livingston Seagull
20. "It always seems impossible until it's done." - Nelson Mandela, political leader and philanthropist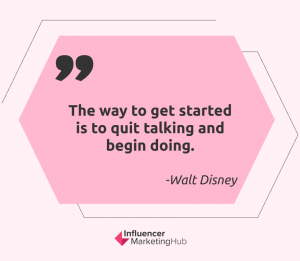 21. "The way to get started is to quit talking and begin doing." - Walt Disney, pioneer of the American animation society
22. "The only thing worse than starting something and failing… is not starting something." - Seth Godin, best-selling author
23. "Your time is limited, so don't waste it living someone else's life. Don't be trapped by dogma – which is living with the results of other people's thinking. Don't let the noise of others' opinions drown out your own inner voice. And most important, have the courage to follow your heart and intuition." - Steve Jobs, cofounder of Apple
24. "Don't judge each day by the harvest you reap but by the seeds that you plant." - Robert Louis Stevenson, author of Strange Case of Dr Jekyll and Mr Hyde
25. "The journey of a thousand miles begins with one step." - Lao Tzu, ancient Chinese philosopher and writer
26. "You have brains in your head. You have feet in your shoes. You can steer yourself in any direction you choose. You're on your own. And you know what you know." - Dr. Seuss, American children's author
27. "The question isn't who is going to let me; it's who is going to stop me." - Ayn Rand, author of Atlas Shrugged
28. "How wonderful it is that nobody needs to wait a single moment before starting to improve the world." - Anne Frank, Jewish victim of the Holocaust
29. "When everything seems to be going against you, remember that the airplane takes off against the wind, not with it." - Henry Ford, founder of the Ford Motor Company
30. "The secret of getting ahead is getting started. The secret of getting started is breaking your complex overwhelming tasks into small manageable tasks, and starting on the first one." - Mark Twain, American writer
31. "Step out of the history that is holding you back. Step into the new story you are willing to create." - Oprah Winfrey, American talk show host, author, and philanthropist
32. "Dreaming, after all, is a form of planning." - Gloria Steinem, American feminist
---
Quotes About Leadership and Business
33. "If your actions inspire others to dream more, learn more, do more and become more, you are a leader." - John Quincy Adams, former president of the United States
34. "Tell me and I forget. Teach me and I remember. Involve me and I learn." - Benjamin Franklin, founding father of the United States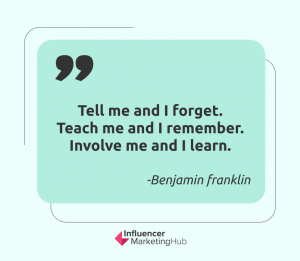 35. "A business has to be involving, it has to be fun, and it has to exercise your creative instincts." – Richard Branson, British business magnate and founder of the Virgin Group
36. "Do not go where the path may lead, go instead where there is no path and leave a trail." - Ralph Waldo Emerson, American essayist, philosopher, and poet
37. "The first rule of any technology used in a business is that automation applied to an efficient operation will magnify the efficiency. The second is that automation applied to an inefficient operation will magnify the inefficiency." - Bill Gates, cofounder of Microsoft
38. "Business opportunities are like buses, there's always another one coming." - Sir Richard Branson, British business magnate and founder of the Virgin Group
39. "Best startups generally come from somebody needing to scratch an itch." - Michael Arrington, founder and co-editor of TechCrunch
40. "So often people are working hard at the wrong thing. Working on the right thing is probably more important than working hard." - Caterina Fake, cofounder of Flickr
---
Quotes About Success
41. "You only have to do a few things right in your life so long as you don't do too many things wrong." - Warren Buffett, American business magnate
42. "The secret of success is to do the common thing uncommonly well." - John D. Rockefeller Jr., American financier and philanthropist
43. "If you really look closely, most overnight successes took a long time." - Steve Jobs, cofounder of Apple
44. "I find that the harder I work, the more luck I seem to have." - Thomas Jefferson, founding father of the United States and former US president
45. "I never dreamed about success, I worked for it." - Estée Lauder, businesswoman and cofounder of Estée Lauder Companies
46. "You should pursue your passion. If you're passionate about something and you work hard, then I think you will be successful." - Pierre Omidyar, founder of eBay
47. "There are no secrets to success. It is the result of preparation, hard work and learning from failure." - Colin Powell, an American politician
48. "I feel that luck is preparation meeting opportunity." - Oprah Winfrey, American talk show host, author, and philanthropist
49. "Success usually comes to those who are too busy to be looking for it." - Henry David Thoreau, American poet and philosopher
50. "Timing, perseverance, and ten years of trying will eventually make you look like an overnight success." - Biz Stone, cofounder of Twitter
---
Quotes About Attitude
51. "To think is easy, to act is difficult. To act as one thinks is the most difficult." – Johann Wolfgang von Goethe, German poet
52. "If you look at what you have in life, you'll always have more. If you look at what you don't have in life, you'll never have enough." - Oprah Winfrey, American talk show host, author, and philanthropist
53. "Whether you think you can or you think you can't, you're right." - Henry Ford, founder of the Ford Motor Company
54. "Nothing is impossible, the word itself says, 'I'm possible!'" - Audrey Hepburn, British actress
55. "Believe you can and you're halfway there." - Theodore Roosevelt, former president of the United States
56. "Always deliver more than expected."- Larry Page, cofounder of Google
57. "Please think about your legacy, because you're writing it every day." - Gary Vaynerchuck, author and internet personality
58. "Make every detail perfect and limit the number of details to perfect." - Jack Dorsey, cofounder of Twitter
59. "If you can't fly then run. If you can't run, then walk. And, if you can't walk, then crawl, but whatever you do, you have to keep moving forward." - Martin Luther King Jr., leader in the civil rights movement
60. "I've learned that people will forget what you said, people will forget what you did, but people will never forget how you made them feel." – Maya Angelou, American poet
61. "Learning never exhausts the mind." - Leonardo da Vinci, painter, sculptor, and architect
62. "If you cannot do great things, do small things in a great way." - Napoleon Hill, American author
63. "Do not dwell in the past, do not dream of the future, concentrate the mind on the present moment." - Buddha, religious leader
64. "You have to believe in yourself when no one else does — that makes you a winner right there." - Venus Williams, professional American tennis player and former world #1
65. "The future belongs to those who believe in the beauty of their dreams." - Eleanor Roosevelt, former first lady of the United States
---
Quotes About Life
66. "In the end, it's not the years in your life that count. It's the life in your years." - Abraham Lincoln, former president of the United States
67. "Life is a succession of lessons which must be lived to be understood." - Ralph Waldo Emerson, American essayist, philosopher, and poet
68. "You only live once, but if you do it right, once is enough." - Mae West, American actress
69. "Go confidently in the direction of your dreams! Live the life you've imagined." - Henry David Thoreau, American poet and philosopher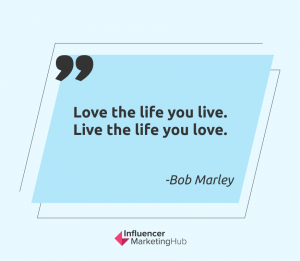 70. "Love the life you live. Live the life you love." - Bob Marley, Jamaican singer and songwriter
71. "Far and away the best prize that life offers is the chance to work hard at work worth doing." - Theodore Roosevelt, former president of the United States
72. "I would rather die of passion than of boredom." - Vincent van Gogh, Dutch Post-impressionist painter
73. "In three words I can sum up everything I've learned about life: it goes on." - Robert Frost, American poet
74. "Don't count the days, make the days count." - Muhammad Ali, professional American boxer
75. "There should be no boundaries to human endeavor. We are all different. However bad life may seem, there is always something you can do, and succeed at. While there's life, there is hope." - Stephen Hawking, author of A Brief History of Time
76. "Life is not a problem to be solved, but a reality to be experienced." - Søren Kierkegaard, Danish philosopher
77. "Life isn't about finding yourself. Life is about creating yourself." - George Bernard Shaw, Irish playwright
78. "The only true wisdom is in knowing you know nothing." - Socrates, Greek philosopher
79. "If life were predictable it would cease to be life, and be without flavor." - Eleanor Roosevelt, former first lady of the United States
---
Quotes About Risk
80. "Risk more than others think is safe. Dream more than others think is practical." - Howard Schultz, CEO of Starbucks
81. "Almost everything worthwhile carries with it some sort of risk, whether it's starting a new business, whether it's leaving home, whether it's getting married, or whether it's flying into space." - Chris Hadfield, former Canadian astronaut
82. "Don't let the fear of losing be greater than the excitement of winning." - Robert Kiyosaki, author of Rich Dad Poor Dad
83. "What we fear of doing most is usually what we most need to do." - Ralph Waldo Emerson, American essayist, philosopher, and poet
84. "Too many of us are not living our dreams because we are living our fears." - Les Brown, American motivational speaker
---
Quotes About Change
85. "The fastest way to change yourself is to hang out with people who are already the way you want to be." - Reid Hoffman, cofounder of LinkedIn
86. "A bend in the road is not the end of the road… Unless you fail to make the turn." – Helen Keller, American author and disability rights advocate
87. "Change almost never fails because it's too early. It almost always fails because it's too late." – Seth Godin, best-selling author
88. "We first make our habits, then our habits make us." – John Dryden, English poet
89. "To change ourselves effectively, we first have to change our perceptions." – Stephen Covey, author of The 7 Habits of Highly Effective People
90. "To improve is to change; to be perfect is to change often." – Sir Winston Churchill, former Prime Minister of the United Kingdom
91. "There can be no life without change, and to be afraid of what is different or unfamiliar is to be afraid of life." – Theodore Roosevelt, former president of the United States
92. "True life is lived when tiny changes occur." – Leo Tolstoy, Russian writer
93. "Life is a series of natural and spontaneous changes. Don't resist them; that only creates sorrow. Let reality be reality. Let things flow naturally forward in whatever way they like." - Lao Tzu, ancient Chinese philosopher and writer
94. "The greatest discovery of all time is that a person can change his future by merely changing his attitude." - Oprah Winfrey, American talk show host, author, and philanthropist
95. "We delight in the beauty of the butterfly, but rarely admit the changes it has gone through to achieve that beauty."- Maya Angelou, American poet
96. "I have looked in the mirror every morning and asked myself: "If today were the last day of my life, would I want to do what I am about to do today?" And whenever the answer has been "No" for too many days in a row, I know I need to change something."- Steve Jobs, cofounder of Apple
97. "There is nothing permanent except change."- Heraclitus, ancient Greek philosopher
98. "There is only one corner of the universe you can be certain of improving, and that's your own self." - Aldous Huxley, author of Brave New World
99. "When we are no longer able to change a situation - we are challenged to change ourselves." - Viktor E. Frankl, Holocaust survivor