The vast empire that is the internet has several options of languages ​​for you to explore and communicate with your audience. But sometimes everything can get a little monotonous and repetitive. So what else can you do?
You can create a fun, animated video. Not only is it fun to make, especially for the creatives reading this, animated video is easily understood. No matter what language you speak or what culture you identify, visual learning is almost universally understood and recognized. But to effectively create an animated work of art that accomplishes whatever goal you have in mind, you need to invest in a reliable animation software program.
Animation software programs help you create cartoons that aren't only a medium for amusement but also something to be used for educating and promoting something you have to offer. Here's some of the best programs we love and recommend for you.
---
7 of the Best Animation Software Programs for Your Business:
---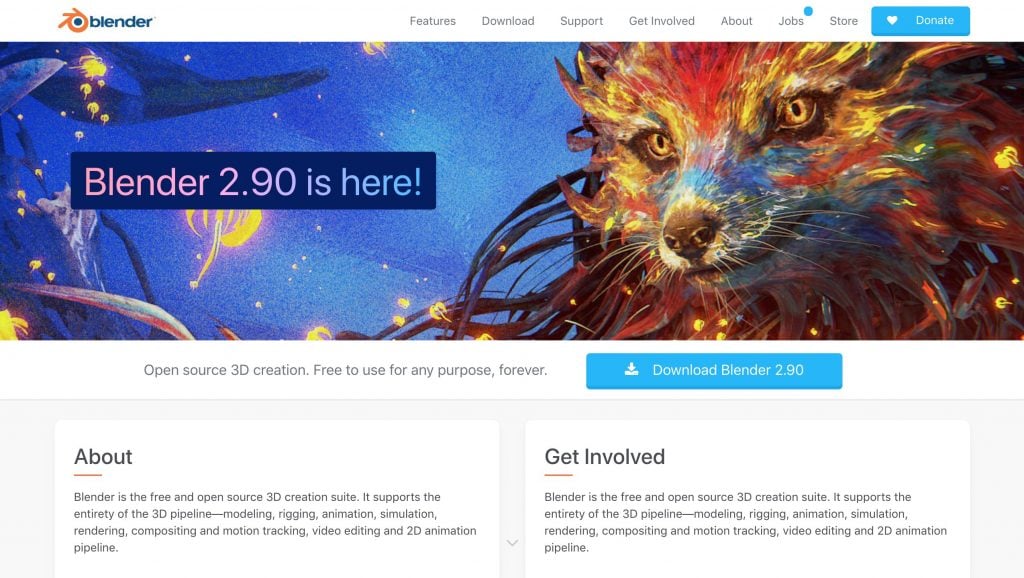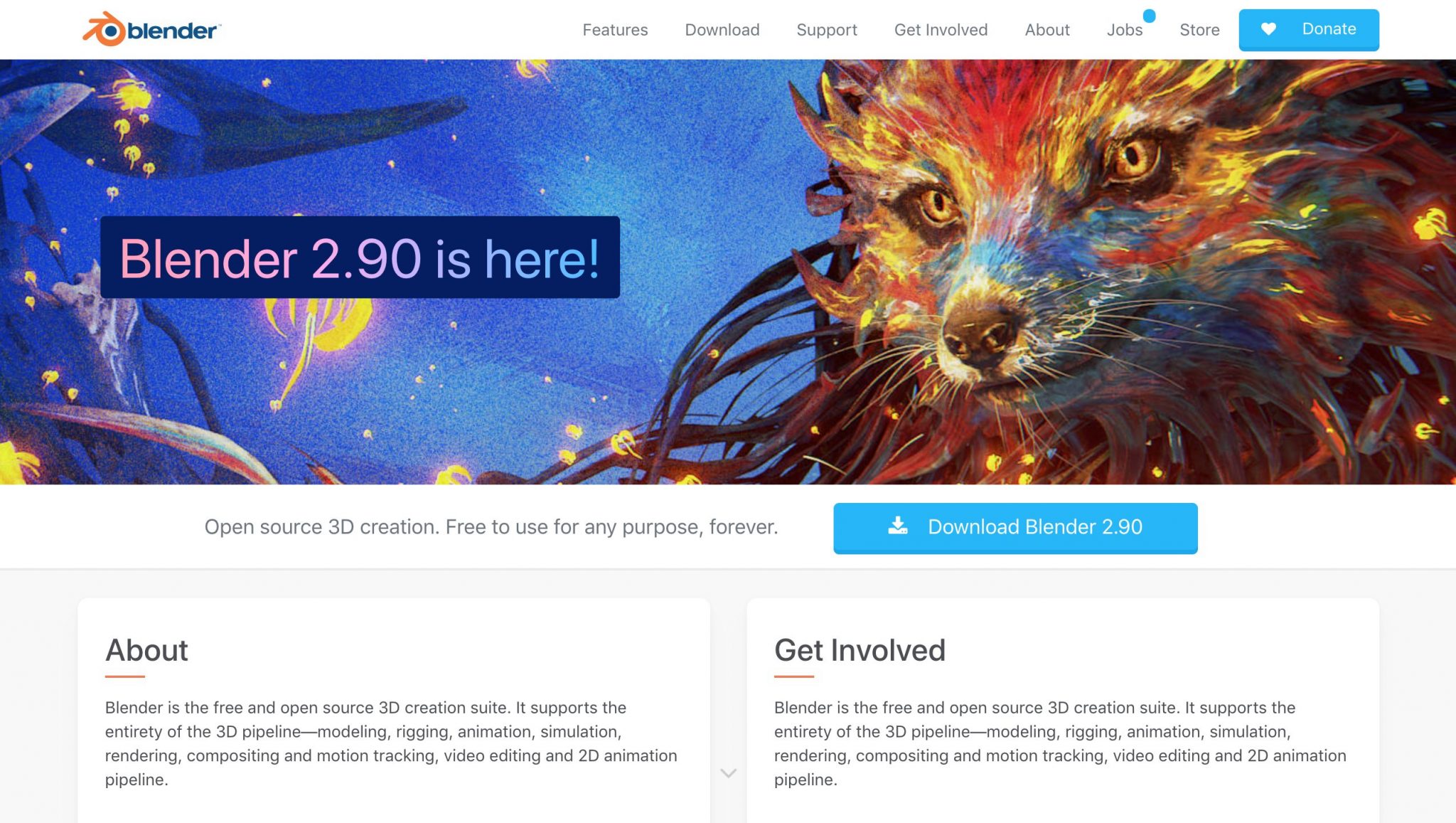 This powerful 3D Animation Software Programs is free and open-source. It focuses on professionals looking to perform actions such as modeling, animation, rigging, rendering, simulation, composition, and motion tracking. It also gives you the facility to create entire post-production from the same program with video editing, composition, and visual effects options.
In one of its latest updates, it has implemented new tools for Grease Pencil, which is an engine for creating 2D animation and storyboarding within the same 3D space. The projects that you can carry out with Blender are of high quality. This program fights the top with a paid program: Cinema 4D.
The minimum technical aspects of using Blender are:
64-bit quad-core CPU

16 GB RAM

Full HD screen (1920 x 1080

Mouse with three buttons or a tablet and graphic pen

Graphics card with 4 GB RAM

Works on Windows, Mac, and Linux

100% portable: no installation or internet connection required.

Formats: 3ds, dae, fbx, dxf, obj, x, lwo, svg, ply, stl, vrml, x3d
Advantages of Blender
The program is completely free and open source.

The latter means that anyone can help improve the program. It can create anything from an animated short to an entire movie. You can do many things in one program such as animation, rigging, UV mapping for textures or 2D skin on 3D figures, etc.

It has an excellent shortcut system that saves time when working.

One of its most important advantages is its modular function, quickly accessing mini tools created by the community that mimics payment programs' functions.
Disadvantages of Blender
There is a learning curve that can be a bit difficult to understand at first.

Likewise, the design of its interface and its menus can mislead first-time users. But remember that everything is 100% customizable, so if you want to change something, you can do it. Like many other Animation Software Programs, it will require a lot of learning and practice to become an expert.
---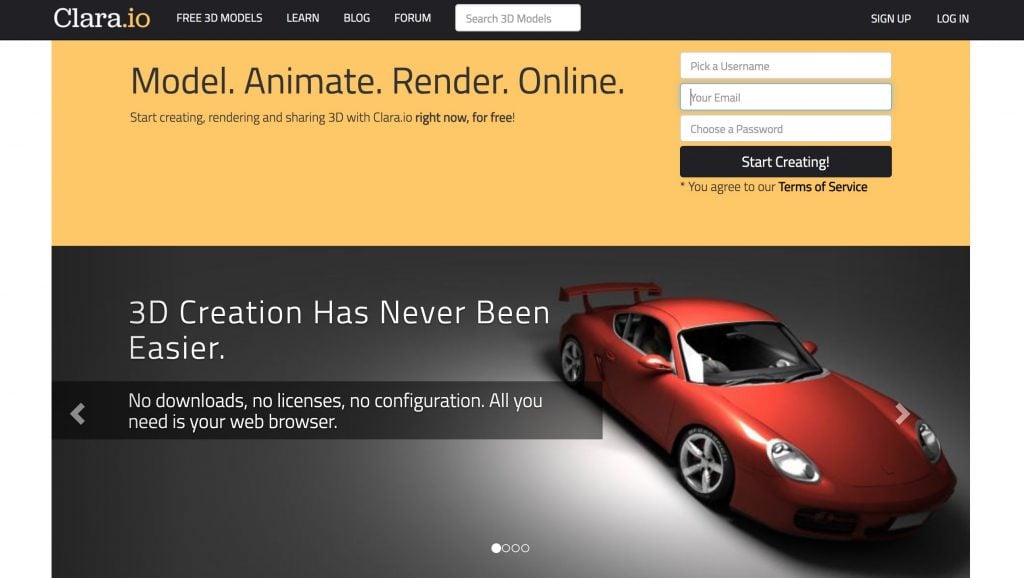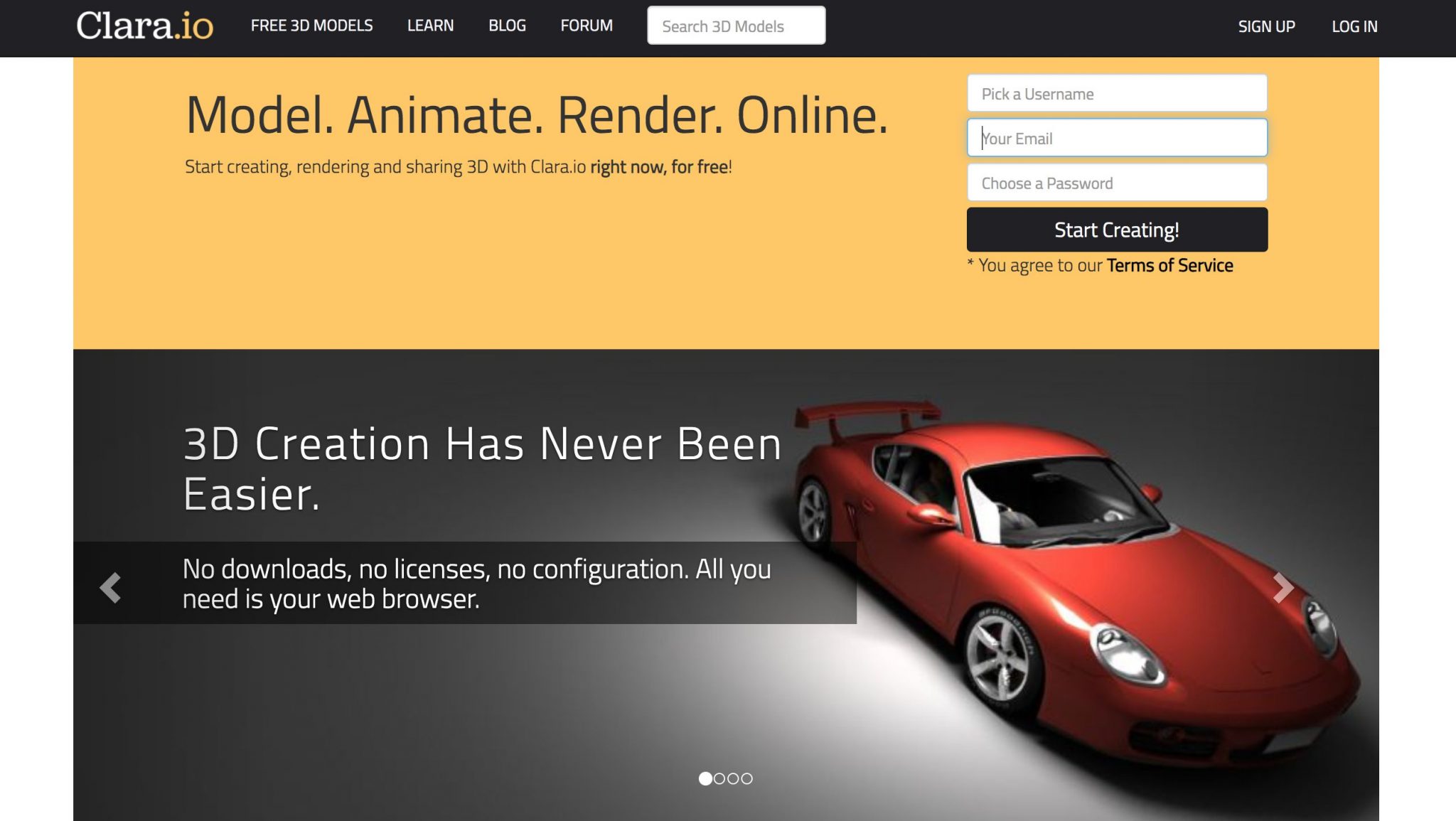 This option is a web-based application, so you can work from your browser to create, animate, and render 3D content. You will find the essential tools to work with 3D modelings such as extrusion, bevel, cut, and loop in its workspace. Also, as you work from the browser, you can include more team members to participate in the modeling. Something like Google Drive.
This Animation Software Program is created by Exocortex and its collaborators who have worked on programs like Softimage, Maya, and 3ds Max. There is no need to download anything to your PC or Mac. Users have access to many features, such as object creation and animation, on the same web. Clara.io will automatically save all your changes and progress on its server. And since it is in the cloud, you don't have to worry about getting an update; this is done automatically.
Clara io technical requirements include:
The free plan includes:

2GB of cloud storage

Unlimited public scenes

1 hour of rendering per month

Support through a public forum

No credit card required
For its use, search engines such as Mozilla, Firefox, or Google Chrome are recommended. At the moment, it cannot be used in Internet Explorer. To find out if your computer is compatible, go to get.webgl.org, where you should see a spinning cube.
Advantages of Clara.io
Clara.io's most striking advantage is that you don't need a specific operating system to make it work.

Designs are created with polygon keyframes, like many other Animation Software Programs. It supports formats such as OBJ and 3DS. If you have prior knowledge, it will be straightforward to adapt.

It is ideal for occasional jobs to produce a 3D model or draw as it is easy to implement because

it does not require any additional software installation.

It is also easily accessible from anywhere with Internet access. When being online, backup copies are saved automatically.
Disadvantages of Clara.io
Render times can be longer in the absence of hardware acceleration.

It would help if you had a stable internet connection to use Clara.io.
---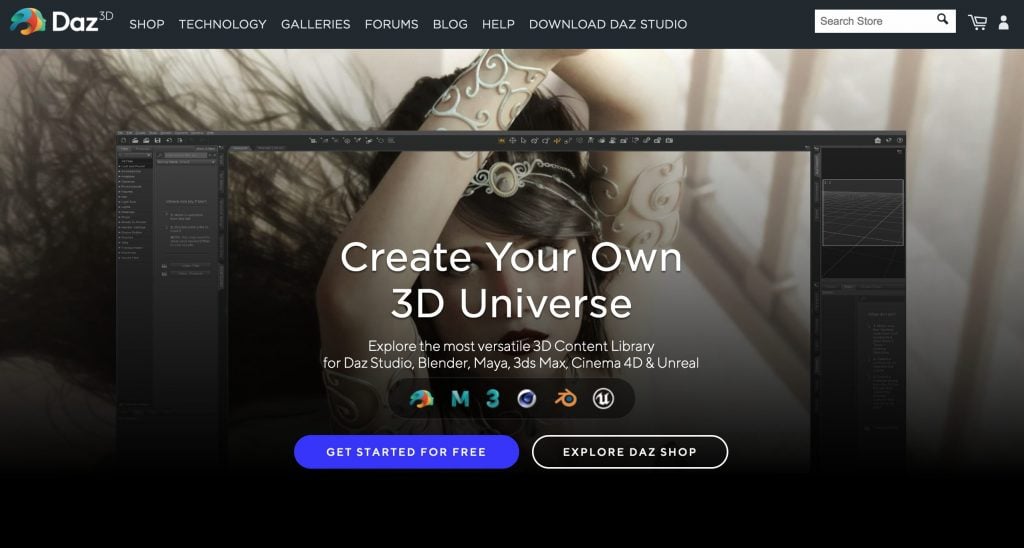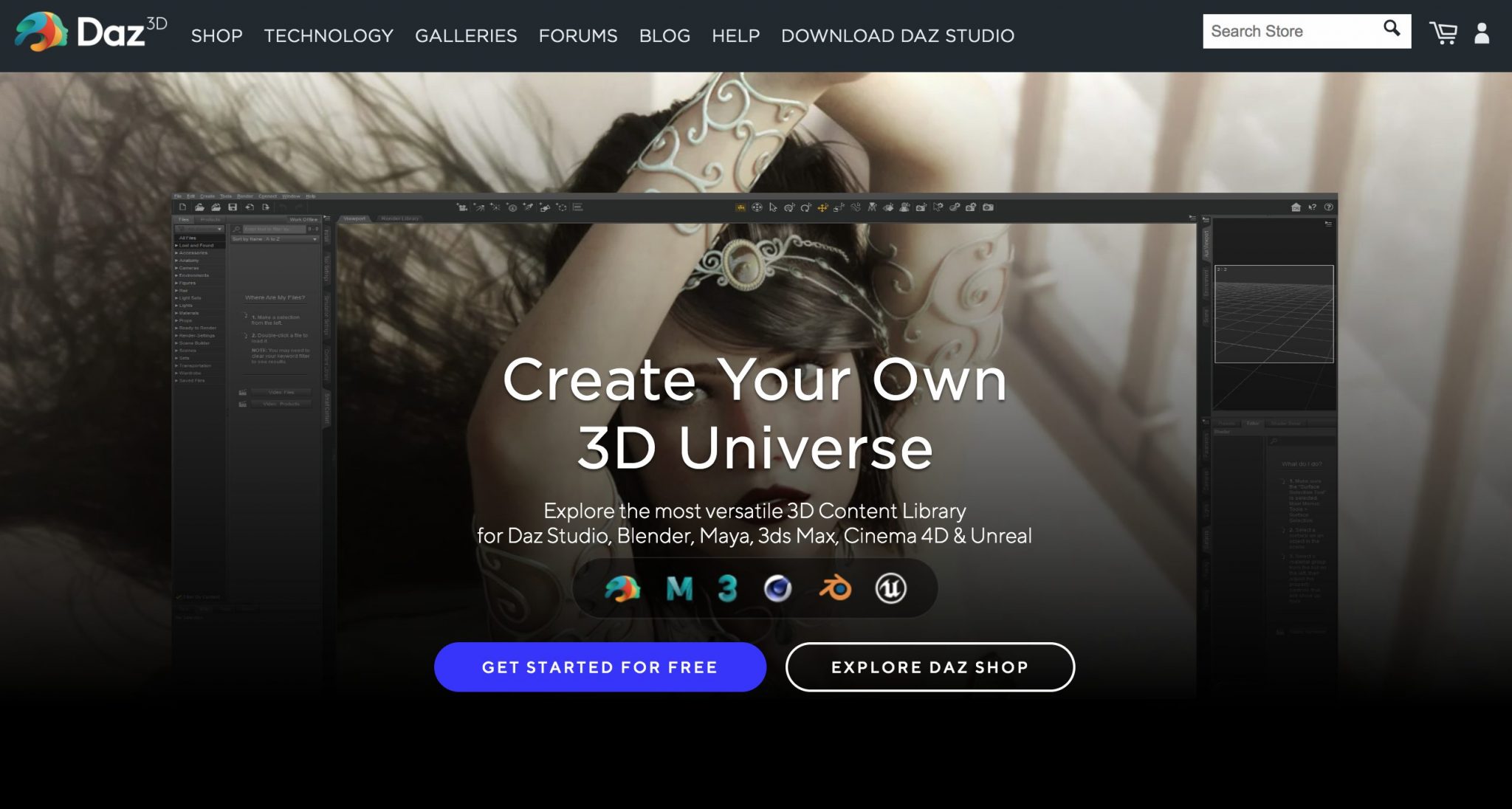 It is an Animation Software Program designed more for fans of the world of 3D animation. This program is versatile that allows you to create 3D figures, energy, and rendering.
Perfect for animators, designers, and illustrators, your free plan may have fewer features that make workflow easier. Despite that, this free Animation Software Program has a variety of tools.
The system it uses is a combination of different graphic design platforms, solutions, and plugins such as Hexagon, Genesis 8, and Daz Studio that work together to enhance the creation of 3D human models. Likewise, they can create digital environments, animations, and illustrations.
Daz3D provides a figure platform and character engine that enables detailed character production. As a working format, you can assign different positions to your model directly from the timeline so that the program generates the movements automatically.
The recommended technical requirements for Windows / Mac:
Intel Dual-Core equivalent or higher / Intel Macintosh®

1.6 GHz (2 GHz dual-core or higher) / 1.6 GHz min (1.8 GHz or higher)

Windows 10, 8, or 7 / Mac ™ OS X 10.6 or higher

1GB RAM min (2GB + recommended)

1GB free on a hard drive for installation

OpenGL 1.6 compatible graphics card with at least 128MB RAM

DirectX 9 (used only for audio processing)

Available format: obj, fbx dae Daz
Advantages of Daz3D
The main benefit of Daz3D is its ability to

create realistic characters, animate, model, render, and create 3D elements

and be able to give life and movement to the created characters, and made possible thanks to the advanced tools it provides, such as Genesis 8. With which people and creatures can be produced. It also has transformational capabilities that allow for a combination of different body and limb sizes, shapes, and musculature.

Daz3D has at the disposal of its users a catalog of tutorials, which help them improve their 3D art capabilities.

It also allows you to create photorealistic 3D art, content, and animation. You will have at your disposal a comprehensive library of 3D human figures with realistic details and body parts.
Disadvantages of Daz3D
You have to pay to unlock more animation design features.

Many features are unlocked by purchasing the paid version of the program.
---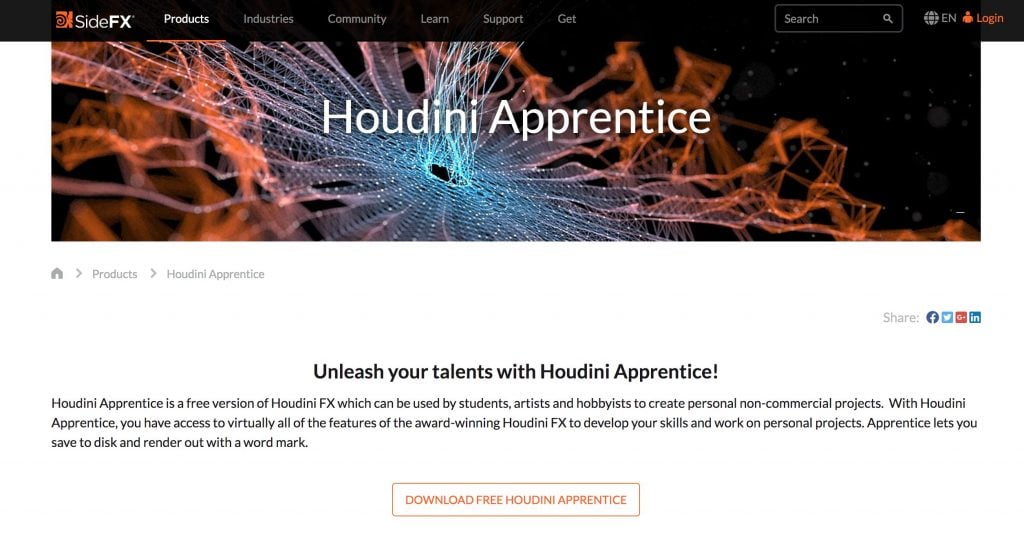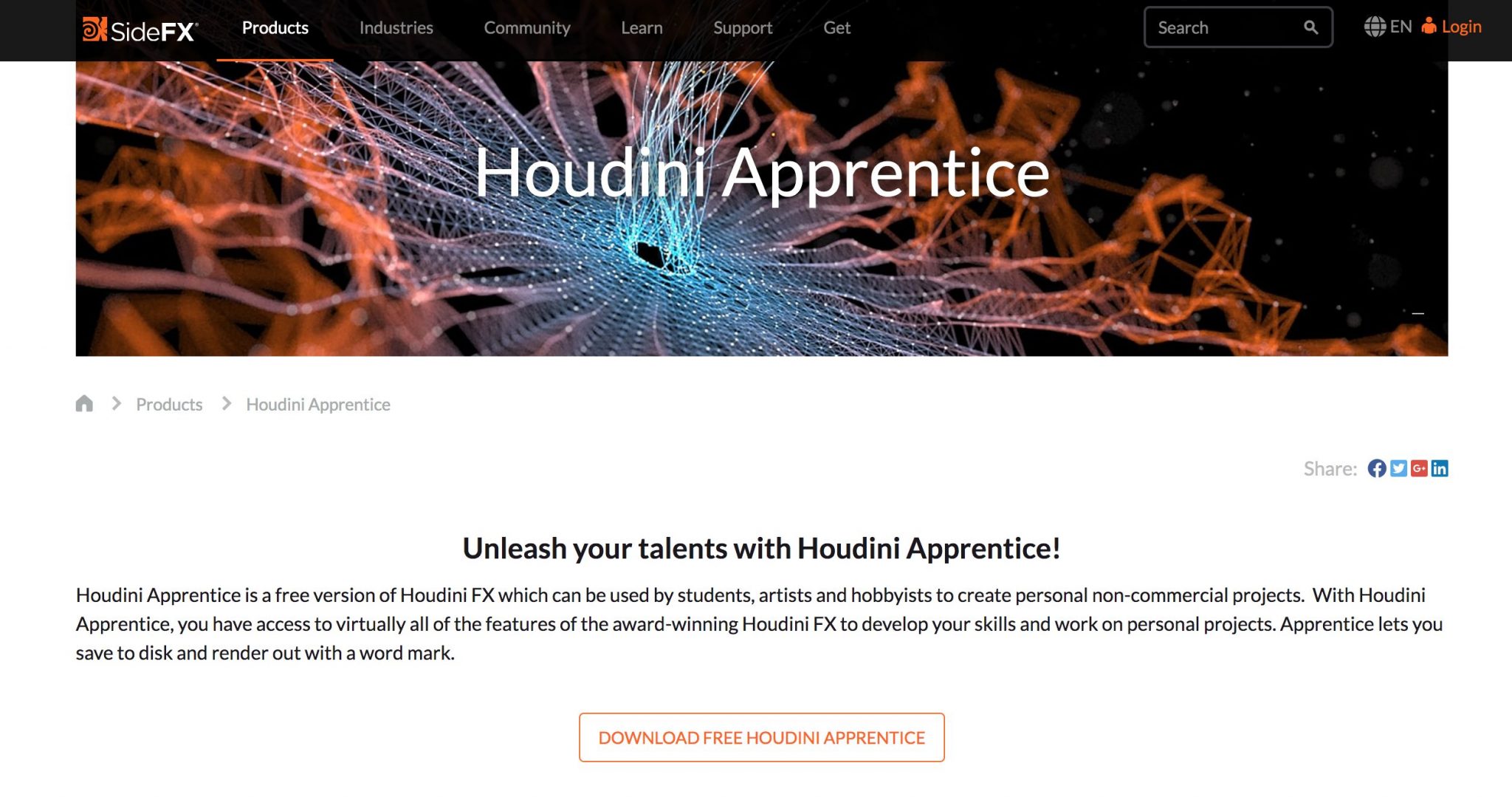 Houdini Apprentice is a free version of Houdini FX, which can be used by students, artists, and business owners to create personal non-commercial projects. With this program, you can have access to many options offered in the paid version to outline and improve your skills to be a 3D animator.
It is a well-loved and useful program for 3D animation and video game development. This tool will help you generate complex geometries at a constant quality level by changing individual parameters. Something exciting about Houdini is that its tools allow you to perform self-rigging.
The program only works with 64-bit operating systems only. Here are some other technical requirements for Houdini you need to know about:
Operating system: Windows 10, Windows 8, macOS 10.13 or higher, Ubuntu 16.04+ LTS

Memory: 4GB required minimum. 64GB for smooth simulations.

Processor: Intel or AMD x64 CPU with SSE 4.2 is required.

Disk Space: 3GB required for installation

Input device: 3-button mouse required and Wacom tablet recommended for Houdini brush-based tools

Graphics cards: NVIDIA GeForce GPUs: 440 or higher, NVIDIA Quadro GPUs: 440 or higher, AMD: 20.Q1 or higher, Intel 10.18.10.3958 or higher

Monitor: 1920 x 1200

Work formats: bgeo, clip, fbx, geo, hip
Advantages of Houdini Apprentice
Users consider Houdini's ability to perform procedural effects as a great advantage.

This makes it easier for each procedure to be modified when you want to create different results without redoing all the designs from scratch.

This program is compatible with 3D applications such as Maya, 3ds Max, and Cinema 4D and is also increasingly using the GPU rendering engine.

Using the procedural workflow, VFX creators that simulate dynamics and particles will automate reactive shots. With the ability to switch nodes, no matter how advanced you are in production, you retain routing ability throughout the creative process. Since Houdini stores each action in separate nodes, it can build an adjustable network that will allow you to refine the design according to your needs. When a node is changed, the alterations will be automatically reflected throughout the entire system without making manual changes to each one.
Disadvantages of Houdini
Houdini has many advantages when it comes to 3D production. However, their use is mostly dedicated to dynamic simulations, so

it may not be as efficient in other fields of creating visual effects.

But this supports it with third party programs like 3dMax or Maya. Learning the program can cost a bit as the interface can be a bit heavier than other programs, requiring a lot of practice.

The Houdini Apprentice version only renders the material in 720p and places a watermark on the final results.

Remember that you can only make personal use of the product and not commercially.
---



It is an Animation Software Program designed to create stop motion. Unlike the other tools, the Boat interface is clear, organized, and developed so that beginners in this world of animation feel comfortable. The frames captured with the program can be viewed immediately—an entertaining program.
This program, like Blender, is a free and open-source for Windows, macOS, and Linux. The program has been opened under the GNU General Public License, and contributions can be made within its active repository on the project's GitHub.
Here are the technical aspects of Boats Animator you need to know:
The program works on Windows 7 or higher, macOS 10.9 or higher, and Linux (+ GCC v4.6 & + GTK v2.24).

Requires an Intel Pentium 4 or higher processor with SSE2 support.

Format: Avi, mov, and mpg

A USB webcam
Advantages of Boats Animator
The program has instant playback that allows you to preview the frames captured with Boats Animator.

Unlike other programs, there is no need to wait for the edges to process. It has a function that helps keep animations smooth by displaying a translucent version of the last captured image.

Boats Animator allows the capture of frames with resolution up to 1080p and more.

You can easily use various devices to shoot with multiple cameras. The program is created with web technologies, which means that it works perfectly in the central desktop operating systems.

The facilities to create a 3D world.

There is a whole variety to start taking your ideas into the 3D world and at no cost. Advances in technology have allowed you to create animated productions from your home. You have to start putting your knowledge into practice and training yourself to be a professional animator. Remember that you can review our 3D animation courses to learn from experts on the subject.
Disadvantages of Boats Animator
It hasn't been widely used.

Created by Charlie Lee, Boats Animator is a reliable animation software program if you're just starting out in business. But if you're looking for something more versatile with more features, Boats Animator can't deliver on that.
---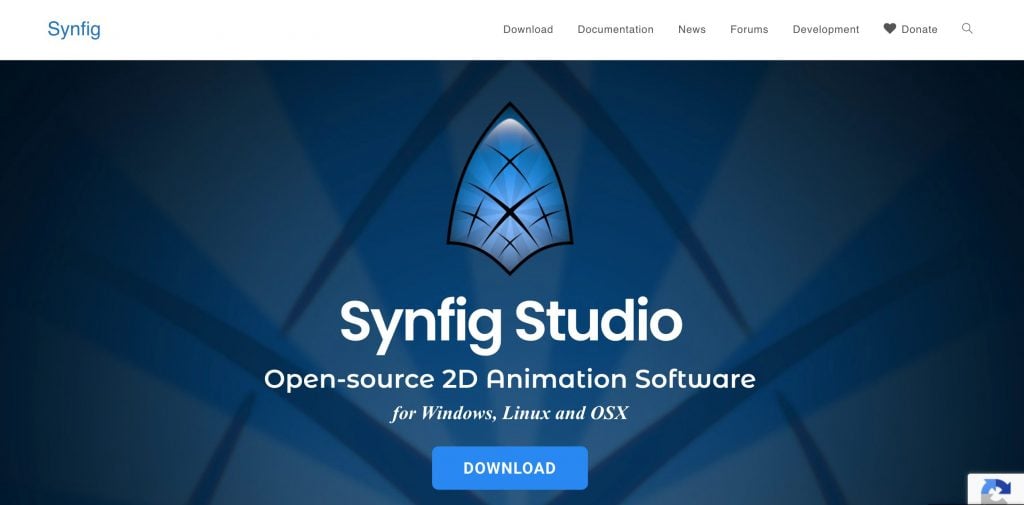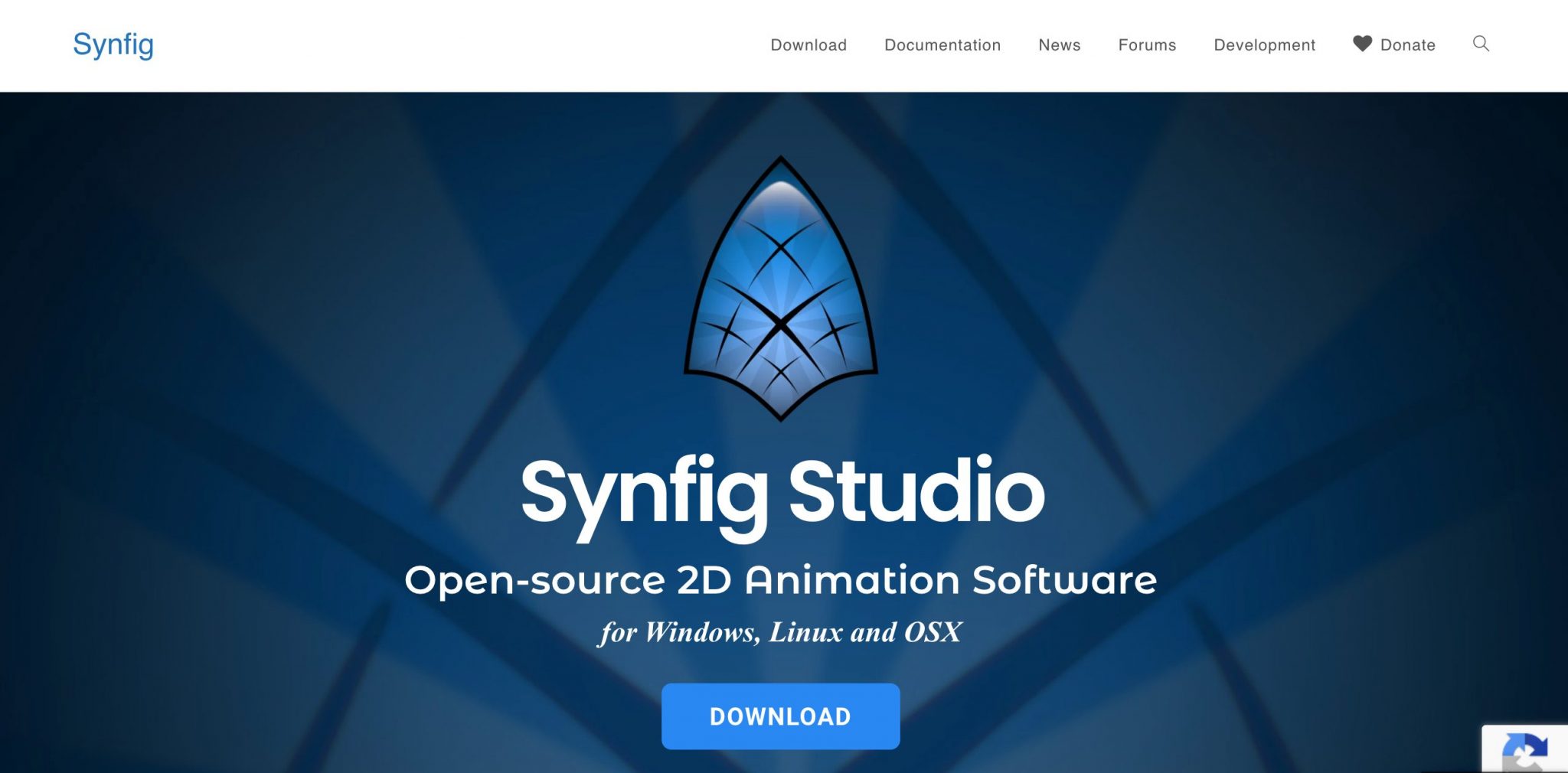 Synfig is supported on Windows, Mac, and even on Linux. The Synfig tool supports many layers of geometric, gradients, filters, distortions, transformations, fractals, and others.
The Synfig has basic features to synchronize your animation with the soundtrack using the Sound Layer. The tool comes with many useful features and functions to make your experience enjoyable. Synfig offers powerful tools for total control of your vector artwork; this allows you to create advanced character puppets and other dynamic structures.
Technical aspects and system requirements of Synfig:
For Windows:
Microsoft Windows 7 or above

Dual-Core CPU at 2 Ghz or better

2GB RAM or more
For OS X:
OS X 10.8 or above

Dual-Core CPU at 2 Ghz or better

2GB RAM or more
For Linux:
Linux distro released in 2012 or later

Dual-Core CPU at 2 Ghz or better

2GB RAM or more
Advantages of Synfig:
It is a great solution for 2D animations.

You can do a plethora of things, you can create a whole animation movie maybe just using this software.

Synfig is relatively easy to learn and use.

If you have any experience with vector design and animation software, you should be up and running comfortably within thirty minutes. If you have no experience, expect an hour or two of documentation-hunting and trial-and-error.

Synfig is a good low-cost solution if you don't want to outsource work, but also don't want to spend time or money on higher-end animation solutions.

Synfig Studio's Lottie export feature is nice if you don't want to purchase Adobe products, and only need to do some small things.
Disadvantages of Synfig:
Not a very aesthetically pleasing program.

Development can be less reliable and speedy than paid tools Lottie export Beta is inconsistent.

The learning curve is huge.

It is pretty difficult to learn how to use it efficiently, and it had quite a few glitches during use sometimes (i.e. it can shut itself down twice in 10 minutes because of errors). It has nice features for a free animation software, but the quality of the end product is going to be very limited anyway.
---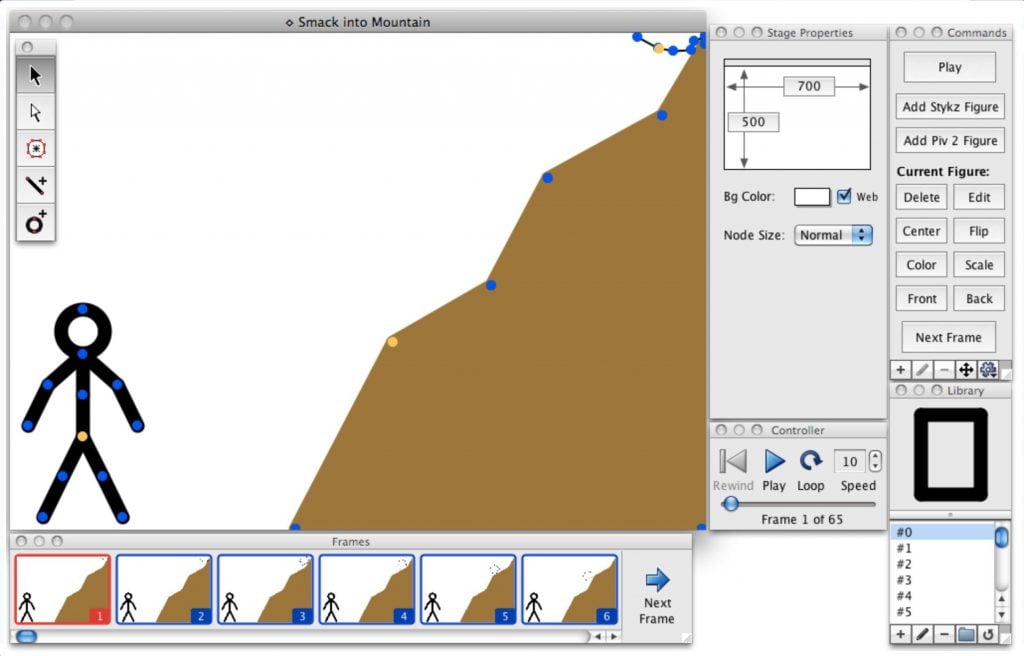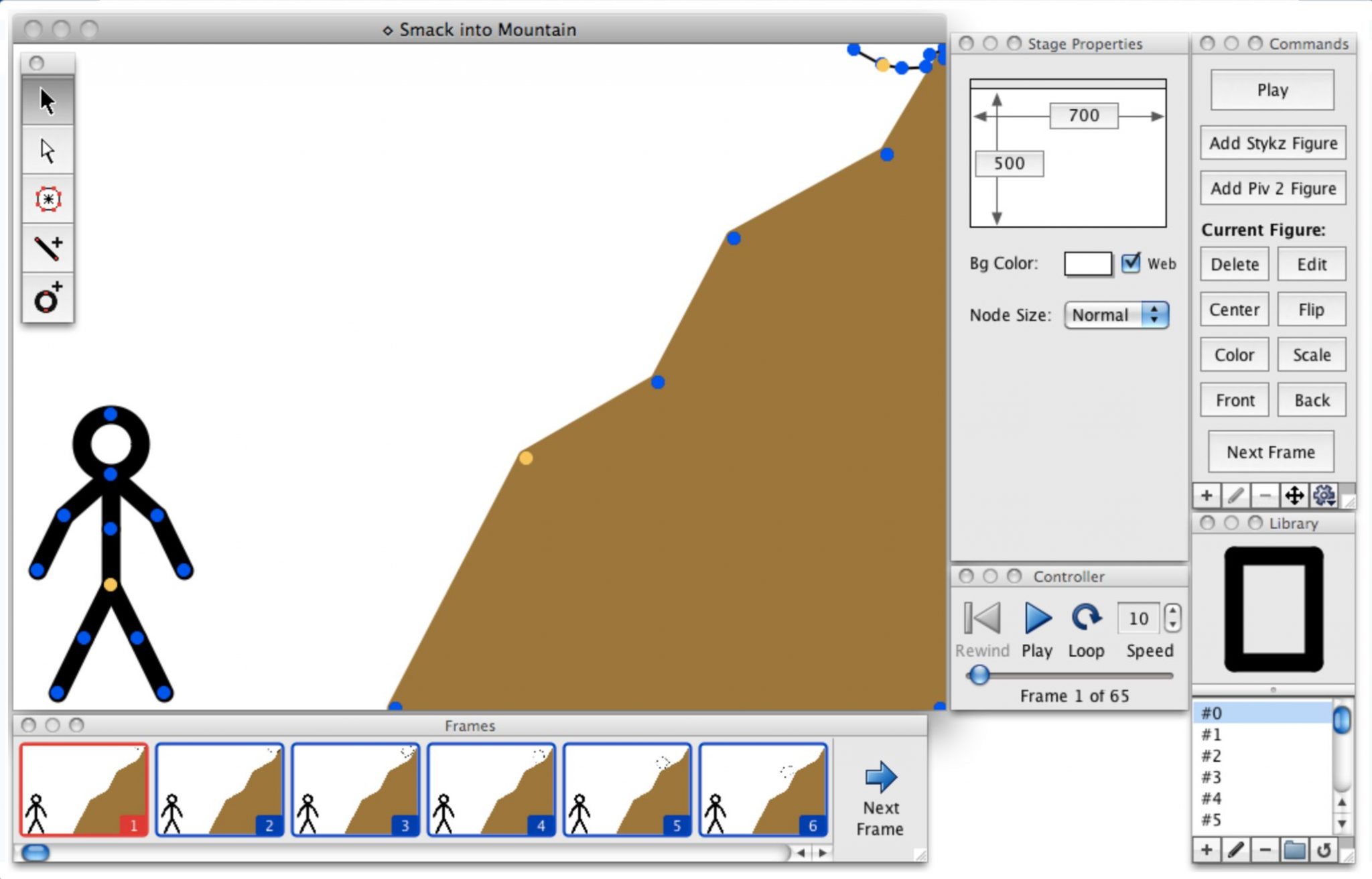 Stykz is yet another free animation tool available for Windows. If you have used the Pivot StickFigure Animator, you will be comfortable using this application as well. Stykz is based on frames, allowing you to create and work with your animation on individual frames to make it fair. The options will enable you to see what was in the previous frame to make adjustments to your current structure easily.
This application was designed to be a superset of a group of Pivot resources. The application also imports the files .stk Pivot 2 and Pivot 3 Beta, so you can use your files .stk existing you created.
Advantages of Stykz:
The GUI is nice and clean.

There's nothing too fancy or confusing about the design of this software program. The platform looks straight-forward, reliable, and easy to understand in a way that's not too overwhelming.
The help is concise and easy to understand.

You don't have to spend hours and hours researching Google for how-to guides. You already have all of the resources readily available to you in the program itself.
Although the release year is 2010, the program was stable and worked smoothly.

It's fairly common for software programs to diminish in value as time goes on. For being over ten years old, Stykz still functions like a brand-new version.
Disadvantages of Stykz
It takes a lot of effort to create a simple animation.

While the process and dashboard is easy, it requires a bit of time to fully master the dashboard.
Some useful features are missing

, like:

Closing polygons.

Reordering frames.

Font support.
---
In Conclusion
The best free animation software really depends on your skill level, your hardware, and the types of videos you want to make. To wrap it up, these are the best (free!) animation software programs for your business:
Blender: the most powerful application for 3D animation

Clara.io: the ultimate web-based application to create animations

Daz3D: a program for beginners in animation

Houdini Apprentice: a free auto-rigging 3D animation program

Boats Animator: your first steps in 3D animation

Synfig Studio: another open-source tool for 2D animation

Stykz: the first multi-platform stick figure animation program