TikTok has unrivalled reach and penetration among teenagers and Gen Z-ers. The meteoric rise since its inception in 2018 is nothing short of amazing. From an obscure karaoke app to the top free entertainment app in the Apple Store, its journey has been stupendous. No wonder everyone wants a bite of the TikTok pie.
But getting famous on TikTok isn't exactly a piece of cake. With 500 million active users, TikTok is a virtual battleground for content creators. Your content can easily drown in the tonnes of bingeworthy content that is uploaded there every second.
If you're a marketer or influencer, your chances to shine on TikTok are optimal, since only 4% of marketers are using TikTok. One reason could be that TikTok is relatively new as compared to older platforms such as Facebook and Instagram. Another is that TikTok makers are quite secretive about their metrics, which makes TikTok marketing almost a shot in the dark.
Nonetheless, you can gain a lot by earning a name on TikTok. The lip sync app's downloads have surpassed those of Facebook and Instagram (refer to the chart below). This means that you can reach a larger audience through TikTok. Also, TikTok sessions last longer than those on Snapchat or Instagram, giving you an opportunity to engage your audiences better.
As stated, succeeding on TikTok is no fluke. A well-etched strategy and engaging content are what you need to outshine talented fellow TikTokers. We've compiled an effective plan of action to accelerate your TikTok journey. Check it out.
---
How to Become TikTok Famous in 4 Easy steps:
---
1. Create Disruptive Content
If you're a conservative thinker, TikTok isn't the platform for you. You'll need to unleash your wildest, wackiest side while cooking up TikTok content. Challenges, skits, gymnastic feats, comic performances, makeup & fashion, and magic and illusion are some of the genres that can get traction.
Youngsters, who make up 41% of TikTok's user base, love the uninhibited vibe of the platform. Out-of-the-box and original content work here. At the same time, you'll have to tap into viral ideas to engage your audience.
You can use trending hashtags to improve the visibility of your posts. Use the app's Discover page to look for popular hashtags that can add value to your posts and help you reach the right audience.
After the Australian bush fires, there was a spate of TikTok posts based on the disaster. They ranged from live streams to skits and recitals. Since the topic was newsworthy, related posts got a lot of engagement and lots of creators simply rode the wave.
Hollywood couturier, Sarah Hambley, @officialhambly, posted a tutorial about stitching natural fabric pouches for animals injured in Australian fires. The short video got Sarah 51K likes and numerous comments. Note the use of relevant hashtags, #australia and #prayforaustralia.
Makeup artist and wildlife enthusiast, @witchytwitchytv, delivered an ashen-tone makeup tutorial inspired by the Australian fires and appealed to her viewers to donate generously. The post got 244.7K likes and 1.3K comments.
---
2. Identify Your Niche
You can't really be a Jack (or Jane) of all trades on TikTok. Most famous TikTokers stick to a particular niche that resonates with their profession or personal brand. They build a rich body of work which showcases their talent and skills in their niche. Naturally, such focussed content not only attracts the right followers but also gets immense engagement.
Zach King, @zachking, who is a top-grossing TikToker, is a video editor by profession. He started out by making YouTube tutorials about Final Cut Pro, a popular video editing software. When he joined TikTok, he used his editing prowess to create illusion videos.
Viewers found his content convincing as well as of high quality. Today, Zach is among the top TikTok influencers and partners with many brands.
JoJo Siwa, @itsjojosiwa, has made a career out of her TikTok handle. The teenager had her first tryst with showbiz when she participated in a dance reality show with her mom. Though she got eliminated, the competition inspired her to venture into TikTok.
JoJo captured many hearts on TikTok with her killer dance moves. But audiences loved her outrageous head bows as much as her twerks. Her headgear got so much attention that she launched her own line of bows and fashion accessories.
---
3. Piggyback on Influencers
While rags-to-riches stories about TikTok users can be inspiring, they aren't exactly a true reflection of the masses. Not everyone is a gifted dancer or powerhouse performer. How can a regular person make it big on TikTok?
The answer is influencer marketing. You can strike a partnership with influencers who are basically users with high follower counts. If influencers promote or engage with your content, you can climb the popularity charts rapidly. Influencer-endorsed content captures more eyeballs and inspires trust from viewers.
Because we believe in fair reporting, we will not downplay influencer marketing challenges. The first one is finding the right influencer. Not every influencer will get you the right kind of attention.
That is why you need to have a thorough vetting process to evaluate influencers. Don't be swayed by vanity metrics like follower count. Your ideal influencer should reflect your values and appeal to your audience.
You can check out top influencers on TikTok's Discover page or do a Google search for influencers in your domain. Cross-check their content on other channels. Shortlist influencers who match your interests and industry.
Once you've shortlisted a couple of influencers, you'll have to face the next roadblock. How can you get on their radar? Influencers are busy with brand building and have little time to spare. You'll have to be persistent in your efforts in order to catch their eye.
Try building a relationship with influencers. Be lavish with social currency (hearts, comments, etc.) on their posts. Follow them on other social networks. Strike up conversations on common grounds. If you're able to nurture the relationship well enough, your target influencer may start engaging with your content.
As the bond strengthens, you can tag them in your posts and even repost their content (with prior permission, of course). If all goes well, you can create a joint post or have them take over your account for a day. They might expect remuneration for the latter.
Piggybacking on influencers is a highway to social media success. It's especially impactful on TikTok where creativity and originality are pegged at a premium.
---
4. Invest in Advertising
If you are in a hurry to reach the top spot and you have the moolah to spare, you can opt for paid ads on TikTok. TikTok has recently launched a formal advertising program that is available at a premium. As of now, TikTok ads have a starting price of $10/1000 views. You'll have to shell out a minimum of $500 on a campaign.
Before you invest in TikTok advertising, we have a word of caution for you. Advertising on TikTok is still in a nascent stage. It hasn't been explored or exploited as widely as on Facebook and YouTube. This could be a blessing in disguise, as there aren't many brands clamoring for audience attention yet.
Still, it's best not to harbor unrealistic dreams of skyrocketing your sales ROI via advertising on TikTok. Rather, measure your advertising ROI in terms of improved awareness and engagement.
Not that we're trying to scare you away, but advertisers will find TikTok audiences harder to please than the ones on Instagram or Facebook. Youngsters are using TikTok as a means of self-expression. They aren't inclined to check out commercials or brands, in general.
You will have to incentivize TikTokers to click on your ad. Tickle their curiosity or let their favorite influencers take over your channel for a day. Ads based on viral content such as trending hashtag challenges seem to gain traction faster on TikTok. Refrain from promotional ad copy as it holds little appeal for TikTok users.
Regarding the technicalities, you'll have to create a TikTok Ads account, and then select from three available business models - Campaigns, Ad Groups, and Ads. Depending on the option you pick, you will specify the goal, budget, schedule, and copy.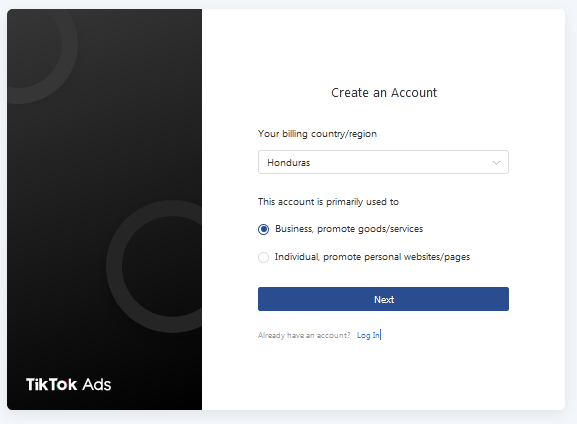 Advertising on TikTok can be a costly affair. You need to have a robust budget and a well-formed strategy before you take this road.
---
Final Thoughts
Although TikTok is the new kid on the social media block, its growth has been explosive. For content creators and marketers, TikTok's uncluttered ecosystem offers opportunities to grow.
If you're talented and have fire in your belly, nothing should stop you from becoming famous on TikTok. These actionable steps will help accelerate your journey.