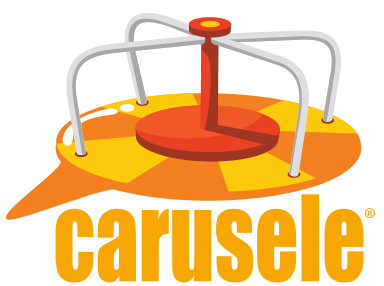 Carusele is an award-winning influencer marketing agency that leverages real-time data to constantly optimize the performance of our campaigns. Our unique approach exceeds the boundaries of traditional influencer marketing and delivers measurable business results, including guaranteed levels of web traffic.
Since launching in 2015, Carusele's unique approach to influencer marketing is designed to help your brand drive real, meaningful results in the most effective and efficient way possible.
MEASUREABLE BUSINESS RESULTS: Don't believe engagements = sales? Neither do we! That's why Carusele campaigns focus on metrics that matter like sales lift, e-commerce conversions, qualified web traffic, audience attention, and viewable impressions.
REAL-TIME DATA: How do you solve the many issues created by common "spray and pray" influencer programs? We leverage data to inform and optimize your influencer campaigns in real-time.
CONSTANT OPTIMIZATION: We don't just pull content insights to inform our next flight. We're analyzing data in real-time to optimize your campaign as we go. That's everything from influencer content, to audience targeting, content format and more…
ADVANCED TARGETING: Our targeting goes beyond finding influencers who match your audience profile. From choosing influencers whose audiences match yours to building custom and look-a-like audience segments for media boosting, our programs ensure the best content is seen by the people you want to reach.
Carusele offers packaged programs comprised of influencer content creation and distribution that differ based on your primary business objective and the way you want to optimize your campaign. Our plans begin at $20,000 for a single flight program, with costs inclusive of influencer fees, our management fees, and the syndication strategy.
Visit our website to learn more about our approach and schedule a free consultation with our team.
The agency specializes in marketing in the following areas:
Services:
Influencer Marketing
Measurable Business Results
Real-time Data
Constant Optimization
Advanced Targeting
Offices:
Raleigh, North Carolina; Birmingham, Michigan
Brands we have worked with: