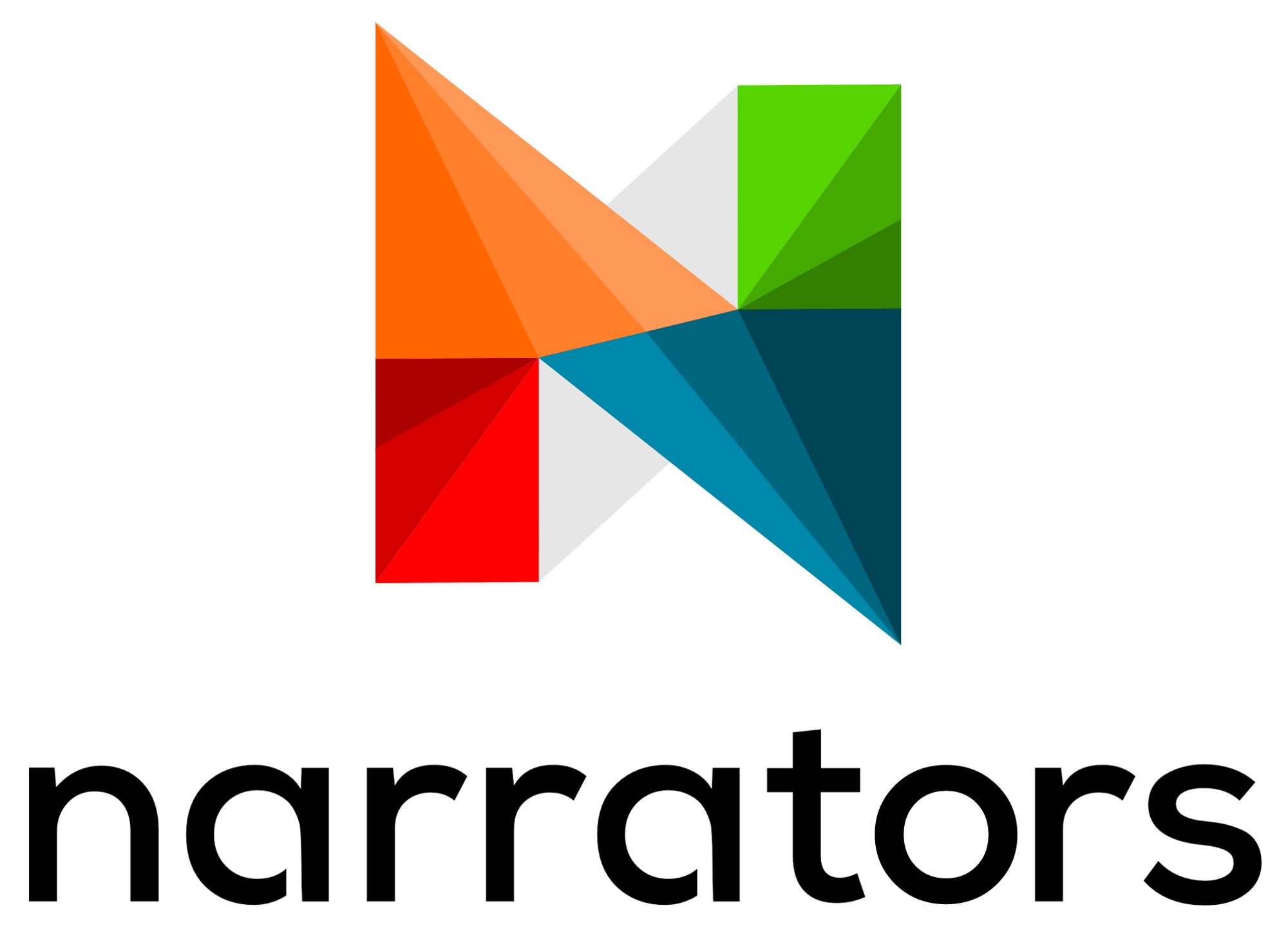 Best for:
Medium and Large Brands in Southeast Asia
We often talk about digital marketing—and influencer marketing specifically—as a new paradigm in the advertising game. The traditional methods don't work anymore, we say, and those stubborn guards of the old school who scoff at this shift in methodology are basically just accelerating their retirement. What we don't often talk about, and this is a function of reality more than some kind of agenda, is the handful of old-schoolers who've shown themselves to be adaptable to modern trends.
There's a good reason for that, though. Marketers whose careers date back to the early 1990's haven't exactly shown themselves to be particularly literate in modern advertising techniques. If you were a marketer in, say, 1995, then you likely were someone who looked at banner ads and pop-up displays as a logical next step instead of what they really were: the same, tired techniques displayed on a different screen. You might be the charitable type who'll excuse this lack of vision. "Well, things didn't really change until social media," you might say, and you'd be right. But it wasn't social media that changed the game. Remember, when Facebook started selling ad space to companies, they all jumped in by buying ads on a sidebar, or placing them directly into social feeds. This new form of media didn't change their approach in the slightest.
In truth, the marketing landscape didn't start to shift until the kids who'd been raised on the internet started getting old enough to get jobs. They were the ones who created social marketing, content marketing, and—ultimately—influencer marketing. The old school either had to adapt or die.
Laurent Verrier, the founder and CEO of both One9Ninety and Narrators, is one of those old schoolers who adapted. His marketing career dates back to 1991, the same year that Tim Berners-Lee started sketching out his ideas for a simpler internet using something he called Hypertext Transfer Protocol. Better known as HTTP, the protocol was the foundation of the image-rich World Wide Web, the creation of which—as you no doubt already know—changed everything. Since that time, Verrier has shown himself to be extremely adaptable, at times even prescient. In 2004, he founded a mobile tech and marketing agency, Oneday Interactive. The name itself hints at Verrier's vision of things to come. In 2004, mobile tech wasn't really a thing, but one day...
By 2008, Verrier launched the social marketing firm One9ninety, just as Facebook was gaining traction among people who weren't still in high school or college. Through this venture, he was able to lead several multinational corporations to social marketing success. As we now understand, though, social media didn't just usher in new channels upon which companies could throw one-way advertising at prospective customers. And by the time influencer marketing became something that brands could no longer ignore, Verrier had launched his third venture as founder and CEO: Narrators.
This kind of experience shows that Verrier wasn't content to rest on his laurels. He seemed to understand that just because he'd figured out how to usher brands into the 21st century with his social marketing agency, his social marketing agency wasn't going to be around for the long haul if it didn't adapt to whatever the 21st century threw at them. This is what led to the creation of Narrators, an influencer marketing platform that quickly gained traction with the MNCs which leaned on One9ninety to keep their advertising relevant for modern audiences.
With a client list that includes several HUGE companies—like Visa, Dove, Guiness, and Playboy—Narrators shouldn't need a review like this to validate that it's good and useful. Truth is, the company doesn't need our validation to already call it a success. But if you've never heard of Narrators—and chances are you haven't if you're operating outside southeast Asia—now's a good time to catch up on what you've missed since Narratrs launched in 2016, and to see where it might take you company's advertising in the future.
---
Summary:
---
Pricing
As a marketplace, the cost of working with Narrators is entirely dependent on your campaign budget. There are fees associated with using the platform, of course, but the company doesn't publicize what they are. Expect that a certain percentage of your budget will go directly to Narrators, with the rest being divvied out to the influencers you choose to work with.
Unlike other platforms, Narrators takes a different approach to the way influencers are compensated. Fees are still negotiated and arranged, but for influencers to collect the full amount they've got to actually create some effective content. They'll get a small upfront payment for the work of creating and posting—15% of the agreed upon price—and then the platform itself automatically calculates how much more of the balance they're owed based on performance. Reach and impressions are all well and good, but not rewarded as much as actual engagement. This is a great model, which encourages influencers to take a more active role in promoting their content across other channels instead of just posting, collecting their money, and then moving on. Meanwhile, brands will be comforted that they won't be overpaying for content that might not ultimately perform to the extent they expected.
---
The Details
In terms of features and functionality, Narrators isn't exactly changing the landscape in any way. This is due to the inherent nature of an influencer marketplace: there's only so much innovation the concept supports. In short, you publish a campaign brief, set parameters for the kinds of influencers you want to work with, iron out an agreement with the ones you find, then sit back and monitor the progress of the content they publish. What sets Narratrs apart from its competitors are two things: the user interface, and the behind-the-scenes process of recruiting talent.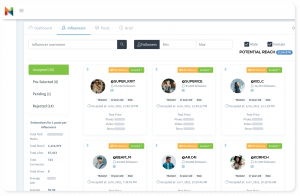 As for the UI, it's well designed and eminently intuitive. It's not anything that's overly decorated; clearly, the focus was on usability over aesthetics—which shouldn't be taken to mean that it's unpleasant to look at. It's attractive enough and has a bright, polished, and modern feel to it, but the true accomplishment here is how comfortable it is to interface with the software. There's no head-scratching as you try to figure out where that one button is, and no need to rely on contextual help to orient you as you use it. It's not just that novice users will warm to it quickly; Narrators doesn't even seem to require extensive knowledge of how influencer marketing works. If you know the basics, you'll be able to quickly implement campaigns and manage them without much of a learning curve.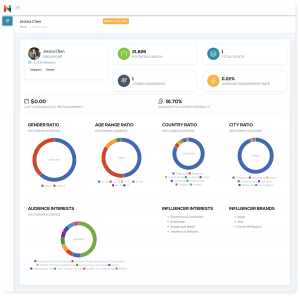 Anything involving the data—or the analysis of that data—is also presented in an entirely user-friendly way. Influencer profiles are data-rich, but also clear and easy to understand. The same can be said for the post-campaign analytics. The design of the interface shines best when you're looking at campaigns that are in progress. It's easy to understand where you're at, at all phases. A quick look at a campaign's overview lets you know where your attention is needed, whether that's trying to coordinate content with influencers or identifying which influencers still owe you work and which have fulfilled their obligations.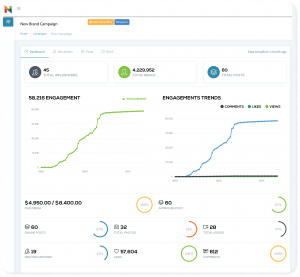 But looks alone can't explain its appeal to Narratrs' impressive list of clients. Influencer marketplaces tend to appeal more to smaller companies without internal marketing departments—those companies that are looking to use influencer marketing without major investments in personnel. But then there are really big companies like Visa, Dove, Playboy, Guiness, Haagen Dazs, and Estee Lauder—to name a few—that count themselves among the platform's customers.
With Narrators HQ based in Singapore, the platform is an easy and elegant way for multinational companies to access influencers in southeast Asian markets. This is because Narrators isn't just some software that exists in a cloud. They maintain offices in multiple locations in the region beyond Singapore: Malaysia, Indonesia, Thailand, Philippines, Taiwan, and Hong Kong, with plans to open up shops in Vietnam and Japan soon. Maintaining these physical presences allows Narrators to develop in-real-life relationships with brands and influencers alike. For multinational brands, this should be an incredibly attractive proposition. Giant companies aren't usually built to market on a local level, and Narrators facilitates that.
And as for the influencers themselves? Narrators takes a very human approach to recruiting influencers, despite being what is essentially an opt-in network. One knock against marketplaces is the ease with which nearly anyone can be onboarded. For some companies, the goal is to have the most influencers, a strategy that, by definition, values quantity over quality.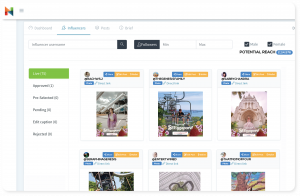 Narrators built its database of influencers through active recruitment, ensuring that they were good fits for the geographical areas they serve. While they have since added an open sign-up for influencers, they still vet each one while also recruiting others in tandem. This commitment to quality over quantity is another appealing feature for current and future clients.
---
Conclusion
In terms of features and functions, Narrators is an influencer marketplace like many others. This is why the "Details" section in this review doesn't go deep into every nook and cranny of the software. If you've seen what one marketplace does, you've basically seen what all the other ones do, too. Instead, we focused on how the company sets itself apart in terms of the way they approach these common aspects of an influencer marketplace.
In a crowded field of competitors, and with only so much an influencer marketplace can inherently offer, it's a testament to the company that they've somehow managed to differentiate themselves. In doing so, they've onboarded dozens of high-profile clients—which in itself is something of note. Something tells us that list will keep growing, too.
Narratrs
Features

Ease of Use

Reporting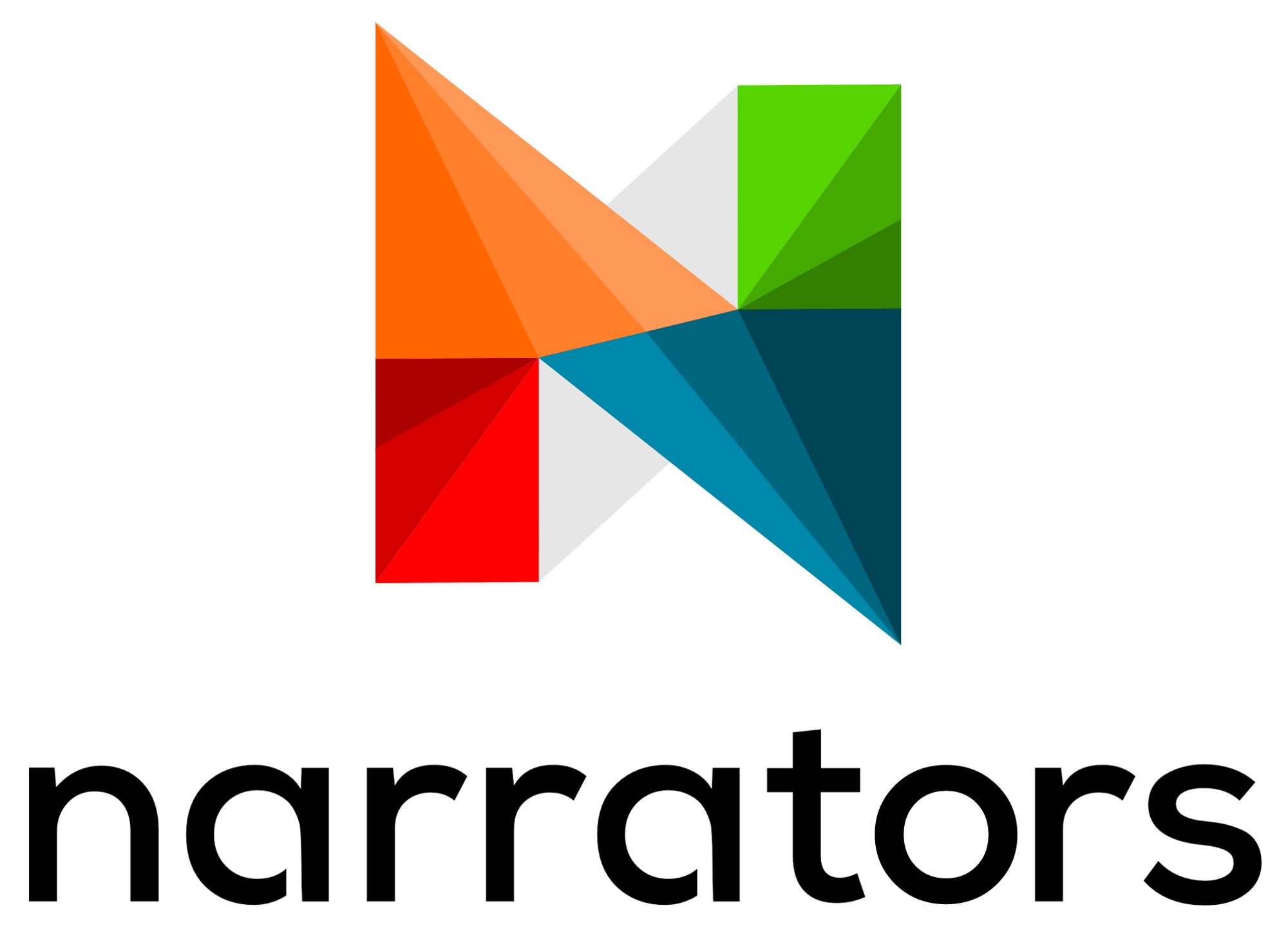 Best for:
Medium and Large Brands in Southeast Asia