There's an old saying that goes, 'a picture speaks a thousand words' and never has it been truer than in the age of social media.
Photos are everything and with the competition for users' attention being stiff, a brilliant image can set you apart from the rest of the field.
But you don't have to be a professional photographer, nor do you have to shell out lots of money to be able to post beautiful images. With the right photo editing tools you can look like a pro without much effort – all on your mobile device!
---
14 Of The Best Photo Editing Apps For Android and iOS:
---
1. VSCO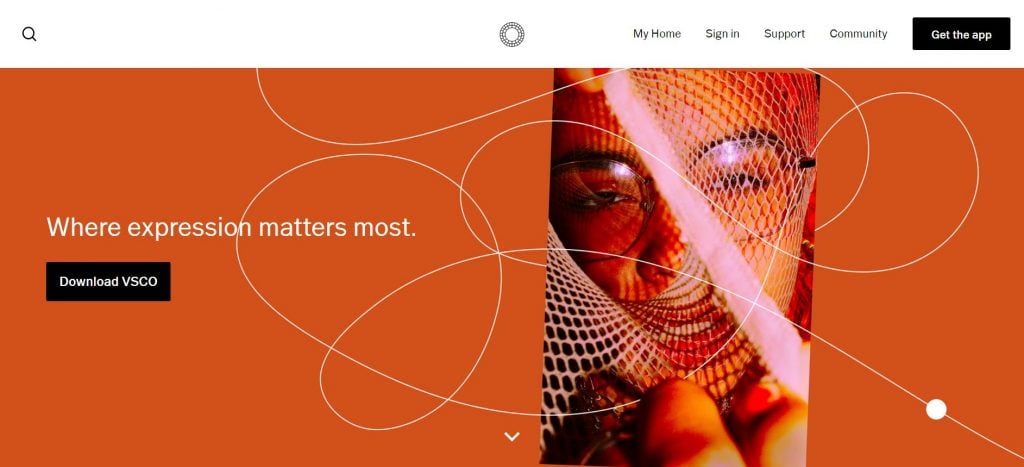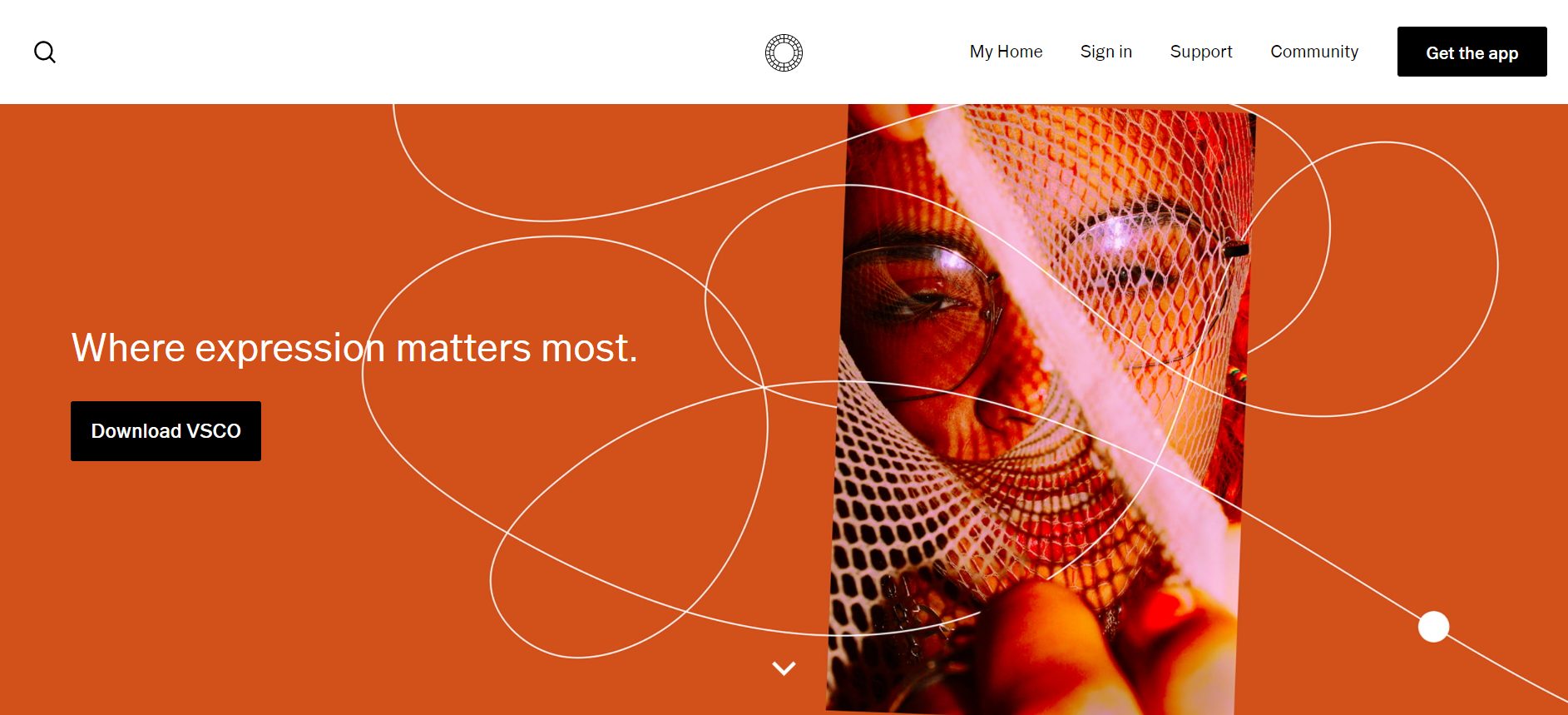 Price: Free
Available on Android and iOS
VSCO (short for Visual Supply Co.) is the original gangster of photo editing tools for social media. With a range of stunning filters, VSCO will allow you to really stand out from the crowd who use standard Instagram filters. The app has a nifty sliding tool that lets you adjust filters so your photos look like they were shot on film, instead of with a digital camera, giving them an authentic look and feel.
VSCO has also an online community of its own, so you can share your images on there with peers, or to any other social network.
Aside from its beautiful filters, the app has all the standard photo editing tools such as cropping and contrast. Its paid option ($19.99 per year) adds Borders and HSL adjustment, as well as additional presets, video editing, early access to new features and photo contest challenges.
---
2. Adobe Photoshop Express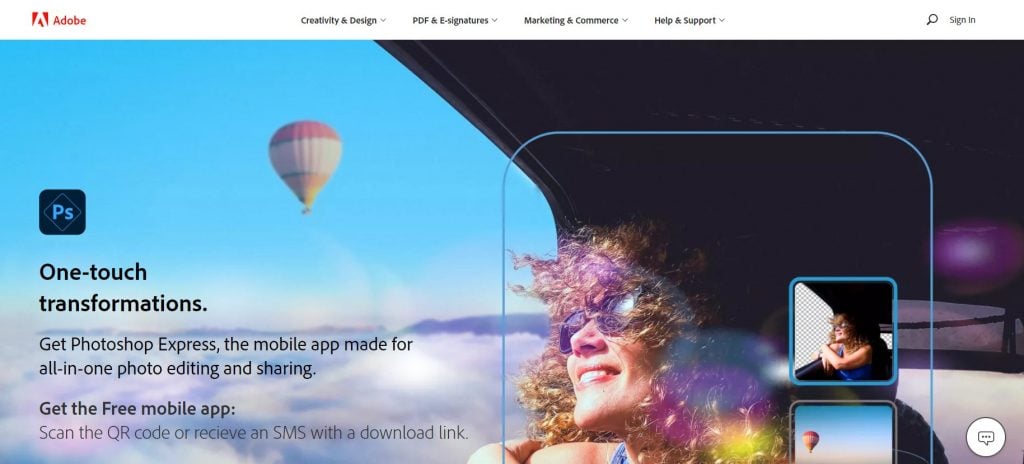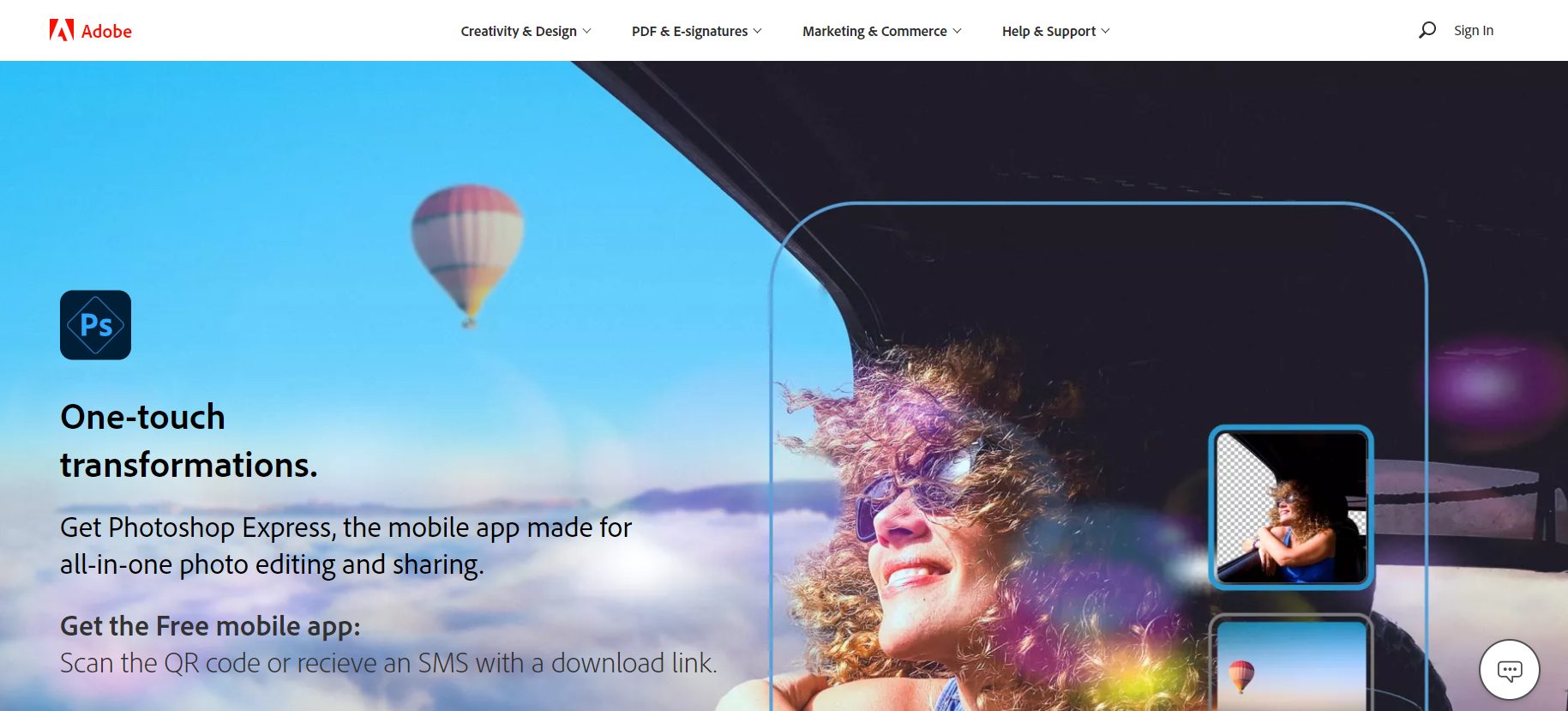 Price: Free
Available on Android and iOS
If you've done some photo editing in the past you are probably familiar with Adobe Photoshop. But now the king of photo editing software has a baby sister and its name is Adobe Photoshop Express. This app takes the best of Photoshop's features and puts them into a compressed version of the mobile app.
It has all the standard tools you need, including cropping, contrast, saturation, red-eye correction, filters, etc. What sets it apart, however, is its smart filters, which automatically correct problems with exposure, temperature, etc.
While the Photoshop Express app is free, you'll need an Adobe Creative Cloud account, which will set you back roughly $10 per month.
The great thing about Adobe products is that you know they are tried and tested and widely used which means advice for when you get stuck is widely available and you can be sure that whatever frustration you may have with their product has already been aired.
---
3. Snapseed
Price: Free
Available on Android and iOS
As far as all-purpose photo editing apps go, Snapseed has it all. The app is Google's complete and professional photo editor, but is easy enough to use so that beginners can also use it.
This handy app has a massive range of editing tools that is simple to use and gives you exact control over exposure and color. It has black and white, vintage and textured filters, portrait enhancement, lens blur, etc. What sets it apart is that it allows you to edit the existing filters as well as create your own filters.
The app is free and has no in-app purchases.
---
4. Flickr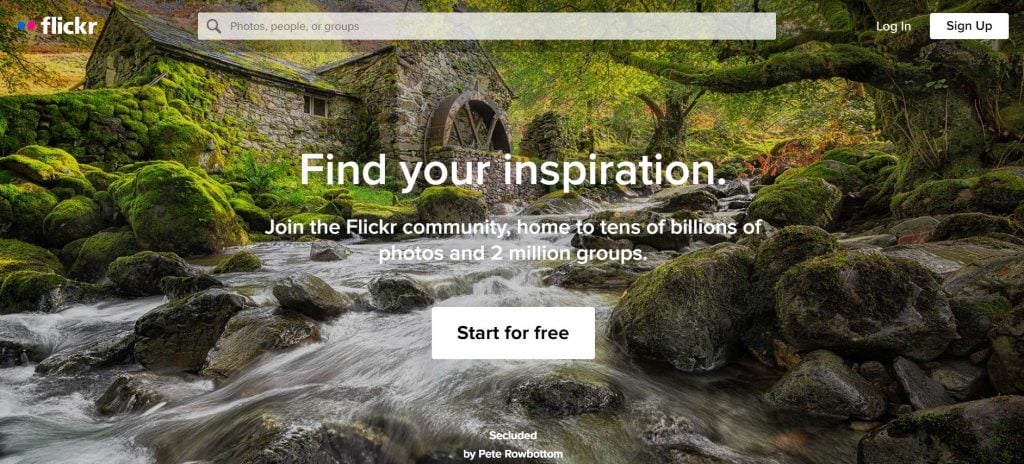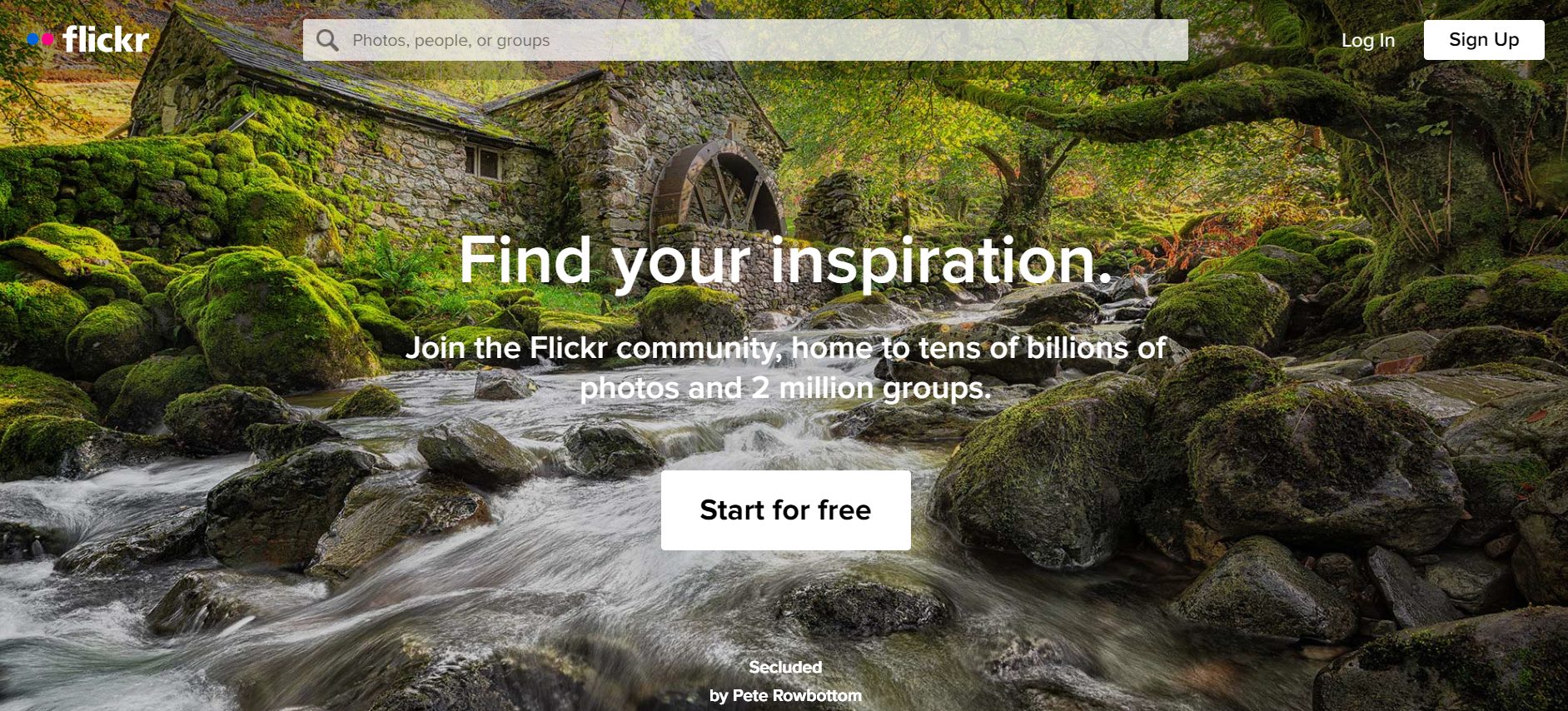 Price: Free
Available on Android and iOS
Flickr may be deleting photos in free accounts in line with its new policy, but free users are still allowed up to 1 000 pictures of any size, making it one of the internet's biggest photo archives.
In addition to this, Flickr functions as one of the most dependable photo editing apps around. It has a solid auto-enhance setting and offers all the standard editing tools, including an editable histogram view. One of Flickr's handiest tools is that it allows users to shoot photos with the enhancement filters on, so you can see what your picture will ultimately look like while shooting.
---
5. Prisma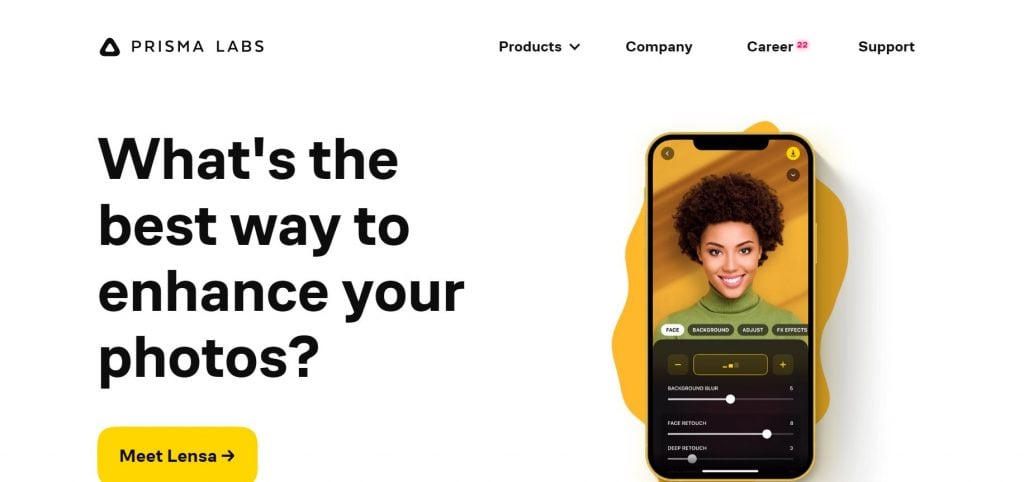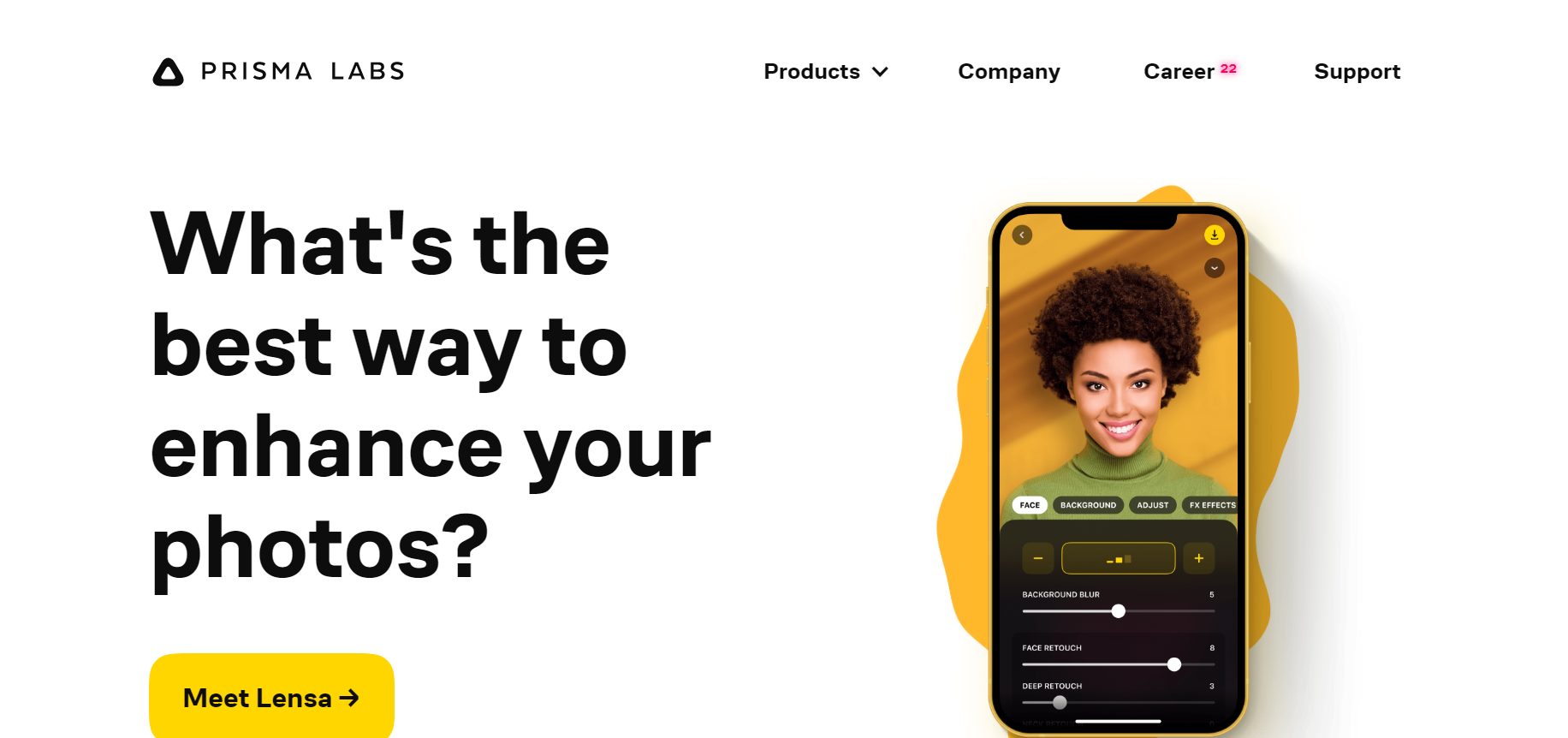 Price: Free
Available on Android and IOS
Prisma lets you turn photos into paintings or drawings. And while many photo editors have this setting or a filter that does the same, Prisma's sophisticated software is on a next level.
According to the app itself, it will turn your photos into artworks that look like they were done by Picasso or Van Gogh. A tall order, but one that the app meets with surprising success.
Prisma has a variety of free settings, with additional in-app purchases for if you get really into it. It applies filters in the cloud, so it does take some time but this is a unique way to really stand out from the crowd on social media.
---
6. Afterlight 2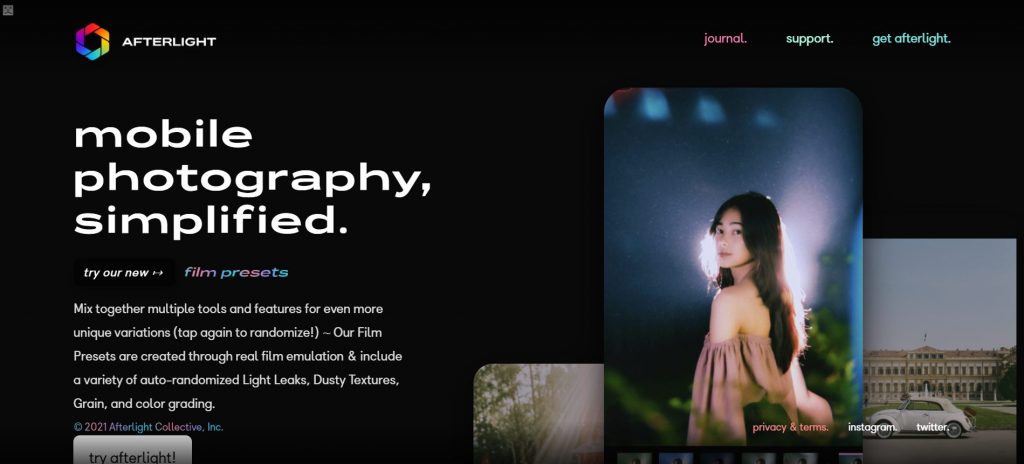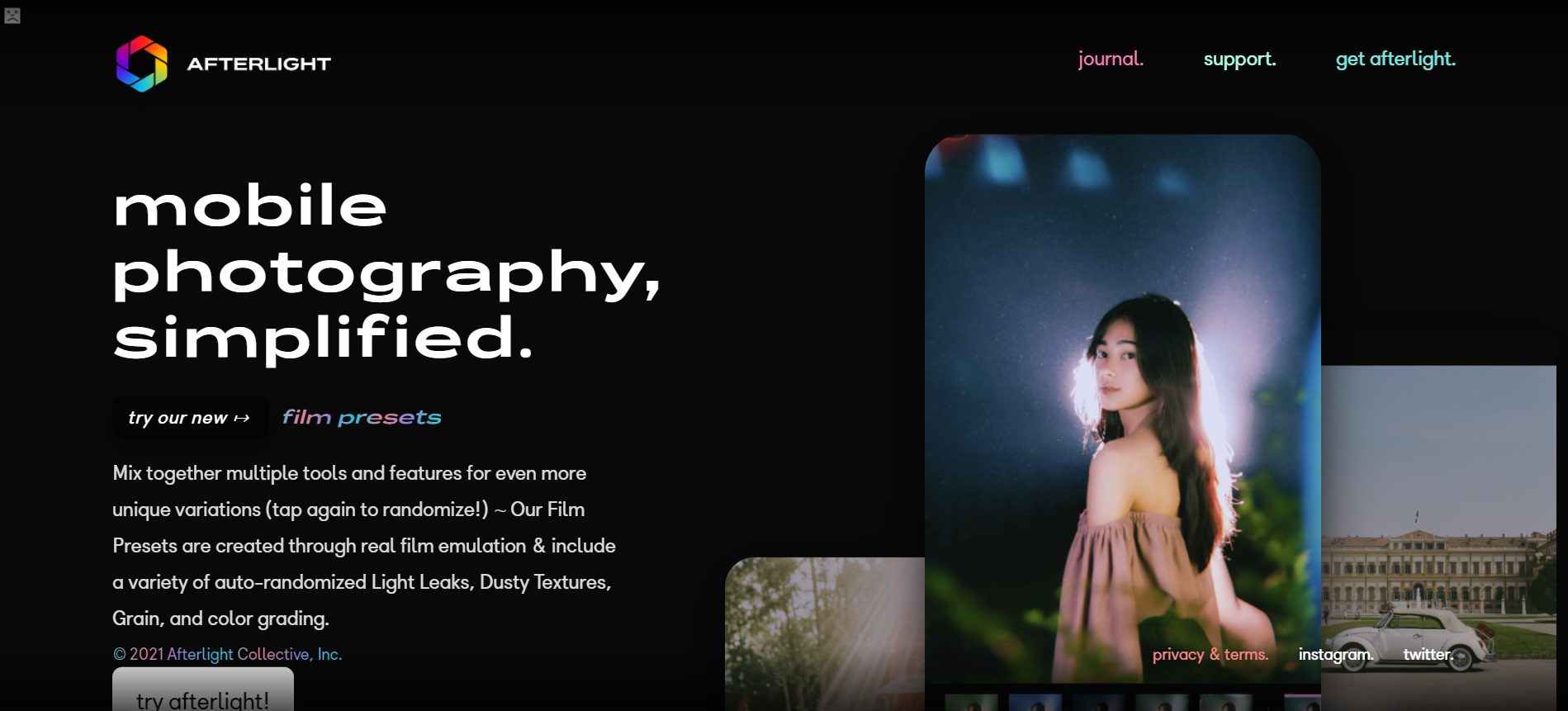 Price: $2.99
Available on Android and iOS
If you're looking to move beyond basic photo editing, Afterlight 2 might be a good place to start. The app has 27 fully adjustable filters, as well as 14 'guest filters' created by Instagram users, and a Seasons filter pack that includes 18 filters. In addition, it has 66 real and natural light leaks created with 35mm film and instant film, to mimic simplistic scratchy film textures.
In addition to its wide variety of filters and textures, is has an advanced set of tools, such as curves and selective color that allow you to fine-tune the colors and tones in your photos to get the best out of your images. The only thing that bugs slightly is that you can't zoom in on photos.
Afterlight 2 is reasonably priced and promises never to charge for in-app additions.
---
7. Airbrush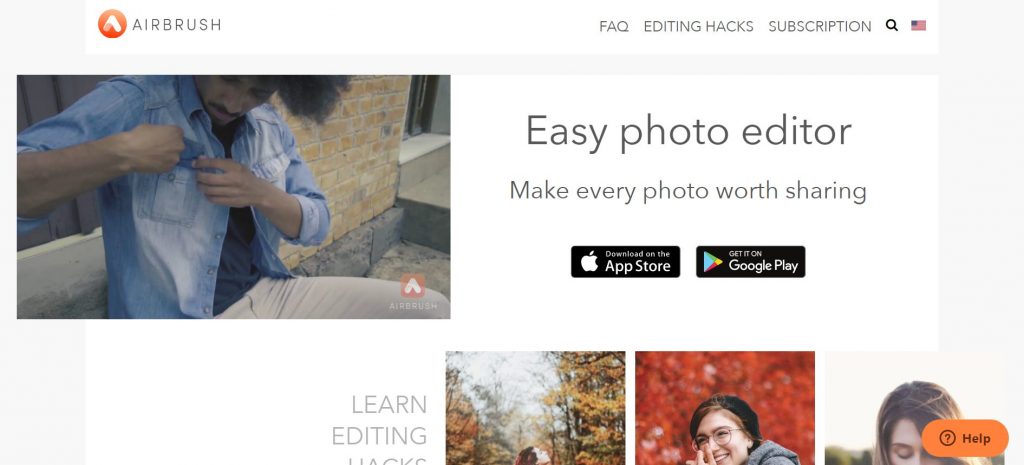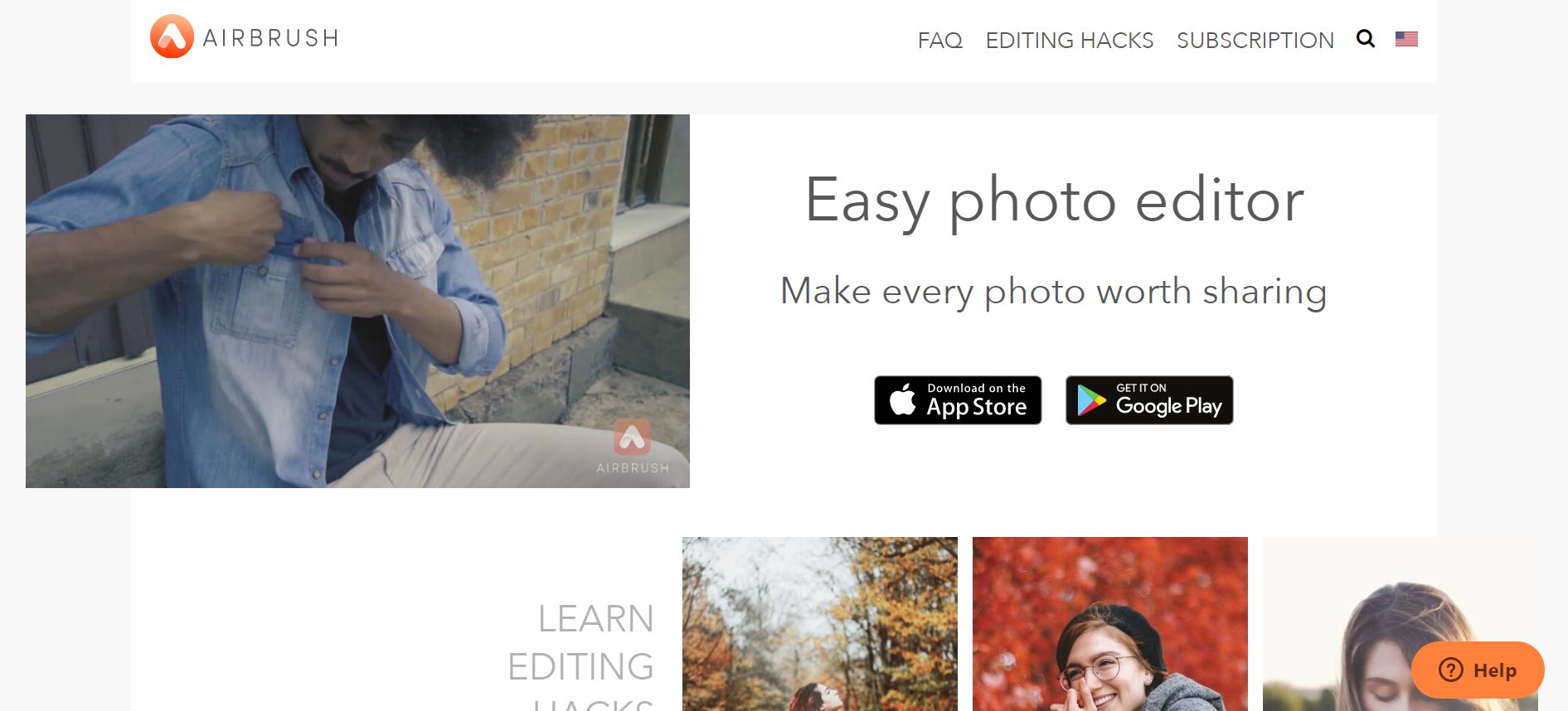 Price: $7.99/month
Available on Android and iOS
Who says you can't have perfect skin and pearly whites in your photos? Airbrush is a photo editor for those who want to take tons of selfies and portraits and want to look perfect in their images.
The app has user-friendly retouch tools and pretty cool filter options. Features include a pimple and blemish remover, teeth whitening and eye brightening tool and a slimming or lengthening feature that lets you reshape your look with the swipe of a finger.
In addition to its HD editing features, the AirBrush editor also allows you to crop, blur, and tune your pics for an artistic, dramatic effect. You can choose to automatically retouch your pictures or fix them manually if you are more pedantic.
What's particularly great about this app is that it lets you edit your picture in real-time, allowing you to place a filter over your image before you take it, so you can be sure it comes out perfectly.
The app costs $7.99 per month, or $35.99 per year with additional in-app purchases. Airbrush supports English, Russian, Spanish, Portuguese, German and Chinese.
---
8. Foodie
Price: Free
Available on Android and iOS
Are you obsessed with taking photos of your food? Will you let your fillet steak go cold before you eat so you can first take the perfect picture? Are you known to stand on chairs to get the perfect shot of your cappuccino? Then you are a foodie and you need this app in your life.
The Foodie - Camera for life app has just over 30 professional filters that will spice up even the blandest meal. The filters are live, so you can see what your image will look like with a filter while taking it. It has a handy timer and a smart guide for taking photos from above.
Foodie also lets you add live filters to video of up to 3 minutes and has an option that lets you share posts to other social media networks immediately.
---
9. SKRWT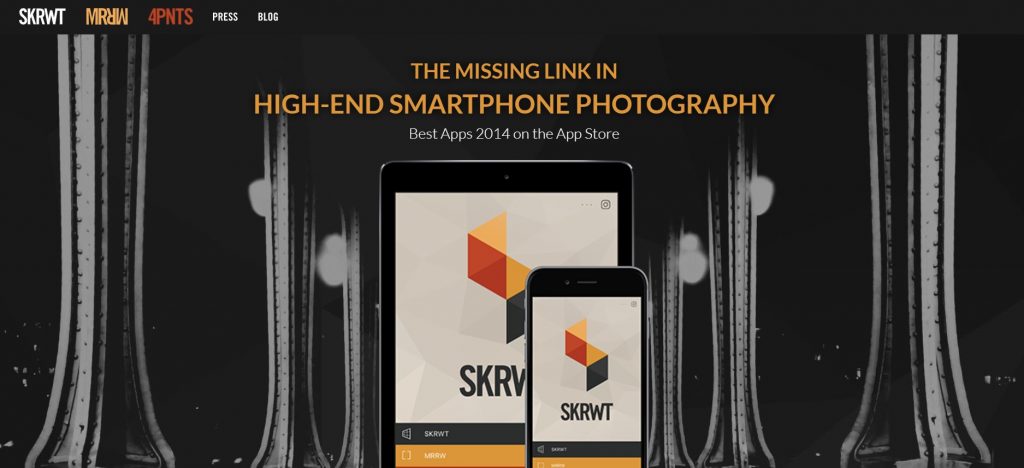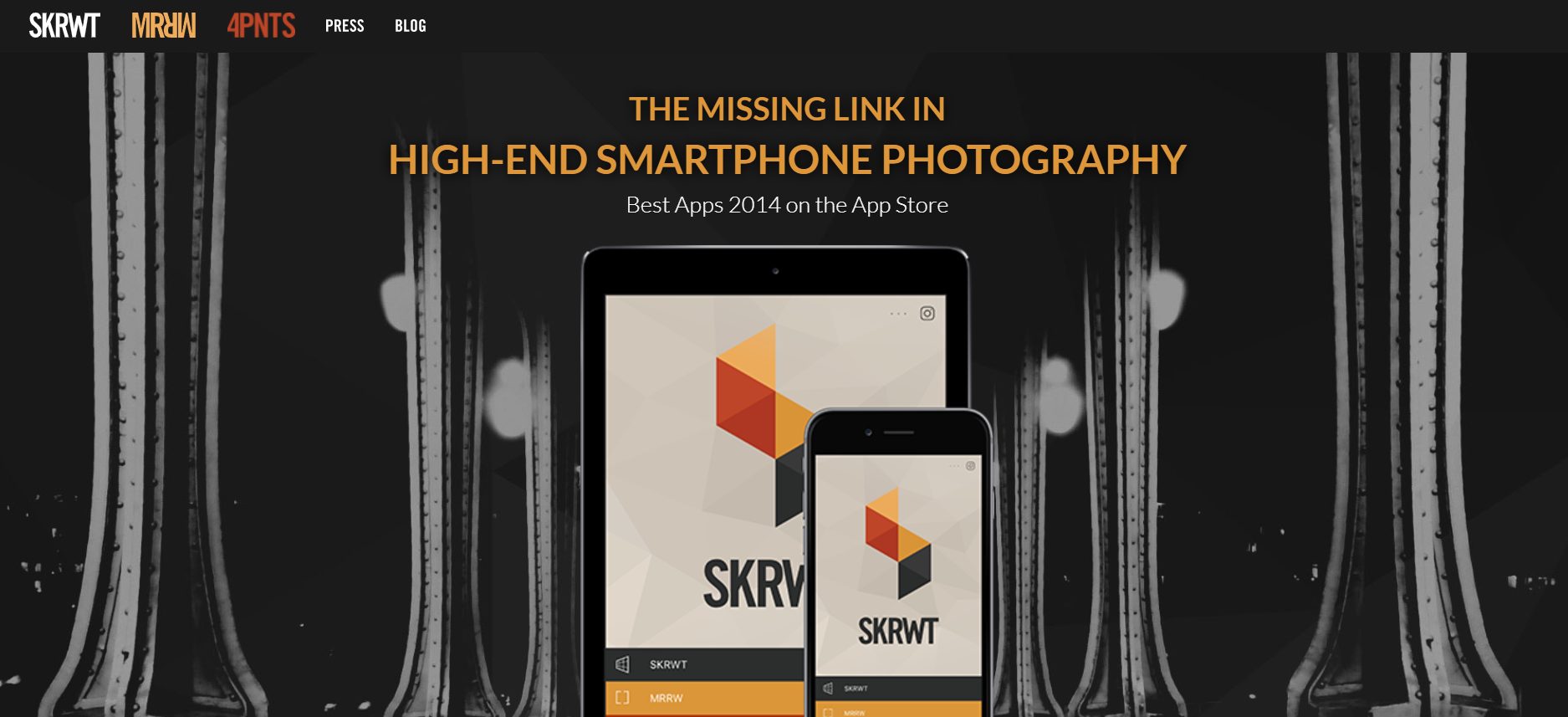 Price: $1.99
Available on Android and iOS
Trying to take the perfect picture but just can't get the angle right? SKRWT is the answer to all your problems.
This app's primary function is to let you adjust your perspective so that everything in your image lines up, taking you photo from a snapshot to a professional image with the swipe of a thumb.
It also corrects distorted lines in your image due to the wide-angle lens in most of today's mobile phones.
---
10. Adobe Photoshop Lightroom CC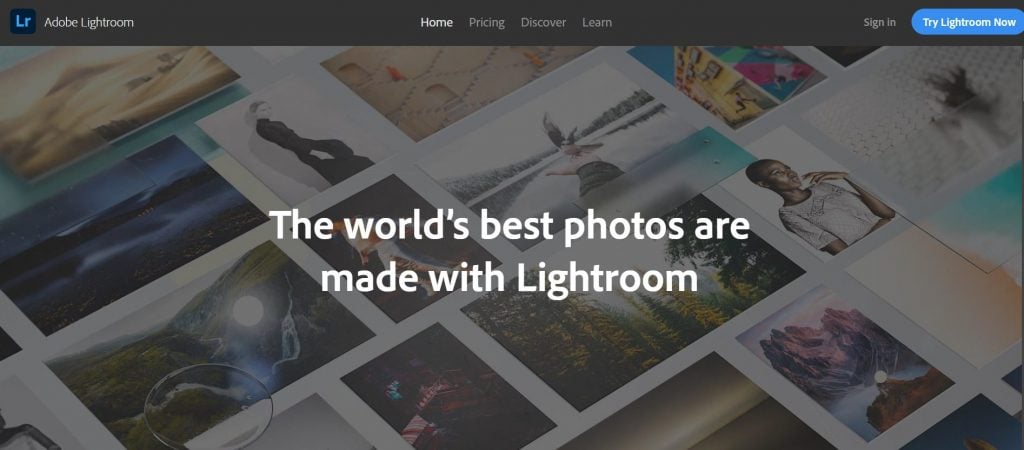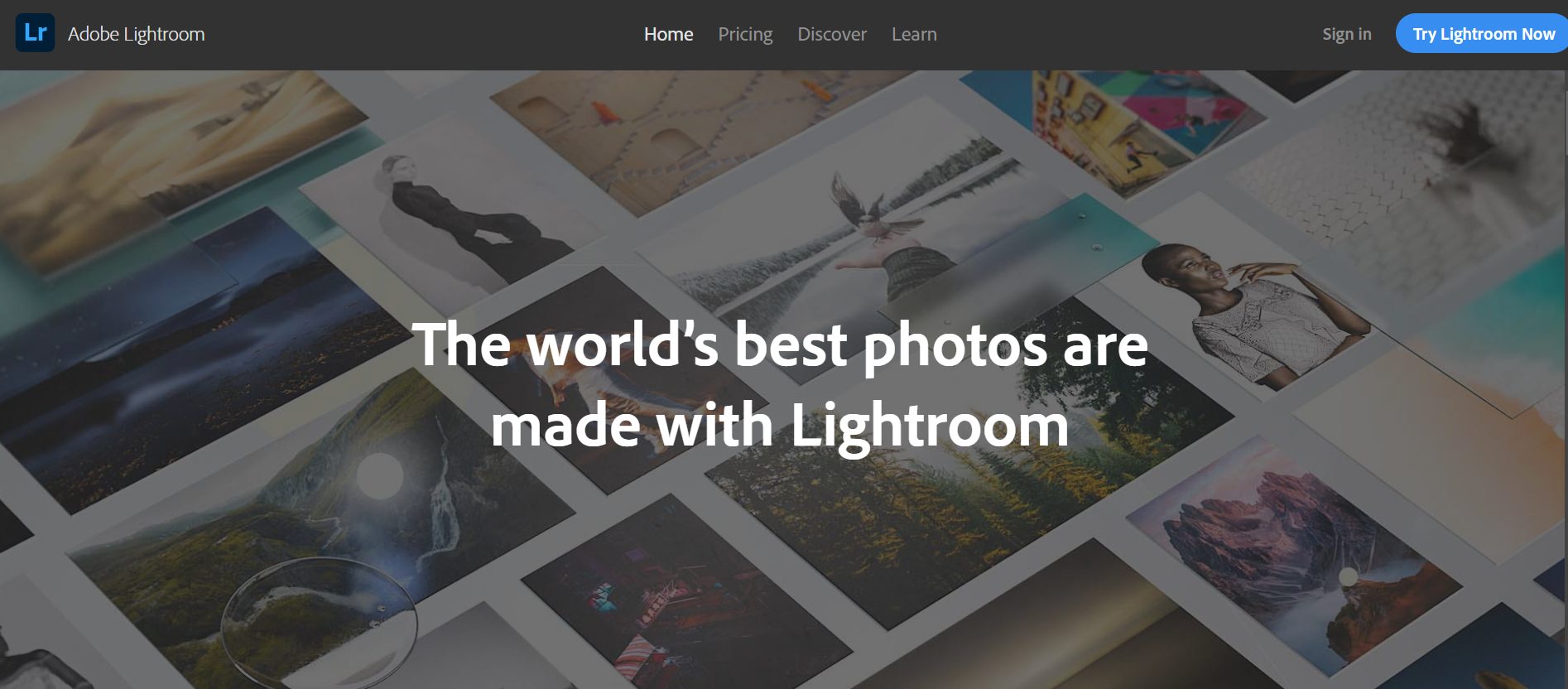 Price: Free
Available on Android and iOS
If you're serious about photo editing and you're adept at Adobe Photoshop, you will love the Lightroom CC mobile app. It offers top quality adjustment tools for the professional editor that lets you tweak the color, light, grain and distortion of your photo.
Lightroom CC has a unique 'dehazing' tool, it has advanced camera modes that let you capture more detailed shots and allows you to edit images in bulk, so you can get a consistent look and feel across albums. All of this is included in the free version.
You can upgrade to the premium version, which allows you to import raw photos from your DSLR or mirrorless camera to your phone (provided your phone supports this) allowing you to edit them anywhere.
With the premium version you will also have access to Adobe Sensei, Adobe's artificial intelligence software that automatically tags and organizes your photos based on its content. A quick search for "Dave" or "water" will, for instance, deliver all images in your library than contain these keywords.
---
11. Pixelmator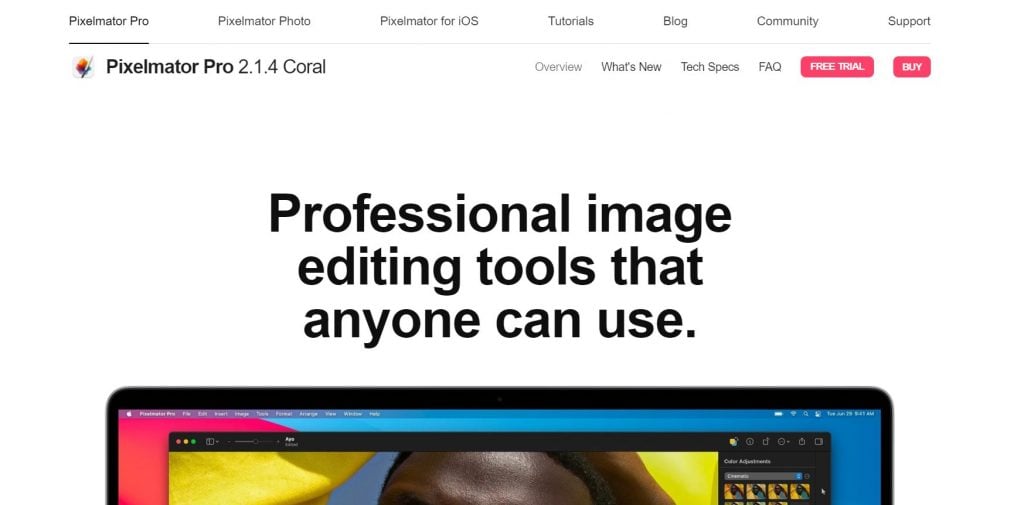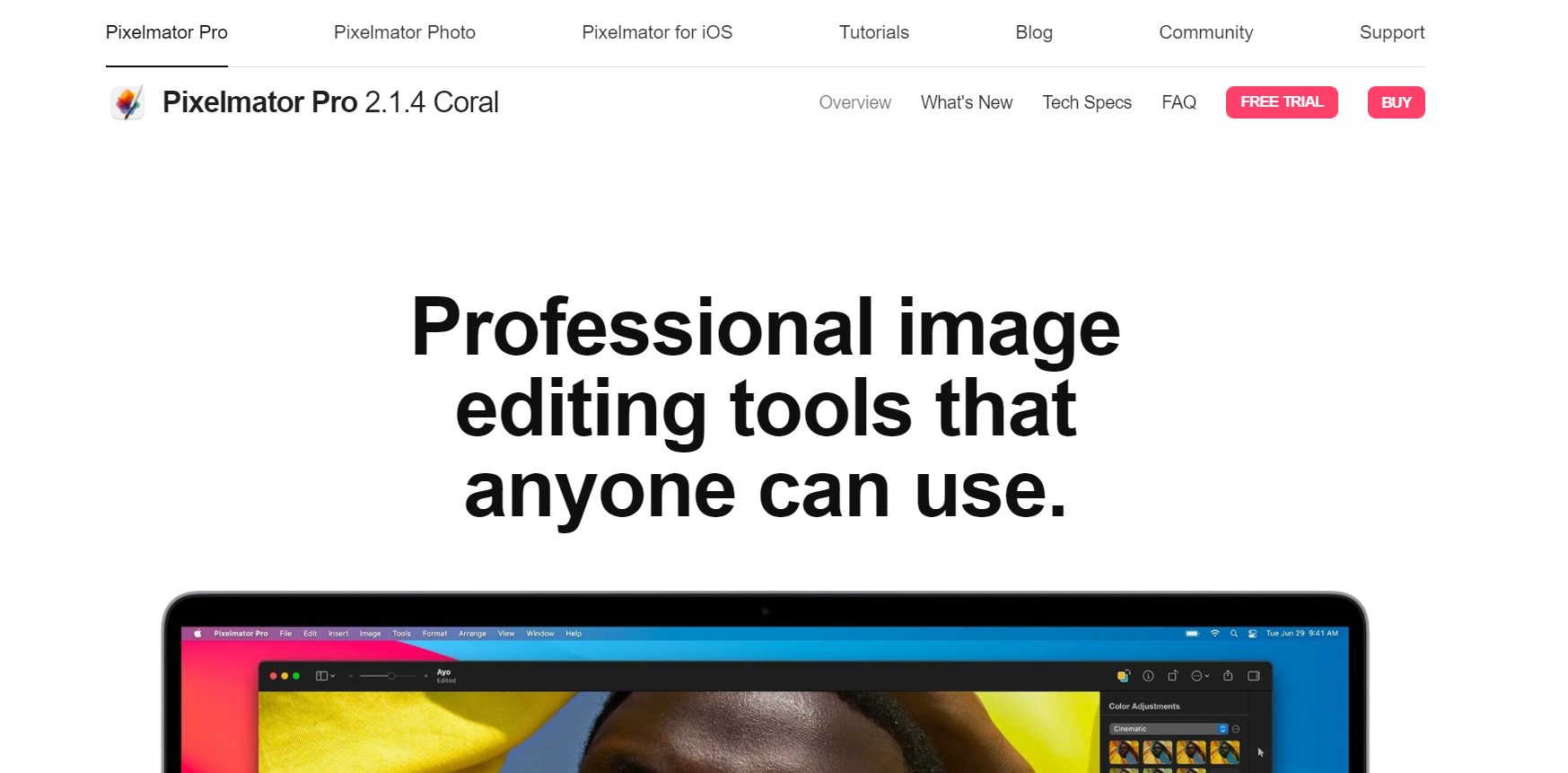 Price: $4.99
Available on iOS only
This app offers the best of both worlds of graphic design and photography. Named the 2018 Mac App of the Year, the Pixelmator is a simple to use, all-in-one service.
The layer-based editor has advanced photo editing tools that lets you touch up and adjust images, but also allows you to sketch and paint on your iPhone. It has more than 100 brushes designed by artists to choose from and lets you sketch in incredible detail thanks to its double texture brush technology. Graphic designers will be able to blend layers, text and shapes using one of the 32 blending modes.
This really is a professional editor linked directly to the world of social media by letting you instantly publish your images to Facebook, Flickr and Twitter.
If you have more than one Apple device, Pixelmator syncs between your devices so that you can continue where you left off on a different device.
---
12. Collage Maker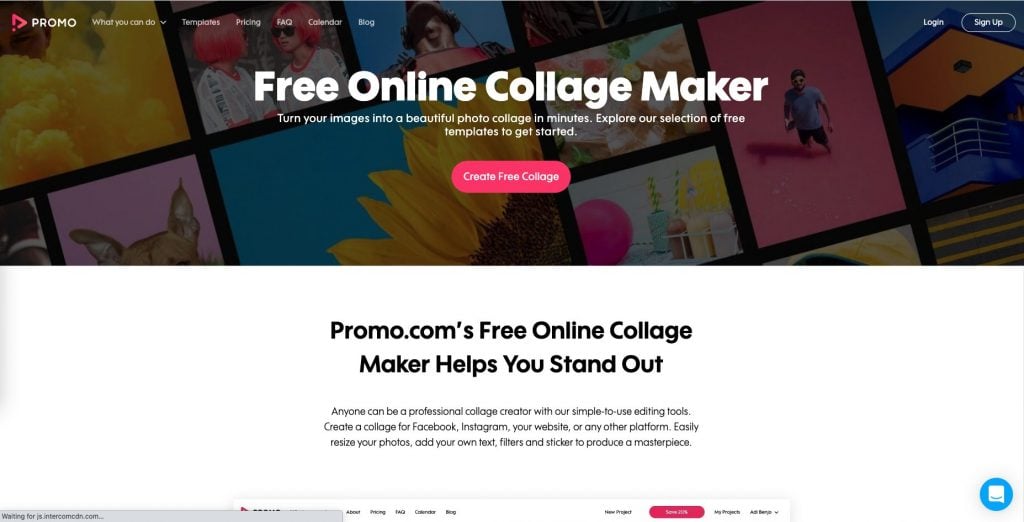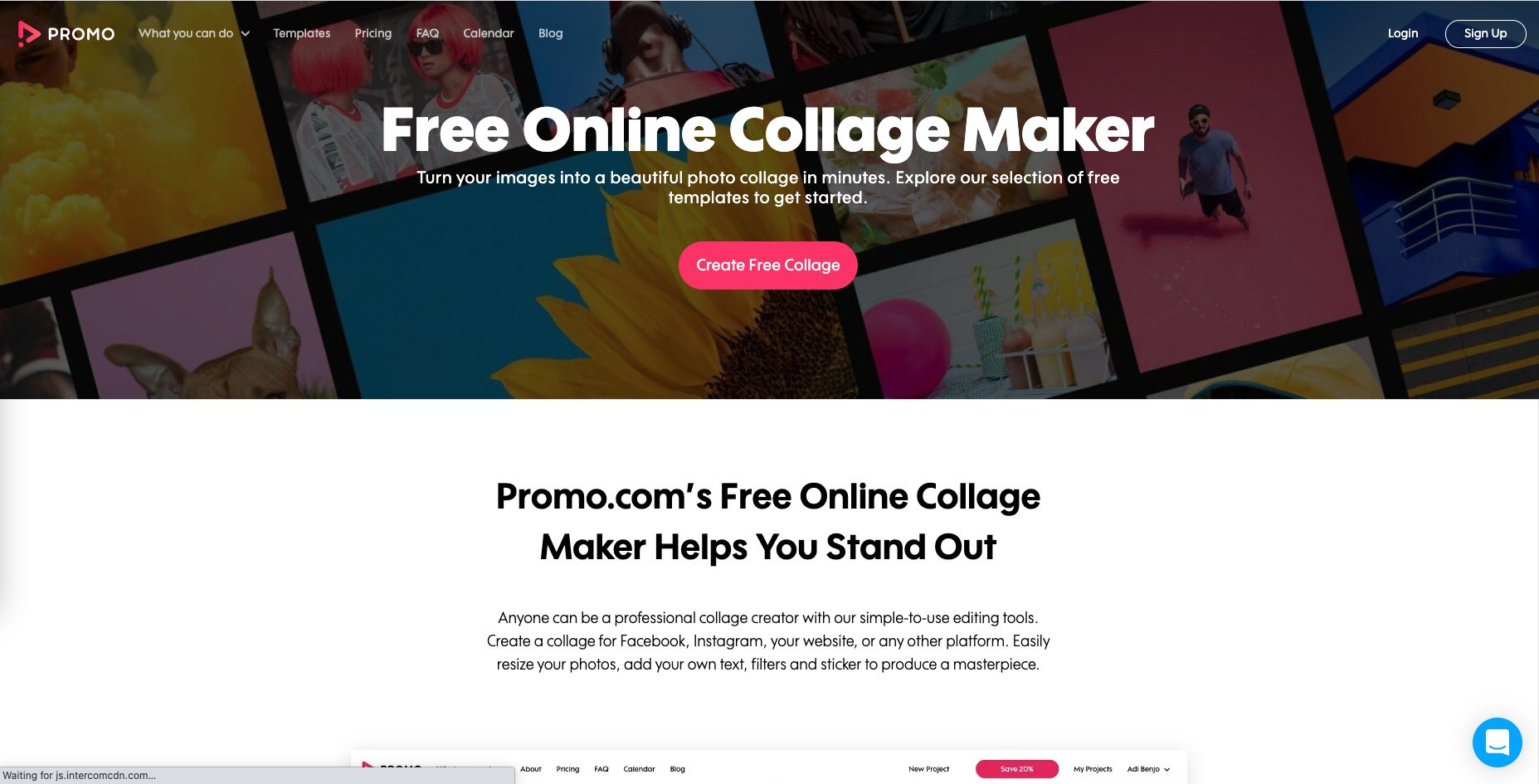 Price: Free
Available on Android and iOS
You have several great photos that capture the moment but only one frame. Not a problem. Make a collage. Of all the many apps that have this function, Collage Maker is your best bet and a whole lot of fun!
The app has more than a 100 layout options and allows you to combine up to 18 images. It's also an all-in-one photo editor that provides a whole range of editing tools such as crop, flip and rotate. It lets you apply filters to pictures, add sticker and text to images and draw on images with a doodle tool.
---
13. Mextures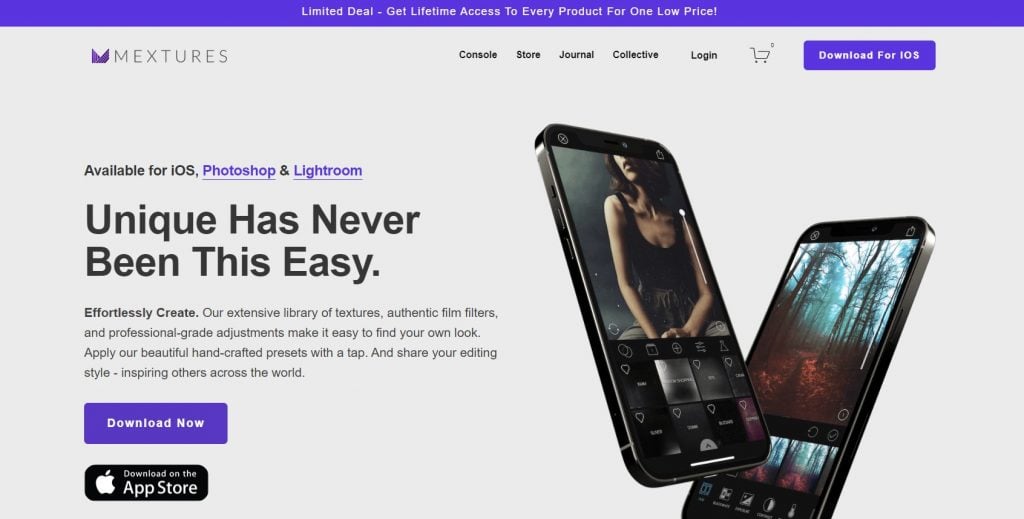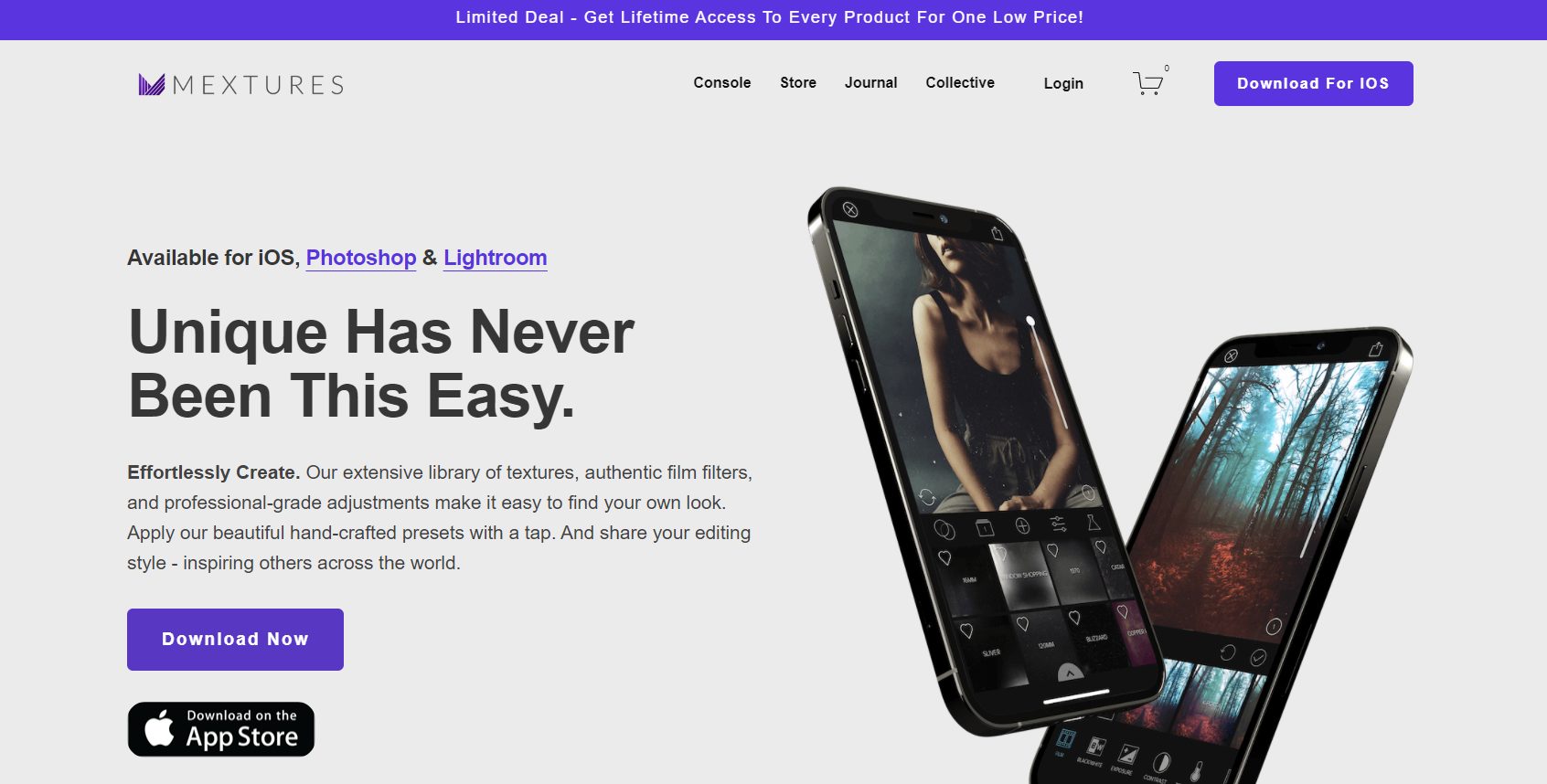 Price: $2.99
Available on Android and iOS
Mextures is a layer-based photo editor that simplifies advance photo adjustment. It lets you stack an unlimited number of layers and it's no-linear workflow makes it possible to move, hide, rotate, and adjust opacity of any layer at any time.
This means you can change any edit you've made at any time, even if you added it several steps back.
The app has more than 150 textures that lets you apply dust and film grain, grunge, light leaks and gradients to your images in a flash.
In Mextures 2.0 you can import formulas from other users and share your own formulas on any social network.
---
14. Google Photos
Price: Free
Available on Android and iOS
Google Photos is the default app for many mobile photographers and offers unlimited storage for photos under 16 megapixels. It automatically backs up and organizes your photos and uses visual search without you having to tag your photos.
The app has advanced editing settings with 14 filters to choose from and cool features like pop control for contrast and sharpness. You can adjust for lighting color, contrast or vignette
If you have an issue with the privacy of your photos, you should probably avoid this one as all your photos will be stored on Google's servers.