Have you ever wondered what method of Instagram scheduling works for you?
Although you may think that posting photos, videos, and other forms of content on Instagram is something simple, the reality is that if you want to obtain good results, you must work on your presence on this social network and know all its tricks.
In this article, you'll learn how to schedule and publish posts to Instagram manually and some of our favorite scheduling tools that make your life a little bit easier.
---
The Only Useful Guide You Need to Schedule Instagram Posts:
---
How to Upload Photos/Videos on Instagram Manually
Instagram is a powerful tool to enhance the image of your commercial or personal brand. Considering that this social network is based on visual content (videos and pictures), you must share quality content with your audience. If you don't do it and share poorly elaborated or low-quality content, your brand's digital reputation will be negatively affected.
You made the question graphic to encourage engagement. Your company culture video is filmed and ready to go. Whatever content you have, uploading it to share with your biggest fans is the first step The steps to publish content on Instagram are simple:
Click the + button

Select the content you want to upload

Edit as needed

Include a description with hashtags (up to 30 will suffice)

Add a location

Tag other users if applicable

Select publish
To upload a photo/video or take a new one, first tap + at the bottom of the screen:
To upload a photo/video from your phone's library, tap Library (iOS) or Gallery (Android) at the bottom of the screen and select the photo you'd like to share.

To take a new photo/video, tap Photo at the bottom of the screen then tap

. You can tap

to switch between front and rear-facing cameras and

to adjust flash.
Once you've taken or uploaded a photo/video, you can add effects or filters, a caption and your location before posting.
Remember: you can't take or upload photos and videos from a desktop computer.
Growing your Instagram account organically (and possibly with the help of automation platforms) all starts with the power of uploading your content piece. It's as easy as tapping a few buttons. Literally.
Now that we know how to post to Instagram, here are some golden rules to follow on what NOT to do when posting.
How NOT to Post on Instagram
In addition to following the advice that we will detail in the next sections, you mustn't make any of these mistakes:
DO NOT share pixelated or low-quality images

DO NOT share low-quality videos

DO NOT share a video with a black cover. Pick a cover that can be viewed in the feed.

DO NOT upload an image every six months. You must be consistent with your feed or risk becoming forgettable.

DO NOT deviate from your Social Media plan

DO NOT be tempted to use hashtags without rhyme or reason. Do planning and use the hashtags related to your audience and that gives you satisfactory results.
---
Editing Photos on Instagram
As we have commented, you must share quality content with your audience. To help you do this, Instagram includes, in its application, a photo editor with which you can retouch and improve your images.
Despite the existence of predefined filters, our recommendation is that you don't use them. Instagram filters can fulfill their function, but if you want to obtain results that distinguish you from others, it is best to edit your images with the tool's manual parameters.
In this way, you can adjust aspects such as contrast, lights, or saturation, and you will achieve more professional results.
Another even more professional option to edit your photos is to use a photo editing program. If you don't want to use a computer for this step and want to edit your photos directly from your mobile, we recommend the following applications:
Lightroom Mobile

VSCO

Snapseed
Whatever your decision on how to edit your photos for Instagram, it is essential that you maintain the same style in all your publications. This will allow you to differentiate yourself from the competition and create an attractive feed for any user.
---
Following a bit of what was commented in the previous section, your video publications must adapt to your feed. If you want to edit videos for Instagram, the best decision you can make is to use an external tool.
A good option is to edit your videos through your computer with programs like Premiere, Sony Vegas, or Filmora. However, you may prefer to edit your videos through your mobile, so our three recommendations are:
VSCO

Splice (GoPro editor)

InstaShot Video & Photo Editor
The exact content of the description will vary greatly depending on the type of Social Media strategy you are carrying out, however, all the content you share on Instagram must contain:
A phrase/description.

This phrase will be consistent with the content you have shared. We recommend using CTAs and emoticons to increase the engagement of your users.

Hashtags.

These will help you reach more people, and consequently, get more likes and followers.

A location.

Another way to get more visits to your content is to add the location the photos were taken. You must make no mistake and choose the exact spot where the photo was taken. This will make your content appear to people looking for images in that location, which will increase your chances of getting positive engagements.
---
How to Post Stories on Instagram
Instagram Stories are one of, if not the, most popular feature of Instagram. With Insta Stories, you can share images or videos. Stories are available for engagement, entertainment, and viewing for 24 hours after being uploaded. After that time, the content will be deleted and cannot be considered unless highlighted within the profile.
To post a story on Instagram, you must follow the following steps:
Click on the camera in the upper left

Select the image (bottom left) or take a photo

Apply a filter and add stickers, music, or a GIF

Use hashtags and add location

How to Edit Insta Stories

As we have commented throughout this article, all your content must be coherent and follow a Social Media plan.
Our recommendation is to edit your posts following a recognizable style and take advantage of all the functionalities of Instagram Stories to achieve your goals.
If your goal is to know users' opinions about a product, use surveys, or ask questions, if you want to report an event or announce the deadline of an offer, use a countdown. In short, explore all the options, be creative, and pursue your goals.
Both the location and the hashtags can help you appear in the searches of other users so do not hesitate and, whenever you can, add the location of your story and include a hashtag related to what you have shared.
---
Reliable Instagram Scheduling tools
Many Instagram users love manually uploading their content. They find it easier to engage more in the posting process while tracking their progress and seeing what's working and what's not. But others need a bit of extra help. This is where Instagram automation comes in.
Automating your Instagram scheduling can help you stay on top of your likes, comments, DMs, and more. Searching for a tool to schedule posts on Instagram isn't a tough challenge. Picking a tool, however, isn't so simple.
Here are a few we recommend.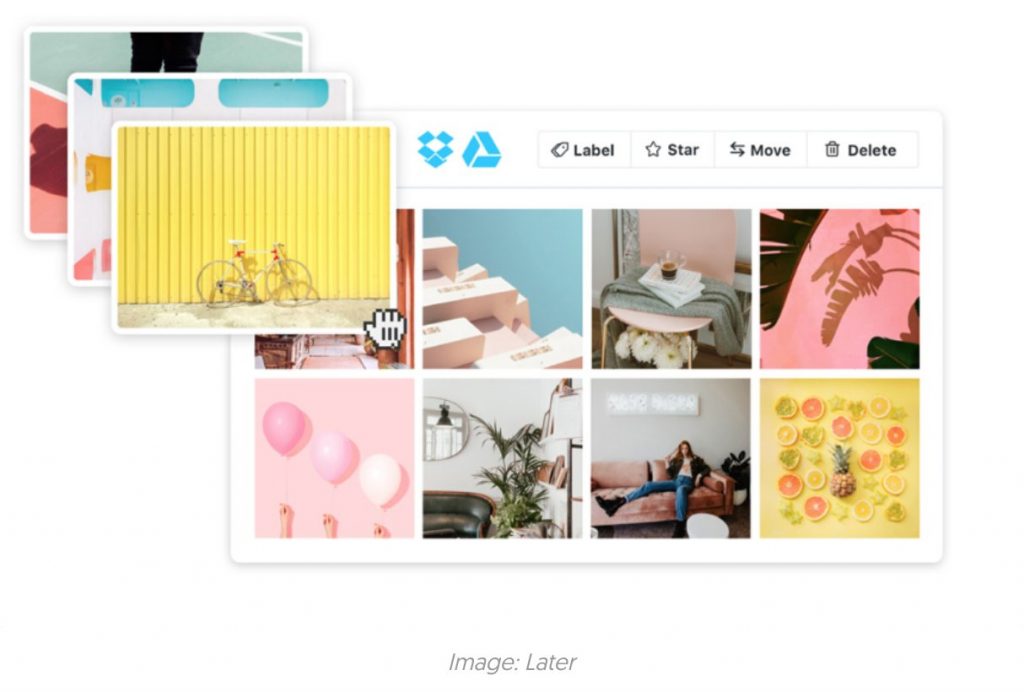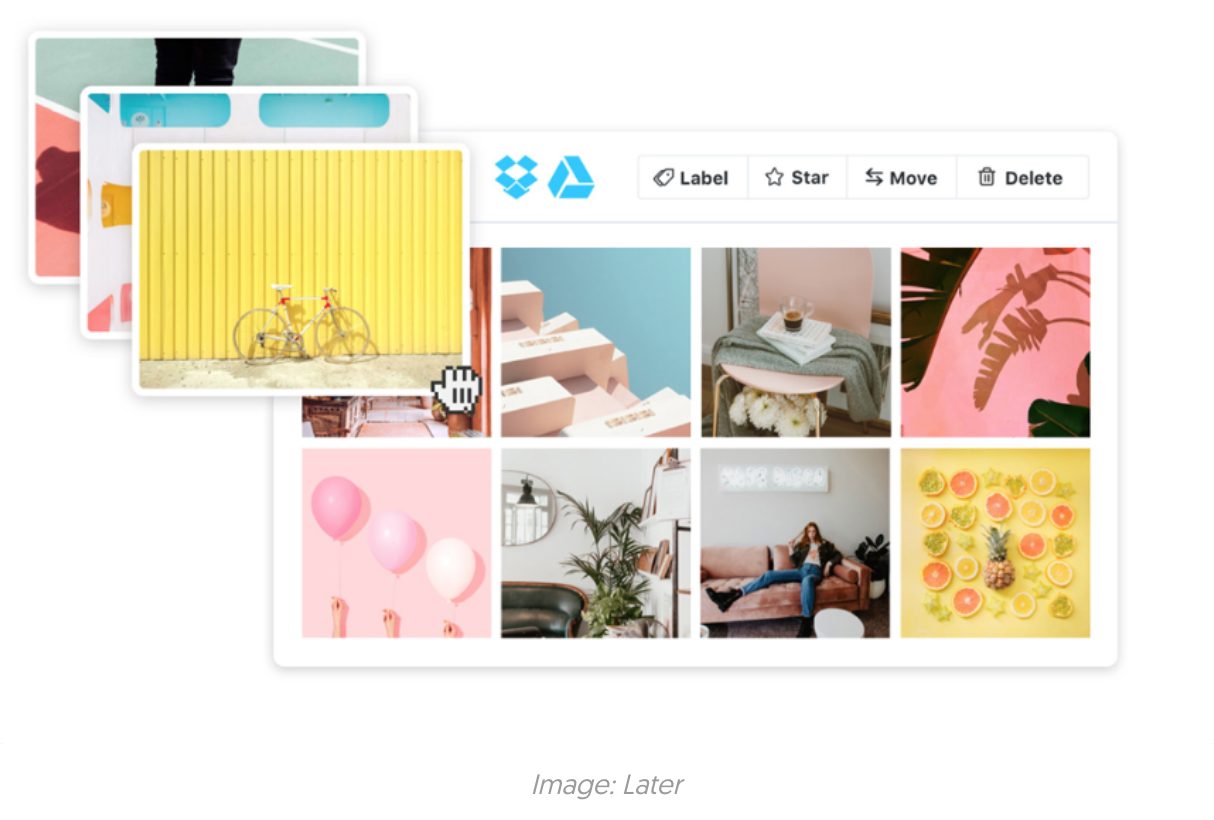 Later features a visual content calendar with drag and drop functionality (very helpful for anyone trying to shave time off their post scheduling process). You're also able to source post content from Dropbox, your desktop and Google Drive.
---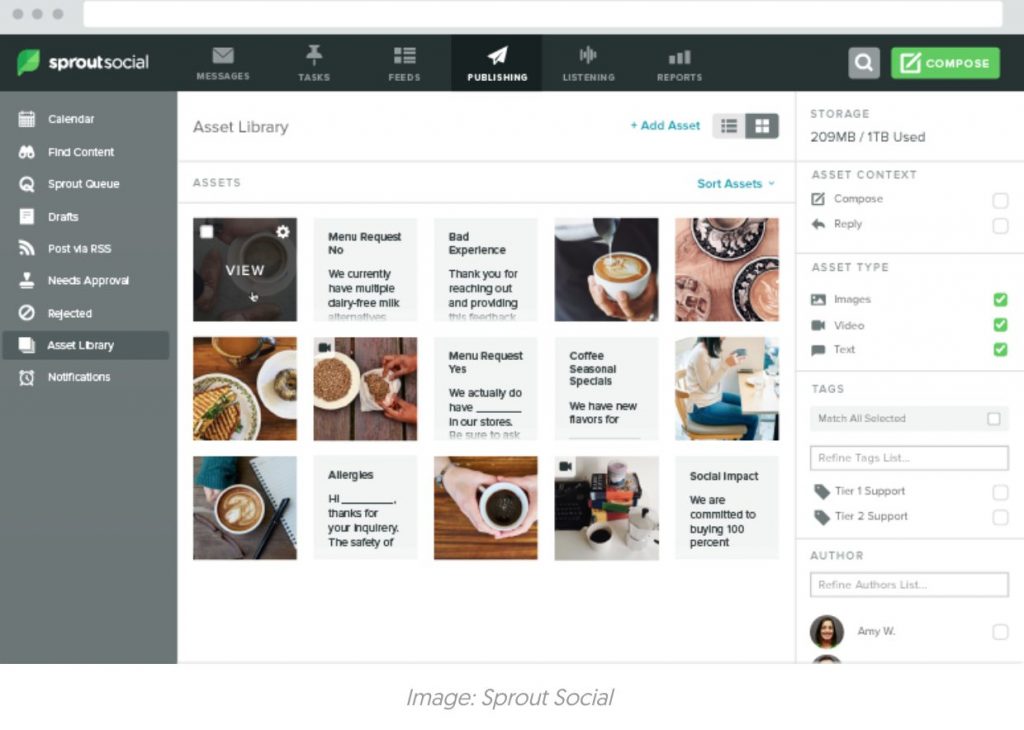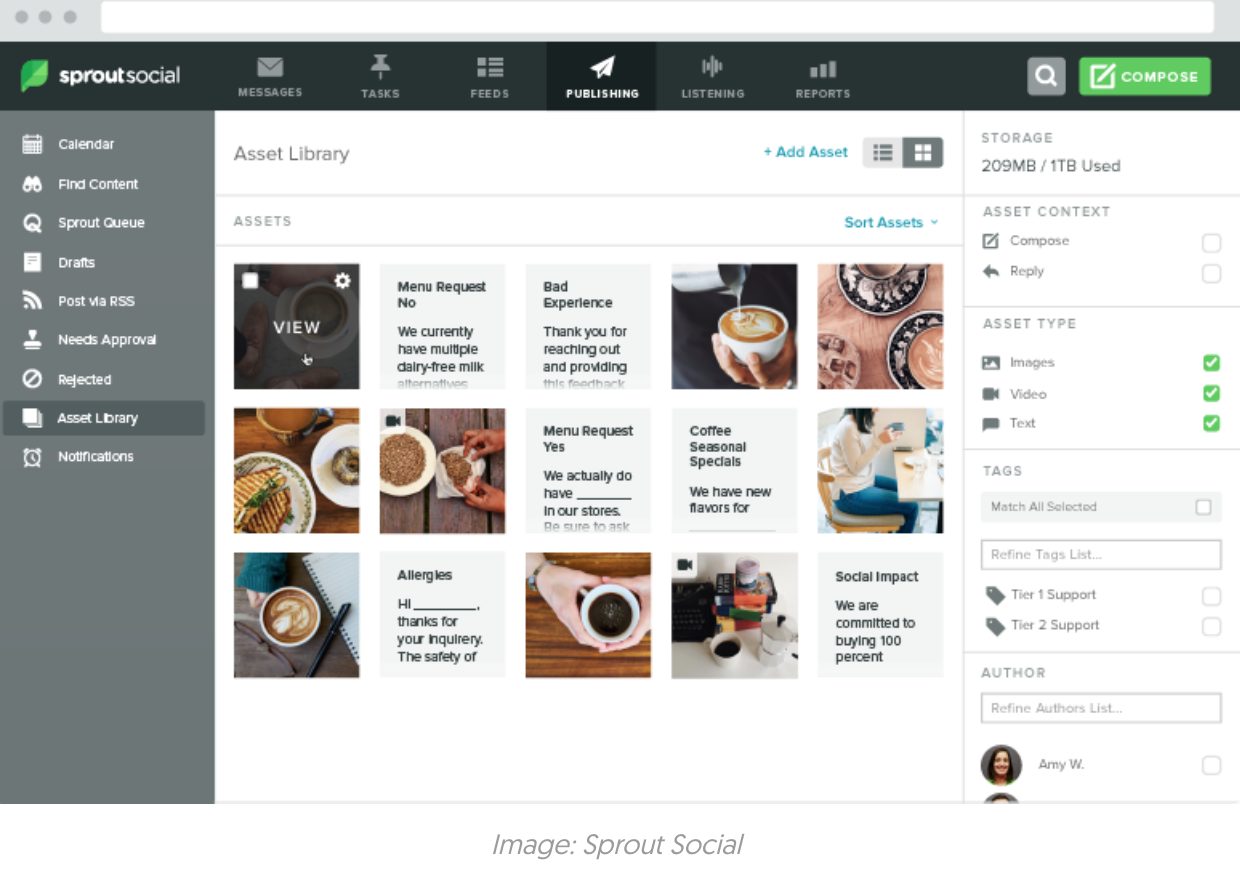 Beyond being one of the more intuitive and easy-to-use tools around, Sprout Social also comes with a set of valuable features. For example, you get a media library, tagging functionality to quickly locate assets, and the ability to collaborate with team members.
---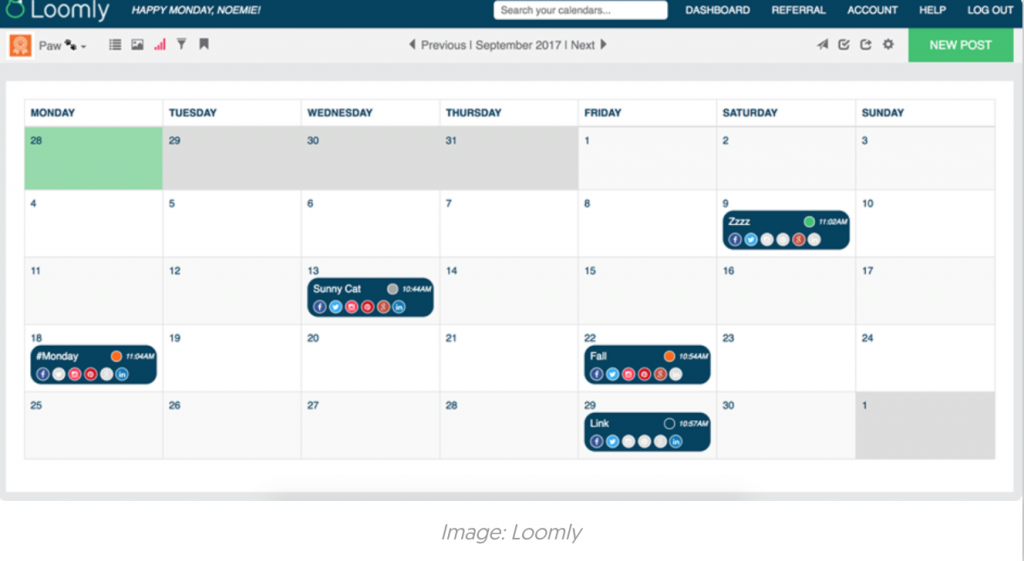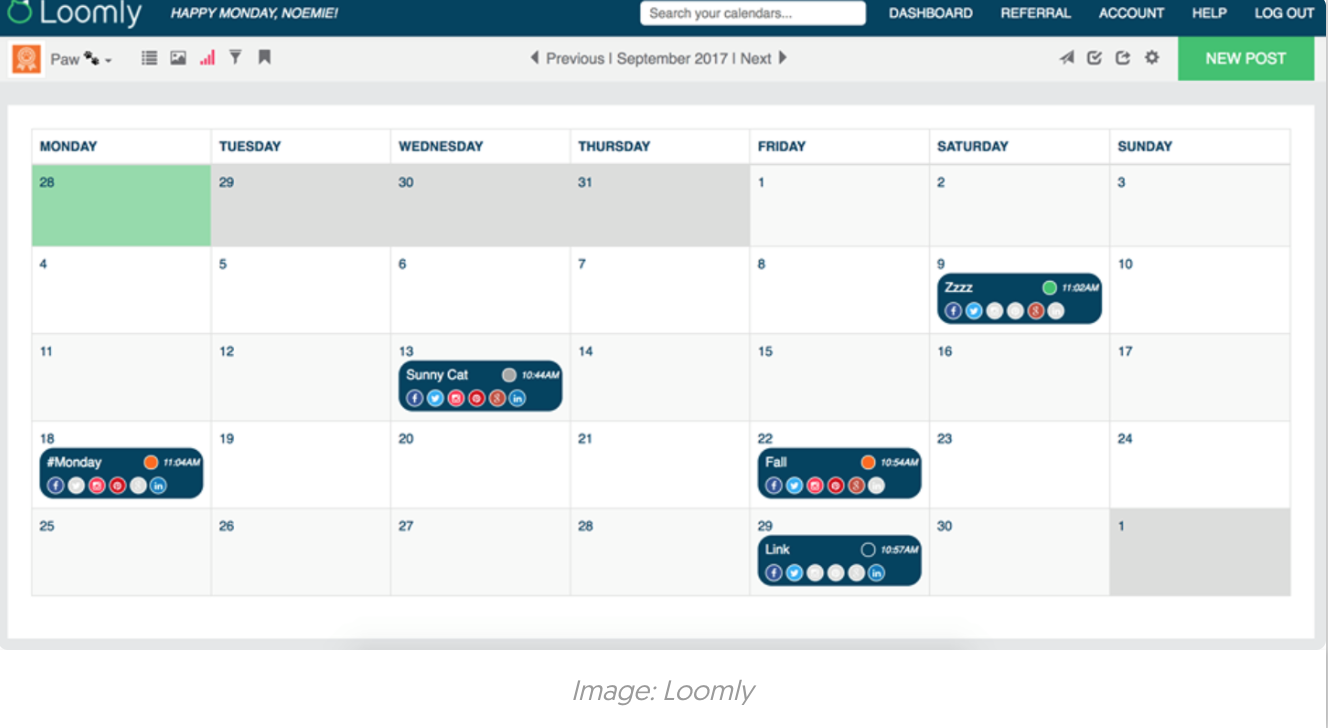 Loomly was developed for social media managers. In fact, it's the brainchild of two former social media managers who couldn't bear the inefficiencies of the tools they used. So, they set out to create something that would get the job done.
Want more Instagram scheduling tools to give you an unfair advantage over your competitors? Here are some others to look out for.
---
Benefits of Instagram scheduling tools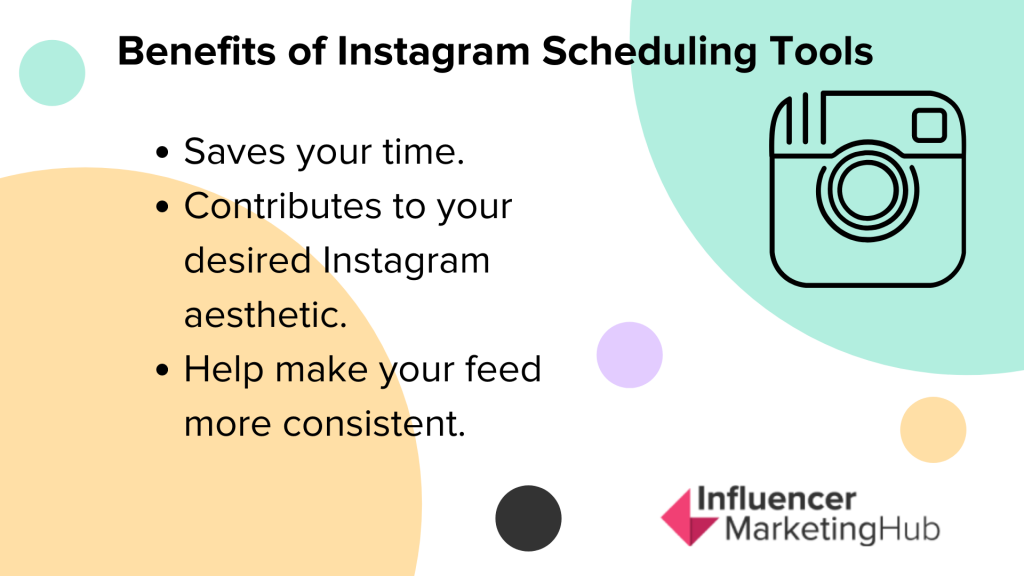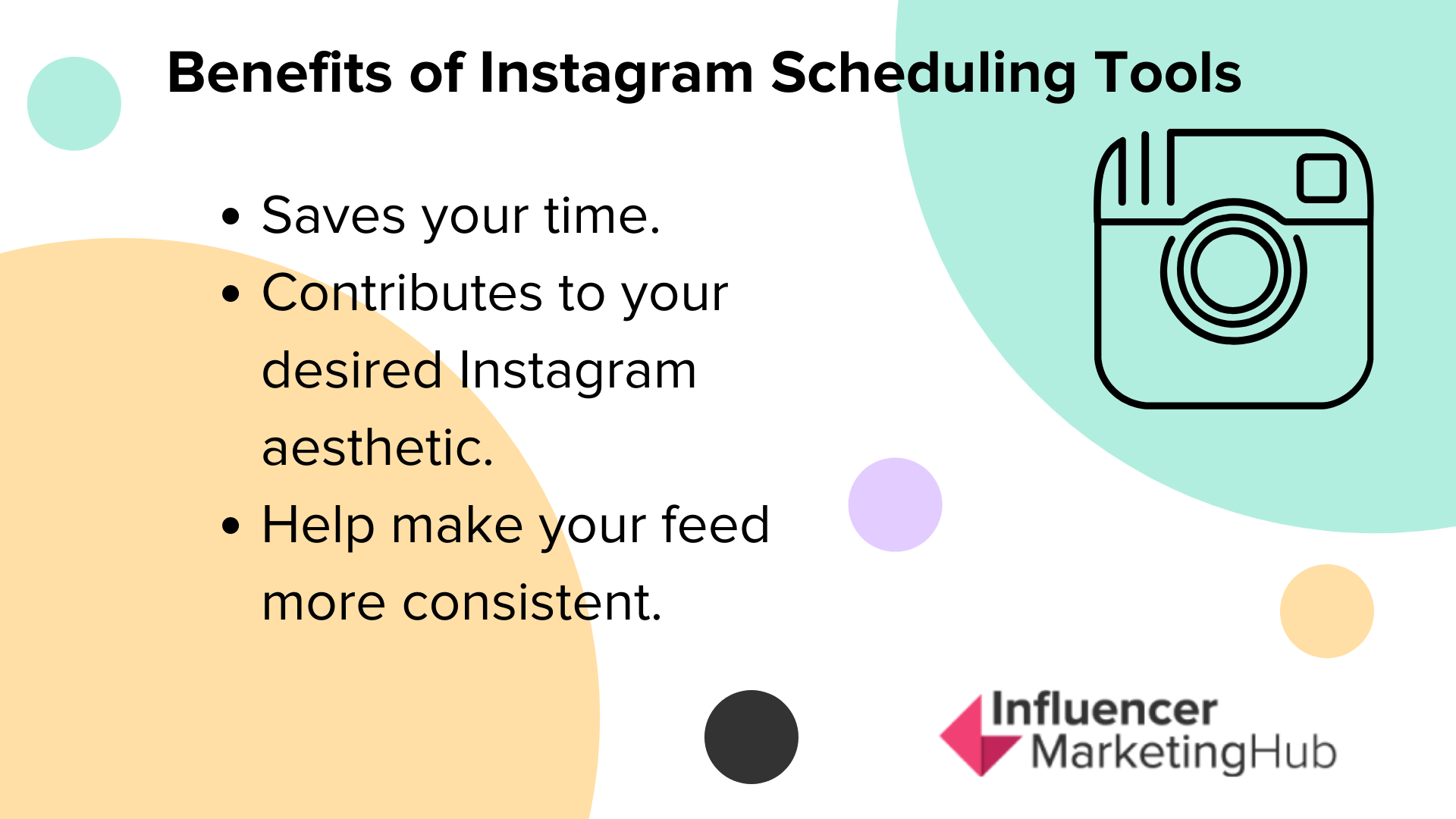 1. They save time.
Let's start with the most obvious benefit and the most significant reason many people decide to use scheduling tools for Instagram.
Your calendar is probably quite busy, and a few things may cross your mind. It is wise to post consistently, but we understand that it's too much work and somewhat an overburden to post daily. However, if you allow so much time to go by before posting again, it dims your chances of getting an audience; they will feel you aren't loyal to your brand.
Also, there are times and days of the week when your audience is most active, and if you post on such days, it will be good for your business.
Here's some of our advice:
Understanding your audience to know when they are most active and post on such days will do your brand a lot of good and save you the stress of posting always.

Using a scheduler to analyze and post when your audience is most active is better than posting manually.

Prepare for such days by preparing content, visuals, audio-visuals, and all materials for posting, and put on your social media calendar.

The work of scheduling tools are to post on your behalf when you aren't available, so feed them by scheduling content ahead of time and watch your content go live on Instagram.
---
2. They effortlessly contribute to your Instagram aesthetic.
Instagram is a visual platform for social networks, and that makes aesthetics extremely important for each profile.
Whatever you're selling on Instagram, you have to make sure it looks good and has the right colors, tons, and compositions presented on the grid.
This can be quite difficult to achieve when you are posting photos one by one and deciding on them right now. The overall look can be messy and unsupported.
This is where scheduling tools can come in handy because when you're planning more posts at once, you can see the bigger perspective on the grid and adjust accordingly.
Another thing that is advantageous here is that you can look at the messages that need to go public in the future and take some pictures that might not fit the plan well, but you initially thought they would. In this way, you can optimize your future content as much as possible.
---
3. They help make your Instagram feed more consistent.
Consistency is a must on Instagram and plays a crucial role in the success of your account.
By posting consistently and frequently, people who follow you will learn to look forward to your future posts. For example, let's say you are a cycling clothing business, and you share relevant race results all the time. In the future, when a particular race is taking place, your audience will think about your profile when they want to see who won or what the highlights of the event are. This means that by being consistent, you will build loyalty among your followers on Instagram.
---
Final Word
No matter what method you use to schedule and post your Instagram content, there's something that works for everyone. If you're on the hunt for third-party scheduling tools that get the job done or something as simple as manual posting, there are a variety of ways to help you grow your Instagram and strengthen your message.