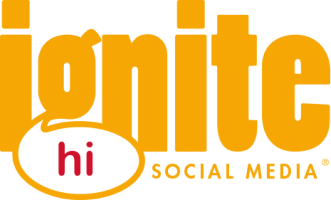 Social First. Social Only. Social Partners. Ignite Social Media is America's original social media marketing agency that specializes in servicing large consumer brands across the globe. Since 2007, we've been 100% focused on social media, dedicated to delivering award-winning strategies that drive measurable business results. Whatever help your brand needs in social media, the original social media agency® has the expertise and relevant experience.
Some of the best brands in the world have trusted our agency since our inception in 2007. We've watched trends come and go, and created industry-leading practices that are now widespread. It's these practices that earned our agency the title of Social Media Agency of the Year in 2016 and Top Marketing Agency by Chief Marketer in 2019 and 2020.
While our plans begin at $3,000/month, we develop customized scopes of work for each client. From content creation to community management, influencer relations to promotions, strategy to reporting, media buying to data analytics, we can act as your full-service agency or an extension of your internal team with a-la-carte services.
The agency specializes in marketing in the following areas:
Services:
Content Creation
Social Media Management
Facebook and Instagram Advertising
Offices:
United States, Birmingham, MI United States, Raleigh, NC
Brands we have worked with: