Certain marketing best practices will apply across all or most industries, but businesses in certain sectors will need to use a different playbook to drive significant results. Hotels and resorts are included in that list, as businesses in the hospitality industry need to market a little differently if they want to see major impact from their campaigns.
Hotels aren't selling relatively low-cost goods that can be an impulse purchase, for example. Guests will either need to already be heading to your location, or will need to plan a semi-expensive trip solely to come stay with you. As a result, they need to approach social media marketing a little differently.
We can help with that. In this post, we're going to look at five tried-and-true social media marketing strategies for hotels that will help you connect with guests in more impactful ways.
---
Proven Social Media Marketing Strategies for Hotel Marketing:
---
1. Use Social to Build Your Reputation
If someone chooses to stay at a not-so-great hotel, it could legitimately be a health or safety concern. Trust, therefore, is paramount in the hospitality industry. Can guests trust your staff to keep them safe while they sleep, to respect food allergies, and to provide a clean, comfortable environment?
Hotels should be using social media, first and foremost, to establish trust with potential guests and bolster their reputation.
You should start by collecting reviews on Facebook. Send out automated emails to all of your guests between a few days and a week after their stay, asking them to leave a review. When you enable your Review tab on Facebook (which can be found under your Page Settings), you'll see a link that will take users directly to your Page's Review section when they click, increasing the likelihood that they leave one.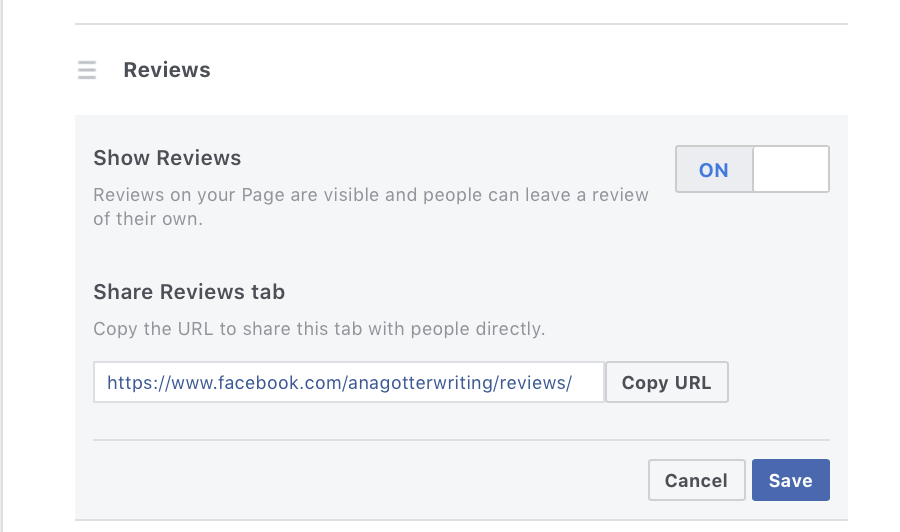 You'll also want to generate and share plenty of user-generated content (UGC) across your social media channels. User-generated content increases on-platform engagement and trust in a brand, and it's an excellent way to establish your reputation.
Encourage users to share their stays with you on social, tagging you or using a branded hashtag so you can find the content.
You can use tools like YotPo not only to collect reviews, but also to curate and share UGC. You also have the option to use contest software like Wishpond and ShortStack to offer incentives in exchange for UGC, requiring users to submit a picture or video through a landing page for your convenience.
You'll also want to monitor your online reputation to assess the effectiveness of your campaigns. Brand24 and Mention (pictured below) are both excellent for this purpose, allowing you to see what people are saying about you online in addition to just what they're saying to you.
Being able to find unhappy guests complaining on social gives you a chance to jump in and resolve the situation and hopefully protect your reputation.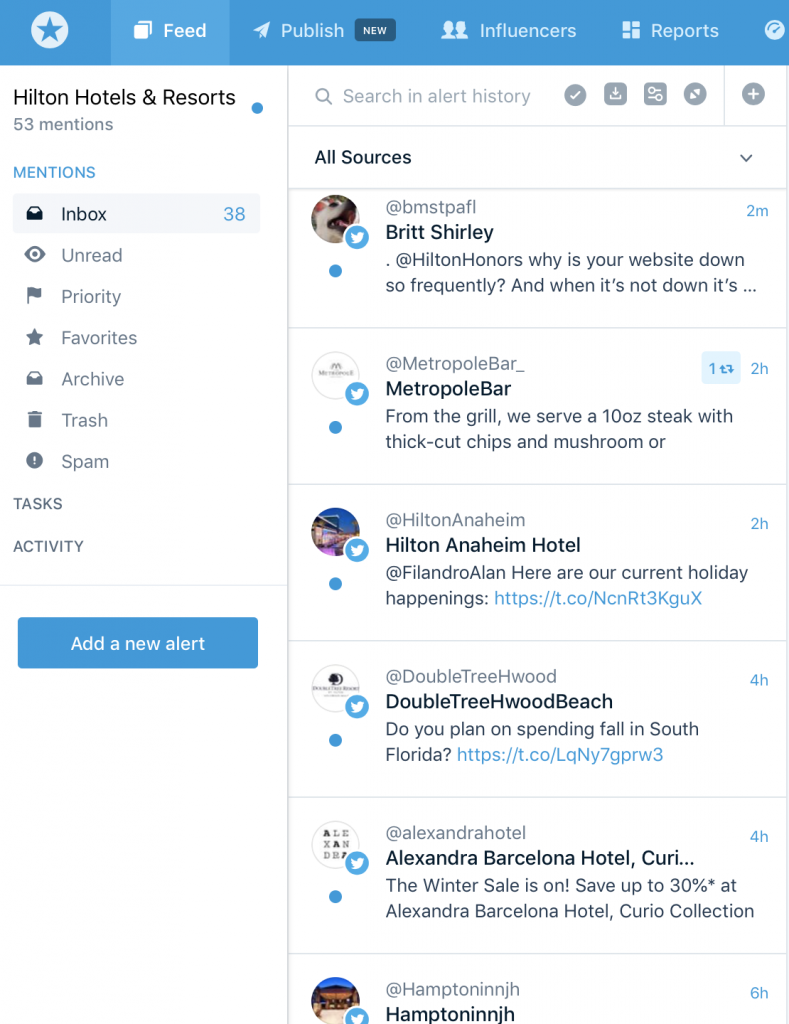 ---
2. Be Responsive & Engage With Your Followers
Being responsive shows that you're really invested in the guest experience, even if they're not currently trying to book a stay with you. This can be a big time investment, but it's one you need to make; if you're engaging regularly, you'll see a positive impact, but if you're not, it will negatively influence how people view you. There is no neutral ground here.
Respond to all comments and questions as quickly as possible, making it a practice to check every social channel at least twice daily if possible. Tools like Hubspot's Social Media Inbox, Napoleon Cat, and Agorapulse all offer social inbox management tools, giving you an alert when you receive a message across any of your linked platforms and allowing you to address it directly from a single dashboard.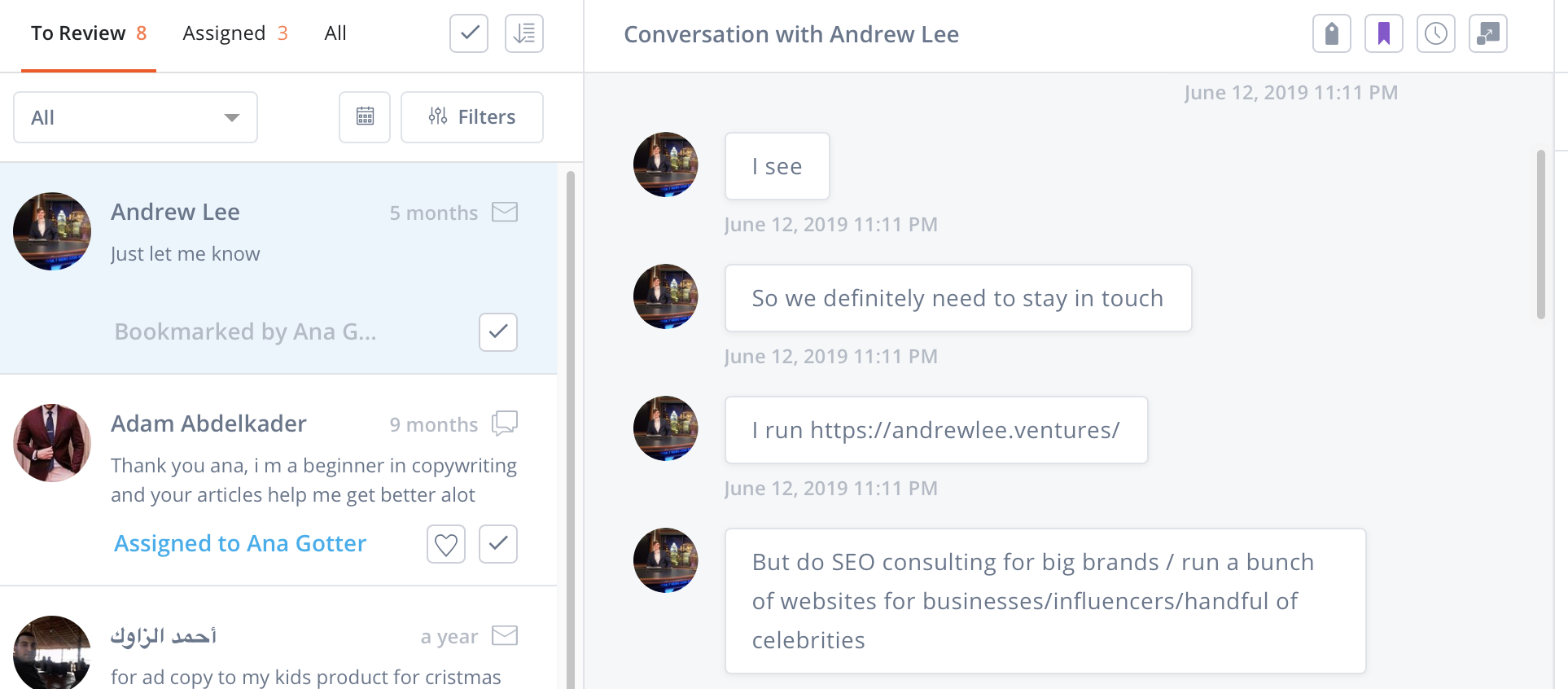 Keep in mind that responding quickly can be the difference between making or losing a booking, and that customer service now extends to social channels, too.
---
3. Use Analytics & Competitor Research to Create High-Performing Content
Analytics of all kind should absolutely be driving your social media strategies and content creation. You want to look at what's working so you can capitalize on that information, and that includes looking at your own analytics and your competitions'.
You may find, for example, that a competitor regularly goes live to promote local events near or in their resort and see that it gathers an enormous amount of engagement. Or you might notice that your own educational videos are outperforming your posts sharing links to your blog posts. You want to leverage this information to create content that your audience will respond to overtime.
Tools like Social Media Tracker and Rival IQ can help with this, showing you how your competitors' content is performing across different social channels. You can see follower trends, and specific engagement on each post. Use this information to look for patterns in what your guests may want to see.

In addition to competitor research, you can use tools like SEMrush's Topic Research Tool and BuzzSumo for content discovery help. You can see new trending topics so that you can jump in on hot conversations, as well as looking for strong evergreen topics that have the potential to do well overtime, especially if you want to recycle posts later on.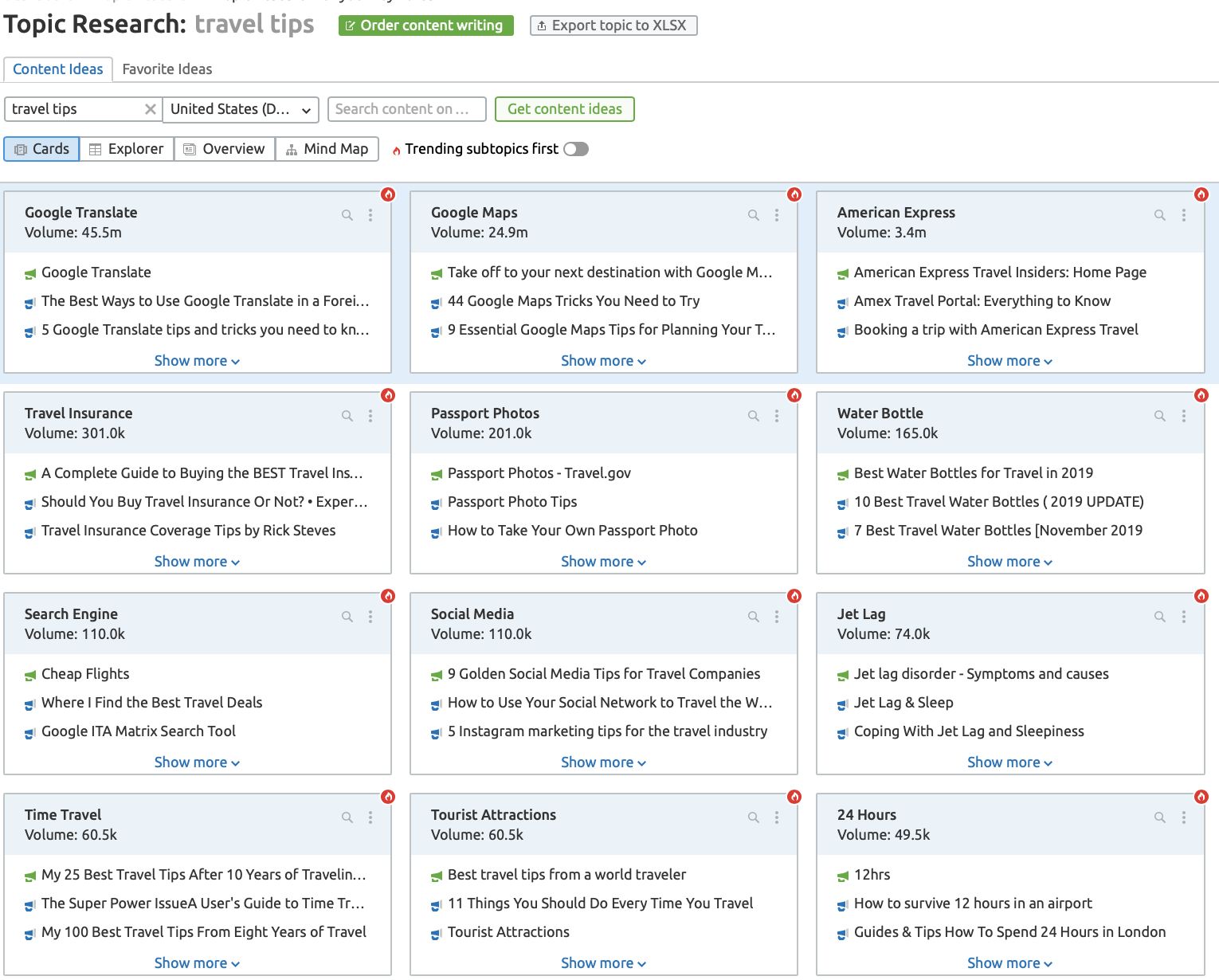 You'll also want to dig into some hashtag research so that you can maximize the reach and visibility of your posts on hashtag-centric platforms like Twitter and Instagram. RiteTag is a strong option here. This tool will automatically suggest popular hashtags based on the text or image of your post: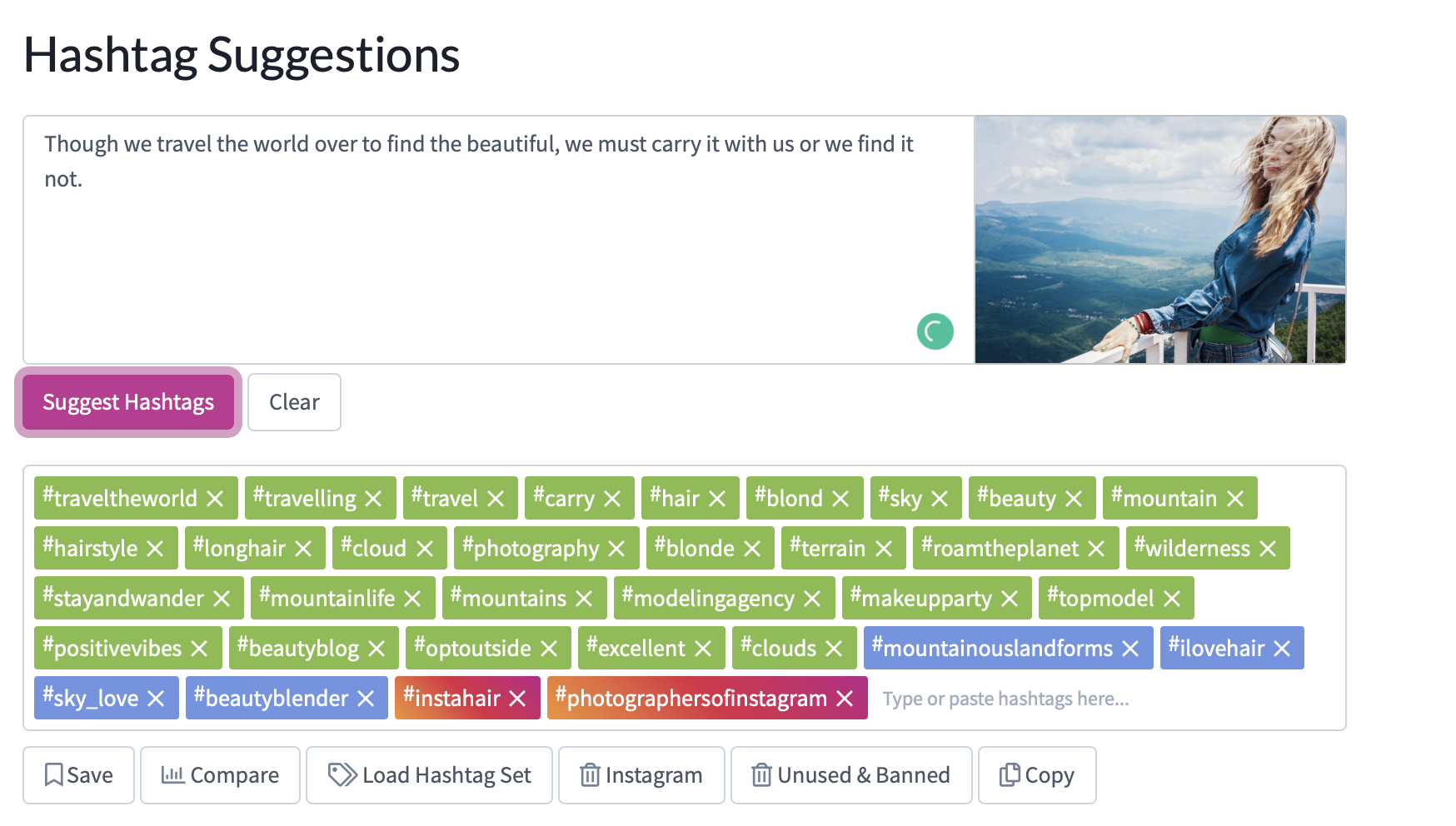 ---
4. Leverage Peak Posting Times
While most algorithms no longer prioritize timeliness when deciding what content to show at the top of users' feed, choosing the right times to post on social media does still matter. If your post is published right at or immediately before a peak activity period, users are more likely to see it and engage with it, and that engagement will bump you up in the algorithms significantly.
Ultimately, knowing the right times to post can help you maximize the reach of your content, connecting to more potential guests. While you can review your own analytics to manually review best potential posting times, some scheduling software will suggest peak posting times for your specific accounts, which is something to consider when picking a scheduling tool for your business.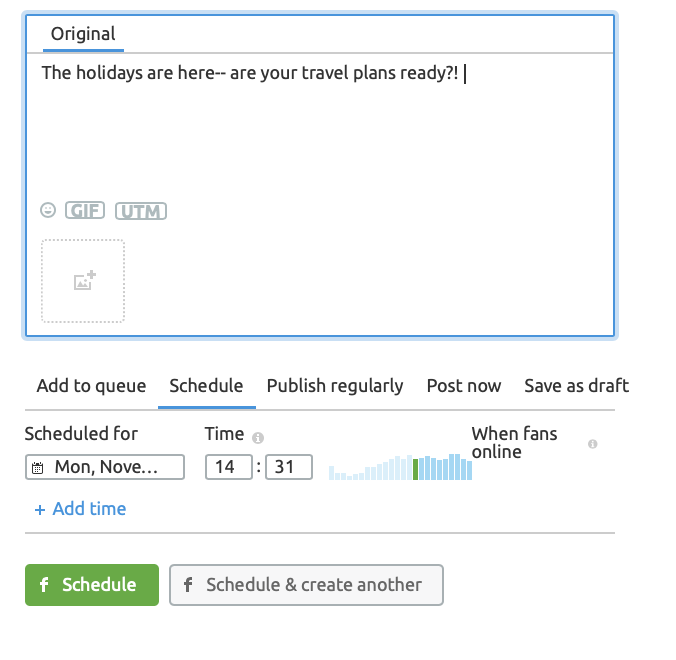 ---
5. Offer Value
Want to make sure your followers stay tuned in and that guests continue to see you as an authority in the industry? Create content that offers value, in addition to content designed to drive engagement.
Share resources about the best things to do in the town where your resort is, or the restaurants that guests just have to go see. Offer tips for how to select the best hotel, find cheap plane tickets, or pack a bag that won't result in them needing help from your concierge in the middle of the night.
You have valuable information that guests could benefit from - share it!
Consider creating both time-sensitive and evergreen content. Seasonal and timely content can drive high engagement due to its immediate relevance, but evergreen content can be recycled. You can use MeetEdgar to purpose old content quickly, giving your posts a longer lifespan overall. This tool gives you the option to organize your content into different categories and set up slots for each one on your calendar. Once everything is in place, MeetEdgar will automatically go through and post relevant content in each designated slot.
You can also use RSS feeds to keep your social media feeds active, sharing relevant, high quality content from other reputable brands in the industry to keep your guests engaged. This is a great way to have a full social calendar even when you're running out of ideas, especially since everything is automated for you.
---
Conclusion
Social media marketing for hotels and resorts requires a much bigger emphasis on long-term relationship nurturing and reputation building than some other industries, but the potential payoff is great.
Each of the strategies outlined here will help you better connect with your guests, establishing relationships and trust that will help you increase your bookings before you know it.