PPC EXCELLENCE
Accelerate you acquisition ROI with Influencer Marketing Hub
High Intent Traffic
Attract high-quality leads with our targeted PPC partnerships, driving valuable and engaged visitors to your software.
Unparalleled Reach
Maximize your exposure across various niches, leveraging our platform's 5 million visitors
Social Proof
Enhance your credibility and trustworthiness with genuine reviews and testimonials from industry experts and satisfied clients.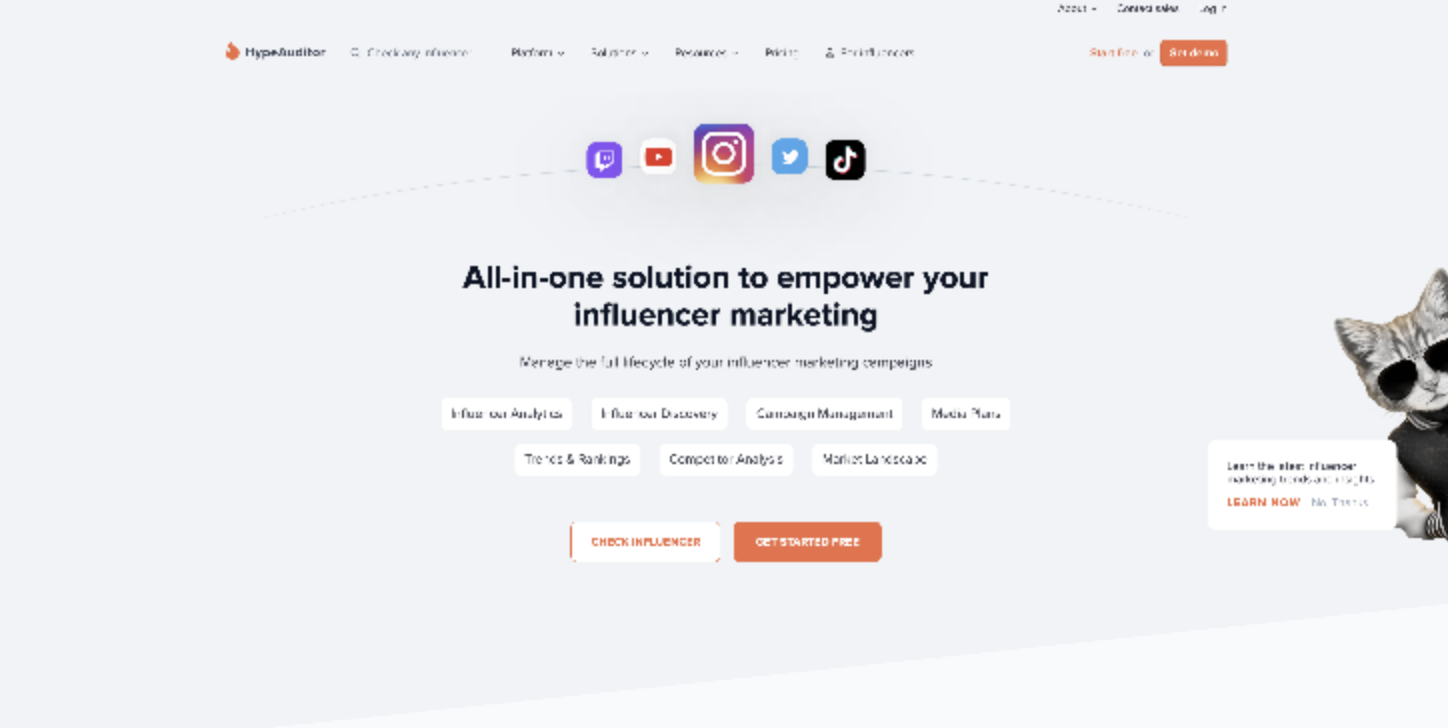 Influencer Marketing Hub is sending more than 22.000 visitors to HypeAuditor each month. Not only does IMH bring the volume, it also brings 2000 high quality leads each month.
"Our collaboration has been instrumental in increasing our brand's visibility"
We at HypeAuditor have been partnering with Influencer Marketing Hub for almost 5 years now, and they've been a valuable asset to our growth. Our collaboration has been instrumental in increasing our brand's visibility and conveying our value to our target audience through their hub. Working with Influencer Marketing Hub has been a great experience, and we look forward to continuing our partnership to achieve our marketing goals.
Unique Monthly Visitors
22.000+
Monthly Accounts Created
2.000+
5 Million
Visitors per month are drawn to Influencer Marketing Hub to find the right solutions for their marketing needs.
United States - 62.9%
United Kingdom - 6.6%
Canada - 4.6%
Australia - 2.8%
Germany - 2.7%
Others - 20.4%
C-Level Executive - 34%

Founder / Owner - 16%

Digital Specialist - 19%

Other - 31%
Retail - 13.1%
Financial Services - 5.0%
Entertainment - 7.2%
Digital Tech - 15.2%
Beauty & Healthcare - 19.6%
Apparel & Fashion - 16.9%
Rest - 23.0%
Our PPC programs are highly focused and data-driven, ensuring that your campaign delivers optimal results.
With over 5 million monthly visitors, we cover thousands of hyper-granular niches and services with marketing software offers, giving your message maximum visibility to the right audience.
By leveraging our authoritative content and proven conversion tactics, we help you drive more business impact from your campaigns, delivering exceptional ROI and long-term success for your brand.