Advertising Disclosure
Advertising disclosure:
Our partners compensate us. This may influence which products or services we review (also where and how those products appear on the site), this in no way affects our recommendations or the advice we offer. Our reviews are based on years of experience and countless hours of research. Our partners cannot pay us to guarantee favorable reviews of their products or services.
Modern-day marketers must be adept at harnessing the vast wealth of consumer data to gain an edge over their competitors. Luckily, the web's expansion paves the way for brands and consumers to communicate with one another. Through a combination of digital and traditional touchpoints, from social media to forums to reviews and print media, marketers gain clear insights into their target audience.
In the world of customer data software and solutions, platforms like Talkwalker have emerged at the forefront, providing a streamlined approach to collecting, unifying, and analyzing consumer data from various sources.
While Talkwalker has made significant strides in enabling businesses to keep a finger on the pulse of their customer sentiment, it's just one player in a burgeoning field of alternatives. But as the business ecosystem grows more intricate, so does the need for tools to deliver bespoke solutions tailored to diverse needs. 
In light of this, it is essential for Marketing Executives to be apprised of the full spectrum of Talkwalker alternatives available, ensuring the chosen solution aligns perfectly with their organizational goals and strategies.
And that's precisely what our Top 10 Talkwalker Alternatives for 2024 guide will do. We will dive into the best alternatives to Talkwalker to allow marketing executives insight into the market and pick the right solution for their needs.
---
Best Talkwalker Alternatives
Top
talkwalker alternatives
2024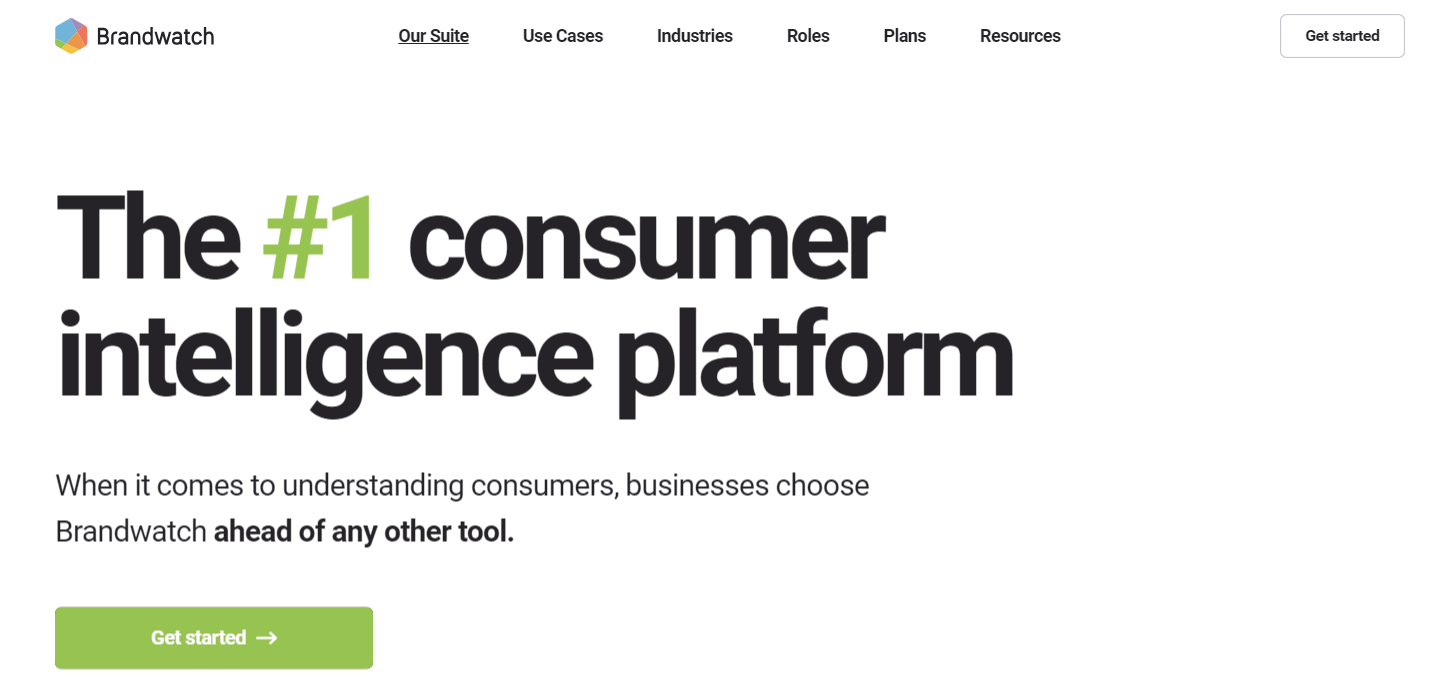 Brandwatch stands tall as a robust alternative to Talkwalker, offering unmatched consumer intelligence through its state-of-the-art platform.
The core strength of Brandwatch lies in its "Consumer Research," which taps into over 100 million online sources, accumulating data from a staggering 1.4 trillion posts. This level of granularity ensures that you get comprehensive insights into your customers' sentiment, preferences, and behavior.
Equipped with its AI Analyst "Iris," Brandwatch enables users to quickly identify trends. Their AI, developed over 15 years, ensures that data is collected and meaningful insights are derived from it, eliminating the chances of missing vital online information.
Another unique offering is their "Image Analysis" powered by neural networks. This allows businesses to analyze billions of images, providing a different dimension to their data. The "Custom classifiers" feature enables businesses to use machine learning to categorize data according to their specific needs, enabling customization at the highest level.
Brandwatch boasts the most extensive archive of consumer opinions, allowing access to a wealth of information essential to the decision-making process. The platform's proprietary data crawlers ensure the integration of new data sources rapidly, giving Brandwatch an edge in data accumulation.
Brandwatch is also an integration powerhouse. It seamlessly blends with various intelligence products, ensuring businesses have a holistic suite of tools to meet their marketing needs. The ability to upload 1st party data alongside online data sets it apart, providing a 360-degree view of the customer's voice.
Pros: A dynamic platform with the most advanced AI in the market. Its flexibility in integrating multiple data sources and the vastness of its data archive makes it a top choice.
Cons: Given its vast functionalities, there might be a steep learning curve for newcomers.
Pricing: Brandwatch offers several pricing plans, specific details upon request.
---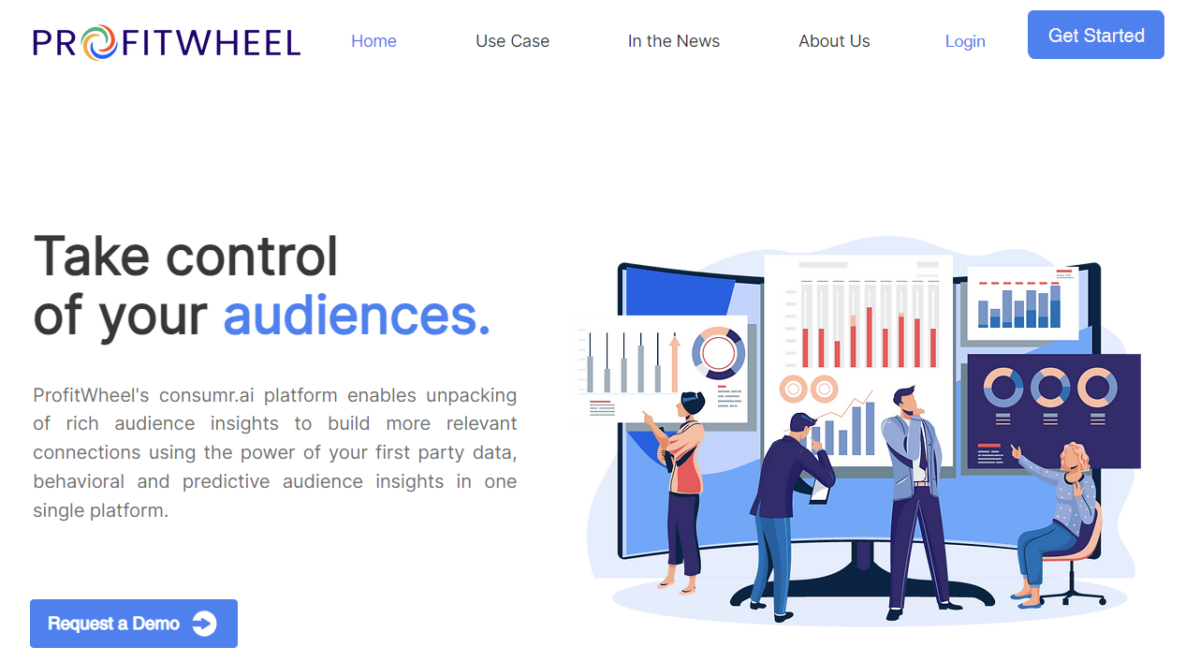 ProfitWheel emerges as a competitive alternative to Talkwalker, primarily focusing on maximizing audience insights for strategic decision-making.
The main highlight of ProfitWheel is its Consumr.AI platform. This sophisticated tool unravels rich audience insights, encompassing first-party data, behavioral trends, and predictive intelligence. It facilitates building relevant connections with audiences by understanding them deeply.
Their "Rich Audience Insights" feature sheds light on your accumulated audiences' content consumption patterns and passions across multiple platforms. This is further boosted by the "Predictive Intelligence" function, allowing businesses to zone in on high-propensity audiences while sidelining the less valuable ones.
ProfitWheel's emphasis on testing and learning is evident in its unique offerings. The "Market Finder" tool enables brands to identify potential markets based on audience interests. It dives deep, offering customer understanding right down to zip codes, ensuring businesses can scale their communication strategies precisely.
Another standout feature is the audience comparison tool within ProfitWheel's Consumer Intelligence Engine. This allows marketers to juxtapose two first-party segments, enhancing their understanding of which segment is more aligned with a campaign or strategy.
Pros: A robust platform concentrating on audience insights and predictive intelligence. Its ability to help marketers identify and scale in new markets is unparalleled.
Cons: The platform might be more skewed towards audience segmentation and might lack broader social listening capabilities.
Pricing: ProfitWheel offers a free "ProfitWell Metrics" version for financial and revenue operations metrics. The Enterprise version offers customization and support, with specific pricing details on request.
---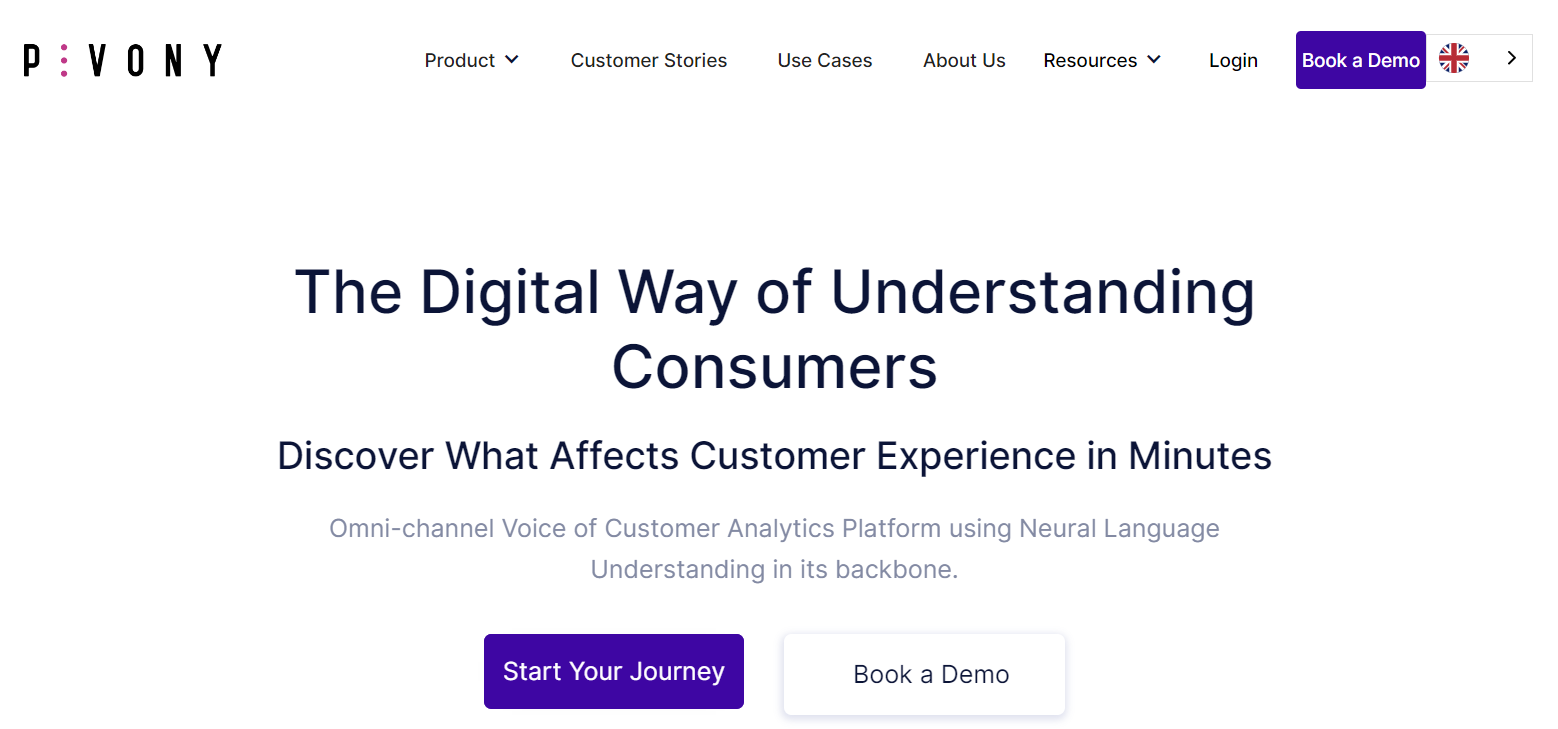 A prime contender and a Talkwalker alternative, Pivony takes consumer intelligence to another level with its intuitive design.
Its standout feature is the ability to produce rapid insights essential for strategic business decisions without requiring technical expertise. Users can directly mold the platform to their needs by creating custom topics, adding notes, or even assigning tasks to team members, all without writing a single line of code. This truly speaks volumes about the platform's user-friendliness and user-centric approach to customer data analysis. 
Moreover, Pivony's AI capabilities empower users with prior AI knowledge to seamlessly create and comprehend dashboards. Its sophisticated Natural Language Understanding utilizes top-tier AI algorithms, prominently Sentiment and Intent Analysis, to decipher and present consumer sentiments in an easily digestible manner.
The platform's dedication to adaptability is on par with its intuitive and friendly design. As the digital landscape keeps evolving, smaller screens are becoming more prominent. Pivony acknowledges the need to accommodate smaller screens and ensures an optimal experience for its users by sporting a mobile-responsive design ready to fit any screen size.
Pros: Pivony's voice-of-customer analytics platform is geared towards enabling teams to make data-driven decisions. Its intuitive interface, coupled with expert insight support, ensures a hassle-free experience.
Cons: Some users might require a brief adjustment period to familiarize themselves with the plethora of features.
Pricing: Comprehensive pricing details are available upon booking a demo.
---

Tocanan's prowess lies in its innovative approach to consumer intelligence, providing brand-centric innovations through social panels, dynamic affinities, and the groundbreaking "Iris AI." It recognizes the prevalent complexities in conventional social listening tools and responds by offering a platform that's not only advanced but also user-friendly.
Tocanan's focus on simplicity is really at the forefront of their social listening and monitoring platform. It aims to transform the tedious nature of traditional consumer intelligence into something much more insightful, actionable, and, most importantly, enjoyable. Moreover, the platform allows streamlined collaboration, making social listening accessible across various departments.
Its collaboration with Brandwatch, a stalwart in the consumer intelligence domain, further enhances Tocancan's offerings. The partnership brings forth tools like entity disambiguation for effortless querying and navigable dashboards that succinctly analyze brand and audience data, facilitating key takeaways for the user.
Pros: Tocanan offers a streamlined platform, making social intelligence accessible across various departments, from marketing to customer service. Its adaptability, combined with tools like Brandwatch's Iris AI and dynamic affinities, sets it apart.
Cons: As Tocanan is evolving, some features and integrations might still be in developmental stages, leading to potential learning curves for new users.
Pricing: Tocanan operates on a flexible pricing model catering to a broad spectrum of marketing and insights customers. More details can be explored by booking a meeting.
---
While not as well-known as some of the larger players, Streetbees presents itself as a strong Talkwalker alternative, particularly for businesses interested in human-centric insights.
Streetbees captures authentic consumer experiences, offering real-life moments by going beyond mere statistics to answer the "why" behind consumer behavior. Like many other Talkwalker alternatives, the platform achieves this through AI-powered analysis, which drives growth opportunities from millions of real-life observations.
Their platform stands out with features like real-time observing. By capturing the moment a consumer makes a decision, it grants businesses access to rich data, including photos and videos. With an expansive reach of 3.5M bees globally, Streetbees offers a unified platform to understand customers' emotions and the reasons behind their behaviors.
Pros: Delivers a unique blend of real-life consumer insights combined with advanced AI analysis. The platform captures genuine consumer emotions, offering businesses a deeper understanding of their audience.
Cons: Might not be suitable for brands looking solely for quantitative data or those not interested in consumer narratives.
Pricing: Specific pricing details are available upon booking a demo.
---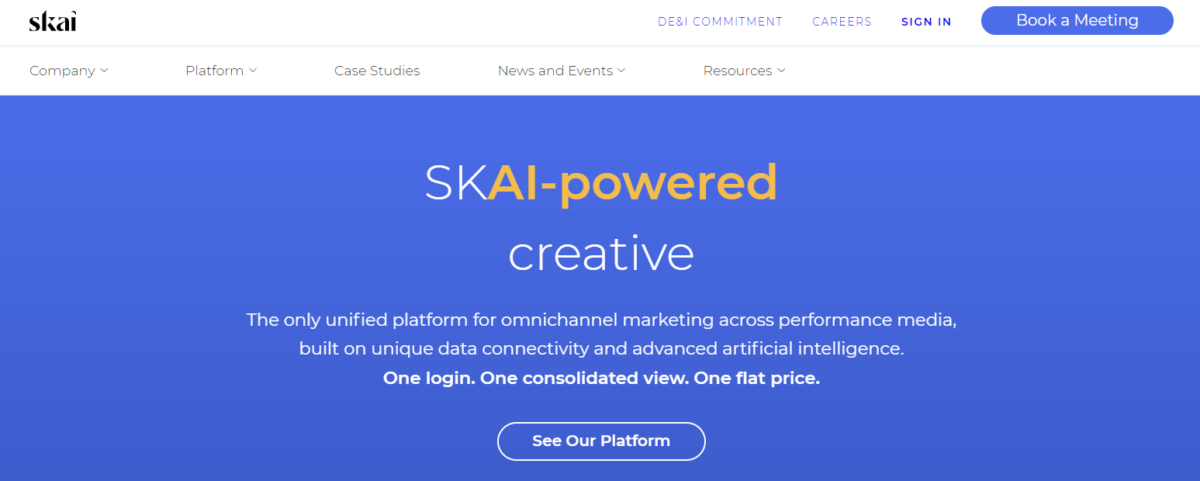 Comparatively more expensive, Skai offers an advanced suite of tools, positioning itself as a premier Talkwalker alternative for brands that prioritize comprehensive market intelligence.
Skai challenges the limitations of traditional market intelligence by providing not just the "what" but also the "why" behind consumer data. It connects a plethora of data sources, bringing more context to the table and illuminating those crucial "aha" moments for decision-makers.
Its platform is a reservoir of data from a myriad of sources ranging from social discussions to patent filings. All of this is compiled into a unified view.
Skai specializes in various intelligence realms – be it consumer, trend, product, brand, or marketing intelligence. For instance, the platform can monitor consumer sentiment towards brands, pinpoint brands riding on emerging trends, or help strategize product innovations that consumers desire.
Lastly, Skai offers a vast partner ecosystem built on hundreds of APIs, feeds, and relationships, allowing brands to integrate complex tech stacks within their platform with little to no effort.
Pros: Offers an unparalleled depth and breadth of market intelligence data. It's ideal for businesses that need a holistic view of their market, competitors, and consumers, supported by a data-driven approach.
Cons: The vast array of features might be overwhelming for smaller businesses or those new to market intelligence.
Pricing: Skai offers four pricing tiers, starting from $90K/year to an Enterprise Premier package at $600K/year.
---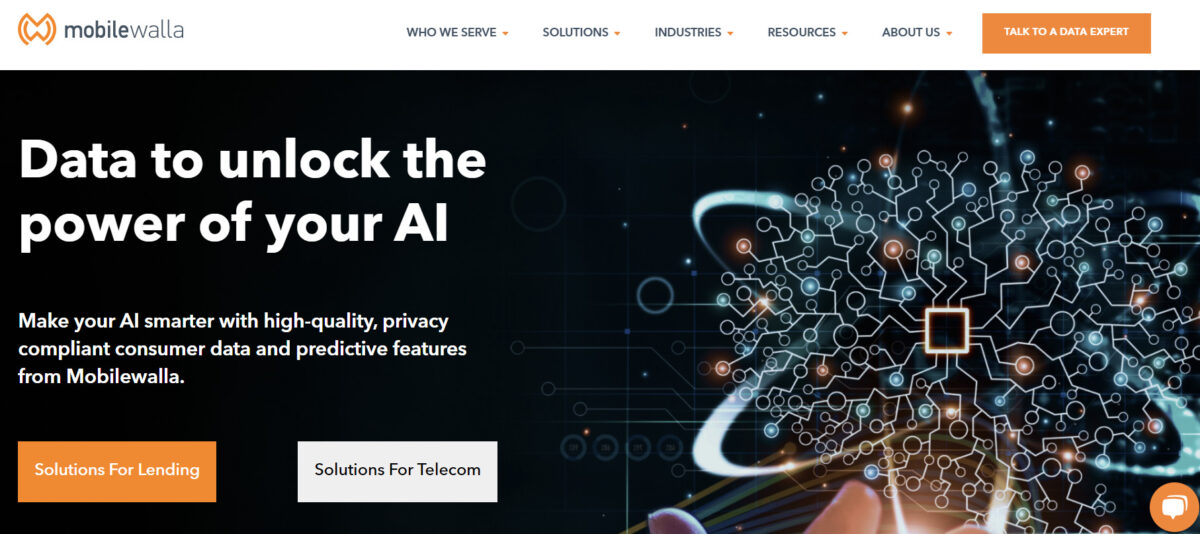 As a leading alternative to Talkwalker, Mobilewalla harnesses the power of consumer data to supercharge AI applications.
Mobilewalla is all about depth and breadth, being able to fill the gaps where first-party data falls short. By incorporating data from diverse sources, Mobilewalla provides an enriched perspective on consumer behavior. This in-depth insight allows the creation of accurate predictive models that drive informed business decisions.
A notable feature is Mobilewalla's approach to the telecommunication industry. While many telcos possess abundant first-party data, they often lack comprehensive household data. Mobilewalla steps in by providing these missing pieces, enabling companies to better understand acquisition, retention, and average revenue per user expansion.
But Mobilewalla doesn't only cater to the telecom industry. Quite the contrary, their solutions are geared for marketers operating anywhere from eCommerce to travel and tourism.
Pros: Mobilewalla offers high-quality, privacy-compliant data. The breadth and depth of their offerings make them an essential partner for businesses looking to optimize their machine learning and business outcomes.
Cons: While offering a range of services, the depth might be overwhelming for some smaller businesses.
Pricing: Specific pricing details are available upon request from Mobilewalla.
---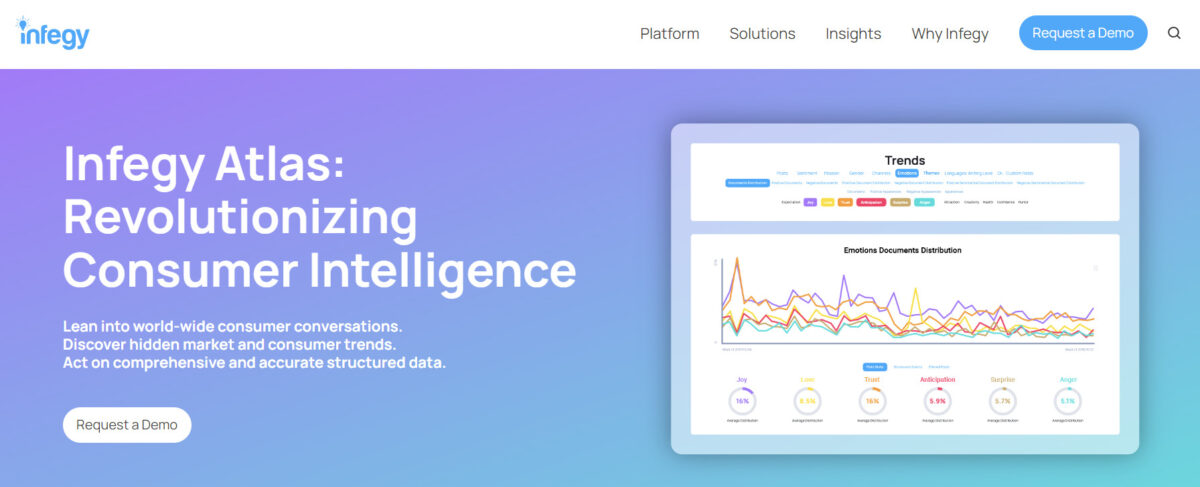 Infegy Atlas emerges as a revolutionary force in the consumer intelligence realm, offering itself as a compelling alternative to Talkwalker.
What stands out about Infegy Atlas is its ability to tap into worldwide consumer conversations, unveiling hidden market and consumer trends. Through a blend of advanced text analytics and natural language processing, Infegy rapidly processes trillions of data points to derive actionable insights into a centralized dashboard.
At its core, Infegy is a data-fueled powerhouse that assists businesses in gaining a competitive market stance. The software does this through its Competitive Intelligence feature, which gives brands and businesses the means to analyze their stance in their respective industries. 
On the social monitoring front, Infegy Atlas allows brands to truly understand their audiences and monitor their brand health by uncovering how customers perceive them. The feedback is crucial for both marketers and PR teams, allowing them to adapt to issues and challenges as they arise in real-time. 
Finally, Their rigorous commitment to data privacy and security is commendable, with certifications such as SOC 2 and compliance with regulations like the California Consumer Privacy Act and General Data Protection Regulation.
Pros: Infegy provides an intuitive and insight-rich social listening tool. With a dedicated Client Success team, they offer hands-on consultation and training, ensuring users make the most of the platform.
Cons: Infegy's expansive capabilities may require a slight learning curve for new users.
Pricing: For detailed pricing, customers must complete a form, after which an Infegy representative will provide tailored package information.
---

Ipsos' Synthesio provides a cutting-edge AI-powered consumer intelligence solution, distinguishing itself as a prominent Talkwalker competitor.
The platform offers real-time collection, structuring, and analysis of billions of online conversations, allowing brands to gain deep insights into their ever-evolving customer base. Specifically, Synthesio focuses on recognizing unique language patterns to understand and track online dialogues, emotions, sarcasm, and more, thus informing business and brand performance.
Brands can use Synthesio to innovate their marketing and product strategies, thanks to the platform's ability to surface emerging consumer needs. With data sourced in real-time from 195 countries in over 80 languages, brands are equipped with a global view of consumer sentiments. 
Pros: Boasts a robust AI functionality, including topic modeling and deep semantic analytics like emotion detection. Recognized by Forrester in its 2021 AI-Enabled Consumer Intelligence.
Cons: Information about ease of use and learning curve is not explicitly mentioned.
Pricing: Contact the Ipsos team for pricing details.
---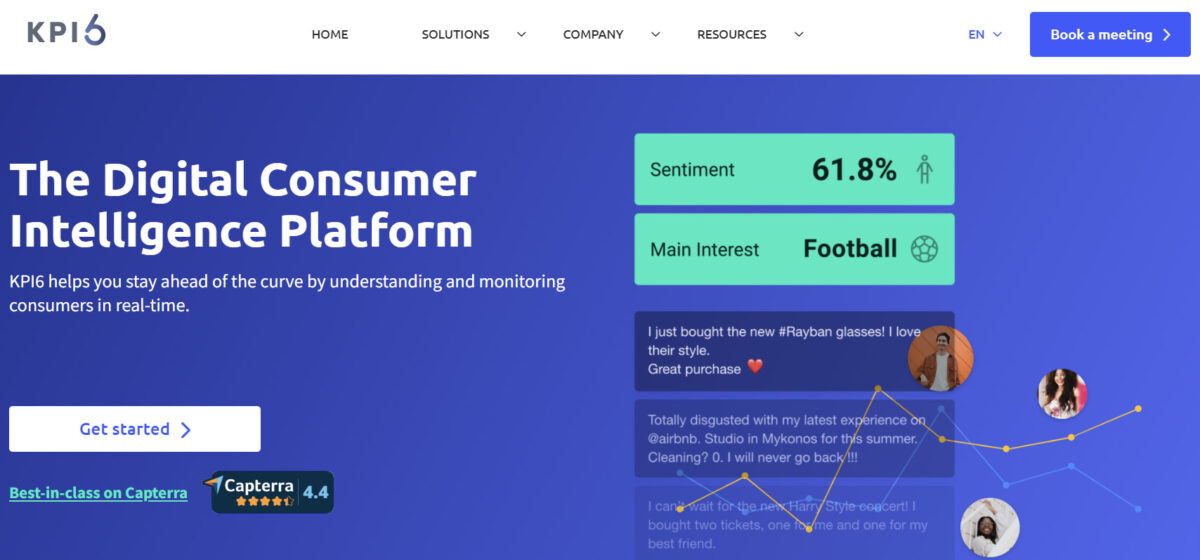 Marking its territory as a formidable Talkwalker alternative, KPI6 excels in delivering real-time consumer insights with its Digital Consumer Intelligence Platform.
The platform empowers brands to understand their target audience's preferences by analyzing user-generated content, thereby aiding in the creation of effective marketing campaigns. KPI6's offerings, such as social listening and influencer identification, ensure brands remain in tune with current trends and effectively engage their audiences.
However, KPI6's suite of solutions is also worth mentioning. KPI6 incorporates multiple AI-fuelled software within its suite to make it stand out. Local Review, a software capable of analyzing in-store experiences, is specifically catered to physical stores but utilizes the power of AI to help identify strengths and weaknesses. MarketEar is another powerful software. It is an AI social listening tool designed to listen to the most relevant sources for in-depth consumer conversations. 
Their diverse AI toolkit facilitates insights that traditional market research might miss, covering aspects like sentiment analysis, trending topics, and consumer behaviors.
Pros: Offers a comprehensive blend of AI tools for social media analysis, which operate in real-time, ensuring businesses stay ahead of their competitors. Efficient against traditional market research approaches.
Cons: Specific information about the platform's ease of use is not directly provided.
Pricing: Schedule a demo session with KPI6 experts for detailed pricing information.
---
Uncovering Platforms Beyond Talkwalker's Capabilities
Talkwalker has rightly gained traction for its robust capabilities in monitoring online conversations, analyzing sentiment, and presenting insights in an actionable manner. However, the digital realm is far from monolithic. Different brands have distinct needs, unique audiences, and specialized engagement channels.
The unique and brand-specific need for social listening in monitoring has paved the way for a variety of alternative platforms, each boasting unique features and capacities to cater to specific business objectives.
As the decision-makers at the helm of marketing initiatives, executives must be aware of these evolving tools. While some platforms excel in real-time social media monitoring, others offer advanced AI-driven analytics or seamless integration capabilities with existing CRM systems.
---
What to consider when choosing the right Talkwalker Alternative?
When looking for the best alternative to Talkwalker, it's essential to focus on more than just a wide array of features. Most importantly, the features should resonate with your organization's goals, infrastructure, and vision for growth.
Another important factor is scalability. Namely, decision-makers must consider the tool's ability to grow with their business needs and its adaptability over time. Furthermore, consider how well it can blend into your current systems, like CRM tools or marketing software. Given the rising threats and strict data privacy laws, robust data security is another non-negotiable in our data-centric era.
It's also worth noting that every organization is unique, so being able to tailor the platform's analytics and reports to your needs can be a game-changer. Lastly, while cost isn't the sole deciding factor, ensuring the platform is budget-friendly and guarantees value for your investment is vital.
---
Conclusion
Understanding and analyzing online conversations is paramount for businesses to stay competitive. Talkwalker has set a precedent for social listening and consumer intelligence tools in the market. However, brands seek more specific solutions that cater to their nuanced needs.
The alternatives presented, such as Ipsos' Synthesio and KPI6, offer a myriad of advanced features from sentiment analysis to influencer identification, ensuring real-time insights from a vast array of data sources. Through detailed comparisons and addressing frequent queries, this discussion highlights the importance of choosing a platform that aligns with a brand's strategic goals.
Frequently Asked Questions
Can I customize reports and dashboards according to my needs?
Certainly. The alternatives listed often come with customizable dashboards and reporting features, allowing marketing executives to tailor insights and analytics to their specific requirements.
How do these platforms handle sentiment analysis?
Most of the highlighted alternatives employ advanced AI and machine learning techniques to offer sentiment analysis, helping brands gauge the mood and tone of conversations around their products or services.
How reliable are the insights provided by these alternatives?
The reliability of insights depends largely on the quality of data sourced. Platforms like Ipsos' Synthesio and KPI6 pull data from vast online sources, employ AI to sift through the noise and ensure that the insights provided are accurate and actionable.
How scalable are these alternatives as my business grows?
Most of the listed alternatives are designed with scalability in mind. Whether you're a startup or a growing enterprise, these platforms can accommodate increased data needs, more extensive tracking requirements, and offer features suitable for businesses of all sizes.