2022 has been one hell of a year for TikTok. It is one of the fastest-growing social platforms in the world, overtaking even Facebook & Instagram, and amassed over 2 billion downloads in April 2020. Not only has TikTok's user-base grown substantially but so has the variety and amount of brands who have flocked to get even a tiny piece of the platform.
At Fanbytes by Brainlabs, we have had the pleasure of working with an assortment of brands to activate TikTok campaigns tailored to their goals such as Warner, Vestiaire, Burger King to more unorthodox brands such as the UK Government & the ACCA.
This year has posed unique challenges and opportunities for brands, and we've created 3 distinctive case studies that will provide insight into how we've helped brands navigate TikTok in 2022 and how we were able to collaborate and activate blockbuster campaigns amidst its challenges.
---
Top 3 TikTok Marketing Case Studies for 2023:
---
1. Idahoan Foods
One thing that we saw during early Coronavirus concerns and lockdown measures is a noticeable rise in food content. From the infamous viral 'Dalgona Coffee', banana bread, and pancake cereal, users were quick to run to their kitchens and attack all of these recipes with little else to do in isolation.
This presented a unique opportunity for Idahoan Foods, a US instant mashed potato brand who were looking to engage a Gen Z demographic in the US who they have had difficulty connecting previously.
To insert the brand into the ongoing food content craze on the app, we knew that we had to get innovative whilst also incorporating popular TikTok conventions that would help Idahoan Foods stand out and appear as organic as possible.
With the brief set to build awareness of Idahoan Foods on the platform, our solution was to create a two-part activation leveraging 14 influencers, which we found by utilizing our industry leading in-house TikTok analytics tool, Bytesights.
For the first activation, we combined two of TikTok's most effective and magical viral ingredients: sounds and dances. Firstly, our in-house team created a custom sound to build Idahoan Foods' brand image, and we coupled it up with a choreographed organic hashtag dance challenge where the #mashoutchallenge was born.
The challenge consisted of simple dance moves which included the famous 1960s 'Mashed Potato Dance', making it easy and accessible to all types of users. We guaranteed 2 million views for this segment of the activation, but we over delivered by nearly 4x with a mammoth 7.6 million views! Our custom sound even inspired 178 pieces of user-generated content and reached an incredible 50K plays overall.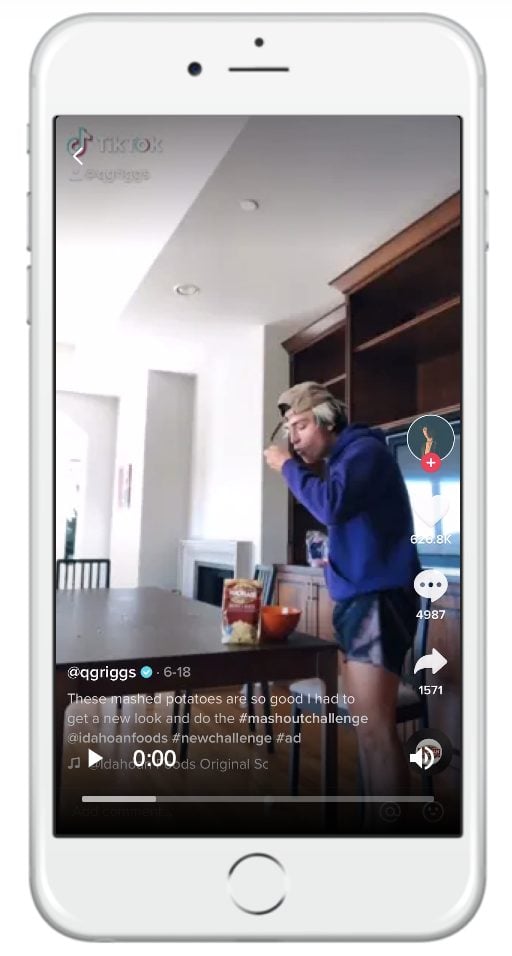 The goal for the second part of the activation was to showcase the product in a fun way so that users can begin to build positive brand connotations. We knew the best way to do this was to trust those who spend 24/7 creating content in the app and know their audiences' likes and dislikes better than anyone. So, we gave our influencers creative freedom to align their videos with their personal brand and audiences, essentially "making it their own."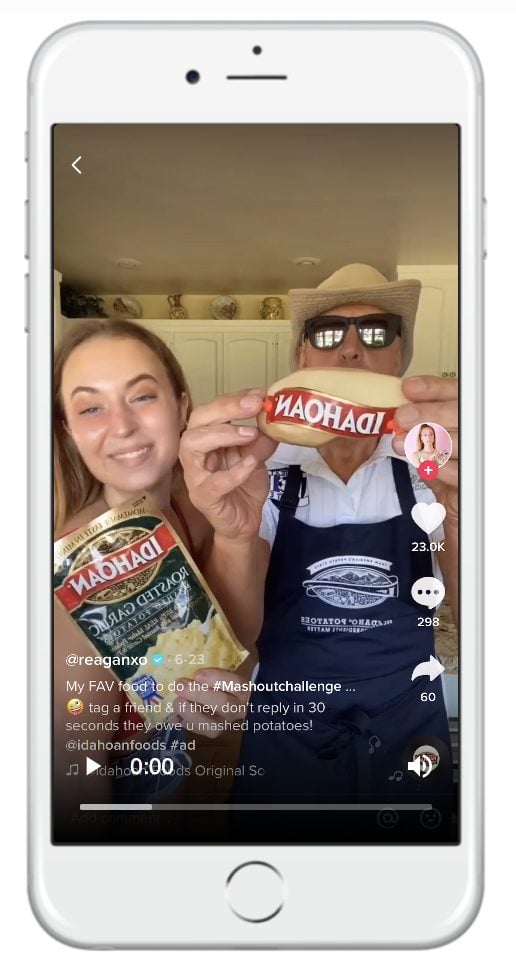 The overall results from the campaign were outstanding. We were able to drive awareness by surpassing guaranteed views by over 700%, garnering an impressive 14,000,000 million views across the campaign.
What's more, our influencers videos hit a 20.13% engagement rate, well over the successful industry benchmark of 14% for TikTok, and as a bonus, the Idahoan Foods TikTok account drove 3,700 followers following the end of the campaign. 9
---
2. Vestiaire Collective
Fashion content soared earlier this year and it doesn't look like it's slowing down anytime soon. We saw Dior host the first live virtual catwalk on TikTok paving the way for the future of luxury fashion, TikTok hosted their #TikTokFashionMonth in September, and household fashion brands started to recognize this and allocate real budgets to the app.
Vestiaire Collective is an example of a luxury fashion marketplace that approached Fanbytes by Brainlabs to build a presence on the platform and explore TikTok as a channel of growth amidst these exciting changes. Vestiaire Collective is a leading global platform for pre-loved luxury fashion items. Their goal was to drive awareness around their new 'direct shipping' feature to a targeted US Gen Z audience and drive cost-effective app installs, benchmarked against Instagram.
With this brief in mind, we took a creative approach that combined an organic influencer activation and paid ads. Paired with our data-driven influencer selection process utilizing our in-house Bytesights tool, we briefed our 8 influencers to create compelling creatives that incorporated highly-effective CTA's to drive installs and ensure a high conversion rate.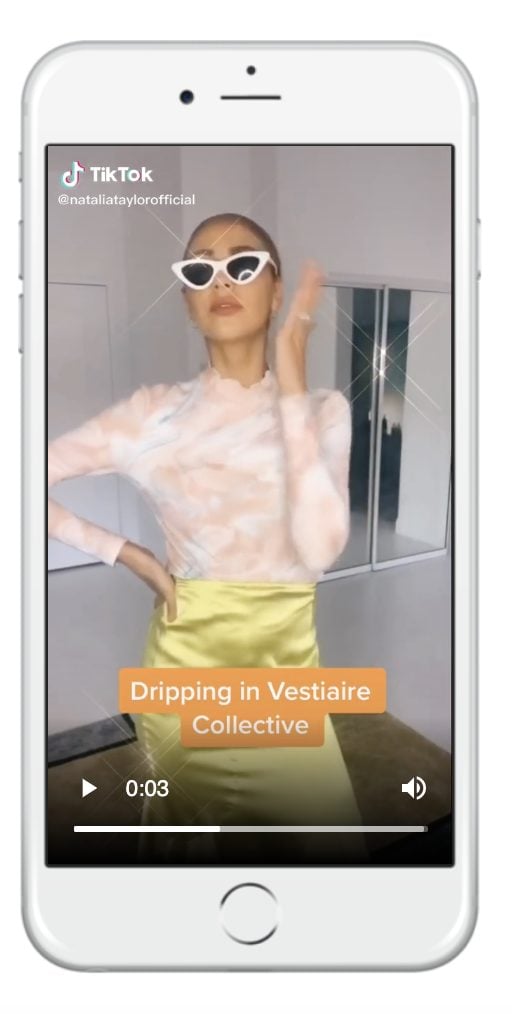 Whilst we asked the influencers to position themselves as buyers, showcasing how they styled Vestiaire Collective items, the creatives varied from influencer to influencer. We wanted to enable them enough creative freedom to ensure it remained organic to their feed so it appeared less of an ad created exclusively to sell, effectively working with them and not against them. In doing so, we drove a huge 1,000+ organic installs and a 17.5% ad conversion rate.
In order to deliver a cost-effective CPI, we also did a lot of A/B testing and took the best-performing creatives and doubled them up as paid ads. Our ads drove a further 4,000+ installs and most notably, we reduced the clients CPI by 50% when compared to other channels, making TikTok more effective for Vestiaire Collective than Instagram and YouTube.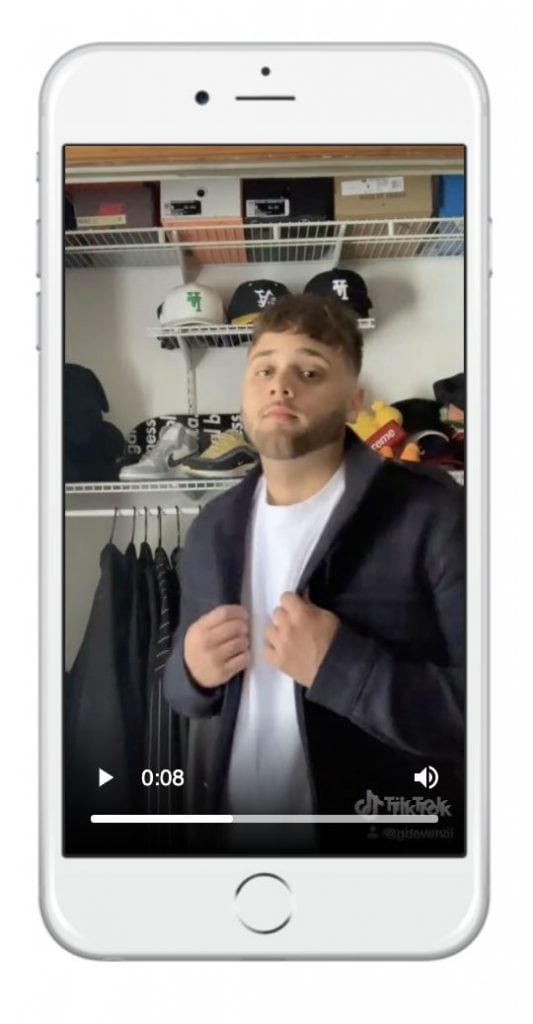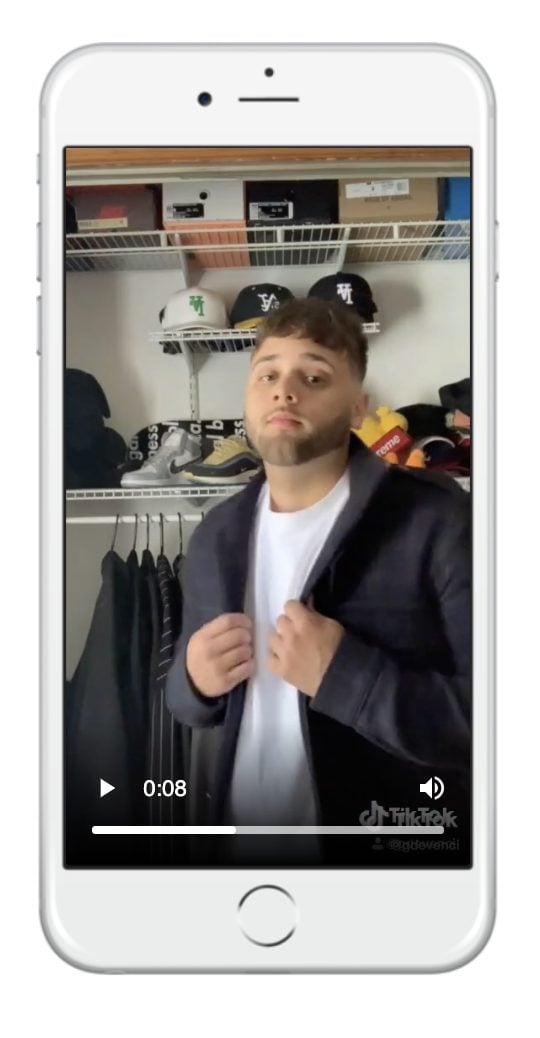 The overall results were far from average. We drove twice the amount of guaranteed views with a massive 1,307,200 views across the campaign and Vestiaire Collective were so astounded with the outcome that they decided to run a 2nd US campaign which delivered 2.6M views whilst maintaining a similar CPI. What's more, we've since become Vestiaire Collective's official TikTok partner, helping them conquer new territories like the UK and EU whilst achieving record-breaking CPI's of £0.40 in the process.
---
3. Wrap Me In Plastic
These days, it's rare to see a song receive ultimate fame without going through TikTok first. However, this doesn't mean that TikTok promises every song viral success. At Fanbytes by Brainlabs, we have collaborated with 2,000+ artists from all over the world and know a thing or two about how to marry songs and influencers to concoct the perfect recipe for roaring success.
'Wrap Me In Plastic', a song by Chromance and Marcus Layton, is an example of a song that took the TikTok world by storm after working with us to create a tailored approach. It had already gained some traction amongst the cosplay community and surpassing 100k videos on TikTok at a steady rate. We were tasked with really supercharging the song globally on the platform - in particular across the US, UK, Russia, Brazil & Germany.
To do this, we delivered a TikTok dance, something that felt organic and authentic to TikTok, and activated across three key phases. We selected highly engaged influencer @itsahlyssa to produce a new catchy choreographed dance that aligned with the song and asked her to shed it out amongst her following. Afterwards, we enlisted several other influencers to continue the trend, making it feel like a real organic trending moment.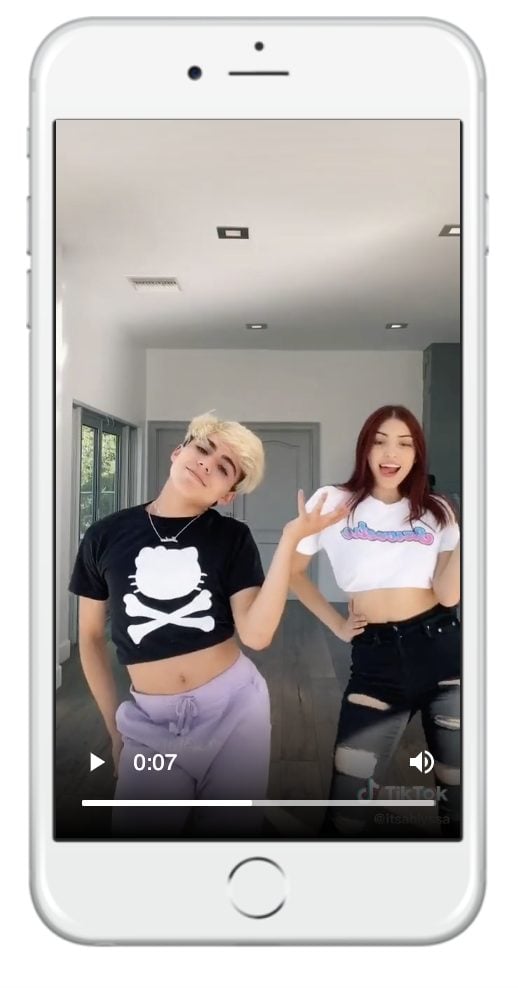 Subsequently, we realized that a remixed version of the song was gaining traction on the platform which gave birth to the organic #photogenicchallenge that drove a staggering 85.6 million views. Other than this, we saw @imjoeyreed go viral from a dance he created leveraging the remixed version and gaining 19.7 million views and 1.7 million likes. After discussing with our client, we agreed that we should be reactive and collectively decided that our second activation should tap into the popularity of this dance.
Appropriately, for the second activation in the UK, Russia, Germany & Brazil, we selected influencers to perform @imjoeyreed's dance in obscure locations to inspire mass participation.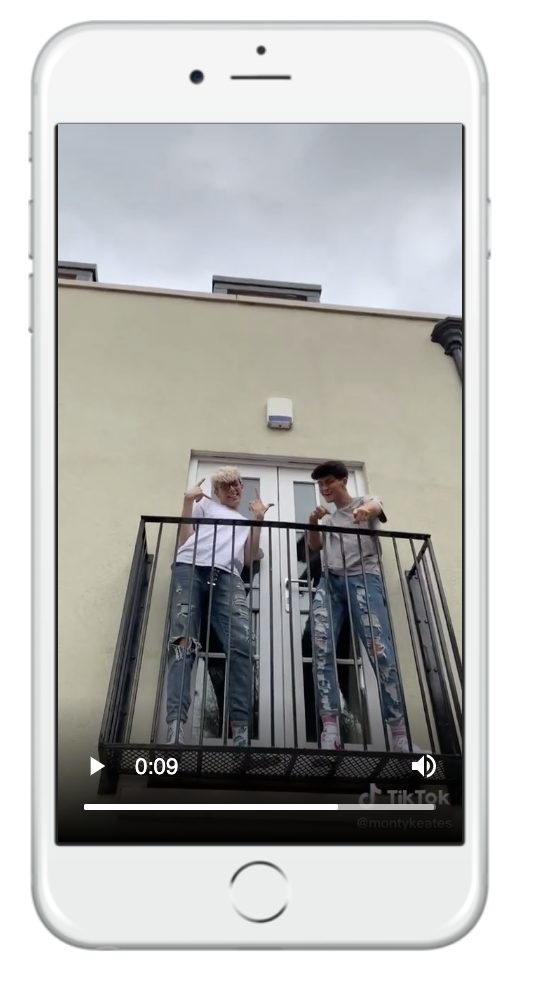 The results from this campaign completely blasted through the targets. Our first activation guaranteed 250k influencers, and we delivered by 9x more with 2.1 million+ views and a humongous 18.41% engagement rate. This wasn't all - we inspired 25k+ user-generated content in the first two weeks.
Our second activation in Russia, Brazil, Germany & UK guaranteed 1.45 million views, and we delivered 6x more with 9.2M+ views. We also saw 1.5M+ new users make videos on the sound since the start of the activation and achieved a huge engagement rate of 20%.
These activations enabled us to fulfil the brief of 'driving further awareness and engagement of the song on TikTok' as there are now 822.8k videos on the original sound and 6.8 million videos on the remixed version. Our activation strategy helped us drive sustained growth and engagement, allowing 'Wrap Me In Plastic' to cement itself within the TikTok community and experience a real trending moment.
---
Conclusion
Every successful TikTok marketing case study has common threads, all of which can be found through the 3 E's: expertise, experience and efficiency. There are some real gems to take from these case studies but if you'd like to know more about how to deliver a disruptive brand activation on the app, get in touch with us today.
Author bio