In just a few years Twitch has become the home of esports. The streaming platform, bought by Amazon for $970 million, has more than a million people tuning in at any given moment. Increasingly, brands are seeing an opportunity to jump on this platform and its up-and-coming rival: Microsoft's Mixer.
Why are brands using streaming platforms like Twitch and Mixer?
Gamers are very savvy as consumers and are extremely cynical of brands or corporations that seem inauthentic in their attempts to speak to them - so it is essential to learn about, understand, and directly speak to gaming culture and its nuances in order to target this audience through esports streaming platforms.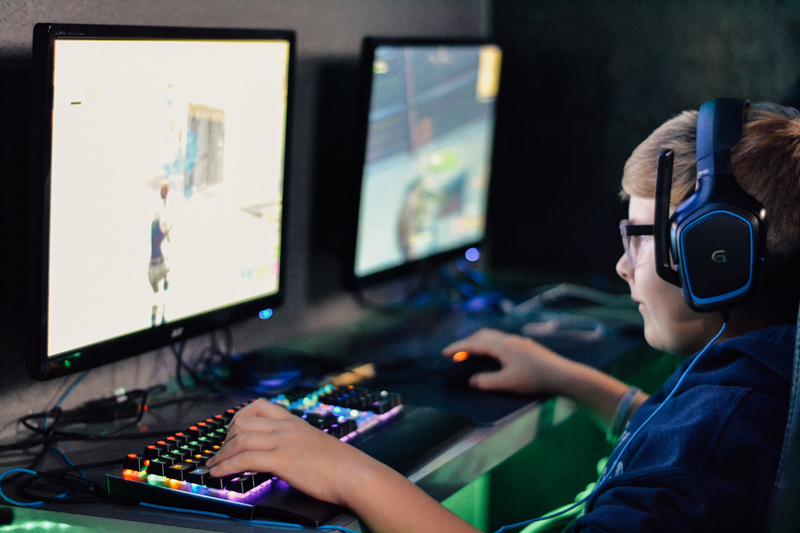 Similarly to how podcasts have seen a significant rise in interest from brands and sponsorship due to the length of engagement, Twitch represents a level of engagement, for periods of time that has never been seen before on any vertical. Twitch creators are also some of the most genuine and authentic in the influencer world, as keeping up an act whilst on livestream for up to eight hours is no easy feat.
Twitch is a platform that was born out of communities, communities that build a rapport with the content creator, which is among the strongest in this digital age. This means that when a brand is looking to appeal to a new audience or demographic, the streamer offers access to an almost 'die-hard' collective that completely buys in to what the streamer is telling them - which in this case is a brand deal or product.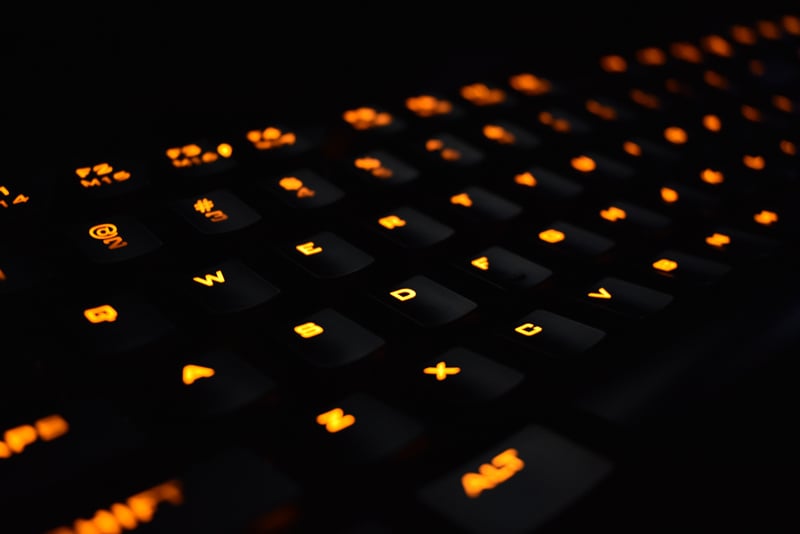 It's for these reasons that brands like KFC have started a dedicated KFC Gaming Twitch channel, in order to access this audience. Their dedicated channel allows their esports agency Kairos Media, to interact in community streams, as well as with creators and up and coming streamers. The KFC Gaming account not only interacts but gives donations, gifted subs, or KFC merchandise to name a few. KFC Gaming also run their own streams where they challenge influencers on various games or take part in tournaments.
---
Twitch vs Mixer - the lowdown:
Pros of Twitch:
Twitch boasts over 15 million daily viewers (much higher audience than Mixer)

Over 2 million streamers are registered on Twitch (43,000 concurrent)

It has an incredibly simple and easy to navigate interface

Twitch consists of 72% of all watched live streaming hours worldwide
Cons of Twitch:
Twitch has become a

very saturated platform for creators and therefore brand exposure

It has a rather questionable history with discipline decisions and terms of service rules

There is more competition than on Mixer due to higher users
Pros of Mixer:
It's an up and coming

platform (approx 70,000 streamers, 13,600 concurrent)

It has four broadcaster squad streams (only available to partners on Twitch)

It has integrated interactivity (which gives the audience the ability to vote on a story choice, for example)

It has an exciting feature called HypeZone (a channel which automatically bounces between the intense/end moments of different games, to avoid boring segments)
Cons of Mixer:
It's a smaller platform than Twitch

It's unavailable to stream from directly on some platforms (would require routing through a PC to broadcast PS4 footage, whereas you can just load up the app and press stream on Xbox)

Due to the platform being so new, it's harder to find older content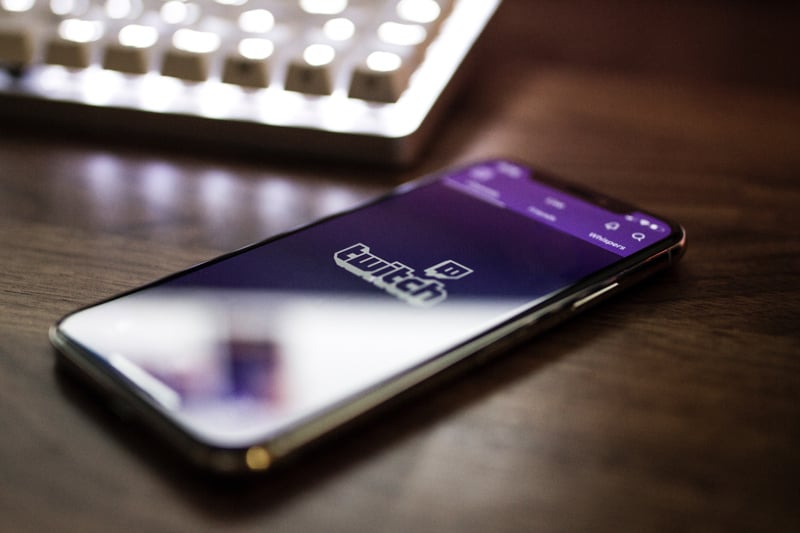 ---
Ninja's Move to Mixer
The rivalry between Twitch and Mixer intensified when one of Twitch's most famous streamers, Ninja left the platform for Mixer. Ninja, was the most followed streamer on Amazon-owned Twitch with 14.7 million followers and around 50,000 viewers per stream. Ninja gave various reasons for the switch, including his desire to get back in touch with his roots. Toxic chat was another one of these reasons, which seems to be an issue that the platform has struggled to regulate and crack down on.
Following his move, Streamlabs and Newzoo compiled a series of reports and data showcasing how much the streamer has impacted both platforms. Their recently released third-quarter 2019 Live Streaming Industry Report, has shown significant growth for Mixer in the last few months. The number of hours of gaming content streamed on Mixer has tripled since Q2, overtaking YouTube Gaming Live in that key metric for the first time.
Impressively, Mixer has almost tripled its streaming time in the last quarter, with 32.6 million hours being streamed. However Twitch still leads the way with 87.3 million hours of content streamed. Despite Mixer managing to poach Ninja from Twitch, the platform has still seen a decline in a few metrics such as CCV which is down 11.7% from the previous quarter.
However, the trading has just started. Most streaming platforms have recently seen a few high profile creators jump ship but their moves have made little long term difference to viewership figures, to the disappointment of Mixer particularly considering how much money they will have paid for Ninja's exclusive rights.
---
Other Rivals
Twitch is the leading streaming platform for gaming, there are also a number of other competitors such as Youtube, Facebook, Daily Motion and D-Live, to name a few. Much like Twitch they've all got various pros and cons and could all grow to pose a threat to the leading platforms. For instance, Facebook has a large amount of money backing it and potentially has access to the biggest audience data. Indeed, it's easy to forget that Facebook Gaming only launched in Jan 2018, as the platform has grown exponentially in the past nine months. Some streamers also claim they get a better revenue percentage through Facebook than Twitch, though the viewership is smaller so naturally the pool is smaller, despite a higher split. There's also less stringent policies in place to become a partner on Facebook as opposed to Twitch, which is needed if streamers want to monetise their channel.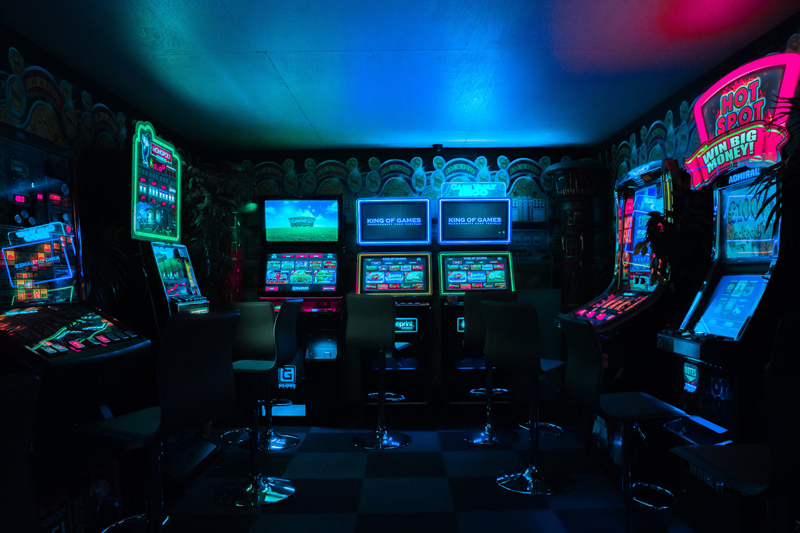 Both Facebook and Mixer are experimenting with awarding currency just from hours stacked watching creators, meaning that viewers can essentially donate for free - a feature which is not available on Twitch. DLive are promising a similar system, as well as taking little to no percentage split in revenue, which is in theory huge for creators.
YouTube of course is also a mammoth platform already and showed incredible live viewership figures for the Fortnite season 10 event (4.5m to Twitch's 1.5-2m) and it seems that their natural progression as a platform seems to be live streaming. DLive, which is the largest live streaming community on the blockchain, has the backing of PewDiePie and has also signed up MattHDGamer yet this does not seem to have had a substantial impact on their statistics.
With Ninja's move to Mixer, high profile content creators will start to realise that switching platforms can be extremely lucrative, as companies are increasingly realising the possibility of poaching the biggest stars and that Twitch doesn't have an impenetrable monopoly on the industry despite the size of the platform.
With the growth other platforms such as Facebook are showing, it is key for Twitch to finally address some of the long-standing issues with the platform. There are often complaints within the community, particularly amongst smaller creators, about what can constitute a ban, how they can get their earnings sooner, how to contact support, how to protect themselves from toxic chat members better, which Twitch has failed to get a handle on. If Twitch lock down these minor problems while they still have their current monopoly over the industry, then not only could their growth skyrocket, it could also do wonders for their community.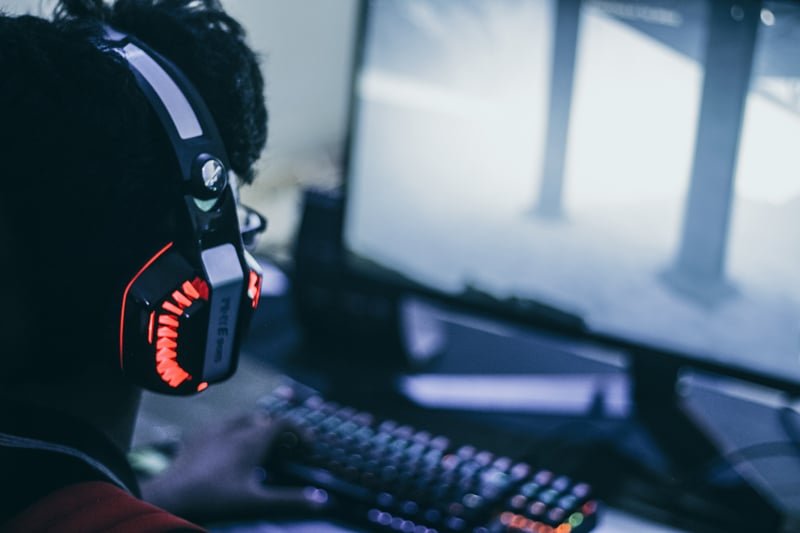 Ultimately Twitch still leads the way in audience figures meaning despite the competition it is - in theory - easier to build a bigger audience. The user interface is simpler, it's a better known brand and has been around longer. However, although Twitch is the bigger platform, it no doubt still has question marks over certain elements (lawsuits against them for bans, questionable terms in contracts, inconsistency in bans, poor support network). Mixer doesn't have even remotely close to the same reach and also still has question marks, with it being such a young company. However it does have some exciting experimental elements which Twitch lacks and it will be exciting to see how it develops these in future.
Twitch most certainly has longevity and has the stats to back that up. It's by far the most dominant platform for live streaming, with thousands of people making a living by streaming a wide variety of content, and it has the backing of Amazon.