Advertising Disclosure
Advertising disclosure:
Our partners compensate us. This may influence which products or services we review (also where and how those products appear on the site), this in no way affects our recommendations or the advice we offer. Our reviews are based on years of experience and countless hours of research. Our partners cannot pay us to guarantee favorable reviews of their products or services.
For businesses striving to make their mark, compelling video content has become an indispensable tool for achieving specific marketing goals. Whether it's attracting new customers, fostering engagement, or driving sales, the right video can be the linchpin to your brand's success. With attention spans dwindling, marketers now have a mere 2.7 seconds to capture audiences' attention, making the stakes even higher.
But producing high-quality, captivating videos requires expertise, resources, and strategic finesse. This is why you need video marketing services agencies. These agencies create, optimize, and distribute videos to promote brands, products, or services to engage target audiences and boost sales. Given the scope of the task at hand, picking the right video marketing service is paramount.
In our extensive guide, we will embark on a journey through the world of video marketing services, shedding light on their pivotal role in the modern business landscape. We'll also uncover the benefits of collaborating with these agencies and equip you with the knowledge and insights needed to select the perfect agency for your brand's unique requirements. So, let's begin.
---
Top Video Marketing Service Providers
Top
video marketing services
2024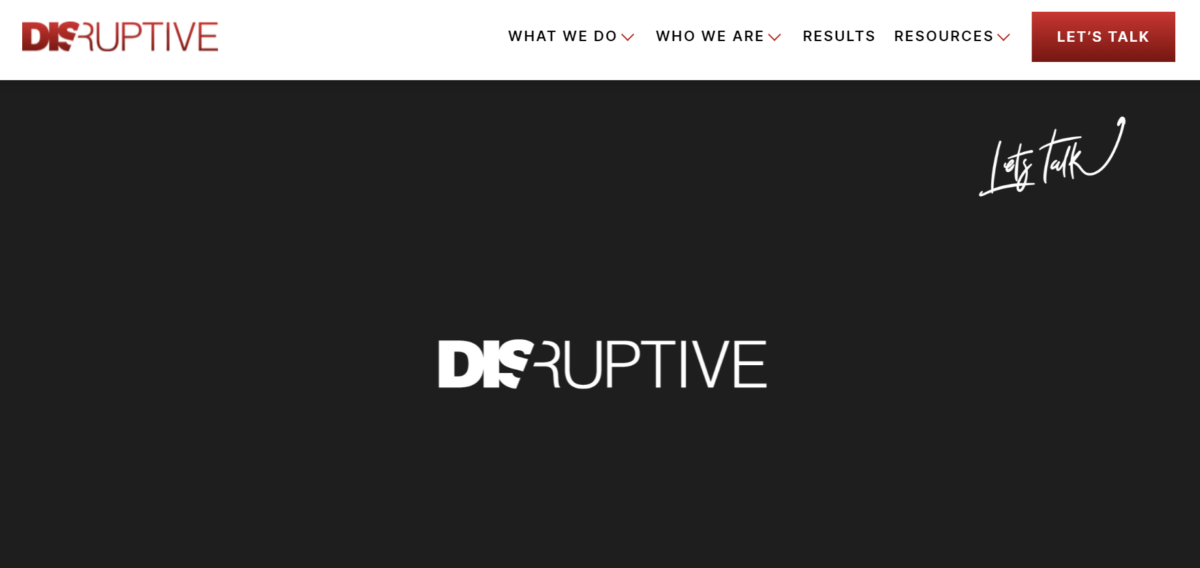 Pricing: For detailed pricing information, visit Disruptive's website.
Disruptive, a standout in the world of video marketing agencies, is dedicated to delivering tangible business results, prioritizing revenue and profitability above all. Their expertise lies in creating compelling, action-driven video content. With a proven track record, they tailor strategies to suit your unique business goals. Their PPC specialists collaborate to craft engaging videos that drive website traffic and increase sales.
What truly sets Disruptive apart is its exceptional YouTube advertising methodology. In a world where YouTube boasts over 2.7 billion global users, they offer precise solutions to maximize reach, increase awareness, build consideration, and drive online actions. Their expertise transforms YouTube advertising from a daunting endeavor into a powerful tool for business success.
Their seasoned video marketing team is ready to provide tailored advice to help you achieve your objectives. With Disruptive by your side, video marketing and advertising transform into a challenging asset in your digital toolkit, backed by their wealth of experience and insights.
---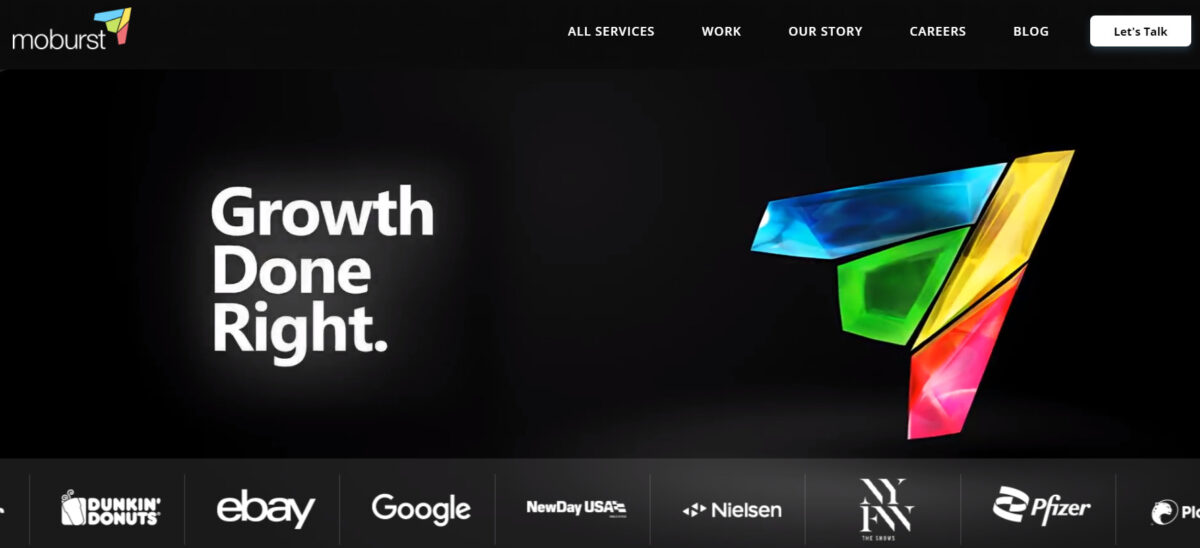 Pricing: Get in touch with Moburst to learn their pricing structure.
In the world of video marketing services providers, Moburst shines as a pioneer, driven by a passion for delivering real, measurable business results. At Moburst, video production isn't just a service; it's an art form meticulously crafted in-house. Recognizing the pivotal role of videos in modern marketing, Moburst offers a diverse array of production options catering to global companies seeking impactful marketing assets.
One of Moburst's key differentiators is its high-end animated video production. These videos, characterized by exceptional scriptwriting, storyboarding, design, animation, and sound, can transform complex ideas into engaging assets under 90 seconds. Moburst also excels in creating app preview videos that conquer app stores for your brand.
These videos adhere to strict app store guidelines while captivating your users and optimizing conversion efforts. Their prowess extends to crafting cross-platform campaign videos and driving thorough user engagement from social media to web banner ads. Moreover, Moburst understands the nuances of TikTok marketing, leveraging their in-house expertise and extensive creators network to produce short-form videos that resonate authentically with the platform's unique audience. 
---

Pricing: Please refer to Lyfe's website for a custom proposal.
Studies indicate that consumers are more likely to make a purchase after viewing product videos, highlighting the significance of this medium in the modern marketing toolkit. Lyfe Marketing stands out as a premier branded video marketing agency with a keen focus on Product Video Services. Their carefully crafted videos are engaging and educational, providing immense value to potential customers and, effectively addressing their questions and concerns.
But what sets Lyfe Marketing apart are its additional marketing services, including SEO and Social Media Marketing. Their strong proficiency in search engine optimization puts product videos at the front of audiences and ensures they reach the right target group for your business.
On the social media front, Lyfe recognizes that social platforms have become a hotspot for long and short-form videos. This allows your business to engage with audiences through an informative content form, harnessing the immense capabilities of Facebook Live, Instagram Live, Stories, and other forms of viewing videos. Ultimately, this dual approach provides your business with a significant boost to brand awareness, consumer trust, and sales.
---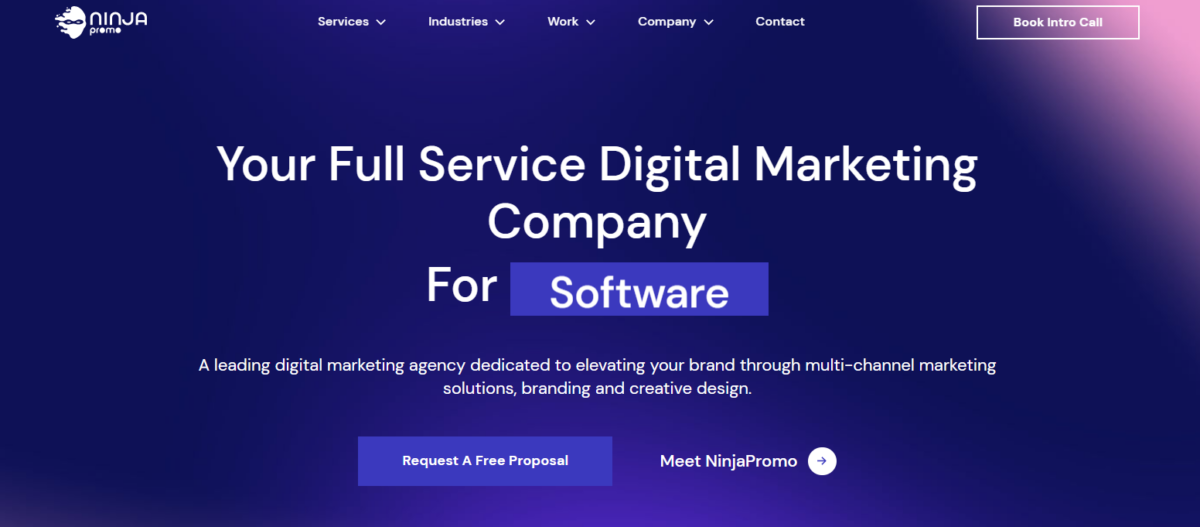 Pricing: Book an intro call to get acquainted with their prices.
Ninja offers a sweeping range of services to elevate your brand's presence and engagement. Their specialization in Brand Video Production sets them apart by shifting the focus from overt brand promotion to delivering valuable content. By harnessing the power of engaging and emotive branded videos, Ninja enables you to build authentic connections with your audience, fostering loyalty, attracting new customers, and driving significant sales growth.
What truly distinguishes Ninja is their expertise in crafting compelling branded content that resonates with viewers, exemplified by their successful projects like CEEK promo and TOZEX. NinjaPromo excels in helping you organically attract attention by creating videos that evoke experiences and emotions rather than employing traditional sales tactics. Their approach is geared toward crafting impactful narratives that speak to your audience.
Beyond that, Ninja also offers Video Production Services that cover a wide spectrum of needs, from product demonstrations to dynamic promotionas. Their full-service video production encompasses scriptwriting, shooting, editing, and more, ensuring high-quality, engaging content.
---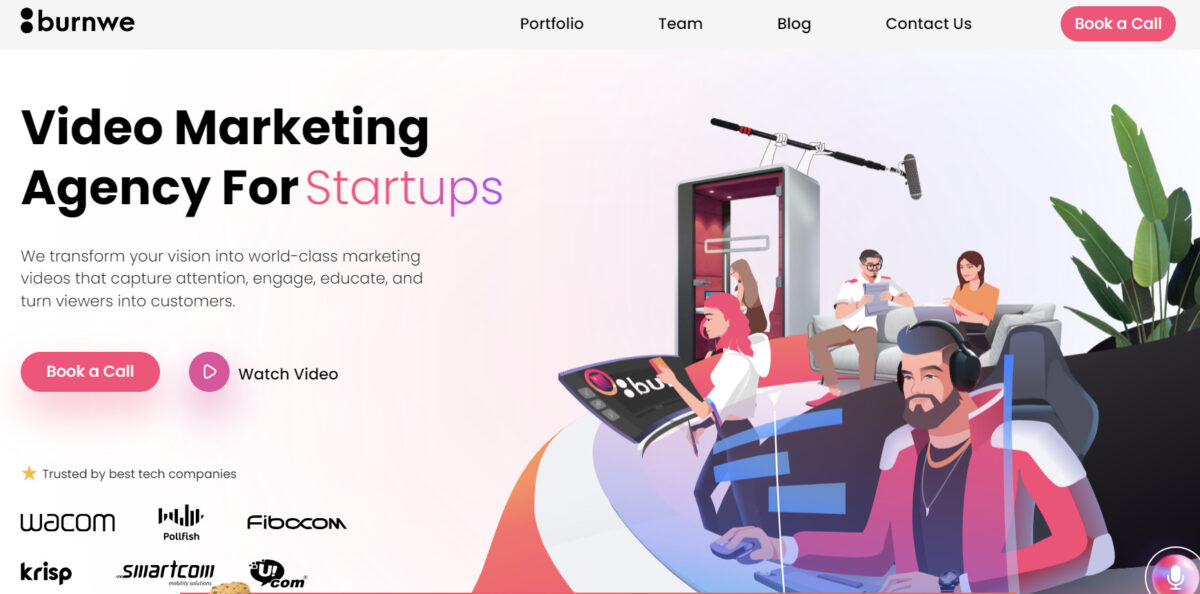 Pricing: Book a call to know all about Burnwe's pricing specifics.
Burnwe is a premier video marketing agency specializing in crafting world-class marketing videos tailored to the tech industry. They have a proven track record of transforming visions into captivating marketing videos that capture attention and engage, educate, and effectively convert your viewers into loyal customers.
Burnwe focuses on delivering high-quality content production, ensuring the highest return on your investment. Their team possesses a deep understanding of complex tech products and the ability to convey them in a clear and compelling manner. Burnwe takes a personalized approach to each project, eschewing templates to create unique, customized videos that align with your branding and objectives. Furthermore, Burnwe offers exclusive access to a thriving Tech Video Marketing Community, providing opportunities for connection, collaboration, and growth within the tech industry.
Beyond that, Burnwe specializes in various video content types, including animated explainers, product hunt launches, promo videos, demo videos, how-to's, testimonials, and more.
---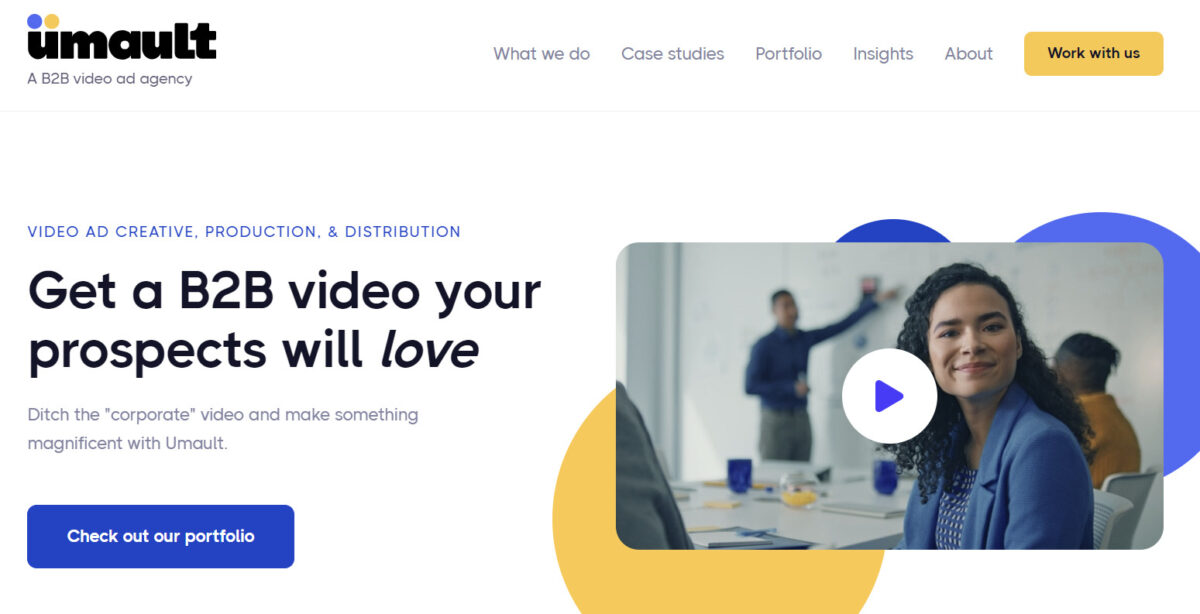 Pricing: Visit Umault's website and book a call for a complete breakdown of costs.
Umault is the creative force behind captivating and memorable video campaigns that leave a lasting impact. Specializing in video ad creative, production, and distribution, Umault is all about helping your businesses craft B2B videos that resonate with your prospects on a deep emotional level. While traditional "corporate" videos often fade into obscurity, Umault's work is designed to be magnificent, evoking emotions that your prospects won't forget, not just tomorrow but for years to come.
With a portfolio that includes brands like MassMutual, Nuance, and Samsung, Umault's track record speaks for itself. They excel in boosting brand awareness, generating buzz, and creating videos that stand out from the crowd, ensuring your brand remains top of mind for potential customers.
Umault specializes in helping businesses explain complex concepts. Their video production process is geared to help you outperform benchmarks and boasts higher clickthrough rates, completion rates, lower cost per click, and impressive view-through rates.
---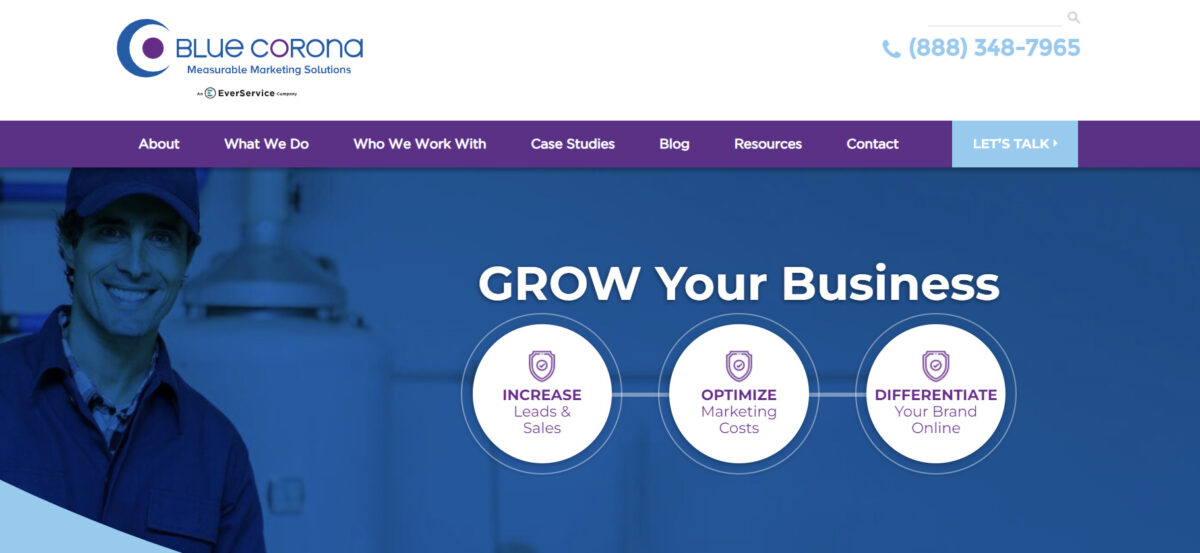 Pricing: Book a free call to learn more about Blue Corona's prices.
Blue Corona, a leading player in the world of video marketing agencies, is your ultimate destination for crafting compelling and impactful video marketing campaigns. With YouTube as the second most popular search engine and the video medium contributing to a 157% increase in organic traffic, incorporating them into your marketing plan is a strategic move. Blue Corona has a proven track record in creating engaging videos across various marketing campaigns, including social media and websites.
Blue Corona specializes in captivating audiences and leaving a lasting impression through their services. Whether you're aiming to enhance your brand's visibility, attract more potential customers, or effectively share your content across various platforms, Blue Corona has the expertise and services to address your specific needs.
Blue Corona's team of experts also excels in various aspects of the video production process, from scriptwriting to editing and even search engine optimization. Their services include on-site shot consultation and video graphic creation. And most importantly, they provide all the necessary equipment, ensuring top-notch quality.
---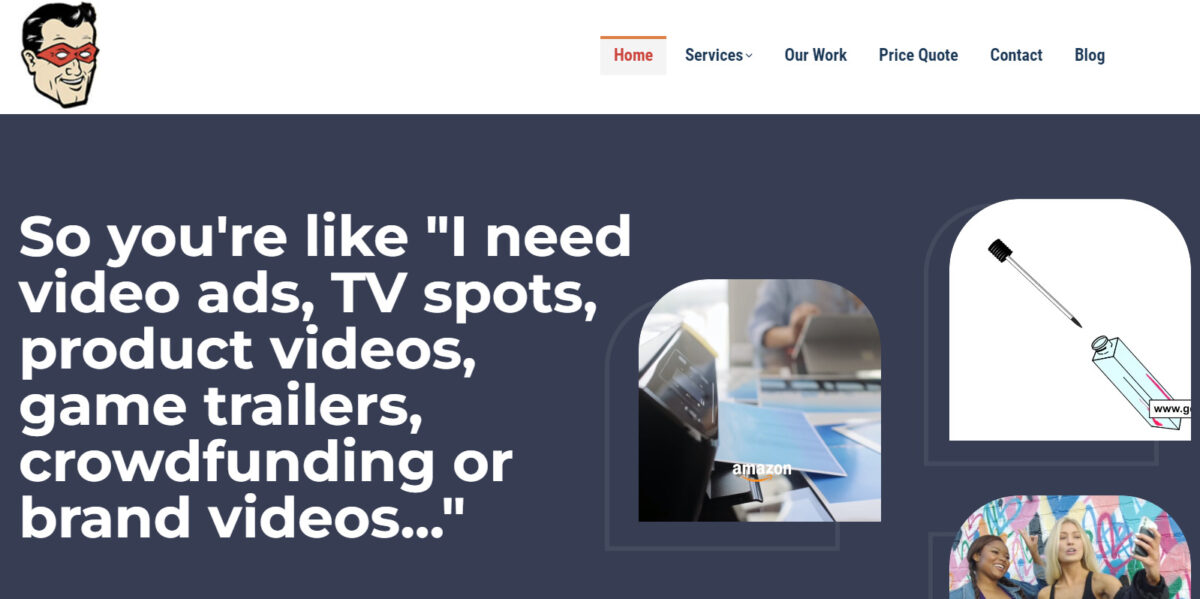 Pricing: You can contact Super Cool Creative for a price quote.
Super Cool Creative is a creative agency and production company that transforms brands, startups, and marketing agencies into unforgettable storytellers. With an impressive portfolio and a unique approach to video production, they craft TV commercials, video ads, game trailers, crowdfunding videos, and more, all aimed at capturing attention and boosting sales.
Super Cool Creative offers a diverse range of services to cater to your video marketing needs. They excel in creative ideas and scriptwriting, ensuring your brand remains on point. If you want a touch of humor or a serious message, their team can script it for you. They also handle every aspect of production, from storyboards and casting to talent, crew, and production design. Post-production tasks like editing, motion graphics, special effects, and music composition are in their capable hands.
Super Cool Creative brings a fresh perspective to video advertising by offering centralized control while collaborating with a global network of producers, directors, and locations. This approach guarantees that your brand enjoys the benefits of worldwide production excellence. 
---
The Power of Video Marketing
To showcase the power of video marketing as a prominent advertising tool, we need to look no further than the fact that online videos are expected to account for 82.5% of all web traffic.
Furthermore, according to recent statistics by Wyzowl, 91% of businesses use video as a marketing tool, and 89% of consumers prefer watching videos over reading text when learning about a product or service. The same study revealed that 79% of people have been convinced to make a purchase after watching a brand's video.
These statistics underscore the transformative power of video marketing in today's digital age. It's no longer a supplementary component but a cornerstone of successful marketing strategies. However, harnessing this power requires not only creativity but also technical expertise and an in-depth understanding of the ever-changing digital landscape.
---
Why Choose a Video Marketing Services Agency?
While it's possible to create videos in-house, the expertise and resources required can be overwhelming for many businesses. This is where video marketing agencies shine. They bring a wealth of experience, creativity, and technical prowess to the table, allowing you to focus on your core business operations while they handle the intricacies of video content production.
The benefits of partnering with a video marketing agency are manifold. They can help you craft a compelling brand story, conceptualize creative ideas, provide access to cutting-edge equipment and technology, and ensure your videos are optimized for various platforms and audiences. Moreover, they possess the ability to analyze data and metrics to refine your video marketing strategy, ensuring it aligns with your specific goals and resonates with your target demographic.
---
Choosing the Right Video Marketing Services Agency
Selecting the right video marketing agency is a critical decision that can significantly impact your brand's success. To ensure you make an informed choice, consider the following key factors:
Expertise and Portfolio
Review the agency's past work and assess whether their style aligns with your brand's vision. Look for versatility in their portfolio, showcasing their ability to adapt to different industries and objectives.
Client Testimonials
Seek out client testimonials and case studies to gain insights into the agency's track record and client satisfaction levels.
Team and Resources
Evaluate the agency's team, including their creative talent, videographers, and editors. Ensure they have the necessary resources and equipment to meet your project requirements.
Strategy and Collaboration
Discuss their approach to video marketing strategy and how they intend to collaborate with your team. Clear communication and alignment on goals are essential.
Budget and Pricing
Establish a clear budget for your video marketing efforts and inquire about the agency's pricing structure. Ensure it aligns with your financial constraints.
Metrics and Reporting
Inquire about their ability to measure the success of video campaigns through data analytics and reporting.
---
Conclusion
By choosing the right agency, you can unlock the full potential of video marketing, ensuring your brand survives and thrives in an era where compelling visual storytelling is the key to success. So, embrace the possibilities of video marketing, collaborate wisely, and watch your brand soar to new heights of recognition and success.
Frequently Asked Questions
Why should I hire a video marketing agency instead of creating videos in-house?
Hiring a video marketing agency brings expertise, creative flair, and professional equipment to your video projects. Agencies also have experience with different industries and can optimize your videos for various platforms, saving you time and ensuring high-quality content.
What types of businesses can benefit from video marketing agencies?
Video marketing agencies cater to a wide range of businesses, from startups to established brands. Any business looking to engage customers, boost sales, or enhance brand visibility can benefit from their services.
How do I know if an agency is the right fit for my brand?
Review their portfolio, client testimonials, and case studies to assess their style and track record. Schedule a consultation to discuss your goals, communication, and budget to ensure a good fit.
Can I afford a video marketing agency?
Many agencies offer scalable pricing options to accommodate different budgets. It's essential to establish a clear budget and inquire about pricing structures during your initial discussions.
How long does it take to create a video with an agency?
The timeline varies based on the complexity of your project and agency workload. It's crucial to discuss timelines and set realistic expectations during the planning phase.