Product placement is being used more and more often as an advertising technique. To give you an idea, Bloomberg predicted that global product placement spending would increase by nearly 14% in 2021 to just over $23 billion. To put its rise to popularity further into perspective, in 2019, product placement in the US generated "only" about $11.4 billion, according to Statista. Considering that streaming services are gaining popularity, this move is to be expected. As a result, traditional ads just don't reach us nearly as much anymore.
What about web videos? Come one, we know that you're literally counting down the seconds till you can skip the ad.
It might be more popular nowadays, but it's nothing new. In fact, the phrase "soap operas" are directly linked to product placement. Some of the earliest examples date back to the 1930s when Procter & Gamble, an American multinational consumer goods corporation, sponsored daytime shows in exchange for getting its soap featured. Now, you know why soap operas are actually called soap operas. Fast-forward a few decades and movies like E.T., Cast Away, and Talladega Nights also successfully included brands in the plot. Though, these were no patch on the musical comedy Josie and the Pussycats which featured more than 100 individual products for marketing purposes, the highest number of product placements in a movie as of March 2022. And, TV shows continue to use product placements – not just soap operas. The US version of The Office is currently the TV show with the most product placements of all time. According to Statista, they had more than 1,400 individual product placements during its run.
If you're a struggling marketer trying to find new ways to reach your target audience or a content creator thinking about cashing in on product placement, here's a quick introduction to what it involves and tools that you can use.
---
Best 8 Virtual Product Placement Software Companies in 2022
---
What Is Product Placement and How to Use It?
In short, product placement is a type of advertising where a business pays a content creator to insert its product in, for example, a music video. While it can be used as an advertising form, not all product placements are paid.
In some instances, it might just be the result of a creative decision. For example, if it's critical to your plot, you might decide that your character wears Abercrombie & Fitch (like was the case with the LFO's music video Summer Girls). Though, audiences don't necessarily always know the difference between paid and unpaid product placements.
Not only can product placements help you to increase brand awareness, but, when done right, they can also lead to more positive attitudes. The key, though, is to find a way to get the product seen, yet in a way that's not as in your face.
If you feel the need to direct the person starring in your video to talk about the product specifically while holding it, you're running the risk of boring your viewers. It's also not the best idea to have an ad for a specific product play before your video only to include a product placement for the same product in the first couple of minutes of the video.
You need to be more subtle. Not only will this type of approach come across as too salesy, but it can also interrupt the viewing experience.
Research completed by Beth L. Fossen, an assistant professor of marketing at Indiana University's Kelley School of Business, has found that one of the solutions is to feature the product earlier in the video. The reason for this is that at the beginning of the video, viewers aren't that into whatever is unfolding yet. So, there's less risk that you'll annoy them and spoil their experience.
Depending on your content, you can also opt for a verbal placement. So, instead of featuring the product, you can get the person to mention the product by name.
---
8 Product Placement Tools and Companies to Check Out

Based in Los Angeles, Ryff uses proprietary AI technology to insert products virtually into edited or fully mastered edited content. They were founded only a few years ago in 2018 and describe themselves as "a new breed of Hollywood player" that wants to rewrite the rules of product placement.
In short, their AI tech will analyze any moving image content to share deep data intelligence. Using this information, they can then identify the right opportunity to connect the brand to the content to ensure its relevance to the context.
---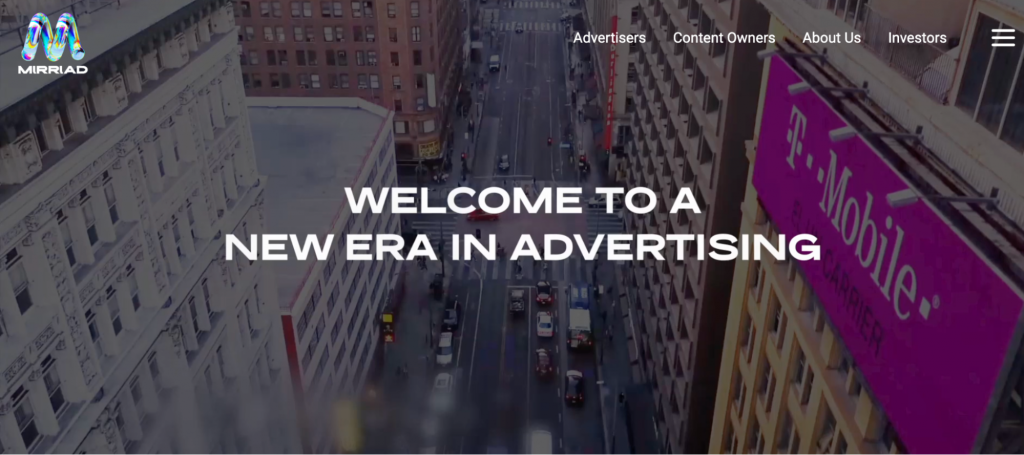 Mirriad is one of the top in-content advertising platforms. Their tech initially focused on changing footage and backgrounds to create stunning scenes, but with the advances in tech they made it available to marketing teams and content owners so that they can use it to integrate products and brands virtually into their content. This way, they could connect better with their viewers but also create a new income stream.
Everything gets done post-production. This makes it straightforward to use and scale, helping brands to optimize exposure.
With the help of patented artificial intelligence, SceneFinder, they can also ensure that product placement happens in contextually relevant scenes. This helps you to engage more authentically with your viewers and create real emotional connections.
---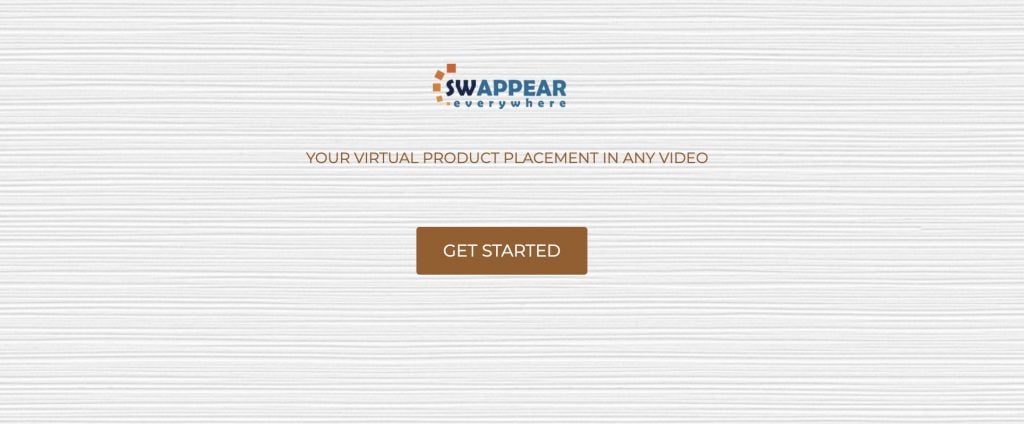 Swappear is a sophisticated computer vision based advertisement solution for video-sharing sites. It can insert images into videos automatically making it a useful tool for targeted product placement at scale. Not only does it help you to use the full potential of video content, but it will also help to improve the viewing experience as the ads will be presented in a more attractive way.
It does this with the help of algorithms. These algorithms will search for the best spot within the video where it can place the 3D model of the product. Then, when a viewer begins to watch the video, their software will find the most relevant ads for the specific viewer from its inventory.
---
SynthEyes offers a key function when it comes to virtual product placement. It helps you to identify the field of view of the camera and the precise motion that was used during the original shoot. This information from the actual footage lets you get the correct results that you need for effective product placement. Plus, by using the final footage, you don't need special tracking markers or records from the original shoot. In a matter of a minute you can analyze your first shot and then export it to a tool like After Effects for final insertions.
---

Kinetic Vision uses sophisticated technologies to fasten product innovation across various industries. They're regarded as industry leaders in a number of fields including visual communication, augmented reality, virtual reality, and digital twin simulation.
With regards to their virtual product placement tool, it offers proprietary augmented and virtual reality technology that lets brands place full-size or 3D virtual products in trade show booths or on conference room tables to mention only a few possibilities.
For example, when Kinetic Vision partnered with Andretti Autosport, they helped them to place photorealistic scale cars from different races to boost sponsorship opportunities and user engagement.
---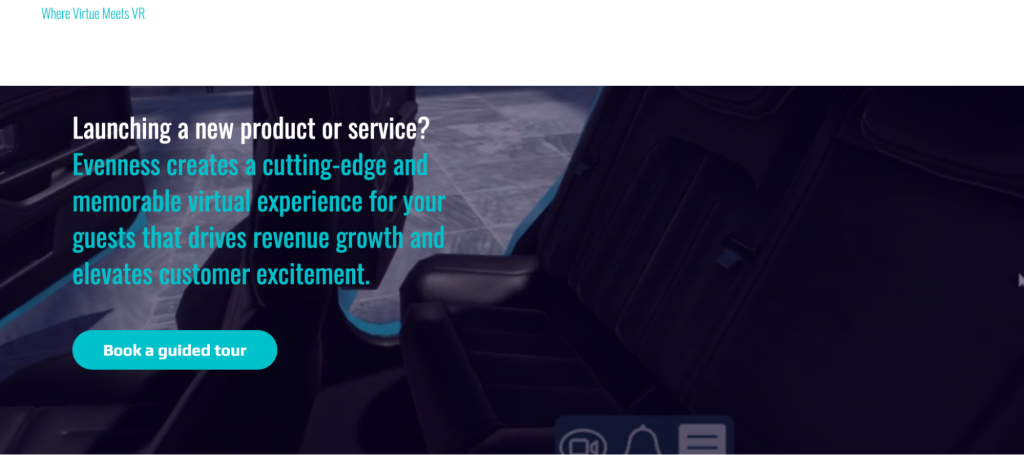 Evenness is a provider of extended reality (XR) solutions. They offer a number of XR solutions, one of which is virtual product placement. Instead of focusing on the advertising potential, their service is geared towards product or service launches. In short, they will create a digital show space for your products. This way it doesn't matter where your audience is located, they can all look forward to a memorable customer experience.
The only thing that you need to concentrate on is the content and invites. Evenness will tackle all the other intricate details like engineering and creating an interactive experience flow.
---

BEN is trusted by a long list of big brands including names like Disney, FC, and Microsoft. Their team of experts and custom-built artificial intelligence can help brands to connect with their target audiences in a way that ads simply can't. In addition to influencer marketing and music integration, they also offer product placement.
Thanks to their decades of experience, they've built some significant partnerships with the Property Producers Guild of America and productions across the globe. This means that their clients can get access to basically any platform, studio, or location. What's more, all their campaigns are backed by impressions guarantees. So, you can be confident that you'll reach your target metrics.
---
In May 2022, Amazon revealed its new virtual product placement (VPP) tool. It's still early days (it's currently still operating in beta) and so not a lot is known about it at this stage. In short, it will allow advertisers to insert their branded products strategically into content streaming from Amazon Prime Video and Amazon Freevee (previously called IMDbTV) post-production. Series that have started using it include Tom Clancy's Jack Ryan and Bosh: Legacy.
At the reveal, Colleen Aubrey, the senior vice president of Advertising Products and Tech at Amazon, shared that their VPP tool can boost brand favorability by more than 5% while increasing purchase intent by nearly 15%. So, it's looking promising.
---
Wrapping Things Up
If virtual product placement is still new to you, don't beat yourself up. After all, its goal is to go under the radar. In fact, according to research completed by Sortlist, on average, customers are being sold nearly 13 products per movie and that's without noticing it. So, you're not the only one who's been "missing out" on product placement.
The beauty of virtual product placement is that you can use it to launch new adverts down the line. This means that you can remonetize a video, empowering you to generate more income using the same content.
Not only does this ease of use open up more opportunities to monetize content, but it also helps brands to reach their target market in a way that they prefer. Nowadays, consumers no longer want to be interrupted by an advertisement. According to data shared by ORC International, nearly 90% of consumers choose not to watch pre-roll ads by skipping the ad when possible or switching to a new tab. Though, with the clever use of virtual product placement, you can still get your brand in front of the right eyes at the right moment without disturbing their viewing experience. And, if you're mainly targeting millennials or Generation Z, then you seriously have to think about embracing this technology.