Gone are the days when the buyer journey was a simple linear path down the sales funnel. With consumers using multiple devices to engage in multiple channels, the buyer journey now seems more like a random path on a pinball machine—dozens of touchpoints creating a plethora of interactions. These can make it difficult for brands to keep up with customer engagement.
Here's where customer data platforms (CDP) come in. They integrate various touchpoints and consolidate customer data to help brands gain valuable insights into consumer behavior. CDPs give businesses a unified view of what their customers need, so they can craft targeted campaigns more effectively. Without any doubt, CDPs bring massive benefits to the success of marketing campaigns.
To help you find the best CDP for your business, we have narrowed the choices from hundreds of platforms available on the market today. Here are the top 30 customer data platforms for 2022.
---
Top 30 Customer Data Platforms for 2022:
---
Top 30 Customer Data Platforms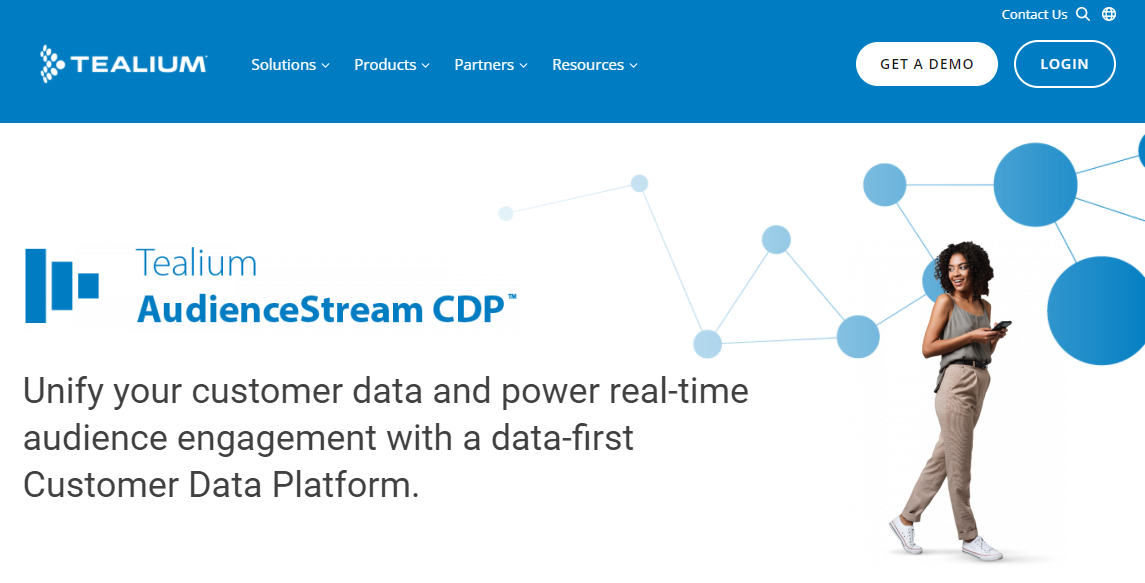 Understand and engage customers in real time. Aside from unifying customer data, Tealium AudienceStream also enables you to pull up analytics in real time, so you can optimize audience engagement.
AudienceStream is powered by machine learning technology and comprehensive tools that can be easily deployed even in mid to large enterprises across all industries. It enables centralized access from multiple systems and fast integration with CRM, marketing automation, email apps, and other business systems.
Highly rated for personalization and advanced analytics, this CDP is best used for managing advertisements, customer engagement, and the helpdesk.
Pros
Plethora of use cases

Real-time data capture and management

Wide range of connectors
Cons
Slightly steep learning curve

Intimidating user interface

Concurrent user support can be improved
---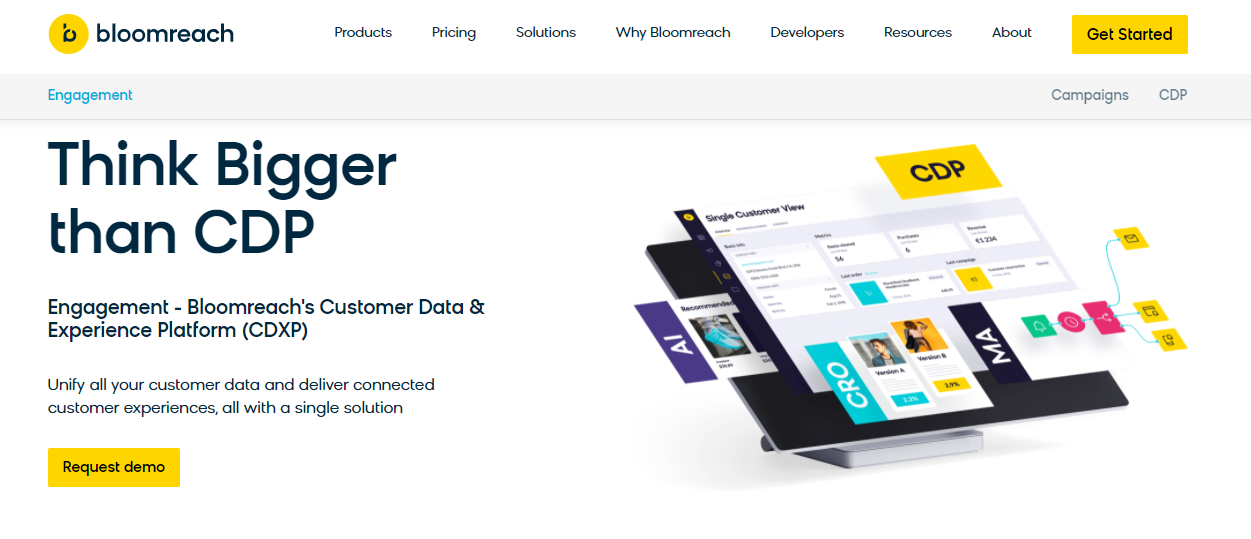 If you are looking to scale digitally and strategically, consider utilizing Bloomreach Engagement. This platform not only unifies your customer data but also enhances the customer experience.
Bloomreach Engagement CDXP lets you collect, store, and secure your own data and use extensive analytics capabilities to gain deep customer insights. This gives you a better understanding of your customers' behavior and facilitates more effective segmentation in various campaign scenarios.
Pros
Execution of campaigns across multiple channels

Product personalization based on real-time customer behavior

Easy to use
Cons
No automatic dashboards for surveys

Complex web layers

Steep learning curve
---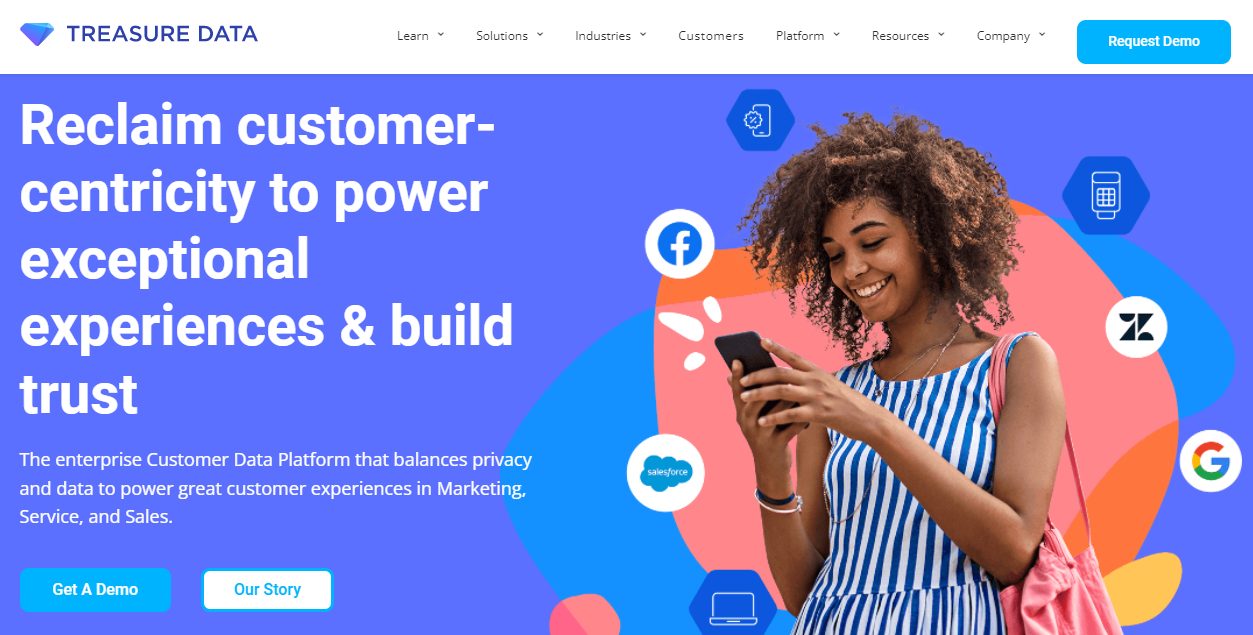 Unify sales, marketing, and service for exceptional experiences throughout your customer data lifecycle through Treasure Data.
This enterprise CDP uses IoT devices to create customer profiles and gives users access to top-notch database tools. It offers a lot of functionality and can handle massive data volumes for better segmentation and more accurate analytics.
With its high uptime and fast response times, Treasure Data is highly recommended for high-volume sites that need to integrate multiple data sources.
Pros
Data aggregation and processing time

Predictive and actionable insights

Seamless integrations
Cons
Lack of flexibility

Slow graphical user interface
---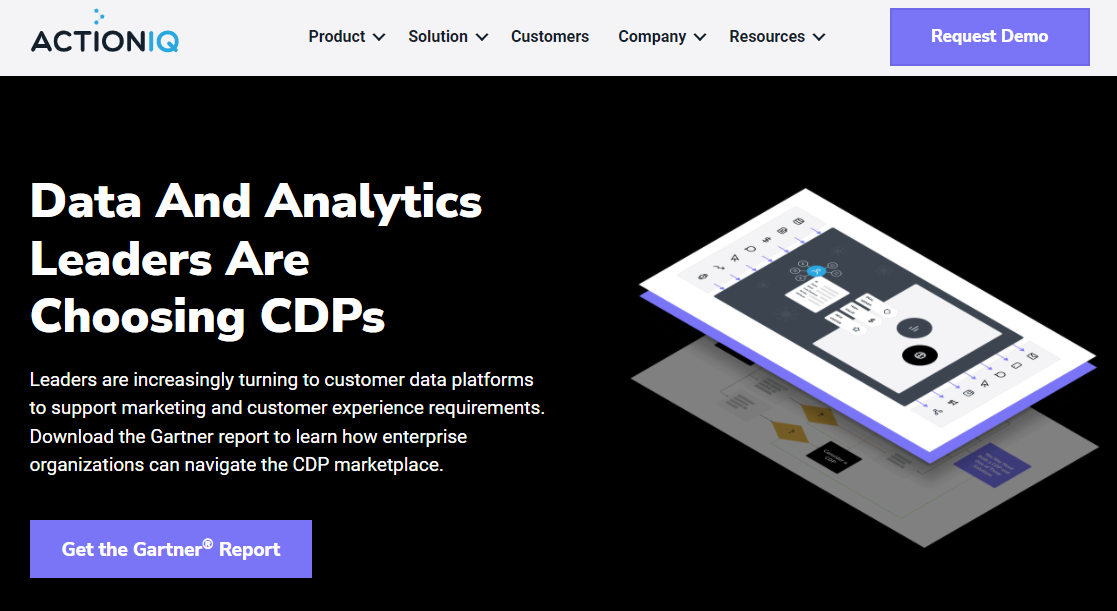 Designed as a solution for chronic customer data fragmentation, ActionIQ CDP is equipped with a comprehensive tech stack for high-performing organizations.
ActionIQ CDP enables access to real-time data at every touchpoint of your omnichannel marketing initiatives. It allows you to align people, technology, and processes in various touchpoints to enhance personalization throughout the buyer journey.
This platform is best for enterprises looking for better handling of customer journeys and advanced segmentation.
Pros
Intuitive journey mapping

Wide breadth of functionality

Excellent support team and customer service
Cons
Bulky flight process

Limited reporting
---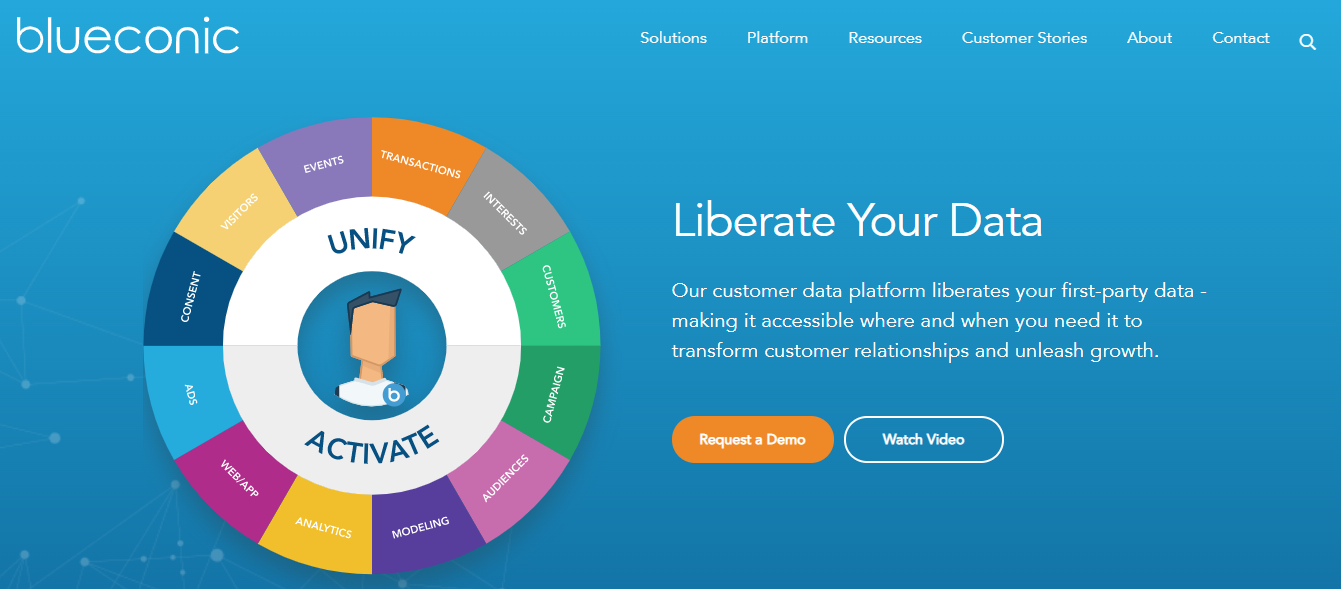 Make your company data accessible to your teams wherever and whenever they need it. BlueConic consolidates information from disparate systems into a central database for a 360-degree view of existing and prospective customers.
This pure-play CDP unifies customer profiles and synchronizes them across various ecosystems. This enables you to build detailed customer profiles for more accurate segmentation that enhances customer engagement.
Its user-friendly interface makes it easy to deploy website overlays and customized email campaigns. It can be used not just for data capture but also for serving ads and promotions.
Pros
Scalability

Flexible data tools

Regular platform updates
Cons
Some integrations are glitchy

Limited analytics and reporting
---

Craft relevant marketing campaigns and create personalized digital experiences. Lytics harnesses machine learning and data science to enable data teams and marketers to streamline campaigns across various channels.
Lytics gives you a holistic customer view and helps generate data-driven insights for campaign optimization. Utilize intuitive tools for client activation, audience segmentation, and web personalization, among many others. This CDP also boosts your marketing tech stack, as it integrates with over 80 downstream tools.
Pros
Easy audience segmentation

Excellent behavioral scoring methodology

Great targeting
Cons
Limited customization

Complex integration with other apps
---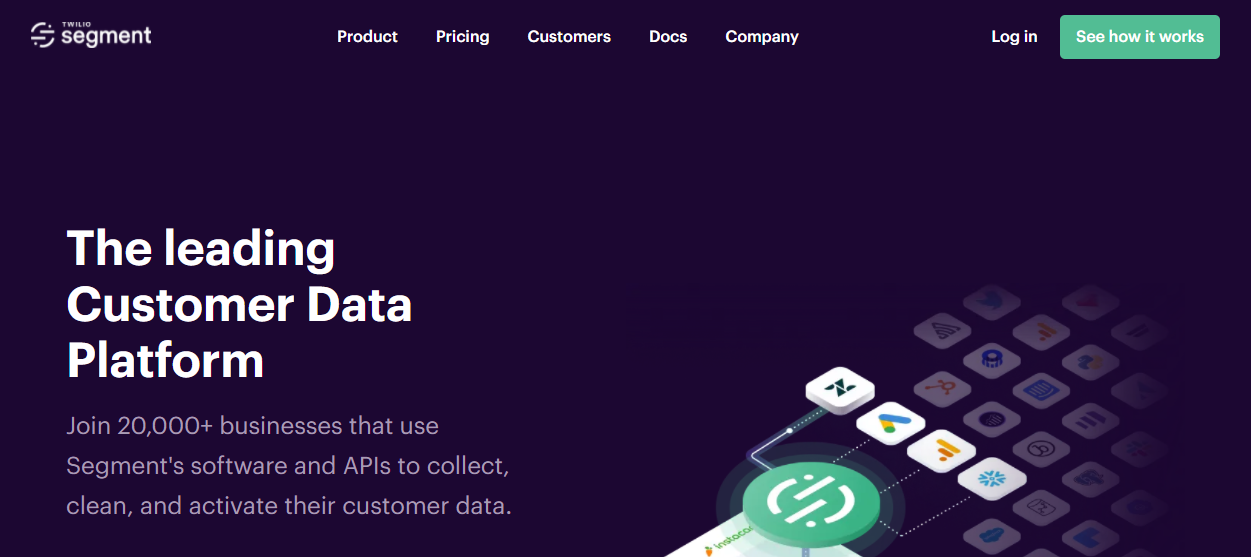 Segment gives you the data foundation you need to transform your business into a customer-centric brand. Collect, consolidate, and use your customer data on various touchpoints to make real-time decisions that enhance customer experiences.
Twilio Segment allows you to create a data toolkit for all your teams in one intuitive platform. Marketers get a single view of customers and engage with real-time audiences. Product development teams can access data for a better understanding of what customers need. Engineering teams can deploy custom functions and integrate tools across any platform.
Pros
Easy integration with existing CRM

Real-time data integration

Standardization of data via a shared data dictionary
Cons
Confusing onboarding process

Requires insertion of code snippets for accurate results
---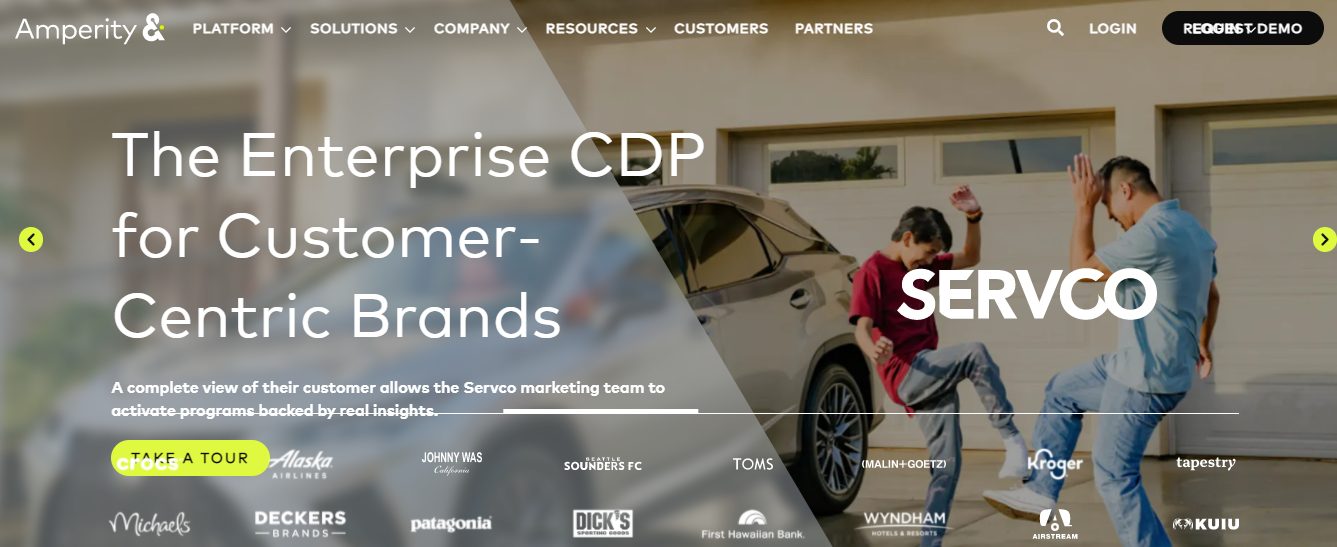 Improve your marketing performance with Amperity's AI-powered platform. This enterprise CDP gives you a 360-view of your customer profiles, a unified hub for data intelligence and client activation, an integrated data infrastructure, and AI-driven ID resolution and management.
Commonly used by small businesses engaged in retail, Amperity helps you connect, identify, and understand your customers. Insights gained through this platform can build customer loyalty and drive business growth.
Pros
Easy-to-use audience segmentation

Excellent predictive analytics

Unlocks insights instantly
Cons
Complicated interface

Limited campaign reporting
---
One of the first CDPs to use machine learning, FirstHive has delivered positive results to its users in terms of marketing metrics. It utilizes ML algorithms to build unified customer identities from data gathered from multiple sources.
One of the primary appeals of FirstHive is that it lets you manage your customer data while maintaining compliance with privacy regulations. Another is that it has deep learning capabilities that can gather data even from unstructured sources and generate deep insights from predictive analytics.
Pros
Intuitive graphical user interface

Efficient campaign execution and support team

GDPR and CCPA compliant
Cons
Tricky to modify an existing campaign

Relatively high learning curve
---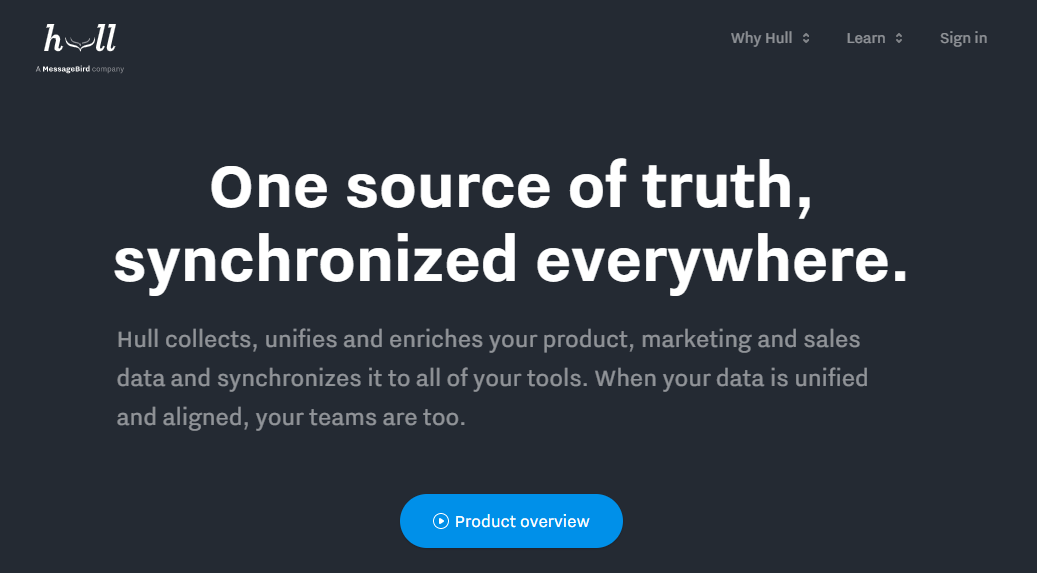 Unlock data silos and make more sense of your customer journey through Hull CDP. This platform consolidates customer data to keep all your customer-facing teams in sync.
Hull does away with time-consuming API integrations and disparate tools that make data synchronization slow and inefficient. It integrates marketing data, customer support information, and CRM data into one user profile for consistent representation at any point in the customer journey.
Pros
Deep, native integrations

Real-time data synchronization

Excellent customer support and service
Cons
Frequent downtimes

Fewer available integrations
---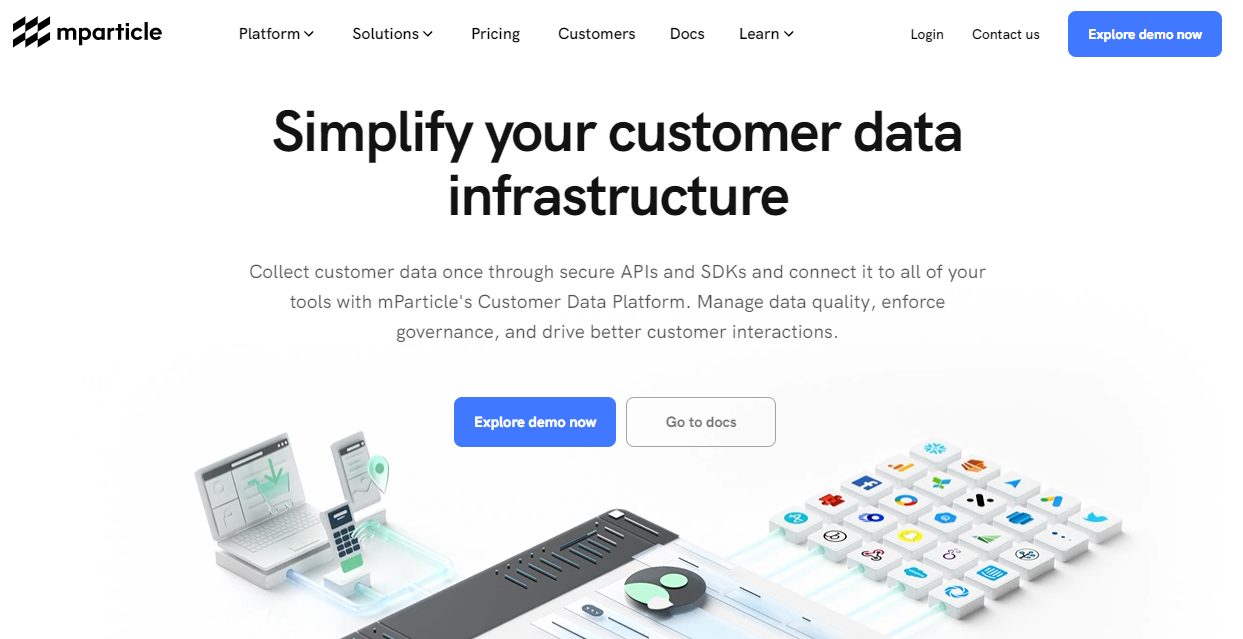 Accelerate growth by delivering exceptional customer experiences through mParticle. This simple yet powerful CDP has an intuitive interface that is easy to navigate and integrate. It is used by marketers and data analysts to gather and unify customer data from multiple channels.
As an infrastructure CDP, mParticle can be quickly deployed in various systems to help teams better manage data quality. It is useful for creating product roadmaps, logging customer journeys, and devising marketing campaigns. Its arsenal of tools includes predictive analytics, multichannel data collection, customer sentiment tracking, and campaign management.
Pros
Data connections are easy to set up on social media platforms

Great user interface design

Fast and reliable
Cons
Relatively high cost

Unable to edit existing data connections
---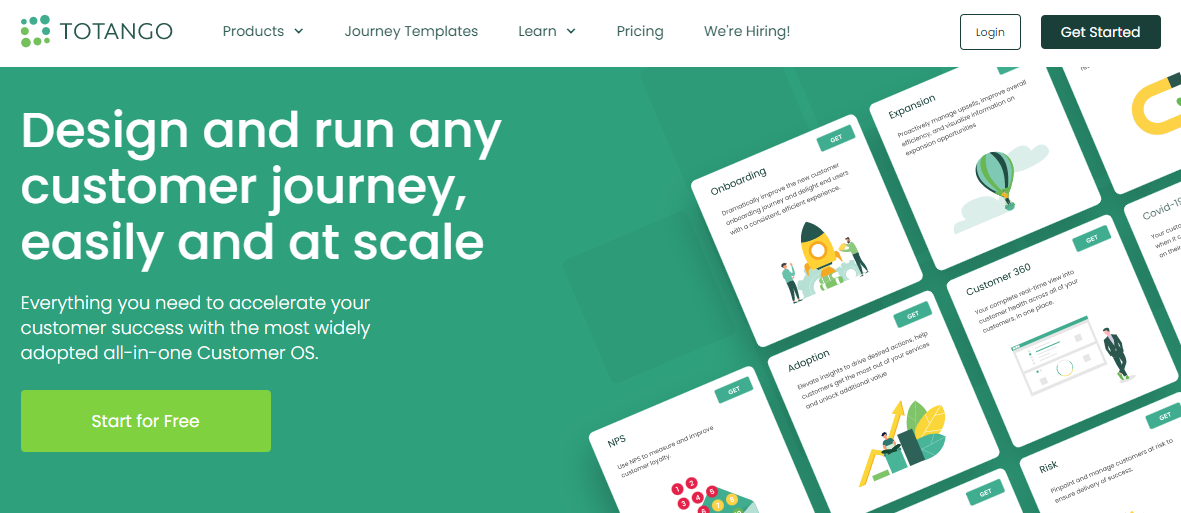 Optimize your engagement with your customers throughout their buyer journey. Totango, a Customer Success software, enables you to get real-time access to customer data, so you can take proactive approaches while nurturing them at each touchpoint.
Popular among startups and scaleups, Totango provides both flexibility and scalability in optimizing the customer journey. You can integrate the platform with the existing tools in your tech stack and manage all aspects of customer engagement in a single dashboard.
Pros
Customer health score tracking and analysis

Robust customer segmentation

Visualization of data and trends
Cons
Limited UI customization

Some training is suggested

Pages tend to load slow
---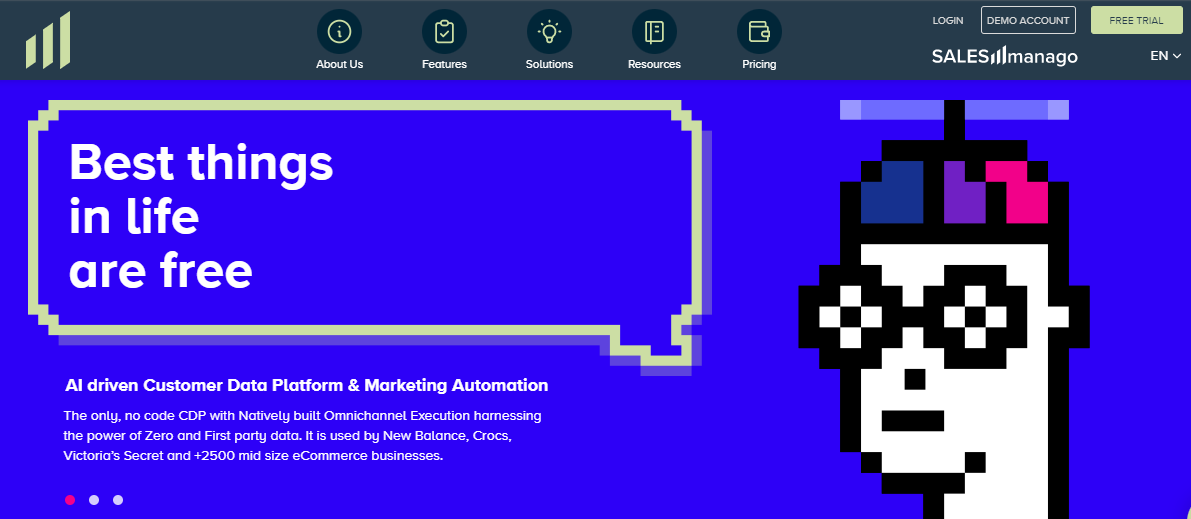 Set apart from its competition by its no-code AI-driven platform, SALESmanago is among the most popular CDPs today. It combines customer data management, customer experience optimization, and marketing automation in one agile platform.
With SALESmanago, you can deliver hyper-personalized customer experiences in multiple channels. The platform leverages AI, big data analytics, and machine learning to process zero and first-party data. It's packed with tools and features for email and social media marketing, lead management, campaign management, and reporting and analytics.
Pros
Comprehensive tool stack

Convenient drag-and-drop functionality

Flexible price tiers
Cons
Lean customization options

Limited third-party integrations
---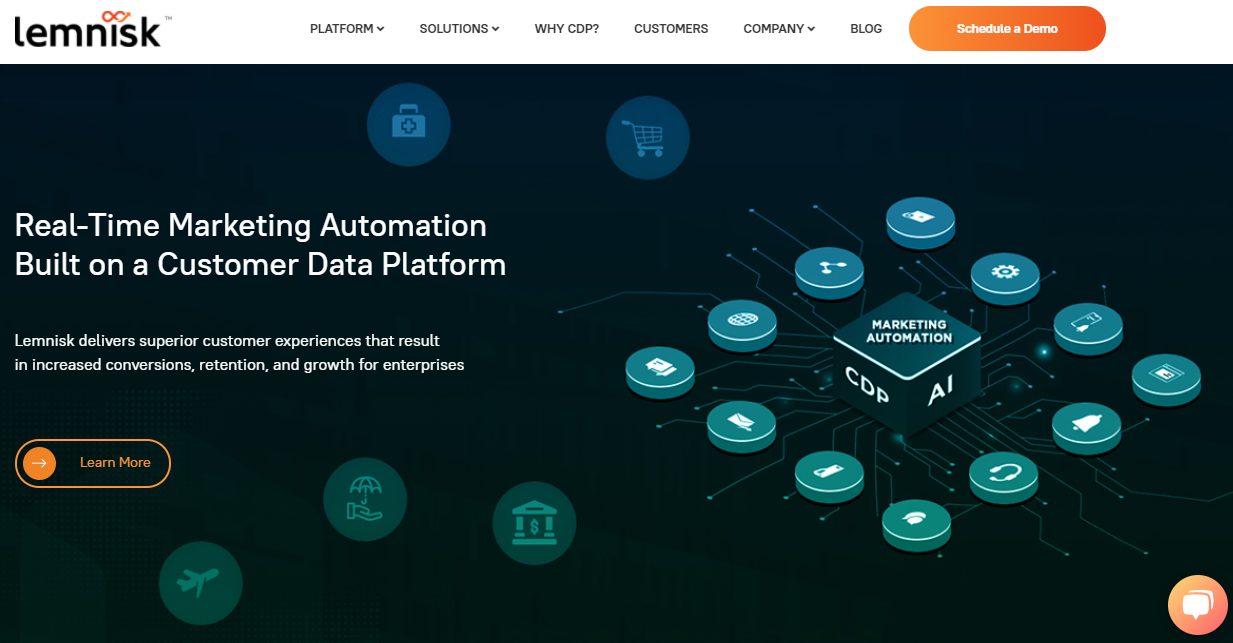 Create hyper-personalized experiences for every customer across all your marketing channels. Lemnisk's hybrid CDP is backed by a powerful AI engine for intelligent segmentation and channel orchestration.
Increase your conversion and retention rates using an intuitive customer journey builder. Improve customer experiences on all channels, both online and offline, through insights gained from its proprietary machine learning engine.
Lemnisk is focused on the banking, financial services and insurance sector, but its ample catalog of features can deliver growth for enterprises in other industries as well.
Pros
Excellent customization

Synchronization across multiple channels

Identity resolution for easier customer targeting
Cons
Rudimentary reporting dashboard

Team-dependent for data
---
Among the leading CDPs for retailers, Lexer is ideal for direct-to-consumer enterprises looking for an all-in-one platform for sales, marketing, and customer service.
Engage better with your customers through a single customer view and real-time data that you can access across various platforms. It uses machine learning and marketing models for intelligent and predictive analytics. This facilitates better decision-making based on data-driven insights.
Pros
Easy to install and implement

Strategic consulting services

Micro customer segmentation
Cons
May experience some complexities during the setup process

No automated reporting
---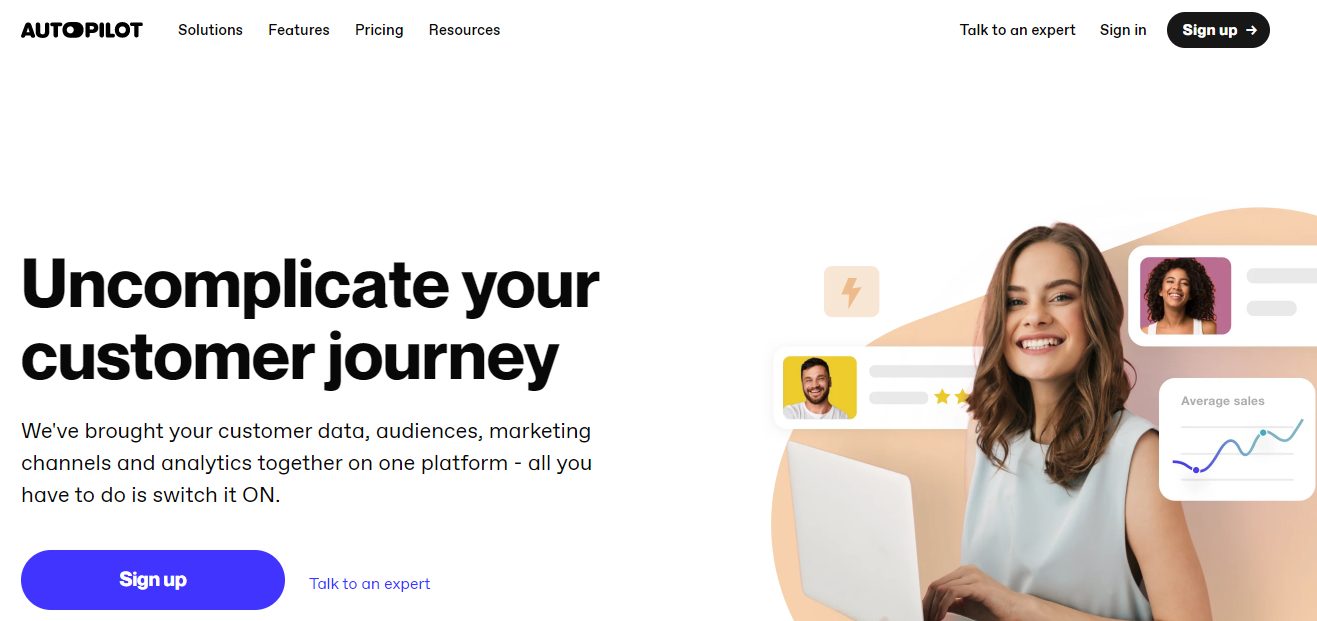 Sit back and relax as Autopilot cruises along the entire customer journey to convert leads and build customer loyalty. This marketing automation software unifies your customer data with its agile customer data platform.
Access numerous marketing automation templates to automate your customer journey with just a few clicks. Segment your customers, and activate them with personalized experiences in multiple channels.
Pros
No-code drag-and-drop tools

Automation on social media platforms

Visual graphic interface
Cons
Limited customization on email building

Unintuitive backend navigation
---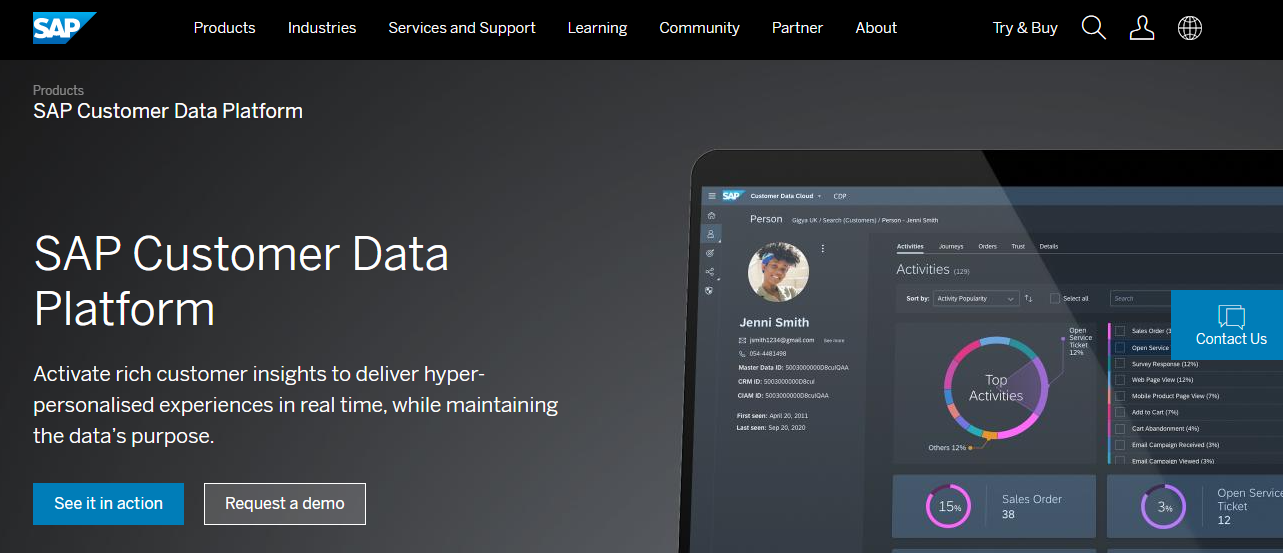 SAP Customer Data Platform lets you deliver personalized engagements through a better understanding of your customers.
Grow your audience and build trust with your customers through transparent data control that adheres to data privacy and compliance policies. Activate the right customer data, and deliver it to the right channels in real time. Get holistic views of your customers for better segmentation and audience management.
Pros
High data volume capacity

Great solution for identity management

Excellent connectors
Cons
Customization can be more flexible

Analytics and automated reports can be improved
---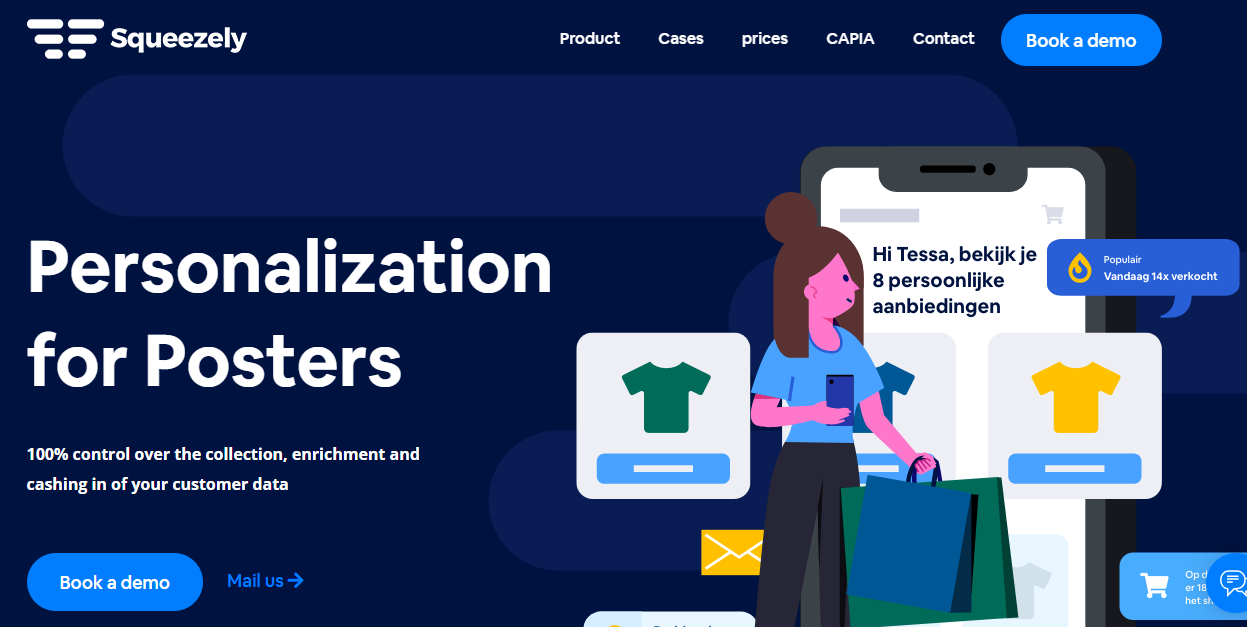 Collect, convert, and capitalize data to drive personalization at scale. Squeezely CDP brings all your customer information in one place and synchronizes all your channels for your cross-media marketing campaigns.
Squeezely gives your marketing strategy an advantage by enabling you to create a customer database online and track customer behavior and activities. It is a great complement to CRM tools used in comprehensive market research.
Pros
Real-time customer behavioral data

Excellent customer support

Easy integration
Cons
Expensive pricing tiers

Limited dashboard
---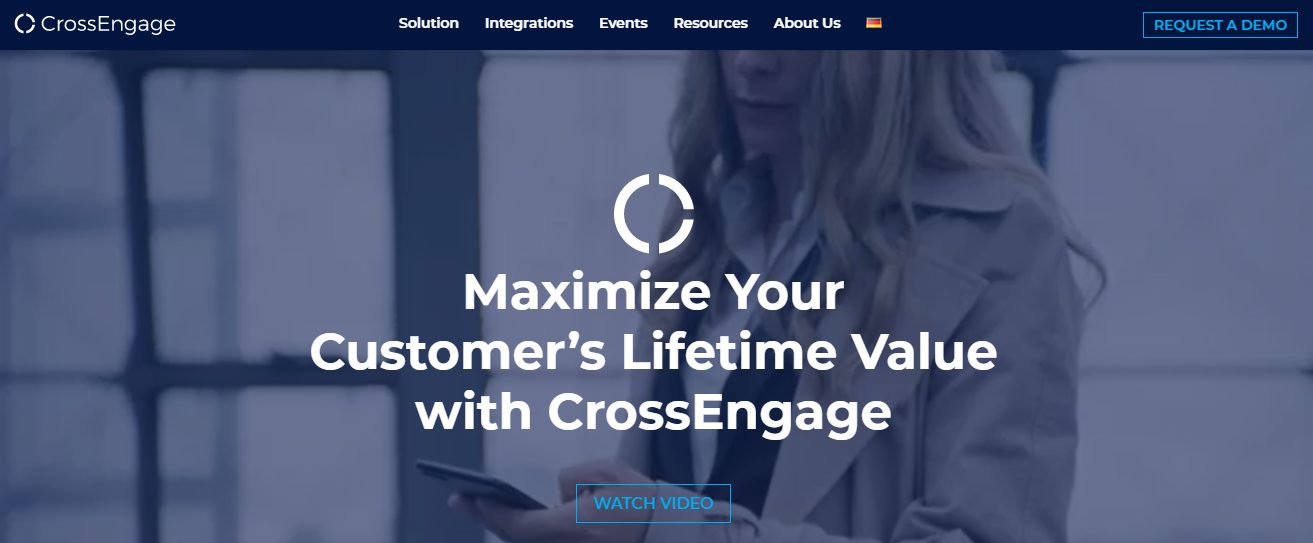 Optimize the use of your first-party data in campaigns through intelligent analytics by CrossEngage. This powerful platform combines customer data and customer prediction to address complexities in managing customer engagement.
CrossEngage leverages automated machine learning and artificial intelligence to deliver real-time solutions for cross-channel campaign management. It gives you a 360-degree view of each customer and allows sophisticated segmentation. Its advanced models also enable multiple use cases tailored for your unique business needs.
Pros
Great personalization features

Popups and notification alerts

Analytics and ROI tracking
Cons
Dashboard could use some improvements

Limited data import and export capabilities
---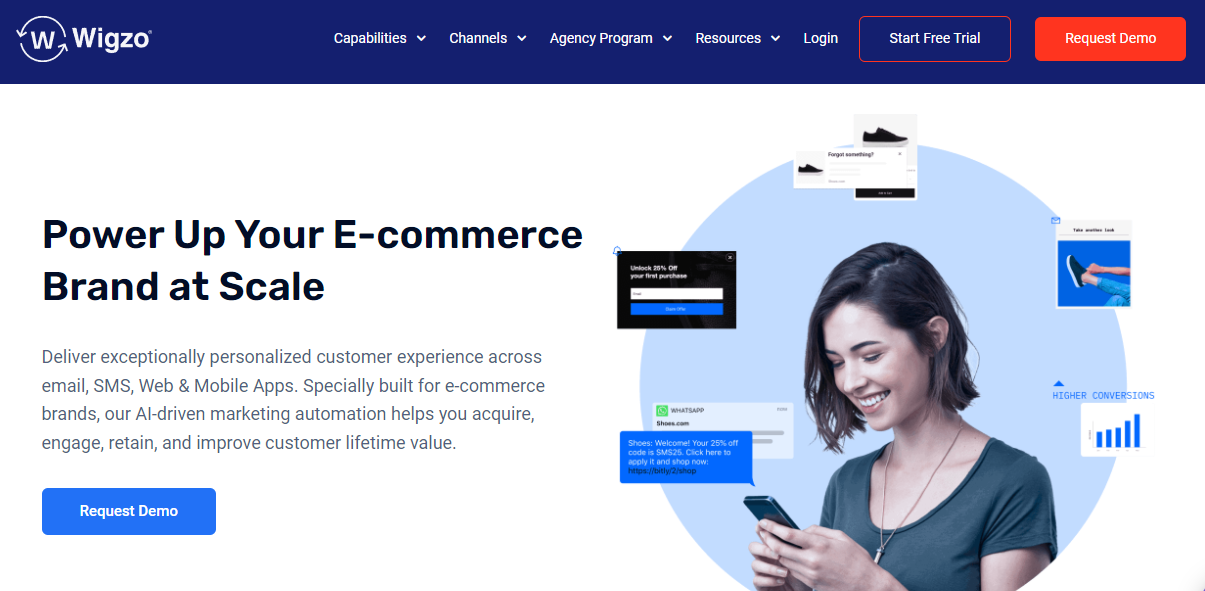 Accelerate your eCommerce growth with the integrated no-code CDP and smart marketing automation of Wigzo. Deliver personalization across multiple channels and convert leads faster using smart segmentation, AI automation, business intelligence, and native analytics.
Wigzo makes omnichannel automation easy, so your brand message remains consistent at all your touchpoints. It also enables you to make data-driven decisions, so you can improve your customer lifetime value.
Pros
Dynamic content

Simplified workflow

Great for remarketing
Cons
Poor data reporting

Some migration and integration risks
---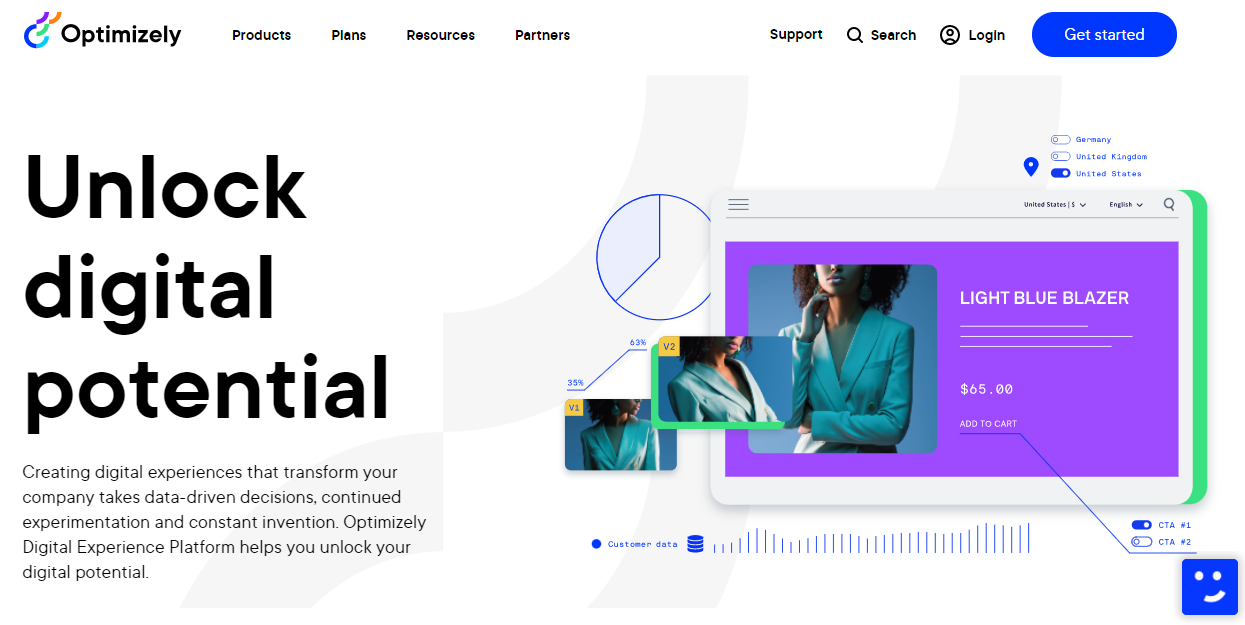 Formerly Zaius, Optimizely Data Platform is an extensible CDP that helps eCommerce businesses create seamless digital journeys for their customers.
Optimizely CDP helps you attain higher customer lifetime value by aligning your organizational processes around customer data. This enables you to deliver relevant experiences across the customer journey and build customer loyalty.
Pros
Fluid and intuitive user interface

Speedy integration with third-party platforms

Good attribution modeling
Cons
Long onboarding process

Random errors such as data mismatch, glitches, and delayed reporting
---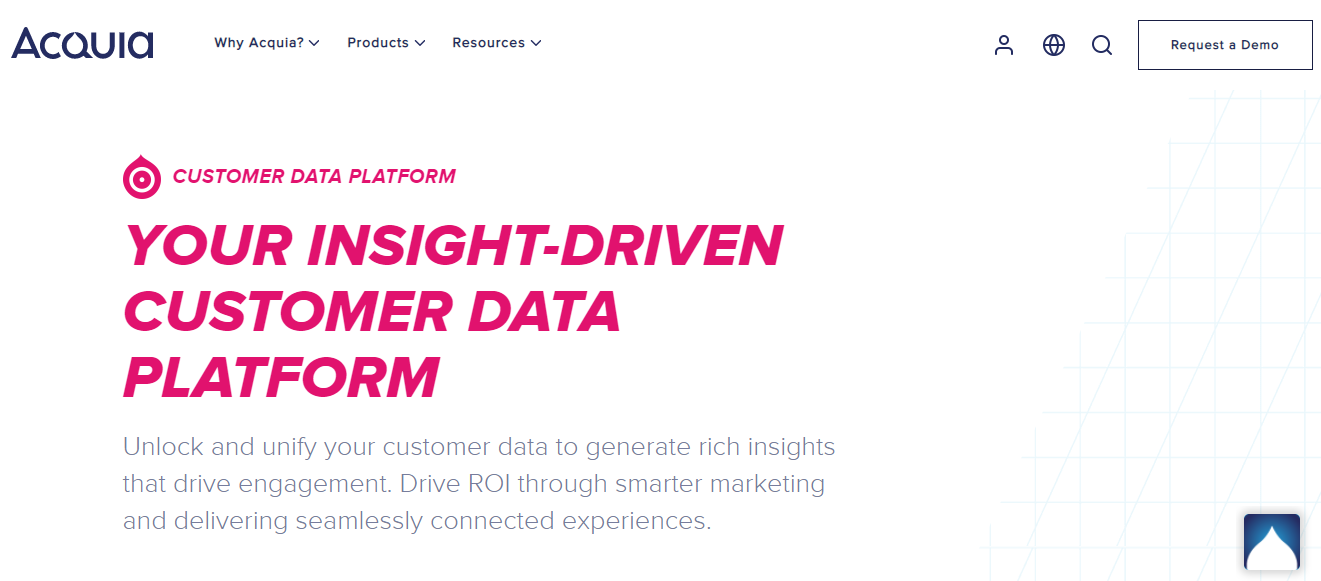 Empower your customer-facing teams with data-driven insights they can use to build high-impact campaigns. Acquia's CDP has a plethora of tools, pre-built attributes, and configurable features for advanced segmentation, analytics, and automation.
Acquia also offers high scalability with its modern SaaS architecture that's capable of handling massive data volumes. Its machine learning framework delivers relevant and actionable insights for multi-touch campaigns.
Pros
Drag-and-drop editor

Powerful customer segmentation and segment analysis

Plenty of options for filtering data
Cons
Some training for the platform is recommended

Glitchy reporting tool
---

Personalize your customer experience using an open source customer data platform. Apache Unomi is an extensible platform with embedded features for managing data of customers, leads, and visitors.
Apache Unomi lets you adapt website content to your customers through web personalization. It is also capable of collecting and tracking data from mobile apps, so you can better understand customer behavior and activity.
Pros
Real-time decisioning

User privacy controls

Easy deployment and installation
Cons
Difficult to navigate

Dashboard in terms of visuals can be improved
---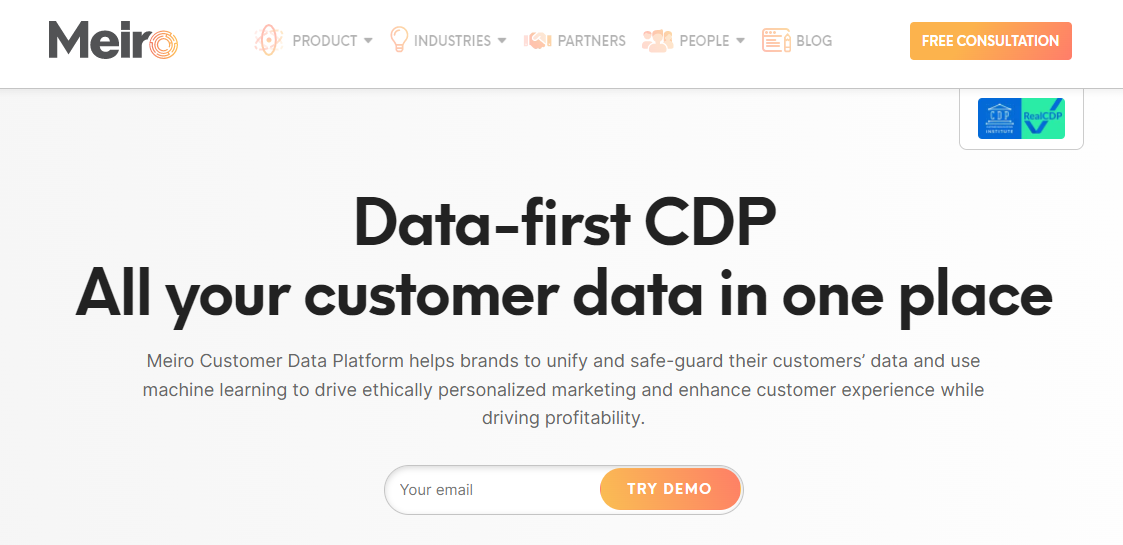 Drive profitability without sacrificing customer data privacy. Meiro helps you identify your customers and unify their data through an identity resolution algorithm that maintains GDPR compliance.
With Meiro, you can optimize interactions with your customers. You are given a single view of your customer and the capability for data activation in various touchpoints. Real-time data processed using advanced AI and machine learning gives you immediate insights, so you can create deep personalization based on accurate segmentation.
Pros
Easy to deploy

Scalable

User-friendly interface
Cons
No mobile and on-premise deployment

No behavioral analytics
---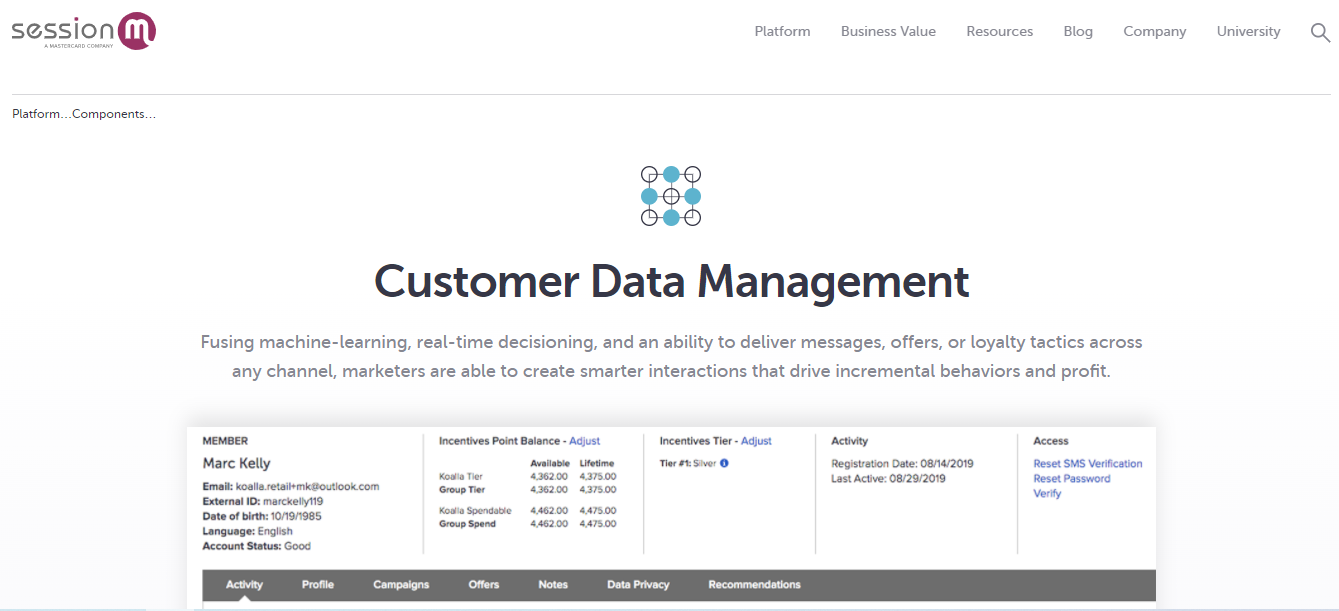 SessionM's customer data management platform facilitates data collection from disparate sources, including mobile apps, eCommerce sites, POS systems, and other channels. It consolidates all data into a single customer view and unlocks real-time insights to help you engage customers at every touchpoint.
SessionM utilizes machine learning to enhance analytics for relevant and actionable data. This makes it a great platform for personalization, rewards, and gamification.
Pros
Low compliance, security, and privacy risk

Excellent support system

Personalized campaigns via texts, emails, and push notifications
Cons
Issues in integrations with some platforms

Limited trainings available
---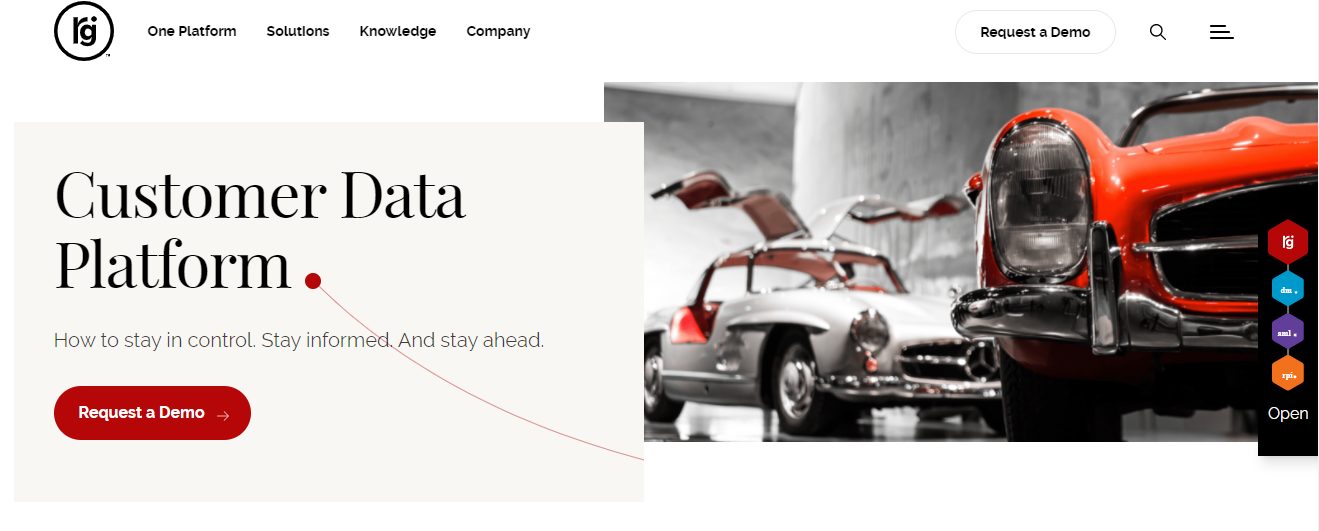 Be empowered by real-time decisioning that delivers business results. Redpoint Global's rgOne CDP uses machine learning algorithms to process customer data and generate results-driven analytics.
Aside from unifying customer data, it gives you full control of your own data, so you can access and take action on them on your own terms. The platform is powerful enough to aggregate high volumes of data for hyper-personalization.
Pros
Data matching and cleansing

Customizable interface

Accurate real-time customer data
Cons
Poor data import and export capabilities

Limited custom reports
---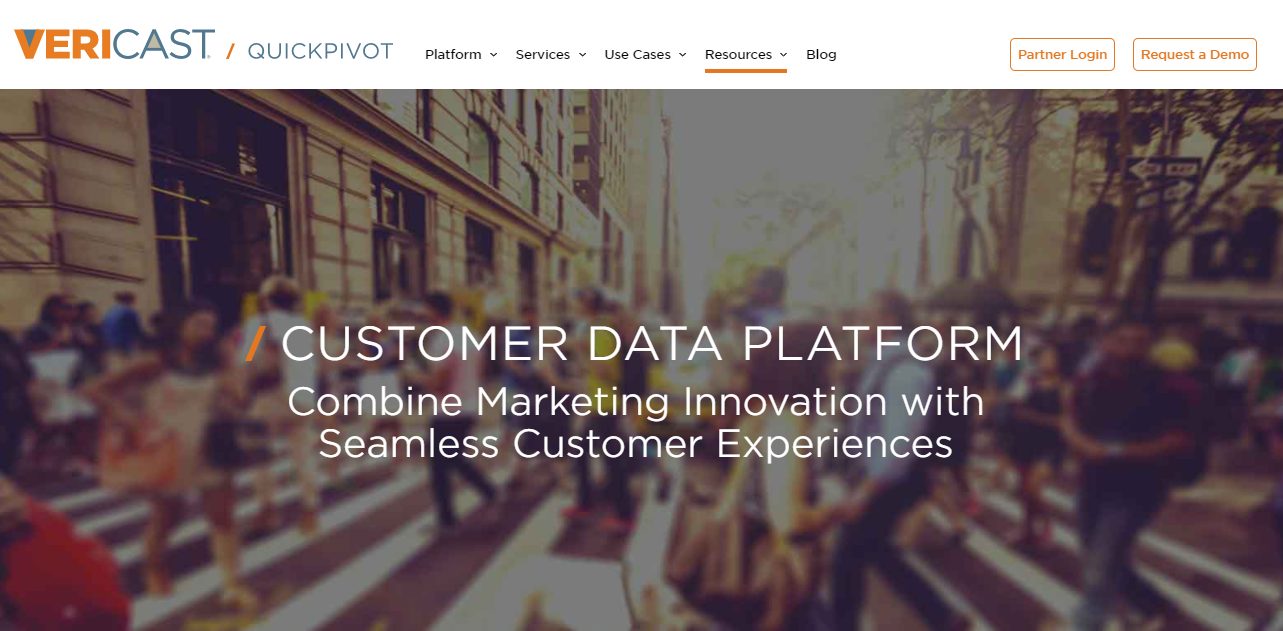 Target and engage your customers with actionable customer data. QuickPivot CDP lets you collect and segment customer data and utilize them for intuitive cross-channel campaigns.
QuickPivot is a robust platform with advanced features such as predictive modeling, data integration, behavioral analytics, customer segmentation, and campaign management. It's most useful in creating 360-degree views of customers for effective one-to-one personalization in various channels.
Pros
Measurable success ratio

Aggregates online and offline data

Great for omnichannel marketing
Cons
Limited customizability in terms of reporting

Limited usability
---

Take the proactive approach with Oracle Unity. Know which action to take for a better customer experience at each touchpoint in the customer journey.
Oracle Unity leverages machine learning to analyze real-time data gathered from multiple touchpoints. It harnesses the power of data to activate personalized experiences. Aside from building unified customer profiles, it is also equipped with features that enable profile enrichment, smart segmentation, and deep customer analytics.
Pros
Dynamic, connected customer profiles

Advanced privacy and identity controls

Live support
Cons
Expensive price range

Complicated user interface
---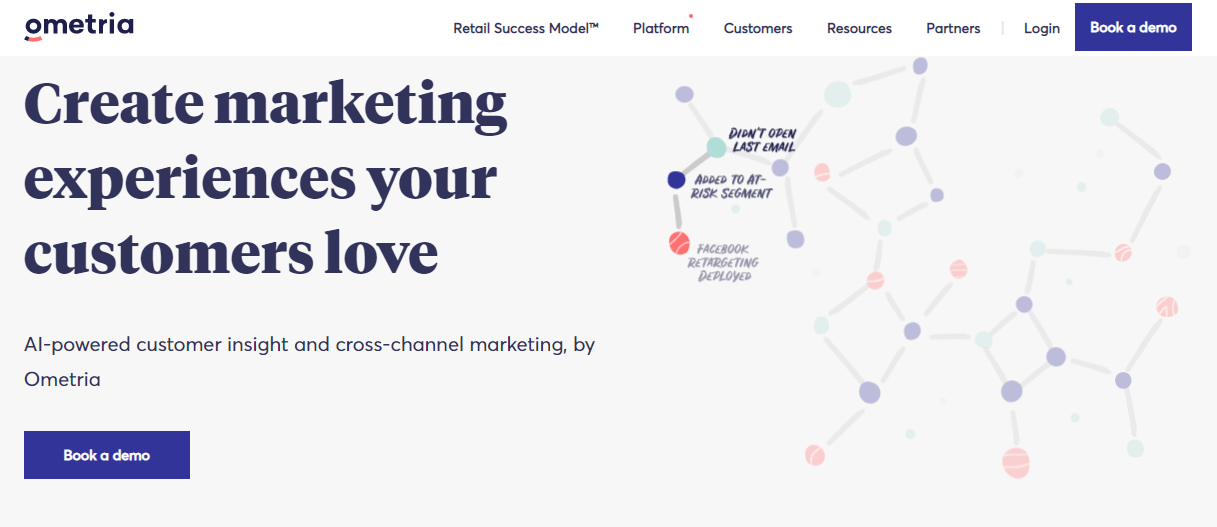 Build a unified profile for each of your customers, and use data intelligence to personalize their experiences. Do these in one intuitive platform powered by artificial intelligence, machine learning, and big data technology.
Ometria puts together all the features of a CDP and a cross-channel marketing platform to give you a comprehensive solution for your campaigns. It also offers advanced segmentation and integration with social marketing platforms.
Pros
Seamless integration with eCommerce platforms

Advanced campaign configuration

In-depth analysis
Cons
Can do with more options for segmenting customers

Poor management of email deliverability
---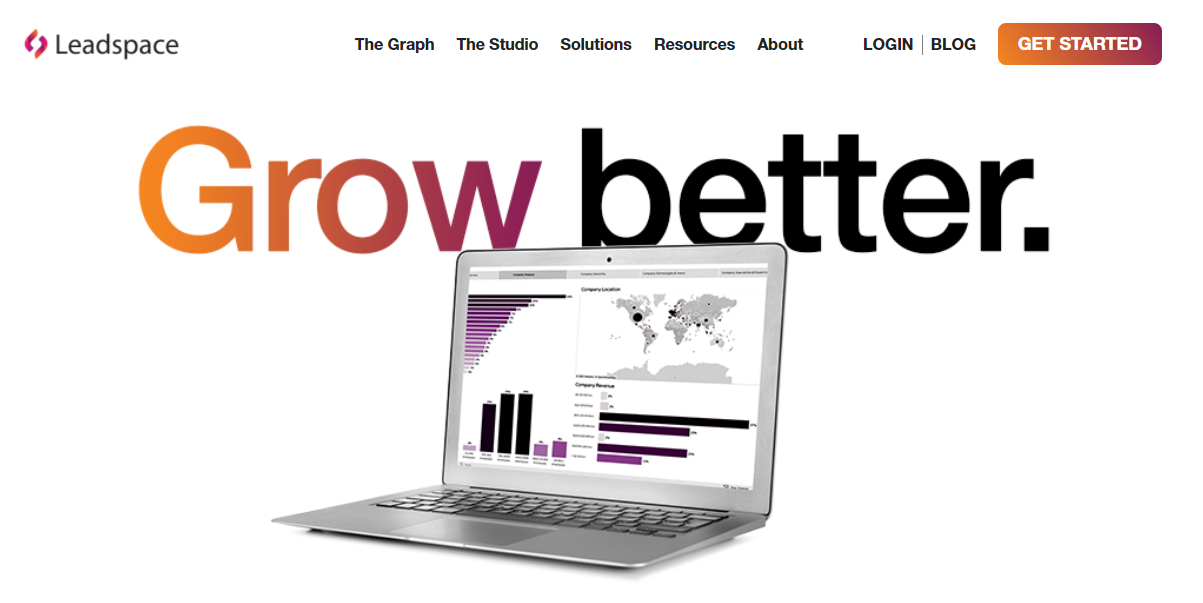 Designed specifically for B2B companies, Leadspace CDP is capable of handling huge volumes of data collected from multiple channels. It unifies customer data into a B2B graph and uses advanced analytics to rationalize millions of data points. It then generates insights that marketers can use to segment and activate customers across all digital channels.
Pros
Match and merge feature

Good for lead nurturing, qualification, and distribution

Strong integration with eCommerce platforms
Cons
Conservative enrichment credits

Expensive and inflexible subscriptions
---
Frequently Asked Questions
What are the benefits of using a customer data platform?
CDPs help enterprises avoid data silos by unifying customer data from various channels. This data is crucial for creating comprehensive customer profiles used in segmentation and personalization in targeted campaigns. With the data-driven insights provided by CDPs, enterprises can significantly enhance customer experiences and drive business growth.
What are the best customer data platforms?
There are dozens of CDPs offering similar features for harnessing the power of customer data. Among the most popular ones are Tealium AudienceStream, Bloomreach Engagement, BlueConic, Twilio Segment, and Treasure Data. In choosing the one that is ideal for your business, consider your goals and business nature, and look for the CDP that aligns with your needs.
How much do customer data platforms cost?
CDPs can cost anywhere from $10,000 to $300,000 annually. The actual cost varies depending on the size of the business and the CDP features it requires. Even the lowest subscription plans with high potential returns make the investment worthwhile.