Ever wanted to download a Facebook video, but couldn't figure out how? In this article, we'll give you 4 ways to get that done. You'll learn two ways to download them to your desktop, and how to download videos on your Android or Apple device.
We've also included an FAQ section that addresses any questions you might have. For instance the legality of it all. Are you allowed to download Facebook videos? We cover it all, and what some of the restrictions might be if you plan to use videos from other creators under fair use policy.
---
How to Download Facebook Videos on Your Computer and Smartphone:
---
How to Download Facebook Videos on Your Desktop Computer
Downloading videos on your desktop is one of the easier ways to get your hands on a Facebook video. There are tons of sites you can use and most do a great job by offering standard and high-definition video options.
Here are 6 sites you can use to download Facebook videos:
You are spoilt for choice when downloading videos on your desktop computer using websites. The basic mechanics of how you get the videos are standard across the sites above. In this example, We'll show you how to download a video using fbdown.net.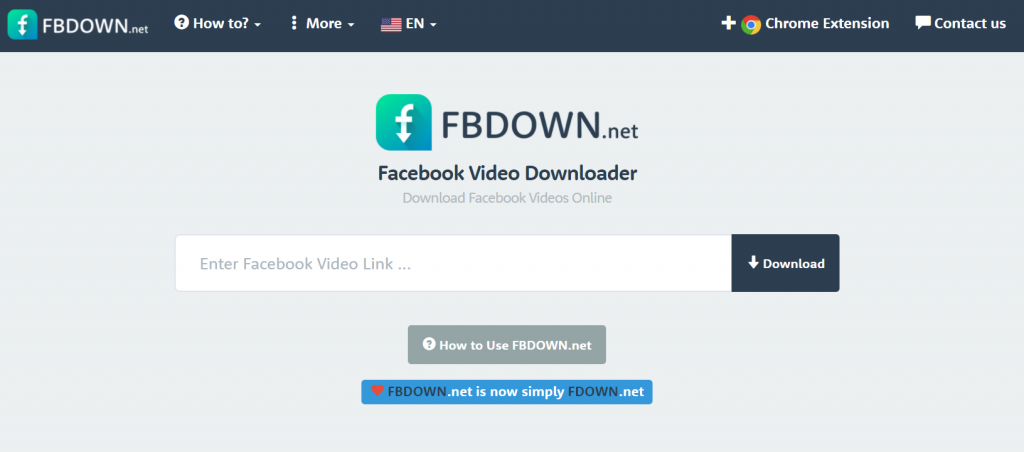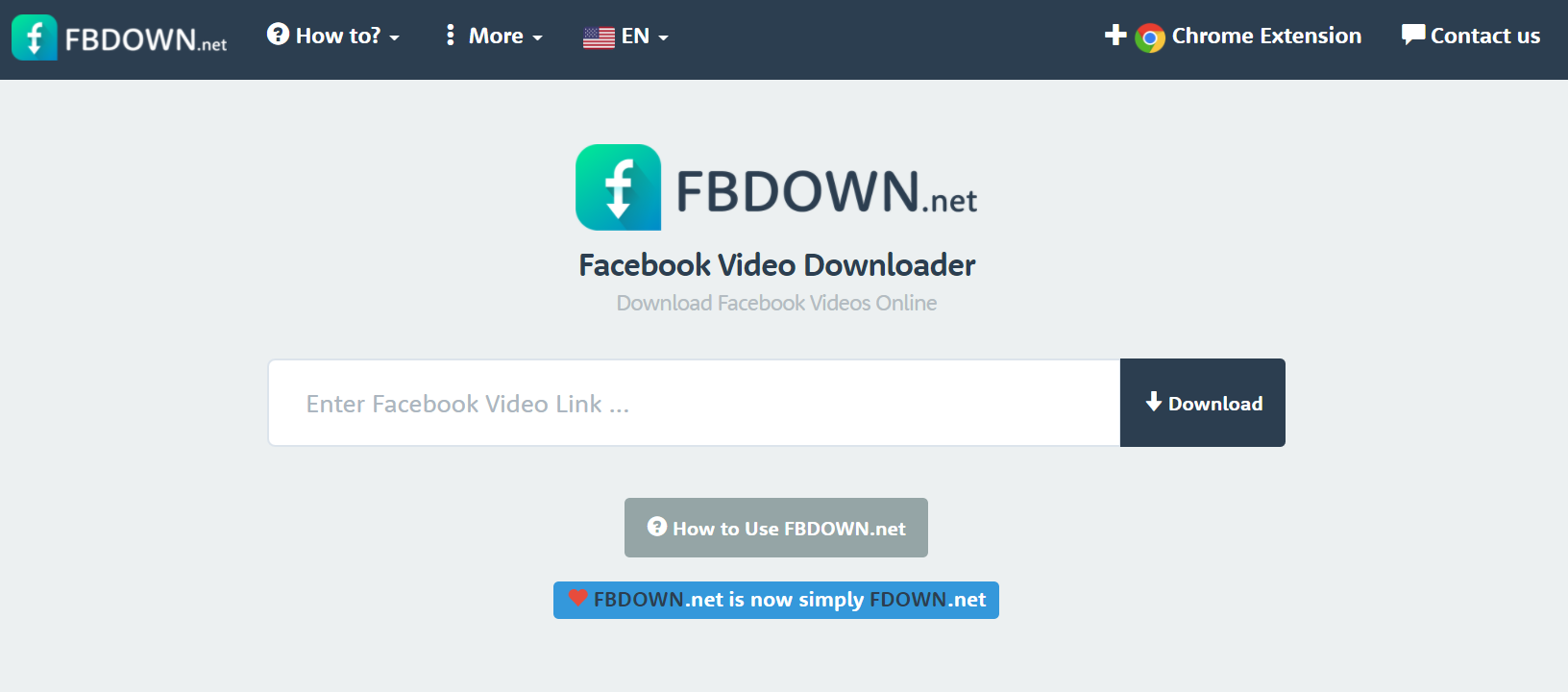 First, head over to Facebook and find a video you'd like to download. Click on the video to open and play it in a new browser tab.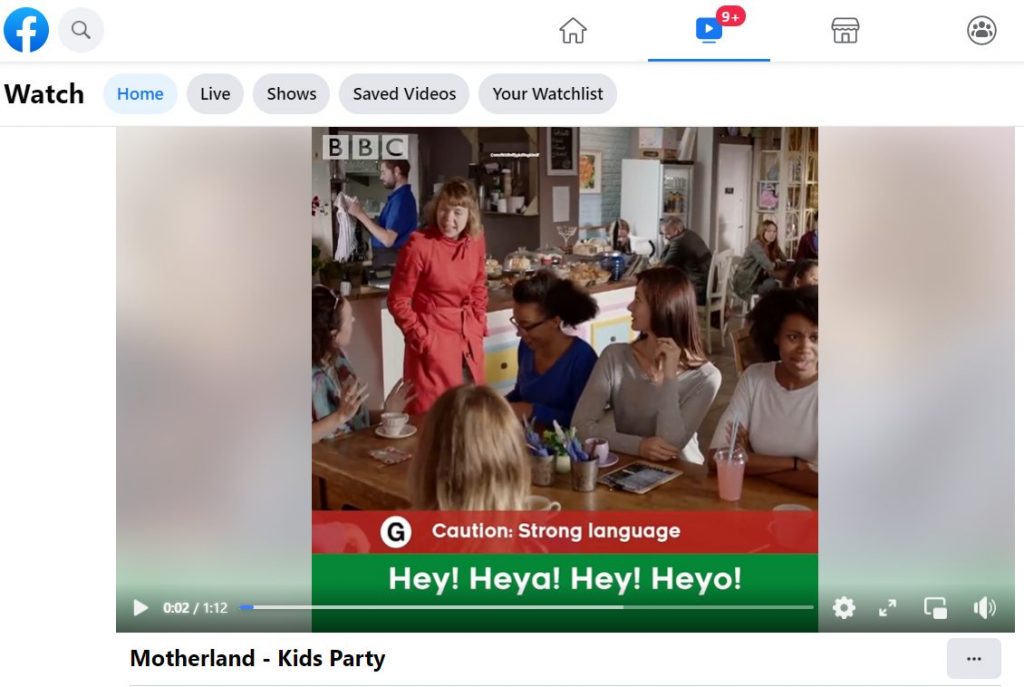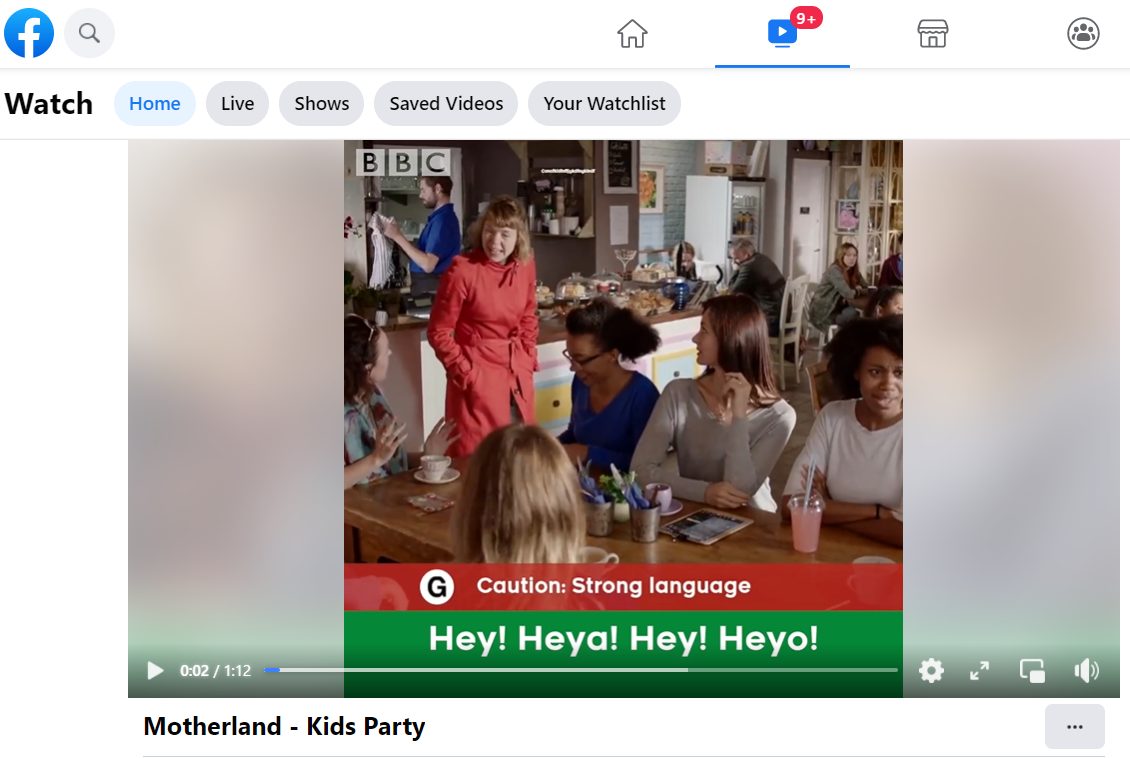 Next, copy the URL from your browser URL bar.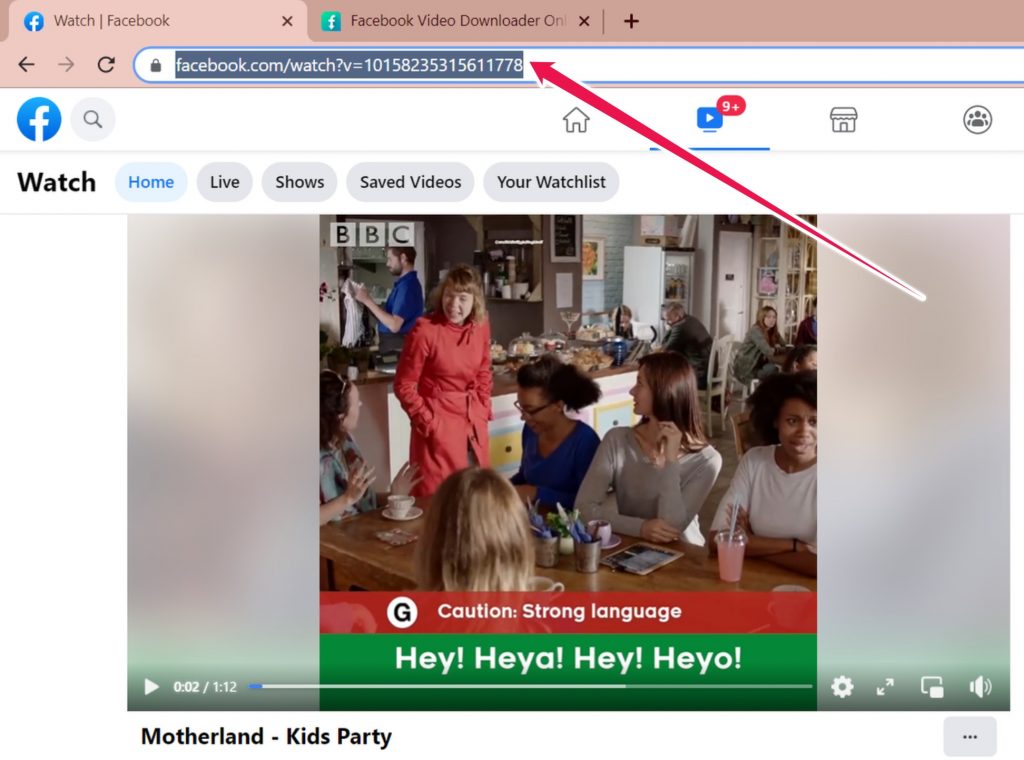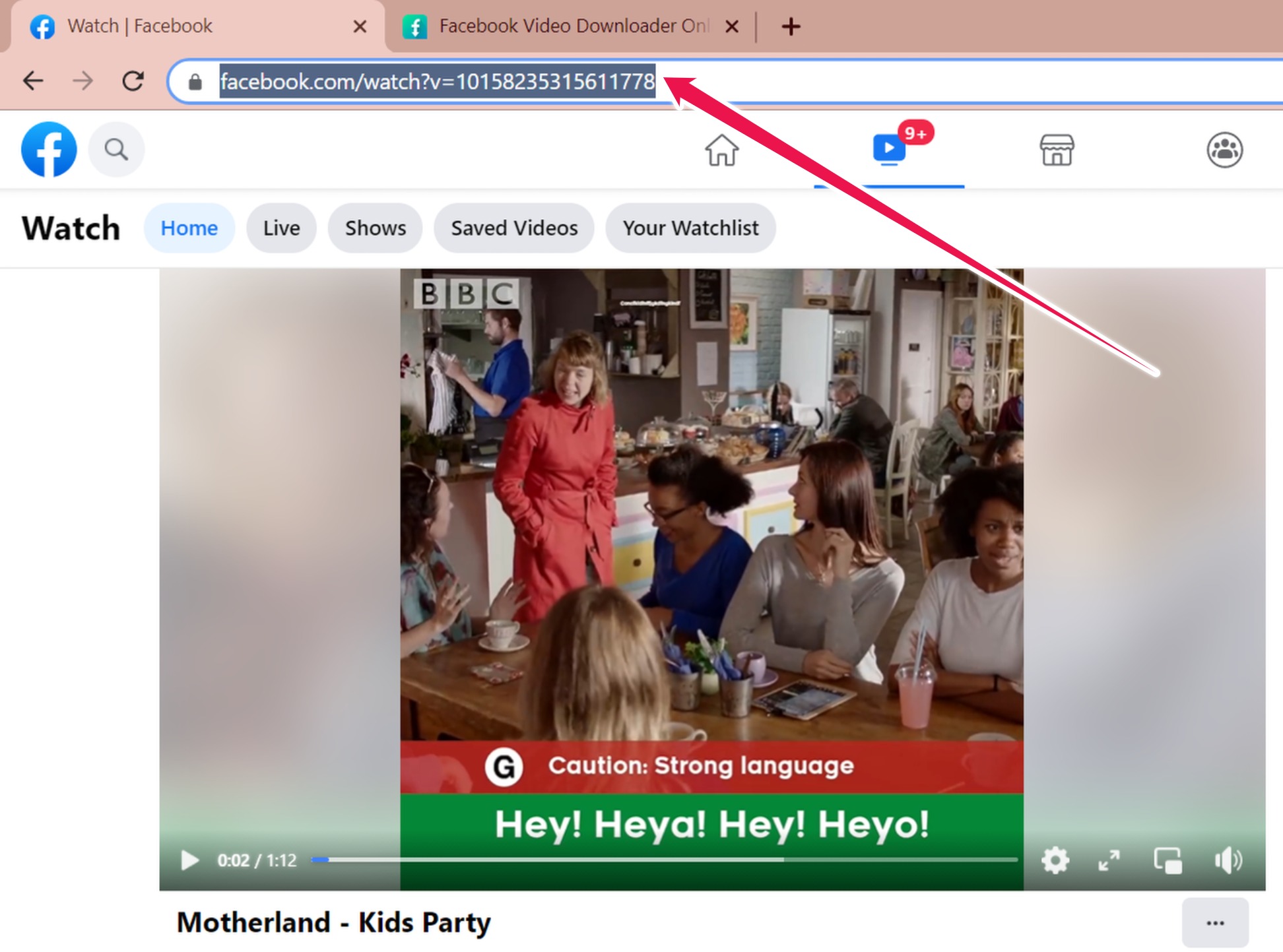 Then, head to fbdown.net and paste the video URL into the URL bar and click on Download.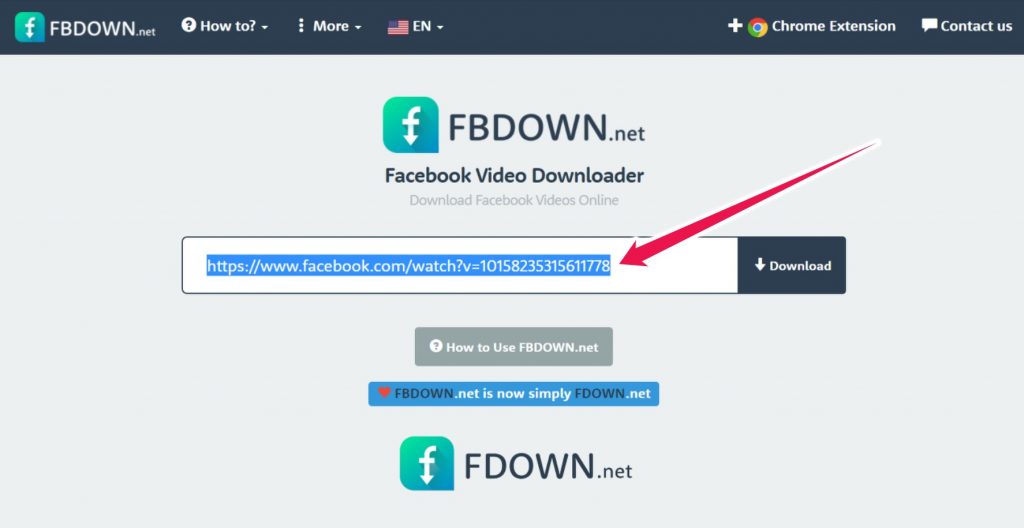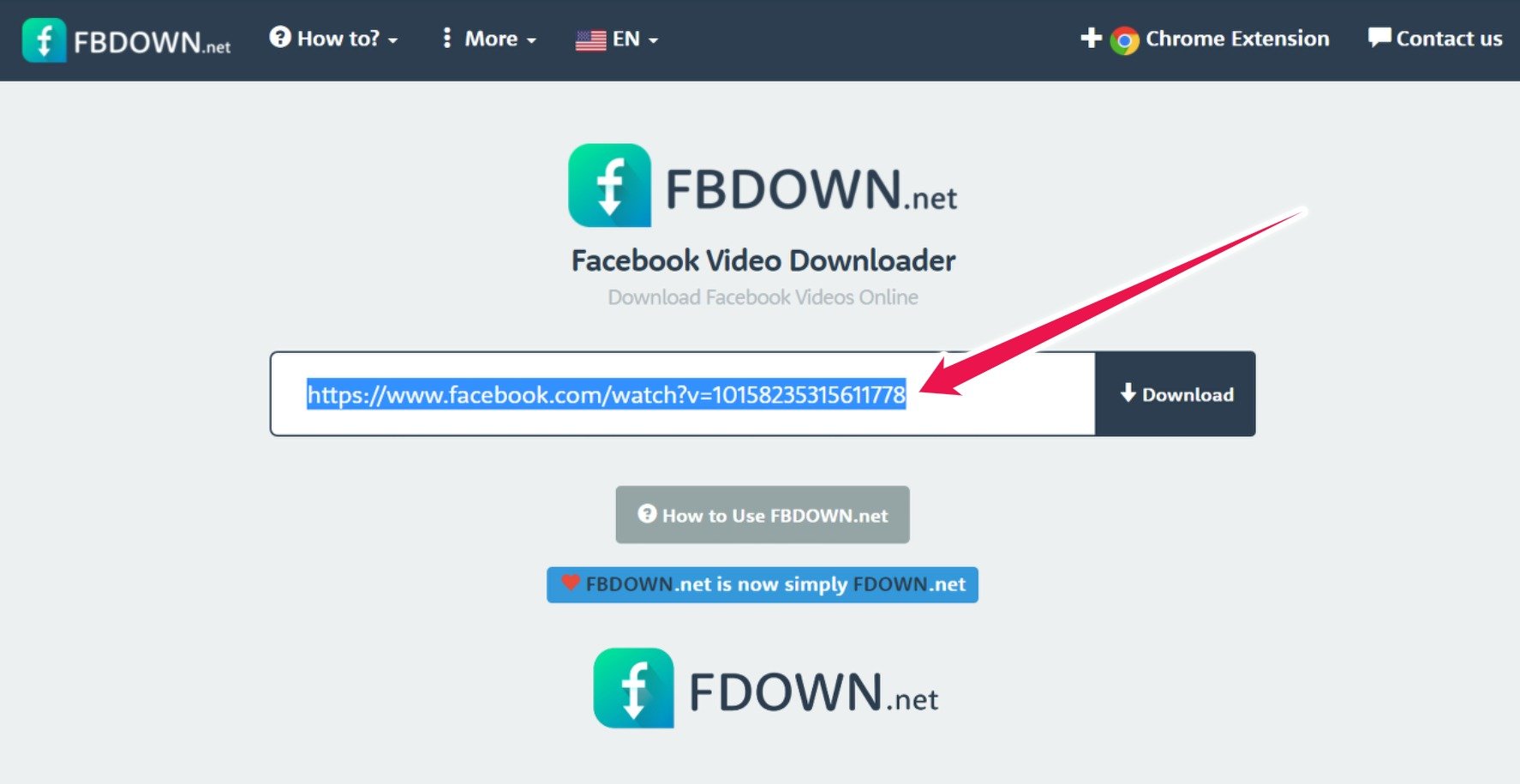 Fbdown.net will show a thumbnail of the video along with a More Options button and video quality options for your download.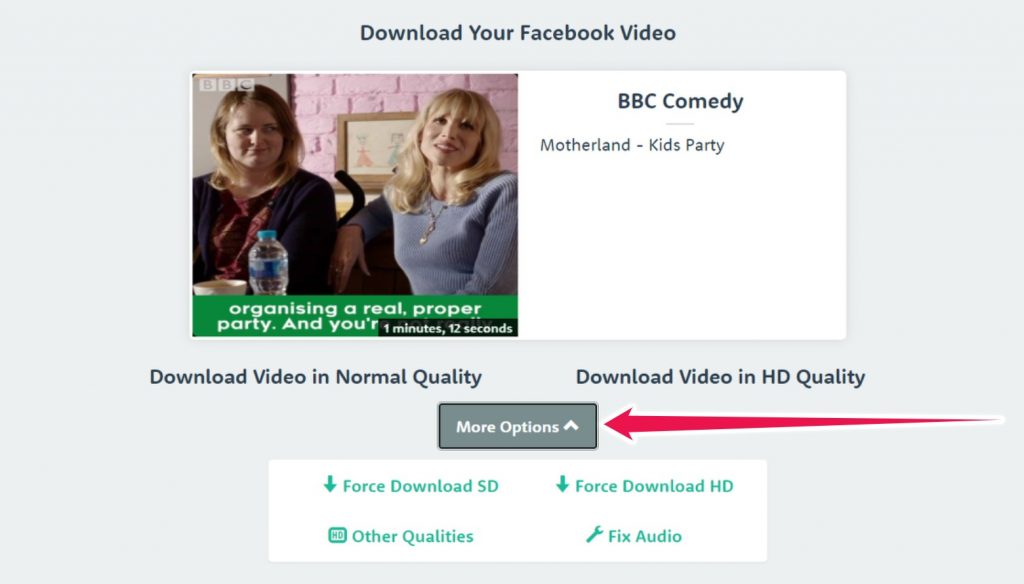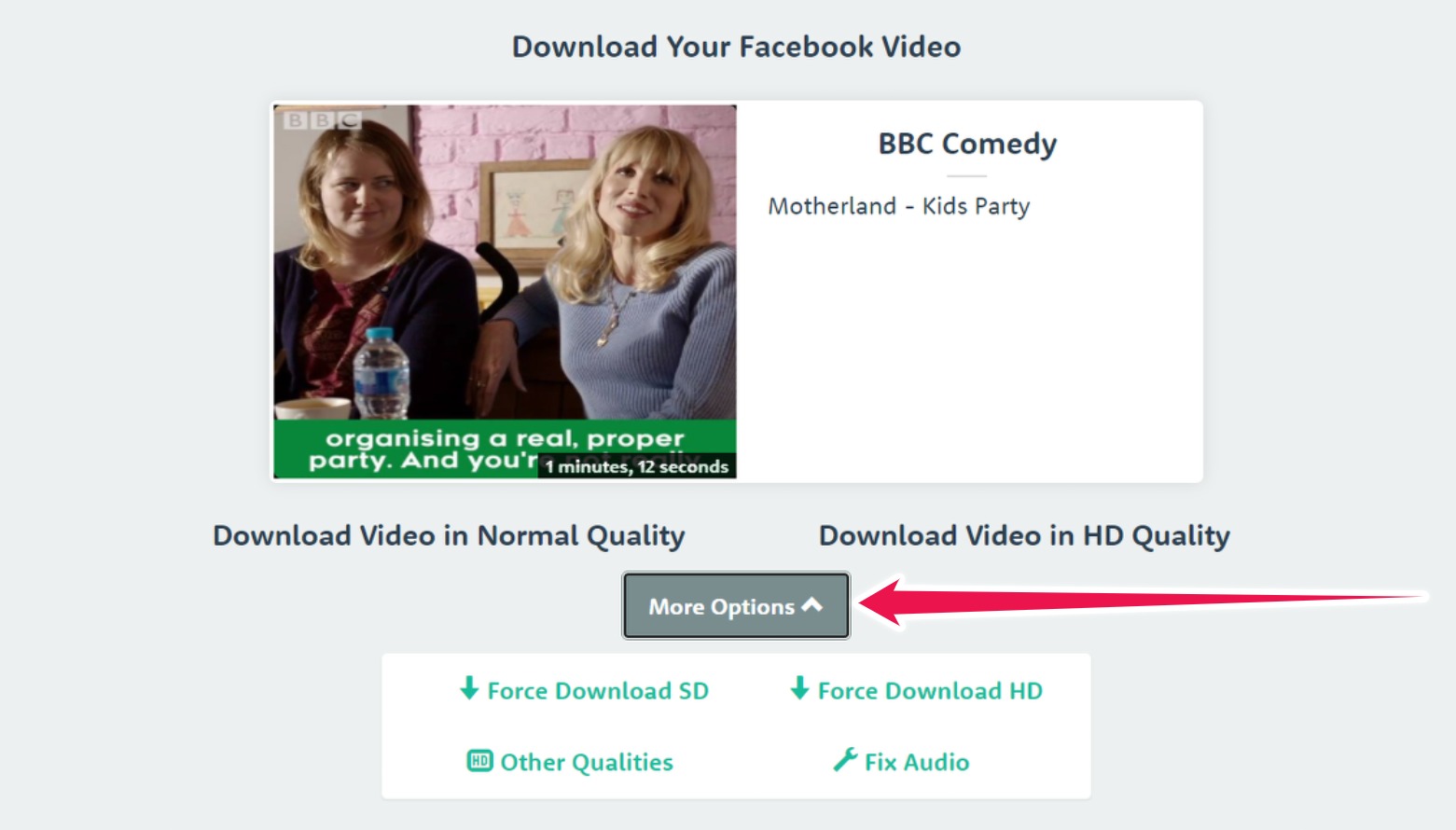 Click on the More Options button, then click Force Download HD.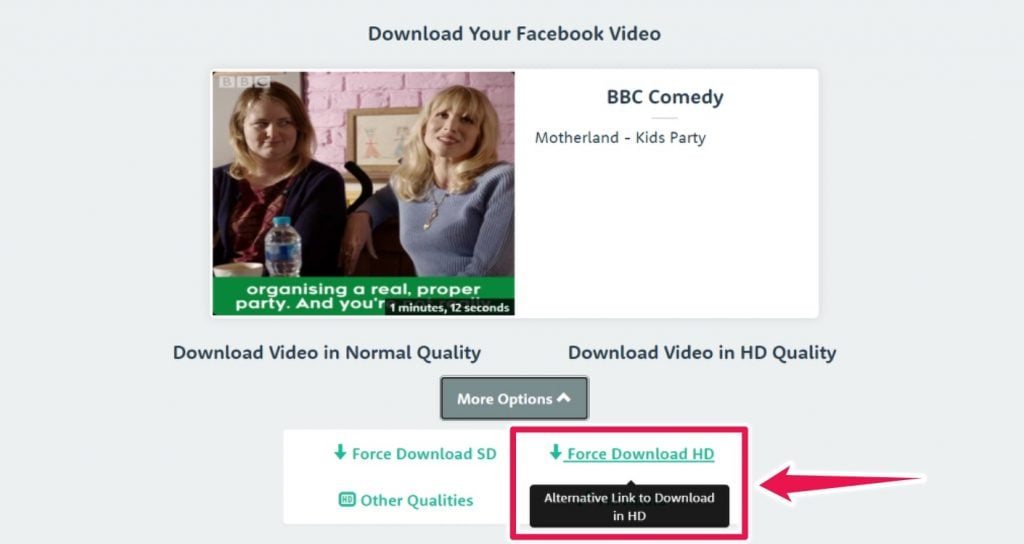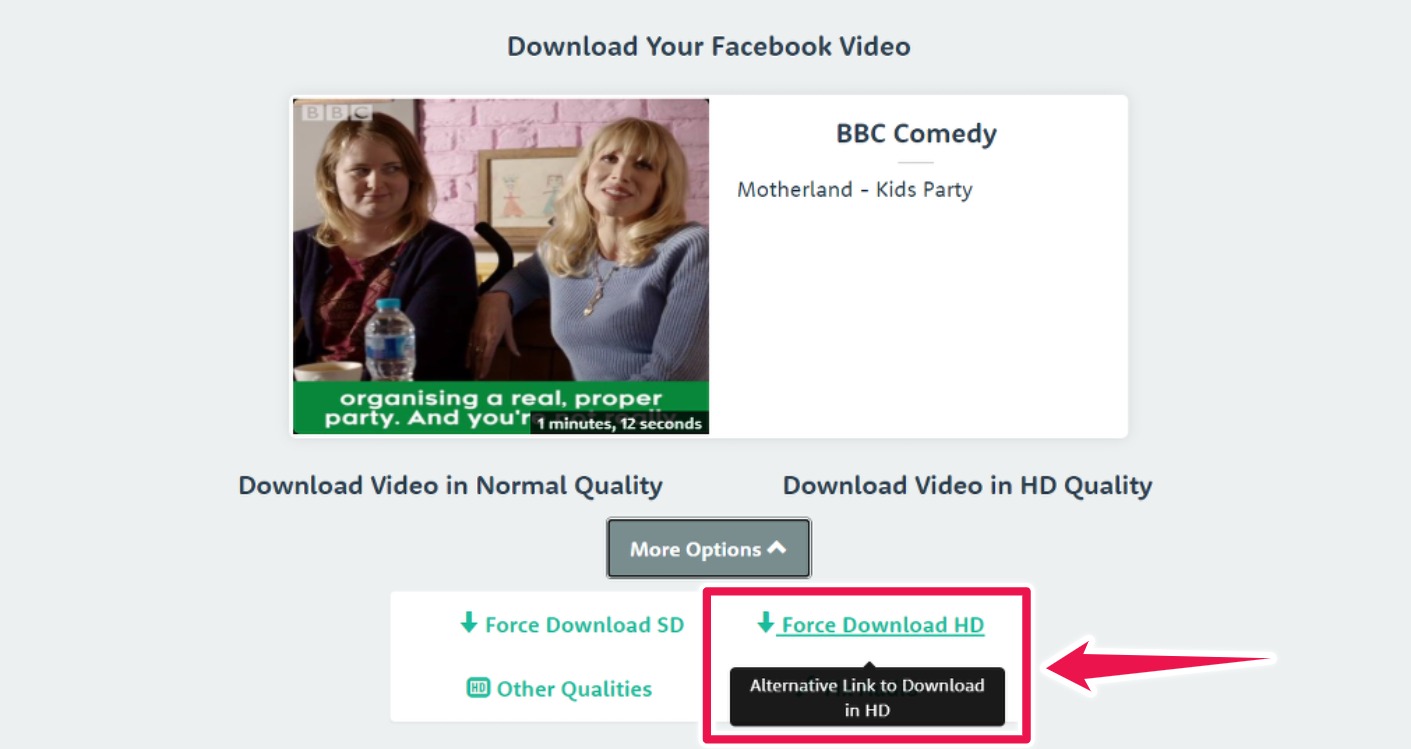 Mac users will get to select where the video is stored. PC users may see the video automatically downloaded and saved to their Downloads folder.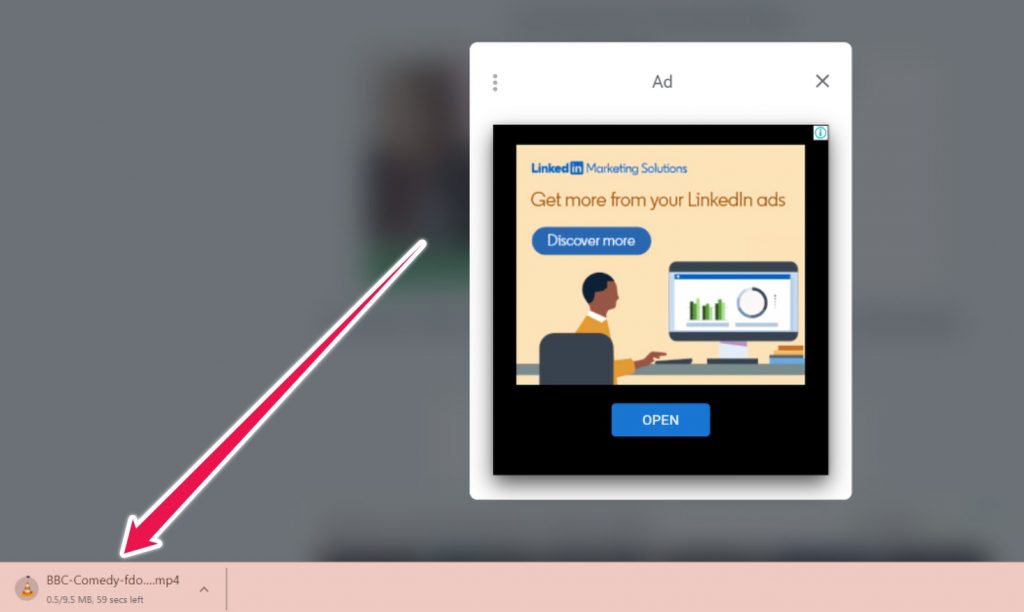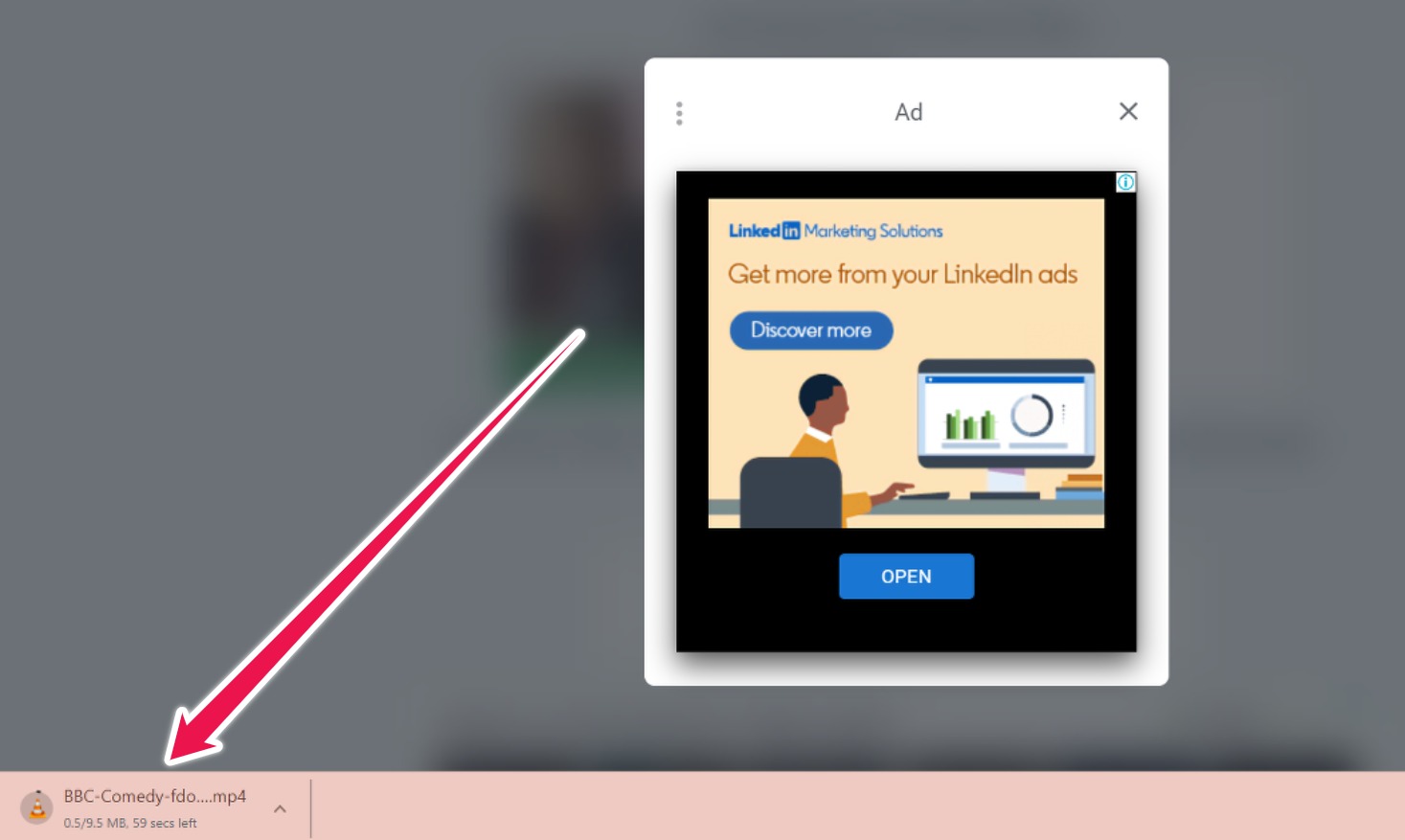 ---
How to Download Facebook Videos Using a Chrome Browser Extension
Your second choice for downloading videos from Facebook is to use a Chrome browser extension. These aren't terribly sophisticated tools and you'll be able to start downloading videos in a couple of minutes.
To get started, head over to the Chrome Web Store. In the search bar, enter "Facebook video downloader".
Now, this part may be a little confusing. There are many different Chrome extensions you can choose from, and some do not explicitly mention the term "Facebook" or that they can download Facebook videos in their names.
A simple solution is to focus on extensions that include the Facebook logo or mention Facebook in the description or title of the extension write-up.
For this example, we'll use an extension called "Video Downloader for Facebook" offered by Konimatoan.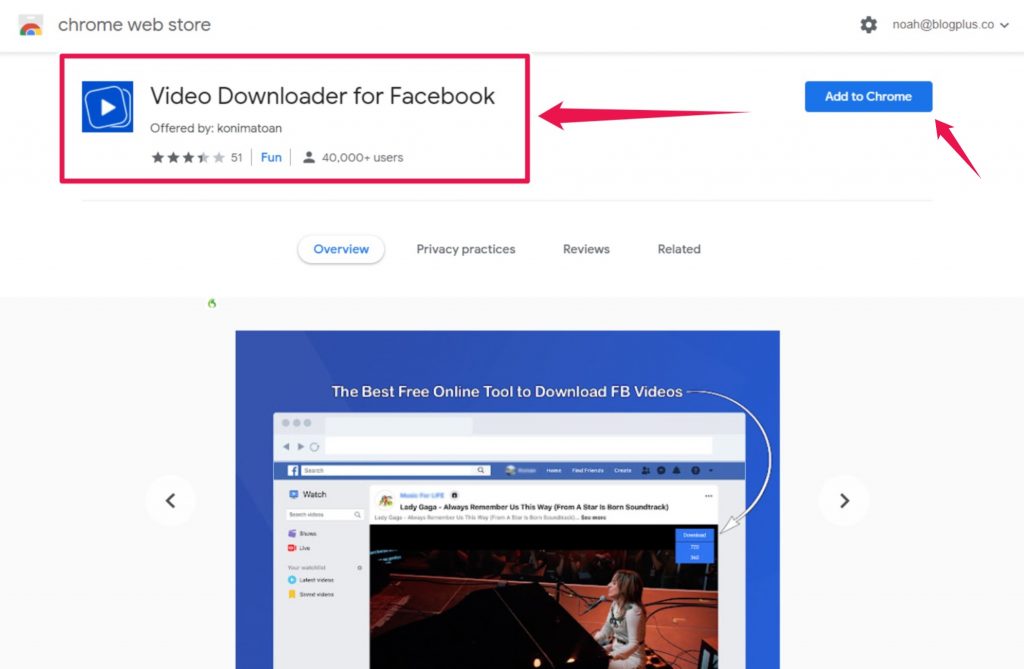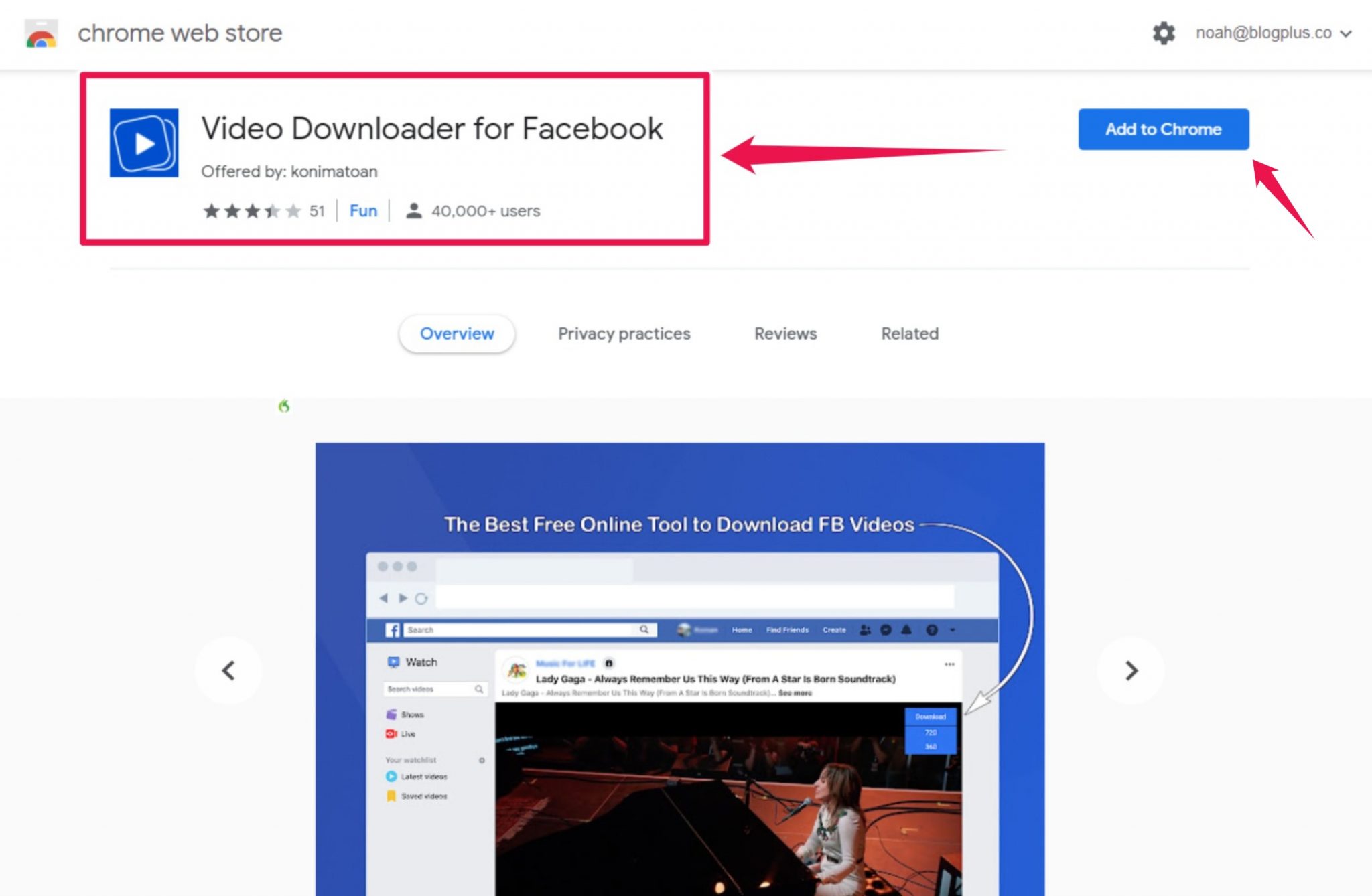 A note: Eagle-eyed readers may have spotted the Chrome extension fbdown.net offers. You can make use of it. We've selected an alternative and the interest of variety.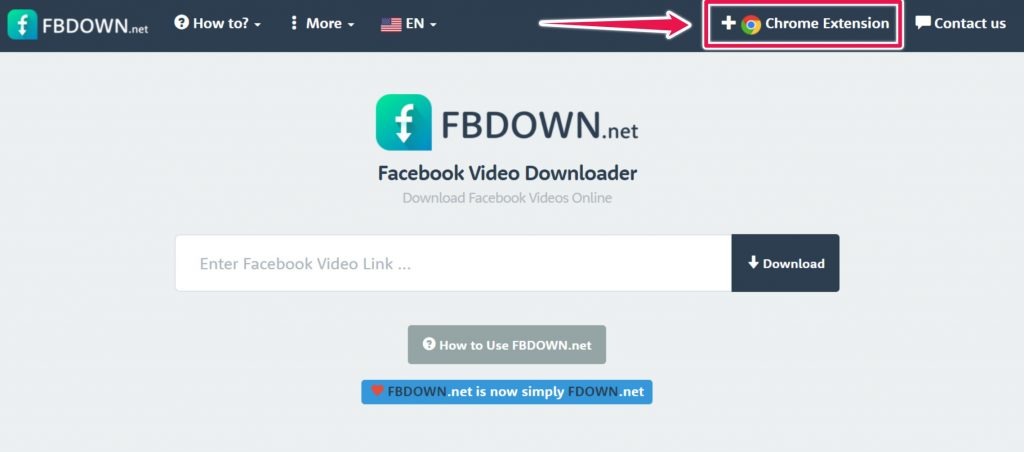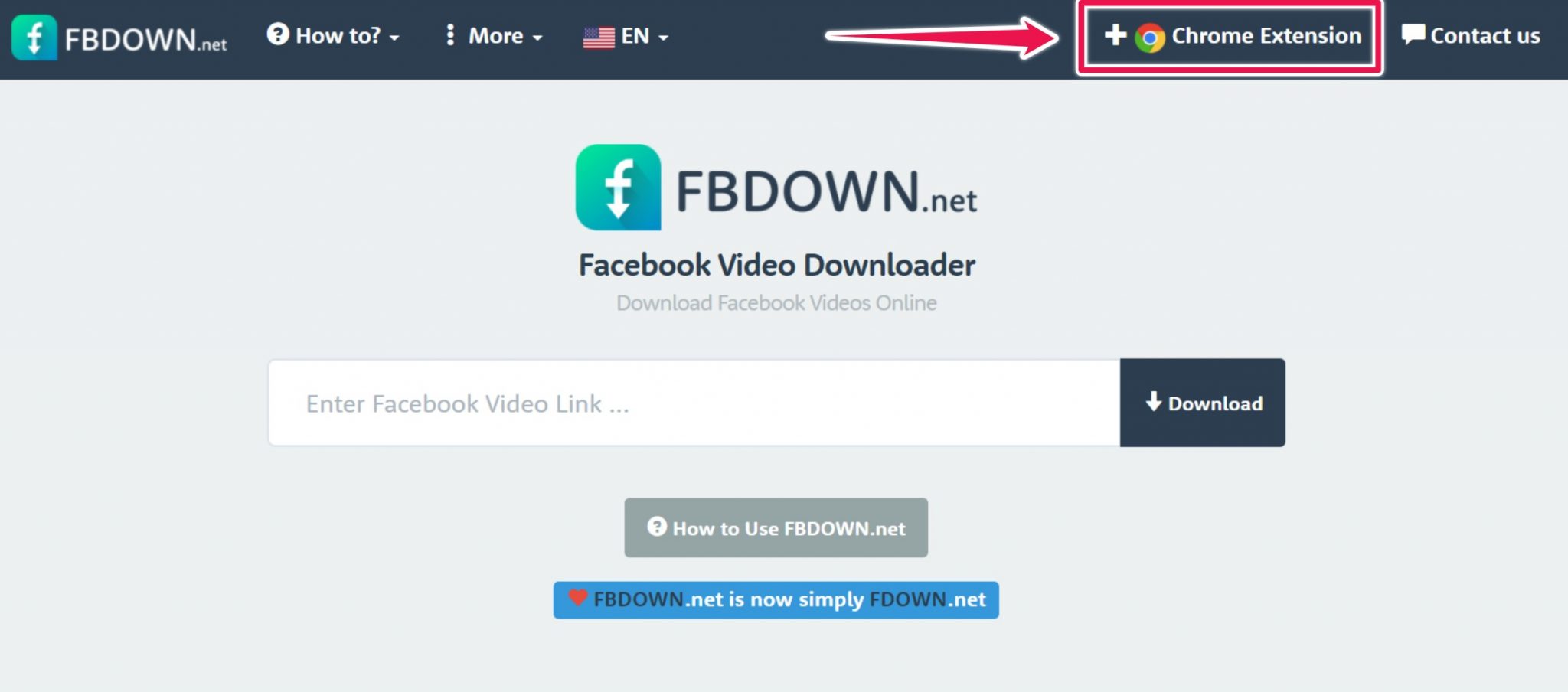 Adding an extension to Chrome is easy. Once you've located one you'd like to use, click on the Add to Chrome button and you're good to go.
With your extension installed, log into Facebook and find a video you'd like to download and click on the play button. Next, mouse over the top-right corner of the video and you should see a small icon with the text "Watch" that turns into a blue Download button.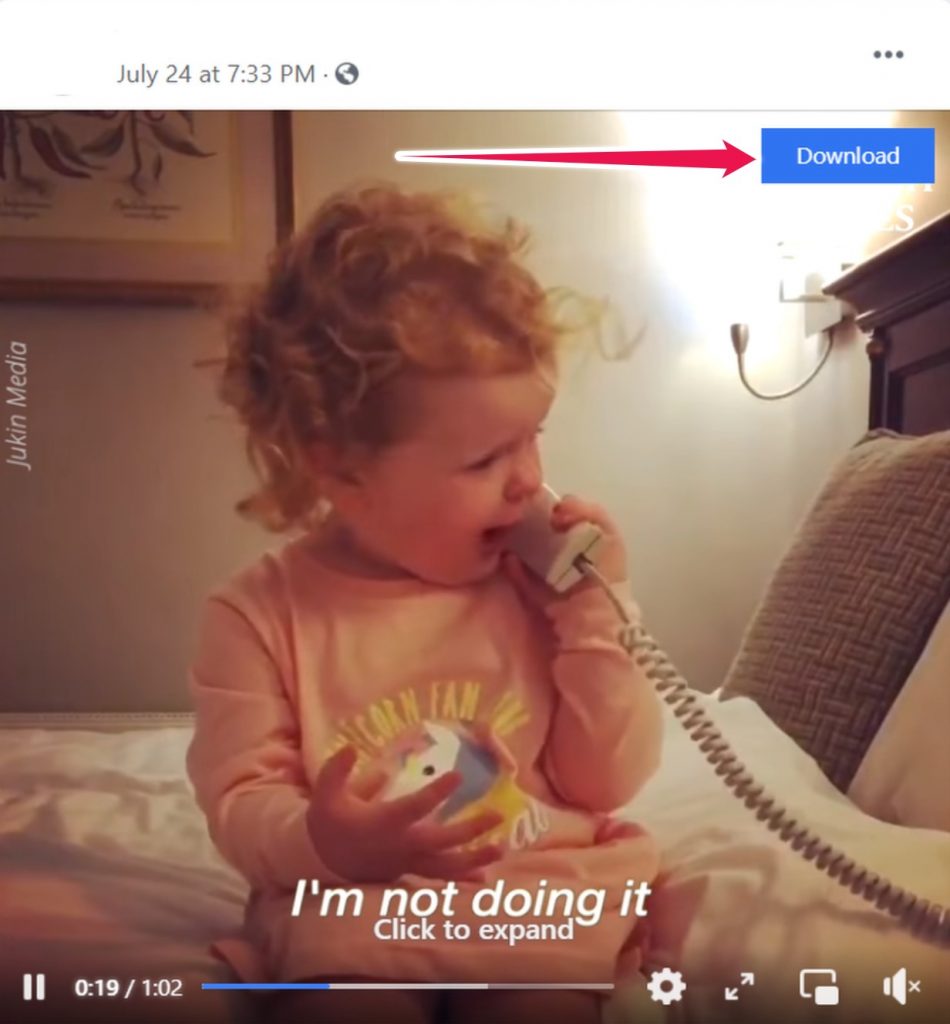 Click on the blue Download button to show video quality options. You will see the option to download your video in 720 or 240 pixels. Click on the 720 button and your video will immediately start downloading.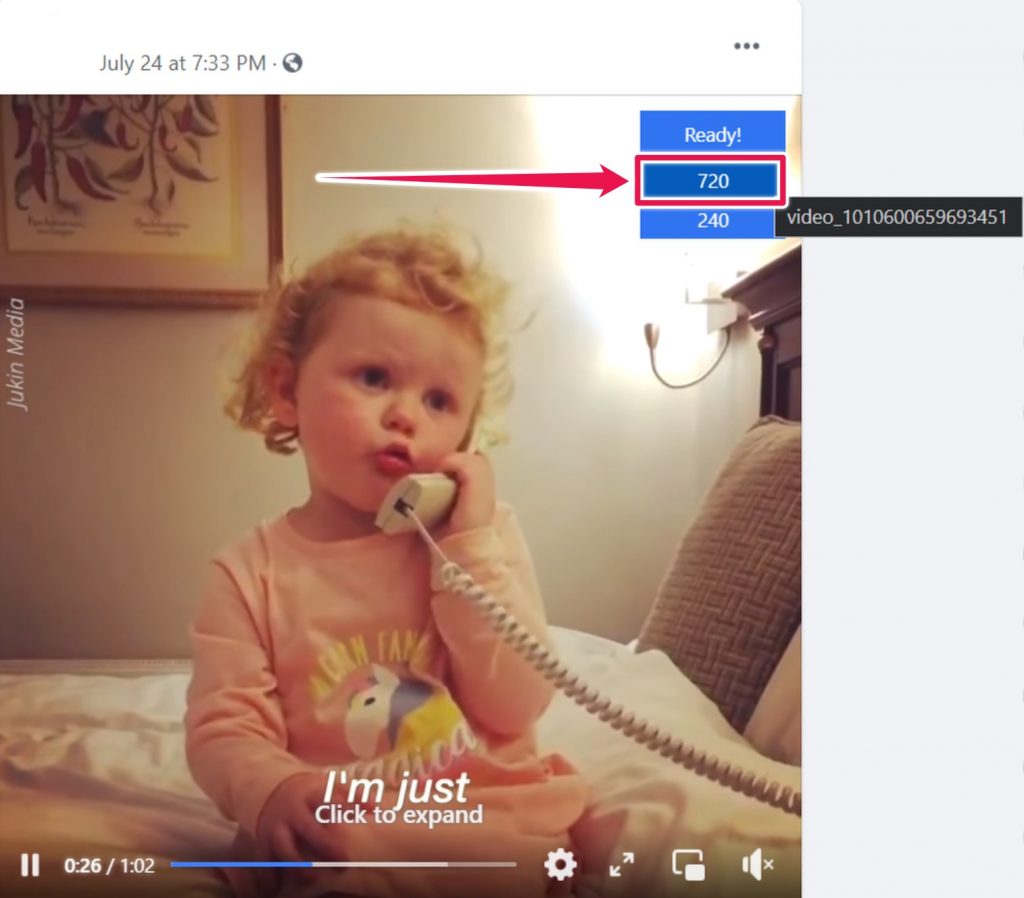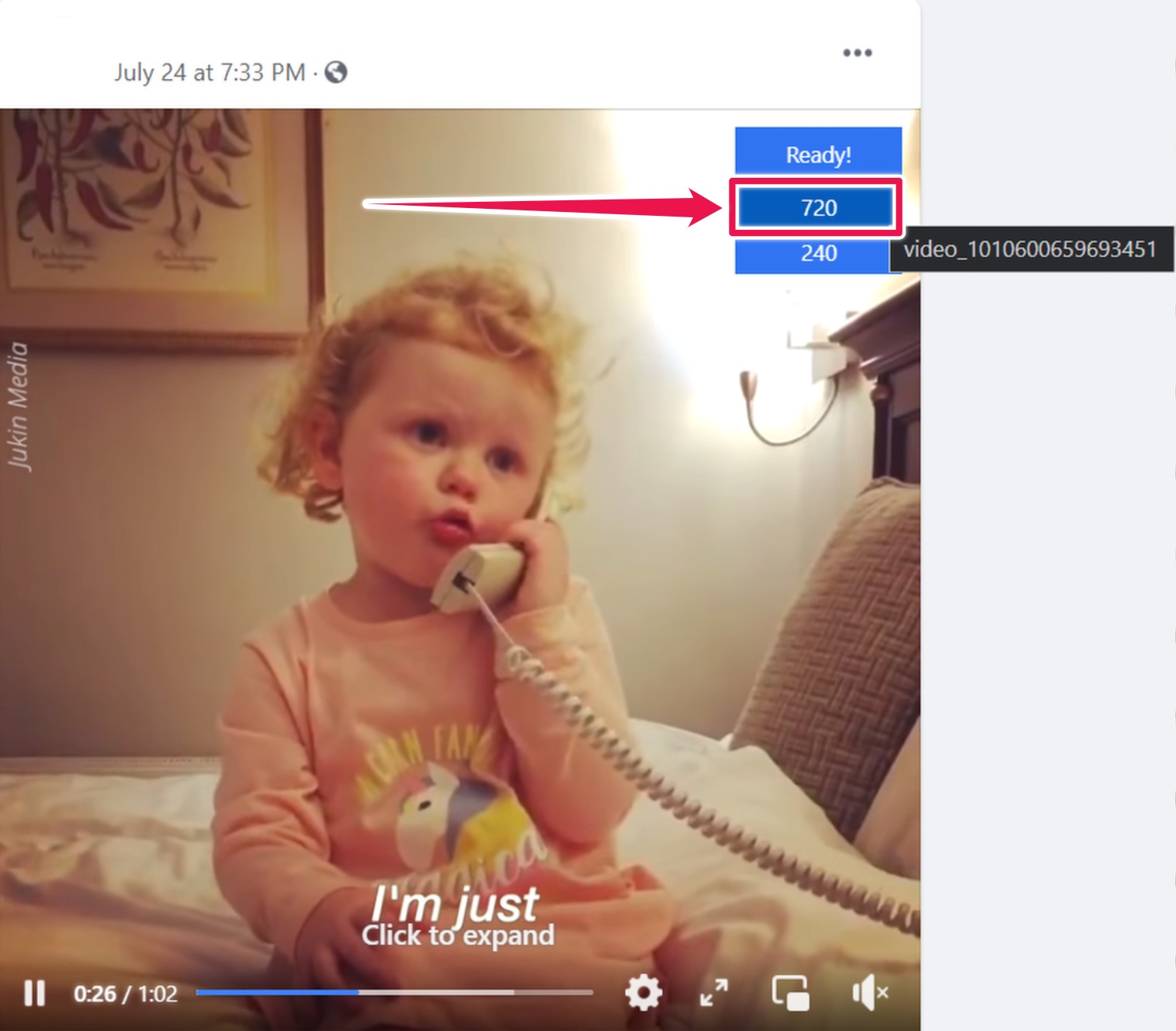 Check your downloads folder to locate your video.


---
How to Download Facebook Videos on an Android Smartphone
Visit the Play Store and search using the term "Video Downloader for Facebook". Results should include well over 20 options. Here, pick whichever you'd like to use. We've chosen the app called "Video Downloader for Facebook - Video Saver".
If you'd rather go straight to the results page, here's a link.
Most apps work the same way. To download a video, you'll need to open Facebook using your mobile browser or the Facebook app.
Next, grab the link to the video. You'll find this by tapping the Share icon. When presented with sharing options, tap on More Options, and then tap on Copy. The video URL will be added to your smartphone's clipboard for use later.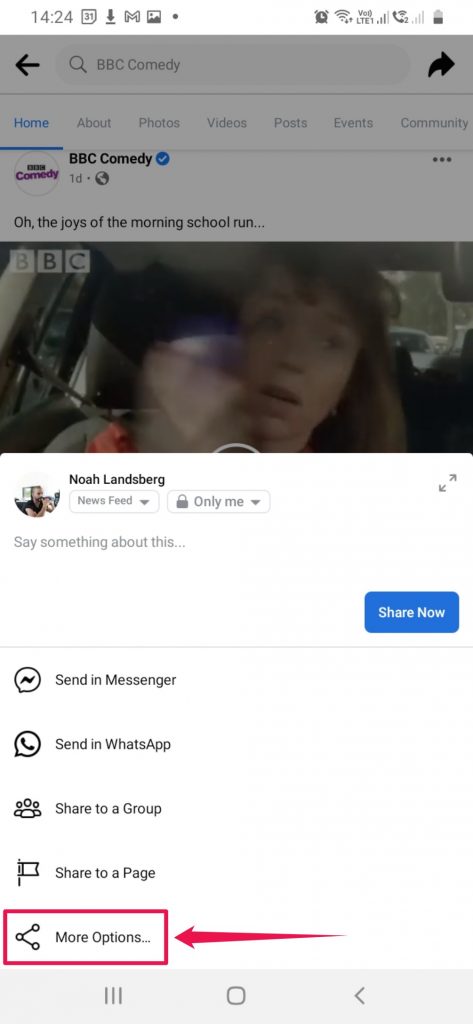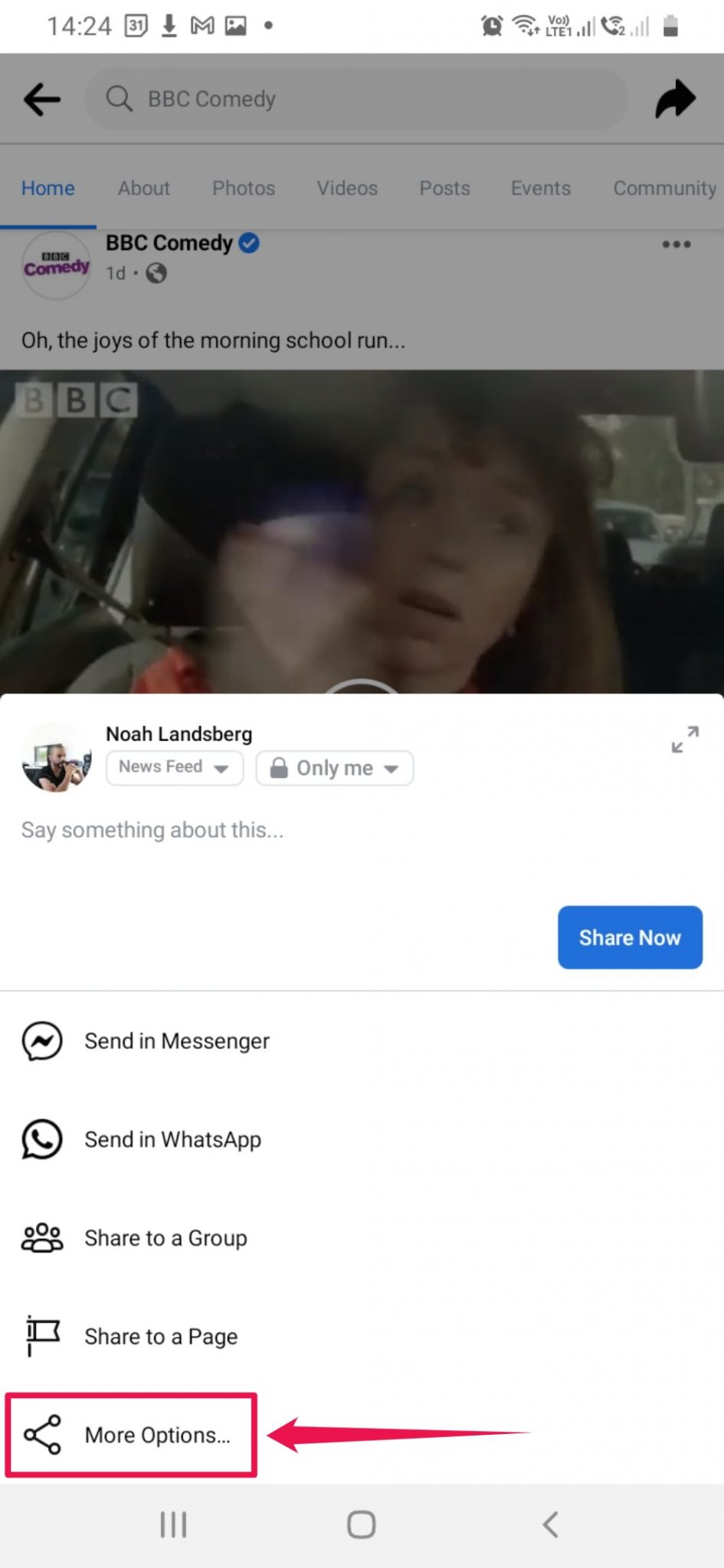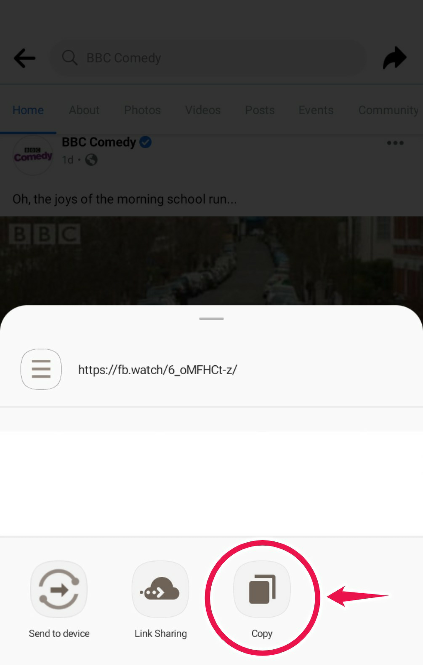 With the video URL copied, open the video downloader app. If you choose what we've opted for, you'll notice that there are a number of ads that appear. In fact, there's an ad on almost every screen. This isn't something you can avoid if you're after a free solution.
What we appreciated about this app was that it automatically recognized the Facebook video URL.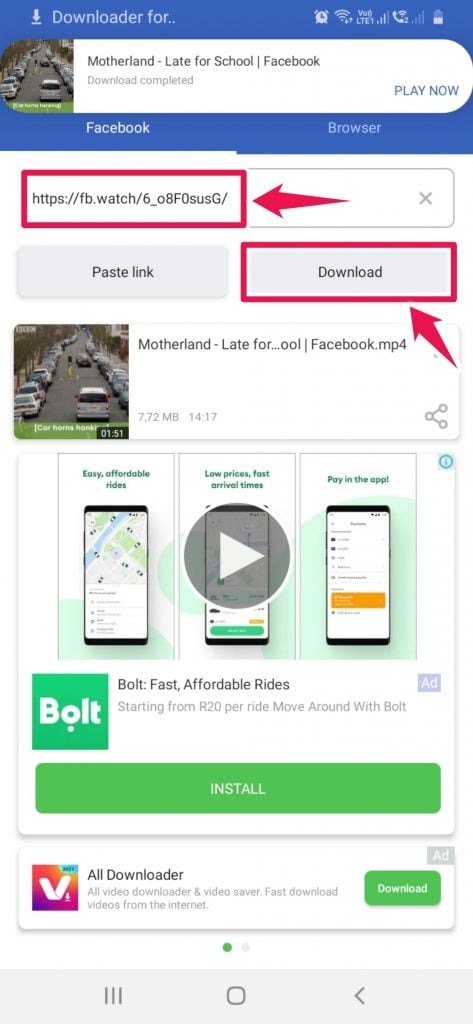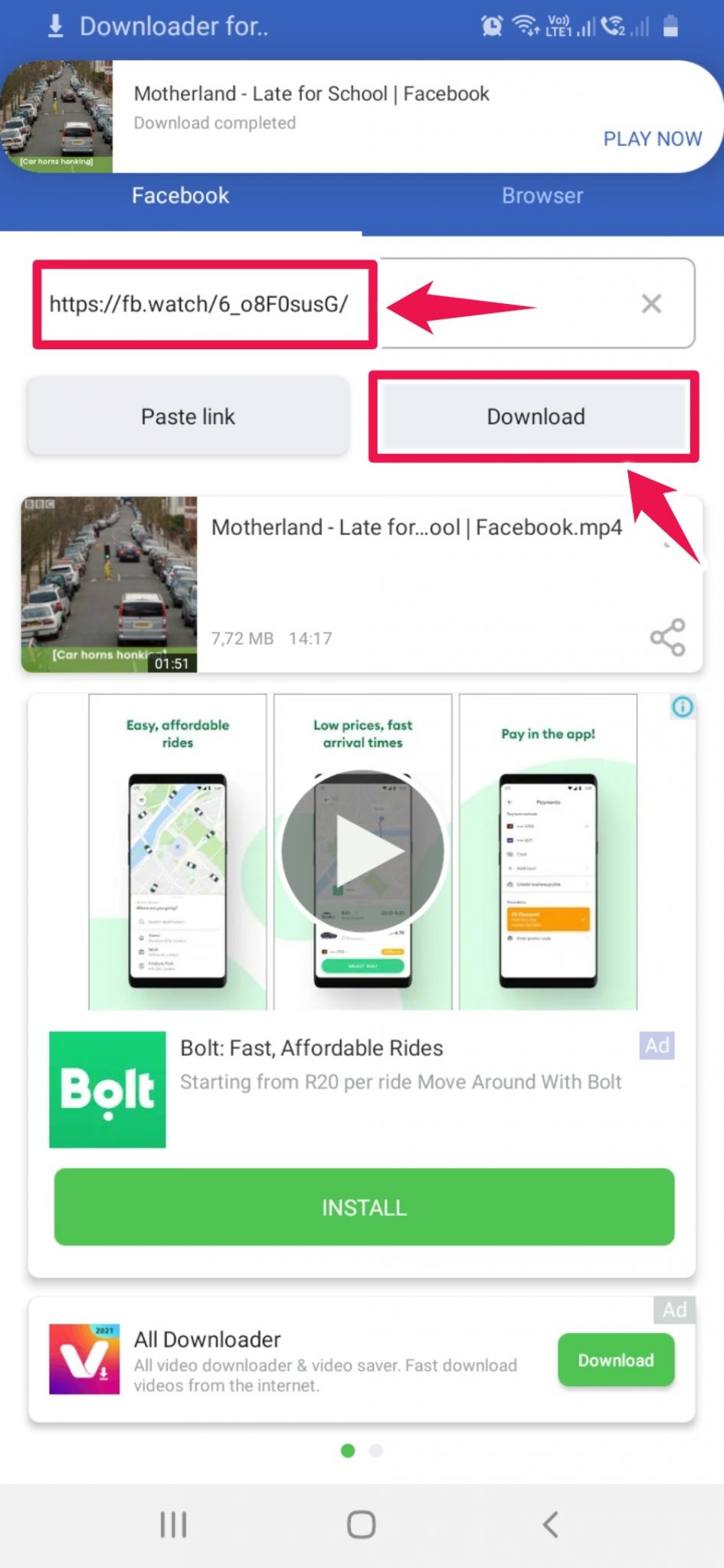 It then presents options to download the video in high definition (HD), standard definition (SD), or as an MP3. Once you've selected a format, the app automatically saves the file to your gallery.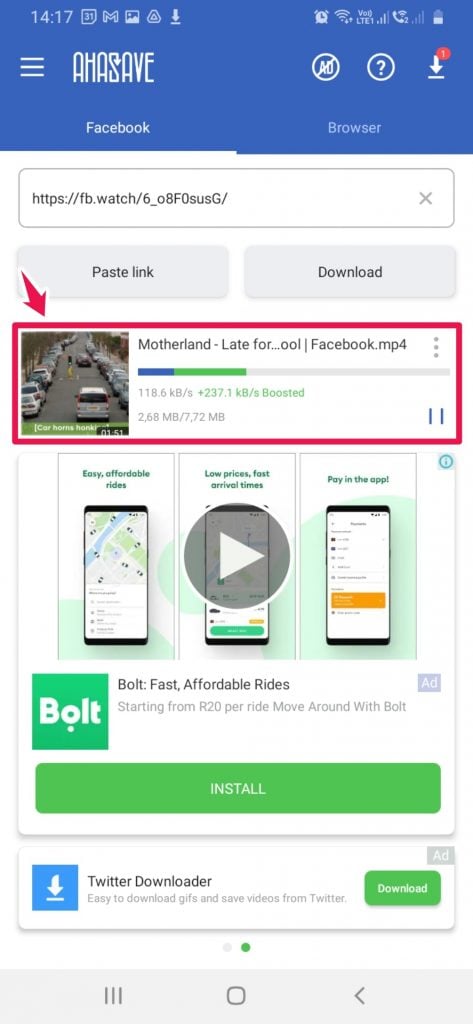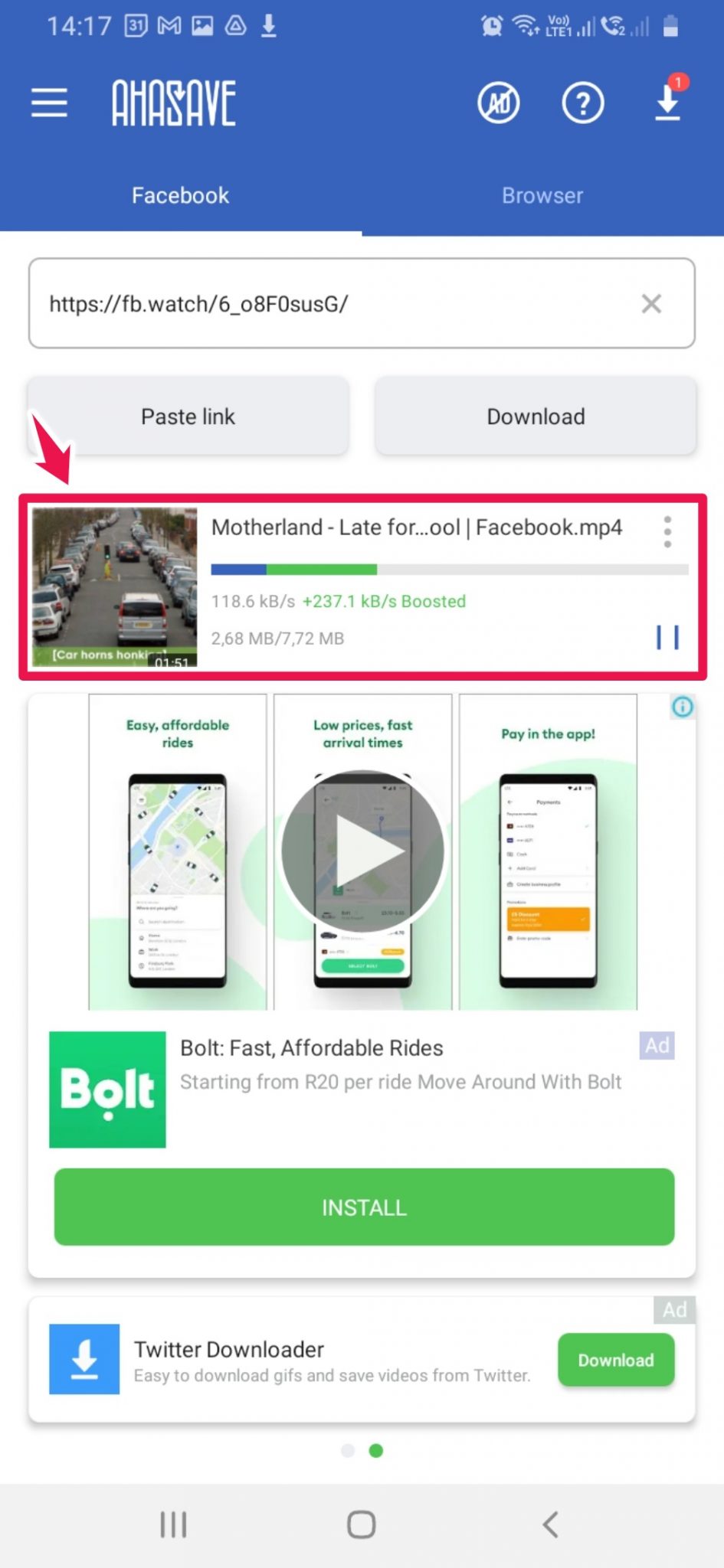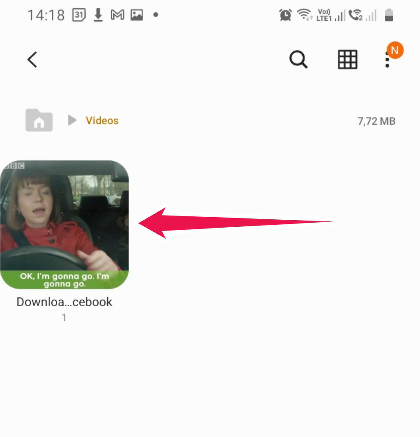 ---
How to Download Facebook Videos on an iPhone
Downloading a Facebook video on your iPhone requires a little more work. Before we get started, you'll need the help of a second app called MyMedia - File Manager. It acts as a tool for searching for and downloading Facebook videos using URLs.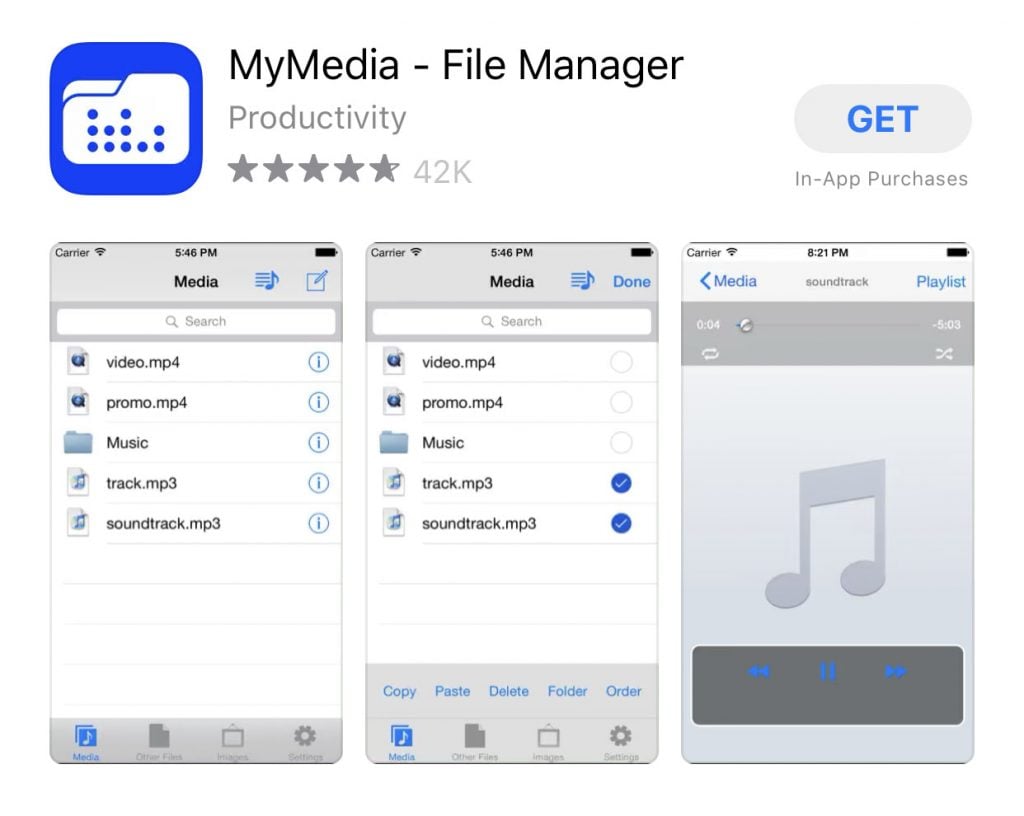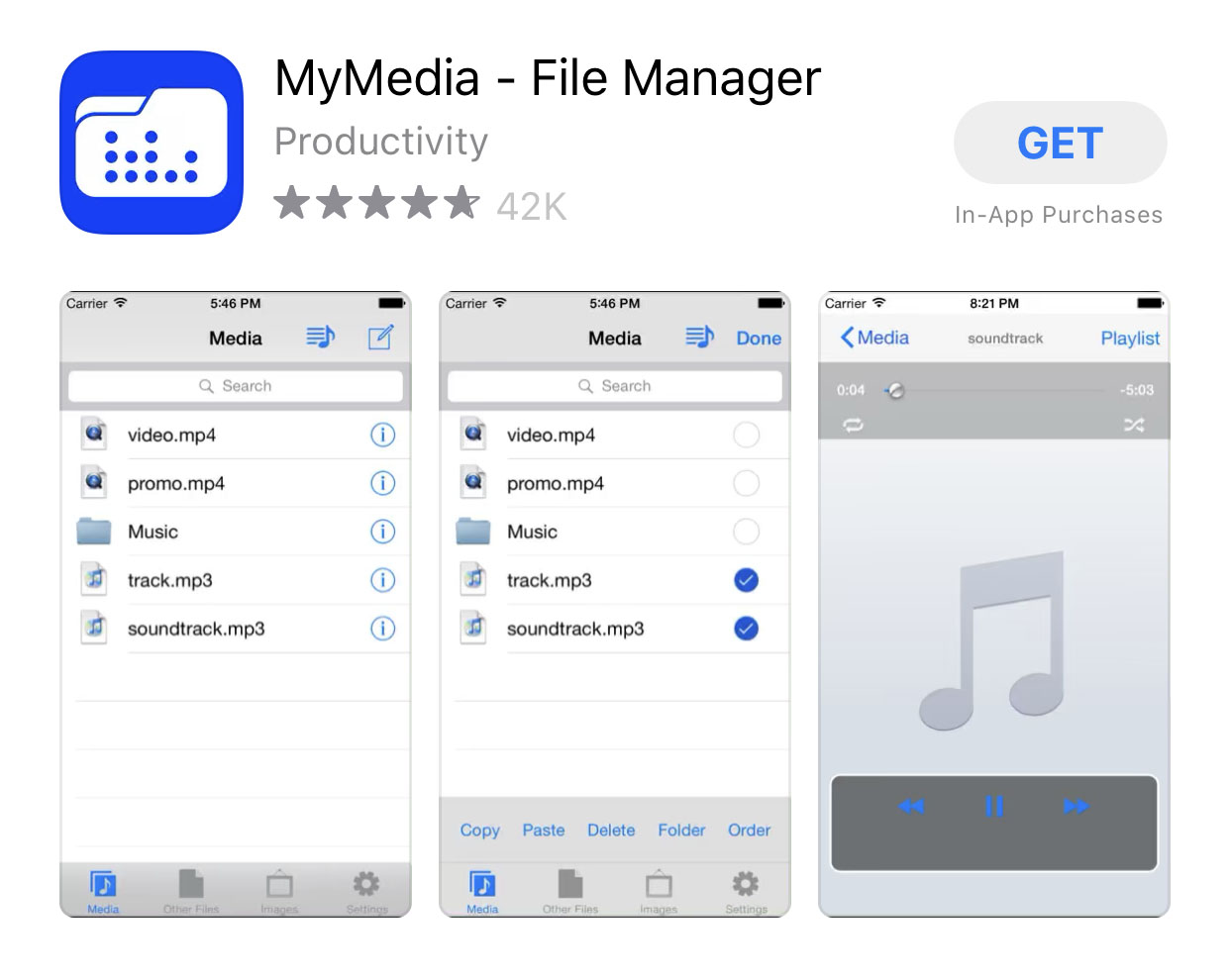 To get started, open the Facebook app. Next, find the video you're interested in and tap Share. To grab the video URL, click on the chain-link icon.
Next, open the MyMedia app and in the search bar at the top of the app, type fbdown.net and then tap Go. Paste the link you've copied into the URL bar and tap Download.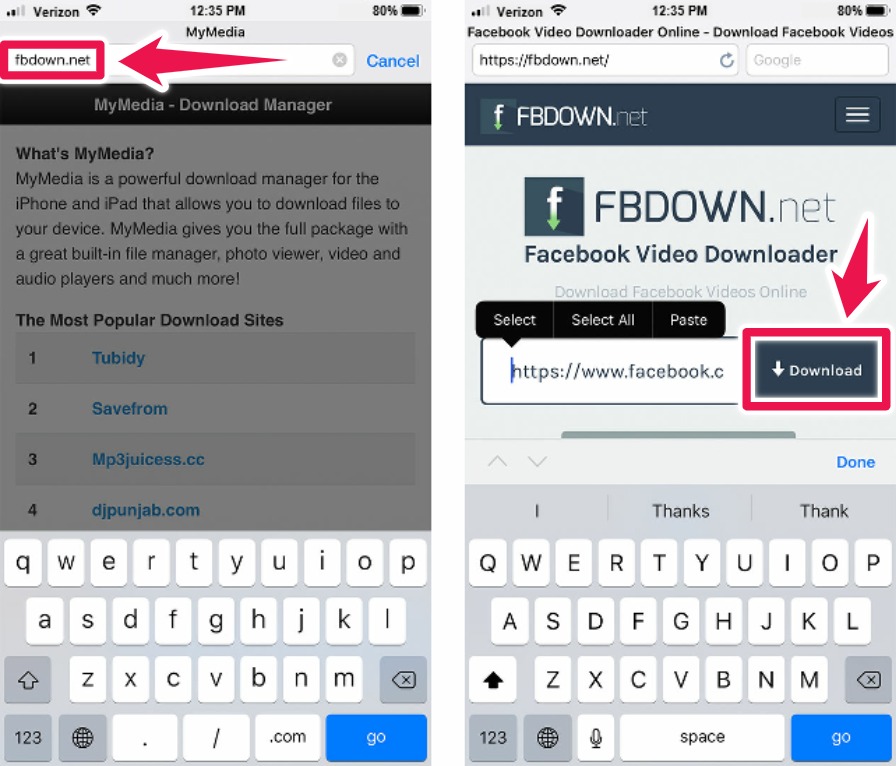 Fbdown.net will load in the app along with a page with a thumbnail image of your video. You'll also have the option to choose the quality of your video. You'll be able to choose between "Normal Quality" and "HD Quality" (We recommend HD for the best quality).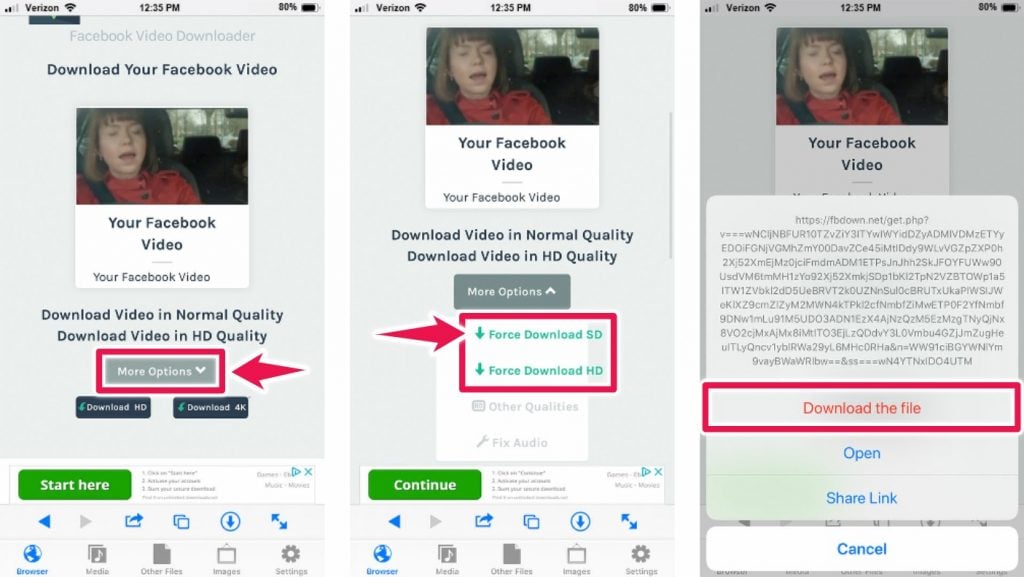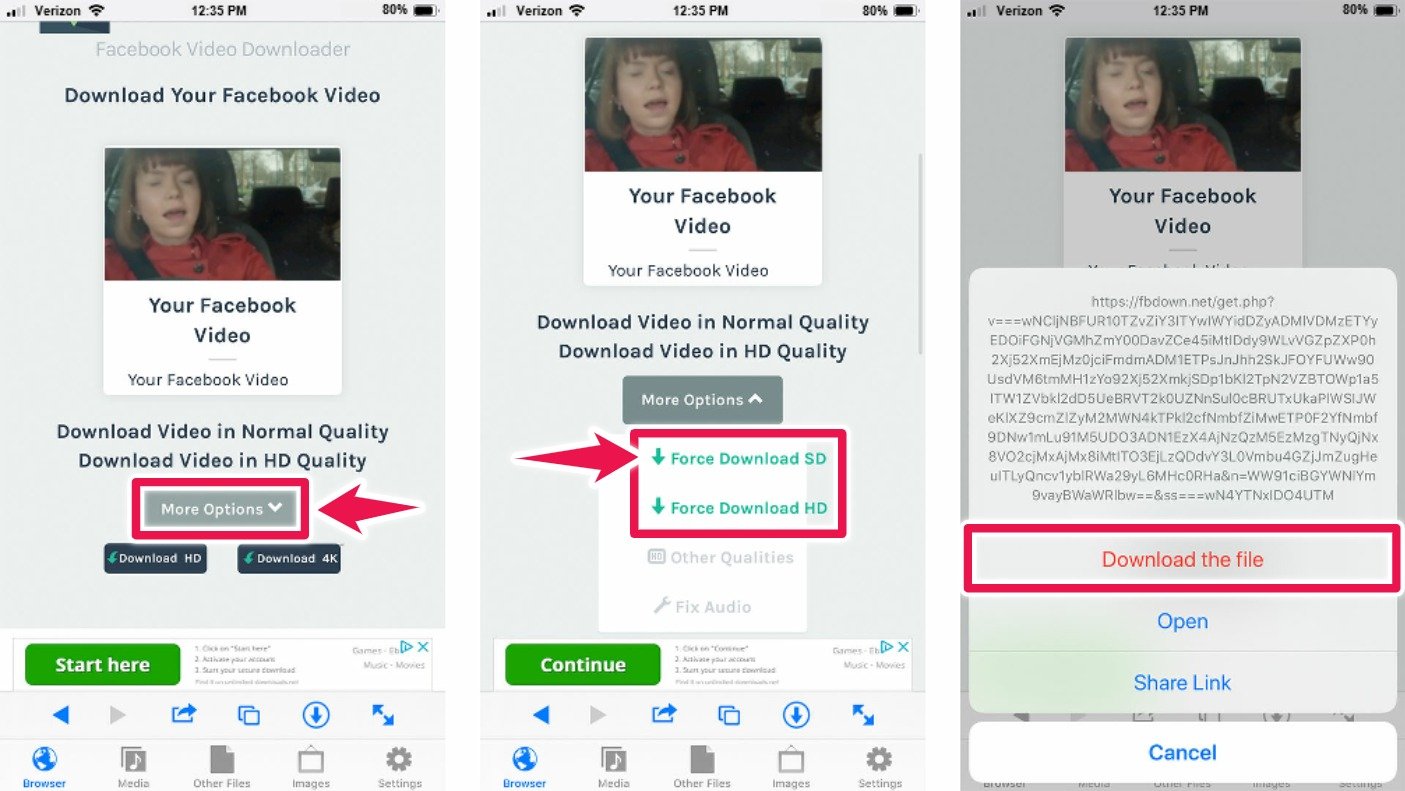 Click on the More Options button and then on the Force HD Download link. Your device will then prompt you to choose what to do next. Tap Download the file to begin the download and you'll see the file downloading along with a progress bar.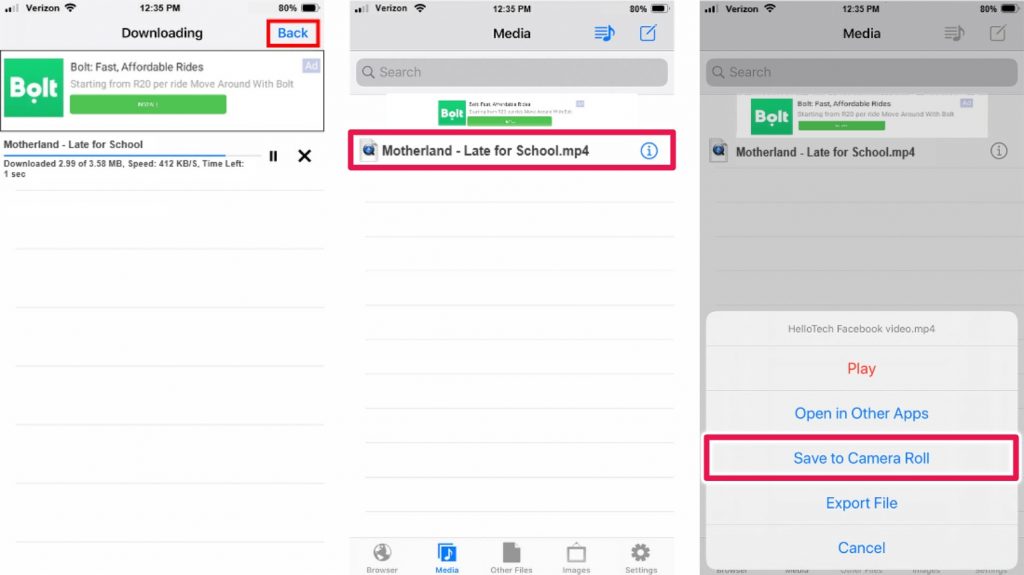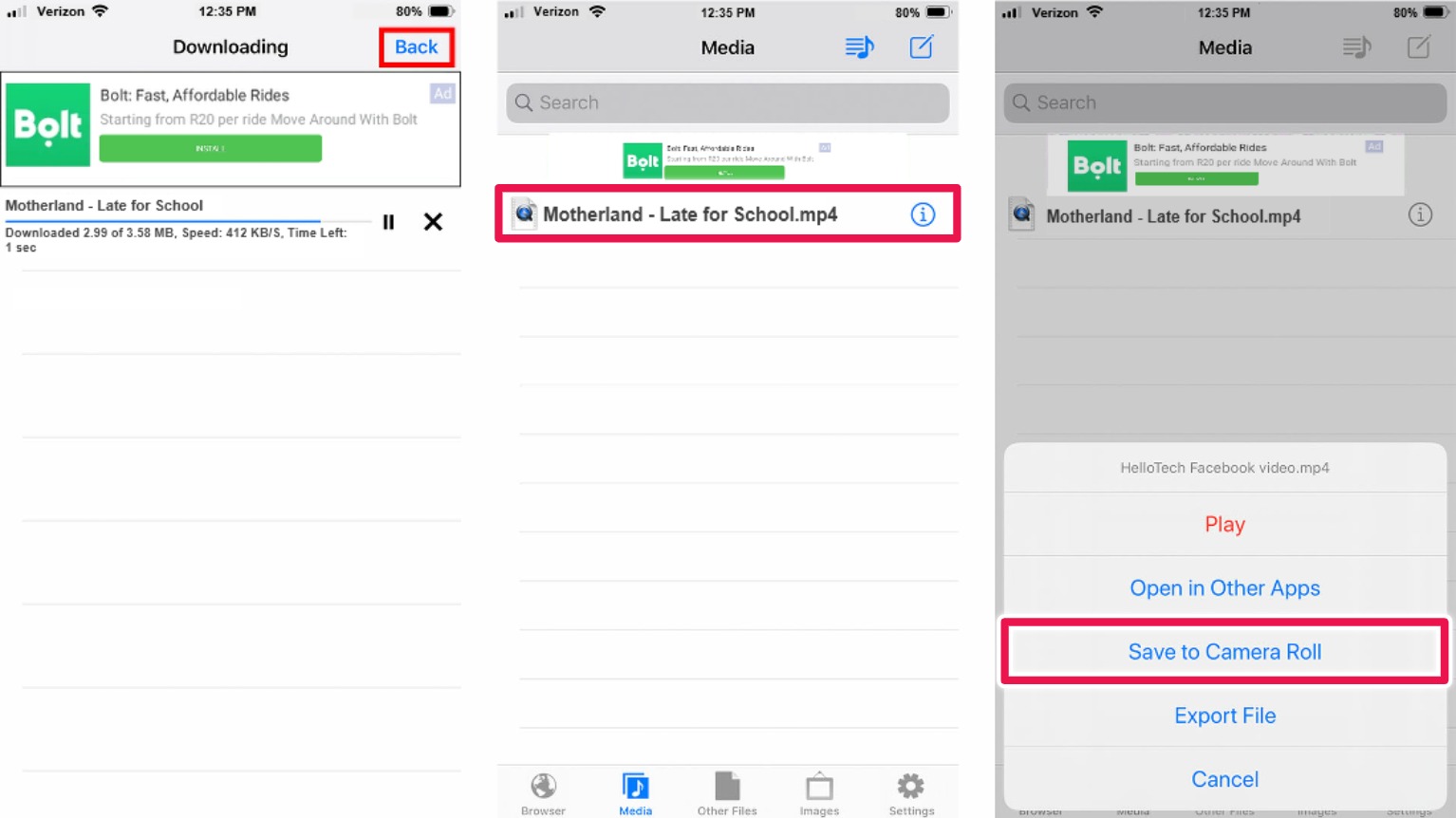 Once the video is downloaded, tap Back, tap Media (at the bottom of the app), and lastly tap Save to Camera Roll. To see your video, head over to the Photos app.
---
Wrapping up
These instructions will help you download any video from Facebook. If you have any other questions about downloading this with Facebook, be sure to check out our FAQs listed below. We touch on other areas that you may be concerned about before downloading a Facebook video.
Frequently Asked Questions
Is Downloading Facebook Videos Illegal?
No. If you download a video from Facebook to watch it later, you're good. But if you download, alter, and then upload the altered work of a creator without their permission, then you've committed a copyright infringement.
What is the Fair Use Policy?
Fair use policy is a legal principle. It was introduced to promote the freedom of expression by allowing the unlicensed use of copyright-protected work in certain circumstances. For example, it is permissible to use the work of others if done so to express criticism, comment, for news reporting, teaching, scholarship, and research.
While this is not an extensive list of what is allowed under fair use policy, it is a good indication of how it is possible to use someone's great work. For a complete breakdown of the inclusions and exclusions that fall under fair use policy, visit the US Copyright Office Fair Use Index.
Why can I no longer download videos from Facebook?
As often happens, certain features change within the Facebook app and on the desktop side. For example, just over a year ago, you were able to right-click on a video on a desktop and capture the URL for that video. You then take its URL and go to a website like the 6 listed above and download the Facebook video. That's changed.
Today, you can download the videos by following the steps mentioned in this article.
Are there instructions on how to download videos from Facebook to a computer?
Yes. This article includes two ways to develop videos from Facebook. Instructions are available for the use of your web browser and video download website and how to use Chrome browser extensions.