As far as online marketing goes, email marketing is one of the more mature methods. Yet, it is still lucrative for most businesses. According to DMA's Marketer Email Tracker 2020 (a UK publication), marketers' estimation of ROI remained strong at £35.41 for every £1 spent (equates to approximately $35.21 per $US1 spent). Therefore, email marketing must be a worthwhile investment for many businesses.
Of course, there are some costs for email marketing. However, the cost will vary from business to business, depending on the scale of your emailing ambitions. Indeed, a few email providers provide a limited free service that may be of use to startups, freelancers, and other very small businesses. This post looks at some of the costs that a typical firm will face when implementing an email marketing campaign.
---
What Will Email Marketing Cost You?:
---
Influencer Marketing Hub Tool to Determine Email Marketing Cost
The Influencer Marketing Hub has developed a tool to show you a breakdown of possible costs for a range of email marketing solutions.
How frequent do you send newsletters
New Subscribers
-
in 12 Months
Total Subscribers
-
in 12 Months
Emails Sent
-
in 12 Months
---
Typical Email Marketing Costs
The most important fact to realize is that whatever your email marketing costs you face, you are likely to earn more if you do it well. As we have established, email marketing provides an excellent rate of return for most businesses. Of course, this assumes that you do your emailing with purpose and use it to send people somewhere to earn you money.
Actual costs will vary depending on how frequently you choose to email, the email provider you select, and the level of service for which you opt. You might even decide to outsource much of the work entirely and work with an agency to write, design, and send your marketing emails.
According to WebFX, a mid-sized business can expect to spend $9 - $1,000 per month on email marketing if they self-manage their campaigns. The same company would pay $300 - $500 per month if they worked with an agency. PriceItHere believes small businesses can engage in email marketing for as little as $16 – $20 per month. If your email list nears 25,000, they can see your email marketing costs rising to $175 or more.
---
Cost of Internet Service Providers
The most obvious cost is paying for a plan with an email service provider (ESP). We have looked at quite a few ESPs in our Email Marketing platform section. While we have included general pricing comments for each ESP we cover, you will probably want to click through to individual websites for more detailed prices. Most offer a range of pricing tiers (depending on the services you require) and then adjust these rates according to the number of subscribers you have on your list. For example, ConvertKit offers three plans. The middle one of these is their Creator Plan. Prices for this plan range from $29/month (for up to 1,000 subscribers) up to $3,999/month (for up to 900,000 subscribers).
---
Creating and Running Your Email Campaigns Including Design Work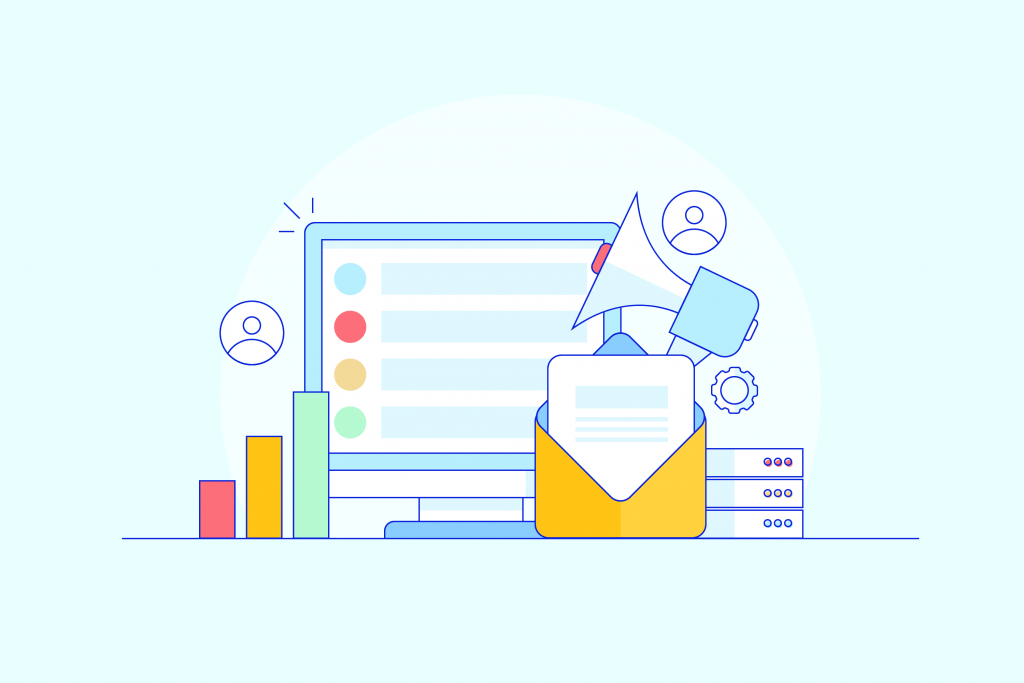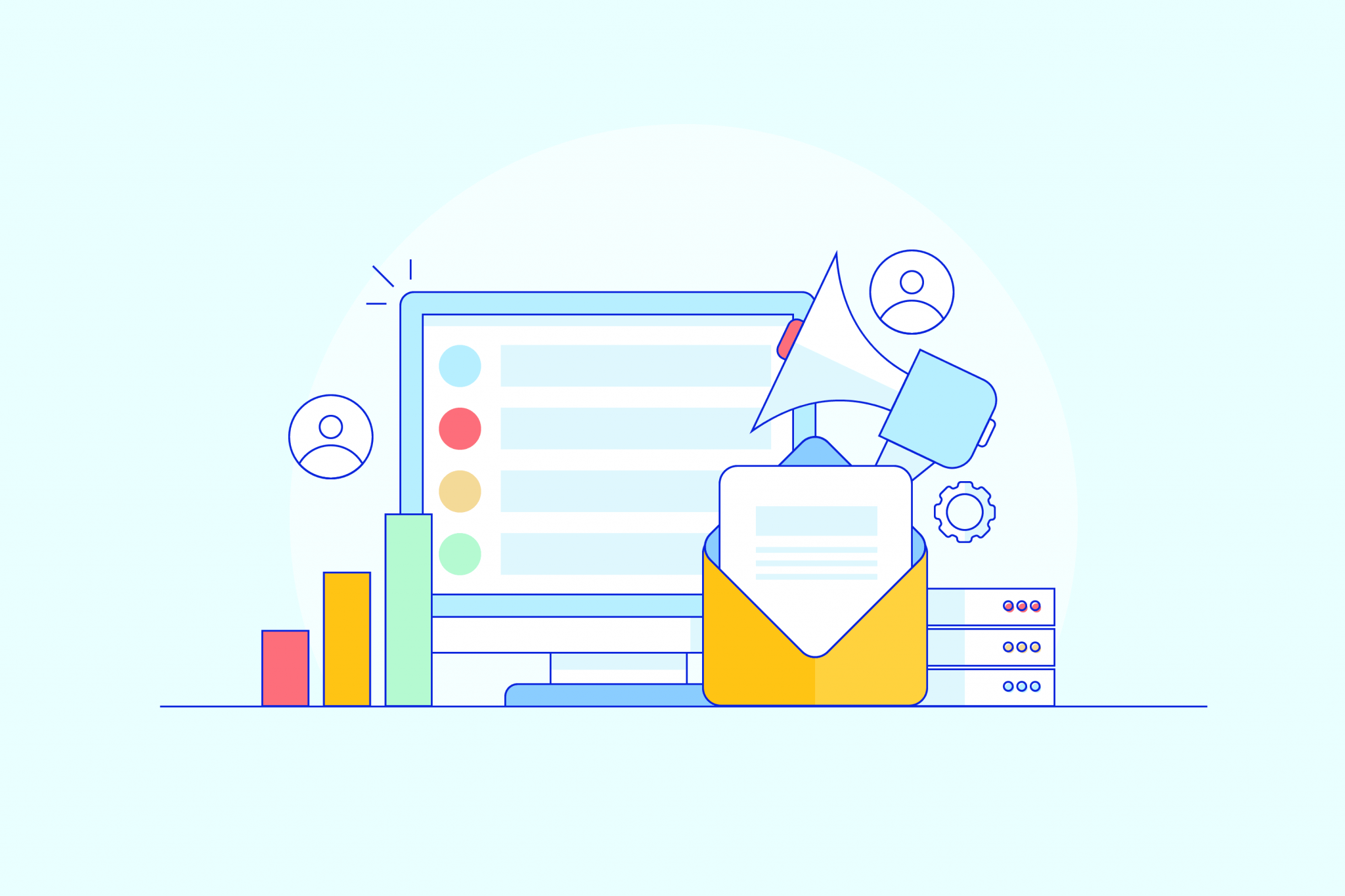 Somebody needs to set up and run your email campaigns. Unless you outsource the work (or are very small indeed), you are likely to give one of your employees this task. Depending on how much of their time they devote to this work, you should allocate a portion of their salary to your email marketing cost calculations. For example, if you hire an employee to take charge of both email and social marketing, who spends one-third of his or her time on email campaigns, you should allocate one-third of his/her salary as a cost of email marketing.
Unless you restrict yourself to using text emails alone, you will need to ensure your emails are well-designed and reflect your branding. You will also need to source photos and other images to include in your emails.
You might delegate design and imagery to the employee you have placed in charge of your email marketing. However, unless they have specialist design skills, this may limit the appearance of your emails. Many companies have an in-house designer to assist with their marketing. Although most in-house designers do more than just email marketing, you should factor some of their costs into your calculations.
---
Factors Affecting Email Marketing Costs
The Email Marketing Platform You Use
As we referred to above, there are many email marketing platforms. These all cost a different amount, and you need to compare their cost alongside the benefits they offer.
Perhaps the best-known email marketing platform is Mailchimp. However, they have recently changed their focus and now market themselves as an all-in-one marketing platform. This now complicates their pricing as you are paying for much more than just email marketing.
---
The State of Your Email List
In many ways, the most critical factor leading to successful email marketing is having a large, relevant, healthy email list. And to be successful, you need all three components of that statement. There is little point in having a large list if it isn't relevant and healthy.
One of the reasons for this is that you will want to calculate your return compared to the number of emails you send. If you pay to send emails to disinterested (or even non-existing) subscribers, you are effectively wasting email sends.
While it may have been common in the pre-internet direct marketing days to buy a list of addresses, the equivalent nowadays does not lead to successful email marketing. You need to build a healthy list organically.
While there are no short-cuts to this process (it takes time), there are things you can do to encourage the "right" people to agree to be on your email list.
Probably the most essential requirement of an email list is that people "give permission" for you to record and use their email addresses. Apart from avoiding sending emails to irrelevant people, it is a legal requirement in many jurisdictions that you have an "opt-in" list.
Make Things Easy For People
For a start, provide an easy way for people to sign up on your website. Create some combination of opt-in form, pop-up, or optimized landing page. Promote your email list across your existing channels to maximize the number of people providing you with their email address.
Give People an Incentive
Most people don't just hand out their email address willingly. They don't want you to bombard them with unsolicited emails. Therefore, you need to give them a reason to provide you with their email addresses. You could offer them something in return for their address. We call this a Lead Magnet. Common types of lead magnets include:
Cheat sheets

Checklists

Templates

Resource lists

Video tutorials

"Break It Down" email series

Case studies

Toolkits

Blueprints

Manifestos

eBooks
There are still legitimate ways you can speed up the collection of email addresses. One way is to use a service like OptinMonster to create forms to collect email addresses for your website. OptinMonster helps you combine email capture forms with advanced targeting and behavior automation to boost conversions and dramatically grow your email list. OptinMonster costs between $9 and $49/month, depending on the pricing tier you select.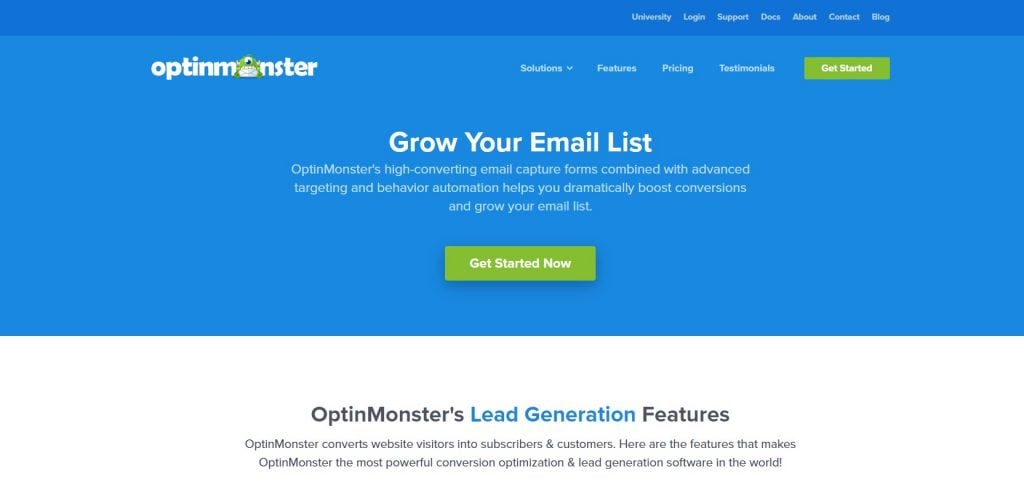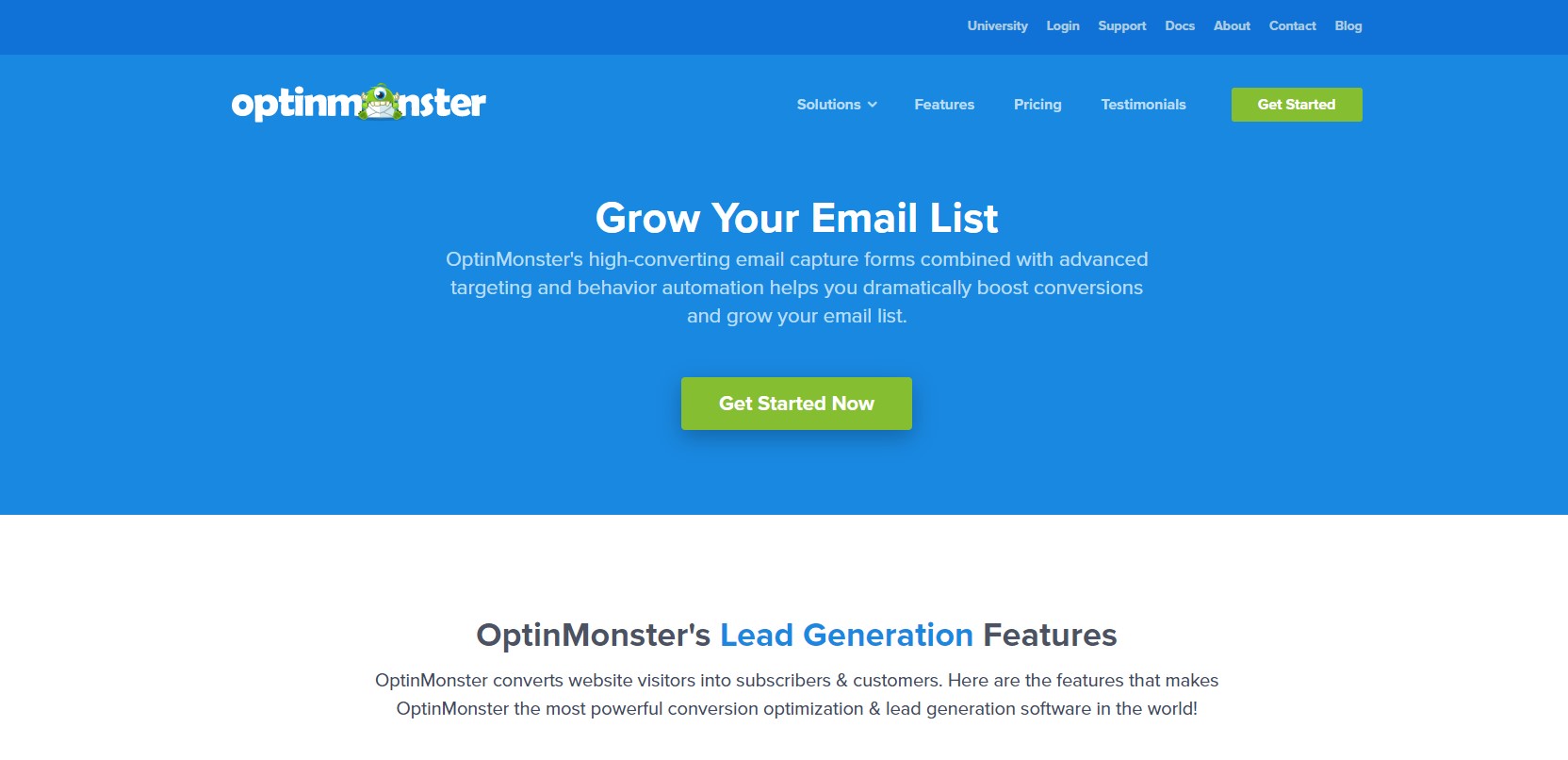 ---
The Frequency of Your Emails
Obviously, the more emails you send, the more expensive your email marketing will be. If you intend to send weekly newsletters to your clients, it will likely cost you more than if you opt just to send a monthly communication. Likewise, sending emails to an extensive list daily could quickly become expensive.
---
The Complexity of Your Emails
The more complicated your email campaign, the more time you will need to devote to creating and managing your emails, and the more it will cost. It will take time to set up a long and intricate drip campaign to new subscribers, for instance. On the other hand, a regular newsletter might not take that long to create, particularly if you use a consistent HTML template for each edition and adapt content from your website.
The more time you (or an employee) devote to designing and creating each email, the more your campaign costs you. You might pay extra to a designer to make a few quality templates for you, but it will quickly pay off if you don't have to pay a designer for each email you send.
Likewise, you will probably opt for a more expensive pricing tier with your email service provider if you want in-depth analytics and frequent A/B testing. Of course, having these may well pay for themselves by improving the effectiveness of each email you send and help you better meet the goals of your email campaigns.
---
Typical Costs of Using an Agency
As we indicated above, it will typically cost $300 - $500 per month if you choose to delegate your email marketing to an agency. Many agencies charge out at a rate approaching $200 per hour. If you are a large business or enterprise, then this is probably money well spent. You can usually afford this level of expense and are likely to have high-level email marketing needs. Your mailing list will be gigantic, and you expect every email that goes out under your name to look professional.
The agencies that specialize in this work know they can charge at this level because they generally get results. However, you need some economies of scale to make this worthwhile. Small businesses just beginning their first email marketing campaigns don't usually use agencies for this work. If you don't have a big enough email list, you will be unable to make a sufficient return from email marketing to justify its cost.