Surveys can be a powerful way to engage your audience and collect feedback from customers. Providing your employees or your customers with a voice and input into the decision making process can be a great way to engage them. The channels you use to do so matter more than you think, too.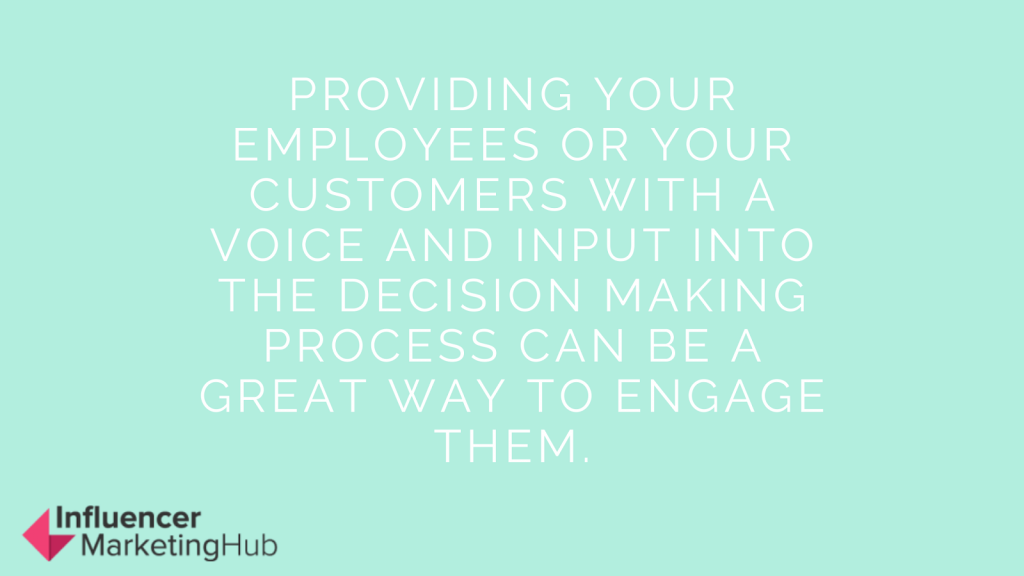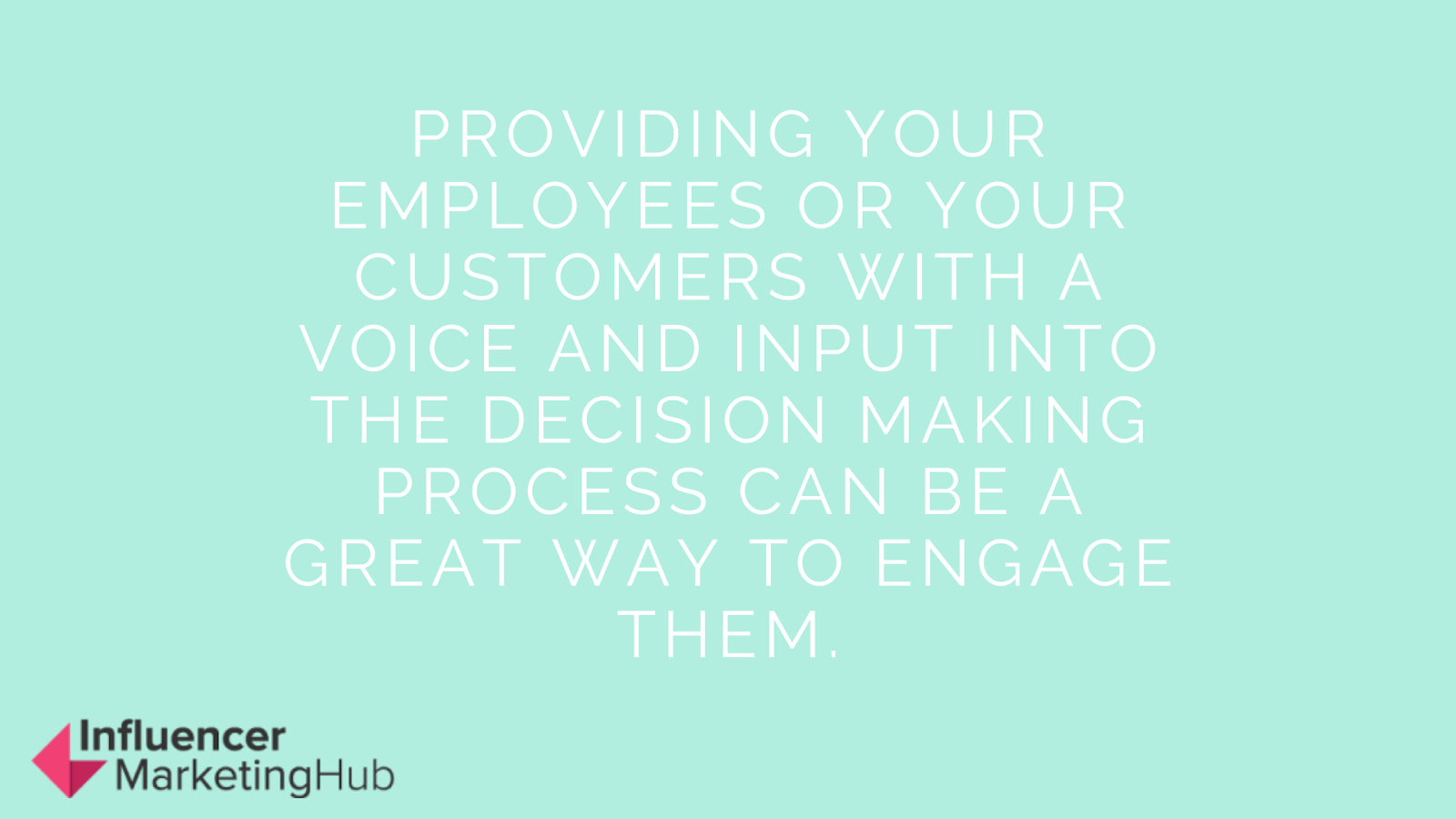 Feedback can be an important way to improve your customer experience, or your employee retention. Using online surveys can be one of the best ways to get that valuable feedback on new products, specific services, different business experiences, and more. Online surveys use structured questions to gather intel from customers, prospects, employees and more.
Online surveys can come in a variety of different formats and lengths. Some surveys will be multiple choice, while others might have yes or no answers. Other surveys will have a fill-in-the-blank spot, while other surveys may have a combination of all these questions.
Before you start to embrace the power of the online survey, you need to learn just how to build an engaging survey - and find the right tool to help you out. That's where we come in. Read on to learn exactly how to build a survey and the right tools to help.
---
How to Create a Survey (That People Won't Ignore):
---
How to Create a Survey (That People Won't Ignore)
A survey tool is a type of digital software that lets you make surveys, send them to people, and then collect answers. As a result, you have plenty of data to analyze from customers or employees or even family members. The data can be powerful, too - it shows you just what people think and feel about certain products, services, and experiences. You can learn more about what you are doing right, and what you're doing wrong.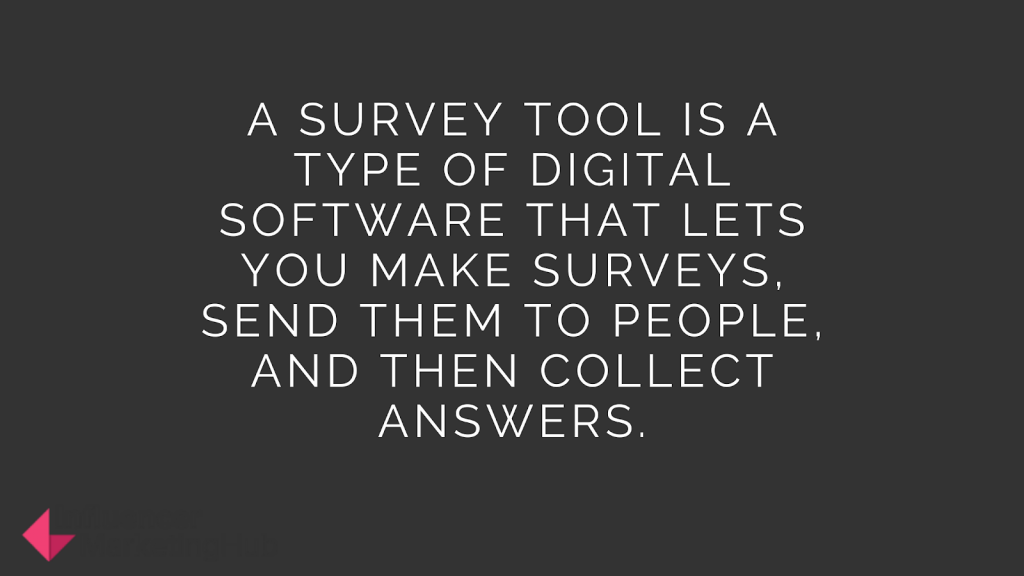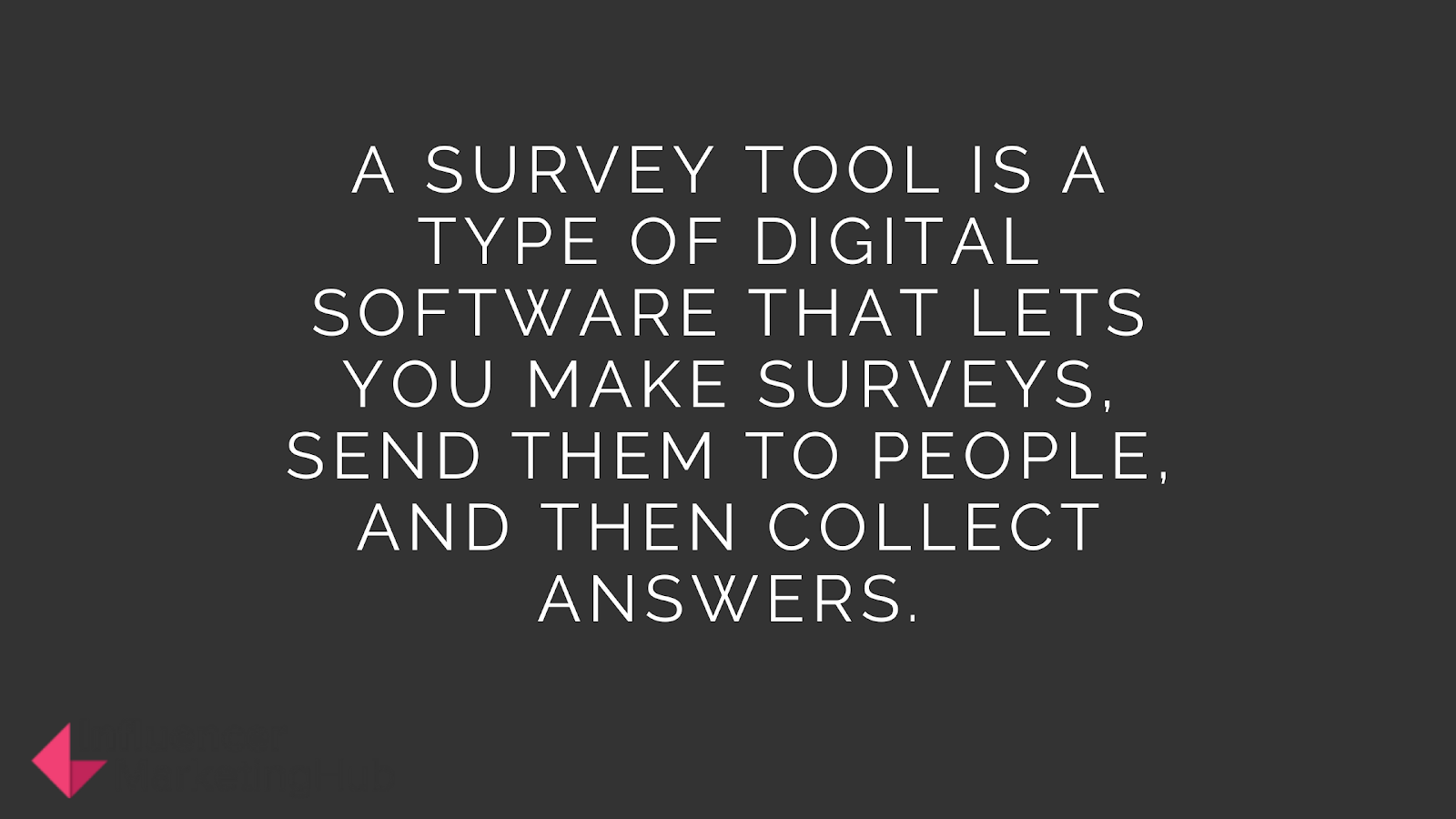 Many survey tools will come with templates or sample questions to help you get started. Plus, these tools also help you incorporate your surveys into your website or your email. These survey tools will help you get started, and with the right survey tool, you can create a seamless process. But before you can look into tools, you need to consider how exactly to create a perfect survey - so you know which tools work best for you.
Before writing your survey, start off by asking yourself these questions:
Who is the audience for my survey?

Who else will see this survey, and who will be using the responses?

What collective intelligence am I looking to gain?

What decisions do I want to make after this survey?
Having a clear understanding of why you want to make the survey in the first place is perhaps the most important step in the process. Once you understand why you are making the survey, and what you want out of it, you can move on to using the following techniques to build your survey:
Put your respondents at ease right from the start of your survey

Make your questions straightforward and easy to understand

If you feel questions may lead to a misunderstanding, address it right away

Make sure the questions are relevant to your respondents

Avoid asking yes or no questions: they don't provide as much clarity.

Avoid confusing or vague questions

Asking the same questions over time in different ways

Minimize the number of questions you ask your respondents so they don't feel fatigued
---
Simple Tips to Make an Engaging Survey
Writing a survey can be daunting. There are so many choices, and so many different ways to write the survey, so following certain rules and guidelines can make it much easier to write an engaging survey. Use these 10 easy tips to write your best possible survey.
Ease into the survey

: When you're making a survey, your first few questions matter a lot. You don't want to scare people away, so don't start with personal questions or sensitive questions.

Use formatting

: Formatting will help pace your respondents through the survey and ensure everything looks good. It's important to group questions together to keep your survey focused. Don't forget about page breaks, titles for different sections, and instructions to respondents as well.

Keep it short

: Respondents will feel worn out by too many questions. Try and keep the number of questions short.

Rephrase and reask

: One of the most important tips is to ask the same question often. Many good surveys will rephrase the same question in the same survey - or even in different surveys, to determine opinions. It's a great way to tell just how attitudes change over time, too.

Be Specific

: Survey questions that are too vague, or offer up too much uncertainty, aren't a good way to get answers. Multi-part questions and vague questions can confuse your respondents. Instead, focus each question on a specific idea.

Don't use yes or no questions

: On that same note, try and avoid yes or no questions. These types of questions don't capture the complexities of different people's opinions.

Make sure to clarify

: If you think something can be interpreted in a different way than you intend, make sure to clarify.

Don't use a matrix

: a matrix will only confuse a respondent and make sure they can't actually focus on the question you are asking.

Make sure it's relevant

: Respondents should ideally only be seeing questions that are relevant to them.

Use numbers instead of words

: Use phrases like "slightly likely" or "not likely at all" when creating answer choices, instead of numbers. These are easier for people to understand, according to studies.
---
What Do You Need in a Survey Tool?
Many survey tools will offer similar baseline resources, like templates for surveys to make the process easier. However, you'll want to consider some advanced features and perks to make your survey stand out, including:
Ease of use

: make sure you can use the platform easily, and create new questions easily. That includes a big variety of question and answer formats, like scales, multiple choice options, and more. Some places will offer a library bank, too, with sample questions.

Anonymous features

: Some sites will allow you to make the respondents anonymous.

Branding options

: if branding is important to you, make sure to pick an option that allows you to customize the look of your survey. That means options to add you logo, your company name, and more. A custom survey URL is a big perk, too.

More advanced features

: With surveys, data is everything. You may want to look for a provider with required questions and response validation, plus randomization.

Survey respondents

: If you don't have a set audience, some survey sites will help find a high-quality, targeted audience (for a price).
---
The 6 Best Tools to Help You Build Engaging Surveys
Now that you know what you're looking for, take a look at some of the best tools on the market to help you build the perfect survey.
SurveyMonkey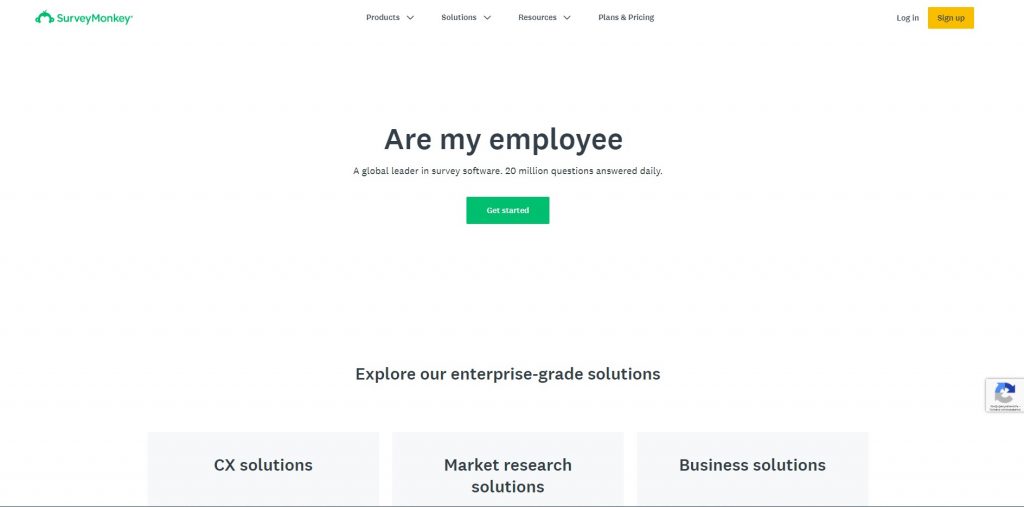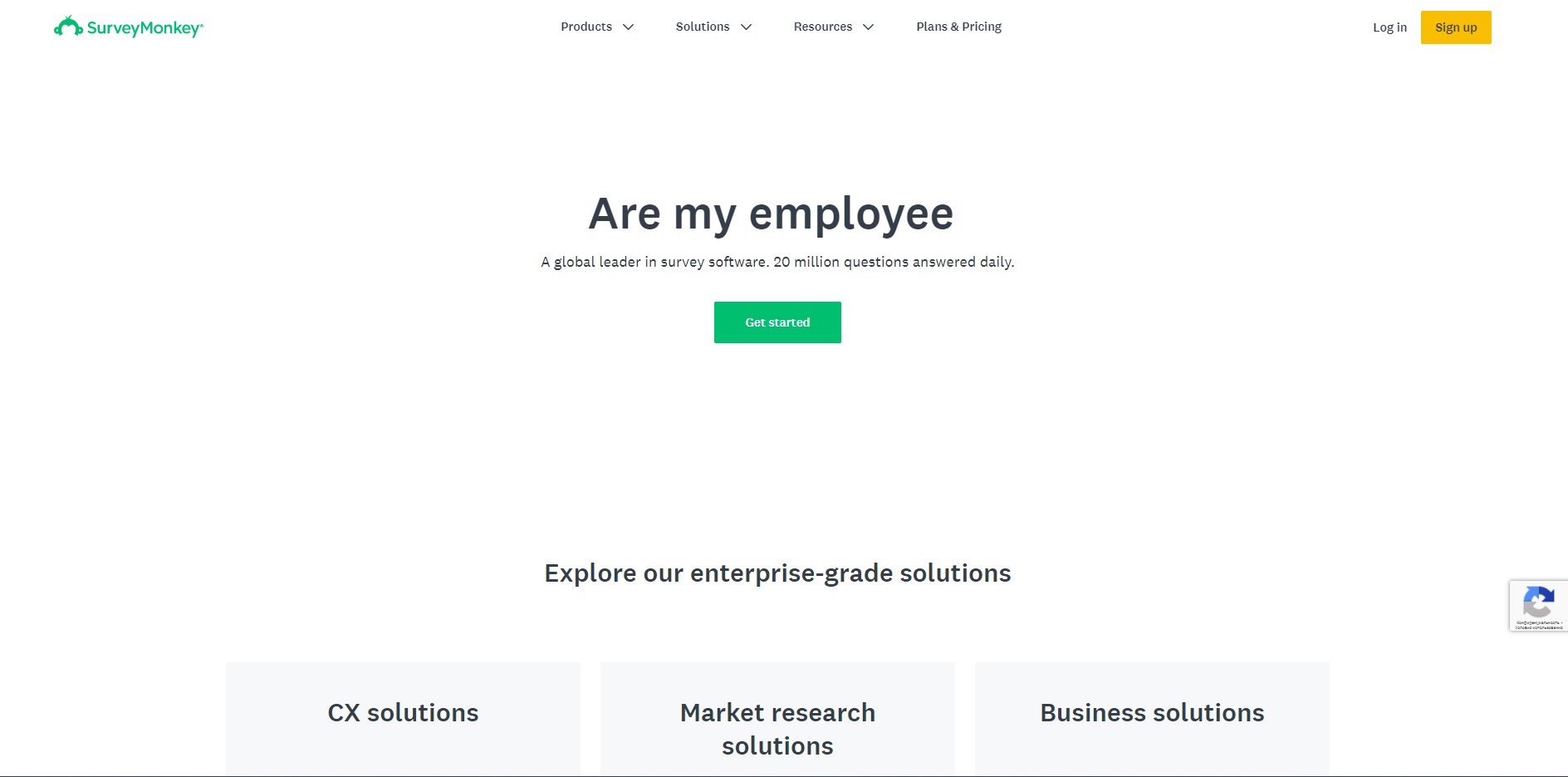 SurveyMonkey is one of the most popular online survey options and has become a top choice for many. This platform is extremely easy to use and allows you to customize your survey in a number of different ways, from audience segmentation to randomization and branding. Plus, you can embed surveys on your site with several branding options. SurveyMonkey has plenty of templates, too.
The free version of SurveyMonkey gives you 10 questions with up to 100 respondents, using 13 different question types. The free version does not let you export data. Paid versions start at $25 a month.
---
Google Forms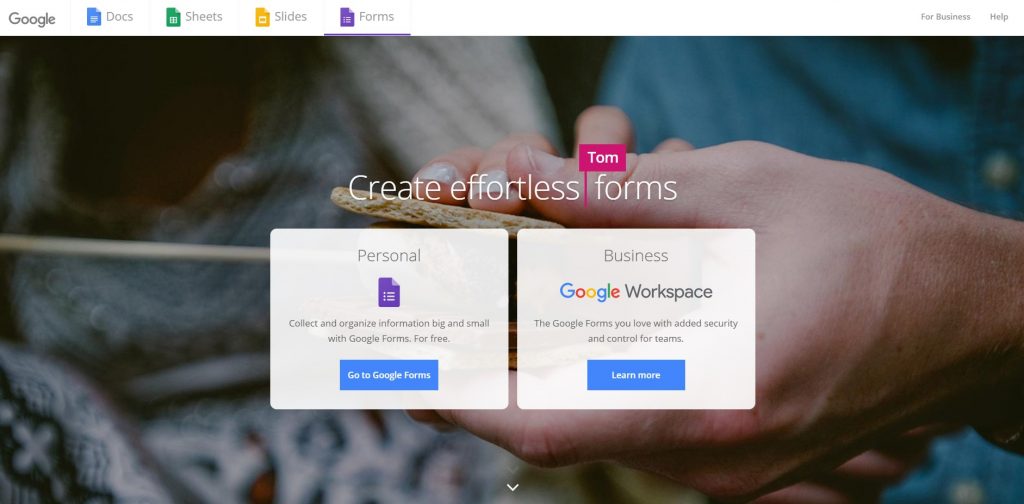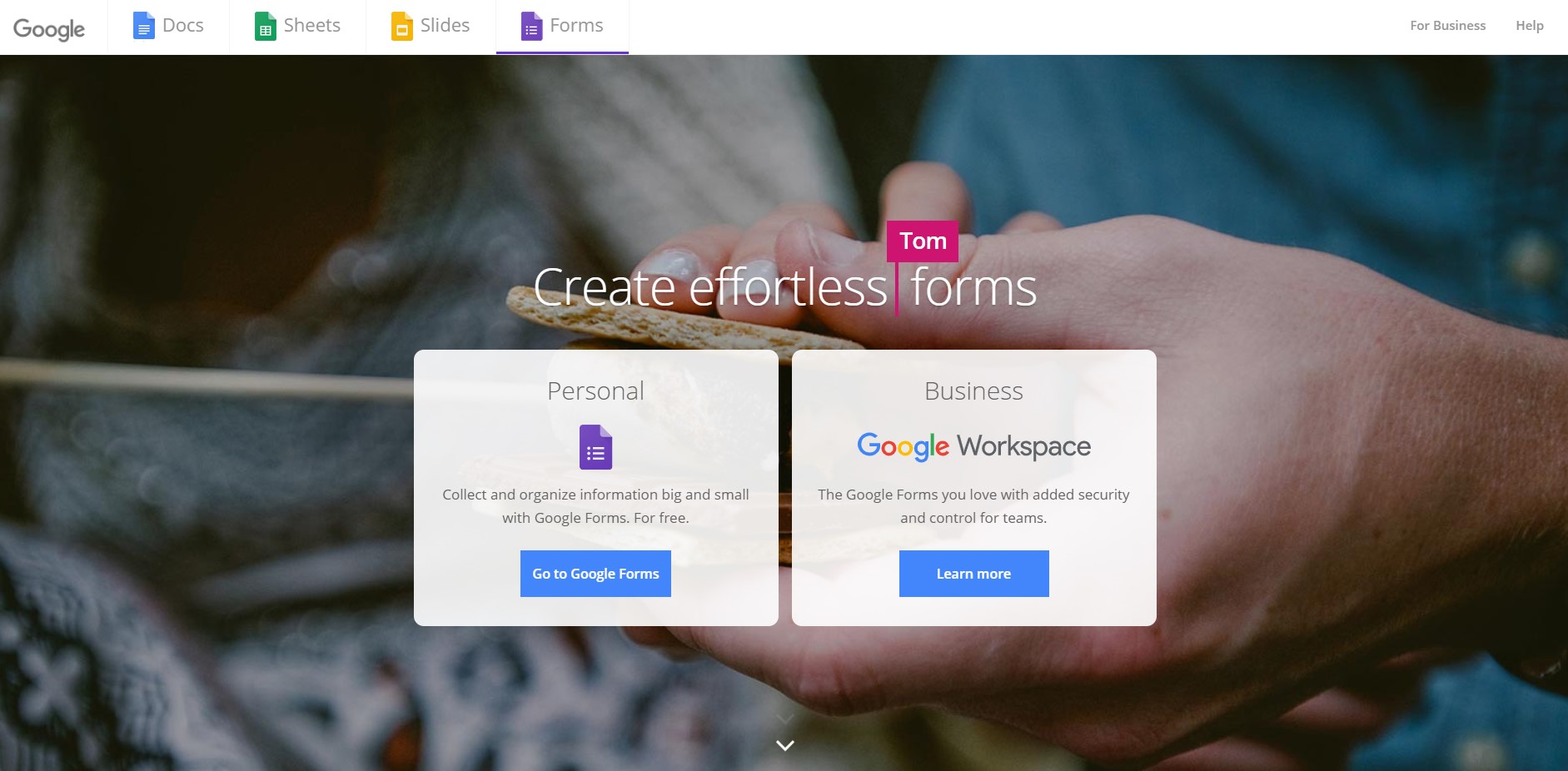 Google Forms is another popular option for online surveys - and chances are, you've filled out a Google Forms survey before. This platform offers users a complete suite of tools to help you build the perfect survey, and their suite is one of the best free options available online. Your surveys can be custom designed to meet your needs, and the data will automatically be exported into a Google Sheets for optimal analysis.
When using Google Forms, you can create an unlimited number of surveys with unlimited questions and unlimited responses. This is one of the few options online with complete functionality with no paid premium plan for advanced features.
---
CrowdSignal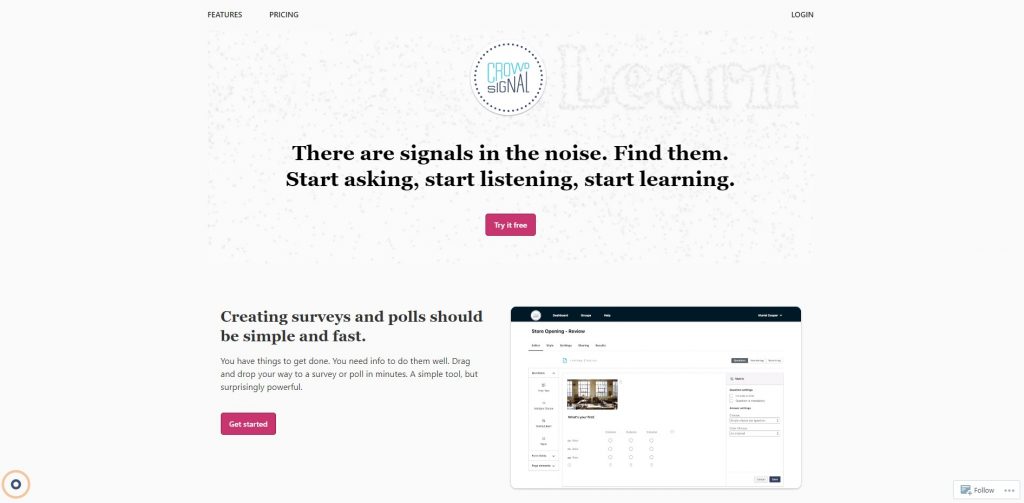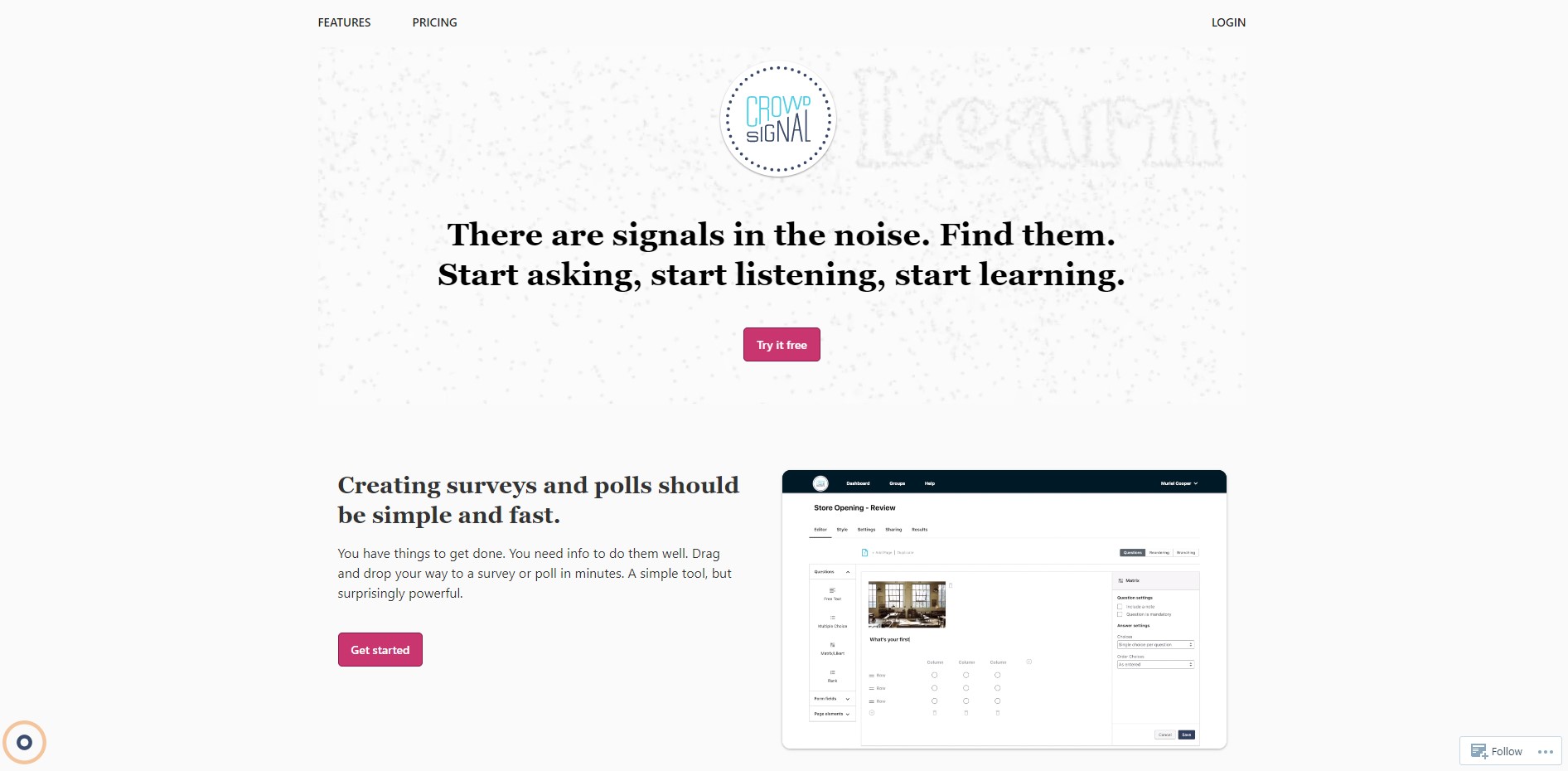 CrowdSignal has a free version and a paid premium version, though for many casual users, the free version will offer plenty of perks. With free unlimited surveys, unlimited questions, and unlimited responses, CrowdSignal has plenty of options for the casual user. The program also offers WordPress integration for many business owners.
If you need further features, you can unlock them with one of the paid plans, which start at $17 a month. The paid plans offer branding options, custom CSS options, data export options, and email support access.
---
SurveyNuts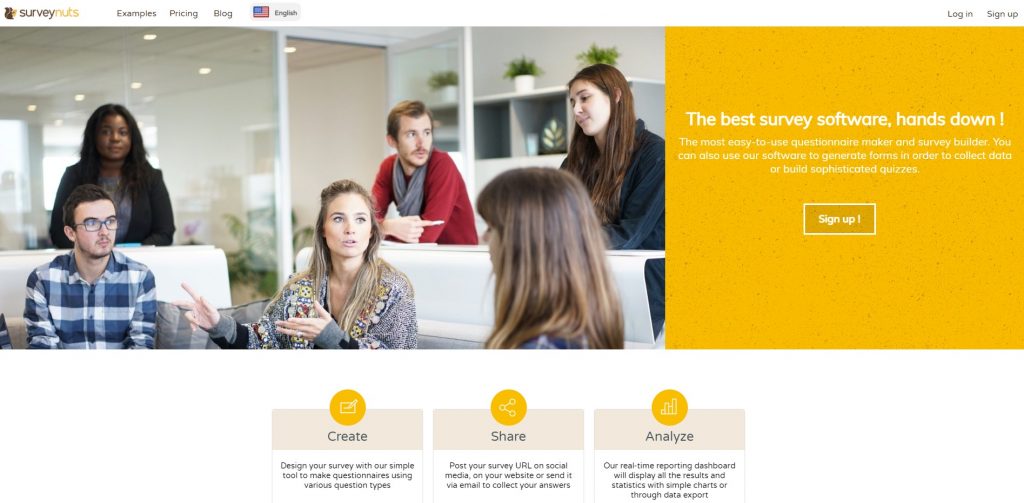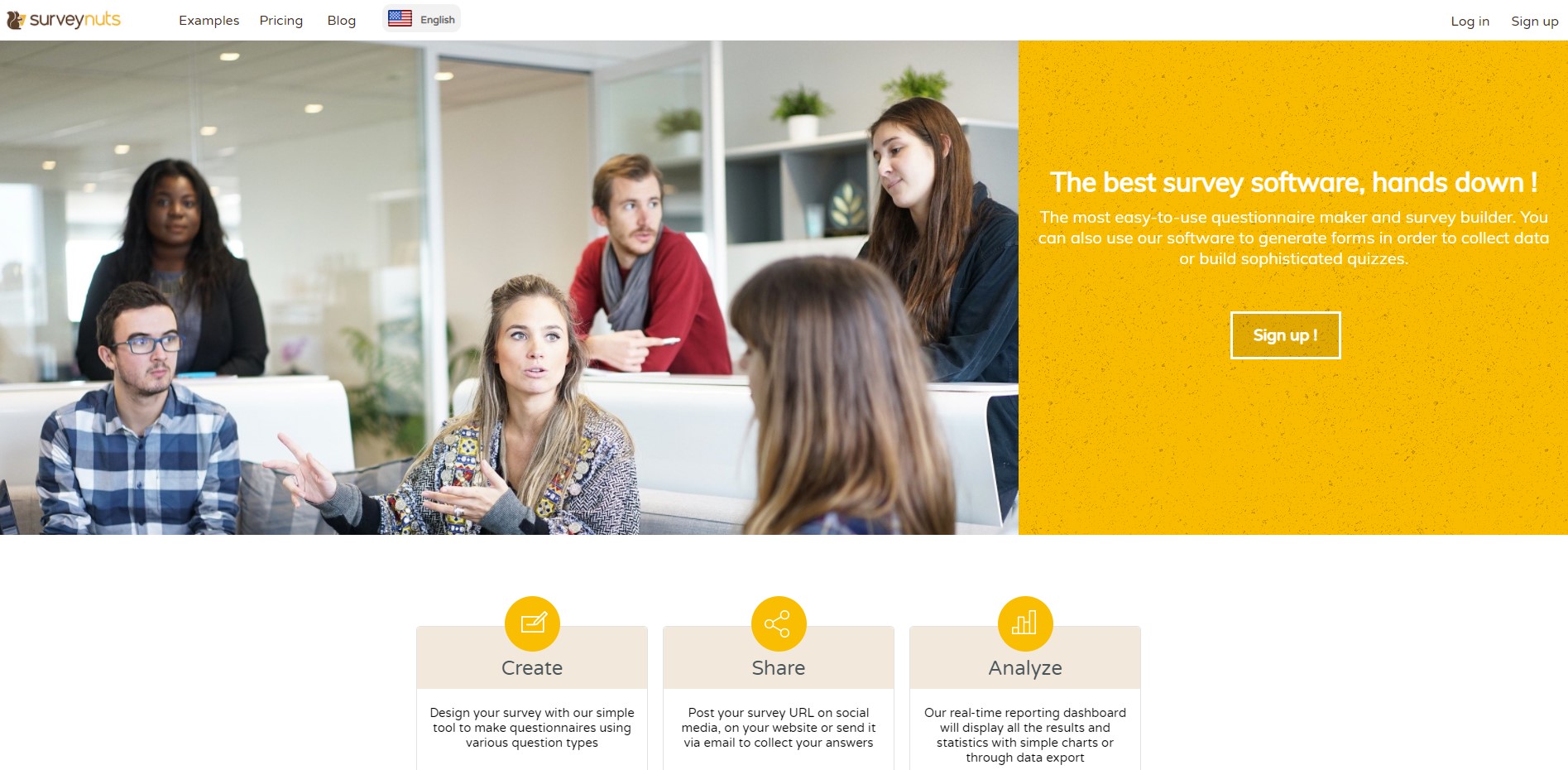 SurveyNuts lets you make surveys as quickly and easily as possible, without an account, directly on their homepage. Their free version has a limit of 10 questions with 100 responses, but it doesn't offer customized surveys or it doesn't offer the ability to export data. The premium plan starts at $25 a month. However, if you have to make a survey in a pinch, SurveyNuts will work.
---
GetFeedback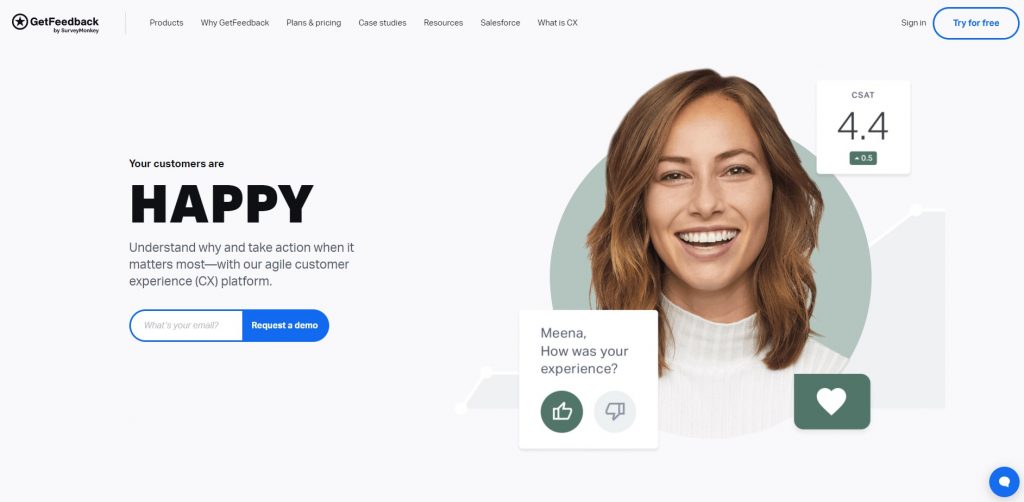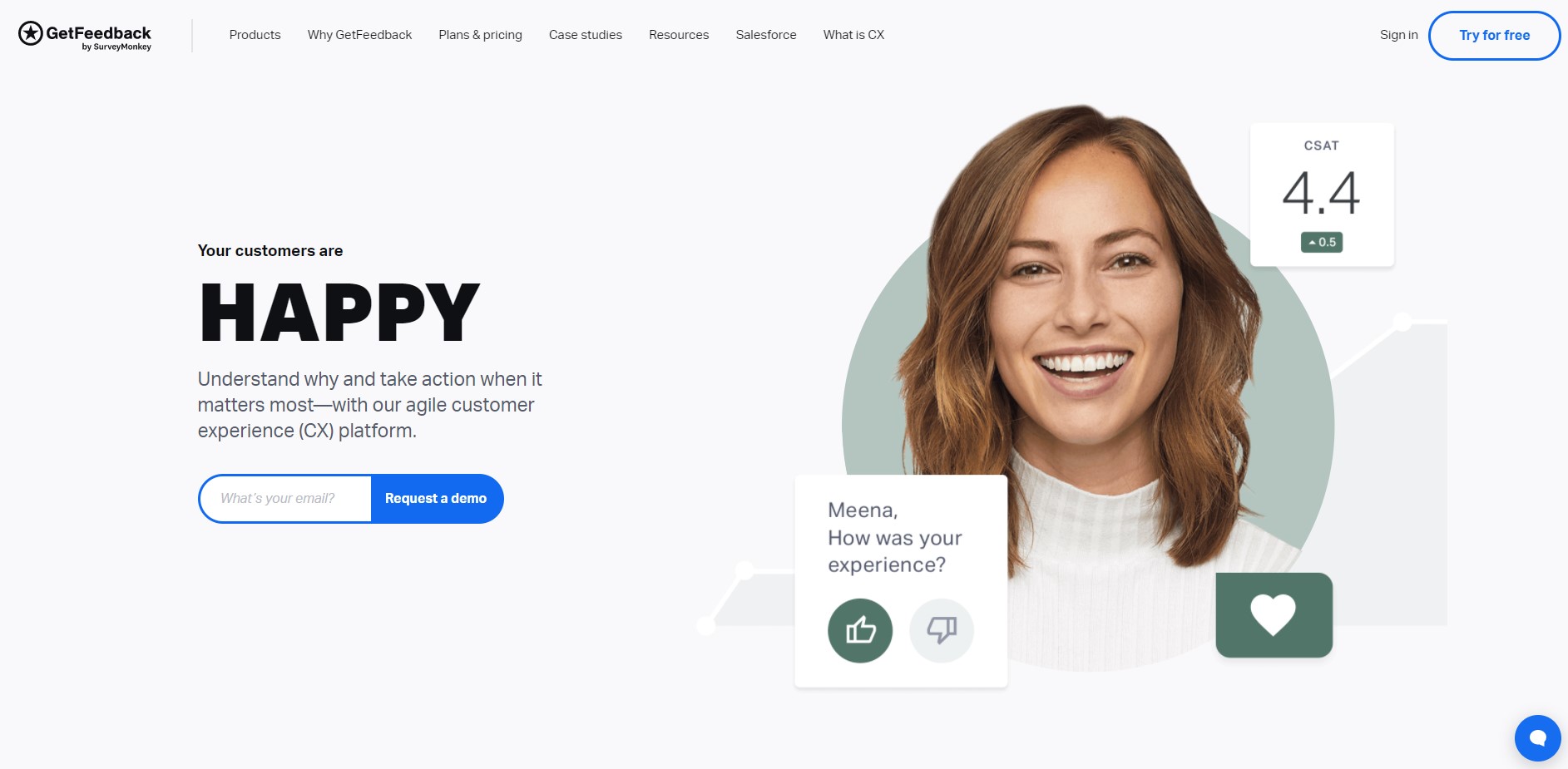 SurveyMonkey's customer experience tool, GetFeedback, focuses on mobile-friendly surveys to gather customer feedback. GetFeedback will let you personalize the surveys to customers for optimal survey responses. You can use the survey across chat platforms, email platforms, and SMS platforms. GetFeedback will then collect the responses and insights. You can also take action on the negative responses and help turn customer feedback into a positive experience.
You can try GetFeedback for 14 days for free; after the trial, you can contact them for pricing details.
---
HubSpot Forms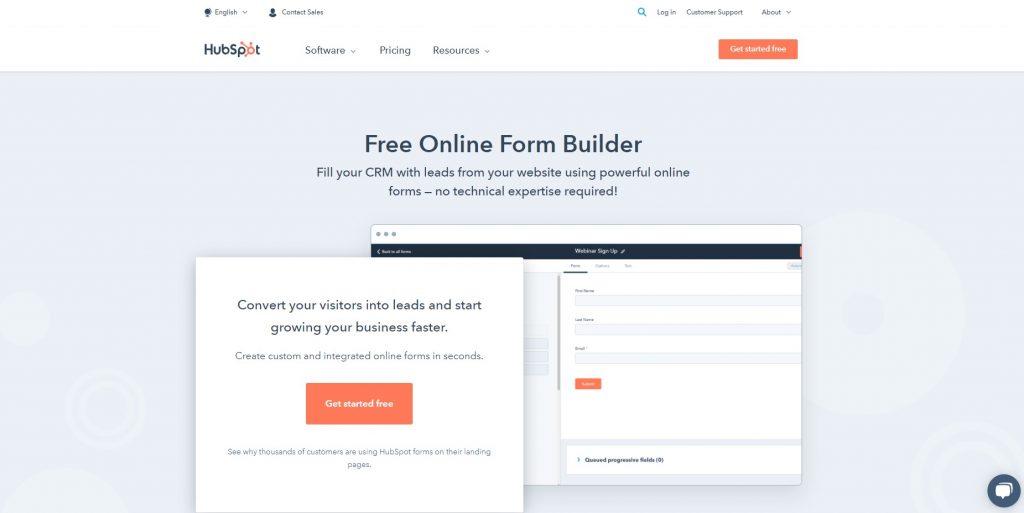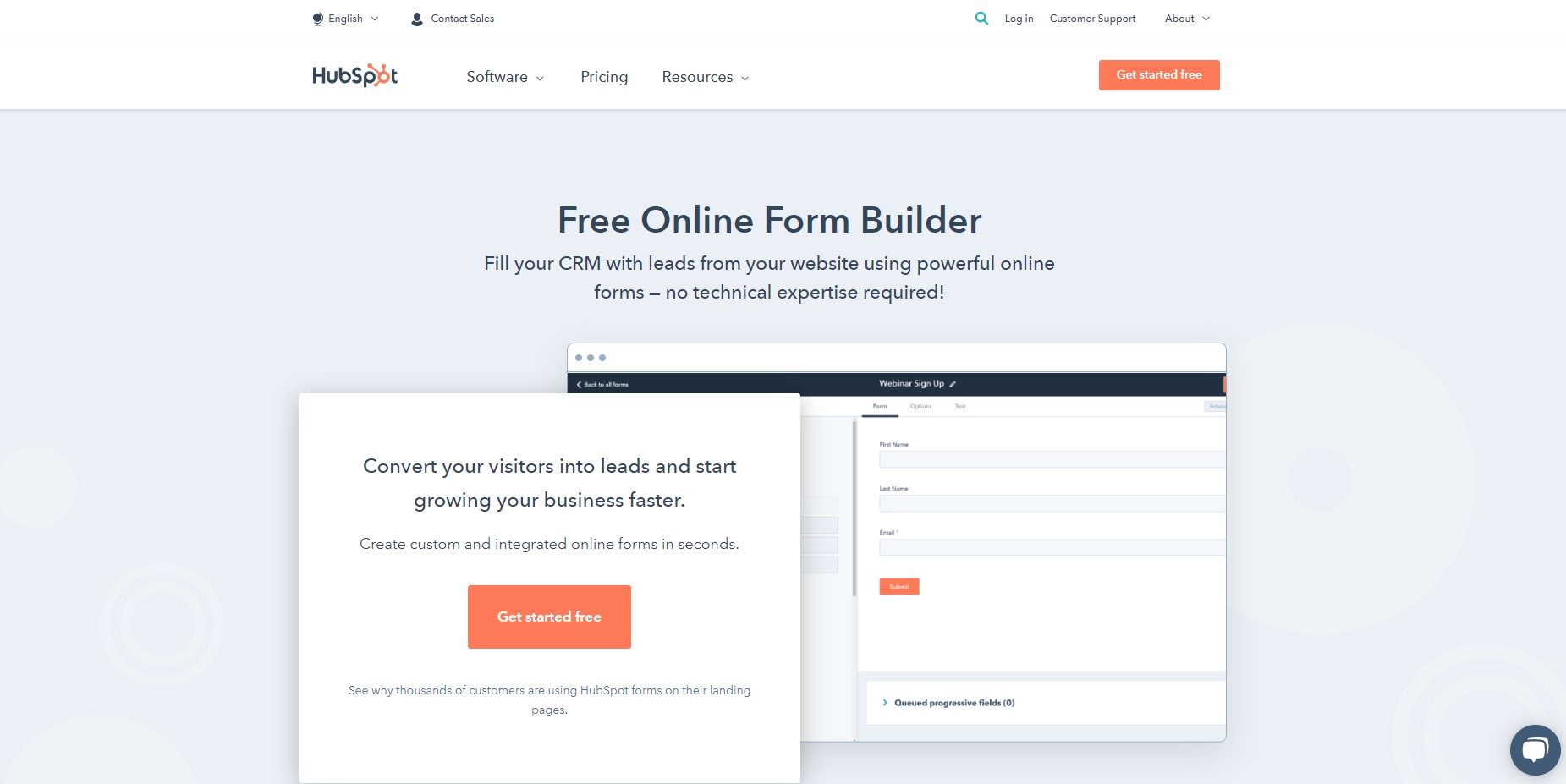 HubSpot Forms helps you make surveys and integrate them onto your website with branding (or use a standalone form) for a seamless experience. It's easy to send your survey to customers to get a better understanding of how they feel about your services or products. Customers who fill out the form will be re-routed into the HubSpot CRM (for free), and you can then manage the customer experience online.
HubSpot forms is free with their marketing product.