It may not be evident to the average person how creators can earn sufficient online to survive. In the past, you had to be a rare master at your craft to survive. There have been many disillusioned starving artists, musicians, and authors over the years who have had to abandon their dreams and return to a conventional 9-5 job. Yet, in this digital age, things have changed. Many creators have established a side hustle, building a name for themselves on an online platform. And over time, many creators have succeeded in expanding their side hustles to earning sufficient money from their creativity to make it their full-time job.
At one time, you had to have extreme charisma, skill, and an element of luck to make money as an online influencer. You had to rule your social media channel of choice or perhaps operate a top-drawer blog site or YouTube channel. And if you spent your time doing that, you would have little left for the creative pursuits you wished to follow. But as the online marketplace has matured, a new type of creator has merged; somebody who has creative skills and can build a following for these creative abilities, rather than because of their social charisma.
One of the reasons for this evolution has been the development and expansion of numerous creator tools and platforms designed to power the earnings of creators. Many of these platforms and marketplaces facilitate the sales of products by creators directly to consumers. As a result, the public can use these marketplaces as easily as they can the types of stores where they do their daily shopping.
So, how can creators earn an income, and how much do most creators make? If you're a creator, what would be your potential earnings if you were to take your endeavors online? Our Creator Money Calculator can give you an idea of your potential and whether you should consider giving up your day job yet.
---
How Much Do Creators Make? (Creator Money Calculator):
---
The Influencer Marketing Hub Creator Money Calculator
Do you have some creative skills and think that you might be able to make some money online? Perhaps you have already started the process of transitioning to an online presence and would like to see your potential. The Influencer Marketing Hub has built a Creator Earnings Calculator to help indicate what you could make from your creative activities.
Enter the number of followers you have across your social media channels and your existing engagement and conversion rates (if you already have evidence of conversion). If you aren't making money yet, leave the Conversion % at its Medium default value. Then, based on average value ranges, our calculator will suggest your income potential across subscriptions, courses/membership, and digital goods, combining to show you your Total Combined Income Potential per month.
Creator estimated earning potential
---
Ways Content Creators Can Make Money and the Potential Money You Can Earn
Ryan Robinson is a young blogger who knows a thing or two about earning a living online using his writing skills. Indeed, he now has over 500,000 monthly readers learning how to start a blog and has been featured on Forbes, Entrepreneur, Inc, Fast Company, Business Insider, Lifehacker, and many more prestigious websites.
Although Ryan's main strengths relate to writing and podcasting, he has written more extensively on side hustles you could consider trying. Indeed, his mega-post on 70 Ways How to Make Money Online in 2021 includes multiple ways that creators can make money online. He does remind you, however, that "it won't always be easy, and you'll, of course, have to work hard, push through making some mistakes and learning from your failures along the way."
Ryan also emphasizes that the level of difficulty for making money online "depends on what your goals are. If you're hoping to earn $50 or $100 relatively quickly online, then there are plenty of ways to make that happen (like selling your skills as a service). However, it's not easy to quickly start making thousands of dollars online, because that requires a healthy measure of hard work (and time)." He sees that "the Internet has opened up so many possibilities to people regardless of age, location, or background to build a sustainable, online business or side project that can make extra money online every single month."
So, what are the best ways for creators to make money online? We look at five primary methods, along with a few more general online money-making ways, that creators can use just as well as anyone else.
---
1. Subscriptions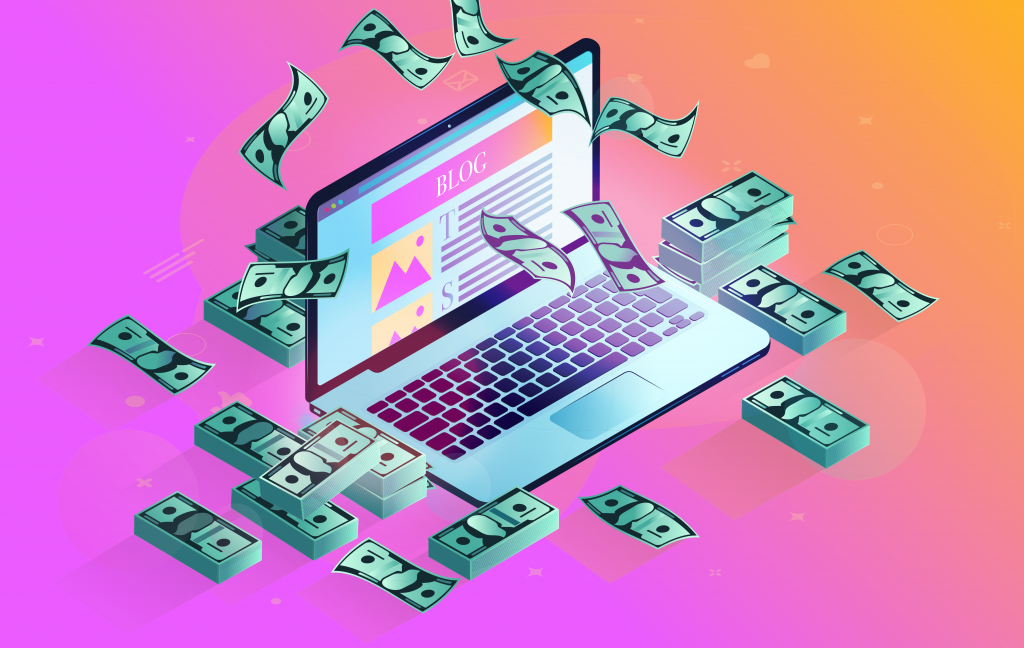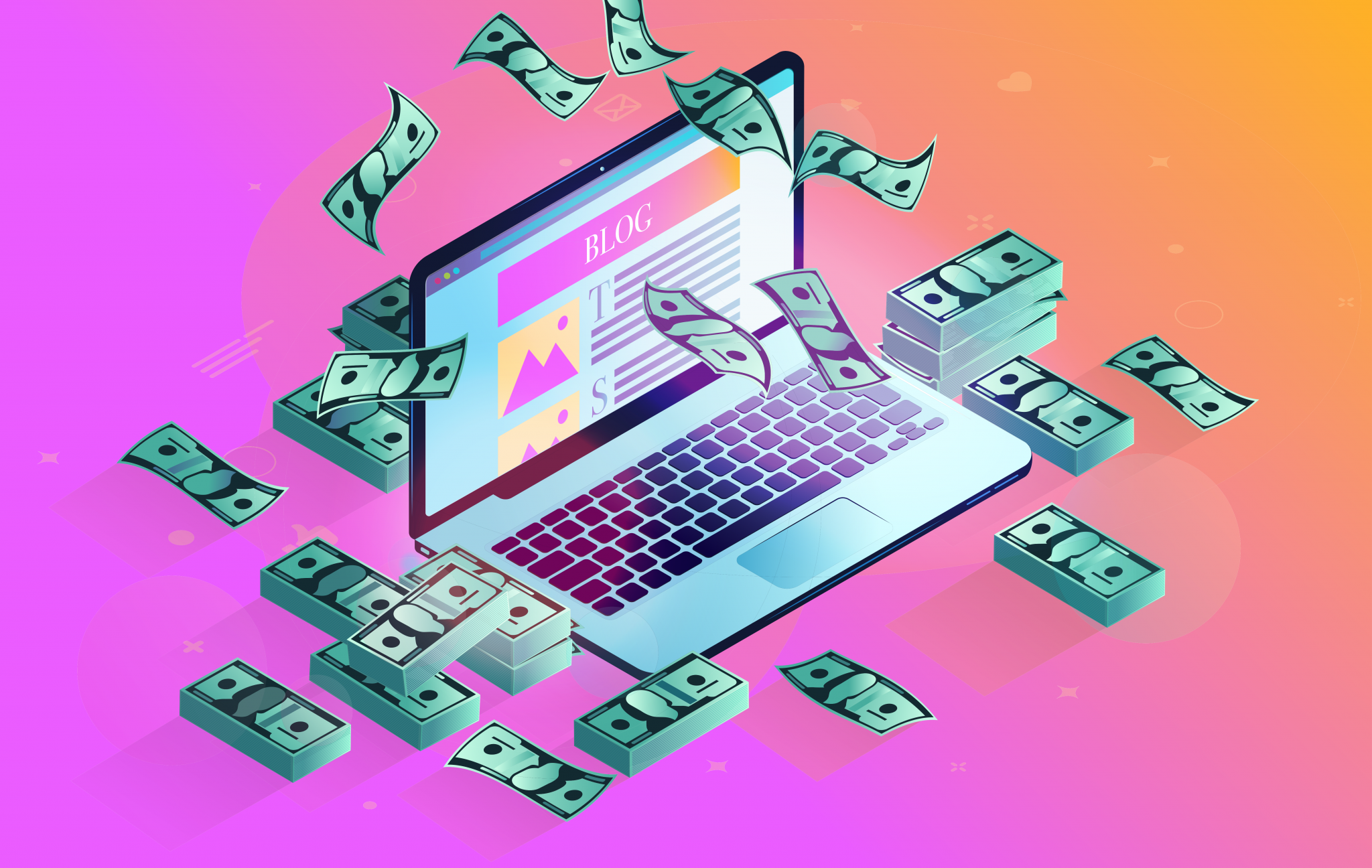 If you have an existing community, charging subscriptions can be one of the easiest ways that a creator can make money. We have written more detail in How to Start a Subscription-Based Business That Makes Money. That guide also includes a Monthly Recurring Revenue Calculator.
The key to success when you charge subscriptions is ensuring that you're providing continuing value to your paying customers. If they don't see worth for their payments, they will unsubscribe.
Often people will pay you a subscription to gain access to exclusive content you create just for them.
There are a variety of different pricing models you can use for a subscription business. Some of the most common are:
Flat-rate: offering defined features at a fixed price

Tiered: offering different combinations of features at different prices

Usage-based: "pay as you go." Customers only pay for what they use

Per-user: customers pay depending on how many people are using it

Per-feature: customers pay based on specific features
The amount of money you make from subscriptions will differ based on the number of subscription tiers you have and the relative proportion of subscribers you have at each pricing level. It will, overall, depend on your average price per sale, the number of customers you add each month, and the expected percentage of customers you lose each month (your churn rate).
---
2. Donations
While some people might expect something in return for their payments, others may simply feel happy to offer you donations in support of your undoubted talent. Platforms like Patreon make it easy for you to ask people to pay an amount, even if it is simply to become a member of your site.
Many creators invite their fans to pay some level of ongoing support rather than a set membership fee. These are often one-off payments and work like traditional donations. However, unlike subscriptions, people who pay membership fees usually don't expect anything in return, so they are genuinely donating their money to you.
---
3. Courses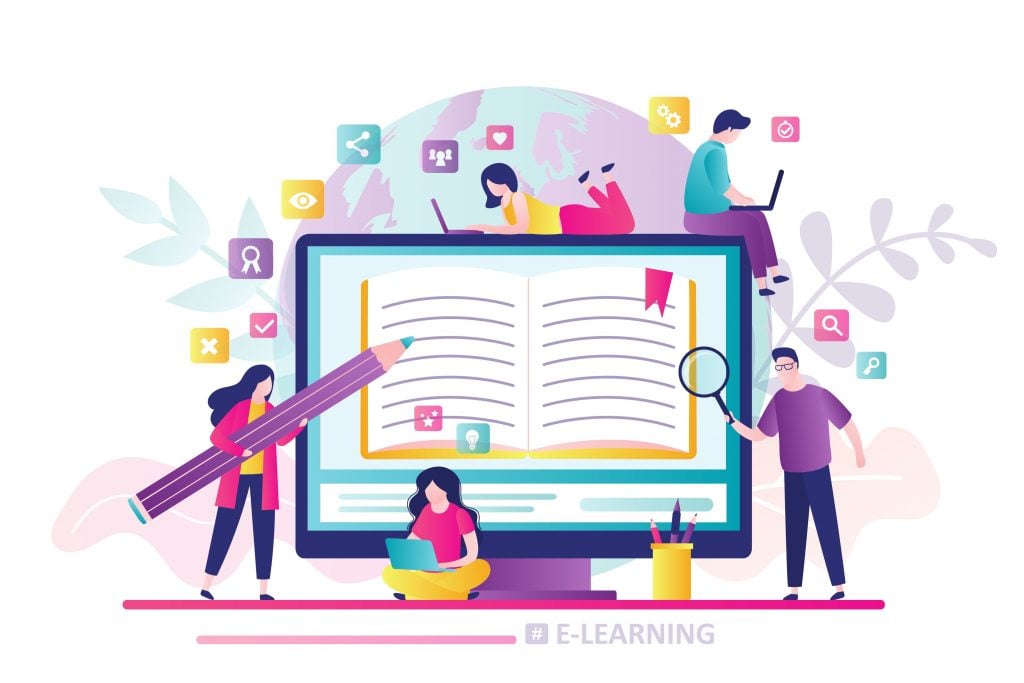 If you're an expert on a topic, you can package your knowledge into a course. We have a separate Online Course Earnings Calculator if you want to look at your potential earnings in more detail.
The possible revenue for your course depends on how much you sell it for, your existing audience size, and your conversion rate. Conversion rates depend on factors such as your topic, price, and how well you market it. A mid-rate conversion rate for a course is often 2%-5%.
The hardest part with an online course is the process of creating it – you don't earn any money until it is complete, polished, and ready to sell. However, once you have completed your course creation, you have almost limitless potential. Courses are an excellent example of passive income. You can usually continue to sell courses for no additional effort for months before you need to update them. We explain the process of how to sell your online course in our Ultimate Guide.
---
4. Selling Digital Goods, e.g., Art, Photographs, Books, Music
You can earn money from selling digital goods in multiple ways, depending on where your genre of expertise lies.
You can create an online store, much like any other eCommerce store, but dedicated to selling the products you create. Many of the creator tools and platforms focus on offering ways for different types of creators to make money from selling their "art." This can range from selling eBooks on Amazon to selling music on TuneCore to even selling digital art as NFTs.
Indeed, you can even make money online if your product isn't digital. For example, if you specialize in craftwork, you could set up an online store on Etsy to make money.
How much money could you make? It all depends on the profit per item you sell, the demand for your products, any fees you have to pay your creator platform, and your capacity to meet the demand for your goods.
---
5. Selling Merch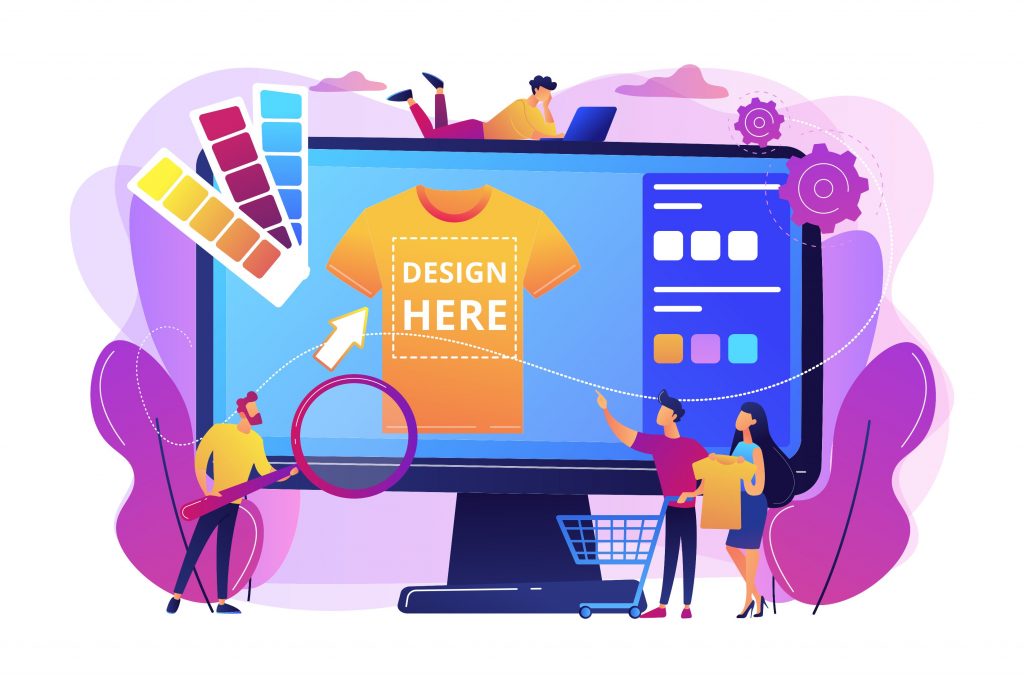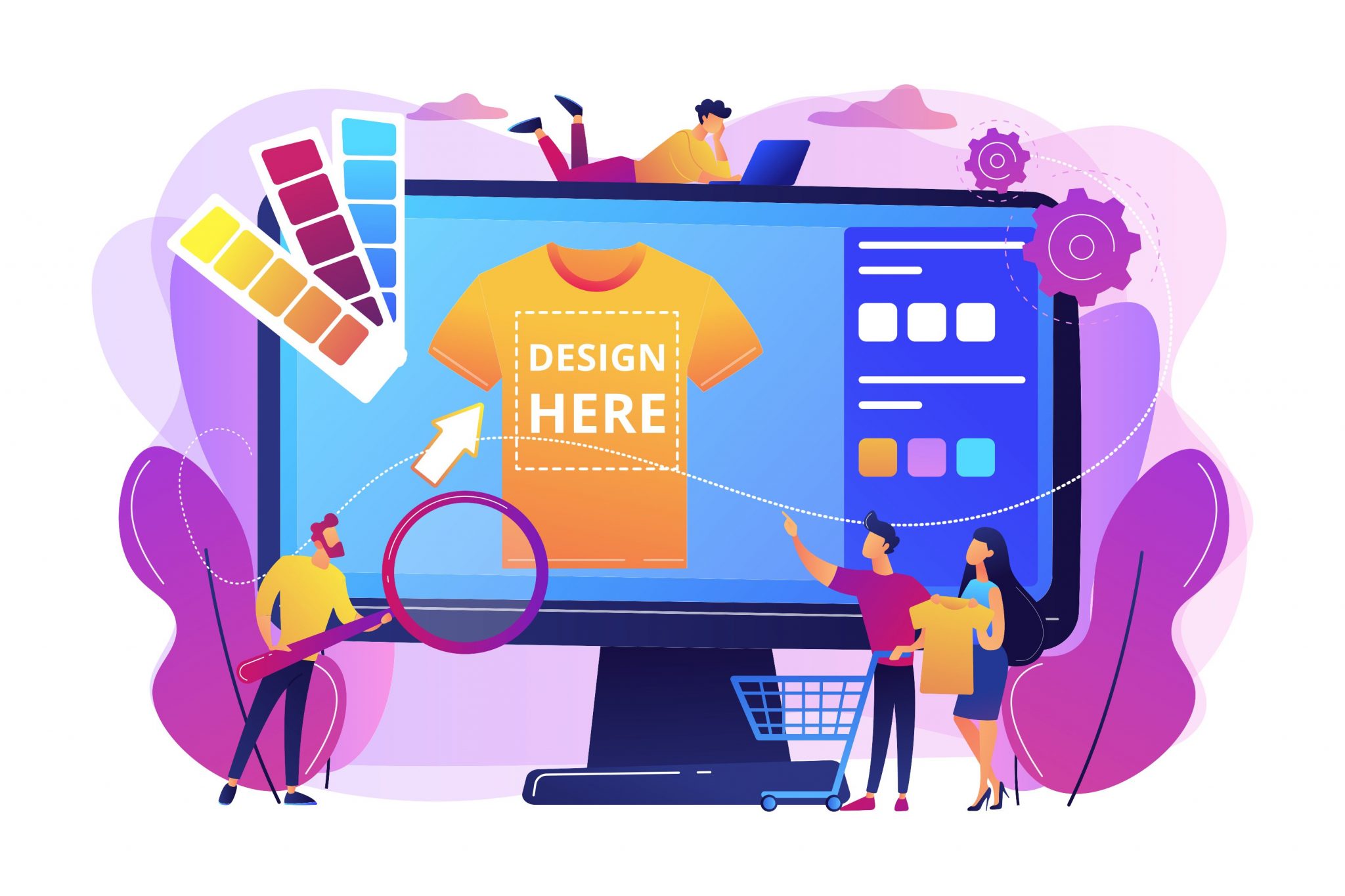 Once you've made your name as a creator and have a sizable following, you should be able to create some merchandise. This can be particularly successful for influencers who have built a fanbase of people willing to pay for souvenirs of their online business/site.
The amount of money you make from these will depend on your popularity and how easy you find it to sell your merch. You will usually have to pay up-front to have somebody make the merch for you and only start earning money once you have sold enough items to cover your purchasing and production costs.
We have written about Top 10 Merch Stores to Power Your eCommerce Merch Sales. While that article focuses on eCommerce, it is just as relevant to creators with a large fanbase.
---
6. Other Ways
Finding Freelance Clients
Suppose you have a marketable skill, for example, writing, design, or web development, you may find an easy way to make money is to sell your services as a freelancer.
Freelancing is probably not as scalable as many other ways of making money, but it is an excellent first source of online income for creators.
You can generally find plenty of online freelancing work on platforms like Flexjobs, SolidGigs, Contena, or Upwork.
If you want to make a decent income on these sites, you will have to be selective about the gigs you take on, however, particularly on the large general freelancing marketplaces. Many gigs are extremely low paid, but you will find clients willing to pay reasonable sums of money for quality work.
---
Online Coaching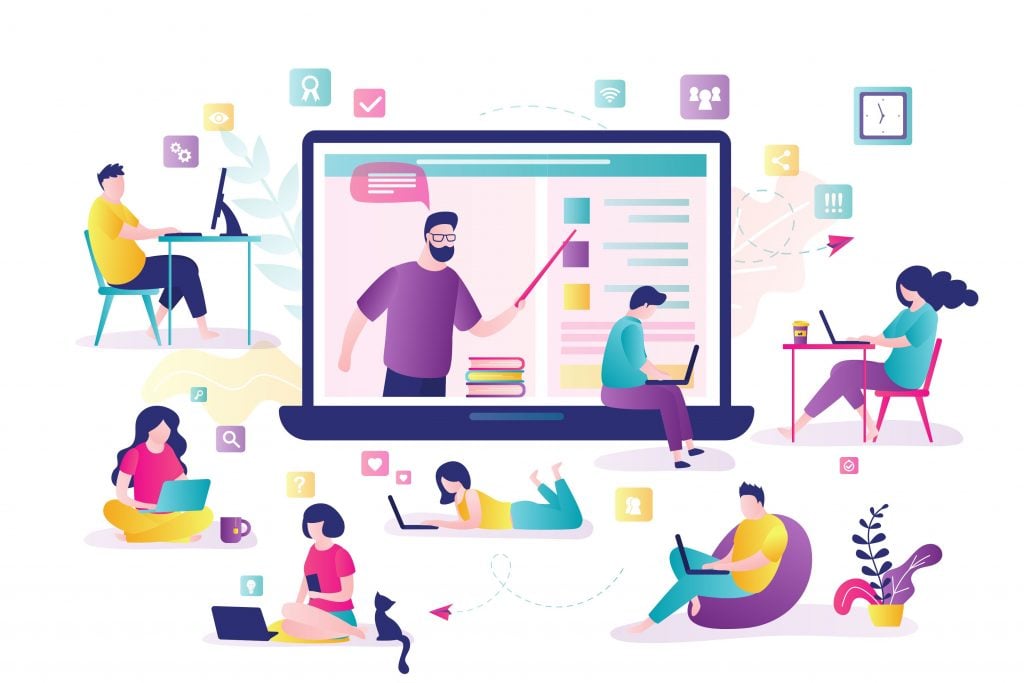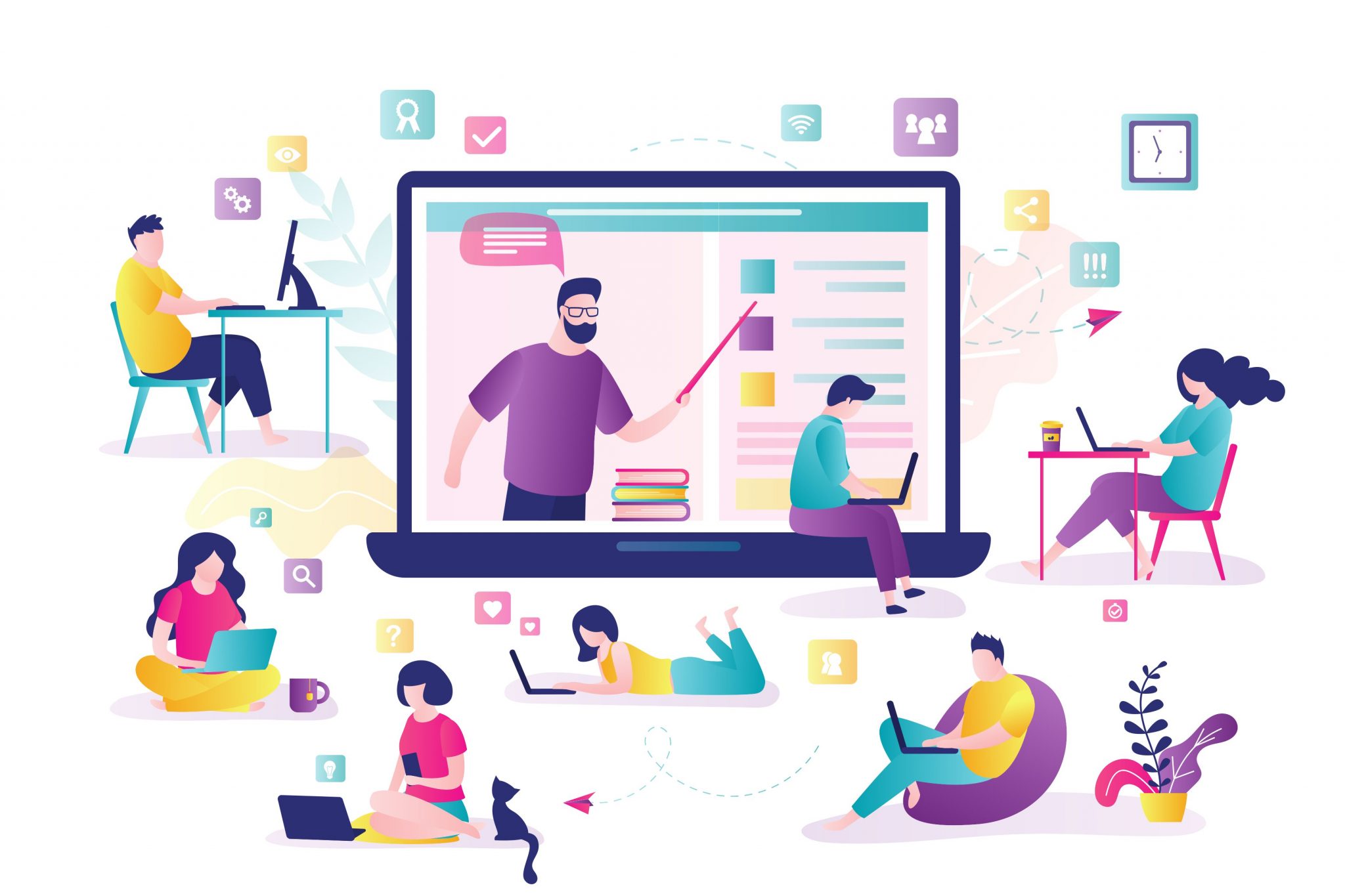 You might sell your knowledge and advice in your area of expertise. In some ways, this is similar to creating a course, but you teach "live," often to an audience of one. If people see you as an expert on your topic, they will be willing to pay you for advice and assistance.
Online coaching is also similar to freelancing. You contract yourself to clients, but you are selling them your knowledge and advice. You should be able to charge a higher rate than for freelancing, as you can add an amount for your expertise.
You will also find online platforms to help you find clients for your online coaching. These include Coach.me.
Unfortunately, online coaching isn't particularly scalable – there is only one of you, and only so much time you can spend coaching. You are likely to make more from online courses in the long run because you can theoretically teach an unlimited number of people from a single course. Also, most online coaching platforms at the moment focus more on coaching for businesses rather than coaching creative skills.
---
Affiliate Marketing
We have previously written in detail about affiliate marketing, including our Ultimate Guide to Affiliate Marketing. While affiliate marketing isn't necessarily part of the creator economy, many creators earn additional money by selling affiliate products related to their craft. The important thing here is to ensure that you pick high-quality products related to the types of people interested in your site and your genre of creativity.
Your potential earnings from affiliate marketing can be very high, depending on how large an audience you can build for your website/blog. The level depends on how popular your niche is. The more popular your niche, the greater your potential earnings, but the more difficult it will be to establish your reputation against the competition. Less popular niches are easier to break into but have a lower cap on potential earnings.
Many creators only look at affiliate marketing as an aside to other ways to make money, however. They include links to affiliate products on their site but focus on earning money more directly from their creativity.
Once you have established yourself and built a reputation, you could look to earn money as a creator of affiliate products. Here you demonstrate your craft by masking a suitable product, which you then pay affiliates to sell on your behalf.
---
Create a YouTube Channel to Entertain and Educate Your Supporters
You make most of your money on YouTube through advertising. Unlike most social platforms, YouTube revenue-shares its advertising income with its channel holders. Once you meet the criteria to be a YouTube Partner, you can begin to include ads on your videos. We have a YouTube Earnings Estimator that explains how you can make money on YouTube.