If you are searching for new ways to generate some extra money, selling your own merch online is a great avenue to explore in the new year. Not only can it be an outlet for your creativity, but it also lets you create merch that your followers want.
There is a lot more than merely branded content that you can sell. Some of the most creative merch ideas include creating a T-shirt to promote a charity or cause, or selling other clothing items in response to a current event. All things considered, selling merchandise is the ideal way to make the most of the popularity that you have gained on social media and increase your brand awareness even further.
The easiest way to get started is to sign up with a merch store that will virtually take care of everything for you. With most of these stores, all that you have to do is come up with a few designs and do some promotion.
---
Top 10 Merch Stores to Power Your Merch Sales in 2022:
---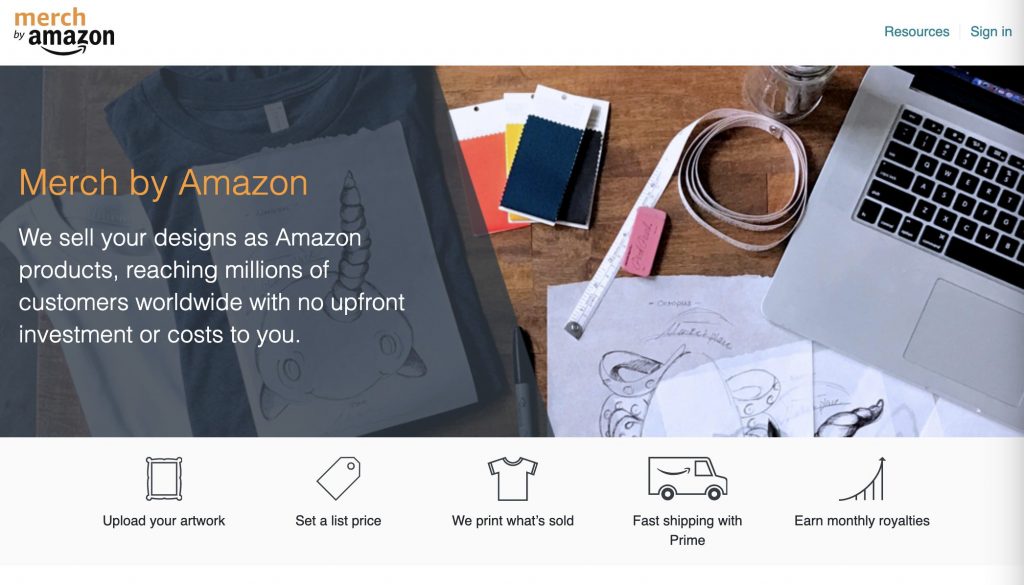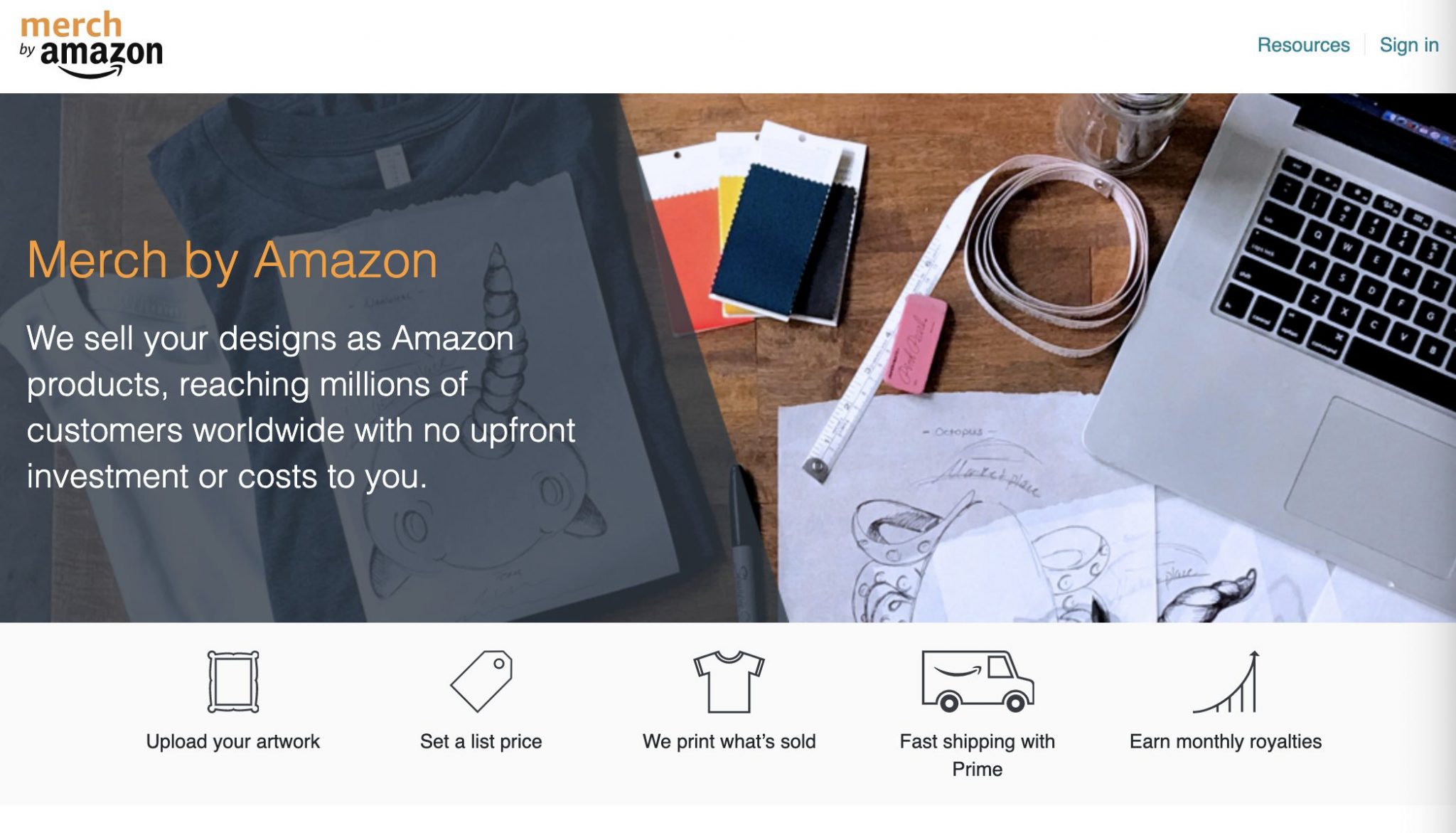 Amazon also offers its own merch features. Though, it is by invite only and you will first have to apply to find out if you qualify for their program. It's pretty straightforward to use: you upload your art, decide on the price and Amazon will then sell your artwork as your own. It's really convenient as they will take care of printing and shipping and you will also be able to use their shipping rates. One of the biggest advantages is that you will be able to access their whole customer network. Considering that millions of people visit Amazon on a monthly basis, this is a big perk.
---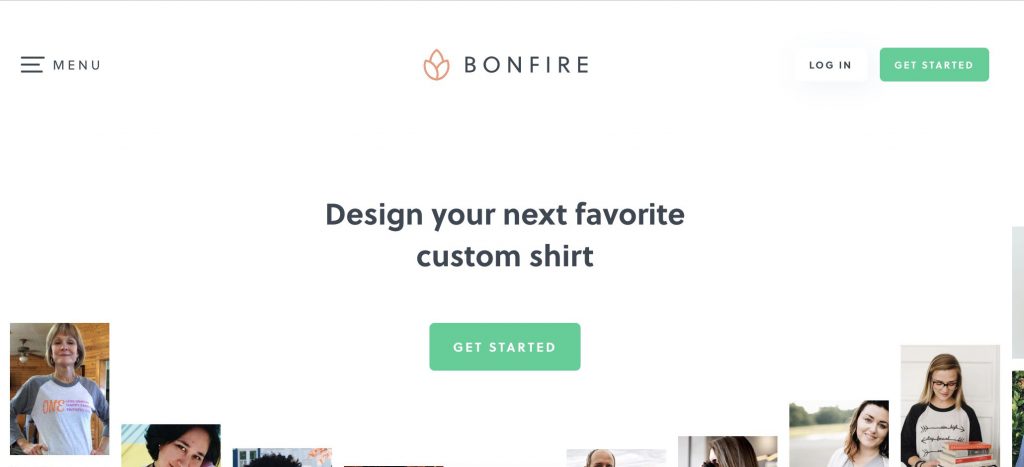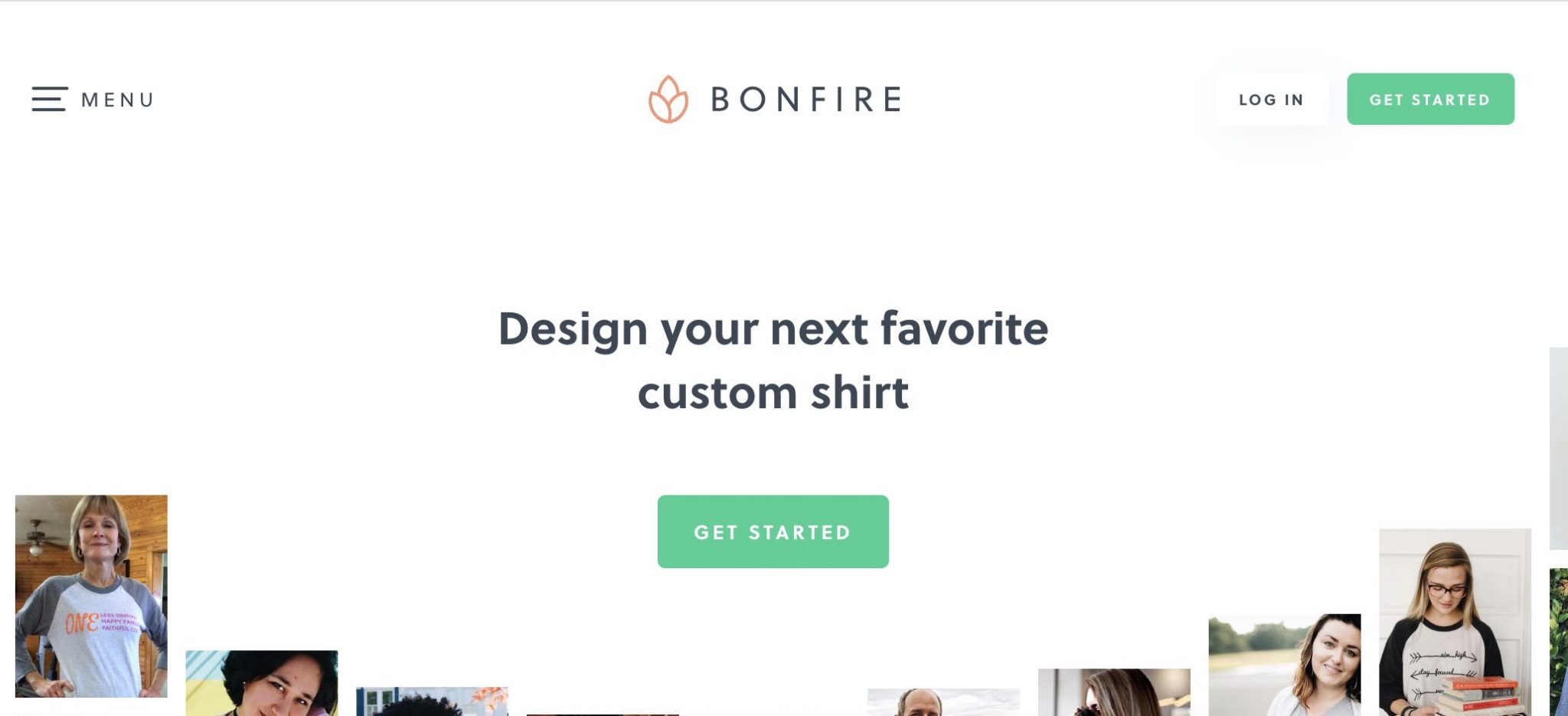 Launched in 2012, Bonfire is a free online platform that you can use to create, sell, or purchase custom products. As the platform takes care of payment processing, order fulfillment and even customer service, you can concentrate on other things like growing your follower count and connecting with them. So, it makes sense why many YouTube influencers use Bonfire for their merch. From tote bags to mugs, influencers, individuals and non-profits have used the platform to generate a steady stream of income.
---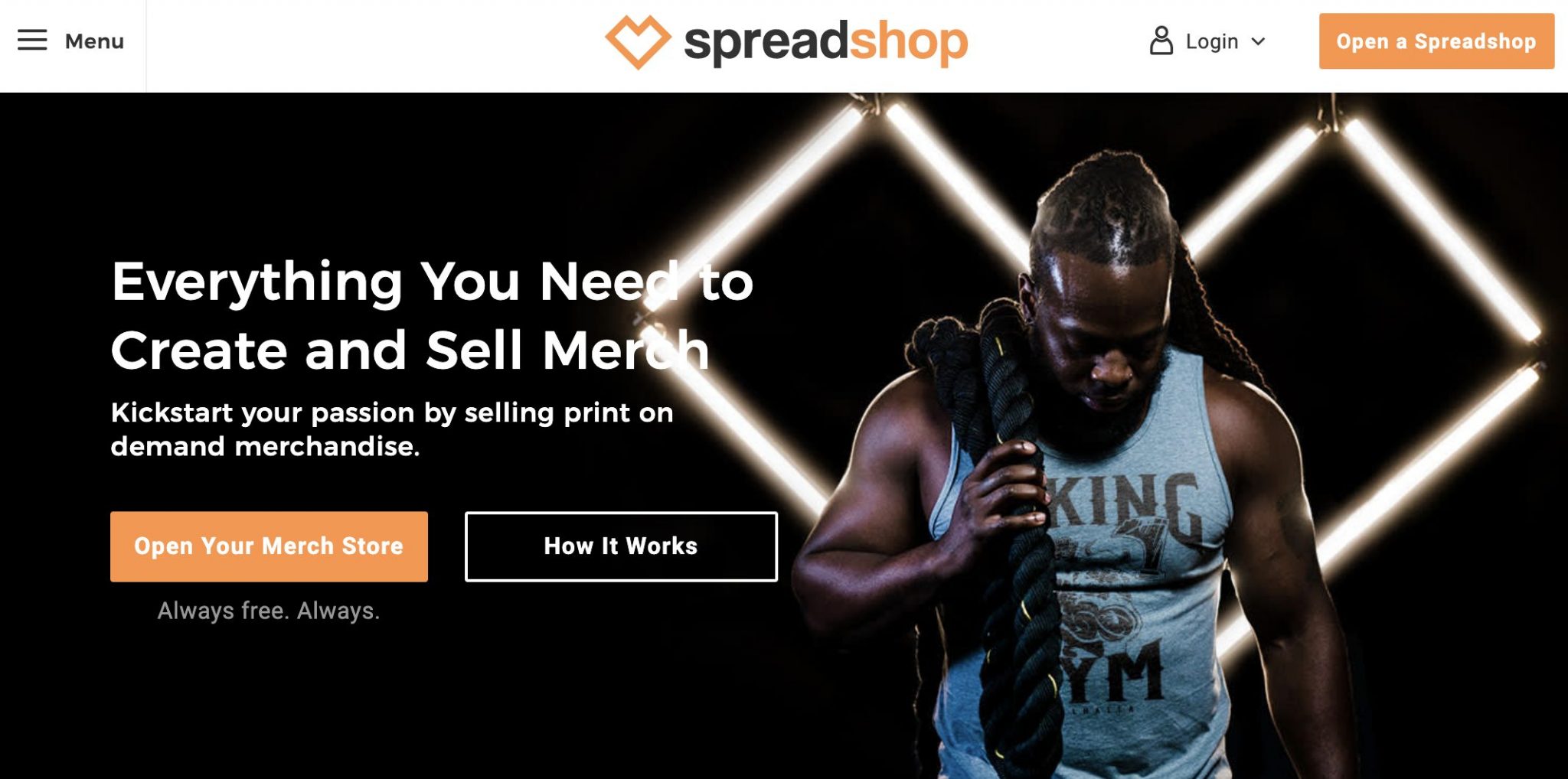 If you want to do as little as possible, Spreadshop could be the answer. It offers an e-commerce platform that has all the features you require for creating and selling merch online. In addition, they will also print products on demand and will take care of payments, order fulfillment and shipping.
It's also very easy to use. You choose the retail pricing and they will then subtract the base price of the product when you have sold one of your products. The profit you have made will be paid to you on a monthly basis.
What makes this such a great platform is that it's simple to customize so that you can create an online store that aligns with your brand. You can also use it to create a promotional campaign or offer a discount.
Spreadshop was actually created by another popular merch store, Spreadshirt. What makes Spreadshop a better choice for many influencers selling their merch is that with their site you can choose your own prices and have complete control over how much money you generate. This is not possible with Spreadshirt as they will decide what your royalties are.
---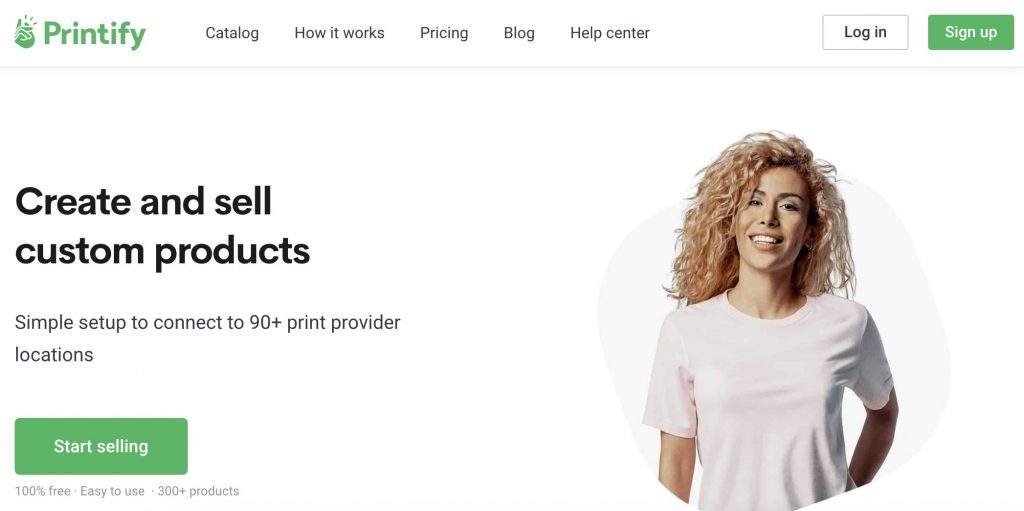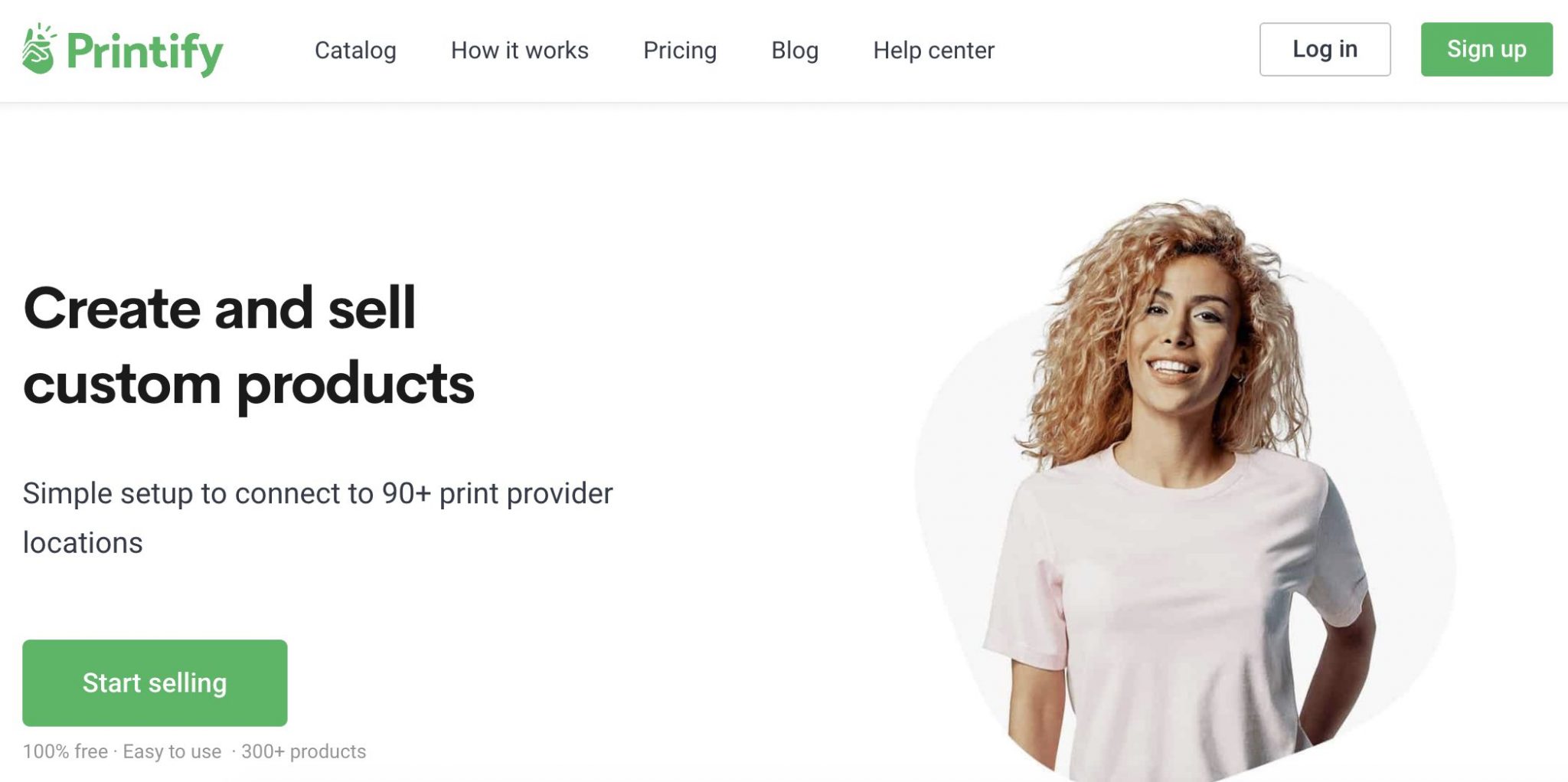 If you like Bonfire, you will probably also like what Printify has to offer. It is one of the most well-known print-on-demand networks and tries to make it easier to source and create the best prices. Their base prices are in line with what other merch stores charge. All you have to do is add your margin to the product's base price. This means that you remain in complete control of your profits.
The first step is to select a product from their catalog (there are over 250 products available). Then, you add a design to your product by means of their mock-up generator. Rest assured, it's straightforward to upload a design and see how it will look in different colors.
After you have created a few designs and previewed your product in high-quality, you can order a sample to check that the final product is what you had in mind. Alternatively, you can also use this feature first to try out various products before you settle on your end products. Once you are pleased with the end result, all that is left to do is to publish it to your online store.
Thanks to integrations with Etsy, eBay, Shopify and other prominent e-commerce platforms, it's simple to get your products to your store. Also, there is a quality control process before your products get shipped to customers directly.
One of the major advantages of using Printify is that you can select a print provider. Each product usually has a few print providers that can complete your order. So, you can compare their overall rating, prices, product time, packaging, etc. and work with a print provider that meets your requirements the best.
While you can use Printify free of charge, they also offer two paid plans. With their premium plan that costs $29 per month, you can connect up to five more stores and also get access to lower rates on the products' base prices. Their custom Enterprise plan is aimed at merchants that have over 10,000 orders per day and gives you the ability to connect unlimited stores per account.
---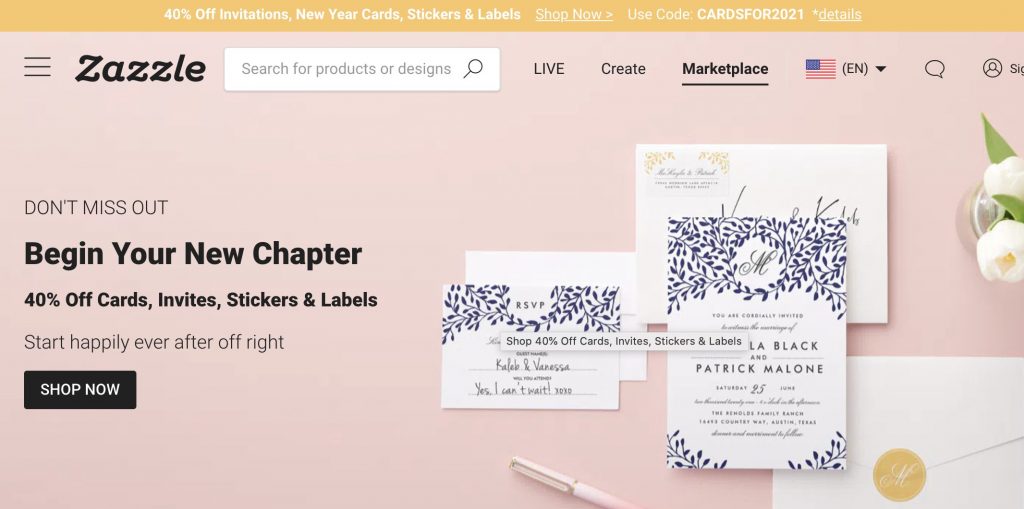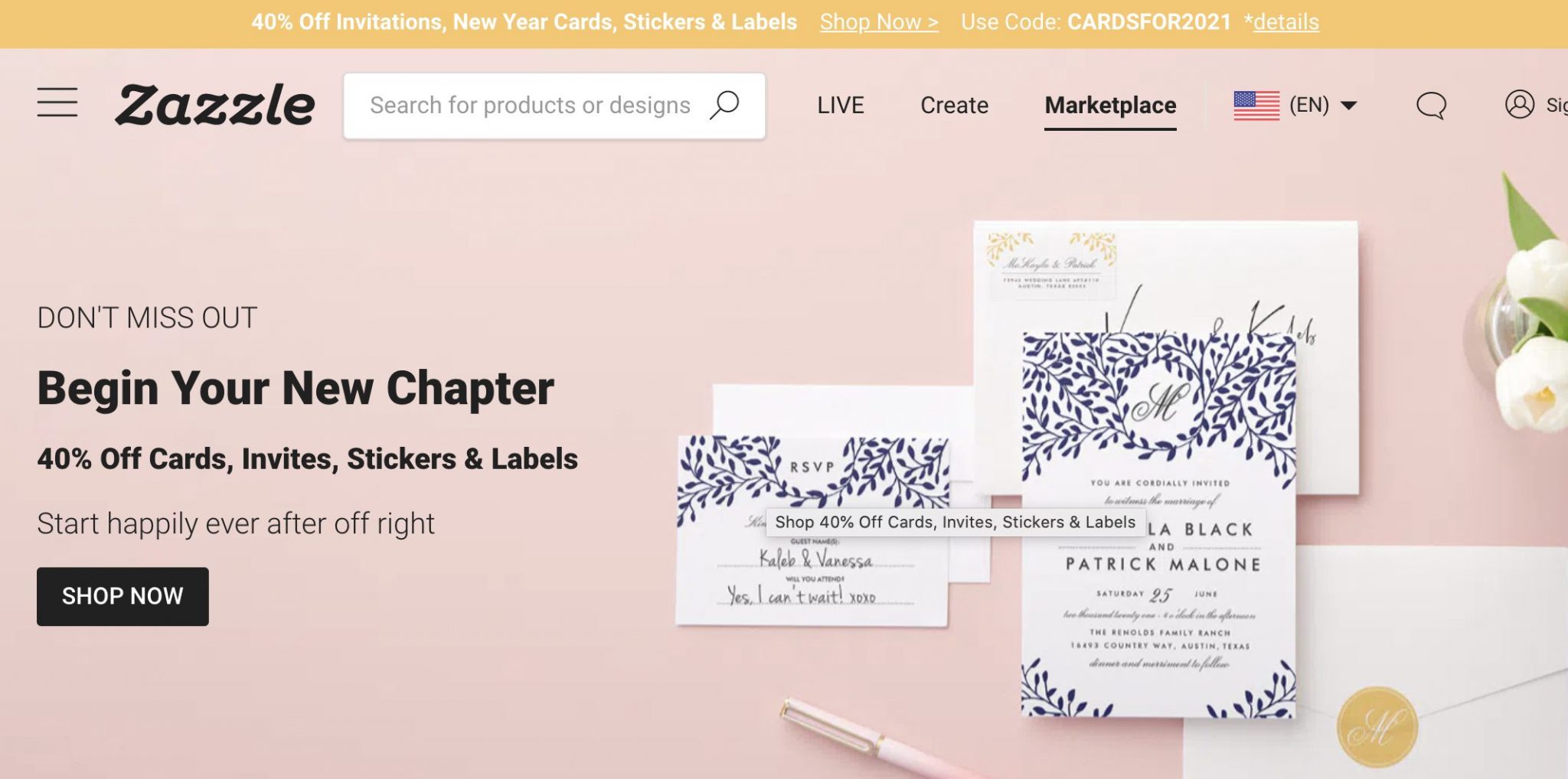 Zazzle has been in the business for 15 years already. During this time, they have made more than 500 brand partners that include big names like Getty Images and Disney. They offer high-quality merchandise and a big collection of designs.
With Zazzle, you have two ways to make money. You can either use its online marketplace to sell your own products or you can earn commission by promoting any product on their website by means of an affiliate system. If you want to use it to sell your products, you will be able to control your profit margin by deciding on the royalty fee. As it boasts a network of 30 million shoppers, you do not have to worry too much about exposure.
---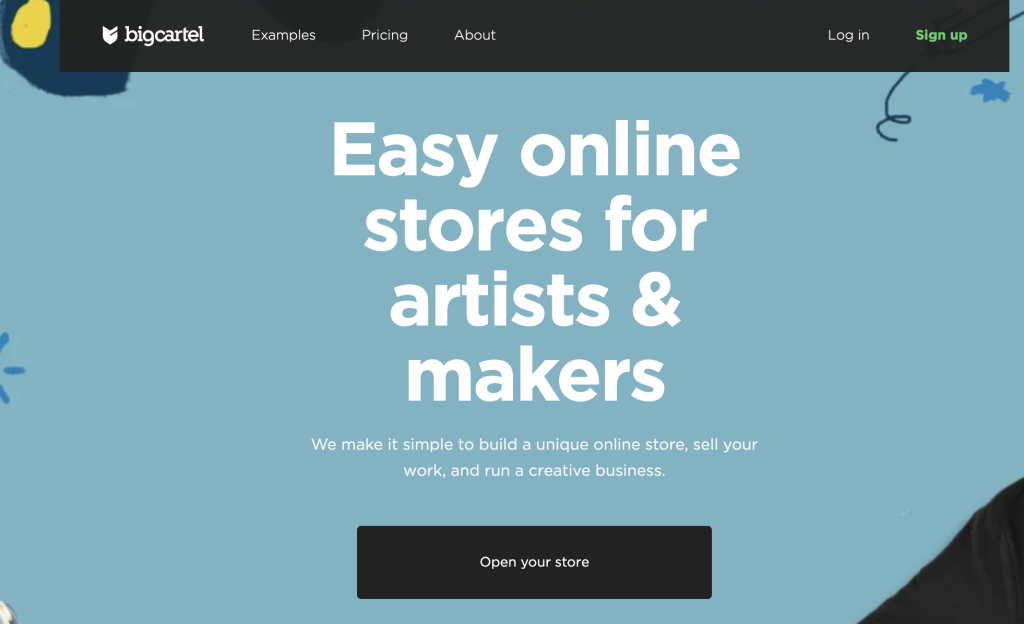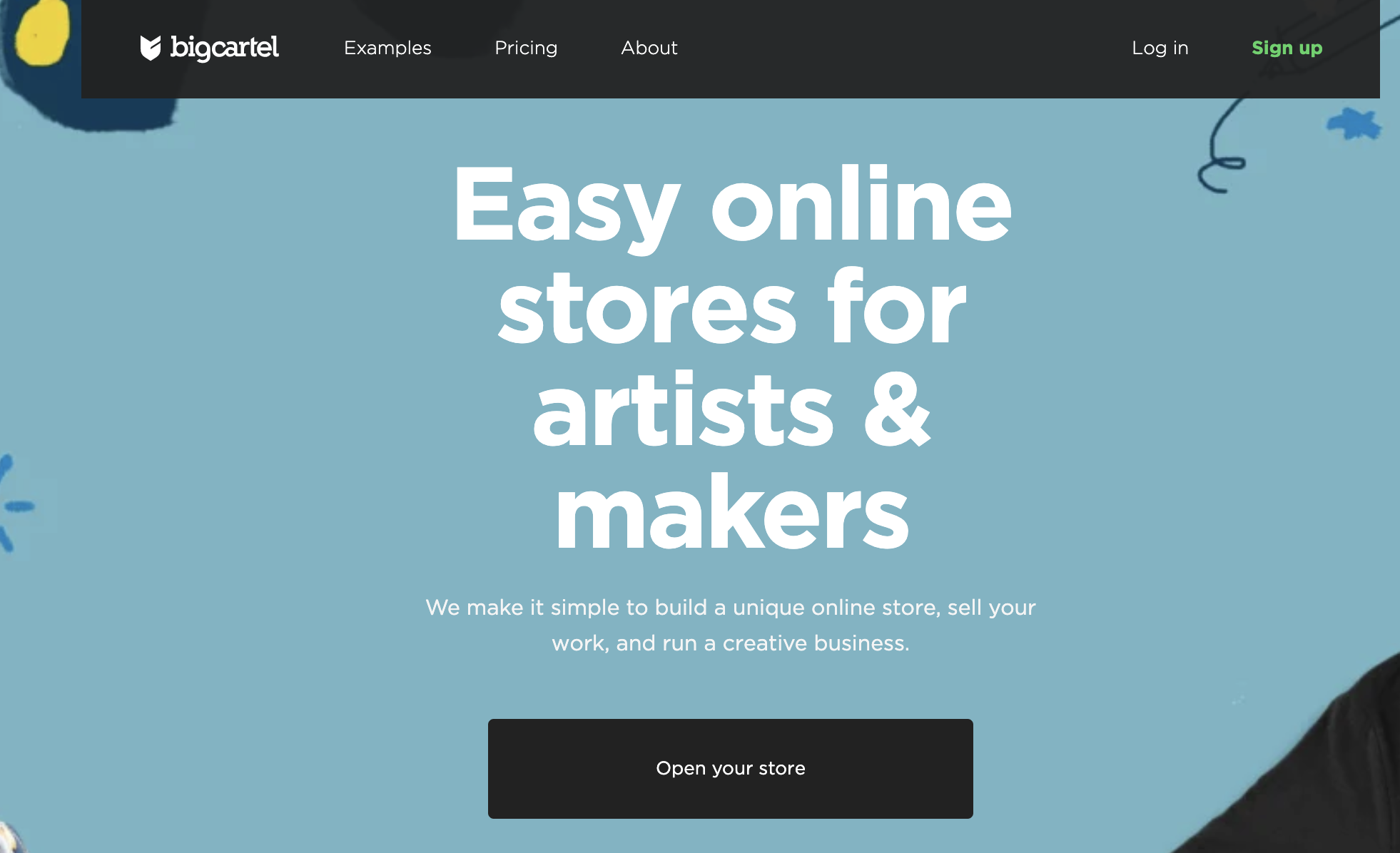 Social media influencers who already have some printed merch that they would like to sell can also check out Big Cartel. Unlike many of the others listed in this article, it's not a print-on-demand platform per se. Instead, it is more of an e-commerce builder aimed at artists and creators.
Big Cartel allows you to create an online store, upload products, and set your own pricing. You can then also view your orders and analytics. You will, however, have to take care of your own printing. So, if you prefer the convenience offered by some of the other print-on-demand platforms mentioned in this article, this will be quite a big con.
With regards to their pricing, Big Cartel offers one free plan and three paid plans. The free plan allows you to list five products, making it ideal for those who still have a limited range. If this will not cut it for you, you can either opt for the Platinum plan ($9.99 per month for 50 products), Diamond plan ($19.99 per month for 250 products) or Titanium plan ($29.99 per month for 500 products).
---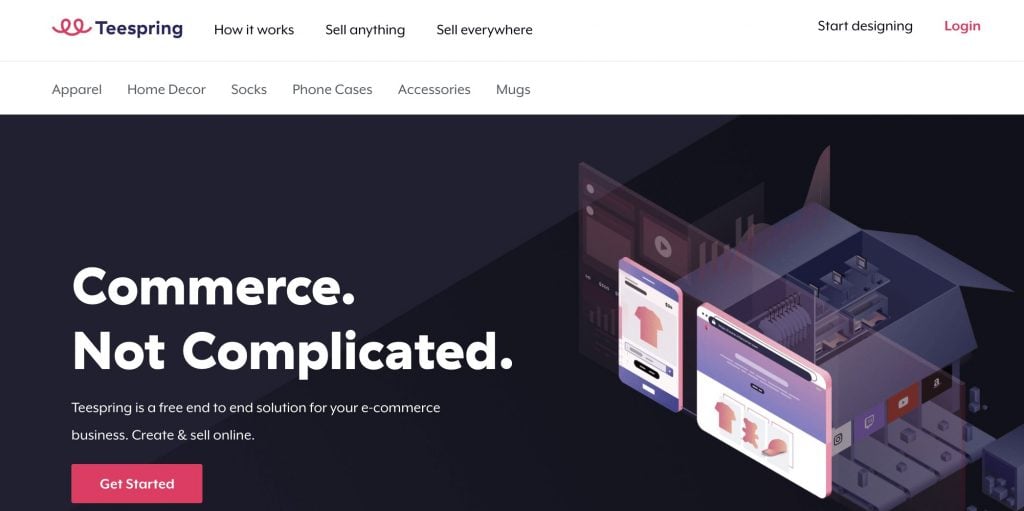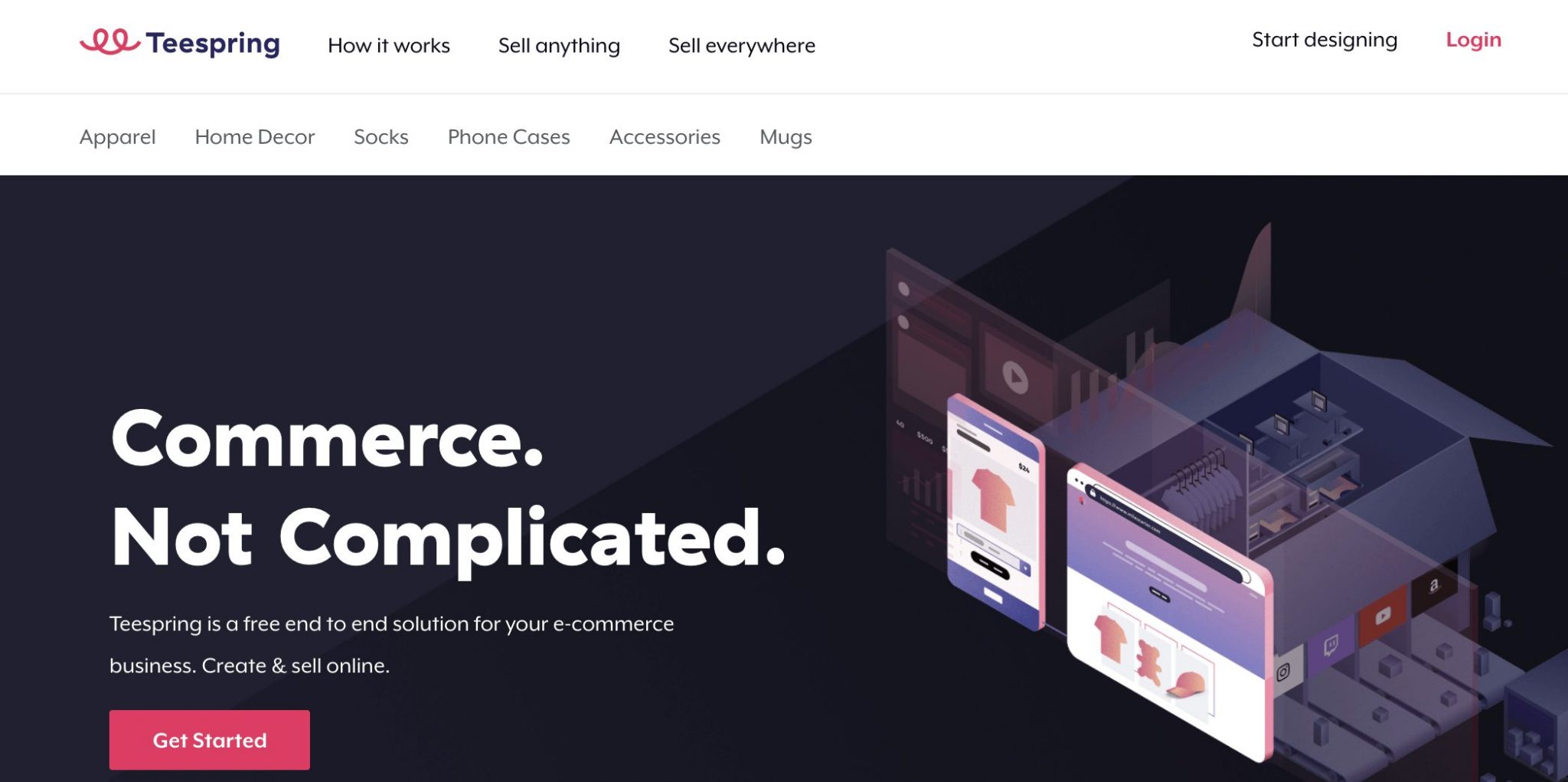 Teespring is one of the most powerful social commerce platforms. It offers print-on-demand products making it simple to create and sell a wide range of products (and not just T-shirts as suggested by its name) online.
It offers its own marketplace. This means that you won't be selling merch in your own store and you won't have to deal with payments. One of the major benefits of this feature is that you will be able to reach a bigger group of potential customers as your merch will be shown to existing customers of Teespring too. As a matter of fact, they will advertise your merch for you by means of remarketing and other techniques.
Teespring also offers integrations with websites such as Streamlabs, Twitch, Instagram and YouTube. Thanks to these integrations, it makes it easier for influencers to market their products.
---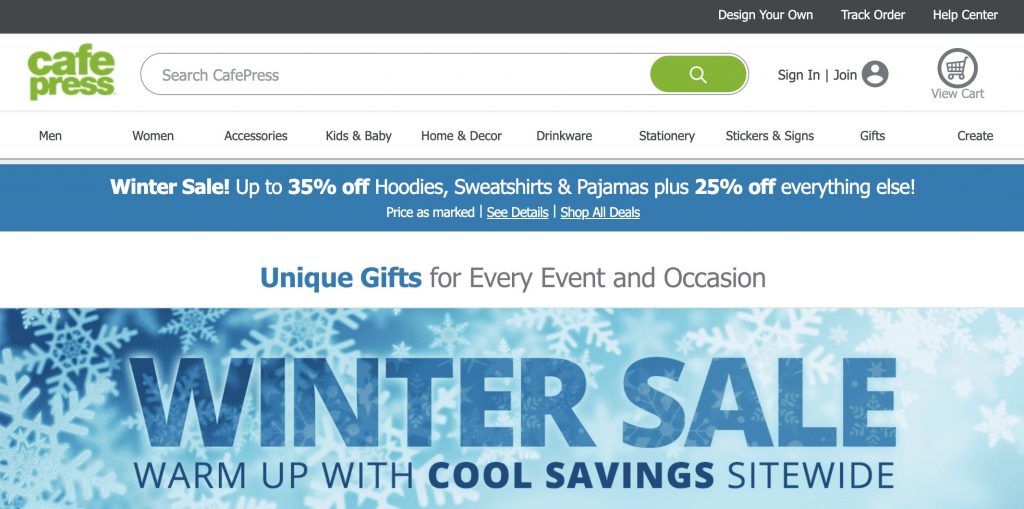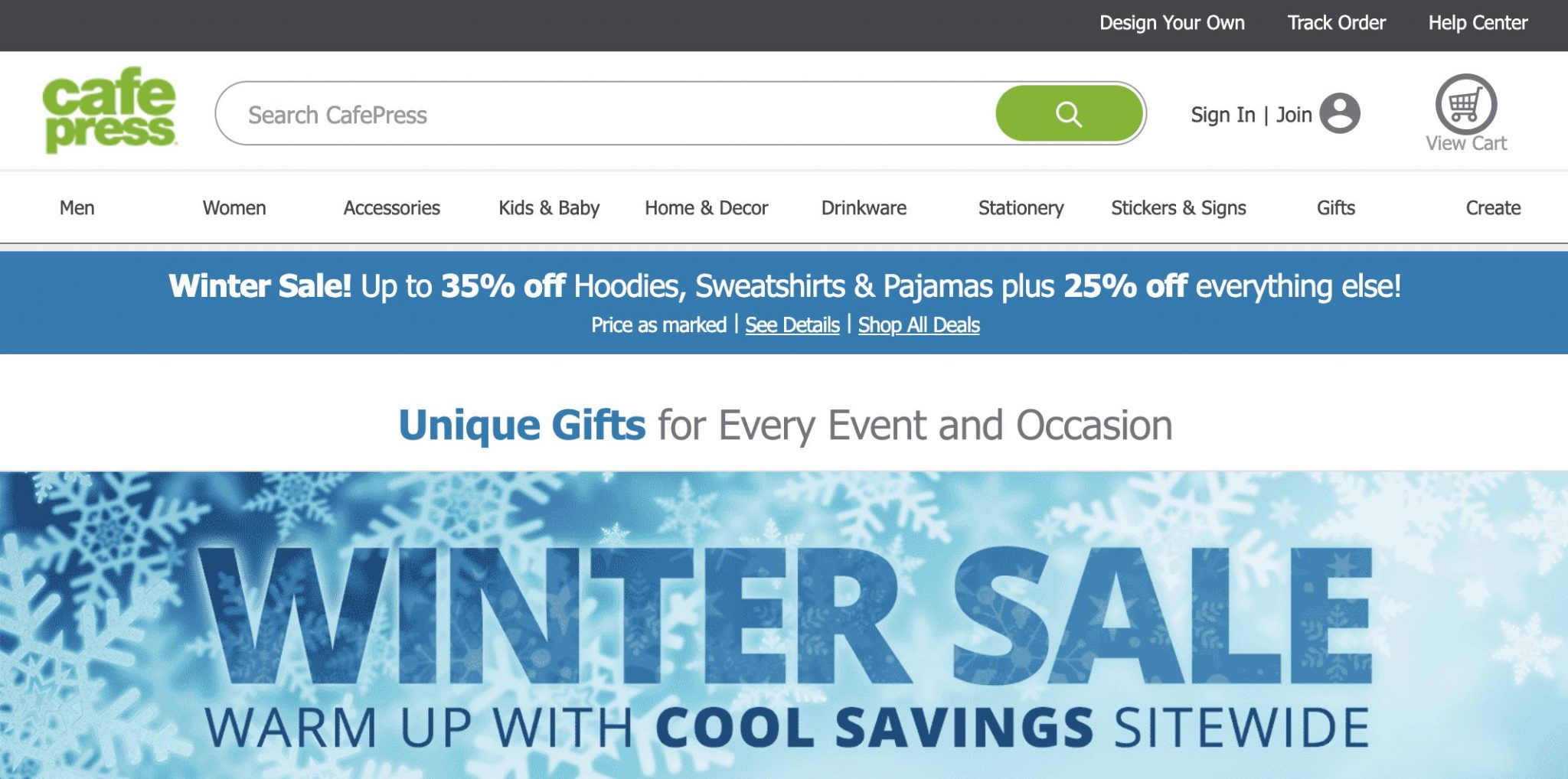 CafePress offers two options: Seller Shops and Design & List. The latter is the easiest approach as you only have to upload a design. CafePress will then automatically select a product that will work best with your design and begin to sell your product via their website.
If you would like to have more control, Seller Shops will be the better route to go. With this option, you can sell your products in your own shop that boasts your very own storefront. The online shops are completely customizable and they offer a decent selection of templates that you can use. You will also be able to select the types of products that you want to sell and decide on your own profit margins.
There is one rather big disadvantage, though. All products that are sold on CafePress come with a 30-day money-back guarantee. This means that you can wait as long as 45 days before you get a royalty. Also, the royalties that are paid out are only 5 – 10%.
Just like Zazzle, CafePress also offers an affiliate program. With this initiative you can earn as much as 15% commission on sales of any of the products listed on their marketplace.
---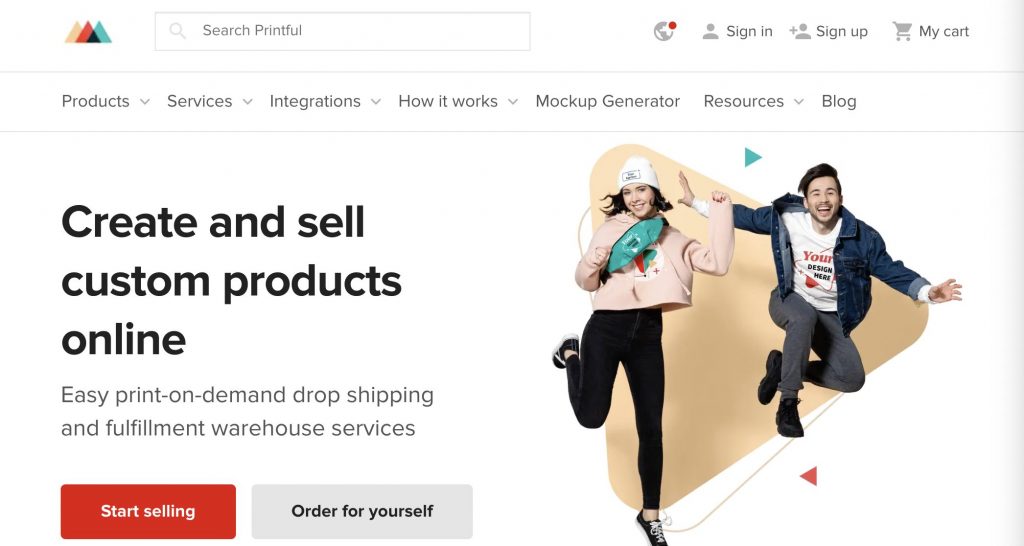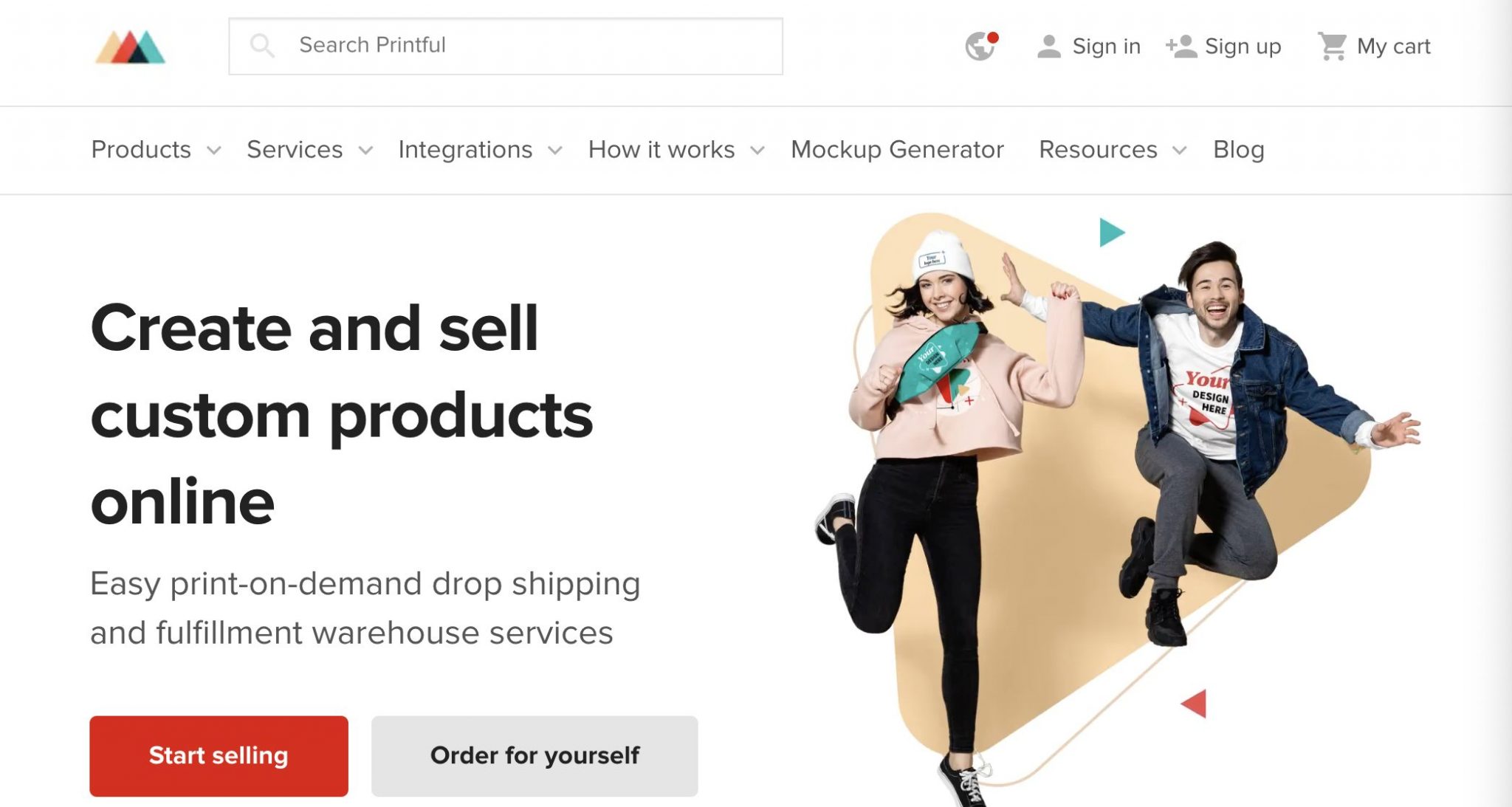 Printful is a great merch store if you want to focus on selling T-shirts. They provide a print-on-demand order fulfillment service. In addition to clothing, they can also fulfill and ship other products that include home decor, accessories and other lifestyle items (the selection, however, is not that big).
As they only print on demand and have no minimum order requirements, you will not have to worry about any leftover merch. They also do not charge set-up or monthly fees and give you complete control over your pricing. You decide on the price for all your products and then simply pay the production costs after someone has bought your products.
Another very useful feature is that Printful can connect to your own online store. The nice thing about this is that when someone buys a product via your own online store, the order will be forwarded directly to Printful. They will then fulfill and ship the order.
---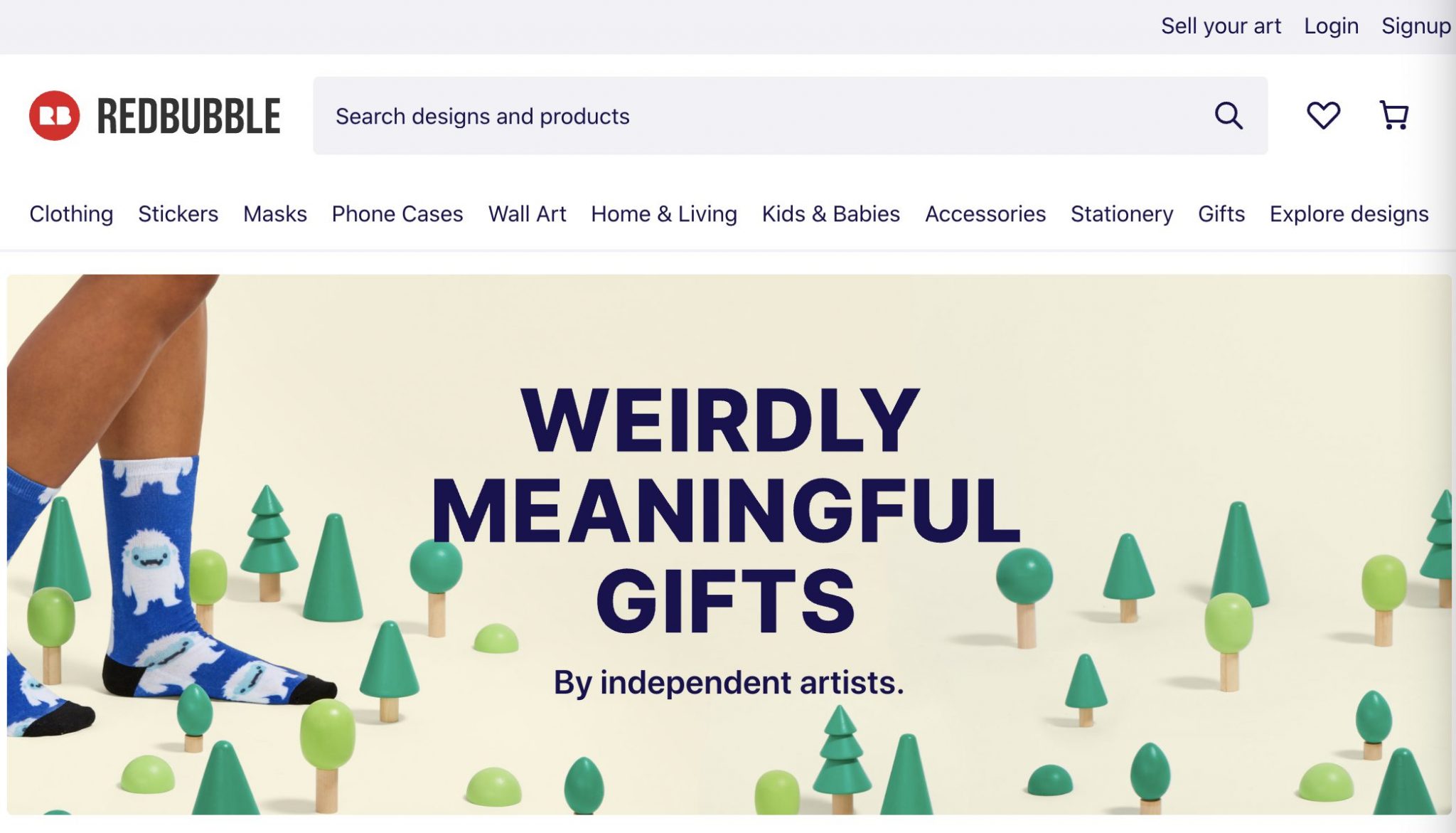 Redbubble is a popular merch site as it offers you complete control over your profit margin. Here you can sell a wide range of products (there are more than 70 unique products) that include stickers, posters. T-shirts and device cases. They will basically take care of everything for you – printing, collecting money, and delivery. The only things that you need to take care of are uploading your designs and selecting your products. As it offers a low payment threshold, it's a great way to make some extra money. All the products have a base fee and then you can choose how much profit you want to make per product. However, one thing to keep in mind is that all the products must go on sale whenever their site has a sale.
---
Wrapping Up
Merch can be a fun way to take advantage of your following on social media and grow it even further. Even if you do not boast millions of followers (yet), you can still make a pretty penny by selling merch. It might take a bit more time to market your merch, but as most of these merch stores do most of the work for you, it is definitely something worthwhile to explore. With the right merch store, all that you will have to do is design and promote (which, let's face it, is probably what got you interested in this venture in the first place).