Social commerce was probably always going to a significant force. Its popularity has gradually been increasing over the last few years. However, history will show that the Coronavirus of 2020 had a major impact, speeding up social commerce's popularity and usage.
As with most types of inbound marketing, firms have begun to develop tools and platforms to make social commerce easier for both buyers and sellers. These provide solutions to brands looking for ways to make social promotions and sell through social media. The social commerce platforms also make the social shopping experience more user-friendly and palatable for consumers.
---
Top 11 Social Commerce Platforms:
---
What are the Benefits of Social Commerce?
There are quite a few benefits for firms engaging in social commerce. For a start, social commerce provides a ready-made audience for brands wanting consistent audience growth. Each day, new users join Facebook, Instagram, TikTok, and other social networks. Each new user becomes a potential new customer for brands engaging in social commerce. Sure, to be valuable, the "clients" need to be relevant to the firm – new teenagers joining TikTok are hardly likely to benefit sellers of stairlifts, for instance – however, brands are still likely to encounter potential new clients every day.
Brand engagement on social media is proven to help search rankings too. Even if you sell directly within a social site, some of these people will follow through to your website to look at your products and other items you stock. Google will take note of this additional traffic and is likely to adjust its search rankings accordingly.
Social commerce encourages communication with potential customers. Social media is two-way, so you have the opportunity for feedback from your customers. Social media word of mouth can also increase your contact with new people. Social commerce helps you build new relationships with people that you can continue to cultivate and improve over time. Happy customers are likely to make further purchases.
---
What is a Social Commerce Platform?
Unlike most of the other platform types we cover, there is no consistent definition of what a social platform is and what kind of services it offers. Probably the best way to look at a social platform is being a tool that enables social commerce to occur. While we include some of the leading social networks in this list, they aren't social commerce platforms in their entirety. Instead, they now incorporate social commerce elements that allow social selling to occur, often without people having to leave their app. Some have effectively become self-contained marketplaces.
Of course, social commerce is more than just buying and selling. It encapsulates the entire sales process – from research through to after-sales service. That means it includes activities such as brands communicating with customers via Facebook Messenger as much as it does enable the use of Buy Now buttons directly on sales posts.
You might notice the absence of Twitter from this list, which is somewhat ironic because it was the first major social network to trial social commerce capabilities. Between 2014 and 2017, Twitter let some brands add a Buy button to their posts, allowing direct selling from tweets. However, in 2017 Twitter decided social commerce wasn't for them, and they moved away from the idea. Perhaps they were just too ahead of their time.
---
Social Commerce on Social Media
1. Instagram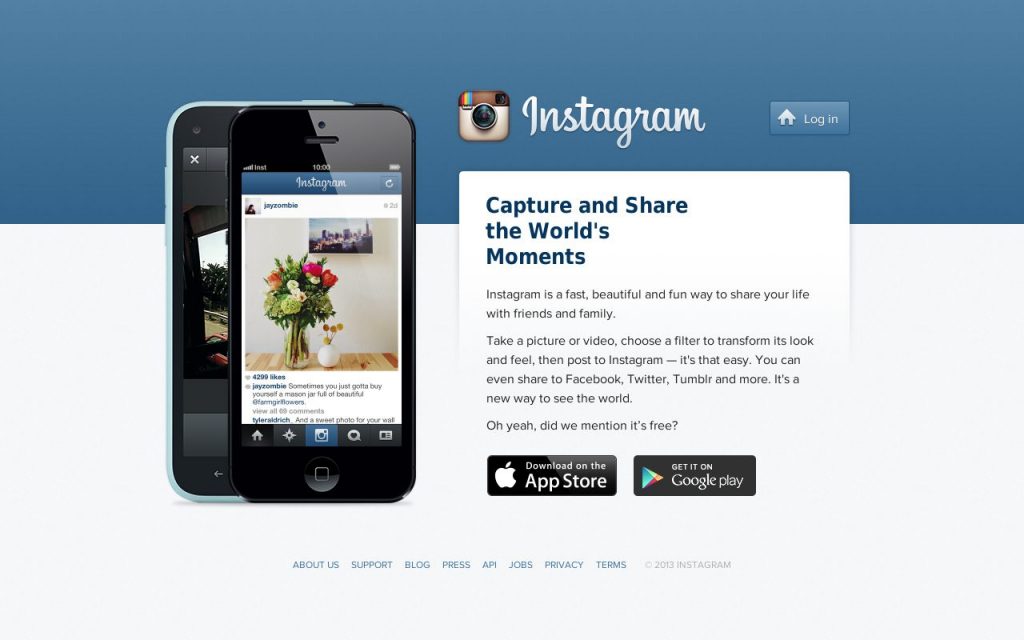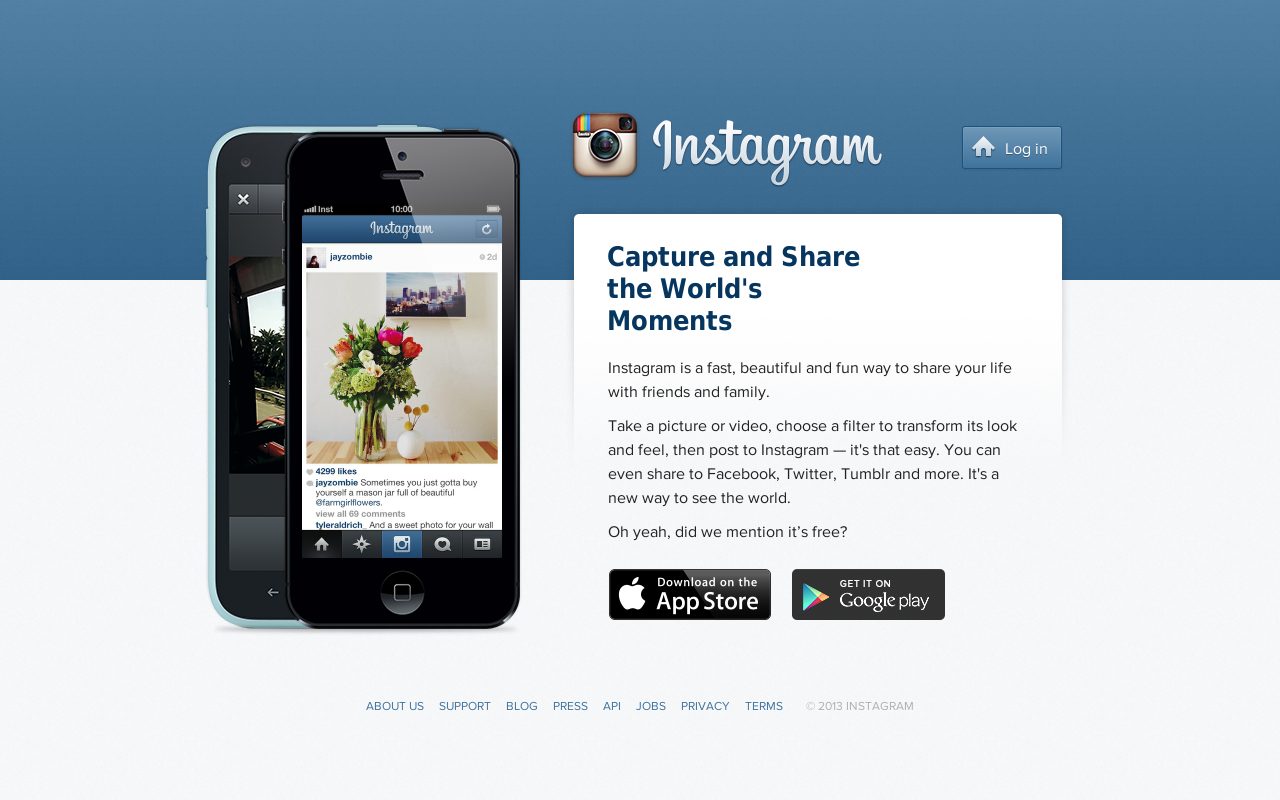 Nowadays, the primary way that Instagram acts as a social commerce platform is with its "Shoppable Posts" feature.
Instagram has always had an advantage over many of its social competitors because of its inherently visual nature. It has always been the ideal social platform to display products, particularly if you make an effort to make your images enticing. It is the perfect medium for visual storytelling.
Initially, Instagram didn't allow for pure social commerce. When somebody clicked on one of your Shoppable Posts, they followed a link to the appropriate page on your online store, rather than making the sale entirely on Instagram itself. However, Instagram has since upgraded the capabilities of Shoppable Posts, and they now include an in-app checkout feature, so the customer never has to leave Instagram to make their purchase.
---
2. Facebook
Facebook is building a collection of social commerce tools to help brands. It now lets many US businesses use Instagram's in-app checkout so that customers can experience the entire buying process within their Facebook app.
With Facebook Shops, merchants can create a customizable store from which consumers can shop within Facebook and Instagram. Facebook Shops have dedicated places on the platform for consumers to browse and make purchases. Facebook Shops have a messaging button so consumers can communicate with sellers through Instagram, Facebook Messenger, and WhatsApp. Facebook also encourages brands to livestream and is looking at allowing consumers to purchase directly from a livestream.
---
3. Pinterest
Like Instagram, Pinterest focuses on creative things. Their visual discovery engine is ideal for social commerce. They feature a visual search engine, Lens, that works with shoppable Product Pins. These find items, based on users' photos, that Pinterest thinks might interest the user. Pinterest makes suggestions to users of shoppable products, with a direct link to a retailer's checkout. Research shows that 80% of Pinners start with visual search when shopping, compared to 58% of non-Pinners.
Pinterest also offers Shop the Look ads that allow traders to feature multiple products in a single ad. Pinners can discover great products related to a Pin's image and click to check out on the retailer's site. Sellers can tag up to 25 items in a photo.
---
4. Snapchat
Although Snapchat hasn't particularly focused on social commerce in the past, they have encouraged augmented reality (AR) that has interesting social commerce possibilities. Snapchat calls its AR lenses. Users can take selfies using a lens that helps them digitally try on makeup and sunglasses. Indeed, they can now virtually try on any type of clothing.
Snapchat reports that more than 170 million users engage with AR on the platform daily.
At this stage, while you can try on products within Snapchat, using its AR lenses, you still need to click outside Snapchat to make the purchase, however.
---
5. TikTok
It is relatively early for TikTok involvement with social commerce, but the video-sharing platform has been making trials in this area. It has already established a global partnership with Shopify.
Shopify merchants can create, run, and optimize TikTok marketing campaigns directly from the Shopify dashboard by installing a new TikTok channel app from the Shopify App Store. Merchants can create native, shareable content that turns their products into In-Feed shoppable video ads.
Shopify and TikTok have also trialed a new shopping button that allowed TikTok creators to link their Shopify storefront from their videos.
---
6. WeChat
WeChat has done much to facilitate the growth of social selling. WeChat mini programs are pivotal to the success of social commerce on the platform. They allow users to share eCommerce-related content and shopping experiences.
Companies have created marketplaces using WeChat mini programs. Probably the best known is Pinduoduo, which sells to users, giving them steep discounts if they team up with other users to make bulk purchases.
The real advantage of WeChat mini programs is that users can make purchases and communicate with sellers from within WeChat. They can share the products they like with their friends and family. In fact, they can participate in all phases of the buying process without leaving WeChat.
---
Social Commerce on Websites
Verint Community is a community-led social commerce platform that creates business opportunities from customer collaborations. It's a customizable, interoperable, fully-featured platform that provides opportunities for socially-driven e-commerce.
An active, open discussion forum facilitates brand trust and leads to organic conversions through shared real-life experiences and interactions. Discussion and Q&A forums can be fully customized visually, as well as utilizing modern, responsive UX for ease-of-use.
---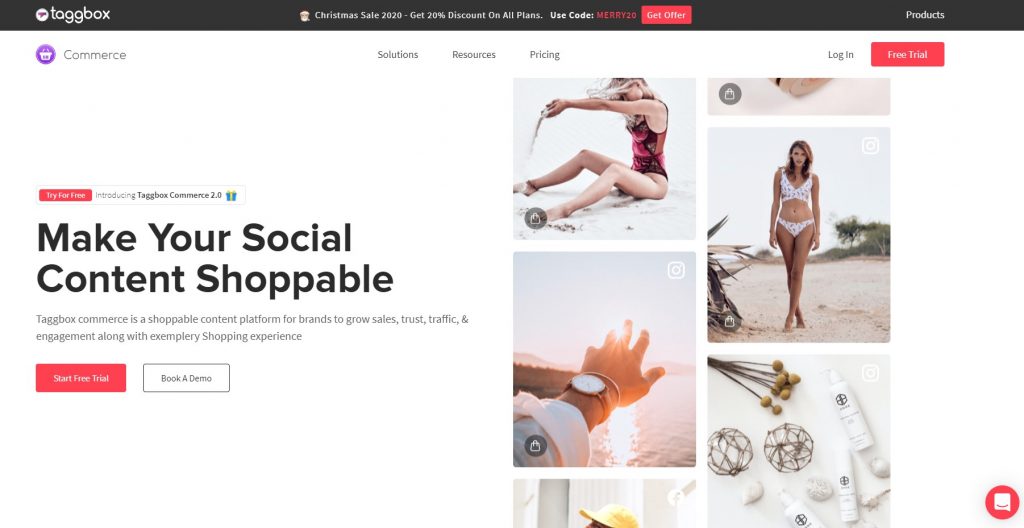 Taggbox Commerce is a shoppable content platform for brands to grow sales, trust, traffic, and engagement and offer a full shopping experience. It helps you turn your social content or UGC into Shoppable feeds and galleries. Just collect content, tag products, and publish galleries on your eCommerce website and online store. Shoppable feeds allow users to get inspired and buy products, leading to more conversions, inspired purchases, brand social proof, and consistent revenue growth.
---
9. Pinduoduo
As we referred to above, Pinduoduo is built on a WeChat mini program. It incentivizes users by giving them steep discounts if they bring in other users. All of these transactions occur within the Pinduoduo platform (which in turn is built upon the WeChat app.) Users don't have to go outside Pinduoduo / WeChat to communicate with anyone involved in the transaction. There is no need for a separate messaging app or email communication.
Pinduoduo includes two prices for each product it sells. One is the "single buyer" price. However, there is a second cheaper price shown that the buyer can pay if he/she can find someone else to buy the good (the second person also gets the lower price).
---
10. Beidian
Beidian is another Chinese WeChat social commerce platform. It was founded in 2017 by the maternal and childcare shopping conglomerate Beibei Group. It lets users buy, share, and sell products across various product categories, though it focuses mainly on mother and infant goods. It directly leverages existing WeChat friendships for marketing. Most people on Beidian sell to someone they know rather than strangers.
---
11. Amazon Live
Amazon Live takes a different approach. It gives the opportunity for brands to engage with shoppers in real-time using interactive, shoppable livestreams. Amazon Live is designed to inspire, educate, and entertain customers in a format that allows real-time brand interaction.
You can use it to introduce shoppers to your products and provide them with the information they need to make confident purchase decisions. You can also use live streams to inform audiences on product features, benefits, and special offers in an interactive environment with live product demonstrations.
Amazon Live also includes a chat feature, where you can answer questions and provide information in real time to help drive connection.
Frequently Asked Questions
What is social commerce platform?
Social commerce is the concept of selling products and services across social media platforms. Social commerce provides a ready-made audience for brands wanting consistent audience growth. The entire shopping experience, from product discovery to the check-out process, happens on social media.
What are the best platforms for social commerce?
These are the top 10 best platforms for social commerce:
1. Instagram
2. Facebook
3. Pinterest
4. Snapchat
5. TikTok
6. WeChat
7. Verint
8. Taggbox Commerce
9. Pinduoduo
10. Beidian
What is an example of social e commerce?
An example of social commerce includes user recommendations, customer ratings and reviews, social shopping experience tools, social apps, marketing, and social media optimization.
What is a commerce platform?
A commerce platform is a platform that allows transactions to take place. The platform lets you overlay technology to integrate online and in-store. With social commerce, the entire shopping experience, from product discovery to the check-out process, happens on social media.
Is Facebook an ecommerce platform?
Facebook is one of the largest ecommerce platforms. ​​With Facebook Shops, merchants can create a customizable store from which consumers can shop within Facebook and Instagram. Facebook Shops have dedicated places on the platform for consumers to browse and make purchases in addition to messages with the client.