Meta, the tech behemoth, recently unveiled "Threads," its new text-based messaging app, which appears to be an answer to Twitter's platform. Presented as Instagram's "text-based conversation app," it shares a striking visual resemblance with Twitter. This resemblance isn't merely superficial; users can post brief messages, reminiscent of tweets, which the online community can engage with through likes, shares, and comments.
The significance of this launch is amplified by the recent upheavals at Twitter, especially under the unpredictable helm of Tesla CEO Elon Musk. This unpredictability left a gap in the market, a vulnerability that Meta aims to exploit with Threads. Indeed, Mark Zuckerberg, Meta's CEO, announced that the primary intent behind Threads was to woo those users disenchanted with Twitter due to Musk's leadership.
The app, which has been launched in over 100 countries, allows users to carry over their Instagram identities, underscoring the integration of Threads within the Meta ecosystem. Despite this integration, it's interesting to note that Threads operates as a standalone app, requiring a separate download.
Meta's vision for Threads is clear: it's envisioned as a space where communities converge to discuss myriad topics, from today's trending discussions to tomorrow's potential viral subjects. The app is designed to promote user engagement, allowing them to post content up to 500 characters long, and even share multimedia content like links, photos, and videos.
One of the remarkable features of Threads is its commitment to fostering positive and productive interactions. The platform is equipped with tools that offer users a degree of control over their interactions. For instance, users can employ hidden words akin to Instagram to screen out unwanted replies.
The launch has been met with significant initial success, as evidenced by the impressive 5 million sign-ups within four hours of its debut. This initial momentum, coupled with the broader context of the tech industry, hints at a brewing rivalry between Zuckerberg's Meta and Musk's Twitter, possibly heralding a new era in social media dynamics.
---
How to Set Up Threads: A Step-by-Step Guide to Meta's New Social Network:
---
Threads as a platform for sharing text updates and engaging in public conversations.
The app doesn't limit users to only textual content. While it's primarily geared towards text, with a generous limit of up to 500 characters for each post, Threads also offers flexibility by accommodating multimedia elements, such as links, photos, and even videos that span as long as 5 minutes, providing a holistic media-sharing experience.
Additionally, a unique feature allows Instagram users to seamlessly share their Threads posts via Instagram stories, suggesting a synergy between the two platforms and an intent to capitalize on Instagram's massive user base.
A distinct feature of Threads is its commitment to user engagement. Not only can individuals follow accounts familiar to them from Instagram, but they can also engage in public posts similar to how conversations unfold on Twitter. This design choice reaffirms Meta's intention to make Threads a space for broad public discussions and communities to come together.
To foster a conducive environment for these conversations, Meta has infused Threads with tools meant to encourage positive and productive discussions. Users can manage mentions and replies, offering them control over their interactions on the platform. Moreover, in an effort to maintain the quality of discussions, users can filter out undesired responses using hidden words, a feature reminiscent of Instagram.
---
Main Differences between Threads and Twitter
Threads and Twitter differ primarily in structure and content length. While Twitter limits a tweet to 280 characters, fostering concise messages, Threads allow for a series of connected tweets, facilitating extended narratives. This difference in structure extends to content organization: Twitter presents short, real-time content on a chronological timeline, whereas Threads' group-related tweets enhance the narrative flow.
Engagement on the two features diverges as well. Single tweets invite likes, retweets, and replies, but Threads emphasize appreciation for the entire narrative by allowing only retweets or replies for the collective thread. Threads, by nature, support detailed storytelling, offering readers an immersive experience in contrast to the bite-sized nature of individual tweets.
In terms of visibility, while tweets can go viral rapidly, threads, though capable of gaining visibility, might propagate more slowly. Threads invite deeper, prolonged discussions, nurturing community, whereas individual tweets often result in quick interactions.
The creation process also differs significantly. Crafting a Thread demands strategic content planning for coherence, whereas tweeting is more spontaneous. Another distinction is content consumption: Twitter's brevity suits users with shorter attention spans, and Threads asks for more extended focus.
Moreover, use-case scenarios for the two differ, with Twitter being a jack-of-all-trades for quick updates and Threads excelling in detailed discussions, stories, or tutorials. Finally, Twitter visually showcases individual tweets with optional thread expansion, whereas Threads presents a structured list for easy narrative tracking.
---
Setting Up Threads on Android or iPhone
1. Downloading the App
Go to the App Store (iPhone) or Google Play Store (Android).

Search for the "Threads" app.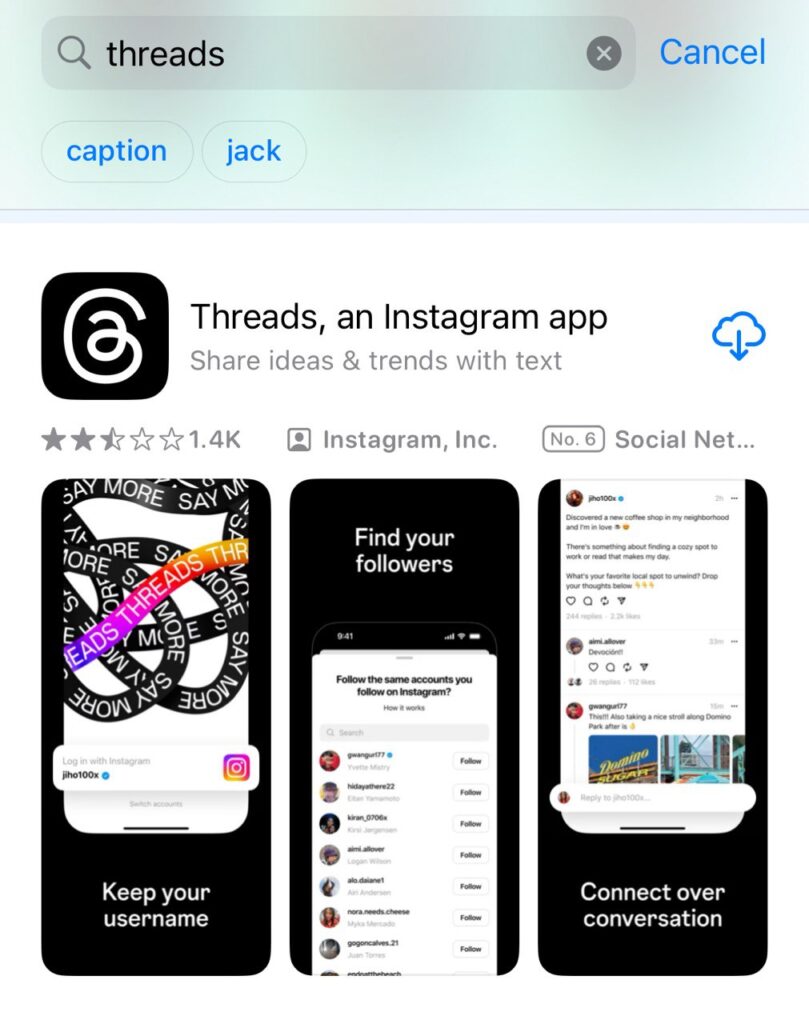 Download and install the app.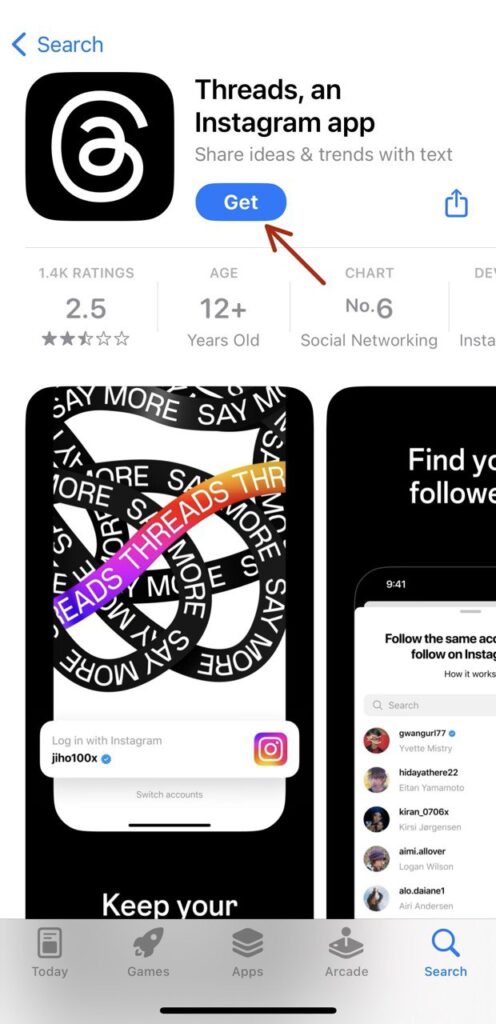 After installation, tap the "Threads" icon to open it.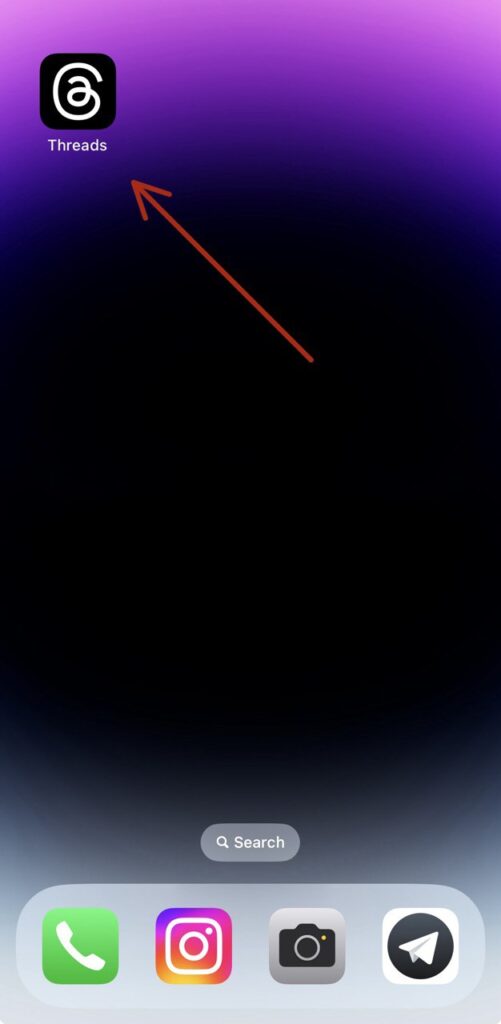 ---
2. Signing Up
Tap "Sign in with Instagram" at the bottom. If you're already logged into Instagram, it'll display your current account.
If you aren't signed into the Instagram app, select "Log in with Instagram" at the bottom. Once logged in, it will redirect you back to the Threads app.
For users with multiple Instagram accounts, tap "Switch accounts" and select the desired account. If an account isn't listed, tap "Log in to another Instagram account."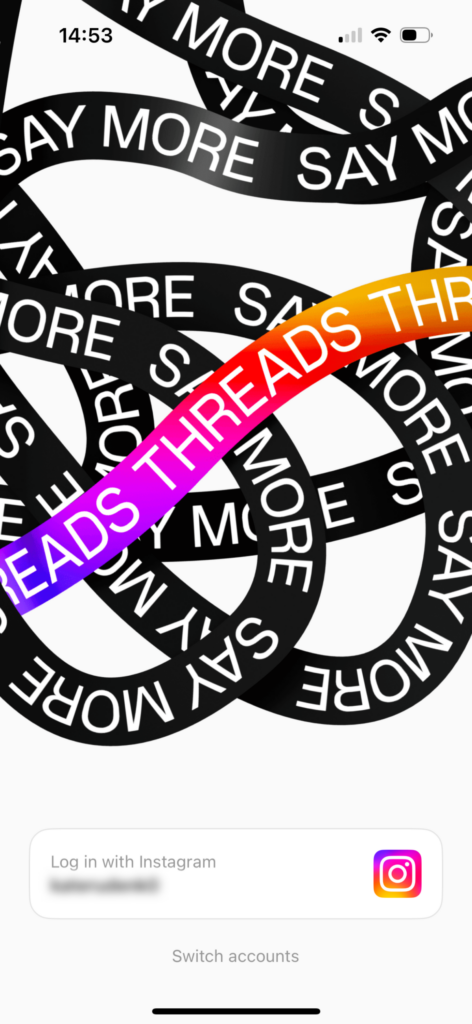 After selecting your Instagram account:
a. Set your profile picture by tapping the profile picture next to "Name." Choose your upload method.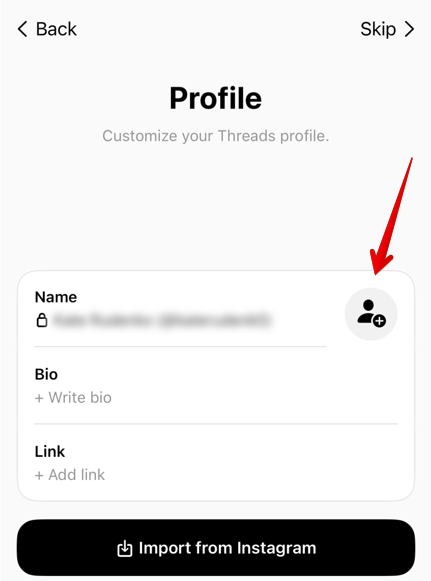 b. Add a bio by tapping "Bio." Either a new bio or select "Import bio from Instagram." Tap "Done" when finished.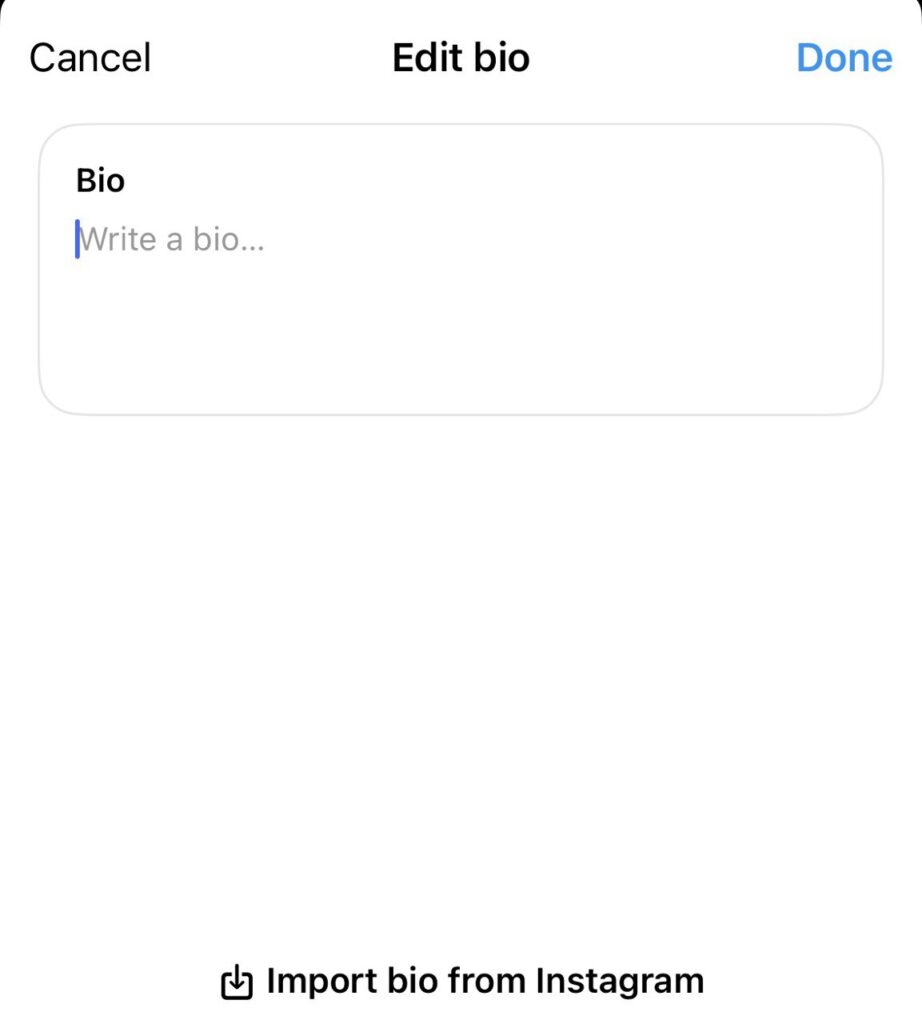 c. Tap "Link" to add any relevant links. Either manually add a URL and title or choose "Import link from Instagram." Confirm with "Done."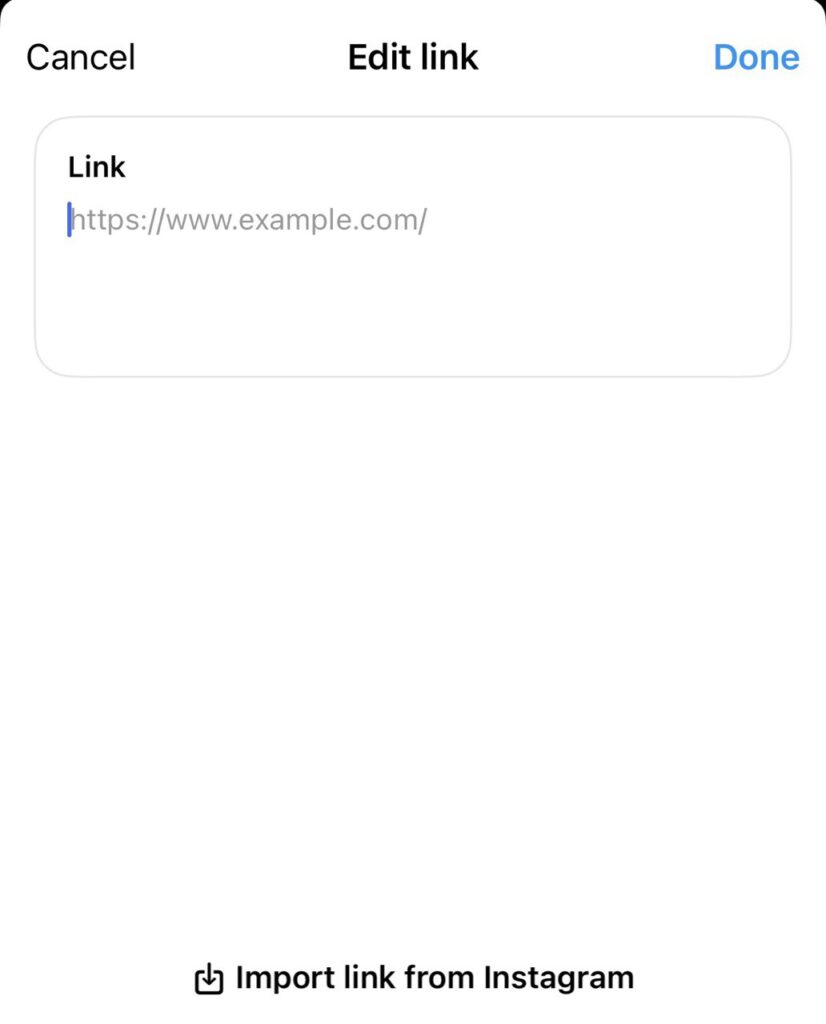 d. Under "Following," you can see suggested profiles to follow. Tap "Follow" to add any.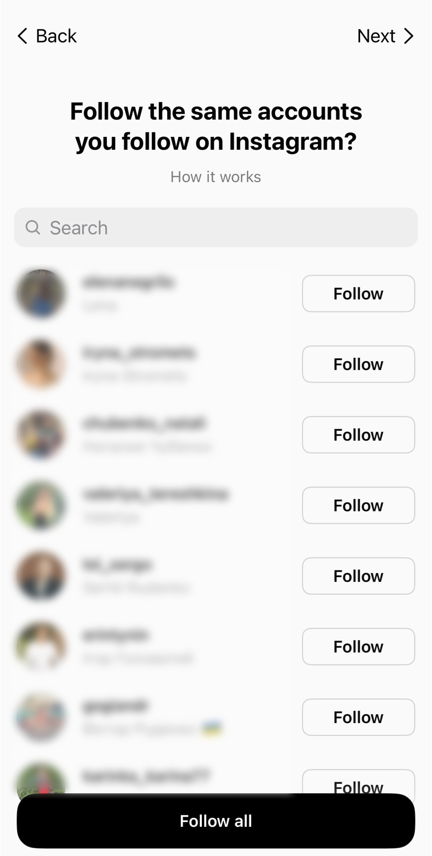 e. Optionally, tap "Import from Instagram" to quickly transfer your Instagram details to Threads. Tap "Continue" at the bottom.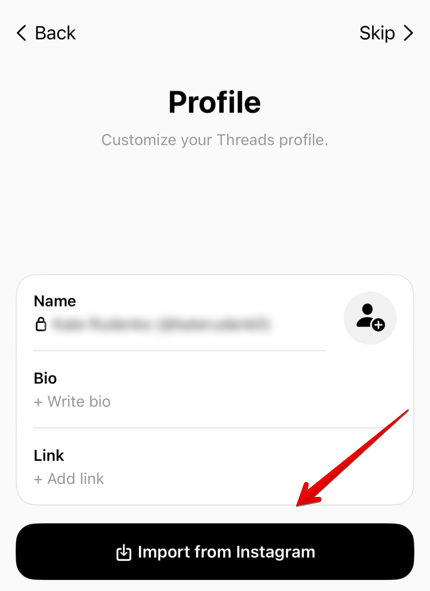 f. Choose either a public or private profile. Tap "Continue" after your selection.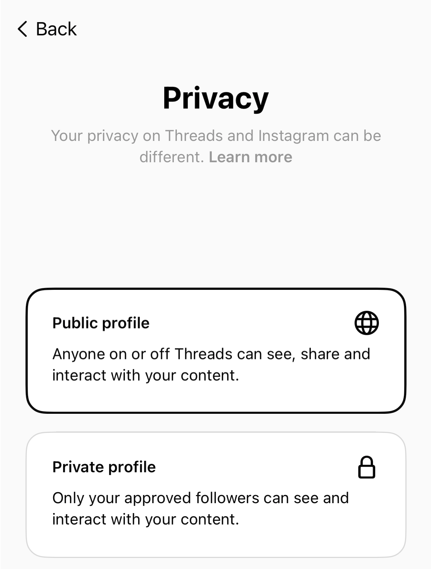 g. Review the terms and policies. Once done, tap "Create profile."
---
Important Points to Note When Signing Up for Threads
To sign up for Threads, having an existing Instagram account is mandatory. This means that you cannot use Threads without an Instagram account. When you sign into Threads using your Instagram credentials, the details on your Threads profile won't automatically reflect your Instagram details unless you specifically choose this option. It's important to note that the people you choose to follow on Threads, or those who follow you, won't impact your Instagram following or followers list.
Additionally, any edits you make to your Threads profile, such as adjusting the bio or profile picture, remain separate from your Instagram. However, if you're among those with a verified badge on Instagram, that badge will be visible on your Threads profile, and any changes to your profile picture must be made on Instagram.
---
Conclusion
Setting up Threads is a seamless process that requires an existing Instagram account. While Threads integrates closely with Instagram, it maintains its distinctiveness, allowing users to curate a separate profile and follow list. Despite the easy setup, users should know the interplay between Threads and Instagram, especially regarding profile changes and account deletions. Ensuring a clear understanding of these nuances ensures an optimal experience on the Threads platform, offering a fresh and immersive way to engage in extended text-based conversations.