Any discussion on streaming is incomplete without the mention of Twitch. The platform which started as a side-hustle for Justin TV now accounts for 73% of the total hours streamed online. If the trend persists, Twitch's market share is projected to increase by 20% in 2020.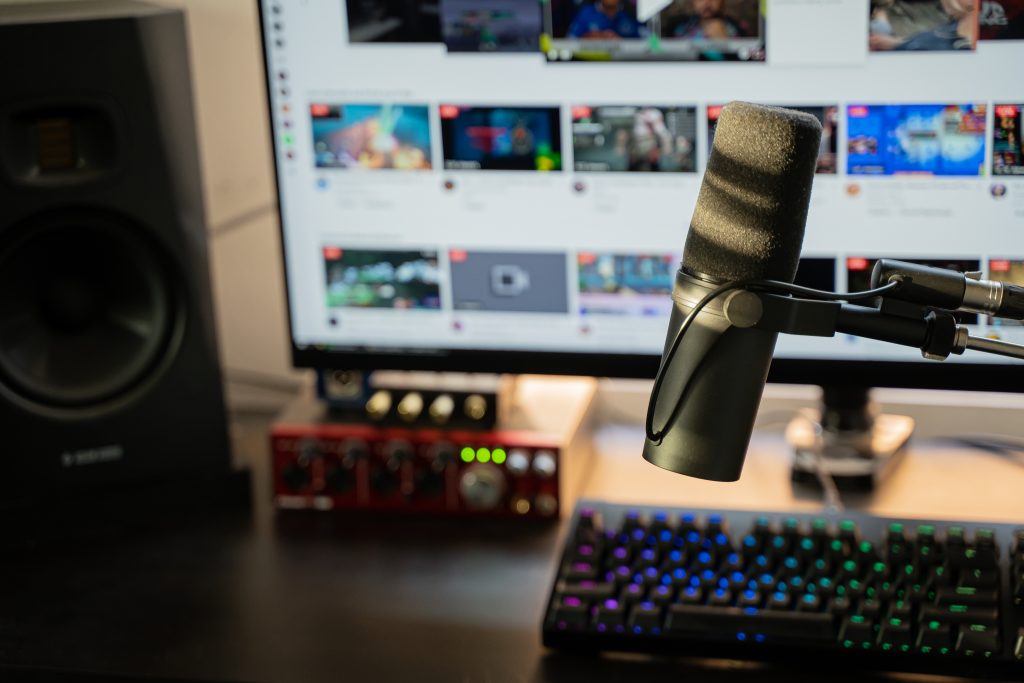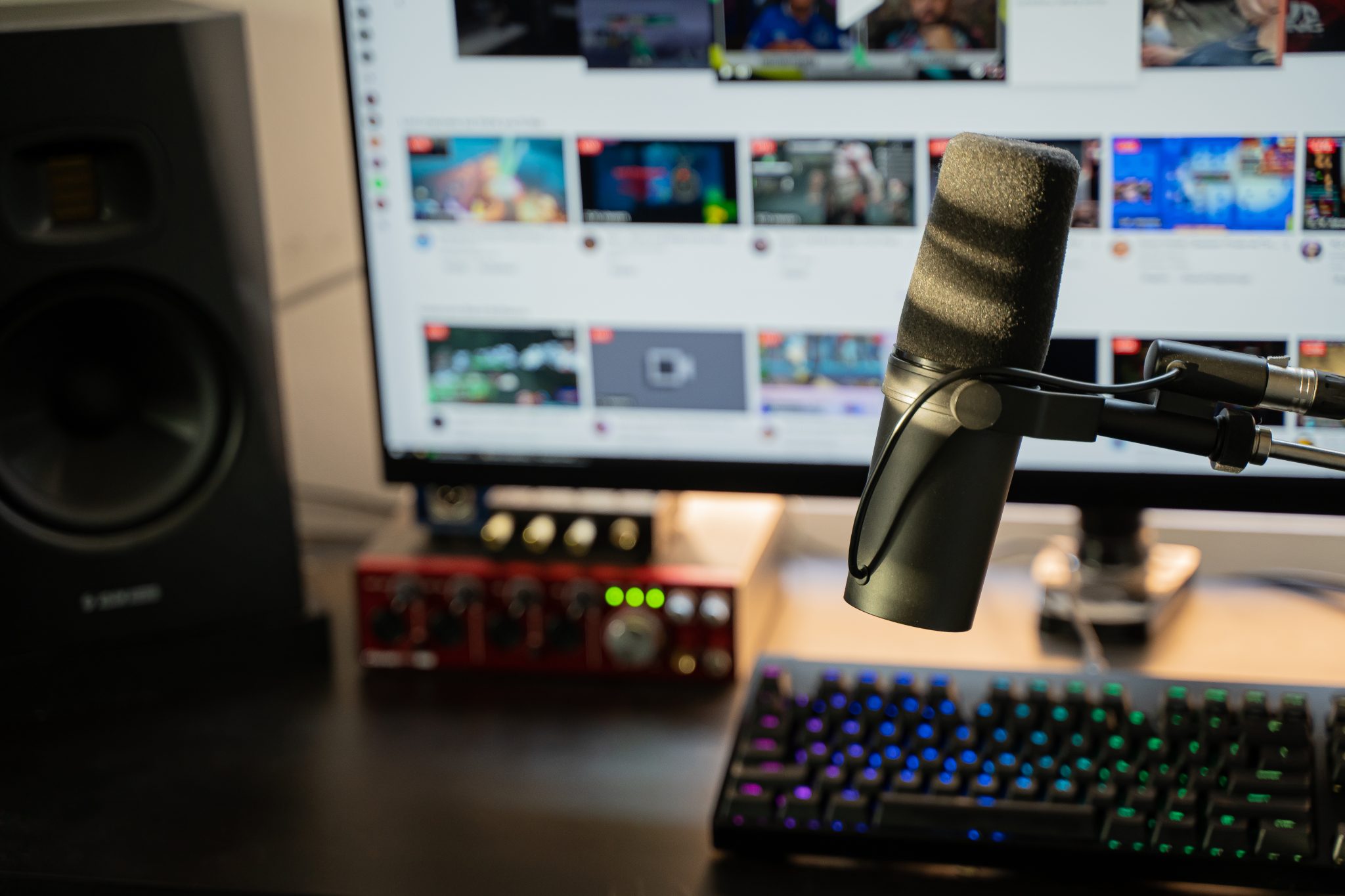 In just a few years, Twitch has surpassed competitors like Mixer, YouTube, and Facebook. Today, it is the largest online platform for video game streaming. With a reach of 15 million daily active users, Twitch is the place to be for brands, marketers, and influencers.
Previously, we have written about how to upload videos to Twitch and how to personalise your streams using templates, overlays, and panels. In this article, we will walk you through the process of live streaming on Twitch from different devices. Plus, the gear and groundwork that you need for broadcasting.
---
How to Stream on Twitch | The Ultimate Guide to Twitch Stremaing:
---
How Do You Prepare to Broadcast on Twitch?
Before you start streaming on Twitch, you will need to create an account and procure some special software and hardware. Only then can you get on with the actual process of streaming.
---
Create an Account
1. Study Twitch's community guidelines and bookmark the page. You'll need to refer to it as the platform updates its guidelines occasionally.
Just like YouTube and Facebook, Twitch prohibits content that is sexually-explicit, hateful, discriminatory, and too graphic. They outline additional rules for gamers, regarding:
Cheating, bottling, and hacking in multiplayer games

Stealing and publishing copyrighted content

Broadcasting alpha/beta versions of games without permission from creators
2. Create an account. If you're using mobile devices, download the Twitch mobile app and sign up for a new account. Twitch recommends that you use your phone number and add your email address later.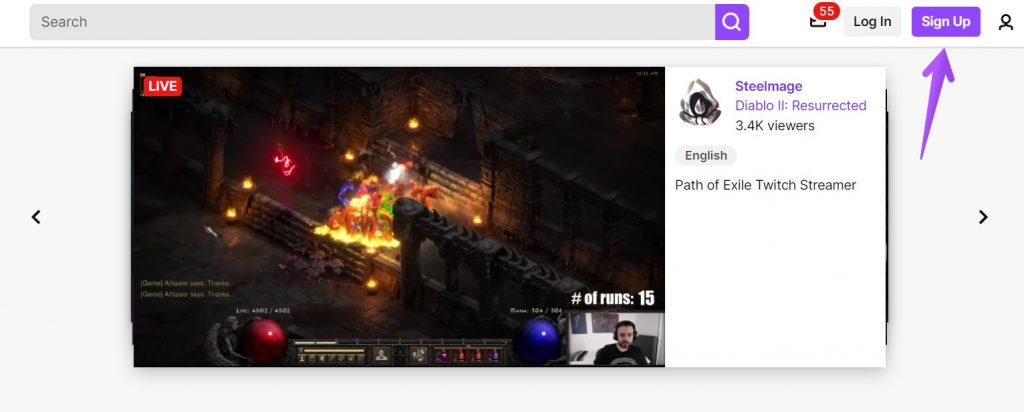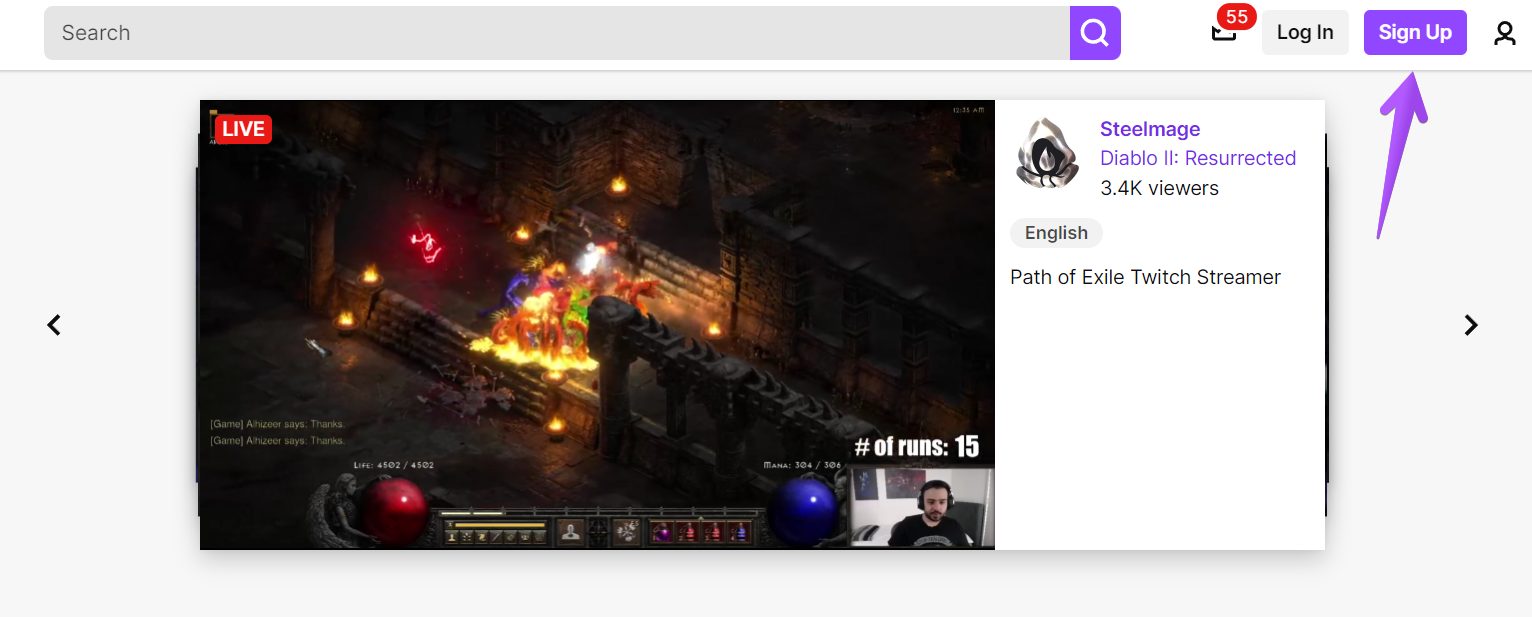 On desktops, simply visit https://www.twitch.tv/ and click on the "sign up" button on the homepage.
3. The last step is to enable two-factor authentication. This is not optional and can be done only on desktops/laptops. But keep your mobile phone handy for receiving the OTP (one-time password) that Twitch will send.
---
Get the Right Software
You'd think that creating an account on Twitch would be enough to get you started. But that's not all. You need software programs that encode your live streams and make them compatible with your camera, microphone, and console capture card.
Often, you'll hear streamers talking about hardware encoders and you might be tempted to give them a try. However, we recommend software encoders since they are more affordable and easy to use for beginners.
There are many software solutions available for Twitch streamers. Our top picks include:
Open Broadcast Solution (OBS):

It gives streamers a high degree of control over their stream interface layout, hotkeys, and screen transitions.

Stream Design Bundles

: You'll get maximum value for money with their Master Bundles plan, where you can purchase stunning graphics and animations.

Streamlabs:

This is a valuable solution for streamers who want to earn money from Twitch. The dashboard displays data like average views and viewing time that can help content creators attract sponsors.
You can also check out Twitch's proprietary streaming solution, Twitch Studio. The beta version is currently available. It has Twitch-native features, including community support and Twitch chat.
For downloading Twitch Studio, log in to your Twitch account and click your avatar in the top-right corner. Select "Creator Dashboard" from the menu that appears.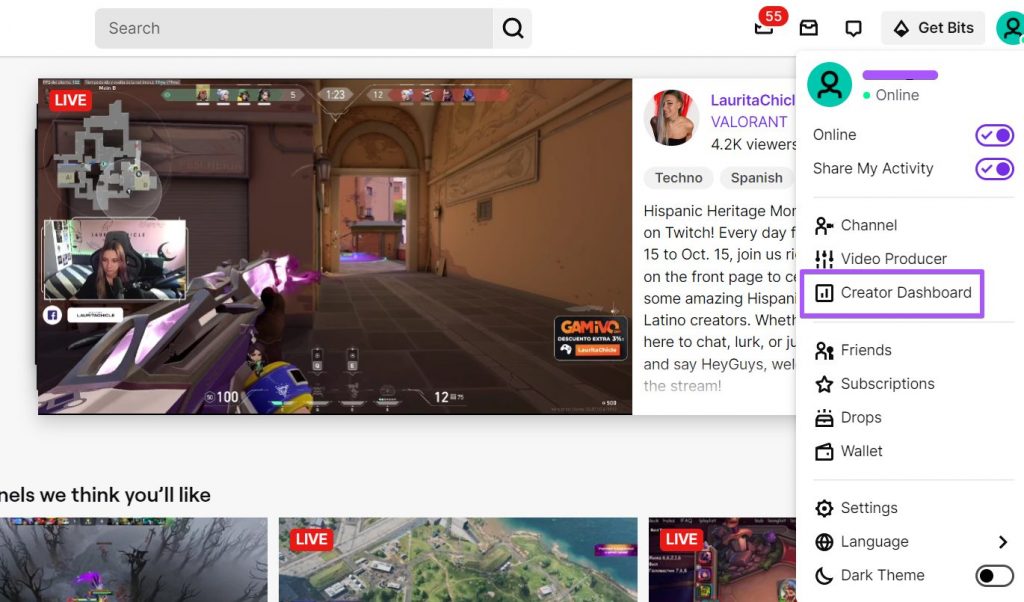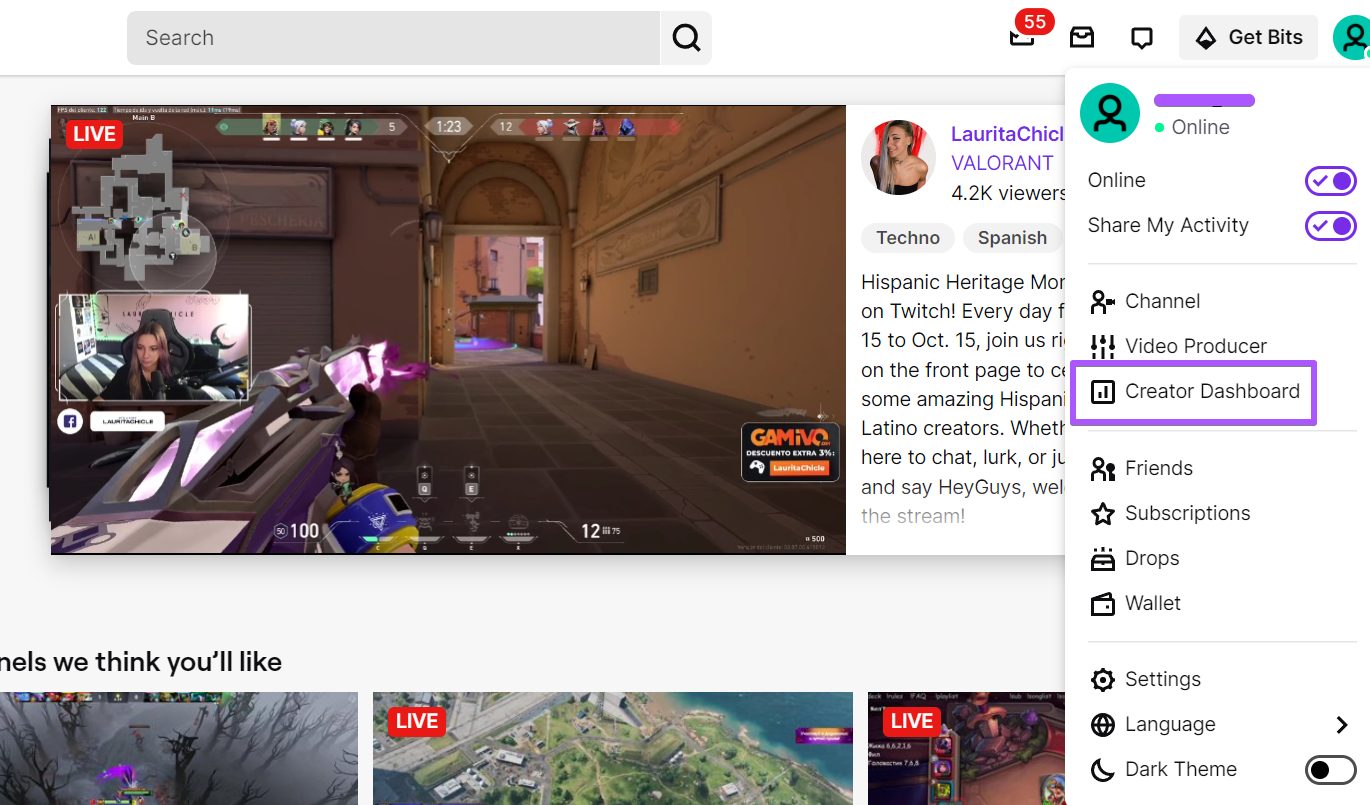 From the dashboard, click the "Download Here" button in the "Get Streaming Software" section.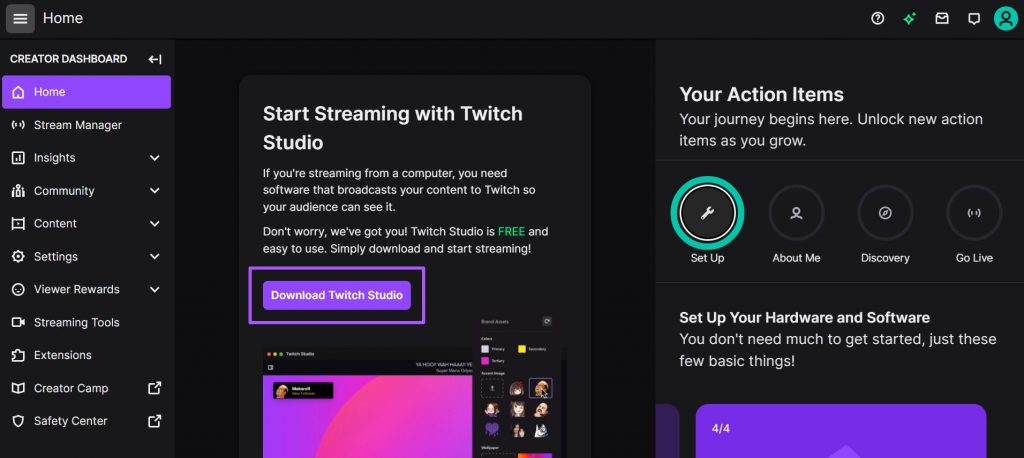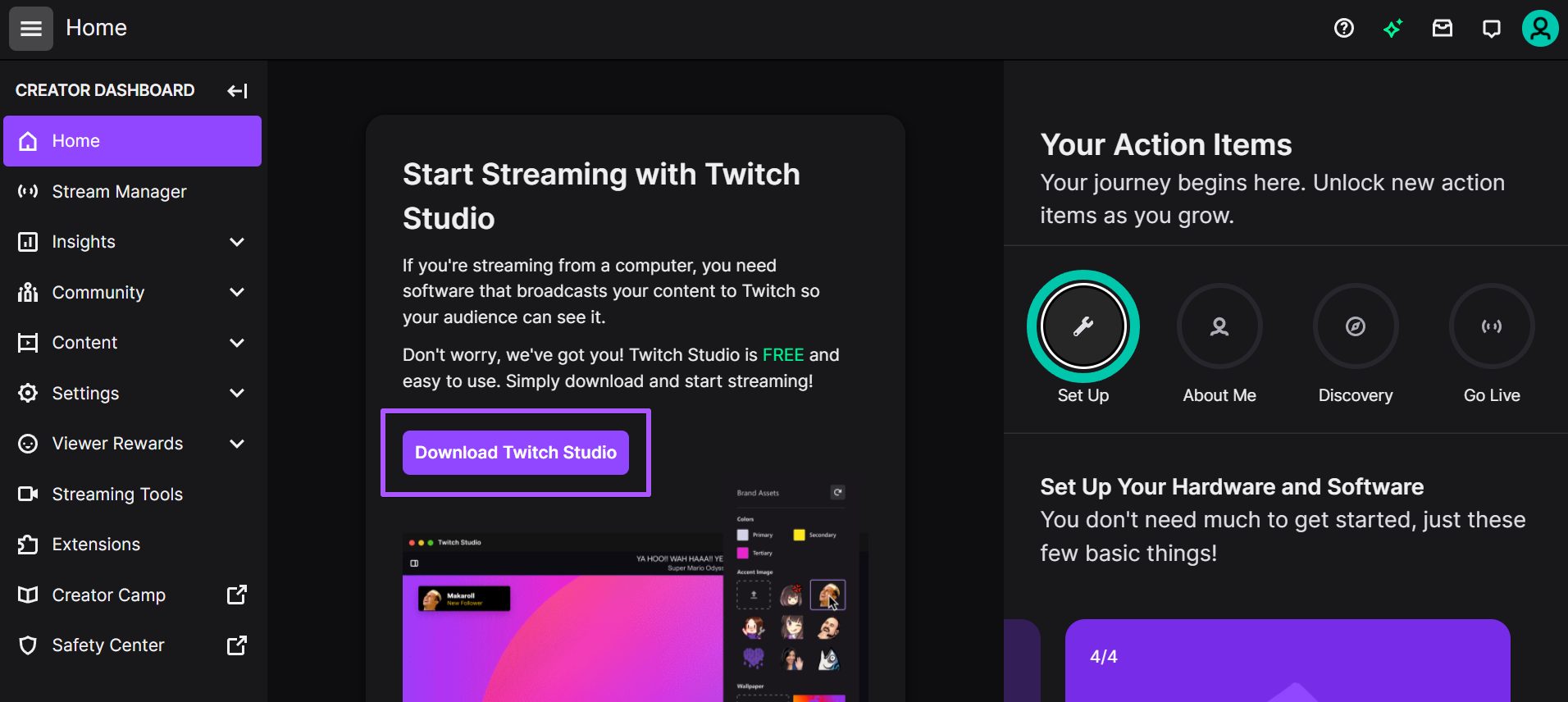 Select the appropriate platform from the download page and download Twitch Studio onto your system.
---
Get the Right Hardware
By hardware gear, we don't mean high-end filmography equipment or computer paraphernalia. You don't need a DSLR or Intel Core CPU to create 4K streams on Twitch. What you do need is decent hardware that can take the load of filming and streaming at the same time.
Let's take a closer look at the hardware you need, one item at a time.
Smartphone, Computer, or Console
You can use gaming stations (like Xbox One) or smartphones to capture and stream your streams. But you'll be surprised to know that most streamers prefer to stream through their desktops/laptops. Some gamers like to use computers for broadcasting while they game on the side using their consoles.
You can attach additional gear to computers, such as lighting softboxes. Furthermore, broadcasting software solutions on PCs allow you to add cool overlays and effects to your streams.
Computers are pretty much the only viable choice when it comes to high-end streaming. They are also great for newbie streamers who feel hassled by the tiny controls on mobile interfaces.
When you're putting together a computer for streaming, make sure the processor is strong enough to do encoding and gaming simultaneously. Opt for graphic cards like Nvidia RTX which can be used with OBS. If you're going to use two computers, one for streaming/encoding and one for gaming, reserve the faster one for encoding.
In general, 8 GB RAM, an i5 processor, and a good internet connection should get you rolling. As your streams become more sophisticated, you will need to invest in better gear.
---
Microphone
Twitch allows you to do more than just stream videos. You can "just chat" with your followers, an activity that took up 81 million hours on Twitch in Q4 of 2019. Though this includes the time spent in the Twitch chat window, verbal chatting beats typing any day. Even if you're basically a gamer, adding commentary to your stream can make it more engaging to viewers.
For all of this, you need to procure a solid microphone. Your gaming headset's native microphone is not enough to produce high-quality audio. If you want to be clearly audible during your broadcast, you should invest in a standalone headset.
We recommend Blue Yeti Nano and Zalman ZM microphones for crystal-clear audio.
---
Camera
To look your best on Twitch, your webcam should be of superior quality. The best part about using computers for streaming is that you can modify their configuration part-by-part as needed.
In case you're not happy with your webcam's picture quality, you can invest in cameras like Microsoft LifeCam or Razer Kiyo.
---
Additional Gear
To get you started on Twitch, the above hardware is sufficient. But once the money starts pouring in, you might like to get additional gear in order to scale your production.
Green screen:

A chaotic background can totally ruin the viewing experience for your audience. Green screens can block out and beautify your stream backgrounds to make for pleasant viewing.

Stream deck:

If you are in the habit of using touch screens, you'll find stream decks very useful. They let you trigger commands and manipulate settings using your fingertips.

Game capture card:

If you plan to multi-stream from two computers or have a console-computer arrangement, you'll need to buy a game capture card.

Lighting:

A few LED softboxes can add flattering light effects to your stream and make it look professional and slick.
Once you have all the gear and groundwork out of the way, you're ready to actually live stream to Twitch.
---
How Can You Live Stream from a Desktop?
As explained, desktop computers are the preferred device of streamers to go live on Twitch. We have broken down the streaming process on desktops into the five basic steps.
---
Plan Your Stream Content
If you're assuming that Twitch is only for broadcasting esports, you're underestimating the scope of this platform. You'll find cooking demonstrations, makeup tutorials, just chat streams, grab-bag games, and more on the platform.
You will have to decide what kind of content you plan to steam. Having a content strategy helps in two ways. One, you know in advance what kind of gear you'll need to arrange before going live. Two, you can create buzz about your stream on other platforms by doing promotional posts and teasers.
For instance, ASMR content (autonomous sensory meridian response), which is very popular on Twitch these days, requires pro-level microphones. ASMR streamers like MaryJleeee use high-end gear like 3Dio Free Space mic which are not available in local stores. It helps if you know these things in advance so that you can source all the requisite gear.
---
Set up Your Streaming Rig
As a beginner, you will do well by sticking to text-chat-only streams or just stream whatever is on your screen. You won't need to bother about connecting your webcam or microphone.
But as you get comfortable with the platform, you'll feel a need to widen the variety of content that you offer. At that time, make sure that your computer, gaming console, microphone, and webcam are in place. It's always a good practice to do a test run before actually going live.
---
Install and Connect Streaming Software to Twitch
You can use any of the software solutions we mentioned earlier. But for the purpose of this post, we will use OBS Studio for demonstrations and examples. After installing OBS on your computer/phone, you'll be asked to choose between auto-configuration wizard or manual set up 9which we recommend).
Head over to File > Settings > Stream. Select "Twitch" as your service. Then, you can connect your Twitch account to OBS by providing your Twitch login credentials.
You can also head over to Twitch, click on the avatar in the top-right corner. Then click on "Settings" from the menu that appears.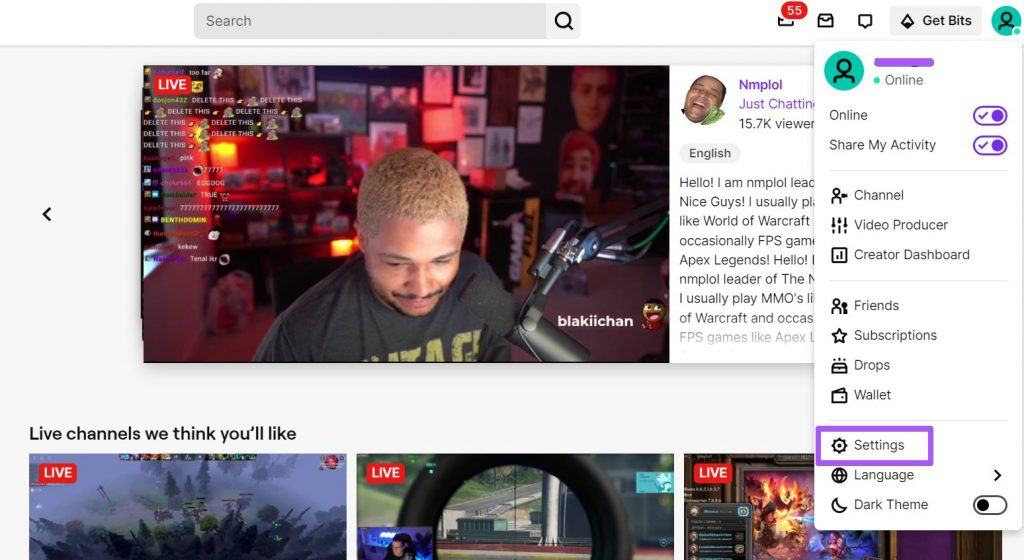 The "Settings" page will appear. Click on the "Channels and Videos" tab at the top.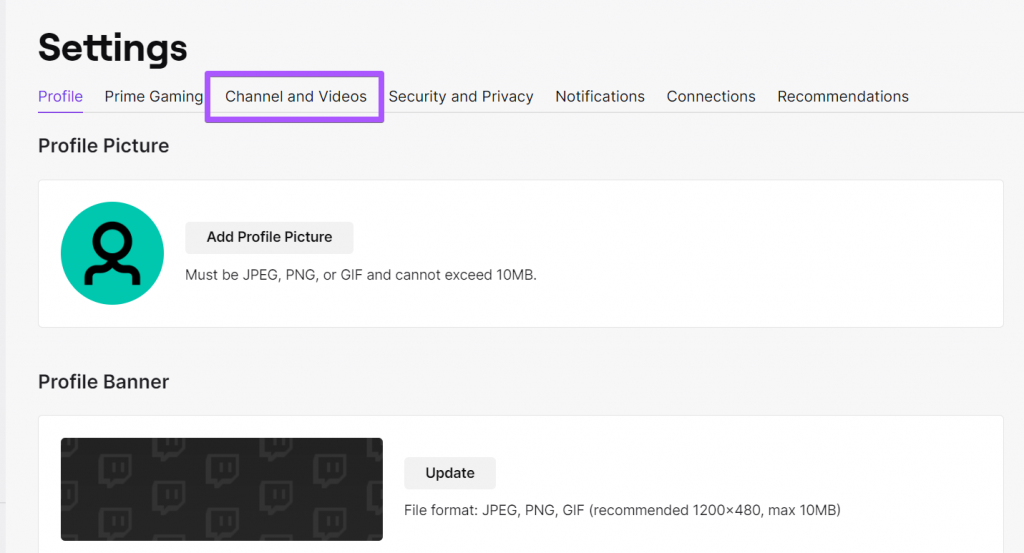 You will see an encoded value in a file labelled "Primary Stream Key." Click on the "Copy" button next to it.
Now, head over to OBS and paste the copied key there. Your streaming software and Twitch are connected.
---
Add the Content and Audio/Video Sources to Your Streaming Software
In any streaming software that you use, you'll need to add all the content sources that you plan to use in your stream. Content sources may be your webcam if you plan to do a face-to-face demo or chat session. It will be your gaming console if you're going to stream a game.
For OBS, this step is pretty simple. To configure audio devices, go to File ­> Settings > Audio. Then, search for the audio devices that will be used while streaming, which may be your desktop speaker and headset microphone.
To add video sources to OBS, click on the + button in the "sources" field on the homepage. A menu appears, showing a range of sources such as games, web pages, desktop, and text files. You can select the sources that fit your needs.
---
Adjust the Streaming Settings
Your streaming settings depend on the type of content that you are going to stream, the upload bandwidth of your connection, and the power of your encoding software.
To get a better idea of the best internet speed and resolution that you need for uninterrupted streaming, go through the Twitch Broadcasting Guide. It contains the tech specs for two popular processor types, NVIDIA NVENC and x264, as shown in the graphic below: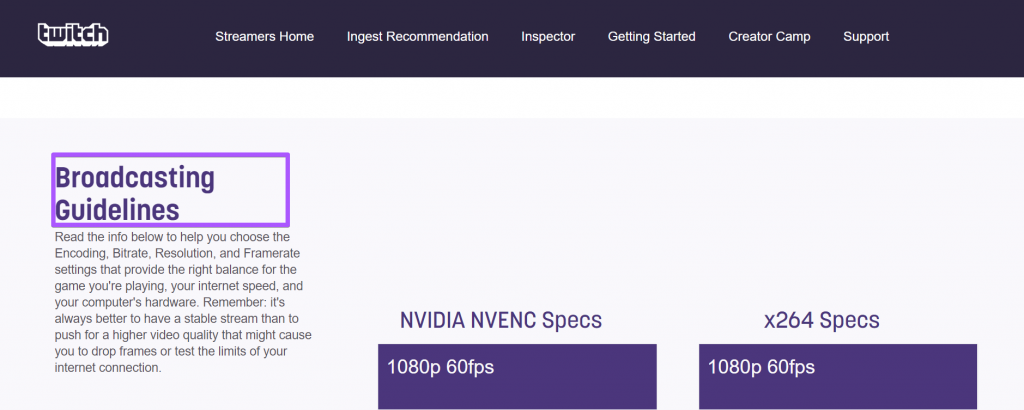 Apart from these specifications, Twitch defines video formats and rate limits as well. Various video formats can be uploaded, including MP4, MOV, and FLV. Audio files can be AAC audio. There is a limit of five uploads per account at one time. A maximum of 100 uploads can be performed in 24 hours.
How Can You Live Stream from a Gaming Console?
Often, gamers prefer to use consoles for streaming on Twitch. Going by the hours watched, console games seem to be fairly popular on the platform. Using consoles for both streaming and gaming beats the hassle of assembling a computer especially for live streaming. This is because most consoles have all of the configurations required for streaming.
In this article, we will be covering the two most popular gaming consoles, PS4 and Xbox.
Live Streaming to Twitch from PS4
After creating your Twitch account and enabling two-factor authentication, you have to set up your PS4 for streaming. The whole process can be broken down into three simple steps.
1. Set Up PS4 for Streaming
Follow these steps to start streaming from your PS4.
Disable your HDCP (High-bandwidth Digital Content Protection), which is required only when you're watching Netflix on your PS4. You will find the disabling option at the following path: Settings > System. This step is mandatory if you want to stream live without interruption. Remember to enable HDCP after you finish streaming.

Add the audio and video devices that you plan to use while streaming from PS4. This option is located under Settings > Devices.

Enable audio sharing by clicking on the "Share" button. You'll see this button when you launch a game.

Set up chat by clicking on the "Display Messages to Spectators and Spectators' Comments" option which is available in "Advanced Settings."
2. Connect PS4 to Twitch
When you broadcast a game and press the "Share" button, PS4 will ask you which platform you plan to use. Out of all the displayed options, select "Twitch." Then, you have to connect PS4 to Twitch. You can do this in two ways. Either scan the QR code that you see on the screen, or head over to twitch.tv/activate and copy the code that displays there.
3. Start Streaming
Once your PS4 is connected to Twitch, you are ready to go live. Pick a title for your stream, check the availability of your camera and microphone, and perform a test run
Live Streaming to Twitch from Xbox
Streaming from Xbox requires an additional step since Microsoft-owned Xbox is mainly meant for Twitch's competitor, Mixer. You'll have to install the Twitch app from Xbox's store and then, follow the same steps as for PS4.
---
How Can You Live Stream from a Smartphone?
If you don't plan to share online games, do multi-streaming, or use green screens, you can use your smartphone for streaming on Twitch. You will only be able to use the phone's camera unless you install third-party apps to interface with external devices.
Take a look at the steps that you need to follow:
1. Install the Twitch app from the Play store.
2. Create your account in the same way you created one for desktop streaming.
3. When your account is ready, click on your avatar in the top-right and select "Video Producer" from the drop-down menu that shows up.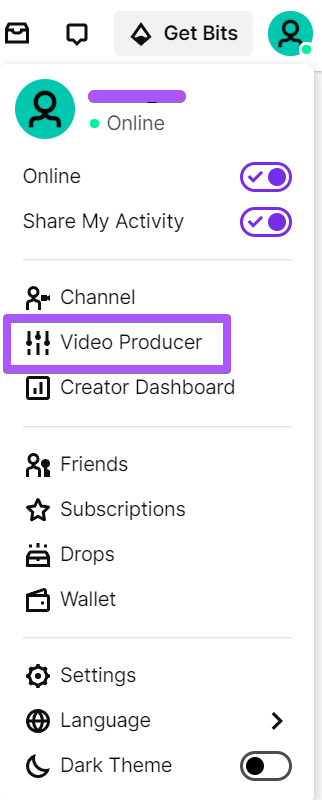 4. On the page that appears, click on the "Upload" button and upload videos from your phone's gallery.
You can also drag and drop videos from any folder into Twitch.
5. The search files pop-up appears. Select the video you want to upload and click on the "Open" button.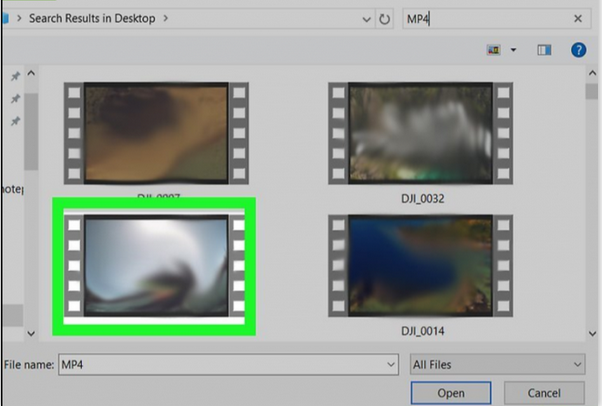 6. Once the selected file is uploaded, you need to edit its metadata. Add its title, description, language, and category.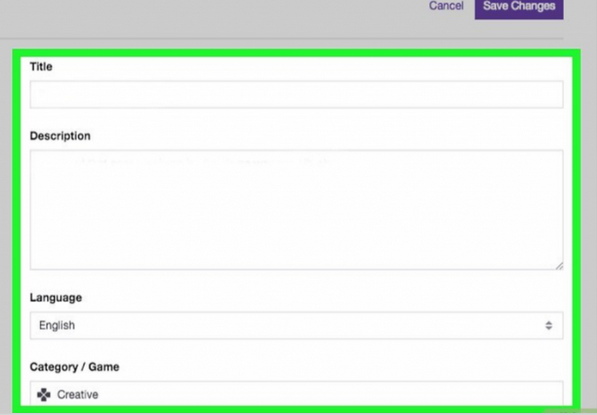 7. Click on "Save Changes" in the top-right corner.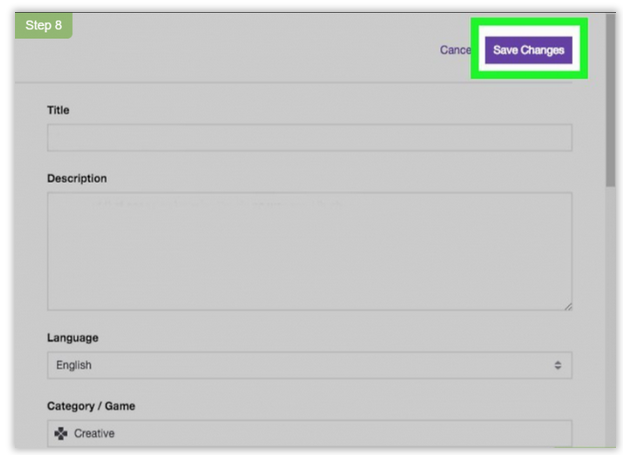 8. You will return to the upload page. Click on the "Schedule Premiere" drop-down menu.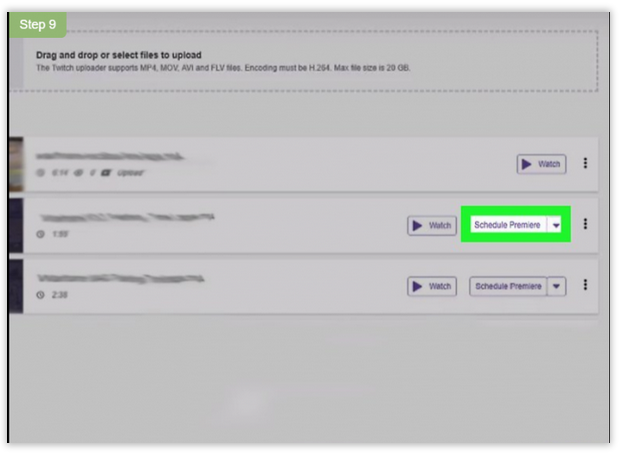 9. Select the "Publish without Premier" option that shows up in the drop-down menu.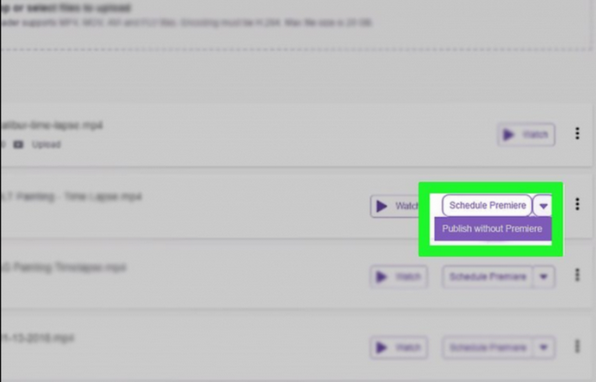 10. Click on "Publish" at the bottom of the screen. Your video will be uploaded instantly to Twitch.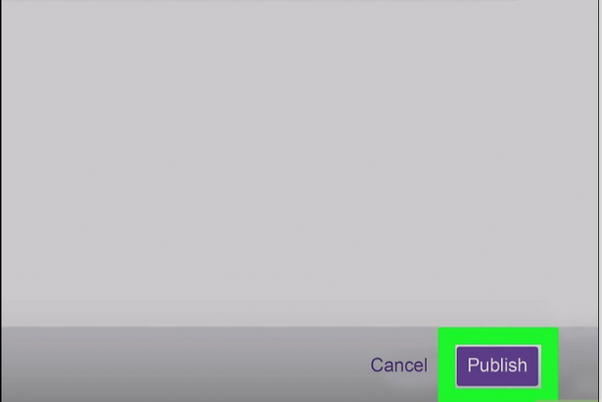 ---
Tips to Optimise Your Twitch Streams
To make your Twitch streams look and feel great, you don't need the best gear or costly software. If your stream's content is good, it's bound to get a number of views. After studying the content of top-ranked streamers, we've compiled a list of optimisation tips for you.These simple tips can make your streams more engaging and give your viewers a memorable experience.
Interact with Your Viewers
Try to build a sizable community of fellow gamers and viewers. Interact with them while streaming. Text-chat and face-to-face chats are good ways to build connections with your audience. Don't push viewers to make donations or follow your profile. If you deliver value through your content, you will earn a loyal fan base gradually.
Be Creative
It's a good idea to experiment with the kind of content you share on Twitch. However, keep loyal to your persona so that people start building a connection between you and your content.
Beginners should stick to simple video uploads and chat sessions since these formats don't require the use of cameras and headsets. As you gain experience, you can try online gaming and demonstrations.
Include Proper Opening and Closing Screens in Your Streams
You can use non-verbal cues like screens to announce welcome, brb (be right back), and conclusion of your streams. Instead of preparing screens, you can use icons or graphics from your device's gallery for this purpose.
Add Alerts
Most streaming software come with the option to add alerts. You can set up event-triggered alerts, such as one that notifies you when a new subscriber joins your channel. Or, you can add stream alerts to add to the atmosphere and enhance user experience.
Leverage Twitch Extensions
You can use Twitch extensions to enable viewers to interact with your streams. These also help you create interactive experiences on your channel, such as leaderboards and mini-games.
---
Are You Ready to Stream on Twitch?
Streaming on Twitch is a great way to build your brand, earn new business opportunities, or simply demonstrate your talent. All you need to become a professional streamer is the right gear, content, and mindset. The information we have shared in this article can give you a great headstart on Twitch.