If the target market for your product includes gamers, then Twitch is an obvious place for you to undertake your influencer marketing. We recently looked at how you can use Twitch to improve your bottom line. In many ways, the easiest way to connect with a Twitch influencer is to work through a Twitch influencer marketing agency.
In reality, Twitch is still too niche to have any specialist influencer marketing agencies. But there are a few influencer marketing agencies which extend their services to include Twitch. Similarly, there are a few expert electronic gaming agencies that offer access to Twitch influencers.
---
Top 14 Twitch Influencer Marketing Agencies:

Viral Nation is a full-service agency that caters for both sides of the influencer marketing equation. Not only does Viral Nation provide influencer marketing services to businesses, but it also acts as an influencer talent agency. The talent agency actively seeks our talented Twitch influencers.
Viral Nation provides influencer services across the full range of social networks, including Twitch, for those interested in influencer marketing to the gaming community.
Viral Nation's massive talent database includes over 20 million accounts. Brands will be able to find influencers relating to any type of gaming audience, – not just the ubiquitous Fortnite streamer.
Viral Nation has a fresh, young team. Their founders, Mathew Micheli and Joe Gagliese, were named to the Top 30 Under 30 of 2016.
The agency showcases a campaign it ran in partnership with Tencent Games for the world-renowned battle-royale mobile game, PUBG (Player Unknown's Battlegrounds) MOBILE. Tencent Games is Chinese, and their Marketing Director found Viral Nations's efforts to connect their product with the gamers of America invaluable. The campaign had three objectives – to drive awareness, game installs, and social platform growth.

Viral Nation is the premier Influencer Talent Agency connecting brands to influencers on Instagram, YouTube, Facebook and Snapchat. Influencer Marketing.
---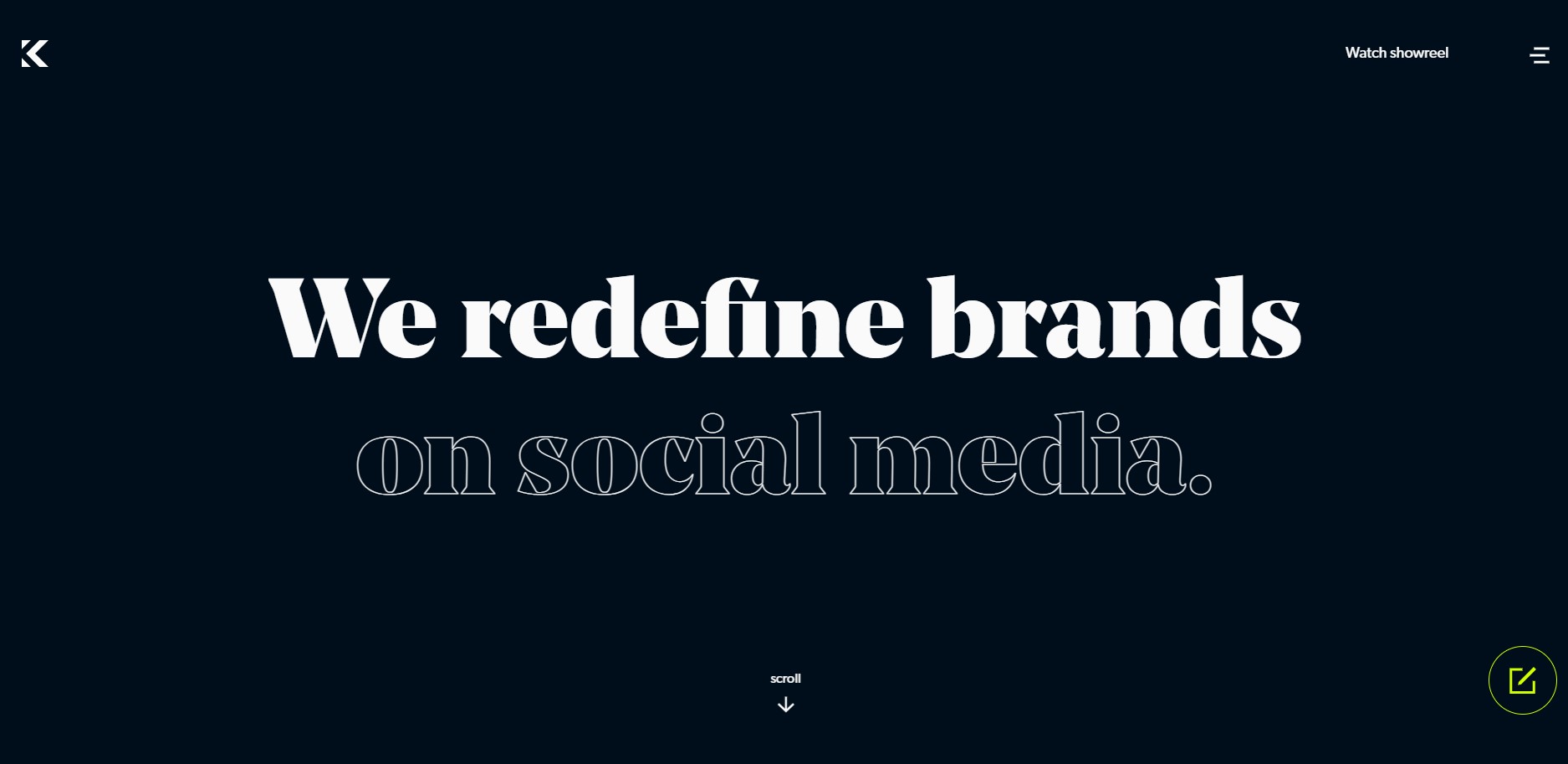 Kairos Media is a fast-growing social creative agency in the UK. Their '30 under 30 co-founders' and their 100-strong-team of creatives built a 360 agency that delivers creative strategy and execution for brands with a 'science meets art' approach.
They have a strong focus on gaming, so it should not be surprising that they offer Twitch influencer marketing services. 
The company began solely as an influencer marketing agency but has widened to add services in creative strategy, content production, social strategy, data and insights, and paid media. However, they still consider influencer marketing the heart of their business, and they keep their passion for it.
One example of Kairos Media utilizing multiple channels was a campaign they ran for the global online fashion retailer, boohooMAN. With the launch of the Call of Duty title, Modern Warfare, boohooMAN saw an excellent opportunity to bridge the gap between gaming and lifestyle. They challenged Kairos to develop an event bringing together musicians, fitness, and lifestyle influencers, alongside professional gamers and content creators, to find the ultimate champion. They then streamed this event on both Facebook and Twitch with commentary. 
---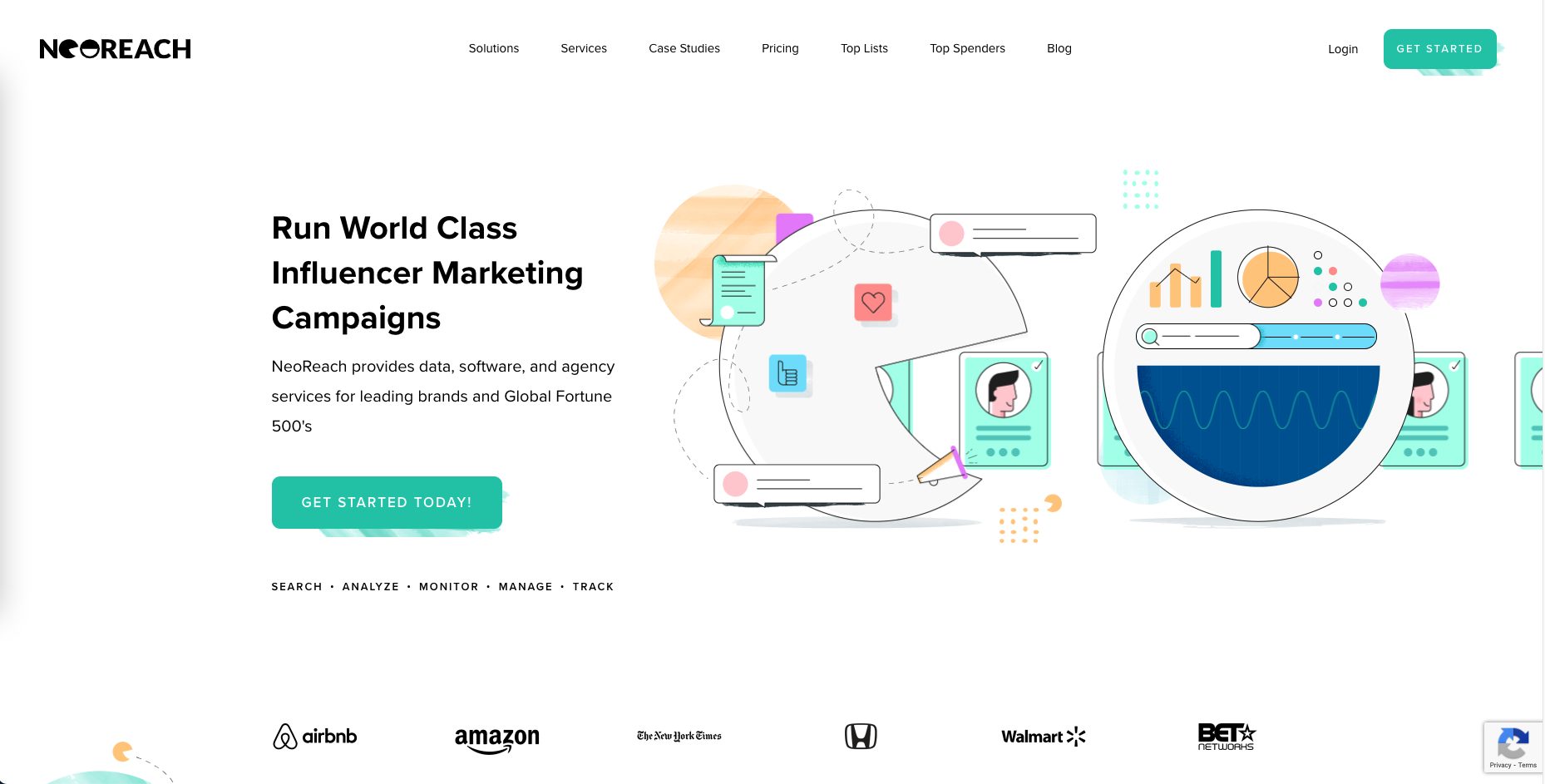 NeoReach first rose to fame with its influencer marketing platform. More recently, they have widened their services to include those of a full-service influencer marketing agency. 
They recognize the impact that Twitch, as the world's leading live-streaming platform for gamers, has had on the gaming industry. Twitch streamers can promote brands in their streams with giveaways, shout-outs, Let's Play, and product unboxings. 
NeoReach applies data-backed strategies, influencer sourcing, and performance reporting methods to top-tier brand campaigns. They launch strategies derived from data, including competitor audits, audience demographics matching, and platform-specific insights. Thanks to this activity, they can match gaming brands with the perfect influencers for their campaigns. 
Once NeoReach has selected the perfect Twitch influencer streamers, their team manages the entire process, including introduction, contract negotiation, deployment, shipping, and payments. They then analyze influencer performance, social channels, types of content, and the audiences who performed the best.
---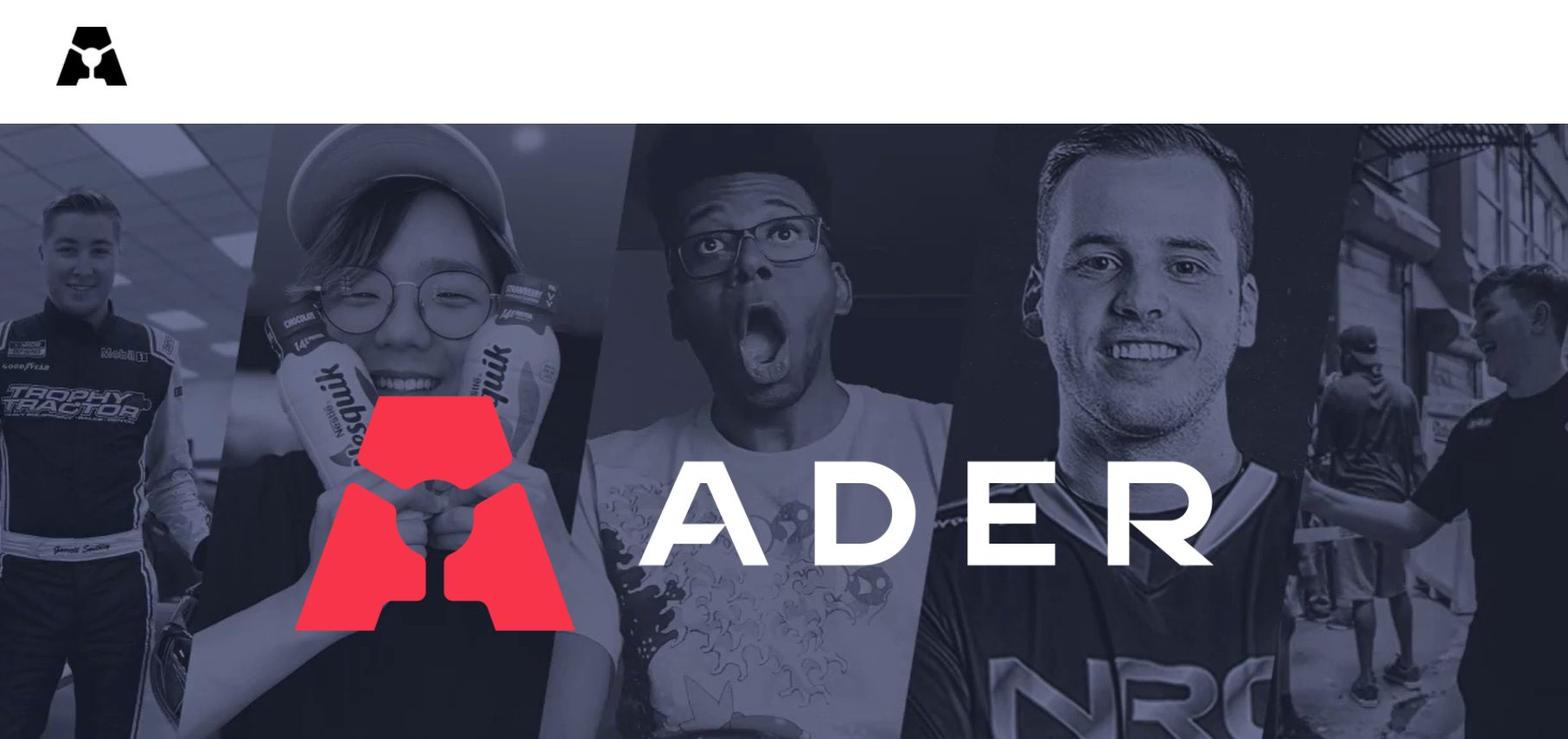 Ader describes itself as a global digital media marketplace that connects brands and publishers across eSports, gaming, and mobile.
It can help a brand craft a campaign and work with influencers on YouTube, Facebook, Twitter, Reddit, Instagram, and of course Twitch.
Ader tries to pair brands trying to reach a mass gaming audience with high-profile streamers, teams, and pro gamers.
They work with more than 2,000 gaming influencers across their networks, who stream games live before 500 million unique viewers each month.
---

Upfluence offers many services in both influencer and content marketing. They are a full-service influencer marketing agency, who works with a wide range of companies, include those in the Fortune 500.
However, Upfluence does not restrict itself to working with the high profile social media networks like Facebook, Twitter, and Instagram. They also recognize the value of Twitch to influencer marketing campaigns, particularly those in the electronic gaming sector.
Upfluence understands the importance of Twitch to gamers and those who follow gaming. They recognize that if gamers are your target market, then you can reach millions through Twitch influencers. Indeed they understand that Twitch's gaming audience of 670 million provides a greater potential audience than HBO, Netflix, ESPN, and Hulu combined.
Upfluence provides software to its clients that makes identifying relevant Twitch influencers extremely easy for brands. It has advanced search criteria, allowing you to quickly find the particular gamers that your target market most admire. Upfluence can provide you with a wealth of metrics to better fine-tune your influencer selection, and then determine the success of your campaigns.
If you target the types of people who love to watch top gamers play Fortnite battles on Twitch, you can easily work with Upfluence to ensure that you don't end up working with influencers who spend their nights playing League of Legends or Counter-Strike: Global Offensive. Likewise, if you sell to a more junior market, Upfluence can help you find family-friendly gamers on Twitch.
You can even use Upfluence's integrated mailing tool to contact your preferred influencers. And once you have reached an agreement with your preferred influencers you can manage partnerships, track results, and even pay your influencers from within Upfluence.

Drive more sales from influencer marketing with Upfluence. Find the perfect influencers for your brand, manage your campaigns, & measure your results in one platform....
---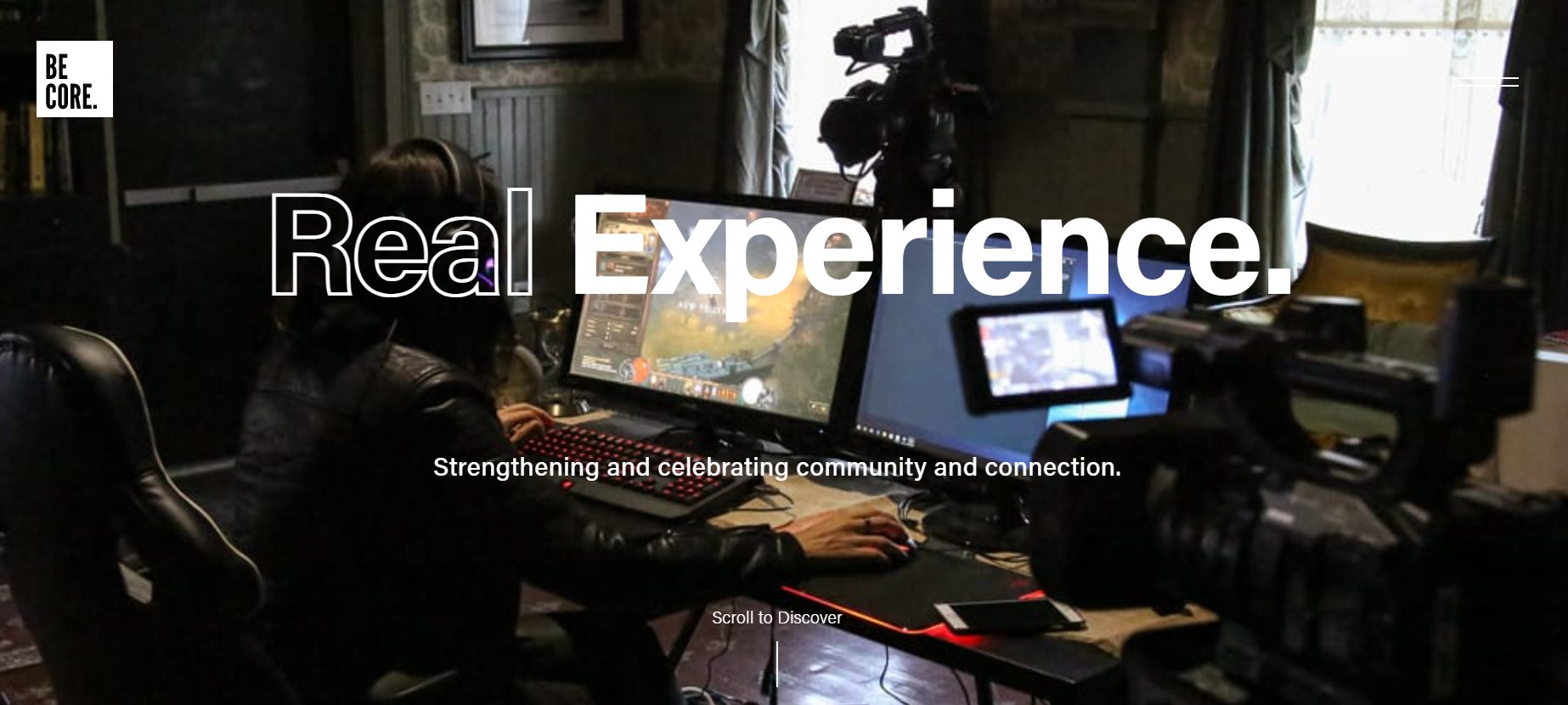 Becore is somewhat apart from most of the agencies profiled here. Their primary focus is on experiential marketing, some of which involves partnering with influencers. They promise "brand experiences that resonate with audiences and reverberate across media channels."
They find that influencer marketing can be particularly helpful for marketing events. Brands can collaborate with influencers both before and after an event, adding elements of social proof.
Becore recognizes the potential for experiential marketing tied to eSports events. 71% of the eSports industry valuation ($500 million) is connected to advertising and sponsorship. They can see how eSports can provide access to young digitally-oriented gamers. Twitch is the primary way that the followers of eSports can look at their heroes in action.
Becore matches brands with suitable Twitch livestream gamers. While they would typically only use Twitch as part of an experiential campaign, they recognize that Twitch can help a brand connect with thousands of interested gamers.
---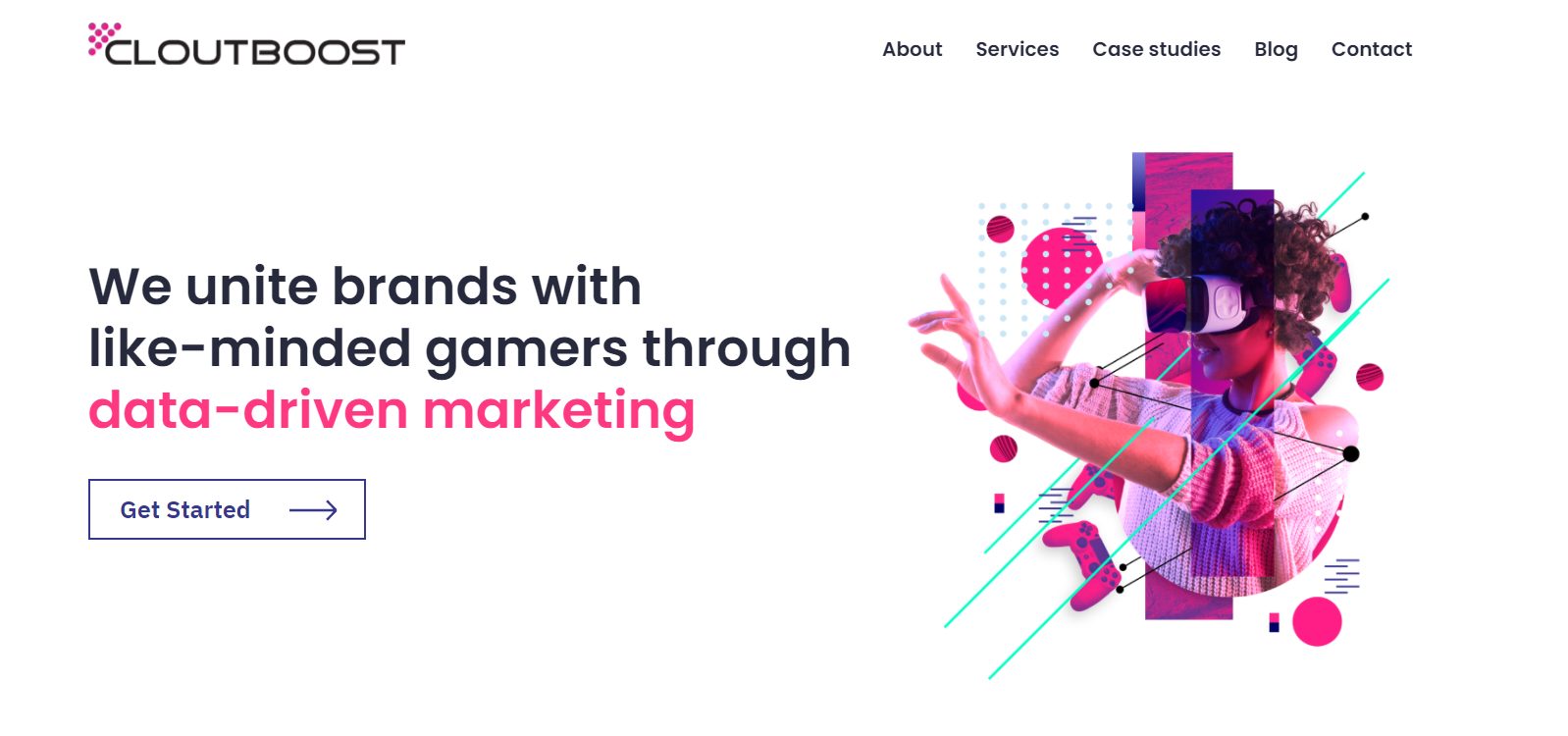 Cloutboost recognizes that Twitch and YouTube sponsorships are now an integral part of any significant video-gaming marketing campaign. While YouTube is their primary focus, Cloutboost also leverages the power of Twitch streamers to promote brands to their fans.
Cloutboost provides an additional income source for favorite Twitch streamers, where they can partner with top gaming brands (and other companies who have gamers as their target market).
Cloutboost provides game developers access to Twitch livestreamers at various stages of a games' life, from its initial launch onwards. They find that advertisers are moving away from interruption advertising to interactive marketing. They believe Twitch livestreamers can help spread the message about a game, without looking like formal ads.
---

Flood Interactive is an influencer marketing and talent management agency. They focus on eSports and livestreaming, particularly on Twitch.
Flood provides sponsorship opportunities, relationship management and personal branding support for gaming influencers. They provide talent acquisition and management program support for brands, along with program design, execution, and analytics.
They work with a variety of influencer on Twitch, YouTube, and Twitter. Some of the influencers on their books enjoy more than a million Twitch followers.
Flood recognizes that Twitch influencers can help promote more than just games. They work with companies who sell products that typical gamers would like. Their clients include Anheuser-Busch (beer), Mophie (wireless mobile phone chargers), Soylent (soy products), and Band (online forums and groups).
---

Spanish-based Foreseen is a specialist eSports marketing agency. They carry out a range of agency duties, such as:
graphic & web design

sponsorship management

marketing strategy

audiovisual production

legal assessment

eSports consultancy

specialized communication, and

talent and influencer marketing
Foreseen has funded eSports clubs and they include former professional gamers in their team.
Foreseen helps brands connect with eSports players and their followers. Working with gamers on their Twitch livestreams is a significant part of their strategies. The obvious advantage of Twitch livestreaming is that the viewers consume content in real time. Foreseen believes this provides immense possibilities for brands.
They recognize that the critical audience is millennials – men and women from 14 to 35. In Spain alone, eGamers generate a total audience of 7.2 million, and it is not entirely male-dominated. 35% of their audience is young women.
Foreseen offers the following services to influencers:
assistance with creativity and media

acquisition of sponsorships

help to strengthen their visibility

assistance with content production

marketing action

access to editing software

a management application

a chance to make synergies
---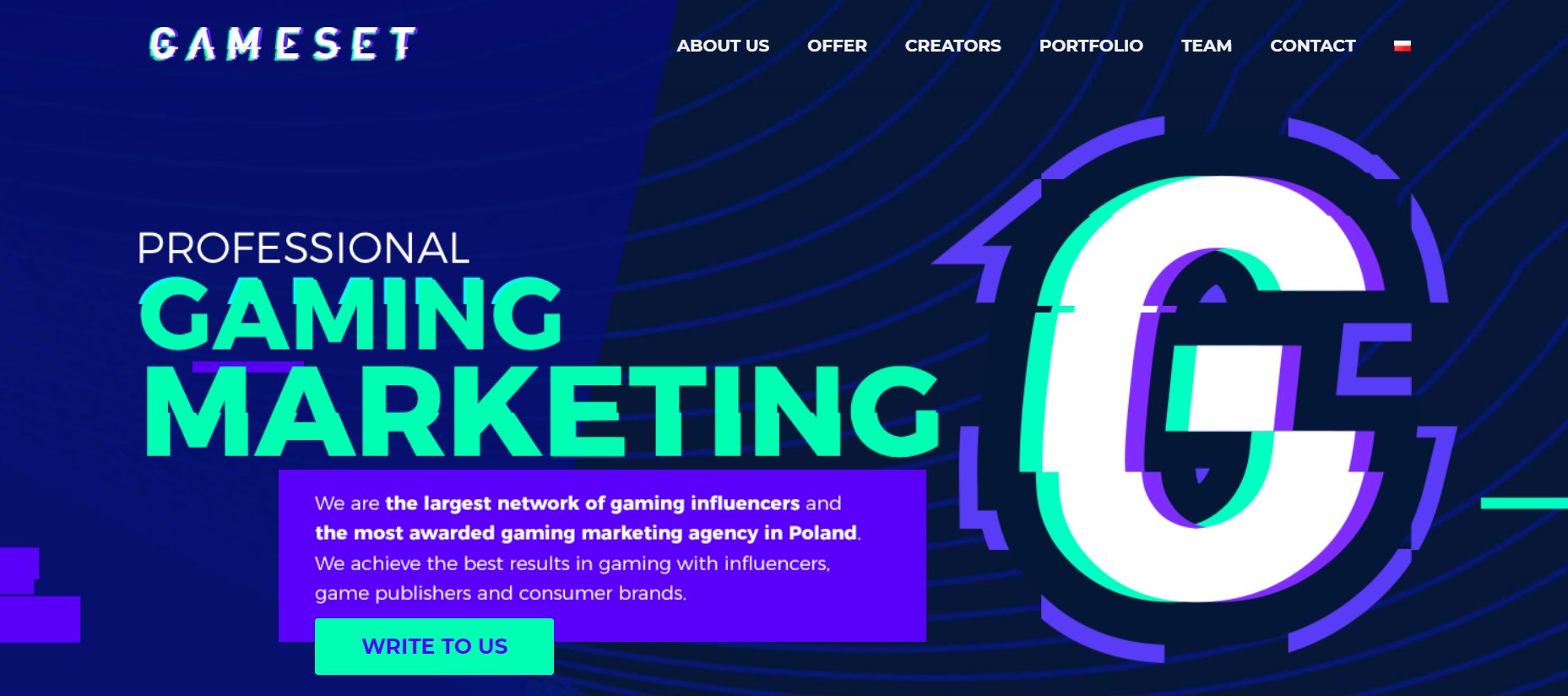 Gameset is a dedicated gaming marketing agency based in Poland. They offer a range of services from strategy to creativity to delivery of video games and eSport.
Influencer marketing is one of the services they provide, and Twitch livestreaming is one of the channels they cater for.
Gameset makes a point of choosing, recruiting and maintaining the cooperation of the most appropriate influencers for a brand. They try to match influencers who have followers that match a brand's target market.
They restrict their social media efforts to the channels where they believe gamers spend most of their time – Facebook, YouTube, and of course, Twitch.
---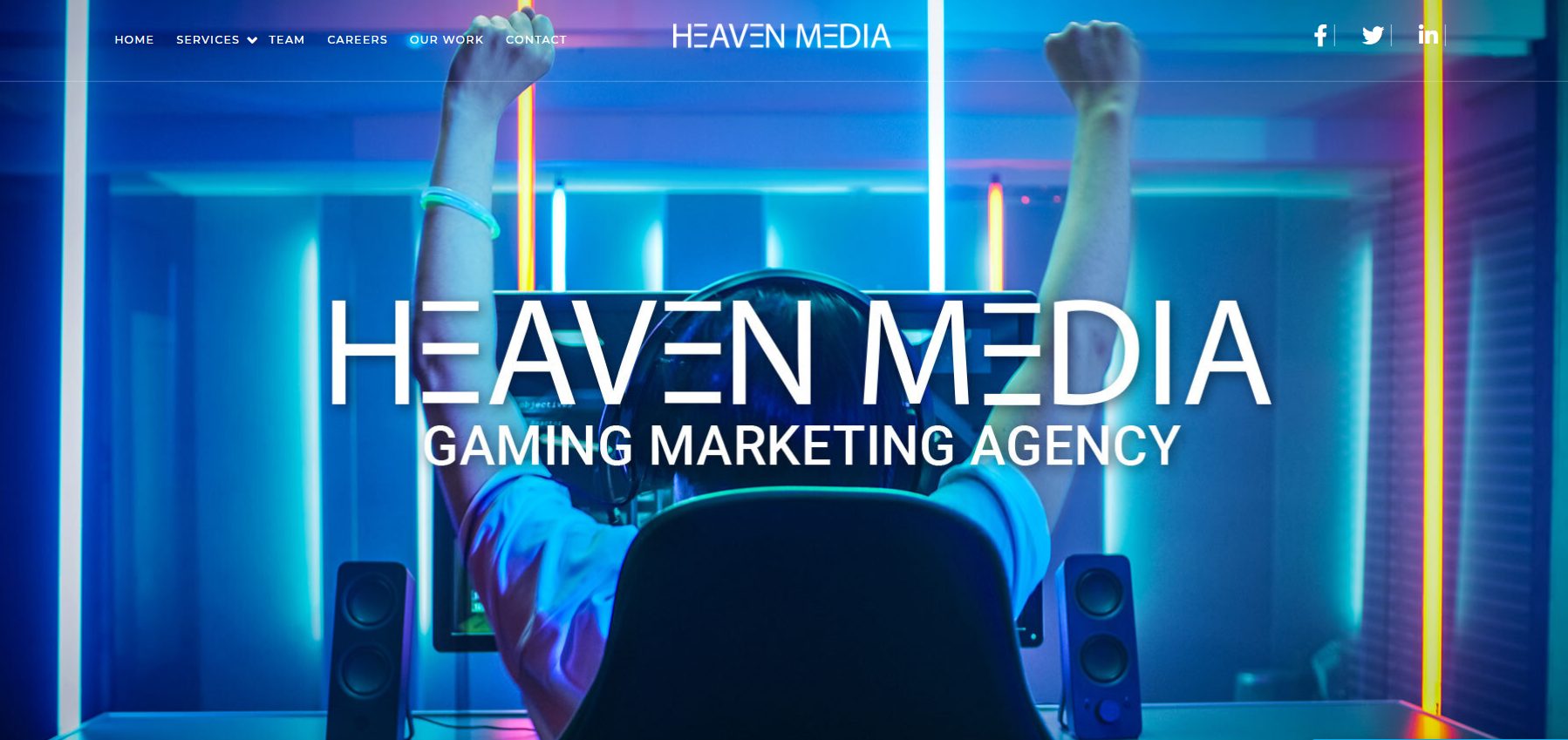 Heaven Media describes themselves as being "one of the world's fastest growing media agencies in the Enthusiast Gaming industry."
They perform the full range of marketing activities but focus exclusively on gaming and eSports. This includes organizing both online and offline tournaments, running events for more than 160,000 people and delivering events in eight European countries. They believe they are experts in marketing to online gamers. Their mission is to help brands to curate their message to the right people in the right way and know what to measure to ensure they get the best ROI.
They list their main services as:
Creating and distributing targeted advertisements

Copywriting for the difficult-to-reach gaming demographic

Providing agency experience – for instance, they know where each gaming influencer is actively followed geographically and can advise who are the best influencers to meet a particular brand's needs

·Social media – both company sites and influencers over a range of networks, including Twitch

Creating eye-catching content, including 2D and 3D, rendered videos

Researching influencers – they work with over 100 YouTube and Twitch influencers of many different types (ranging from 40 million to 250,000 followers)

Organizing electronic events and tournaments
---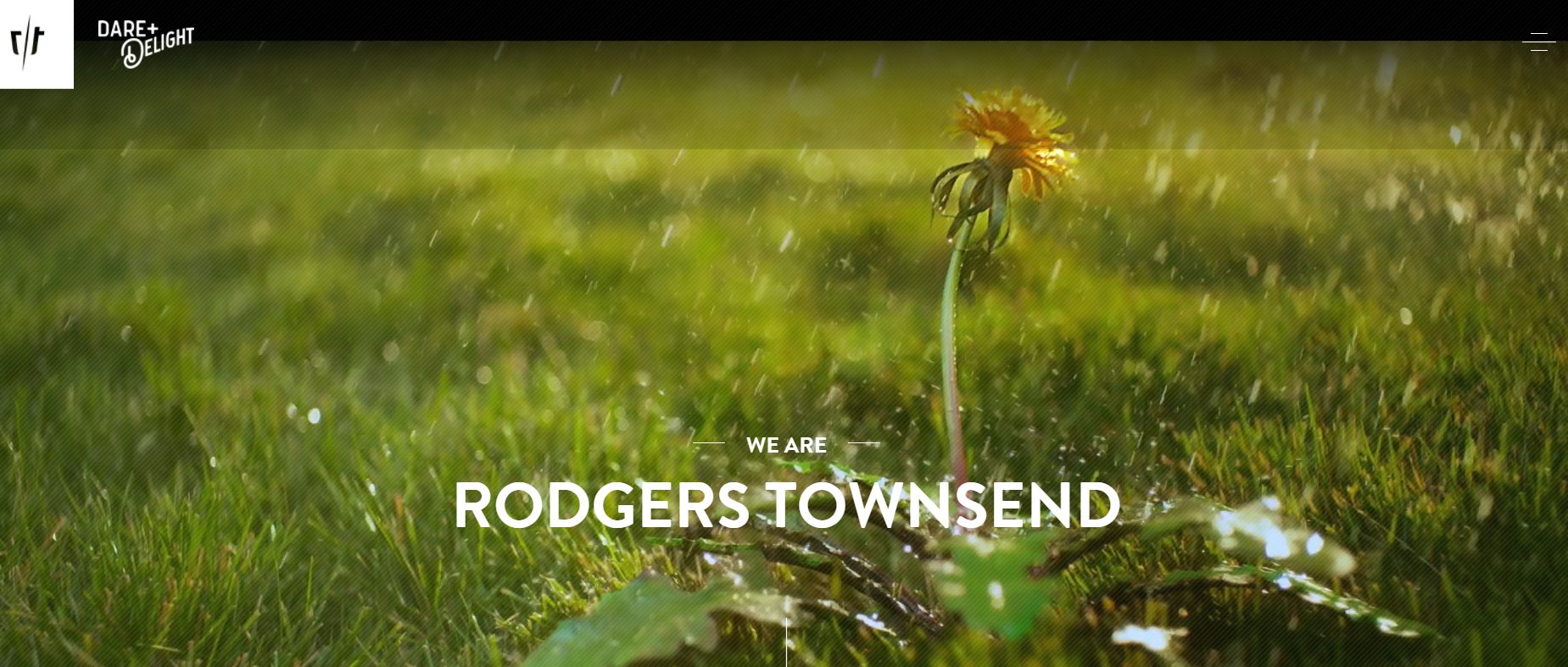 Saint Louis, Missouri-based Rodgers Townsend is a general marketing agency which includes influencer marketing with Twitch amongst the services it offers clients. They provide the full service from advertising and brand activation to mobile app design and social media strategy.
As they observe in one of their blog posts, "63% of all US households include at least one frequent gamer – and 41% of all gamers are women… And Twitch covers all of those bases, with personalities and programming that appear to a much broader audience than most would suspect".
They also observe that "Twitch claims to reach "half of millennial males in America."
---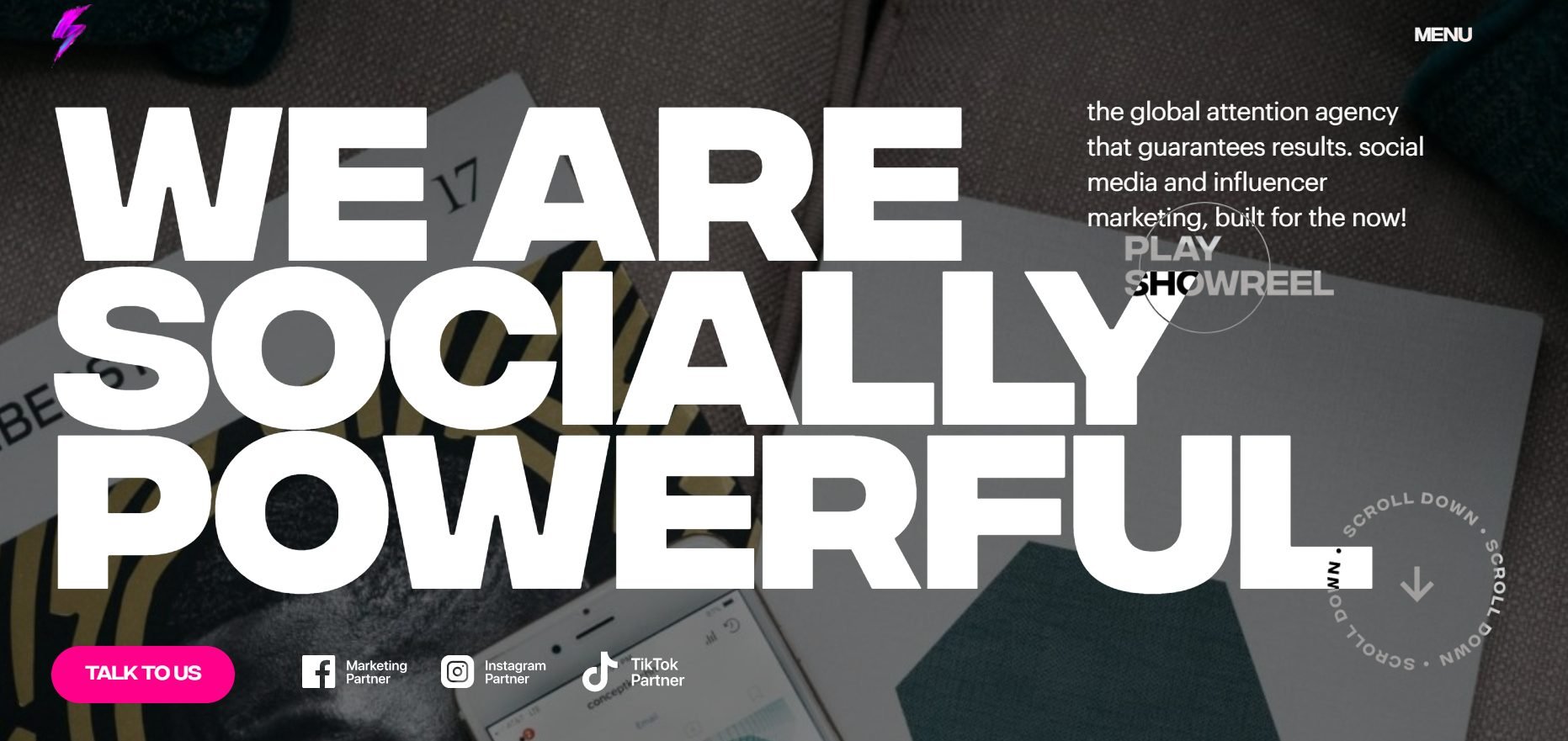 Socially Powerful describes itself as a global influencer marketing agency. It prides itself on covering all social media platforms, including Facebook, Instagram, Snapchat, Twitter, Musical.ly, YouTube, and Twitch.
It works with influencers and brands in the niches of sports, lifestyle, gaming, fashion, beauty, food, entertainment, technology, and more.
They work with gaming influencers with a combined reach of 150 million fans. They say that their "gaming influencers range from eSport stars to Twitch heroes." Of course, the two often overlap, with many of Twitch's superstars having already made their name in eSports.
Socially Powerful makes a point of matching a brand with the best influencers to meet the specific goals of a campaign. They promise to identify new influencers when necessary for a brand or campaign.
---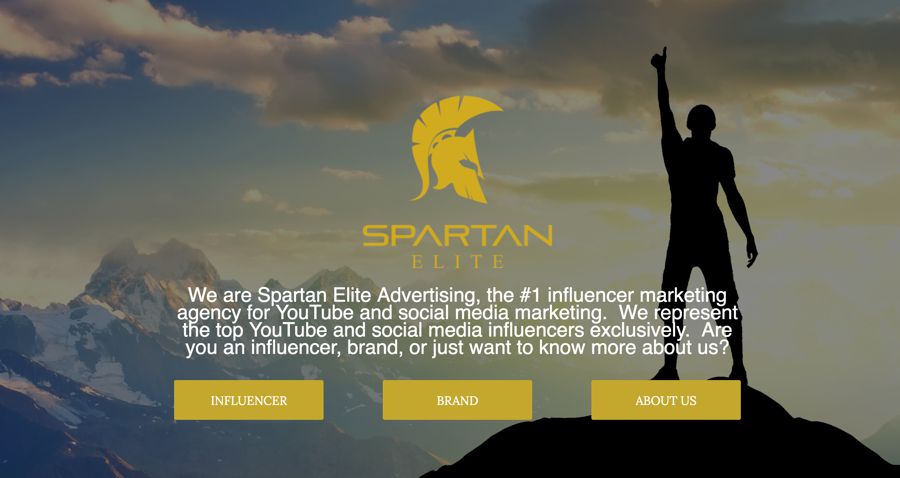 Chicago-based Spartan Elite Advertising focuses on influencer marketing for YouTube and Social Media. The main social networks they work with are Instagram, Facebook, Twitter, Twitch, and YouTube.
The company was set up by a YouTuber, who clearly sees the advantages of working with influencers on a video platform. Adding Twitch to the mix was a natural addition. They claim to manage some of the top gaming influencers exclusively.
They make a point of ensuring that the agency is represented at events, such as TwitchCon.
---
Frequently Asked Questions
Who are the leading Twitch influencer marketing agencies?
Twitch has rapidly become the leading live-streaming platform for gamers. This makes it a natural platform on which to market if you sell to the types of people who love video games. We have looked at 14 leading influencer marketing agencies who can assist your campaigns:
Upfluence
Viral Nation
Kairos Media
NeoReach Agency
Ader Influencer Network and Agency
Becore
Cloutboost
Flood Interactive
Foreseen
Gameset
Heaven Media
Rodgers Townsend
Socially Powerful Media
Spartan Elite Advertising
What is Twitch marketing?
Twitch is the largest online live-streaming platform, with a significant emphasis on gaming. This gives numerous marketing opportunities for brands selling to Twitch's viewers. One common marketing method on Twitch is influencer marketing, and any of the influencer agencies included in this article could help you create a Twitch influencer marketing campaign. In addition to influencer marketing, there are other ways you can market on Twitch. These include traditional advertising using videos and banners and branded content.
What is Twitch used for?
Twitch is primarily a live-streaming platform, with a major, although not exclusive, focus on gaming. It does include some pre-recorded video content for when streamers are offline. A typical gaming livestream involves a player broadcasting his game as he plays, commentating as he goes. The main screen will be the game action, with a small inset of the gamer playing and talking. The gamer will have various graphics and relevant data overlaying the game screen, for his audience to see.
When did Twitch become popular?
Twitch began life in 2011 as the gaming section of Justin.tv. The company decided to sell off Twitch in June that year. By early 2013 it was the most popular eSports streaming service, and by February 2014 was the fourth-largest source of Internet traffic during peak times in the United States. In August 2014, Amazon acquired Twitch Interactive. By May 2018, it had 2.2 million broadcasters monthly and 15 million daily active users, with around a million average concurrent users.
Why is game streaming so popular?
To some, the popularity of game streaming on a platform like Twitch might be confusing? To many game fans, it can be incredibly entertaining. It gives you an insight into the playing style of high-level players. To many, however, the real fun is the commentary that runs aside the gameplay. Many of the top channels include a fun, irreverent gameplay that appeals to the leading gaming demographic, males in their teens, and twenties. Many streamers give practical tips and buying advice to their audiences.
Should I start streaming on Mixer or Twitch?
Both Amazon-owned Twitch and Microsoft-owned Mixer are high-quality livestreaming platforms. Twitch has a much bigger audience, and it is probably easier to build an audience there. Twitch has slightly better monetization options. Potential marketers will be attracted by the much larger viewing numbers on Twitch than Mixer. On the other hand, Mixer now has the most popular streamer of all, Ninja, on its roster. It also benefits from Microsoft's Xbox integration. Mixer also offers split-screen streaming with up to three friends.