Twitch is one of the most popular live streaming platforms on the planet.
Twitch's audience is primarily made up of teenage gamers. When Similar Web studied the web behavior of Twitch users, they found the top keywords this audience searched for were "games," "computers," and "technology." From that information, we can infer that most Twitch users are interested in the games and the technology necessary to play them. And many of those teenagers spend hours watching entertaining Twitch influencers.
Who are they? Let's take a look and see who the most popular Twitch influencers you need to watch during a livestream are:
---
22 Twitch Influencers You Need to Watch During a Livestream:
---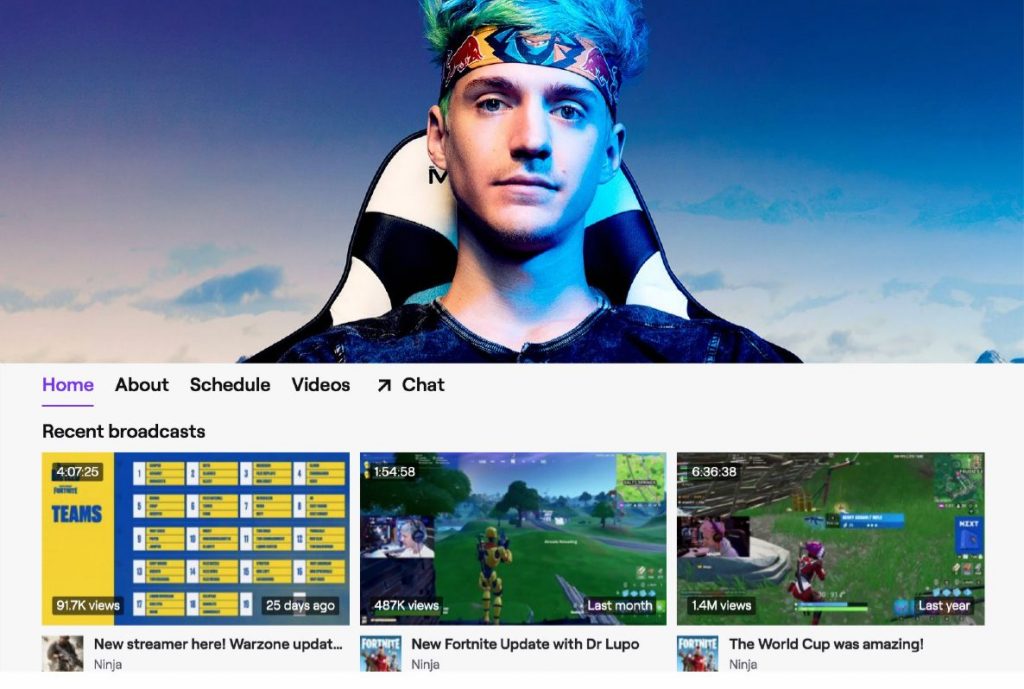 Among the most prominent gaming influencers, you can't miss Ninja. This character tops the list of influencers with the most followers on Twitch. In fact, he has amassed 14,400,537 followers.
Ninja is known as one of the great specialists of Fortnite Battle Royale. And his ability makes him one of the most powerful influencers on platforms like YouTube, where he has more than 22 million subscribers. He is number one on Twitch today.
---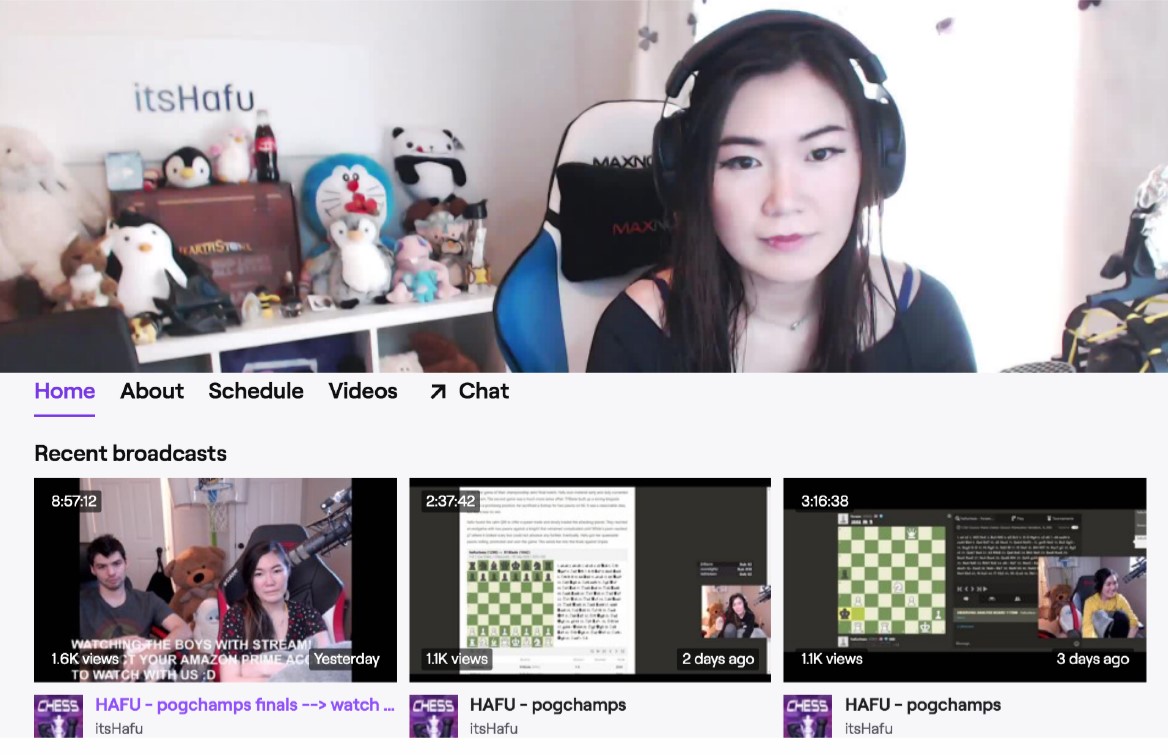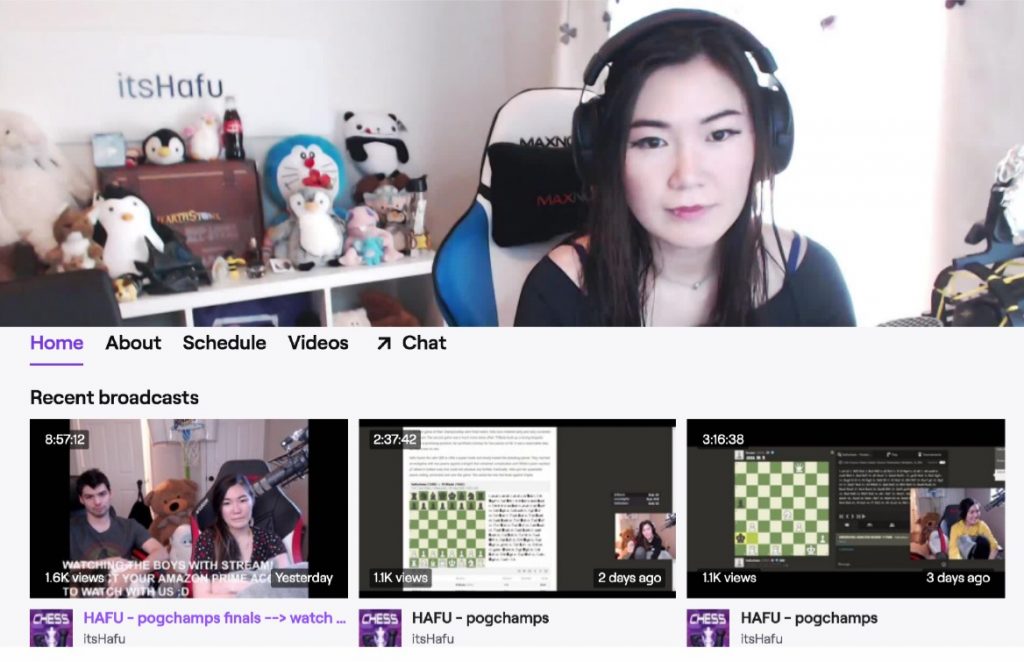 Rumay Wang is one of the most popular Twitch streamers. She's a very dedicated streamer and logs in anywhere between 60-80 hours per week for her 570,000 followers.
Under the moniker of itsHAFU, she's conquered the League of Legends, World of Warcraft, and Hearthstone worlds. In fact, she played World of Warcraft professionally for a major league gaming team and has won several top titles.
---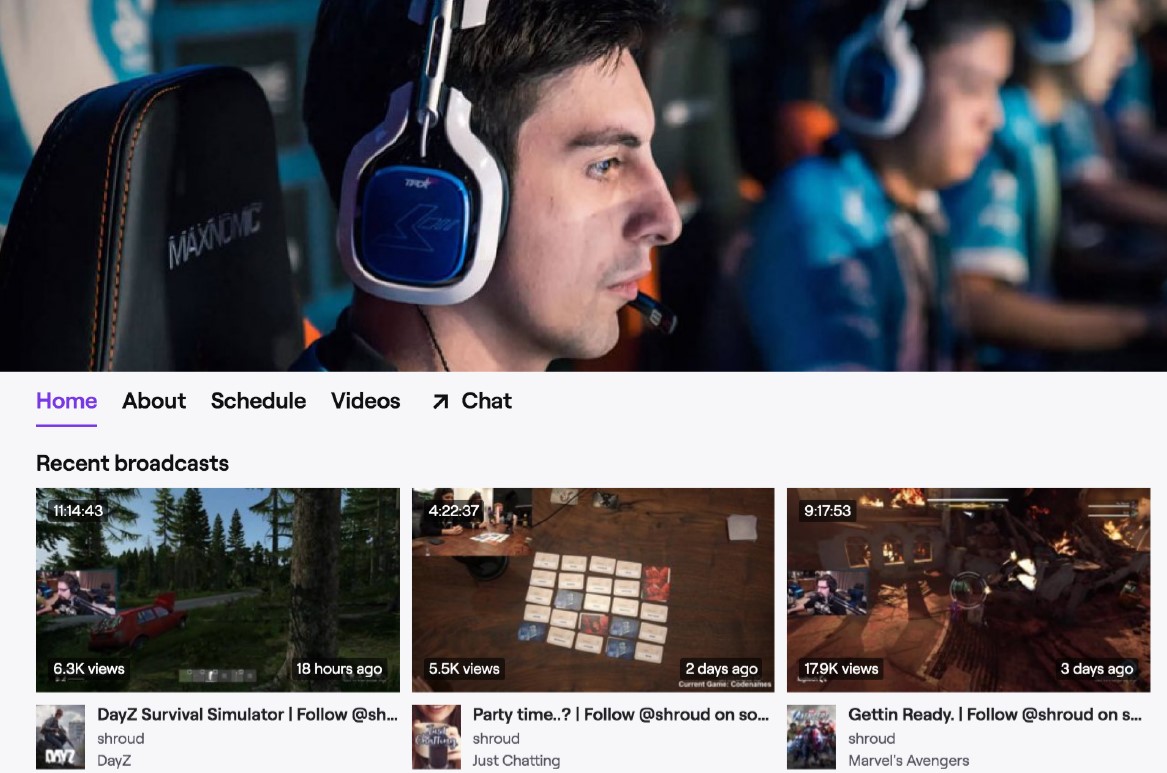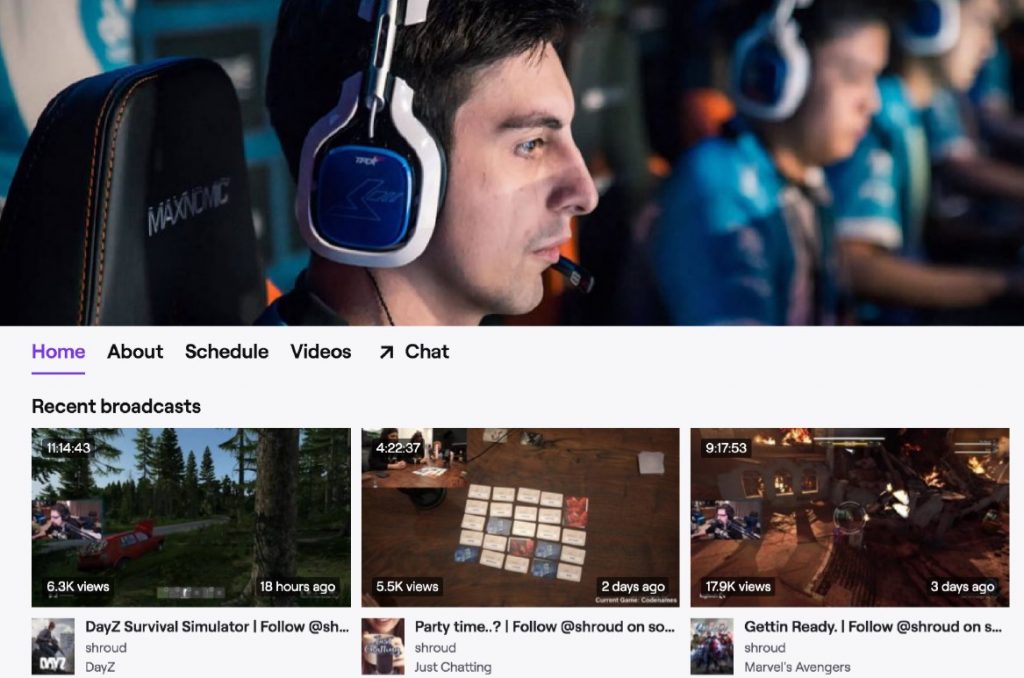 Without a doubt, another of the great influencers of gaming is Shroud, the second most followed influencer on Twitch. It currently collects 6,465,929 followers, which in turn generates 314,625,615 views on its channel.
Representing the land of poutine and maple leaves, Michael "Shroud " Grzesiek is known for his dominance in PUBG, Counter-Strike, and Black Ops 4. After carving out a niche in the esports industry for the past 4 years, mind you has been officially retired at the professional level. But like many others, he will continue to be a significant influencer in this sector.
---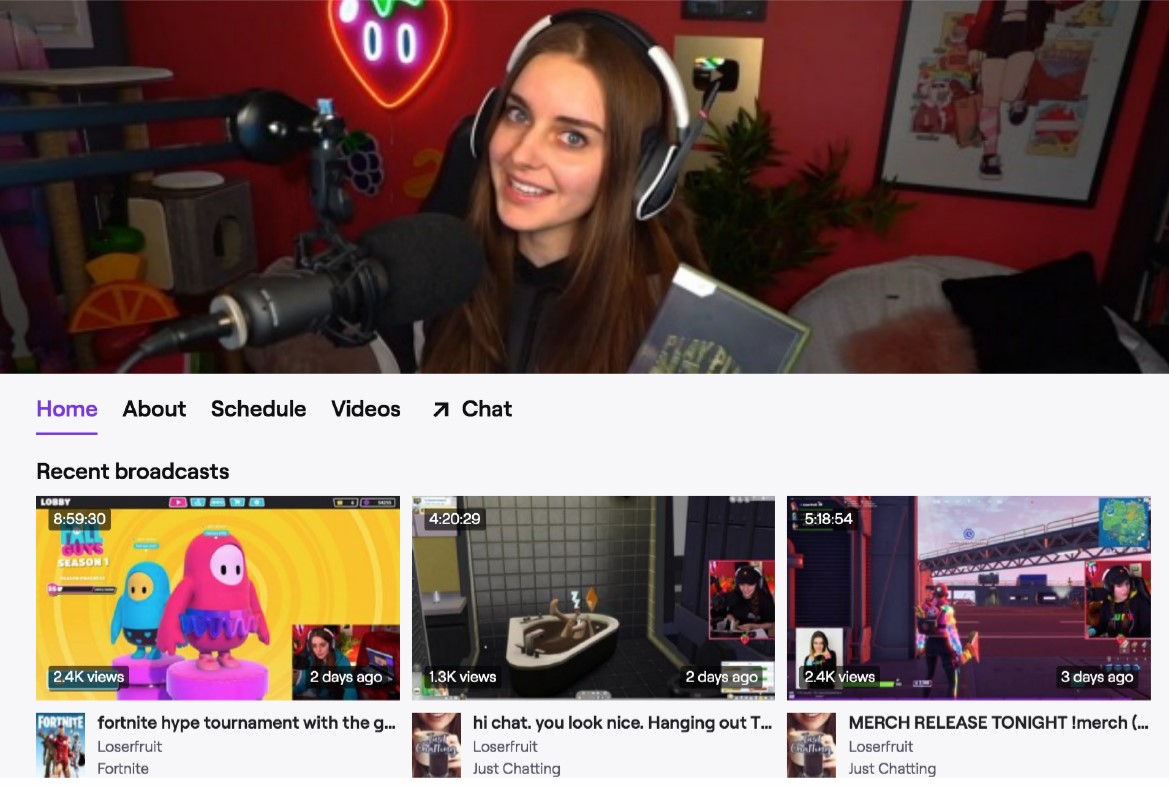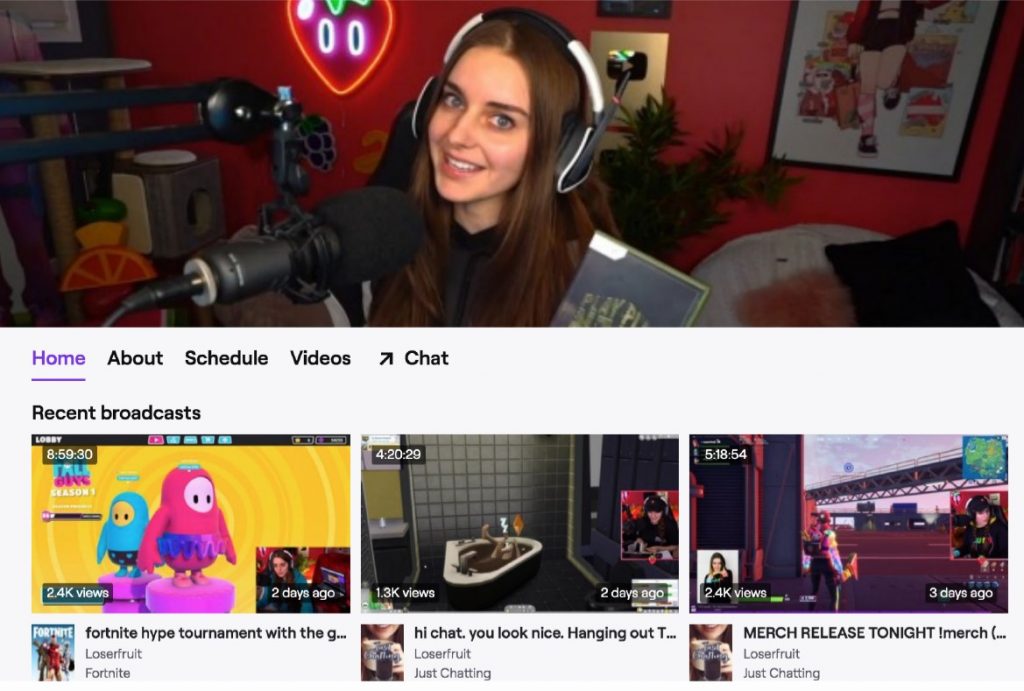 Despite using the username Loserfruit, Kathleen Belsten is anything but a loser. She may claim to have "failed her way to success," but she's adequately good at whatever she plays. One of Australia's top gamers, she boasts over half a million subscribers.
Numerous streamers are popular because of their variety, but very few have a library as diverse as Kathleen. She can be found broadcasting games like Witcher 3, Overwatch, and even Just Dance. Additionally, she also vlogs plenty of creative content as well.
---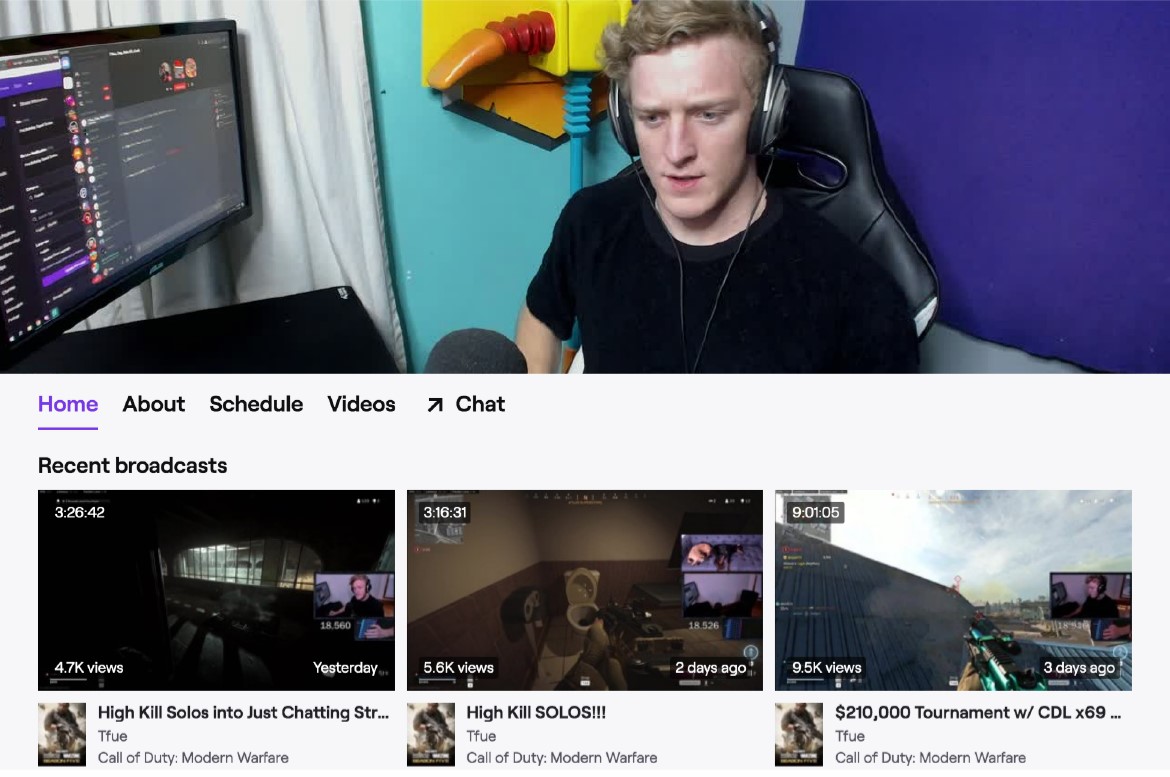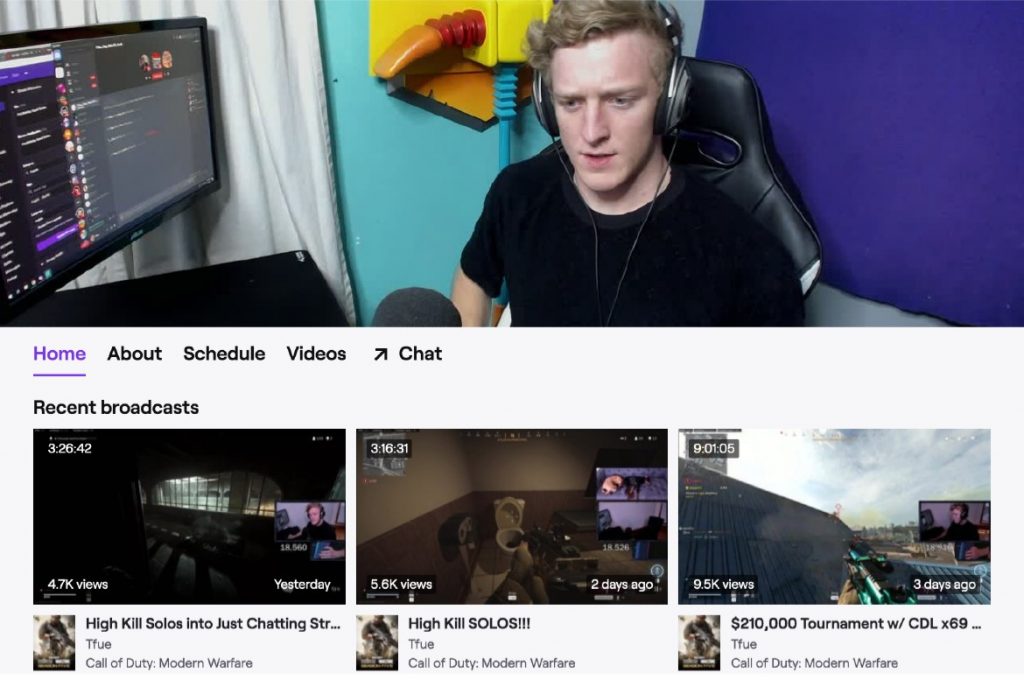 This Faze Clan gamer has impressed the Fortnite Battle Royale world and the Twitch community with his skills and victories. So much so that it is positioned as one of the gaming influencers with the largest community of followers. On Twitch, he has managed to attract 6,228,736 users who generate about 128,272,441 visits to his channel.
And all this, despite having been banned from Twitch several times in the last year. However, it seems that there is no one to stop it. And his loyal community of fans supports his work.
---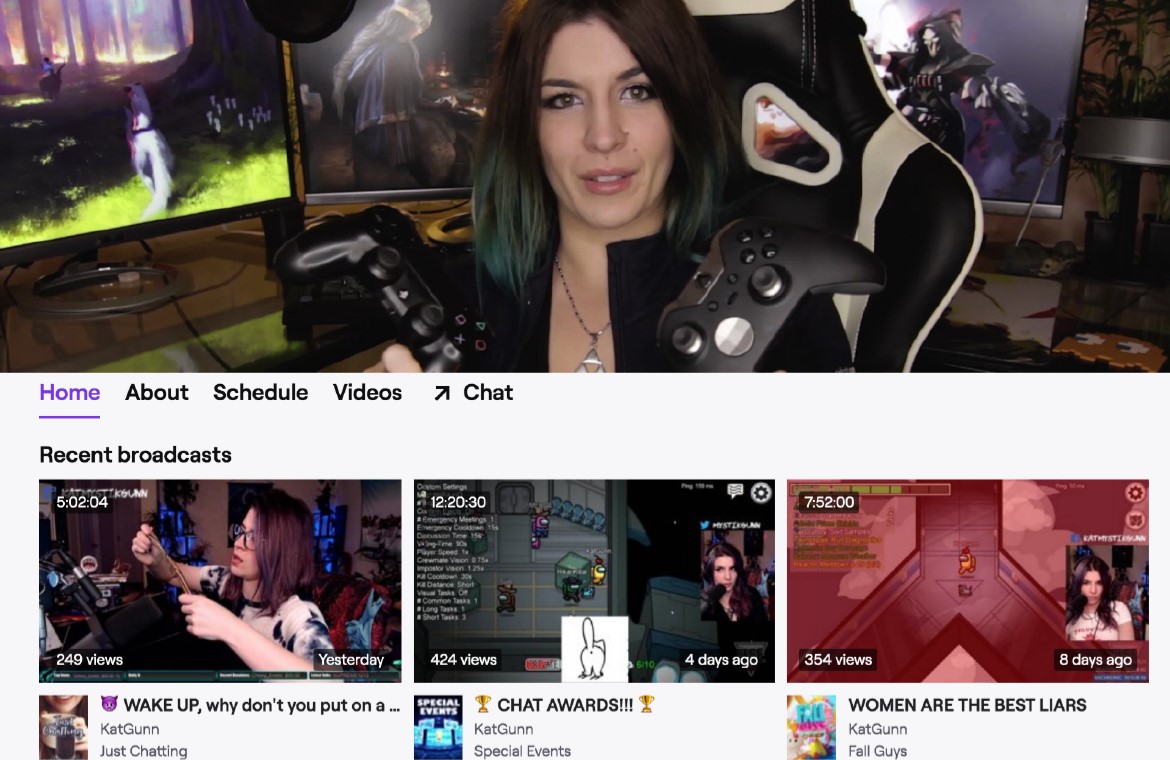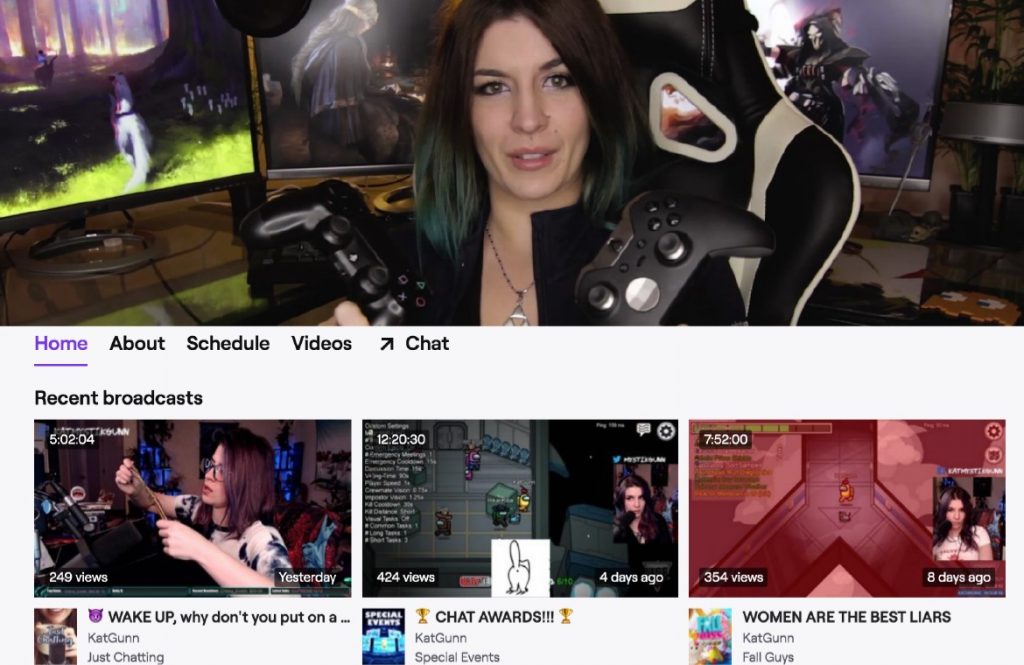 Katherine "Kat" Gunn (also known as Mystik) from Dallas Texas, has quite the resume. KatGunn has been a competitive gamer for roughly a decade and has won numerous accolades during that time. She's a National Champion in Dead or Alive 4, and 2016 Guinness World Records holder for being the highest-earning female gamer.
First-person shooter and fighter games are her specialties. She's been streaming a lot of Fortnite for her 200,000 odd fans off late. She's also streamed various other games like Call of Duty, Zelda, Street Fighter V, For Honor, and Resident Evil 7.
---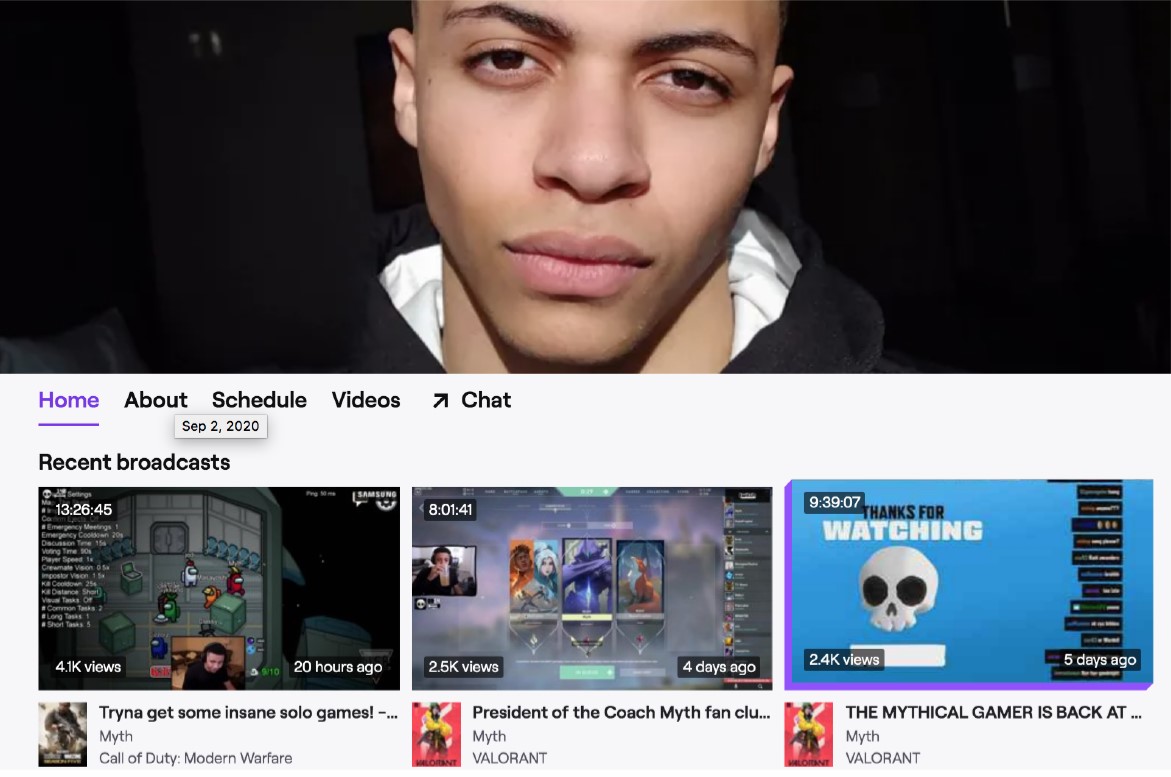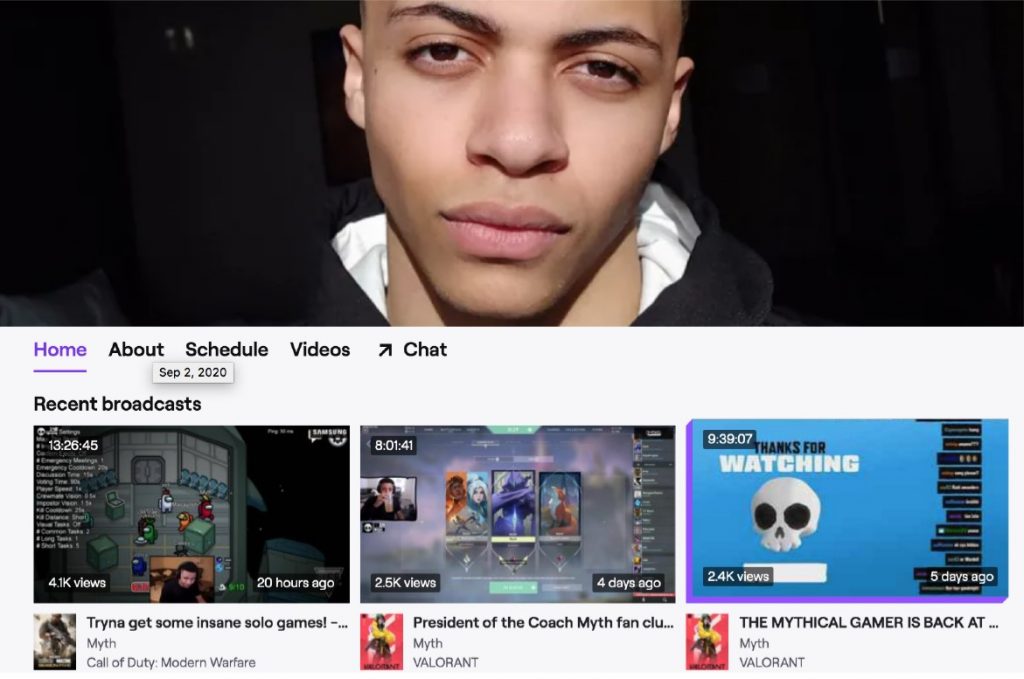 Ali Kabbani, better known on the Internet as Myth, formerly The myth, is an American YouTuber and Twitch Streamer who resides in Michigan, Texas. He is one of the gaming influencers with the most followers. In fact, he is known for being a specialist in building a great community.
He is designated as the Fortnite team captain for Team Solo Mid (TSM). Myth currently has 4 million subscribers to his YouTube channel. And the figure is even higher on Twitch, where he collects the number of 5,091,898 followers, getting 77,071,942 views on his channel.
Its popularity soared after streaming the Fortnite Battle Royale last year. However, he recently changed his course and decided to focus on creating content for his viewers; a change that is increasingly common among the prominent gaming influencers.
---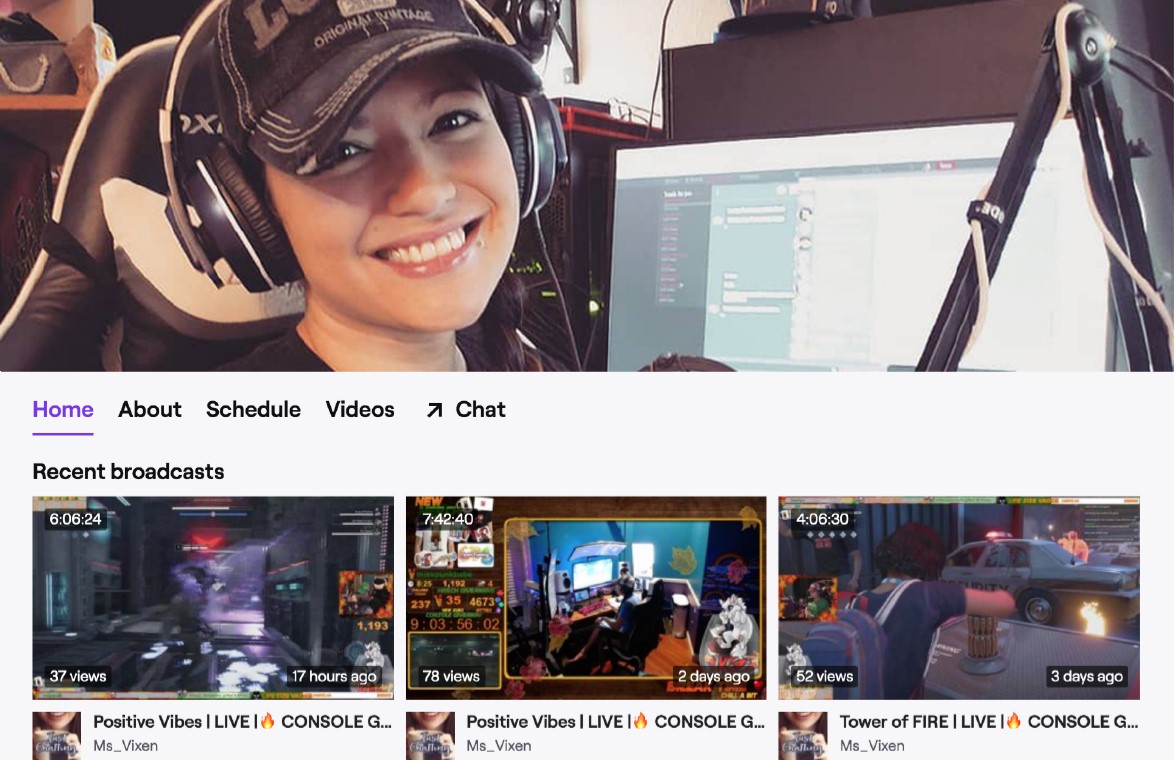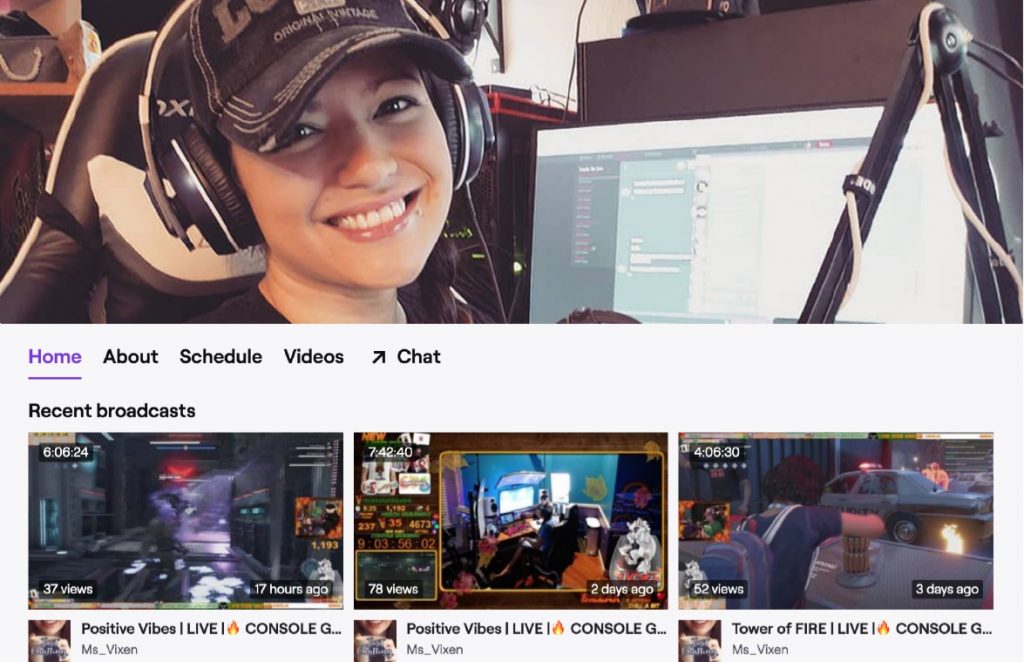 Lanai Gara is a gamer and Twitch streamer who goes by the name Ms_Vixen. She specializes in first-person shooter games and has attracted approximately 315,000 followers on Twitch. She was the top Call of Duty: World at War player in the world back in 2008-09.
She was also a member of Ubisoft's all-female professional gamers team "Frag Dolls" between 2009 to 2012. She often streams games like Mario Kart 8, LawBreakers, Battlefield 1, and Call of Duty.
---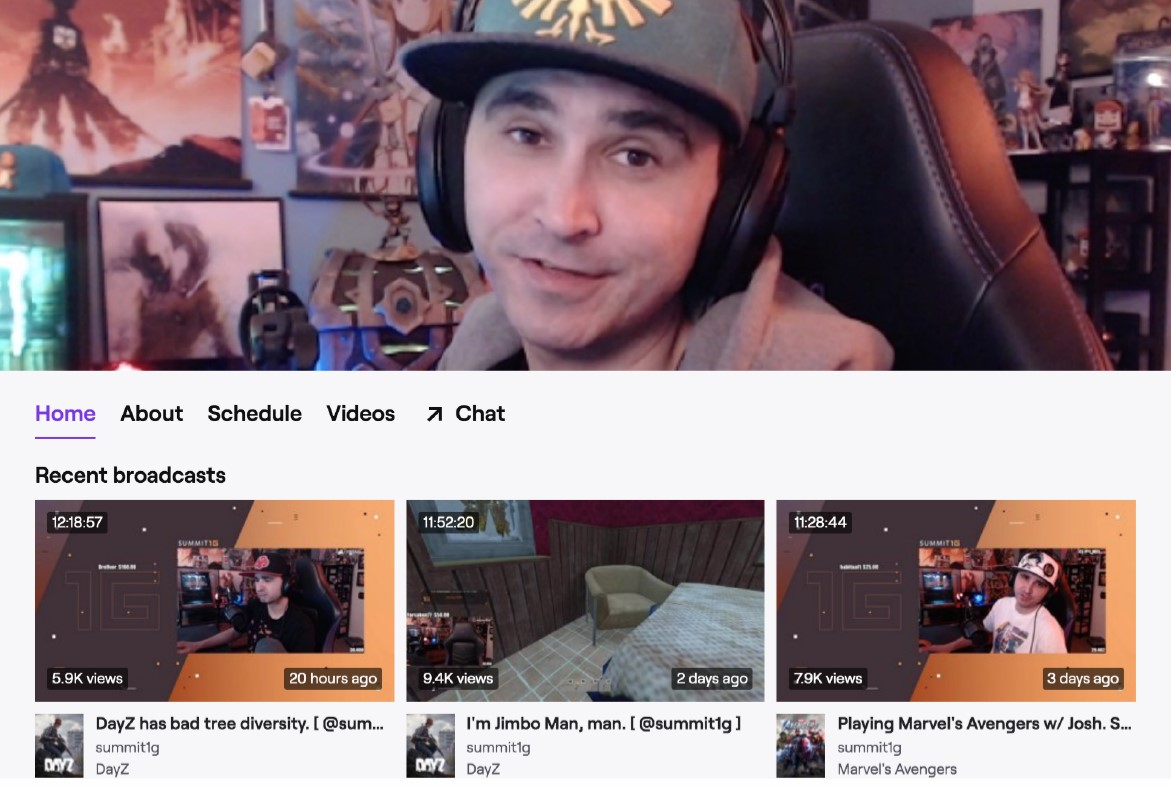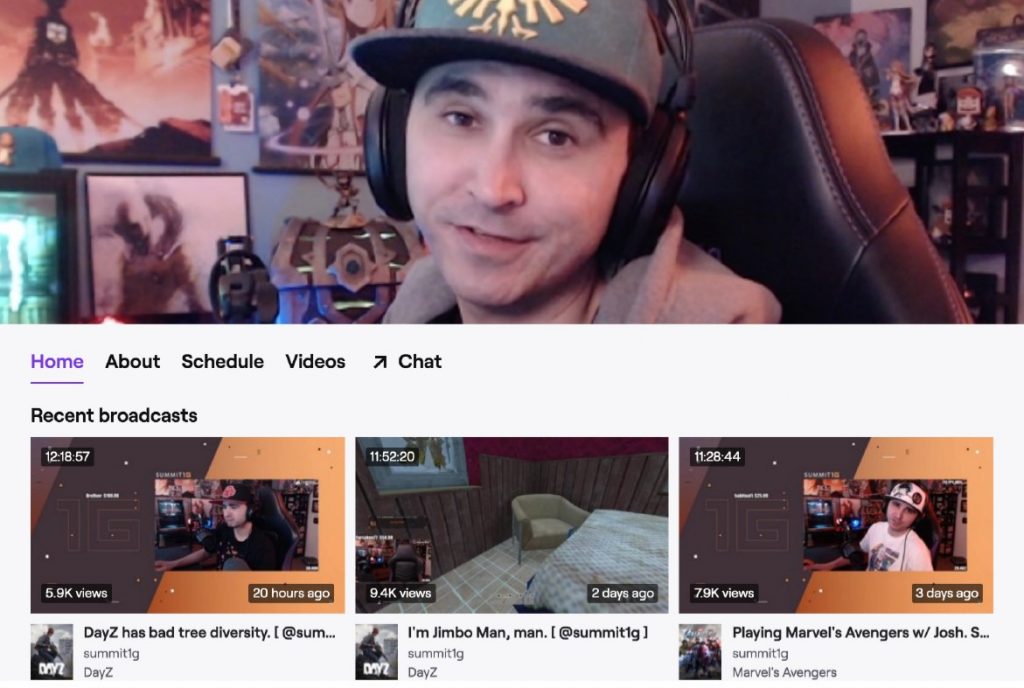 Continuing with the list of the great influencers of gaming, Summit1g, a specialist in Sea of ​​Thieves, Counter-Strike: Global Offensive arrives.
Jaryd "Summit1g" Lazar began his Twitch journey by streaming Counter-Strike. And although he is now retired from competing in tournaments, he is widely recognized for his professional CS: GO. Currently, he is regularly broadcasting Sea of ​​Thieves and Black Ops 4.
He is among the top 10 gaming influencers with the most followers on Twitch, with 3,868,302 and 292,238,266 views on his channel.
---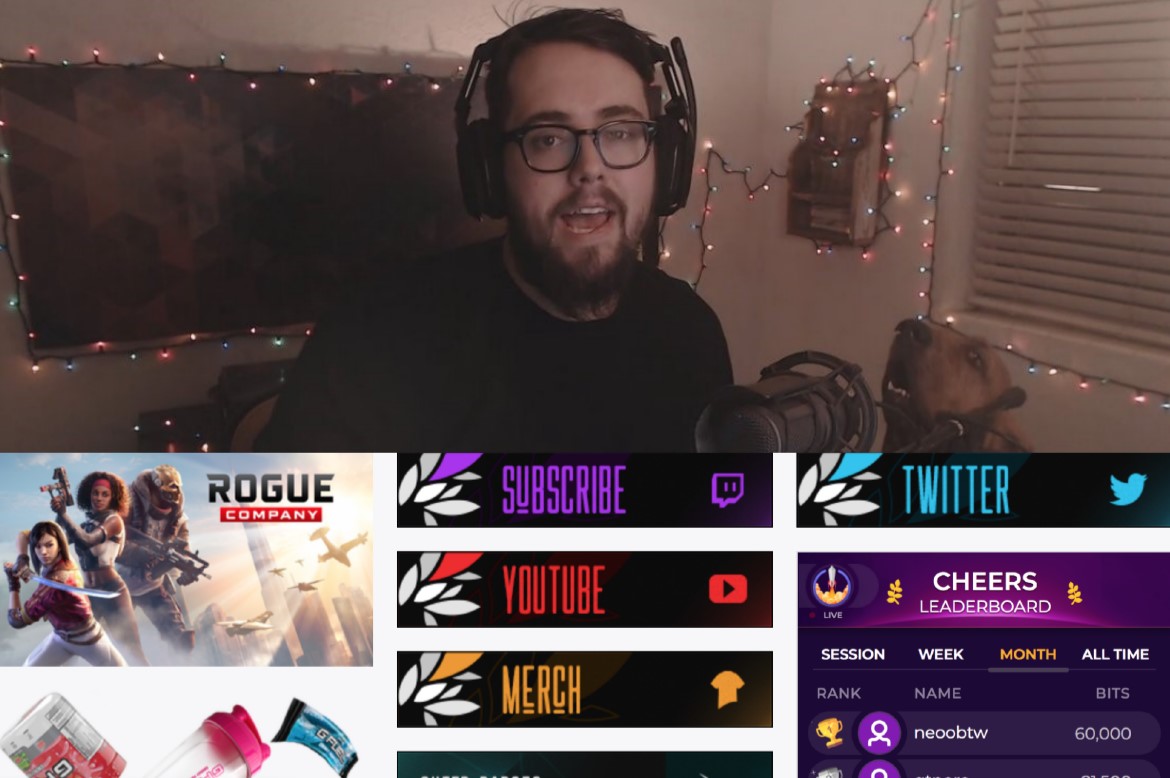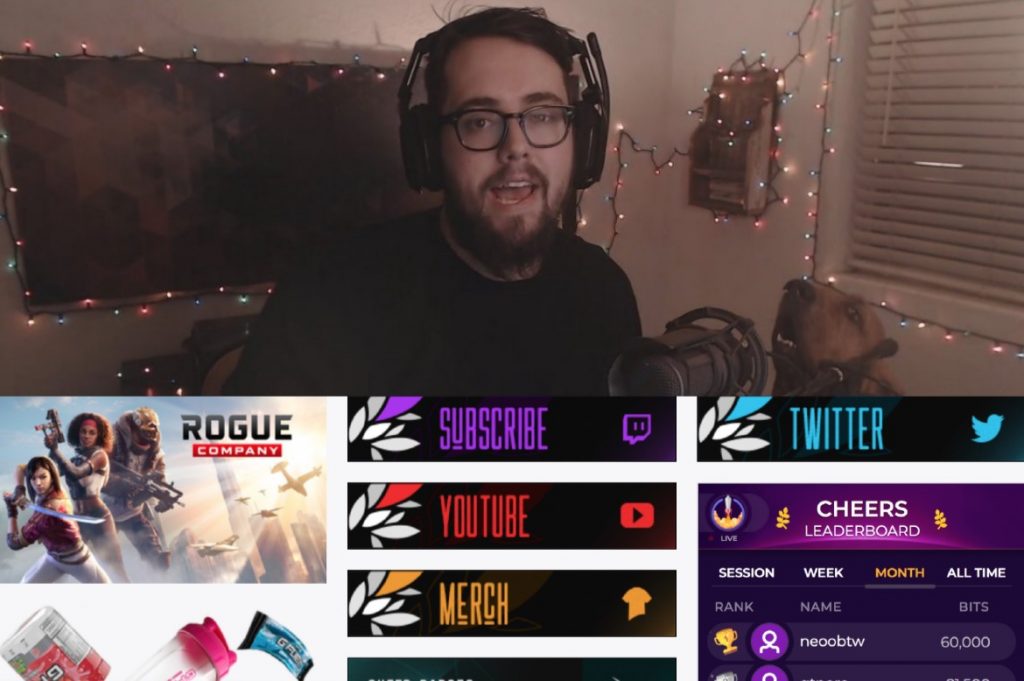 This content creator is among the most powerful gaming influencers of the moment. It stands out for not using a camera that focuses directly on it. Brett " Dakotaz " Hoffman is known primarily for his comments. Before Fortnite and TSM, he grew his fan base considerably on his H1Z1 and Infestation games.
He currently has 3 million subscribers on his YouTube channel. And like Summit1g, it ranks in the top 10 with the most followers on Twitch. Today he collects 3,760,264 followers on his channel. Which, in turn, generate 92,751,653 views.
---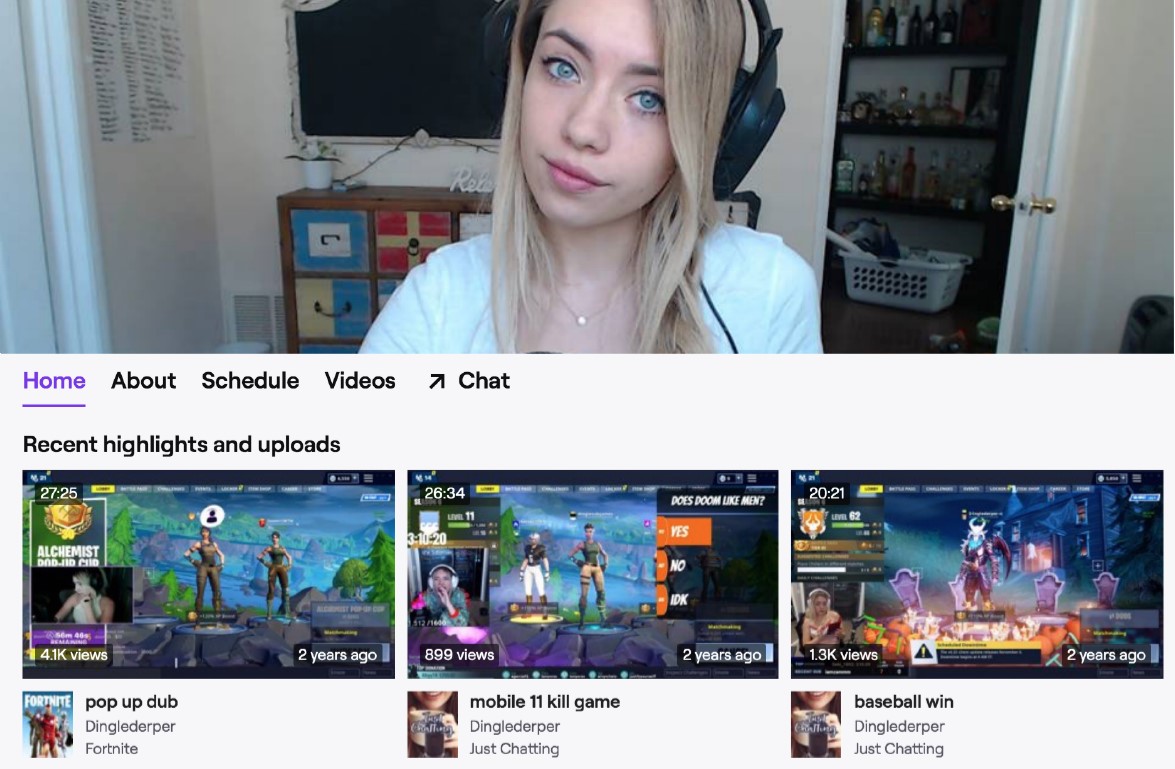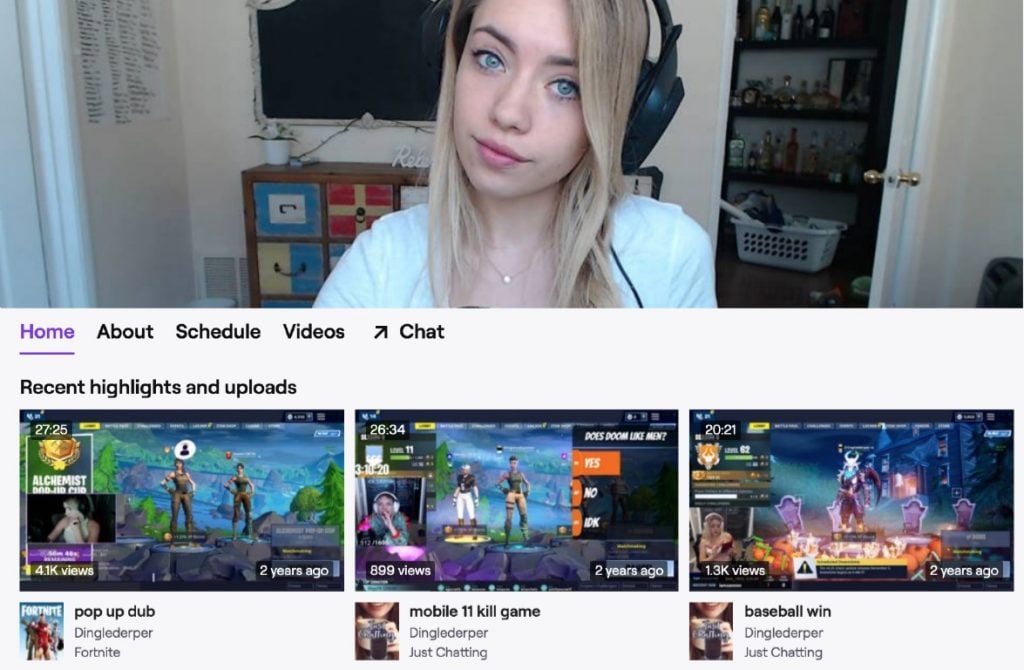 Dinglederper is the online persona of Tory, another trendy Twitch girl. For the most part, she streams games like CS: GO and PUBG. But other than her gaming life, she's quite famous for sharing details of her personal life to her roughly 415,000 followers.
---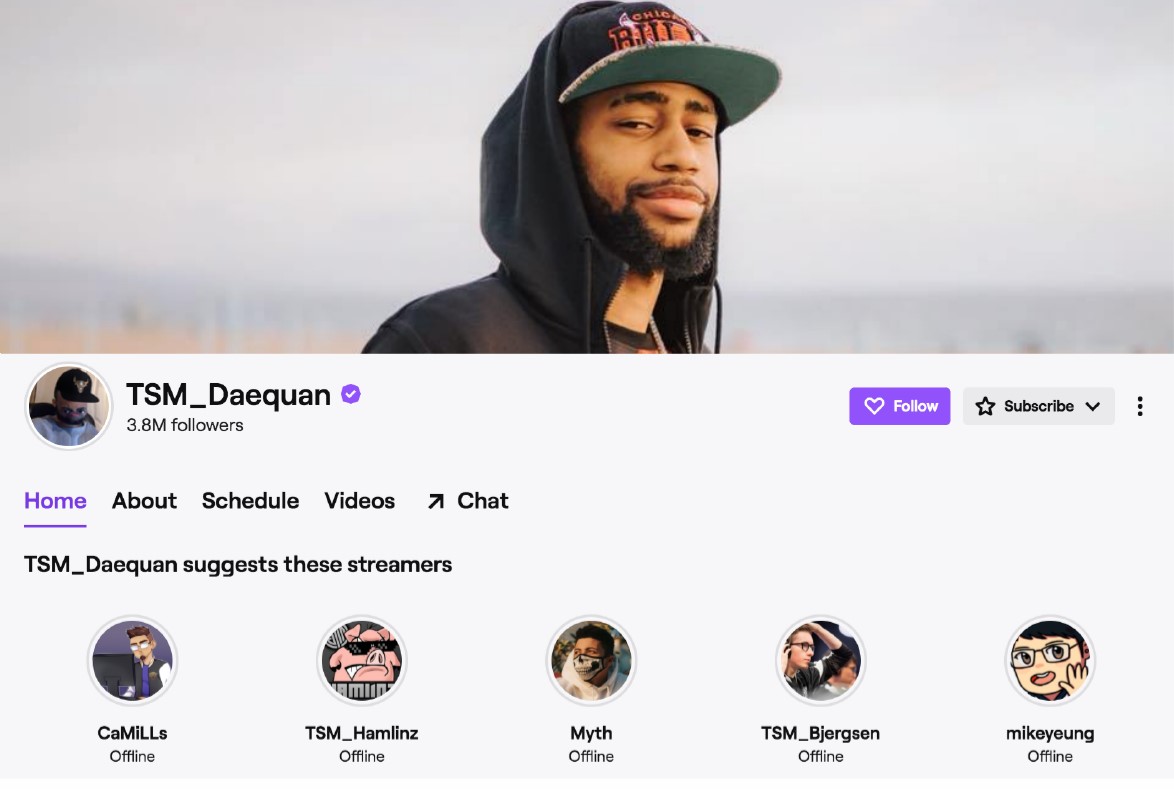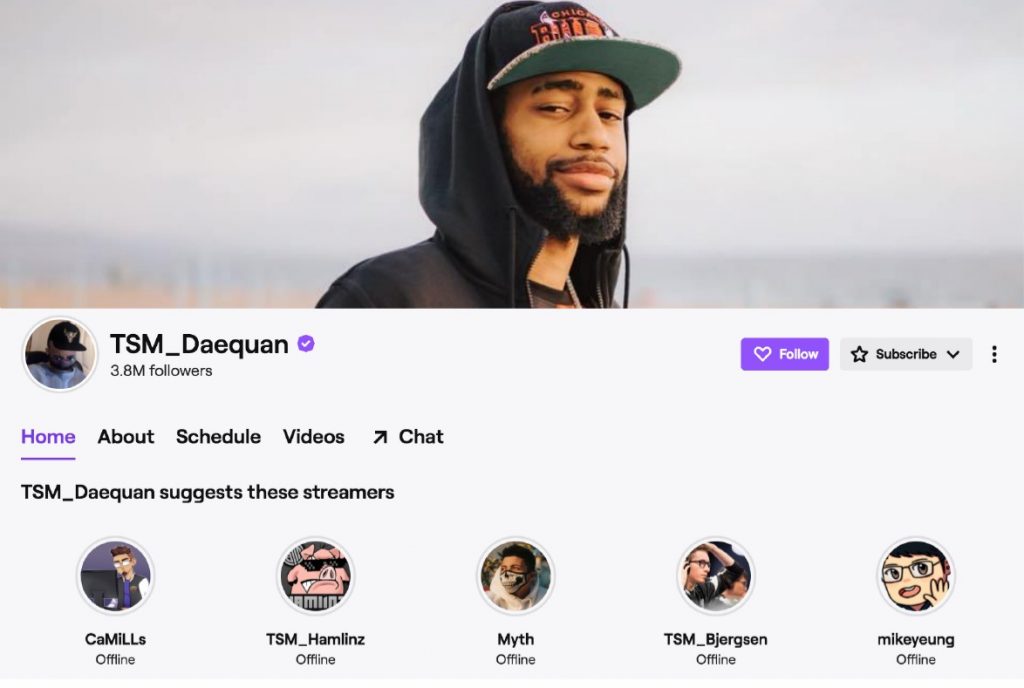 Daequan Loco is a Fortnite streamer who is also part of the TSM Fortnite team. It stands out for its great charisma, for breaking the records for the most deaths in a Fortnite game (40) and having the most victories in these tournaments in North America.
As a consequence, it is followed by a large entourage of users. On YouTube, for example, he has already accumulated more than 5 million subscribers on his channel. And on Twitch, he stands out for being one of the gaming influencers with the most followers: 3,558,677 with 47,624,684 views on his channel.
---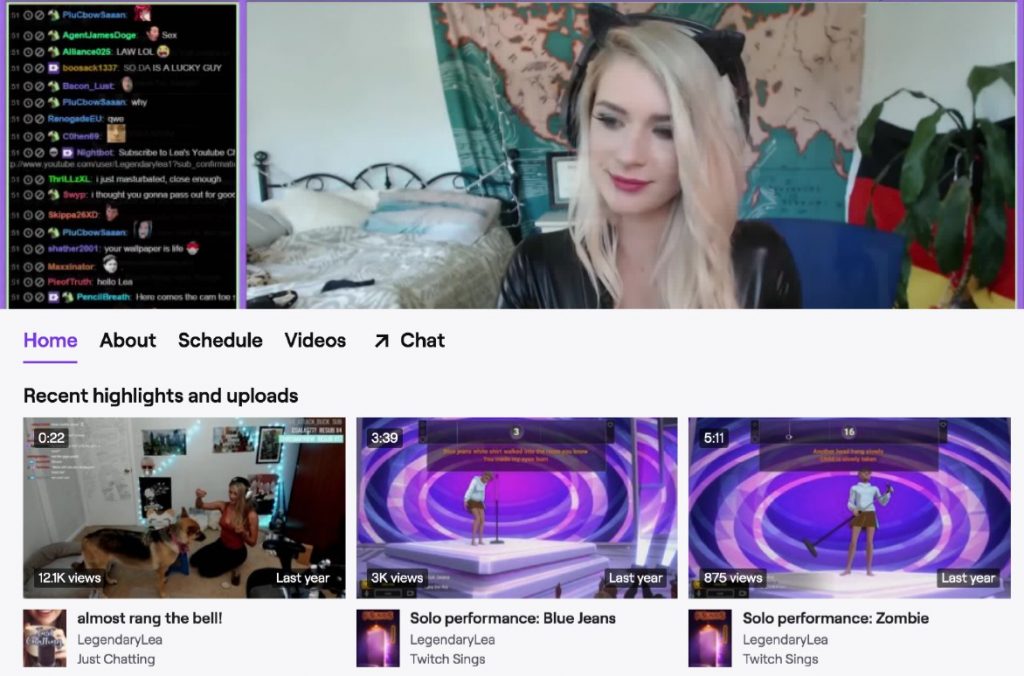 LegendaryLea is the Twitch handle used by Lea May Currier. She's a passionate gamer and streamer who entertains her audience by providing a holistic and friendly experience. The Physiology and Neuroscience major has close to 640,000 subscribers on Twitch.
---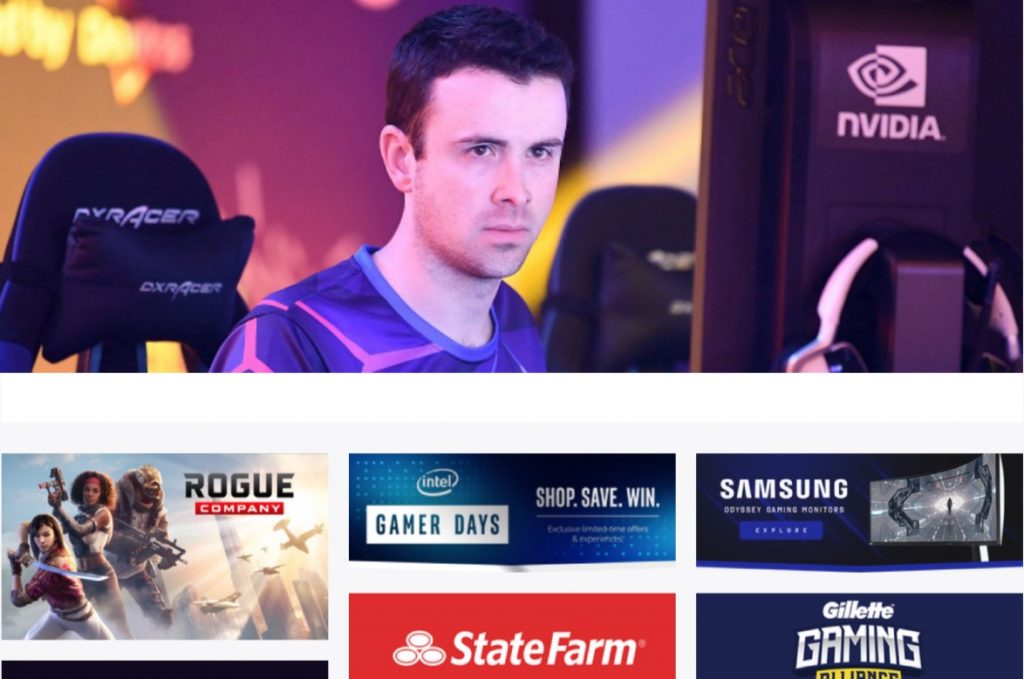 Benjamin Lupo " DrLupo " can be seen commenting on major Fortnite tournaments. In fact, he often sets up with TimtheTatman and Ninja to share a fun, family-friendly ecosystem. He makes sure your comment is included in all of his major tournaments.
Right now, DrLupo has already surpassed three million followers on Twitch. It has precisely 3,329,998, while on YouTube, it is about to reach a million and a half.
---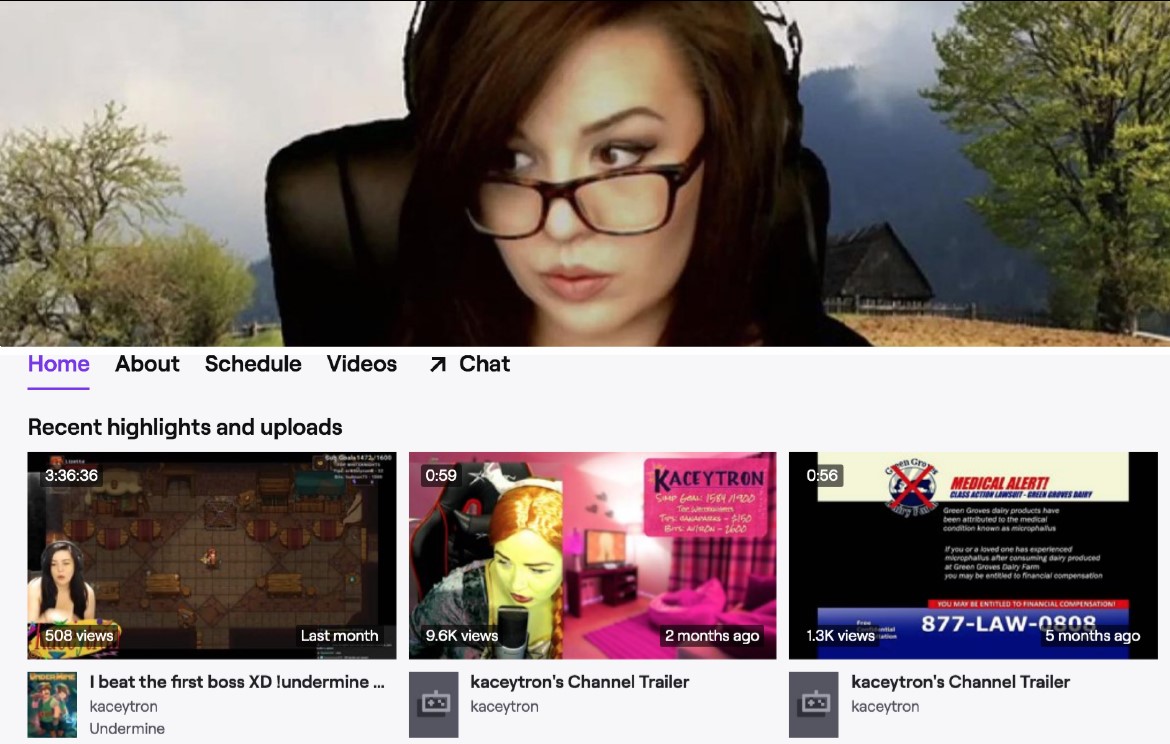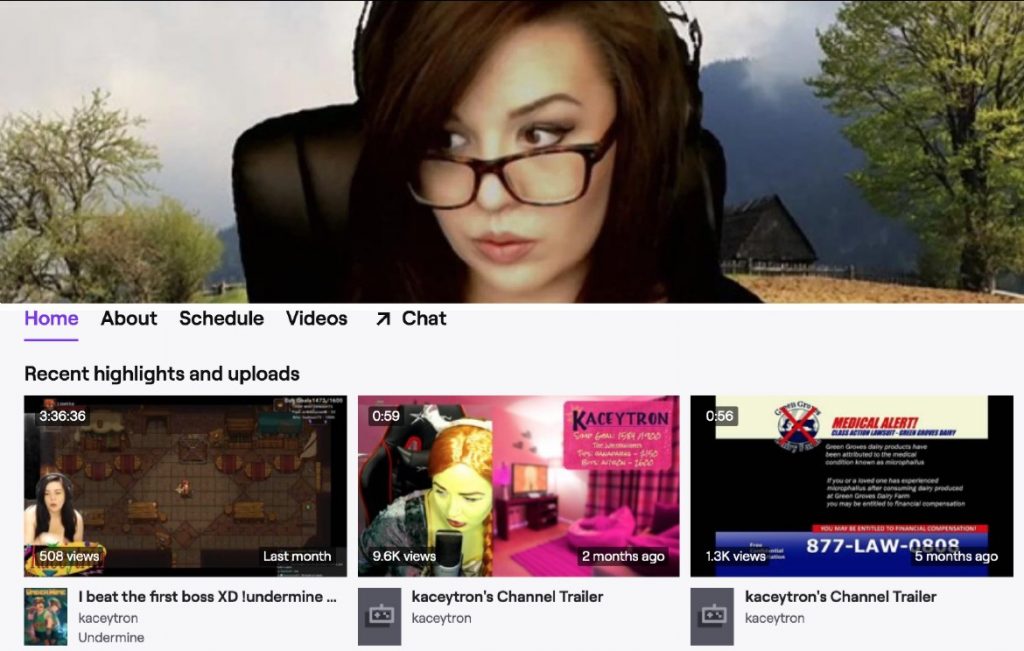 Kasey Caviness, or Kaceytron as she is better known, has 470,000 followers on Twitch. The self-proclaimed "Fake Gamer Girl" has used controversy and sexuality to grow her fanbase. Kacey is a blast to watch, especially with her sarcastic comebacks and bold personality.
---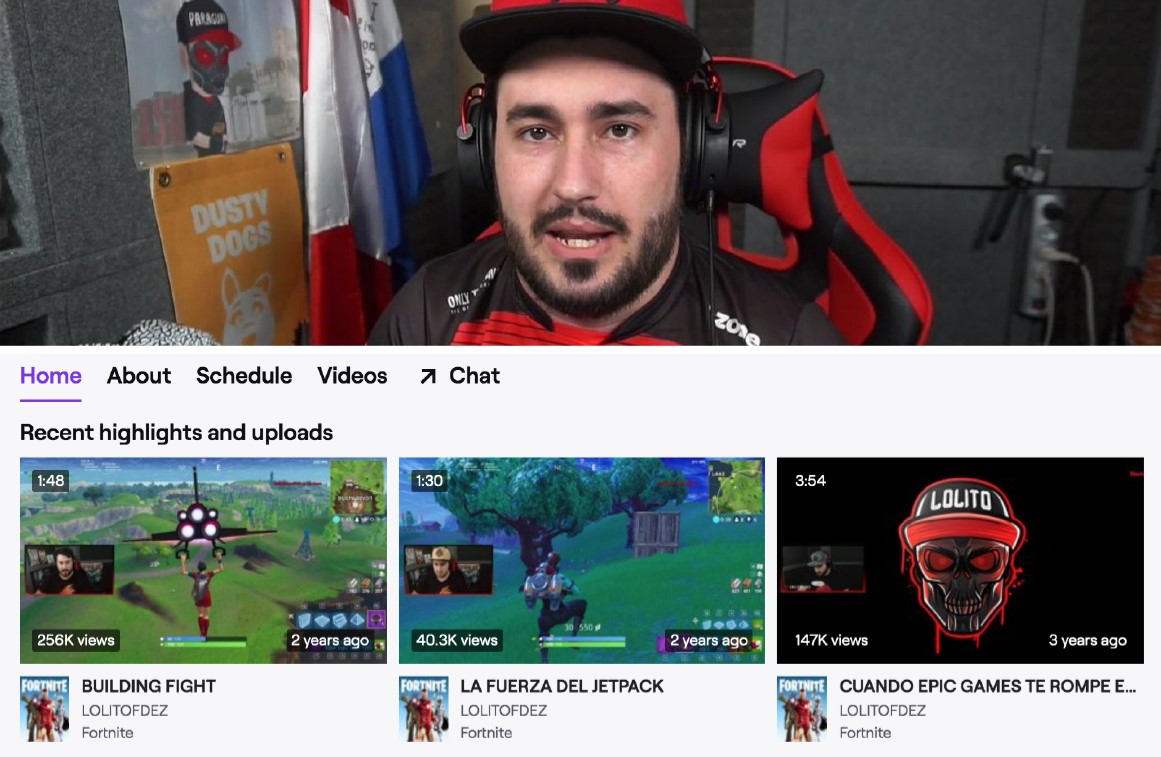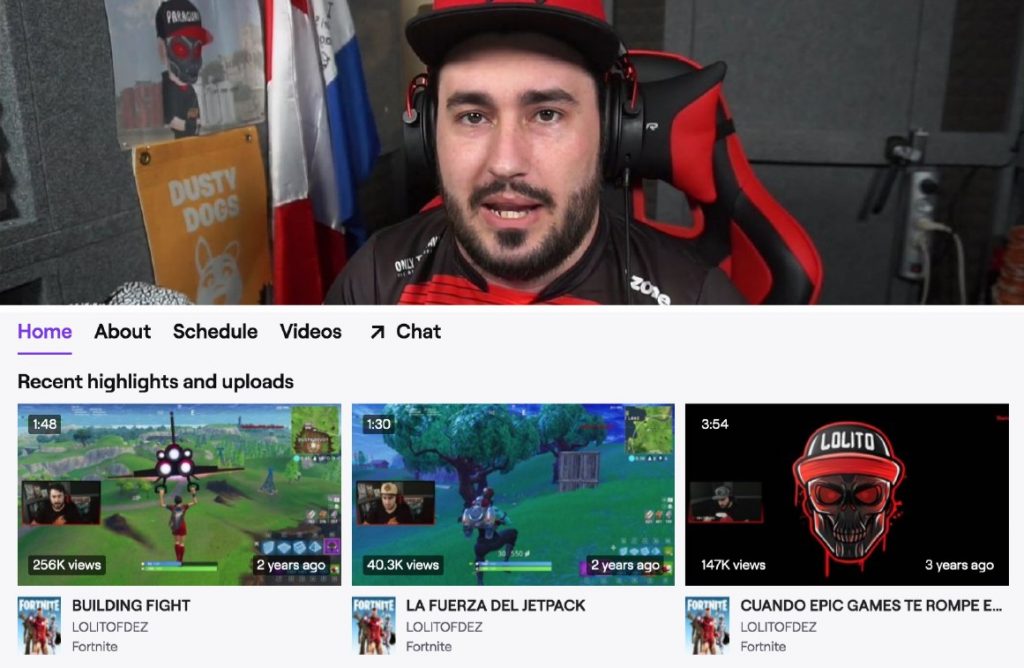 Manuel Fernández, better known as Lolito, is from Malaga and has become one of the most important gaming influencers in the Spanish-speaking community. In fact, he is one of the Spaniards with the most followers on his social networks, surpassing even ElRubius on Twitch.
---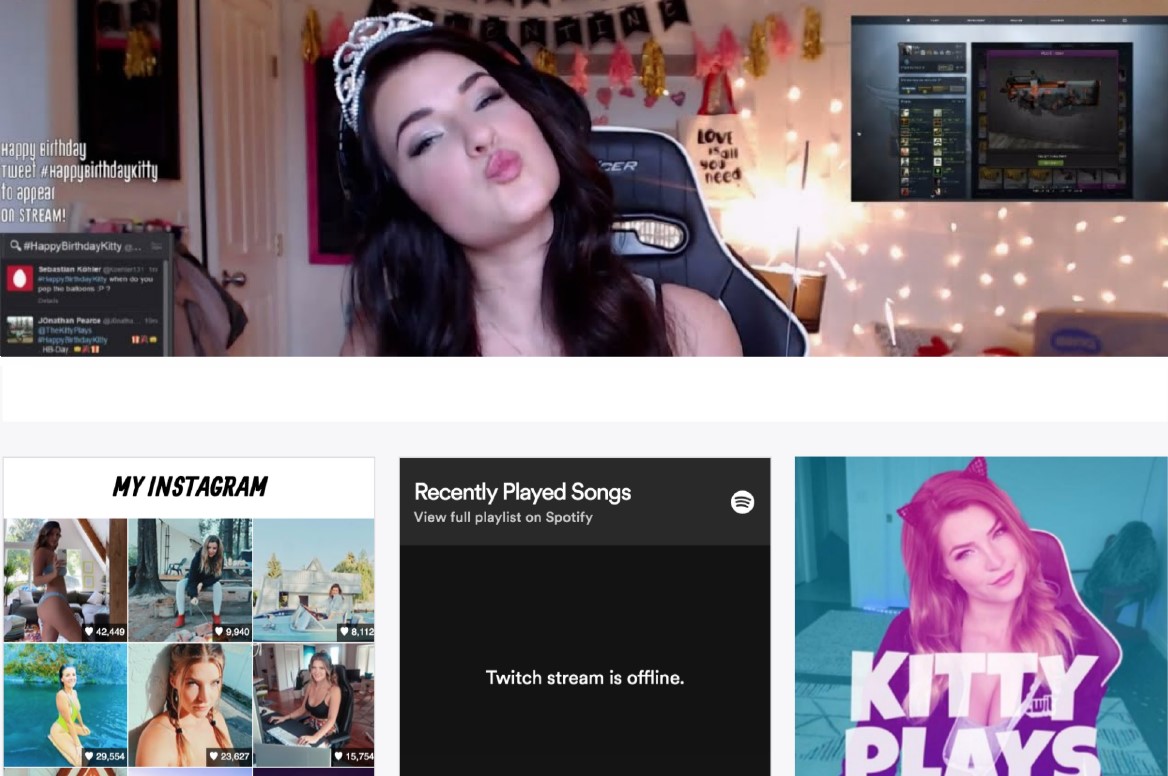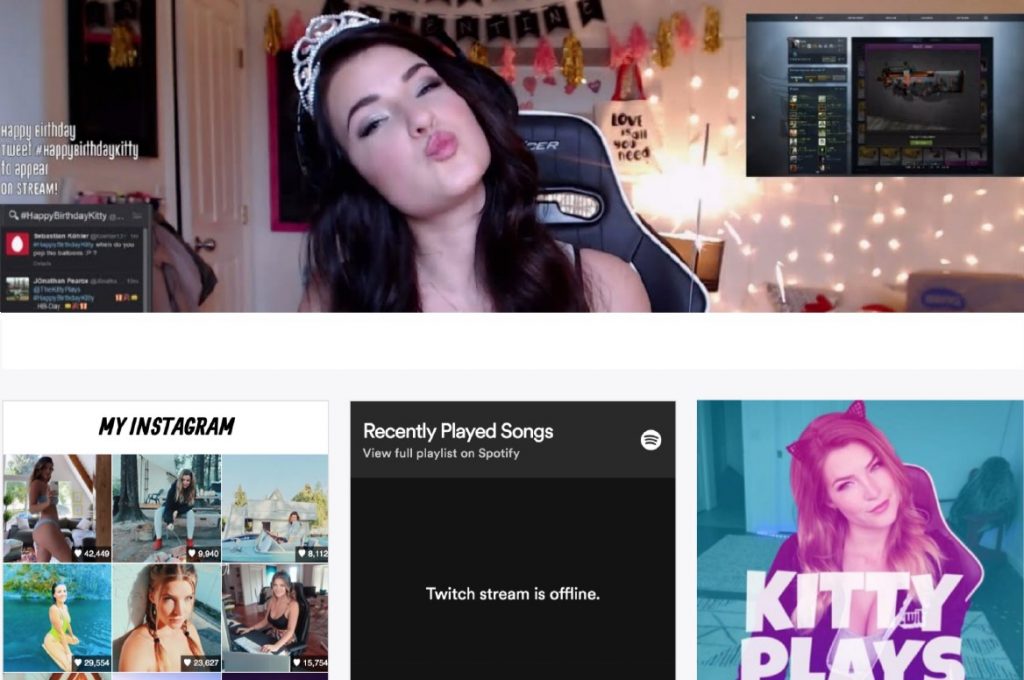 KittyPlays, aka Kristen, is a 26-year-old streamer from British Columbia. With 800,000 followers, she is one of the top 100 streamers on the platform. She streams twice a day and covers various popular games like CS: GO, Fortnite, and PUBG.
---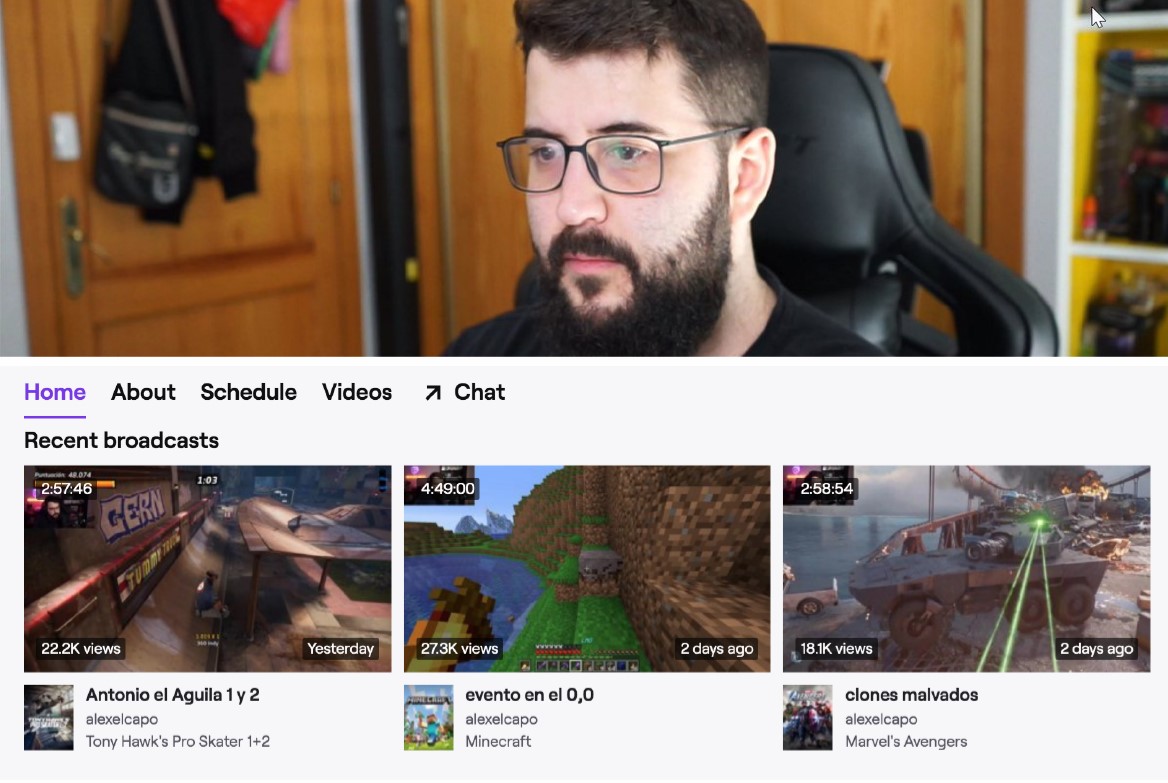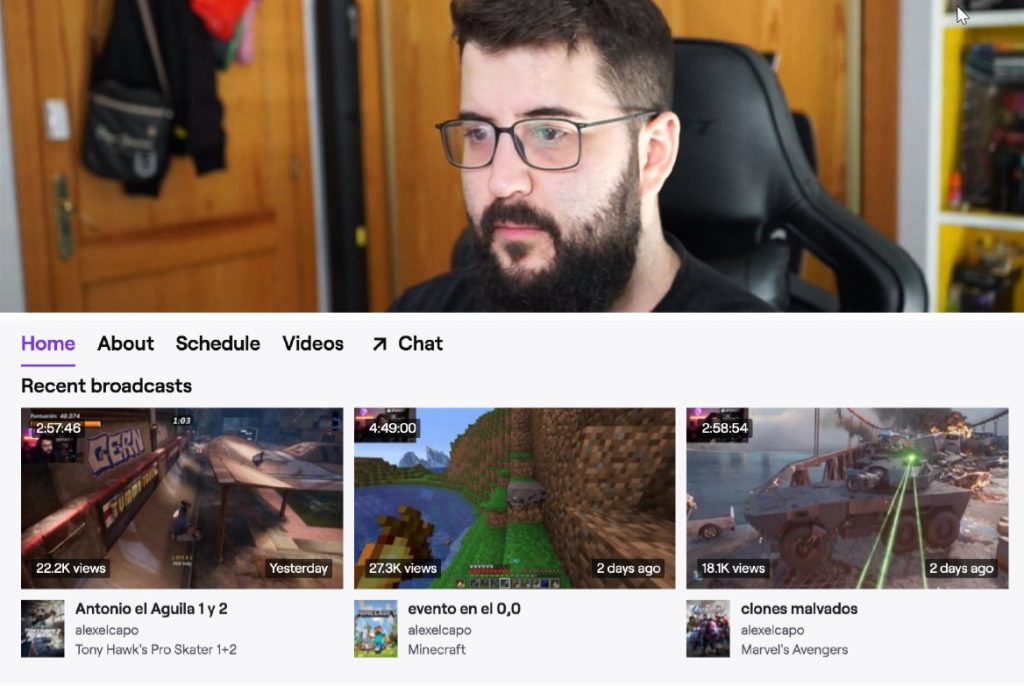 alexelcapo is another of the great influencers of gaming, accumulating a community of followers of 230,000 users on Twitch and 1.5 million on YouTube.
These data make it position itself as one of the great influencers of the esports sector in Spain. Many are the viewers who are stunned while playing Kingdom Hearts III, Resident Evil VII, or League of Legends.
---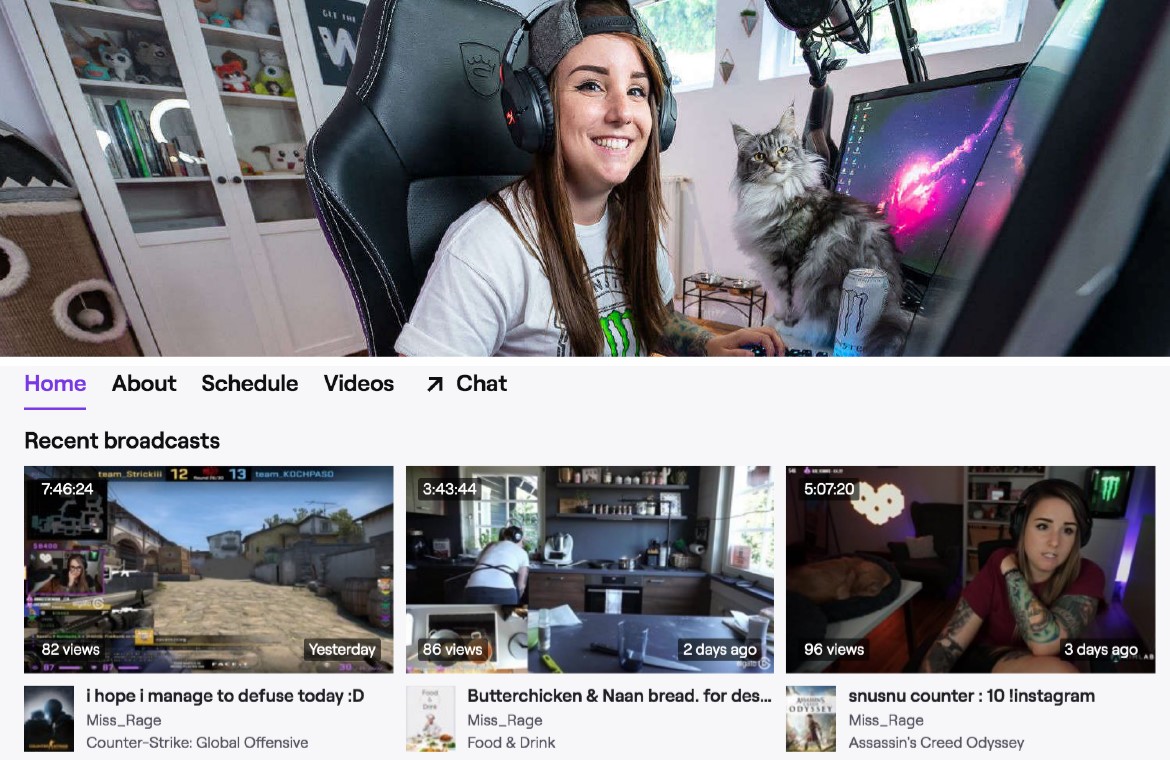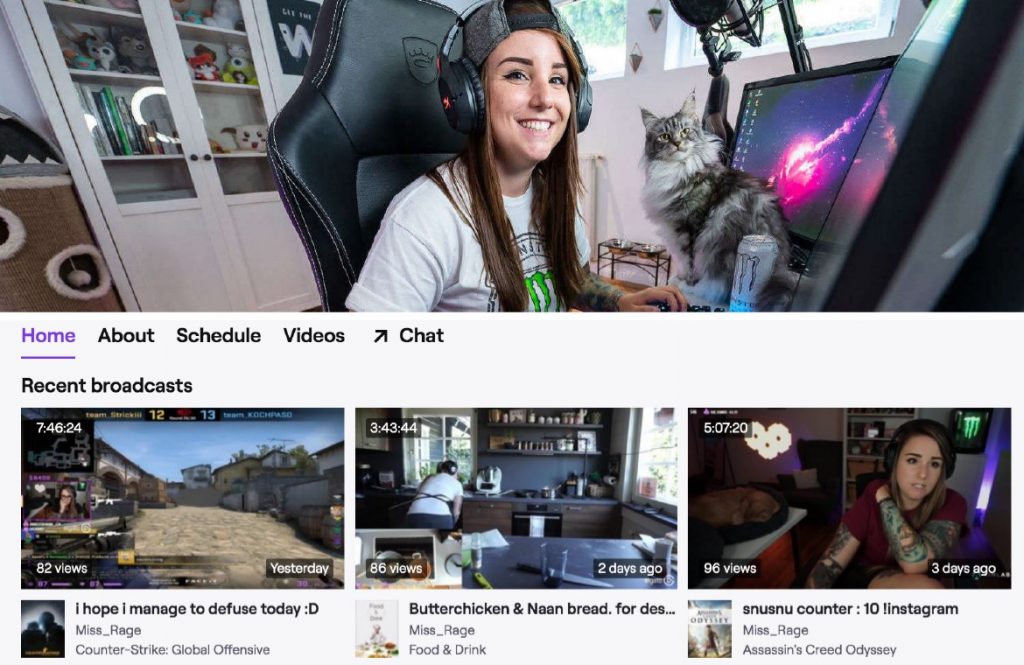 Contrary to what her name suggests, Miss_Rage, aka Julia Kreuzer, is a rather lovely and outgoing streamer. Whether it's her charming personality or the numerous tattoos on her body, her 350,000 subscribers' fanbase keeps growing.
She's a frequent broadcaster of CS: GO, World of Warcraft, and Overwatch. Unlike her peers, the Australian doesn't have a set schedule for streaming. She's also quite popular thanks to her cosplays, stream highlights, and giveaways.
Gaming is a phenomenal way to build community.
If you're looking for new streamers to follow for entertaining and thought-provoking gaming streams, you'll
enjoy this list.
---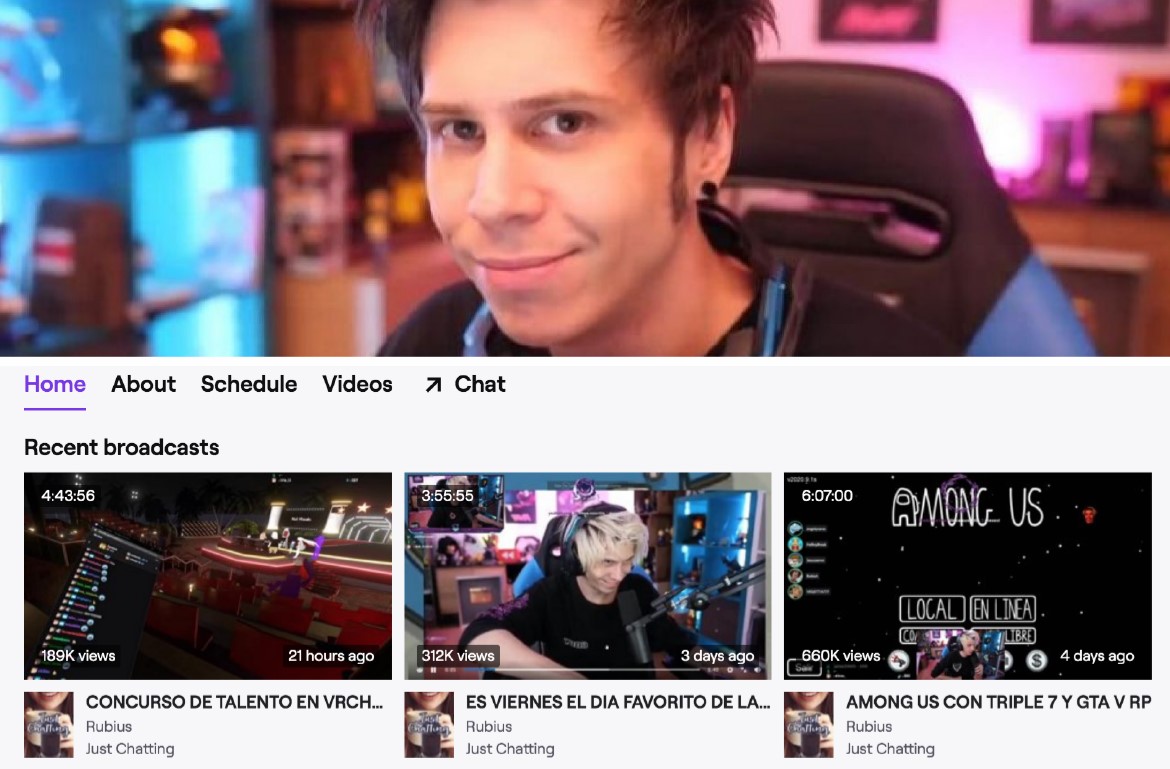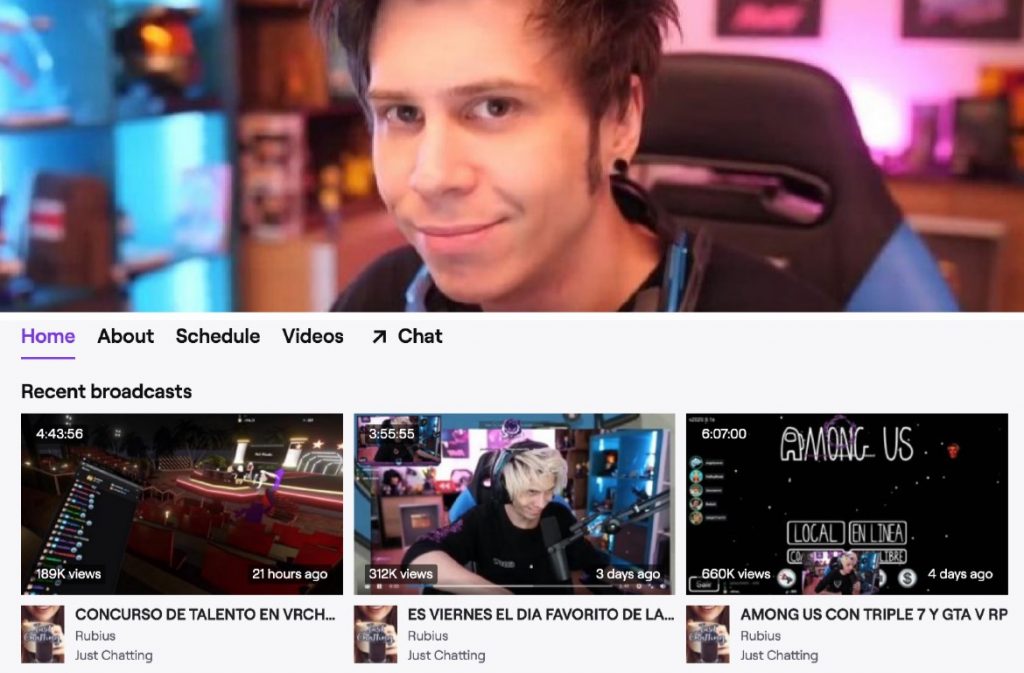 ElRubius is, without a doubt, one of the great influencers of gaming worldwide and one of the leading figures in Spain. In July 2020, he signed a deal with Twitch to stream exclusively on the platform. He was previously on YouTube but experienced trouble due to monetization issues. He began streaming on Twitch instead in 2018 and the rest is history.
---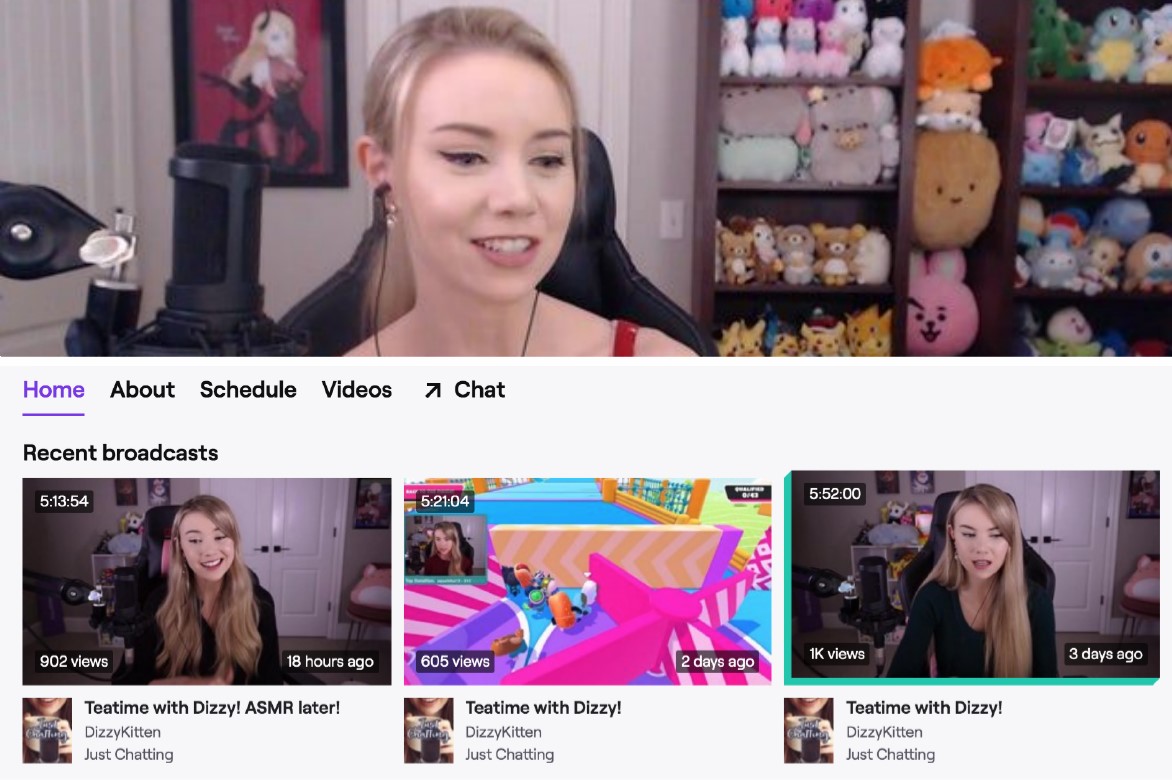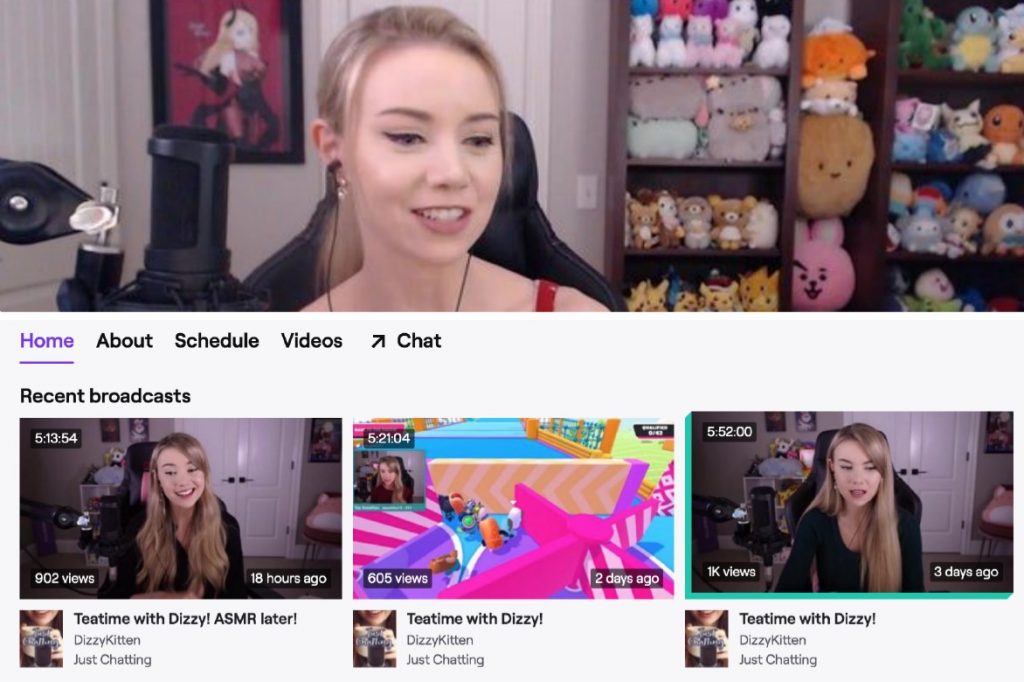 DizzyKitten is the online alter-ego of Brandi, an accomplished gamer and Twitch streamer with a little over 510,000 subscribers. Her current go-to game is CS: GO. Even though she's not the best player in the world, she has a certain appeal, which is why viewers love her.
---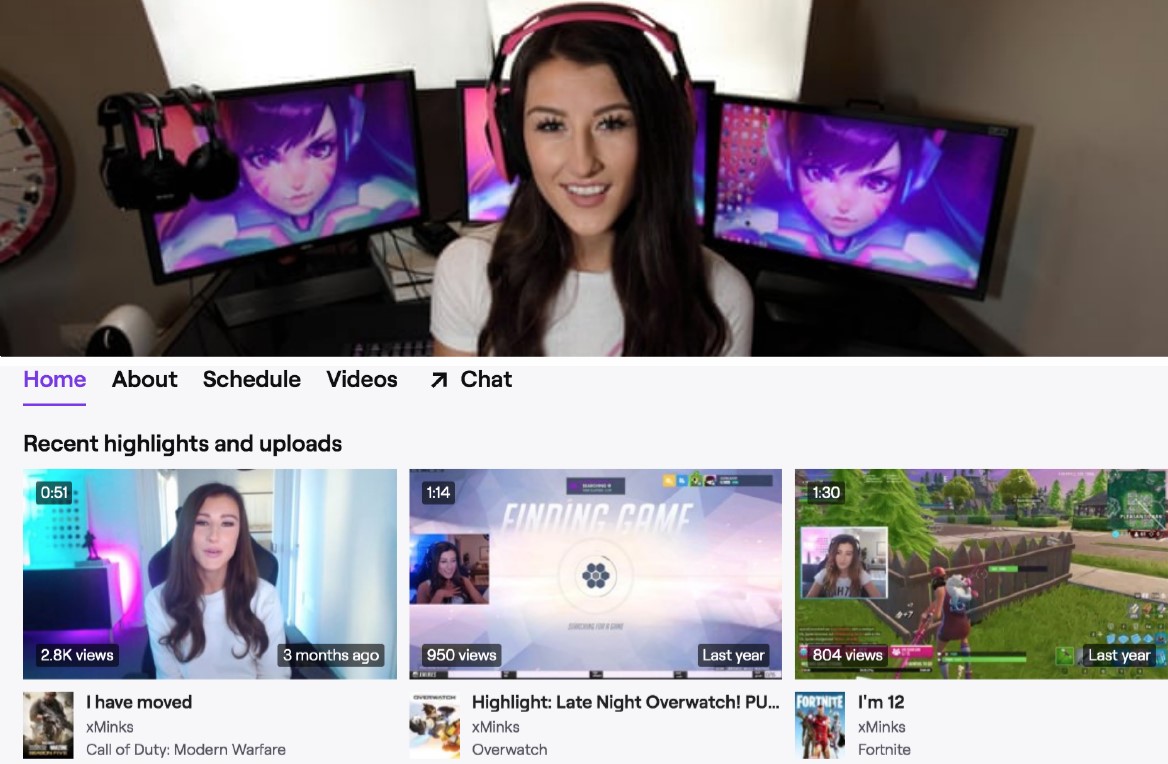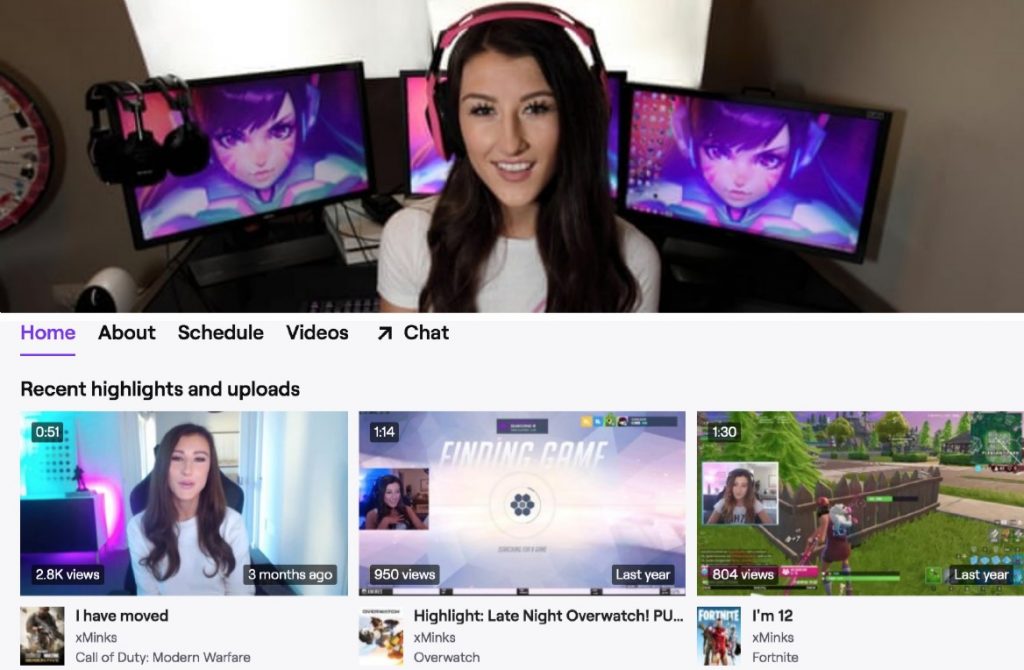 With more than 355,000 followers, this Twitch girl has become one of the platform's biggest stars. xMinks, aka Chelsea, hails from Australia and initially went to school to earn a Pharmacy degree. She worked as a dispensary technician before switching to become a full-time streamer.
---
Conclusion
Twitch is a social network dedicated to streaming that is having tremendous acceptance. It allows fans to connect with streamers. It enables users to view content that interests them on a platform that supports long-form live broadcasts.
These streamers and Twitch influencers listed here know what it means to grow, entertain, and provide value to their audience.
If you want to get started on marketing on one of the largest streaming platforms in the world, this guide will help you get started.