The influencer marketing landscape continues to evolve at such a rapid pace, we now have a whole new set of challenges and opportunities to take on. 2022 held a lot more promise for individuals, brands, and agencies working in the influencer marketing industry. Some experts predicted that it would be the "year of the creator". Others forecasted the growth of live shopping, the growing roles of creators throughout different touchpoints in sales funnels, and the increasing mainstreaming of the metaverse.
What influencer marketing trends and predictions will shape the future?
Learn where your focus should be, what changes are coming and some future trends to keep an eye on. The only constant in our industry is change, so stay current, and you'll see some handsome returns on your marketing campaigns!
---
Influencer Marketing Predictions and Emerging Trends to Pay Attention to in 2023:
---
1. Content will be more niche
Many influencers are already working with niche brands. However, in 2023, we can expect to see content that's more niche and more geared toward what Kelly Ehlers calls "hyper-relevant audiences." Ehlers, The Evoke Agency's Founder and President, predicts that in 2023, we'll see more influencers who are looking to work with companies that align with their passions and values. She believes that these partnerships will pave the way for more niche content areas.
---
2. Brands will continue to leverage the power of micro-influencers
Micro-influencers, despite having fewer followers, hold immense power. This is because micro-influencers often have high engagement and conversion rates. They also tend to be experts or very knowledgeable in their niche while still managing to remain relatable and accessible to their followers.
In 2023, we can expect to see more brands working with micro and nano-creators. Aside from being more affordable compared to their counterparts who have amassed a larger following, micro and nano-influencers also tend to be more flexible and have a highly engaged audience base. Moreover, they tend to work in very niche industries or markets, giving more brands operating within such industries more opportunities to find content creators that share their and their audience's interests.
---
3. Data and analytics will drive campaigns
Social Kinnect's Outreach Director Kejal Teckchandani thinks that data and analytics will play a bigger role in campaigns in 2023. According to her, data and analytics enable brands to measure and improve the performance of their campaigns and allow them to address concerns, such as how follower count can potentially impact a campaign or which collaborations can best fit a brand's marketing objectives.
---
4. Brands will work toward creating long-term relationships with influencers
Nurturing long-term partnerships with influencers isn't a new trend, and we can expect to see this practice persist in the coming years. Instead of doing one-off projects, brands and content creators will work closely and on an ongoing basis to create both sponsored and non-sponsored content, which can help make brand partnerships come across as more authentic. This setup further benefits creators, as it allows them to learn more about the brands they're partnering with. This way, they can be more familiar with the company, its branding, and its message.
---
5. Cross-platform promotion will be huge
Today's consumers don't just interact with brands using only one platform, which is why it's best to get a head start on your cross-platform marketing strategy. Doing so will allow you to maximize opportunities for interaction, as well as expand your reach. In 2023, we may see more brands working with influencers who can create content that's designed to work well on different channels, whether it's email marketing or social media marketing.
---
6. Repurposed content will become more prominent
According to Backlinko's Brian Dean, repurposing content gives you the opportunity to scale your content and expand your reach. Moreover, it breathes new life into your old content and allows you to share evergreen, updated content across different channels. For example, you may have a helpful how-to guide. When you work with an influencer, they can turn your digital assets into, say, a short-form instructional video. Thus, we may see brands who are looking to collaborate with influencers or creators who are capable of creating content that can be repurposed to suit different promotional or social media platforms.
---
7. Influencers will have more creative control
In 2023, it's highly likely that influencers will enjoy greater control when it comes to content creation. Moreover, brands may shift toward embracing a more collaborative model, giving influencers and creators more freedom to create genuine content that their followers will more likely engage with.
Aside from benefiting influencers, this move will also help brands, allowing them to have access to more authentic assets that can drive engagement and not something that screams "advertisement."
---
8. More emphasis on transparency when it comes to payment rates
How much do influencers make?
For brands, how much can working with an influencer potentially cost? Several factors influence how much an influencer can potentially earn from partnerships. These include an influencer's reach and engagement, as well as the volume of content a brand wants its chosen influencer to make.
While we can get rough estimates of how much influencers are paid, issues such as pay transparency can prevent creators and influencers from getting a clearer picture of just how much they should be earning. In 2023, platforms like FYPM that are designed to help address common issues, such as pay disparities and the lack of standardized payments, will allow creators and influencers to get access to important information, such as compensation details, contract terms, and reviews from other influencers, which will help them make more informed decisions and choose genuinely beneficial brand partnerships.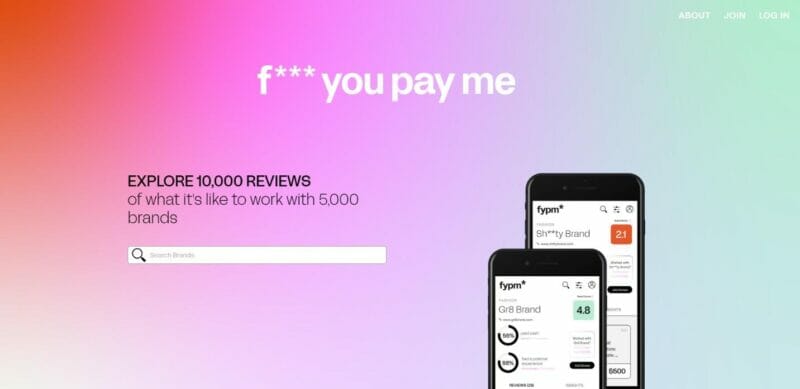 Furthermore, it's also likely that practices when it comes to hiring influencers will change. For instance, we may start seeing brands hiring influencers and making them a part of their team as a salaried employee, according to a Mavrck prediction.
---
9. Short-form content will remain popular
In 2022, some of the experts we interviewed predicted that short-form video will experience a surge in popularity, owing to the rise of short-form video content platforms and features like TikTok or Instagram Reels. This will still hold true in 2023.
With the number one culprit for the popularity of short-form content being our decreasing attention spans, those in the influencer marketing industry are compelled to create content that cuts through the noise and manages to capture (and hold) their audience's attention. In this scenario, modern technology will play an even bigger role in helping influencers, brands, and agencies come up with more compelling short-form content that still manages to convey their branding and message. For example, we might see the increased use of AI-based tools or AR/VR technology to create more immersive, novel experiences.
---
10. Twitter users are likely to find alternative platforms
Experts at Mavrck predict that former tweeters, which include brands, may move away from Twitter in an attempt to find a better alternative. It's no secret that issues with Twitter, such as how it's being run and the suspension of accounts of reporters who cover Elon Musk, Twitter's new CEO, have led many users to leave the platform.
According to a Media Matters for America report, half of the platform's top 100 advertisers have ceased to advertise on Twitter or have expressed the desire to stop using the platform for advertising since Musk stepped in as the new CEO. These include:
Chevrolet

Chipotle

Dell

Nestle

The Coca-Cola Company
With Twitter users moving away from the platform, LinkedIn is being viewed as a viable alternative, given its continuous improvements on its infrastructure, as well as the constant positive response that it's getting from existing users.
Influencer Marketing Predictions That Defined 2022 and are Still Relevant in 2023
As we approach the future, these 2022 predictions will still play a role in defining what the industry will look like in the coming years. For instance, Adam Shapiro's prediction of how marketers will need to focus on using first-party cookies will still remain relevant as we enter 2023, given that third-party cookies will be phased out by Google any time soon. Moreover, some of last year's trends will likely overlap with 2023 trends and predictions, such as the growing popularity of video content and the rise of micro-influencers. Thus, we've retained these 2022 predictions to serve as a guide as you navigate the still largely uncertain future of influencer marketing in 2023:
11. Influencer marketing will drive online sales by offering seamless shopping
Thanks to social commerce features like native shops and online checkout that is now available on almost all social media platforms, influencers are crucial intermediaries in converting awareness into online sales. Adam Shapiro from Upfluence predicted that influencers will lead the way in powering a seamless social shopping journey thanks to their role in live social shopping, affiliate marketing and sharing authentic product recommendations.
Influencers will be key to expanding affiliate programs. Brands are shifting focus to measuring sales and conversions instead of social engagement. With this in mind, influencer marketing will be key to expanding affiliate programs. Influencer and affiliate campaigns will merge to help brands leverage authentic influencer content to drive sales within an affiliate model that incentivizes influencers through a commission-based fee and helps brands track each sale generated.
In light of data privacy challenges, first-party consumer data is the key to unlocking the potential of organic influencers. As Google phases out third-party cookies by 2024, marketers need to focus on leveraging first-party data for strategic marketing. When it comes to influencer marketing, analyzing the social reach and purchasing habits of a brand's current customer base will help to identify organic brand advocates that can be activated as online ambassadors as part of an influencer strategy.
Viral content on TikTok will continue to drive commerce trends. TikTok has increased potential for the creation of viral content as it's more geared toward content discovery, giving TikTok creators the power to reach enormous audiences with their engaging, trending content. Most TikTok content doesn't look like an ad, making it all the more powerful at fuelling trends through brand challenges and influencer-generated content.
---
Influencer marketing will return to the fundamentals of storytelling with true creative content
2023 Influencer Marketing will be based on integrity, proof and authenticity.
Influencer marketing tools will improve quality audience check and success measurements, while authenticity will be guaranteed by long-term collaborations and co-creations between brands and ambassadors who truly share common visions and values.
Influencers as product sellers, The WeChat and Taobao Asian giants will continue to inspire our social networks and will focus even more this year on social selling and live shopping; meaning influencers will play a direct role in helping brands generate online sales. In that perspective, companies will keep betting on the "usual suspects" but also turn to smaller brand advocates such as employees and top customers.
Influencers as value messengers. Brands will however communicate as much as possible on their values rather than on their products. As the general public demand accountability and transparency around business practices from brands they know and follow, influencers become efficient communication tools for spreading messages related to a brand's values as well as social, environmental, and ethical responsibilities and commitments. Indeed, influencers guarantee those actions and values are heard and believed.
---
Bring the macro influencers and celebrity personalities back to the Instagram spotlight
To put it in quantitatively, IMH published data stating that in 2018 the net worth of influencer marketing was calculated to be $4.6 billion. At the end of 2021 the total valuation of this industry is estimated to be worth $13.8 billion and is predicted to reach $15 billion by 2022 according to Business Insider; and today influencer marketing is the main marketing strategy of approximately 90% of brands- making it very clear that influencer marketing is here to stay. However, which influencers will be the last ones standing? When people hear the words influencer marketing, the first associations to come to mind remain Kim Kardashian or Arielle Charnas that charge outrageous prices per post. Yet, in the past few years, micro influencers have gained an immense amount of attention- leaving the macros & celebs behind. Due to the cost of working with these macro influencers and celebrity personalities, micro influencers proved themselves to be valuable assets when aiming for high engagement with followers. So, which is better you ask? The answer is not simple. As many marketers started adapting engagement rate as an essential KPI for campaign success measurement, they failed to consider the [undeniably] most important component- the amount of actual INFLUENCE the influencer will have. While micro influencers may engage with their followers, their ability to influence choices and lead to sales is lacking. Using their technology, IMAI, have measured and analyzed the results of over 2000 campaigns that have been managed using the platform. According to the data, influencers with over 100k followers result in higher ROI- contrary to today's popular belief. Looking for likes and comments? Micro influencers will probably do the job. However, if you're looking to make sales and reach positive ROI- macros and celebrities are the answer.
Frequently Asked Questions
What are the influencer marketing predictions for 2023?
By the end of 2023, companies will shift their focus to working with more nano-influencers, or creators with less than 10,000 followers. These nano-influencers create authentic content that resonates with their niche audience, and in turn, generates higher engagement.
What is the future of influencer marketing?
Influencer marketing platforms and tools will continue to grow in the future. As the creator economy rises, influencer marketing platforms should reach $24.1bn by 2025, growing at a CAGR of 30%.
Why use influencer marketing in 2023?
Influencer marketing is successful because of its credibility,engagement levels and cost-effectiveness for brands and influencers alike. Virtual influencers are growing in popularity, showing how this strategy evolves to offer brands new opportunities to connect with their target audience.
Will influencer marketing continue to grow?
Influencer marketing remains small compared to digital marketing advertising, but it will continue to grow at a rapid pace. Marketers can benefit from influencer marketing to reach new potential customers with an authentic and relatable message.