With the rise of influencer marketing over the last few years, many influencers have begun to recognize their worth. Just as many businesses have chosen to work with influencer agencies, to help organize the best influencer deals to meet their goals, an increasing number of influencers now work with influencer talent agencies to help them find the best deals for them and their audiences.
Many celebrities and offline superstars have worked with a talent agency for years. It should be no surprise that the online superstars now also look to talent agencies to help them work towards their goals.
Also, while many influencers begin their online careers by tasting success on one social platform, they often expand their audience to new horizons over time. An influencer talent agency can help facilitate a broadening of the influencers' support base.
---
Influencer Talent Agency Types
Influencer talent agencies tend to be one of three types. Some are existing talent agencies that have widened their appeal to cater to social influencers. Others begin as influencer marketing agencies, and now also provide for the needs of influencers as well as brands. And with the industry maturing, there are also specialist influencer marketing talent agencies focusing on supporting and managing brand collaborations on behalf of influencers around the world.
---
14 of the Leading Influencer Talent Agencies: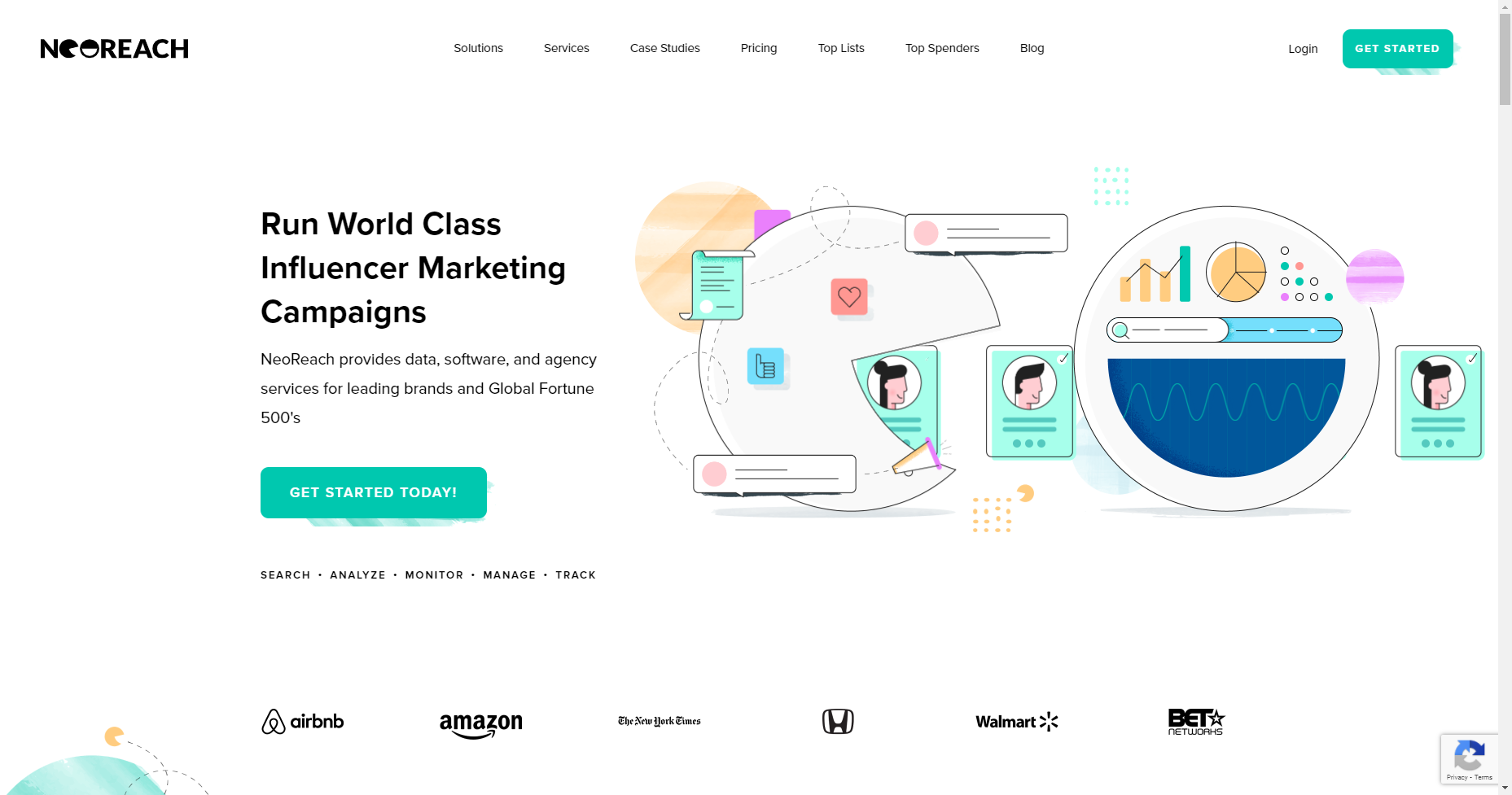 Influencers can work with Neoreach to connect with brands and sponsored projects. The agency supports individual creators who strive to grow and strengthen the communities they've worked so hard to create. Their global community comprises content creators from almost every genre, interest, and background you could imagine, from fitness to food art.
If you believe you are a creator, you begin the process by contacting Neoreach and filling in their application form. As part of that, you indicate your leading platforms, selecting from Facebook, Instagram, Snapchat, Twitter, YouTube, TikTok, Twitch, a blog/website, or a podcast. A member of Neoreach's team will then reach out to you, introducing the agency and planning for your next steps.
In time they will send you an email when they match you to a campaign. This includes an offer and instructions on how to move forward. Payment depends on various factors, including the social media platform, your follower size, your engagement rate, your audience demographic, and the advertiser's requests.
---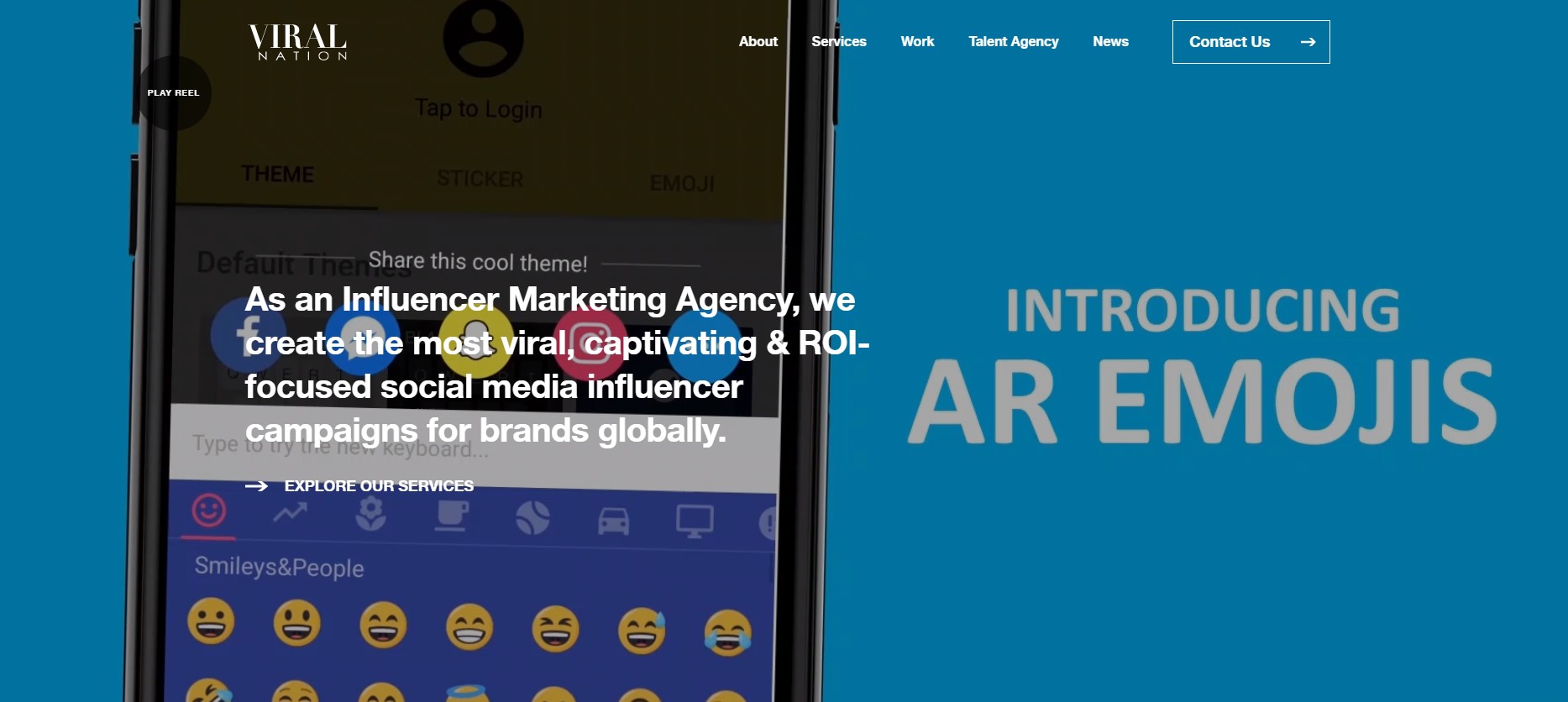 Viral Nation also acts as both an influencer marketing agency and an influencer talent agency. They consider themselves the world's largest influencer talent agency, professionally securing brand and endorsement deals for social media's top influencers. They help their influencers develop their business while they focus on creating the best possible content. They negotiate contracts, seek out new brand opportunities, produce merchandise, and expand their influencers' reach offline through traditional media opportunities such speaking engagements, event appearances, content licensing, casting calls, and new media opportunities such as app development, digital series development, collaborations across social media platforms with other influencers, etc.
Their relationships with a vast collection of companies and brands allow them to secure the services of ideal influencers for every and any social campaign while staying at the forefront of new media content development and activation.
---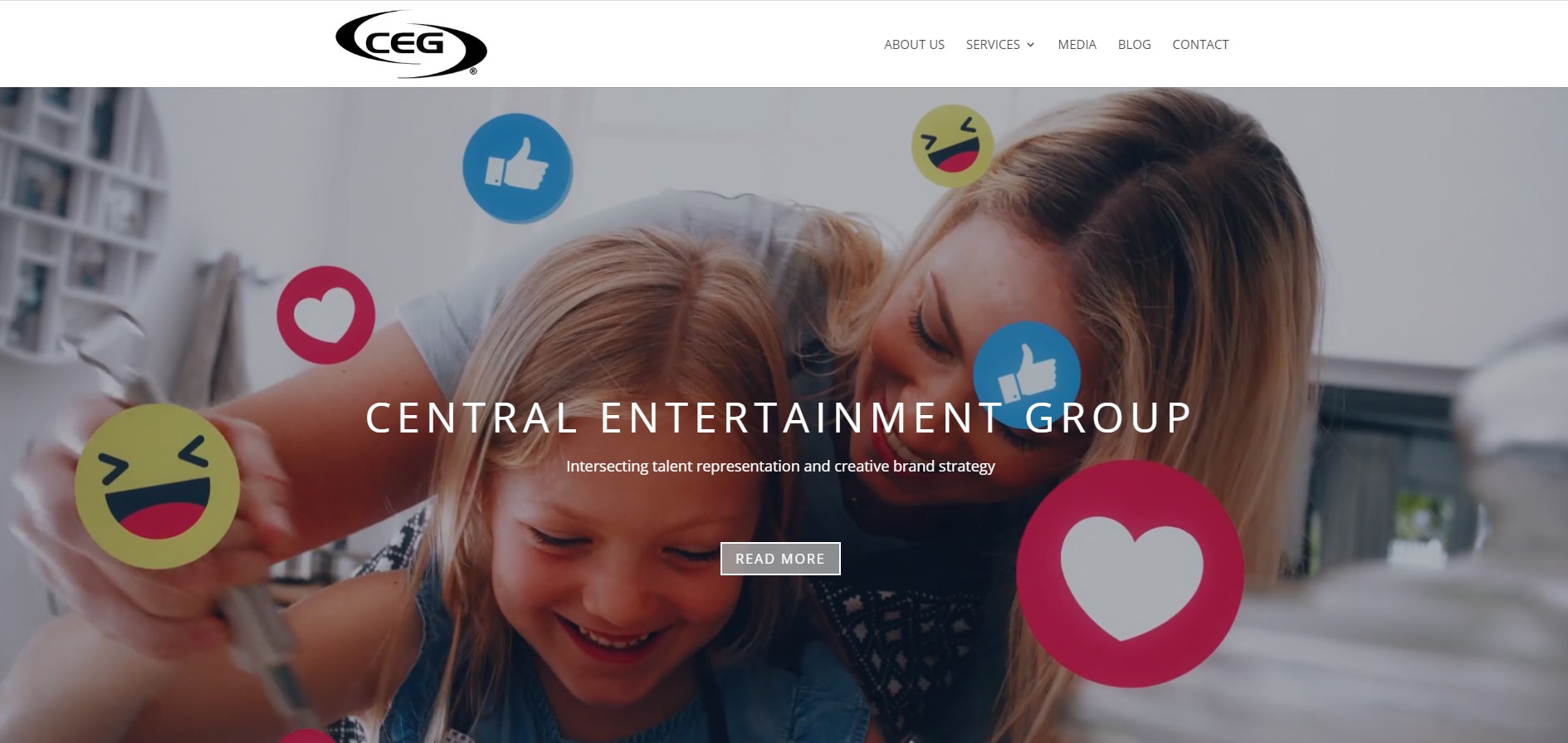 Central Entertainment Group intersects talent representation and creative brand strategy. With a diverse portfolio of clients, CEG believes they are the leader for anything "influencer," whether businesses are looking to partner with talent, or talent looking to make meaningful connections.
Their services include:
Celebrity talent representation

Executing digital marketing campaigns

Providing talent for personal appearances, live events, and music tours
They work on a personal basis to represent talent for social media partnerships, personal appearances, TV negotiations, and more. CEG's priority is guiding their talent to grow their brands and develop their platforms into careers. The company manages schedules, handles all inbound inquiries, and understands the space to maximize exposure. They implement strategies to produce engaging content that will, in turn, create follower growth and increase brand recognition.
---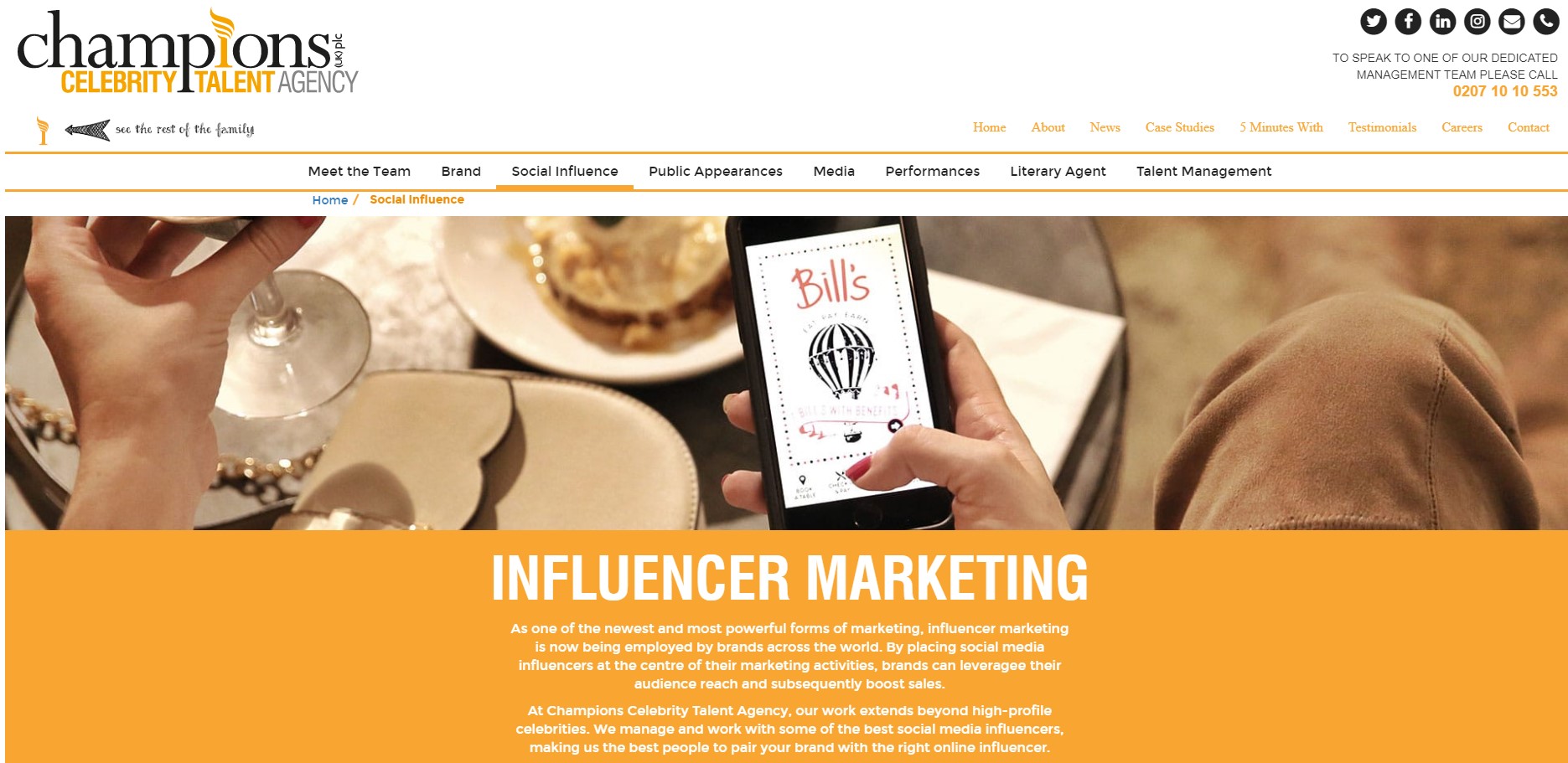 Champions Celebrity Talent Agency believes that by placing social media influencers at the center of their marketing activities, brands can leverage their audience reach and subsequently boost sales. 
Their work extends beyond high-profile celebrities. They manage and work with some of the best social media influencers, making them ideal to pair your brand with the right online influencer.
Champions Celebrity Talent Agency is a celebrity talent management agency with a difference. For over 30 years, they have worked with top celebrity talent and created powerful partnerships with some of the UK's biggest brands. As a result, they have established themselves among the UK talent management agency elite.
---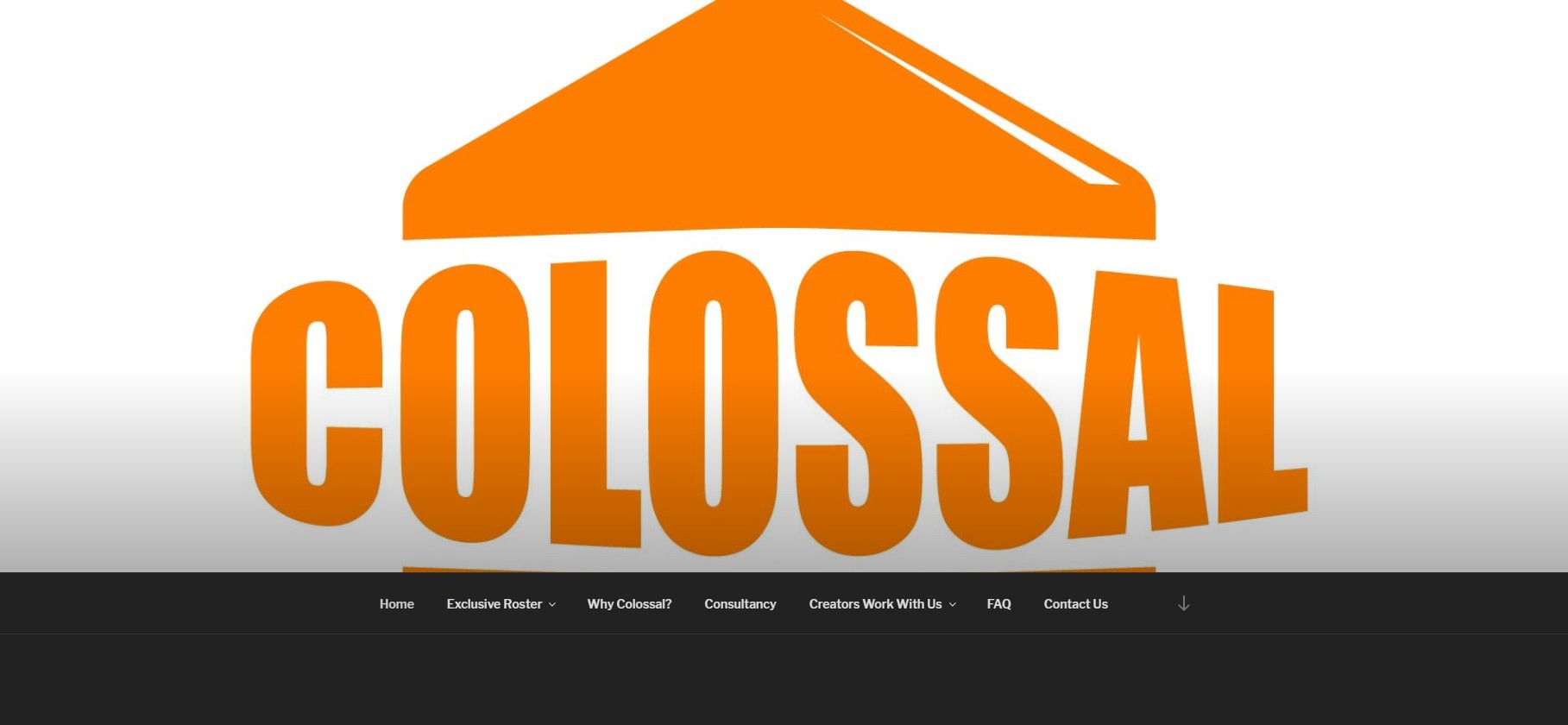 Colossal Influence is a full-service influencer marketing agency and talent agency offering management to some of the most gifted UK social creators alongside an award-nominated consultancy service for brands and PR firms alike.
Colossal Influence is led by an influencer with a background in business and finance. The agency handpicks its creators. They were fans of these influencers before working with them. Colossal Influence not only understands their influencers' content in-depth, but also where they flourish and their key demographics.
Colossal Influence has decided to take on a much smaller influencer roster on an exclusive basis for close personal management. They have worked with over 200 brands and over 50 creators since officially forming in 2016.
---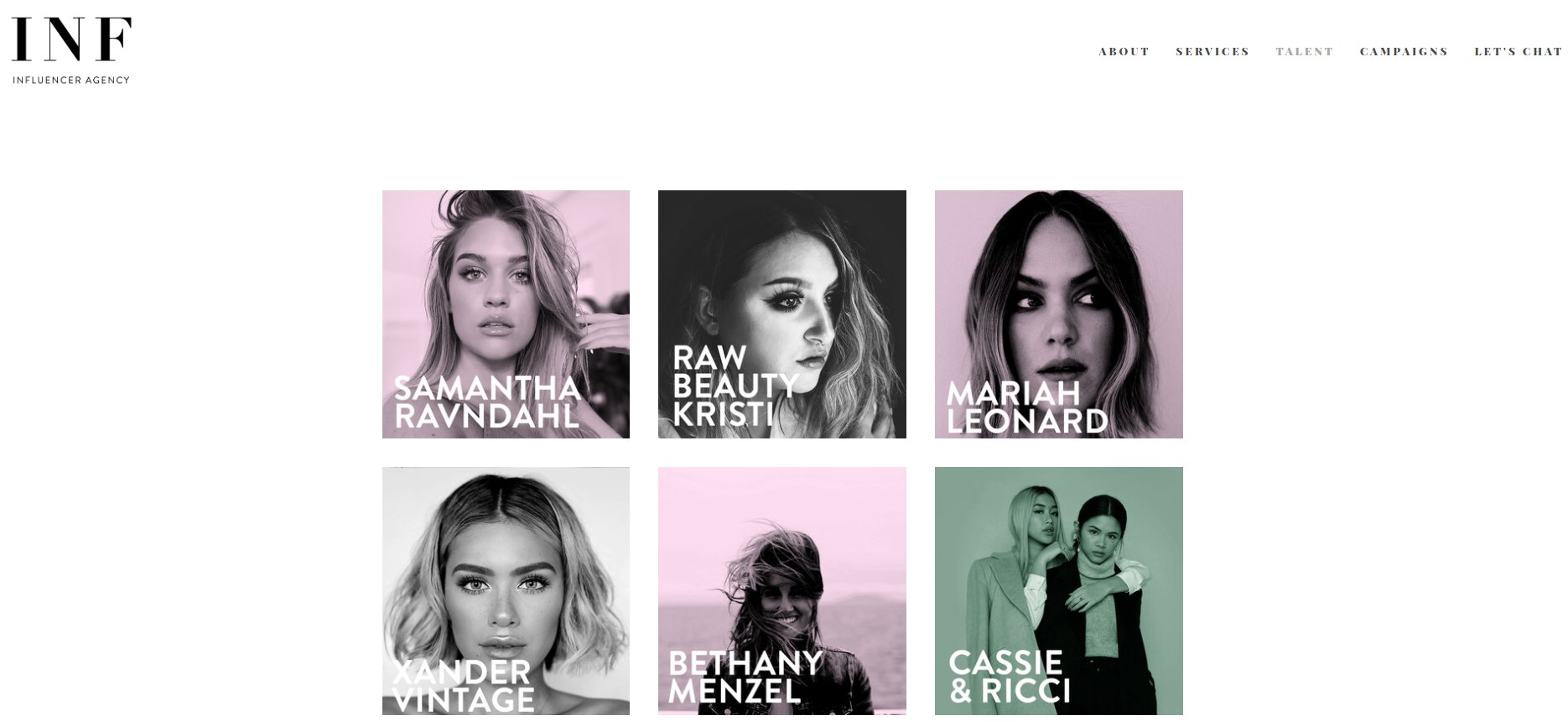 INF Influencer Agency is a talent agency dedicated to casting and managing digital influencers. INF Influencer Agency partners with A&F Music, one of North America's preeminent music management groups. With over 45 years in the entertainment business, A&F Music provides a wealth of experience and expertise in artist representation, talent management, event services, and corporate consulting.
INF exclusively manages a roster of top online personalities in the beauty, fashion, lifestyle, home, parenting, wellness, and travel spaces. They also work closely with brands and agencies to cast and manage talent for global Influencer programs.
---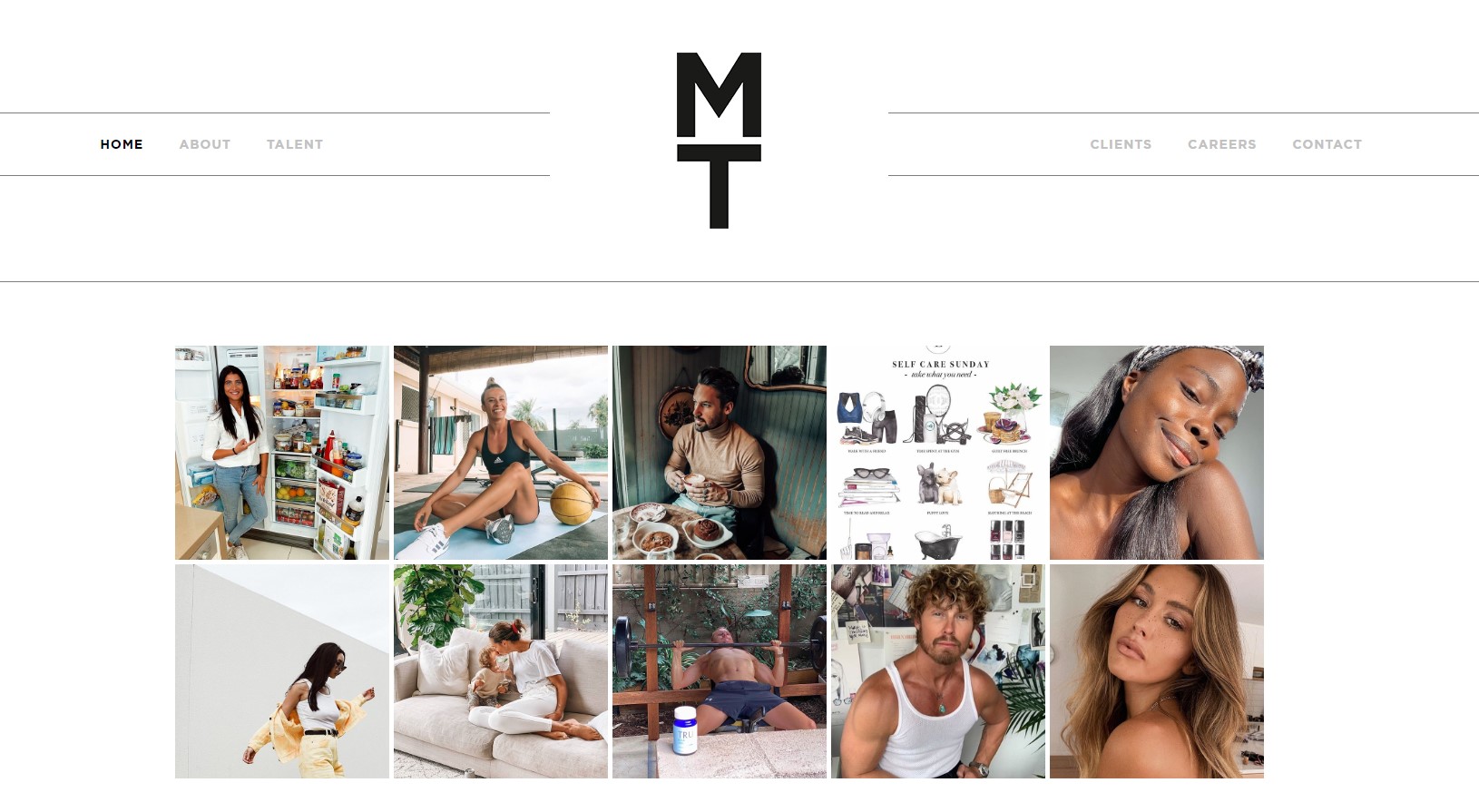 The Ministry of Talent is a global creative talent management group that specializes in digital influencers. Their roster covers influencers across the spectrum from fashion, beauty, travel, design, and photography to parenting, interiors, nutrition, food styling, illustration, wellbeing, fitness, and more.
The Ministry of Talent specializes in connecting brands with the perfect influencers to share their story, showcase their offering in unforgettable ways, and to ensure they're the most talked about and desired.
The agency represents some of Australia's leading digital influencers and creative talent. These are the people that drive trends, create conversations, and lead the way in creative innovation. From bloggers, designers, illustrators, and fitness professionals, to nutritionists, interior design experts, inspirational speakers, social media celebrities and mini influencers, The Ministry of Talent hand selects the very best talent with targeted reach, engagement and creative flair.
---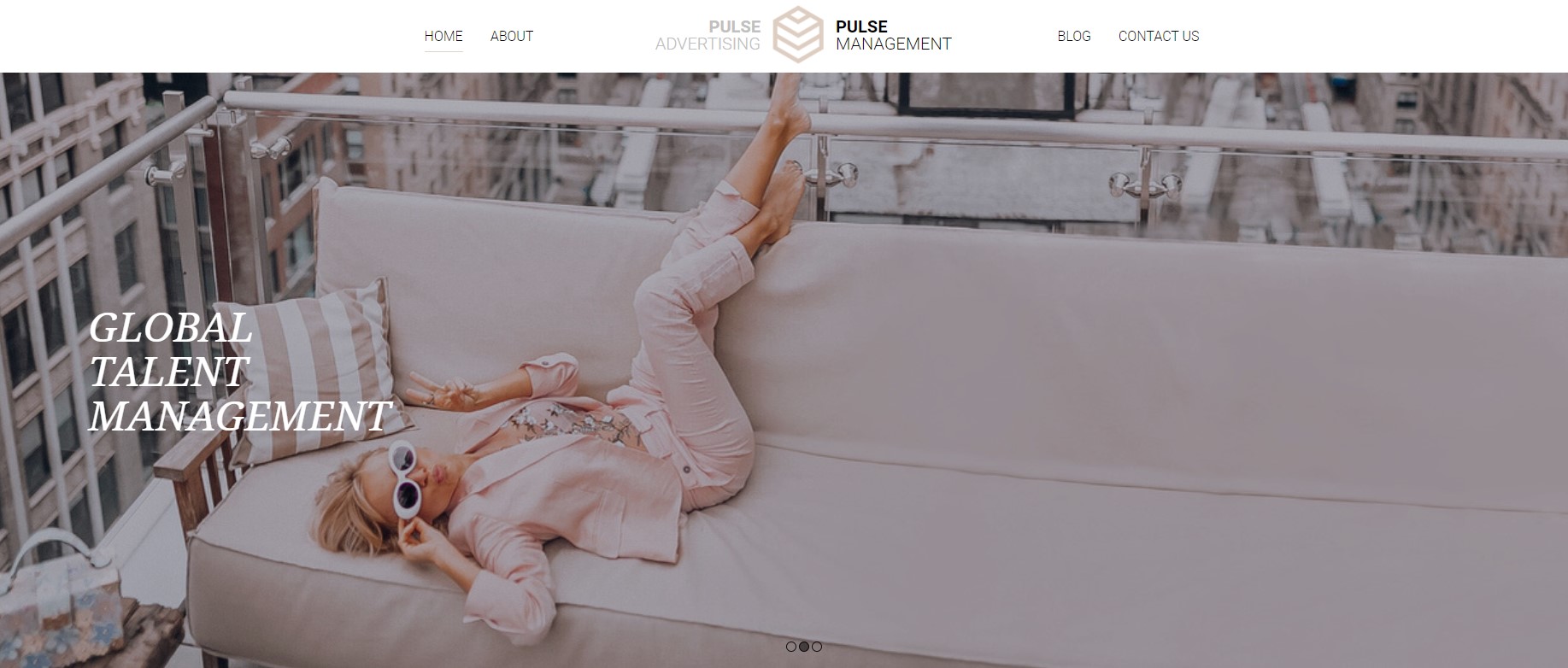 Pulse Talent Management is a curated collective of some of the world's most unique and powerful social media influencers. They provide content creators with the platform they need to focus on what matters most to them: telling their story and taking their career to the next level. Their dedicated management team implements a 360-approach ranging from strategic guidance, long and short-term brand partnership facilitation, product co-creations, events all the way to building talent-owned products and services therein establishing and growing the content creator's personal brand.
---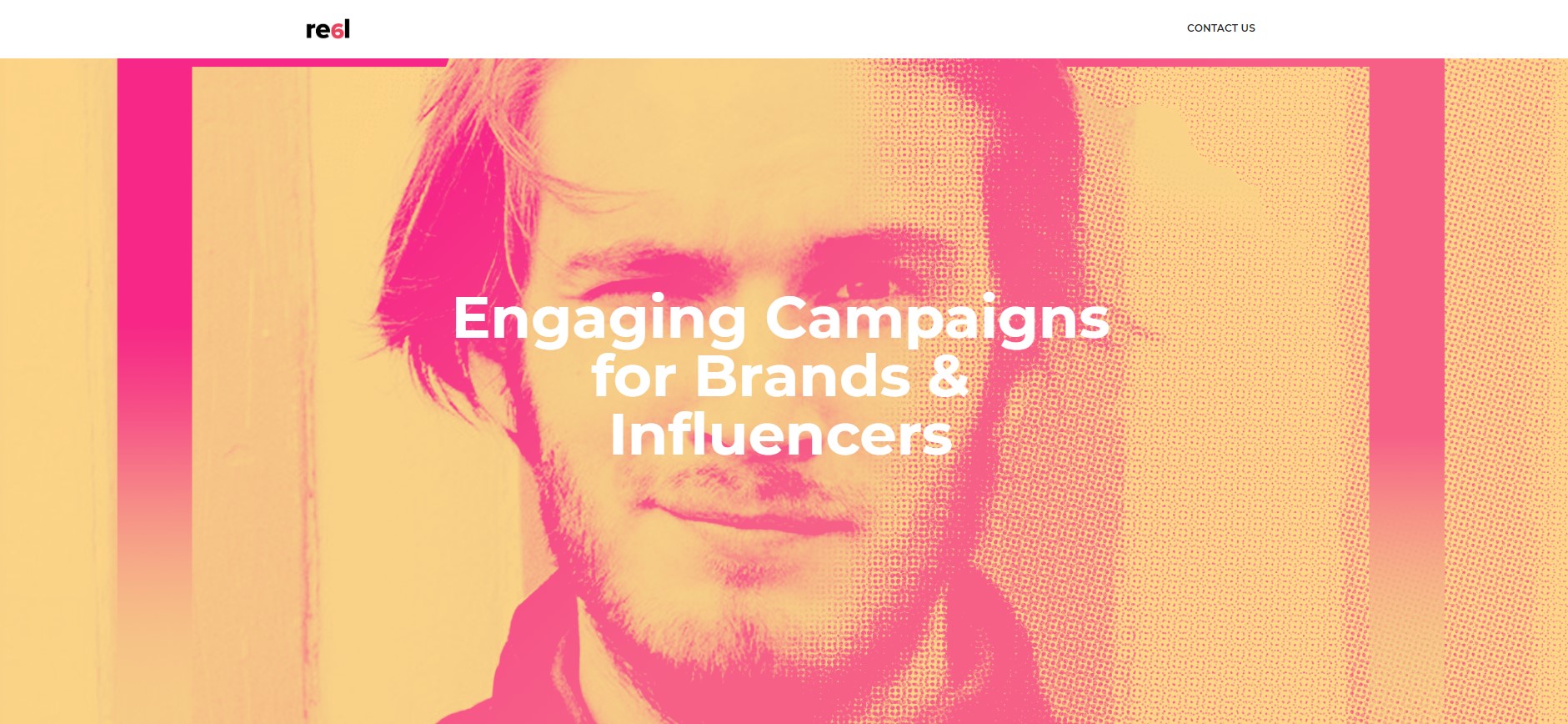 Re6l (ReelSix) is a global influencer media and e-commerce company lovingly crafted in Toronto. They represent a small but mighty group of YouTubers, helping them develop their in-video brand-sponsored campaigns and brand partner relationships. They also help them power their owned and operated eCommerce brands.
Undoubtedly the most famous of Re6l's clients is PewDiePie.
They believe in a world where passionate, committed, and visionary Creators are happy and prosperous doing what they love. 
---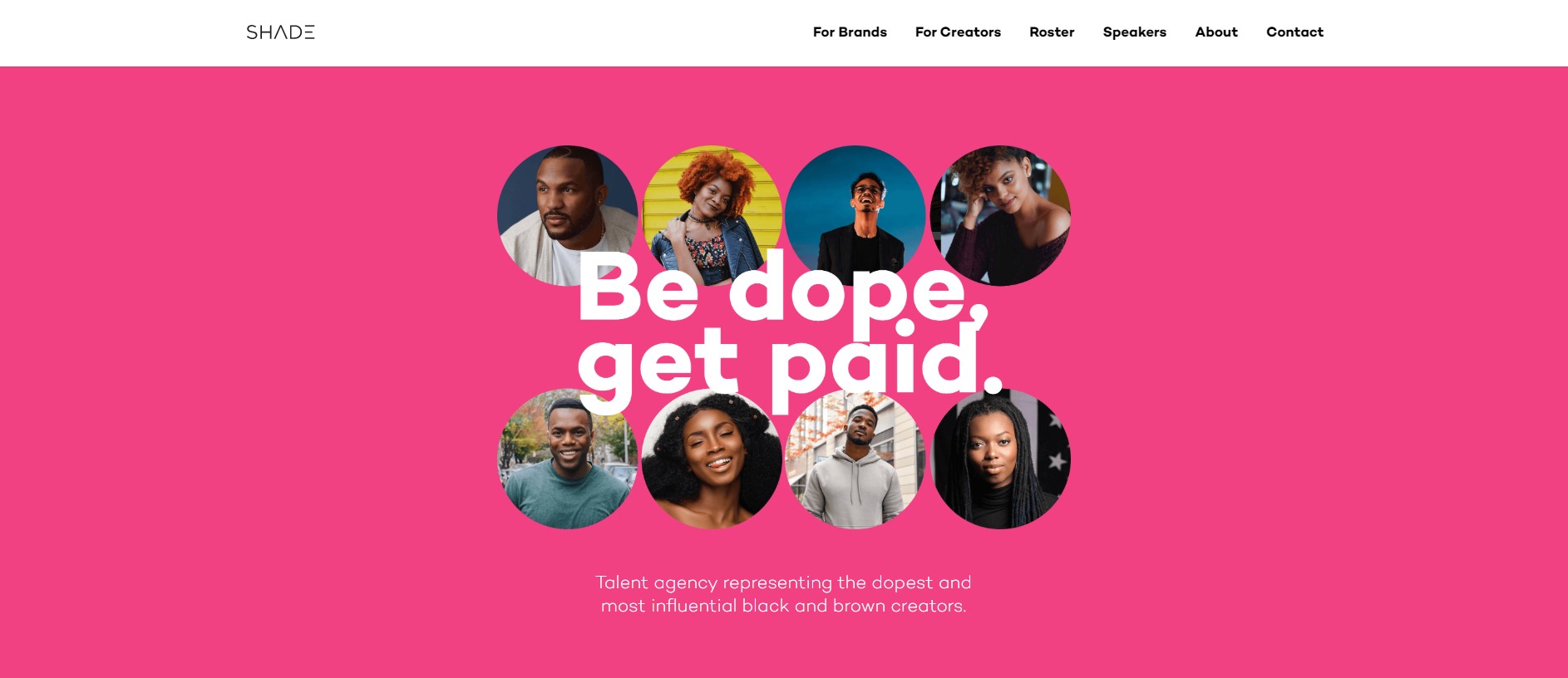 Shade represents the "dopest" and most influential black and brown creators. They help creators of color make a living from their talent and influence. 
The talent management agency's sole mission is to help black and brown creators become self-employed while doing what they love. They help you build your personal brand and pitch you to companies for paid collaborations.
They offer two ways that influencers can work with them:
Representation – Like a traditional talent agency, they pitch you for new opportunities while negotiating your incoming deals. They also provide support as you continue building your brand.

Management – Everyone starts with representation; however, as your brand and influence continue to grow, it may be time for Shade's digital management team to step in to help you level up.
---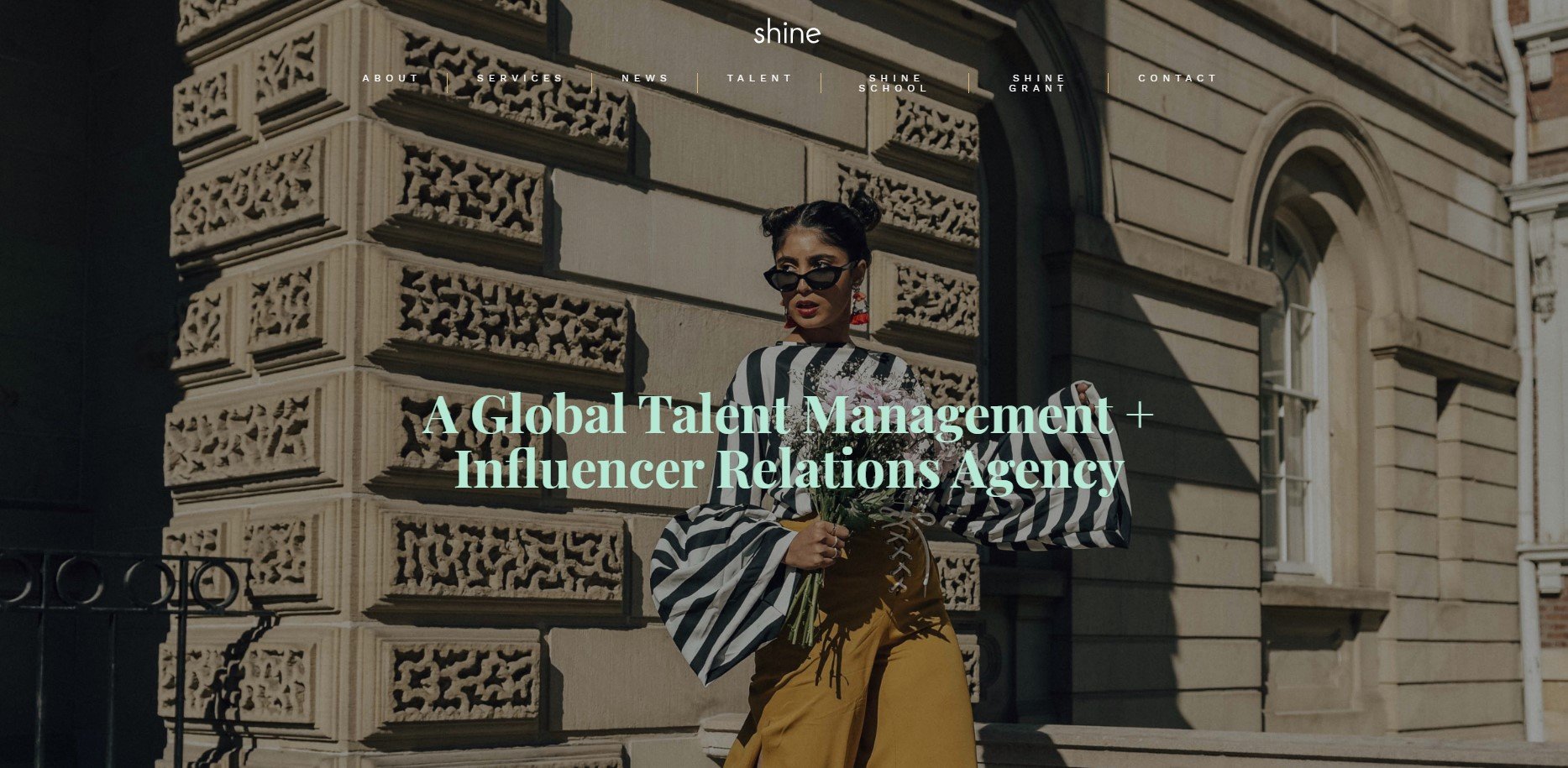 Shine is a global talent management and influencer relations agency. They stress they are not a database system but a person-to-person service. They deliver the intangible expertise and talent vetting that only a human eye can provide.
Clients of Shine have access to both their internal network of exclusive talent and their external network of global talent. Their network is strong, consisting of celebrities, athletes, and social talent. They believe their reputation allows talent to trust them, providing clients with inside information and more competitive programming.
---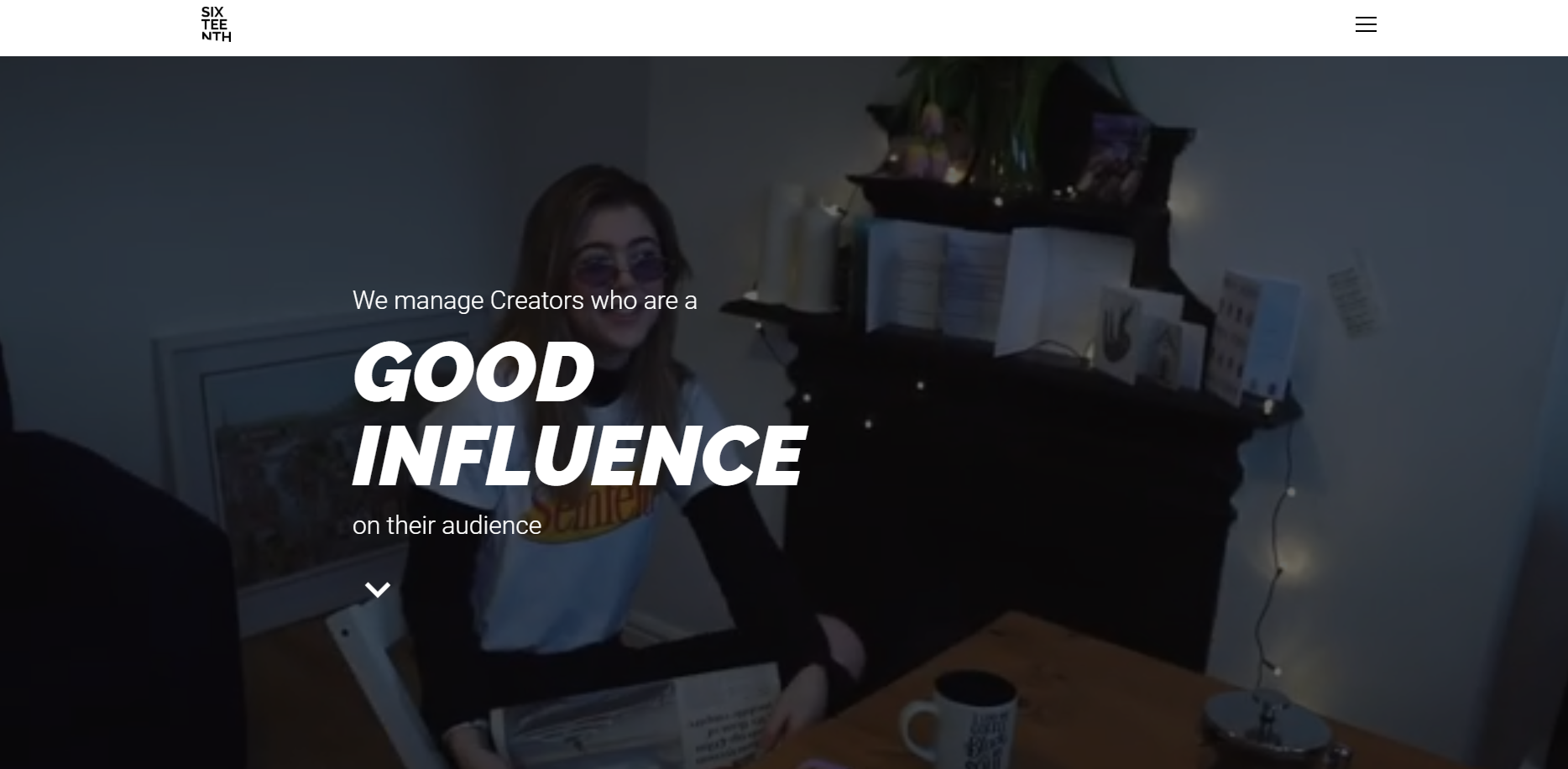 Sixteenth manages creators who are a good influence on their audience. Their mission is to change the way the world sees influencers, promoting a perception of them as creatives, campaigners, community leaders, and change-makers.
The agency procures and produces partnerships for its talent with the best, most respected, and most relevant brands in their category. Their partners span industries, including technology, fashion, beauty, fitness, food, and anything else that will complement their talents' personal brands and bring value to their audiences.
---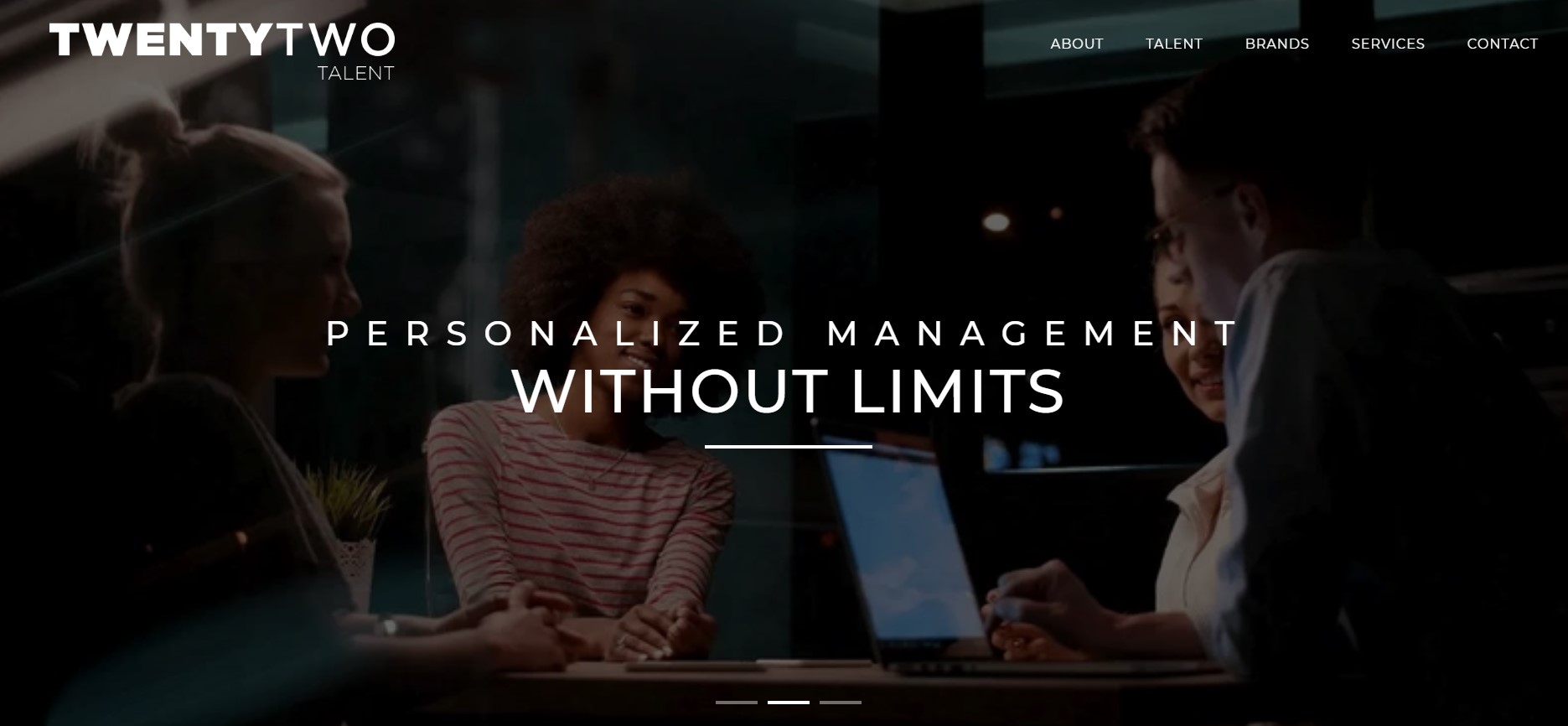 TwentyTwo talent is a leading social media and influencer management agency based in the UK. The agency enables brands to form close partnerships with powerful influencers to engage with an extensive global target audience.
They work closely with brands and influencers to cultivate and implement innovative marketing strategies. 
TwentyTwo exclusively manages handpicked leading influencers to help deliver the perfect marketing campaign for their leading brands. They network with brands on their influencers' behalf and create campaigns that work with the influencers' niche and follower base.
---

A3 Artists Agency considers themselves fierce artist advocates, driven by results. They are based in Los Angeles, New York, and London. Their one-on-one approach is tailored to each client's needs and designed to help them grow personally and professionally
They have been a talent agency for more than 40 years. They have earned a reputation and garnered access to all the major players in the industry. With a new approach, they work with their clients across all their departments to maximize their brands, exposure, and income from all possible sources.
Obviously, A3 Artists Agency pre-dates influencer marketing. They represent talent from all sectors. However, they recognize that their industry is in a period of transition. Traditional fades and digital takes over. Celebrity gives way to influencer. And engagement is everything. They work with top brands to reach millions of consumers through digital, linear, and nonlinear distribution channels. Utilizing the breadth of the A3 network, many of their digital clients cross over into film, TV, commercials, literature, books, branding, and licensing.
---
Frequently Asked Questions
Do influencers use talent agents?
Influencers use talent agents to further connect them with different brands, partnerships, and opportunities. The agents that work with influencers will help introduce influencers to different brands, negotiate partnerships and deals on their behalf, and work to manage costs, creative controls, contracts, and more.
What do influencer agencies do?
An increasing number of influencers now work with influencer talent agencies to help them find the best deals for them and their audiences. Influencer talent agencies have a number of responsibilities, including finding influencers, vetting influencers, establishing publishing schedules and publishing guidelines, negotiating rates and contracts, reviewing content, gathering analytics, and more.
How much do influencer agents make?
Influencer talent agents will get paid anywhere from $1,000 to $20,000 a month for their services, depending on the scope of the work and the level of the influencer. Every agency has different fees.
How many followers do you need to be an influencer?
You do not need a specific amount of followers to be an influencer. Micro-influencers have around 100,000 followers, though micro-influencers many times have less than 100,000 followers, though they have a strong specialty in a certain niche. They also normally have big interactions with their followers. Bigger-time influencers can have hundreds of thousands of followers, if not more.