Live video streaming is prevalent nowadays. Gamers flock to Twitch, YouTube Live, and Mixer in their droves. TikTok live streaming has been a popular feature of that platform since the days of Live.ly on Musical.ly. Facebook Live has increased interest, and now Instagram Live is also growing in popularity.
Most people know about the success of Instagram Stories. Many people and firms use it daily. Instagram Live is not yet as well known, but as internet speeds increase, more and more people happily livestream with ease.
Firms are rapidly discovering that Instagram Live adds a new dimension to their business marketing. Sure, you need confidence to perform live, but your audience is usually relatively forgiving, as long as they can perceive that they are gaining value from your broadcast.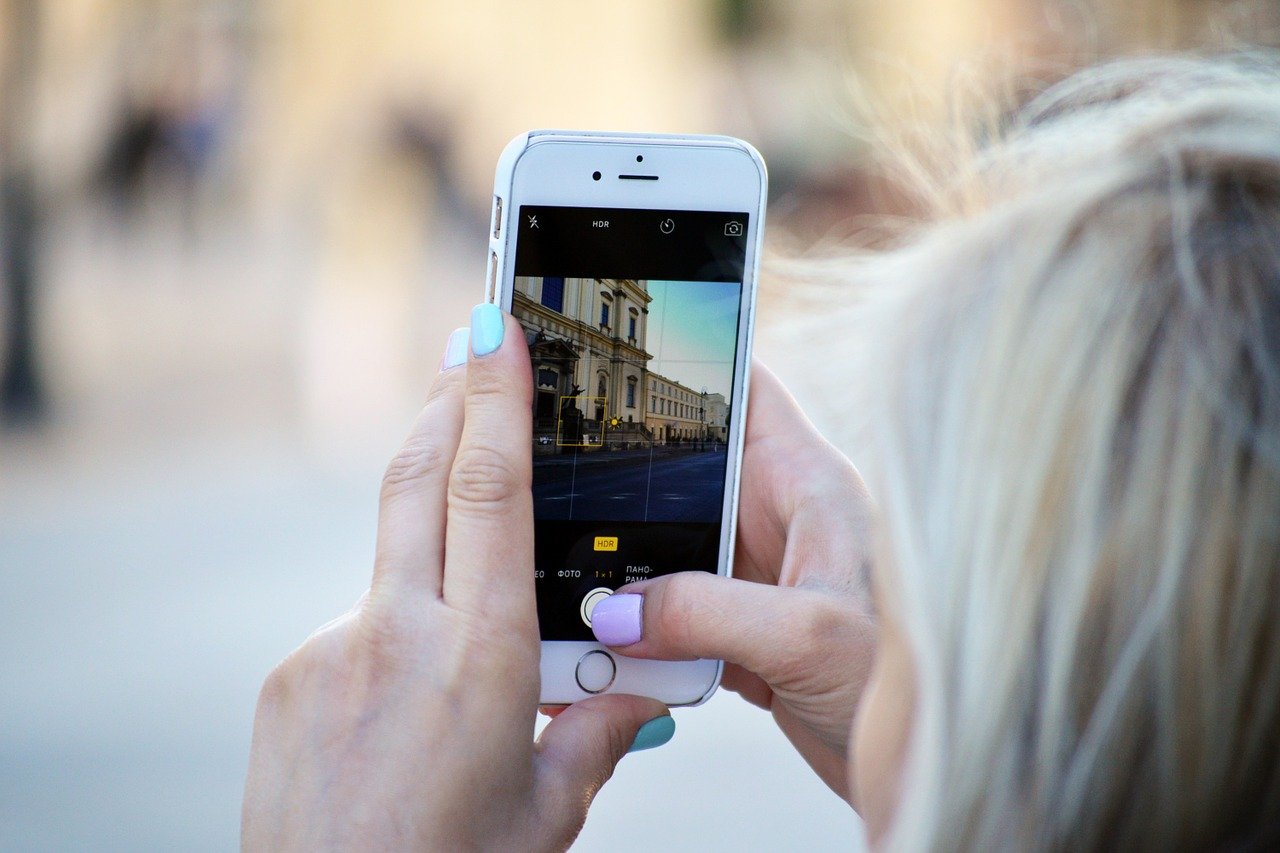 Instagram Live appears in the Stories section of your followers' Instagram app – so you can avoid the vagaries of the algorithm pushing your live feed out of view. Indeed one of Instagram Live's most significant advantages is that live streams appear first in each potential viewer's Stories section. You are guaranteed access to the best real estate on Instagram.
But you have to be prepared. You don't want your live stream to be derailed by a stagestruck presenter who dries with long pauses. And it helps if they know what to say, so they don't damage your brand with an off-the-cuff comment that doesn't fit your brand's image or values.
Why Should You Use Instagram Live?
Instagram is rapidly becoming the social "go to" place for many people online. It now has over 1 billion monthly active users and is well on its way to snaring a second billion. It is beloved by the young, and more often now by the "not quite so young."
If your potential customers are likely to be on Instagram, then it makes tremendous marketing success for you to broadcast your message to them on that platform.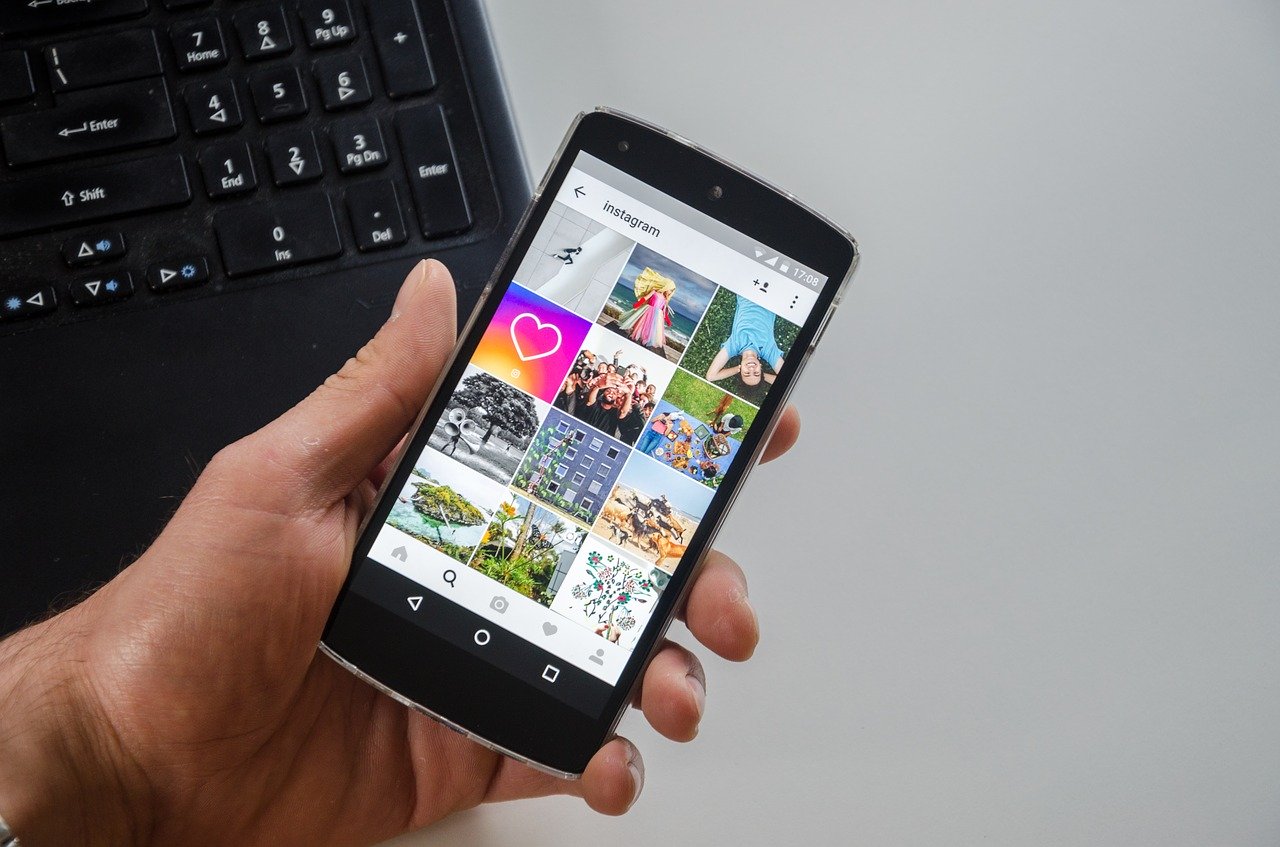 Why would you consider making a live broadcast? Because Instagram Live gives you the ultimate position on Instagram. You will be visible to every follower who opens his or her Instagram app during the time of your broadcast. You can't match that with any regular Instagram post, even those featuring pre-recorded video clips. And your live shows can be much longer and in-depth than the short video hiccups you can include in regular Instagram posts, or the slightly longer clips permitted in Stories. You can't even gain this visibility with your YouTube videos unless you operate a genuine superstar channel on that platform.
Also, those of your followers who haven't turned off their Instagram Live notifications will receive a reminder message when you begin streaming. This little nag helps increase your exposure even further.
When you've finished your live broadcast, you can keep your video posted as an Instagram Story (still in that separate section, and highly visible) for the next 24 hours.
---
Steps for Using Instagram Live for Marketing:
---
---
Set Goals for Your Instagram Live Broadcasting
There is little more cringe-worthy than sitting through an unplanned aimless live video, with the presenter lurching from one minute to the next. If you want to get the most from your Instagram Live videos, you need to have a defined reason why you are doing them.
You need both an overarching goal for the entire video series, as well as specific purposes for individual episodes.
You need all your goals to align. Each episode needs to be part of the series as a whole, and your live stream needs to be part of your organizations' overarching marketing strategy.
Once you know the general purpose of your video series, you should set aside time at regular intervals to map out how you intend to proceed on an episode by episode basis. That makes it much easier to build a unified series over several streams, giving each installment a clear sub-goal.
Don't forget to include a clear Call to Action in each episode, that encourages your viewers to do something specific that works towards that episode's goal. Ideally, you want the viewer's intended action to be able to be measured by some analytical statistics.
---
Set Your Streaming Schedule
One of the first rules of running a blog, video channel, or indeed any successful social media marketing is that you need to be consistent with your audience. They come to expect new content from you at a set time and actively look for it.
Assuming you can make your videos interesting and valuable, people will want to come back for future episodes.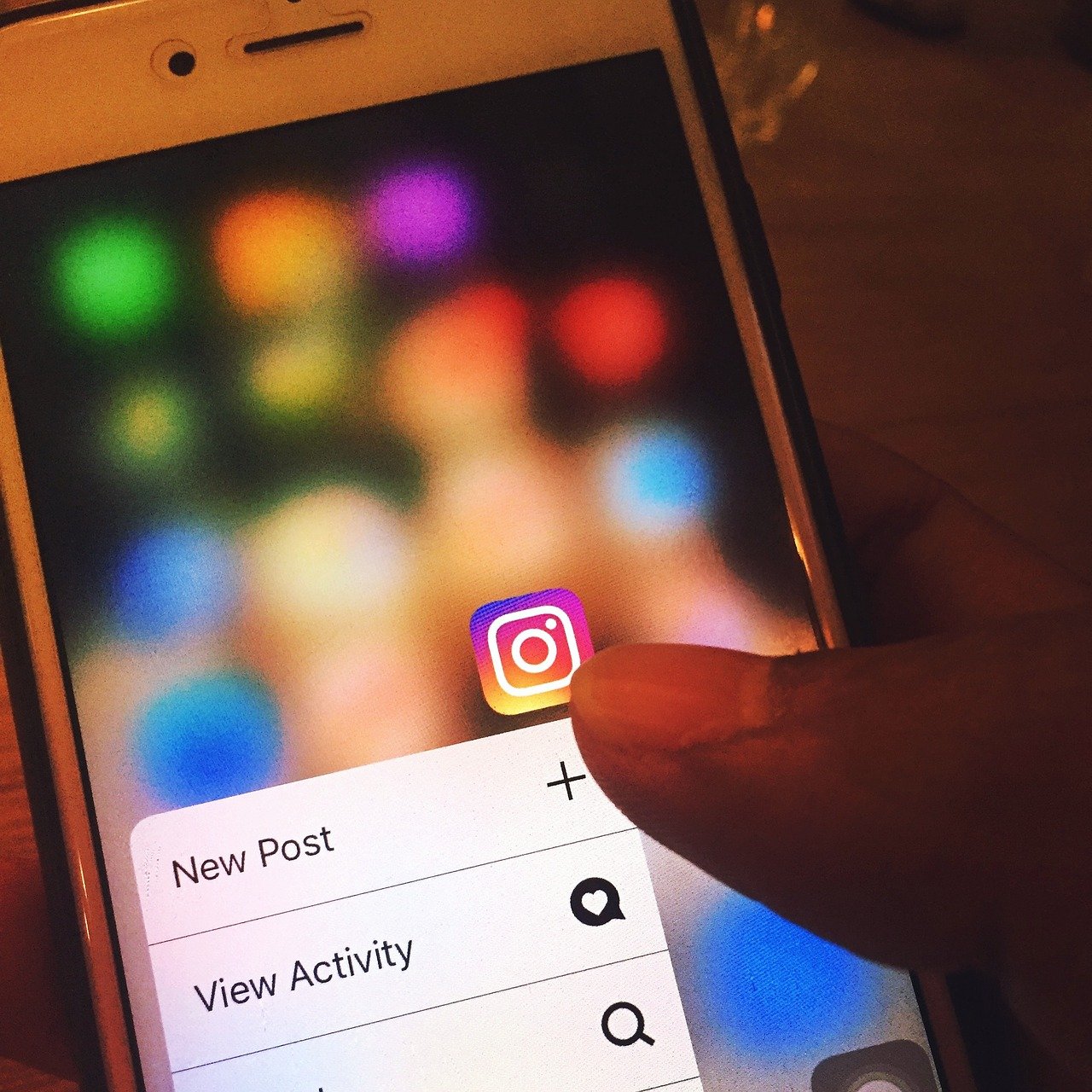 Although traditional television is on its way out, it does do some things well. One is that it schedules its live programs at set times. For example, many networks run breakfast news/lifestyle shows. They build dedicated followings who tune in each day out of habit. In some cases, these shows feature live product demonstrations ( a bit like a live infomercial), but that doesn't stop the regular audience remaining and returning for the next episode.
Therefore you must set a regular schedule for your Instagram live streams and stick to it. This makes it much easier to promote your stream as a regular not-to-be-missed event.
---
Decide the Format for Your Videos
You need to ensure that your live stream isn't just one big unscripted ramble. It needs to provide value to your viewers.
In most cases, they will prefer you to stick to a consistent format for each episode. Just as people like to know when your stream will be, they want to have some idea of what they will see when they come to your broadcast.
Some of the more common formats for live streams include:
Interviews with relevant people

– these help the presenter as they get to share the load with somebody else. It is much easier to talk to somebody, rather than just an audience in the sky. The key to successful interviews is finding a suitable interview subject. He or she needs to be somebody articulate, with a clear connection to your organization or its product, who has a point to make that will interest the audience. You have an extra advantage if that person already has an online following as he/she can promote the stream to his/her audience

Behind the scene views

– this gives the audience a sneak peek at what happens within your organization. This will interest a surprisingly large number of people, even if you consider your work ordinary and mundane. Give them a tour of your facilities. Show them how your product gets made. Introduce them to some of your team as they go about their job

K

ey benefits and features of your product

– this very much depends on the nature of your product. You want to be able to sustain a series of live videos, and some products are too simplistic for this. However, in many cases, you can use your livestreams to demonstrate to people different ways that they can use your product to help them in their everyday lives

Q &A session with your viewers

– remember that you are holding a livestream. It isn't a pre-recorded video. This gives you an excellent opportunity to answer your viewers' questions in real-time. Of course, you will need some pre-arranged questions to use as a backup should you have a quiet group of viewers for your livestream.

A product launch

– not so much for a regular slot as the others. Still, an Instagram livestream provides an excellent opportunity to introduce a new product to the marketplace. You can do lots of teaser promotions to build up your audience in anticipation of showcasing your new product to the world.
---
Promote Your Instagram Live Performances
You can't assume that people will automatically tune into your livestream. People need to first learn of its existence, and then they continuously need to be reminded of where and when each episode will play. It is no accident that you see so many on-screen promotions for live television programs on traditional TV. The same philosophy applies to your Instagram livestreams.
You need to begin by posting details on all of your other social networks, as well as in many regular Instagram posts. If you send out a regular email to a mailing list, make sure to mention your Instagram live stream in your emails.
If you use one of the social media marketing managers that allow you to block set times for certain types of posts, it is worth allocating some slots each week for promoting your Instagram livestream.
---
Prepare Before You Start Each Episode
Before each broadcast, you are going to need to get things ready for your stream. This may include setting up your "studio" for the show. With many people using a smartphone to record their video, your "studio" can be anywhere you like, although you will want to ensure that there is enough light for comfortable recording. You should use an external microphone for better sound quality, making sure that you aren't broadcasting from somewhere too noisy. You may need to be careful if you intend to show your factory at work, for example, that your speech isn't drowned out by the factory machinery.
You don't want to make your viewers feel ill with a shaky out-of-focus screen. Depending on your format, it will probably be worth investing in a small camera tripod so you can keep your camera steady during the broadcast.
You may feel you can wing each broadcast, but that does mean you risk drying up with nothing to say. Some formats require you to prepare some form of a script. At the very least, you should write down the points you intend to talk about, or the questions you wish to ask.
---
Launch Your Instagram Story Video
Technically, you record your Instagram Live video in an Instagram Story and use the in-built Instagram Story Camera. Although this is physically the same camera as any other on your phone, it uses Instagram's software, rather than your phone's native software.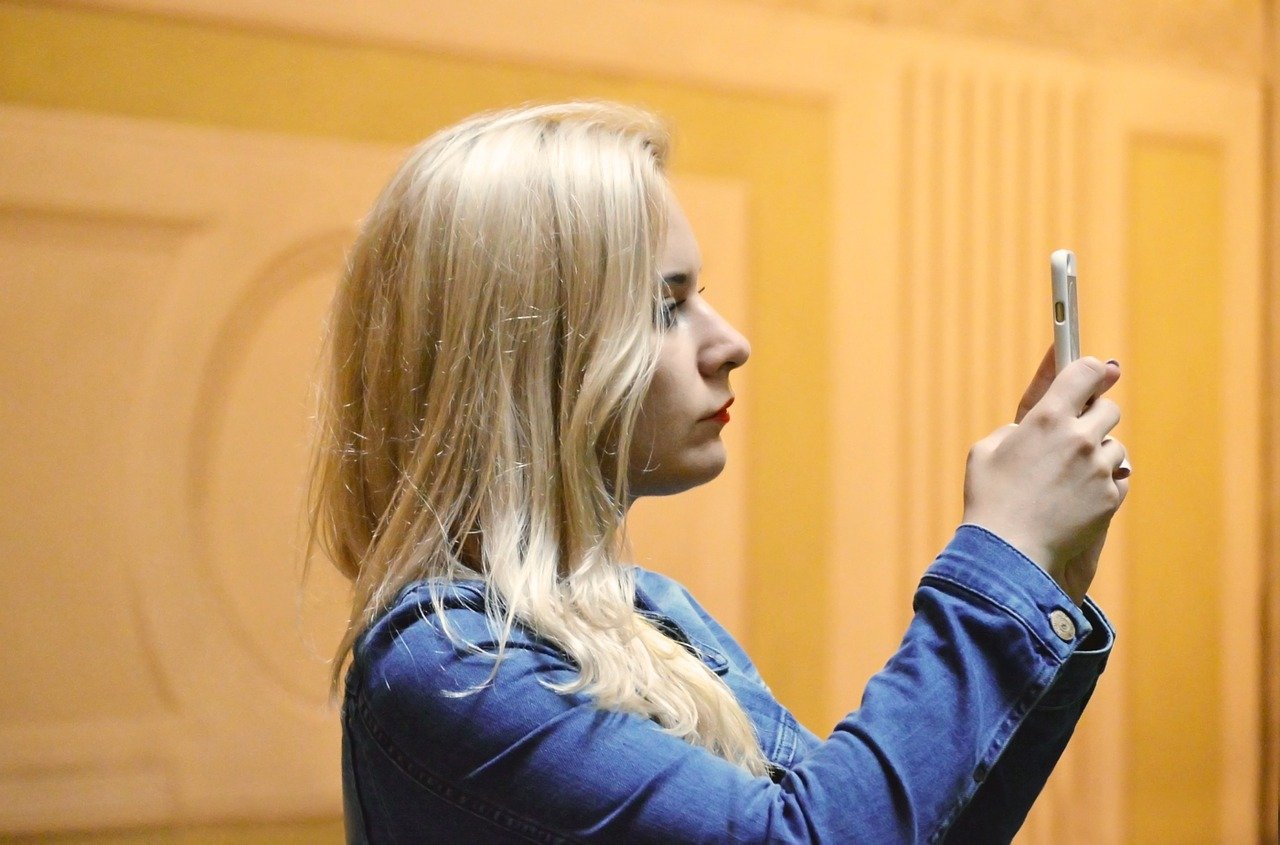 You access the camera by tapping the camera icon at the top left of your Instagram app (or by swiping right). If you haven't already made an Instagram Story, it will ask you to enable camera and microphone access.
In many ways, Stories has been Instagram's most successful feature. As a result, they have invested much energy into expanding Stories' features and capabilities. You can now share quite a few different types of content via Instagram Stories. It lists these in a sliding menu at the bottom of the screen. Scroll through until you come across LIVE.
---
Adjust Your Settings to Suit
You will want to check your settings, and possibly make a few changes before you begin your broadcast. You will notice the rotary gear Settings menu in the top left corner. You can tap on this to access the details of your settings, aka "Story Controls."
Look at each Story Control and adjust to suit. Most businesses will want to ensure that Everyone can send message replies.
In many cases, you will want to save our video to Archive (but not to your camera roll unless you have a large memory capacity).
This section also includes a useful option that automatically shares Stories (including your video once you have finished your live steam) to your Facebook business page.
---
Begin Your Broadcast
At your scheduled time, begin your live broadcast. You do this by tapping "Start Live Video" in your app. Assuming you have planned your stream, you should have a good idea of what you intend to say and show.
As a final check, make sure that you can see the word LIVE in your top-left corner. It is surprisingly easy to accidentally double-tap the "Start Live Video" button, stopping recording again without realizing it.
You can tap on the LIVE label to see how long you have been recording.
---
Vary Your Camera Views
You don't want to bore your audience. Too many videos consist of a single "talking head" with no variation in camera angles.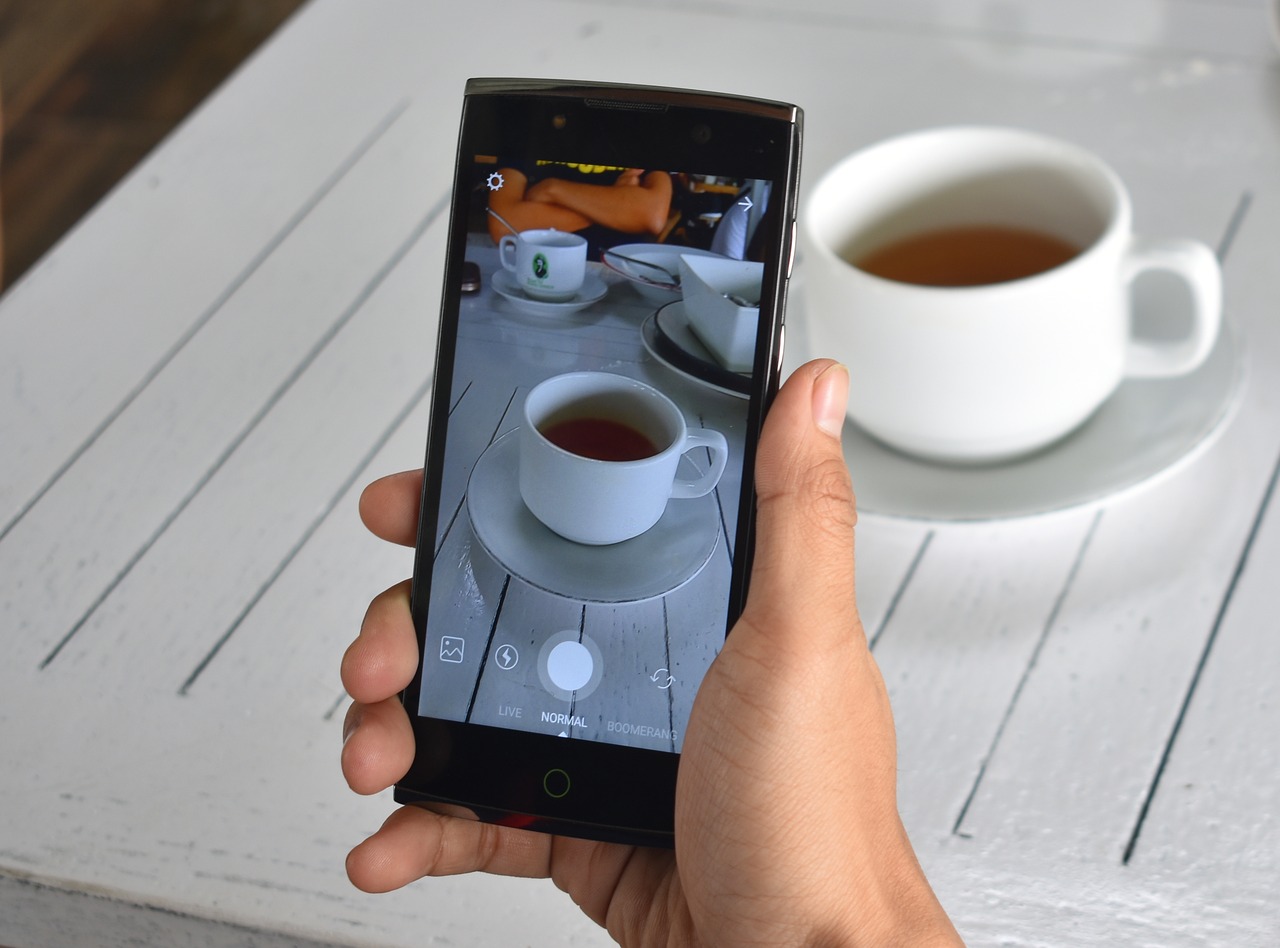 If you have the opportunity, change between the camera that faces you, and the camera that points away from you. This is particularly suitable when you show your factory or other business at work, or when you describe the benefits of your product.
---
Consider Adding Another Account to Your Broadcast
If you chose an interview format for your stream, or you work with another presenter, Instagram has added a useful feature to improve your broadcasts. This is "Go Live with a Friend." It allows both you and somebody else to appear on-screen simultaneously.
When you are ready to go live with the other account, tap the icon with two smiling faces at the bottom. This asks you who you would like to go live with, and then you tap Add. That person receives a notification telling them you want them in your live video, and if they accept, they can join you in your broadcast.
You can also use this feature in Q&A type videos. Viewers can request to join your video, and you can either accept or decline their request.
---
Take Advantage of Instagram's Filters
If you want to add some variety to your broadcasts, you can use Instagram's filters to change your look. Just don't overuse them, and take attention away from your message.
---
Interact with Your Viewers
It is important to remember that you are making a live video. This means that you should engage with your viewers. You may not want to share your screen with them, but you should at least read and react to their comments.
In reality, it can be hard for a presenter to take time out from broadcasting to read comments, so you ideally should have somebody else to help you out here.
Make sure that you address some of your commenters by name, as most people feel special if they hear their name mentioned in a live video.
---
Encourage Your Viewers to Share Your Stream
During your planning, you will have decided on a central Call to Action – some action that you want your viewers to take as a result of viewing your stream. Don't forget to emphasize that Call to Action.
Also, you need to remind your viewers that the recording of this video stream will remain on your Instagram page for the next 24 hours. Most important of all, you need to ask them to share this video on their social channels.
You might choose to share the stream with some specific people, perhaps influencers in your niche. You can achieve this by tapping on the paper airplane icon and selecting the people with whom you would like to share your Instagram Live show.
---
End Your Stream Positively
As part of your planning, you should have decided on the intended length of your livestream. As you approach that time, you need to wind down your show, ready to finish your performance.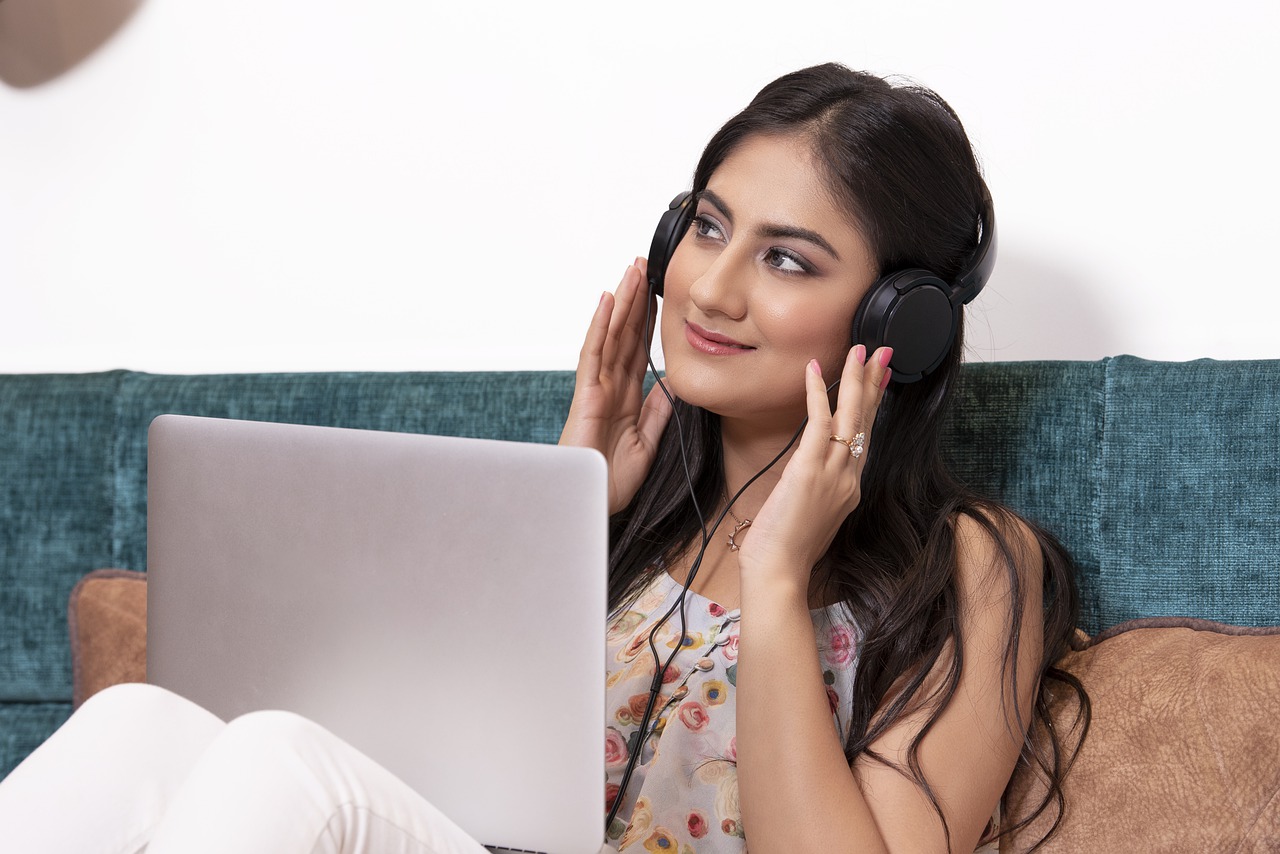 Remember, once again, to promote your Call to Action.
When you are ready to finish the broadcast, tap "End" in the top right corner of your app.
---
Save and Share Your Video
Depending on the saving selections you made in your settings, you will want to save your video to your Camera Roll (or Archive) at the end of your recording. Click the Save icon in the top right corner.
Finally, tap the "Share" button at the bottom of your screen. This turns your video into an Instagram Story, making it viewable for the next 24 hours.
If for some reason, something went wrong, and you don't want to share your video, you can instead select "Discard."
If you share your video, your followers will see it in the Story section of their Instagram app. They will see a thumbnail from your video, overlaid with the Play symbol. They also have access to the comments and likes from the live broadcast.