We've often written about influencer marketing agencies that offer services to brands, sometimes using influencers on Instagram. These influencer agencies make the life of the brands much more manageable, helping them find suitable influencers, and often managing campaigns for the brands. However, some agencies work the other way around. They act on behalf of influencers, helping them find suitable brands to represent, and helping manage the campaign from the influencer's point of view.
Not all Instagram influencers need a talent agency. Many are too small to warrant the cost and not of enough scale to interest an agency. However, once somebody gets used to being an "influencer," and gains a sizeable following, kudos, and marketability, they can benefit as much from working with an agency as a brand can.
As a result, there are now specialist Instagram talent management agencies. Some of these are traditional talent agencies that have expanded into a new niche, covering influencers, along with more conventional celebrities. Other have come from the other side, starting as influencer marketing agencies, and expanding to cater to influencers as well as brands. These agencies have discovered that by acting as an Instagram talent marketing agency, they have access to Instagram influencers, whom they can, in turn, offer to their brand customers.
---
Top Instagram Talent Management Agencies:
---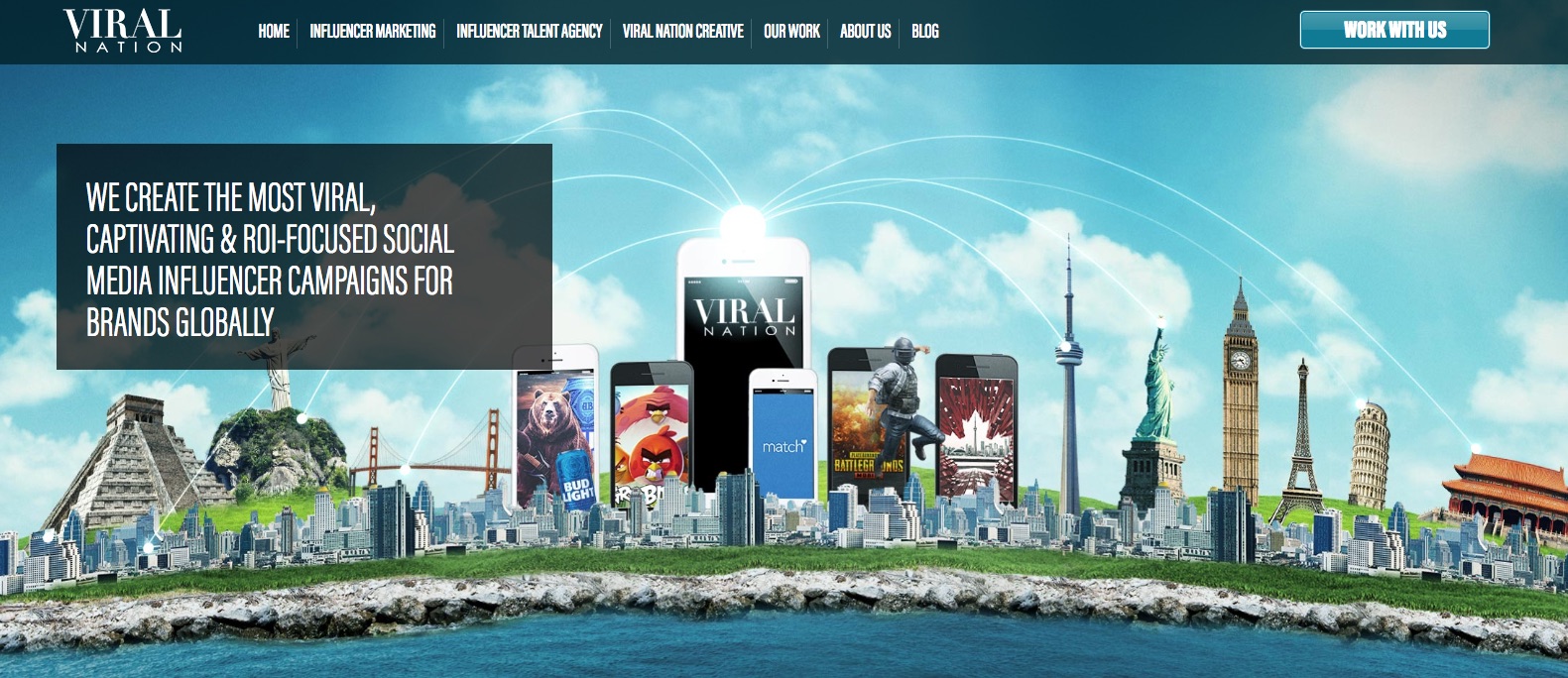 Viral Nation is one of those agencies that cover both sides of the fence. They act as both an influencer marketing agency for companies, and as a talent agency for quality influencers. They market themselves as the #1 global influencer talent agency.
They professionally represent, and secure endorsement deals for social media's top creators across YouTube, Facebook, Twitter, Snapchat, Twitch, TikTok, and of course, Instagram.
They offer influencers brand endorsements, professional representation, and legal services. They can help influencers with their branded endorsements, merchandise, ad revenue, product creation, financial and estate planning, social growth, and mentoring.
Potential clients apply to Viral Nation to see if they are marketable. If they accept them, they help them make more money than other influencers their size.

Viral Nation is a global digital and social agency group driving growth and connection through performance and innovation. ...
---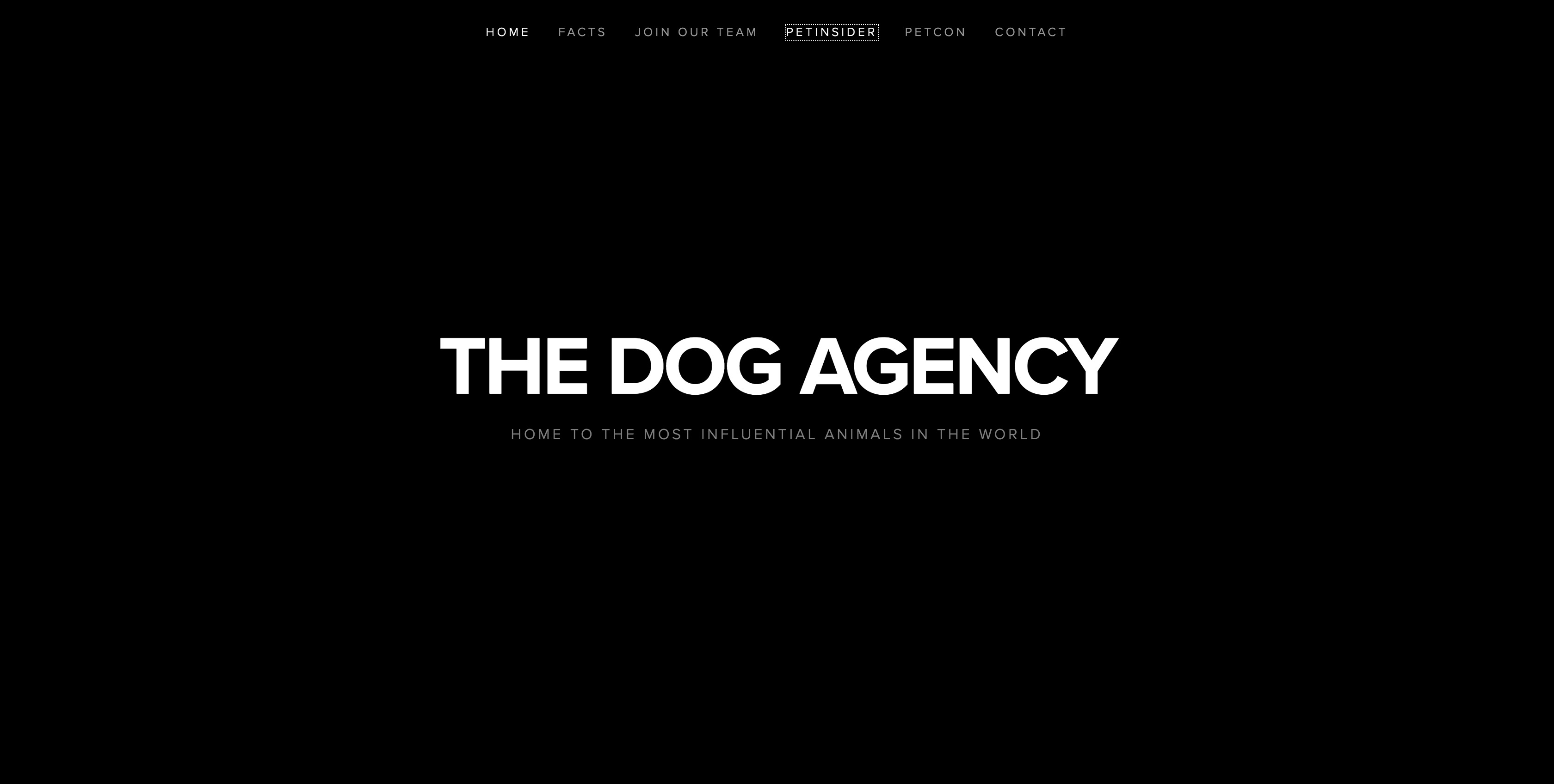 The Dog Agency is different from the other agencies listed here because its talent is of the canine variety. It claims to be agents to the most influential animals in the world. They are the first management agency to focus exclusively on pet influencers.
They have secured media opportunities for their clients in outlets such as BuzzFeed, People, The Today Show, The Wall Street Journal, The Huffington Post, Refinery29, Elite Daily, and Mashable.
They have worked with brands such as Google, Dyson, 20th Century Fox, Barneys New York, Accor Hotels, Purina, Merck, and Nikon.
They run Petcon, a "pet lover's conference centered around famous furry friends," as well as the Petinsider blog.
---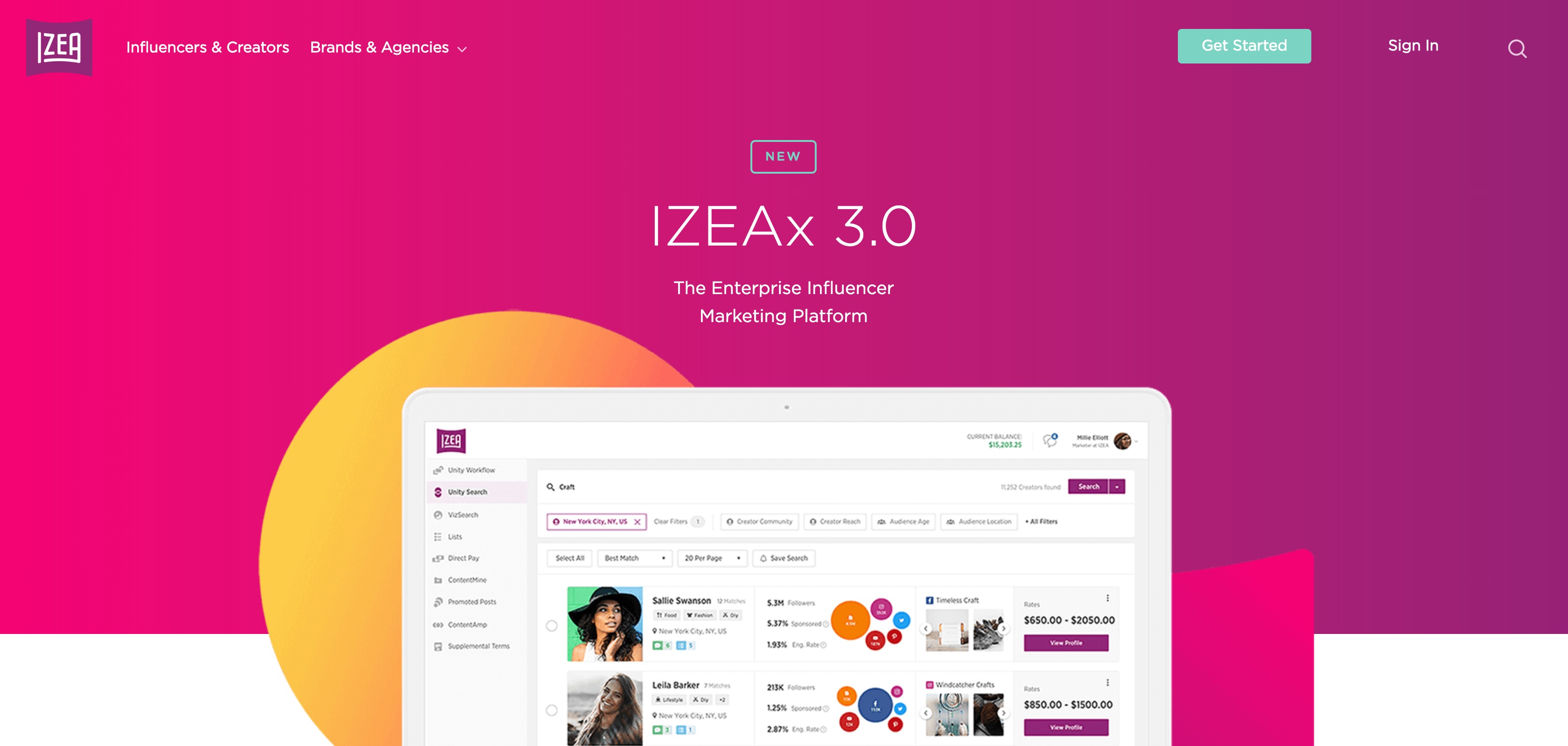 IZEA is an influencer marketing agency and platform that caters for influencers and creators, as well as brands and agencies.
It invites influencers to create a free profile and then partner with industry-leading food, fashion, beauty, and lifestyle brands. It provides opportunities for influencers to connect with brands, advertisers, and publishers for sponsorship opportunities to create and share content across the influencers' social media accounts in exchange for compensation.
IZEA also runs a creator marketplace with freelance opportunities for journalists, writers, photographers, videographers, designers, animators, musicians, and composers.
---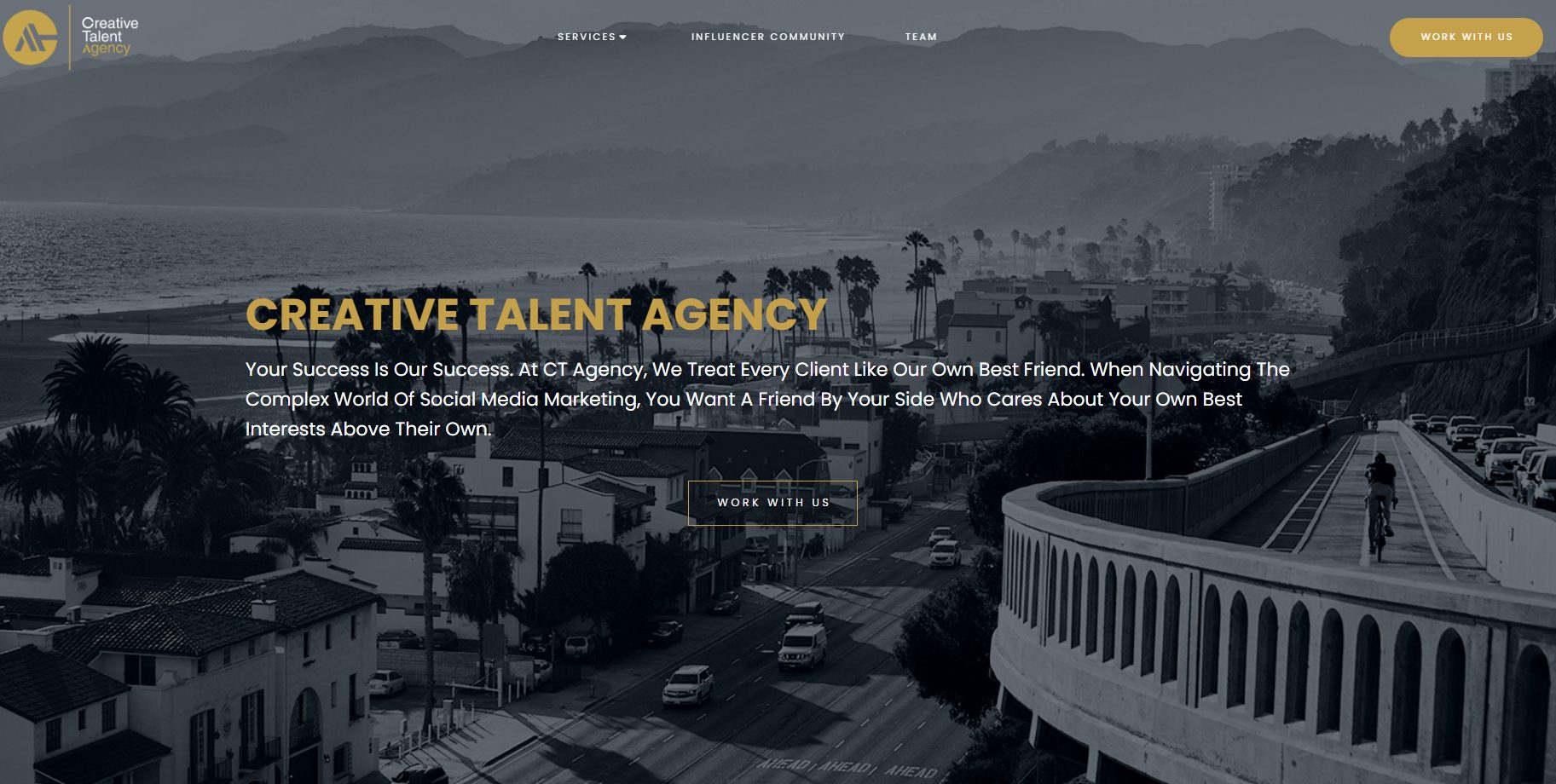 CT Agency is a team of influencers and social media marketing specialists. They also run a community for influencers who can find ways to collaborate with CT Agency's business clients to make money.
They have a dedicated talent team that does nothing but identify, recruit, manage, and – most importantly – develop a deep relationship with each one of their influencers.
Their Influencer network includes both men and women of all ages, ethnicities, geographic locations, areas of expertise, and even pets! As varied as their pool of talent may be, they are all gifted content creators who've gathered real and engaged audiences on their respective social channels.
CT Agency has teamed up with iLegendz to offer its influencers access to their Influencer programs. This includes video calls with verified influencers to learn from them and promote the recorded videos, as well as influencer educational courses to train people on the fundamentals of influence and acquire an influencer degree.
---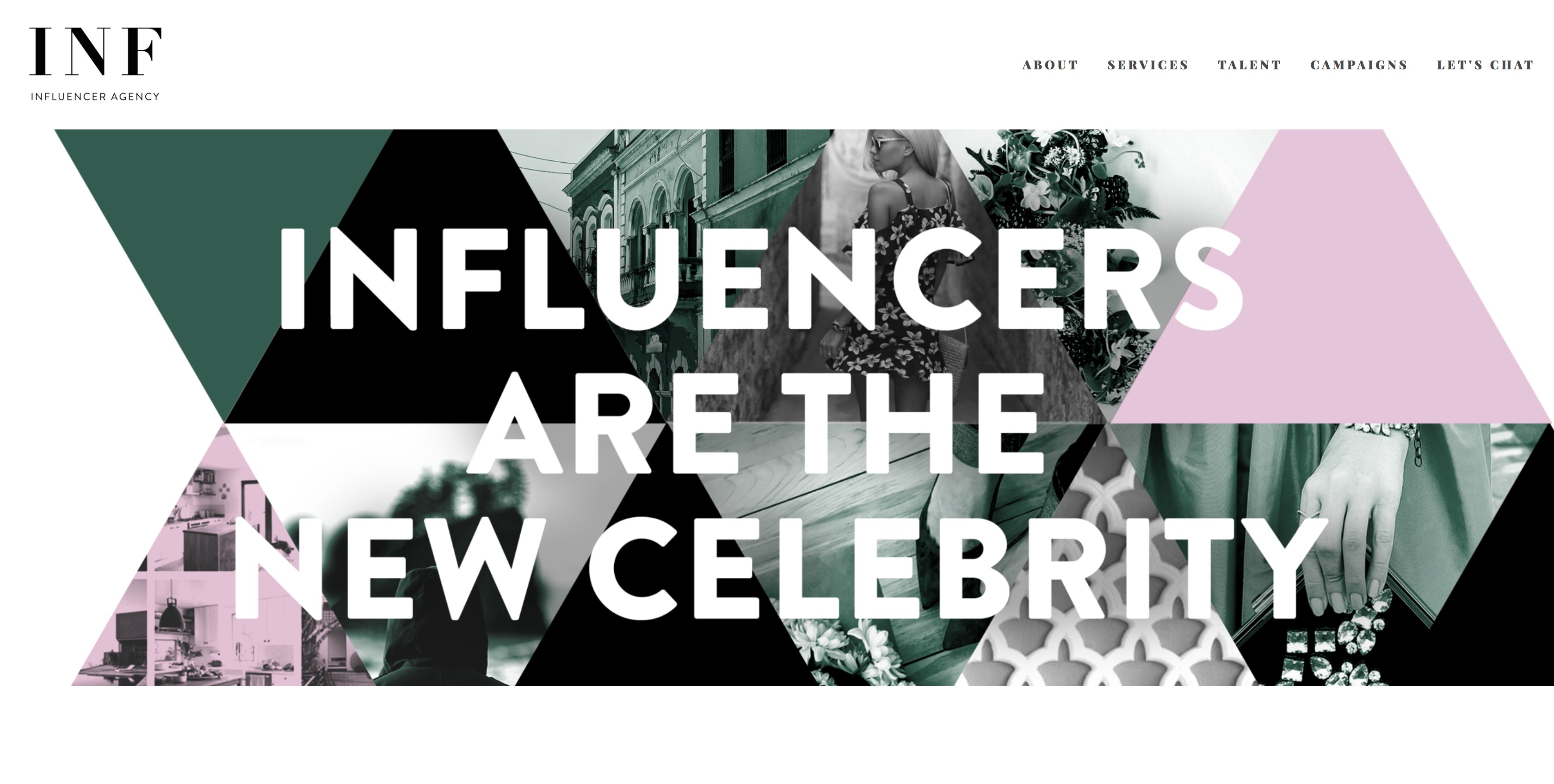 INF Influencer Agency believes that influencers are the new celebrity. They cast and manage the talent side of online campaigns and collaborations to help brands share their message through top influencers.
It believes its talent are trendsetters with some of the largest and loyal online followings in North America and beyond.
INF works in partnership with A&F Music, one of North America's preeminent music management groups with over 45 years in the entertainment business. A&F Music provides artist representation, talent management, event services, and corporate consulting.
INF exclusively manages a roster of top online personalities in the beauty, fashion, lifestyle, home, parenting, wellness, and travel spaces.
---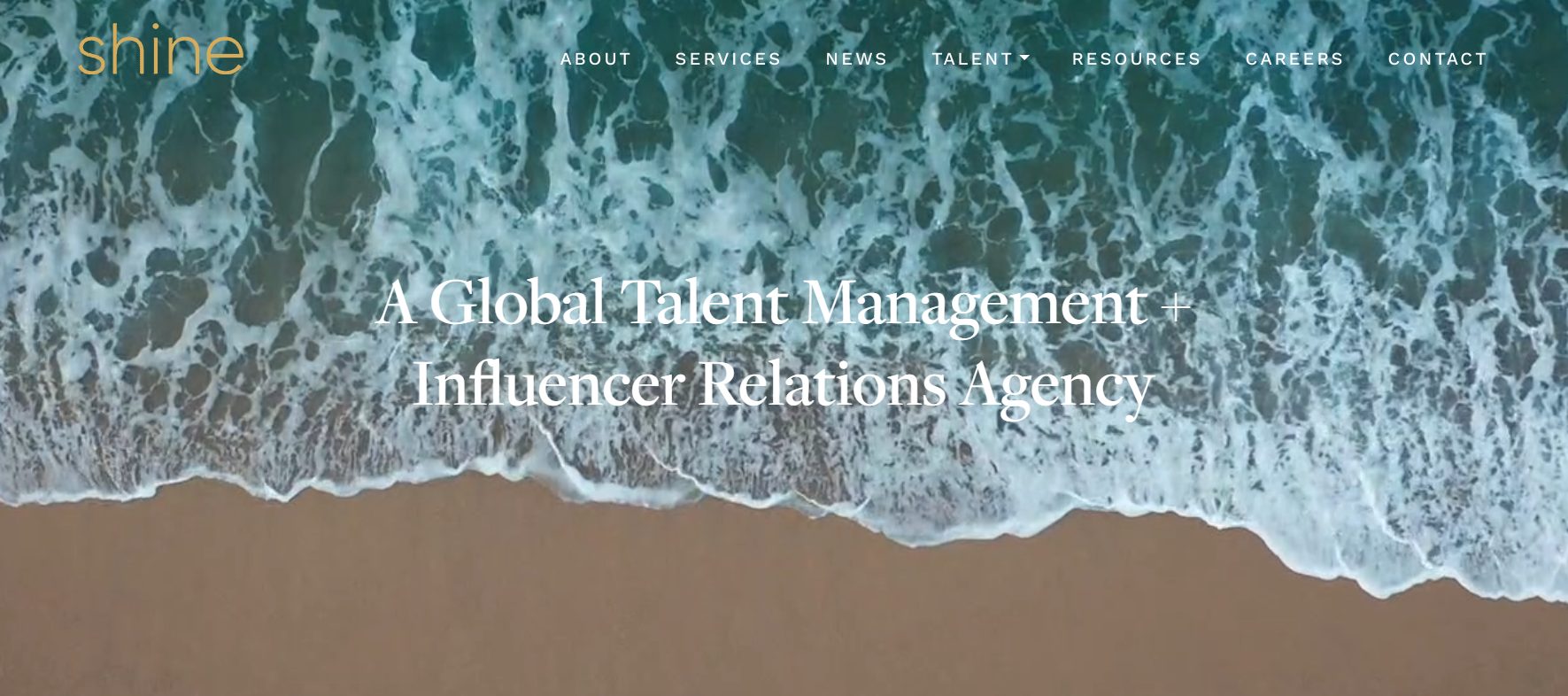 Shine Influencers is a global talent management and influencer relations agency. They support agencies and brands by pre-vetting social talent who will have the most significant impact for their campaign, narrowing the options for final approval.
They represent the inbound and outbound deals for a selection of North America's most influential social talent and are consistently scouting for the very best emerging Influencers through our ongoing casting trips, networking events and direct outreach.
The company was launched as Shine PR in January 2015, founded by Jess Hunichen and Emily Ward. They then saw a void in the influencer landscape and expanded into Shine Influencers, to serve as a resource for brands and marketing/PR agencies with one-on-one talent management and campaign strategy consulting. They have expanded to niche markets throughout North America with offices in Toronto, Montreal, and Los Angeles.
---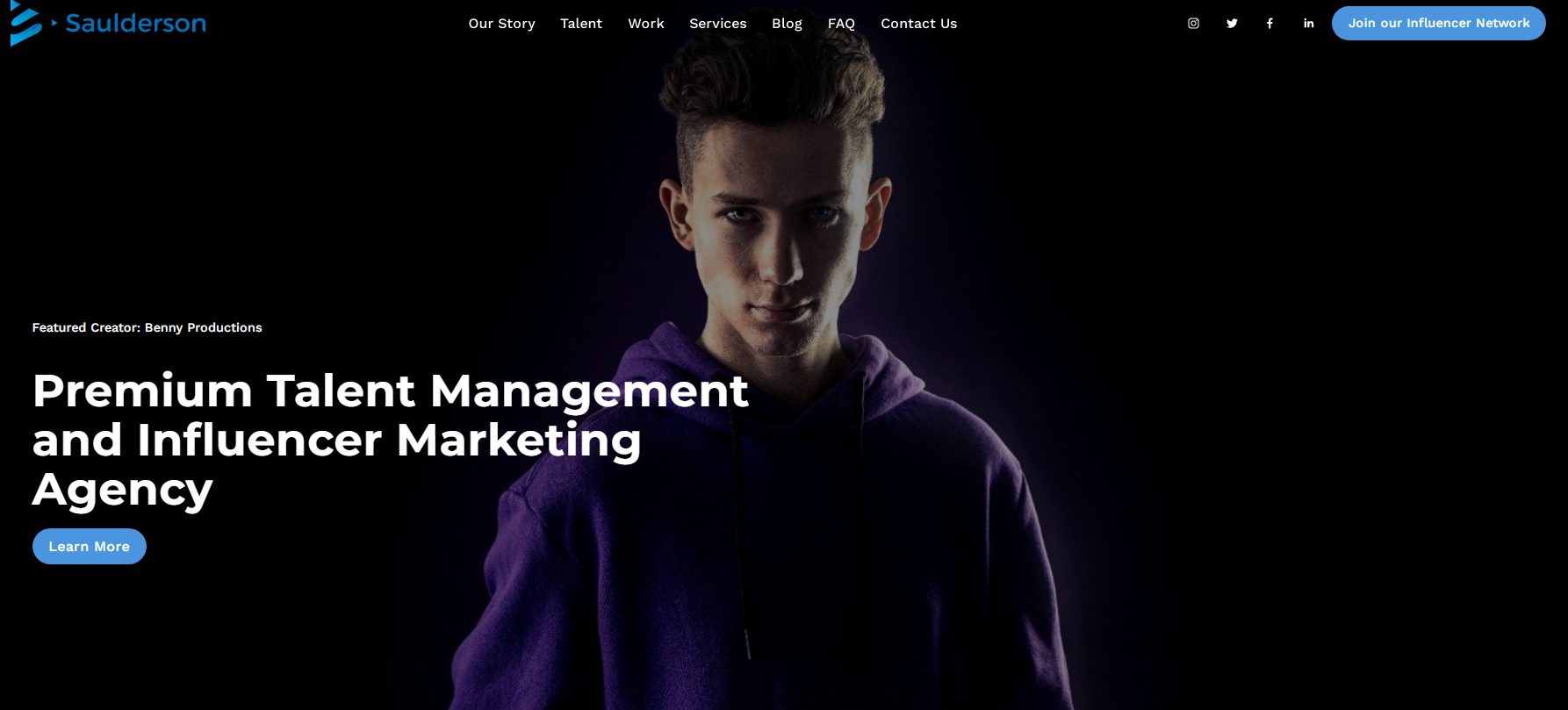 Saulderson Media is a premium UK talent management and influencer marketing agency. They work with the world's biggest gaming social influencers. They specialize in helping gaming influencers turn their social influence and passion into long-lasting careers, and they connect brands to the most powerful marketing influencers, working with them to highlight their products and services to millions across the world.
Their talent management includes bespoke career and social management from Google and YouTube Certified staff.
The company exclusively manages much talent in the UK as well as having an influencer client base that spans the world, in places such as the US, Canada, Europe, and Australia.
---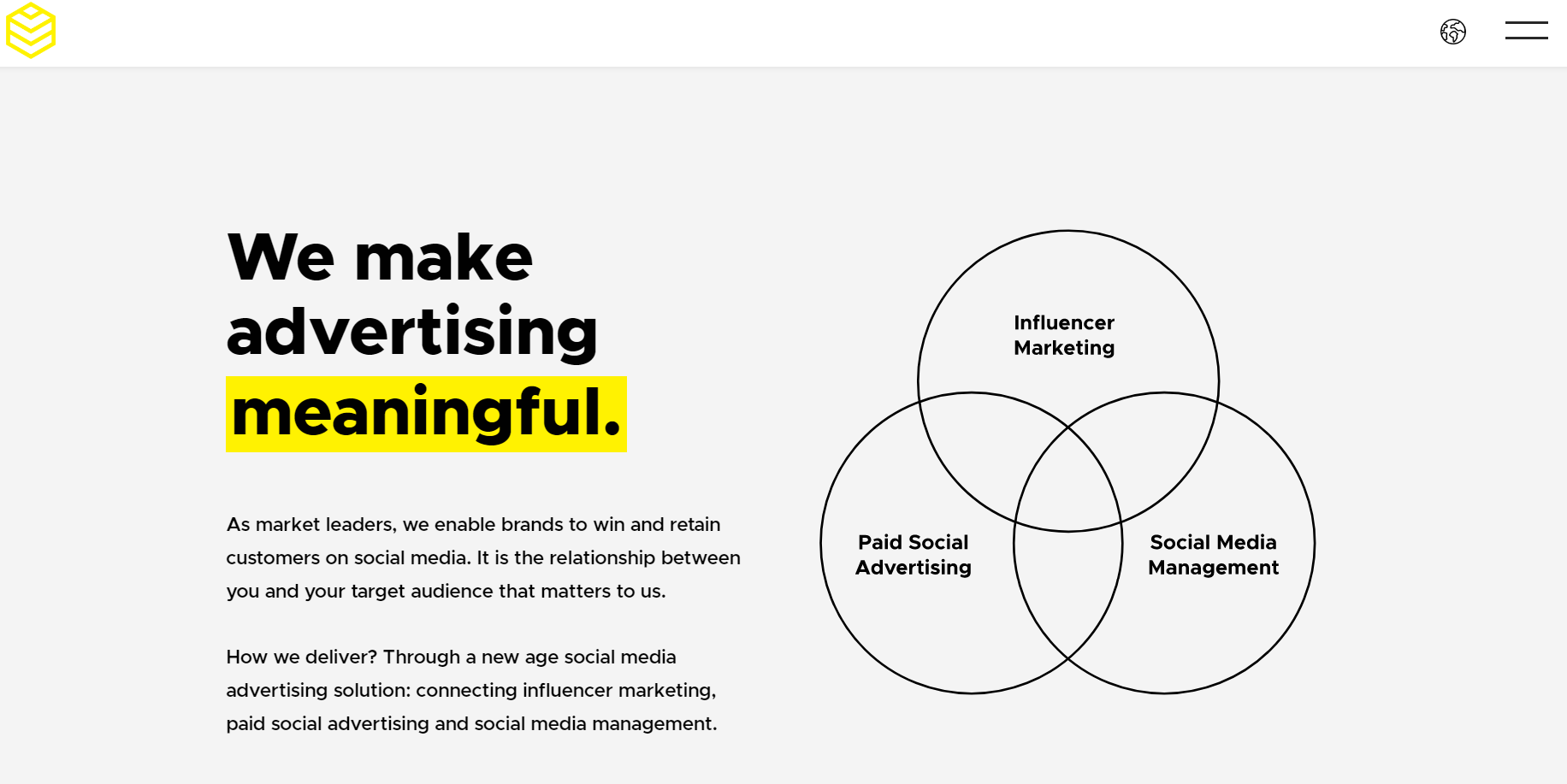 Pulse Talent Management is a curated collective of some of the world's most unique and powerful social media influencers.
The company was co-founded by Lara Daniel and Christoph Kastenholz in 2014. Pulse Talent Management specializes in the field of exclusive influencer management. They operate globally, with offices in Hamburg, Germany; London, England; New York City, USA; Milan, Italy, as well a new hub opening in Los Angeles, USA. They have dedicated satellite teams for France, Spain, and Asia Pacific.
They provide content creators with a platform to tell their story and take their career to the next level. Their management team implements a 360-approach ranging from strategic guidance, long and short-term brand partnership facilitation, product co-creation, and events, all the way to building talent-owned products and services, establishing and growing the content creator's personal brand.
---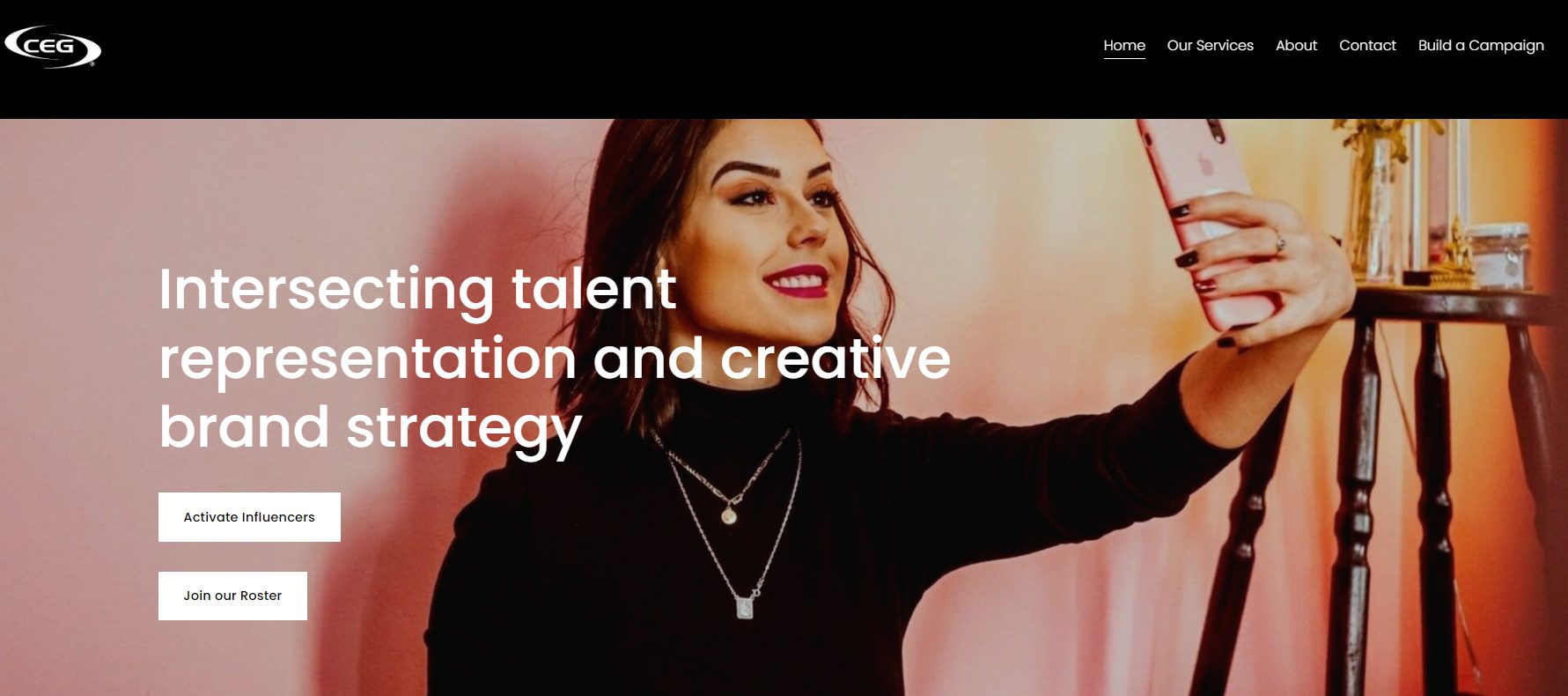 Central Entertainment Group has been in the entertainment industry for twenty years. They have become a leading agency for any and everything reality television and social media. Their talent representation ranges from celebrities and cast members of TV shows such as The Bachelor, The Housewives Franchise, Bravo and MTV to the leading fashion and mom influencers in the space.
CEG helps brands align with relevant influencers for anything from social media partnership to photoshoots, personal appearances, and custom celebrity product lines. They customize social media campaigns to align with various ROI goals, budgets, and creative initiatives. Typical campaigns can range anywhere from a single Instagram post to a comprehensive multi-platform strategy.
---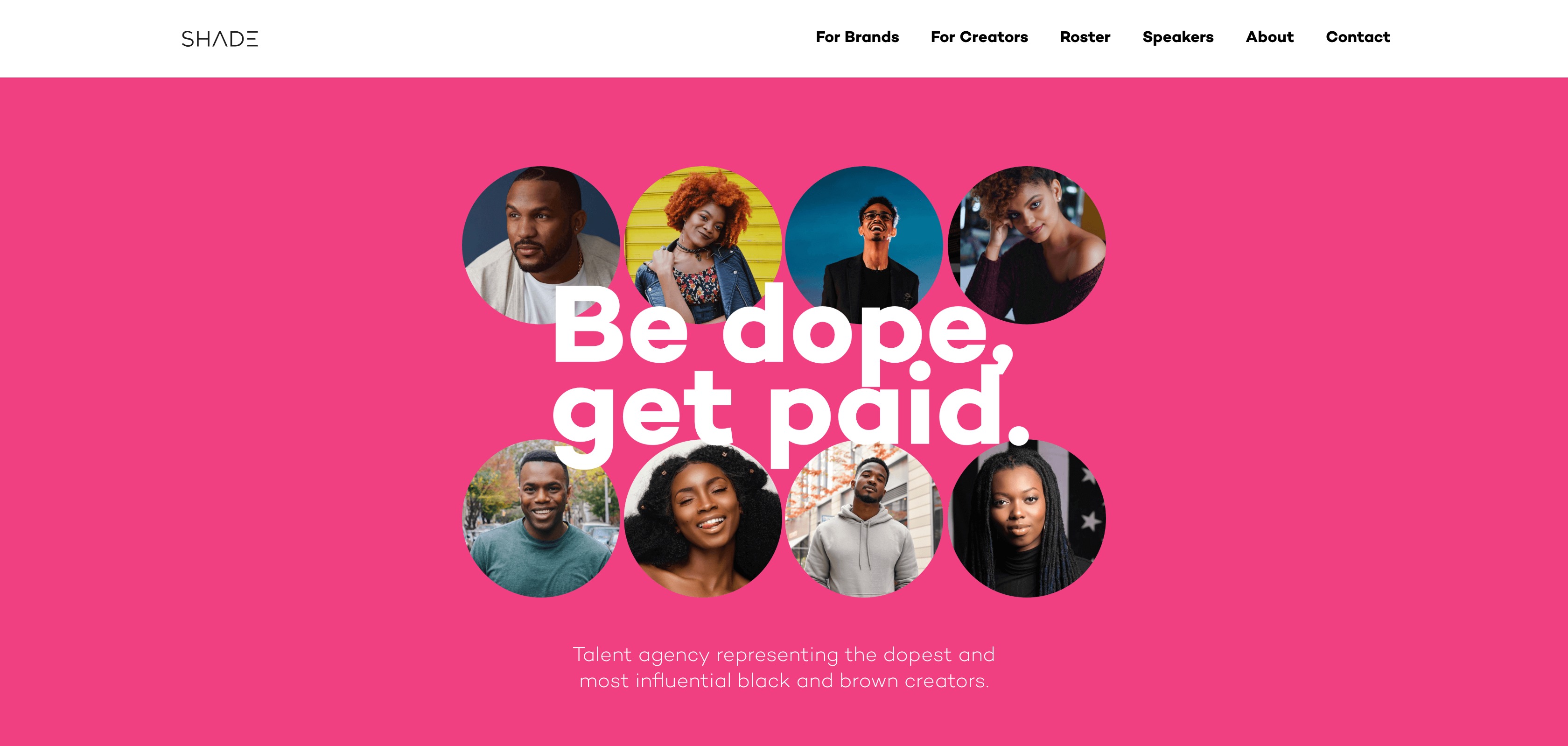 Shade is a talent agency representing the "dopest" and most influential black and brown creators. Their slogan is, "Be dope, get paid." They aim to help creators of color make a living from their talent and influence.
They offer two ways for influencers to work with them:
Representation – they pitch creators for new opportunities while negotiating their incoming deals. They also provide support for the talent as they continue building their brand.

Management – Everyone starts with representation; however, as a creator's brand and influence continue to grow, it may be time for Shade's digital management team to step in to help the talent level up.
Shade also works with brands to help them find diverse talent for their campaigns. They pair brands (and agencies) with vetted, talented, and genuinely influential bloggers, influencers, models, YouTubers, speakers, actors, and more.
---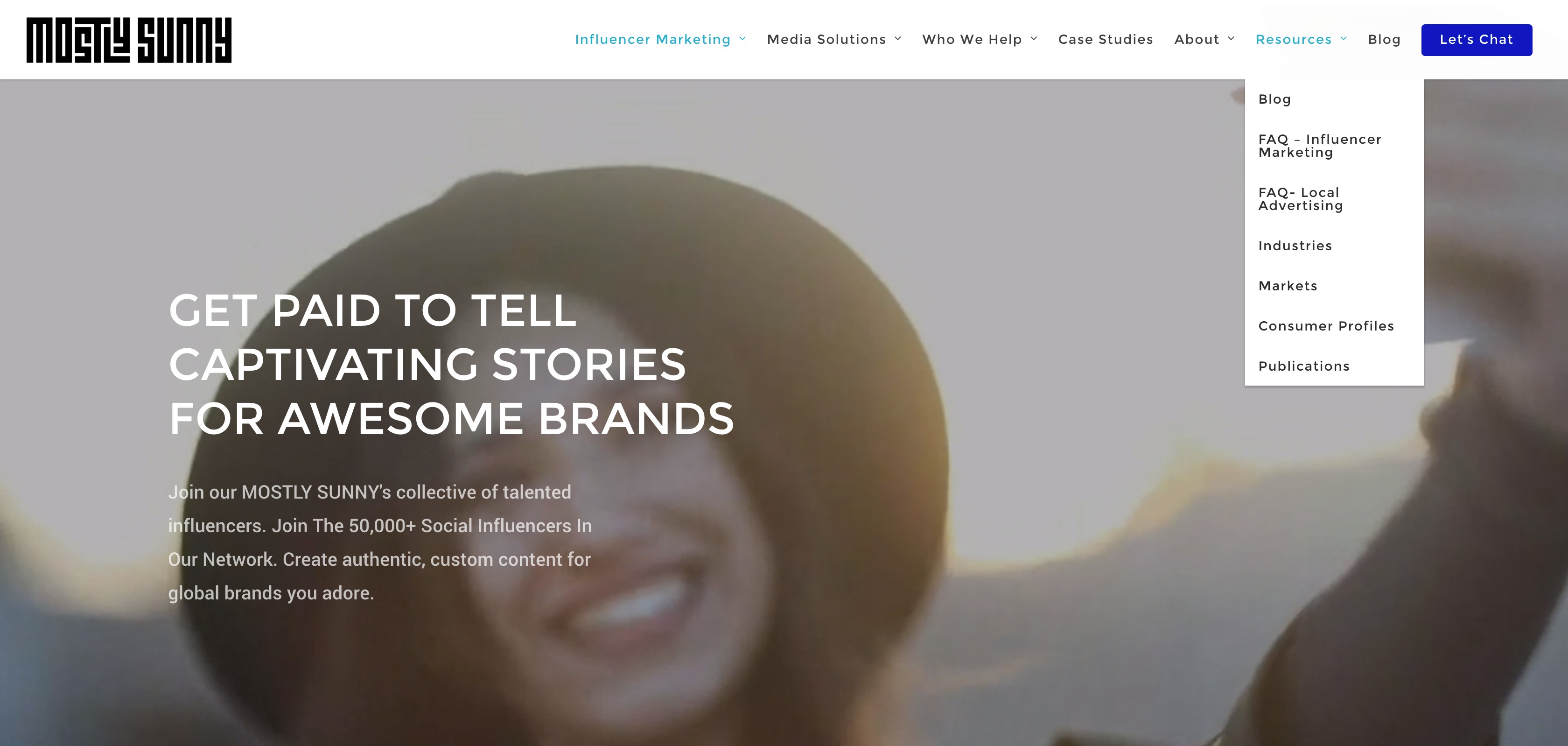 Mostly Sunny advertises that influencers can get paid to tell captivating stories for awesome brands. They pitch or market influencers to potential clients based on their clients' marketing needs. Their influencer briefs are created according to client needs, and influencers use Mostly Sunny's platform to accept or decline depending on with whom they are passionate about collaborating.
They send assignments to influencers based on skills, locations, categories, demographic, and psychographic data.
Creators begin by applying to Mostly Sunny to sign up as an influencer in their network. Their team carries out a social profile review. Once a social media account has been approved, the influencer will start to receive access to assignments and influencer/creative briefs. The creator can then apply for a project, gain approval, and accept the terms and conditions of a project. It is up to them to then create authentic yet inspirational content.
---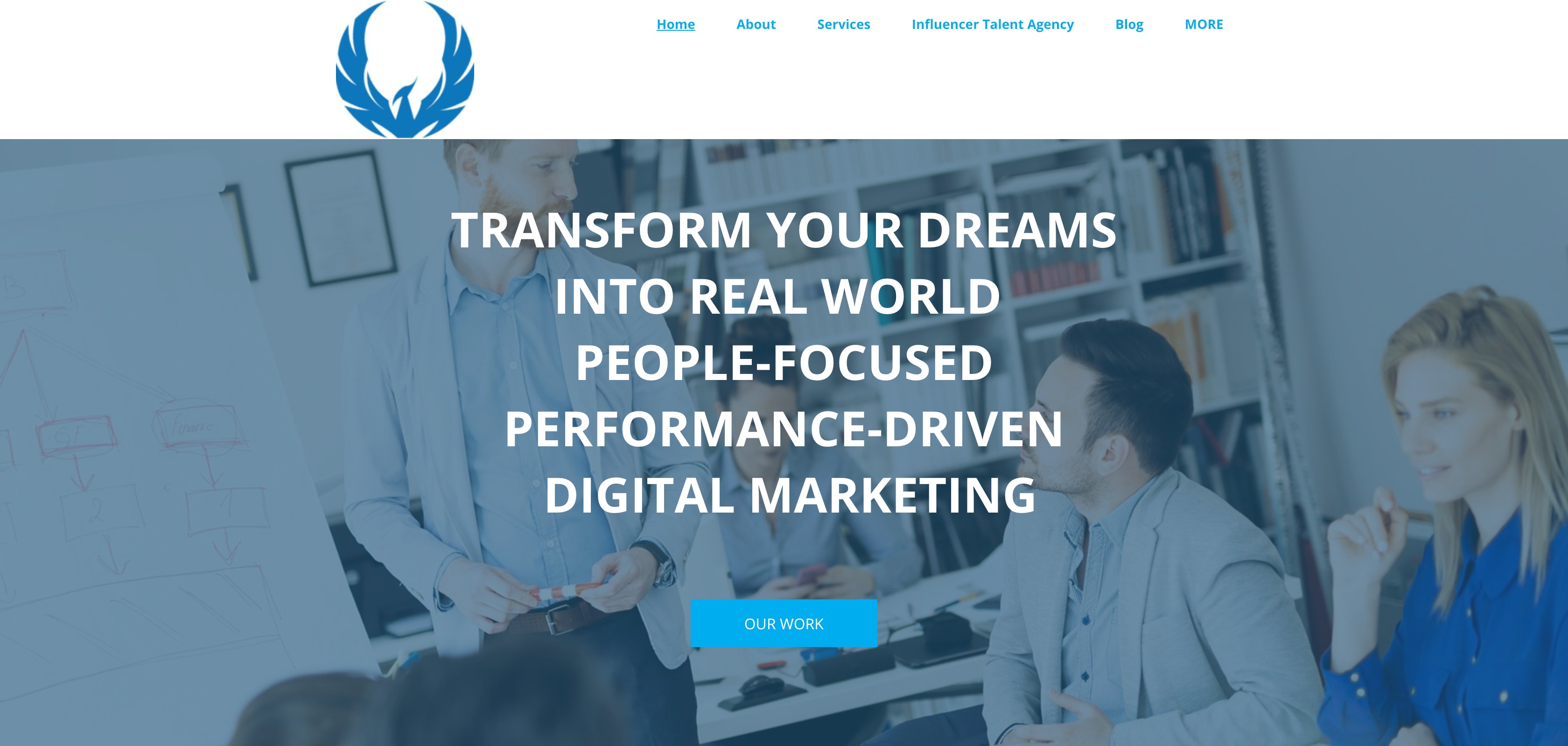 BluPhoenix Digital Marketing Agency operates out of Las Vegas. It has been providing integrated digital marketing solutions since 2008. It has run an influencer talent agency since 2014 and promises to turn dreams into careers.
Its talent management services include brand endorsements, professional representation, and legal services. They believe their influencers are among the most highly compensated in the industry.
Specific services they offer influencers include help with their: branded endorsements, merchandise, ad revenue, product creation, financial and estate planning, social growth, and mentoring.
---

LetsTok is hailed as the first-ever influencers ad network that helps brands launch and manage their influencer campaigns with ease. Using their proprietary AI-drive end-to-end tools, LetsTok facilitates seamless brand collaborations with macro, micro, and nano influencers.
Currently, the agency, which has headquarters in Ramat Gan, Israel, has more than 6000 registered and verified influencers and creators for whom they perform brand collaborations and private interactions for.
LetsTok helps its clients find the right influencers at the right price. The agency offers clients a quick campaign setup with its dedicated account manager. Best of all, LetsTok does this for a fraction of the cost charged by most social media agencies. The trust of their clients is very much evident—in 2021, LetsTok pulled in an impressive $1.5 million in its pre-investment round.
The effectiveness of LetsTok's influencer marketing platform has worked wonders for clients, such as NFT Play-and-Earn blockchain game Kryptomon, social wellness and weight loss motivation app BetterTogether, Mountain Dew by Pepsi, and telehealth platform Antidote.

Save time and run better campaigns with LetsTok! With our team of influencer marketing experts, we believe the proof is in the results and we only charge you a % of the campaign when it runs, with n...
---