If you are an influencer or exhibit some talent on Instagram, you are likely to begin looking for opportunities to monetize your success once you feel you have reached some level of success. In that case, you may well look at some of the services that Instagram management agencies offer.
Instagram talent management is merely an update of the types of services offered to talented creators for years. Successful writers, musicians, actors, photographers, designers, sportspeople, and other creators have worked with managers since well before the internet age. Managers, often with a team behind them, have always been on hand to help with everything from organizing interviews and events to resolving any PR issues. They have even assisted with styling and childcare when necessary. Indeed, many traditional talent agents have diversified into handling the social media activities of online celebrities and influencers.
You will find a mix of specialist social media talent management agencies with clients who influence on Instagram and influencer marketing agencies who provide services to both brands and agencies. In some cases, influencer agencies invite influencers to sign up and assist them in exchange for working for their brand clients.
---
Top 21 Instagram Management Agencies and Services: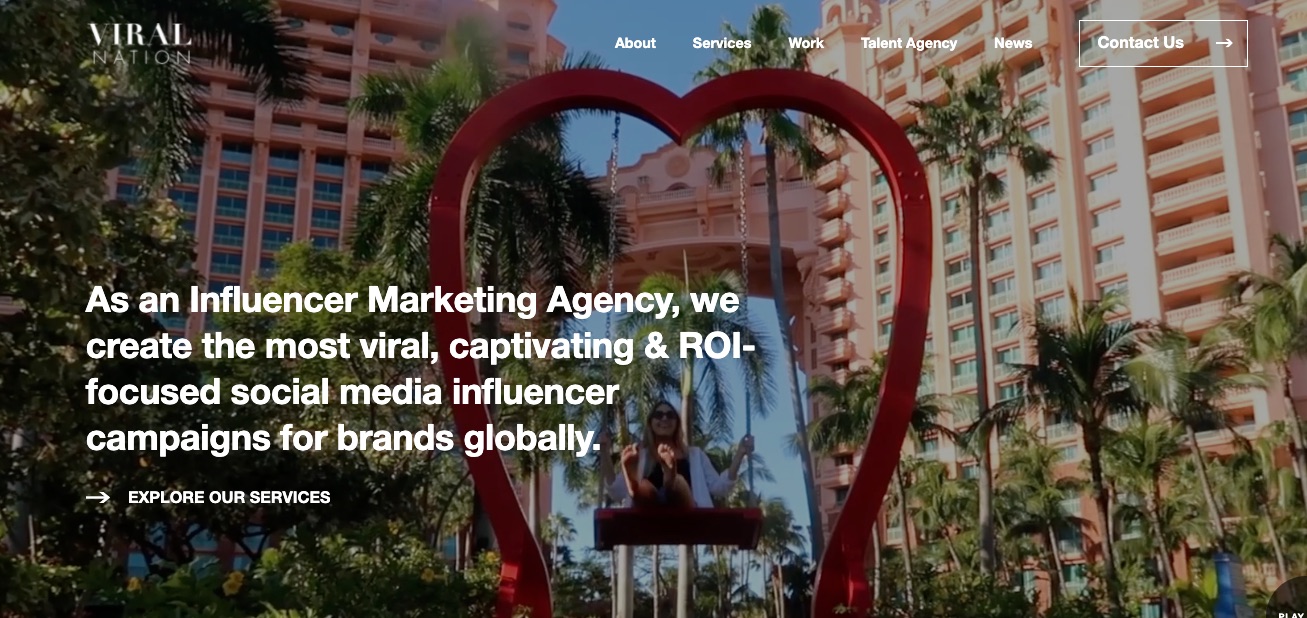 Viral Nation offers a range of services targeting both influencers and brands. They act as a talent agency, professionally securing brand and endorsement deals for many of social media's top influencers.
They help influencers develop their business while they focus on creating quality content. Typical tasks that Viral Nation do for its influencer clients include negotiating contracts, seeking out new brand opportunities, producing merch, and expanding their influencers' reach offline through traditional media opportunities.
Viral Nation's roster of influencers has a strong presence on Instagram. However, the agency also works to help them develop their activities on whichever social channels are best for their growth. They also assist their influencers in negotiating lucrative deals with multichannel networks.
---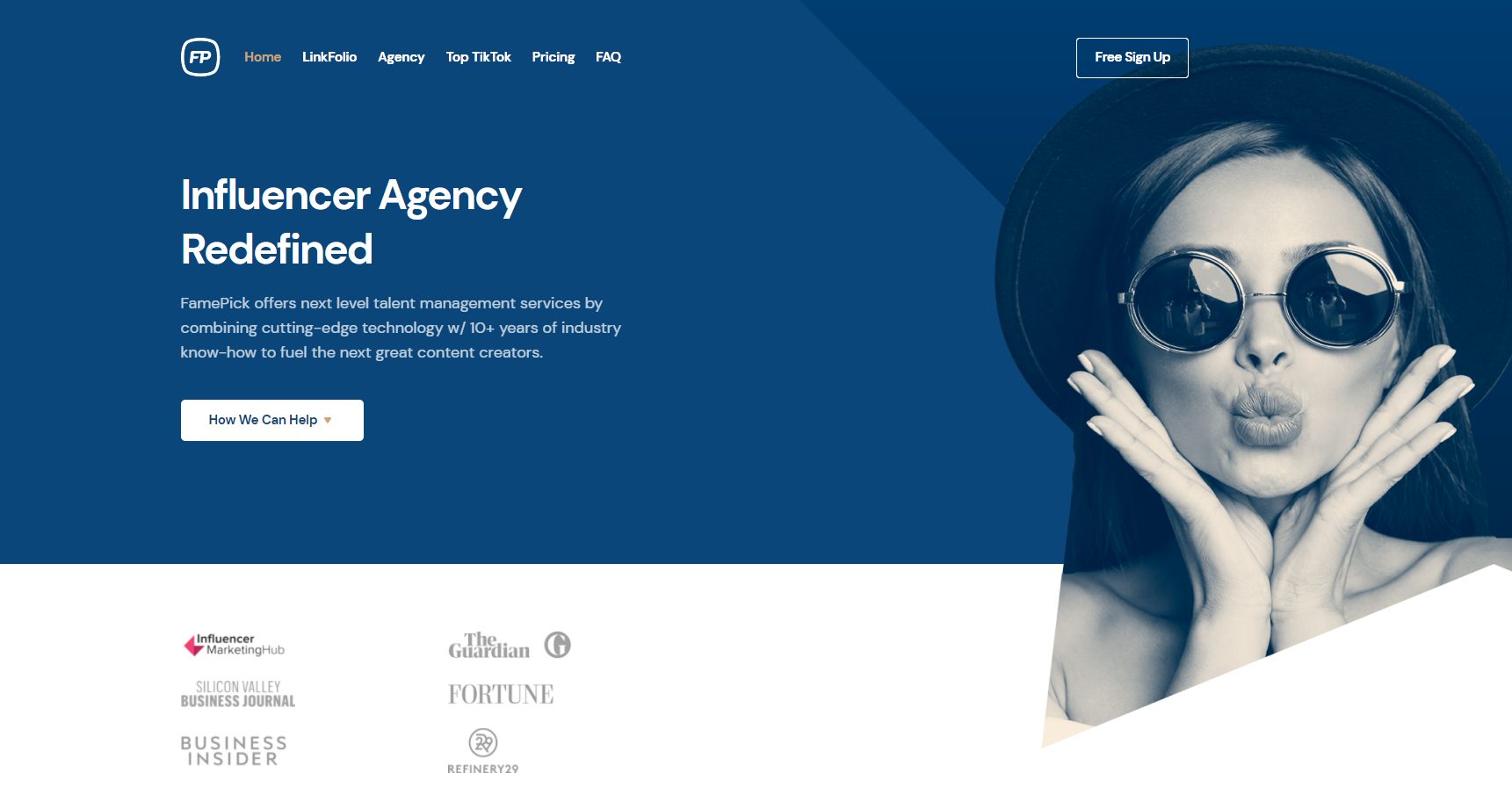 The Famepick VIP Agency is an integral part of Famepick. They describe themselves as a new era hybrid talent agency designed to help creators build and grow their personal businesses. Amongst the current talent are Instagrammers @austin__aaron, @amy_davidson, and @jclarkthejumper.
They offer the following services to creators:
Longer and more lucrative paid brand deals

Create and maintain a professional Link in Bio and Media Kit

Add additional creator revenue streams

Help you connect and grow your fanbase across multiple networks
---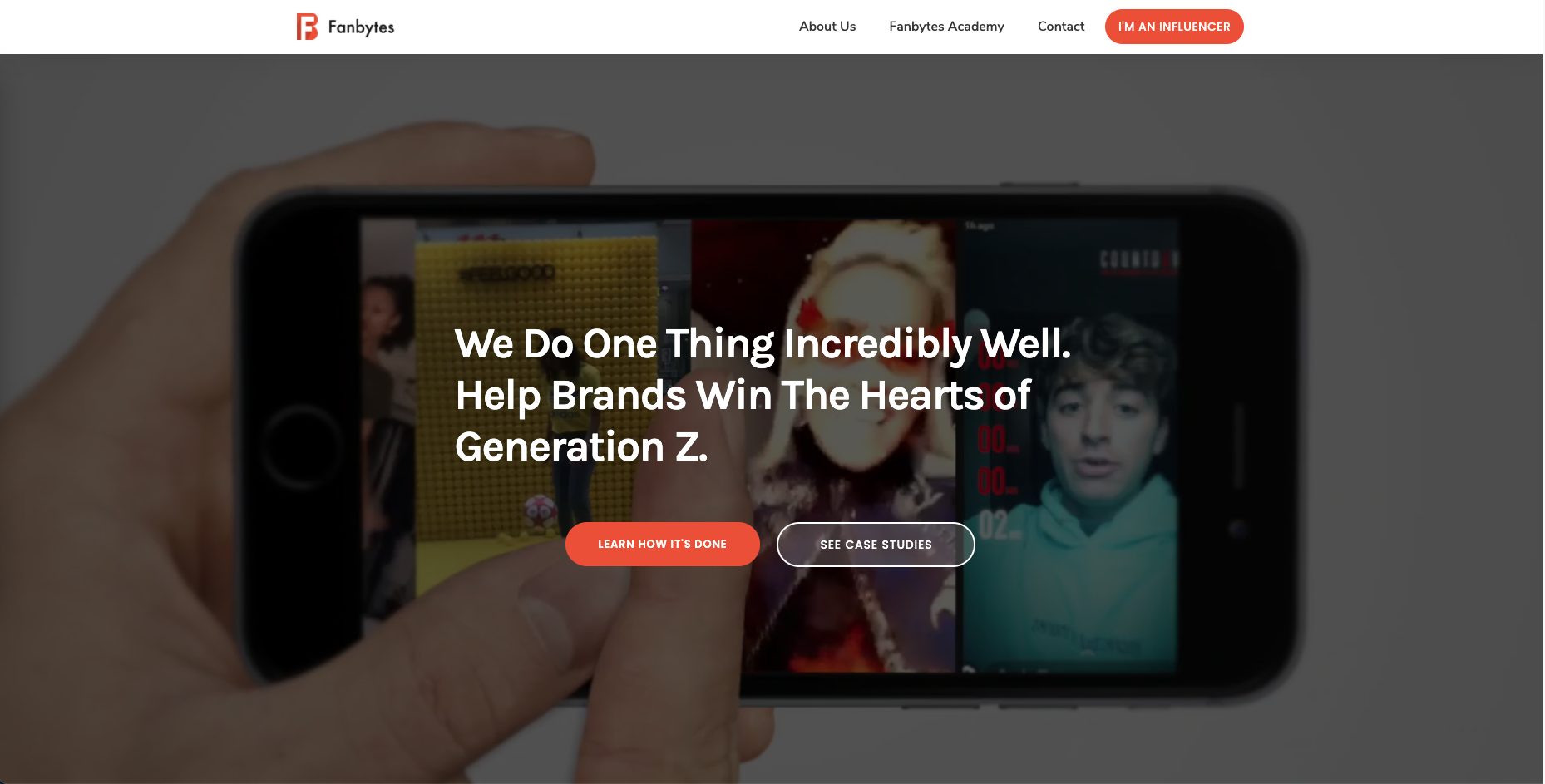 Fanbytes works on both sides of influencer marketing. The Fanbytes Influencer Network is where they create and activate global influencer campaigns. Fanbytes Create is where brands can pay a handpicked community of Gen Z creators to design content which they can use for paid and organic socials.
The Fanbytes talent agency includes more than 10,000 curated influencers across TikTok, Snapchat, and Instagram. They work with top influencers across beauty, fashion, gaming, sports, and more. Fanbytes connects these influencers with leading brands, such as Warner Music, Deliveroo, Missguided, and Universal.
---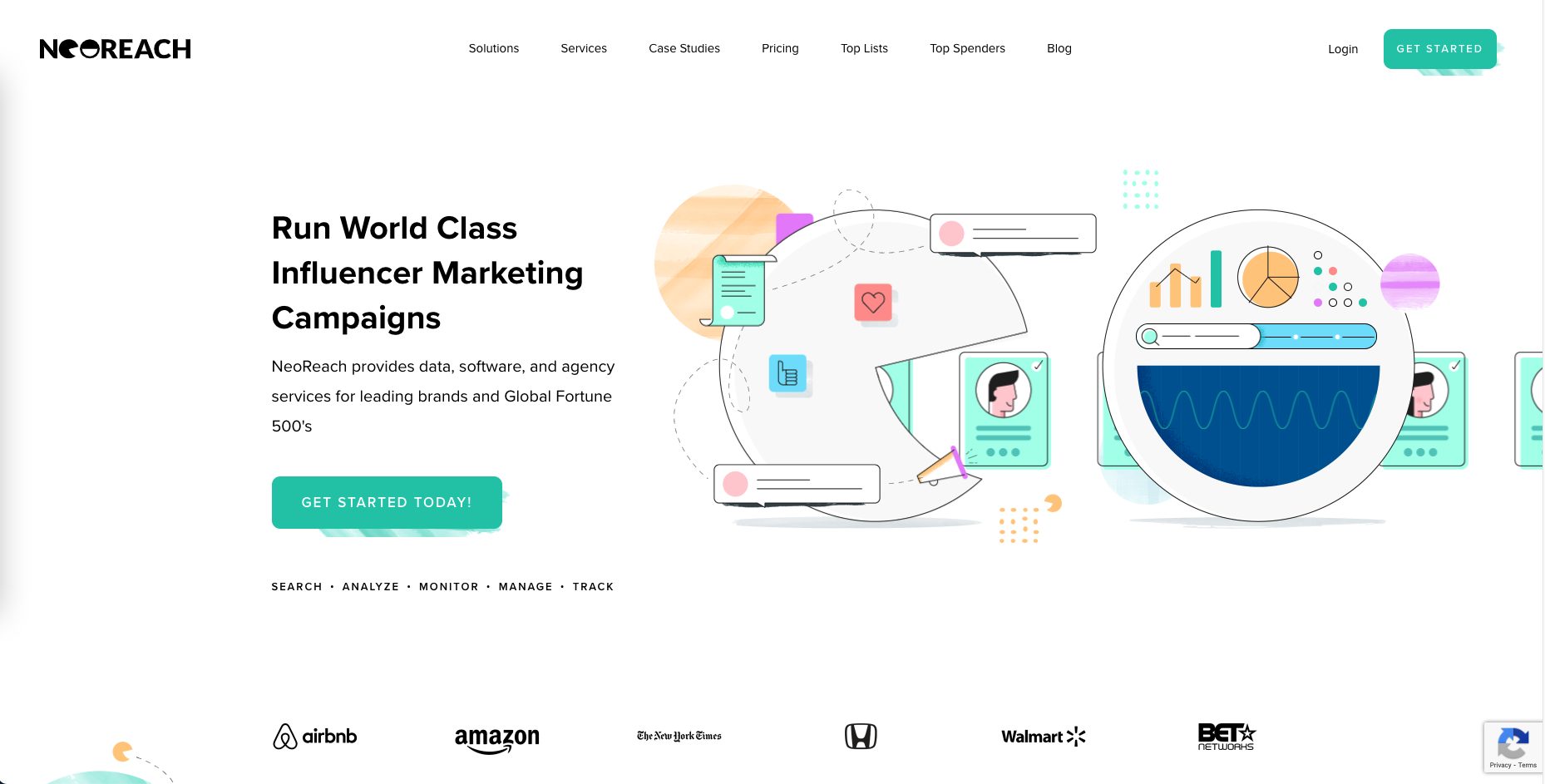 While Neoreach doesn't specifically market itself as a talent management agency, they do invite influencers to sign up to collaborate with them. They support individual creators who strive to grow and strengthen their communities.
They state that they welcome all creators. Their global community comprises creative content creators from almost every genre, interests, and background, from fitness to food art. Neoreach creates and curates information to their influencers' inboxes, aiming to help them grow their communities.
Neoreach works with influencers on all significant social platforms, including Instagram. Once you sign up with them, a member of their team will contact you ASAP to introduce themselves and plan your next steps. They are even happy to work with influencers' other agencies and multichannel networks.
---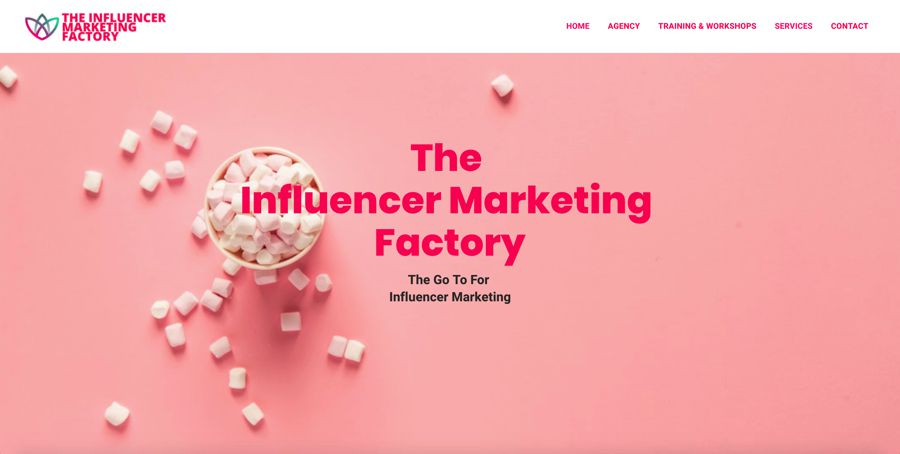 The Influencer Marketing Factory is primarily a global Influencer Marketing Agency that creates influencer campaigns for brands on TikTok, Instagram, YouTube, and Reels. However, they also act as a talent agency for influencers on the same platforms. The agency's mission is to help influencers, creators, and talents close more deals on social media.
They offer a dedicated support person to each influencer to discuss brand deals and opportunities. One particular focus is on helping their talent get verified on Instagram.
---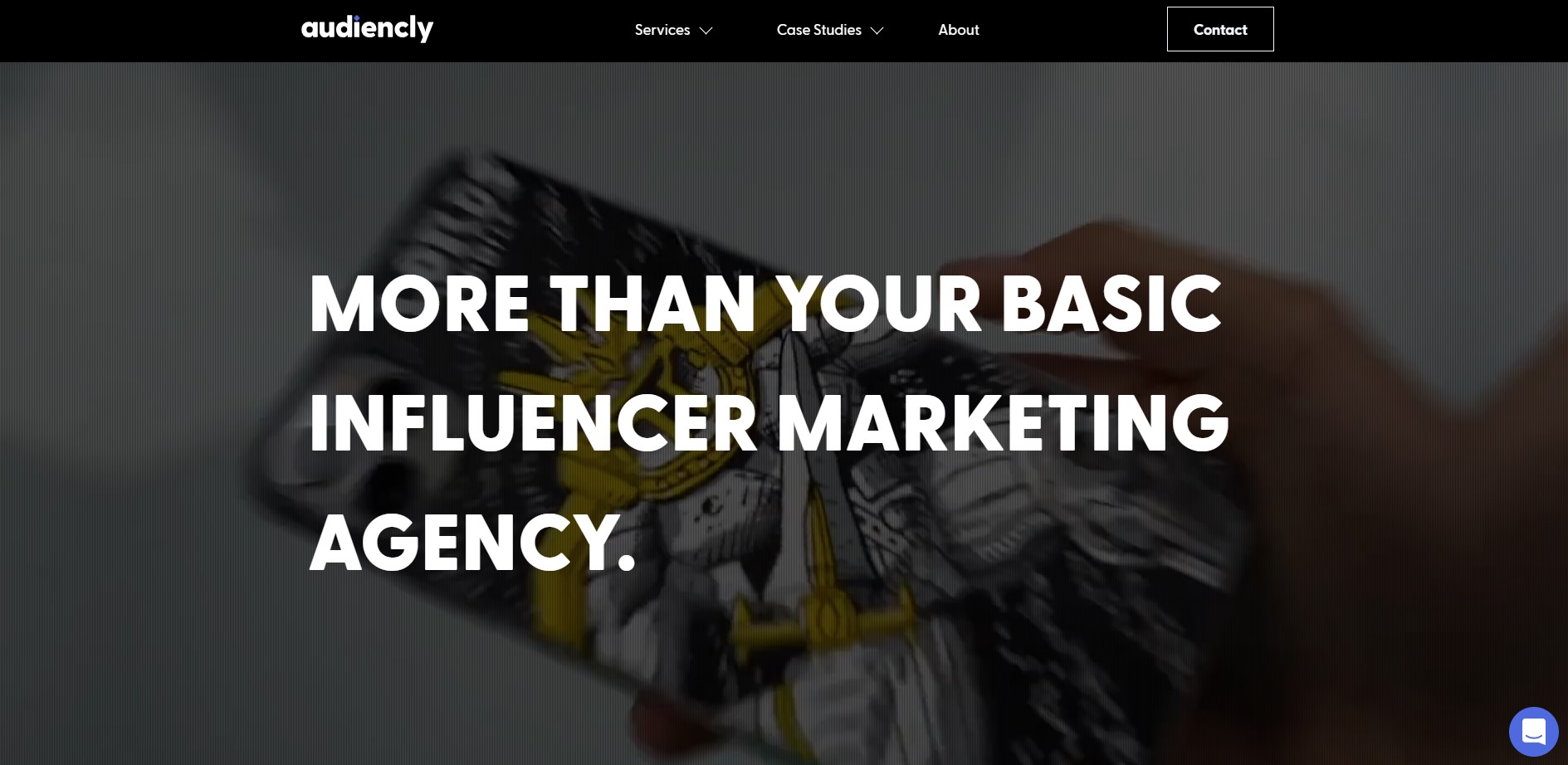 Audiencly works with both brands and influencers. Its services for brands include influencer marketing, social media marketing, and paid media. It provides management services to influencers on Instagram and other social platforms.
Their team gives help in channel management, connecting you with top brands, and expanding your community.
Their gaming Instagram influencers include SirDimetrious, Can Wick, The Act Man, P2istheName, AviveHD, and AANDRE. Their Instagram lifestyle influencers include Baronessa, Hannah Snow, Blazing babe, Aslihan Karalar, Amber Teal, and Arvin Pineda.
---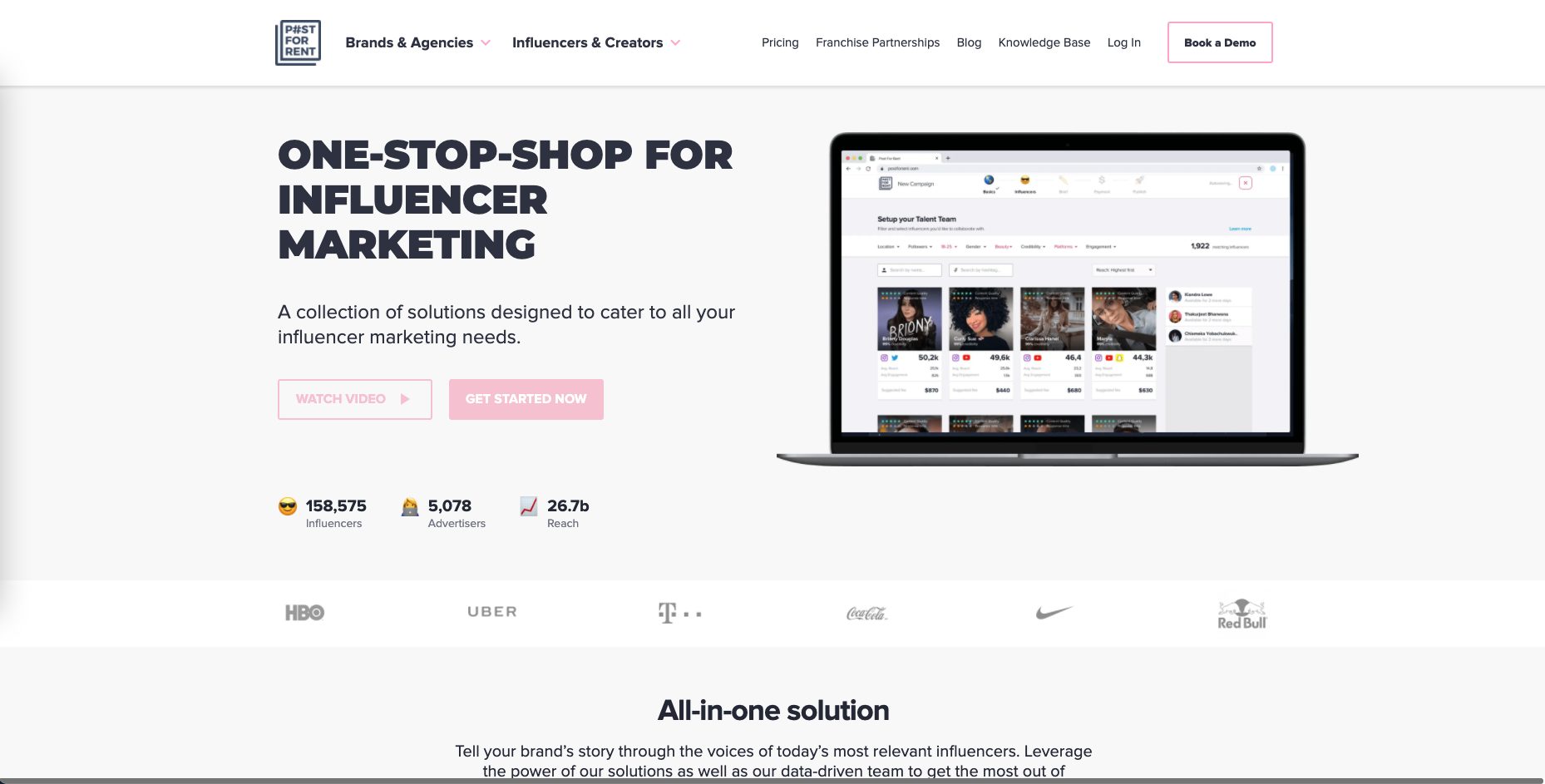 Post for Rent considers itself a one-stop-shop for influencer marketing, with a collection of solutions designed to cater to all influencer marketing needs. It has created the Influencer App for its community of influencers. They make the bold claim that they have the "Largest Influencer Marketing Community on the Planet."
Influencers can use Post For Rent's Influencer App to apply for campaigns that interest them, whether they be local companies or some of the biggest brands on the planet. The agency promises payment within three business days. You can use it to schedule your workload and track your content approval. You can use the app to chat with brands if you have any questions about deliverables, tap into different influencer communities, and chat peer-to-peer with other creators. You can upload all your content along with the insights.
---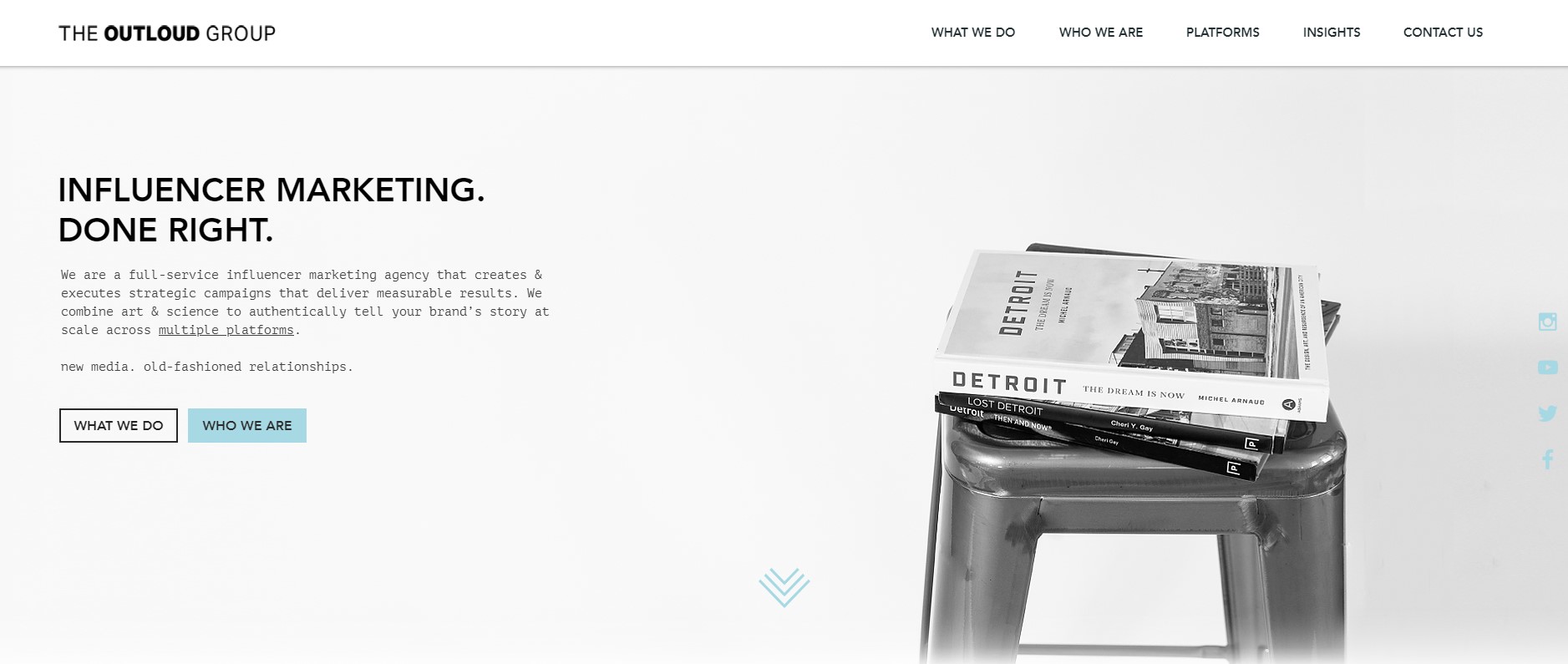 The Outloud Group provides a range of services for brands and creators. The main social platforms they concentrate on are YouTube, Instagram, Twitch, TikTok, and Facebook. They partner with leading Instagram influencers to deliver genuine photo and video content focused on brand awareness and conversions.
They offer a full-service platform for creators, where they will handle all of your brand deals, develop your social strategy to grow your channel, answer all your contracting questions, and more. They design, create, and promote merch for your channel and work closely with you to make you stand out and connect with your loyal fans. They do everything from growing your personal brand into a business to editing and monetizing your content.
---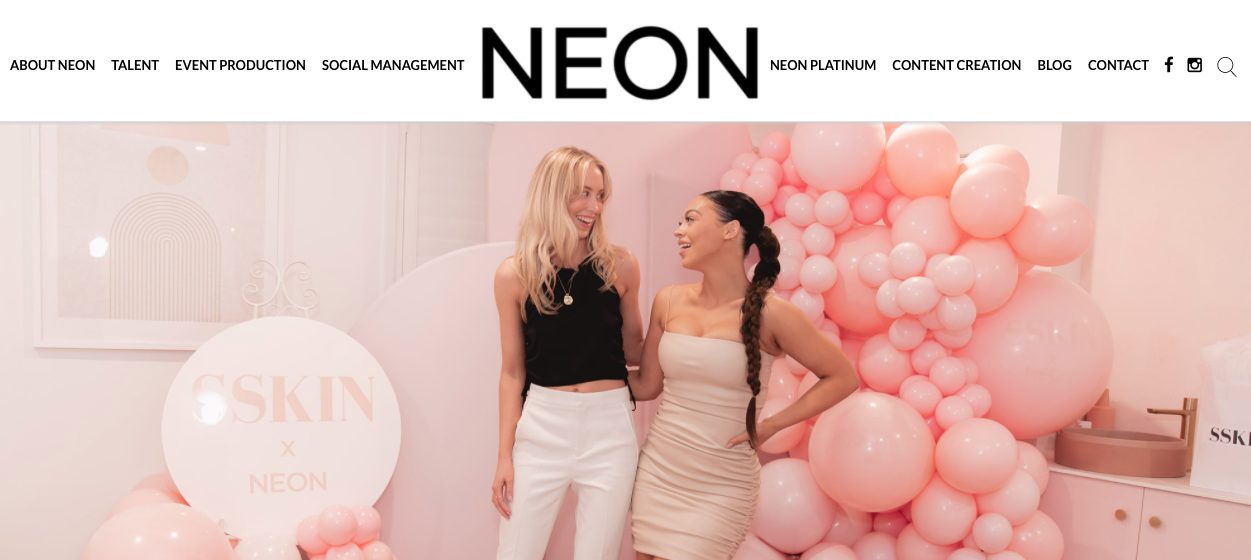 Australia-based NEON is a go-to marketplace for models, social media influencers, and celebrities to connect with brands. They are a one-stop shop where you can easily book talent to create your next campaign, launch a bespoke influencer event, source content creation, or activate your digital marketing strategy with their social management services.
They split their talent into four categories: elite models, influencers and celebrities, influencer models, and curve models.
In addition, they have a company they call NEON Platinum. This is a specialist luxurious boutique influencer agency where they match their most prestigious talent, with leading brands in the designer space, including Louis Vuitton, Saint Laurent, Bulgari, Luisa Via Roma, Net-a-Porter, and more.
---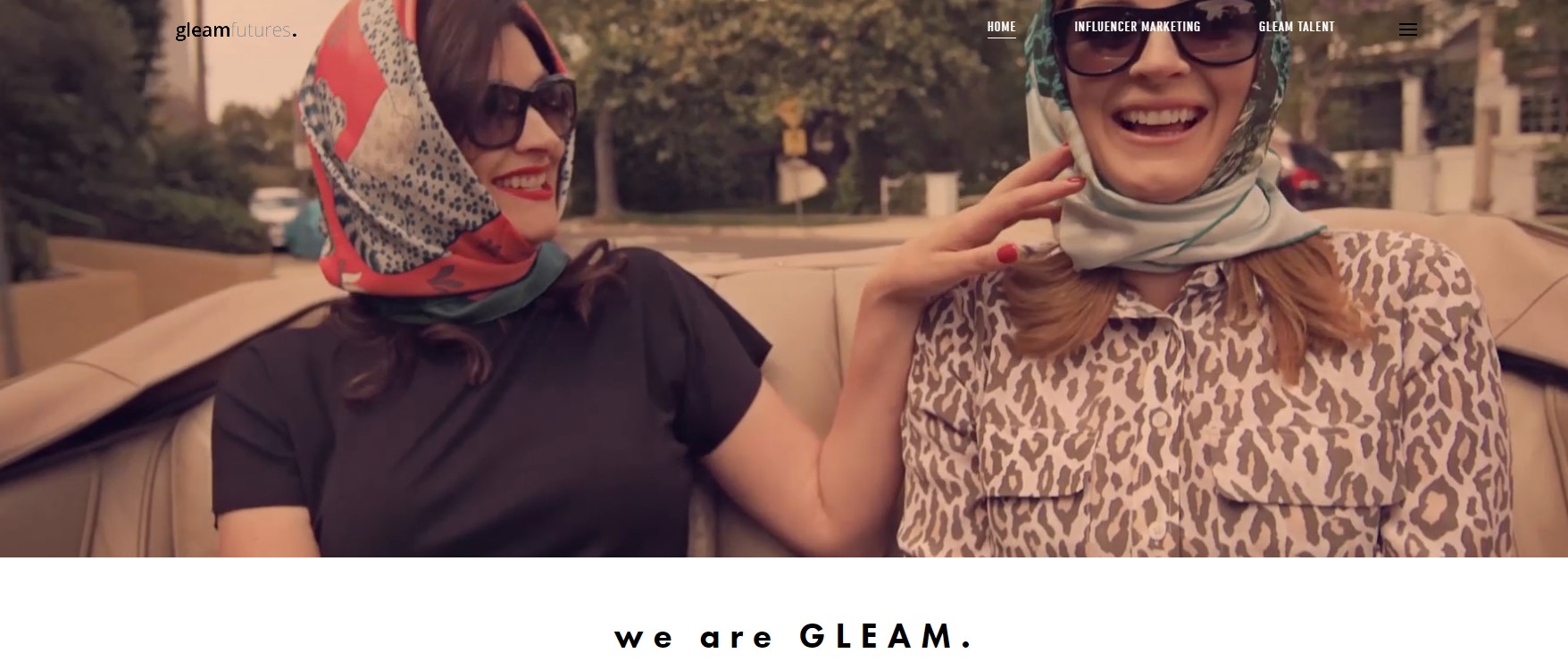 Gleam Futures has two influencer-related divisions. Their primary focus is on Gleam Talent. They spot and elevate talented creators who have a unique ability to inspire, entertain, educate and inform super-engaged audiences through high-quality digital and social media content. On the other side, they have an in-house influencer marketing agency, Gleam Solutions. They offer their talent the chance to participate in Gleam Solutions campaigns for brands such as Kellogg's, Honda, and Coca-Cola.
---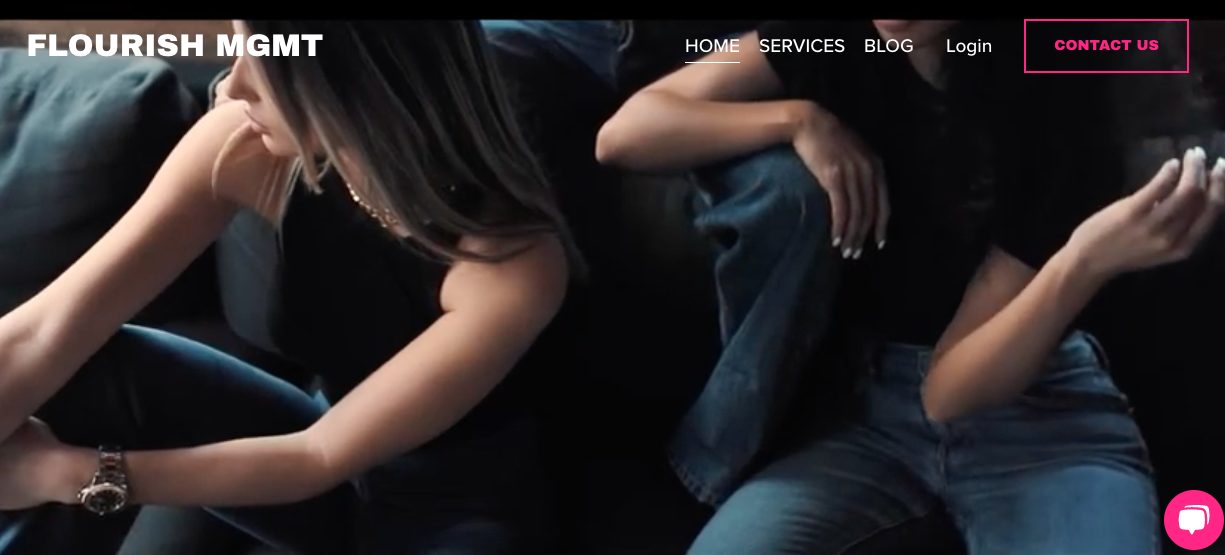 Flourish Mgmt is a female-founded and focused 360 influencer and creative marketing agency. They claim to represent the UK's leading fashion beauty and lifestyle talent. One of their services is talent management, with many of their talented creators featuring on Instagram.
Their roster includes Charlotte Emily Sanders, Miss Molly (Molly McFarlane), Georgia White, and Jilly Isabella.
---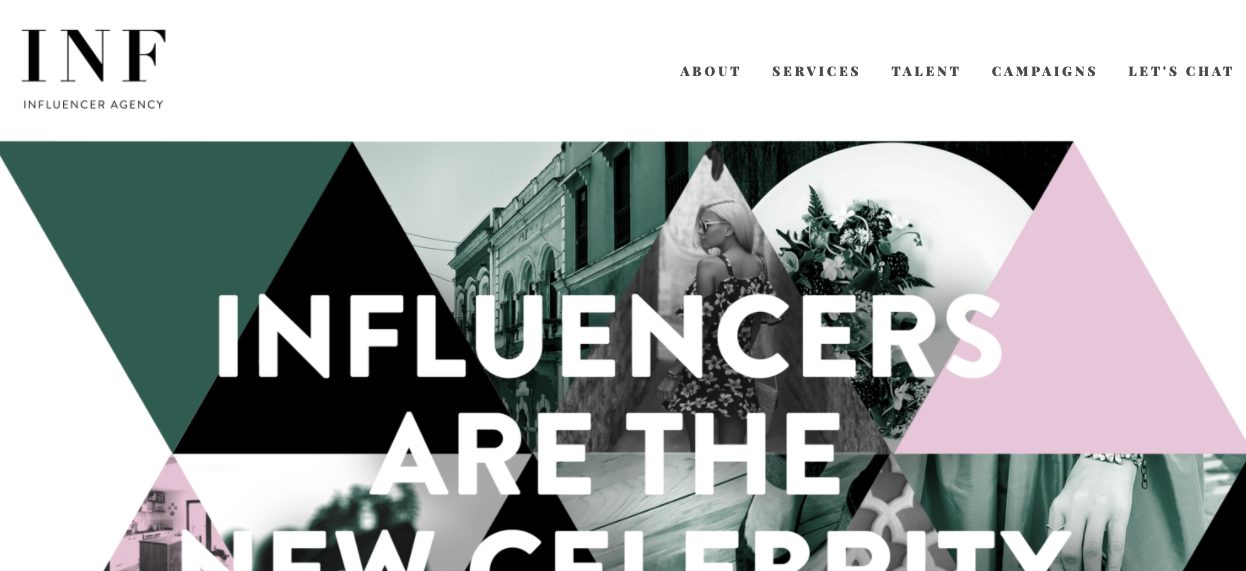 INF Influencer Agency offers full-service management in the beauty, fashion, lifestyle, and parenting space. The agency has provided opportunities for its talent with some of the biggest brands in the world. These include long-term Ambassador programs, capsule collections, brand endorsements, product development and licensing, speaking engagements, appearances and events, and literary and television opportunities. They provide behind-the-scenes support so talent can engage and create.
---

The Dog Agency represents many of the most influential animals in the world. They represent all types of pets and relevant humans (e.g., veterinarians, lifestyle, photographers, etc.) They have even represented hedgehogs!
The activities they organize for their talent include brand development and growth, marketing campaigns, press opportunities, merchandise, licensing, book deals, appearances, and more.
---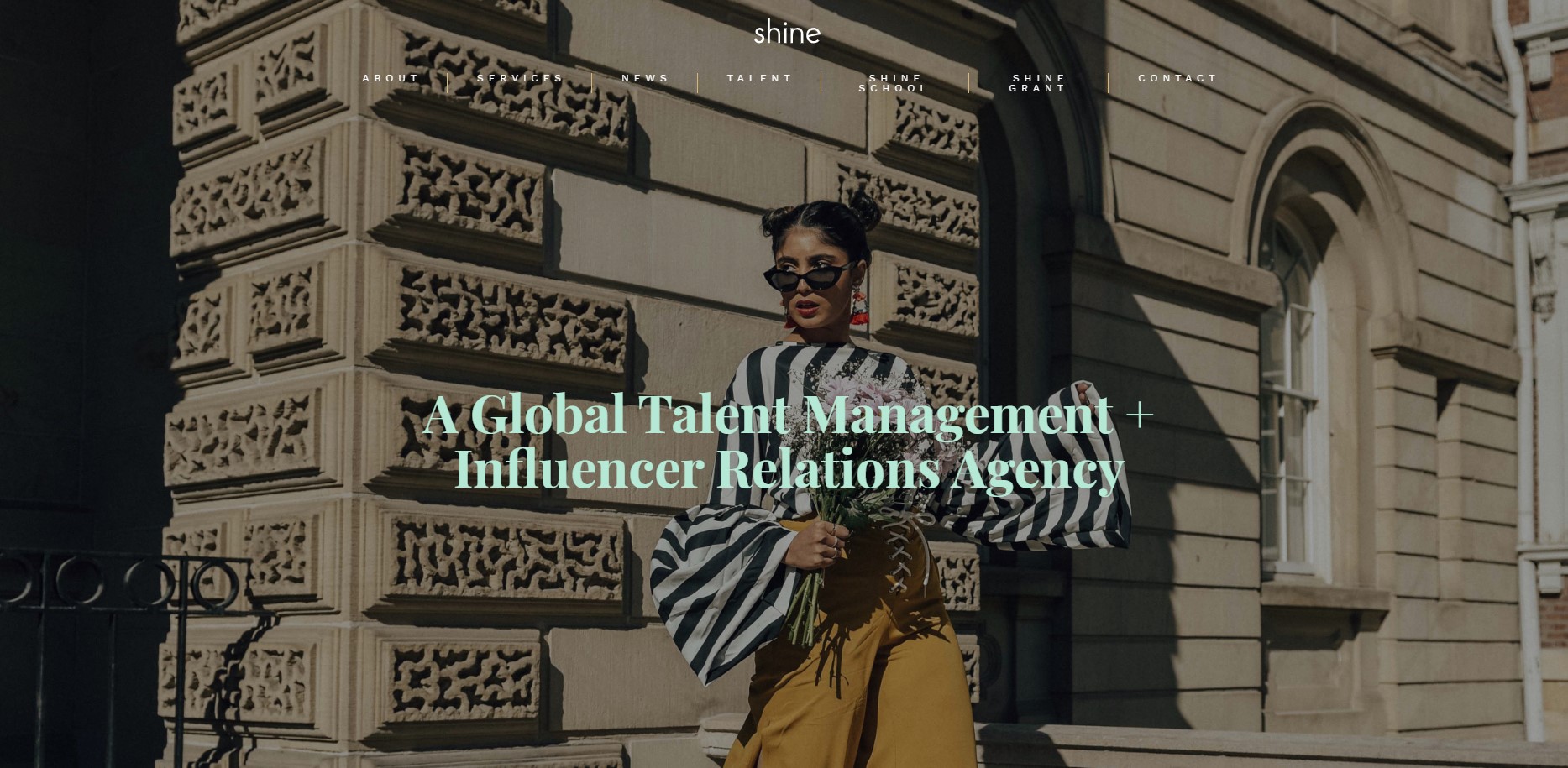 Shine is a global talent management and influencer relations agency. Clients of Shine have access to both an internal network of exclusive talent and an external network of international talent. Their network comprises celebrities, athletes, and social talent.
Shine constantly scans the globe for the best social talent to add to its growing roster of influencers. These influencers have carefully crafted brands, their audiences are real, and the campaigns they work on have impact.
The agency offers three Talent Certification courses: Personal Branding 101, How to Nail a Brand Collaboration, and The Brand/Agency Relationship. If you complete all three talent certification courses, you will be given a Shine School Certified logo for use on media kits and websites, as well as having access to a private casting platform where Shine lists campaign opportunities.
---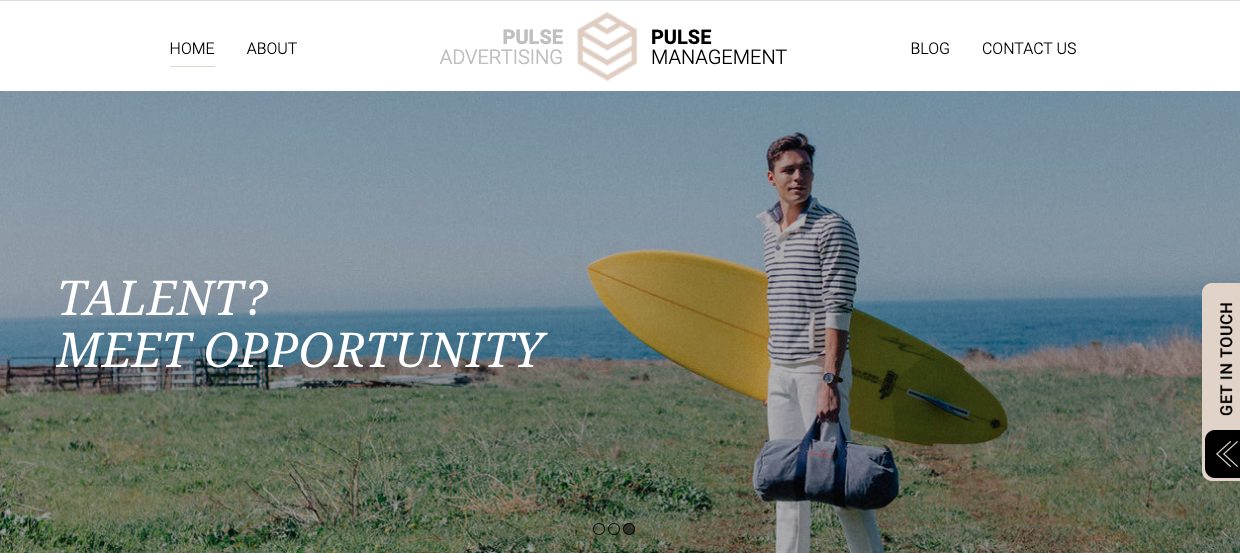 Pulse Talent Management is a curated collective of unique and powerful social media influencers. They are Instagram partners. Pulse provides content creators with a platform where they can focus on what matters most to them: telling their story and taking their career to the next level.
Their dedicated management team implements a 360-approach ranging from strategic guidance, long and short-term brand partnership facilitation, product co-creations, events, to building talent-owned products and services.
---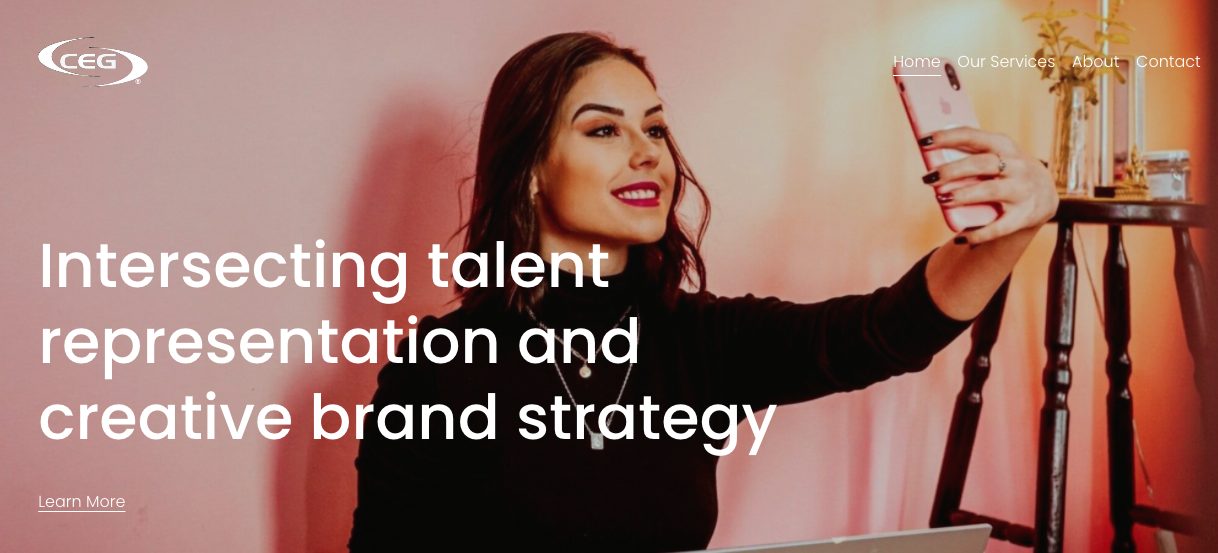 CEG intersects talent representation and creative brand strategy. The talent they represent includes celebrities, reality television stars, and influencers with millions of followers.
They make sure their talent's goals are attainable and easily accomplished when growing their platforms and working with brands. They represent talent for social media partnerships, personal appearances, TV negotiations, and more. Their goal is to increase their talent's brands and develop their platforms into careers. They manage schedules, handle all inbound inquiries, and understand the space to maximize exposure.
---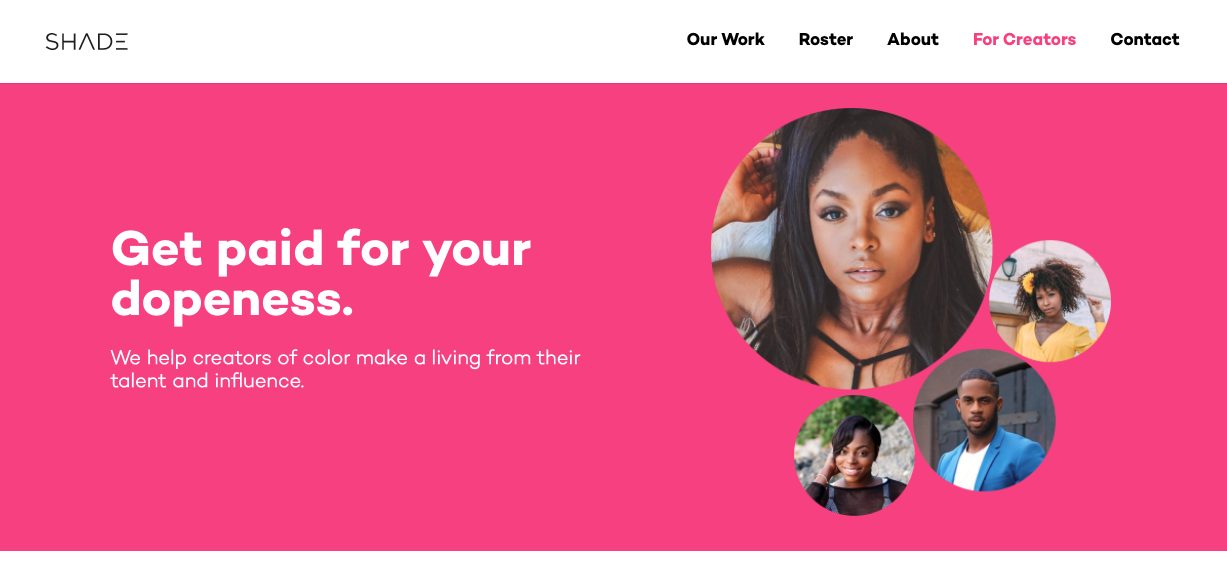 Shade helps creators of color make a living from their talent and influence. They are a talent management agency whose sole mission is to help black and brown creators become self-employed while doing what they love. They assist you in building your personal brand and pitch you to companies for paid collaborations.
When you join their Squad, they inform you about new campaign opportunities. If the campaign matches your brand, Shade will invite you to apply to join. If you want a higher management level, you choose Rep. Rep is similar to traditional talent agencies, with Shade pitching you for new opportunities and negotiating your incoming deals.
---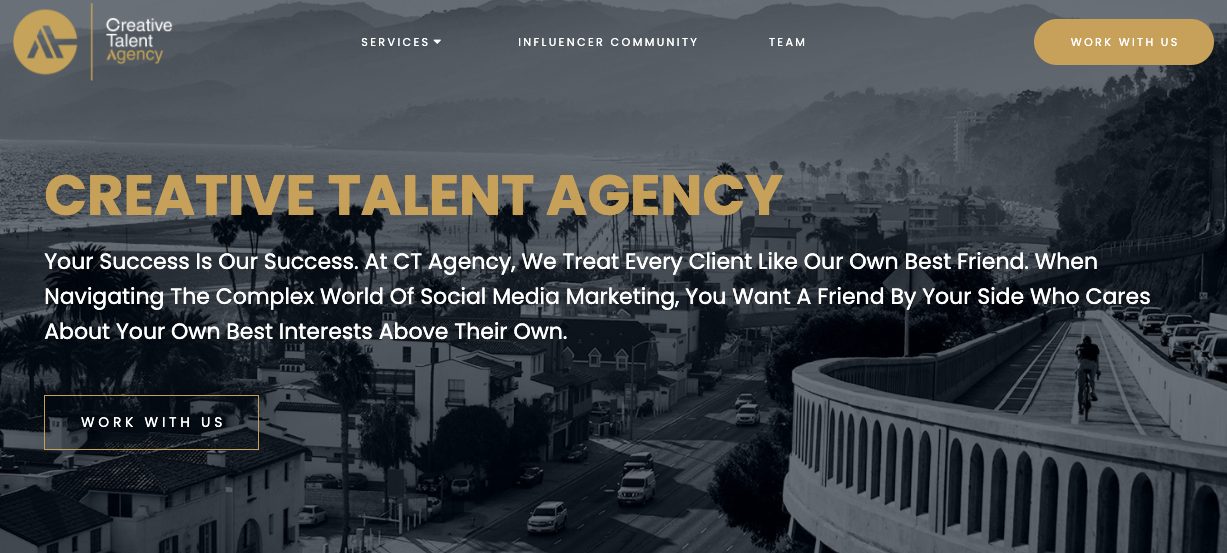 CT Agency is a marketing agency focused on building bespoke strategies tailored to personal needs. Their work spans various spaces such as aesthetics (plastic surgery, cosmetology), social personalities, brands, and more.
They develop deep relationships with their talent network to match the right talent to the right campaign. They develop strong relationships with Millennial influencers because they are Millennials too. However, their network includes both men and women of all ages, ethnicities, geographic locations, and all areas of expertise.
---
BluPhoenix turns dreams into careers. They provide a wide range of professional services to meet your needs. They ensure their talent receives proper compensation for their levels of reach, influence, and engagement.
BluPhoenix offers complete social media and digital representation, online and offline. They provide legal services to ensure you are protected by leading industry experts. The agency helps influencers with branded endorsements, merchandise, ad revenue, product creation, financial and estate planning, social growth, and mentoring.
---
Saulderson Media is a Scottish talent management and influencer marketing agency for both influencers and brands. They specialize in helping content creators turn their social influence and passion into long-lasting careers and connecting brands to them.
They offer influencers brand collaborations, personal management, content protection, growth and optimization, merchandise opportunities, and exclusive platform deals. You can create and earn money, while Saulderson Media does all the busy work – finding and working on monetization options.
---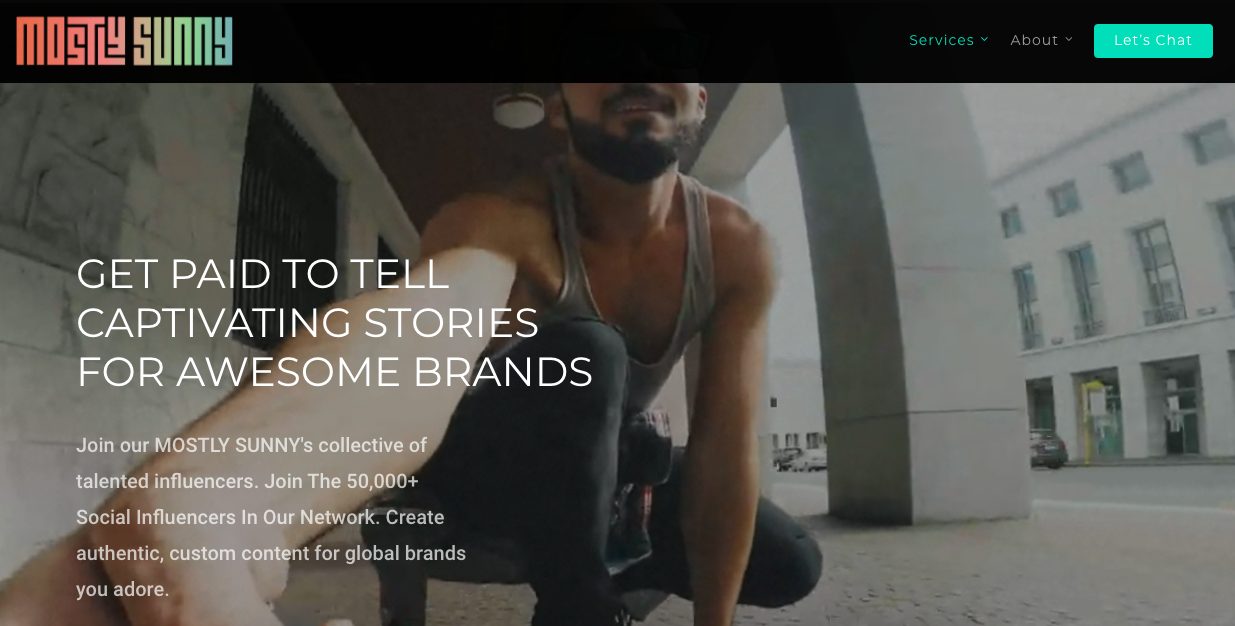 Mostly Sunny is a network of 50,000 social influencers. If you join them, they will pitch or market you to potential clients based on their marketing needs. You use their platform to accept or decline depending on who you are passionate about collaborating with.
Their Account Managers send assignments based on your skills, locations, categories, demographic and psychographic data. Projects vary from simple hour assignments to high-production assignments involving a team.
Their team of negotiators takes care of incoming inquiries for you. They will work with you to build a sustainable and achievable plan for the next chapter of your career.
---