Businesses cannot afford to ignore the popularity and importance of Instagram to promote their products and services. Instagram is no longer a niche social media platform, having reached the milestone of 1 billion monthly users in June 2018.
Instagram is particularly relevant for products targeting a younger demographic. Statista found that 64% of 18-29-year-old internet users in the United States used Instagram during January 2018. There is a slight female bias, with 38% of female internet users of all ages being Instagram users, compared to 26% of male internet users.
With such an explosion of interest in Instagram, is it any surprise to find that there are many influencers using it daily. It is highly visual and an ideal medium for product promotion. Businesses are rapidly learning the advantage of partnering with social media influencers to showcase their brands.
Influencer marketing can be highly lucrative for Instagram influencers. According to the agency, Socialyte, top influencers with a following of 50 million plus can command $100,000 for a single post. Even a middle-tier Instagram-influencer with 400,000 to 1.5 million followers can charge $5,000 per post. Research carried out by Later using lower-tier influencers, suggests that influencers with 100,000 followers could expect to receive $1,000 per Instagram post.
Influencer marketing agencies provide an important service to brands wanting to partner with influencers on Instagram. They provide valuable assistance to busy companies, too time-strapped or inexperienced to run influencer marketing campaigns in-house. They assist brands through every stage of the influencer marketing process, including influencer discovery, influencer management, content creation, and analyzing and reporting a campaign's success.
We highlight a mix of agencies in this post who see influencer marketing as important, and who have made Instagram an essential component of their campaigns.
---
35 Instagram Influencer Marketing Agencies You Should Know in 2021:
---
1. Viral Nation - Influencer Marketing Agency
Viral Nation is a global influencer marketing and talent agency, representing social media influencers on the most visual social media channels of Instagram, Vine, YouTube, and Snapchat. They focus on both halves of influencer marketing, acting both as an agency for companies wanting to engage in influencer marketing, as well as representing the influencers themselves. They claim to have the largest exclusive talent network in the industry.
They include some large, well-known brands in their client lists, including GoPro, Disney, CocaCola, Nestle, and McDonalds.
They are a full-service agency, covering everything from creator contracting, creative development, content creation and paid amplification - using their selected network of influencers. Viral Nation claims to have a staggering 400,000,000 engaged consumers across all of their campaigns and platforms.
An Instagram-focused campaign was for Canadian brand, Interac, which focused on gathering contest submission and brand awareness. It had a total reach of over 8 million with more than 670,000 engagements.

Viral Nation is the premier Influencer Talent Agency connecting brands to influencers on Vine, Instagram, YouTube, Twitter & Snapchat. Influencer Marketing.
---
2. The Influencer Marketing Factory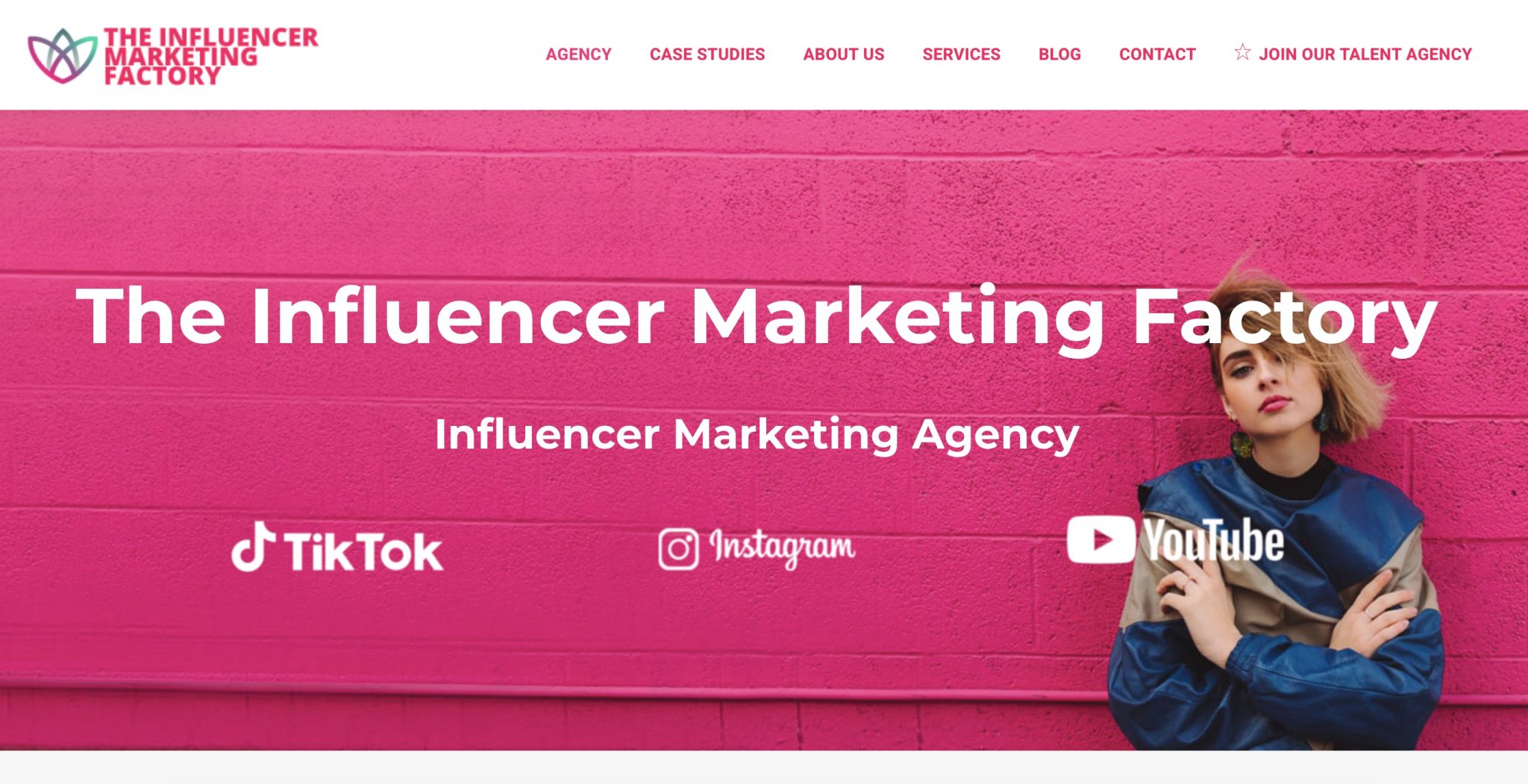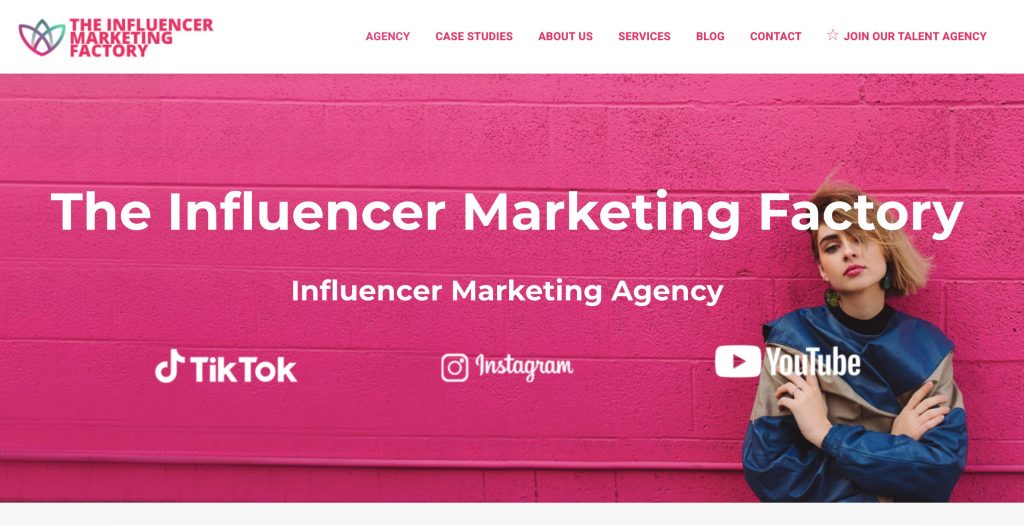 The Influencer Marketing Factory offers influencer marketing services for Instagram, TikTok, and YouTube. They support clients from A-Z, creating influencer marketing campaigns that are effective.
They include amongst their clients Google, Universal Music Group, Amazon, Sony Music, Dunkin', and Bumble.
They are a full-service agency, from influencer marketing campaign creation to talent management, passing by social media and native ads management. As long as you tell them your company goals, they can create a tailored and optimal strategy for your brand, including influencer identification, KPIs setup, authentic and native storytelling, management, contracting, and detailed reporting and analytics.
The agency can support your brand in influencer marketing activities that will generate brand awareness, increase conversions and sales, and drive traffic to a landing page, eCommerce page, or app. They recognize that Instagram is a core social media channel with outstanding ROI and results. This is because it combines the power of catchy videos and photos for brand awareness and the possibility of driving traffic thanks to Instagram Stories and Swipe Ups. They track every click and will create an extensive report for you at the end of the campaign.
---
3. The Shelf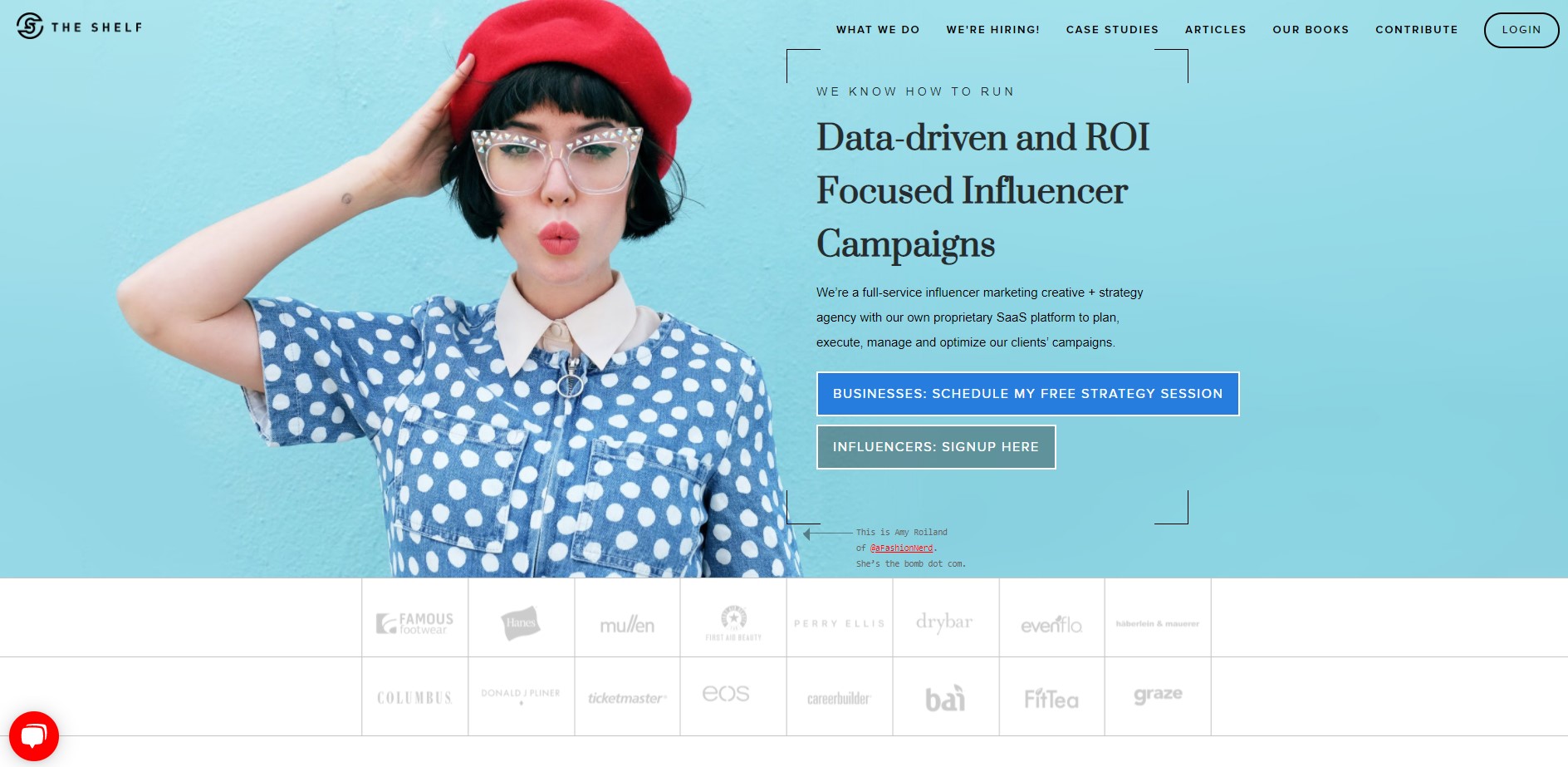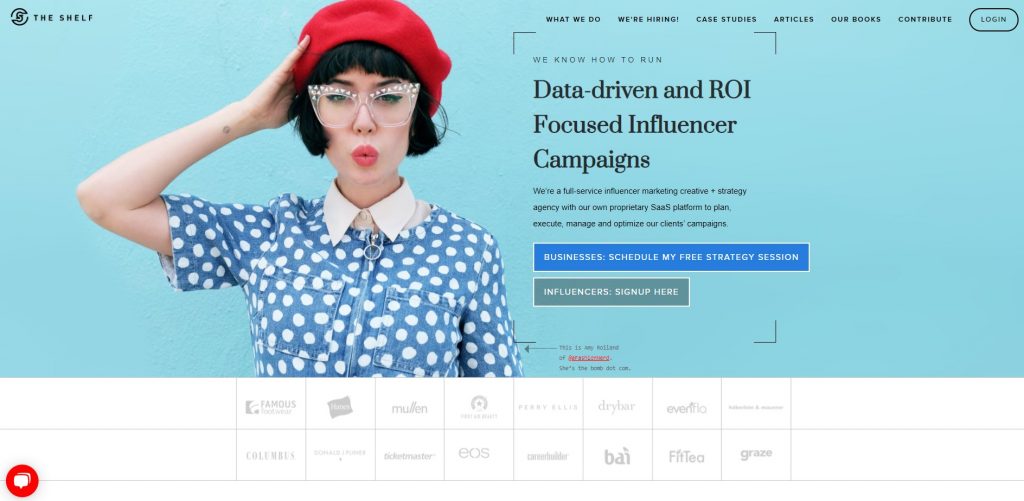 The Shelf is a full-service influencer marketing creative and strategy agency with a proprietary SaaS platform to plan, execute, manage and optimize their clients' campaigns. They use data to match brands with the influencers they believe will deliver the best results.
The agency runs unicorn influencer campaigns shaped by data-driven insights. They begin by asking for your marketing goals, and they then dream up campaigns with a custom strategy to target different segments of your audience. The Shelf's campaigns guide your customers through each stage of the decision-making process and move them along the path to purchase.
They make a point of customizing campaigns to achieve specific results for your brand. Their platform gives them access to a huge network of creators from all over the world, and they have built thousands of relationships. This has helped them run multiple niche campaigns.
Once contracts are signed, they have a portal that houses all your content. They almost always collect extra content for you to reuse as needed. The Shelf has art directors, copywriters, and strategists who assess content to provide influencers with feedback, all to make sure your content delivers the highest ROI.
---
4. Audiencly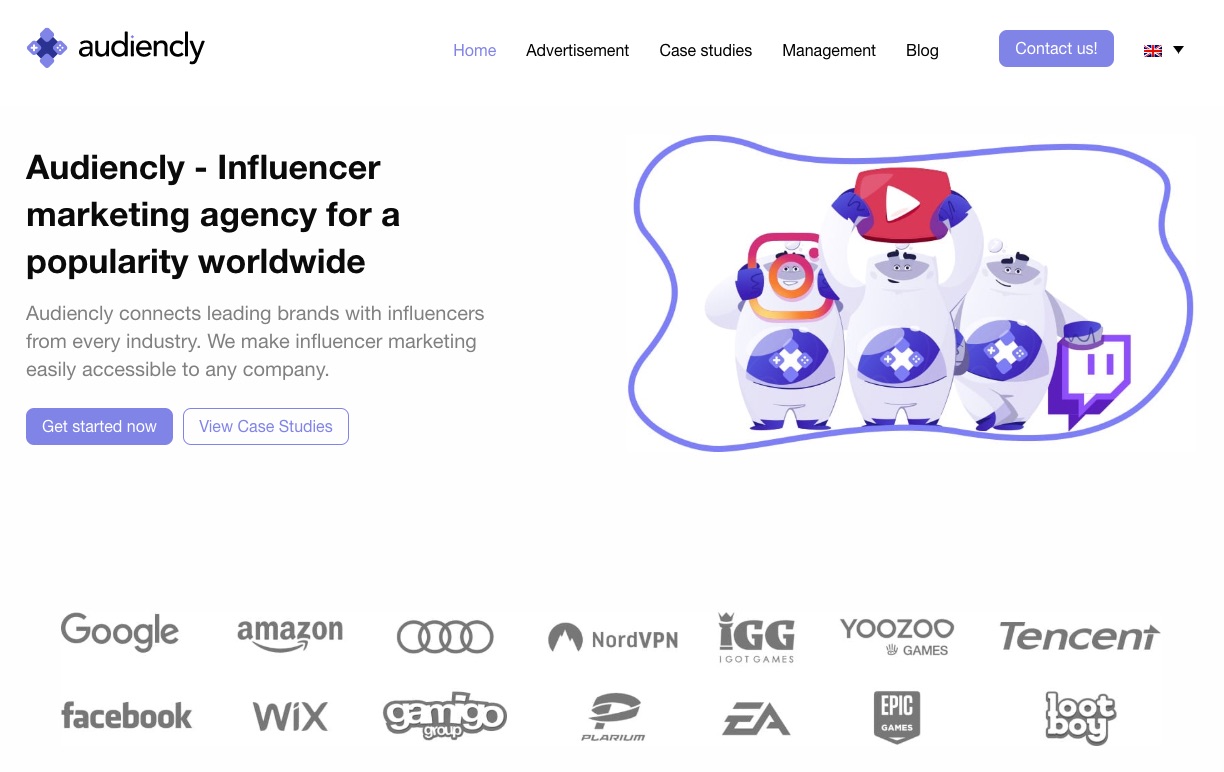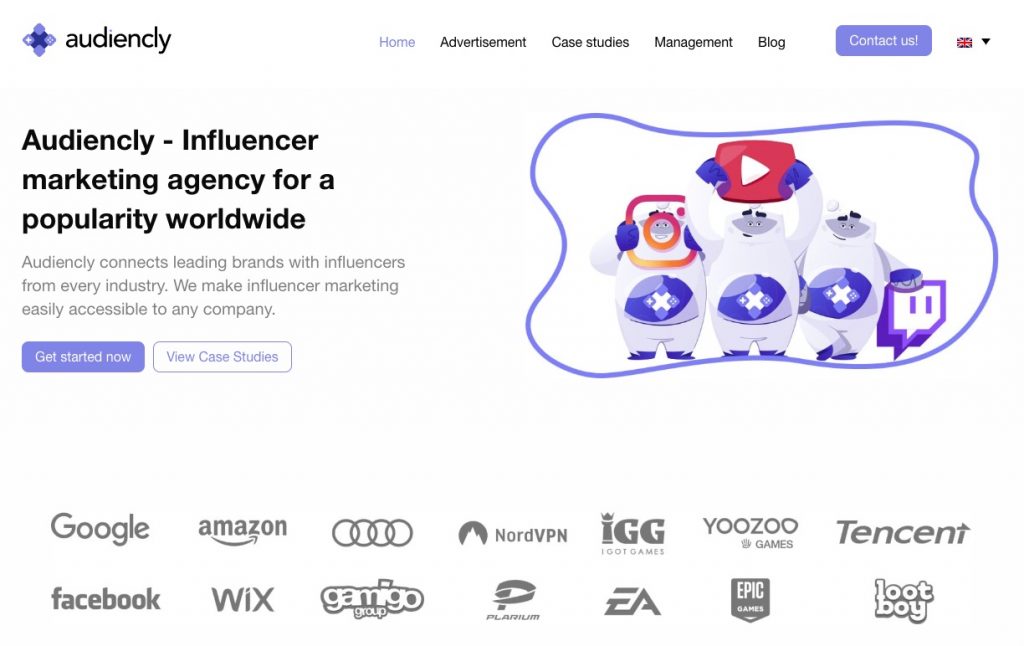 Audiencly connects brands with influencers in every industry. They work with both sides of the influencer equation, both brands, and influencers. They provide a variety of advertising services for companies: influencer marketing, campaign planning, lead generation, product integration, and both offline and online events. For influencers, they are involved with sponsoring, channel management, creative studio, event management, and merchandise and products.
Their big focus is on gaming on YouTube, Twitch, and of course, Instagram. They work with over 5000 influencers, with a combined reach of over 250 million people.
Audiencly offers its Creative Studio to influencers to help produce their content. They help in all areas around graphic design, video editing, voice-over, animations, special effects and much more.
To date, Audiencly has organized more than 1000 successful influencer campaigns and experiences. They have been able to ensure a successful return on marketing investment for their brand clients.
---
5. Kairos Media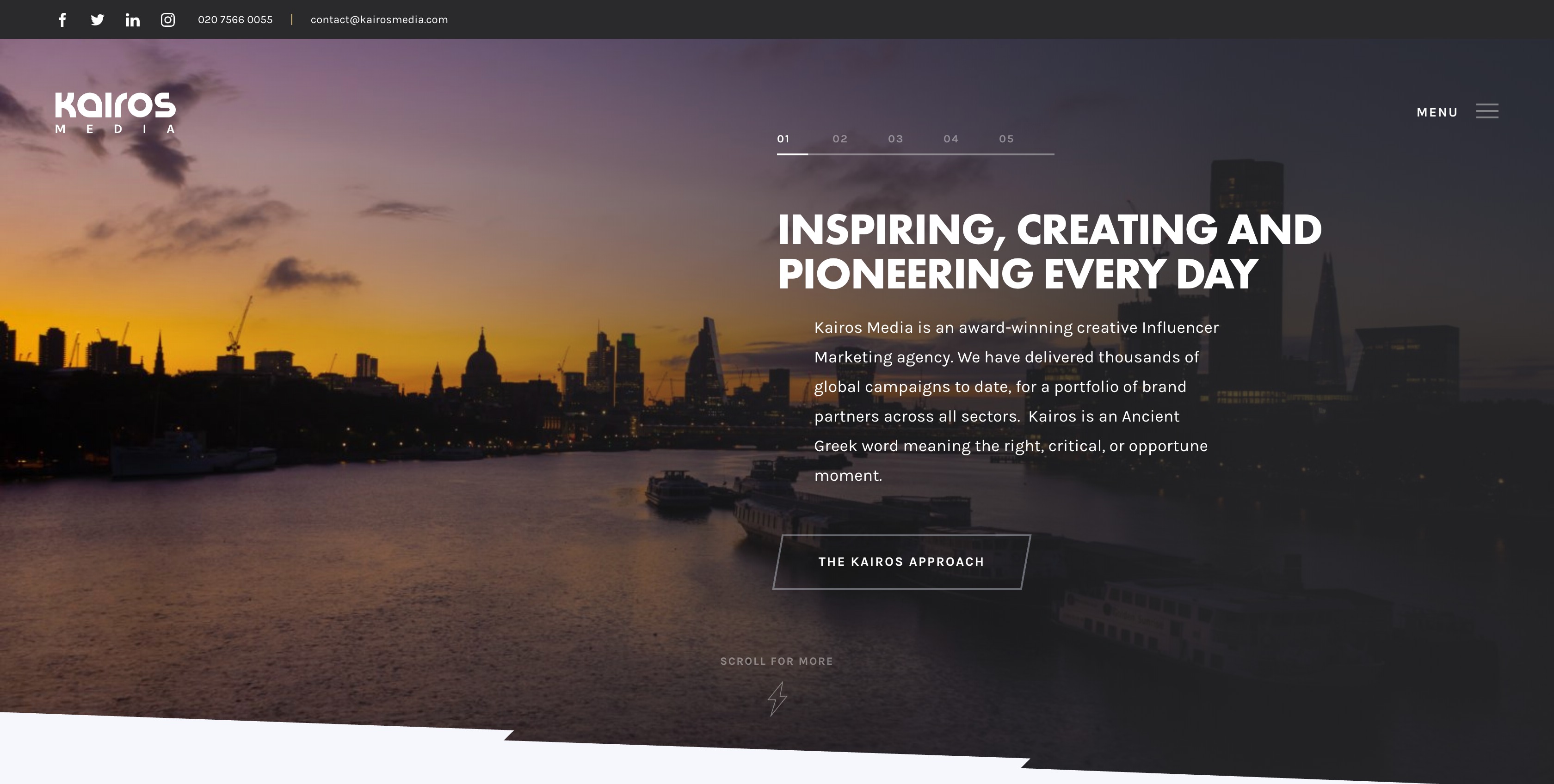 Kairos Media is a full-service digital communications agency with content creation, influencer strategy, and media buying at the heart of what they do. They started from a university dorm and garden shed in June of 2015. They now have long-term relationships with over 14,000 influencers from the gaming, fashion & beauty, lifestyle, travel, fitness, parenting and eSports industries as well as experience partnering with some of the biggest brands in the world.
Kairos Media has offices in London, England, and Los Angeles, California, USA.
Their approach is to create authentic, memorable campaigns powered by insight, data, and creative. They do this through a five-step process:
Creative Review - every project needs (and deserves) a different approach. Kairos Media's creative team are ready for the challenge.

KPI Alignment – they carefully review key performance indicators, campaign objectives, and the broader marketing strategy to ensure that the most appropriate digital communications service is selected and aligned towards the project.

Strategy Selection – they consider the options. Social Creative? Influencer Marketing? eSports? Video Production or something far more bespoke?

Campaign Execution – they offer a full-service, end-to-end project management solution.

Reporting – Kairos media supplies their clients with a detailed presentation showcasing precisely what they have achieved, highlighting the success of the campaign and the benefit to the brand.
---
6. Fanbytes Agency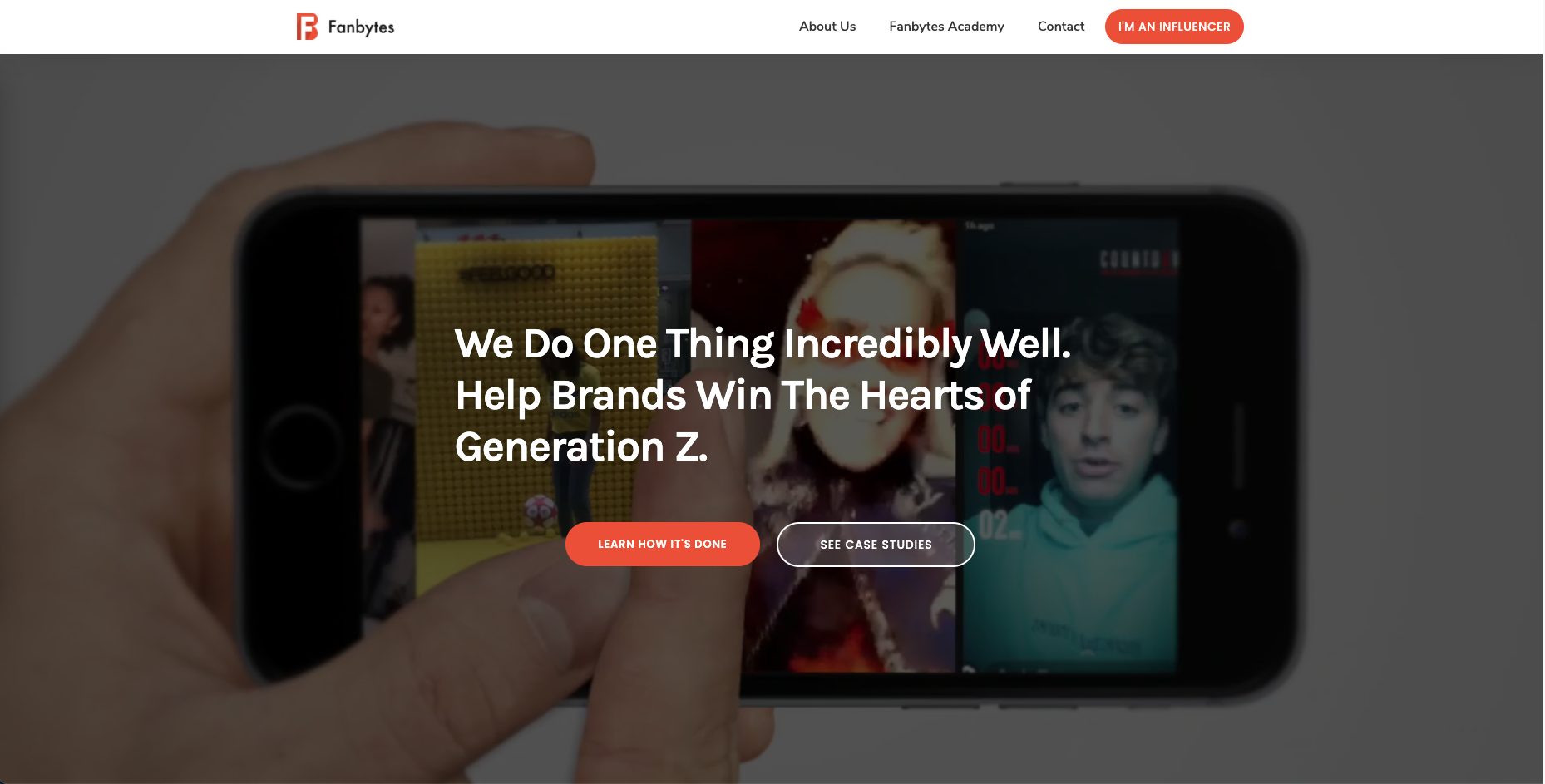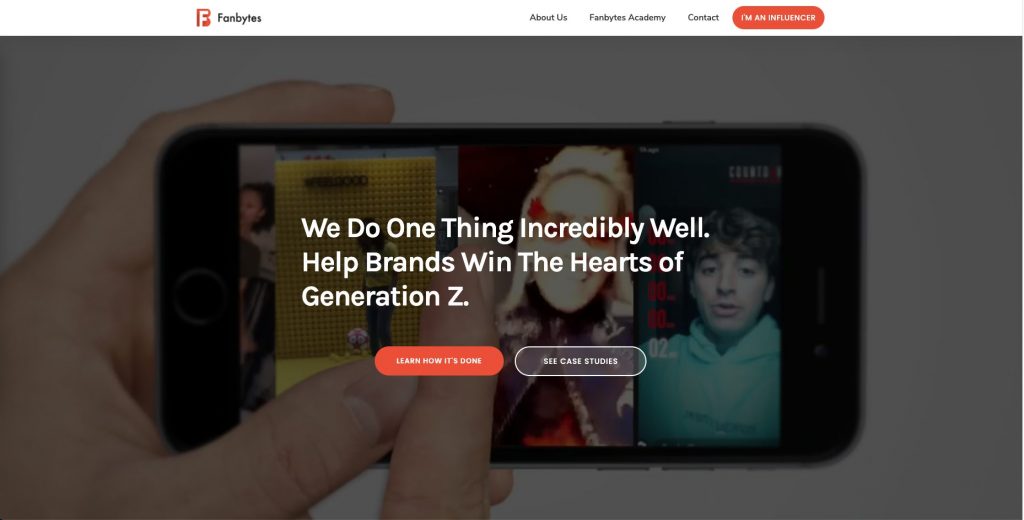 UK-based Fanbytes stresses that they focus solely on Generation Z. This means that Instagram is an essential social platform to them, along with Snapchat, TikTok, and YouTube. They activate campaigns for all niches on these platforms, as long as the target audience is aged 13-25. In those cases, they guarantee results using their unique experience and data-rich marketing campaigns.
As you would expect for a company targeting Gen Z, the Fanbytes team is young. Indeed, their CEO, Timothy Armoo, is just 24.
They can boast an exhaustive list of well-known clients, including Warner Music Group, Nike, Paramount Networks, Deezer, McDonald's, Atlantic, and Poshmark.
Their team of experts manages end-to-end influencer campaigns using a proprietary analytics platform that allows them to run global campaigns at unprecedented speed. They also offer content creation services, where their network of Gen Z content creators create content you can share via your channels. That way, those Instagram posts you share with your Gen Z audience don't sound like a 40-year-old has written them.
---
7. Obviously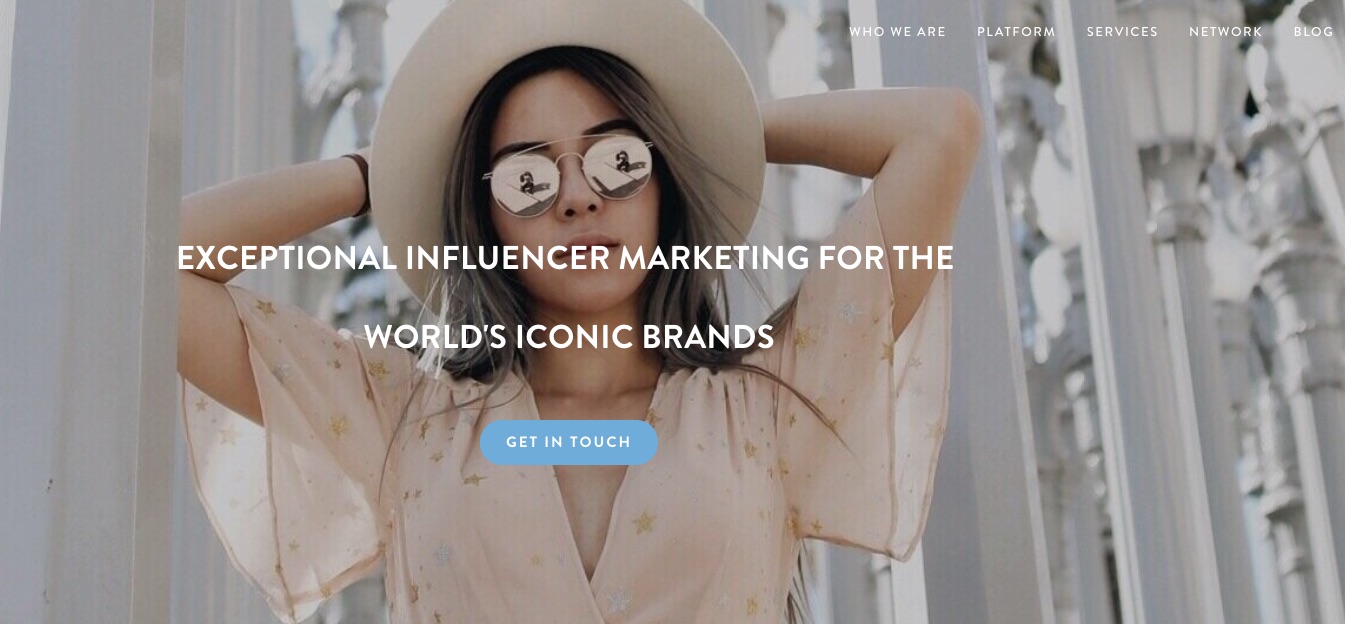 Obviously is a global leader in influencer marketing. They are a full-service agency that offers the full gamut of influencer marketing services across virtually every social channel available, including, obviously Instagram.
They have their own influencer platform, that includes a database of over 400,000 influencers by age, gender, location, interests, quality, and aesthetic to build the community that is the perfect fit for you.
Obviously also specializes in influencer relationships. They know that to give influencers the best experience, you need to be extremely organized.
They offer a white-glove service, where they handle all aspects of your influencer marketing experience, from identifying influencers, all communication, shipping products, and analyzing the results of each campaign.
Obviously also claims to be experts in building effective influencer marketing and social strategies. They also organize live events, which they believe are a great way to attract influencers to your brand and get their followers to check out your retail locations. Obviously can help you amplify all of your events.
---
8. Veritone One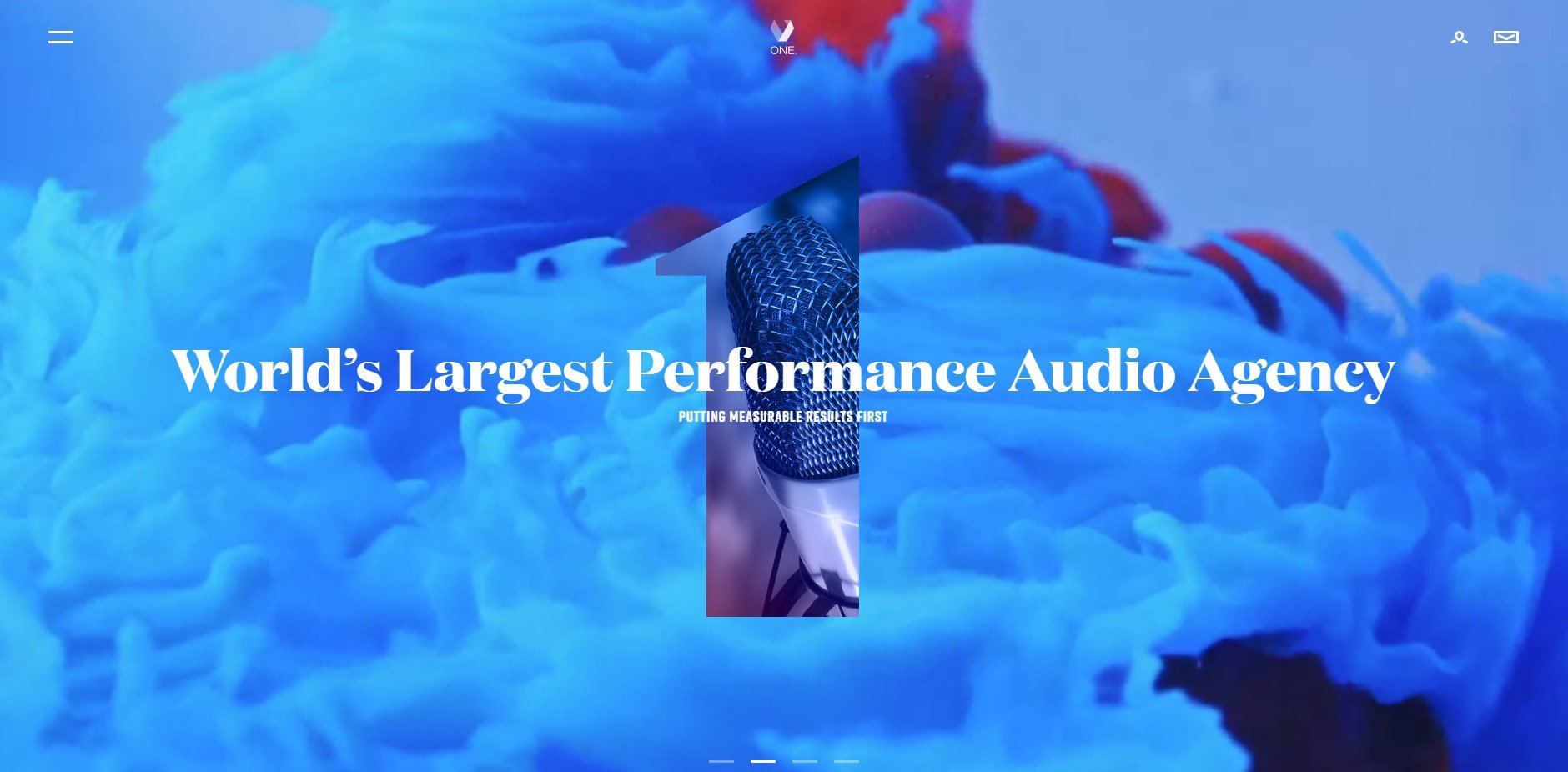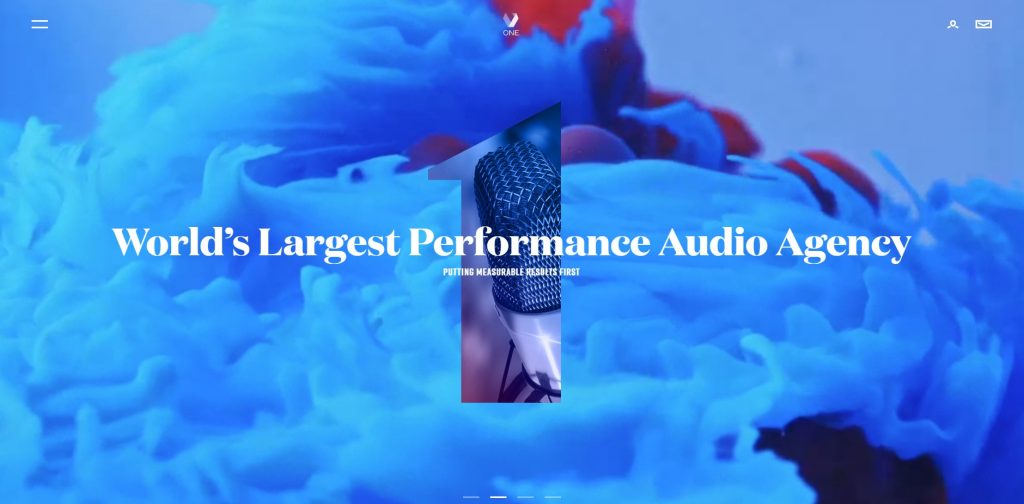 Veritone One places its main emphasis on audio; however, they are a full-service agency and include influencer marketing among the services they offer.
Being performance media experts means choosing the best channels for their clients' message and planning the perfect media buy. They put together a creative strategy that allows their clients to acquire customers at scale and best their competition while building their brand.
They know how to tap into audiences on both a macro and micro scale. They draw on their proprietary discovery platform and valuable partner relationships to pair you with the right talent for the maximum return on investment.
Veritone One operates by optimizing, with an eye on innovation and a clear-cut focus on results. An integral part of Veritone One is Veritone aiWare. This is Veritone Inc's proprietary platform that processes and organizes unstructured audio and video data using AI-based cognitive computing. Their proprietary technology allows them to collect real-time actionable intelligence to better optimize your media and brand's messaging to improve your campaign's performance.
---
9. August United
August United was launched in 2015 by the executives of digital advertising agency Sitewire. They believed that Influencer marketing is the future of authentic and people-centered marketing that outperforms ads because it draws on the digital footprints of others who build credibility for a brand. According to August United's General Manager, Tyler Farnsworth, "August United was formed to unite remarkable brands with remarkable people, resulting in simply better marketing that meets consumers where they are."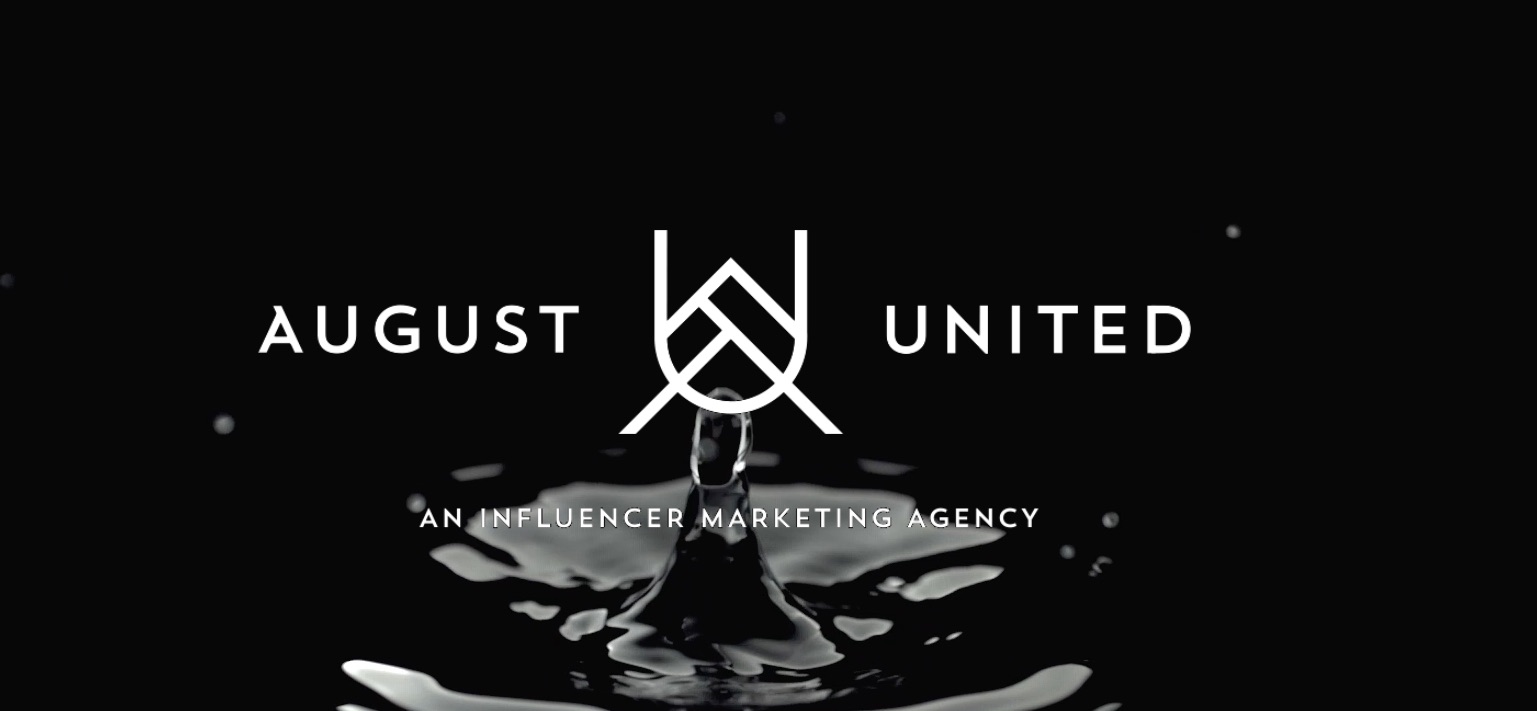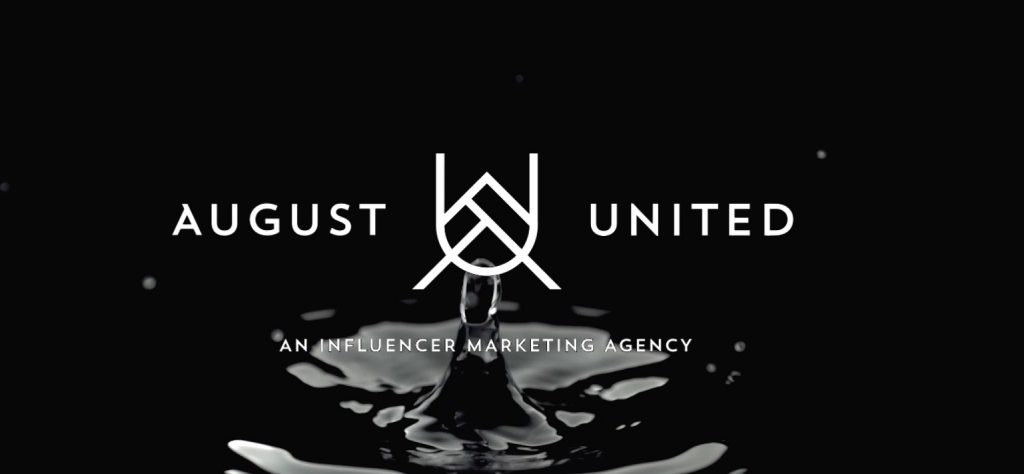 August United offers a full suite of services ranging from talent management to conference planning, content creation to campaign integration.
It includes PetSmart, Persil and grocery giant, Raphs, amongst its clients.In the case of Persil, August United created influencer marketing campaigns for both the 2017 and 2018 Super Bowls. In 2018 In this year's campaign, August United identified and leveraged high-tier celebrity influencers with strong engagement who could share the story of Persil. They worked with influencers to create short-form video content about "stainable moments" that could be washed away with the power of Persil. The influencers shared their videos via their social networks, including Instagram, of course, and generated more than 20 million impressions.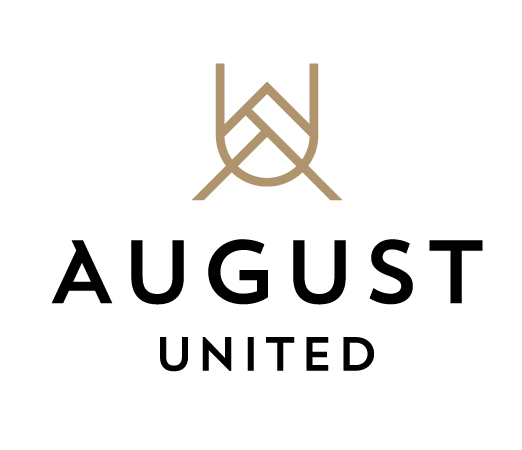 August United is an award-winning influencer marketing agency that specializes in creating partnerships between brands who dare to be awesome and world-class influencers who share remarkable stories, driving real business outcomes and measurable brand lift. Let's chat.
---
10. HireInfluence
HireInfluence is an award-winning influencer marketing agency that has been serving the world's most recognized brands since 2011. They come with the experience and knowledge necessary to deliver white glove, fully-managed campaigns that consistently surpass industry benchmarks.
As a full-service influencer marketing agency, HireInfluence understands that brands have slightly different indicators of success. With this in mind, they partner with their clients to deliver fully-managed, innovative, human-to-human influencer marketing campaigns. Tapped into a network of elite influencers, HireInfluence's mission is to lead the creation of influencer generated content that stays engaging, grabs attention, and results in the metrics that matter to brands. They are innovators, game-changers, and take pride in every project curated and touched.
HireInfluence has offices in Los Angeles, New York, Houston, and executes campaigns globally.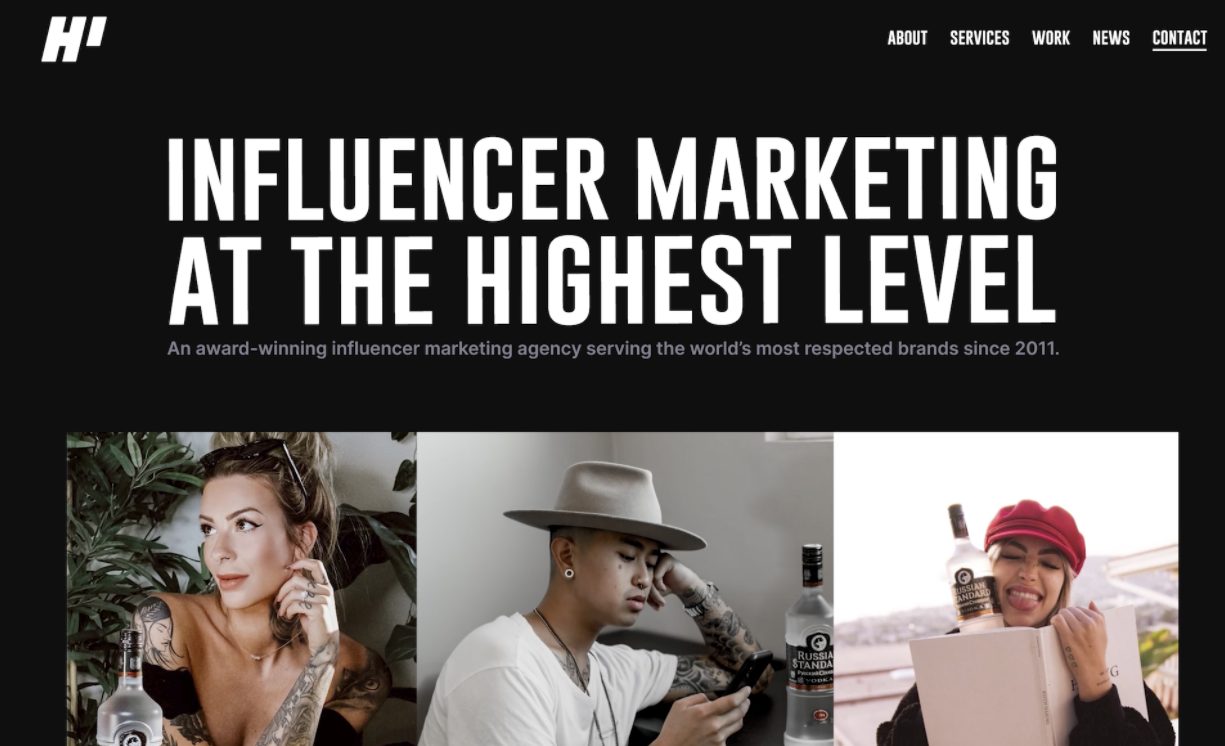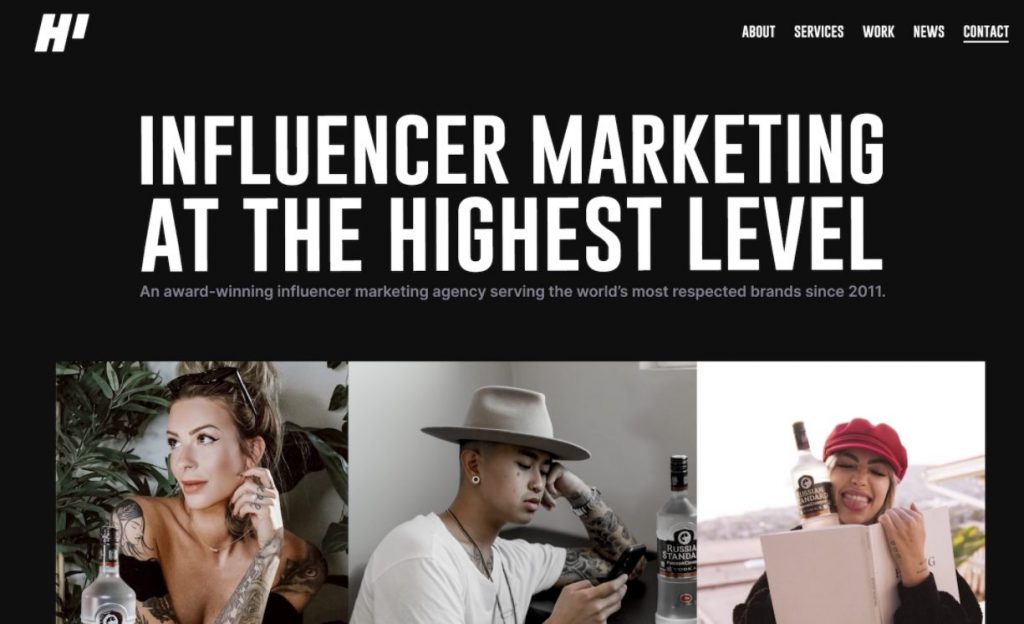 ---
11. Openinfluence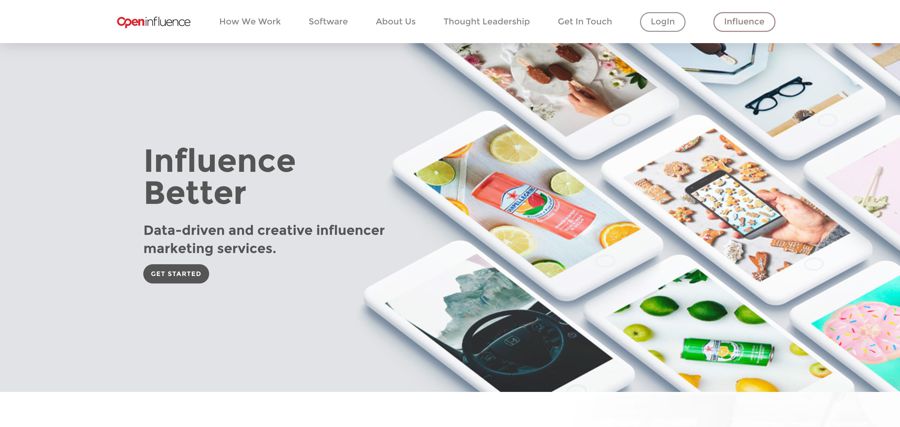 Openinfluence focuses on providing data-driven and creative influencer marketing services. They operate from seven offices across four countries, with over 1,000 premium clients. They're young and passionate and have been recognized in both Forbes 30 under 30 and Inc. 30 under 30.
Openinfluence offers a full-service influencer solution that combines a proprietary technology platform, industry insights, and diligent processes to deliver consistent quality content and ROI. They have a mission to scale the storytelling process through efficiency, quality, and transparency for both advertisers and content creators.
They use a four-stage process:
Creative strategy

Influencer identification

Influencer outreach and campaign management

Campaign reporting
Openinfluence aims to create and deliver quality content at scale.
They have built a powerful influencer marketing suite to help businesses who want to step into the world of influencer marketing. It includes intelligent A.I. to help select the best influencers to meet your goals. The software analyzes every piece of influencer content allowing you to search for influencers by what's in their content. It includes extensive content analytics, demographic data, management tools, and performance forecasting.
---
12. Zorka.Mobi - Influencer Agency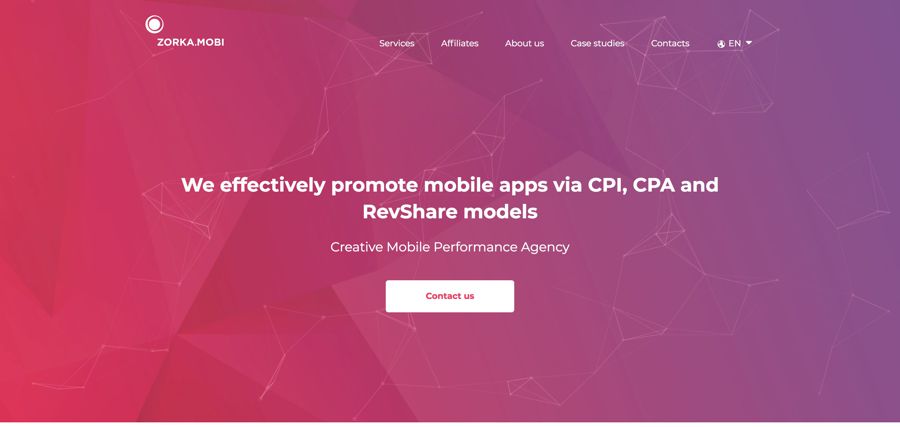 Zorka.Mobi is an app and influencer marketing agency. They offer a full range of marketing services – from strategy development to its execution with tools like Influencer Marketing and Performance Based Advertising.
One of their specialist services is influencer marketing, with a particular emphasis on working with app developers and brands. They coordinate influencer marketing activities across YouTube, Instagram, Telegram, Twitter, and Vkontakte.
Zorka.Mobi ran its first influencer campaign in December 2016, and by January 2019, they had orchestrated thousands of successful campaigns for more than 50 clients and created an in-house project management platform. They have more than 300,000 influencers in their database, operating across 90 countries.
Their campaigns are full service- from influencer selection to post analysis. Zorka.Mobi splits campaigns into three main stages:
Preparation – briefing, media planning, media plan approval, and final TOR approval

Production – script editing, tracking links preparation, and video release

Analysis – primary results analysis within a week of a video's release, and reports with campaign results at campaign conclusion
---
13. Fanbytes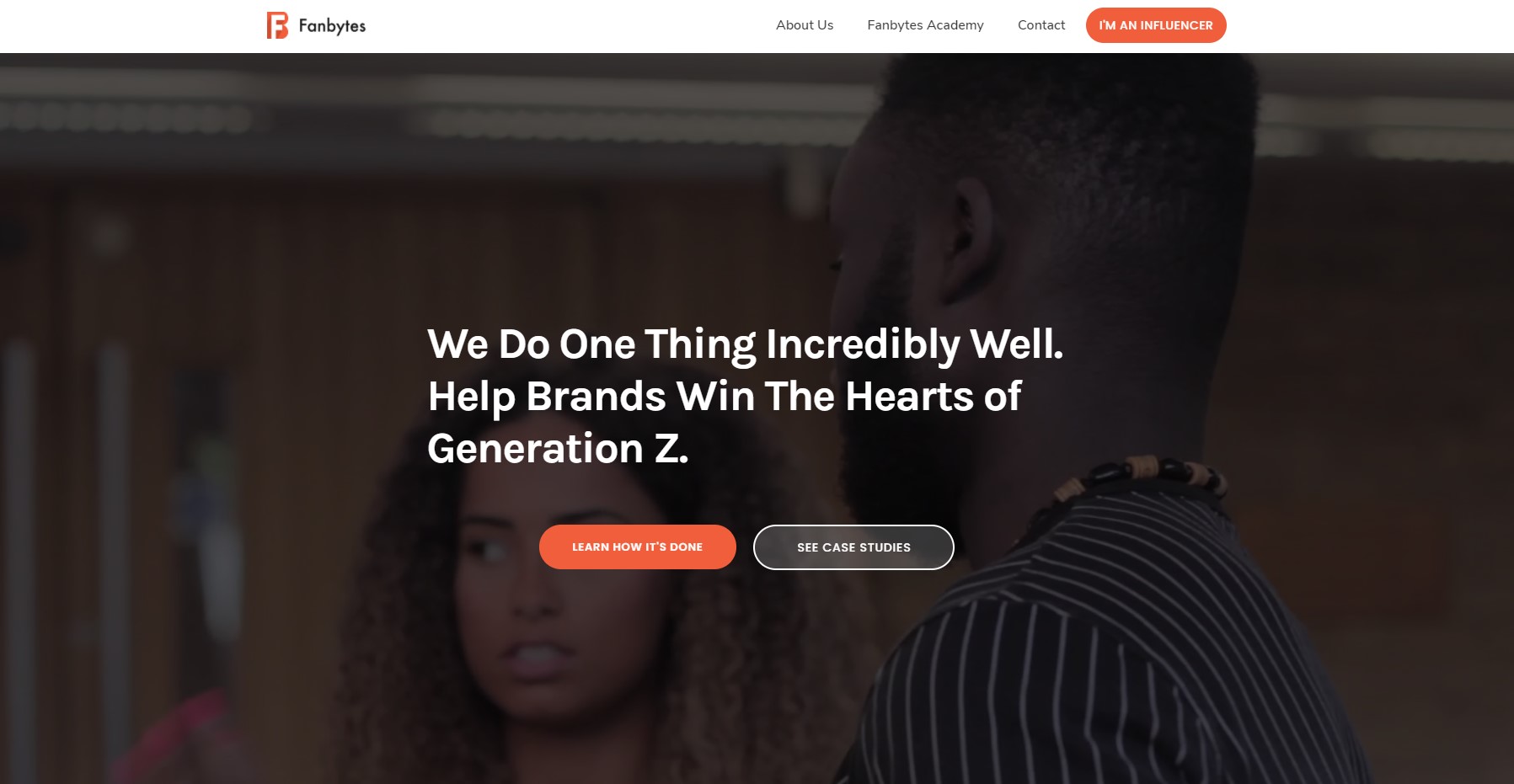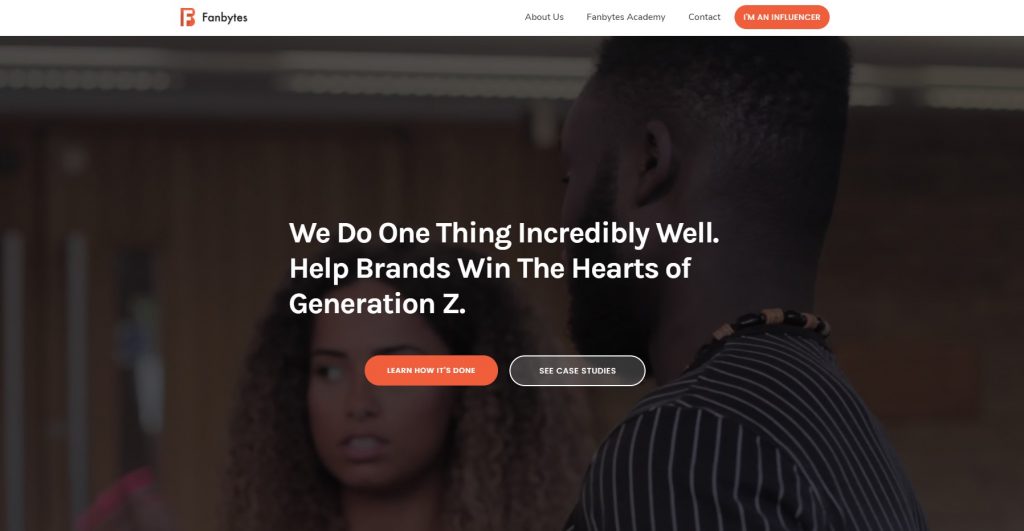 Fanbytes has a mission to do one thing incredibly well: help brands win the hearts of Generation Z. They don't claim to be able to reach every audience possible – if you're trying to reach 30-year-old dads, then Fanbytes acknowledges they are probably not a fit. Their specialism in helping reach the 13-25-year-old audience means they can guarantee results using their unique experience and data-rich marketing campaigns.
Some of the brands they have worked with include Warner Music Group, Apple Music, McDonald's, and Boohoo.
The agency's award-winning team of experts manages end-to-end influencer campaigns using their proprietary analytics platform, allowing them to run global campaigns at speed.
Their influencer data goes beyond basic surface-level metrics, providing actionable insights like expected clicks, installs, and branded engagement rates.
---
14. Mediakix
Mediakix describes itself as working with top YouTubers, Instagrammers, and social influencers. They work with channels in the fashion, home, design, lifestyle, men's, travel, photography and tech niches. They are influencer marketing specialists.
It is clear that Mediakix loves Instagram and clearly sees its strengths as a social media channel. They have an infographic on their site comparing the advantages of Instagram over Snapchat. A very telling statistic is that has a 92% brand adoption rate, compared to Snapchat's 40% rate. They declare Instagram to be the most popular channel among trendsetting teens.
Mediakix's client roster includes Nordstrom, Jarden, Shiseido, Indiegogo, and Hallmark.
One of their clients is Blue Apron. They created a year-long campaign, using top social media influencers, to showcase Blue Apron's food subscription service. Food can be mouthwateringly visual, and therefore Instagram is the perfect channel for a food-based social media campaign. Matt Salzberg, CEO of Blue Apron explains, "Customers hear about us from other customers or from social media. One of their friends who cooked a Blue Apron meal shares it on Facebook or Instagram because they are really proud of what they've created. Then others go to our website and sign up".
---
15. The Amplify
As its name indicates, The Amplify aims to amplify their partners' messages across social media channels, including Instagram. They describe himself as being a "trusted partner of the top creators and top brands across social." This works two ways. As with all of these agencies, The Amplify use the most influential social media creators to distribute their content. However, unlike some of the other firms who will happily accept clients of any size, The Amplify is only interested in partnering with A-List brands.
This means that they can claim to have represented brands like Pepsi, the NFL, 20th Century Fox, and Infiniti.
The Amplify is both an agency and an influencer platform. In an interview with Ivy magazine, the firm's founder, Justin Rezvani, admits that from a business point of view they have no huge views comparing one platform with another. However, despite that, he believes that "...Instagram is still the most powerful social network right now. With Instagram, you're really, really able to engage with an audience, and you're also able to communicate with them through comments and through conversations".
One of The Amplify's campaigns was for Goosebumps. They created Instagram videos in-house within the artificial reality of Goosebumps, with the main character racing through town trying to avoid the clutches of a giant praying mantis. This resulted in 163,705 engagements and 1,465,075 full video views.
---
16. Influencer Marketing Agency (IMA)
As IMA's full name suggests, the firm specializes in assisting brands to tell their story with the help of influencers. It is a full-service digital agency, with Instagram being one of the platforms they use to get their clients' messages across.
Unlike many of the other agencies here, IMA is European-based, and its list of clients reflect this. These include L'Oréal, Farfetch, Diesel, and Unilever. However, they also have well-known American brands, such as Calvin Klein and DKNY on their books.
Their client base indicates that big-name companies clearly understand the importance of social media influencer marketing. All of these clients have an Instagram presence. Calvin Klein, for instance, has 7.5 million followers. The Calvin Klein hashtag (#calvinklein) currently appears in 2.2 million posts.
One of the brands they use Instagram extensively with is Italian-based clothing firm, Diesel. They worked with 77 influencers across Instagram and other social platforms, highlighting the hashtag #DieselPeople. These influencers had an average Instagram following of 140 thousand. They ultimately achieved 977,000 likes, comments and shares on the #DieselPeople content
---
17. Infinite
Infinite is a Texas-based full-service agency, covering the full gamut of advertising media, even "old" media such as tv and radio. So why have we included them in a round-up on Instagram? They have moved with the times, calling themselves "digital trailblazers" and they realize that social media marketing is a vital part of the marketing process for many brands.
Infinite look sat their brands through three lenses: creative, interactive and motive- based marketing. They use these lenses to uncover the "why" behind each brand. It is the Interactive lens that is most relevant to social media marketing. They ask each client, "How do customers view your brand?" and then use platforms such as Instagram to give the brands a personality.
For instance, they recently created an Instagram campaign for Downtown Dallas - the principal advocate, champion and steward of the downtown Dallas area. Infinite wished to connect Downtown Dallas with the local Instagram community, @InstaDFW, with the aim of mobilizing the local Instagrammers to be advocates for the downtown Dallas neighborhood communities. They created One by One, an art exhibit showcasing the Instagram photographers' work. What could be more suited to Instagram's visual medium and sharing than an art exhibit! The artists managed to reach over six million Instagram followers, and build up foot traffic to the exhibition.
---
18. Agency Entourage
Another Texas-based agency that recognizes the benefits of using Instagram as a way to generate interest in brands is Agency Entourage. They offer a full range of advertising services, including social media marketing and integration services. They see social media as being all about discovery and recognize the importance of creating content that users want to share.
They created an Instagram-specific campaign for Arlington Highlands, a shopping center in Arlington, Texas. The aim was to encourage shoppers to donate to a DFW Toys for Tots toy drive. The shopping center promoted that it would donate $1 to the toy drive for every Instagram upload with the hashtag #AHGive. The Instagram public tookj to this campaign, seeing it as an easy way to help a worthy charity.
---
19. Go Fish Digital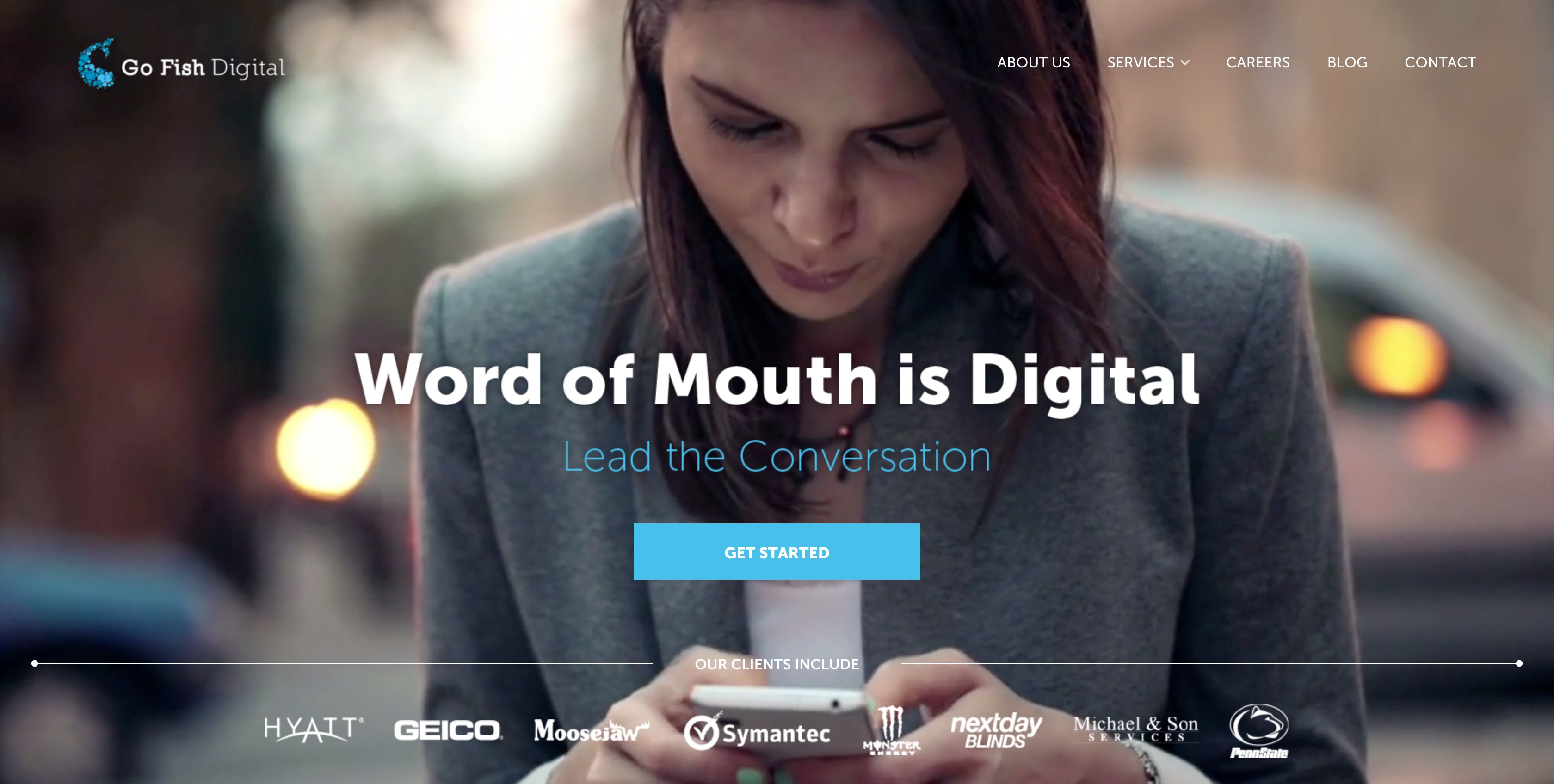 Go Fish Digital was founded in 2005 and has spent over a decade performing Search Engine Optimization, Online Reputation Management, Content Marketing, Website Design & Development, and Paid Advertising services for their clients. They have now added influencer marketing to their services offered.
They work with some of the largest brands, franchises, and CEOs but also help fast-growing small and medium-sized businesses with their digital marketing needs. They strive to be data-driven and stay a step ahead of what is occurring in the digital landscape.
They see influencer marketing as a four-step process:
Develop influencer marketing strategy

Coordinate the influencer collaboration

Guide the creative process

Report on campaign
Go Fish Digital creates customized influencer strategies to help their clients reach their marketing goals. They also actively seek ambitious and creative influencers, looking to be the next brand champion for their clients.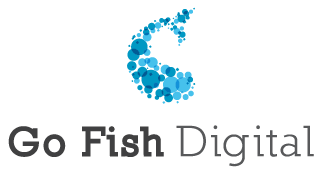 Go Fish Digital focuses on building strong relationships with influencers by promoting trust and transparency. Let them create a customized influencer strategy to reach your marketing goals today.
---
20. StarGazer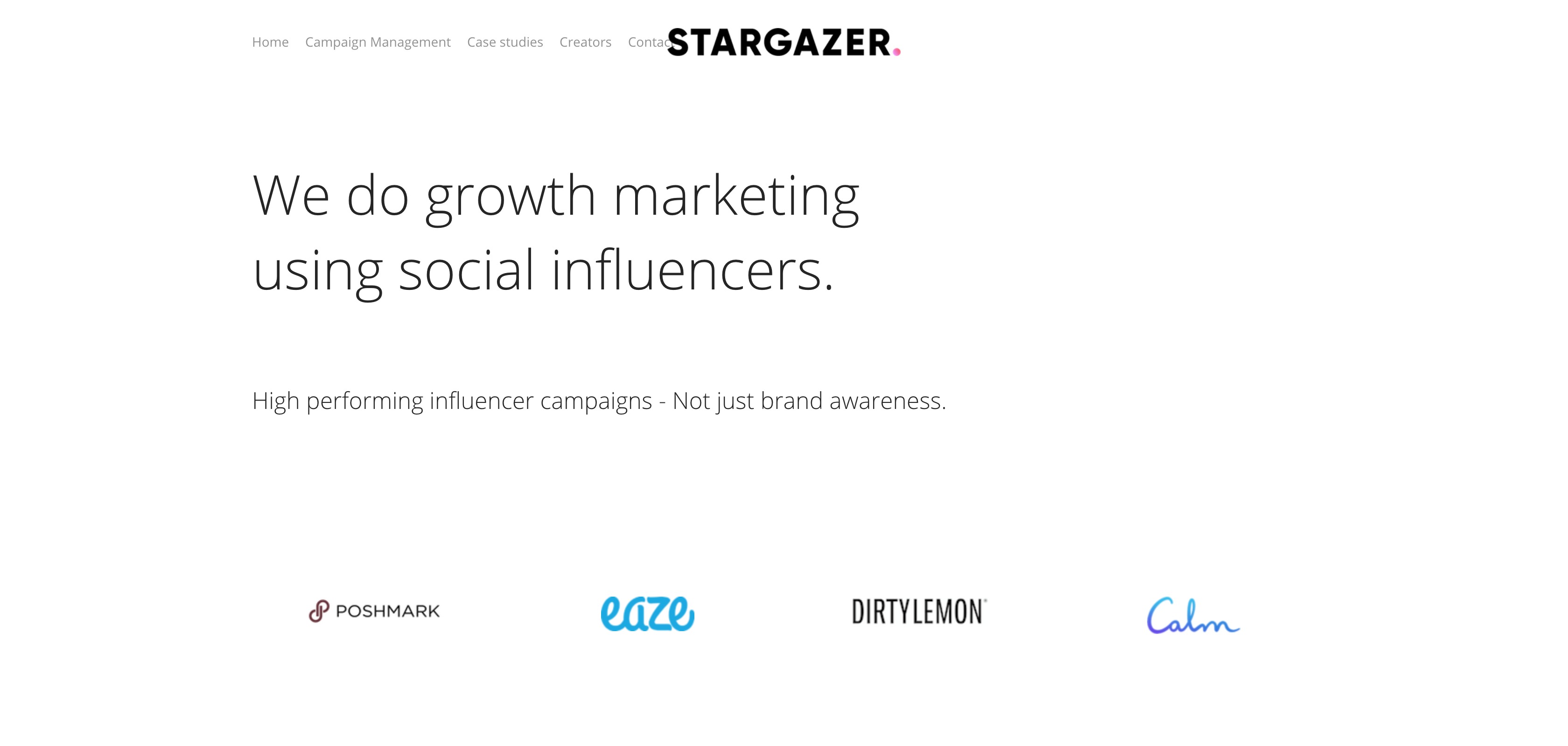 StarGazer describes itself as doing growth marketing using social influencers and focuses on high performing influencer campaigns - not just brand awareness.
They run direct response influencer marketing campaigns. They work with performance-focused apps and e-commerce brands to drive users, maintain low CPAs, and build positive brand associations through influencer marketing. They have access to influencer audience demographics, topics, and engagement data that allows them to quickly hone in on the influencer pool uniquely suited to promote every brand and provide the best ROI.
StarGazer handles everything from identification to logistics, management, tracking, and reporting. The agency builds its clients' campaigns with its own Influencer performance prediction tool. They use their platform to identify and vet authentic influencers with the ideal target audience for a brand. This includes more than 5 million influencers refined by metrics such as industry, content, location, interests, audience demographics, audience engagement.

Stargazer is the only performance agency that connects brands and creators. We offer full-service campaign management and guarantee results.
---
21. 6 Degrees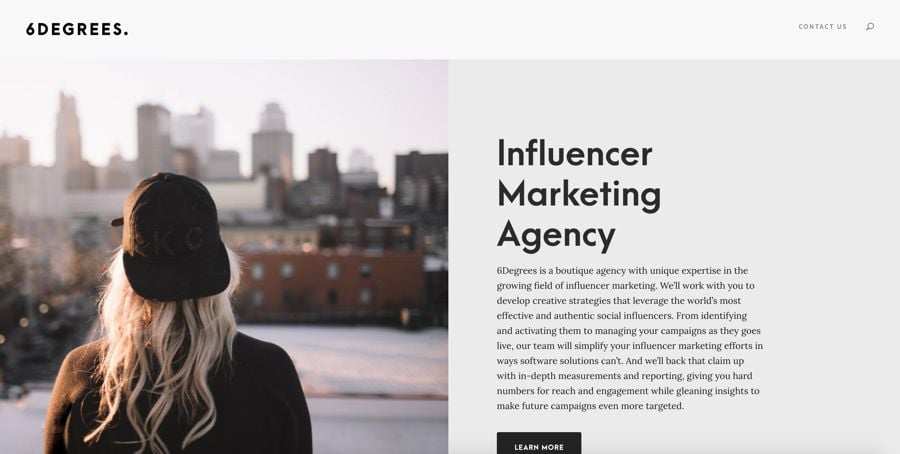 6 Degrees is a boutique influencer marketing agency. They're based in Copenhagen, Denmark and have satellite offices in London and New York. They leverage the world's most effective and authentic social influencers.
They view their clients' marketing as the story a client want to tell audiences; a story that 6 Degrees will help write. They work closely with their clients to understand the background and personality of their business. They work towards meeting their clients' marketing objectives. They see their role is to bridge the gap between now (the beginning) and when their goals are met (the end). They assemble the cast of characters—the influencers—and create a narrative that's authentic and relatable.
6 Degrees uses a mix of software and the human touch. Their proprietary technology solutions form the foundation of their search and analytics efforts. However, they recognize the need to add a human overview to the automated data.
6 Degrees offers the following services:
Influencer Identification

Relationship Management

Influencer Campaign Management

Influencer Campaign Measurement

Campaign Reporting
---
22. HelloSociety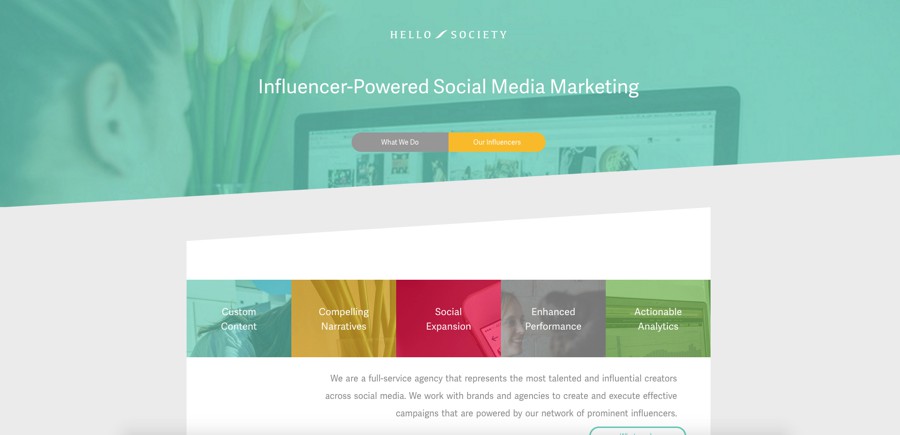 HelloSociety, which is a New York Times Company, describes itself as a full-service social storytelling agency. They claim that their campaigns deliver a 54% higher average engagement rate compared to the industry average. Their influencers also garner a 25% higher average engagement rate on content created in partnership with HelloSociety versus their other #sponsored posts.
HelloSociety offers storytelling solutions for its clients by merging proven influencer expertise and their full-service, in-house creative studio, HelloStudio. HelloStudio delivers engaging social-first assets tailored to a brand's visual style, audience, and objectives.
HelloSociety uses Capture as a targeting solution to drive conversions for brands by leveraging historical proprietary data to reach influencers' most engaged audiences across social. They also use audience retargeting to reach engaged consumers at scale, by retargeting an influencer's top followers and lookalike audiences.
HelloSociety also uses Sentiment Analysis to give brands a deep-dive analysis of positive, neutral, and negative follower sentiment. This helps brands better understand followers' intent to purchase, brand perception, sharing behavior, and more.
---
23. PMYB
UK-based PMYB has many years of working with influencers. Indeed they have isolated the 46 factors they believe make influencers most successful and have highlighted the influencers they believe best meet these criteria, calling them Chromo-influencers. PMYB matches the best Chromo-influencers to the most suitable campaigns for their talents.
PMYB delivers disruptive influencer marketing campaigns for many of the world's top brands, from their London and Nottingham offices.
The agency focuses on providing its clients with an improved ROI or smashing their KPIs by translating large genuine, engaged audiences into consumers. They undertake both influencer marketing and social amplification campaigns.
PMYB has deep connections with over 9,500 digital influencers worldwide, and also offer demographically targeted campaigns using their high-performing Chromo-Influencers.
---
24. Carusele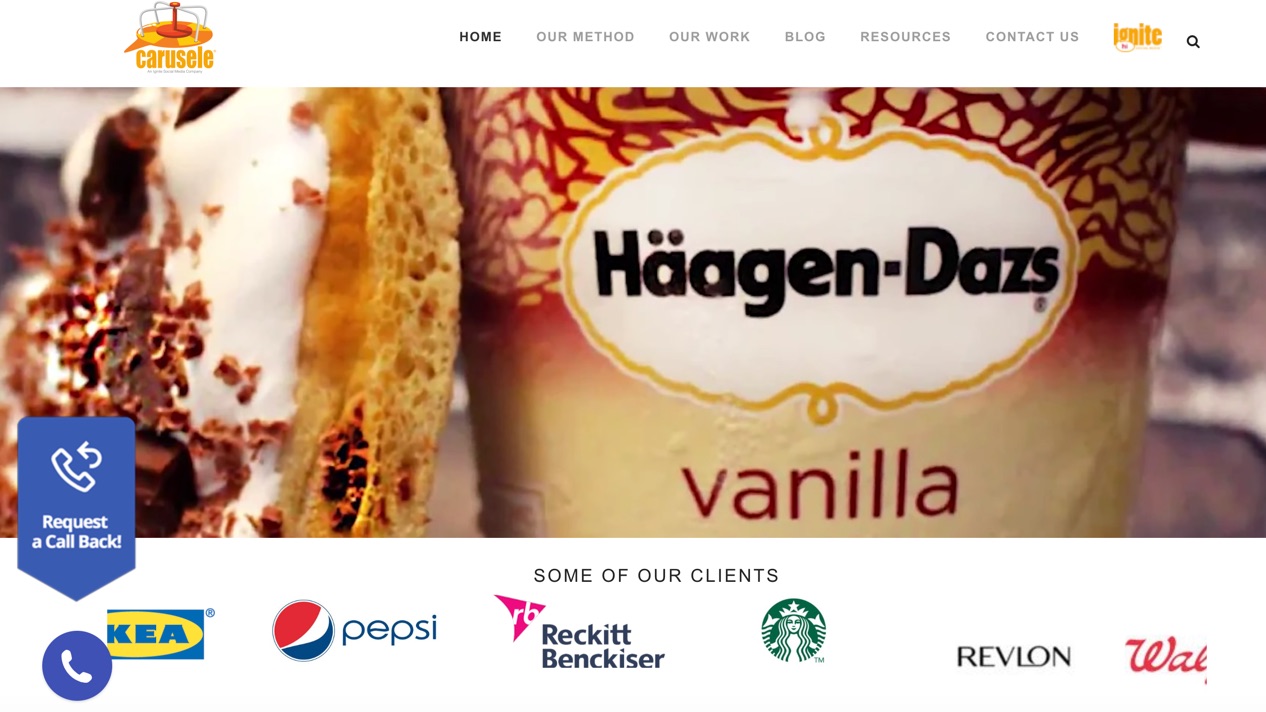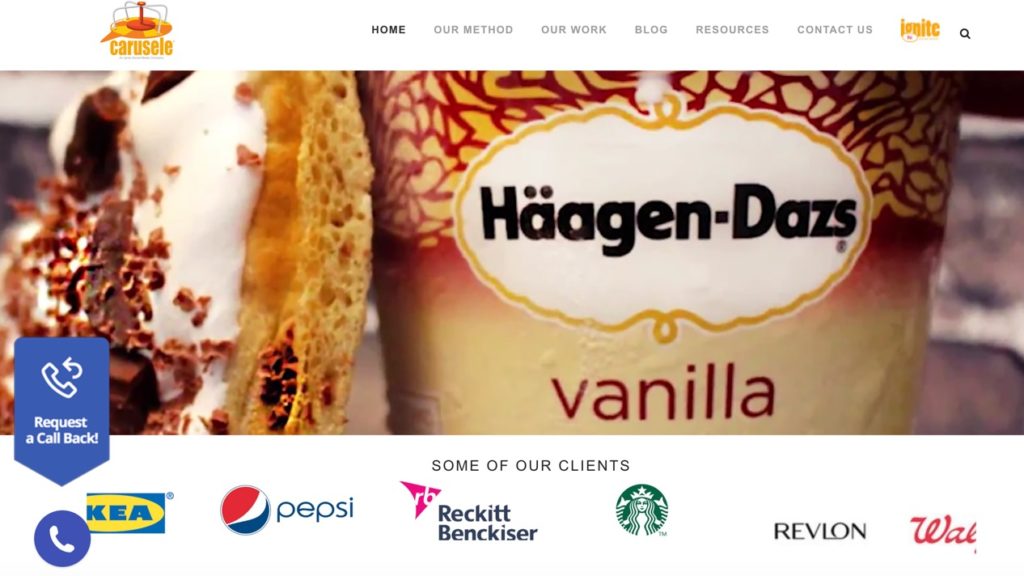 Carusele proudly displays that they have received over 40 awards for their client work. They provide real-time optimized influencer marketing campaigns for consumer brands and retailers.
They use real-time data to optimize programs daily to generate the most efficient results. Because of this, they believe their programs are competitive with pay-per-click advertising and drive guaranteed results for their clients. Carusele campaigns focus on metrics like sales lift, e-commerce conversions, qualified web traffic, audience attention, and viewable impressions.
Carusele's targeting goes beyond finding influencers who match their client's audience profile. From choosing influencers whose audiences match their client's to building custom and look-a-like audience segments for media boosting, their programs ensure the best content is seen by the people their client wants to reach.
Their past clients include Revlon (in a campaign that resulted in a 205% sales lift), Jared (generating 110 million minutes of consumer attention), Tyson (leading to 48% better sales), and Vera Bradley (giving a 2.5:1 ROI).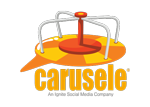 Amplify your influencer marketing with constant optimizations that leverage real-time data to drive measurable, guaranteed results. Our unique, award-winning approach identifies the best performing campaign assets and gets them in front of your exact target audience. Learn more about our full-service influencer marketing solutions by contacting us today.
---
25. The Outloud Group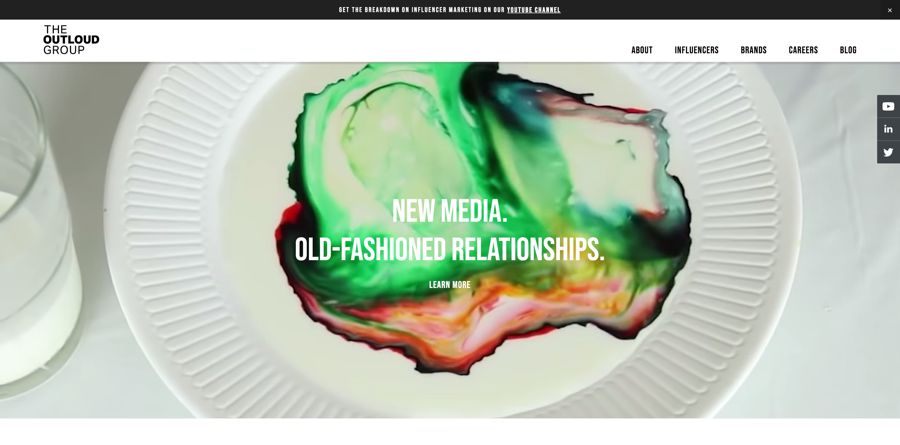 The Outloud Group partners with brands and influencers to deliver highly effective and authentic marketing campaigns. They consider they live and breathe digital media but are grounded in old-fashioned relationships.
They are a growing team that has carved out a strong niche in the influencer marketing world. They embrace their Midwestern roots and believe that a straightforward approach sets them apart in a world of glitz, glam, pomp, and circumstance. Headquartered in Detroit, it's common for them to be in Los Angeles, New York, and abroad.
The Outloud Group has worked with brands on influencer campaigns since 2008. On behalf of their brand partners, they find the right influencers to achieve marketing goals. Their bread and butter is direct response and branded content campaigns, but they are not afraid of trying something creative.
They drive customer acquisition through trackable targeted ads delivered by a trusted source. Their influencers advocate for a brand using their creative minds, loyal audience, and an agreed-upon set of talking points. While brands are actively involved in crafting the message, creative control ultimately rests with the influencer to ensure authenticity.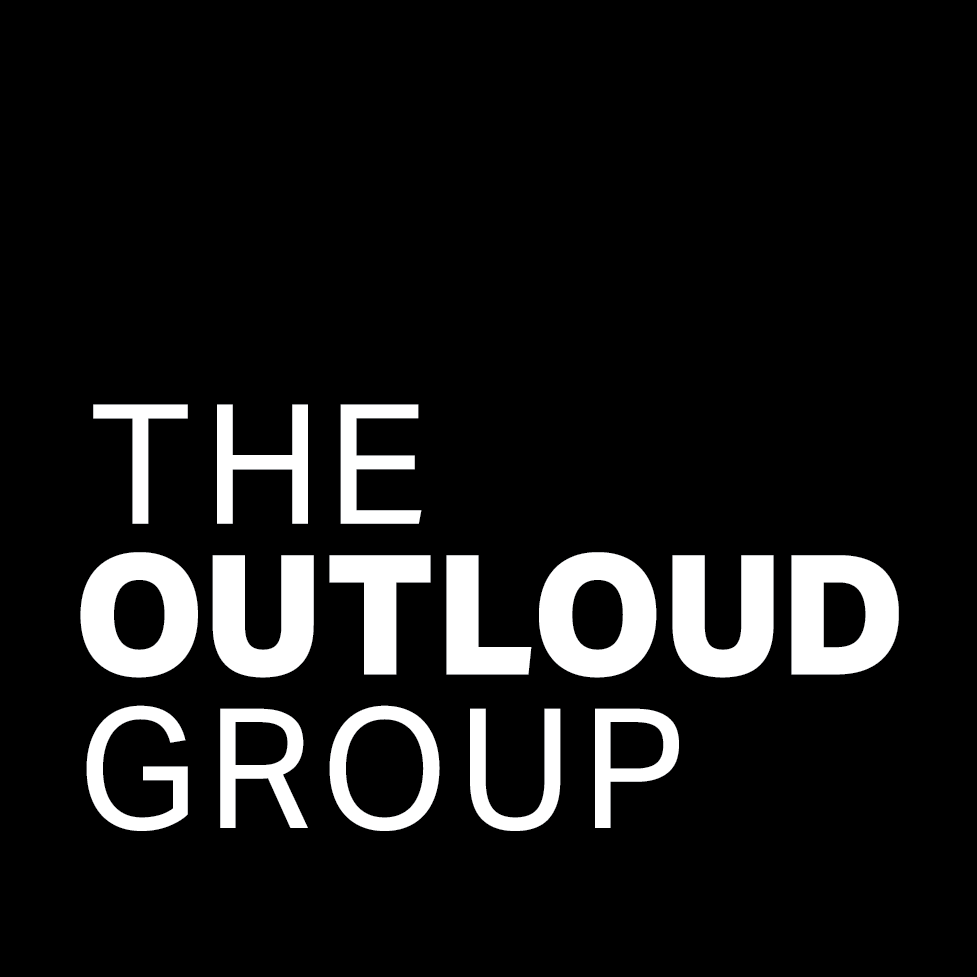 Influencer Marketing. Done Right. We are a full-service influencer marketing agency that makes things happen for some of the biggest disruptors and challenger brands. When you're ready to move from talk to results, we're your partner.
---
26. Sway Group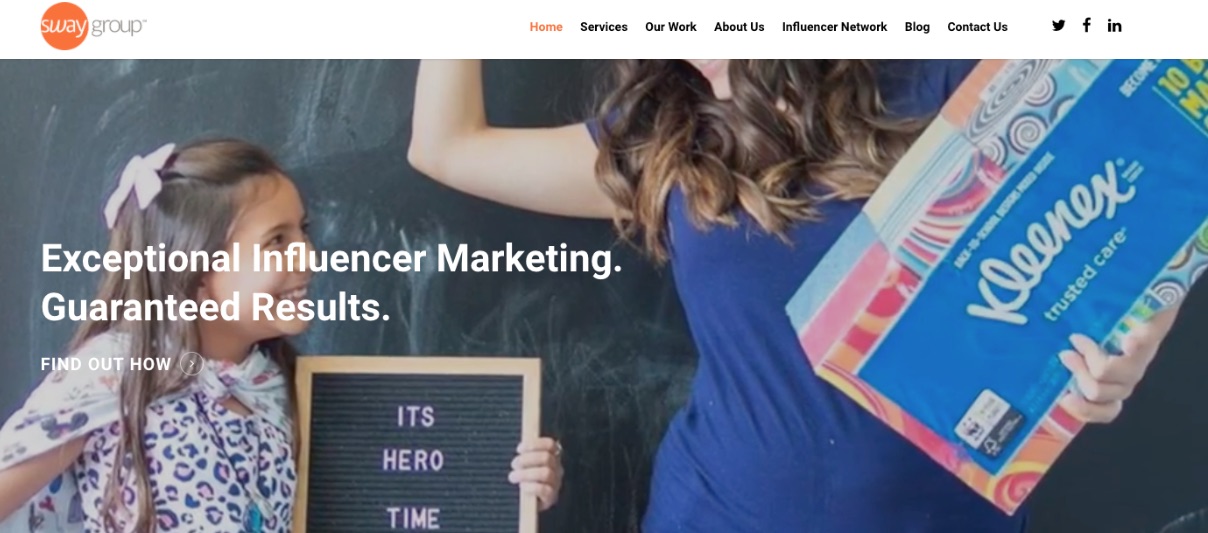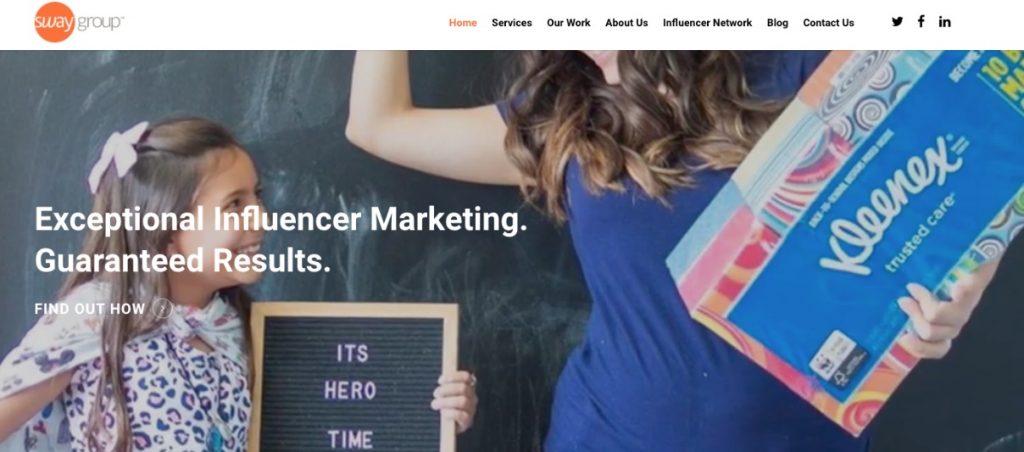 Sway Group proudly declares that its influencer storytelling and media yields 3x the industry engagement rate. They also announce that they are a 2019 Marcom Gold Winner, and one of the Chieflso Marketer 200 Top Marketing Agencies of 2020.
They are a 100% self-financed, woman-owned company, based in the Bay Area of California.
They split their core capabilities into Strategy & Planning, Content & Creative, and Management & Optimization.
Their thousands-strong network of influencers, The Sway, encompasses many platforms and verticals, giving them access to a great variety of deeply engaged audiences. They are closely connected with their influencers and can custom query to find the precise socio or geographic demographics clients are looking for. Their ongoing collaborative efforts allow them to continually improve content strategies and stay current with evolving technologies and platform trends.
The Sway is their highly-engaged, diverse community of influencers who are experts in creating content that drives engagement around brand messaging. This network not only allows the agency to connect brands with the online publishers they're looking for, it means they can target and gather feedback from any demographic. Dedicated team members continually recruit new creators to join the network, bringing a continually evolving — and always growing — pool of influencers for their clients.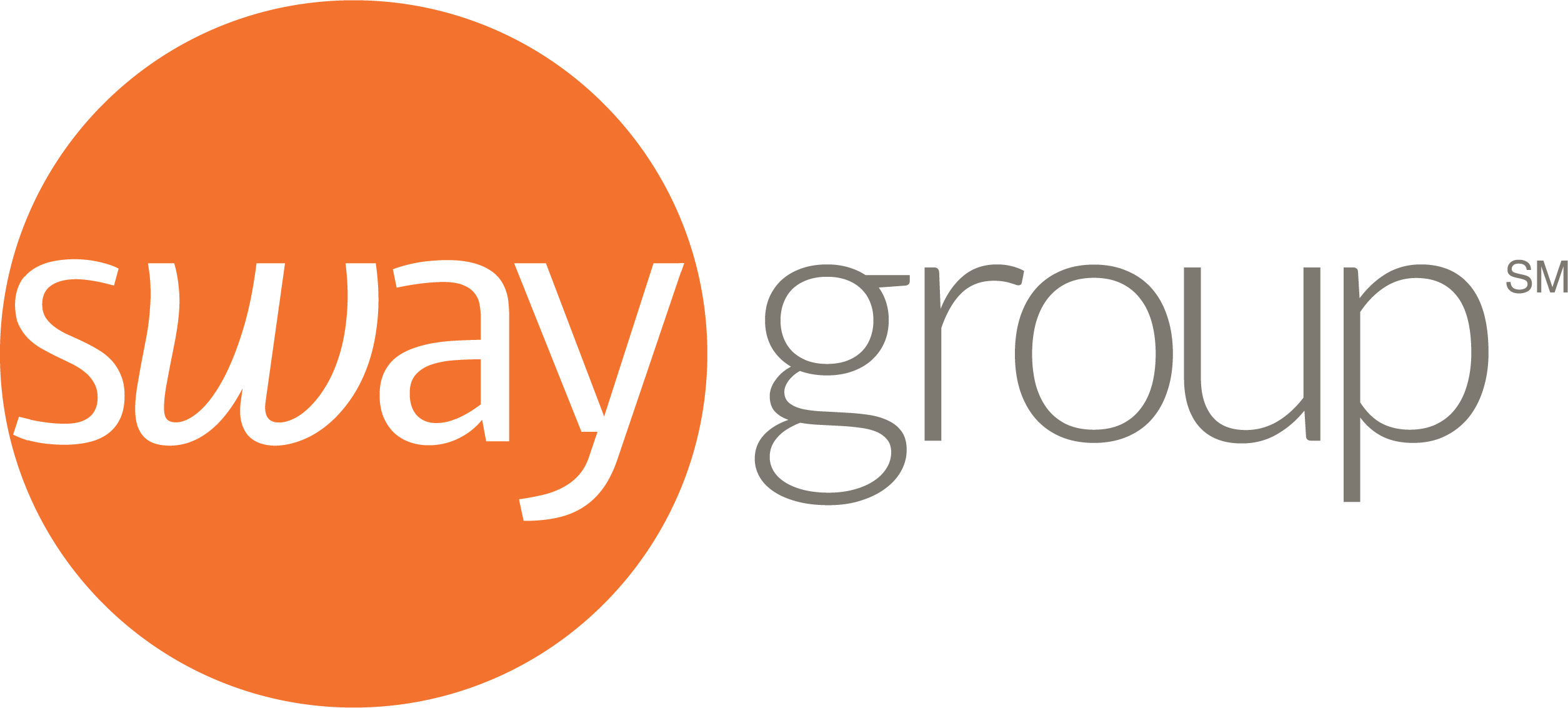 At Sway Group, we're more than an influencer marketing agency, we're part of your team: a full-service partner and veteran in the space that delivers influencer and content marketing programs with measurable, guaranteed results - every time.
---
27. Leaders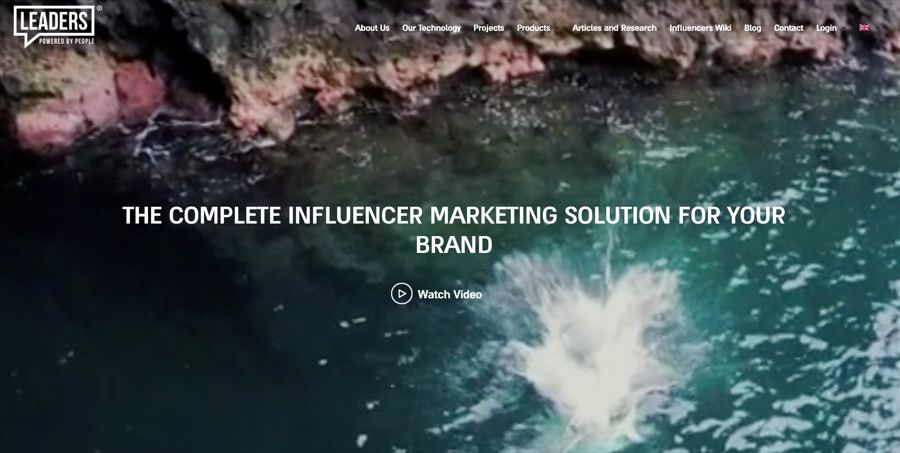 LEADERS describes themselves as a technology-driven influencer marketing agency and platform. They believe they are leaders in their field.
They were established in 2009, making them a year older than Instagram. They realize that social media personas have just as much influence as traditional media.
LEADERS have established and nurtured a network of over 1 million influencers.
Their headquarters are in Tel Aviv, but they also have offices in Prague, New York, Copenhagen, Boulogne, Barcelona, Milan, Los Angeles, and Berlin.
LEADERS has developed influencer discovery software to help you discover the influencers best suited for your brand. Their technology also permits you to review and approve the content influencers create and monitor your campaign's performance in real time. LEADERS believes their data management platform gives accurate and in-depth information that ensures successful influencer marketing campaigns with positive ROIs.
---
28. Bastion Elevate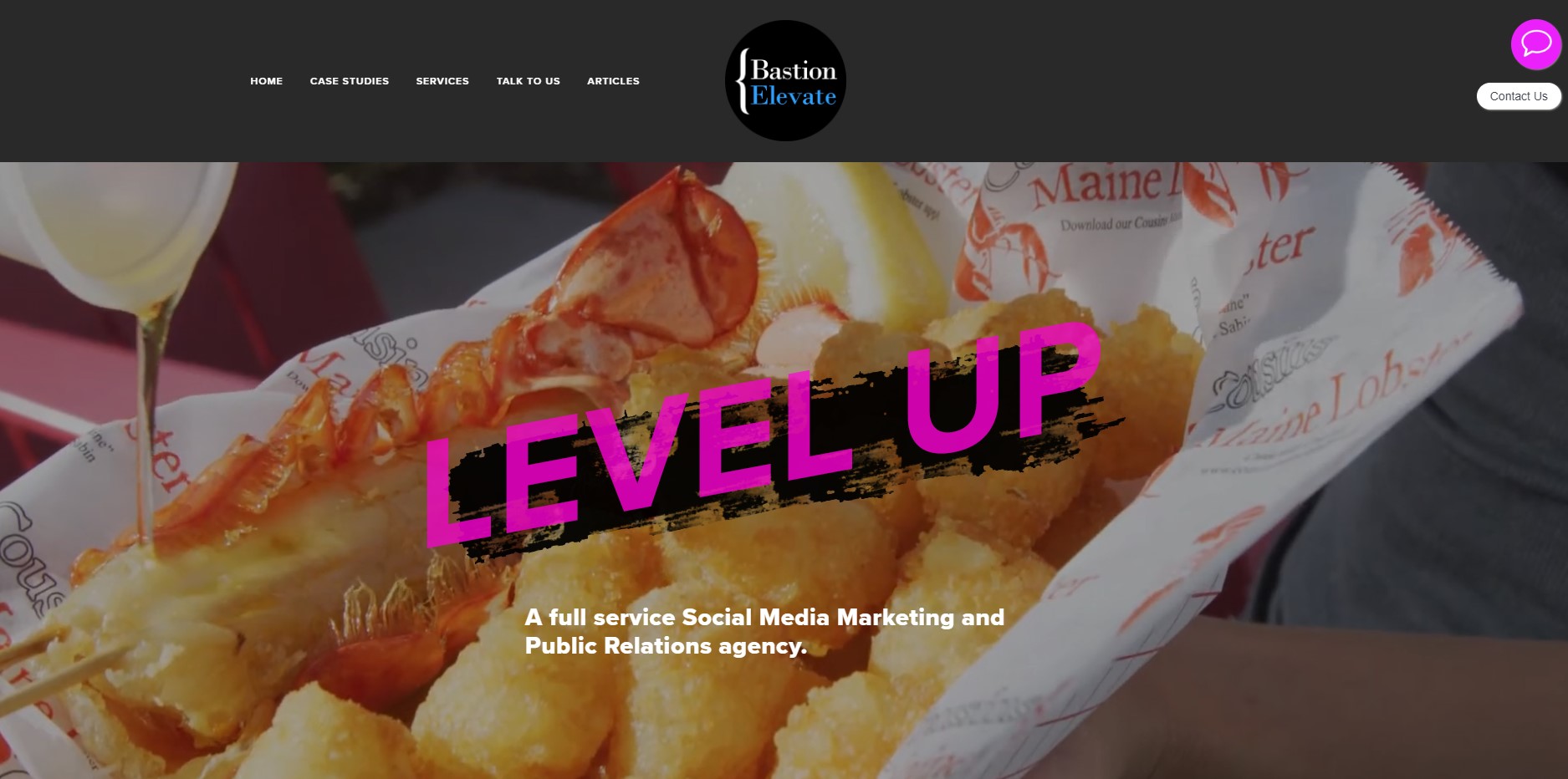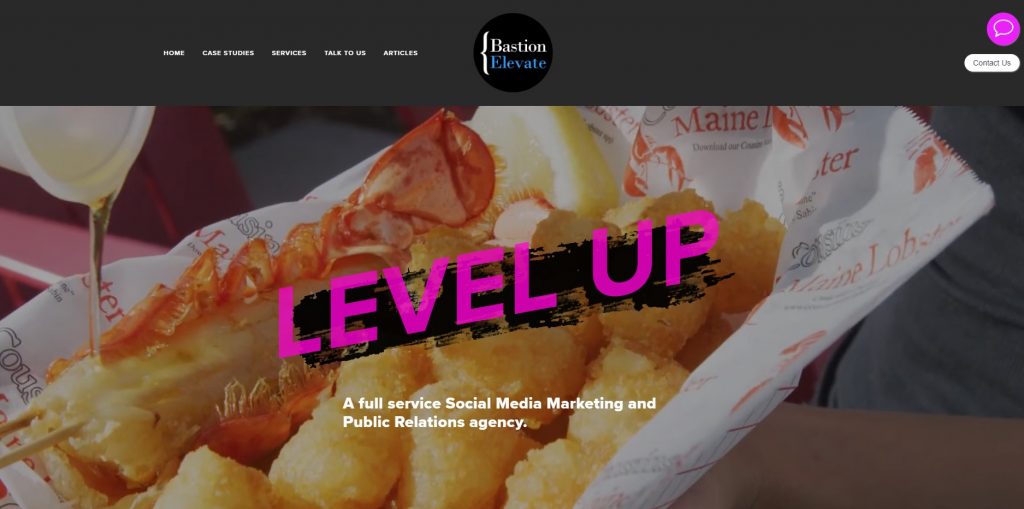 Bastion Elevate is a full-service social media marketing and public relations agency. Their full spectrum of services includes PR, Social Media, Influencer Marketing, and Content Production. They work with brands and top tier individuals who are looking to expand their audience awareness, strategically capture market share, and expand their digital sales strategy with modern techniques.
Bastion Elevate is a part of Bastion Collective, the largest independent communications agency in Australia, with locations in Newport Beach, Los Angeles, New York, and London.
The agency believes the primary struggle with influencer marketing is due to the over-flooding of fake followers, ghost accounts, traffic scamming via bots, and audiences that engage less than they used to. For that reason, they leverage bleeding-edge technology that can sift through millions of influencers and seek out those who have the most effective follower base, and ensure that they are the right fit for your brand.
---
29. Heron Agency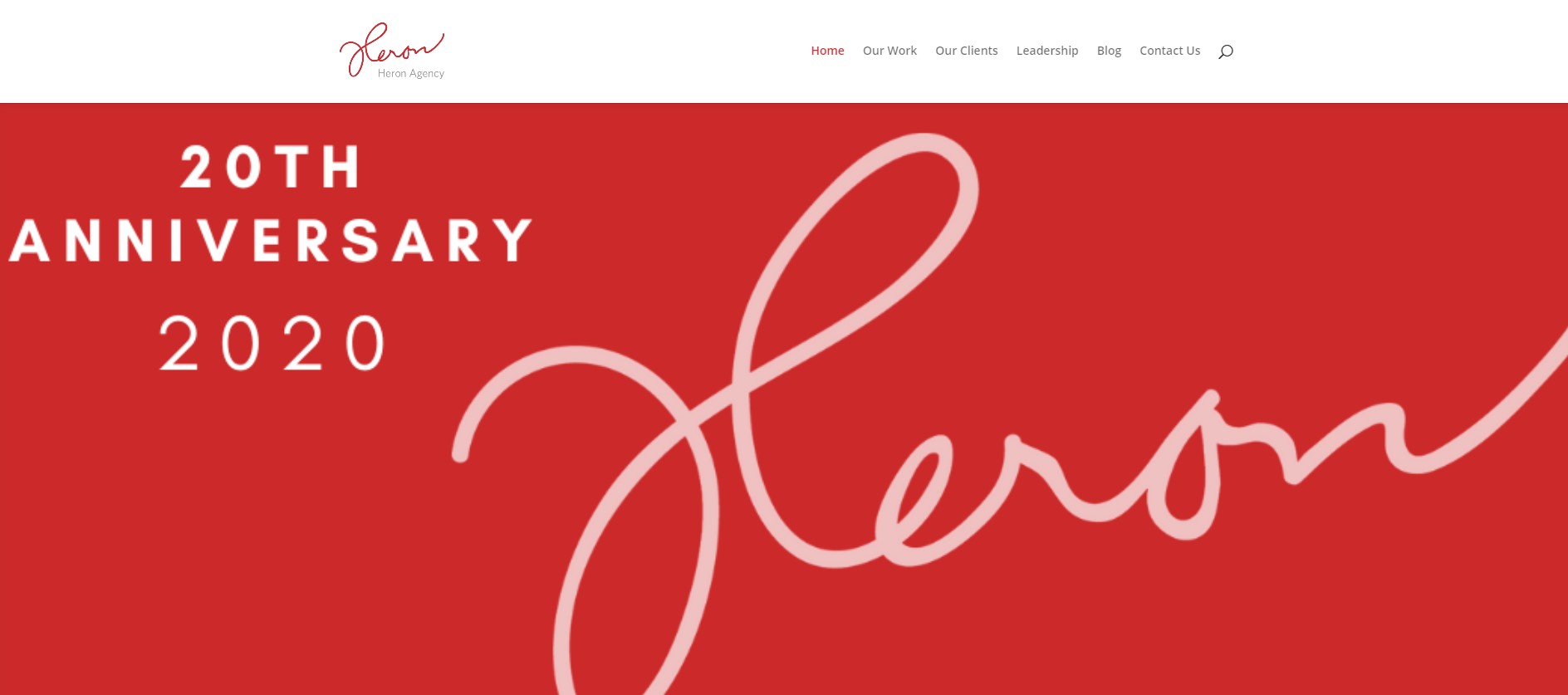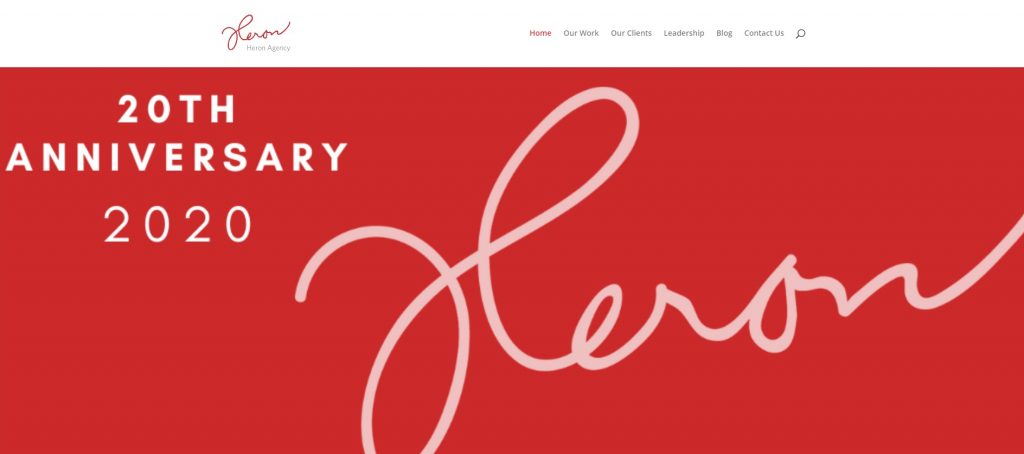 Heron Agency describes itself as an award-winning lifestyle communications agency. Their comprehensive results-driven campaigns are ROI-proven and help garner attention that leads to real bottom-line results. One of their areas of focus is social media and influencer relations.
With a hand-crafted combination of apps and social media platforms for each account, Heron Agency knows how to reach the right people, the right way, at the right time. They understand that a successful campaign is one that reaches consumers from every angle, which is why they have adapted to include social influencers in their strategy and outreach.
Heron Agency is proud to form long-term relationships with clients who rely on their unwavering tenacity to get the job done, and done right. They live by core values of integrity, communication, and consistently exceeding expectations, and bring these beliefs to every client relationship they have.
---
30. The Influencer Marketing Factory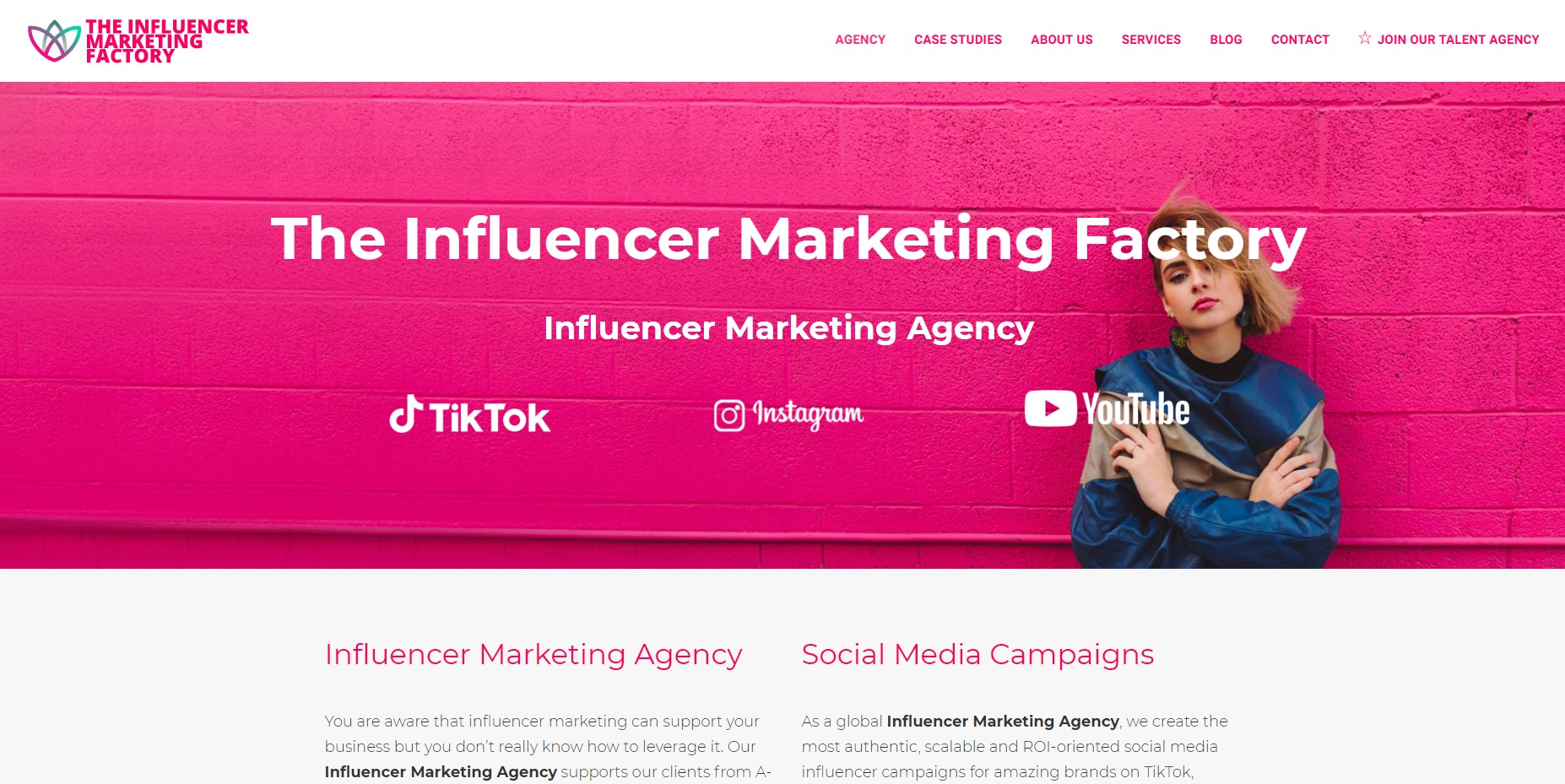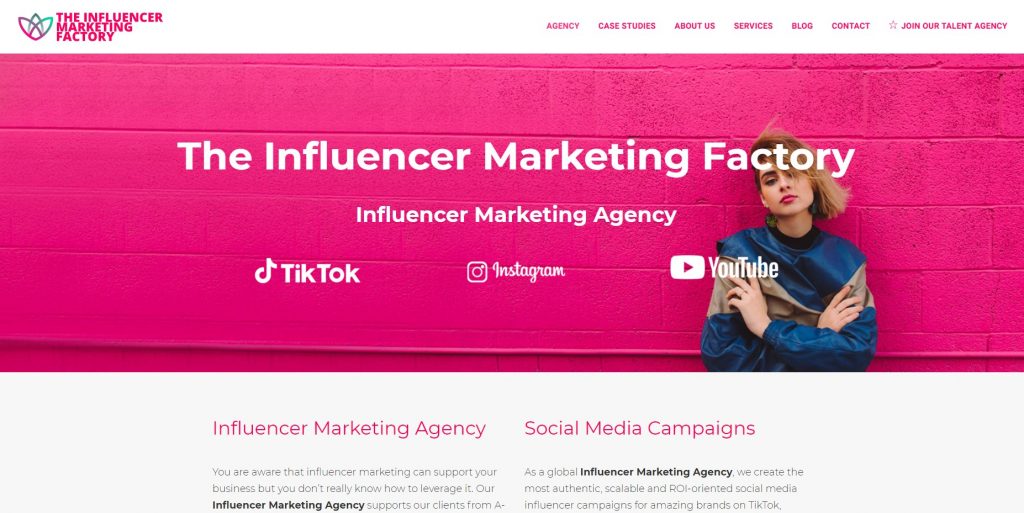 The Influencer Marketing Factory is a global influencer marketing agency that creates the most authentic, scalable, and ROI-oriented social media influencer campaigns for amazing brands on TikTok, Instagram, and YouTube. They support their clients from A-Z, creating influencer marketing campaigns that are effective.
Based on your company goals, they create a tailored and optimal strategy for your brand. This includes influencer identification, KPIs setup, authentic and native storytelling, management, contracting, and detailed reporting and analytics.
The Influencer Marketing Factory believes Instagram to be one of the best social media channels for influencer marketing. This is because it combines the power of catchy videos and photos for brand awareness and the possibility to drive traffic to a specific landing page or eCommerce thanks to Instagram Stories and Swipe Ups.
They focus on your target audience, asking you who your current and potential customers are. Only after that do they match your audience with the relevant influencers on Instagram. Their clients have full access to the influencers' target demographics and can see which ones are the perfect ones for their campaigns.
---
31. Prohibition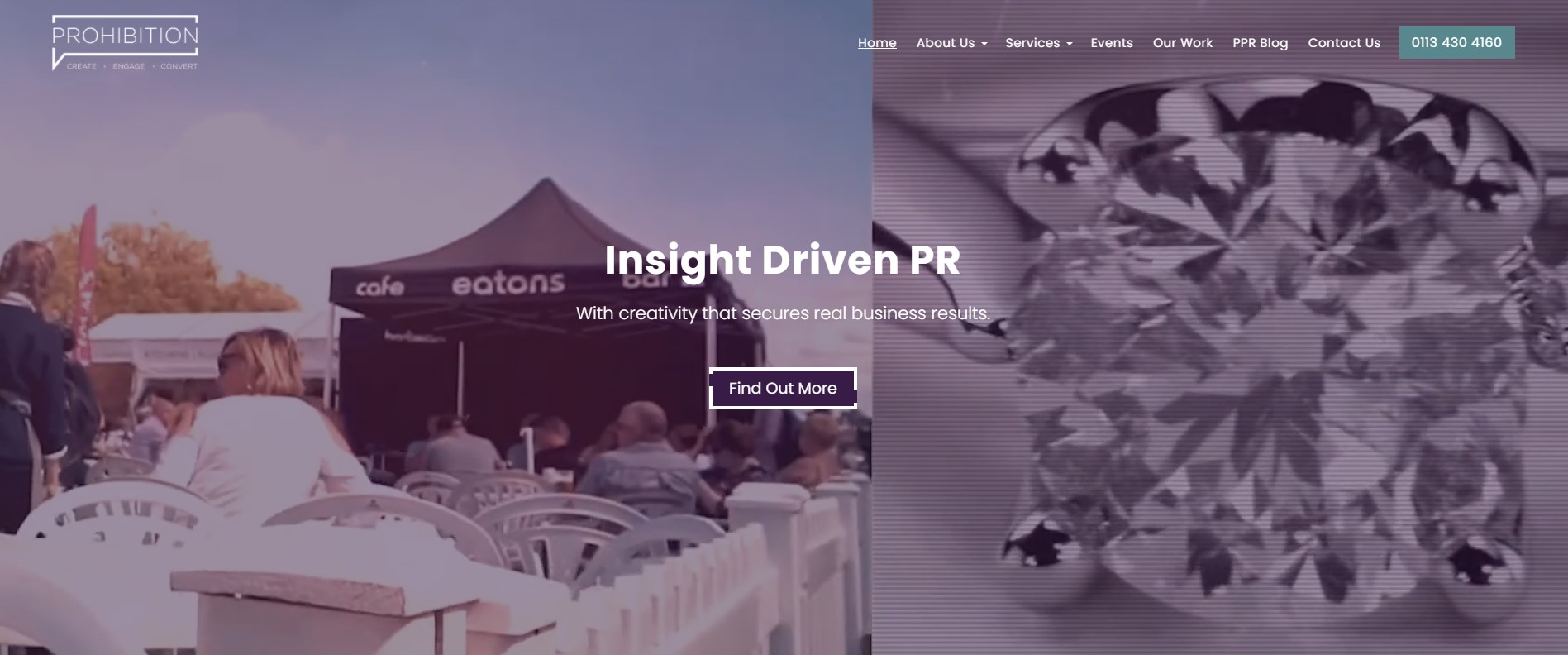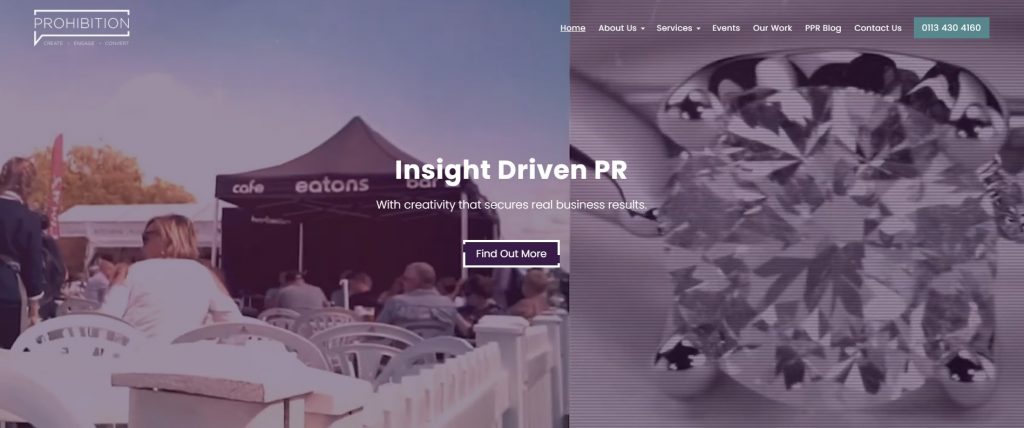 Prohibition is a specialist PR team that advises brands on how to use public relations and social media effectively. They have been operating for more than nine years and are listed in Prolific North's Top 15 PR Agencies. They aim to help companies of any size communicate more effectively both online and offline.
Prohibition takes a fully integrated approach to public relations, social media, content marketing, video production, and paid social. Their work delivers web referrals, media exposure, brand awareness, and sales.
The agency uses a tried and tested influencer mapping process, along with their experience launching award-winning influencer marketing campaigns to help you work with influencers in a manner that delivers tangible business results.
Prohibition's influencer marketing services aim to support you through the entire process – whether that's mapping out the right influencer partners to work with, coming up with compelling campaigns to make your brand stand out from the crowd, or securing long term ambassadors who are perfect for your business. Using data-driven insight and more than ten years of experience working with some of the UK's leading consumer and B2B brands, they work with you to enable influencer partnerships that build stronger relationships with your target audience.
---
32. The Influence Agency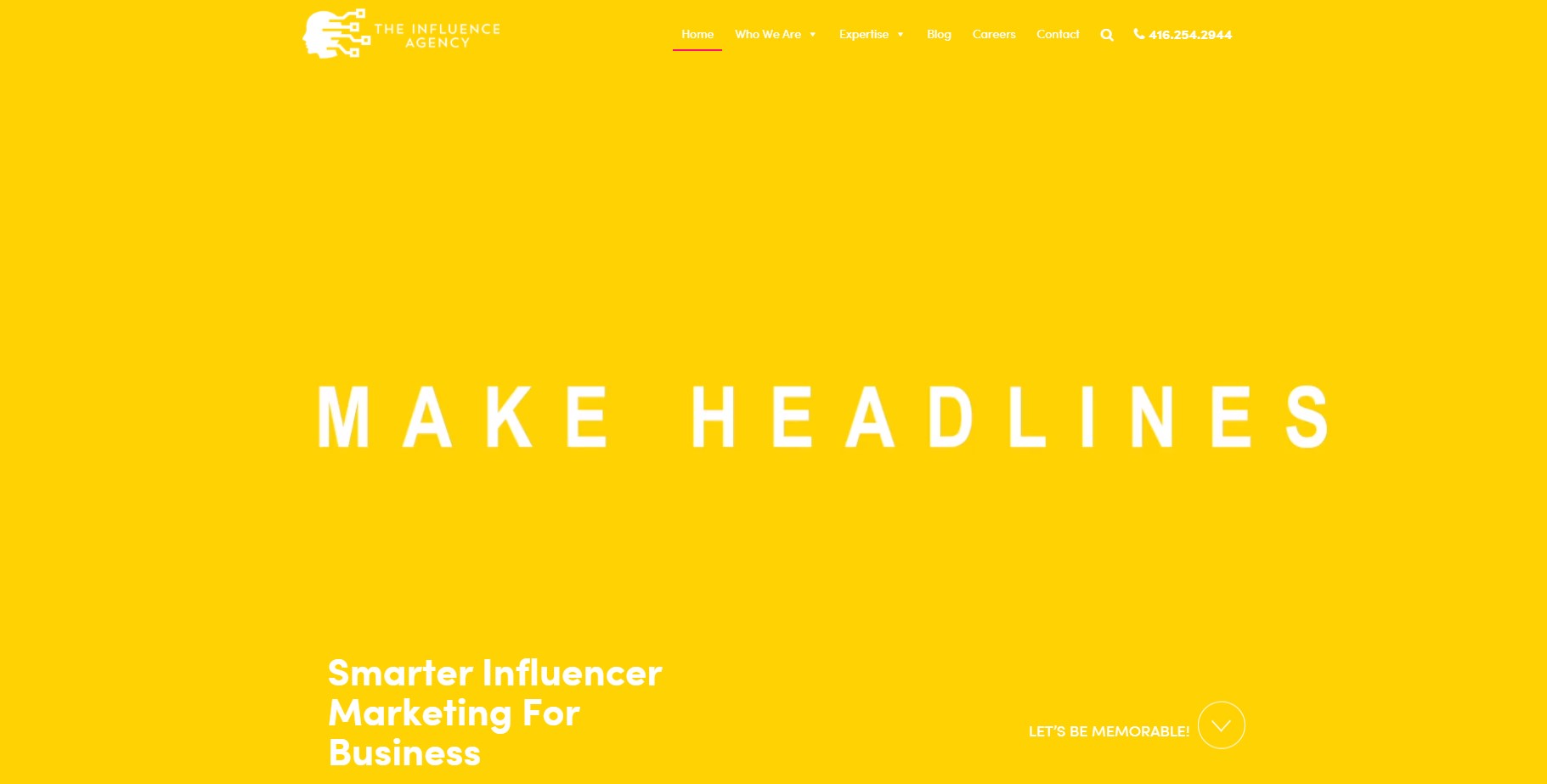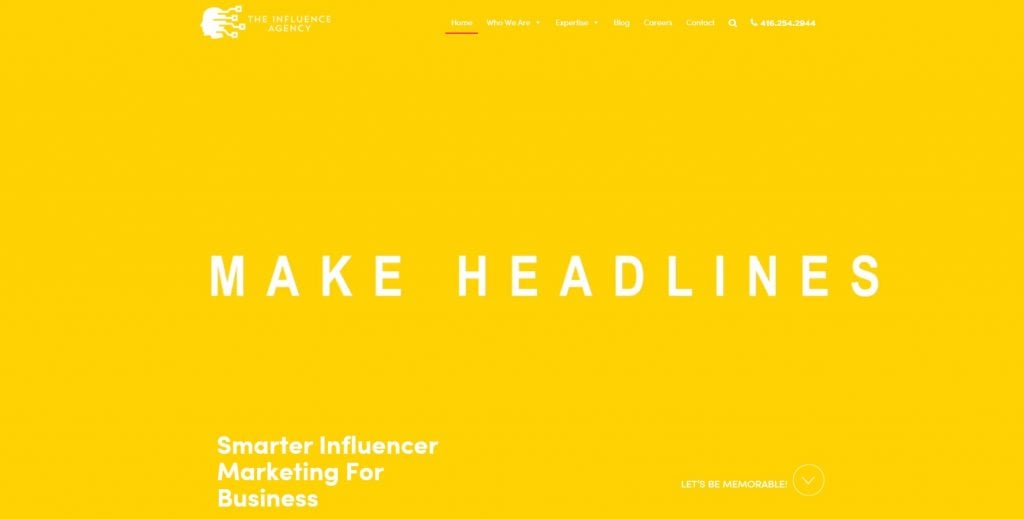 The company's name says it all! The Influence Agency is a collective of industry-leading digital marketing experts that work with and hold close relationships with the largest brands in the world. Boasting an inventory of over 10,000 social media influencers, each with large followings in almost every category from pro sports, fashion, foodies, to music; they specialize in pairing businesses with like-minded social media icons who become brand ambassadors for your business.
Their creative process is founded on research and planning, and their strategy is rooted in producing engaging content and deploying it through Social Media, SEO, PPC, and Community Building initiatives.
The Influence Agency pre-screens and qualifies social media influencers based on the products and brands they already use and enjoy in their day-to-day life and match their interests. They then match the influencers in their database with the business and business objectives of the advertisers for the perfect fit.
Working with both the client and the influencer, the Influence Agency generates a compelling piece of content that will be shared through various social-mediums (such as Instagram, Twitter, Facebook, and YouTube). This aims to ensure reach, engagement, and the growth of the client's own social media profiles and pages – leading to broader brand exposure to the right audience.
---
33. SugarFree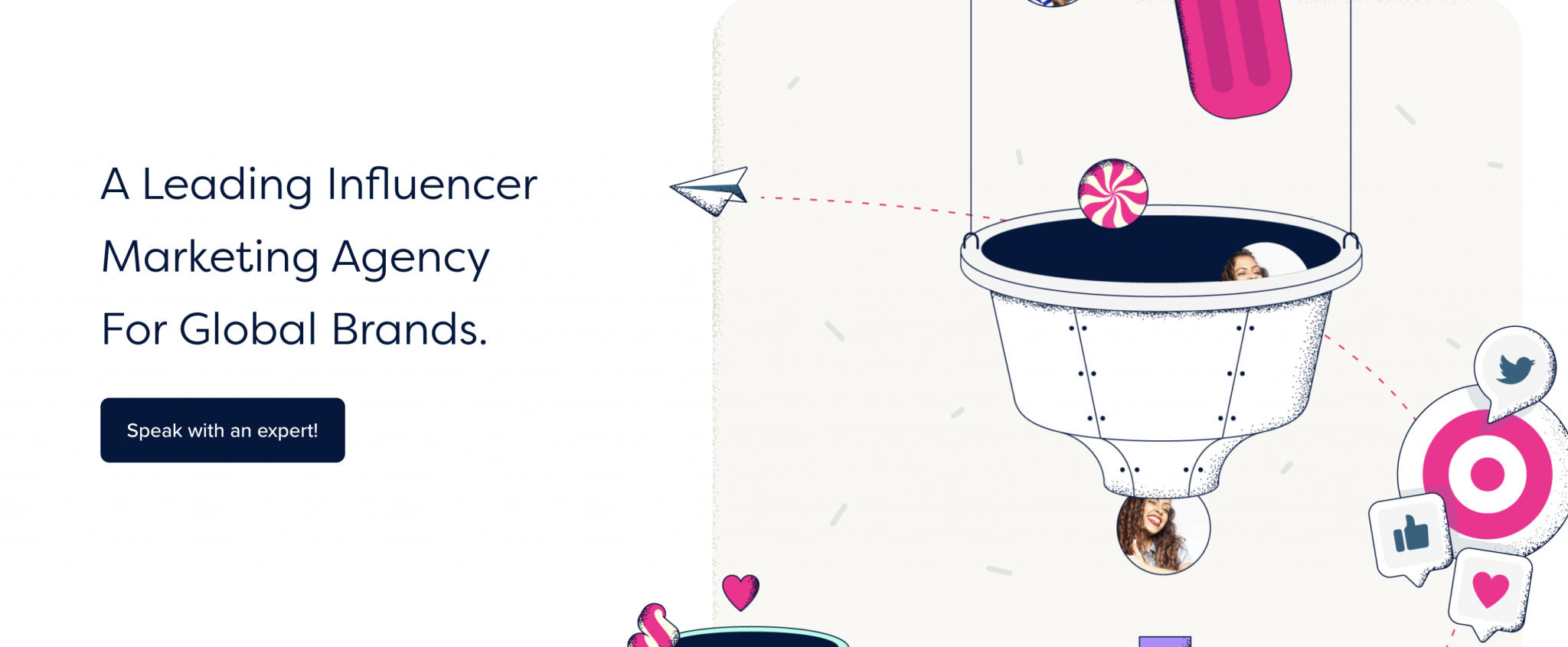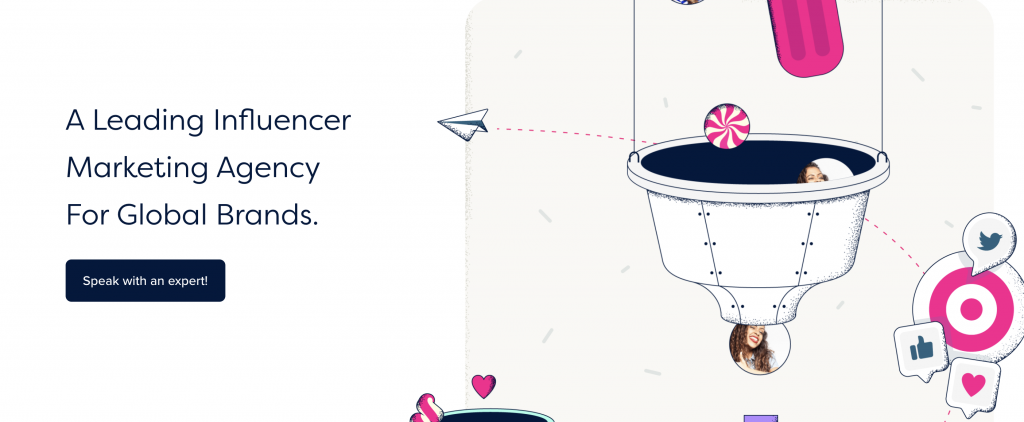 SugarFree creates a seamless influencer marketing experience for its clients, using the talents of their marketing professionals, social media gurus, talented creators, and data analysts. They integrate their team with those of their clients to ensure proactive, real-time communication while creating authentic, data-driven campaigns.
Their strategies tell a story that lives on well after the campaign is over. They infuse their clients' core messaging into all aspects of the campaigns. They find influencers who fit in with the brand's aesthetic and culture, distributing content to relevant audiences.
SugarFree believes their years of experience have them left them sitting on a vast network of the best creators whose trust they have earned over time. They work with thoroughly vetted influencers and bloggers with a proven track record of success across traditional, digital, and social media. They handle all the behind-the-scenes tasks, from price negotiations that end in legal contracts, to compliance and payment. Indeed, SugarFree handles all the coordination of content deliverables with influencers, keeping clients' campaigns on-time and on-budget.
They schedule every post and then stay on top of the campaign as it progresses. Their influencers act as ambassadors, staying engaged with their audience, and keeping their content fresh and relevant for both their followers and their client.
SugarFree provides detailed reports that focus on the metrics that matter most. You can easily use these to identify the influencers who deliver the most impact and the content-type and channels that work best.
---
34. Billion Dollar Boy (BDB)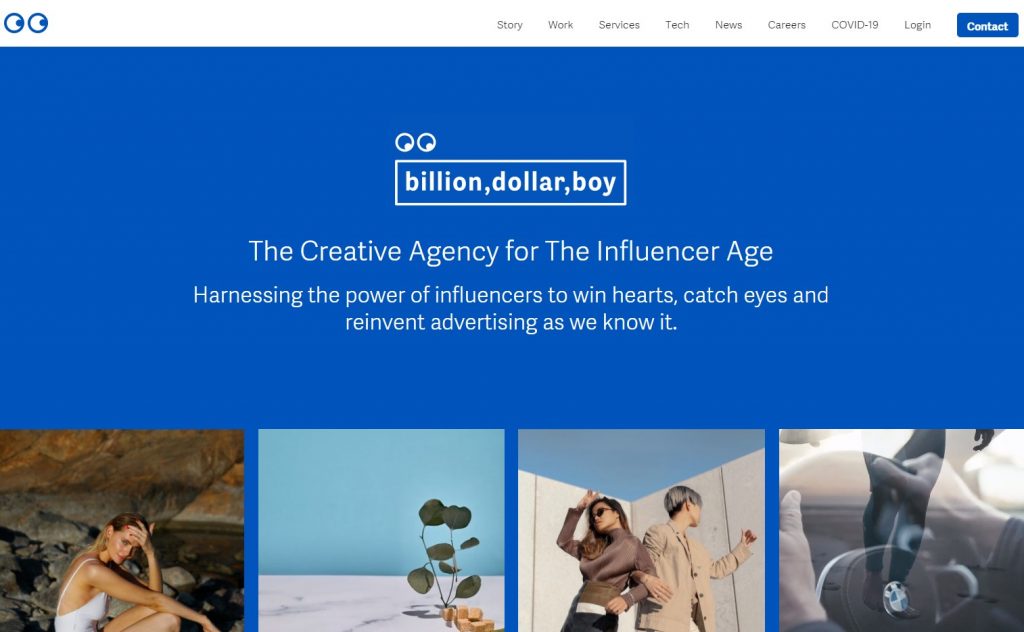 Billion Dollar Boy (BDB) describes itself as the creative agency for the influencer age. BDB is a next-generation creative agency harnessing the collective power of thousands of vetted global influencers and content creators.
Since Billion Dollar Boy was founded in 2014, their campaigns have shared more than 23,000 pieces of content in 38 countries, with campaigns activated across six continents. They also observe that 17 different languages are spoken at their offices. They clearly enjoy working with clients across the globe. They have 4300 influencers activated, making, on average, 300 posts per week, with an average engagement rate of 3%.
BDB describes paid influencer campaigns as being their "bread and butter." They develop creative strategies and execute paid influencer campaigns of all scales, both locally and globally. For brands looking for organic and earned content, they connect them to the right influencers and step back and let the magic happen through strategic gifting and events.
Through their Content House division, they have built a network of super talented digital creators, able to create "Social First" white-label content for brand channel use.
---
35. Pulse Advertising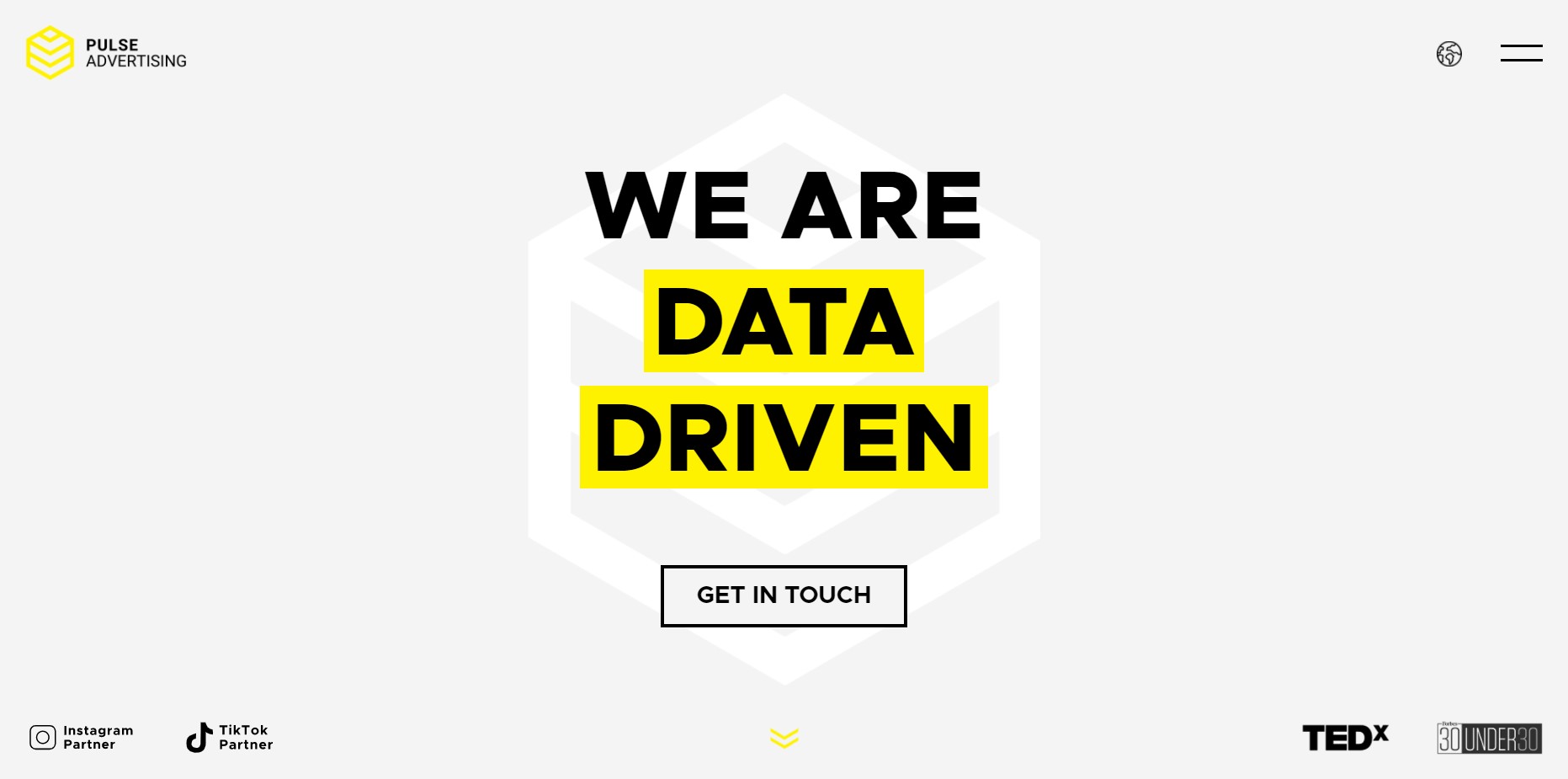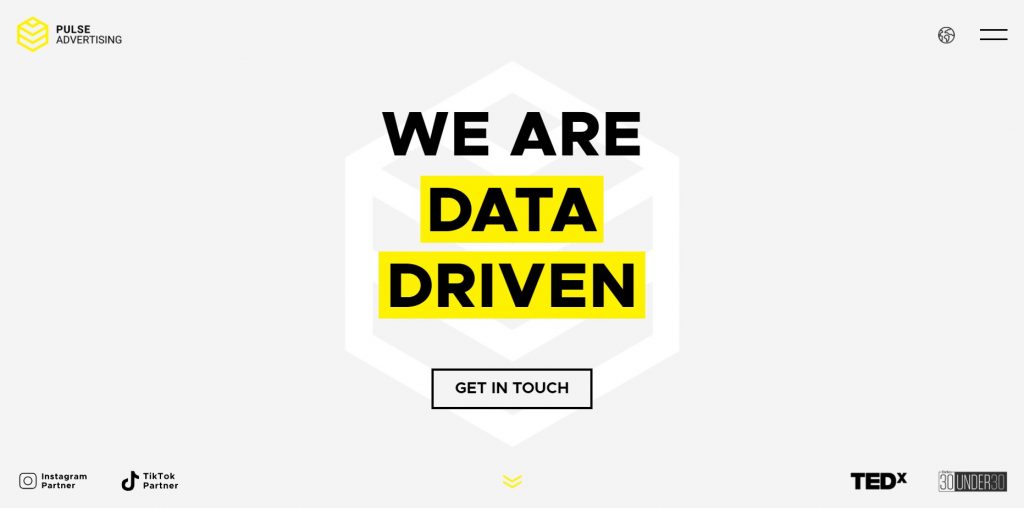 Pulse Marketing claims to be market leaders in influencer marketing. Founded in 2014 and partnering with Instagram, TikTok, and Snap, their work has been recognized by Forbes as 30under30, TEDx, amongst others. As a creative and media agency, they focus on using the right influencers, creative content, and data-driven strategies to tell your story. They live and love social media. They build the bridge between influencer activations and performance marketing.
They split their work into six areas:
Influencer Strategy - Influencers become brand advocates; Pulse values both data and brand-fit alike.

Social Media Landscape - Pulse covers all social networks, including Instagram, TikTok, LinkedIn, and WeChat

Creative Storytelling - Pulse creates novel and innovative influencer concepts to tell your brand story

Content and Events - Pulse works with influencers to deliver content and brand experiences that work.

Performance Marketing - Pulse uses its content to re-target influencer audiences.

Reporting and Analytics - Holistic reviews, quantitative and qualitative results empower future activations
Pulse Advertising includes Formula-E, Nestle, Prada, Disney, Mini, PepsiCo, and Uber amongst their customers.
Frequently Asked Questions
What is an Instagram influencer marketing agency?
Instagram is now a highly popular social platform, with more than 1 billion monthly users. It is particularly relevant for firms targeting a younger demographic. Many influencers use it daily. Its visual nature makes it perfect for product promotions. Brands can partner with Instagram influencers to showcase their products. Influencer marketing agencies can provide a valuable service to these brands. They assist brands with influencer discovery, influencer management, content creation, and analyzing and reporting the success of a campaign.
What is an Instagram agent?
There are two types of Instagram agents, depending on whether you are an influencer or a brand. An Instagram talent agent often works with influencers, to help them find suitable brands to represent, and then help manage the campaign from the influencer's point of view. An Instagram advertising agency helps businesses create and manage Instagram advertising campaigns. Both types of Instagram agents help to facilitate the influencer marketing process for their clients.
How many followers do you need to be an influencer on Instagram?
You do not need a massive following for people to consider you an influencer on Instagram. The main criteria are to establish yourself as an expert in some niche and build a dedicated group of followers who love your posts. One of the most popular types of influencers on Instagram is a micro-influencer, with between 1,000 and 50-100,000 followers. You do not have to have a massive following to be recognized by marketing agencies either – you simply need the right followers for their clients' products.
Who is the highest-paid influencer on Instagram?
Kylie Jenner is the highest-paid influencer on Instagram. She has received $1.2 million for a single post. Ms. Jenner is, of course, a celebrity influencer, who mostly endorses luxury fashion and beauty brands. Of course, she can be highly selective when it comes to influencer marketing through her Instagram account. Any firm wanting to work with her would probably have to use a top Instagram advertising agency, sell a product that attracts her attention, and have deep pockets.
How do I become an influencer agent?
There are several steps you should do before you set up as an influencer agent:
1. Learn as much as you can about the influencer marketing industry – start by reading all the posts on the Influencer Marketing Hub
2. Focus initially on one niche. Communicate with everybody you know in that niche with more than 2,000 followers. Over time, you can expand to other niches
3. Build your network
4. Consider working with an influencer platform to help you discover additional influencers for future clients