Instagram Marketing Agencies help businesses create and maintain their Instagram ad campaigns. As with all advertising agencies, they take away much of the work of designing, creating, and placing ads for their clients. They offer experience and understanding of how the Instagram ad process works, and many of the agencies test and perfect ads throughout a campaign. This experience will often mean that the savings you make from your agency perfecting the advertisements you use will outweigh the cost of paying the agency for their services.
Because Instagram advertising integrates into Facebook Ads, you will find that most of these agencies take a multi-platform approach, rather than specializing solely in Instagram ads.
Some of these agencies take a different approach. They focus on running their clients' social accounts and generating the best results from social media marketing organically.
---
Top 17 Instagram Marketing Agencies for 2022:
---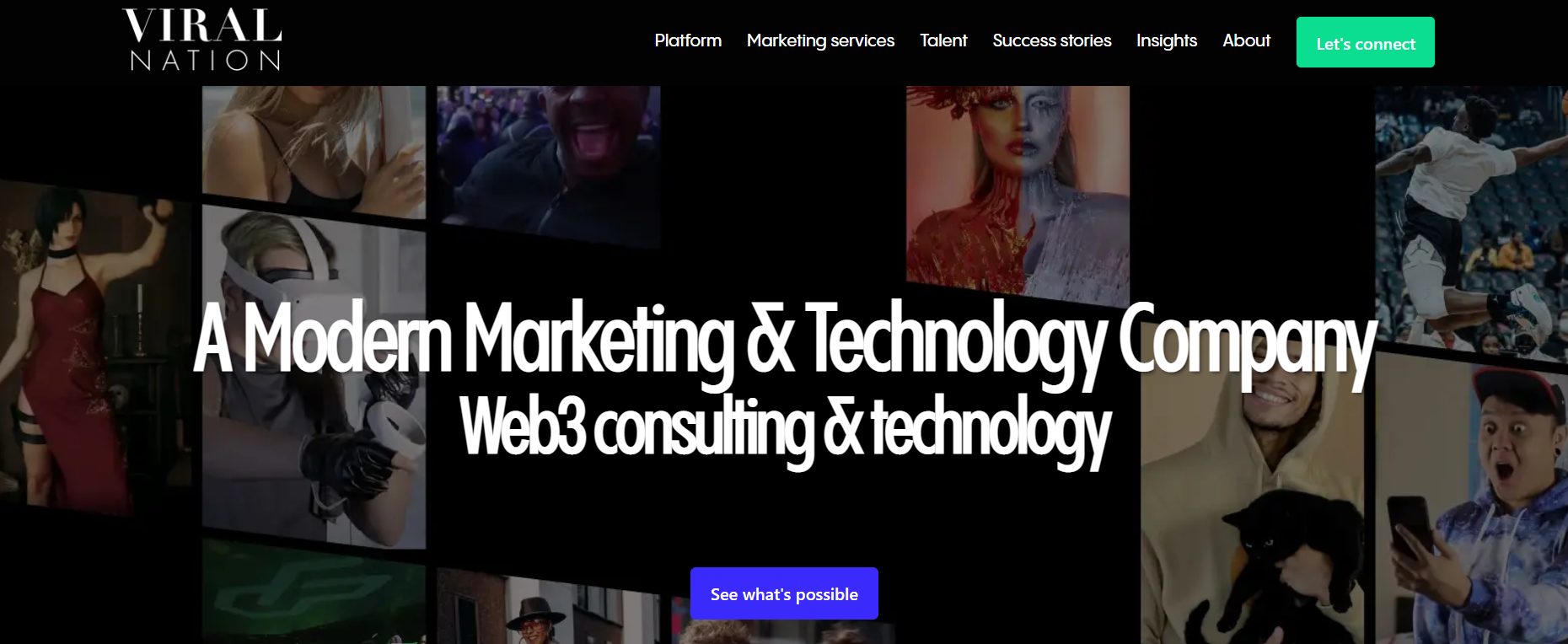 Started in 2014 by Joe Gagliese and Mathew Micheli, Viral Nation was born with one huge goal: to create campaigns that made connections. Since the very beginning, Viral Nation has established themselves as a leading influencer marketing agency. 
Viral Nation specializes in influencer marketing but also provides services related to social experiential work, tracking and measurement, creative and content, performance marketing and media, and strategy. One of their biggest requests for influencer marketing services is Instagram marketing. Instagram is, without a doubt, one of the most popular platforms for engaging in influencer marketing and reaching a new market. Viral Nation uses extensive research methods to get their clients the highest ROI. 
They have consistently gone above and beyond for clients including Bud Light and Aston Martin to create some of the most viral and successful clients on a global scale. We continually aim to exceed expectations, make lasting memories, and amplify brands to their highest potential. Our marketing mix only contains services with proven ROI, backed by analytics. Viral Nation knows exactly what it means to work with influencers. They understand the benefits influencer marketing has on a business, and they highly encourage brands and growing businesses to make that investment. Viral Nation knows that for popular social platforms like Instagram, measurements of ROI depend on an influencer's content and brand identity, reach, and engagement rates.
---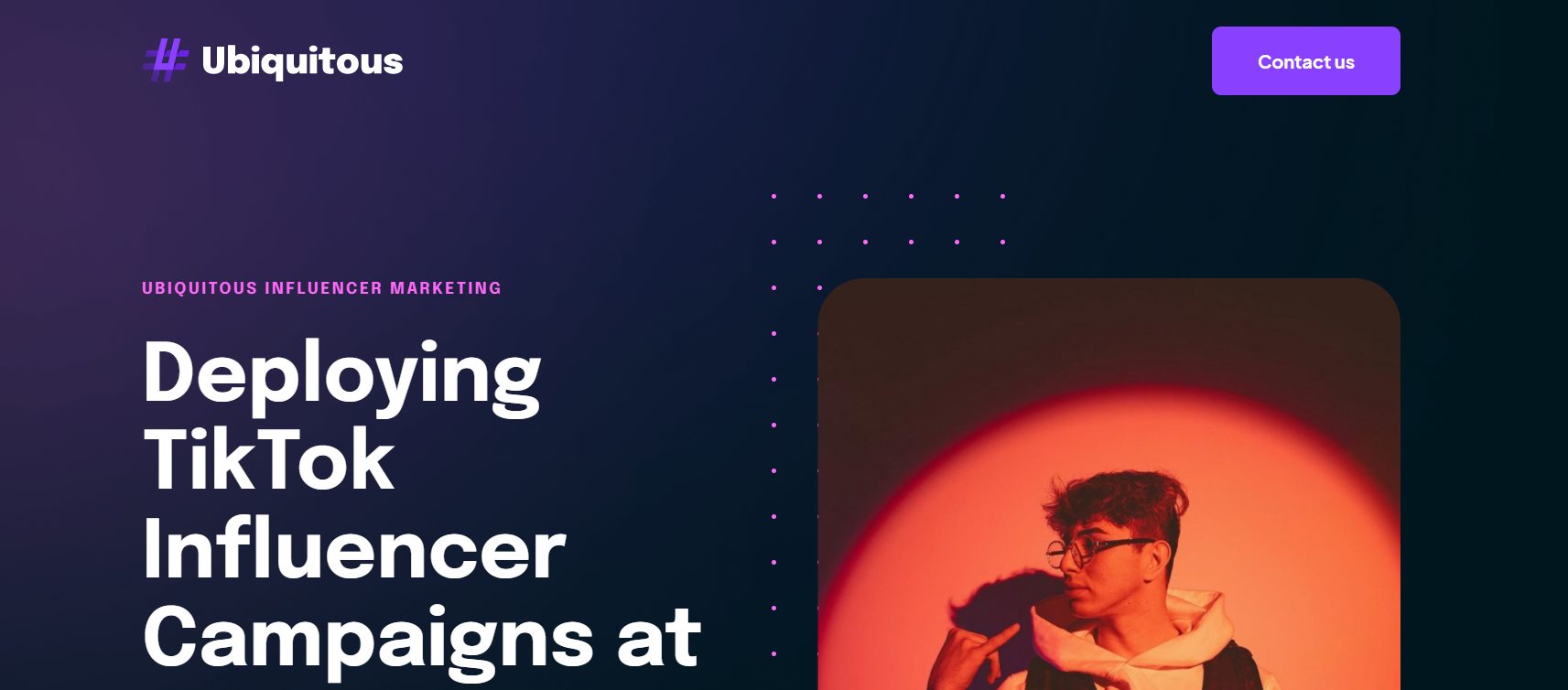 Ubiquitous was founded in 2020 and launched as a TikTok influencer marketing agency in 2021. Founder and CEO Alex Elsea formed the company after seeing gaps in marketing services offered by other agencies. After successfully implementing his strategies on TikTok campaigns in his previous company, he established Ubiquitous with a team of experts. 
The group now consists of marketing executives, prominent influencers, social media professionals, and software developers. Their services have also expanded from TikTok to YouTube and Instagram marketing.
Although newly established, Ubiquitous has swiftly rose in popularity among brands, creators, and influencers. They now have over 1,000 influencers and creators in their marketplace, giving brands a vast pool of talents to collaborate with. In less than a year, they have onboarded over 250 brands and managed almost ten million dollars in ad spend. They've work on campaigns for Netflix, American Eagle, Adobe, Disney, and other global brands.
What makes Ubiquitous one of the top influencer marketing agencies today is their expertise on delivering data-driven tech-based solutions. This enables them to offer cross-platform influencer marketing services and fully automated processes for end-to-end campaign management.
---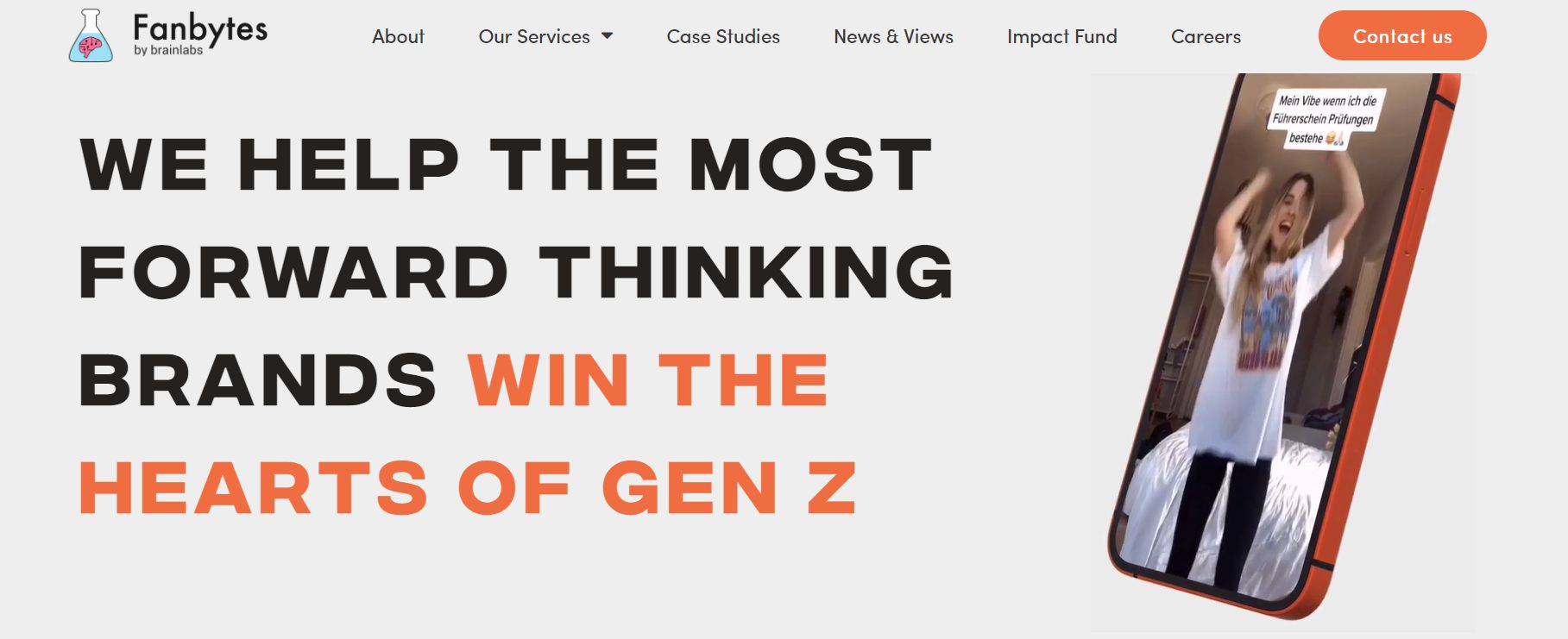 Fanbytes is run by Generation Z, working with Generation Z influencers and companies targeting Generation Z customers. They focus on the platforms most beloved by 13 – 21-year-olds. They know that if your target market is young, it is best to target your influencer marketing on Snapchat, TikTok, YouTube, and Instagram, not on Facebook, where parents are more likely to lurk.
Fanbytes offers a mix of influencer marketing, content creation, and organic and paid social campaigns. They have also created a specialist TikTok platform (Bytesights) containing a massive dataset of over 3 million influencers. In addition, they operate Bytesized, a talent agency that manages over 40 of the UK's biggest and best Gen Z content creators.
Fanbytes doubles up both as an influencer platform and an influencer agency. One way they do this is with Bytelabs. Here they leverage their creator community to deliver organic, platform-specific content. They then rigorously A/B test to uncover the best performing content and then scale this across the desired platforms (including Instagram) to unlock massive CTR, VTR, and conversions. 
Fanbytes' award-winning influencer network makes it easy for brands to connect with Gen Z creators and run global campaigns at unprecedented speed. From one central point, their clients can approve influencers and content. In addition, their creative strategy team proposes unique creative ideas for influencer-led branded content that consistently smashes engagement averages.  Also, their in-house paid social experts know exactly how to amplify influencer-led creative to get millions of eyeballs on a client's campaign.
The agency has also developed the Fanbytes Impact Fund to address the pay gap between black and non-black influencers and provide funding and agency expertise to black-owned businesses. Each year, they award a number of selected black-owned start-ups an influencer campaign worth £5,000. In its first year, the fund supported 14 black-owned businesses and 85+ black creators.
---

Utah-based Disruptive Advertising was founded in 2012 as FoundROI. It didn't keep that name for long, however, rebranding as Disruptive Advertising in mid-2013. The company has grown,  relocated several times, and evolved since then. It began in founder, Jacob Baadsgaard's garage, but is now an Inc 500 company.
Disruptive splits its services into PPC Management, site testing, and analytics reporting. 
Disruptive works with all the major social networks (and Google Ads) for PPC management. This, of course, includes Instagram advertising, which, although not separately mentioned on their website, is part of the Facebook advertising package. 
Disruptive Advertising understands the importance of targeting the right audience on Facebook / Instagram. The agency builds custom audiences based on which types of users produce the most profit for your company, using a list of your leads or customer email addresses. This means that they can also help you use Facebook and Instagram as a retargeting platform.
They emphasize the importance of testing. If you want to get the most out of your advertising, you need to evolve along with it. They monitor their clients' Facebook / Instagram campaigns every week and continuously optimize their ads and targeting to achieve the highest yield and lowest costs possible.
---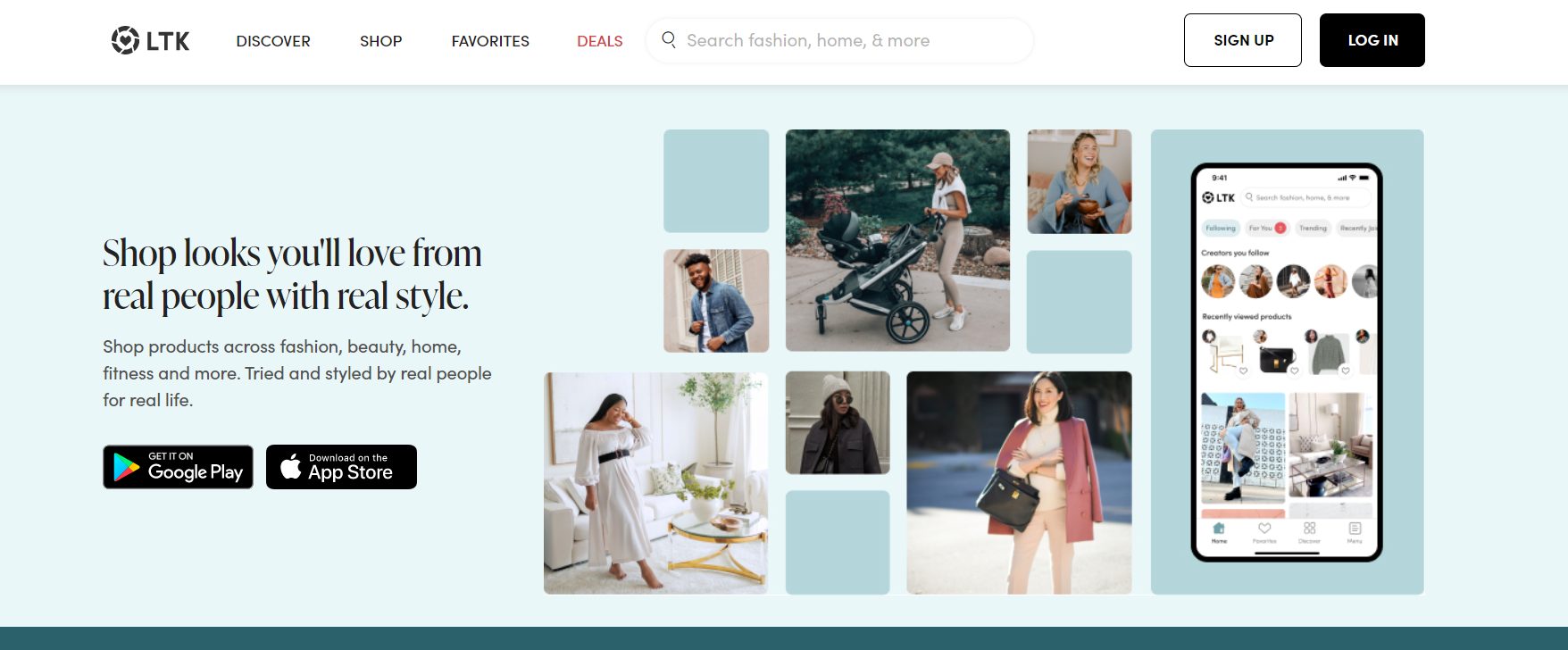 LTK helps brands with influencer marketing on various social media channels, including Instagram. Whether you need help with finding an influencer, content creation, or making sense of the data, they can take care of all the aspects of your Instagram marketing campaign.
Formerly called rewardStyle and LIKEtoKNOW.it, LTK has access to hundreds of thousands of curated creators in more than 100 countries. What's more, they use their proprietary benchmarking technology to curate the best influencers on Instagram to help you grow your sales, reach, and engagement. 
What's more, they also have unique access to 10+ years' historical brand performance data. Armed with this data, you can also get real-time insight into your brand's influence compared to the influence of the industry. This places you in a much better position to fast-track your influence and reach the right target audience on Instagram. As a matter of fact, according to their website, you can double your engagement and sales by just knowing which audience is the right one for your brand to target. 
It doesn't matter if you're only starting out or you've already grown your brand to a well-known  international name like Walmart, LTK can help businesses of all sizes. Its end-to-end service is much more efficient than having to produce in-house creative.
---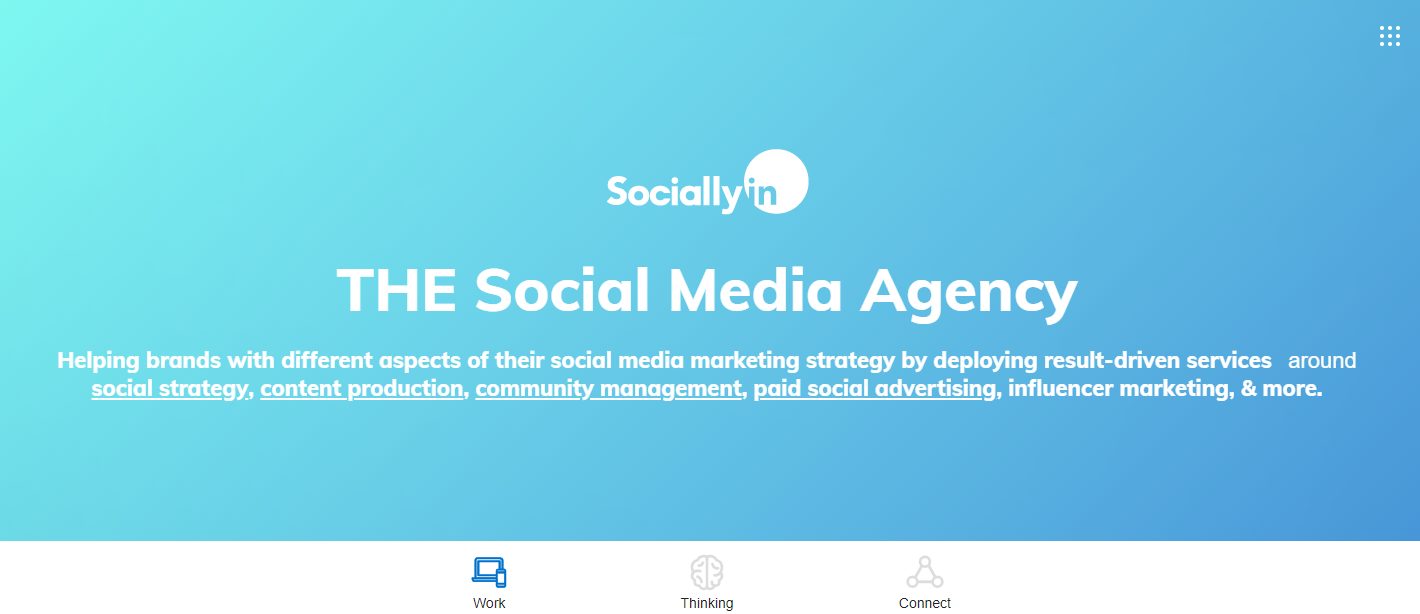 SociallyIn helps brands with different aspects of their social media marketing strategy by deploying result-driven services around social strategy, content production, community management, paid social advertising, influencer marketing, and more.
Their team can create and execute unique strategies for your brand. They understand how social media gives brands the power to reach their ideal audiences through granular targeting, relevant content, and meaningful conversation. However, they keep a step ahead of online trends to keep your brand at the forefront of the social media world.
If you need content for your Instagram campaigns, SociallyIn has a team of creatives who can film, capture, make, paint, record, write, and draw all of your social media content in-house. Their process ensures that their team thoroughly understands your brand's voice and can properly communicate and produce content.
SociallyIn understands how to effectively build a social following while keeping followers engaged. Once they fully understand your community management expectations, they assign a team to your brand responsible for directing questions to the right person, engaging with your audience, and fostering conversations. Each day, community managers update your page with fresh content and actively participate in discussions with your followers.
SociallyIn can also efficiently manage and optimize social paid ads. They solely focus on PPC through social channels, meaning they are fully immersed in the different products offered by each social media channel (including Instagram) and can roll out the latest features and tactics for each client. In addition, their team constantly tests new targeting opportunities to see what works and solely aims to capture the strongest media performance possible for advertisers based on the current marketing landscape.
---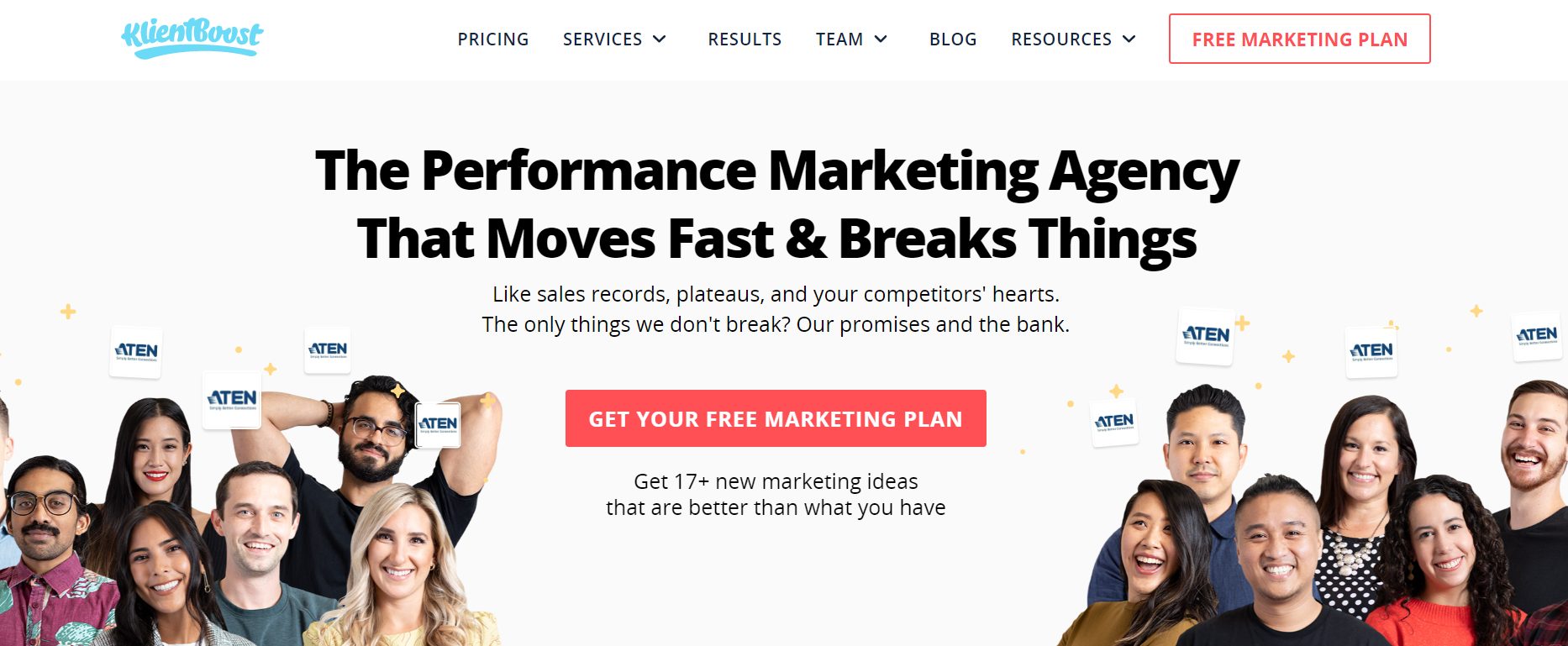 KlientBoost is a group of 60+ PPC and CRO professionals based in Costa Mesa, California. They help companies make more money through intelligent digital advertising and creative conversion rate optimization.
They split their services into PPC, conversion optimization, and landing page design. About 50% of their clients are mid-sized, with the remainder split between enterprises (30%) and small businesses (20%). 
While Instagram makes up only 10% of their social media sales, Facebook covers 70%, and of course, the two social networks share the same advertising network.
KlientBoost believes that Facebook/Instagram advertising works best when you test ads and landing pages at the same time. They help their clients with landing page design and testing, in addition to their Facebook/Instagram advertising. They help achieve results at a quicker rate too. Higher conversion rates from landing page testing allow them to get more aggressive with their Facebook/Instagram advertising bids
---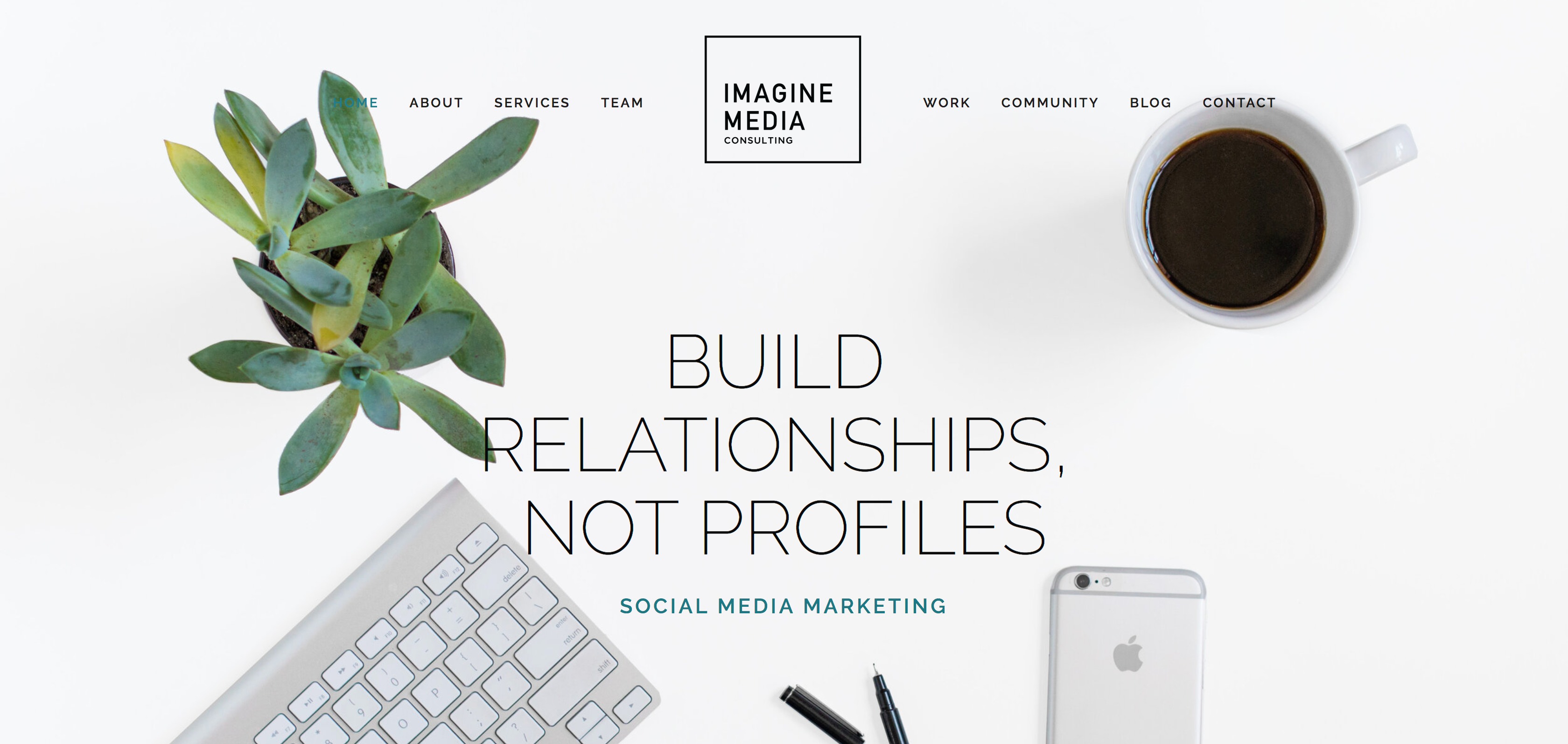 Atlanta-based Imagine Media offers a full-service Social Media Marketing team. They work to ensure that you build strong relationships online with your target audience by creating custom, engaging content followed up by extremely targeted digital media advertising, complemented by stunning photography/videography. About 80% of their work is devoted to social media marketing, of which 50% relates to Instagram.
Imagine Media makes custom content for its clients' social needs, after an extensive study of the brand voice. The content is visually appealing, sharable, unique, and always carefully curated to meet their clients' exact needs. The agency prides itself on professional styling and photography. They believe they have the best-of-the-best in-house creative team and can quickly turn their clients' branded vision into a reality. 
Their Digital Marketing Department listens to client needs, locates the relevant target market online, and carefully crafts paid campaigns across all the leading social networks, including Instagram.
Their Digital Marketing team supplies in-depth monthly reports, including analytics across all social platforms that highlight growth and engagement. From here, they draw conclusions and alter strategy according to audience behavior. They continuously monitor the shifts and changes in social and will ensure that each client's brand is jumping on opportunities to be the best of the best.
---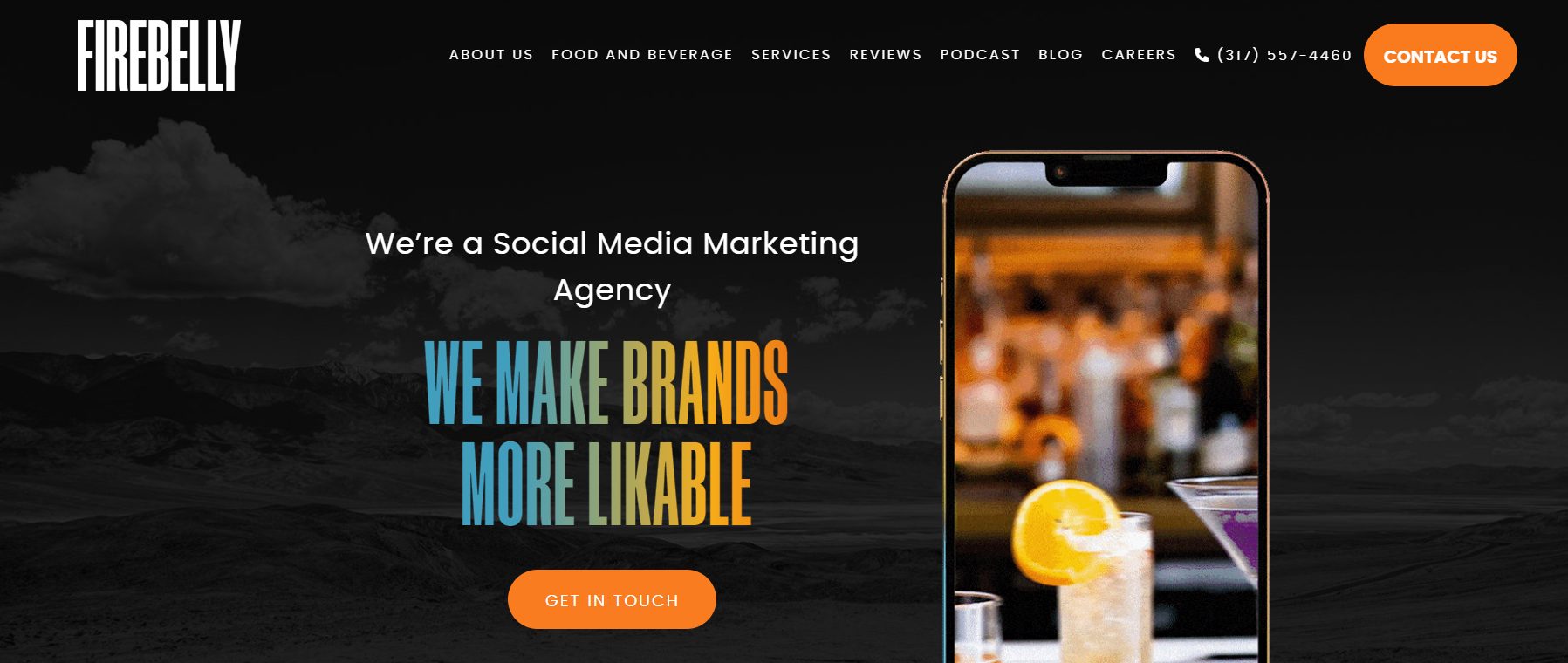 Firebelly Marketing is an award-winning social media marketing agency whose single mission is to make brands more likable and profitable via social media. Indeed they specialize in social media marketing, predominantly targeting small businesses. Although Facebook is their most substantial focus, Instagram advertising makes up about 20% of their work.
They split their services into social media channel audits, social media management, and social ad management.
When Firebelly Marketing is asked to perform a social media audit, they provide a thorough assessment of a brand's presence and approach on its social media channels. Their report includes their first impressions, performance benchmarks, an audience analysis, content analysis, and any specific recommendations for improving efforts on each of the brand's social media channels.
Their social media management consists of three parts:
Content Creation & Publishing

Community Management

Insights & Reporting
Firebelly's social ad management service provides targeted social media ads to grow your audience, engagement, traffic, and sales. It too has three parts:
Audience & Creative Development

Daily Monitoring

Reporting & Recommendations
As well as Facebook / Instagram, Firebelly marketing runs ads on LinkedIn, Pinterest, Snapchat, Twitter, and YouTube.
---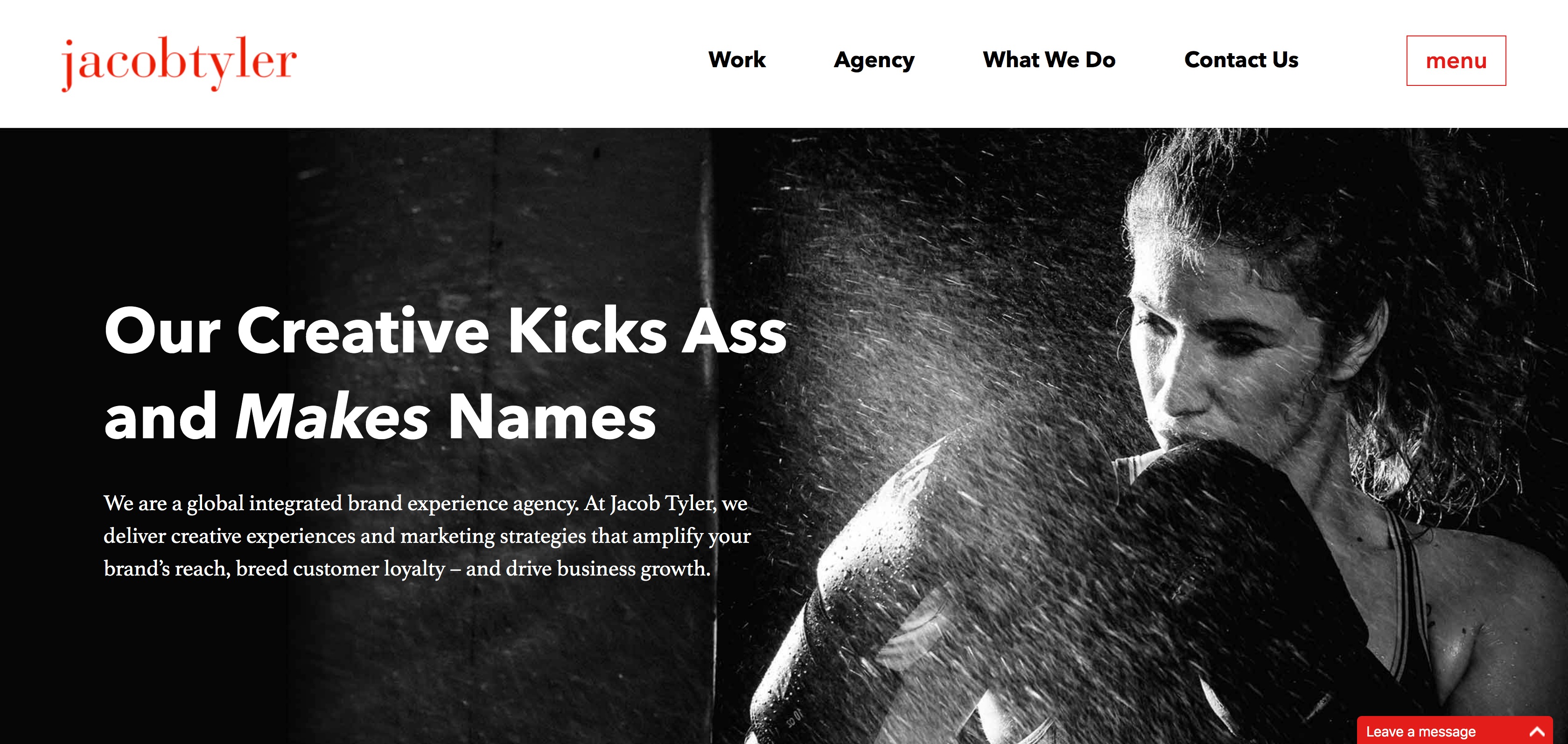 Jacob Tyler markets itself as San Diego's top web design, branding, and marketing agency. Social media marketing contributes approximately 10% of their work. Instagram advertising takes up about a 30% share of that, with Facebook advertising responsible for another 30%. A further 30% covers influencer marketing, much of which will occur on Instagram.
For the last 18 years, Jacob Taylor has grown brands. They create unique experiences that attract, engage, and convert new customers to their clients' businesses – pairing inventive creative with proven digital strategies to build brand campaigns that work.
They don't discriminate based on company size. They have worked with hundreds of different clients across a variety of industries. 
---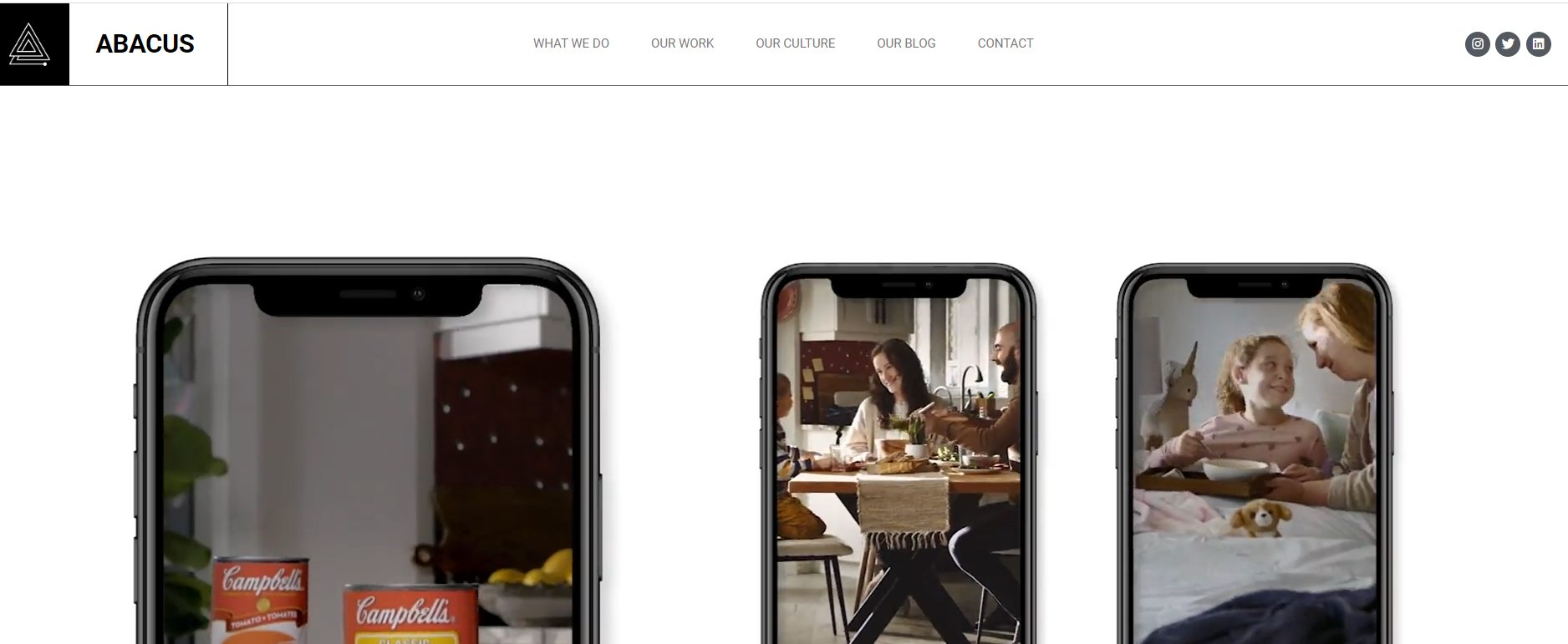 Abacus began life as an as a Facebook and Instagram Advertising agency specializing in advanced social media performance. From Day One, their goal was to drive better ROI on clients' paid social ads.
After two years, countless tests, and millions of dollars spent on digital media, they concluded that creative is the most important driver for social growth. Scaling social content and creative is the modern marketer's biggest challenge. While ad tech and data science provide marketers with precision targeting opportunities, Abacus believes creative has lagged. 
Abacus created Social Design Systems as the core link between the brand and the campaign. Social Design Systems empower advertisers to scale their mobile content by embracing ideas that produce continual high-performing content.  Social Design Systems create tiers of campaign assets, ranging from high-level brand messaging to tactical conversion ads—and everything in between. Their video production company specializes in thumb-stopping live-action video, photography, and 3D animations. 
---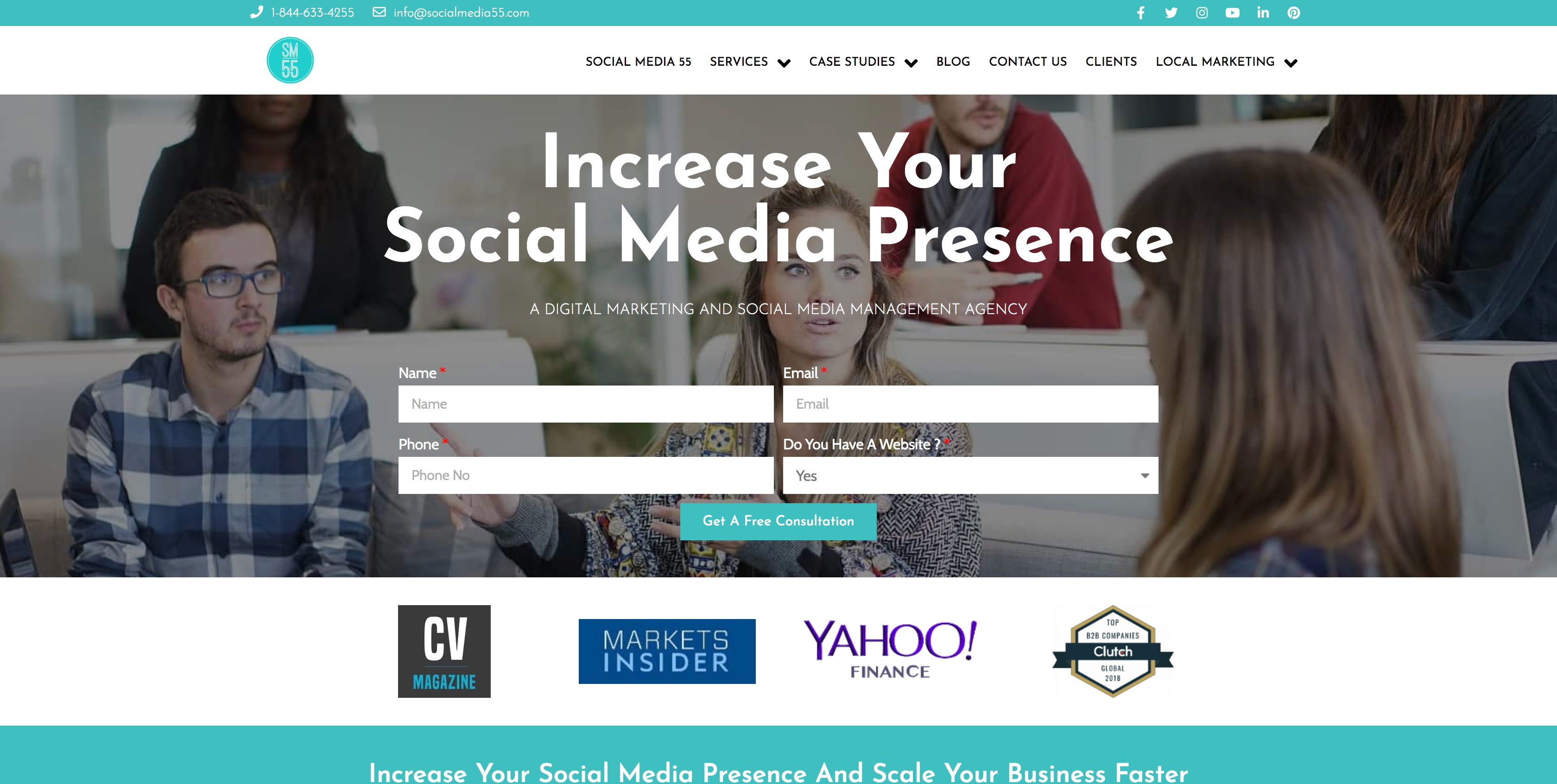 Social Media 55 is a full-service digital marketing agency. Their solutions are customized to address client needs and offer peace of mind by maintaining the channels so that their customers may focus their time and energy on other aspects of their business. Social Media 55's social media solutions cater to any size business. Their 'a la carte' style options are designed to maximize clients' ability to communicate with their target audience.
Social Media 55 offers a comprehensive list of services that encompasses social media advertising, endorsement, and management. 
Social Media 55 offers social media management through content curation. They plan and manage all the advertising of client campaigns, making it easy for their customers to see real results. They manage the complexity of online advertising and offer social media management of Facebook, Instagram, Linkedin, Twitter, Google My Business, along with many other platforms.
They split their services into:
Instagram Engagement Campaign

Email Marketing

Search Engine Optimization – SEO

Pay Per Click – PPC Management

Content Marketing Services

Social Media Paid Advertising

Branding & Media

Social Media Management

Web Design & Development
---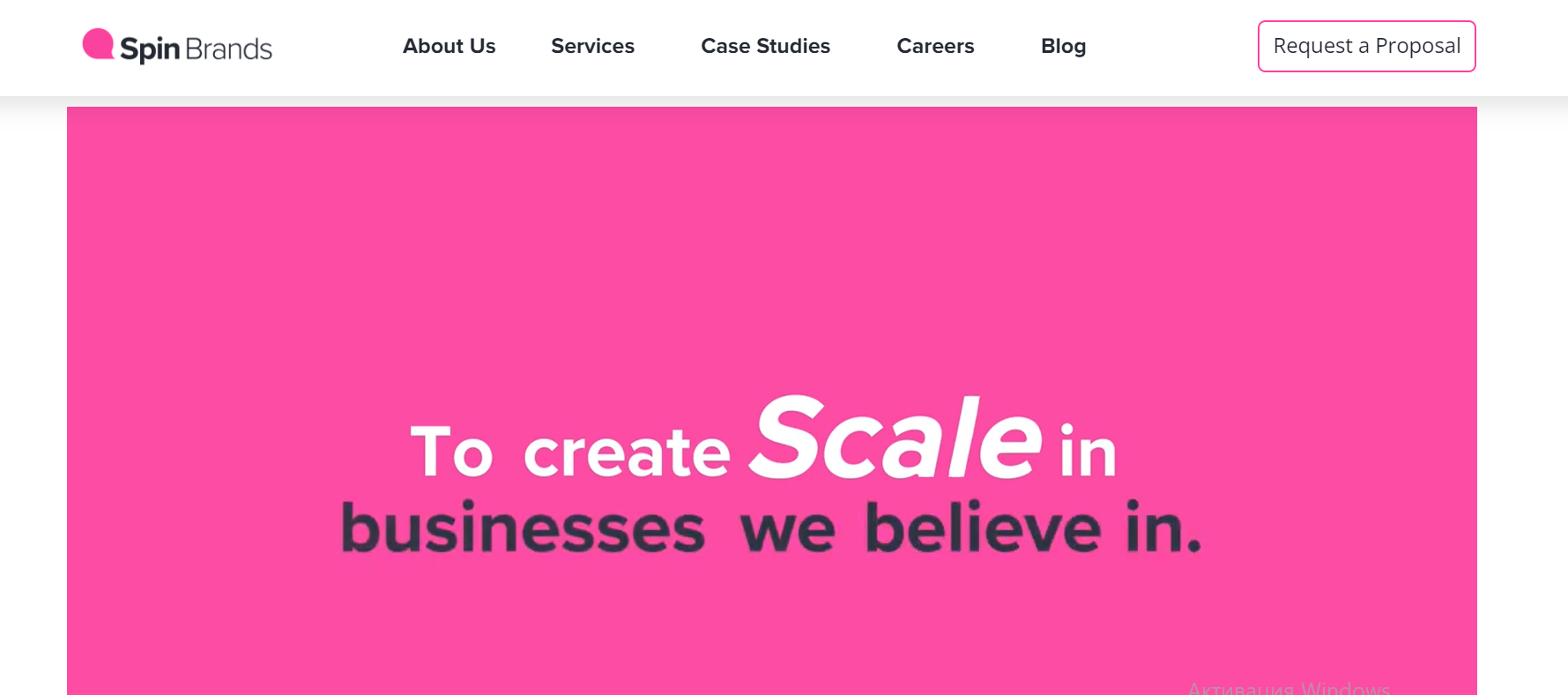 UK-based Spin Brands believe they are the go-to scaleup social media specialists, delivering impact and expertise from Day One. Their mission is to create scale in the businesses in which they believe.
They specialize in creating social feeds that draw people in, performance campaigns that deliver a return, ambassadors who add something, and design to tie everything together.
They split their services into organic social, paid social, ambassador marketing, and design.
They offer four social organic marketing plans, ranging from £600 to £2,500 per month. The most basic plan provides monthly reporting, standard content, a dedicated account manager, Instagram growth, and Twitter growth. Each higher pricing tier adds additional features, and Facebook growth at the higher two levels. All except the bottom plan also allow for at least two Instagram Stories per week.
---

ROI Minds is an e-commerce and lead generation specialized digital marketing agency in India.  They specialize in creating profitable campaigns on Google and Facebook (including Instagram). In the past two years, ROI Minds has quietly grown to become one of the top two paid advertising digital agencies in India.
They provide paid marketing solutions to small, medium, and large e-commerce stores and businesses all over the world. Their marketing solutions include Google Ads, Google Shopping Ads, Facebook Ads, Instagram Ads, Youtube Ads, Display Ads, Media Buying, SEO, and Sales Funnel.
They have worked on hundreds of Facebook/Instagram advertising accounts across many industries to generate leads, sell physical products, make e-commerce sales, branding, and promote local stores.
They also offer content marketing solutions. This includes content distribution, including sharing content on Instagram.
---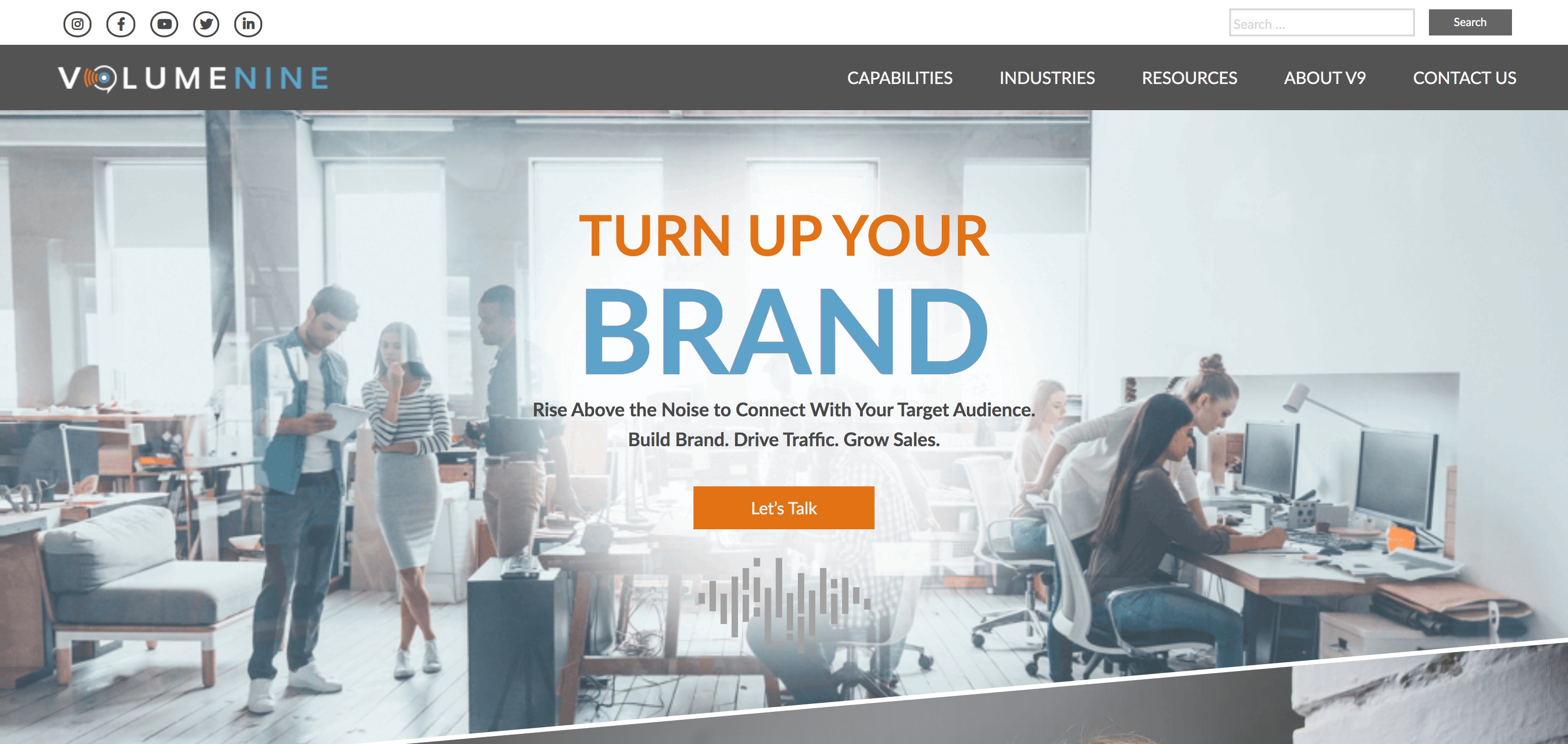 Volume Nine (V9) creates and manages custom digital marketing campaigns to help brands rise above the noise online so they can connect with their target audience. They do this by assisting digital marketing teams with limited resources and real-world challenges to contend with, like internal politics, industry regulations, and significant competition. 
They split their social services into:
Social Media Audits

Social Media Management

Social Media Advertising

Influencer Engagement
Their social media management services provide social content, copy, and messaging that is strategy-driven and targeted to the audience brands want to connect with. They offer full-service execution for their client brand's social media needs. Social media management can include creation, posting, analysis, and engagement with content for Facebook, Instagram, Twitter, and more. 
V9's social media management services kick off with an in-depth review of a client's current strategy, platform analytics, and relevant competitor or industry trends. From there, they work with the client's team to develop audience segments and buyer personas, which are then leveraged to create messaging and content that speaks directly to these specific targets. Volume Nine's social media experts also help define and set specific social media goals and KPIs for the client's social media accounts, as well as offer recommendations to optimize social media profiles and posts. They offer these services for Instagram, Twitter, LinkedIn, Pinterest, Snapchat, and YouTube depending on campaign goals and where the targeted audience "lives" online. 
Social media advertising presents a unique opportunity to target users of a specific demographic via ads and campaigns on platforms like Facebook, Instagram, Twitter, LinkedIn, and Pinterest. With properly targeted ads, V9 clients reach more of their audience, connect with new potential buyers, and retarget ads to existing audiences and lookalikes.
---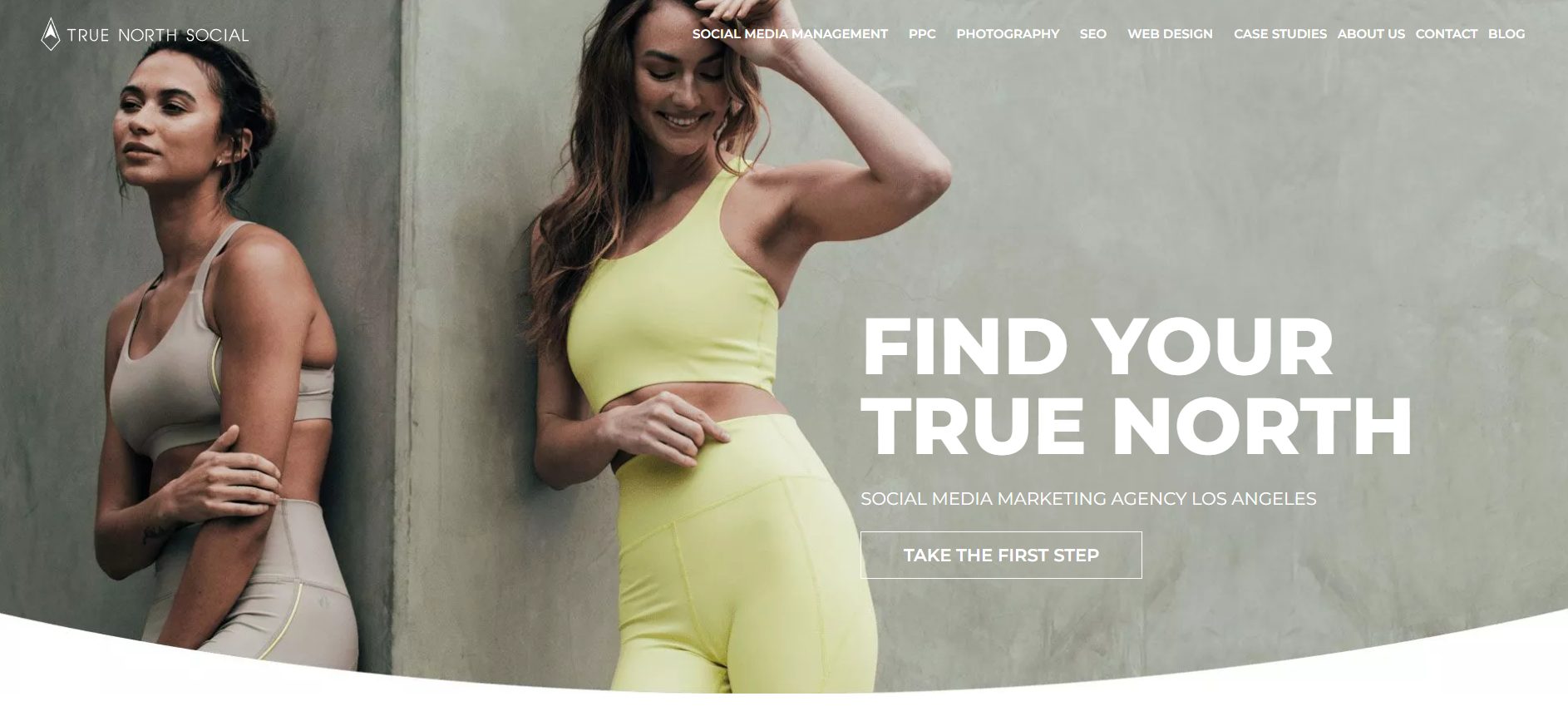 True North Social is a boutique digital marketing agency and full-service Instagram agency with 10+ years experience. As personalization and communication are key to their approach, they work with only a few quality clients. 
For them, it's all about partnership. They will work closely with you to create a strategy that will help you to stand out in a saturated marketplace. Understanding who your target audience is and how to communicate with your customers are at the core of their strategy.
When it comes to creative assets, they focus heavily on image and photography. They create beautiful assets to narrate your story to your audience. So, they're a great marketing agency to work with if you want to zoom in on Instagram.
With regards to their Instagram marketing services specifically, they can help you with content management, photography, engagement, and advertising. With the help of promoted posts, influencers, proprietary tools, and tried-and-tested strategies, their team will create and implement campaigns that will generate traffic, grow your follower counts, and boost sales. In fact, some of the brands that they've worked with gained more than 3,000 organic followers per month.
---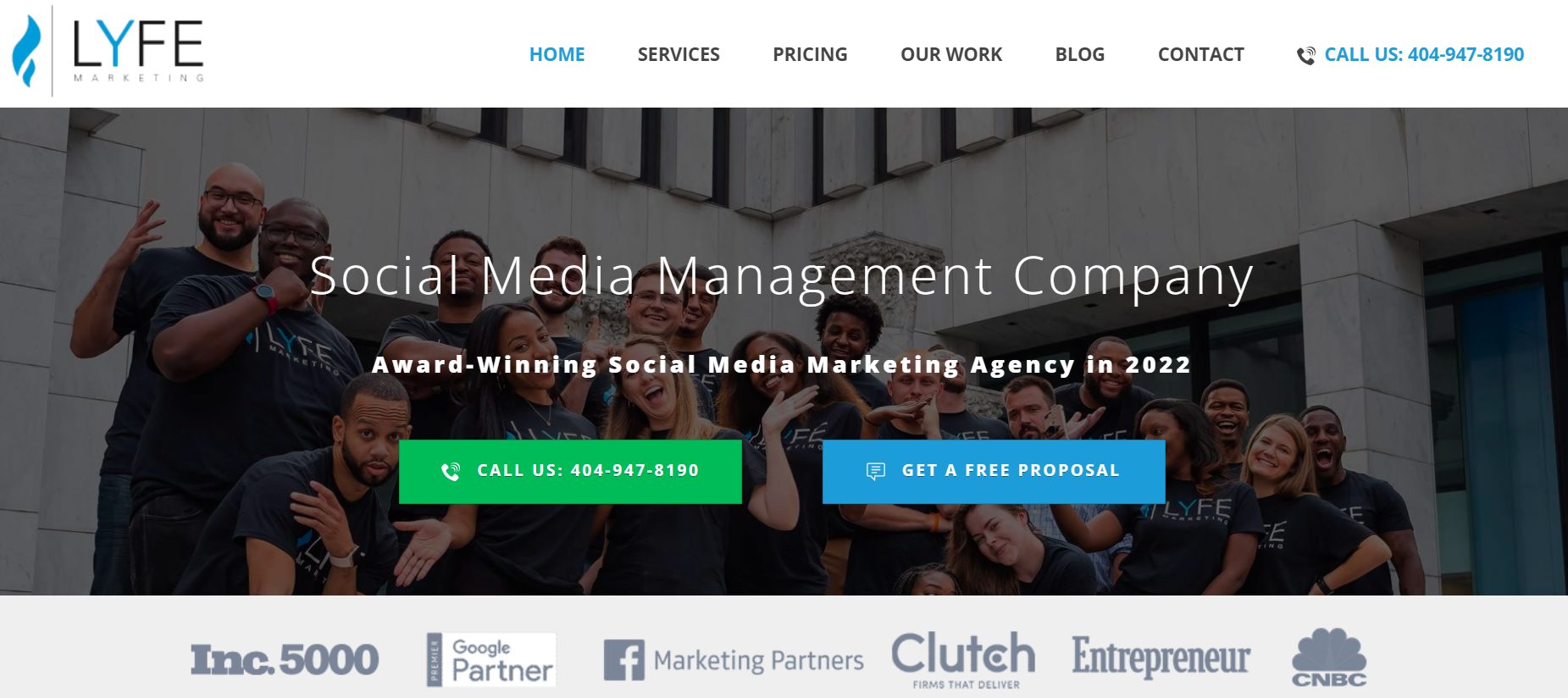 LYFE Marketing is an award-winning social media management agency that provides a wide range of marketing services, including social media marketing and advertising. As a certified Facebook ad partner, they're a great choice if you want to focus on Instagram (and Facebook) specifically. 
Whether your goal is to grow brand awareness and gain more Instagram followers, improve engagement, or get more website traffic, their team can help. In short, they follow a five-step process. Part of this process includes getting assigned a dedicated social media account manager who will be your main contact and will meet with you on a weekly, biweekly, or monthly basis. Your dedicated account manager will also work with you to create and implement a strategy and prepare monthly reports. Alternatively, if you can't wait for your monthly report, you can simply use their reporting software to keep track of how your campaign is progressing in real time.  
Unlike most of the other agencies, they also share their pricing on their website. Pricing starts at $750 per month which includes 12 posts per month and 10 responses per day and requires a commitment of at least three months.
---