Instagram Reels, Facebook's response to TikTok, is now available in 150 countries worldwide. Reels is an addition to the existing Instagram platform that lets you record, edit, and share up to 90-second videos. If you have a large Instagram following and don't want to take the time to build a following on the now-iconic TikTok, Reels is a great Instagram feature. Like TikTok, Reels lets you record and share short-form video content that gets added to Instagram's Explore feed.
Reels is similar to Instagram Stories, but there are a few key differences. For starters, Reels includes a wider range of video editing tools, AR effects, and speed controls. It also gives you the option to combine multiple videos, aligning and trimming to create seamless transitions.
If your Instagram account is public, Reels can be shared to the Explore feed to make it easier for people who don't already follow you to find your content. Plus, you can include original audio that other users can then use in their own Reels (with attribution to you, of course).
Instagram Reels will probably be easy to use for those of you who have used Instagram or TikTok, but if you want to create high-quality Reels, it's important to have a solid understanding of what Reels can—and can't—do. In this article, we'll share how to create Reels on Instagram, how to use existing videos to create Reels, and how to use the Reels editing tools.
We'll also share a few Instagram Reels tips for businesses including some examples of brands that are already shining with the new Instagram feature. Let's start with a really quick overview of Instagram Reels.
---
How to Use Instagram Reels to Get More Followers and Boost Engagement:
---
What Is Instagram Reels?
Reels is an Instagram feature that lets you create short-form video content that you can share with your Instagram followers or anyone on the platform. You can record and edit up to 90-second videos, adding audio and effects, and then share the videos with your followers and the entire Instagram community (if your account is public).
---
How to Create Instagram Reels
Creating Instagram Reels is really easy. Start by launching the Instagram app on your mobile device and tap the camera icon in the top-left corner of the screen to open the Instagram Stories camera. In the menu on the bottom of the screen, you'll have different camera features. Swipe over to Reels.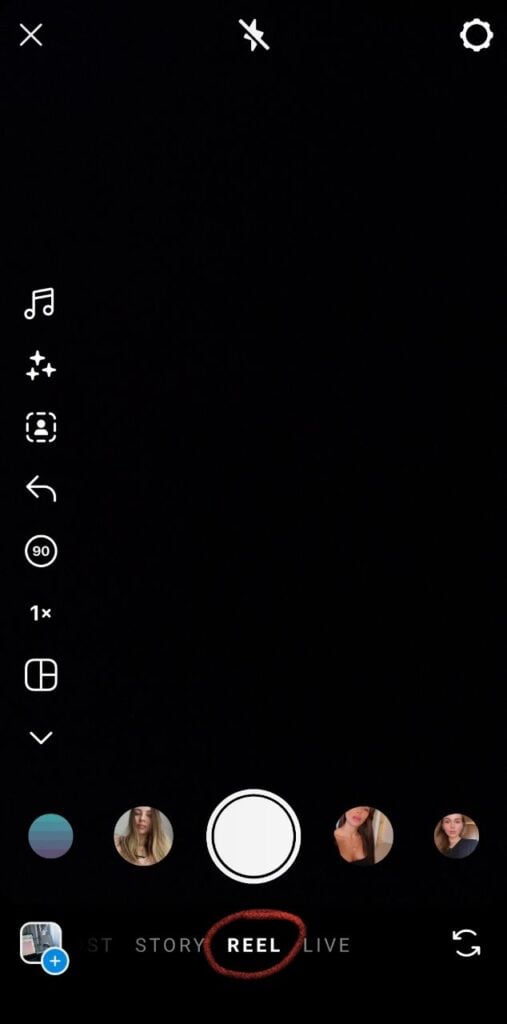 You'll find several icons on the left-hand side of the screen:
Audio: Select music to play over your clip.
Effects: Choose from Instagram's library of backgrounds, games, filters, and effects.
Green Screen: Choose another background for your reels and stories in real-time.
Add Yours: Upload videos from your media library.
Length: Choose the length for your video, from 15 to 90 seconds.
Speed: Choose video display speed.
Video Layout: Place a few videos into one Reel.
Timer: Select countdown before the video starts, so you can use hands-free recording.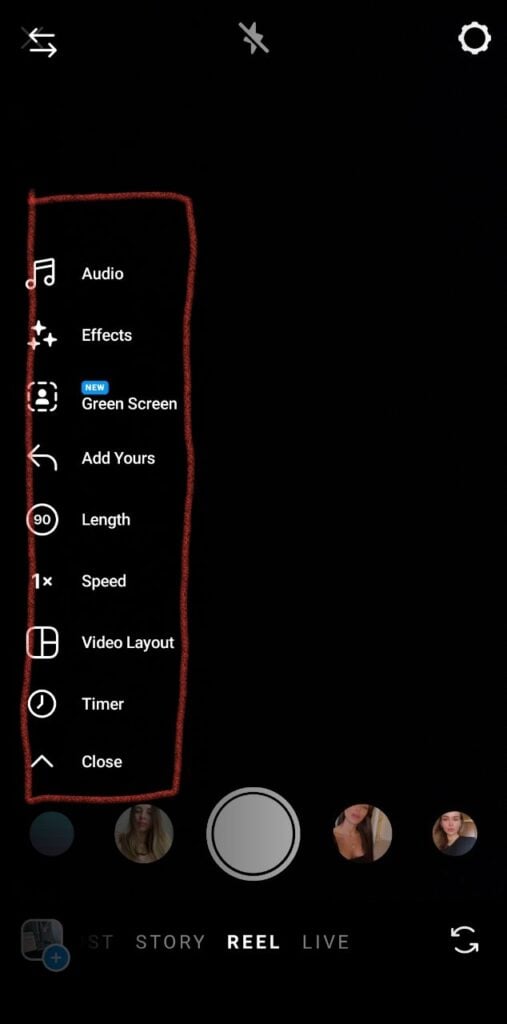 You'll also be able to turn your flash on or off, switch the camera between front-facing and rear-facing, or go to the Instagram Stories settings.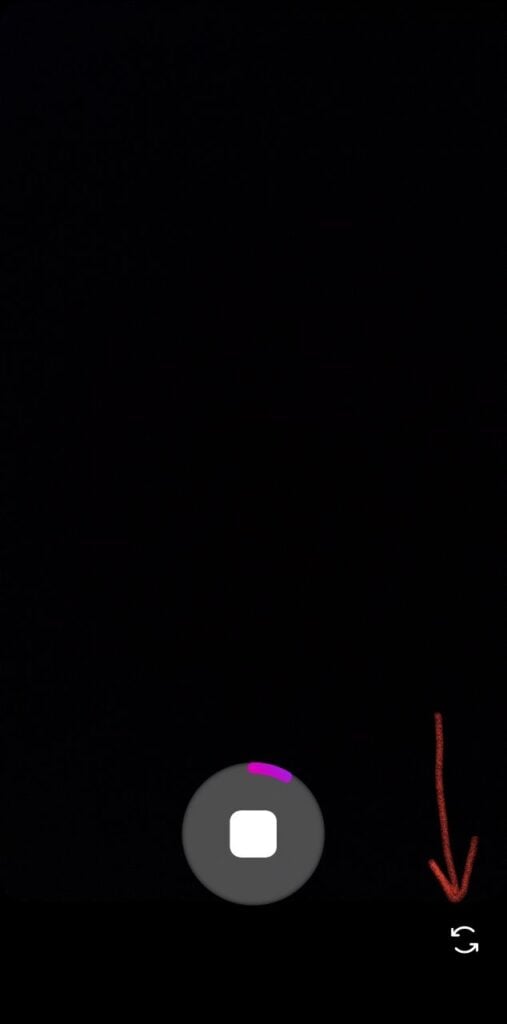 To record a new video for your Instagram Reels, tap the camera button. You'll see a pink progress bar to show your time limit.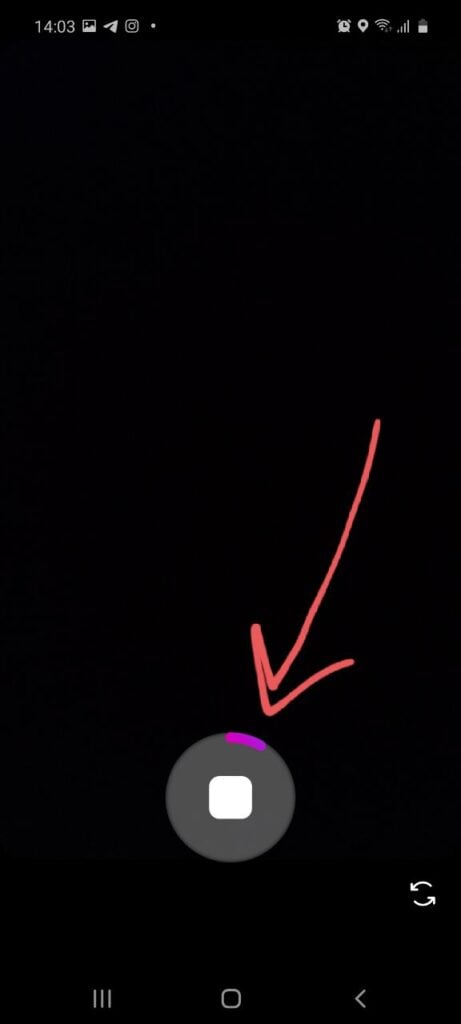 Tap the camera button again to start and stop recording. To record hands-free, tap the Timer button and select a video length, then tap Set Timer.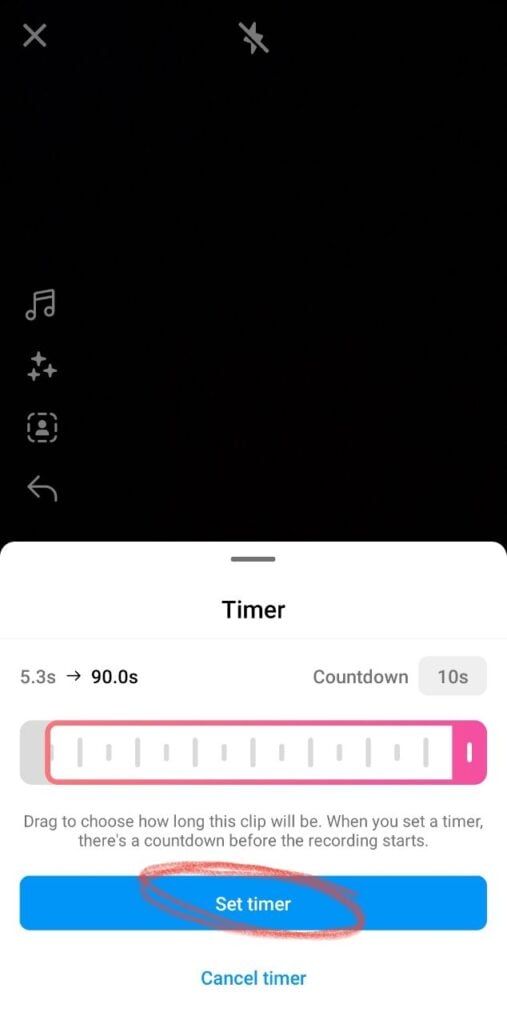 You can also capture another video alongside the original. The original video will be displayed on the left while recording. You can alter the position of the original video by selecting the Layout Option. Conversely, you can adjust the video's duration by using the slider at the bottom should you choose to record after the original video. After recording, tap "Next" in the upper right corner to edit it.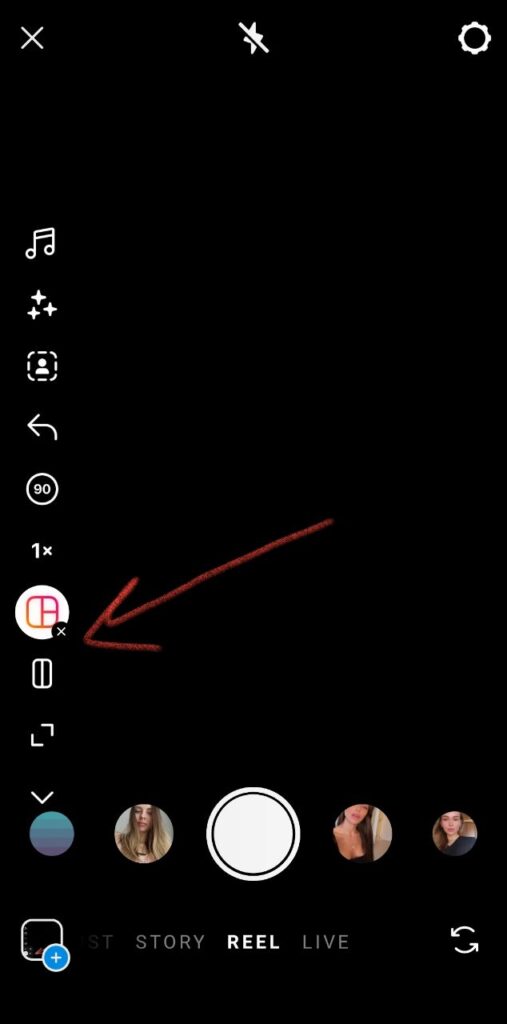 ---
How to Use Existing Video to Create Instagram Reels
Have a video on your phone that you want to turn into a Reel? Here's how to do it.
Open up Instagram and swipe right to open the camera and tap Reels at the bottom of the screen. Then, swipe up to access your camera roll and choose the video you want to use. Trim it if needed before tapping Upload.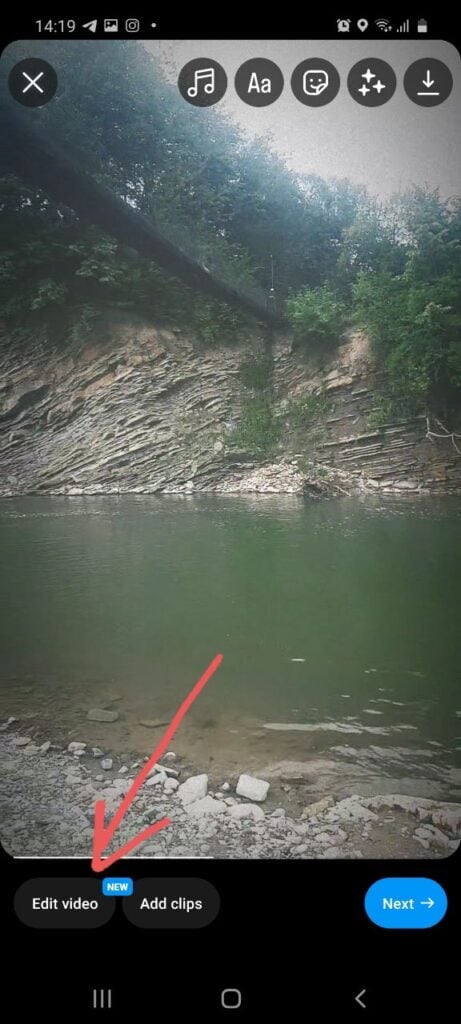 Edit your video or add audio, effects, or text.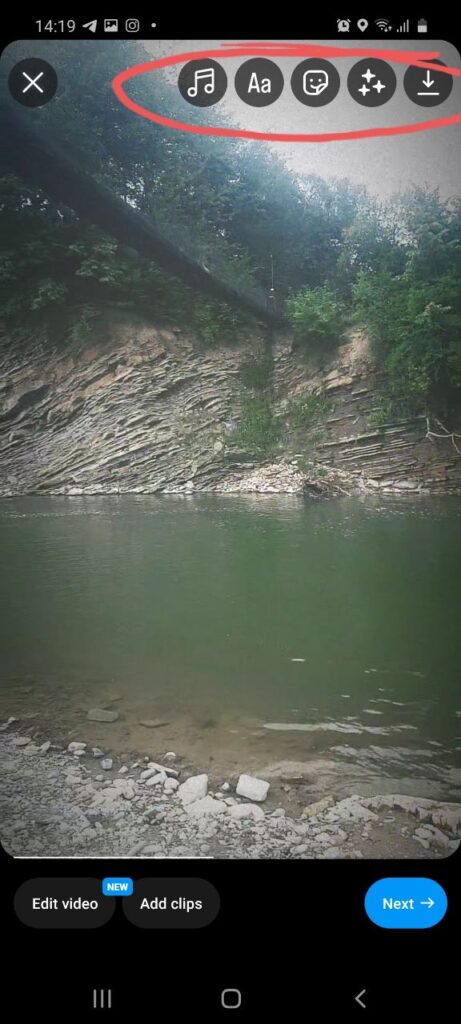 Publish your video on your Instagram feed, as a story, or save it as a draft.
---
Instagram Reels Editing Tools
Instagram Reels offers a few different video editing tools you can use to create engaging and interesting short-form videos.
Audio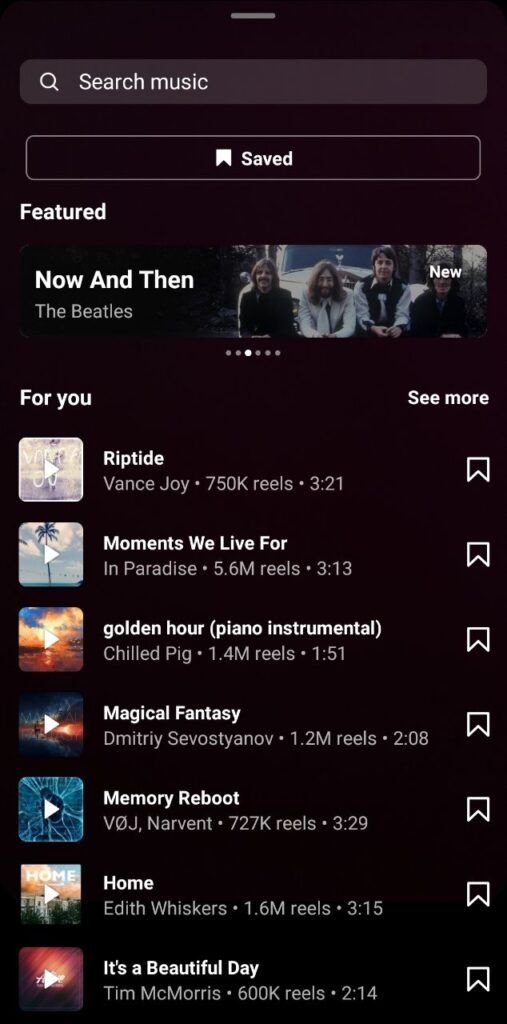 Similar to Instagram Stories, you can use Instagram's audio library to find songs and sounds to use in your Reels. If you only want a specific segment of the audio clip, you can do that too, and use it on a single clip or across multiple clips. And, you always have the option to create your own audio when you record your Reels. The audio will be attributed to you and, if you have a public Instagram account, other users will be able to use your original audio in their Reels.
---
Effects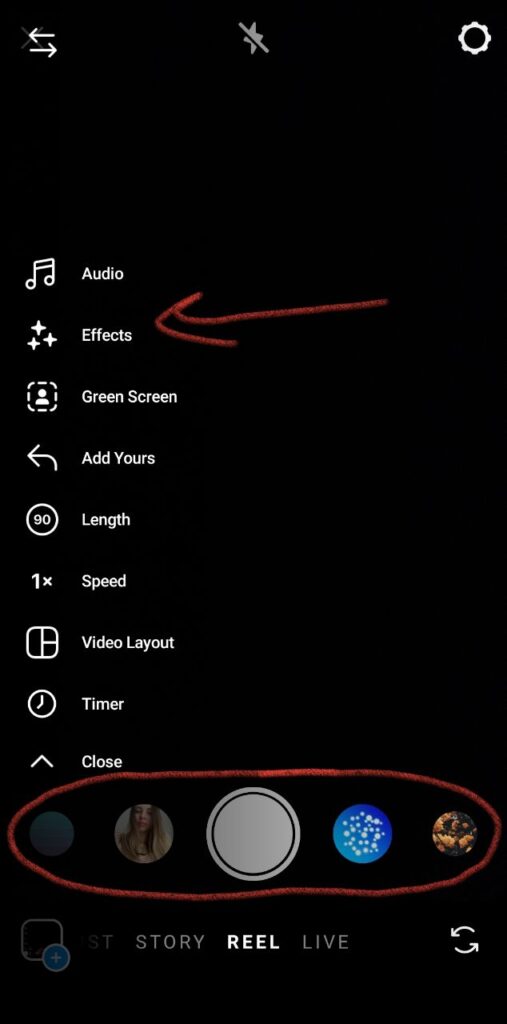 You can add different filters and effects to your Reels just as you can Instagram Stories. While the effects aren't as robust and plentiful as those on TikTok, Instagram still offers several effects you can use to make your Reels visually appealing.
---
Timer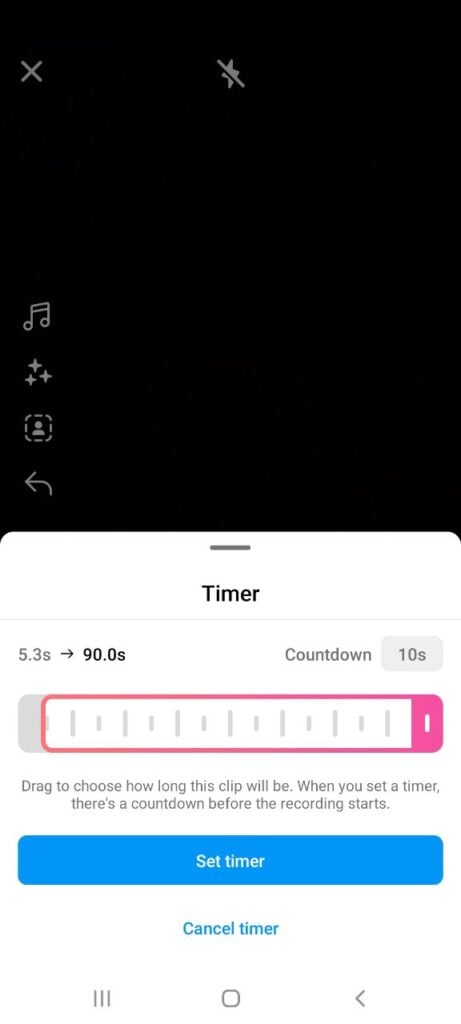 The timer tool makes it easy to record video for a certain amount of time up to 90 seconds without holding down the camera button. You just set the timer, tap the record button, and you'll get a three-second countdown before the recording starts.
---
Video Layout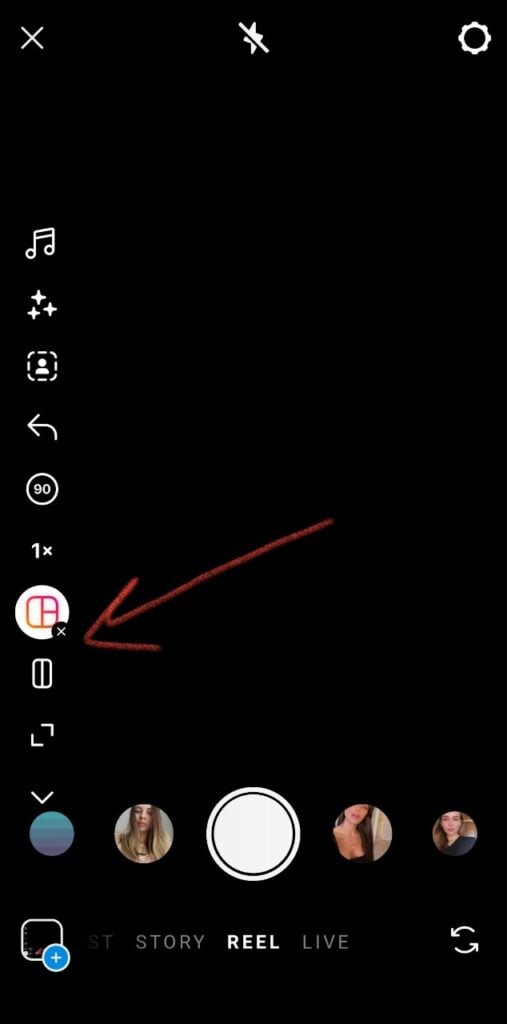 Place few videos into one Reel. You can alter the position of the original video by selecting the Layout Option.
---
Speed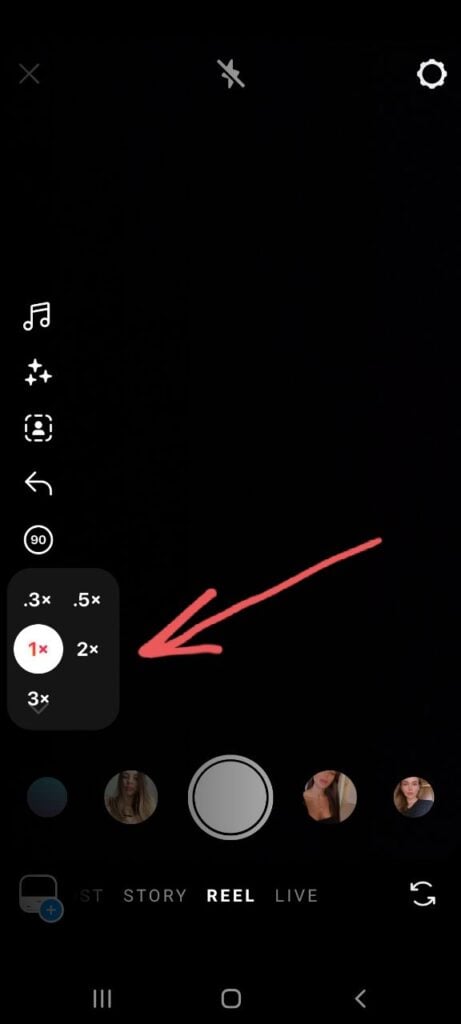 Instagram Reels lets you speed up or slow down your video and audio clips so you can keep everything on-beat.
---
How to Use Instagram Reels for Business
Instagram Reels is a great way for brands to grow their reach and build a community on Instagram. Even though Instagram Reels is pretty new, there are several businesses that have already started using the platform with great success. For example, Janelle Sweeney of My Paris Portraits has been using Instagram Reels for a few weeks to share locations they like to photograph and has seen a boost in engagement with the feature. According to the Instagram Reels stats, accounts with up to 500 followers boast an average reach rate of 892%.
For brands and Instagram influencers who already have a following on the platform, Instagram Reels is the perfect way to step up your Instagram game. Here are six ways to get the most from Instagram Reels.
---
Create On-Brand Content for Your Target Audience
Fashion has been huge on TikTok, with fashion influencers on the platform using transitions to show off outfit changes like magic. It should come as no surprise that fashion is big on Instagram Reels, too. Since Instagram Reels launched, fashion leader TopShop has already racked up more than 300K views on one of their videos:
It's clear that TopShop knows its audience and they work hard to give that audience what they want. Creating content that resonates with your target audience is vitally important no matter the platform you use. But each platform has its own personality where certain types of content work better than others. Instagram Reels is no different.
While Instagram Stories and Instagram Reels are very similar, Reels offers more sophisticated editing tools that can be used to create fun and energetic videos. Those videos can then be shared widely through the Explore page and aren't limited to just your followers.
With Reels, brands can create the Instagram content their audience craves in a way that is more personable and approachable. This goes a long way toward building and nurturing relationships and community on the platform.
---
Repurpose Your TikTok Content
If you're already creating content for TikTok, there's no reason you can repurpose your content for Instagram Reels. Just take a page from the ASOS playbook. The brand has a strong following on TikTok and Instagram and has started using their best TikTok content to get started on Instagram Reels without needing to create content for each platform.
They've had great success with this so far; this Reel got more than 1.7 million views in a matter of days:
Instagram Reels uses the same video dimensions as TikTok and you can likely find the same audio in Reels (or just create original audio), so repurposing your TikTok content for Instagram Reels is a no-brainer.
---
Share Tips, Tutorials, and Other Educational Content
Educational content like tips and tutorials are a great way to get followers to find value in your Instagram Reels content. And, yes, even a 90-second video is long enough to provide value.
---
Start a New Challenge
Sephora's #sephorachallenge on TikTok has more than 50.6 million views. TikTok challenges are one of the most engaging and fun aspects of the platform, so it just makes sense to use challenges on Instagram Reels to gain exposure. To capitalize on the popularity of challenges using the new Instagram Reels feature, Sephora partnered with @ryanbpotter to create a new makeup challenge. As of this writing, the Reels challenge has 2.1 million views.
---
Partner With Influencers
We've already hinted at this by highlighting Sephora's partnership with an influencer to create an Instagram Reels challenge, but it's so important that it deserves its own tip. Influencers are named as such because they're influential. Their followers love them and listen to them. Brands like Walmart and Nike regularly use influencers to promote brands and products. And, the best part is that the brand doesn't even have to be directly involved. A Nike influencer, @colormecourtney, used her own feed to highlight her favorite Nike brand quarantine outfits.
---
Show Off Your Products
Perhaps one of the most obvious uses of Instagram Reels is to show off your products, services, or, in the case of Netflix and Amazon Prime, your shows. Short-form video is a great content format for teaser videos so you can get your audience excited and pique their curiosity.
Here's an example from Amazon Prime Video that showcases a 10-second comedy bit that got more than 57.1K likes:
Since Instagram Reels are available for anyone to view from the Explore page (if the Reel is shared from a public account), evenusers who don't follow your account will see your content. This is different from Instagram Stories that will only be seen by your followers.
---
Use Instagram Reels to Leverage Your Existing Instagram Audience
As of now, Instagram Reels is wide open.
This presents an excellent opportunity for brands and influencers on the platform who want to extend their reach beyond their current followers, get more followers on Instagram, and build a community—before Reels gets saturated.
It's true that Instagram Reels isn't a perfect replacement for TikTok, but as more and more people use Reels it's likely that Instagram will add more features and better functionality (and hopefully a Reels-only discovery page) to give TikTok a run for its money.