TikTok has been the standout social platform for the last couple of years. Its influence has become so large that the then-president of the USA, Donald Trump, tried to ban it in his nation in 2020. India has banned the app, calling it "prejudicial to sovereignty and integrity of India, defense of India, security of state and public order." Yet these bans, threatened and actual, have done little to diminish TikTok's appeal. TikTok reached 2 billion global downloads in August 2020 and was the most downloaded app in the world that year. It is estimated that TikTok will reach 1.5 billion global active users in 2022. 
With this level of popularity, it should not be surprising that there are now many TikTok influencers. Some of the most followed accounts on TikTok include Charli D'Amelio, Addison Rae, Khabane Lame, Bella Poarch, and Zach King.
These top influencers didn't become so popular without much hard work, however. Being a talented influencer can easily become a full-time job and take up all your time. It is easy to miss lucrative opportunities, too, if you have to spend all your time making content to keep your fans happy. Talent management can make things easier for both successful and up-and-coming influencers. Talent managers handle contract negotiations, public relations, and more so that influencers can spend more time doing the things they love.
Here is a selection of top TikTok talent management agencies willing to work with and represent influencers. Some of these are specialist talent management agencies. Others double up as influencer marketing agencies and can assist both brands and influencers connect and form a mutually beneficial relationship.
---
Top TikTok Talent Management Agencies: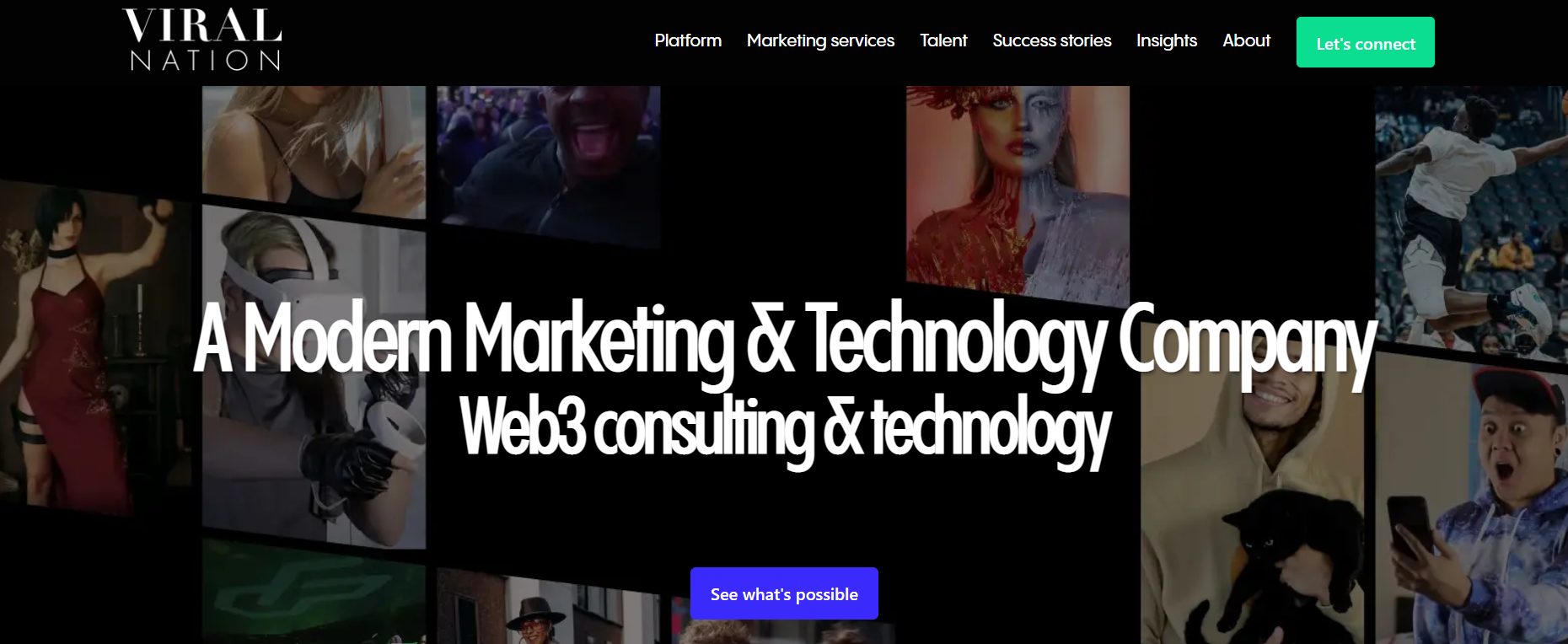 Viral Nation considers itself the world's largest influencer talent agency, professionally securing brand and endorsement deals for social media's top influencers. They help influencers develop their business while they focus on creating the best possible content.
Some of the services that Viral Nation offers influencers include negotiating contracts, seeking out new brand opportunities, producing merch, and expanding their influencers' reach offline through both traditional and new media opportunities. They negotiate lucrative agreements with select multi-channel networks. 
Viral Nation work with influencers to convert social reach into additional income streams to make the most money. These can include paid brand integration campaigns, merchandise line development and management, and paid events.
---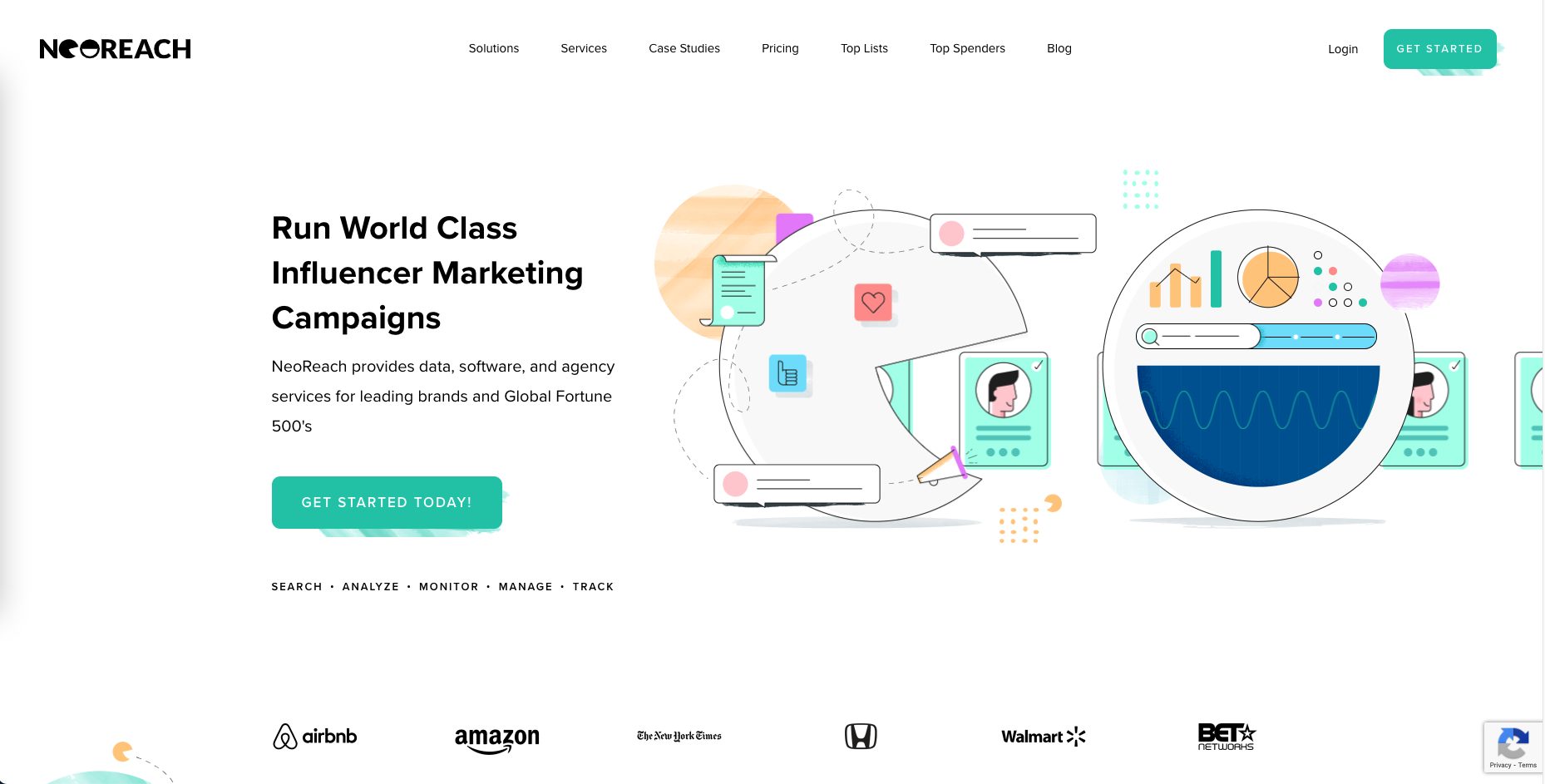 Although primarily known for its influencer platform, Neoreach has more recently diversified into becoming a global influencer marketing agency. They also support individual creators who strive to grow and strengthen their communities.
Their global community consists of creative content creators from almost every genre, interests, and background imaginable. From fitness to food art, influencers can connect with brands who are just as passionate as themselves.
Neoreach creates and curates information right to influencers' inboxes designed to help them grow their community and stay up to date on everything important in the creator economy.
---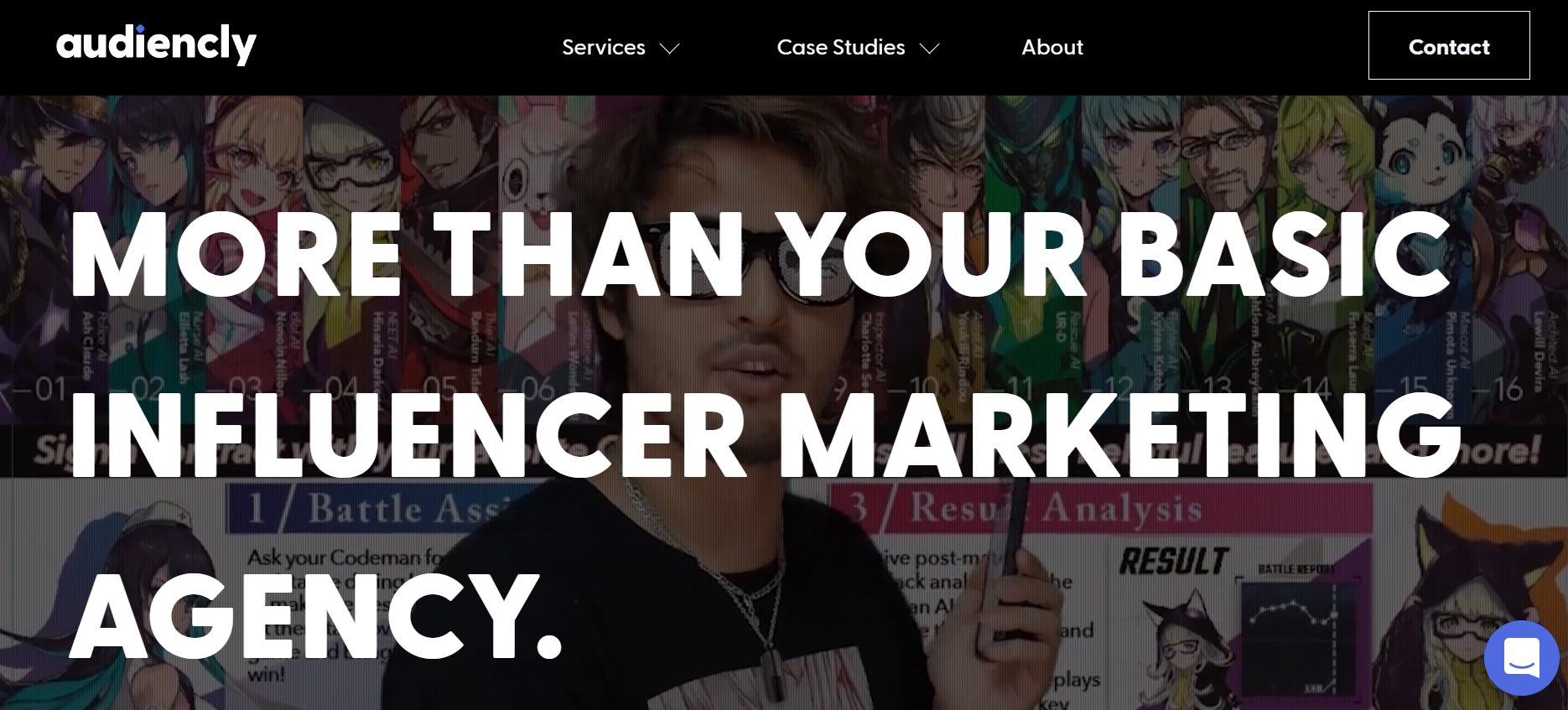 Audiencly offers management services to influencers. They provide help in channel management, connecting with top brands, and expanding your community.
Audiencly has signed over 1000 campaigns, working with more than 100 brands and an influencer pool of 5000+ influencers. These have generated over 1 billion impressions.
Audiencly works with influencers on TikTok, Instagram, YouTube, Twitter, and Facebook. They place particular emphasis on influencers in the field of gaming and lifestyle. Their existing influencers include AviveHD, ANNDRE, and Hannah Snow.
---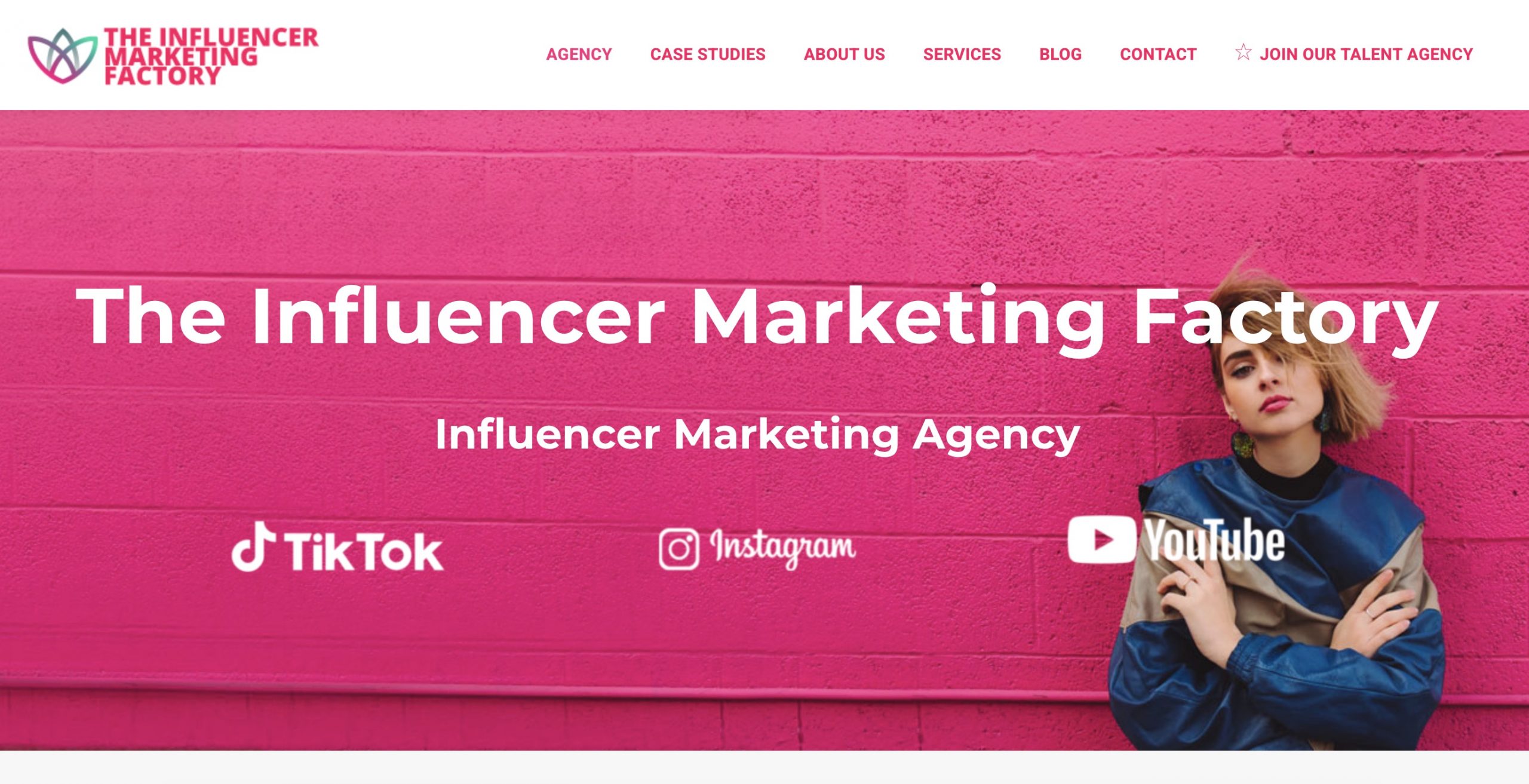 The Influencer Marketing Factory helps creators and influencers get sponsorship and deals on TikTok, Instagram, and YouTube. The agency also supports influencers with PR opportunities to boost their visibility on major publications.
The agency gives each creator a dedicated person on their team to discuss brand deals and opportunities. They can help influencers become verified on TikTok and Instagram. 
---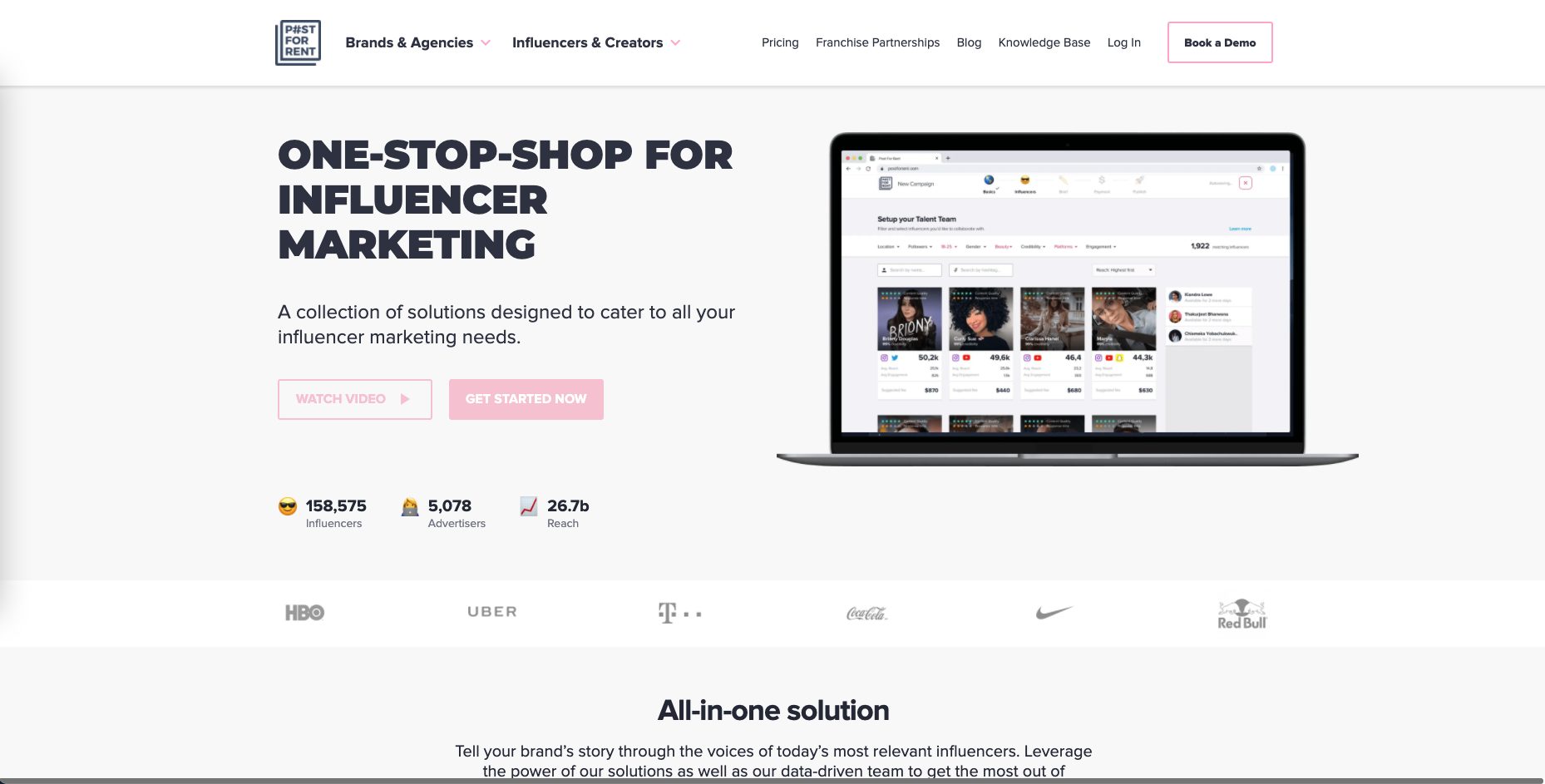 Post for Rent invites influencers and creators to join their empowering influencer community. They believe they can boost their social influence with the help of tools and services focused on growth. 
The agency has a specific influencer app to work with your favorite brands and campaigns tailored for your audience while getting paid in 3 business days. 
They also provide talent management agency services for brands, with an all-in-one system for influencer management with less administration, fast payouts, no cash flow problems, real-time reporting, and multi-campaign management.
---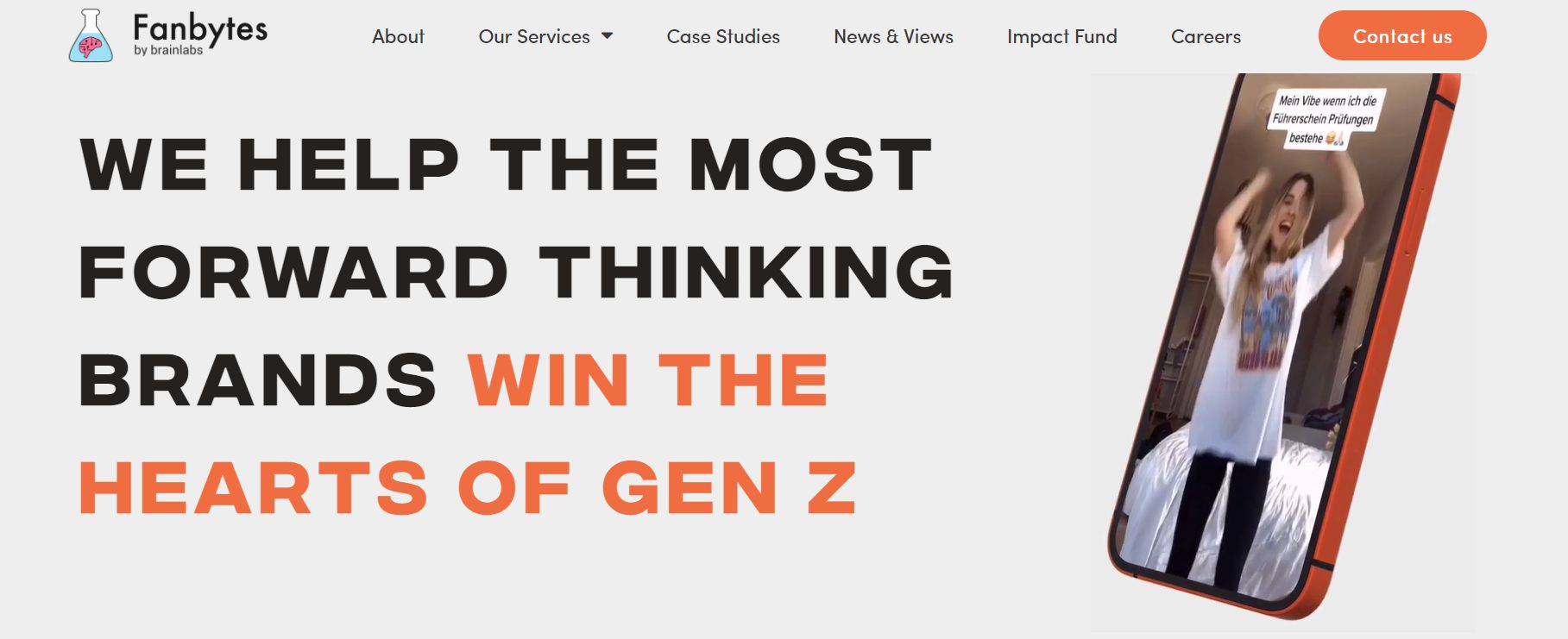 Fanbytes is an award-winning influencer talent agency with more than 10,000 curated influencers on TikTok, Snapchat, and Instagram. They have worked with the likes of Warner Music, Deliveroo, Missguided, and Universal. The agency provides opportunities for top influencers across beauty, fashion, gaming, sports, and more. They take pride in sending Major Lazer viral on TikTok.
Fanbytes currently activate in seven countries: UK, US, Canada, Australia, France, Germany, and Norway. 
One example of Fanbytes providing talent for a TikTok campaign was with Rhia, who they manage. She has 7.4m fans, predominantly tween girls. IMC Toys wanted to raise awareness for their new VIP Pets doll launch in the UK using TikTok. Their brief involved influencers setting up a home salon to style their VIP Pet doll's hair. Fanbytes selected nine influencers, including Rhia, to demonstrate their creativity to their young audience.
---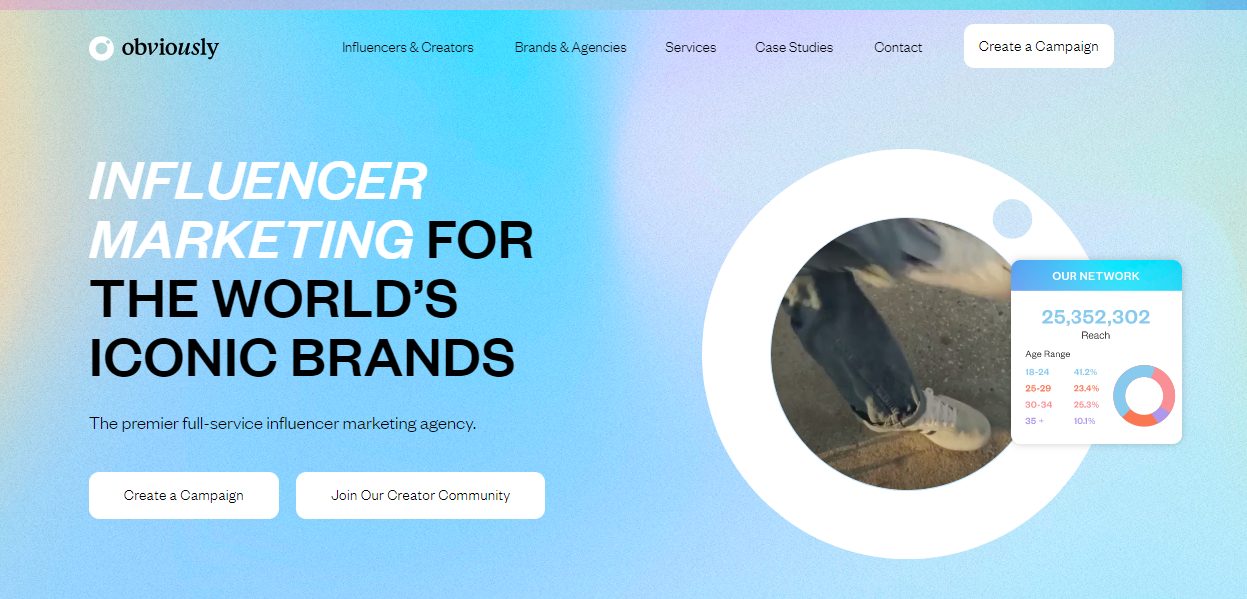 An influencer marketing agency sought after by Fortune 500 companies, Obviously has successfully implemented thousands of campaigns that delivered outstanding results for both brands and influencers. This agency offers a full suite of services including content marketing, social media influencer marketing, talent management, and business insights.
Their TikTok Influencer Marketing services cover everything from ideation to influencer management. They help brands craft and implement creative strategies for TikTok marketing. Aside from facilitating influencer collaborations, they also provide commissioned custom creatives and custom music composition services. 
Aside from their exceptional end-to-end marketing services, Obviously is known for creating trends that turn their campaigns into viral hits. This makes them an excellent partner for brands looking to widen their content reach and impact on TikTok and other social media networks.
---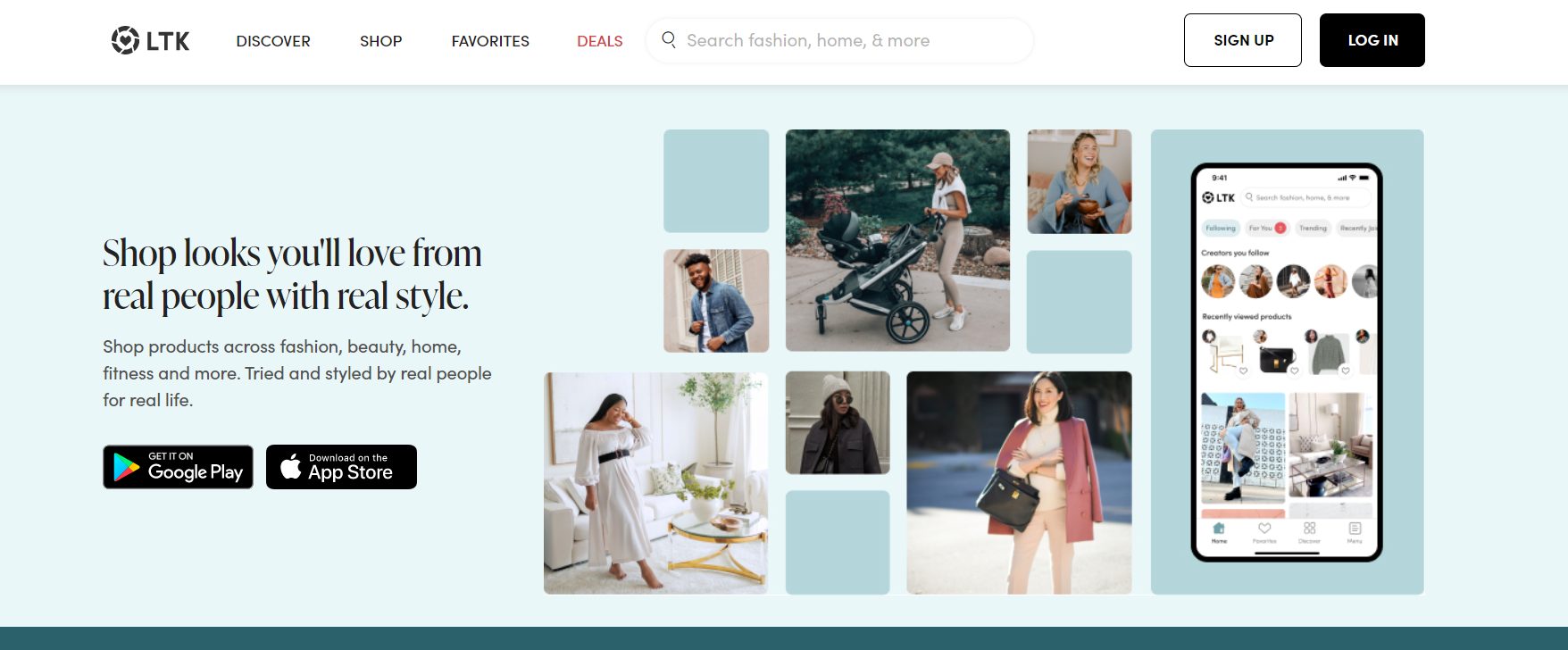 With offices in multiple countries, LTK (formerly rewardStyle & LIKEtoKNOW.it) is a global tech platform that empowers lifestyle creators to monetize their content across a number of channels, including TikTok. During their 10+ years in business, they've become the one-stop destination for over 150,000 influencers and 5,000+ global retailers that include the likes of Missguided, Mary Kay, and Urban Decay. 
For example, when Urban Decay, an international beauty and cosmetic brand, collaborated with 18 curated LTK creators to promote their Hydromaniac Tinted Glow Hydrator on TikTok, the campaign generated more than 6.7 million views. Not only did it attract millions of views, but it also helped to increase engagement. The short-form video tutorials that the influencers shared generated nearly 500,000 engagements with an engagement rate of 25%. 
---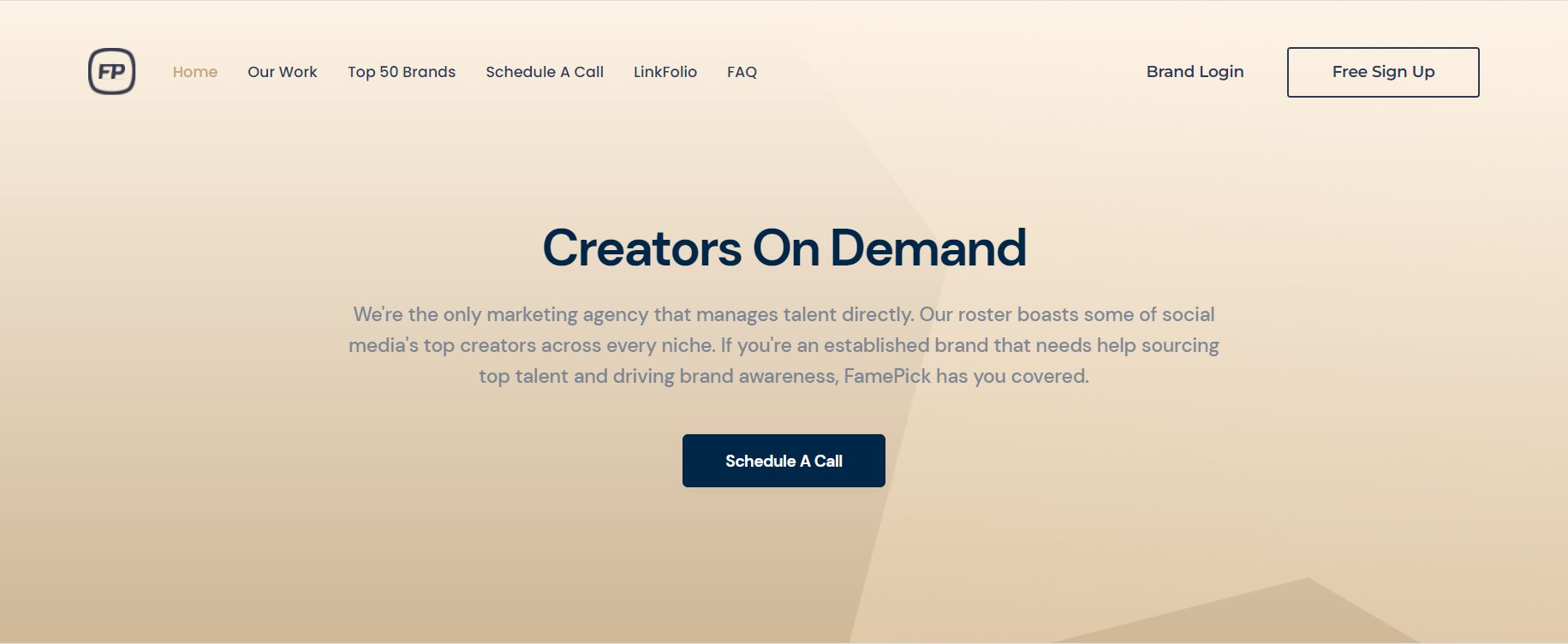 Famepick focuses on talent management for TikTok and other popular social networks and video platforms. They call themselves a new era hybrid talent agency designed to help creators build and grow their personal businesses. It believes it can help creators by facilitating longer and more lucrative paid brand deals, creating and maintaining a professional link in bio and media kits, helping add additional creator revenue streams, and helping connect and grow your fanbase across multiple networks.
They have negotiated and executed influencer campaigns for more than five years, working with 250+ different brands and generated over $10m for their Talent. Currently, they have more than 5,000 brands in their database.
---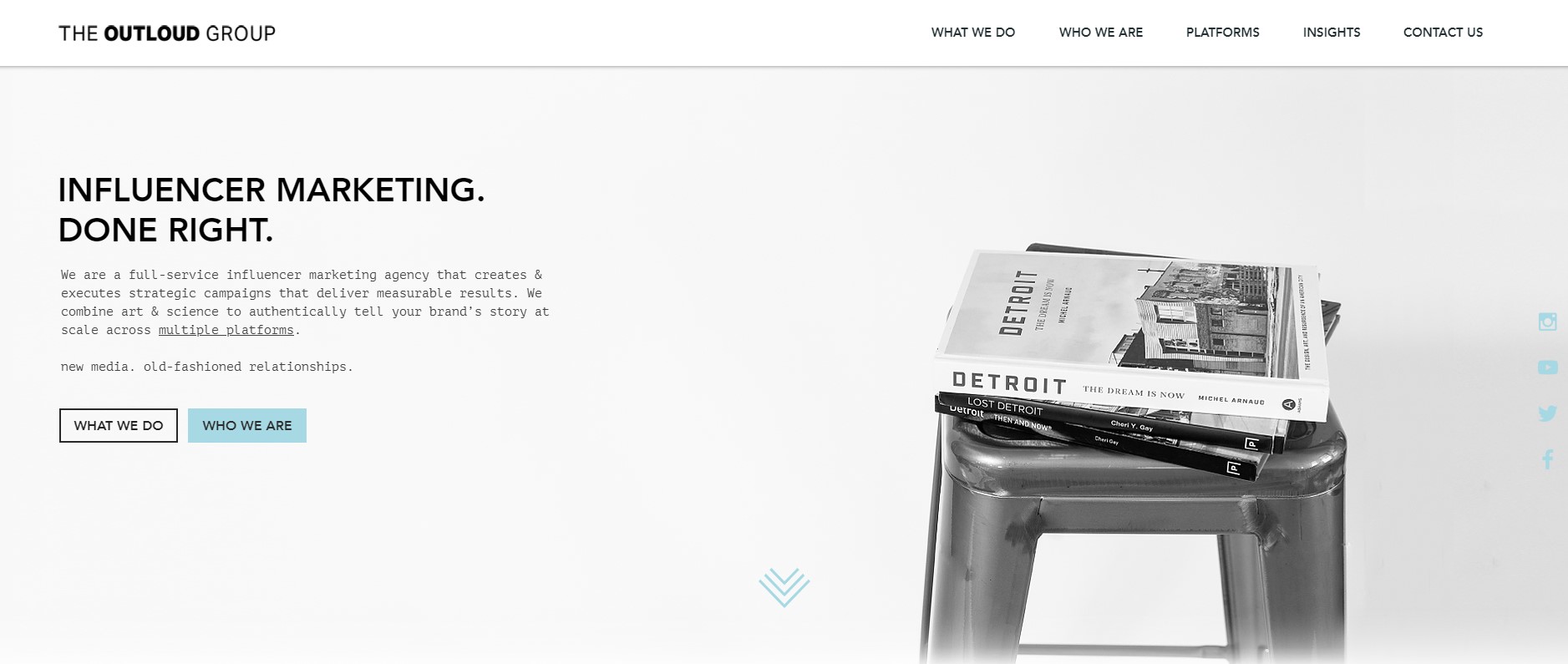 Although the bulk of The Outloud Group's influencer services are for brands, they also provide services for creators. They love to watch creators grow and succeed on all platforms. They believe they understand how to get you the right deal with the right brand, no hot air, no pretentiousness, just good opportunities, and a trusted ally.
As part of their full-service offering for creators, The Outloud Group will handle all of your brand deals, develop your social strategy to grow your channel, answer all your contracting questions, and much more. They design, create, and promote merch for your channel and work closely with you to make you stand out and connect with your loyal fans. 
---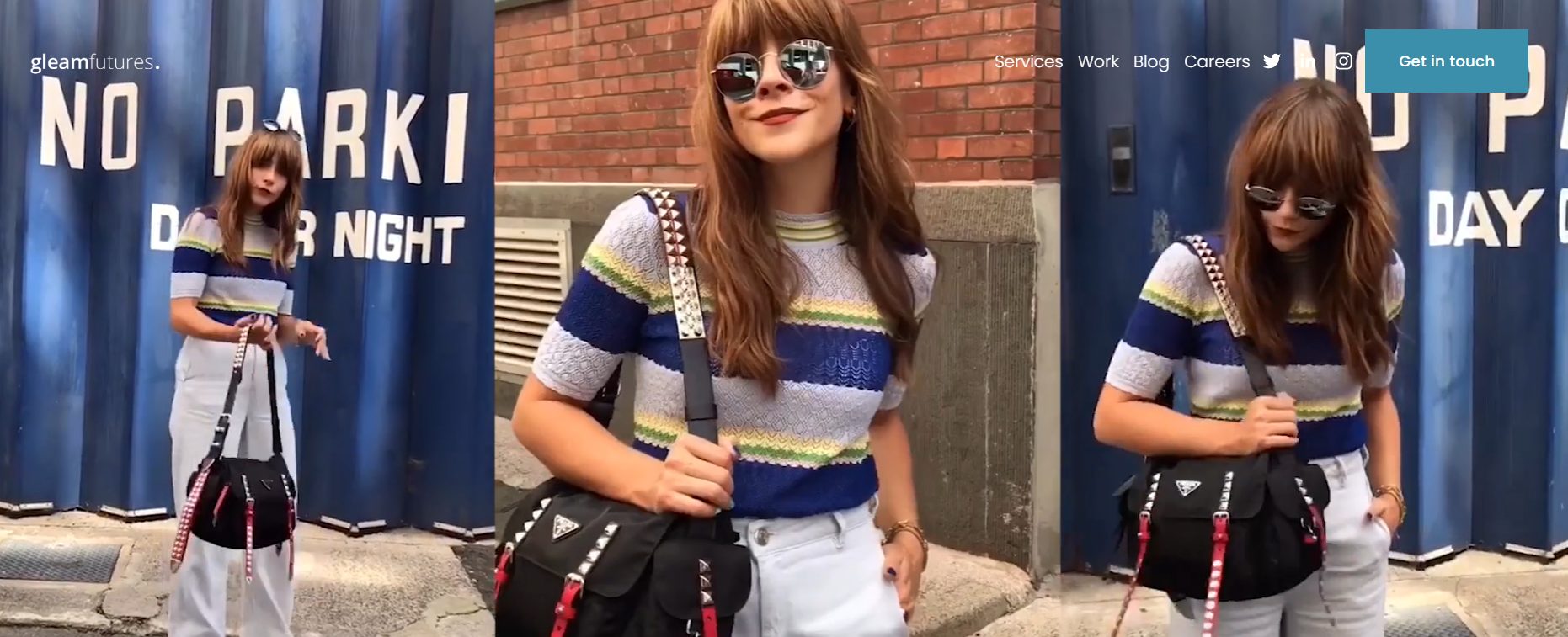 Gleam Futures is a talent-led media and entertainment business. Their bread and butter is in talent management, spotting, and elevating talented creators who have a unique ability to inspire, entertain, educate and inform super-engaged audiences through high-quality digital and social media content. They partner with their in-house influencer marketing agency, Gleam Solutions, working with talent both on and off the Gleam Futures roster to create award-winning influencer marketing campaigns.
---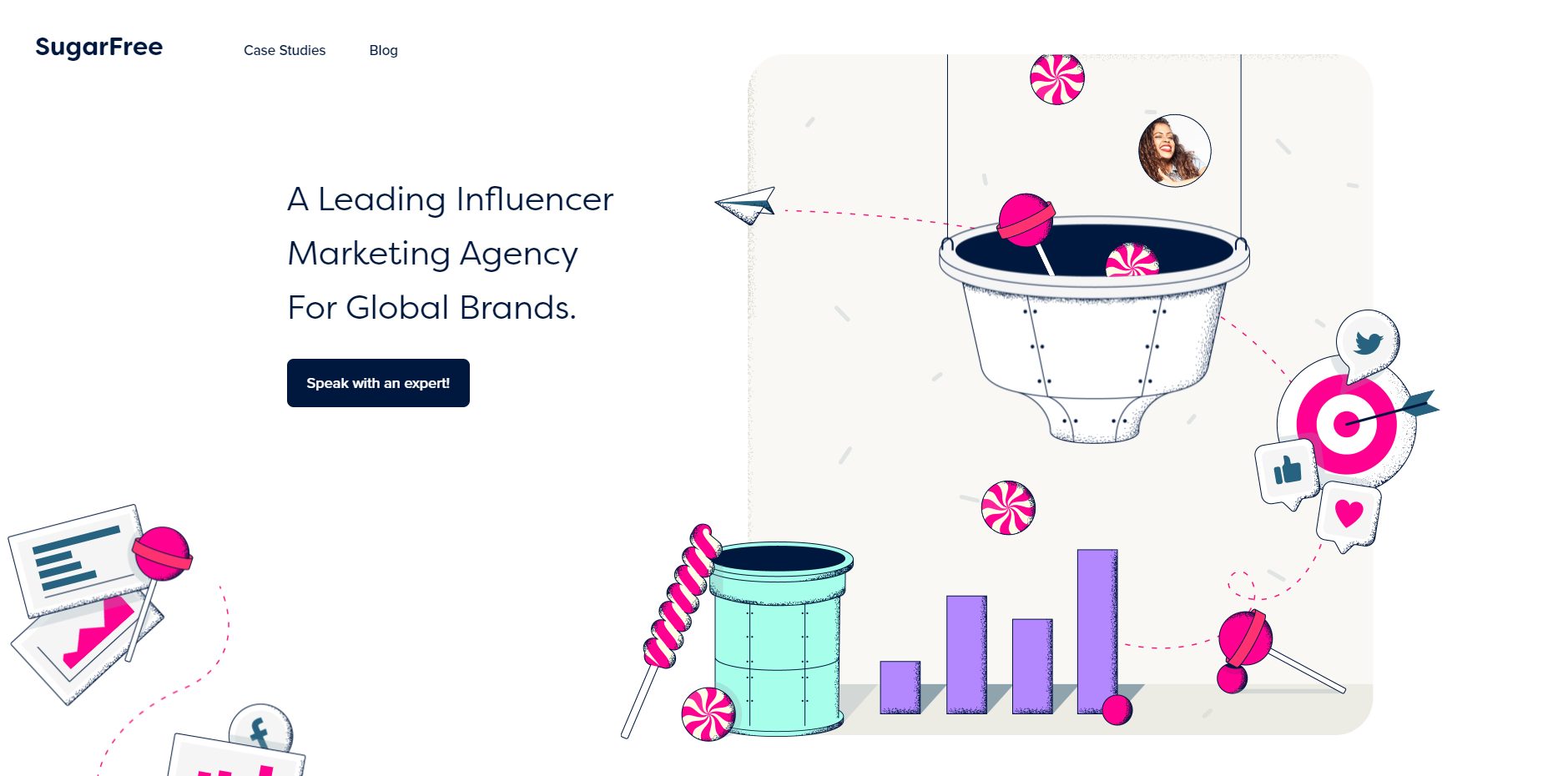 SugarFree believes they are the biggest TikTok talent network. Their team is responsible for some of the largest sponsored content campaigns from today's leading brands.
They help TikTok creators monetize their content with native brand sponsorships, merchandise development, content syndication, and more. They also offer content production support and resources. With dedicated designers, web developers, and supporting staff, SugarFree's team can help influencers create original merchandise lines. They also offer one-on-one management support, helping their clients navigate rights management and distribution licenses to protect their content.
---

INF Influencer Agency sees influencers as the new celebrities. One of their divisions is INF Talent. They have worked with some of the biggest brands in the world. A sample of opportunities includes long-term Ambassador programs, capsule collections, brand endorsements, product development and licensing, speaking engagements, appearances and events, and literary and television opportunities. 
They manage talent inboxes and calendars, all negotiations, contract review, payments, campaign coordination, reporting, and brand/agency outreach and relationships. They offer full-service management to top influencers in the beauty, fashion, lifestyle & parenting space.
---
Tidal Media House includes an in-house talent management division, TMH Talent, designed for the creative types who seek to inspire others and progress to the next stage in their career. They work behind the scenes to monetize your brand, providing bespoke creative, commercial, administrative, and legal support. That leaves you to focus on what you're good at: building your brand and fanbase.
They charge a 15% management fee on any brand partnership and have a three-month trial before proposing a rolling contract.
They handle admin, emails, legalities, scheduling, and strategic negotiation of deals and contracts. They can secure endorsements through their extensive network of brand clients. TMH Talent works with you to create multiple additional revenue streams. 
---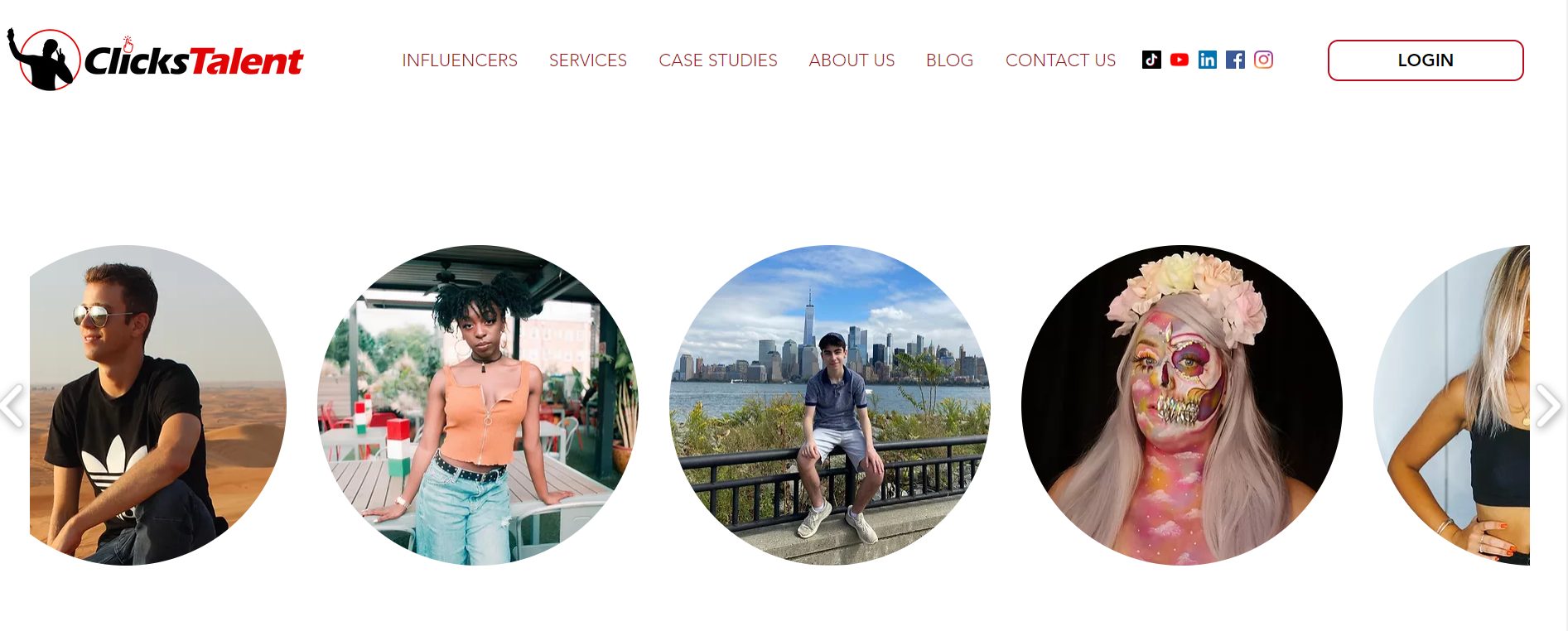 Clicks Talent believes they can be influencers' only contact for all campaigns. They promise to pay you on time and in full, and you always have someone to speak to if you have any issues or concerns. 
They offer multiple benefits to influencers who join the Clicks family. These include guaranteed pay, access to exclusive campaigns and sponsorships, supportive managers, merch partnerships, specialized training, digital rights management, and analytics to track your progress.
---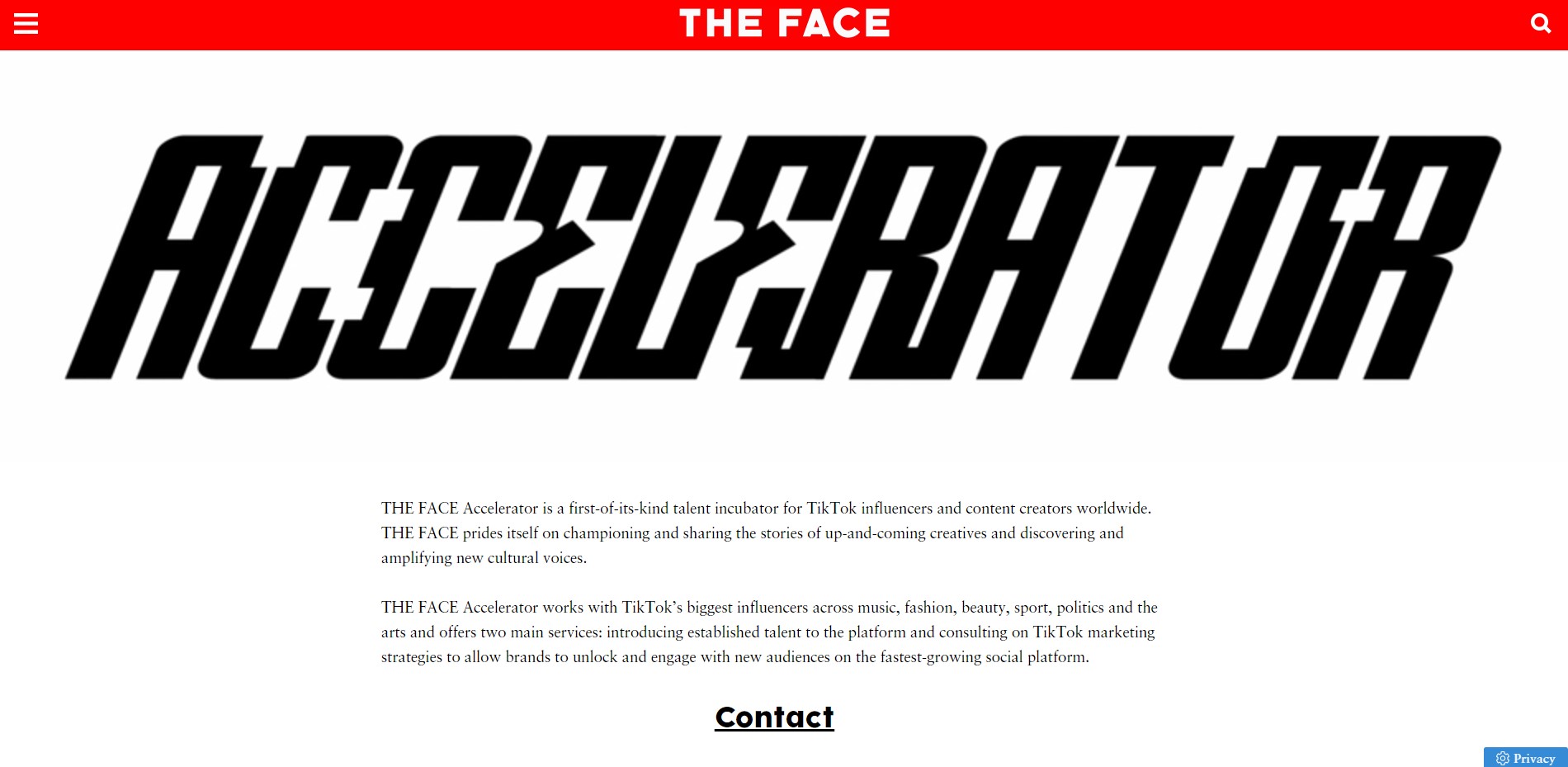 The Face began in London in 1980 as the original, definitive style magazine. Its cover stars included Kate Moss to Alexander McQueen, New Order to The Stone Roses, Grace Jones to David Beckham, Beyoncé to Björk. For over 25 years, The Face was at the heart of British and international creativity.
The Face was reborn in 2019 as a multi-platform title, celebrating the best in style and graphic design.
The set up The Face Accelerator, a first-of-its-kind talent incubator for TikTok influencers and content creators worldwide. It champions and shares the stories of up-and-coming creatives and discovering and amplifying new cultural voices.
The Face Accelerator works with some of TikTok's biggest influencers across music, fashion, beauty, sport, politics, and the arts. It offers two primary services: introducing established Talent to the platform and consulting on TikTok marketing strategies to allow brands to unlock and engage with new audiences.
---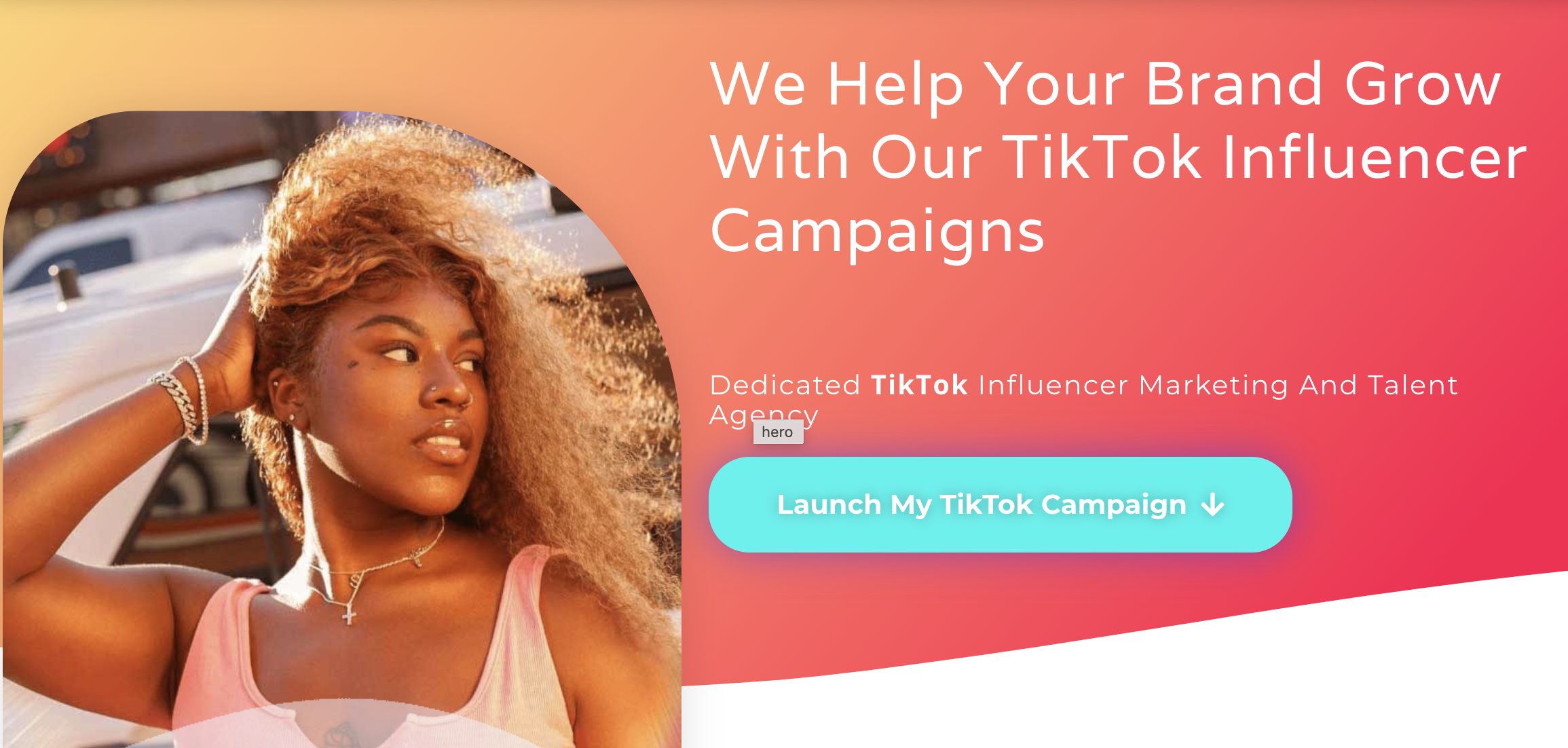 Unlike many of the other talent management agencies, as their name suggests, TikTal focuses solely on TikTok. Their team of digital strategists, tech engineers, and content creators operate from France, the UK, Asia, and the US.
Their mission is quite simple. They want to support creative thinking and change the traditional sense of advertising. Hence, the primary focus on TikTok. 
When it comes to finding new TikTok talent, they manually verify all their talents to ensure that their followers are real and that their results are accurate. In addition to influencer search and outreach, they can also help with contract management and payments.
---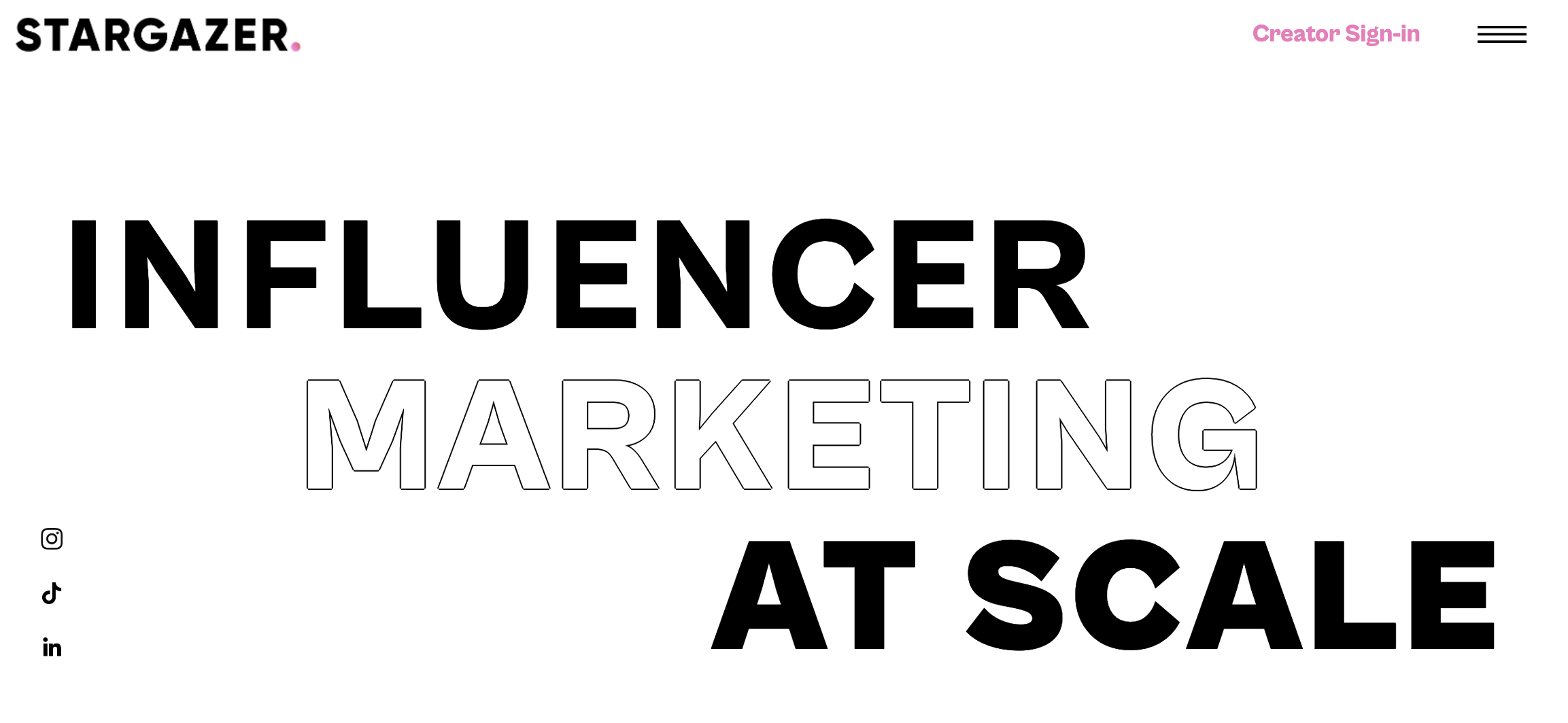 According to their LinkedIn page, Stargazer has more than 2 million creators in their network. Founded in 2016, they're headquartered in San Francisco, but also have offices in Miami. 
They help thousands of content creators to monetize their passion via TikTok, YouTube, Instagram, Twitter, and Twitch and ultimately turn it into a career. 
In addition to helping creators, they also help brands with all the aspects of their campaigns. Some of the brands that they've worked with include Poshmark, Google Pay, and Sony Music. 
---
Frequently Asked Questions
How do you get companies to sponsor you on TikTok?
Here's how to get companies to sponsor you on TikTok:
Grow your TikTok following
Grow your other social media channels
Make your profile professional
Create an influencer press kit
Create organic content around your favorite brands
Join the TikTok creator marketplace
How much do TikTok sponsors pay?
How much do TikTok influencers charge sponsors? TikTok influencers can charge a varied amount of money, depending on their overall level of influence and their following. Brands will normally pay anywhere from $250 to $20,000 per post on TikTok.
Can you use TikTok for business?
Your brand can use TikTok for business, and it can be a great way to show another side of your brand's personality. Your business can build and connect with a niche community, and target a younger generation of buyers. It is a great platform especially if you have video-friendly content. With the right strategy, you can use TikTok to grow your business.
Do TikTok stars have managers?
TikTok stars have managers to help them manage their businesses. The D'Amelio family, for example, hired former UTA agent Greg Goodfried in 2020 to manage their business. They are a good example of how TikTok stars grow their careers with the help of managers and agents. Managers are key to growing their business.
Who is Charli D'Amelio?
Charli D'Amelio is the most popular star on TikTok. Charli is known for her dancing moves on the platform. In January 2020, Charli signed with the talent agency UTA alongside her popular sister and fellow TikToker Dixie.