Advertising Disclosure
Advertising disclosure:
Our partners compensate us. This may influence which products or services we review (also where and how those products appear on the site), this in no way affects our recommendations or the advice we offer. Our reviews are based on years of experience and countless hours of research. Our partners cannot pay us to guarantee favorable reviews of their products or services.
In the ever-evolving landscape of digital marketing, beauty brands are constantly searching for new and innovative ways to engage with their target audience. Influencer marketing is a type of marketing strategy that harnesses the reach and authenticity of social media personalities to promote products and services.
When done right, influencer marketing can drive impressive results and create lasting connections with your audience.
But navigating the world of beauty influencers can be challenging, which is why many brands turn to specialized agencies for assistance. These agencies help brands collaborate with influencers who have a significant following and strong engagement on various platforms like Instagram, YouTube, TikTok, and many more. They often provide a range of services such as influencer identification and selection, campaign strategy development, content creation, campaign management, and performance analysis.
Influencer marketing agencies aim to maximize the reach, engagement, and return on investment for brands by leveraging the credibility and authenticity of influencers to promote products or services to their followers.
---
Best Beauty Influencer Agencies
By the end of this article, you will have a comprehensive understanding of the top beauty influencer marketing agencies of 2023 and how they can help transform your brand's marketing strategy.
Let's explore the services they offer, their track record of success, and how they can take your marketing efforts to the next level.
Frequently Asked Questions
Why is influencer marketing important for the beauty industry?
Influencer marketing is particularly important for the beauty industry because it is a visual industry that relies on aesthetics, and social media platforms like Instagram and YouTube are perfect platforms for showcasing beauty products.
What are some benefits of working with a beauty influencer marketing agency? 
Working with a beauty influencer marketing agency can provide numerous benefits, including access to a network of influencers, expertise in influencer marketing strategies, and the ability to reach a targeted audience. 
How do I get started with a beauty influencer marketing campaign? 
To get started with a beauty influencer marketing campaign, you should first determine your campaign goals, identify your target audience, and select the right influencer marketing agency to work with. Then, you can begin developing your campaign strategy and collaborating with influencers to create content that resonates with your audience. 
How can I choose the right beauty influencer marketing agency for my brand? 
To choose the right beauty influencer marketing agency, consider factors such as their experience in the industry, their track record of success, their network of influencers, and their approach to influencer marketing. 
Can I work with multiple beauty influencer marketing agencies at the same time? 
Yes, you can work with multiple beauty influencer marketing agencies at the same time, but it's important to ensure that they are not working on competing campaigns that may cause a conflict of interest.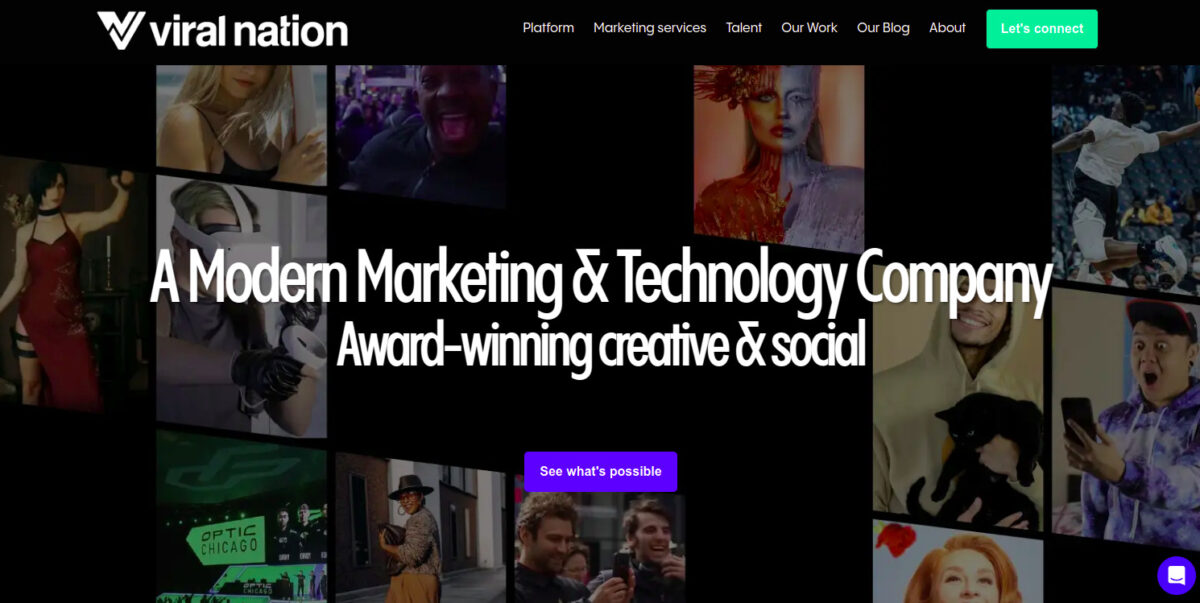 Viral Nation, the leading influencer marketing agency, specializes in helping beauty brands achieve measurable results. Their comprehensive range of services includes global activations, research and strategy, talent discovery and management, creative content, ambassador programs, events and experiential marketing, localization, social amplification, and reporting and analytics. 
The agency works with influencers across multiple platforms such as Instagram, YouTube, TikTok, Twitter, Facebook, Twitch, Snap Chat, and Pinterest, ensuring maximum reach for their clients. Their talent pool spans from nano-influencers with niche audiences to celebrities with mass appeal, providing the ideal representatives for each campaign. 
Viral Nation's full-service process includes custom strategy development, talent acquisition, and creative production and distribution. The agency employs amplification, whitelisting, and retargeting services to maximize campaign reach and results. Amplification ensures awareness through paid boosting and advanced targeting, while whitelisting provides control over content optimization and audience targeting. Retargeting engages individuals who have previously interacted with influencer campaigns to drive conversions. 
Notable beauty influencers represented by Viral Nation include Hailie Jade, Eminem and Kim Scott's daughter, and Brazilian TikTok sensation Leticia Gomes. Both boast millions of followers and excel in fashion, fitness, lifestyle, and makeup content. Viral Nation's impressive client list features innovative brands like Microsoft, Logitech, Fanduel, One, and Tencent. 
📍 Office: Mississauga, Ontario 
💼 Employees: 201-500 employees 
🗓️ Founded: 2014 
---

Moburst, an influencer marketing agency, is transforming the beauty industry with its creative focus on TikTok and Reels content creators. By prioritizing creators over traditional influencers, Moburst enables beauty brands to achieve measurable results on platforms like Instagram, Facebook, and TikTok.
The agency's "Army of Creators" consists of a global network of skilled content creators who excel in generating engaging and authentic content. This approach results in a 4x higher click-through rate and a 50% lower cost-per-click compared to average ads, making it a valuable marketing strategy for beauty brands.
Moburst's creator network offers cost-effective and time-efficient solutions compared to traditional influencer marketing. Brands benefit from reduced costs, as creators are not charged based on follower count, and a faster turnaround time of 10 days, including revisions.
Creators produce content directly for the brand's channels, allowing for greater control over messaging. These creators generate content across various verticals, from beauty and fitness to food and lifestyle, catering to diverse audiences.
Moburst ensures a perfect match by either allowing clients to choose a TikTok or Reels creator from its network or selecting one based on multiple factors. The agency's smooth process includes receiving a brief, creating a targeting plan, accessing its network, filtering applicants, and launching the campaign.
📍 Office: New York, NY
💼 Employees: 51-200 employees
🗓️ Founded: 2013
---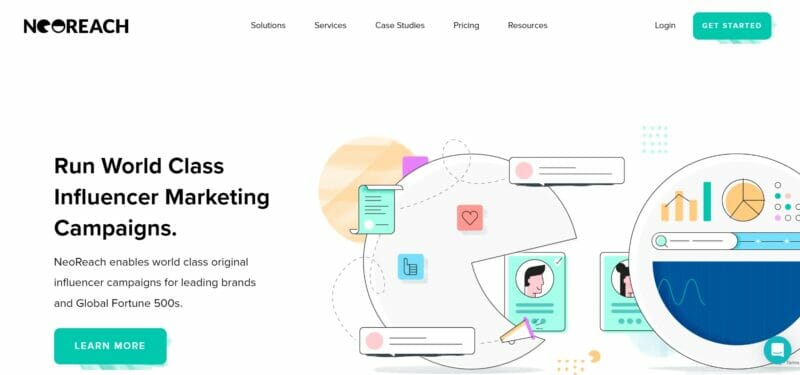 NeoReach stands out as a leading influencer marketing agency, specializing in delivering data-driven campaigns for top beauty brands and Global Fortune 500 companies. Their comprehensive approach covers all aspects of influencer marketing, from accessing a vast network of influencers, bloggers, and creators to ensuring the ideal partnerships and effective, long-lasting relationships for beauty brands. By leveraging data-backed insights and years of experience, they consistently incorporate a brand's core messaging into authentic, story-driven content that optimizes campaigns for distribution, promotion, and conversion. 
Efficiently managing contracting and activation, NeoReach handles all aspects of the process, including pricing strategy, legal contracts, compliance, and final payment. This streamlined approach allows beauty brands to concentrate on content creation and achieving desired results. Additionally, their team focuses on maximizing ROI across major ad auctions and channels, such as Facebook, Instagram, Google, TikTok, and Snapchat, through paid media amplification. 
NeoReach's expertise in managing over $250 million worth of influencer marketing campaigns positions it as a top choice for beauty brands seeking YouTube superstars or Instagram micro-influencers. With their self-service software and APIs, brands can seamlessly manage and track influencer campaigns using a dedicated dashboard or integrating custom data points into in-house tools. 
📍 Office: San Francisco, CA 
💼 Employees: 51-200 employees 
🗓️ Founded: 2014 
---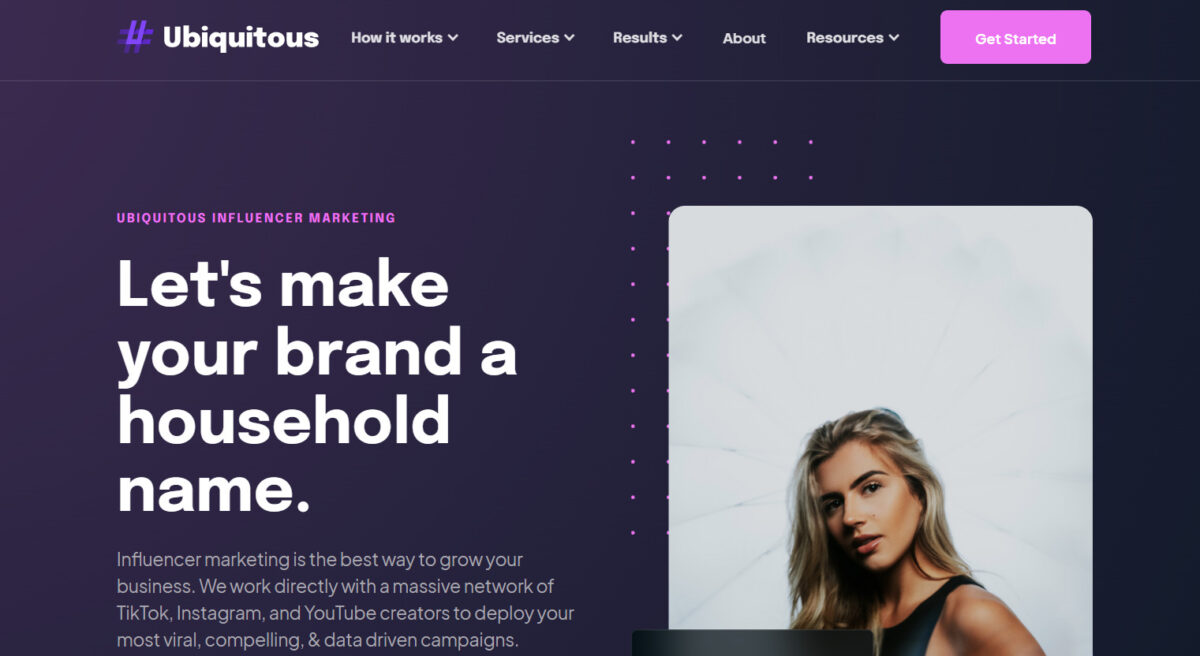 In an increasingly competitive beauty industry Ubiquitous has emerged as a top beauty influencer marketing agency, known for its ability to drive measurable results through world-class influencer marketing campaigns. With a network of over 4,000 creators amassing a combined 4 billion followers, the agency utilizes its proprietary real-time data platform and proven methodologies to help beauty brands achieve their goals. The services offered cater to various objectives, including increased brand awareness, lower CPMs, lead generation, and fresh content creation.
The agency's streamlined four-step process involves goal definition, strategy development, creator management, and real-time results tracking. Clients work closely with experienced strategists to ensure campaigns align with their target audience, objectives, and preferred social channels. By handling all aspects of creator management, Ubiquitous saves clients countless hours and provides a turnkey solution for efficient influencer marketing.
Ubiquitous excels in YouTube, TikTok, and Instagram influencer marketing, having deployed significant spending and connected brands with a vast network of creators passionate about creating engaging content. The agency's commitment to high-quality, data-driven campaigns makes it a top choice for beauty brands looking to elevate their influencer marketing strategy.
📍 Office: Los Angeles, CA
💼 Employees: 11-50 employees
🗓️ Founded: 2021
---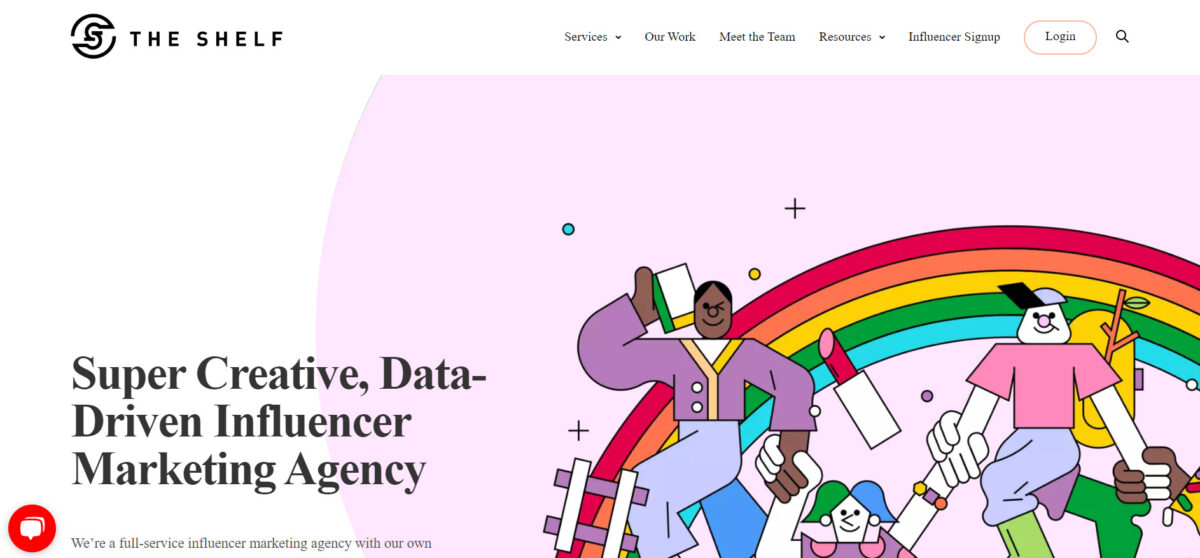 If you're searching for the ultimate influencer marketing agency to elevate your beauty brand, The Shelf might be the right choice. With their expertise in full-service influencer marketing campaigns, The Shelf has established itself as the go-to agency for beauty products and beauty companies. Their proprietary SaaS platform allows them to plan, execute, manage, and optimize influencer campaigns for world-class beauty brands like a well-oiled machine.
Their deep understanding of cross-channel marketing allows them to know that consumers need more than a single influencer post to make a purchase decision. Agency's talented team crafts comprehensive beauty influencer marketing campaigns that create multiple touchpoints for buyers throughout their journey, making your brand more relatable and engaging.
The Shelf offers a wide range of beauty influencer marketing services, including strategy and planning, influencer relationships, fraud detection, and campaign optimization. They cater to every aspect of a successful influencer campaign, from micro-influencers to top beauty influencers. Their extensive network and nine years of experience have led to strong relationships with influencers worldwide, ensuring you're always matched with the perfect creator for your campaign.
Utilizing advanced technology, The Shelf embraces data-driven campaigns and laser-focused targeting to help your beauty brand stand out in a competitive market. Their full-funnel influencer marketing strategy, combined with whitelisting and retargeting, ensures optimal engagement and results for any beauty brand. The Shelf's Falscara campaign surpassed expectations, achieving a 40% increase in impressions and attracting significant engagement with tutorial-style content. With 493,630 organic video views and strong performance on whitelisting (23 million impressions and 2 million engagements), it's clear that their approach effectively connects with audiences.
📍 Office: Atlanta, GA
💼 Employees: 51-200 employees
🗓️ Founded: 2013
---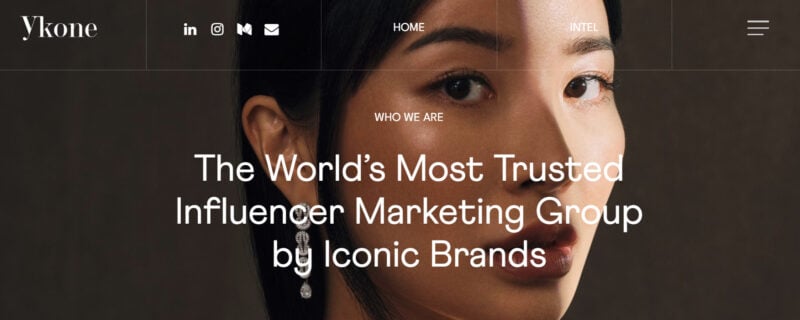 As a top influencer marketing agency, Ykone has truly set the gold standard when it comes to promoting beauty products and beauty companies. With an impressive history of working exclusively with global brands such as Dior, L'Oreal, Dom Perignon, LVMH, Ykone has proven its worth by garnering prestigious awards.
Founded in 2008, Ykone has evolved into a global powerhouse, known for delivering high-quality, authentic influencer marketing campaigns for iconic beauty brands. Their strategic approach to influencer selection goes beyond simply looking at follower count. Experts and specialists at Ykone prioritize authenticity, audience demographics, engagement rates, and overall brand fit. This ensures that Ykone's campaigns are laser-focused and effective, resulting in real, measurable outcomes for their clients.
Their global reach, with 16 locations worldwide, allows the agency to offer full-service solutions, from campaign ideation and planning to execution and analysis. Their commitment to staying ahead in the creative industry is evident through their unique data-driven approach and proprietary real-time tracking solution, Campaygn. This advanced analytics platform optimizes influencer marketing investments by helping brands find and qualify the best influencers, manage campaigns, measure results, and analyze performance against competitors.
A shining example of Ykone's prowess in the beauty industry is their collaboration with Armani Beauty. By inviting 5 talents and 5 makeup artists from France, Italy, and the US to participate in a campaign for Armani's Luminous Silk range, they showcased the brand's credibility in makeup artistry. This meticulously executed campaign resulted in 350 assets produced for Armani, 104 publications on Instagram, 17.7 million impressions, 2.7 million reach, and 1.3 million interactions.
📍 Office: Paris, France
💼 Employees: 51-200 employees
🗓️ Founded: 2008
---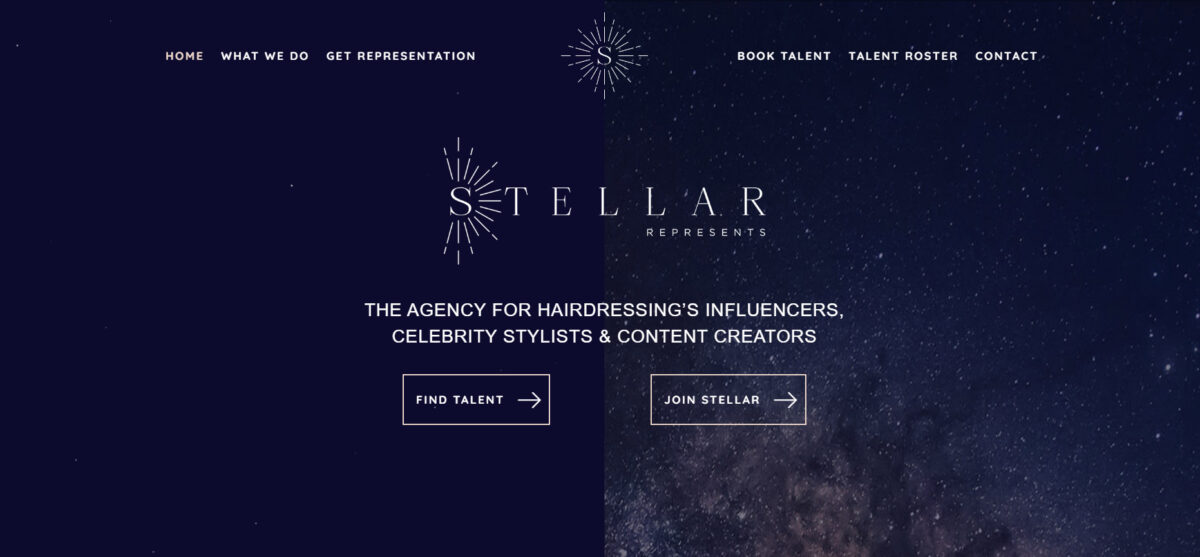 Stellar is a top influencer marketing agency for beauty products and beauty companies. The agency specializes in connecting brands, agencies, and marketing managers with the right influencers and creative talent to tell their stories in an attention-grabbing way. As one of the UK's leading hairdressing influencer and talent agency, they represent a wide range of hair industry influencers and content creators, from industry names to consumer-focused TikTokers.
Stellar's roster of talent includes exceptional hairstylists, award-winning talent, session stylists, hair type specialists, colorists, celebrity and TV stylists, knowledgeable industry experts, trend commentators, business consultants, sustainability mentors, well-being advocates, inclusivity specialists, educators, and creatives who tell your story to your audience using their trusted words, skills, or platform to cut through the noise of the industry.
Tthey provide talent discovery services to identify content creators that align with your specific requirements and serve as intermediaries to negotiate commercial agreements and establish rates between the brand and talent, furnishing measurable data to guarantee satisfaction for both parties.
Stellar prioritizes meaningful collaborations, forging impactful and narrative-driven partnerships by matching a brand's objectives and budget with the appropriate influencer, content creator, or thought leader. They assist both parties in developing creative briefs and directions to ensure transparent partnership specifics that yield results.
📍 Office: Northampton, England
💼 Employees: 2-10 employees
🗓 Founded: 2022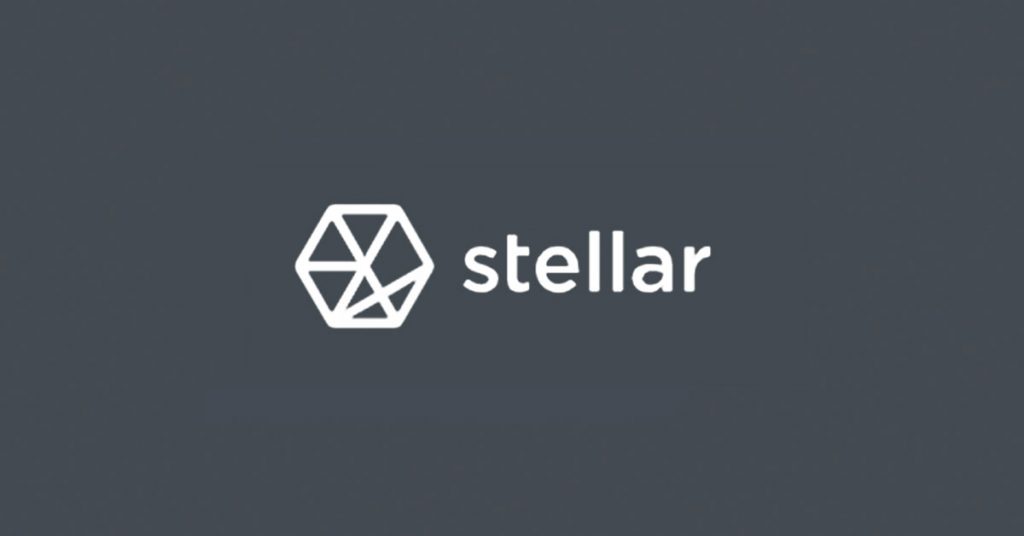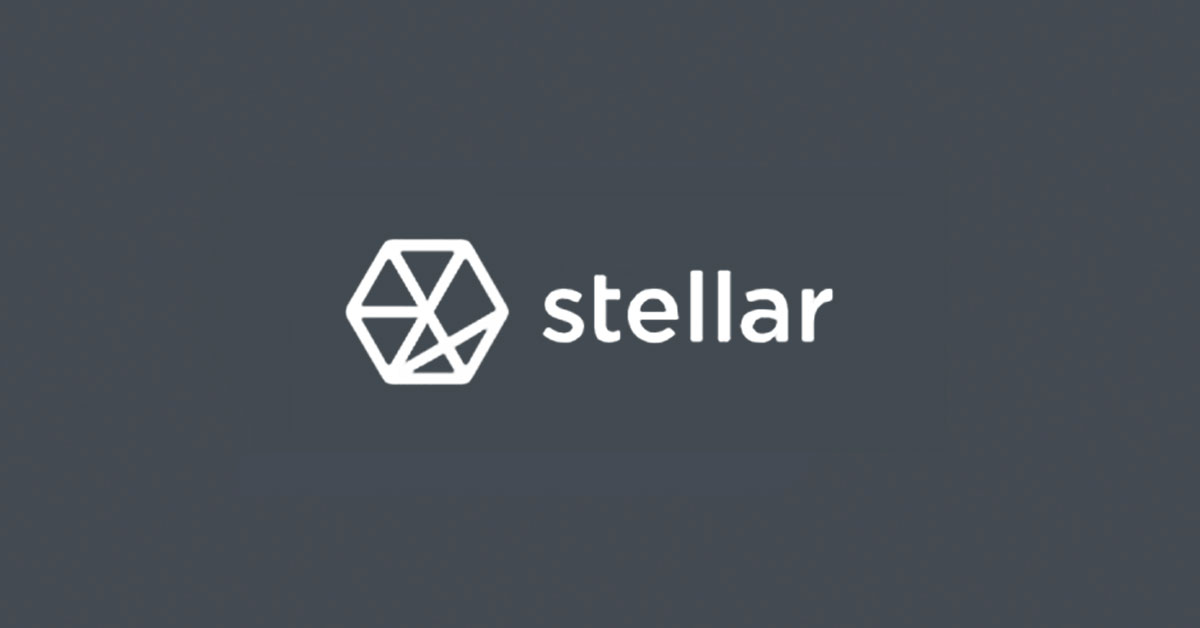 Key Features: Influencer Relationship Management, Team Collaboration Tools, Content Library, Campaign Reporting, Influencer Analysis, Audience Analysis, Fake Follower/Fraud Detection, Competitor Research,
Channels: Facebook, Instagram, Twitter, Youtube, Blog, TikTok
---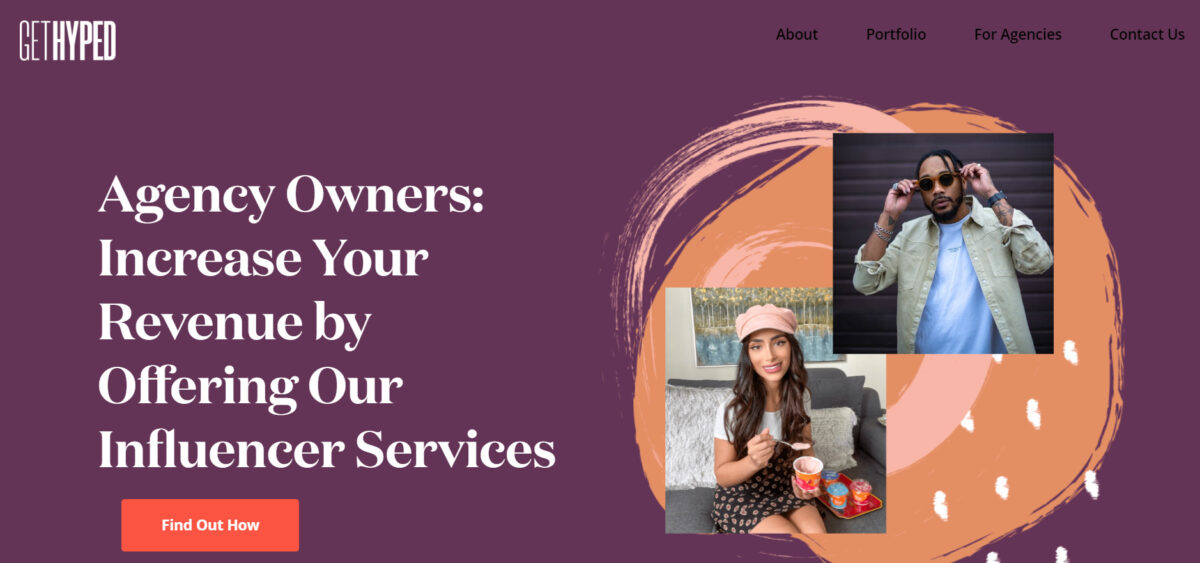 Get Hyped is not just any ordinary beauty influencer agency, but a proven partner in generating impactful campaigns for beauty brands. Their extensive client list is evidence of their success with brands such as LilyAna Naturals and Cannalle CBD Infused Skincare, to name a few. LilyAna Naturals saw impressive results from Get Hyped's campaign, which resulted in 250+ high-quality videos and images produced, over 1.2 million impressions, and 2.3k generated leads. The campaign was so successful that it contributed to the brand's subsequent acquisition.
Get Hyped's customized approach ensures that each campaign is tailored to meet the unique marketing goals of their clients. Their offerings extend beyond a single platform, leveraging a network of established beauty influencers, advanced agency technology, and expertise in identifying the ideal influencers for your brand.
Their emphasis on trust and authenticity is apparent in their influencer selection process, which adheres to their HYPE-Check agency evaluation procedure. Their unique 9-step selection method guarantees that each chosen influencer generates genuine and influential content that undergoes quality review and aligns with the brand. Their marketing specialists spend 100% of their time working on influencer marketing campaigns, which means they excel at designing and executing influencer campaigns to perfection.
📍 Office: Hartford, CT
💼 Employees: 2-10 employees
🗓️ Founded: 2016
---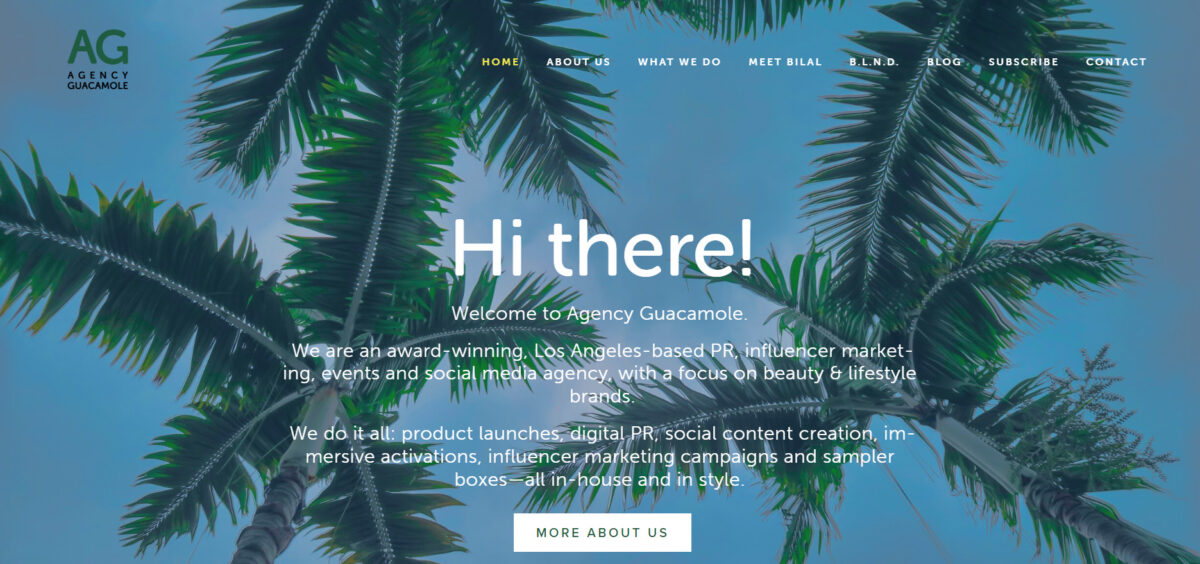 Agency Guacamole is a top influencer marketing agency that specializes in beauty and lifestyle brands. The influencer marketing and social media agency based in Los Angeles has won multiple awards for its exceptional services. A variety of services are offered by their internal team, which encompasses product launches, digital public relations, social media content creation, immersive activations, influencer marketing initiatives, and sampler boxes.
In 2018, Agency Guacamole initiated a significant dialogue on diversity and inclusion within the beauty and lifestyle sector by launching their B.L.N.D. initiative. Their goal is to instigate change behind the scenes, a crucial characteristic of an accomplished agency.
Agency Guacamole provides social media and public relations services, influencer marketing and sampling campaigns, influencer mailers/samplers/word-of-mouth boxes, and events and experiences. Their social media services include strategy development, content creation, community management, influencer campaigns, and reporting. Their public relations services include media strategy development, pitching, and seeding, media kits, press releases, and community relations.
They offer influencer marketing program strategy development, finding and vetting on-brand influencers, campaign development, and custom mailer boxes, among other things. They provide one-stop influencer mailer deployment, product receipt, and inventory with secure storage.
Their events and experiences team produces highly effective events that connect with editors, influencers, and consumers, including A-Z event production, influencer/celebrity meet-and-greets, and on-the-ground social content creation.
📍 Office: Los Angeles, CA
💼 Employees: 11-50 employees
🗓️ Founded: 2016
---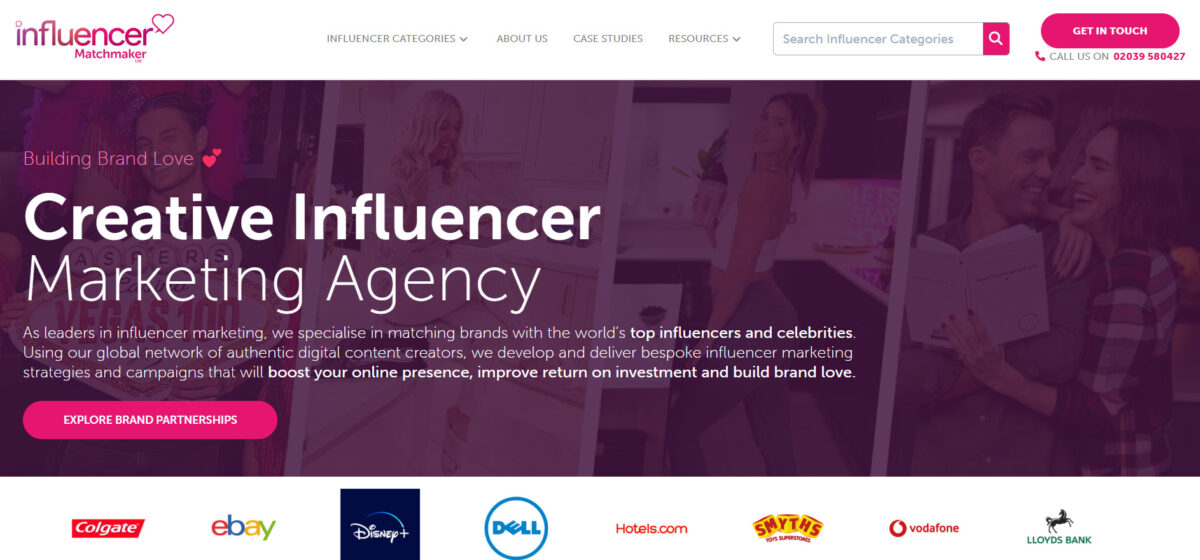 The top-tier influencer marketing agency Influencer Matchmaker specializes in connecting beauty brands with the world's top influencers and celebrities. Their vast network of authentic digital content creators enables them to provide bespoke influencer marketing strategies and campaigns that elevate online presence, drive better return on investment, and cultivate brand loyalty.
The agency's expert matchmaking service guarantees that beauty brands are paired with the perfect influencers and celebrities for their campaign, creating an ideal match. They can connect beauty brands with top beauty influencers who share their passion and can help grow their brand in various ways, such as through product reviews, sponsored posts, makeup tutorials, and giveaways.
They offer customer-focused strategies that can help grow businesses on a scale, using the right tools to design and deliver high-performing campaigns and achieve superior results. Their team of marketing specialists creates customized strategies that consider every aspect of your influencer campaign, from concept through to completion, ensuring that your objectives are met.
By leveraging micro and macro influencers and beauty influencers, beauty brands can make a lasting impression on their target audience, making use of a hassle-free, professional, and cost-effective digital marketing solution.
The agency's success stories speak volumes about their industry expertise. For instance, their collaboration with Eleventh Hour Beauty on the #standwithsalons campaign resulted in a resounding success, with 2.4 million followers, 28K likes, and 311K story views. Influencer Matchmaker paired Eleventh Hour Beauty with Love Island star, Olivia Bowen, who was the perfect match for the campaign. Through a range of social media content, press interviews, and a live beauty Q&A, Olivia motivated her followers to use the Eleventh Hour hair and beauty booking system to support salons once they reopened.
📍 Office: Loughborough, Costock
💼 Employees: 51-200 employees
🗓️ Founded: 2018
---
Kendrick PR is a leading influencer marketing agency with a strong focus on the beauty industry. They have a vast network of A-list celebrities, VIPs, and influencers that they leverage to create custom-made influencer campaigns that are authentic, credible, and creative. Their team is highly experienced in creating effective exposure for beauty, aesthetics, and wellness brands, and their tailored and targeted approach is designed to drive real results.
What distinguishes Kendrick PR is that they provide VIP and celebrity endorsements, complimentary and paid collaborations for social media and press, sourcing of brand ambassadors, genuine brand alliances and partnerships, custom influencer campaign administration, brand profiling, evaluations, treatments, and product sampling.
Their proven record for delivering results for innovative brands and entrepreneurs in the beauty industry is demonstrated through their powerful collection of case studies. One such example is their work with Oxygenetix, where they reintroduced the brand's Oxygenating Foundation in the UK market, targeting both old and new brand advocates. They devised a creative campaign strategy to showcase the hero product in an exciting and educational way, hosting a unique botanical-themed influencer masterclass led by celebrity makeup artist Nathalie Eleni. The event attracted a diverse mix of 17 key influencers and VIP brand fans, generating over 70 social media posts and driving incremental product sales through affiliate sponsored partnerships on Instagram.
📍 Office: London, England
💼 Employees: 2-10 employees
🗓️ Founded: 2015
---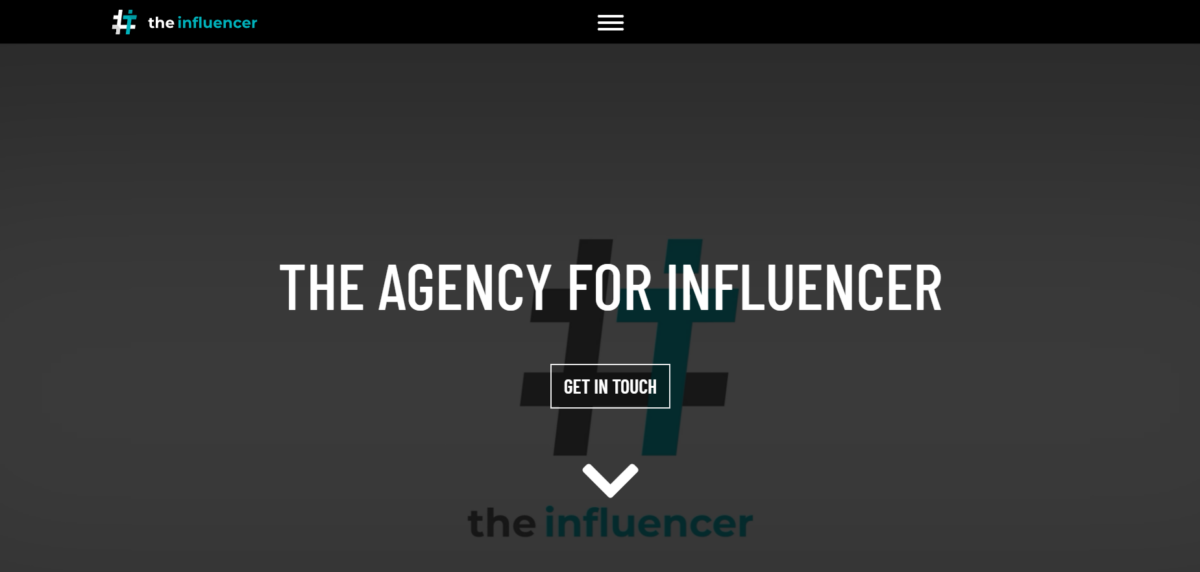 The Influencer stands out as a top beauty influencer marketing agency, dedicated to bridging the gap between brands and social media stars. Their extensive experience and database of beauty influencers make them a go-to choice for brands seeking to drive measurable results for their beauty producs.
The German-based agency acknowledges the importance of inclusivity, partnering with Best Agers (influencers over 35) and Plus Size Influencers. The Influencer focuses on quality over quantity, valuing the consistent delivery of high-quality content and genuine audience engagement over mere follower count.
The Influencer prioritizes strong communication and long-term partnerships with its clients. By assigning a personal representative to each client and providing prompt responses, the agency ensures accountability and seamless collaboration. This commitment to fostering long-lasting relationships is a testament to The Influencer's dedication to client satisfaction.
Its successful collaboration with KISS, the world's largest manufacturer and supplier of nail products, exemplifies the agency's efficacy. The campaign involved 7 creators posting Instagram Stories and Reels, generating over 500,000 total views, more than 20,000 interactions, and an average interaction rate of 4%. The impressive results led to sold-out displays and a satisfied client, showcasing The Influencer's ability to drive tangible outcomes.
📍 Office: Bielefeld, Germany
💼 Employees: 2-10 employees
🗓️ Founded: 2022
---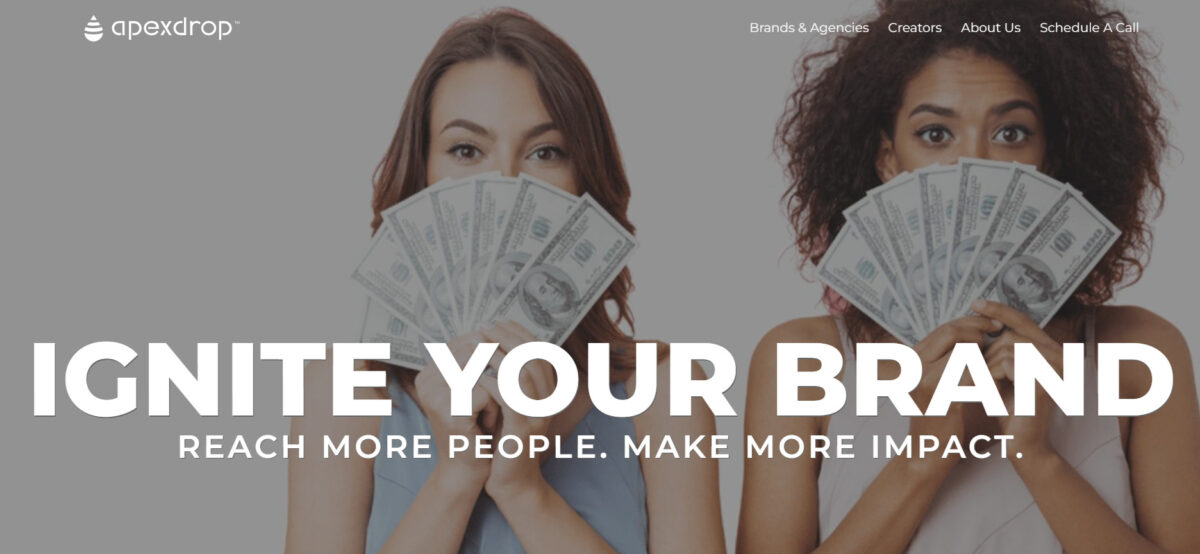 This top influencer marketing agency has revolutionized the industry by focusing on micro-influencers with a genuine passion for beauty products and a deep connection with their audience.
At the core of ApexDrop's success is their private network of vetted ApexInfluencers™. These creators, with follower counts ranging from 5k to 50k, have passed a proprietary review process and consistently deliver authentic, high-quality content that resonates with their audience. In a world where celebrity endorsements can be costly and lack credibility, ApexDrop's approach emphasizes authenticity and real connections.
By partnering with hundreds or even thousands of ApexInfluencers™, brands can achieve results that surpass those of expensive celebrity endorsements. This approach ensures that influencer marketing remains contextual, authentic, and real, leading to a more significant impact on brand visibility, customer loyalty, and conversion rates.
Brands working with ApexDrop enjoy license-free content from ApexInfluencers™, who provide social proof to target audiences and help attract new customers, increase repeat business, and drive loyalty. Additionally, ApexInfluencers™ often cross-promote their content across various social media platforms, further extending a brand's reach.
In a compelling case study, ApexDrop activated 100 micro-influencers to share branded content and messaging for Universal Standard apparel on Instagram. This campaign reached 1.6 million followers, generated a 4% engagement rate, and resulted in 113K total campaign engagements.
📍 Office: Erie, PA
💼 Employees: 51-200 employees
🗓️ Founded: 2015
---
---
How can an Influencer Marketing Agency help beauty brands?
A specialized beauty influencer marketing agency is a valuable partner for brands seeking a lasting digital impact. Their industry expertise allows them to identify the ideal influencer match, considering a brand's identity, target audience, and objectives, and fostering genuine connections.
A beauty brand ought to prioritize an influencer marketing agency with proficiency in the beauty sector, as this expertise equips the agency with a specialized comprehension of the industry's nuances. This expertise helps in creating targeted campaigns that resonate with this type of audience. The agency will have established relationships with influencers who are relevant to the beauty space, making collaboration more effective and efficient.
By working with a beauty influencer marketing agency, the beauty brand can expect improved brand awareness, increased trust among the target audience, and ultimately, a better return on investment for their influencer marketing efforts.