Advertising Disclosure
Advertising disclosure:
Our partners compensate us. This may influence which products or services we review (also where and how those products appear on the site), this in no way affects our recommendations or the advice we offer. Our reviews are based on years of experience and countless hours of research. Our partners cannot pay us to guarantee favorable reviews of their products or services.
When it comes to beauty, public relations is key. Whether you're launching a new product, trying to build brand awareness, or simply trying to stand out in a crowded market, working with a top beauty PR agency can help you achieve your goals.
One of the reasons that PR is so important in the beauty industry is that the market is incredibly competitive. With new brands and products popping up all the time, it can be difficult to get noticed. That's where a skilled PR team can come in. By crafting compelling messages and building relationships with key influencers and media outlets, a good PR agency can help you cut through the noise and make a name for yourself.
Of course, not all PR agencies are created equal. Some specialize in certain areas of the beauty industry, while others are more generalists. Some are better equipped to handle large-scale campaigns, while others may be a better fit for smaller brands or startups.
That's why it's important to do your research and choose an agency that's a good fit for your specific needs. By working with an agency that has experience in your area of the beauty industry and a track record of success with similar brands, you can increase your chances of achieving your goals.
In addition to helping you get noticed in a crowded market, a good PR agency can also help you navigate the ever-changing landscape of social media. With platforms like Instagram and TikTok playing an increasingly important role in the beauty industry, it's essential to have a social media strategy that resonates with your audience. A skilled PR team can help you develop a strategy, create compelling content, and engage with influencers and followers to build your brand's presence online.
---
Top Beauty PR Agencies to Fuel Your Brand's Growth:
---
Top Beauty PR Agencies to Fuel Your Brand's Growth
Top
beauty pr agencies
2024

Channel V Media, a New York-based agency, excels in beauty PR with a global reach, forging industry connections and delivering tangible results. At its core, Channel V Media's strength lies in nurturing relationships with top-tier beauty media outlets. It deeply understands the industry's nuances and crafts compelling press releases, generating buzz and capturing your brand's essence. Its skill in positioning your brand as a thought leader enhances visibility.
Channel V Media's portfolio showcases success with brands like Meatless Farm Company, Bluecore, Everseen, Bold, Bitrise and many others. Notably, their partnership with Shapermint, a DTC intimates marketplace, turned the brand from an unknown to a leading growth brand in the retail industry, resulting in over $250 million in sales and 4.5 million customers in just over two years.
---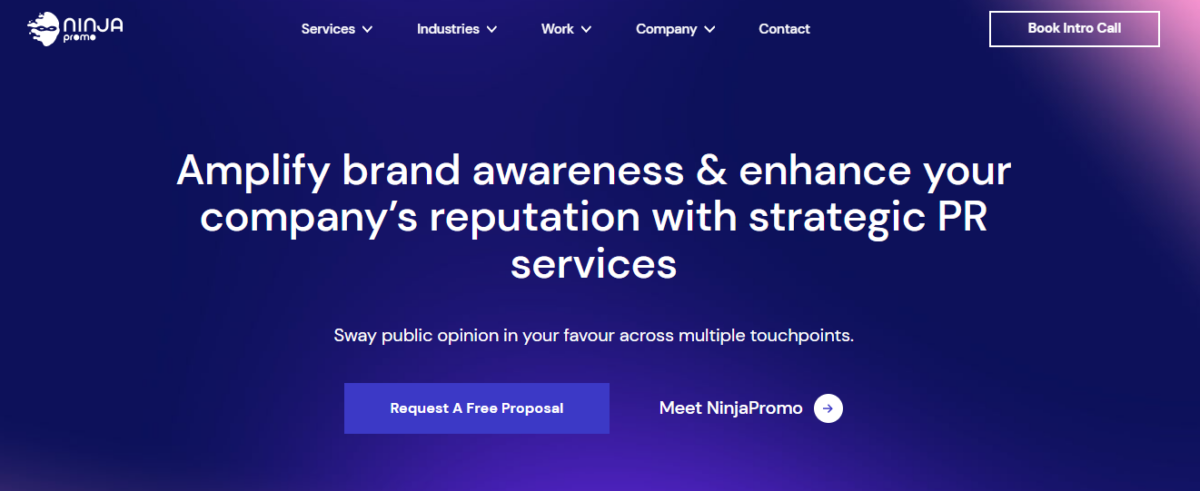 NinjaPromo leads the way in Beauty PR, with a strong focus on enhancing brand reputation and visibility. Its mastery extends to cultivating robust relationships within the field, underpinned by its adeptness in building enduring connections with key players. It brings a unique finesse to its approach, customizing campaigns with meticulous attention to detail to seamlessly align with the specific objectives of each client.
NinjaPromo services encompass PR for products, celebrity endorsements, innovative beauty events, brand ambassadors, and partnerships with spas. In the digital sphere, NinjaPromo shines through influencer, blogger, and vlogger collaborations, along with coveted placements in popular beauty boxes.
NinjaPromo's standout feature is its specialization in promoting diversity within the beauty market, making it a unique player in the industry. Its expertise in the beauty industry is exemplified by its partnership with Rageism, a prominent brand within the niche.
---

BPM-PR is a leading beauty PR firm with a team of beauty-obsessed professionals that consistently drive exceptional results in the beauty PR sector. They specialize in promoting haircare, skincare, makeup, and vitamins, and their standout quality is their ability to build strong relationships and connections with key players in the industry. Through their personalized approach to PR, they create customized campaigns that fit each client's unique needs and goals.
BPM-PR's beauty PR services include general PR pushes for products and services, celebrity endorsements, creative and newsworthy beauty events, brand ambassador development, event sponsorships, partnerships with spas, influencer and blogger campaigns, vlogger and YouTube influencer campaigns, and popular beauty box inclusions. They have expertise in promoting ethnic and multicultural beauty, which is a growing trend in today's diverse beauty market.
---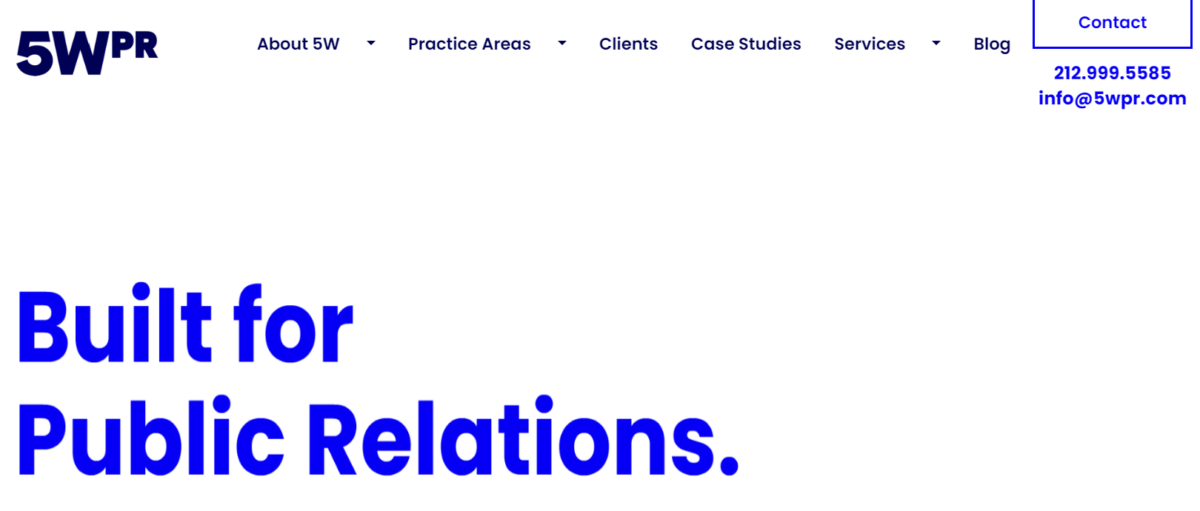 5W PR is an award-winning beauty PR firm that understands the changing face of beauty PR. They specialize in creating digital-first programming and strategies, including social media campaigns via TikTok, Instagram, and YouTube, online media, influencer strategies, and affiliate marketing campaigns. With extensive experience promoting beauty brands across a range of categories, they have a proven track record of delivering effective and fresh strategies that engage beauty consumers.
5W PR's beauty PR services include media relations, influencer marketing, social campaigns, events, retail integration, cause marketing, social media, guerilla marketing, and brand partnerships. Their boutique team is staffed by a team of beauty insiders, bloggers, PR veterans, and other industry-focused professionals. They have the specialization, media contacts, and creativity to create outstanding marketing campaigns that generate millions of media impressions and drive enormous buzz.
---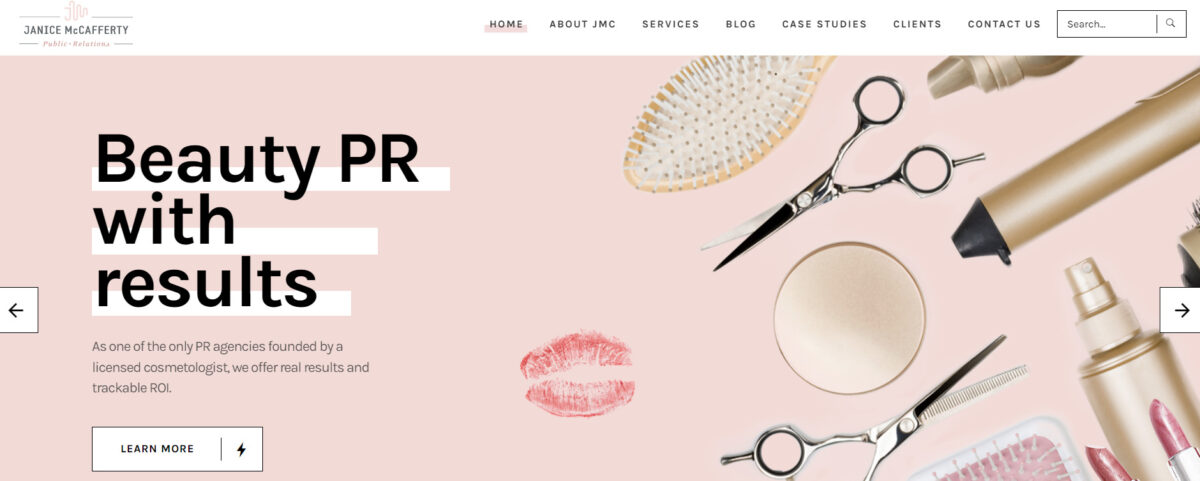 Janice McCafferty Communications, Inc. is one of the top beauty PR firms in the country, specializing in all areas of haircare, makeup, beauty tools, body care, skincare, supplements, and nails. Their founder and CEO, Janice McCafferty, is a licensed hairstylist, certified esthetician, and nail technician, which sets them apart from other agencies due to their in-depth knowledge and understanding of products, ingredients, and techniques for both consumer and professional companies.
With over 25 years of experience, Janice McCafferty Communications has a vast network of connections to top beauty editors, bloggers, influencers, and producers, ensuring daily outreach and coverage of their clients' brands by the industry's leading media and social media outlets. They specialize not only in promoting main product categories in the beauty industry, but also in niches like k-beauty, green beauty, cruelty-free beauty, natural beauty, organic beauty, and vegan beauty.
Janice McCafferty Communications offers a range of services to help both new and existing lines reach their goals, from launching new products to implementing complete makeovers of their clients' current PR and influencer initiatives. Their customized campaigns are designed to fit each client's unique needs and goals, and their strong relationships with industry influencers ensure that their clients' brands receive the attention they deserve.
---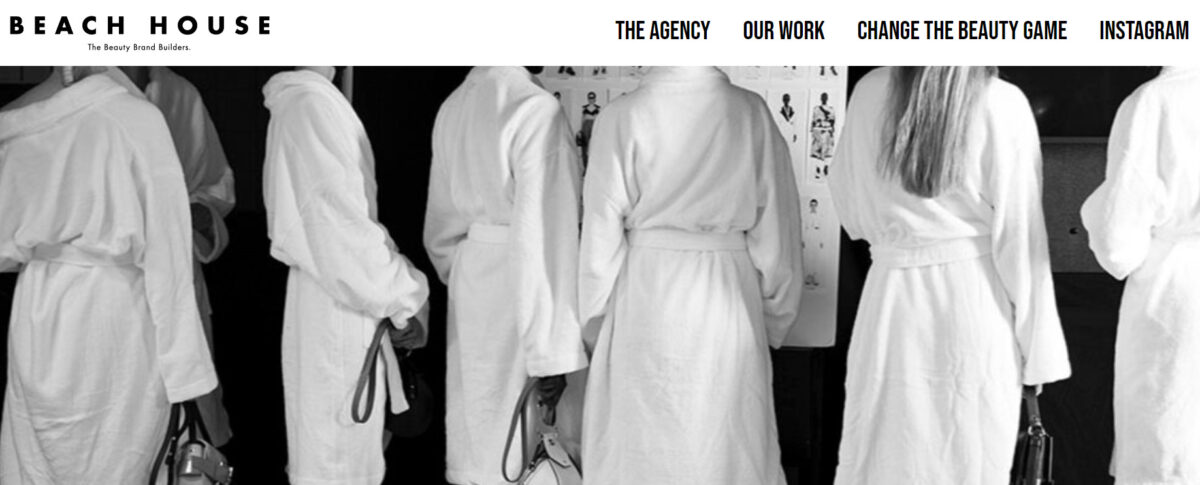 Beach House is an award-winning, woman-owned, strategic beauty and lifestyle communications agency that specializes in building beauty and wellness lifestyle brands. They have a deep understanding of millennial and gen X women and their unique communication needs, thanks to their creative agency comprised entirely of them. With their passion for all things beauty, they take their excitement and obsessively translate it into great stories, compelling content, and community.
Beach House's intentionally small agency works with the best and brightest emerging and established brands in the industry, approaching each client with a holistic communications perspective as a partnership, integrating their team with theirs to create results that matter. Their services include print, digital, and broadcast media relations, thought leadership, special projects, tastemaker and social media influencer relations, pro artistry relations, strategic partnerships, creative and art direction, experiential and events, brand development, digital content production, and social media strategy.
Over the years, Beach House has worked with some of the best and brightest in the industry, including Revlon, Aquis, Voluspa, Alterna, and Sacheu Beauty, building strong relationships that last for over a decade. With their passion for luxury, style, and an elevated eye, Beach House is headquartered on the west coast with a talented team across Los Angeles, Newport Beach, and New York City, offering a holistic, creative point of view that spans coast to coast.
---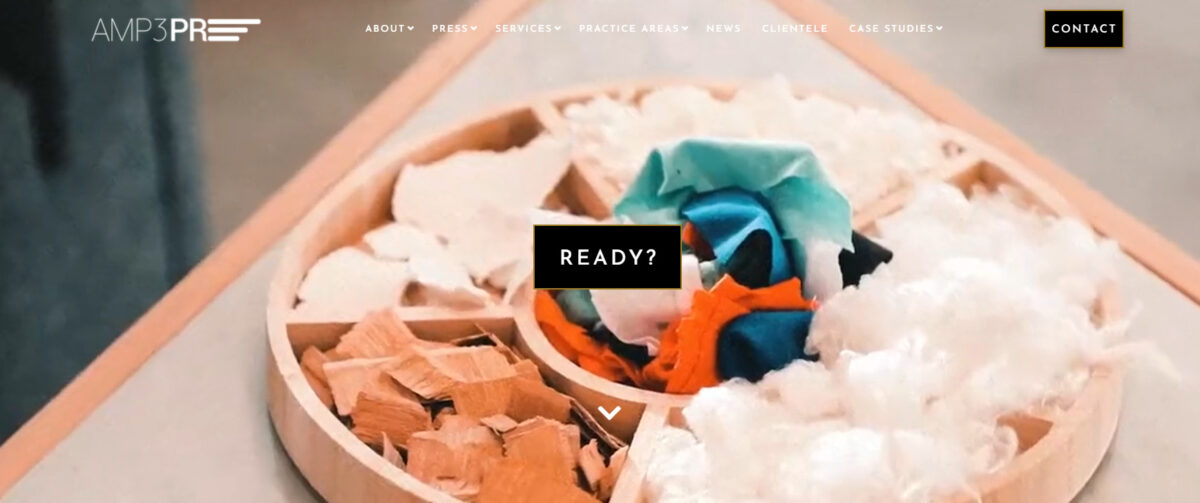 AMP3 PR is a leading beauty PR agency that has been providing outstanding cosmetics and public relations services for over 15 years. They have a thorough understanding of the beauty industry and know how to help their clients stand out from the competition. AMP3 PR creates fresh and unique ideas that connect their clients' beauty brands with their target audience on both an aesthetic and emotional level.
They offer a combination of media outreach, social media and event planning services to help build word-of-mouth marketing for their clients' luxury beauty products. AMP3 PR works with the top beauty editors, bloggers, vloggers and influencers to create meaningful partnerships that extend to their audience of beauty enthusiasts. Their ability to craft the most compelling brand stories and pitch them to the right beauty editors has resulted in placements in leading publications such as Allure, Vogue, New Beauty, Harper's Bazaar, The New York Times, ELLE, People, Pop Sugar, Byrdie, Total Beauty and more.
---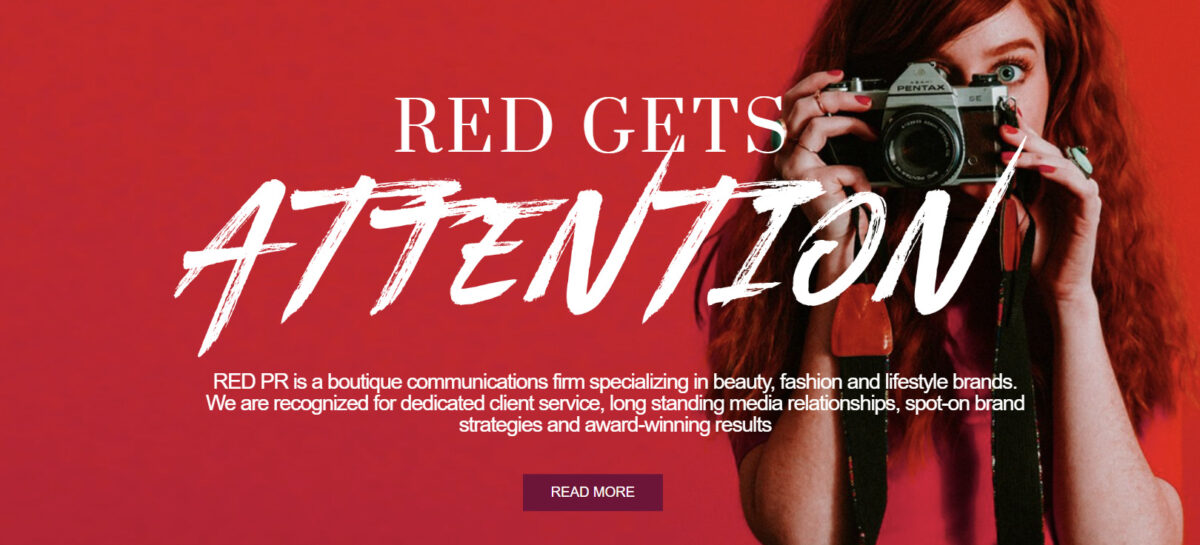 RED PR is a boutique communications firm that specializes in beauty, fashion, and lifestyle brands. They are recognized for their dedicated client service, long-standing media relationships, spot-on brand strategies, and award-winning results. They are well-connected to beauty, fashion, and lifestyle influencers and media, and use creative thinking, teamwork, and hard work to get people talking and build brands. RED PR is headquartered in New York City and serves local, national, and global clients.
As a member of PR Boutiques International, they have a close network of 40 firms around the world to tap into for in-market expertise and activations. When you work with RED PR, you get a talented team of experienced and passionate professionals who become an extension of your company. They commit to understanding your company's strategic objectives and focus on how to best connect your brand story with your consumers.
---

Sophie Attwood Communications is dedicated to helping beauty brands reach their full potential through influencer relations and a bespoke communications strategy. With a carefully curated influencer strategy, they work with beauty lovers across the country to provide valuable visibility and brand awareness to the target audience.
Their team has the expertise to work with both established household names and entirely new concepts, delivering next-level press coverage opportunities that will truly elevate the brand. As a true extension to the brand's team, they create a customized communications strategy tailored to each client that exceeds every expectation.
---

POSH PR is a boutique public relations and luxury branding agency that specializes in partnerships with fashion, beauty, and lifestyle brands worldwide. In the past year alone, they have helped their clients launch multiple fashion, beauty, and lifestyle brands, secure media in publications like Cosmopolitan Magazine and POPSUGAR, produce editorial photoshoots, and negotiate partnerships with celebrity influencers.
---
KMR Communications is a public relations agency with over two decades of experience in the beauty industry. The boutique PR company provides its clients with unique and fresh ideas that connect them with their target audience on an emotional and aesthetic level. The agency has represented every entity in the beauty industry from skincare lines, nail care, hair care, salons, fragrance, cosmetics, beauty devices, makeup artists, spas, and medi-spas. KMR Communications has spearheaded beauty PR campaigns for established brands, launched products, and supported international companies looking to make an impact in the US market.
The agency has also worked with online influencers and bloggers to build momentum online and organically build a client's Search Engine Optimization (SEO) and Online Reputation Management (ORM). KMR Communications pride themselves on creative and thorough media placement, including feature stories and trend pitching. Some of their notable beauty clients include Rene Furterer Hair Care, Sothy's Skincare, Klorane Hair Care, Hairmax Laser Comb, Aubrey Organics, GM Collin Skincare, Viviscal, Frownies, Billion Dollar Brows, Lashfood, Michael Todd True Organics, and Environ Skincare.
---

3d Public Relations & Marketing is a beauty PR agency that helps its clients define their voice, increase brand awareness, and stand out in a crowded market. With offices in Los Angeles, New York, Miami, and London, the agency stays up-to-date with the latest trends in the beauty industry. 3d Public Relations & Marketing carries out a carefully curated press strategy that is unique to each client, securing meaningful coverage in print, online, and broadcast spaces.
The agency's Digital Marketing team builds social media pages with content, creates a strategic calendar, and helps get brands in the hands of elite beauty social media influencers. Additionally, the agency offers bespoke services such as creating press kits, press releases, and media alerts, setting up meetings with top editors, producing branded events, gifting celebrities and influencers, media training, and helping with launches of new products.
---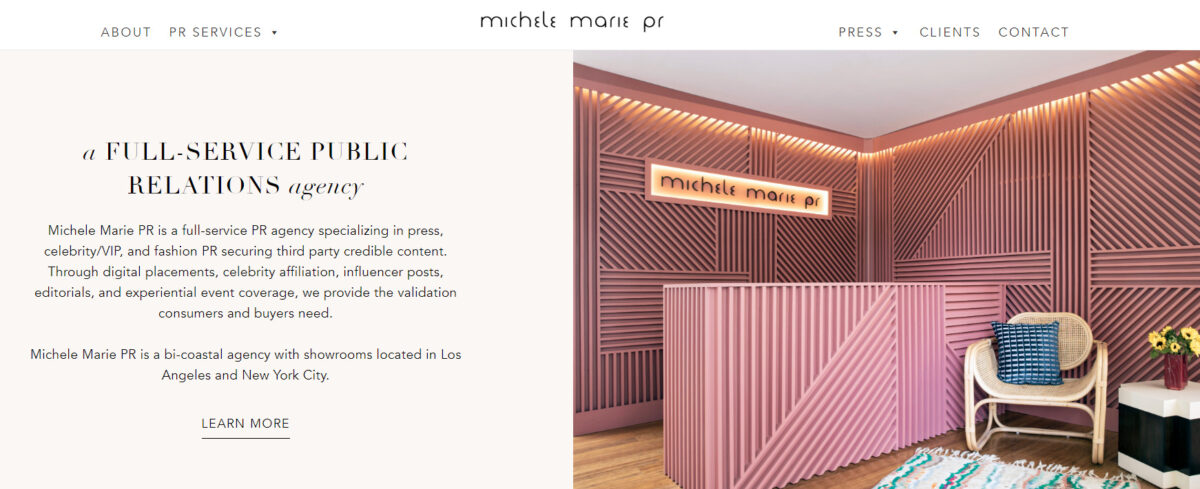 Michele Marie PR is a distinguished full-service public relations agency with a focus on beauty and fashion. With over 15 years of experience, they have successfully helped clients grow and flourish in their respective industries. Their bi-coastal presence, with showrooms in Los Angeles and New York City, allows them to stay on top of trends and deliver effective PR services across the nation.
Agency's expertise lies in press and celebrity/influencer placements, special events, promotional tie-ins, store openings, and more. Notable clients like Boston Proper, Grana, and Rudsak can testify to their successful campaigns, which have driven brand awareness and opportunities for community engagement.
Michele Marie PR's achievements have been recognized by Forbes' America's Best PR Agencies list, the PR Net 100, and Best of Beverly Hills businesses. These accolades highlight their dedication to their clients, offering innovative marketing assistance in special event planning, social media management, celebrity endorsements, editorial events, and product placement.
---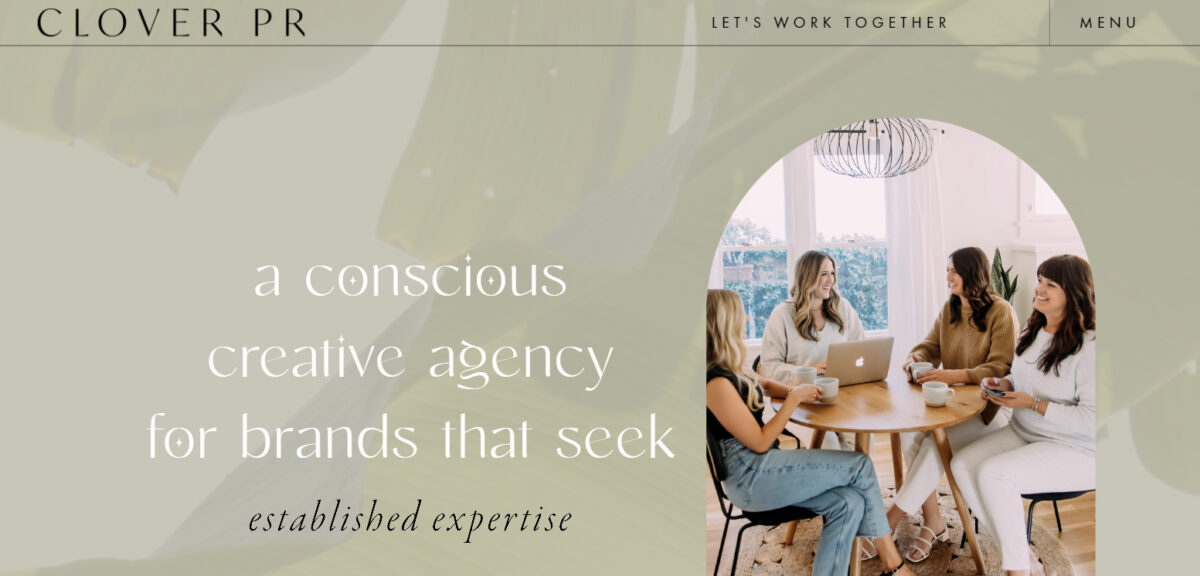 As a progressive creative agency, Clover PR focuses on providing a fresh perspective for beauty brands seeking enhanced visibility. By implementing carefully considered marketing strategies and tapping into their well-established relationships with media and influencers, they secure prominent press features that elevate brand credibility, foster authentic connections with target audiences, and ultimately drive business growth.
Clover PR's suite of services includes public relations, strategic consulting, and branding and design. By collaborating with the country's leading media and influencers, they effectively engage target audiences and optimize brand presence. Their vast experience in wellness, health, and beauty PR empowers them to offer candid insights and innovative recommendations for branding and marketing. Furthermore, their expertise in branding and design ensures seamless messaging and aesthetic cohesion across all platforms and initiatives.
Clients such as Brian Nguyen, Celebrity Trainer and CEO of Brik Fitness, have experienced remarkable growth and heightened brand recognition owing to Clover PR's tailored efforts. Their custom plans, in-depth analyses, and brand growth strategies are meticulously designed to address each brand's unique needs, resulting in powerful brand recognition and a strong return on investment.
---
Frequently Asked Questions
Why is it important for beauty brands to work with a PR agency?
Working with a PR agency can help beauty brands to build their reputation, increase brand awareness, and ultimately drive sales. PR agencies can help to secure media coverage, manage social media, and create buzz around new product launches.
How much does it cost to work with a beauty PR agency?
The cost of working with a beauty PR agency can vary widely depending on factors such as the size of the agency, the scope of the project, and the level of services required. It's important to discuss fees and budget upfront with any potential agency.
How can a beauty PR agency help me to get media coverage?
A beauty PR agency can help you to get media coverage by identifying relevant journalists and publications, crafting compelling pitches and press releases, and building relationships with key media contacts.
How can a beauty PR agency help me to manage my brand's social media presence?
A beauty PR agency can help you to manage your brand's social media presence by creating and curating content, developing a social media strategy, and engaging with followers and influencers.
How can a beauty PR agency help me to launch a new product?
A beauty PR agency can help you to launch a new product by developing a comprehensive launch plan, identifying relevant media and influencers, and executing a targeted outreach campaign.
What should I expect when working with a beauty PR agency?
When working with a beauty PR agency, you should expect open communication, regular updates on progress, and a collaborative approach to achieving your goals. You should also expect to have a clear understanding of the scope of work, fees, and timeline for the project.