Advertising Disclosure
Advertising disclosure:
Our partners compensate us. This may influence which products or services we review (also where and how those products appear on the site), this in no way affects our recommendations or the advice we offer. Our reviews are based on years of experience and countless hours of research. Our partners cannot pay us to guarantee favorable reviews of their products or services.
The prominence of digital technologies and their implementation forces businesses to be proactive and maintain a strong online presence. For beauty brands, where aesthetics and presentation play a pivotal role, the importance of a captivating website cannot be overstated. That's because a website is often the first touchpoint a potential customer has with a brand. It's where first impressions are made, and as the adage goes, "You never get a second chance to make a first impression." This is where Beauty Web Design Agencies come into play.
Beauty Web Design Agencies specialize in crafting digital experiences tailored to the unique needs and aesthetics of the beauty industry. These agencies understand the nuances of the beauty market, from the allure of product packaging to the intricacies of user experience that lead to conversions. They combine the art of design with the science of digital marketing to create websites and eCommerce stores that look stunning and drive sales and customer loyalty. 
Naturally, brands could use the help of these agencies to enhance their online presence. However, choosing the right one for the task can be challenging. That's why we're here to give you a listicle of the Top 10 Beauty Web Design Agencies.
---
Top Beauty Web Design Agencies
Top
beauty web design agencies
2024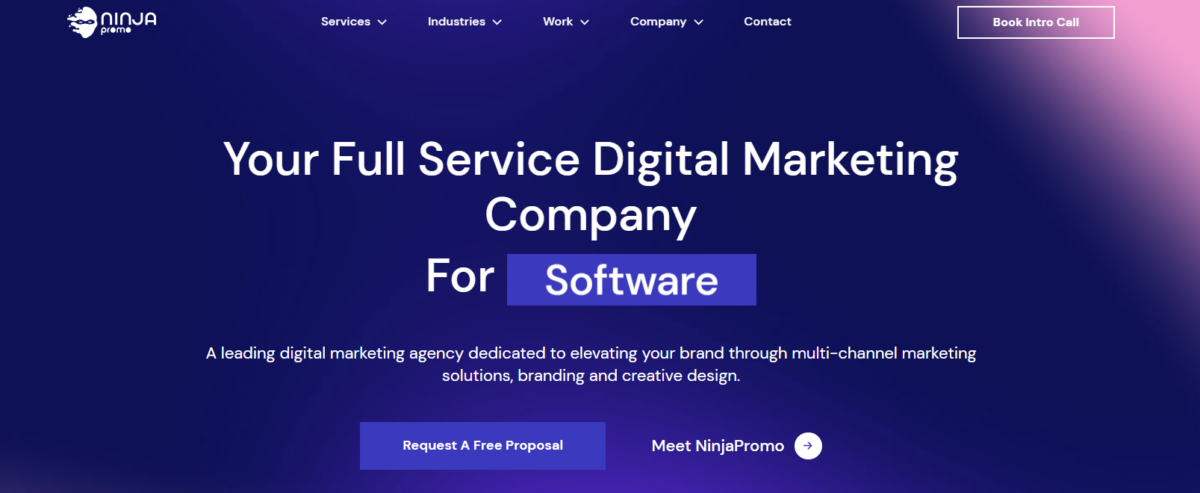 Headquarters: London, United Kingdom
NinjaPromo, stationed in the heart of London, is a powerhouse of web design and digital marketing. With a team that seamlessly merges technical prowess with marketing acumen, they have carved a niche in creating beautiful and functional websites for their clients.
Their holistic approach ensures that every facet of the digital realm is addressed, from the initial design to post-launch marketing strategies to make high-ranking and revenue-boosting websites for beauty and makeup brands.
Their expertise is evident in their multi-disciplinary team, which boasts of professionals ranging from project managers and developers to quality assurance engineers. This comprehensive team ensures that every project is executed with precision, keeping the client's unique needs at the forefront.
Pricing: NinjaPromo's services commence from $5,000. Book a call with NinjaPromo to know more about their pricing.
---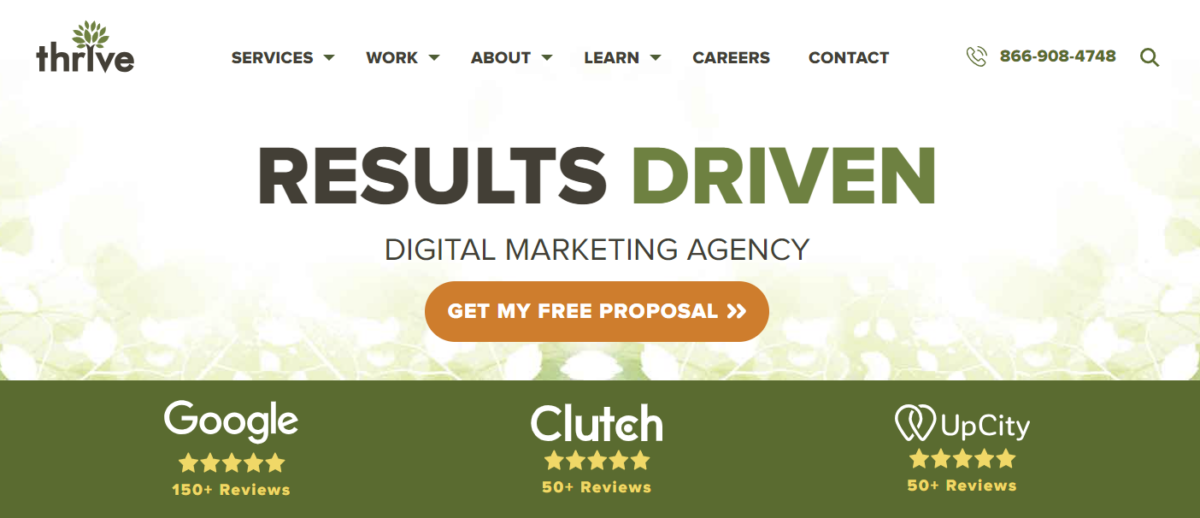 Headquarters: Dallas, TX, United States
Thrive, headquartered in Dallas, is a beacon of excellence in the digital landscape. With a proficient team in crafting websites tailored for the beauty industry, they understand the nuances of creating an online presence that resonates with the target audience. Their prowess is evident in their commitment to building and maintaining sites that stand out from the competition. 
Over the years, Thrive has mastered the art of blending aesthetics with functionality. Their holistic approach ensures that every website is optimized for search engines and conversions. This dedication to excellence has positioned them as a trusted partner for beauty salons aiming to establish a robust online presence.
Pricing: Thrive services start from $1,000. Contact them to get a free proposal.
---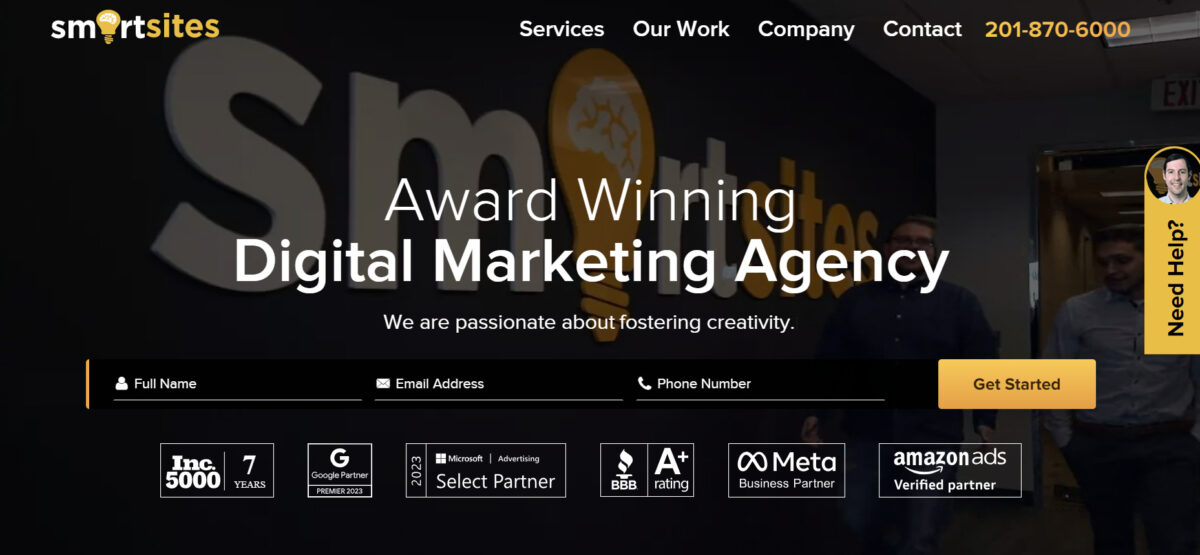 Headquarters: Paramus, NJ, United States
SmartSites has emerged as a leading force in the realm of beauty web design and digital solutions. With a plethora of accolades and recognitions under their belt, they have consistently showcased their prowess in creating results-driven websites that also look impeccable. Their design approach is comprehensive, ensuring that every website is tailored to present the brand in the most captivating manner. From creating beauty launches to streamlining the purchasing process, SmartSites knows how to get makeup and skincare eCommerce stores out there.
Moreover, their expertise is backed by a slew of positive client testimonials and industry rankings, solidifying their position as a top-tier web design agency. Focusing on elevating businesses through stellar web design, they ensure that every website they craft is optimized for user experience and conversions.
Pricing: SmartSites services start from $1,000. Book a meeting for a more detailed service pricing.
---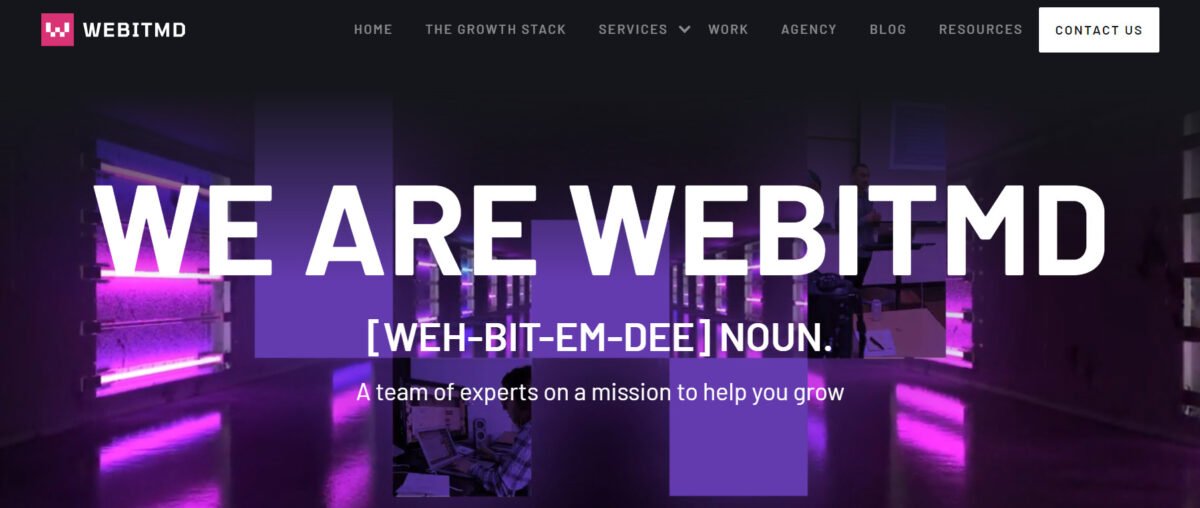 Headquarters: Los Angeles, CA, United States
WEBITMD stands as a paragon of innovative web design and digital marketing solutions. Their ethos revolves around creating designs that touch every point of the customer journey, ensuring a cohesive brand experience. From branding to sales collateral, their expertise ensures that brands shine brightly in the digital space.
Their structured approach to website design and development is evident in their meticulous three-step process, ensuring that every project is executed precisely, aligning with the client's vision and goals. Their commitment to crafting compelling and aesthetically pleasing beauty sites for their clients is a testament to their proficiency in the industry.
Pricing: WEBITMD's services begin at $1,000. Book a call with WEBITMD to learn more about their pricing.
---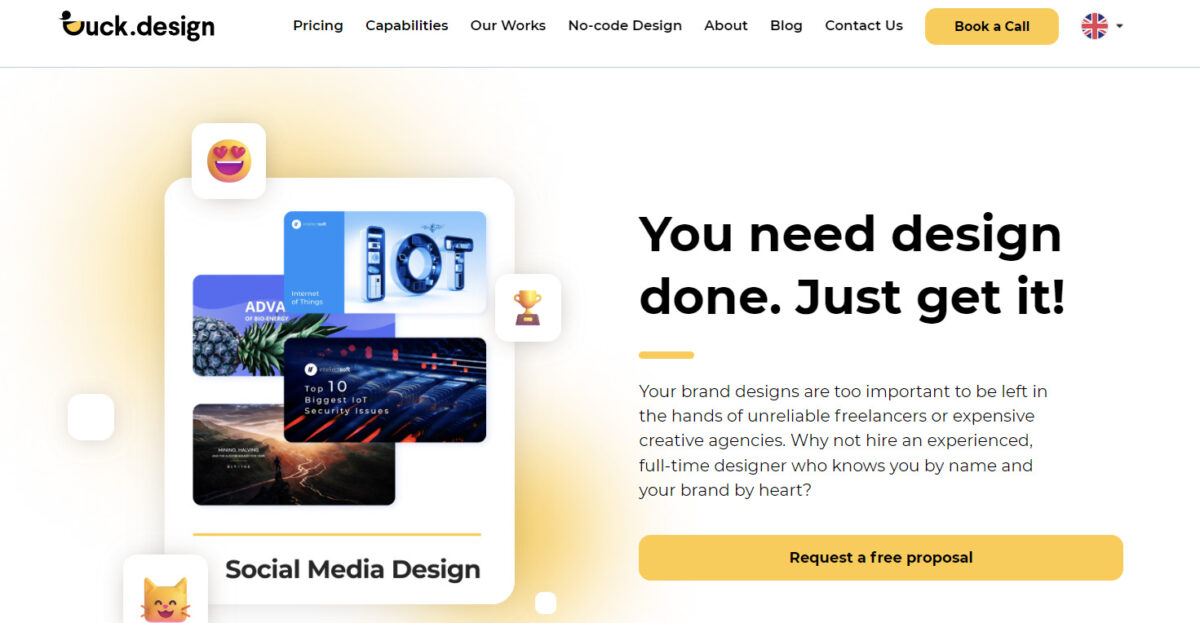 Headquarters: London, United Kingdom
DuckDesign, based in the vibrant city of London, is a beacon of excellence in the realm of beauty web design and digital solutions. With a keen understanding of the digital landscape, they have mastered the art of creating online platforms that resonate with the audience, from corporate websites to intricate portals.
Their approach is rooted in addressing business challenges through design, ensuring every project looks impeccable and serves a strategic purpose. Their vast experience spans across various sectors, with multiple beauty and makeup brands already choosing DuckDesign. Their testimonials speak volumes about their commitment to quality and client satisfaction. With a team that's always on, they promise swift turnarounds without compromising on the design's integrity.
Pricing: DuckDesign offers several plans, with the "Graphics Design + UI" plan starting at $1,299.
---
Headquarters: San Francisco, CA, United States

Clay is a web design agency in the US that masterfully combines user experience with brand storytelling. Their designs are not just about aesthetics; they're about creating responsive websites that resonate with users regardless of the device they're on. Clay has a proven track record of excellence, whether it's beauty landing pages, marketing sites, or entire eCommerce platforms.
Their dual expertise in design and development makes them a one-stop solution for beauty businesses looking for a digital overhaul or the launching of product lines. As a seasoned veteran in functionality and user experience app development, they have a rich portfolio that spans across mobile apps, web applications, and even B2B/enterprise software.
Pricing: Services at Clay begin at $50,000. You can contact them to learn more about their services and prices.
---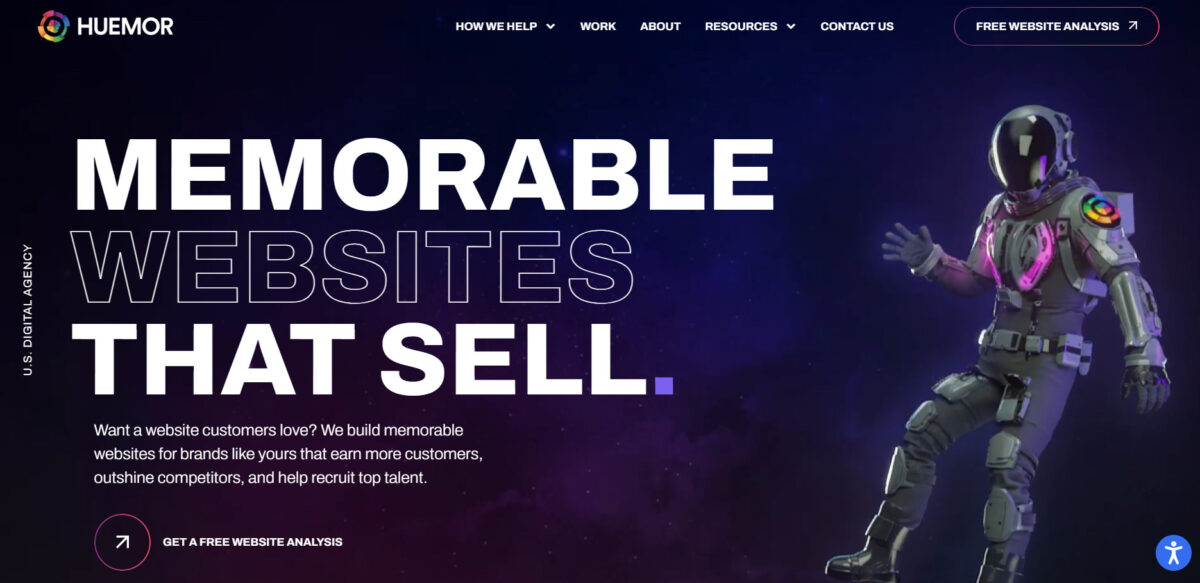 Headquarters: Pittsburgh, PA, United States
HUEMOR, a distinguished leader in the field of web design, has firmly established itself as a premier agency renowned for its unparalleled expertise in website redesign and ongoing support. What sets HUEMOR apart is its unwavering commitment to crafting web experiences that transcend the ordinary, focusing on creating irresistible eCommerce beauty sites that captivate users and drive sales.
Beauty brands face numerous challenges in their quest for online success. HUEMOR rises to meet these challenges head-on, offering innovative and pragmatic solutions that seamlessly blend aesthetics with unparalleled functionality. Their approach is characterized by meticulous attention to detail and an unwavering dedication to delivering results that consistently exceed expectations.
Pricing: HUEMOR services begin at $50,000. However, you can book a free website proposal for an accurate estimate.
---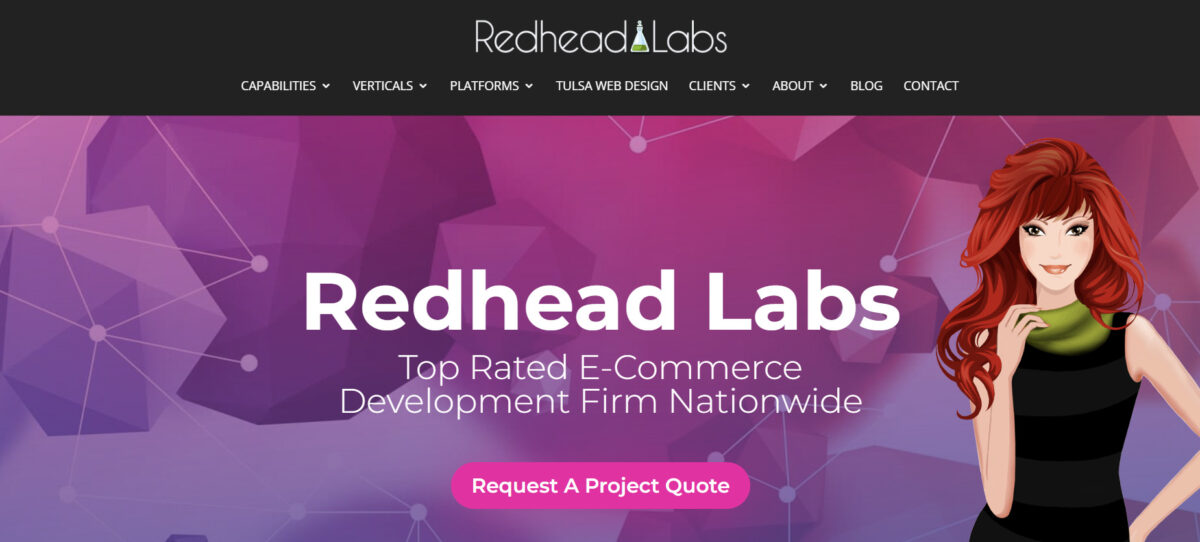 Headquarters: Tulsa, OK, United States
Redhead Labs, based in Tulsa, stands out as a premier web design and beauty marketing agency. Their deep understanding of the nuances of beauty products, from nail polish to full mineral cosmetic lines, sets them apart. They pride themselves on building websites and offering valuable insights into product grouping, cross-selling, and comprehensive online marketing.
Their expertise is evident in their design approach, ensuring that every website is not only visually appealing but also optimized for the unique demands of the beauty and fashion industries. With an additional focus on mobile responsiveness, they ensure the shopping experience is seamless across all devices, catering to the growing mobile shopping demands of the beauty sector.
Pricing: Redhead Labs services begin at $5,000. You can request a free project quote.
---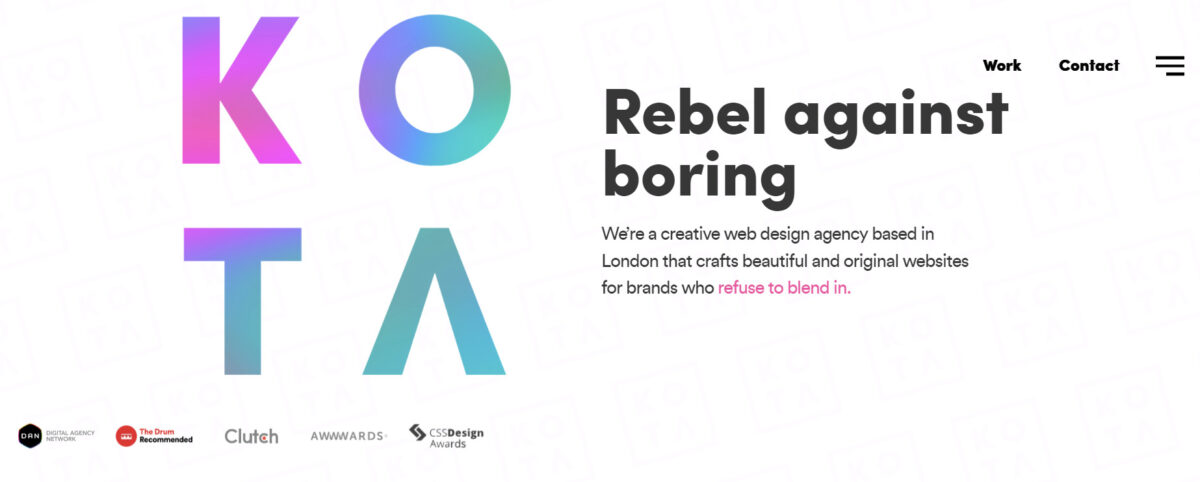 Headquarters: London, United Kingdom
KOTA, a London-based creative web design agency, is renowned for crafting distinctive websites that stand out in the crowded digital landscape. With their "Rebel against boring" mantra, KOTA is dedicated to brands that aim to be different and make a lasting impression.
Their expertise is evident in their commitment to creating websites with industry-standard functionality and user experience. KOTA believes in the power of a strong online presence, understanding that a beauty brand's website is often the first touchpoint a potential customer has with its products. Whether skin serums or perfume sets, KOTA promises to get their client's beauty and skincare products the visibility they deserve.
Pricing: KOTA services start from $25,000. You can submit a form for a free evaluation.
---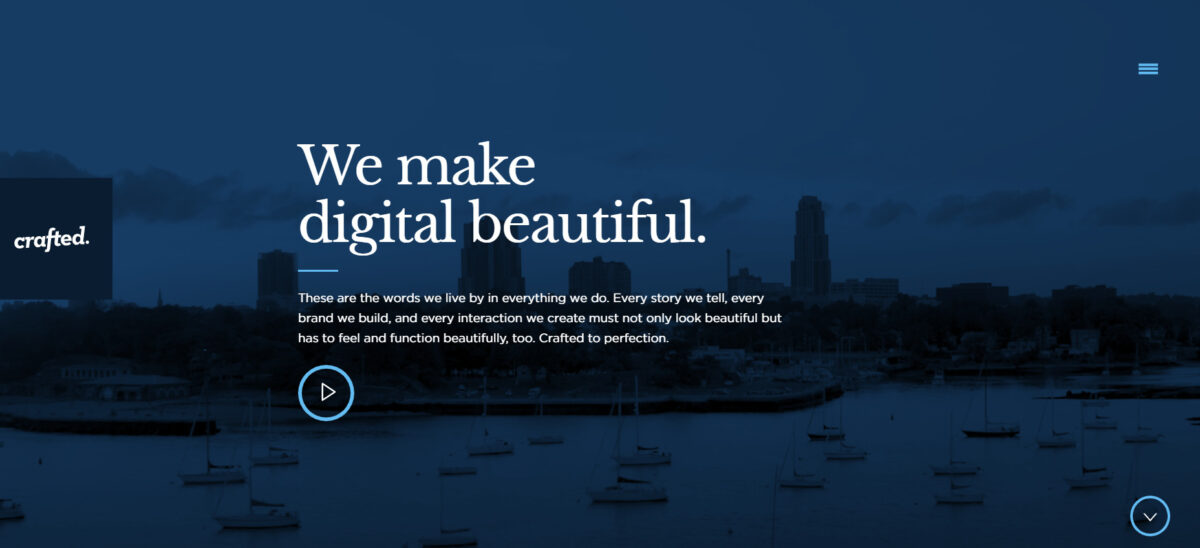 Headquarters: New York, NY, United States
Crafted is a design powerhouse known for its exceptional digital UX & UI design services. Their philosophy revolves around the belief that great design can significantly elevate a beauty brand's story, creating a lasting bond with its audience.
With a meticulous approach to design philosophy, Crafted ensures that every project is backed by thorough research and is aligned with the brand's unique objectives. However, their designs are not just about aesthetics; they focus on delivering a seamless user experience, ensuring that every interaction on the website is intuitive and impactful.
Pricing: Crafted services begin at $25,000. Contact them to know more about their pricing.
---
The Importance of Specialized Beauty Web Design Agencies
You might wonder, why not just hire any web design agency? The beauty industry, emphasizing visuals, trends, and personal connection, requires a specialized approach. A generic website might provide information, but a beauty-centric website tells a story. It evokes emotions, builds trust, and resonates with its target audience on a personal level.
Moreover, the beauty sector is highly competitive. Brands are vying for the attention of discerning consumers who are not just looking for products but experiences. A well-designed website can be the difference between a fleeting visit and a loyal customer. It can elevate a brand, making it stand out in a crowded marketplace.
---
Key Factors to Consider When Selecting the Right Beauty Web Design Agency
Choosing the right Beauty Web Design Agency is a pivotal decision, tantamount to investing in a brand's digital future. When business owners embark on this selection journey, several critical factors come to the forefront.
Firstly, delving into the agency's portfolio and gauging their experience is paramount. One can discern if their design ethos aligns with the brand's vision by examining their past projects and their history with beauty brands.
Equally vital is the agency's technical acumen. While a visually appealing website is essential, its underlying functionality cannot be compromised. The ideal website should be fast, optimized for mobile devices, and ensure a frictionless user journey. This underscores the importance of partnering with an agency that excels not just in design but also in the technical intricacies of web development.
However, aesthetics and functionality, while foundational, are not the sole determinants of a successful website. The true litmus test is its ability to transform casual visitors into loyal customers. Hence, discerning business owners should seek agencies known for crafting websites that captivate and catalyze conversions, be it sales, sign-ups, or other targeted actions.
Furthermore, the process of web design and development is a collaborative endeavor. The most fruitful partnerships are those where the agency is not just a service provider but a collaborator. They should prioritize open communication channels, striving to deeply understand and resonate with the brand's aspirations, ethos, and audience.
Lastly, post-launch support is as significant as the launch itself. With evolving trends, emerging technologies, and the occasional unforeseen glitch, the need for consistent support post-debut is undeniable. Business owners should lean towards agencies that pledge steadfast post-launch assistance, ensuring the website remains updated, functional, and aligned with the brand's evolving needs.
---
Conclusion
A website is more than just a digital storefront for beauty brands—it's a powerful tool for storytelling, engagement, and conversion. By partnering with the right Beauty Web Design Agency, brands can ensure they make a lasting impression in the digital realm. As business owners embark on this journey, due diligence, research, and a clear understanding of their brand's needs will pave the way for success.
Frequently Asked Questions
Will the agency help with both design and development?
Yes, most Beauty Web Design Agencies offer comprehensive services, covering both design and development. This ensures a seamless transition from a captivating design to a functional, user-friendly website.
How can I ensure my beauty website ranks well on search engines?
Many Beauty Web Design Agencies also offer Search Engine Optimization (SEO) services. They can optimize your website's content, structure, and technical aspects to improve its visibility on search engines.
Will I be able to see a mock-up or prototype of the website before it's built?
Yes, most agencies will provide a mock-up or prototype during the design phase. This allows you to visualize the final product, provide feedback, and ensure the design aligns with your brand's vision before moving to the development phase.
How does the agency handle feedback and revisions during the design process?
Agencies typically have a structured feedback process. After presenting the initial design, they'll seek your input. Depending on your agreement, there might be a set number of revision rounds. Providing clear and specific feedback is essential to ensure the final design aligns with your expectations.